an introduction to together travel co.
We are proud to showcase the very finest cottages, the coolest apartments, and the most luxurious lodges in breath-taking locations along the Great British coast and throughout our beautiful countryside.
With over fifteen years of experience, we offer unrivalled knowledge of the sector and an honest passion for the stunning destinations we represent. Together, we deliver exceptional service and create truly memorable holidays. Our philosophy is to always exceed our guest's expectations and give them a holiday that stands above the rest. We offer them a reason to come back again and again; forming a life-long journey of holiday memories together.
Similarly, we strive to deliver the very best for our homeowners. We believe communication is the key to understanding your expectations from the start so we can provide you with the very best service and establish a long-lasting relationship, built on trust. We will treat your property like our own, taking as much pride in it as you do. Move forward with us; and we will journey together.
01625 416 430 | join@togethertravel.co.uk
2
3 contents An introduction to Laura Dubois 2 The Ark ethos 5 Together, we are here for you 6 Maximise your properties potential 9 Extended Reach 10 Brand Collaborations 11 Our commitment to owners 12 The owner portal 13 Take your first step 16
Gitcombe Estate
your property, our promise
4
The original concept for the business had been to identify land in areas of natural beauty, secure planning, and design unique and stylish holiday homes that compliment the local landscape.
Our internal Operations teams, who are hospitality experts, then take over the reins and manage all aspects of the guest stay. This allows us complete control of a premium guest experience and is a unique proposition in the self-catering sector.
It is however a lengthy process and one which we remain fully engaged with, under our Natural Land brand; but we recognise that to retain our loyal audience, we needed to continue to offer new locations at pace.
Subsequently, The Ark was introduced as a means of showcasing new holiday homes, with carefully selected partners who share our passion for service; and welcome guests with the same exceptional levels of luxury and comfort that are synonymous with Together Travel Co.
5
Pelynt
together, we are here for you
Whether you have recently purchased your perfect hideaway or own somewhere special that is very close to your heart; with over fifteen years of owning and operating holiday homes - we share your passion and will work together with you to understand your objectives for your property.
New to holiday letting?
With our bespoke service and expert team, we guide and support our owners to ensure you receive optimal results from joining the staycation community. Whether a lifestyle purchase or an investment opportunity we will be by your side every step of the way.
Looking to invest?
If you are looking to purchase a property, Together Travel Co. partners with property development specialists; Natural Land to deliver exceptional holiday homes in outstanding locations. Seeking out hidden gems in unique locations where they then design and build award-winning, premium developments with enduring value.
Experienced in holiday letting?
We're here to maximise the return on your property and take care of the finer details that create a premium experience for you and your guests.
6
8
maximise your properties true potential
Our in-house team of marketing and revenue experts utilise the latest trends and technology, to ensure your property is widely promoted across a variety of optimised platforms.
Using a dynamic pricing model, innovative marketing campaigns and a personal concierge service, our dedicated teams make sure that Together Travel is the number one choice to book a luxury staycation in the UK.
Boost your income
Dedicated marketing Smart pricing
Professional photos
Quality property portfolio
Expert local teams
9
Sherborne
building a loyal community
Social Media
Our rapidly expanding social reach allows us to continually promote properties, share inspiring content and align with real world activity. Ensuring that Together Travel is accessible for new customers, whilst increasing loyalty with those that have booked with us before.
Mailings
We have an ever-growing digital mailing list who actively engage with our targeted campaigns, distributing key communications to a growing body of 40,000 unique addresses with an average increase of 500 new signups per month.
10
a tailored multimedia approach
Print
We partner with local and national publications, such as Cheshire Living and Visit Cornwall, to target key customer segments in line with our marketing calendar and business activities. You can be sure we are exploring all avenues to generate plenty of interest for your holiday home.
Television Features

As television still accounts for 37% of the average UK resident's media consumption, we partner with high profile broadcasters on specific projects, such as BBC's Escape to the Country, to highlight our unique destinations and promote the brand with targeted customer demographics.

11
extended reach
We work closely with niche listing websites, as well as some of the most recognised and popular travel brands.
We also feature our properties on comparison sites, to present your property to the widest customer base possible.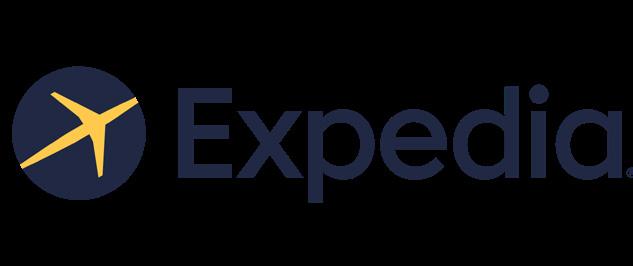 brand collaborations
We are proud to work with like-minded premium organisations, giving us increased brand exposure to potential guests from varying backgrounds and interests.
INTERIOR DESIGN MASTERS
14
15
'I have never ever regretted my investment for a single moment. Just wish I had done it sooner'
Nature's Point
– Owner of Peal Bwthyn Cottage
take your first step, together
Let's Talk
Whether by phone or email we are excited to discuss your property and your vision. We'll take you through the next steps and most important of all, get to know you.
Let's Meet
We will happily visit your property and then provide expert advice on all aspects of holiday letting.
Let's Launch
We work hard to make sure your property is visible everywhere. While we concentrate on performance, you can look after your guests hassle-free and enjoy the bookings coming in.
01625 416 430 join@togethertravel.co.uk
18
19
Trewhiddle Village
togethertravel.co.uk