INDIANA DAILY STUDENT | 2022 BIG TEN GUIDE | idsnews.com BIG TEN GUIDE 2022

JACOB SPUDICH: So far, we've all wanted to put Tiawan Mullen down, but we've found other players to pick in this preseason pre-
B10 Champ Prediction
SPUDICH: We can try and act like the 2022 Big Ten Champion won't be the winner of Michigan vs. Ohio State, but we'd be fool ing ourselves. Both teams have seemingly separated themselves from the rest of a strong Big Ten conference. While the East is decided, what about the team that the Big Ten West sends to Lucas Oil Stadium. Watch for the Minnesota Golden Gophers led by PJ Fleck to finally get to the Big Ten title game. The Gophers have one of the best running back duos in the Big Ten, if not the nation, with Mohamed Ibrahim and Trey Potts. With Tanner Morgan in his fifth year in a Gophers' uniform and his 27-12 career as a Minnesota starting quar terback, look for reminisces of the Gophers' 2019 season when they won the Outback Bowl. The official prediction: Michigan over Minnesota in the Big Ten Championship.
His tall frame for the position will give the Hoosier offense a great jump-ball threat, and his overall athleticism will be intriguing to watch on the outside. If the Indiana offense can move the ball through the air, keep your eyes on McCulley to make some huge plays for the Hoosiers this year.
to see Mullen completely healthy in 2021. If he can avoid injury all season, I expect the senior to return to form and get close to those 2020 numbers. The secondary is the most experienced position group heading into the season, and Mullen can lead them in locking down the Big SPUDICH:Ten. Linebacker Alfred Bryant has had a great offseason, he's gotten tremendous recognition from the coaching staff. For me, it's hard to put together a story where Alfred Bryant is not a key part of this defense. Last year, he scratched the service of full potential, and this year he's got a new defensive system to work with where he is a focal point. On top of him being defensive player of the year for Indiana, look for him to get some All-Big Ten nods as well.
Record prediction
tling to get the bid from the Big Ten West. My prediction for the West is a familiar face to the Big Ten Championship game. The Wisconsin Badgers enter this season coming off a somewhat disappointing 2021 campaign. They are led by sophomore running back Braelon Allen who made a name for himself last season rushing for 1,268 yards and 12 touchdowns at 17 years of age. Allen has garnered some Derrick Henry comparisons and comes in alongside a vet eran running back group. The Badgers look to play to their strengths as a defensive team that runs the ball consistently to get results. On top of this, the Wisconsin schedule does not look to be the most diffi cult in the conference, as they play Ohio State and Michigan State on the road, but aside from those games, the Badgers should handle business most weeks.FOLEY: In my recent col umn, one of my four bold takes about the college foot ball season is that Ohio State has the best quarterback, run ning back and wide receiver in the country on its way to a national championship. This offense is a juggernaut, and pair that with what could be a well-above average defense? This team gives me shades of 2019 Louisiana State Universi ty, now considered one of the greatest teams ever. So, that's my pick from the Big Ten East. The Big Ten West looks rather bland, per usual. I believe Wisconsin is the best team in the division, led by star sophomore running back Braelon Allen, but the Badgers have a tough road slate. Instead, I'm with Jacob and think the Minnesota Golden Gophers take advantage of a rather easier schedule and secure a berth to the Big Ten championship. Then, well, Ohio State may win by more than 50 points in the championship game.
Game to watch
NEWMAN: The reality is that Ohio State has had a strangle hold over the Big Ten for the better part of the last decade. Michigan won the conference last season, but my belief is it will take a small step backward this year. So, if Ohio State is the prediction to come out of the East, there is a mosh pit of candidates bat
INDIANA DAILY STUDENT | 2022 BIG TEN GUIDE | idsnews.comB2
of a pass rush, be on the lookout for McCullough to make splash plays for the defense thisFOLEY:season.I really wanted to go with freshman Dasan McCullough here, as the ubertalented linebacker is Indiana's highest-ranked recruit in the modern era, but I'm not quite sure he'll get the minutes to show stardom quite yet. Instead, I'll opt for junior wide receiver Cam Camper, a transfer from junior college Trinity Valley Community College. In what will be a crowded receiver room, Camper was the only one listed as an outright starter in the initial depth chart released, which is very telling about his successful fall camp. His JUCO numbers are terrific, putting up 50 catches for 858 yards and four touchdowns in two seasons. That comes out to a monstrous 17.3 yards per catch, and while a significant level up, he could pose as a major deep threat if he can match his previous production.SPUDICH:
FOLEY: Taking a look at the Hoosiers' schedule, you first say to yourself, 'Wait, this isn't all that bad.' Then you get to the midway point and it starts to get tricky. Weeks 9 through 11 seem impossible, host ing Penn State then taking on Ohio State and Michigan State on the road. There's a lot we don't know about this Indiana team, making it difficult to really gauge some of the toss-up games on the schedule, like at Nebraska or hosting Maryland. That being said, there's still a really good chance the Hoosiers can start the season 3-0 and eventually 4-1. But I think from there it's just too difficult and the wear and tear will add up. I predict a 5-7 sea son, one shy of a bowl game berth and immense agony for Hoosier fans who just want a chance at a bowl win.
diction category. Why not go the obvious answer? For me, Tiawan Mullen is the most talented player on this team, and he will be a big leader in the locker room and on the field. Mullen will be talked about as an all-time great Hoosier after this season, and we should get ready to see him on our TV screens on Sundays.
I expect Donaven McCulley to take a huge leap as a weapon following his switch from quarterback to receiver.
FOOTBALL
Most Valuable Player
NEWMAN: Last season was a disappointing one for the Indiana football program. There is no need to continue beating that drum. This sea son, the schedule looks to be a bit easier, and the Hoosiers should find a moderate level of success. To start the year, Indiana has four highly com petitive opportunities to get wins as it will play Illinois, Idaho and Western Kentucky at home before heading to Cincinnati. My overall predic tion for the Hoosiers' record is 6-6, but they have the ability to possibly win seven or eight games if they can pull off one or two upsets. A 6-6 record will be seen as a nice upgrade from last year and will allow Hoosiers fans to watch them play in a bowl game.
The Indiana football program is in an interesting position this season. After having a combined record of 14-7, they found themselves in a bowl game in both the 2019 and 2020 seasons. With lofty expectations going into the 2021 season, the Hoosiers took a nosedive going 2-10, not winning a single conferenceAheadgame.of the 2022 season, the Indiana Daily Student football reporters gave their predictions for the 2022 Indiana football season.
SPUDICH: I agree with Garrett on this one. Donaven McCulley has tremendous athleticism and has a great understanding of the game. It'll be a competitive wide receiver room, but I anticipate he will separate himself from the pack and becomes a valuable asset to Indiana's receiving core for this year and years to come.
NEWMAN: Indiana has had great weapons on the outside of the offense for the last three seasons. Peyton Hendershot and Ty Fryfogle headlined that group, but neither of these guys will be options for the Hoosiers' quarterback this season.
SPUDICH: There's no point sugarcoating it. Indiana plays a hard schedule, one of the many consequences of playing in the Big Ten. While this year looks to be a big im provement from last season, we can simply say that Indiana will win the games they're supposed to win but lose the games they aren't supposed to win. Toward the tail end of the season, Indiana finds themselves playing Penn State at home, Ohio State on the road and Michigan State on the road in consecutive weeks. Indiana will go 6-6 on the season granting them a bowl appearance. The most impor tant game on the schedule, as mentioned earlier, is Michigan at Indiana. Whenever Michigan takes on Indiana on the road, it never disappoints.
IDS reporters make predictions for 2022 season
NEWMAN: As a kid from Indiana, the biggest game of the college football season is the Old Oaken Bucket game between Indiana and Purdue. The bitter rivalry between the two teams is magnified by the fairly equal matchup that can be expected. I believe Indiana will improve quite a bit from last season, and I also predict Purdue's success from last year will not carry over. The Boilermakers lost star players to the NFL in defensive end George Karlaftis and wide re ceiver David Bell, having little depth to cover for it. Indiana will bring in a veteran group of players and Purdue returns their quarterback which should make for an amazing rivalry matchup to end the season.FOLEY: Even when having poor or mediocre seasons in recent years, there's one top program Indiana always gives a good fight to: Michigan. I'm not sure how or why, but the Hoosiers seemingly always put up a scrappy fight against the Wolverines. Michigan heads into the season ranked No. 8 in the AP Poll and is fresh off its first College Football Playoff appearance, but I think the Hoosiers have a chance to catch them off guard. It should be a rowdy environment in Bloomington, and if Indiana can contain Blake Corum and the run game, the Hoosiers have a real chance to pull off the SPUDICH:upset. The Wolverines coming to Bloomington Octo ber 8 will be a must-see game. The last time Indiana played Michigan at home, the Hoosiers snapped their 19-game losing streak against Michigan. In 2017, Michigan barely squeaked by with a gamewinning touchdown in overtime. In 2015, one of the most memorable college football games in my life, Michigan and Indiana put up a total of 89 points in a double thriller.
By Garrett Newman, Will Foley, Jacob Spudich sports@idsnews.com
Breakout player of the year
Defensive player of the year
Newcomer of the year
GARRETT NEWMAN: In years past, the most valuable player on the Hoosier roster could have been quarterback Michael Penix Jr. or linebacker Micah Mcfadden. This season neither of those players will be suiting up for Indiana. While I believe cornerback Tiawan Mullen will be an impactful player for the back end of the Hoosier defense, my most valuable player this season is transfer running back from Auburn Shaun Shivers. Primarily used as a third-down back for the Tigers, he looks to be more involved as a member of the Hoosiers' offense this year. In the Big Ten Conference, many teams make their identity running the football, and with an uncertain future at the quarterback position the importance of maintaining possession and moving the football on the ground is paramount. With a stout defense, which has become part of the Indiana football identity, a running game led by Shivers will be crucial to a successful season.WILL FOLEY: This is the first time in a couple of seasons there isn't an obvious answer as to who Indiana's most valuable player could be. There are a lot of question marks and uncertainties with this 2022 squad, especially on the offensive side. That narrows it down to the defense, and it's very tempting to say Tiawan Mullen, but the secondary is so strong as a collective he isn't necessarily the most valuable, rather he's the best. Instead, I think senior linebacker Cam Jones steps up in a big way this season, not to say that he is or will be what Micah McFadden was, but he has the ability and leadership to take McFadden's role. If Jones can come close to taking on McFadden's role and the rest of the defense steps up, seeing more success in games is in the realm of possibilities.
IDS FILE PHOTO BY KAMARON FARVER
NEWMAN: Last year, the Indiana football team got a spark from freshman quarterback Donaven McCulley. This season McCulley will be heading to the perimeter of the offense as a wide receiver. This year, my newcomer of the year will be Dasan McCullough. The 6'5" freshman edge rusher and secondary hybrid player comes into the program as the 75th-ranked prospect in the country by 247sports. McCullough played his senior season in high school for local Bloomington South and was known as a playmaker during his high school career. Following a season where the Hoosiers struggled to generate much
NEWMAN: While the previously mentioned Dasan McCullough will have a significant impact on the Hoosier defense in 2022, and linebacker Cam Jones will be the heart of the defense following McFadden's departure, neither was my pick for defensive player of the year. My pick for defensive player of the year will come from the Indiana secondary. Even though I love a big safety in the backline like Devon Matthews, my prediction is that Tiawan Mullen will be taking the ball away from opposing offenses a lot this season. A decorated player in his time here in Bloomington, the former All-American looks to right the ship following last season and help the Hoosier's secondary finish business thisFOLEY:year. I agree with Garrett on Mullen here. While Jones is my pick for MVP, that's more so for his leadership rather than production. After an outstanding 2020 season, we never really got
Then-junior quarterback Jack Tuttle evades the sack Nov. 13, 2021, at Memorial Stadium.
This year Indiana finds itself with a completely different running back room than the year prior. The Hoosiers' three main running backs, Carr, Ervin-Poindexter and Childers, also lost running back coach Deland McCullough during the offseason. Indiana needs an exceptional run game and with former Auburn transfer Shaun Shivers and North Carolina transfer Josh Henderson that will be obtainable. My newcomer of the year prediction will go to both Henderson and Shivers. The Big Ten is made up of teams that pack a "one-two punch" at the running back position. This year Indiana will do that.
FOLEY: This one seems obvious to me. After losing three-time All-Big Ten selection tight end Peyton Hendershot, junior tight end A.J. Barner is primed to fill Hendershot's role. Barner showed a glimpse of success in the last three games of the 2021 season, catching 10 balls for 65 yards in the final three contests. Barner has great size, standing at 6'6", and as long as there is consistency from the quarterback position, his size can make for a dangerous redzone target.
An early look at the 2022 volleyball season
"I thought we had a great spring, capped off with the for eign trip, so we had extra time to train," Aird said. "We're return ing a much more mature group than a year ago. I just think vol leyball IQ and physicality have improved. Excited to get the sea sonIngoing."May, the Indiana Daily Student published an investiga tion regarding Indiana volleyball head coach Steve Aird. The
nificant amount of familiar faces and veterans on the squad. Se nior defensive specialist Paula Cerame and senior setter Em ily Fitzner were named the 2022 captains, alongside sophomore Camyrn Haworth. Fourteen players return for the Hoosiers, while the other two new team mates are from overseas. Freshman outside hitter Candela Alosno-Corcelles joins the team from Madrid, Spain while fresh man right side hitter Melisa Ilter is from Bursa, Turkey.
IDS FILE PHOTO BY ETHAN LEVY
Indiana will travel to Raleigh, North Carolina, for the third week of the season to face North Carolina State University, West ern Carolina University and Texas Christian University. The Big Ten regular season will begin for Indiana Sept. 23 against Penn State at University Park.
INDIANA DAILY STUDENT | 2022 BIG TEN GUIDE | idsnews.com B3 STREET SPRINTS Seventh St./Showalter Fountain Oct.Noon22 INDIVIDUAL TIME TRIALS Bill Armstrong Stadium Oct. 18 4 p.m. TUESDAY/THURSDAYNIGHTRACESERIES Bill Armstrong Stadium Sept. 20, Oct. 11 & 27, Nov. 15 6 p.m. CYCLOCROSS Woodlawn Fields Oct. 23 12:30 p.m. Women, 2 p.m. Men Don't forget to buy your Little 500 ticket when the ticket sales begin!
This year, Indiana volleyball began its 48th season and its fifth season with head coach Steve Aird. The team has high aspirations for the 2022 season and is ready to display its adjust ments and improvements made in theTheoffseason.teamis scheduled to play 32 regular season matches with 12 of those games being played at Wilkinson Hall in Bloomington. Its Big Ten com petition includes home-andhome matches with Maryland, Penn State, Michigan State, Ohio State, Purdue, Iowa and Wisconsin.Theteam returns with a sig
Then-junior Kaley Rammelsberg prepares to serve during the IU volleyball's Cream and Crimson Scrimmage on Aug. 21, 2021, at Wilkinson Hall. Indiana will compete in three matches as part of the Islanders Classic this weekend in Corpus Christi, Texas.
and the final set to 15. The gym was filled with high energy as the student section cheered on the athletes while upbeat music blasted in the background.
By Marnie Sara mbsara@iu.edu
Indiana volleyball hosted its Cream and Crimson Scrimmage Aug. 21 in front of a home crowd at Wilkinson Hall. The Hoosier players and managers were split into two teams and played three sets — the first two to 25 points
"They are eager," McLach lin said. "They want to be good so bad, and that is the first step. Coach Steve is always saying the best players want to be coached, and our girls really wanna be coached."Indiana opened up the sea son at home with a four-team tournament in Wilkinson Hall. The team went 2-1 in Blooming ton beating Indiana State University and Chicago State University in straight sets. With 33 assists and 22 digs against ISU, Haworth earned Indiana's first double double of the season.
investigation's allegations stem from interviews with six women who used to play for Aird — four of which at Indiana. They alleged the IU program under Aird is built around punishment and dismissiveness of mental abuse.Aird addressed questions on the program Aug. 27th for the first time since the article ran. In two separate statements to the IDS, Indiana Athletics has stated new changes to the pro gram were implemented with Aird's cooperation. Aird said the changes have been slight in staffing and Associatetraining.headcoach Spen cer McLachlin, a new member of the Indiana staff, said he has equally high hopes for the team.
Aird spoke at the scrimmage about the team's summer train ing and how excited he was for the new season to start.
One year later, the Hoosiers got their revenge, beating CSU after coming up short against the Cougars a year before. Ju nior middle blocker Savannah
Kjolhede was efficient at the net, collecting eight kills while hitting .727 across the three sets. The following weekend, In diana traveled to Christi Corpus, Texas, and competed in the Is landers Classic. The Hoosiers had a clean sweep of games Saturday, beating Sam Houston State University and Texas A&M University-Corpus Christi. Indi ana dominated and won both matches in a straight series.
VOLLEYBALL
ing Thanksgiving break, a different passenger hops onto the platform alongside her. Once the escalator reaches daylight, Black hurries to take on the first task on their itinerary: shopping.ButGerstenberg's eyes haven'tThosemoved.eyes,usually tracking a rising shot or floating cross, are locked in on the towering New York City skyline. Grow ing up, Gerstenberg could only see these sights through a TV screen. She's comparing the bits and pieces she'd filled in with her imagination, so the fitting rooms can wait. Times Square and Central Park are next on the Reservedagenda.fora later date: Los Angeles, Chicago and any where else she finds the time to visit."You could tell her love for seeing America and all these things she pictured," Black said. "It made me feel so happy for her."Inthe week leading up to Thanksgiving, Gerstenberg stayed with Black's family and
"If I stay in a place too long, I know I'll get bored," Ger stenberg says. "I needed that change."
INDIANA DAILY STUDENT | 2022 BIG TEN GUIDE | idsnews.comB4 IMU Alumni Hall Oct. 19 · 10 a.m. - 4 p.m. Meet with local vendors at the IDS Housing Fair and check out your housing options for next school year. Step right up to find your new home. For more information, visit idsnews.com/housingfair
Jamie Gerstenberg is making the most of life in America
***
This pregame ritual is de ceiving. Gerstenberg said her teammates often refer to her as "awake," radiating with positive energy and happi ness whether it be 7 a.m. or midnight. She hasn't been shy about revealing her outgoing personality to the rest of the team.Gerstenberg will often stroll in, unannounced, to the team house where Black lives, hoping to watch a movie or catchOnup.the first night of a spring break vacation in Florida with a group of seven of her team mates, Black recalled Gerstenberg bombarding her with questions while she drifted off late at night.
celebrated the holiday for the first time. The freshman and sophomore built trust with one another after just a few months of being teammates, and Gerstenberg found it easy to be herself and fit in despite the Gerstenbergcircumstances.said she's al ways been inspired by America and knew from a young age she wanted to experience liv ing in the States — alone. She said she'd feel trapped and less likely to branch out socially if a relative from her hometown in Birkenwerder, Germany, tagged along to babysit.
Then-freshman goalkeeper Jamie Gerstenberg kicks the ball to the other side of the field Sept. 23, 2021, in Bill Armstrong Stadium. Gerstenberg was selected as the Big Ten Co-Goalkeeper of the Week.
The soccer pitches in Ger many symbolize a past life. Gerstenberg visits from time to time — not to reminisce, but to work. Under-20 national team duty briefly called her back home in late October of her freshman year during the final stretch of IU's regular season schedule.Onlya handful of months had passed since Gerstenberg first arrived on campus in Bloomington in the summer of 2021. Soon after, she shifted her focus toward the place she'd call home for the next four years. Adjusting to the English language and Ameri can game often isn't simple, but goalkeeper coach Kevin Schenk said Gerstenberg picked the language up quick ly and had no trouble easing into IU's tactical system. She could've tried to cheat
another Bulldog into a mind game, and the goalkeeper wins it when the shot clangs off the Youpost.wouldn't know the Hoosiers had just drawn the Bulldogs 0-0 in regulation and 2-2 in penalty kicks. The result is irrelevant, but Gerstenberg's individual performance can't be ignored.Shesprints over toward the small crowd gathered in the south bleachers of Bill Armstrong Stadium, primarily made up of parents and dedi cated supporters, and pumps her fists. She's overjoyed. She's quickly grown comfortable and confident in this onceforeign place, making the most of the opportunity she always dreamed of.
She sped up the process at 16 years old, when she broke into the senior squad of 1. FFC Turbine Potsdam in the Frauen-Bundesliga, German women's soccer's top flight. The roster was littered with players in their mid-to-late 20s whose personalities were far too Soonunrelatable.enough, it was time. She could start a soccer career in an environment she had dreamed about, should any college be interested. Head coach Erwin van Bennekom's Hoosiers were.
IDS FILE PHOTO BY WILLOW THOMPSON
bility all the same. Now, she's the only one standing between disappointment and exhilara tion.Finally, the breeze carries over the ominous tune of the referee's whistle and breaks the tension. Instinct takes con trol. Gerstenberg makes her move.The ball meets the latex of the gloves instead of the ny lon of the net. The impact and weight shorten Gerstenberg's descent from her sprawling leap, but cheers erupt before she can reach the ground. This isn't a November match with Big Ten standings in the balance. It's April, a few months into the offseason, and Indiana women's soccer is playing exhibition matches to work out kinks with the in coming class of corners.lookingGerstenbergwon'topponent,thisGerstenbergplayers.approachesmatchnodifferently.TheButlerUniversity,haveiteasy.Inthepenaltyshootout,deniestwostrikestosneakintothefarHerframepressures
WOMEN'S
Jamie Gerstenberg can't predict what's coming. But what does that matter?
Sofia Black won't forget the look.She's made the trip from New Jersey plenty of times with her family, but when the train doors open at Penn Sta tion on a chilly afternoon dur-
the process and revert to the language with which she had grown up. Anna Aehling and Oliwia Wos, a pair of defenders who played their last matches for IU in the fall, also came from Europe. Gerstenberg says the group spoke German on the pitch on rare occasions, primarily to clarify minor mis understandings but mostly communicated in English. The freshman kept a calm and confident demeanor as her re lationship with the language grew"She'sstronger.very sure of her self, and that projects onto her teammates," Schenk said. "They trusted her right away."
SOCCER
By Kamil Gut kgut@iu.edu
***
***
The energy bomb should walk through those locker room doors anytime now. That's when the party can re ally get started. Everyone's waiting.It'smatch day. Emotions are high, the atmosphere is perfect and kickoff is inching closer. The opponent, location and start time are irrelevant — Gerstenberg gets her nap in all the Onlysame.then can she wake everyone else up with the con tagious energy that leads the locker room through its col lective dancing and yelling. "I need that moment of rest, tak ing in the silence," Gerstenberg said. "It's about really calming down. I just have more energy and am ready to go."
She's in an unfamiliar po sition, but she won't allow doubt to creep in. She fixes her eyes on the threat resting on the penalty spot, 12 yards away. Soon, it'll scorch across that space, expecting a smooth landing in the nylon mesh be hind the freshman German goalkeeper.Thewind at Jerry Yeagley Field has been unforgiving up to this point. It's ripping through the branches of the cherry blossom tree past the track, slapping across players' faces and finding every way to make those not bundled up in the stands butconstantlynecessaryheralert,themanGerstenberg,uncomfortable.IU'sfreshgoalkeeper,hasspentlast90minutesstayingbarkinginstructionstobacklinetoavoidanyunmiscues.Newfacescomeinandout,shehandlestheresponsi
By Matt Press mtpress@iu.edu
head coach Todd Yeagley in Major League Soc cer's inaugural draft, and multiple current and former Indiana assistants have spent time with the Crew."There's just a really good connection, and that's why IU felt like home," Sarver said. "To be the best player you want to be, you have to surround yourself with the best players, and that's what brought me here too."
Herbert Endeley, Yeagley said the team's drive to push each other is con tagious.With Sarver and Mihalic, Yeagley said their successful individual performances are a by product of competition.
Sophomore forward Samuel Sarver didn't waste any time spoiling theInparty.the sixth minute, Sarver responded to the Tigers' predictably high energy and hustled to ward a pass which was poorly controlled by ju nior goalkeeper Trevor Manion. After an alert slide tackle, Sarver slot ted home his eighth career goal from a few yards out to put the Hoosiers aheadHigh1-0.spirits quickly returned among those packed inside the stadi um, though, as Clemson found an equalizer in the 12th minute. Junior midfielder Ousmane Sylla received a pass near the top of the 18-yard box,
Mihalic's decision to attend IU was simple.
"I think it's a pretty easy option coming to a school like this with so much history soccer wise," Mihalic said. "It's a family-oriented pro gram, and like Sammy said, it feels like home."
After a back-and-forth final half-hour which saw quality chances denied by last ditch defend ing and stout goalkeeping, the Tigers found the breakthrough. Sylla found his way on the scoresheet once again in the 79th minute with a rocket that carved a path above Harms' gloves and into the top netting.
As for the Hoosiers' mindset ahead of the rest of the nonconference schedule, Yeagley said the players won't hang their heads due to the quality of Friday's perfor mance. He reiterated the importance of crafting an unforgiving schedule for a program used to facing the"We'rebest. still a young team trying to figure out the best combinations," Yeagley said. "The great news is we have unbe lievable opponents every game. Bring on the next one."
Mihalic went on to earn an All-Big Ten Freshman Team nod last season. Ranking third on the team in goals and points, his numbers indi cate a promising trajectory. Still, Mihalic wants to take things a day at a time before facing what awaits him in the future.
The Tigers once again showcased their individ ual attacking quality just a few minutes later as se nior forward Mohamed Seye gave his team a 2-1 lead in the 16th minute. Seye shrugged a pair of Hoosier midfielders off the ball and completed his run toward the top of the box with a perfectly placed outside of the foot shot into the lower right corner.Ashift in formation from a four-player back line to 3-4-3 formation generated a greater flow and created consistent attacking chances for the Hoosiers in the second half.The pressure led to a penalty for the Hoosiers after sophomore forward Tommy Mihalic was tak en down in the 18-yard
cut to his right foot and beat both Indiana junior defender Joey Maher and junior goalkeeper JT Harms with a strike into the bottom left corner.
INDIANA DAILY STUDENT | 2022 BIG TEN GUIDE | idsnews.comB5
"It's not about a contest of goals and assists. They just want to continue to elevate and help the team," Yeagley said. "They're driven, and goals and assists will come with that. Just be ing a good college player is not their end goal. They want to win and have a chance at the next level."This season, Mihalic and Sarver's approach has stayed the same. For Mihalic, he said this sea son is about "showing what you can do," and Sarver assumed a "ruth less"Wementality."hate losing to each other," Sarver said. "That's our main thing."
In a program with so much historical success on an individual and team level, forging a leg acy requires daily competition. For the sophomore standouts, their healthy rivalry may help them reach that point.
"Onenature.fitness test, my legs were just dead, and I couldn't do it any lon ger," Sarver said, "But I told myself I'm just going to beat Tommy by one level, and I beat him. In the next fitness test over the summer, I was just about to finish, and (Mi halic) sprinted at the end just to get in front of me."
For years, every po sition on the team has had competition, but the attacking room specifi cally has had exceptional depth in recent seasons.
In 2021, forward Vic tor Bezerra, now with Major League Soccer's Chicago Fire, led the team in goals after three historic seasons. With other skilled attackers like redshirt senior Ryan Wittenbrink and senior
In an exhilarating potential College Cup preview between two men's college soccer power houses, No. 13-ranked Indiana men's soccer came up short in a 3-2 loss against No. 1-ranked Clemson University on Aug. 26 at Historic Riggs Field in Clemson, South Carolina.TheHoosiers began yet another journey for an elusive ninth star on their crest in one of the most hostile environ ments in the nation. Those in cream-colored jerseys waited a few ex tra minutes for the opening whistle, as the Tigers, the most recent kings of men's Division I soccer, gathered for a champion ship ceremony with their fans to welcome in the 2022"Thereseason.are very few environments you'll find that tough," Indiana head
Indiana men's soccer sophomore duo thrives off competition
Sophomore forward Tommy Mihalic's jour ney to collegiate soccer parallels ofMihalicUnitedUnited.wereChicagoMihaliclittleplayers,broughttheayouthereputationgardinglevel,"schoolespeciallyingregionMihalicsoccerCroatiansport.saidencefamilycoach,gamefundamentalslinois,HestarsMidwestplayerMihalicSarver's.isanotherinalonglistofyouthsoccerturnedHoosiers.hailsfromSkokie,IlandlearnedtheofthefromhisfatherandMario.UnlikeSarver,whosehadlittleexperiwithsoccer,MihalichewasbornintotheThoughheisofdescentwherereignssupreme,ispridefulofthehegrewupplayin."Youhearthatalot,aroundhighandthathigherMihalicsaid,rethenegativeofsoccerinMidwest."ImeanseehereatIndiana,lotofourguysarefromMidwest,andwe'veinsomegoodsoIthinkthat'samisconception."Foracademyplay,startedwiththeMagic,whoboughtoutbyFCAfterleadingFCingoalsin2018,joinedtheU19'sGermanclubFCAugs
In 2021, Sarver led Big Ten freshmen in scoring and tallied sev en goals and 18 points — both second on the team — en route to All-Big Ten Freshman honors. Yeagley said he knew Sarver's personal ity would mesh with his Hoosier tion."jumpingandingingwithtoobuttheandguys.bantering"(Sarver)teammates.isconstantlyabitwiththeHe'safunnykid,hewantstobeinmiddleofallthings,sometimesalittlebitmuch,"Yeagleysaidasmile."He'slearnjustashe'smatur-asakid,howtopickchoosemomentsofintoaconversa***
MEN'S SOCCER
"Obviously you want to be remembered for something when you come here, but it's not something you can just plan and say that's it," Mihalic said. "Each game you have to do what it takes and all that will come after."***
Indiana men's soccer suffered a crushing over time defeat to No. 2 University of Washington in the NCAA Sweet 16. The team was left motion less as the Husky faithful rushed the pitch in jubilation.Sarver, a freshman at the time, remembers his shock after Washington's golden goal but said that moment now serves as motivation."Whenthe ball hits the back of the net and your season's done, you just sit there and you can't say anything," Sarver said. "One thing my coach told me when we walked off the field was 'Remember this feel ing.' I don't want that feeling to happen again."
The organization maintains a strong pipe line to Indiana, having selected current Hoosier
Sarver is an Ohio na tive who spent his youth playing in Cleveland. At 14 years old, he, along with five teammates, was recruited to play for Co lumbus Crew Academy.
um for its home opener against the University of Portland at 8 p.m. Tues day. Questions were raised about the readi ness of the playing conditions at Jerry Yeagley Field after the Indiana women's soccer team was forced to move its home opener to the near by practice field Thursday, but Yeagley assured the pitch will be ready.
Then-freshman forward Tommy Mihalic possesses the ball in a game against Northwestern on Nov. 10, 2021, at Bill Armstrong Stadium. Indiana fell just short of defeating Clemson in a 2-3 match Aug. 26.
IDS FILE PHOTO BY JENNY BUTLER
By Kamil Gut kgut@iu.edu
Sophomore forward Sam Sarver vividly recalls the heartbreak he felt last year on a cold November night.
box. Senior forward Ryan Wittenbrink stepped up for the spot kick and fired it into the upper right corner to knot the score at 2-2."Tommy was able to find the seams pretty well, and Sammy (Sarver) continued to stretch and cause a lot of problems," Yeagley said. "They were dangerous all night."
coach Todd Yeagley said. "That was a very loud and proud student section. If we're in a situation as the season advances where we're in big games, there won't be an environment we're not used too."
Sarver and Mihalic's bond is unsurprising. Both are confident, out going personalities who carry aspirations of making it to professional leagues.With these ambitions comes relentless work ethics. Both said they are competitive in virtually every aspect of their re lationship. In fact, Sarver fondly remembers a few instances last season that epitomized their fi ery
burg.He never quite found his footing in Germa ny, but Mihalic made a handful of appearances with the Croatian youth national teams. How ever, just a few hours south of his hometown is where he would shine.
No. 13 Indiana men's soccer comes up short in 3-2
goals he conceded, Harms showed poten tial and built a case for keeping the starting role in net for the Hoosiers. The Duke transfer helped prevent a blowout, mak ing six saves on the night, including a point-blank stop in the 63rd minute when the teams were still level.Yeagley said Indiana did enough in its attack ing buildup to ultimately win the game and ac knowledged the long stretches of play in which the squad played as a collective against such a challenging opponent as Clemson."Thegoal this year is to leave the field every game trying to be on the front foot and trying to push the game, whatever the other team provides and whatever players are asked to be on the field," Yeagley said. "We did thatIndianatonight." will return to Bill Armstrong Stadi
"That's as good of an attacking team we'll face," Yeagley said. "We defended well for most of the game. Individu ally, they're just very talented."Despite the three
INDIANA DAILY STUDENT | 2022 BIG TEN GUIDE | idsnews.comB6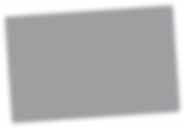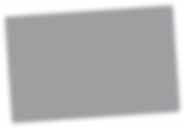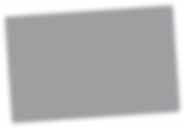 the Big Ten and NCAA tournaments in April and May, respectively.TheOlympia Fields Invitational will be one of the toughest golf tournaments of the season for the Hoosiers. The three-day tournament will be Sept. 16-18, and will be an early opportunity for the Hoosiers to start the year strong.
Getting out of those tricky spots will be a key point of emphasis this season, Mayer said. The athletes know mistakes will happen, and must be prepared to get
The Indiana Daily Student has been telling the stories of IU, Bloomington and the world for more than 150 years.
An Equal Opportunity Employer 812-855-7823 • iucu.orgFederally insured by NCUA Show off your Hoosier pride! HOO HOO HOO HOOSIERS! Get your FREE IU Athletics Mastercard® Debit Card exclusively at IU Credit Union! IU Credit Union is proud to be an Official Partner of IU Athletics! GO HOOSIERS! Learn more at www.iucu.org www.iucu.org g
Apply online at idsnews.com/jobs.
mediate impact at practice, MayerMayersaid.said Hursey "fits the program well," and will be a good addition to the squad. Hursey is set to be in the lineup and compete in the Fighting Irish Classic for theAsHoosiers.the2022 season gets underway, the Hoosiers will be put to the test early, but are prepared to face the challenges"Sometimeshead-on.you get beat up and knocked down by this game," Mayer said "Now you've got to learn how to pick yourself up, dust yourself off, and get back at it."
get prepared for the season. Mayer said Hoskins has had a "really solid summer" of training and practicing.
Hoskins missed the cut for the first weekend of competition, but is only using this to motivate him further.
"He sent me a text that he wants to be the best player to ever play here for me at Indiana University," Mayer said.Hursey, Indiana's other big offseason addition, was the 72nd ranked Division II golfer in the nation last year. So far, he has impressed coaches and his fellow players and has made an im-
Billingsley's "renegade" coaching philosophy paid off — divers coached by the Pennsylvania native and his right-hand man, head swimming coach James "Doc" Councilman, won a total of 115 national titles, including six consecutive NCAA championships from 1968 through 1973, according an article published by the International Swimming Hall of Fame.Standouts who trained under Billingsley include Ken Sitzberger and Lesley Bush, both of whom were gold medalists at the 1964 Tokyo Olympic games. He
Indiana prepares for the 2022 men's golf season
SWIMMING AND DIVING
After high school, Billingsley attended Ohio State University, earning an athletic scholarship and taking home national collegiate titles under the guidance of 11-time national champion coach MikeFollowingPeppe. two years of service in the Army after his freshman campaign, Billingsley finished his physical education degree as a Buckeye in 1951. He received his master's from the University of Washington two years later.
Reporting & Editing & Podcasting & Designing & Photography & Coding & Multimedia & You.
The Hoosiers will kick off their season at the Fighting Irish Classic in Notre Dame,
By Nick Rodecap nrodecap@iu.edu
Billingsley quickly earned a reputation as a revolutionary coach. In a Sports Illustrated interview, Olympic diving gold medalist and collegiate diving coach Bob Clotworthy called Billingsley a "renegade, a crusader who will try Billingsleyanything."coached using terms such as double-axis displacement as well as linear and transitory motion, meticulously applying laws of motion to the world of diving despite scoring a 22% on his college physics final.
In addition to his collegiate accomplishments, Billingsley also coached United States Olympic teams in 1968, 1972 and 1976.
Bloomington as a teacher, recruiter and fundraiser. He judged Olympic diving in 1992 and 1996, reciting the Olympic Oath at the1996 games in Atlanta. He also ran a summer diving camp, mentoring coaches at home
andBillingsley'sabroad. legacy is immortalized in the national championship and Olympic banners that hang in the Councilman Billingsley Aquatics Center, bearing his name on campus today.
IU ARCHIVES
By Ben Kim benskim@iu.edu
Mayer said the schedule this season could be the strongest it's been in his 25 years at Indiana. This tough schedule should help prepare and acclimate the Hoosiers for the difficult competition they will face in
Indiana, on Sept. 4-5. After a lackluster 12th place finish at last year's NCAA Regionals tournament, the Hoosiers are working hard to turn things around and earn an NCAA Finals appearance."We're trying to eliminate those major mistakes and emphasize that if we get in trouble — which will happen — let's get out of trouble and go for it," Mayer said.
"You're going to hit bad shots and get into trouble," Mayer said. "There's no reason to beat yourself up, it's about embracing that next shot."This mentality will be key for the Hoosiers, whose competitive schedule will involve some of the best teams in the nation.
Some Hoosier fans may be unfamiliar with Billingsley, though his name should be just as synonymous with success as some of the great IndianaHoosiercoaches.diving teams coached by Billingsley won all six of the program's national titles during his tenure which ran from 1959 through 1989. He coached numerous Olympic teams, individual Olympic and national champions, and revolutionized the sport like no one else beforeHailinghim. from Erie, Pennsylvania, Billingsley was a diving champion who exhibited competitive excellence from his high school days. As a senior, he became the first high school diver to medal in an American Amateur Athletic Union national championship, claiming a bronze medal.
also coached Cynthia Potter, who holds the nationwide lead for women's national titles with 28.
"Hobie sold me on Indiana University, what he planned to do and, most of all, on Hobie Billingsley," Rick Gilbert, the first national champion in Billingsley's program, said in 1962.
out of those difficult spots.
His competitive diving career had ended, but his coaching career was just beginning.Billingsley got his start as a coach working at various high schools in California and Michigan from 1953 to 1957, all for a teaching salary of just $3,900 ($37,000 today) and a coaching salary of $500 ($5,500 Billingsley'stoday).first big break came in 1957 when he became the second-ever, full-time diving coach in the country, leading the Ohio University Bobcats. Two years later, he left the Buckeye state to become the head coach of the IU Hoosiers.
Coming off a disappointing end to their 2021 season, morale is high for Indiana head coach Mike Mayer as the men's golf team gets ready to begin its 2022 season."We're not afraid of anybody, we're not going to be afraid of anybody, inside the Big Ten or outside the Big Ten," Mayer said. "We're going to face the best and be ready for the challenge."
MEN'S GOLF
A key to a strong season will be the additions of freshman Cal Hoskins and senior Ferris State University transfer Thomas Hursey.
Come join our staff — no experience or specific major required.
Hobie Billingsley poses poolside in 1963. The legendary coach worked with divers at IU from 1959 to 1989.
Hoskins was one of Indiana's 2022 recruits and has been working diligently to
Billingsley not only got results, he also earned the respect of his divers.
Hobie Billingsley led a life like no other
Hobart "Hobie" Billingsley, one of the most distinguished diving coaches in NCAA history, passed away on July 16, 2022, in Bloomington at the age of 95.
For his numerous achievements, Billingsley was voted as American diving coach of the year for seven consecutive years from 1964 through 1970 and elected to the International Swimming Hall of Fame in Fort Lauderdale, Florida, in 1983.The leader of one of the greatest dynasties in college sports ended his coaching career in 1989, following 31 years of unparalleled success.After retiring from coaching, Billingsley remained in
INDIANA DAILY STUDENT | 2022 BIG TEN GUIDE | idsnews.com B7
4. Indiana men's cross country runners compete in the 8K Sept. 4, 2021, at the IU Championship
6.Center.Hoosier fans sing the IU Fight Song during an IU Football game at Memorial Stadium.
5.Course.Indiana University and University of Cincinnati swimmers dive into the water during a duel meet on Dec. 3, 2021, at the Consilman-Billingsley Aquatic
1 63425
IDS FILE PHOTOS
1. Then-freshman Drew Salyers follows through his swing after hitting the ball during the Hoosier Collegiate Invitational April 4, 2021, at the Pfau Golf Course.
3. Then-graduate student Brooke Westbeld sets up a play to return the ball during IU volleyball's game against Bowling Green State University on Aug. 29, 2021, at Hinkle Fieldhouse in Indianapolis.
2. IU women's soccer players celebrate during their game against Rutgers on Feb. 25, 2021.
men's basketball games on network television. Other sports will appear primar ily on FS1 or the Big Ten Network, meaning your grandparents will still need to purchase a cable package if they want to catch a swim meet in between four-hour binges of Fox News.
Indiana's 'no-huddle' offense is its best I was curious to see how Indiana would look under new offensive coordinator Walt Bell, and this was an unexpected wrinkle. The Hoosiers went no-huddle early, and it was working, until they couldn't convert a third down. Uncoinciden tally, Indiana's scoring drives were achieved through the up-tempo offense.
FOOTBALL
WOMEN'S GOLF
First year head coach Brian May looks to turn the Indiana women's golf program around
COLUMN: The Big Ten can do a lot of good with its $7 billion media rights deal. Will it, though?
But let's assume it's a good deal. Congratulations, Big Ten — way to get your bread up. Now what?
Now, he is looking to translate the success he had in the Southeastern Confer ence to the Big Ten.
Along with the championship appearance, May helped the Wildcats reach four NCAA postseason appearances and two individual NCAA qualifiers. For May, the 2022 season will be his first head coaching job, but he said he is ready for the transition.
As great as Bazelak was, he cannot play consistently at that high of a level if he doesn't have time to throw. That's what happened dur ing the second half before the 75-yard touchdown drive. The Hoosier offense had only 70 yards.
For casual viewers of col legiate sports, this basically means more football and
Cam Jones will be a star this season Jones, the senior linebacker, was all over the field last night. He totaled 12 tack les, a game-high, and broke through for a sack. Along with his efforts on the field, Indiana head coach Tom Al len described Jones as "the heart and soul" of the team. Not trying to load him up with expectations, but one game in and he seems very capable of filling that role of NFL draftee Micah McFad den. If that's so, the defense
By Zeke Shapiro zeshapir@iu.edu
"It was a long time com ing," May said. "Kentucky did a great job of giving me the tools to be successful."
Fans celebrate an IU touchdown during a football game at Memorial Stadium.
Along with Bazelak fac ing constant pressure, all Indiana could muster in the run game was 32 yards on 26 attempts. You won't win many football games with those numbers, especially in the Big Ten. Worst of all, the most consistent offen sive lineman, senior tackle Matthew Bedford, left with an injury in the third quar ter. The line has a long way
Indiana has been fortu
finally going to start paying players?Look, I see why you might look at an industry that leverages the skills of student athletes to generate ludicrous amounts of rev enue and think it's a little gross to not pay those stu dent athletes. But let's not get ahead of ourselves.
to go if Indiana is going to continue on a winning trend.
"I think golf is a sport where leadership sounds
I mean, just think of the poor, underserved univer sity administrators. This is only $7 billion we're talking about after all.
COLUMN: Long-term takeaways from Indiana's comeback victory
How do you even con ceptualize $7 billion? Is that good? It sure seems like a good deal to me, but any 10-figure contract is going to sound pretty sweet to someone who spends full minutes in the yogurt aisle debating whether he should buy the single-serving cups or the full tub to save on a price-per-ounce basis.
Indiana's defense looks talented, but unpolished It was an up-and-down night for the defense. The Hoosiers allowed 448 yards of offense, but they forced five turnovers. They missed several tackles, allowing big plays to break open for Il linois, but they got stops whenever they needed it most — the highlight be ing a inaangamequarter.goal-linemomentum-shifting,standinthefourthForbeingIndiana'sfirstoftheseason,facingexcellentrungamefromteamwhohadalreadywonweekzero,theHoosiers
nate to navigate the past few years without having to cut any of its athletic programs. The contract's annual pay outs should afford that same luxury to schools that haven't been as lucky.
BIG TEN
TRIBUNE NEWS SERVICE
Obviously, the thought of nearly 20 sports' survival hinging on the performance of two or three is not par ticularly pleasant. Welcome to college athletics. If you want a hobby mostly devoid of moral quandaries or exis tential dread, can I suggest
If you think that sounds like an absurd amount of money, it's because it is.
While it may be unrealis tic to run the whole game, it should be implemented as much as possible. The 75yard game-winning drive was run in this fashion, and the offense was absolutely rolling.
Indiana women's golf head coach Brian May is no stranger to turning a program around. The newly appointed coach helped the University of Kentucky reach the NCAA Championships for the first time in 29 years as an assistant coach in 2021.
By Will Foley wtfoley@iu.edu | @foles24
IDS FILE PHOTO
"Being at the power five level is exactly where I want to be," May said.
The Hoosiers are led by three seniors: Hanna Tanaka, Valerie Clancey, and transfer Alexis Florio. Despite being an individual sport, May believes the se niors play an integral part in the team's performance.
different," May said. "They take care of their business. Some are vocal, some lead by experience."Maysaidhe wants ev eryone on the team to be prepared and to treat golf as a priority. This season, there will be no freshmen on the roster, which May said will be a benefit to the team.One of the key additions to the Hoosiers is redshirt senior Alexis Florio. Florio, a transfer from Columbia University, set the school record for scoring average, scoring average vs. par, par or better rounds, rounds played, birdies, par-3 scor ing and par-4 scoring. In August, Florio, Clancey and junior Dominika Burdová, a transfer from GardnerWebb University, were named to the pre-season Big Ten Despitewatchlist.being ranked 151st in the country coming into the fall, May believes the Hoosiers will be well prepared when the season begins."Iexpect to be competi tive," May said. "I understand where the program has been. I expect to show up and be prepared."
You may have noticed thus far there has been no mention of ESPN. That's fairly uncommon in college sports media considering ESPN currently has broad casting rights to nine major NCAAPullingconferences.powerfrom ESPN creates more competition among networks, theo retically leading to a better
The Hoosiers will open their fall season Sept. 18 in Madison, Wisconsin at the Badger Invitational.
Indiana finally lifted the weight of the world off its shoulders. Having won its first football game in 342 days, and its first Big Ten win in 636 days, the Hoo siers finally have a sense of relief.Not so fast. While the win provided a muchneeded momentum boost for the program, the Hoo siers are not out of the woods just because they got the win. While there were some really good signs for the rest of the season, there were also plenty of con cerns. Here's what I picked up from the game:
Indiana found its quarterback in Connor Bazelak Redshirt junior and Missouri transfer quarter back Connor Bazelak put on quite a show in his In diana debut. He threw for 330 yards and a touchdown and looked good doing so. His lone touchdown was a beautiful 52-yard throw to senior D.J. Matthews, and he spread the ball all over theAndfield.then there's the ob vious: a near-perfect twominute drill on Indiana's last drive to give the Hoo siers the lead with 23 seconds remaining. After struggling with injuries and poor play in 2020, quarterback play was not a concern in week one.
product for viewers. As you may have learned in U.S. history class, monopolies generally aren't great. Luck ily, this is America, where such an abuse of capitalism would never be allowed.
You love watching sports. You love the Big Ten. I'm willing to bet you also love money, or at least begrudg ingly accept the crushing weight of its importance in society.Well, great news — those three cornerstones of your personality are now at center stage thanks to the seven-year, $7 billion me dia rights deal the Big Ten announced Aug. 18 in as sociation with Fox, CBS and NBC.By the time the contract expires in 2030, each mem ber school is expected to net between $80 and $100 million annually. That will include the University of Southern California and UCLA, which plan to join the conference in 2024.
Not only will CBS con tinue to air select men's basketball games throughout the regular season and con ference tournament, but for the first time, it will air the Big Ten women's basketball tournament championship game.I'm definitely not say ing we should applaud the multibillion-dollar media conglomerate for doing the bare minimum in advanc ing women's sports, but it would be cool to see a re play of Indiana graduate student guard Grace Berger draining a midrange shot in slow motion as the CBS NCAA basketball theme plays before cutting to a commercial.Theremaining non-reve nue sports should get more exposure on cable channels as football and basketball partially migrate to network TV. They also get to exist, which wouldn't necessarily be the case without the new media rights deal.
The offensive line consistently missed blocks
By Bradley Hohulin bhohulin@iu.edu | @BradleyHohulin
Instead, we're blessed with a good, old-fashioned oligopoly, just like God or George Washington or who everAtintended.thispoint, there's one question that may still be rattling around in your head: does this mean schools are
The Big Ten Conference headquarters on Aug. 21, 2020, in Rosemont, Illinois.
looked relatively strong and really good down the stretch. Polish up the little things like finishing tackles, and the defense should return to its 2020 form.
Of course, the deal isn't all about football. OK, I guess it's mostly about foot ball — my god, that is so much money — but that doesn't mean we shouldn't talk about the other sports.
knitting?However, the implica tions of the media rights deal aren't all quite so murky.
INDIANA DAILY STUDENT | 2022 BIG TEN GUIDE | idsnews.comB8
is in good hands.
Jack Null, Indiana senior forward, emphasized this team was built on chemistry and a true bond, not just the talent the players possess.
"I told them, 'Hey, this is going to be hard, but any thing you tackle in life is going to be hard,'" Weiss. "We had practice intensity, an overall buy-in and all 30 players were in a team atmo sphere. All the players canceled spring break plans to come out and practice.
Coming into its Friday night matchup at Stanford, Indiana was winless — having lost to Kent State University and No. 6-ranked Liberty University to start the season. Even more, they had yet to score a goal.
Last season was the first time since 2008 the Hoosiers qualified for a trip to nation als. After going on a monstrous run to end the season, Indiana beat back-to-back regular season champions Miami University to win the TSCHL Championship. Weiss said the team des perately wanted to win the championship to top off its historic streak, and they were ecstatic after hoisting the banner. It's a feeling they won't forget, he said.
"To beat the eighthranked team in the confer ence, after not scoring in the first two games against them — to go out there, knowing how to play and playing how we played, it was a testament to the guys buying in," Weiss said.Even though losses to Northeastern University, University of Mary and Wis
"Sammy's one of the best kids I've met here at IU, and
After ending last season with three straight losses at the American Collegiate Hockey Association Nation als immediately following a 15-game win streak and Tri-State Collegiate Hockey League Championship, Club Ice Hockey at Indiana enters the 2022-2023 season look ing to repeat and build on its success from a year ago.
"It's a meet of not nec essarily 100% importance, but one where we can go out there and figure things out early on in the season," Sanchez said. "I think for the guys that went and raced out there, it was a good indicator to see where we're at in the season."
Last season, the Hoo siers finished fourth in men's and fifth in women's in the Big Ten Cross Coun try Championships. They enter the 2022 season with many new faces making their debuts for the team, as well as some familiar faces leading the Freshmenteam.Claire Over felt, Abe Eckman and Cole Raymond joined sophomores Brenner Hanna, Audrey Mendrys and Jaylen Castillo in making their collegiate debuts at the RedhawkReturningRumble.runners such as Sanchez, last year's Big Ten Freshman of the Year, and graduate student Sarah Schmitt will help lead this year's men's and women's teams respectively into the new season. The two competed in the Big Ten Championships last sea son with Sanchez finishing 45th in the men's event and Schmitt finishing 14th in the women's event.
By Charlie Huiras cehuiras@iu.edu | @Charlie_Huiras
After the merging of two seasons into one year in 2021 due to the COVID-19 pandemic the Hoosiers return to a normal schedule for the 2022 season. The pandemic caused many athletes who were in their final season to have one more year of eligibility, but after last season concluded, the older athletes reached the end of their eligibility and can no longer compete. This is something that San chez feels will help younger athletes this season.
The emotions surround ing his departure after 53 years of experience in the sport have not made this year different from any oth er, Helmer said. He is still committed to getting the most out of his athletes and coaching them to be the best they can be, he said.
Andrew Weiss assumed head coaching duties for the club in the middle of last season on Nov. 10, 2021. The team had a somewhat shaky 6-5 start, but once he took over, the team went 21-3-1 to close out the year.
Both teams ended the first half scoreless, with great defense being shown on both sides. Despite an uneventful first half, the offense picked up drastically in the second half. California's senior backfielder and midfielder Hanna Winn and junior forward Sara Stone both scored within five minutes out of the break.
Then-freshman defender Yip van Wonderen dribbles the ball during a match against Michigan State University on Oct. 15, 2021, at the IU Field Hockey Complex.
he's definitely one of the best players on the team," Null said. "Sammy influenced all the kids to not care about any hockey that was played be fore or after IU — staying focused on the here and now."
After battling to two overtime victories against Stanford University and the University of California, Berkeley on Friday and Saturday, respectively, Indiana shut out the University of California, Davis to return home a perfect 3-0 on the weekend.
By Hunter Harrison huhharri@iu.edu
Junior forward Carter Bonecutter controls the puck during Indiana's club ice hockey game against the University of Kentucky on Nov. 20, 2021, at Frank Southern Ice Arena in Bloomington.
IU then-senior Arjun Jha runs during NCAA Great Lakes Regional on Nov. 12, 2021, in Evansville, Indiana.
"Right now, coming to practice is a lot of fun," he said. "Because they all show up ready to work and ready to do their job, and they're having a good time withHelmerit." retiring has not distracted the athletes ei ther, as the Hoosiers are just as focused on the work ahead as before. If any thing, it serves as more motivation for athletes such as Sanchez to do their best.
my "Delo,MacDonald.MacDonald and Gerami have been unbeliev able additions to the team," Null said. "Not only helping in this significant rebuild but coming in with a super posi tive attitude all throughout theTheseason."season kicks off on a three-game home stretch where Indiana will face Con cordia University Wisconsin in back-to-back games, then will take on Miami in a home/road game split.
For the second consecutive day, Indiana had fought back from behind, but this time was led by Cookson.
CROSS COUNTRY
themselves and take this pro gram to the next level. After having arguably its best sea son yet, the club is focused on continuing to build and making a run at this year's national consin.ConcordiaSouthernp.m.willWeisssupportwefeltthebeing"Withchampionship.FrankSouthernthearenaitis,whenfanscomeout,it'strulyandappreciated,sohopetheyshowupandusonanotherrun,"said.IndianaClubIceHockeyopenitsseasonat9:30Sept.16attheFrankIceArenaagainstUniversityWis
The 2022 season will be a new start for some, but the last season for head coach Ron Helmer as he plans on retiring after this year. Helmer began his tenure as head coach for Indiana in 2007, when he led his first team to an NCAA appear ance where they finished 28th overall. Since then,
Indiana Club Ice Hockey aims to defend title
consin at nationals erased the hopes of winning the ACHA D2 National Champi onship and ended Indiana's season, there were many bright spots along the way.
After ending regulation tied 2-2 against Stanford, Indiana went into overtime potentially looking at a third straight loss to begin its season.That was until the 68th minute, when sophomore midfielder Maggie Carter found the back of the net for the 3-2 win. Before Carter's heroic shot, it was freshman midfielder Jule Hufer who
With under 60 seconds on the clock in overtime, freshman midfielder and
By Owen McDonough ojmcdono@iu.edu
Last season, starting goalie Sammy Bilis accumu lated a .919 save percentage, averaging just over 30 saves a game and recording three shutouts with a starting re cord of 18-6.
The Miami games may mean more than any other this season, with it being a rematch of a heated rivalry
Indiana field hockey wins all three games over weekend in California
scored the first two goals of her career to send the Hoosiers to Afterovertime.Fridaynight's nailbiter, Indiana was only getting started. The next day, Indiana traveled to Berkeley, California, to play California for the first meeting between the programs since 2015 where the Hoosiers lost 2-1.
forward Anna Mozeleski had a chance to win it for Indiana. Mozeleski stepped up and rifled a shot left of the keeper for the game winner for the Hoosiers second 3-2 overtime win in a row.After the back-to-back overtime wins against Stanford and Cal, Indiana finished its West Coast road trip against UC Davis on LaborTheDay.Hoosiers took control early on by going up 1-0 just seven minutes into the match thanks to Mozelski. In the second half, it was sophomore forward Kayla Kiwak who sealed the Hoosier win with a goal off of an assist from Cookson in the 54thDespiteminute.the shutout win, the Hoosiers took just 11 shots — with four of them on goal — compared to the Aggies' 21. However, only 7 of those 21 shots were on theIndianagoal. takes on Ball State University at home at 3 p.m. this Friday, and Bellarmine University at 4 p.m. on Sunday, Sept. 11. After the two-game weekend spurt in Bloomington, the Hoosiers will open up Big Ten play at Iowa on Sept. 16.
INDIANA DAILY STUDENT | 2022 BIG TEN GUIDE | idsnews.com B9 HOCKEY
Indiana cross country started its season with promising results as two Indiana runners finished in the top three at the Red hawk Rumble on Sept. 3 in Oxford, Ohio. Fourteen Indiana runners competed in the competition that in cluded host Miami University and the University of Cincinnati.TheHoosiers placed third overall in the men's 8K race with a standout performance from junior Gabriel Sanchez. He fin ished first in the event with a time of 24:53.2.
In the women's 5K race, Indiana placed second overall with a third-place finish from junior Phoebe Bates. Bates ran a time of 17:47.1 with senior Alyssa Skorge finishing in fifth with a time of 17:56.5.
FIELD HOCKEY
The Redhawk Rumble served as a warm-up for the new season, so Indiana chose not to have their best possible squad compete, Sanchez said.
Among all ACHA Divi sion II hockey teams, Indiana ranked 16th in total points, despite playing less games than all teams ranked above them. They had no is sue shooting the puck either, scoring 140 goals with only 83 allowed. The team's top returning goal scorers are se nior Jack Kissell, along with sophomores Will Gerami, Ithan DeLorenzo and Tom-
"I think it'll even out the playing field," he said. "Definitely it's a confidence booster for us younger guys because we don't have to compete with guys who should already be pro or have qualified for the Olympics."
he has coached 52 Big Ten champions and six NCAA champions for Indiana.
"I think you can see it a little bit in the training that we're putting in," he said. "Out of respect for this man who's been out here forever, we're all doing it. We're all here mostly be cause of him. We came out and wanted to be coached by him."TheHoosiers will con tinue their season at 10 a.m. on Sept. 16 at the Coaching Tree Invitational on the IU Cross Country Course.
COURTESY PHOTO
Things started looking bleak for Indiana as they entered the final quarter down 0-2. However, as the final quarter started, junior forward Jemima Cookson scored to bring the Hoosiers within one goal. Six minutes later in the 54th minute, she scored again to tie it up 2-2.
Women's cross country place second, men place third to open season
IDS FILE PHOTO BY JENNY BUTLER
When Indiana field hockey left for its West Coast road trip last week, they had yet to win a game this season after two games. However, Indiana left the weekend adding three wins to its season tally.
PHOTO COURTESY OF IU ATHLETICS
from last season that began when Indiana was shutout in the first two regular season matchups and ended with Indiana beating Miami for the TSCHL experiencedefinitely"Beatingchampionship.Miamiwasthemostunrealofmycollegecareer.Therewerepicturesofeveryone,includingmyselfgoingabsolutelycrazy,"IndianaseniorforwardAdamOffenbachsaid."Weprovedpeoplewrongafterthinkingwehadnochanceofwinningtheleague."Manyeyesareontheteamthisseasonastheycontinuetomakeanamefor
This is your sign to sign up for Prime amazon.com/joinstudentStudent. Start your 6-month trial.