COVER STORY:
CHANGE & COLLABORATION
FEB 2023
Sponsored by
page 16
FOUR NATIVE LEADERS SHARE PERSPECTIVES ON LOCAL GROWTH
Focused On You
When it comes to managing the challenges facing your business, it's critical to partner with a legal team that has a sophisticated understanding of your goals. From initial contract negotiation and bid preparation to project close-out and dispute resolution, our attorneys can address the unique and complex needs of our construction clients. At Bradley, we're focused on providing you with innovative solutions, dependable responsiveness and a deep commitment to success.
Named the nation's "Law Firm of the Year" for Litigation - Construction by U.S. News & World Report – Best Lawyers "Best Law Firms," 2023 edition, and "Law Firm of the Year" for Construction Law, 2022, 2020 & 2018 editions
For more information on our Construction Practice Group, visit www.bradley.com/construction
No representation is made that the quality of the legal services to be performed is greater than the quality of legal services performed by other lawyers. ATTORNEY ADVERTISING. Contact: Benjamin W. Hutton, Esq., 256.517.5173, bhutton@bradley.com, Bradley Arant Boult Cummings LLP, 200 Clinton Avenue West, Suite 900, Huntsville, AL 35801. ©2023
The evaluation also includes data from Madison Hospital and Huntsville Hospital for Women & Children.
BEST Regional
High performing in 9 areas: • Hip replacement • Heart attack • Heart failure • Heart
surgery • Colon
surgery • Uterine cancer surgery • Stroke • Diabetes • Chronic Obstructive Pulmonary Disease (COPD) huntsvillehospital.org
and #2 in Alabama
Hospital
bypass
cancer
new chamber members
HUNTSVILLE/MADISON
COUNTY CHAMBER
If you want to make a valuable investment in your business and the community, the Huntsville/Madison County Chamber is the place to start. Contact Crystal Baker, Membership Retention Specialist: 256-535-2039 or cbaker@hsvchamber.org.
Joined in November
1010 Elliston
5Boys Apparel, LLC Acre Group LLC
Alabama Professional Services AltView Analytics ASI Government, LLC Autoworkz BeeZr
Brooks Lock & Key, Inc. Capstone Realty at Stovehouse Catch 25 Seafood and Brewery Firia Labs
Grifols Plasma Hemline Huntsville Huntsville Havoc JUPITERMT
Little Dipper Bakery and Cafe Loftin Holt LLP
Mad Security, LLC Magnolia Neuro Rehab Oakwood Farms Market OX Foundation Solutions Scientic, Inc.
The Avenue Madison
The Brogdon-Bryant Mortgage Corporation VETS, LLC
Weathers Ace Hardware Jones Valley Wilder Roots Design Yedla Management Company YouFit Gyms Huntsville
Joined in December
Abaco Systems | AMETEK
Alabama Credit Union - South Huntsville Branch Aldridge Borden & Company Books-A-Million Brooksource
Davis Roofing & Sheetmetal, LLC Disabled American Veteran Chapter 26 Global Sustainable Solutions Inc. Griffin Communications Group HAPPI Health - 115 St Clair Ave HAPPI Health - 807 Franklin St HAPPI Health - Sparkman Dr Hickory Grove Insurance Agency J.H. Berry & Gilbert, Inc Manpower Netivity Innovation Architects NMR Consulting Nuvolo Technology Corporation
Replay Toys LLC Rose Pelvic Physiotherapy Stealth-ISS Group Inc. Storage Sense
The Bullpen Foundation The Foundry
The Kelvin Thrive Analysis Group Inc
MEMBERS: Check out getyourgifton.org to support gift card purchases through our local restaurants and retail stores. It is FREE to list your business there.
Become a Chamber Member
In addition to investing in the economic growth of the entire region, as a Chamber member, you receive a variety of important benefits:
■ Build business relationships, create partnerships, and grow your business
■ Listing in the online Membership Directory
■ Specially designed professional development programs to grow your talent and strengthen your business
■ Brand exposure through the Chamber's multimedia platforms to fellow member companies and the region's business community
■ Priority communications to keep you updated on the latest business news and information impacting your business
initiatives feb 2023 4 A HUNTSVILLE/MADISON COUNTY CHAMBER PUBLICATION
COUNCIL
PRESIDENT'S CIRCLE
hregi investors
HUNTSVILLE REGIONAL ECONOMIC GROWTH INITIATIVE
EXECUTIVE COUNCIL
Corporate Office Properties Trust (COPT) ■ Crestwood Medical Center Dynetics, Inc. ■ Lockheed Martin Corporation PNC Bank ■ Raytheon Technologies ■ SAIC Teledyne Brown Engineering, Inc. ■ Torch Technologies ■ Yulista
CHAMBER TRUSTEES
Bill Penney Toyota/Mitsubishi ■ Five Stones Research Corporation Intrepid ■ KBR ■ Landers McLarty Dodge Chrysler Jeep Ram Lanier Ford Shaver & Payne P.C. ■ Parsons ■ S3, Inc. Science and Engineering Services, LLC (SES) ■ Sealy Management Company, Inc. SportsMED Orthopaedic Surgery & Spine Center ■ Synovus
PROGRESS PARTNERS
Ability Plus, Inc. ■ Aerojet Rocketdyne ■ Amazon ■ Anglin Reichmann Armstrong, P.C. ■ ASRC Federal ■ B.L. Harbert International, LLC ■ Baron Weather, Inc. ■ BASF Corporation ■ Beyond Gravity ■ Bradley Arant Boult Cummings LLP ■ Brown Precision, Inc. ■ CFD Research Corporation ■ Colliers International ■ Corporate Tax Advisors Inc. ■ Davidson ■ First Horizon ■ Freedom Real Estate & Capital, LLC ■ Goodwyn Mills Cawood LLC ■ Huntsville Tractor & Equipment, Inc. ■ Integration Innovation, Inc. (i3) ■ Intuitive Research and Technology Corporation ■ IronMountain Solutions ■ Keel Point, LLC ■ Leonardo Electronics US Inc. ■ LSINC Corporation ■ Marsh & McLennan Agency, locally known as J. Smith Lanier & Co. ■ The Orthopaedic Center (TOC) ■ Progress Bank ■ Radiance Technologies, Inc. ■ RE/MAX Alliance ■ Robins & Morton ■ ServisFirst Bank ■ SMX ■ SouthState Bank ■ Steak-Out (Rosie's Restaurants, Inc., & Right Way Restaurants, Inc.) ■ Venturi, LLC ■ Woody Anderson Ford
PROGRESS INVESTORS
Accenture Federal Services ■ Air Essentials, Inc. ■ Alpha Beta Technologies, Inc. ■ Amanda Howard | Sotheby's International Realty ■ Avion Solutions ■ Averbuch Realty / Enterprises ■ Bailey-Harris Construction ■ Bell Textron Inc. ■ BRPH Architects-Engineers, Inc. ■ Bryant Bank ■ Cadence Bank ■ Canvas, Inc. ■ CB&S Bank ■ Century Automotive ■ CGI Federal ■ Convergint ■ Corvid Technologies LLC ■ deciBel Research ■ Deloitte ■ DESE Research, Inc. ■ Express Employment Professionals ■ FITE Building Company ■ FLS Translation & Interpreting ■ Fountain, Parker, Harbarger & Associates, LLC ■ Garver, LLC ■ GTEC ■ Hexagon US Federal ■ HEMSI ■ Hiley Automotive Group ■ Huntsville Botanical Garden ■ Huntsville/Madison County Convention & Visitors Bureau ■ INTERFUZE Corporation ■ Investor's Resource ■ L3Harris ■ MSB Analytics, Inc. ■ nLogic, LLC ■ PALCO ■ Phoenix ■ PROJECTXYZ, Inc. ■ QTEC Aerospace ■ Quadrus Corporation ■ Renasant Bank ■ RJ Young Company ■ Rosenblum Realty, Inc. ■ S&ME, Inc. ■ Schoel Engineering Company, Inc. ■ Shee Atiká Enterprises, LLC ■ Sigmatech, Inc. ■ Signalink, Inc. ■ Systems Products and Solutions, Inc. ■ The Lioce Group, Inc. ■ Transcend, The Fearless Company ■ TriVector Services, Inc. ■ Troy7, Inc. ■ Truist Bank ■ TTL, Inc. ■ ValleyMLS.com ■ Valor Communities ■ Van Valkenburgh & Wilkinson Properties, Inc. ■ Volkert, Inc. ■ Warren Averett, LLC ■ Wilmer & Lee, P.A.
For more information, contact Kristy Drake, Vice President, Investor Relations: 256-535-2036 or kdrake@hsvchamber.org
feb 2023 initiatives 5 A HUNTSVILLE/MADISON COUNTY CHAMBER PUBLICATION
AS OF JANUARY 17, 2023
FORUM
PARTNERS
LEADERSHIP
REGIONAL
DEVELOPMENT PARTNER DEVELOPMENT
Mission: To prepare, develop, and promote our community for economic growth.
HSVchamber.org
(see staff listing on page 30)
Chamber members: You are encouraged to contribute ideas for our publications. Please send items to comms@hsvchamber.org
The Huntsville/Madison County Chamber maintains editorial control.
on the cover
Greg Brown, Kim Lewis, Lynn Troy & Jeff Gronberg
Photo by Neville Simpson / Headshot HSV
editorial staff
publisher Chip Cherry, CCE
editor Claire Aiello
editorial designer Kristi Sherrard
contributing writers
Kayla Brown
Ashley Engles-Ross
Erin Koshut
Deborah Storey
Mike Ward, CCE
advertising
Kristy Drake kdrake@hsvchamber.org
Lakeysha Brown lbrown@hsvchamber.org
HUNTSVILLE MADISON COUNTY ALABAMA
Military, space, telecommunications, biotechnology, diversified manufacturing, and a variety of emerging specialties provide challenging work in delightful surroundings. The area enjoys a favorable cost of living and quality of life. Mountains, lakes, woodlands, and the Tennessee River accommodate numerous recreational activities. A temperate climate enhances the season for outdoor sports, including world-class golf, hiking, biking, and fishing. Major concerts, Broadway and symphony performances, extensive permanent collections, and traveling exhibitions contribute to a wonderful way of life.
Chamber of Commerce of Huntsville/Madison County, Inc. 225 Church St NW, Huntsville, AL 35801 • 256-535-2000
table of contents
INITIATIVES MAGAZINE – FEB 2023
feb 2023 initiatives 7 A HUNTSVILLE/MADISON COUNTY CHAMBER PUBLICATION
4 NEW CHAMBER MEMBERS | BECOMING A MEMBER | GET YOUR GIFT ON 5 HREGI INVESTORS 8 MESSAGE FROM THE PRESIDENT | BOARD LISTING 12 HREGI PROFILE: CORPORATE TAX ADVISORS with Mike Woeber 15 COMMUNITY PROFILE 23 PARA-CYCLING WORLD CUP: volunteer information 26 2023 CHAMBER EXECUTIVE COMMITTEE in pictures 27 2023 CHAMBER BOARD OF DIRECTORS in pictures 30 UPCOMING CHAMBER EVENTS 30 CHAMBER STAFF | ASSOCIATED ORGS more for you 10 COMMUNITY HIGHLIGHTS | includes Crestwood, ULA, Blast Music, TVA, and UAH 11 A LETTER TO THE COMMUNITY | LTG Chris Mohan, U.S. Army Materiel Command 13 ON THE HORIZON | Artemis I mission success, Artemis II up next 14 SBA WINNER SPOTLIGHT | Insight Strategic Solutions 22 SBA WINNER SPOTLIGHT | NXTSTEP Family Law 23 FOND FAREWELL | A Tribute to Charlie Grainger 24 FULL STEAM AHEAD | WBC looks ahead to new programming in 2023 28 SBA WINNER SPOTLIGHT | Century Automotive 29 RECOGNIZING VALUE | HudsonAlpha employee chooses Huntsville to work in a 'biotech ecosystem' feature stories COVER STORY: CHANGE & COLLABORATION pages 16-21 Four native leaders share perspectives on local growth
a message from chip cherry
HUNTSVILLE/MADISON COUNTY CHAMBER
Dear Chamber Investors, Community Leaders, and Friends:
I love the title of the article featuring our past chairs, "Change and Collaboration." Change has manifested itself in many different ways ranging from enhancements to our quality of place to the numerous developments in the region. One of the biggest changes over the last 10 years is the diversity of employment opportunities available here. We now have a healthy range of jobs available throughout the socioeconomic spectrum. Thoughtful insights coupled with strategic actions have resulted in the creation of a dynamic regional economy.
One of my favorite short stories is The Man Who Planted Trees by Jean Giono. It's a story of a man who dedicated his life to repairing the damage done by people who did not care or realize the damage they were doing. This man's work resulted in the creation of a wonderful forest, but few realized the work that it took to create the result that everyone was celebrating. A correlation of that story is true in our community. Decades of hard work and collaboration have led to the benefits we all enjoy now. It's amazing what can be accomplished when people with vision and commitment to improving our quality of life and the economy don't care who gets the credit.
With the passing of Charlie Grainger, we lost a champion of our community and a vigilant advocate for Cummings Research Park. I encourage you to read Erin Koshut's tribute to him on page 23. Charlie was an excellent example of the many women and men who have benefitted our community through their service on local boards and commissions. Unfortunately, their service is rarely recognized – however, it is truly appreciated!
I also want to congratulate Erin on her recent appointment as president of the Association of University Research Park (AURP) Board of Directors. AURP is a nonprofit organization that represents more than 250 research parks and innovation districts. She will serve a two-year term and be responsible for helping set the strategy and direction for the Association, focused around membership retention and engagement, financial sustainability, plus diverse, equitable and inclusive programming. Erin is a true visionary, and we congratulate her on this honor!
The Chamber is blessed with an amazing group of women and men who serve on our Board and as officers. Their insights and perspectives are vital to ensuring that our planning is thorough and that we are addressing the needs of our members and the community. I greatly appreciate their engagement and support.
Make plans to join us as we host athletes from across the globe for the first UCI Paracycling Road World Cup to be held on U.S. soil during Memorial Day weekend (May 26-29). We anticipate 400 athletes from over 30 countries will participate. There are opportunities for you, your company, coworkers, and family to volunteer and/ or cheer during the four-day event. You will be inspired by the power of the human spirit to overcome challenges and compete at an elite level. Join us as we celebrate these athletes and host our visitors. To learn more, visit huntsvilleparaworldcup.com or call 256-535-2000.
I look forward to seeing you at a Chamber event soon!
Chip Cherry, CCE President & CEO Huntsville/Madison County Chamber
Executive Committee
Lynn Troy, Board Chair – Troy7, Inc.
Sameer Singhal, Chair-elect – CFD Research Corporation
Greg Brown, Immediate Past Chair – Brown Precision, Inc.
Ron Poteat, President, Chamber Foundation
Wayne Sisco, Secretary/Treasurer – Redstone Federal Credit Union
Jeff Samz, Vice Chair, Economic Development & Workforce –
Huntsville Hospital
Michelle Jordan, Vice Chair, Economic Inclusion & Diversity – TARCOG
Ronnie Chronister, Vice Chair, Government & Public Affairs –
Lockheed Martin Corporation
Beth Sippel, Vice Chair, HREGI – Synovus
Blake Bentley, Vice Chair, Investor Relations – SportsMED
Jason Puckett, Vice Chair, Marketing & Communications – Toyota Alabama
Dr. Karockas Watkins, Vice Chair, Small Business – Ability Plus, Inc.
Jeff Gronberg, Liaison, Redstone Regional Alliance –deciBel Research, Inc.
Brett Crain, Chair-Appointed – Huntsville Tractor & Equipment, Inc.
Jami Peyton, Chair-Appointed – Canvas, Inc.
Jason Puckett, Chair-Appointed – Toyota Alabama
John Watson, Chair-Appointed – Torch Technologies
Mayor Tommy Battle, Ex-officio Member – City of Huntsville
Mayor Paul Finley, Ex-officio Member – City of Madison
Chip Cherry, CCE, President & CEO, Huntsville/Madison County Chamber
Elected board
Ted Baudendistel, INTERFUZE Corporation
David Bier, Anglin Reichmann Armstrong, P.C.
Penny Billings, Cadence Bank
Mark Brazeal, Mazda Toyota Manufacturing (MTM)
Thomas Busby, SouthState Bank
Katie Comer, Meta Platforms, Inc.
Michael Cox, Raytheon Technologies
Dr. Patti Dare, Davidson
Melissa Davis, MTA, Inc.
Tyler Evans, Aerojet Rocketdyne Kevin Fernandez, L2 Mindset
Greg Fortier, SAIC
Owen Franklin, Blue Summit Supplies
Dr. Greg Gaddy, Five Stones Research Corporation
Greg Hall, Corporate Office Properties Trust (COPT)
Scott Hall, Teledyne Brown Engineering, Inc.
Ginger Harper, First Horizon
Josh Herren, Yulista
Tharon Honeycutt, MSB Analytics, Inc.
Laura Huckabee-Jennings, Transcend, The Fearless Company
Lincoln Hudson, Booz Allen Hamilton, Inc.
Tyce Hudson, Freedom Real Estate and Capital, LLC
Hank Isenberg, IronMountain Solutions
Sean Kelly, Regions Bank
Tim King, Modern Technology Solutions, Inc. (MTSI)
Clint Kirkland, Progress Bank
Rich Kretzschmar, Integration Innovation, Inc. (i3)
James Lackey, Parsons
Todd May, KBR
Bob McCaleb, Northrop Grumman Corporation
Chrystal Morgan, The Boeing Company
Collin Orcutt, Schoel Engineering Company, Inc.
Alana Parker, Rocket City Drywall & Supply, Inc.
Zack Penney, Bill Penney Toyota/Mitsubishi
Sharné Rice, U.S. Army
Alicia Ryan, LSINC Corporation
Charlie Sealy, Sealy Management Company, Inc.
Sandra Stephens, Keel Point, LLC
Mitch Stevison, Mercury Systems, Inc.
Nilmini Thompson, Systems Products and Solutions, Inc.
Mark Vaporis, Intrepid
Mike Watkins, Blue Cross Blue Shield of Alabama
initiatives feb 2023 8 A HUNTSVILLE/MADISON COUNTY CHAMBER PUBLICATION
Executive Committee & Board of Directors 2023
HUNTSVILLE/MADISON COUNTY CHAMBER
community highlights
COMPILED BY CLAIRE AIELLO
Crestwood to build freestanding ER in Harvest
Crestwood Medical Center was recently awarded a Certificate of Need from the Alabama State Health Planning & Development Agency to build a freestanding emergency department in the Harvest community, slated to open in 2024. The Crestwood Medical Center ER - Harvest will be located at the corner of Highway 53 and Burwell Road and will provide emergency services 24 hours a day, seven days a week. Once opened, it will be the first freestanding emergency department in north Alabama and will bring emergency services closer to residents of one of the fastest growing communities in the state and will reduce patient wait times at other emergency departments. The facility will offer the same services as the emergency department at Crestwood Medical Center in Huntsville.
company's bottom line. These include company-paid health care coverage, paid time off, parental leave, child care assistance, flexible hours, and more. There is no cost for your company to take the assessment, and if you earn this designation, you'll get a badge to post on your website and your front entrance.
Ritch rejoins TVA Board of Directors
On January 4, Huntsville attorney Joe Ritch was sworn in to the Tennessee Valley Authority's Board of Directors. He is returning to the board after a previous term from 2013 to 2017, and is the first Alabamian to ever serve as chairman.
"The leaders of this community have an incredible vision for the future of this area and we are honored to be a part of this rapid growth," said Matthew Banks, Crestwood's Chief Executive Officer. "Currently, residents depend on the heroic efforts of volunteer fire departments and local emergency medical services (EMS) for emergency healthcare. We are committed to bringing more access to healthcare services that the residents need and deserve."
ULA ships
Decatur-built
rocket to Cape Canaveral
On January 10, United Launch Alliance (ULA) shipped a Vulcan rocket from its Decatur, Ala. facility to Cape Canaveral, Fla. The Vulcan is scheduled to have multiple wet dress rehearsals and its first test flight in the first quarter of 2023. A second rocket is scheduled to take flight in the summer and the first Space Force flight by the end of the year.
After Vulcan completes its certification flights, it will eventually replace the Atlas V rocket.
"My previous time on the TVA board provided me with the unique opportunity to experience all that TVA does to benefit the people of the region," Ritch said. "It also reinforced for me the ongoing need for TVA to do even more, and I am honored to have another chance to serve."
Ritch practices law with the firm of Dentons Sirote, PC.
Library opens next round of Blast submissions for local musical artists
On February 1, the Huntsville-Madison County Public Library (HMCPL) opened the fourth round for submissions to its Blast Music Streaming Platform. This is a free music streaming service for north Alabama artists, and you'll find a wide range of genres including hip-hop, jazz, rock, folk, electronic, and more. So far there are 108 artists on the platform, and Blast has had more than 17,000 streams since it launched in August 2021. Artists on the Blast platform have also received opportunities to perform at local music venues, and have been featured on local public radio station WLRH 89.3 FM. For more information, visit blast.hmcpl.org.
UAH earns national cyber designation
Is Your Company Family Friendly?
The Best Place for Working Parents® program is available to our local business community once again for 2023. This is a growing national network of business leaders, proving that family friendly is business friendly. We encourage companies who took the assessment in 2022 to retake it for this new year, and if you didn't take it last year, please do so now. It takes about three minutes and highlights the top 10 research-backed policies proven to benefit working parents and your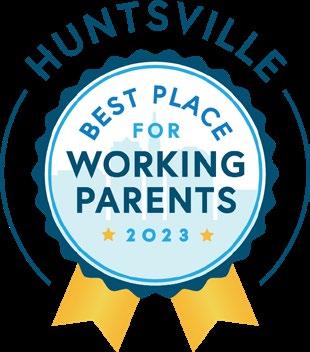 The UAH College of Business and the Center for Cybersecurity Research and Education announced in December that the National Security Agency and Cybersecurity and Infrastructure Security Agency (CISA) have re-designated UAH as a National Center of Academic Excellence (CAE) in Cyber Defense (CAE-CD).
UAH, a part of The University of Alabama System, is also a National Center of Academic Excellence in Research (CAE-R). Only 48 schools in the United States hold both of these designations.
The CAE-CD designation process requires a review of two elements: a cybersecurity program of study and an established center for cybersecurity at the university. The validation process also included a review of the master's in Cybersecurity degree program's Management Track. More information about this designation is available on uah.edu .
initiatives feb 2023 10 A HUNTSVILLE/MADISON COUNTY CHAMBER PUBLICATION
COURTESY:
AL.COM
A Letter to the Community
It is an honor to rejoin this community and serve as both the Army Materiel Command deputy commanding general and Redstone Arsenal senior commander. In many ways, driving through the gates of Redstone feels like a homecoming. I started my Army career here as a second lieutenant in 1989, and each time I've returned, I've been amazed by the exponential growth and progress that has taken place. This area has cemented its reputation as a wonderful place to live, work and play. The more than 44,500 Soldiers, civilians and contractors that make up Team Redstone provide critical support to our national defense and way of life, and it is my priority to make sure they have everything they need to accomplish their mission. As senior commander, my responsibility is to oversee base operations and Redstone's strategic growth to ensure we are providing for our more than 70 different organizations, which make global contributions in support of the nation's top priorities across four primary competencies: Logistics Services; Space Operations and Missile Defense; Research, Development, Test and Evaluation; and Intelligence and Homeland Defense. This mission is not mine alone. Along with my fellow Redstone leaders, I work side-by-side with our local officials because this installation is not isolated from the community. We are your neighbors. Not only are we physically located in the middle of Huntsville and Madison County, but more importantly, Team Redstone employees live, work, raise their families, go to school and play across this greater community.
It is as your neighbors that we make decisions for the future of the arsenal, knowing the impacts will reach beyond our gates, and through cooperative planning, current and former Redstone leadership established our four lines of effort:
• Recruit and Maintain a 21st Century Workforce – Our success is directly tied to the accomplishments of our local and regional education systems and our ability to recruit a talented workforce.
• Continue Synergistic Growth – Cooperative planning and partnering with regional leaders to integrate transportation and infrastructure keeps this community as a destination of choice for employment.
• Provide a High Quality of Life for the Redstone Workforce and Families – While this area has so much to offer outside the gates – from baseball to hiking, museums and music, on post, we want to provide additional fun, unique and popular quality of life activities and services.
• Ensure Security and Response – Our security efforts are well coordinated with the local community to integrate resources and capabilities to ensure the safety of those on the installation.
It's rare that you find a partnership like the one between Redstone Arsenal and the Tennessee Valley. This community is the center of gravity for everything we do, and one of my goals is to build on that partnership every day.
In that spirit of teamwork, I ask for your support. Right now, we are in a war for talent and need help recruiting and retaining the nation's best and brightest to serve in our military. We need every member of this community to encourage the next generation to consider wearing the uniform of our Armed Forces. Service is not only honorable, but a smart option, providing tangible and intangible benefits, including: cash bonuses, scholarships for college, skill training, leadership, health benefits, steady pay and so much more.
Once again, thank you for welcoming my wife Cindy and I back to this community. I look forward to serving with you and am excited to get to work.
Chris Mohan Senior Command, Redstone Arsenal Deputy Commanding General, U.S. Army Materiel Command
LTG
INVESTOR PROFILE
Woeber, cpa Chief Executive Officer Corporate Tax Advisors, Inc.
What would you like people to know about your company?
There is no other firm in Huntsville like us. We work exclusively with eligible companies to leverage tax incentives as a strategy for growing their businesses. We are data analysts, engineers, and accountants all rolled into one company.
What are some of the challenges you've faced recently?
Finding the right people. We are always looking for talented individuals, and they have been difficult to identify in the last two years. We have been fortunate to grow, but it has not been easy. We are a nationwide employer, so we see this shrinking labor pool trend all over the country.
What are some of your company's upcoming goals?
CTA will be looking for some premium office space for our headquarters here in Huntsville. Huntsville remains our foundation as we expand to other regions of the country. We anticipate opening new offices in the southeast and west coast in 2023. We will continue toward our goal to be the number one choice for tax incentives in the Unites States.
What would you like other companies to know about investing in the Chamber at a higher level?
Being a HREGI investor gives us valuable insight into what's happening in Huntsville's business community. We feel like our HREGI investment positions CTA to help other Huntsville companies succeed. We are excited to be a part of the growth here in Huntsville!
initiatives feb 2023 12 A HUNTSVILLE/MADISON COUNTY CHAMBER PUBLICATION
Mike
CALL TODAY 800-479-2091 © 2023 Mediacom Communications Corporation. All Rights Reserved. Mediacom Business delivers powerful internet solutions. Secure, reliable Gigabit broadband fuels efficiency and pushes the envelope on productivity. It's the technology that gives your business the momentum it needs to keep moving. SPEED. SECURITY. RELIABILITY. WITH GIGABIT INTERNET SPEED
On the Horizon
Artemis I mission success, Artemis II up next
The Artemis I mission came to a successful conclusion just before noon, December 11, with the splashdown of the Orion Capsule in the Pacific Ocean.
Officials said more than 240 mission goals were accomplished over the course of the 31-day mission. The rocket program's elements, including the launch systems and capsule, all performed flawlessly. The capsule demonstrated its ability to protect the crew as it came blazing back down to Earth at more than 32 times the speed of sound after traveling more than 40,000 miles past the moon and about 268,000 miles from Earth.
In addition to testing the rocket's systems, Artemis I also provided stunning images of the Orion Capsule, Moon and Earth, reminiscent of similar images from the Apollo Moon missions.
Attention now shifts to the Artemis II mission, currently scheduled for 2024.
Artemis II hardware update
All of the hardware required for the Artemis II mission has been fabricated. The core stage is nearly complete at NASA's Michoud Assembly Facility in New Orleans. The engine section with its four RS-25 engines will be mated to the core stage, before being moved to Kennedy Space Center (KSC) later this year. Final assembly of the engine section to the rest of the core stage will be done in the High Bay 2 of the Vehicle Assembly Building (VAB) down the line.
All of the segments of the solid rocket boosters are ready in Utah awaiting a launch date so they can travel to KSC. At that point, the parts will be put together in the VAB.
Both the Lockheed Martin-built Orion crew capsule for Artemis II and the European Space Agency-supplied service module are already at KSC. Some parts from Artemis I's Orion capsule will be transferred to the Artemis II capsule including the avionics boxes from the Orion EM-1 crew module. Avionics and electrical systems provide the 'nervous system' of launch vehicles and spacecraft, linking diverse systems into a functioning whole.
Boeing and United Launch Alliance, the contractor team for the Interim Cryogenic Propulsion Stage, shipped the ICPS from ULA's facilities in Decatur, Ala., to its Delta IV Operation Center at Cape Canaveral Space Force Station where it will undergo final processing. The Interim Cryogenic Propulsion Stage for Artemis II arrived in Florida on July 28, 2021 for the final phase of production. It was the first piece of the rocket for the Artemis II flight to arrive in Florida.
Artemis II will see four astronauts travel around the moon, with a launch expected within the next two years. Those astronauts will be named early this year, if NASA stays on track.
The Artemis II mission is likely to be a 10.5-day crewed flight test. The mission will entail a one-day, highly elliptical earth orbit to test the life support system before the translunar injection maneuver. This will place the Capsule and service module on a free-return trajectory – about 4.5 days out (to the moon) and about 4.5 days back.
feb 2023 initiatives 13 A HUNTSVILLE/MADISON COUNTY CHAMBER PUBLICATION
– Mike Ward, cce
PHOTOS COURTESY OF NASA
The bank that helps your business get there.
Emerging Business of the Year InSight Strategic Solutions
"Complete shock" is how InSight Strategic Solutions
Founder & CEO Veronica Cram felt after finding out she and her team won 2022 Emerging Business of the Year.
"When I first heard my name, I looked at everyone at our table, hoping they would confirm what I thought I had just heard," she continued, "My husband ultimately nudged me, and I snapped out of it and started walking towards the stage."
Participating in the Small Business Awards (SBA) was always a priority for Cram and her business. She said the SBAs gave her an opportunity to celebrate and support all the other small business owners in her community. Being part of the event was a wonderful opportunity to not only showcase her business, but also a great way to network and discuss ways to work with other business owners in the area.
"Small businesses form the backbone of our communities – they bring people together, help build the character of the community, and contribute to the economic success of our community as a whole," she said.
Economic success is a large part of what InSight Strategic Solutions aims to do for their clients. Finding increased profitability and maximizing efficiency is what has made her business flourish here in the Rocket City. Adding an award to her shelf is just one way to define that success, but Cram said ultimately, her path is motivated by the continued support of her clients.
"When my clients say I'm their most valued business partner, financial psychiatrist, numbers whisperer, and Excel ninja, that's when I know that I am doing exactly what I was meant to do," she said.
initiatives feb 2023 14 A HUNTSVILLE/MADISON COUNTY CHAMBER PUBLICATION
your potential awaits, move towards it with a bank you trust. Synovus Bank, Member FDIC. Learn more at synovus.com/GetThere
Wherever
– Kayla Brown
community profile
HUNTSVILLE/MADISON COUNTY CHAMBER
Aerospace & Defense
Huntsville/Madison County is home to the U.S. Army Redstone Arsenal and NASA's Marshall Space Flight Center which combine to drive a thriving aerospace and defense technology industry. Currently, 44,000 people work at Redstone Arsenal and NASA, managing some of the country's most important and sophisticated technology programs.
Research & Technology
Huntsville's Cummings Research Park (CRP) has earned a reputation as a global leader in technology development. The second-largest science and technology research park in the U.S., CRP is home to 320 companies and 26,500 people involved in technology research and development.
feb 2023 initiatives 15 A HUNTSVILLE/MADISON COUNTY CHAMBER PUBLICATION
of
City of
of
County
Area
% Growth
Avg. Household Income $105,994
Per Capita Income $43,656
15 Employers: Huntsville &
Army/Redstone Arsenal* 38,000 *
Flight Center*
Mazda
The
...................................
........................
*includes
For more information, visit: hsvchamber.org Sources: U.S. Census Bureau (www.census.gov), American Community Survey Estimates As
January 2023 Madison
City
Huntsville POPULATION
Huntsville Madison Metro
2010 Census 334,811 180,105 42,938 417,593 2021 Census 395,211 216,963 58,357 502,728
18.0% 20.5% 35.9% 20.4% HOUSEHOLDS & INCOME # of Households 164,493 96,551 20,111 205,178
$95,849 $115,658 $103,388
$42,232 $46,335 $41,897 Top
Madison County U.S.
Huntsville Hospital System 10,160 NASA's Marshall Space
6,000
Toyota Manufacturing (MTM) 3,500
Boeing Company
3,048 Huntsville City Schools 3,000 Dynetics, Inc. 2,946 SAIC 2,746 Madison County Schools 2,389 Northrop Grumman Corporation 2,266 City of Huntsville 2,206 University of Alabama in Huntsville
1,979 Polaris Industries 1,932 Toyota Alabama 1,800 Lockheed Martin Corporation 1,685 Source: Huntsville/Madison County Chamber
on-site contractors
COVER STORY
AND COLLABORATION
Four native leaders share perspectives on local growth
BY CLAIRE AIELLO
Four of our five most recent Chamber board chairs are Alabama natives, primarily from north Alabama. For this first issue of 2023, we invited them to share their perspectives on the changing face of the Rocket City. They gathered on a beautiful afternoon just after the start of the new year.
Lynn Troy is our current board chair, Greg Brown is our immediate past chair from 2022, Jeff Gronberg served in the role in 2021, and Kim Lewis handled the role in 2019.
feb 2023 initiatives 17 A HUNTSVILLE/MADISON COUNTY CHAMBER PUBLICATION
continued on page 18 INDIVIDUAL PORTRAITS
BY HEADSHOT HSV
Growing Up, Early Impressions of Huntsville
We started by asking about their memories of growing up in this area. Life on the farm was a common topic for most of the group, and definitely brought some laughter.
Troy is president of Troy7, which was recently acquired by Yulista. She grew up in neighboring Marshall County where her family had chickens, cows, and a horse, and enjoyed gardening. Both of her parents worked in Huntsville, and she was here often. "Coming in from Arab, Huntsville was the big city," she said. "It's where you shopped on the weekends, went to the movies, it was elusive in some ways."
Lewis was the youngest of 10 children and grew up on a farm in Triana (just to the west of Redstone and south of the Huntsville Airport). In fact, her sister, Mary Evelyn Caudle, is now the town's mayor. Lewis says in her youth, she often heard activity on Redstone Arsenal and knew people who worked on base, but didn't know what they did.
"I could hear the rocket engines and all the testing going on, but it was like a whole other world," said Lewis. "You had all this science stuff going on, but we were living off the land with cows and pigs – cotton fields were literally my backyard."
Lewis' father worked for TVA, installing some of the utility lines that now serve the area, and then worked for the town of Triana. Her mother was a seamstress.
Gronberg grew up in Toney and went to Sparkman High School in ninth grade, then moved to Huntsville and went to Butler High School for 10th through 12th grades.
Brown was born in Tuscaloosa but moved to Huntsville in the mid 1960s. His father graduated from the University of Alabama as a Certified Public Accountant and saw opportunity here. "He saw it as a good place to live because it was growing. Even then, people thought this was an economic engine of the state," said Brown.
The family lived in north Huntsville until Brown's eighth grade year, then moved south where he attended Grissom High School, graduating in 1980.
Moving Away
All have lived here for most of their lives, but Gronberg moved away for 14 years. He admitted he was ready for something new when he left in 1987 to attend the University of Alabama. "I didn't want to live in Huntsville – I didn't think it had anything for people who were young or unmarried," he said.
After earning his degree in aerospace engineering at the Capstone, he lived and worked in cities such as San Francisco, Atlanta, and Or-
lando. "I think I found every major traffic city for some odd reason. I think being able to compare and contrast all those different places I lived for those 14 years, I feel very happy and lucky to be back in Huntsville and be able to be back here in my hometown, be able to make an impact, and it's now a place that attracts established professionals as well as young professionals."
Gronberg joined deciBel Research in 2002, where he is now CEO. The company recently celebrated 20 years in business.
What does Huntsville do well?
"Collaboration," said Lewis. "With us being such a military town, with so many people moving in and out constantly, that mentality just stayed because you had to collaborate with anyone and everyone who was constantly coming in and out of town."
"They were clever in the BRACs (Base Realignment and Closings) early on, to get the different commands here that brought people from different cultures and regions," agreed Troy. "It's really made it unique for Alabama to get so many different dialects and people here, but Huntsville has kept its small-town vibe."
initiatives feb 2023 18 A HUNTSVILLE/MADISON COUNTY CHAMBER PUBLICATION continued on page 20
Cover Story continued –
Included during Kim Lewis' board chair term (clockwise from top left): Emceeing the annual Armed Forces Celebration Luncheon – shown Lynn Collyar and GEN Gus Perna; hosting multiple ribbon cuttings such as this one for Leidos; celebrating groundbreakings for new companies like Blue Origin.
Moments from Jeff Gronberg's board chair term (L-R): Honoring previous Board Chair Kevin Byrnes at the Annual Membership Meeting; joining groundbreaking celebrations for companies like CFD Research Corporation; hosting the Alabama Legislative Update – shown with one of the speakers, State Representative Anthony Daniels, House Minority Leader.
Up, Up and Away! Your Business is Ready to Take Off. We Will Help Take You There. No matter where you are or where you do business, Paper Airplane can take your business higher, farther, and faster. Custom Carton Packaging Full Service Commercial Printing Kitting Mailing & Fullfillment! BHM + HSV www.paper-airplane.net +1 (888) 276-1192
Brown emphasized planning is key to the region's success.
"We've had excellent leadership for the two decades I've been involved in the community," he said. "It's not just municipal leaders, but nonprofit leaders, civic leaders, all across the board. I think our current Mayor and his administration have done a wonderful job leadership-wise to include the region – there's no grandstanding."
All agreed that recent improvements to quality of life aspects such as music and entertainment, outdoor areas and green spaces have helped make the area more attractive for bringing and retaining talent.
"One thing Huntsville does well – they've really put an emphasis on the 'play' aspect of live, work, play," said Troy. "Between Monte Sano's improvements, the biking, climbing walls, Top Golf, John Hunt Park, volleyball, soccer fields, Merrimack – there's just so much emphasis on being outdoors and enjoying where you live – that's a big, important thing about keeping people here."
Brown noted in particular the 70-plus miles of hiking and biking trails as a big draw.
"The Land Trust of North Alabama is one of those groups I'm talking about when I say excellent leadership. Not everyone realizes we have all this access to nature. You can find a different trail to hike every weekend," Brown added.
Gronberg admits it sometimes takes additional effort to make the case to people who aren't familiar with our area, but bringing them here in person can pay off.
"I think what you see overall is we certainly have to overcome our last name (Alabama) quite often, but if you can get somebody here, whether that's from the Arsenal standpoint, or the defense industry, we literally recruit nationwide for talent," Gronberg explained. "If you can get someone here and they can experience and see what's going on here, then your chance of converting them goes up dramatically."
What we do well, and what we can improve upon
Lewis, who co-owns PROJECTXYZ with husband Larry Lewis, says we have no trouble bringing in new ideas and making things work.
"I think everyone in the community pitches in. For example, when we boosted our automotive presence – that was one thing the Chamber and the Mayor decided they wanted to do to diversify the community, and everyone got behind it," said Lewis.
Lewis said while opportunity has increased, everyone may not know about it, and pointed to that as an area where we could improve.
"I think certain parts of the community find out about a lot of things going on, and then some feel that they don't know as much,"
she explained. "It would be helpful to bring more people into the fold and get everyone engaged from all aspects."
"We're very good at strategic planning that leads into tactical execution that actually works through a cooperative engagement through the region," said Gronberg.
As far as areas for improvement, he had this to say.
"I still think we need to take advantage of some of the natural advantages that we actually have here. We have a riverfront that we barely tap into," Gronberg said. "I still think there are regions and pockets that need some economic development. If you go southeast in the county, or northwest in some parts of the county, they're still like they were in the 1960s. It would be good to make sure there's a distribution of economic development and activity around there."
Troy said we should never lose sight of how important public schools are to our ability to recruit the types of companies and people needed to ensure we have a vibrant economy. Huntsville City Schools' effort to get out from under its longtime desegregation order is critical, she said.
"It is imperative that all of our public schools are viewed as high caliber options for all students," said Troy. "Our support of public education, while holding the leadership of all of our local school systems accountable, will be a vital part of our long-term competitive advantage."
A Changing Workforce & Loyalty
All of our workplaces have been through changes in recent years, whether due to the COVID-19 pandemic, new family dynamics, childcare concerns, or many other reasons. Troy and Lewis are both working moms, now grandmothers, and they shared the viewpoint that allows them to bring to their roles as company leaders.
"It definitely gives us a better perspective for our employees," said Lewis. "It makes us understand when they're having issues with their family, when moms or dads need to be there for their kids. We experience it at home, too."
"I call it the softer side of leadership – you have to have that," said Troy. "You have to have certain unwavering things in a business, such as following the law and having integrity, but the softer side, when you can make a judgment call – I think being a mom, you're a little bit easier on people."
"I think it makes employees a little more loyal to you," Lewis added. "Employees have choices, but they also know I'm going to make sure they're taken care of. If you do your job and need to leave at 2 p.m. because your daughter has a play at school, we understand that kind of thing."
initiatives feb 2023 20 A HUNTSVILLE/MADISON COUNTY CHAMBER PUBLICATION Cover Story continued –
Greg Brown's 2022 board chair term included (L-R): Supporting economic development events like this ribbon cutting ceremony for Bocar US; hosting Cummings Research Park's 60th Anniversary Luncheon – shown here with Scott Hall of Teledyne Brown Engineering (event presenting sponsor); and celebrating the new location for Alabama School of Cyber Technology & Engineering in CRP – shown here with Gov. Kay Ivey, Alabama Sen. Arthur Orr, and Matt Massey and PeggyLee Wright with ASCTE.
"Not that you guys don't," she added with a laugh, "but it's one of those things – if it were my child, I'd go to the thing at school!"
Brown smiled and agreed. "You either adapt or you're going to have some real workforce problems," he said. At his company, Brown Precision, there's not a remote option, but he said their policies have advanced to help the company become more family friendly.
"If you let your employees guide what kind of evolution you're going to take, you say, 'okay, that makes a lot of sense – then how are we going to get the mission accomplished?' Let them explain to you how they want to do it," Brown explained. "They want to work four 10-hour days in a row and have a three-day weekend? Ok, go for it."
Best Memories, and Looking Ahead
We asked the group about their best memories during their year as chair, and then for Troy, about the year ahead.
Lewis' answer had the group chuckling. Her tenure was in 2019, when several foreign automakers made announcements. "It seems like every ribbon cutting had a Japanese name that I could not pronounce," she said. "That was my strongest memory! We'd sit down before every event to go over them."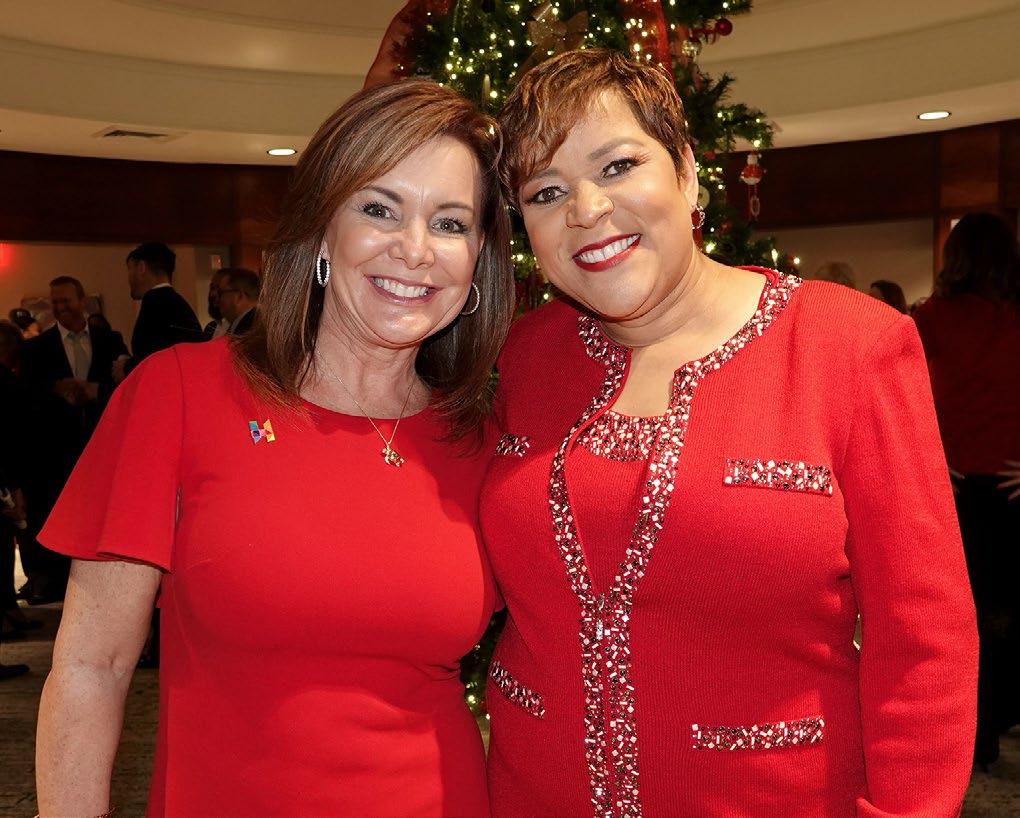 "The best memory was taking a trip to Japan and being part of the group to visit Mazda and Toyota," she added. "Plus, two air shows."
As for Gronberg: "COVID. And the 400 Zoom meetings."
He added, his favorite moments included honoring Joe Newberry with the Distinguished Service Award at the Annual Membership Meeting in 2022, and being able to thank Kevin Byrnes for his service at the previous meeting. Byrnes, a retired four-star Army general, presided as Board Chair in 2020.
"Probably my favorite, the groundbreaking at CFD Research Corporation – getting to talk to Ashok Singhal (CFD Founder) afterwards about how our businesses were alike, and him talking about the history of CFDRC, and him appreciating how deciBel and CFDRC were very similar," Gronberg added.
Brown said he really enjoyed the opportunity to learn about the work other companies are doing during his time as Chair.
"As someone that's not day-to-day in the defense contracting world, as most of our members are, including our board members, my favorite things were the ribbon cuttings for expanding industries," said Brown. The big ones were fun too, the new people who came in, but spending so much time out in Cummings Research Park with folks I'd seen and known, but not really known what they do... it blew me away learning what goes on in this city, this region."
"I also enjoyed the Farnborough Airshow/London trip. We had a blast," he added.
Troy will serve as chair this year. She said she is very honored by the opportunity and wants to enjoy and soak up every minute.
"For me, honestly, it's going to be very surreal. I want to embrace it," said Troy. "I think it's the growing of the relationships. All of the people sitting here, I consider my friends, and if it weren't for the Chamber, I probably wouldn't know them. I can pick up the phone and call and ask, how are you dealing with this? What are you doing for that? It's the continued building of relationships with new people coming to town, people celebrating anniversaries of businesses, big 20-year parties, and so much more. To me, it's just exciting to be part of watching Huntsville transform."
– Claire Aiello
feb 2023 initiatives 21 A HUNTSVILLE/MADISON COUNTY CHAMBER PUBLICATION
Professional Services Business of the Year
NXTSTEP Family Law
Giving back to the community is just one way NXTSTEP Family Law shows their gratitude for their success here in Huntsville. After taking home the Professional Services Business of the Year Award at our 2022 Small Business Awards, Attorney Kristina Sexton (pictured) said her team is more motivated than ever. Their goals now include growing the firm to serve other areas of north Alabama.
"We are excited about the growth of our firm and see us adding in other areas of law to help service a wider variety of needs for our community," she added.
That growth will help the NXTSTEP team continue to do what they love. The Small Business Awards were a wonderful way to recognize the hard work their people do for their clients. When Sexton found out her firm had won the Small Business Award, she was thrilled.
"We have worked very hard to provide quality representation to our clients and for the Chamber to recognize our efforts is really just a testament to our whole team and how hard we work every day for our clients."
As founding partners, she and Coby Boswell continue to keep writing their story. New goals are now on the horizon and Sexton says their team is ready to tackle it all. If you browse their website, nxtstepfamilylaw.com , you can find bios of each of their team members, as well as photos of their adorable "Law Dogs" who seem to really boost morale in the office.
– Kayla Brown
initiatives feb 2023 22 A HUNTSVILLE/MADISON COUNTY CHAMBER PUBLICATION
Fond Farewell
Tribute to longtime champion of CRP, local business community
It is with immense sadness that we share our longtime former Cummings Research Park (CRP) board chair, Charlie Grainger, died in December at the age of 85. Charlie was a staple of the Huntsville business community for decades, serving the Huntsville/Madison County Chamber and the Huntsville/Madison County Industrial Development Board. He was a strong voice in supporting the Huntsville defense industry and always touted Huntsville's highly technical abilities wherever he went.
We knew him and loved him as a stalwart champion of CRP. Charlie arrived in Huntsville in the 60s following a successful journalism career, then served as an Alabama State Representative, later chaired the CRP board for more than 20 years, and was a member of the Huntsville/ Madison County Industrial Development Board. CRP had no greater voice and advocate who pushed to ensure the integrity of Cummings Research Park.
Personally, Charlie was part of the Huntsville team that was involved in my hiring. We worked closely on many fronts to ensure CRP was best positioned for the future. His keen knowledge about the history of the Park and its role in Huntsville was immeasurable and was often shared as context to the decisions that were made to advance the Park and its companies. Charlie had a powerful voice in the CRP comprehensive plan and shepherded the CRP board through intentional decisions as
the Park ebbed and flowed in his 20 years at the helm of its board. We couldn't have asked for a better CRP and Huntsville champion. He deeply cared and fought for the Huntsville community in all that he did for his 50+ years in this community and will be greatly missed. Rest in peace, dear friend. Thank you for all you did.
– Erin Koshut
feb 2023 initiatives 23 A HUNTSVILLE/MADISON COUNTY CHAMBER PUBLICATION
L-R: Huntsville Mayor Tommy Battle and Charlie Grainger at the 50th Anniversary Proclamation Signing for Cummings Research Park in 2012.
Full Steam Ahead
WBC looks ahead to new programming in 2023
In this new year, we welcome new members to the Women's Business Council (WBC) of the Huntsville/Madison County Chamber. Members of the Council assist in attaining the mission and vision of the Chamber by providing a platform for networking, mentoring and leadership development for women in business.
This year's Council sees great value in these activities. Members of the Council are women who own and/or lead their company or organization, and know firsthand the value of networking, finding a good mentor, and the affirmation, confidence and inspiration that comes from hearing from other females in leadership roles in the community.
This year's chair of the WBC, Rachel Brown, is not only helping to put together programming for the WBC to achieve this, but has also taken steps in her industry (construction) to ensure that women in this field have access to these kinds of activities as well.
Although Rachel grew up and worked in her family's contracting, property development and construction companies, she didn't pursue this in college. In fact, her undergraduate degree is in Psychology. But when her father died unexpectedly in an accident, Rachel suddenly became the owner and operator of the business at the age of 26. If you ask her how she did it, she says, "I just did it," and do it she has. In 2012, her company won a Torch Award for Marketplace ethics and has been recognized numerous times in professional publications, including magazines such as Residential Building Products and Technology and Unique Homes. She has also been featured in the local publication Madison Living. More recently, Rachel and other women in the industry spearheaded the creation of the National Association of Home Builders, Professional Women in Building Chapter. She is now the chair.
As the 2023 WBC chair, Rachel has a passion for promoting and encouraging women in leadership. She demonstrated this as she guided members through the program planning process with the following affirmations:
■ I am sticking at it when things get tough
■ I am keeping my mind sharp by learning new things
■ I am helping someone else succeed
■ I am remaining focused despite the challenges that may arise
■ I am WBC proud in 2023
The result is a 2023 program calendar that offers opportunities for women to meet other women succeeding in their chosen fields, celebrate women in leadership, and establish relationships with other women in our business community. Here's a list of planned events:
■ February 21 – Portrait of Success with Ashley Ramirez, owner of Mason Dixon Bakery & Bistro
■ March – Women in Business Month
■ April 11 – Speed Mentoring
■ August – Empowering Women in Missile Defense (in connection with the 2023 SMD Symposium)
■ October 10 - Wine Down with Women Who Lead
Look for these to be listed on cm.hsvchamber.org/events soon and register for them! We look forward to engaging with you.
– Ashley Engles-Ross
initiatives feb 2023 24 A HUNTSVILLE/MADISON COUNTY CHAMBER PUBLICATION
2023 Women's
Council
Brown
Business
Where there's a need, there's a way.
The will to make a difference starts with a desire to see the need. At First Horizon, we're proud to support our community partners because they never stop looking for ways to serve the Rocket City. It's vision that lifts individuals and transforms our community – one need at a time.
feb 2023 initiatives 25 A HUNTSVILLE/MADISON COUNTY CHAMBER PUBLICATION
© 2 0 2 3 F i r s t H o r i z o n B a n k M e m b e r F D I C
firsthorizon.com
Melissa Thompson CEO/PRESIDENT COMMUNITY FOUNDATION OF GREATER HUNTSVILLE
Patrick Wynn PRESIDENT/CPO BOYS & GIRLS CLUB OF NORTH ALABAMA
Christopher Madkour EXECUTIVE DIRECTOR HUNTSVILLE MUSEUM OF ART
Dan Halcomb PRESIDENT/CEO HUNTSVILLE SYMPHONY ORCHESTRA ASSOCIATION
Heather Mason EXECUTIVE DIRECTOR HEALS, INC
initiatives feb 2023 26 A HUNTSVILLE/MADISON COUNTY CHAMBER PUBLICATION
Lynn Troy President, Troy7, Inc. BOARD CHAIR
Sameer Singhal President & CEO, CFD Research Corporation CHAIR-ELECT
Greg Brown CFO/Co-CEO, Brown Precision, Inc. IMMEDIATE PAST CHAIR
Ron Poteat Retired
PRESIDENT, CHAMBER FOUNDATION
Wayne Sisco Senior Executive VP/CFO, Redstone Federal Credit Union SECRETARY/ TREASURER
Inc.
Jeff
Gronberg CEO, deciBel Research,
LIAISON Redstone Regional Alliance
CEO/President/Executive
Ability Plus, Inc. VICE CHAIR Small Business
Dr. Karockas Watkins
Director,
Toyota
VICE CHAIR, Marketing & Communications
Jason Puckett
President,
Alabama
President, Huntsville
& Equipment,
CHAIR-APPOINTED
Brett Crain
Tractor
Inc.
Jami Peyton
CEO, Canvas, Inc. CHAIR-APPOINTED
CEO, Huntsville Hospital Health System VICE CHAIR, Economic Development & Workforce
Jeff Samz
VP, Army Program Integration,
VICE CHAIR Government & Public Affairs
Ronnie Chronister
Lockheed Martin Corporation
Executive Director, TARCOG VICE CHAIR Economic Inclusion & Diversity
Michelle Jordan
Beth Sippel Market President, Synovus VICE CHAIR HREGI
Blake Bentley
CEO, SportsMED Orthopaedic Surgery & Spine Center VICE CHAIR Investor Relations
John Watson CEO, Torch Technologies CHAIR-APPOINTED
Paul Finley Mayor, City of Madison EX-OFFICIO MEMBER
Tommy Battle Mayor, City of Huntsville EX-OFFICIO MEMBER
HUNTSVILLE/MADISON COUNTY CHAMBER 2023 EXECUTIVE COMMITTEE
Chip Cherry, CCE President & CEO, Huntsville/Madison County Chamber
BOARD OF DIRECTORS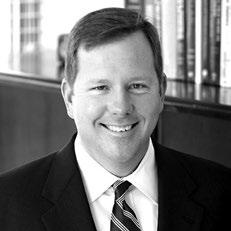 feb 2023 initiatives 27 A HUNTSVILLE/MADISON COUNTY CHAMBER PUBLICATION
Ted Baudendistel INTERFUZE Corporation
David Bier Anglin Reichmann Armstrong, P.C.
Penny Billings Cadence Bank
Mark Brazeal Mazda Toyota Manufacturing (MTM)
Thomas Busby SouthState Bank
Katie Comer Meta Platforms, Inc.
Michael Cox Raytheon Technologies
Dr. Patti Dare
Davidson
Melissa Davis MTA, Inc.
Tyler Evans Aerojet Rocketdyne
Kevin Fernandez L2 Mindset
Greg Fortier SAIC
Owen Franklin Blue Summit Supplies
Dr. Greg Gaddy Five Stones Research Corporation Greg Hall Corporate Office Properties Trust (COPT)
Scott Hall Teledyne Brown Engineering, Inc.
Ginger Harper First Horizon Josh Herren Yulista
Tharon Honeycutt MSB Analytics, Inc.
Laura Huckabee-Jennings Transcend, The Fearless Co. Lincoln Hudson Booz Allen Hamilton, Inc.
Tyce Hudson Freedom Real Estate and Capital, LLC Hank Isenberg IronMountain Solutions
Sean Kelly Regions Bank
Tim King Modern Technology Solutions, Inc. (MTSI)
Clint Kirkland Progress Bank
Rich Kretzschmar Integration Innovation, Inc. (i3)
James Lackey Parsons
Todd May KBR
Bob McCaleb Northrop Grumman Corporation
Chrystal Morgan The Boeing Company
Collin Orcutt Schoel Engineering Company, Inc.
Alana Parker Rocket City Drywall & Supply, Inc.
Zack Penney Bill Penney Toyota/ Mitsubishi Sharné Rice U.S. Army Alicia Ryan LSINC Corporation
Charlie Sealy Sealy Management Company, Inc. Sandra Stephens Keel Point, LLC
Dr. Mitch Stevison Mercury Systems, Inc.
Nilmini Thompson Systems Products and Solutions, Inc. Mark Vaporis Intrepid
HUNTSVILLE/MADISON COUNTY CHAMBER 2023
Mike Watkins Blue Cross Blue Shield of Alabama
Service Business of the Year
Century Automotive
When it comes to providing top service in the Tennessee Valley, the folks at Century Automotive strive to go above and beyond. President Tracy Jones and her team have made a special effort to get to know the businesses and nonprofit organizations in Madison County. They believe building those community relationships has been important to the growth and success of their business.
There's no question as to why Century Automotive was selected as the Service Business of the Year. Their top-tier customer service and variety of new and used inventory has created a sustainable business model throughout our community. The staff does a great job of providing customers with all the information needed to make the process of purchasing one of their vehicles easy. With online and in-person shopping options, Century Automotive continues to see customer satisfaction day in and day out.
Their efforts to engage in our community throughout the year haven't gone unnoticed, either. One event they provided in 2022, Cars and Coffee For a Cause, offered unlimited coffee and family activities at no cost. The event, which is in partnership with MidCity District, Happi Pappi and Travelin Tom's Coffee Truck, helped raise money for the Alabama Kidney Foundation. The team at Century Automotive advertises giving back as their duty. This event is just one way they like to show their gratitude.
You can learn more about the Century Automotive team on their website: www.centuryauto.com
initiatives feb 2023 28 A HUNTSVILLE/MADISON COUNTY CHAMBER PUBLICATION
– Kayla Brown
George & Tracy Jones
Recognizing Value
HudsonAlpha employee chooses Huntsville to work in a 'biotech ecosystem'
bbie Ruesy's career path is exactly what Alabama Governor Kay Ivey and the Alabama Innovation Corporation want to see happen on a big scale.
A
The 23-year-old Texas native left the Lone Star State to attend college at the University of Alabama and graduated with degrees in microbiology and business. Instead of heading up north or out west with her hot-ticket credentials, Ruesy stayed in Alabama to begin her career with the HudsonAlpha Institute for Biotechnology.
Ruesy is the economic development marketing coordinator for HudsonAlpha, a nonprofit institute dedicated to developing and applying scientific advances to health, agriculture, education and commercialization. The HudsonAlpha campus co-locates nonprofit scientific researchers with entrepreneurs and educators on 152 acres within Cummings Research Park.
She is what biotech companies everywhere want to lure into their employment ranks – a 20-something, bright, well-spoken female college graduate with science expertise and business know-how. Ruesy completed her bachelor's degree and MBA through the University of Alabama's STEM and CREATE Path program.
The road that led her to Alabama after high school involved a support network, hard work and practical decision making.
"I originally never planned on coming to Alabama," says the native of Flower Mound, Texas, just outside of Dallas. "I'm here because of school." UA offered a full scholarship to students whose GPA and ACT reached a certain threshold.
"That was music to my ears," she recalls – and her parents' ears as well.
"I fell in love with the university, after taking a tour," she recalls. She could study microbiology as planned and work toward an MBA as a bonus. She loves biology but didn't see herself as a doctor, so the business degree would make her more marketable, she figured.
From there, "things started falling into place."
The UA recruiter talked about initiatives to attract people from out of state, she says, "and emphasized that they're investing in the students.
"Almost everybody I know from out of state was on some type of scholarship," she says. That made the school financially accessible and brought welcome perspectives and diversity from people across the country."
Only about 20 percent of out-of-state college students stay in Alabama to work, according to a study by the Alabama Commission on Higher Education. Alabama companies need college graduates to remain competitive. ACHE has launched an initiative called "All in Alabama" to keep graduates in the state and bring back those who left to pursue careers elsewhere.
In July 2022, Gov. Ivey announced that the Alabama Works! Success Plan launched in 2018 is well on its way to reaching its goal of adding half a million "credentialed individuals" to the state workforce by 2025.
Abbie Ruesy could be the poster person for that initiative.
She did lab work and internships during college and was accepted into HudsonAlpha's "BioTrain" internship program the year before
beginning her MBA program. When a full-time position in economic development opened there after graduation, she got the job and decided to stay in the state.
The intellectual environment, mentor support, good work environment and Huntsville's friendly vibe all factored into the decision.
Quality of life is important too, she notes. Parks, coffee shops, trivia nights, casual places to hang out and the new Orion Amphitheater are "investments that make a community nicer.
"I saw the value of being here, and not just pursuing a career for the sake of pursuing a career," she says. "I kind of fell in love with Huntsville and with HudsonAlpha's biotech ecosystem." Friends, professors and co-workers – "people putting time into me" – were supportive during college and her early jobs.
"There's value in the people here, even if first impressions of Alabama might not give you that idea," Ruesy says. "Upon reflection, I'm still here because of those individual people."
Ruesy ties huge pieces of her story to her mentors and advocates. She attributes much of her success to her family, high school and college science educators, friends made at UA and through her sorority, Alpha Omega Epsilon, an advisor's invitation to do research, and to business professors that dared her to be "thoughtfully audacious."
At HudsonAlpha, Ruesy works directly for Carter Wells, vice president for economic development and regularly has conversations with leaders at the highest level.
"I have ideas that matter," she says. "It's incredible to have a voice and people who say, 'We will listen.'"
Ruesy may not stay in Alabama forever, but in the meantime "I want to have made an impact.
"I do marketing. If more people know about HudsonAlpha in five years because of my hard work and my efforts, I think that will be a job well done."
– Contributed by HudsonAlpha Institute for Biotechnology,
by Deborah Storey
feb 2023 initiatives 29 A HUNTSVILLE/MADISON COUNTY CHAMBER PUBLICATION
written
chamber staff
HUNTSVILLE/MADISON COUNTY CHAMBER
Executive Staff
Chip Cherry, CCE, president & CEO
Meghan Chambliss, business administration specialist
Economic Development & Workforce
Lucia Cape, CCE, senior vice president
Erin Koshut, executive director, Cummings Research Park
Lyndsay Ferguson, vice president, workforce
Ken Smith, senior director, research & information services
Ross Ivey, senior director, industry relations
Annie Davis, director of talent initiatives
Finance & Administration
Mary McNairy, IOM, vice president
Joe Watson, facilities supervisor
Kim Weeks, accounting specialist – receivables
Diana Baccus, director of event management
Jennifer Prewitt, event coordinator
Stefanie Davis, resource desk coordinator
Government & Public Affairs
Mike Ward, CCE, senior vice president
Huntsville Regional Economic Growth Initiative (HREGI)
Kristy Drake, IOM, vice president, investor relations
Investor Relations
Kristy Drake, IOM, vice president, investor relations
Lakeysha Brown, director of member engagement
Richard Bigoney, membership account executive
Tara Van Winkle membership account executive
Crystal Baker, retention specialist
Marketing & Communications
Claire Aiello, IOM, vice president
Hiroko Sedensky, web designer
Kristi Sherrard, graphic designer
Kayla Brown, communications & social media specialist
Small Business | Economic Inclusion & Diversity
Ashley Engles-Ross, vice president, small business
ASSOCIATED ORGANIZATIONS
initiatives feb 2023 30 A HUNTSVILLE/MADISON COUNTY CHAMBER PUBLICATION
SAVE THE DATE: TUESDAY-WEDNESDAY, APRIL 11-12 PRESENTING SPONSOR:
uah.edu/sbdc theschoolsfoundation.org