to the
Costa Rica Experience the Diversity
november 2022 howlermag.com
Costa Rica's Loudest voice
World Since 1996
CLICK
Playas del Coco Playa Hermosa www.playasdelcocoproperty.com www.tresamigos-cr.com 2670 2175 2672 4100 Playa Panama prestigecostaricaproperties.com 2670-2175 L T
Emanuelli
Back
Lisa Farrell Trading Paradises Joseph
Never Looked
Herb DeMars Snowbirds in Paradise Will Mathews Not a Cliche' Michael Mills The Adventures Continue Theo Veenstra It's a Lifestyle Alain Mouquet A French Canadian Welcome Explore our listings:e
ARTESANO architect & developer www.artesanocr.net jose@artesanocr.net Uvita office (506) 8840 5711 Next to BM supermarket TAMARINDO . DOMINICAL . ESCAZU performance construction & high-end guarantee since 2009
We Only Have One Planet to Protect
by John Quam
What are you seeing the environment and ecology of our world becoming in the next 30 years? Are conferences doing anything for the present situations we are facing?
Over the years, Howler editorials and articles have brought to light issues that affect our lives. Conservation, sustainability, and regeneration are all topics of great importance. I am very passionate about animals and the environment. We only have one planet to protect.
We are pleased to announce that Captain Paul Watson will be contributing to the Howler on a monthly basis, as well as notifications and press releases on our website. In my conversations with Captain Watson, I could tell that he is never going to give up and let someone silence or diminish his voice. Remember the term, "It takes a village." It first takes a leader who has the courage of conviction to stand and focus the direction of that village.
Past Howler issues have featured several articles by Captain Watson about his Sea Shepherd ocean conservation initiatives. These highlighted the importance of keeping our oceans clean and protecting the animals residing within the deep blue. One of our most widely read magazine issues, published in August 2017, featured the cover story entitled Greed behind Green. It revealed some disturbing truths regarding the illicit
harvesting of shark fins in the waters of Costa Rica. This sickening harvest of fins was for use as an ingredient for soup in Asia. It is just horrible how we have treated our environment for the sake of a few bites and the almighty dollar.
In the words of Captain Watson, "We go where others fear to go, no matter how hostile or remote the seas, no matter how formidable the opposition … because if we don't, life in the sea dies and when the ocean dies, we all die!"
Known for his passionate approach to anti-poaching and anti-whaling, Captain Watson has become a force of change in the world.
With recent changes in direction and commitments to the ocean by the Sea Shepherd Conservation Society (USA), Captain Watson has resigned from this organization. However, he will continue the important work that he has dedicated his life to.
Watson stated, "It is with great relief … I have ceased my employment and cut all ties with the Sea Shepherd Conservation Society (USA)."
EDITORIAL
UP FRONT
Over the past 10 years, the Sea Shepherd's senior management worked to move Watson to the sidelines and curtail the direct action he has found effective and committed to. After attempts by the Japanese whaling industry to bring an injunction against Sea Shepherd, a U.S. appeals court declared it to be "undoubtedly a pirate" organization. This ruling divided the organization.
As our world clock ticks away, we see everyday incidents are being highlighted that are bigger, more violent, and disastrous. World conferences to make changes set the timelines so far out that between now and then, they just become something that doesn't matter anymore.
Hitting entities where it hurts and disrupting the flow is more often than not the wake-up call. The time for "Please Stop Doing That" was gone long ago. Capturing the world's attention in today's age of social media, and only having three seconds to do so, leaves shock value as the most effective communication mode. You have to get people's attention, engage them and then convert them to the cause. Writing a scientific report — while important — does not engage the up and coming generations. We need these young people to take an interest and lead the future of saving our planet. So the question remains, how do we attract them and get them?
Direct action and intervention are an effective approach in shining a light on issues that would otherwise be swept away and never seen. The marginalization of Captain Watson by the Sea Shepherd Conservation Society is only temporary. You cannot silence leaders and their movements to make a change by quashing their message and actions.
I believe that Captain Watson's new venture and his course of action will grab the attention and keep shaking up the complacency of those who say the ocean is a big blue place that regenerates. We have proof that in many cases, it dies and never comes back. Do we want generations to come to look back and say, why didn't you do something to save us?
Please see the Captain Paul Watson Foundation website and podcasts to learn more and get involved. We need everyone to take direct action. A boardroom seat is too comfortable; you cannot affect change sitting down. Stand up for your beliefs.
As Captain Paul Watson said, "Once fear is removed, all things are possible. Fear is a shackle and courage is a key to freedom."
John B. Quam
Howler's
November issue delivers on diversity when it comes to subject matter and manner of presentation. First comes a reminder not to miss any World Cup TV coverage from Qatar, where Team Costa Rica guarantees a higher level of excitement than we've seen in years.
Then we're delighted to feature our third edition of Through the Lens, back by popular demand after the concept was introduced in our October 2021 issue and followed up in May 2022. We invite you once again to enjoy viewing dozens of Costa Rican places and faces from the unique perspective of some very talented photographers. Prepare to be inspired and amazed by what these visual artists have captured!
Our Travel & Adventure section takes you to Costa Rica's Caribbean coast, where some can't-miss natural and cultural attractions are highlighted for the benefit of anyone planning a visit. We also bring you a first-hand account, along with spectacular photos, of the recent albino humpback whale calf sighting off the coast of Nosara.
FEATURED CONTRIBUTOR
"Riding the Winds of Climate Chaos for Power and Profit" is the title of a provocative feature in this month's CR BIZ section by Captain Paul Watson. The globally renowned ocean conservationist is no stranger to many Howler readers, who have followed with interest the articles we've published over the past five years about causes he has championed.
He continues relentlessly advancing multifaceted initiatives to protect ocean ecosystems through the new Captain Paul Watson Foundation
WRITERS
John Brockmeier. Writer and activist inspired by diverse interests and international life experiences.
Andrea Chacón. Paralegal at GM Attorneys. Joanna Blanco. Integrative nutritional health coach who helps clients embrace wellness in five interconnected areas of life: relationships, livelihood, physical activity, spiritual awareness and diet.
Ivan Granados. Managing Partner at GM Attorneys, specializing in real estate and corporate law. igranados@gmattorneyscr.com
Karl Kahler. Author of "Frommer's Costa Rica 2017," former travel editor of the Tico Times and former national editor of California's San Jose Mercury News.
Laura Méndez. Founder of Pura Vida Vibrations. Offering sound journeys, breathwork experiences, cacao ceremonies & other activities. hello@ puravidavibrations.com
Cover background photo by: Cotto Zenteno
HOWLER HOWLER Troop UP FRONT
Rick
practiced law in Victoria, BC
to Costa Rica in 1998. He has practiced law here for 17 years,
law.
continued
education in civil law and notary and
Gold Coast area for expats
Costa Rica.
Dr. Herbert Weinman,MD,
PHOTOGRAPHERS
or
or
Felipe Chávez Jiménez. Pilot and aerial photographer in Costa Rica, specializing in wildlife. Felipe captured the albino whale
found in our Travel & Adventure section. Follow him on Instagram: @felipe_
We are grateful to all of the talented visual artists who contributed to this special "Through the Lens" edition of Howler. These photographers featured in the Up Front section, where you can access biographical and contact information, and view more of their work.
Be sure also to visit their social media pages, where you can follow and share. When you do that, it's a win-win for them, for Howler and for Costa Rica.
Read all current and past articles online howlermag.com #S earch F ind Howl NOVEMBER 2022 Vol. 31 No. 11 The opinions, beliefs and viewpoints expressed by the various authors in this publication do not necessarily reflect the opinions, beliefs and viewpoints of Howler organization or its advertisers. All rights reserved. No part of this publication may be reproduced, distributed, or transmitted in any form or by any means, including photocopying, recording, or other electronic or mechanical methods, without the prior written permission of the publisher, except in the case of brief quotations embodied in critical reviews and certain other noncommercial uses permitted by copyright law. For permission requests write to: info@howlermag.com. The Howler Magazine does not assume responsibility for the content of its advertisements. Images not credited are acquired from stock photography services. PUBLISHER / EDITOR-in-CHIEF John B. Quam executive director - Terry Carlile account executive Mary Fernández Editorial Staff Debbie Bride - Editorial Coordinator Laurie Quam - Copy Editor HOWLER (™) 2017 Cont act John Quam - Managing Partner headmonkey@howlermag.com Editor: editor@howlermag.com Advertising: terry@howlermag.com Design: design@howlermag.com CR Office: (506) 4701-5942 Howler Magazine Costa Rica @howlercostarica @thehowlermag @howlermagazine The Howler Gold Coast CR S.A. Ced. Juridica: 3-101-725213 Copyright © 2022 The Howler Gold Coast CR S.A Copyright © 2022 Howler Media Holding, Inc. Panama The Howler Gold Coast CR S.A. Ced. Juridica: 3-101-725213 HOWLER (TM)2021
Philps. Canadian who
before moving
having
his
registry
Offers legal due diligence seminars and consultations in the
moving,
considering moving to
Contact rick@costaricacanadalaw.com
visit www.costaricacanadalaw.com
MBA. thedoctorisinsharkfm@gmail. com
photographs
chavez_wildlife
COVER STORY World Cup Soccer: 5 Players to Watch for Team Costa Rica, TV Schedule, more Costa Rica Through the Lens Nine Photographers Share Their Creations UP FRONT: • We Only Have One Planet to Protect TRAVEL & ADVENTURE • Come to Costa Rica's Caribbean Coast • Captivating Cahuita • Rare Albino Whale in Costa Rica Draws Waves of Global Attention SURFING CR • Tide Chart, Sun and Moon Schedule, Surf Articles REAL ESTATE • Buy or Build? • In Love's Mountain Home In Heredia • Seller Exposure with Coldwell Banker • Sun Real Estate Offers a Variety of Opportunities • Coldwell Banker featured properties • Meet the Team at Tres Amigos PURA VIDA • Cookware Awareness: The Trouble With Teflon • Spanish: More Useful Nouns • Medical Considerations for Air Travel • Costa Rica Coffee Ranks High In International Competition Click on the section to go directly to those pages.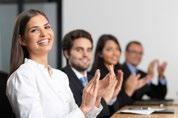 THANK YOU ADVERTISING PARTNERS CR BUSINESS • Riding the Winds of Climate Chaos for Power and Profit • What is the Difference in the Due Diligence Required when Buying a Building Lot? • Building Permits in "Pura Vida" Land • The Life-Empowering Articles of Joanna Blanco • Marchamo The perfect Christmas Gift is a click away
World CupQatar 2022 This exciting international event will be played from November 20 to December 18 where 32 teams will compete in the 22nd edition of the games. Click soccer ball for: • FIFA: Five Players to Watch for Costa Rica • More informative links • TV schedule UP FRONT ENTERNTAINMENT SOCCER
COSTA RICA Through the Lens
We're excited to bring you the 3rd edition of this Howler's showcase of Costa Rica photography, Through the Lens.
Nine artists share their unique creative perspectives of Costa Rican people, wildlife, nature and surfing.
Make sure to click on each page layout to go to the main article page. There you'll find the photographer's social media links.
Make sure to follow them and comment on their photographs appearing in this special Howler issue.
Interested in purchasing a photograph? Contact the photographer for more details.
Did you miss Howler's first two editions of Through the Lens? Links are provided on the web article page.
We apprecriate the magnificent beauty each of these talented visual artists captures" instead of "each capture of Costa Rica.
UP FRONT COVER STORY
I am a former lawyer turned wildlife photographer living my dream life in Costa Rica. I enjoy seeking out wildlife and sharing my find through pictures to the world.
Lori Anne Haskell
1. Two little girls playing, Bribri Indigenous tribe site 2. Early morning Tarcoles River 3. Rosette spoonbill on the Tarcoles River 4. Juvenile spectacled owl CLICK HERE FOR WEB PAGES WITH MORE INFO
Lori Anne Haskell
Maya Boustany
I am a digital and film photographer in Chicago, Illinois. My passion is taking photos of people, landscapes, and experimental images in my hometown and all around the world, including Costa Rica. I hope to continue my work in digital and film over the next few years in new and familiar places. I want to tell stories through my images. I want to tell stories where people come to their own conclusions, where the image makes them feel unique emotions that are true to them.
1. Curious girl 2. Boy on horse CLICK HERE FOR WEB PAGES WITH MORE INFO
Jean-Pierre (JP) Boustany
The first time I went to Costa Rica was with my roommate from Ohio State; I fell in love. That was in the late 1970s and he was an agriculture major from Liberia. I spent a month on Christmas break and never looked back. Why do I love CR so much? First and foremost it's the people. My love for the Costa Rican people is second to none. As a photo and cinema major, I have taken thousands of wonderful photographic memories to share with friends and family. It is my soon-to-be-adoptive country that I love dearly. Pura Vida!
1. Little girl with her dog 2. Flying garoba 3. Typical tin home, slum cities by Liberia
Jean-Pierre
Boustany
(JP)
CLICK HERE FOR WEB PAGES WITH MORE INFO 4: Natural celaje, Playa Flamingo point
point
Josh Eaton
I am an amateur film photographer from Georgia, U.S. I enjoy working with old film cameras, not only for the unique feel of the final image, but also because it forces you to really pay attention to taking every single picture. My father lives in Costa Rica so I have had the good fortune to travel to Costa Rica frequently. I love the country more and more each time I visit and hope to move there myself one day.
1. Teatro Nacional de Costa Rica 2. Macaw looking for lunch in Playa Matapalo CLICK HERE FOR WEB PAGES WITH MORE INFO
Josh Eaton 3. That's bananas, Batman! 4. Literall through the lens, Lake Arenal
Luis Felipe Murillo
I'm a 27-year-old amateur photographer, aviation geek, and lover of coffee and nature, who works as an air traffic controller at Guanacaste Airport. In my free time I love to travel to places surrounded by nature and capture all their beauty. I also enjoy simply going to the airport to do some "plane spotting".
1. Perks of going camping at the beach in Guanacaste? Waking up to a beautiful sunrise, creating the perfect light to capture all the morning birds that get the advantage of the calm bay waters, to feed themselves.
2. One of my favorite spots near Liberia city: Poza Los Coyotes is a beautiful blue river, perfect for enjoying a summer day with the family surrounded by nature.
CLICK HERE FOR WEB PAGES WITH MORE INFO
Luis Felipe Murillo
3. A breathtaking coastal landscape, seen from a comfy airplane seat while landing at Guanacaste Airport
comfy
Brandon Tuchalski
I am a photographer/videographer that loves to travel and explore the beautiful landscapes and manmade creations around the world. I aim to capture the beauty and essence of the places I visit with my cameras and drones. I mainly utilize Instagram to display my work and am always striving to improve. Thanks for reading and enjoy!
1. Lone little island off the beach in Manuel Antonio National Park
2. Sloth hanging out in Quepos, which we met on the way back from Manuel Antonio National Park
Brandon Tuchalski
3. The beautiful Nauyaca Falls, taken as a long exposure below the two-tiered falls. CLICK HERE FOR WEB PAGES WITH MORE INFO
Howler Magazine through the lens features16 photographers and over 50 photographs about Costa Rica. Many people ask if we have printed editions and that they miss having one to hold and read.
Here is your opportunity to have a printed version with all glossy pages. Great for gifts, vacation reminders, and a tabletop magazine that you, your family, and friends will enjoy reviewing for years to come.
Pages: 82 Order your Christmas Gifts TODAY! Click cover to go to Amazon
I am a Costa Rican, whose dream since childhood has been to live on the beach. Photography has always been one of my many passions, but it was only when I started traveling that it became a full-time pursuit. Outdoor images are what strike me the most — animals and nature. Photography is also compatible with my love of the beach and surfing.
1. Turtle 2. Beach girl
CLICK HERE FOR WEB PAGES WITH MORE INFO James Foxx
James Foxx 3. Landscape
OCT 1 5:32 am OCT 31 5:34 am OCT 1 5:33 pm OCT 31 5:19 pm SUNRISE SUNSET NOV 1 5:34 am NOV 30 5:44 am NOV 1 5:19 pm NOV 30 5:19 pm MOON PHASES SUNRISE SUNSET 1st Quarter NOV 30 Full Moon NOV 8 New Moon NOV 23 NOV 16 3rd Quarter COSTA RICA SURFIN G CLICK FOR YOUR NEXT ADVENTURE SPONSORED BY: Read Surfing click Photo by Surf Photographer
NOVEMBER TIDE CH ART
Day High Low High Low High
Tue 01 01:23 1.25 ft 07:45 8.22 ft 14:00 0.93 ft 20:30 7.87 ft
Wed 02 02:34 1.59 ft 08:56 7.79 ft 15:10 1.24 ft 21:42 7.86 ft
Thu 03 03:51 1.66 ft 10:11 7.65 ft 16:22 1.30 ft 22:52 8.11 ft
Fri 04 05:07 1.41 ft 11:22 7.78 ft 17:29 1.14 ft 23:54 8.52 ft
Sat 05 06:11 0.99 ft 12:23 8.07 ft 18:27 0.88 ft
Sun 06 00:48 8.95 ft 07:05 0.53 ft 13:16 8.38 ft 19:18 0.62 ft
Mon 07 01:36 9.30 ft 07:53 0.17 ft 14:03 8.62 ft 20:03 0.45 ft
Tue 08 02:20 9.52 ft 08:35 −0.07 ft 14:47 8.75 ft 20:44 0.41 ft
Wed 09 03:00 9.57 ft 09:15 −0.15 ft 15:28 8.76 ft 21:23 0.49 ft
Thu 10 03:39 9.47 ft 09:53 −0.09 ft 16:08 8.64 ft 22:02 0.70 ft
Fri 11 04:17 9.22 ft 10:31 0.10 ft 16:48 8.41 ft 22:41 1.01 ft
Sat 12 04:56 8.85 ft 11:10 0.41 ft 17:29 8.10 ft 23:21 1.39 ft
Sun 13 05:36 8.39 ft 11:49 0.79 ft 18:12 7.75 ft
Mon 14 00:03 1.81 ft 06:19 7.90 ft 12:32 1.21 ft 18:58 7.41 ft
Tue 15 00:50 2.20 ft 07:06 7.42 ft 13:19 1.62 ft 19:50 7.15 ft
Wed 16 01:44 2.50 ft 08:01 7.02 ft 14:12 1.95 ft 20:47 7.03 ft
Thu 17 02:45 2.62 ft 09:03 6.78 ft 15:09 2.14 ft 21:45 7.10 ft
Fri 18 03:50 2.52 ft 10:06 6.76 ft 16:07 2.14 ft 22:41 7.37 ft
Sat 19 04:50 2.19 ft 11:06 6.95 ft 17:02 1.95 ft 23:31 7.80 ft
Sun 20 05:44 1.69 ft 11:58 7.29 ft 17:52 1.63 ft
Mon 21 00:17 8.32 ft 06:32 1.10 ft 12:46 7.72 ft 18:39 1.23 ft
Tue 22 01:01 8.88 ft 07:17 0.51 ft 13:31 8.18 ft 19:24 0.80 ft
Wed 23 01:44 9.39 ft 08:00 −0.03 ft 14:15 8.60 ft 20:08 0.42 ft
Thu 24 02:28 9.80 ft 08:44 −0.45 ft 14:59 8.95 ft 20:53 0.14 ft
Fri 25 03:12 10.04 ft 09:28 −0.70 ft 15:44 9.16 ft 21:40 0.01 ft
Sat 26 03:58 10.07 ft 10:14 −0.75 ft 16:31 9.24 ft 22:29 0.06 ft
Sun 27 04:47 9.88 ft 11:02 −0.60 ft 17:21 9.16 ft 23:21 0.27 ft
Mon 28 05:38 9.50 ft 11:53 −0.28 ft 18:15 8.98 ft
Tue 29 00:17 0.60 ft 06:34 9.00 ft 12:47 0.15 ft 19:13 8.74 ft
Wed
Mon
01:18 0.97 ft 07:35 8.46 ft 13:46 0.60 ft 20:16 8.53 ft
00:23 0.79 ft 06:43 8.79 ft 12:59 0.46 ft 19:23 8.12 ft
G
30
31
Read all Howler Surfing Articles, click here Photographer Santa Teresa What is the highest peak in Costa Rica? What is the name of the only Costa Rican born astronaut? What is Costa Rica's Mens Soccer goalie's name? How many years has Howler been published?
Mor: Surf Photographer Santa Teresa
I was born in Israel in 1986 and I have lived in Costa Rica since 2008. I am a videographer and filmmaker for surf and real estate. I love the ocean and the jungle, the wildlife and the city. I enjoy surfing, motocross, bareback horse riding, drone flying and whatever makes my heart beat. Living the pura vida life in Costa Rica is the best present for life.
Mor: Surf Photographer Santa Teresa
CLICK HERE FOR WEB PAGES WITH MORE INFO
Cotto Zenteno Scenes from Puerto Viejo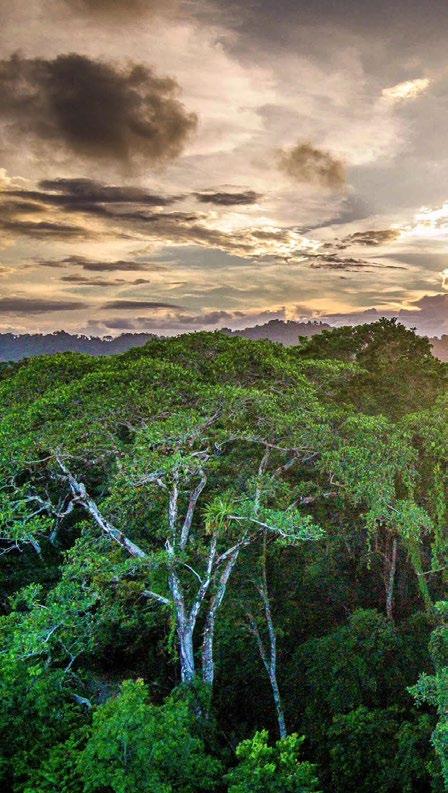 Cotto Zenteno CLICK HERE FOR WEB PAGES WITH MORE INFO Click for map of Limon region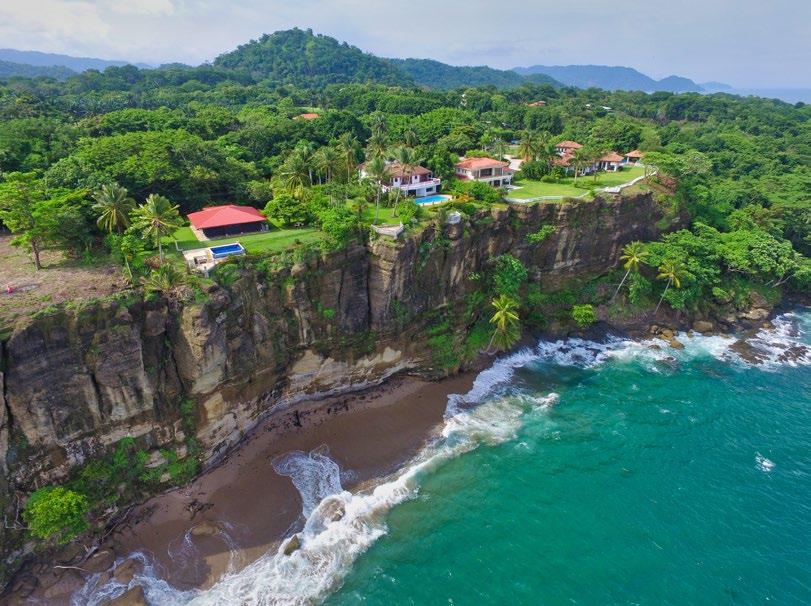 UP FRONT Be Seen. When it comes to property exposure, noone does it better than us. With over 8 million annual page views on our local Costa Rica network websites and 20+ Million on our Coldwell Banker Global affiliate sites, you can rest assured that your property will receive the exposure it deserves. Are you thinking about selling your home in Costa Rica? Contact us for a free home value estimate Scan this code to schedule a free property consultation, or visit us at: ColdwellBankerCostaRica.com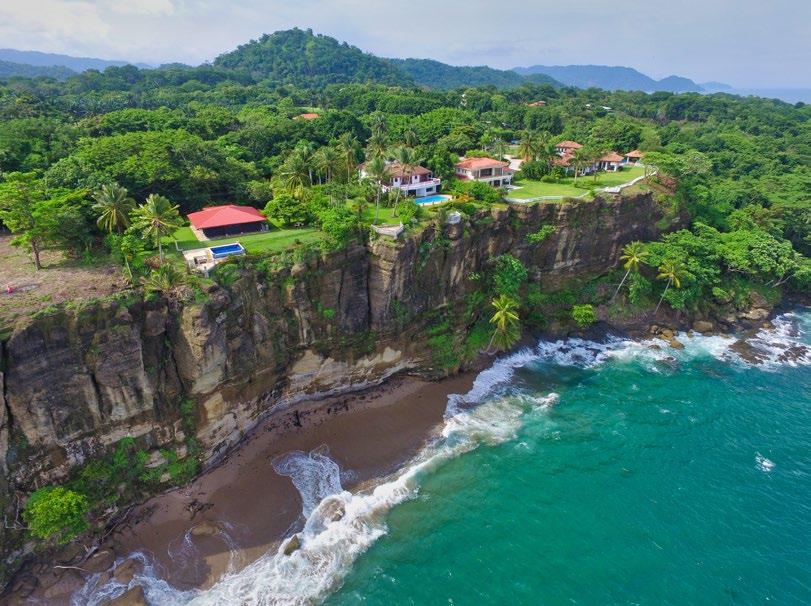 Click the QR code
Gold Coast of Costa Rica
Horizon Pacific is located in Playa
exists to help
a tropical
on the gorgeous
help you reconnect to your
provide the
out
so we can
measures
The
Tamarindo and
you find
retreat
Gold Coast of Costa Rica - the most beautiful backdrop to renew your spirit and
favorite people and to the world. With lush tropical flowers, fresh delicious food and exciting experiences, Horizon Pacific will
best accommodations and assistance finding exciting adventures. Please reach
to our team,
help your travel dreams become a reality. And not to worry, we will continue all our Covid-19 safety
and flexible options. Vacation Rentals • Property Management • HOA Management 888-795-7373 (US & Canada) • (011) 506-2653-0390 • HorizonPacificVacations.com
Use code HOWLER2021 for DISCOUNT!
BUY OR BUILD: Should I Buy an Existing House or Build My Dream Home in Costa Rica?
The short answer to the age-old question of whether to buy a lot and build or buy an existing home is quite simple – If you can find an existing home that fits your needs and works with your budget than BUY IT! After all, the reason you are coming down to Costa Rica is to slide into the hassle-free lifestyle and enjoy your time in Pura Vida land.
Granted, if we were having this discussion 15-20 years ago there were very few built homes to choose from and single family lots were abundant so you would have most likely purchased a lot and built your dream pad in paradise.
Today the times have definitely changed. There are less lots available and there are more built homes to choose from. Although it may seem like inventory of available homes is at an all time low, there are always homes coming on the market and we have seen a large increase in builders investing their time and capital to build new homes that you can buy turnkey.
The obvious path of least resistance is if you find an existing home that fits your needs. Even if you need to do some updating or remodeling to bring it up to your standards it is still worth it versus going through the process of buying a lot, designing a house and having it built - all from thousands of miles away.
REAL ESTATE REAL ESTATE 101
An easy way to purchase a new home in Costa Rica is to buy a home that a developer is building specifically to sell it. Normally a singlefamily developer will partner with a local real estate professional to build a house that is both appropriate for the lot it is built on but also so it appeals to the average buyer looking for a second home in Costa Rica. You will probably be paying a little more than what you would pay for a house if you bought the lot and built it yourself but you are saving all the time and effort it takes to find an appropriate lot, go through the design process, find a builder and then finally have it built on time and on budget. Sometimes it is worth it to let the developer take the risk and do all the work for you and you step into a beautiful and brand-new home with a full builder's warranty.
You can also buy a house prior to the builder finishing it. This will give you the chance to customize the house to your needs and choose colors and finishes and the very least.
CLICK HERE FOR MORE
So let's recap:
• If you find an existing home or newly constructed home that fits your needs, Buy it.
• Don't be afraid of remodeling or refreshing an older home.
• Buying an existing home or new build allows you to earn rental income immediately.
• Buying a new home from a developer during construction allows you to choose finishes and customize to a certain extent.
• If you want to build a custom home then involve your builder during the lot selection process. Choose a seasoned realtor to guide you through the process.
(506) 2672-4100 Office
youtube
The Caribbean area is the most culturally diverse in the country.
TRAVEL & ADVENTURE COOL PLACES
Cahuita, Costa Rica
Come to Costa Rica's Caribbean Coast
by John Brockmeier
Looking to get away from almost all of it? The southern Caribbean region of Costa Rica just might be what you are seeking. This area is known for its beautiful beaches, friendly people and amazing Caribbean food.
One of Costa Rica's seven provinces, Limón covers the entire Caribbean region, extending from the Nicaragua border to the Panama border. It is located in the country's Caribbean lowlands. To the west is the mountain range Cordillera de Talamanca.
The Caribbean area is the most culturally diverse in the country. The majority of the people are Afro-Caribbean and indigenous populations. The traditional cultural food of this region is flavorful and uses wonderful spices and coconut. If you have ever been in Jamaica, the food has similarities.
A couple of the best dishes in Costa Rica's Caribbean are:
• Rondón: This coconut milk soup is the most well-known dish on the Caribbean Coast. Fresh fish, crab, yucca, plantain, yam, vegetables, and Caribbean spices make up this hearty medley.
• Pati: This baked empanada is filled with spicy ground meat. Habanero chiles, also known as chile panameno, provides a spicy kick. You can also buy them from roadside vendors as you drive towards Limón.
The charm of the Caribbean side of Costa Rica is in part due to its missing the major building boom experienced in regions like Guanacaste. It does not have the mega-resorts and large sprawling communities. The remoteness of this province has also helped to keep it such a special place.
Exquisite beaches
The Caribbean has many of the most beautiful beaches in Costa Rica.
Palm tree-lined white sand beaches stretch for kilometers with very few people. The turquoise blue Caribbean waters team with colorful fish and coral. It is very inviting for snorkeling, sunbathing, surfing and swimming.
The weather on the Caribbean side is opposite from the west coast. This area has its own unique microclimate. The average yearround temperature is 87 Fahrenheit.
The dry season runs from January to May and recurs in September and October. The rainy season is June through August, and then resumes during the wettest months of November and December.
Though Caribbean locations are not easy to access from San José, it is well worth the journey.
Here are a few places to visit and explore in this region.
• One of Costa Rica's best kept secrets, Puerto Viejo, has only recently begun to gain recognition. For visitors seeking a less touristy alternative to the more crowded Pacific attractions, this fun little Caribbean surf town is fast becoming a popular destination. There is no doubt that this area is not for everyone, but it is perfect for a few. It has stunning beaches as well as many restaurants, bars and shops to enjoy between excursions and beach time.
See photos of Puerto Viejo in our Through the Lens section.
• Tortuguero National Park is a popular destination for eco-tourists looking to spot wildlife and nesting sea turtles. The town lies between the lagoon and Playa Tortuguero. There are big waves, sharks, and dangerous riptides at the beach, which is unsuitable for swimming.
TRAVEL & ADVENTURE
Great kiskadee in Tortuguero National Park
Wildlife viewing in Tortuguero National Park
COOL PLACES
• Cahuita is a small fishing village located along the southern Caribbean coast. It is most popular for the national park, which safeguards coral reefs just off shore, and the rainforest. The peaceful town is fanned out, yet has an assortment of little gift shops and eateries. It is a colorful and wonderful place to visit.
• Between Puerto Viejo and Manzanillo on the southern Caribbean coast is where you'll find Punta Uva. One of Costa Rica's most picturesque beaches, is also one of its least frequented. The spotless white sand beaches are ideal for swimming and are surrounded by beautiful palm trees. At specific seasons of the year, the reef in front of the beach is excellent for diving and snorkeling.
Several of my friends have become fond of Costa Rica's Caribbean and are making plans to buy a second Costa Rican home here because it is beautiful and peaceful. This might be a place to consider if the crowds are getting to you.
It is worth a road trip to experience Costa Rica's Caribbean side! Tell us about your trip to this region.
Click here for more articles, map and videos.
Translatable into 12 languages.
One of a few handicapped-accessible beaches in Costa Rica is located at Cahuita.
Captivating Cahuita
by John Brockmeier
Anyone game for side of Costa Rica? Viejo you cannot Cahuita. Located in the Talamanca province, Cahuita National destination, and considered ecological reserves in example of the community government to manage The people of this community their efforts to keep this
TRAVEL & ADVENTURE FEATURED PARK
One of the white sand beaches in the park.
for an adventure on the Caribbean Rica? If you are visiting Puerto cannot miss the national park of Talamanca canton of the Limón National Park is a wonderful considered one of the most important in Costa Rica. This park is a great community coming together with the manage and promote sustainability. community have a lot of pride in this a pristine place.
The park has a beautiful protected rainforest and many hiking trails that will afford you the opportunity to see lots of wildlife. You will encounter monkeys, lizards, raccoons, coatis and the occasional snake. But don't let your fear of snakes stop you from enjoying this experience! The snakes are hidden and they really don't want to interact. Appreciate their beauty.
Looking for sloths? You will be sure to find them in the high branches of the forest. The sound of the forest reverberates from loud to dead quiet as the animals make their presence known, then hiding when yours is announced. If you are a bird watcher this is a great place to see many of the varieties that live in Costa Rica.
I have heard people report seeing more wildlife in the Cahuita area than any place in Costa Rica.
I have heard people report seeing more wildlife in the Cahuita area than any place in Costa Rica. It is suggested that you take a guide to fully experience the nature of Cahuita. The guides, trained by the National Training Institute, know what to look for and point out many things that are easily missed by sightseers on their own. They are well worth the cost of hiring.
Within the park are the white sand beaches and turquoise waters of Puerto Vargas and Playa Blanca. Many consider these to be the most beautiful beaches in Costa Rica, both lined with palm trees. As a point of caution, please be careful where you choose to relax — the falling coconuts are dangerous! Always look up when picking your spot.
The beaches are great for long walks, but the highlight is snorkeling that's second to none. You will marvel at all of the diverse marine life, including many species of coral. Please be aware not to touch the coral.
Share with us your own adventures in the Cahuita region!
Click here for more information, map and videos:
One of the many trails in the park.
TRAVEL & ADVENTURE
features hundreds of travel and adventure articles. Click here to begin your journey.
TA video from April
RARE Albino Whale in Costa Rica Draws Waves of Global Attention
by Howler Staff photos by Felipe Chávez
What aerial photographer Felipe Chávez initially mistook for ocean trash was actually so extraordinary that the resulting waves of international attention took some time to calm down.
"An incredibly rare albino humpback whale calf — similar to famed whale Migaloo — has been pictured swimming with its mom off the coast of Costa Rica," Newsweek reported on October 5. "The white calf was swimming alongside its mom, who did not have the same coloring as her calf."
Chávez, also a pilot, managed to catch several widely publicized images of this astonishing spectacle shortly before 9 a.m. on Sunday, October 2 during a flight from Aranjuez de Puntarenas to Nosara.
"We were heading down to Nosara, arriving at the coastline," Chávez said in an October 11 Tico Times story. "I told my friend we should look for whales; what we do is look for dips in the water. I saw something huge and white, and I thought it was trash because it is improbable to see something that big there."
Divine sight
Drawing nearer to this sighting, about four kilometers from the coast, Chávez grabbed his camera and began taking pictures of what he realized was a whale. The ivory white color made it seem like "something divine."
Although less playful than other whales the photographer has observed, the calf was swimming calmly with its mother, which was black. After landing onshore, Chávez and his co-pilot flew back over the same area and sighted both whales once again appearing "relaxed" while swimming near the surface. Then they dived and disappeared underwater.
What the photographer suspected might be a first in Costa Rican waters was confirmed in the Tico Times story by Frank Garita, specialist, and Gabriela Hernández, veterinarian of the National Animal Health Service (SENASA),
"It is a rare event; it is estimated that one in 10,000 individuals may present albinism," said Hernandez of the genetic disorder.
TRAVEL & ADVENTURE CREATURE FEATURE
"It is a rare event; it is estimated that one in 10,000 individuals may present albinism."
CREATURE FEATURE TRAVEL & ADVENTURE
"This is the first report of a white whale in our country, but internationally in the Pacific, there are three reports of sightings," Garita said, noting those three were all in the Oceana vicinity. "Although they are colorful, it is difficult to see them again; it is something unique."
Garita believes that the young whale Chávez photographed was about a week old, making it most likely to have been born in Costa Rican waters. According to their migration records, the humpback species will begin moving toward the southern cone.
renowned for being one of the only confirmed albino humpback whales in the world — it was suspected to be from the same population.
Migaloo was first spotted swimming off the coast off Byron Bay in Australia in 1991. Experts believe Migaloo might have died after not being sighted in over two years. Other rare white whales seen in recent years were ruled out as being the same famous cetacean.
Although albinism — a condition caused by a lack of pigmentation in the skin — is rare in whales, it has been recorded in at least 20 different cetacean species to date, notably humpbacks and bottlenose dolphins.
Elusive Migaloo
Although Chávez's sighting in Costa Rica is rare, Newsweek's Robyn White reported, it is not the only recent time a white humpback has been seen. In April, one was spotted swimming with dolphins in Australia. Although it was confirmed that this whale was not Migaloo —
CLICK HERE FOR MORE: Felipe Chávez Jiménez
Pilot/Aerial Photographer Wildlife profile @felipe_ chavez_wildlife
CREATURE SPOTLIGHT TRAVEL & ADVENTURE
Felipe Chávez Jiménez
Discover Felipe's wildlife photography by following him on Instagram
Imagine The Possibilities Premium Home with Excellent Views Atenas, Costa Rica 5 Beds | 5 Baths | 3498 SF | $799,000 Welcome to the premier community in Atenas- the town famous for the world's best climate, Enjoy living at almost 1000 feet over the valley below. The breathtaking mountain views from the infinity pool and oversized deck put this property in a class by itself.even the view from the kitchen is amazing. Douglas Voita Coldwell Banker Pura Vida Paradise +954-234-550 puravidaparadise.com
Luxury with Latitude Perez Zeledon, Puntarenas, Costa Rica 5 Beds | 4.5 Baths | 8733 SF | $1,150,000 This luxury estate home designed by a nationally-renowned architect sleeps 12 comfortably and can generate substantial annual revenues as a luxury vacation rental property. Whether you are standing by the pool or relaxing in the bedrooms, you will enjoy spectacular views of rivers, lush farmland, the verdant mountains, and the dazzling city lights of San Isidro de El General. Scott Bowers Coldwell Banker Vesta Group US +1-877-309-9238 CR +506-2787-0223 dominicalrealty.com www.coldwellbankercr.com
Planning Your 2023 Escape
One of the beautiful aspects of Costa Rica is the variety of opportunities for adventures. Literally there is something for everyone. The extremes are real, from being lazy chillin' in a hammock by the beach to trekkin' a volcano trail to adrenaline rush jumps.
Deals in Costa Rica presents a small fraction of the adventures that await your next vacation/escape. We highlight examples in just five regions to intrigue your adventuresome spirit. Click on the buttons for more information.
There are two major international airports. Check to see which one is nearest your desired locations to visit.
SURVEY: Your top 5 adventures
LIR SJO
Brought to you by Deals in Costa Rica
Rock Patterson Coordinator rock@inlovewithcostarica.com US Phone 407-535-9939 Lana Taal Real Estate Agent Lana@inlovewithcostarica.com CR Phone 506 8660 2063 Your Mountain Home in REAL ESTATE CLICK LOGO FOR THE DETAILS Sponsored
in Heredia
Multi-level luxury mountain home with panoramic central valley city and mountain views. Exquisite detailing with imported India stone, Chilean wood, and exquisite contemporary design.
Designed to entertain with triple-deck exterior terraces, outdoor jacuzzi, and beautiful landscaped gardens.
Independent guest house offering two bedrooms and a complete bathroom, Expansive 7+ acre property in Brava de Heredia within private residential community.
The Heredia Mountain home offers multilevel luxury nestled on a gently-hilled property of 7+ acres with breathtaking views of Costa Rica's central valley. This distinctive mountain getaway home offers multiple integrated social areas in both floors, triple outdoor decks, an outdoor Jacuzzi and an independent guest house. Its unique and contemporary style is part of renowned architect Javier Rojas' artwork. The Mountain Top Home is nestled in massive 29,870 m2 property located 6000ft above sea level within a private residential community with a private location.
CLICK LOGO FOR MORE! nsored Content
Medical Considerations for Air Travel
by Dr. Herbert Weinman
It is not unusual for commercial aircraft to cruise at altitudes up to 40,000 feet, with cabin pressures equal to those encountered at altitudes of 5,000 to 8,000 feet. Because a drop in pressure from sea level causes expansion of air in a closed space, air travel can be hazardous for patients who have had recent eye surgery or for those with sinus or bowel problems.
The following is a list of conditions for which commercial airline travel is generally not advised. Since these recommendations may change over time, individual patients may require special considerations and their medical doctor should be consulted.
• Cardiovascular conditions: Severe hypertension, heart failure, stroke within the past two weeks, and heart attack within four weeks.
• Lung conditions: Pneumothorax, congenital pulmonary cysts, and less than 50% vital capacity.
• Ear, nose and throat conditions: Recent eye surgery, acute sinus infection, acute ear infection, and acute upper respiratory infections (URI). If it's necessary to fly with a URI, a spray decongestant should be used and the patient should be shown how to maneuver to open the auditory tube during the plane's descent.
• Gastrointestinal conditions: Acute esophageal varices, acute gastroenteritis, acute diverticulitis or ulcerative colitis, and abdominal surgery within two weeks.
• Neuropsychiatric conditions: Recent skull fracture, brain tumor, prior events of violent or unpredictable behavior and uncontrolled epilepsy.
• Hematologic conditions: Hemophilia, anemia with hemoglobin <8 and sickle-cell disease.
The patient should fly with a travel companion who is knowledgeable about the patient's medical problems and special food needs, capable of assisting with transfers, and resourceful in handling problems that may arise. Small amounts of water or other fluids should be taken during the trip. Elderly patients can become dehydrated and not feel thirsty. Water loss is increased by the lower humidity of airplane cabins.
There may be a need to adjust timing of medications when crossing time zones. If possible the patient's schedule should be adjusted so that it won't be necessary to use restrooms. Airplane bathrooms are small and it is difficult to help some patients in a tight space.
PURA VIDA / LIVING CR DOCTOR IS IN
Considerations
Some hazards of air travel are unavoidable. Persons immobilized in a sitting position for a long time will likely experience swollen feet. This can be reduced with frequent muscle contracting exercises. The easiest way to do this is to set a book on the floor in front of the feet and pressing the toes and balls of the feet against the book, and by moving legs up and down. A few inches of movement is sufficient. Ambulatory patients should be assisted in taking short walks around the cabin periodically, especially on flights longer than two hours.
While it is wise to be wary of the ability of certain patients to make an airplane flight, most patients can be transported safely. Once the patient and family delineate and carry out prospective responsibilities, airplane travel can be smooth and troublefree, and actually enhance the patient's physical and psychological well-being.
Click photo for more "Doctor Is In" articles
Persons immobilized in a sitting position for a long time will likely experience swollen feet.
More Useful Nouns
by Karl Kahler
abanico — fan (for cooling); in many other countries, "ventilador" baboso — fool, dummy chante/choza — house chozón — big, beautiful house
escobillas — "little brooms," meaning windshield wipers.
gana/ganas — wish, desire. "Tengo ganas de comer helados" — "I feel like eating ice cream." "Haz lo que te dé la gana" — "Do whatever you want."
harina — literally "flour," this is used to mean money, dough
jacha — "face," typically referring to an ugly face, or a face that droops because someone is so drunk. "¡Qué jacha!" — "What a face!" jeta — mouth. "Ay, que jeta" — "What a bigmouth, what a liar." jupa — head. "Ay, me pegué la jupa" — "Ow, I hit my head."
lenguón — "person with big tongue," a liar or a person with a big mouth who talks a lot of crap muchacha — "girl," also meaning a domestic
employee, a cleaning woman ñata — nose
ñato — someone with a short nose palabrota — "big word," meaning a vulgar word paracaidista — "skydiver," meaning party crasher, someone who shows up uninvited to a private party plata — "silver," meaning money
PURA VIDA / LIVING CR
SIMPLY SPANISH
polvazal — from the word "polvo," dust, this means a place with lots of dust in the air. "Por falta de pavimento, Nosara es un polvazal" — "For lack of pavement, Nosara is a dust bowl."
presa — traffic jam rojo — "red," meaning 1,000 colones, after the color of the bill. "Me cobró tres rojos para reparar la llanta" — "He charged me 3,000 colones to fix the tire." sangrón — an annoying person, a nuisance. "Ese mae es un sangrón que me cae mal" — "That guy is a pain in the ass and I don't like him." soplón — "blowhard," a person who can't keep secrets, who talks too much about other people's business
teja — "tile," 100 colones
tembeleque — a person who trembles or is weak tucán — "toucan," 5,000 colones
vacilón — a funny person, or a place where a group can enjoy itself, or a place where things aren't taken seriously. "Nos reímos mucho con Juan Carlos porque es bien vacilón" — "We laugh a lot with Juan Carlos because he's a real joker." "Cuando ese bar tiene karaoke, es todo un vacilón" — "When that bar has karaoke, it's a great time."
zopilote — literally a vulture; used to mean a priest
Click here for more Spanish learning
Cookware Awareness: The Trouble with
Are you eating toxic chemicals and you don't know about it? Perfluorooctanoic acid (PFOA), also known as C-8, is a slippery, soap-like chemical used to make products such as Teflon pans, Stainmaster carpet and hundreds of other products.
DuPont's use of C-8 dates back to the 1950s, and continued for decades after knowing that the chemical was toxic to humans and animals. DuPont started using C-8 in its Teflon production at the Parkersburg factory in 1951. In 1954, DuPont employees noted that this chemical was likely to be toxic. The company confirmed its toxicity in animals in 1961, and then in humans in 1982.
Yet, while these events were detailed in internal corporate documents, the media only reported the toxicity in the year 2000!
Nowadays, it is known that C-8 has been linked to many diseases such as breast cancer, prostate cancer, liver tumors and reduced fertility. This chemical was found to build up in people's bodies, so daily use was eventually seen as an unacceptable risk.
Teflon has been linked to short-term flu-like symptoms and headaches, known as polymer fume fever. This is due to the gasses released when heating the pans.
Many people are still using non-stick pans even after they become damaged and begin to flake off — a huge problem. Sounds like your case?
You really don't want to be cooking your food and then have it mixed with the toxic chemicals of Teflon, do you? Just because something is "safe for sale" does not mean it's safe, or part of a healthy lifestyle, or healthy to use.
Alternatives
What to do then? Your best three options are:
1. Ceramic-coated pans are one of the best replacements for Teflon, as they can be treated in the same way and are free of toxins. Ceramic cookware is also environmentally friendly. Please always choose a brand that clearly states the product is toxin-free and environmentally friendly.
PURA VIDA / LIVING CR
WELLNESS
Click logo more
Awareness: with Teflon
by Laura Méndez
2. Cast-iron pans are heavy and require a bit more maintenance at first. But a well cared for cast-iron pan can last you a lifetime.
3. Stainless steel is another great option. It may not be non-stick, but there are no health risks with good old stainless steel. There's no risk of anything leaching into the food, and stainless steel cookware is long lasting.
If baking in the oven, glass is a great cookware material that has no health risks, as it's just pure liquid sand (silicon dioxide). The main downside is that it's fragile and not non-stick. But if you cook without oil it's easy enough to clean after a quick soak.
It is also highly persistent, which means once it enters the environment it does not leave. (Think of what this means for our drinking water, seafood, and farmland soils.)
If you haven't discarded your Teflon pots and pans, it is time to do so! A good suggestion is to watch the Netflix movie Dark Waters. Do your own research and empower yourself by selfeducation.
Nowadays,
it is known that C-8 has been linked to many diseases.
Costa Rica Takes Top in International Challenge
The World Coffee Challenge is an international coffee competition celebrating and empowering coffee producers and their coffees of excellence. Only coffees that are roasted at origin and a true emanation of their terroir can enter the competition. The tasting was conducted during Termatalia 2022, September 29-30, in Ourense, Spain, under the Presidence of Mercedes Gonzales. The Award Ceremony was announced for the best coffees in the world in the international competition in Galicia. Costa Rica Winners Arabica Honey 1st - Green Communities Miel 2nd - Batalla Café Gourmet Arabica Natural 1st - Green Communities Natural Continental Awards Costa Rica Green Communities Natural Special Awards Special Prize of the Jury Green Communities Natural Women's Coffee 2nd - Batalla Café Gourmet Organic Coffee Café Rosa Blanca Sustainable Coffee Winner - Batalla Café Gourmet PURA VIDA / LIVING CR PURA VIDA FEATURE
Top Recognition Challenge
World Coffee Challenge
Philosophy
Provided by World Coffee Challenge
Existing coffee championships celebrate baristas and roasters, undermining coffee as a terroir product. Coffee-focused competitions require producers to send their coffee green, to be roasted in a standardized fashion, and to be promoted only to green coffee buyers.
The World Coffee Challenge wants to promote coffee as a finished terroir product, like all agricultural products of quality. This means roasting is a part of the production process and needs to be performed locally. Judging coffee therefore means tasting the final product that has been crafted in its country of origin, incorporating all the elements as one. The final note and prize apply to the roasted coffee, ready to consume.
Click here for the complete results and to learn more about the competition. Plus the favorite coffee survey!
video
Small and Large Beach & Mountain Properties
Turn-Key Investment Opportunities In
Sun Real Estate specializes in the Guanacaste Real Estate Market
We have a significant amount of unique Mountain Real Estate, Beach Properties or just beautiful Farm Land to offer.
As an independent Real Estate Broker, our experts cover a variety of locations ideal for living, retiring or investing in Guanacaste.
Hot Springs and Mountain Farms, such as Residential and Building lots, Commercial Land, Hotels, Titled Beachfront Farms, for development also very huge properties.
Business ideas are what Sun Real Estate listings include.
Johannes Valentin Beriè, known as Hans is a German entrepreneur and the owner of different companies, working as a proven and successful businessman, for 30 years in Costa Rica, with different kinds of views, and greatly connected everywhere, to get things done.
With Sun Real Estate he formed a team of specialists and solvers of critical situations, for any type of happenings, to lead the clients to a positive outcome.
Hans never lets his clients run alone before and after a successful closure, he always watches them and makes sure they are in a safe place.
Properties for Sale In Costa Rica (506) 2668-1133 Skype Facebook Website Ocean View Building Lot Airport Property for Warehouse/Free Zone Titled Beachfront Property Huge Horse Farm with Residential ProjectCLICK HERE TO DISCOVER THE OPPORTUNITIES:
Minding Your Money and Your Wellness in 2020
Riding the Winds of Climate Chaos for Power and Profit
The COP 27 climate change summit, sponsored this year by the Coca-Cola corporation, is being held in a resort town within a police state that is difficult to reach except by air, or on a road bordering with Israel. There are many security checkpoints where authorities will check mobile phones and laptops to inspect email and social network postings.
Sharm el-Sheikh, Egypt is a tightly controlled, heavily guarded venue where civil demonstrations and protests will not be allowed nor tolerated.
The war in Ukraine has reversed the already insignificant and insufficient promises of COP 26, and the cry is on to increase coal and gas production.
Every year brings a new excuse for doing nothing, and COP 27 is already a failure before it has even begun.
Subsidies for fossil fuel production have increased and will continue to increase. The global fear of energy shortages has terrified world leaders and the last thing they are now concerned with is addressing the current climate chaos situation.
Even King Charles III was ordered by the British government to not attend COP 27 for fear that his advocacy for environmentalism might incite unwanted activism.
In the United States, the concern over the price of gas trumps all other concerns, especially environmental concerns.
In a world of billions addicted to hydrocarbon drugs, the last thing the addicts want to hear is any talk of cutting the supply. They need to shove that nozzle into their insatiable tanks and they need to do it as cheaply as possible.
Once again, it's rich nations not wanting to fund poorer nations and poorer nations demanding their right to develop fossil fuels resources for themselves.
"Rich nations have exploited and reaped the economic benefits of fossil fuels for decades," says Gabriel Obiang Lima, Equatorial Guinea's oil minister, describing calls on Africa to hold back on using hydrocarbons as simply unfair. "Now is our time to develop and monetize our resources, and developed countries should understand."
by Paul Watson
In 1994, the United Nations Framework Convention on Climate Change (UNFCCC) secretariat — known as UN Climate Change — was created to support the global response to climate change threats. Its annual numbered Conference of the Parties (COP) summit brings together representatives of the 198 countries that have ratified the Convention. COP 27 takes place in Sharm el-Sheikh, Egypt, November 6 to 18, 2022.
CR BIZ BUSINESS FEATURE
Some 35,000 delegates are expected to attend COP 27 in a nation where some 75,000 political prisoners are incarcerated. Why is a United Nations conference being held in a nation notorious for brutally vicious human rights violations?
The Egyptian government is vetting NGO participation. Safe issues will be prominent, such as recycling, cleaning plastic from beaches, and advocating for solar, nuclear and wind energy alternatives. There will be talk — but no action — about cutting fossil fuel production or about ocean mining, or the contribution of industrialized fishing and meat production of greenhouse gas emissions, and the destruction of species and ecosystems that sequester CO2 emissions.
COP 27 will be an exercise in greenwashing that will set the agenda for future COP gabfests. It will be quiet, orderly, controlled and politely enforced. And like previous "COP Out" conferences, it will accomplish absolutely nothing that will make this planet a safer place to live.
It will be like watching firemen throwing buckets of gasoline on the flames as they pretend to be concerned about extinguishing the industrial inferno that they profit from.
These COP conferences are nothing more than a prized promotion opportunity for the host nations. Delegates are expected to turn a blind eye to the ecological and human rights atrocities in the very place they are meeting.
Egypt had the gall to say young people attending the conference will be speaking "truth to power" while thousands of young people are being tortured and incarcerated for doing just that. The way to diffuse the meaning of speaking truth to power is to incorporate the slogan into the official propaganda.
In Egypt there are children suffering in Egyptian prisons for speaking truth to power.
As the blah, blah, blah and bullshit COP Out circus revs up, pipeline construction is forging ahead — from the Tanzanian Ugandan Eacop partnership to the forced invasion of First Nation lands in British Columbia, backed up by a special strategic strike force of the Royal Canadian Mounted Police.
You can't silence the voice & actions of Captian Paul.
World leaders need to spend just enough time there to get their photo ops — many smiling and posing with young people, with encouraging lies about how they are making a difference just by their attendance.
Climate chaos will continue with the backing of corporate and government thugs, and human rights will always be secondary to the demand for extraction at all costs.
Climate
In the United States, the concern over the price of gas trumps all other concerns, especially environmental concerns.
The powers that be simply do not want solutions. They want to continue the facade of pretending to care about the planet, our children and the future. The priority is to maintain the status quo while being seen to advocate activism that they oppose. Towards that end, Sharm el-Sheikh is the perfectly controlled venue nestled securely within the confines of a ruthless police state where intimidation and fear will guarantee that absolutely nothing will be accomplished.
But hey, there will be free Coca-Cola, thanks to the official COP 27 sponsor.
Click here for social media links and resources:
BUSINESS FEATURE
youtube
paulwatsonfoundation.org
HOWLERTV CLICK HERE TO JOIN
What is the Difference in the Due Diligence Required When Buying a Building Lot?
When you purchase a completed home, issues such as the correct zoning, the availability of utilities and access, are most likely not to be a concern. Your main concerns will be to obtain a reliable home inspection to determine the soundness of the existing structure, and a lot boundary survey to ensure that there are no encroachment issues.
However, when buying a building lot for residential construction, more inquiries must be made. The following are due diligence items that you should consider.
Zoning
One of the most important inquiries to be made for a building lot is the applicable zoning that the municipality has stipulated for the property. During the lot purchase due diligence period, a seller will be asked to provide a municipal land use permit (uso de suelo), indicating the type of construction permitted on the lot and any restrictions on building, such as a limitation on structure height and the construction footprint size.
Water Letter
Another important requirement during the due diligence period, is for the seller to provide a letter from the
applicable water authority charged with providing potable water to the building lot. This water authority letter is an integral part of being granted a building permit by the municipality.
Access
A building lot may have a frontage facing a public road. This may be determined from the extract of the registered property title obtained from the National Registry. The property title will indicate the neighboring properties on each side of a building lot, including noting a public road frontage. If a public road frontage exists, the lot access is guaranteed. However, if such is not the case, it may be necessary to obtain a private easement to provide the access that you require.
Flooding issues
The investigation of potential flooding problems is a major consideration when building in Costa Rica. Costa Rica is a tropical country, with heavy downpours of rain that primarily occur in the wet season. A gently babbling brook or dry water course in the dry season, can quickly turn into a raging river in the wet season, quite often flooding properties close to the water course.
DOING BUSINESS RIGHT CR BIZ
Subdivision issues
When buying a lot that must be subdivided from a mother property, it would be important to investigate with the municipality as to any dedication of a portion of the property to the municipality for public space, such as green zones, which may be a requirement in the subdivision process. The requirement will vary with the location of the lot and any existing zoning requirements that already apply.
Building plans
In order to obtain a municipal building permit, you will be required to submit building plans to the applicable municipality, which have been certified by a Costa Rica architect who is a member of the Costa Rica College of Engineers and Architects. A water letter issued by the applicable water authority will also be required. A soil stability engineering report may be required, especially for steep sloped properties. Although the application process for the building permit is formal, normally, little — if any — follow-up inspection of the building process will be done by the municipality.
by Rick Philps
My opinion
A purchaser considering the purchase of a building lot, is well advised to employ the services of a Costa Rica architect or engineer early in the due diligence process, to advise on the feasibility of being able to construct what they have envisioned for the property. Regulations respecting the development of properties vary significantly throughout Costa Rica and must be addressed in the context of any specific property under consideration.
For more information and answers to your questions on diverse legal topics, visit Costa Rica Canada Law: www.costaricacanadalaw.com
Click for all of Rick's articles:
The investigation of potential flooding problems is a major consideration when building in Costa Rica.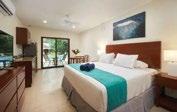 beachfront • KITCHENS breakfast • PARKING PLAYA TAMARINDO @ t h ec o a s tta mari n d o
Building Permits "Pura Vida" Land
Steps to Take Before Breaking Ground
by Ivan Granados & Andrea Chacón
Many new buyers may want to develop their Costa Rican land acquisitions. Regardless of whether the development plan is for a family vacation home, condominium complex, or hotel, the owners of Costa Rican development properties must consider the steps they need to take before they can start building. One of these steps is to obtain a building permit from the municipality where the property is located.
Costa Rican regulations require that every individual or corporation wishing to build on a property they own must comply with basic requirements established by Ley de Construcciones, Law number 833. This law specifies that the municipalities "are the ones in charge so that cities and other populations adhere to the required conditions for safety, health, comfort, and beauty along their public roads and the buildings and constructions built on their lands."
Therefore, the municipalities are responsible for authorizing and issuing building permits for every construction project that complies with the regulation and due process.
The real estate owner must submit a formal request to the municipality with jurisdiction, providing the mandatory and essential documentation required. This may vary based on whether a master plan — plan regulador — is approved or not for the county. However, the main requirements that must be fulfilled are as follows.
• Blueprints of the project: The graphic design of the project must be provided to the municipality in a format duly approved by the Federated College of Engineers and Architects (CFIA) and containing the essential and required technical and legal information. Hence, the governing architect or engineer can review the project.
• Certificate of Cadastral map: This is issued by the National Registry for the cadastral map of the property where the project will be built. It must be "visado," which means that the municipality has previously accepted that said cadastral plan has no issues with its municipal cadastral system.
The architect or engineer in project will be able to provide
LEGAL EASE CR BIZ
• Property title certification: Issued by the National Registry or a CR notary public, this certificate contains the legal description and information of the property.
• Copy of the property owner's ID: The land owner, if a corporation or trust, must submit a corporate legal certification, Personeria Juridica and a copy of the corporate legal representative's ID.
• Zoning Letter (Uso de Suelo): It indicates what is allowed to be built on the property and any limits or restrictions imposed.
• Municipal Good Standing Certificate: This confirms that all municipal real estate taxes and services are paid and current.
• The real estate value declared before the municipality is updated and, within five years of the last update value form submitted and approved.
• SETENA environmental agency approval: Based on the project's size, location and ecological impact, it will be the environmental viability process to be followed (D1 or D2) to obtain SETENA approval.
• Costa Rican Social Security (CCSS) good standing certificate: Many municipalities will accept the digital certificates issued by the CCSS website.
• Water availability letter: This is issued by the AyA (Aqueducts and Sewers, an ASADA if managing the local water system on behalf of the AYA), or by the Water Department of MINAE (Environment and Energy Ministry) should the water come from approved and registered wells, natural springs, or rivers. The letter must certify that the property has water availability sufficient to sustain a built structure and its needs.
CLICK LOGO TO CONTINUE:
in charge of your building provide guidance and assistance.
HM HOWLER MAGAZINE | 29
Marchamo
Ouch! What is this?
It's that time of year once again. Time to register your vehicles in Costa Rica for the next year. This vehicle tax also includes mandatory insurance and optional insurance that you can sign up for by checking the appropriate boxes. The marchamo will be available beginning in early November.
As many are aware, all vehicle owners in Costa Rica are legally required to purchase a minimum level of liability insurance, billed annually as part of their marchamo registration payment. Knowing what is and is not covered by this mandatory insurance, known as Seguro Obligatorio de Automóviles (SOA), will give you a better idea of what optional coverage may be advisable.
The purpose of SOA is to insure victims of vehicle accidents resulting in injury or death, regardless of whether they are pedestrians or vehicle occupants, and whether there is driver liability.
The amount covered is up to 6 million colones per person in medical and funeral services. In addition, the law establishes three specific cases in which that amount can be doubled to 12 million:
•
When the affected party is a minor.
• When the person requiring medical attention is not insured in the Caja Costarricense de Seguro Social (CCSS).
•
When the injury puts the person's life at risk.
Some benefits of SOA coverage include:
•
Surgical, hospital, pharmaceutical and rehabilitation medical assistance.
• Prostheses and medical devices that are required to correct functional deficiencies.
CR BIZ
INSURANCE NUGGETS
by Howler Staff
• Benefits in cash, corresponding to compensation for disability, temporary or permanent, or death as detailed in the law.
• Payments for transportation, lodging and meals, when the injured person due to the provision of medical or rehabilitation services must move to a place different from their habitual residence and the INS cannot provide the service.
• Costs incurred for the funeral and the transfer of the body, according to the terms established by the law.
If this doesn't seem like much in return for your marchamo dollars, find out what additional vehicle insurance coverage and roadside assistance services are available. Your insurance broker can provide details and help you decide.
Click here for more Insurance Nuggets
by Howler Staff
If you are looking for professional guidance, you can contact me at any time. Howler readers can receive a free consultation. joannablanco@vivesattva.com and follow me on Instagram and Facebook The Life-Empowering Articles of Joanna Blanco CR BIZ
ENTREPRENEUR CR • Have a Healthy Relationship with Social Media • 30 Actions That Take 5 to 10 Minutes • Think Big: Ways to Boost Your Brain • Gut Health, Bright Health • Surviving in Times of Crisis • Women Empowerment • Becoming Unstuck • Perfect Harmony • Grow Your Inner You to Grow Your Business • Creating Harmony • How to Build Inner Resilience Just click!
Real Escapes Costa Rica
Photo by Deanne Willock Wasson
Beautiful rainbow over Matapalo, Guanacaste at Cabo Velas
Two Condos for Sale in the Quaint town of Matapalo, Guanacaste
Both condos are modern, with three bedrooms and three bathrooms, located close to seven of Costa Rica's most beautiful beaches. They offer 1,150 square feet of air-conditioned space, plus a back porch, private rear garden, parking pad for two cars, and a paved roadway in a safe, friendly gated community.
The HOA fee is a low $175 per month with excellent property management and good reserve funds.
The open floor plan offers a spacious feel. The bedrooms have built-in closets and ceiling fans. The kitchen is equipped with a stainless steel stove and fridge, and a white washer/dryer unit. Countertops in the kitchen and bathrooms are all granite. There are ceramic tile floors throughout and screen doors on the front and back doors. These condos come fully furnished with everything you need to move right in.
Costa Rica Real Escapes PROPERTY SPOTLIGHT
Perfect for Retirement, Families, or Rental Investment Sponsored Content
The rancho and community pool are great for outdoor entertaining and a cool swim. The condos are located in Matapalo, a quaint Costa Rican town with convenience stores, where you will hear and see howler monkeys, birds, and iguanas.
It is a short drive to quality 24/7 medical care, several restaurants, and shops. Playa Grande (famous for surfing) is minutes away! Conchal Beach is 10 minutes the other way. Even the Liberia international airport is only a 50-minute drive. Email for further information or to schedule a showing. crrealescapes@gmail. com or WhatsApp: +506-8995-5497
These condos come fully furnished with everything you need to move right in.
Home for Sale in Matapalo, Guanacaste
This home offers the best of both worlds —
and
Sponsored Content
High-quality construction and design in a quiet secluded area — it's all yours, within an easy 10-minute drive to the area's beaches, and just 20 minutes from the popular communities of Tamarindo and Flamingo.
Special spaces throughout
This classic Spanish hacienda-style house optimizes all its tropical living space, inside and out: 125 square meters under interior roof, expansive front and back patios measuring 55 square meters with a two-vehicle carport. This is all situated on a 1,645 square-meter, treecovered lot in a small, off-the-beaten-path subdivision of quality homes.
privacy
convenience.
Costa Rica Real Escapes PROPERTY SPOTLIGHT
The three-bedroom floor plan incorporates two bedrooms / common bathroom and a master bedroom / bathroom. The open great room features exposed beams and high vaulted ceilings encompassing the spacious kitchen, dining and entertainment areas. The covered patios bring the tropics to your doorstep.
Ready and waiting to live in
As a turnkey property, "Casa Escondite" is completely ready to live in or rent out. The home is tastefully finished and fully furnished with all necessities.
Highly desirable location
This home for sale in Matapalo, Guanacaste, Costa Rica, offers the best of both worlds — privacy and convenience. With no through-traffic at this dead-end, low-traffic gravel road, the only noise is that of monkeys and birds.
The house is located just 450 meters off the main road and two minutes either way to the small towns of Matapalo or Huacas for shopping convenience. The drive to Playa Grande or the south end of Playa Conchal takes just over 10 minutes. Tamarindo and Flamingo are both a 20-minute drive.
The subdivision: Pase de Terras
Pase de Terras is a residential oasis with a sense of remoteness. The landscape configuration of buildings and trees ensures adequate shade and breeze for reduced reliance on air conditioning, as well as protection from the strong north winds and dust during the dry season.
For more information
Contact: crrealescapes@gmail.com or WhatsApp +506-8995-5497 to schedule a showing. Brokers welcome.
VISIT www.dealsincostarica.com for hotels, shuttles, adventures, and more!