A TRIP TO TOKYO
SS23
About
House of Jamie was founded in 2012 by Barbara Gouka, mother of two little rebels Jamie & Teddie. House of Jamie is a Dutch label offering playful Nursery Essentials, Home, Decor & Travel and Apparel for boys and girls 0 to 10 year. A timeless collection, dominated by subtil prints, minimalistic and clean shapes. Effortless basics, available year-round to which new designs and colors are added every season.
House of Jamie selects nothing but the best when it comes to fabrics and materials used for her collections. Most products are made from soft OEKO-TEX certified materials & fabrics (organic cotton blends). Designed in Amsterdam and fairtrade produced in Turkey with the utmost care and attention for the environment. Resulting into sustainable and timeless collections. Quality is key!
ABOUT HOJ
House of Jamie was founded in 2012 by Barbara Gouka, mother of two little rebels Jamie & Teddie. The creative label was born out of necessity for exclusive home, decor & travel items. Later on, extended with a timeless apparel collection. A complete lifestyle brand for baby and kids (0-10 Y), available worldwide.
DESIGNED WITH LOVE IN AMSTERDAM
The entire collection is designed with love in Amsterdam by a small dedicated team. The collection is filled with neutrals, sophisticated and comfortable items with playful prints. The perfect everyday essentials for your little ones. Our collections are made of high-quality fabrics and timeless designs, each item is made to last.
WE CARE!
At House of Jamie our mission is to make sustainable design accessible to more people. We aim to constantly challenge and improve the way we work with a high level of transparency. Reducing our ecological footprint and create a more beautiful everyday life.
FAIRTRADE PRODUCED IN TURKEY
All of our products are produced under controlled, safe and fair conditions in Turkey. Made of durable, organic blends and OEKO-TEX certified fabrics. We screen our suppliers carefully, with a father and son family business as our largest producer. We visit our factories on a regular basis to be able to meet our social and environmental standards continually. Resulting into sustainable and timeless collections.
SAFETY IS KEY
Safety is a top priority at House of Jamie. All of our products are fully tested and meet the latest European safety standards. For example, all toys are tested on several safety aspects (CE-marking) and TOG values are specified to every sleeping bag and well noted on every hangtag.
A trip to Tokyo
Our Spring & Summer 2023 collection is inspired by the many faces of Japan. From the peaceful mountains and the soft pink colours during the cherry blossom season to the playfulness and technological urban city vibes in Tokyo. We captured this contrast in our Spring/Summer collection: from relaxed dreamy essentials to statement pieces with cool prints and dip dye finishing for a unique yet comfortable look for your little one.
Check out our campaign videos below
Kids Baby
Baby Boys
0-24 M
SLEEVELESS BODYSUIT
BODYSUITS
Color: Faded Blue (Waffle) / Classic Stripes (Single Jersey) Size:
BODYSUIT (SS)
Color: Terra Cotta (Single Jersey) Size:
BUTTON BODYSUIT (LS)
Color: Beans (Waffle) / Stone Octopus (Single Jersey) Size:
BODYSUIT (LS)
Color: Classic Stripes (Single Jersey)
Size: 56-62 (1-3
M)
86-92
M) / 62-68 (3-6
/ 74-80 (6-12 M) /
(1-2 Y) €36.00
56-62 (1-3 M) / 62-68 (3-6 M) / 74-80 (6-12 M) / 86-92 (1-2 Y) €31.00
56-62
M) / 62-68 (3-6 M) / 74-80 (6-12 M) / 86-92 (1-2 Y)
(1-3
€33.00
56-62
M)
62-68 (3-6 M) / 74-80 (6-12 M)
86-92 (1-2 Y)
(1-3
/
/
€39.00
BABY TEE
SHIRTS & TOPS
Color: Stone Octopus (Single Jersey) / Slate Blue (Slub Yarn) / Chai Tea Stripes (Single Jersey)
Size: 56-62 (1-3 M) / 62-68 (3-6 M) / 74-80 (6-12 M) / 86-92 (1-2 Y)
€33.00
CREWNECK TEE (SS)
Color: Beans (Waffle) Size:
SWEATSHIRT
SWEATERS & CARDIGANS
Color: Seaweed (Summer Sweat) / Stone Octopus (Summer Sweat) / Dip Dye Slate Blue (Summer Sweat) Size: 56-62 (1-3
/
BABY RAGLAN SWEATER
Color: Beans (Summer Sweat) / Chai Tea Stripes (Summer Sweat)
56-62 (1-3 M) / 62-68 (3-6 M) / 74-80 (6-12 M) / 86-92 (1-2 Y) €36.00
M)
62-68
M)
74-80
M)
86-92
/
(3-6
/
(6-12
(1-2 Y) €49.00
M)
62-68
M)
74-80 (6-12 M)
86-92
Size: 56-62 (1-3
/
(3-6
/
/
(1-2 Y) €46.00
KNITTED SWEATER
JUMPSUITS & SALOPETTES
KNITTED BABY CARDIGAN
Color: Marshmallow (Flat Knit)
Size: 62 (3 M) / 68 (6 M) / 80 (1 Y) / 92 (2 Y)
€59.00
PLAYSUIT (SL)
Color: Bright Indigo (Terry Cotton) / Chai Tea (Waffle)
Size: 56-62 (1-3 M) / 62-68 (3-6 M) / 74-80 (6-12 M) / 86-92 (1-2 Y)
€43.00
CREWNECK JUMPSUIT
Color: Marshmallow (Flat Knit)
Size: 62 (3 M) / 68 (6 M) / 80 (1 Y) / 92 (2 Y)
RRP: €53.00
RAGLAN JUMPSUIT
Color: Stone Octopus (Single Jersey)
Size: 56-62 (1-3 M) / 62-68 (3-6 M) / 74-80 (6-12 M) / 86-92 (1-2 Y)
€49.00
Color: Seaweed (Summer Sweat) / Classic Stripes (Summer Sweat)
Size: 56-62 (1-3 M) / 62-68 (3-6 M) / 74-80 (6-12 M) / 86-92 (1-2 Y)
€49.00
GYM SHORTS
SHORTS
BABY BLOOMER
Color: Beans (Waffle) / Stone Octopus (Single Jersey)
Size: 56-62 (1-3 M) / 62-68 (3-6 M) / 74-80 (6-12 M) / 86-92 (1-2 Y)
SLIM BABY PANTS
Color: Faded Blue (Waffle) / Classic Stripes (Single Jersey) / Beans (Waffle)
Color: Chai Tea Stripes (Single Jersey) / Faded Blue (Waffle) / Classic Stripes (Single Jersey)
LEGGINGS
Color: Terra Cotta (Single Jersey) / Chai Tea Stripes (Single Jersey)
BABY SWEATPANTS
Color: Seaweed (Summer Sweat) / Stone Octopus (Summer Sweat) / Dip Dye Slate Blue (Summer Sweat)
/
€33.00
Size: 56-62
M)
62-68 (3-6 M) / 74-80 (6-12 M) / 86-92 (1-2 Y) €29.00
(1-3
/
56-62 (1-3 M)
62-68 (3-6 M)
74-80 (6-12 M)
86-92 (1-2 Y) €31.00
Size:
/
/
/
M)
62-68
M)
74-80
M)
86-92
€39.00
Size: 56-62 (1-3
/
(3-6
/
(6-12
(1-2 Y)
Size: 56-62 (1-3 M) / 62-68 (3-6 M) / 74-80 (6-12 M)
86-92 (1-2 Y) €31.00
/
Baby Girls
0-24 M
SPAGHETTI BODYSUIT
BODYSUITS
GIRLS BODYSUIT (SS)
Color: Cream Little Flower Pointelle (Pointelle)
Flashy Pink Pointelle (Pointelle)
Size: 56-62 (1-3 M) / 62-68 (3-6 M) / 74-80 (6-12 M) / 86-92 (1-2 Y)
€29.00
RUFFLED BODYSUIT
Color: Cream (Single Jersey)
Size: 56-62 (1-3 M) / 62-68 (3-6 M) / 74-80 (6-12 M)
€31.00
Color: Cream (Single Jersey) / Granite Dots (Crinkle Cotton) / Spicy Blush (Single Jersey) / Very Berry Flower (Single Jersey)
Size:
€36.00
CROCHET COLLAR BODYSUIT
Color: Cream Little Flower Pointelle (Pointelle) / Cream (Single Jersey)
Size:
€39.00
PUFF SHOULDER BODYSUIT
Color: Botanical Birds (Crinkle Cotton) / Cream Pointelle (Pointelle)
Size:
€36.00
56-62
M) / 62-68 (3-6 M)
74-80 (6-12 M)
86-92 (1-2 Y)
(1-3
/
/
56-62 (1-3 M) / 62-68 (3-6 M) / 74-80 (6-12 M) / 86-92 (1-2 Y)
M)
56-62 (1-3
/ 62-68 (3-6 M) / 74-80 (6-12 M) / 86-92 (1-2 Y)
BODYSUIT (LS)
JUMPSUITS & SALOPETTES
Color: Classic Stripes (Single Jersey)
GIRLS ROMPERSUIT (SS)
Color: Botanical Birds (Crinkle Cotton) / Flashy Pink Pointelle (Pointelle)
GIRLS ROMPERSUIT (LS)
Color: Granite Dots (Crinkle Cotton) / Very Berry Flower (Single Jersey)
BABY GIRLS DUNGAREE
GIRLS JUMPSUIT
Size: 56-62 (1-3 M) / 62-68 (3-6 M) / 74-80 (6-12 M) / 86-92 (1-2 Y) €39.00
Sweat) Size: 56-62 (1-3 M) / 62-68 (3-6 M) / 74-80 (6-12 M) / 86-92 (1-2 Y) €49.00
Color: Botanical Birds (Summer
Classic Stripes (Summer Sweat) / Botanical Birds (Summer Sweat) Size: 50-56 (0-1 M) / 56-62 (1-3 M) / 62-68 (3-6 M) / 74-80 (6-12 M) €46.00
Color:
Size: 56-62 (1-3 M) / 62-68 (3-6 M) / 74-80 (6-12 M) / 86-92 (1-2 Y) €46.00
56-62 (1-3 M) / 62-68 (3-6 M) / 74-80 (6-12 M) / 86-92 (1-2 Y) €36.00
Size:
WRAP BABYSUIT
Color: Clouds (Single Jersey)
Size:
RIB WRAP TEE
SHIRTS & TOPS
Color: Cream Little Flower (Rib 5x2) / Charcoal Little Leopard (Rib 5x2)
Size:
BROIDERY FRILL TUNIC
Color: Cream (Broidery) / Faded Blue (Broidery)
Size: 56-62 (1-3 M) / 62-68 (3-6 M) / 74-80 (6-12 M) /
€49.00
PUFF BALLOON TEE
Color: Granite Dots (Crinkle Cotton) / Flashy Pink Pointelle (Pointelle)
86-92 (1-2 Y)
50-56
M)
56-62
M)
62-68 (3-6 M) / 74-80 (6-12 M)
(0-1
/
(1-3
/
€36.00
M)
62-68 (3-6 M)
74-80 (6-12 M)
86-92
Size: 56-62 (1-3
/
/
/
(1-2 Y) €39.00
50-56 (0-1 M) / 56-62 (1-3 M) / 62-68 (3-6 M) / 74-80 (6-12 M) €49.00
SWEATERS & CARDIGANS
BABY CHUNKY SPLIT SWEATER
Color: Botanical Birds (Summer Sweat) / Dip Dye Spicy Blush (Summer Sweat) / Seaweed (Summer Sweat)
Size: 56-62 (1-3 M) / 62-68 (3-6 M) / 74-80 (6-12 M) / 86-92 (1-2 Y)
€49.00
PUFF CARDIGAN
Color: Spicy Blush (Terry Cotton) / Very Berry (Garment Dye)
Size: 56-62 (1-3 M) / 62-68 (3-6 M) / 74-80 (6-12 M) / 86-92 (1-2 Y)
€ 49.00
KNITTED SWEATER
Color: Marshmallow (Flat Knit)
Size: 62 (3 M) / 68 (6 M) / 80 (1 Y) / 92 (2 Y)
€59.00
KNITTED BABY CARDIGAN
Color: Marshmallow (Flat Knit)
Size: 62 (3 M) / 68 (6 M) / 80 (1 Y) / 92 (2 Y)
€53.00
BABY TUNIC DRESS
DRESSES
Color: Powder Blue (Viscose) / Spicy Blush (Broidery)
Size:
€46.00
BABY RUFFLED DRESS
Color: Granite Dots (Crinkle Cotton) / Botanical Birds (Crinkle Cotton)
Size:
BROIDERY BABYDOLL DRESS
Color: Cream (Broidery)
€59.00
86-92
56-62 (1-3 M) / 62-68 (3-6 M) / 74-80 (6-12 M) /
(1-2 Y)
56-62 (1-3 M) / 62-68 (3-6 M) / 74-80 (6-12 M) / 86-92 (1-2 Y)
€49.00
62-68
M)
74-80
M)
Size: 56-62 (1-3 M) /
(3-6
/
(6-12
/ 86-92 (1-2 Y)
BABY BLOOMER
SHORTS
Color: Very Berry Flower (Single Jersey) / Faded Blue (Waffle) / Classic Stripes (Single Jersey) / Spicy Blush (Terry Cotton)
Size: 56-62 (1-3 M) / 62-68 (3-6 M) / 74-80 (6-12 M) / 86-92 (1-2 Y)
€29.00
RUFFLED SHORTS
Color: Granite Dots (Crinkle Cotton) / Very Berry (Crinkle Cotton) / Botanical Birds (Crinkle Cotton)
Size: 56-62 (1-3 M) / 62-68 (3-6 M) / 74-80 (6-12 M) / 86-92 (1-2 Y)
€33.00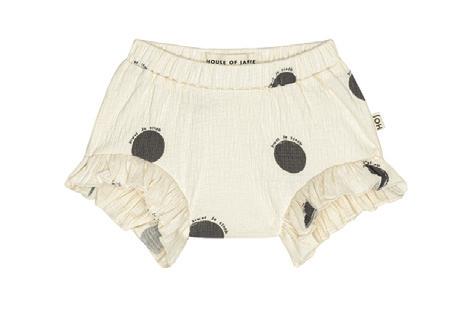 RIB FRILL LEGGINGS
PANTS & LEGGINGS
Color: Cream Little Flowers (Rib 5x2) / Charcoal Little Leopard (Rib 5x2) / Faded Blue (Rib 8x3)
SLIM BABY RUFFLED PANTS
Color: Flashy Pink Pointelle (Pointelle) / Seaweed (Summer Sweat) / Classic Stripes (Single Jersey)
SUMMER FRILL PANTS
Color: Granite Dots (Crinkle Cotton) / Botanical Birds (Crinkle Cotton)
/
LEGGINGS
Color: Very Berry Flower (Single Jersey)
M)
62-68
M)
74-80
M)
86-92
Size: 56-62 (1-3
/
(3-6
/
(6-12
(1-2 Y) €39.00
Size: 56-62 (1-3 M) / 62-68 (3-6 M) / 74-80 (6-12 M) / 86-92 (1-2 Y) €36.00
Size: 56-62 (1-3 M) / 62-68 (3-6 M) / 74-80 (6-12 M) / 86-92 (1-2 Y) €36.00
Size: 56-62 (1-3 M) / 62-68 (3-6 M) / 74-80 (6-12 M) / 86-92 (1-2 Y) €31.00
Kids
1-10
Y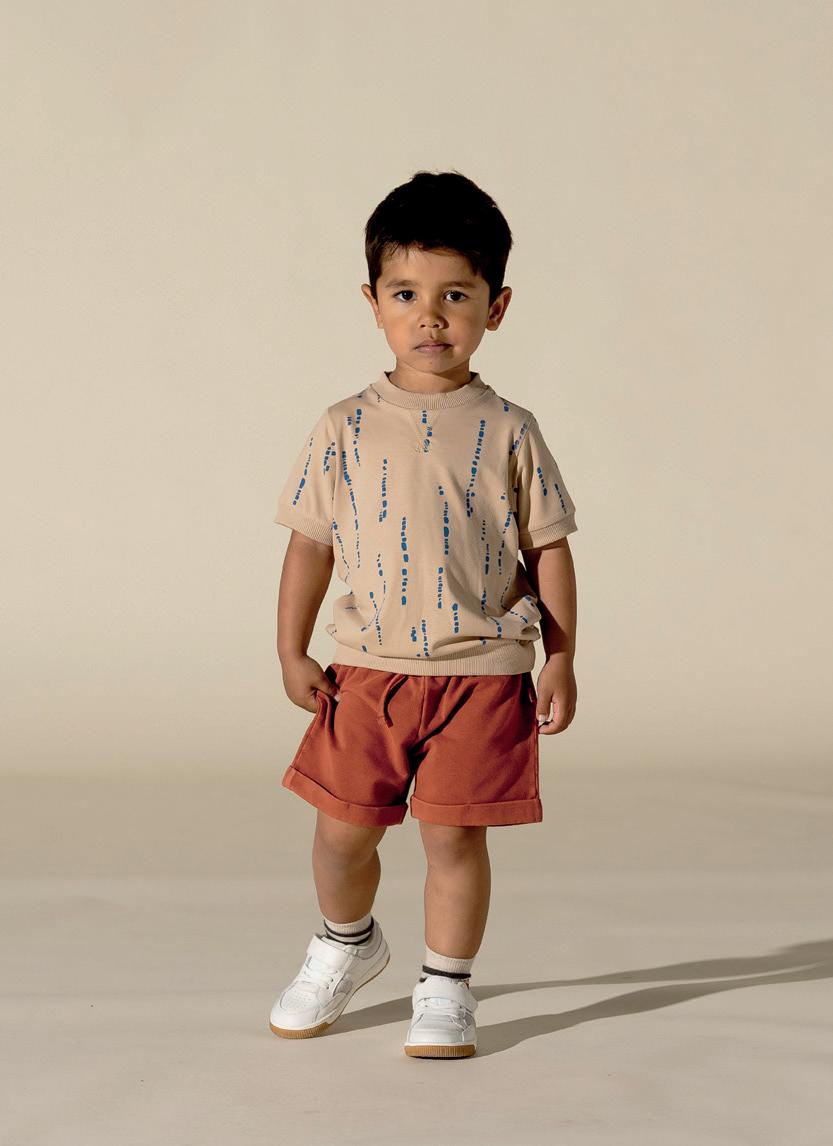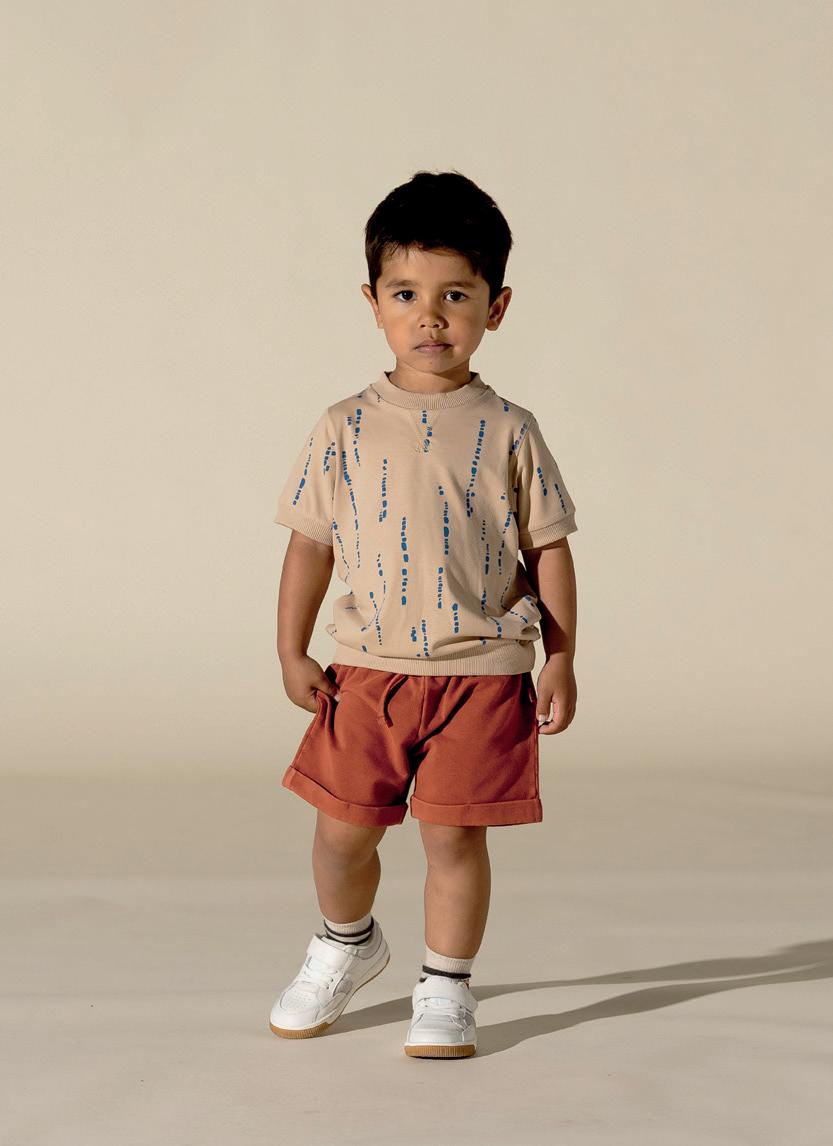 TANKTOP
SHIRTS & TOPS BOYS
Color: Bright Indigo (Terry Cotton)
OVERSIZED TEE
Color: Cream (Slub Yarn) / Stone Octopus (Single Jersey) / Granite (Slub Yarn) / Chai Tea Stripes (Single Jersey) / Cream & Granite (Single Jersey)
CREWNECK TEE (SS)
Color: Terra Cotta (Single Jersey) / Classic Stripes (Single Jersey) / Beans (Waffle)
RELAXED POLO
HOODIE TEE
Color: Bright Indigo (Terry Cotton) / Seaweed (Summer Sweat Garment Dye)
Color: Faded Blue (Waffle) / Chai Tea (Waffle)
Size: 86-92 (1-2 Y) / 92-98 (2-3 Y) / 98-104 (3-4 Y) / 110-116 (5-6 Y) / 122-128 (7-8 Y) / 134-140 (9-10 Y) €31.00
Size: 86-92 (1-2 Y) / 92-98 (2-3 Y) / 98-104 (3-4 Y) / 110-116 (5-6 Y) / 122-128 (7-8 Y) / 134-140 (9-10 Y) €36.00
Size: 86-92 (1-2 Y) / 92-98 (2-3 Y) / 98-104 (3-4 Y) / 110-116 (5-6 Y) / 122-128 (7-8 Y) / 134-140 (9-10 Y) €42.00
Size: 86-92 (1-2 Y) / 92-98 (2-3 Y) / 98-104 (3-4 Y) / 110-116 (5-6 Y) / 122-128 (7-8 Y) / 134-140 (9-10 Y) €44.00
Size: 86-92 (1-2 Y) / 92-98 (2-3 Y) / 98-104 (3-4 Y) / 110-116 (5-6 Y) / 122-128 (7-8 Y) / 134-140 (9-10 Y) €35.00
SWEATSHIRT
SWEATERS & CARDIGANS
Color: Chai Tea Stripes (Summer Sweat Garment Dye) / Seaweed (Summer Sweat Garment Dye) / Stone Octopus (Summer Sweat Garment Dye)
RELAXED RAGLAN SWEATER
Color: Sunset Gold (Summer Sweat Garment Dye) / Beans (Summer Sweat Garment Dye) / Classic Stripes (Summer Sweat Garment Dye)
HOODIE
Color: Rustic Red (Summer Sweat Garment Dye) / Dip Dye Slate Blue (Summer Sweat Garment Dye)
/ 92-98 (2-3 Y) /
(3-4
98-104
Y)
110-116
Y)
122-128 (7-8 Y) / 134-140
Y)
Size: 86-92 (1-2 Y)
/
(5-6
/
(9-10
€56.00
86-92
Y)
92-98
Y) / 98-104
Y) / 110-116 (5-6 Y) / 122-128 (7-8 Y) / 134-140 (9-10 Y)
Size:
(1-2
/
(2-3
(3-4
€51.00
86-92 (1-2 Y) / 92-98 (2-3 Y) / 98-104 (3-4 Y) / 110-116 (5-6 Y) / 122-128 (7-8 Y) / 134-140 (9-10 Y)
Size:
€49.00
GYM SHORTS
SHORTS
Color: Bright Indigo (Terry Cotton) / Classic Stripes (Single Jersey)
WAFFLE BERMUDA
Color: Chai Tea (Waffle) / Faded Blue (Waffle)
BERMUDA
Color: Stone Octopus (Single Jersey) / Seaweed (Summer Sweat Garment Dye) / Sunset Gold (Summer Sweat Garment Dye) / Rustic Red (Summer Sweat
Dye)
TWILL BERMUDA
Color: Desert Dust (Stretch Twill)
Size: 86-92 (1-2 Y) / 98-104 (3-4 Y) / 110-116 (5-6 Y) / 122-128 (7-8 Y) / 134-140 (9-10 Y) €33.00
Size: 86-92 (1-2 Y) / 92-98 (2-3 Y) / 98-104 (3-4 Y) / 110-116 (5-6 Y) / 122-128 (7-8 Y) / 134-140 (9-10 Y) €36.00
Size: 86-92 (1-2 Y) / 92-98 (2-3 Y) / 98-104 (3-4 Y) / 110-116 (5-6 Y) / 122-128 (7-8 Y) / 134-140 (9-10 Y) €43.00
Garment
Size: 86-92 (1-2 Y) / 92-98 (2-3 Y) / 98-104 (3-4 Y) / 110-116 (5-6 Y) / 122-128 (7-8 Y) / 134-140 (9-10 Y) €36.00
SWEATPANTS
PANTS & LEGGINGS
Color: Seaweed (Summer Sweat Garment Dye) / Stone Octopus (Summer Sweat Garment Dye) / Dip Dye Slate Blue (Summer Sweat Garment Dye)
JOGGERS
Color: Beans (Waffle) / Chai Tea (Waffle)
TWILL CHINO
Color: Mid Blue (Stretch Twill) / Desert Dust (Stretch Twill)
92-98
Y)
98-104
Y) / 110-116 (5-6 Y) / 122-128 (7-8 Y) / 134-140 (9-10 Y) €43,00
Size:
(2-3
/
(3-4
Size: 86-92 (1-2 Y) / 92-98 (2-3 Y) / 98-104 (3-4 Y) / 110-116 (5-6 Y) / 122-128 (7-8 Y) / 134-140 (9-10 Y) €45.00
Size: 86-92 (1-2 Y) / 92-98 (2-3 Y) / 98-104 (3-4 Y) / 110-116 (5-6 Y) / 122-128 (7-8 Y) / 134-140 (9-10 Y) €53.00
SPAGHETTI TOP
SHIRTS & TOPS
GIRLS
Color: Cream Little Flower Pointelle (Pointelle) / Flashy Pink Pointelle (Pointelle)
KNOTTED TANKTOP
Color: Granite Dots (Crinkle Cotton) / Very Berry (Crinkle Cotton) / Classic Stripes (Single Jersey)
RUFFLED TEE
Color: Cream (Single Jersey) / Granite Dots (Crinkle Cotton) / Very Berry Flower (Single Jersey) / Spicy Blush (Single Jersey)
BALLOON TEE
Color: Red Coral (Crinkle Cotton) / Very Berry (Crinkle Cotton) / Botanical Birds (Crinkle Cotton)
Size: 86-92 (1-2 Y) / 92-98 (2-3 Y) / 98-104 (3-4 Y) / 110-116 (5-6 Y) / 122-128 (7-8 Y) / 134-140 (9-10 Y) €29.00
Size: 86-92 (1-2 Y) / 92-98 (2-3 Y) / 98-104 (3-4 Y) / 110-116 (5-6 Y) / 122-128 (7-8 Y) / 134-140 (9-10 Y) €33.00
Size: 86-92 (1-2 Y) / 92-98 (2-3 Y) / 98-104 (3-4 Y) / 110-116 (5-6 Y) / 122-128 (7-8 Y) / 134-140 (9-10 Y) €39.00
Size: 86-92 (1-2 Y) / 92-98 (2-3 Y) / 98-104 (3-4 Y) / 110-116 (5-6 Y) / 122-128 (7-8 Y) / 134-140 (9-10 Y) €39.00
BATWING TEE
SHIRTS & TOPS
Cream (Slub Yarn) / Granite (Slub Yarn)
BUTTERFLY BLOUSE
Color: Powder Blue (Viscose)
PUFF BALLOON TEE
Color: Granite Dots (Crinkle Cotton) / Flashy Pink Pointelle (Pointelle)
RIB LONG SLEEVE TEE GIRLS
Color: Cream Little Flower (Rib 5x2) / Charcoal Little Leopard (Rib 5x2) / Faded Blue (Rib 8x3)
Size: 86-92
Y) / 92-98 (2-3 Y) / 98-104 (3-4 Y)
110-116 (5-6 Y) / 122-128 (7-8 Y) / 134-140 (9-10 Y) €39.00
(1-2
/
Size: 86-92
Y)
98-104
Y) / 110-116 (5-6 Y) / 122-128 (7-8 Y) / 134-140 (9-10 Y) €39.00
Size: 86-92 (1-2 Y) / 92-98 (2-3 Y) / 98-104 (3-4 Y) / 110-116 (5-6 Y) / 122-128 (7-8 Y) / 134-140 (9-10 Y) €46.00
(1-2
/
(3-4
Size: 86-92 (1-2 Y) / 92-98 (2-3 Y) / 98-104 (3-4 Y) / 110-116 (5-6 Y) / 122-128 (7-8 Y) / 134-140 (9-10 Y) €39.00
Color:
PUFF SHOULDER TEE
SHIRTS & TOPS
CROCHET COLLAR TEE
CHUNKY SPLIT SWEATER
CHUNKY FRILL SWEATER
BALLOON SWEATER
BROIDERY FRILL TUNIC
Color: Cream (Broidery) / Faded Blue (Broidery)
86-92
Y) / 92-98 (2-3 Y) / 98-104 (3-4 Y) / 110-116 (5-6 Y) 122-128
Y) / 134-140 (9-10 Y)
Color: Cream (Single Jersey) Size:
(1-2
(7-8
€39.00
Size: 86-92 (1-2 Y) / 98-104 (3-4 Y) / 110-116 (5-6 Y) 122-128 (7-8 Y) / 134-140 (9-10 Y)
Color: Cream Pointelle (Pointelle)
€36.00
Size: 86-92 (1-2 Y) / 92-98 (2-3 Y) / 98-104 (3-4 Y) / 110-116 (5-6 Y) / 122-128 (7-8 Y) / 134-140 (9-10 Y) €51.00
Color: Seaweed (Summer Sweat Garment Dye)
(Summer Sweat Garment Dye) Size: 86-92 (1-2 Y) / 92-98 (2-3 Y) / 98-104 (3-4 Y) / 110-116 (5-6 Y) / 122-128 (7-8 Y) / 134-140 (9-10 Y) €55.00
Color: Dip Dye Spicy Blush
Size: 86-92 (1-2 Y) / 92-98 (2-3 Y) / 98-104 (3-4 Y) / 110-116 (5-6 Y) / 122-128 (7-8 Y) / 134-140 (9-10 Y) €49.00
Color: Very Berry (Summer Sweat Garment Dye) / Faded Blue (Summer Sweat Garment Dye)
Size: 86-92 (1-2 Y) / 92-98 (2-3 Y) / 98-104 (3-4 Y) / 110-116 (5-6 Y) / 122-128 (7-8 Y) / 134-140 (9-10 Y) €49.00
KNITTED SWEATER KNITTED GIRLS CARDIGAN
Color: Marshmallow (Flat Knit) Size:
PUFF CARDIGAN
Color: Spicy Blush (Terry Cotton) / Very Berry (Garment Dye)
TWILL KIMONO
Color: Desert Dust (Stretch Twill) Size:
Color: Marshmallow (Flat Knit) Size:
Size: 86-92 (1-2 Y) / 98-104 (3-4 Y) / 110-116 (5-6 Y) / 122-128 (7-8 Y) / 134-140 (9-10 Y)
€49.00
86-92 (1-2 Y) / 92-98 (2-3 Y) / 98-104 (3-4 Y) / 110-116 (5-6 Y) / 122-128 (7-8 Y) / 134-140 (9-10 Y) €59.00
92 (2 Y) / 104 (4 Y) / 116 (6 Y) / 128 (8 Y) / 140 (10 Y) €59.00
92 (2 Y) / 104 (4 Y) / 116 (6 Y) / 128 (8 Y) / 140 (10 Y) €65.00
BROIDERY LAYER DRESS
DRESSES
Color: Cream (Broidery) / Spicy Blush (Broidery)
BUTTERFLY
RELAXED POCKET
BALLOON DRESS (SS)
Size: 86-92 (1-2 Y) / 92-98 (2-3 Y) / 98-104 (3-4 Y) / 110-116 (5-6 Y) / 122-128 (7-8 Y) / 134-140 (9-10 Y) €65.00
Size: 86-92 (1-2 Y) / 92-98 (2-3 Y) / 98-104 (3-4 Y) / 110-116 (5-6 Y) / 122-128 (7-8 Y) / 134-140 (9-10 Y) €49.00
DRESS Color: Powder Blue (Viscose)
Color: Classic Stripes (Single Jersey) / Red Coral (Crinkle Cotton) / Very Berry Flower (Single Jersey) Size: 86-92 (1-2 Y) / 92-98 (2-3 Y) / 98-104 (3-4 Y) / 110-116 (5-6 Y) / 122-128 (7-8 Y) / 134-140 (9-10 Y) €49.00
Size: 86-92 (1-2 Y) / 92-98 (2-3 Y) / 98-104 (3-4 Y) / 110-116 (5-6 Y) / 122-128 (7-8 Y) / 134-140 (9-10 Y) €49.00
DRESS Color: Very Berry (Crinkle Cotton) / Granite Dots (Crinkle Cotton) / Botanical Birds (Crinkle Cotton)
DRESSES & JUMPSUITS
CHUNKY SWEATDRESS
Very Berry (Summer Sweat Garment Dye) / Stone Melange (Summer Sweat Garment Dye)
(1-2
(2-3
SPAGHETTI JUMPSUIT
JUMPSUITS
Botanical Birds (Crinkle Cotton) / Granite Dots (Crinkle Cotton) / Flashy Pink Pointelle (Pointelle)
Size: 86-92
Y) / 92-98
Y) / 98-104 (3-4 Y) / 110-116 (5-6 Y) / 122-128 (7-8 Y) / 134-140 (9-10 Y) €59.00
Size: 86-92 (1-2 Y) / 92-98 (2-3 Y) / 98-104 (3-4 Y) / 110-116 (5-6 Y) / 122-128 (7-8 Y) / 134-140 (9-10 Y) €43.00
Color:
Color:
TWILL V SHAPE SKIRT
SKIRTS
Color: Mid Blue (Stretch Twill)
RUFFLED SKIRT
Color: Granite Dots (Crinkle Cotton) / Very Berry Flower (Single Jersey) / Red Coral (Crinkle Cotton)
WRAP SKIRT
Color: Powder Blue (Viscose) / Botanical Birds (Crinkle Cotton) / Honey Glow
TULE
Size: 86-92 (1-2 Y) / 92-98 (2-3 Y) / 98-104 (3-4 Y) / 110-116 (5-6 Y) / 122-128 (7-8 Y) / 134-140 (9-10 Y) €39.00
(Viscose) Size: 86-92 (1-2 Y) / 92-98 (2-3 Y) / 98-104 (3-4 Y) / 110-116 (5-6 Y) / 122-128 (7-8 Y) / 134-140 (9-10 Y) €39.00
Size: 86-92 (1-2 Y) / 92-98 (2-3 Y) / 98-104 (3-4 Y) / 110-116 (5-6 Y) / 122-128 (7-8 Y) / 134-140 (9-10 Y) €42.00
Size: 86-92 (1-2 Y) / 92-98 (2-3 Y) / 98-104 (3-4 Y) / 110-116 (5-6 Y) 122-128 (7-8 Y) / 134-140 (9-10 Y) €49.00
SKIRT Color: Flashy Pink (Tule)
BROIDERY SKIRT
SHORTS
Color: Cream (Broidery) / Spicy Blush (Broidery)
RUFFLED SHORTS
Color: Granite Dots (Crinkle Cotton) / Very Berry (Crinkle Cotton) / Botanical Birds (Crinkle Cotton)
GIRLS GYM SHORTS
Color: Spicy Blush (Terry Cotton)
86-92 (1-2 Y) / 92-98 (2-3 Y) / 98-104 (3-4 Y) / 110-116 (5-6 Y) / 122-128 (7-8 Y) / 134-140 (9-10 Y) €49.00
Size:
Size: 86-92 (1-2 Y) / 92-98 (2-3 Y) / 98-104 (3-4 Y) / 110-116 (5-6 Y) / 122-128 (7-8 Y) / 134-140 (9-10 Y) €33.00
Size: 86-92 (1-2 Y) / 92-98 (2-3 Y) / 98-104 (3-4 Y) / 110-116 (5-6 Y) / 122-128 (7-8 Y) / 134-140 (9-10 Y) €33.00
LEGGINGS
PANTS & LEGGINGS
RIB FRILL LEGGINGS
Very Berry Flower (Single Jersey)
FLARED PANTS
Dip Dye Spicy Blush (Summer Sweat Garment Dye)
SWEAT CULOTTE
Seaweed (Summer Sweat Garment Dye)
BROIDERY CULOTTE
Faded Blue (Broidery)
Charcoal Little Leopard (Rib 5x2) / Faded Blue (Rib
Very Berry FLower (Single Jersey)
TWILL CULOTTE
Desert Dust (Stretch Twill)
SUMMER FRILL PANTS
Granite Dots (Crinkle Cotton) / Botanical Birds (Crinkle Cotton)
Color:
Size: 86-92 (1-2 Y) / 92-98 (2-3 Y) / 98-104 (3-4 Y) 110-116 (5-6 Y) / 122-128 (7-8 Y) / 134-140 (9-10 Y) €39.00
Color:
Size: 86-92 (1-2 Y) / 92-98 (2-3 Y) / 98-104 (3-4 Y) / 110-116 (5-6 Y) / 122-128 (7-8 Y) / 134-140 (9-10 Y) €43,00
Color:
Size: 86-92 (1-2 Y) / 92-98 (2-3 Y) / 98-104 (3-4 Y) / 110-116 (5-6 Y) / 122-128 (7-8 Y) / 134-140 (9-10 Y) €46,00
8x3) Size: 86-92 (1-2 Y) / 92-98 (2-3 Y) / 98-104 (3-4 Y) / 110-116 (5-6 Y) / 122-128 (7-8 Y) / 134-140 (9-10 Y) €36.00
Color:
Color:
Size: Size: 86-92 (1-2 Y) / 92-98 (2-3 Y) / 98-104 (3-4 Y) / 110-116 (5-6 Y) 122-128 (7-8 Y) / 134-140 (9-10 Y) €31.00
Size: 86-92 (1-2 Y) / 92-98 (2-3 Y) / 98-104 (3-4 Y) / 110-116 (5-6 Y) / 122-128 (7-8 Y) / 134-140 (9-10 Y) €39.00
Color:
Size: 86-92 (1-2 Y) / 92-98 (2-3 Y) / 98-104 (3-4 Y) / 110-116 (5-6 Y) / 122-128 (7-8 Y) / 134-140 (9-10 Y) €49,00 €43.00
Size: 86-92 (1-2 Y) / 92-98 (2-3 Y) / 98-104 (3-4 Y) 110-116 (5-6 Y) / 122-128 (7-8 Y) / 134-140 (9-10 Y)
Color:
Color:
Accessories
SUN HAT
ACCESSOIRIES
Color: Chai Tea Stripes (Single Jersey) / Classic Stripes (Single Jersey) / Granite Dots (Crinkle Cotton) / Spicy Blush (Broidery)
Size: 0-6 M / 6-12 M / 1-3 Y / 3-6 Y
€25.00
BOW TIE HEADBAND
Color: Granite Dots (Crinkle Cotton) / Very Berry Flower (Single Jersey) / Spicy Blush (Terry Cotton)
Size: 3 M / 6 M / 1-4 Y
€15.00
SCRUNCHIE
Color: Granite Dots (Crinkle Cotton) / Very Berry Flower (Single Jersey) / Spicy Blush (Terry Cotton)
One Size
€9.00
BROIDERY BANDANA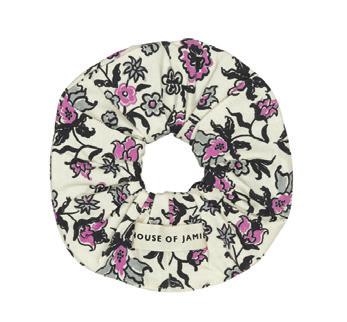 Color: Cream (Broidery) / Faded Blue (Broidery)
One Size
€15.00
ANKLE SOCKS
SOCKS & TIGHTS
Granite Stripes / Sport Bright Indigo / Stone HOJ
ANKLE SOCKS / ANKLE SOCKS PELERINE


Granite Dots & Organza / Oatmeal & Lace / Stone & Lace
TIGHTS PELERINE
Size: 0-6 M / 19-22 (6-12 M) / 23-26 (2-3 Y) / 27-30 (4-6 Y) / 31-34 (7-8 Y) / 35-38 (9-10 Y) €7.00 / €6.50
Color:
Size: 0-6 M / 19-22 (6-12 M) / 23-26 (2-3 Y) / 27-30 (4-6 Y) / 31-34 (7-8 Y) / 35-38 (9-10 Y) €7.50
Size: 0-6 M / 19-22 (6-12 M) / 23-26 (2-3 Y) / 27-30 (4-6 Y) / 31-34 (7-8 Y) 35-38 (9-10 Y) €16.00
Color:
TIGHTS Color: Caramel Leo
Color: Oatmeal
Size: 0-6 M / 19-22 (6-12 M) / 23-26 (2-3 Y) / 27-30 (4-6 Y) / 31-34 (7-8 Y) 35-38 (9-10 Y) €16.00
/ Stone
Swimwear
SMOCKED SWIMSUIT UPF50+
SMOCKED BIKINI UPF50+
RUFFLED BABY SWIMSUIT UPF50+
BABY UV PLAYSUIT UPF50+
Color: Apricot Monochrome / Spicy Blush Flower Size: 56-62 (1-3 M) / 62-68 (3-6 M) / 74-80 (6-12 M) / 86-92 (1-2 Y) / 92-98 (2-3 Y) / 98-104 (3-4 Y) / 110-116 (5-6 Y) / 122-128 (7-8 Y) / 134-140 (9-10 Y) €49.00
Color: Apricot Monochrome / Spicy Blush Flower Size: 86-92 (1-2 Y) / 92-98 (2-3 Y) / 98-104 (3-4 Y) / 110-116 (5-6 Y) / 122-128 (7-8 Y) / 134-140 (9-10 Y) €49.00
Color: Apricot Monochrome / Spicy Blush Flower Size: 56-62 (1-3 M) / 62-68 (3-6 M) / 74-80 (6-12 M) / 86-92 (1-2 Y) €49.00
SWIMWEAR
Color: Rustic Red Octopus / HOJ Sea Blue Size: 56-62 (1-3 M) / 62-68 (3-6 M) / 74-80 (6-12 M) / 86-92 (1-2 Y) / 92-98 (2-3 Y) / 98-104 (3-4 Y) €49.00
SWIM GYM SHORTS UPF50+
SWIMWEAR
Color: Rustic Red Octopus / HOJ Sea Blue
WOVEN SWIM SHORTS UPF50+
Color: Rustic Red / HOJ Sea Blue
DAD'S WOVEN SWIMSHORTS UPF50+
Color: Rustic Red / HOJ Sea Blue Size: S / M / L / XL
UV SWIM HAT UPF50+
Color: Apricot Monochrome / Spicy Blush Flower / Rustic Red Octopus / HOJ Sea Blue Size: 0-6
M / 6-12 M / 1-3 Y / 3-6 Y €29.00
86-92 (1-2 Y) / 92-98 (2-3 Y) / 98-104 (3-4 Y) / 110-116 (5-6 Y) / 122-128 (7-8 Y) / 134-140 (9-10 Y) €49.00
Size:
€59.00
56-62 (1-3 M) / 62-68 (3-6 M) / 74-80 (6-12 M) / 86-92 (1-2 Y) €35.00
Size:
Verrijn Stuartweg 26-J 1112 AX Diemen (Amsterdam) The Netherlands +31 (0)20 3585479 info@houseofjamie.com