ShowMeTheBugs! Jerry McGuire Pest Control LLC 1075 West Creek Rd. Rochester Mills 724-417-5370 412-862-7422 jerrymcguire37@gmail.com jerrymcguirepestcontrol.com Lic.# BU13377 11 am to 9 pm daily, closed Wednesdays
Joe's DRIVE IN WE'RE OPEN FOR THE SEASON! HOT DOGS, CHEESEBURGERS, FRIES, ICE CREAM, AND SO MUCH MORE! DINE-IN OR TAKE OUT Bottom of Indiana Hill, Punx'y • 814-938-5760 SERVING YOUR FAVORITE ICE CREAM TREATS TIL 9PM NOW HIRING: Call Joe at 814-541-9684 to set up an interview joesdrivein.com
Joe's
2 – Punxsutawney Hometown – April 2023 - Issue #270
On the cover: Happy Easter!
'Punxsutawney Hometown' magazine
© Copyright 2023 — All Rights Reserved. Schedule your advertising in our next edition! We reach 100% of the local and area homes and businesses!
- Concentrated Circulation8,100+ copies of Punxsutawney Hometown magazine are direct-mailed to homes in Punxsutawney and surrounding towns and areas, giving our advertisers nearly 100% coverage . . . we deliver to every home and business! (As always — our circulation is verified — mailing and printing statements available.)
We are the only Punxsutawney-owned media!
Punxsutawney
Proud, Boosting our Hometown!
Publisher
Mary L. Roberts
Advertising
Mary L. Roberts
Tracey Young
Art Director
Melissa Salsgiver
Hometown Writers
James Lauffer, Editor
S. Thomas Curry
Shirley Sharp
Mary Ellen Pollock-Raneri
Marty Armstrong
Dr. Gloria Kerr
Danielle Merrow
All material submitted becomes the property of Punxsutawney Hometown magazine.
Mary Roberts (814) 952-3668
Tracey Young (814) 938-9084
hometown@punxsutawneymagazine.com
Our business mailing address:
129 Aspen Rd., Punxsutawney, PA 15767
With our office located in: Railroad Building, Suite 100 N. Penn St., Punxsutawney, PA 15767
Yearly Subscriptions: $37 — First Class Mail www.punxsutawneymagazine.com
From the Editor's Desk Lady Chucks Enjoy Special Season On and Off the Court
By James Lauffer of Hometown magazine
The Hometown staff, community, and advertisers congratulate the Lady Chucks varsity basketball team for their
achieved by the Lady Chucks during the campaign that began in December and ended in March.
"Our girls were able to experience a little bit of everything during the regular season," he said. "They won a tip-off tournament against good competition in Warren and two tough games in our Holiday Tournament."
As the special season progressed, it became clear that 2022-23 Lady Chucks were continuing, and adding to, the tradition of excellence established by previous Lady Chuck teams.
"Through the 21-1 regular season, the girls were able to win the District 9 League Championship, as well," Coach Carlson continued. "In the playoffs, the girls won Districts with a great fourth-quarter comeback. The season ended with a close loss to Knoch in the state playoffs."
the Lady Chucks' season – perhaps the most enjoyable part, but a small part nonetheless.
Coach Carlson expressed his appreciation for the team's willingness to embrace the effort and hours that must be invested to ensure a successful season. "The season takes a tremendous amount of hard work, including hours of work during the preseason then countless more hours during the regular season," he said. "These girls seemed to enjoy the grind and made the time together worthwhile."
successful 2022-23 season. The team, led by Coach Mike Carlson and assistant coaches Brad Constantino and Steve White, finished the season with a record of 22-2, a special season when judged solely by the number of wins and losses. But the season – the team –transcended its final record. Coach Carlson, who has coached the team since the 2015-16 season, pointed out a number of milestones
Any season – even the most special of seasons –has its share of ups and downs, and the coach noted the resilience of the team when facing inevitable challenges. "A number of girls dealt with injury, illness, and busy schedules throughout the season," he said. "They did not make excuses and very rarely complained. Instead they continued to work and improve."
The Lady Chucks' collective willingness to "pay the price" for their success not only makes their success sweet, but also provides an example of what success costs. "Hopefully, they were able to see that when you work hard, success is that much more special," said the coach. "Our younger players can see that it will take the same effort to get to the next level."
The Lady Chucks didn't practice and play basketball in a vacuum. They were, and are, student-athletes who juggled the demands of
Playing their games was only a small part of - Continued on page 9
Punxsutawney Hometown – April 2023 - Issue #270 – 3
Area School Board An experienced educator PAID FOR BY THE CANDIDATE
Punxsutawney
Riley Doverspike aims for the hoop during a lay-up.
Danielle Griebel and Avary Powell work together to get points for their team.
Photos by Jacinda Gigliotti
Samantha Griebel blocks St Mary's as they get ready to pass the ball.
Danielle Griebel making a free throw.
Chloe Presloid prepares to toss the ball to a teammate. Avary Powell shoots and makes the basket!
Catholic Daughters
FISH FRY
Call to order
814-938-6540
ext 2227
from 2-6 p.m
Lent
every Friday during $17/adult $7/children 5-10 under 5 eat free
Take-out & deliver y meals ready star ting at 4 pm In-house meals will be ser ved 4-7 pm
Baked Haddock or beer battered Cod, Sides (choice of 2): Haluski/Pierogies on alternating weeks, Seasoned potatoes, Mixed Vegetables, French Fries Plus coleslaw, dessert & beverage
SSCD Auditorium
TAKE OUT AND FREE IN-TOWN DELIVERY AVAILABLE Volunteers are needed to help at the Hall and to provide delivery service.
Punxsutawney CHAMBER OF COMMERCE MIXER
Sponsored by
2023 Holy Week Services
April 2 at 3 p.m.
PALM SUNDAY
"Ready Yourself as His Sanctuary"
April 7 at 4 p.m.
GOOD FRIDAY
"Our Bridegroom Covered in Blood" (Tenebrae Service)
April 9 at 12 p.m.
EASTER CELEBRATION SERVICE
With a ham luncheon to follow Come join us in Worship
Regular Sunday Services at 3 pm
MARTIN LUTHER
LUTHERAN CHURCH LCMS
230 N Penn St., Punxsutawney 814-938-9792
April 20, 2023
4-6 p.m. at Punxsutawney Country Club
Anniversary of 'Dawn to Dusk'
Radio in Punxsutawney
Prizes: One new membership for 2023 for a non member OR 50 percent off to one existing member for 2024
LIGHT REFRESHMENTS PLUS social membership drawing
Every 15 min
By S. Tomas Curry of Hometown magazine
In the memory of many residents of the Punxsutawney area, the spring season of 2023 is the 70th anniversary of daytime radio and daily broadcast programming from studios in Punxsutawney, operating only from dawn to dusk. Daily radio had its beginning in local history when WPME went on the air on March 18, 1953. On April 24, 1953, a formal opening of its broadcast studios in a building on North Gilpin Street was held. The general public had the opportunity to inspect its facilities. When it all began, the headline in the Punxsutawney Spirit on February 6, 1953, announced "City's First Radio Station to Be On Air This Month." But it wasn't until March 18 that the first broadcast was heard at 7 a.m. by eager radio listeners. Older Hometown readers and Punxsutawney natives who remember the 1950s as teenagers
and adults might recall the excitement when WPME became an AM radio station in Punxsutawney.
Punxsutawney's new AM radio station was considered a milestone moment in Punxsutawney history by many local residents. With music on the air from vinyl records, live performances by local talent, local news, hospital news, devotions, Bible-time, local sports, too, there is much to remember about those regular programs on the "Radio Log" printed in the Punxsutawney Spirit. And memories of the local radio personalities who had their "radio voices" in the community.
While WPME was "the first" in the memories of one generation, research found that WHBX was "on the air" in April 1925, a few years after Pittsburgh's KDKA was on the air in November 1920 as the first commercial radio station in U.S. history. That
- Continued on page 6
4 – Punxsutawney Hometown – April 2023 - Issue
#270
"To Die & Rise with Christ"
PUNXSUTAWNEY WORSHIP & SERVICE CENTER PUNXSUTAWNEY FIRST UNITED METHODIST PUNXSY FIRST UNITED METHODIST CHURCH 301 West Mahoning St. • 814-938-7500
10
EASTER DAY Christ the Lord is Risen Today!
Worship
am
A familiar building on North Gilpin Street in downtown Punxsutawney has its history. It was built in 1907 for the Punxsutawney Hospital. For 20 years, from 1953 to 1973, the building housed the office and studios of WPME-AM radio for daytime radio programs. (photo courtesy Punxsutawney Area Historical & Genealogical Society)
Punxsutawney Hometown – April 2023 - Issue #270 – 5
Thur., April 6th
EASTER PARTY at 11 am
BREAKFAST Mondays from 9:30 - 11 am
April 3: Buckwheat Cakes & Sausage
April 10: French Toast & Ham
April 17: Blueberry Pancakes & Sausage
April 24: Scrambled Eggs & Bacon
SEWING CLASS WITH MARLENE
Monday, April 3 at 11 am
BINGO WITH KIM from Embassy at Hillsdale
Thursday, April 6 at 12:30 pm
MAKING SOUP
Monday, April 10 at 11 am
SO U P SALE F U NDRAISER April 11-13
Italian Wedding Soup $5/Qt.
"SENIOR OLYMPICS PRACTICE" 12:30 pm All Days
April 5, April 17, April 19, April 24
SEED PLANTING - with Monika from the Indiana County Conservation District
Tues., April 18, 12:30 pm
AUDUBON DAY - Wed., April 26
Feed the birds with us at 12:30 pm
JACQUE PERRY I
YOGA CLASS - Tues., April 4 at 11 am with Jeril
FITNESS CLASS - Wednesdays at 11 am with Fitness Instructor Carole
NUTRITION EDUCATION
Topic: How To Carb With Diabetes
Wednesday, April 5 at 12 Noon
BINGOCIZE
Every Tuesday & Thursday 10 am
THEMED BINGO
April 4: Mystery Bingo at 12:30 pm
April 25: Brown Bag Bingo at 12:30 pm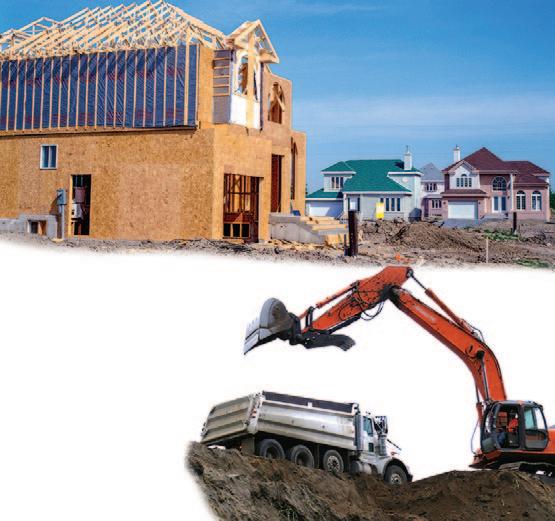 DIME BINGO
Thursday, April 13 & 27 at 12:30 pm
NATIONAL GRILLED CHEESE SANDWICH DAY
Wednesday, April 12 at Noon Soup & Sandwich Lunch only $3.50 PA MEDI COUNSELING with Lisa
Thursday, April 13 at 11:30 am
GRANGE CHURCH OF GOD GOSPEL MUSIC
Tues., April 11 at 12:30 pm
GOSPEL MUSIC with DJ Randy
Thursday, April 20 at 11 am
HYMN SING WITH KAY
Thursday, April 27 at 11 am
Anniversary of 'Dusk to Dawn'
Continued from page 4
moment started a growing radio craze with many radio stations across the country transmitting programs of popular music, news, sports, community events, and local stories.
While local radio enthusiasts were listening to the powerful signals from the big city stations, WHBX went on the air three times a week with evening programs that began at 8:30 and continued until 10:30. That amateurish radio broadcasting experience was from the home of Paul Bowser in Punxsutawney's East End and was supported by donations from local businesses as "sponsors." Those were the years before commercials became a means of support and profit, and when FCC franchises were required. Though a spectacular event for its time, having a well-publicized beginning in local history, the 50-watt WHBX radio station continued for only a few months in 1925.
Radio stations with call letters as KYW (Philadelphia), WBZ (Boston), KQV (Pittsburgh) were among the "heritage radio stations" before Federal Communications Commission (FCC) policy established radio station call letters. Stations west of the Mississippi River would begin with a "K" in their call letters. Those east of the Mississippi River would use "W" to identify their station.
Area residents would depend on a few national networks for music, drama and comedy as entertainment, and sports. NBC, CBS, and ABC provided popular radio personalities in Groucho Marx, Arthur Godfrey, or Fibber McGee and Molly and programs with What's My Line, Mystery Theater, etc. Area radio stations in the early 1950s, DuBois' WCED and WKBI in St. Marys, were on the air for news, music, entertainment, and coverage of area sports. Among sports events, readers might remember the 1950 radio coverage by WCED of Punxsutawney's Little League regional play-off baseball games in 1950 and the LL championship games in Williamsport. Or Teener League games, or live radio broadcasts by the radio station on Groundhog Day in Punxsutawney.
In 1952, radio broadcasting in Punxsutawney began a history that celebrates the 70th anniversary this year. In May 1952
- Continued on next page
6 – Punxsutawney Hometown – April 2023 - Issue #270 • FRESH MEATS • DELICIOUS BAKERY ITEMS • FRESH PRODUCE • AMAZING SERVICE We'll even help you to the car! 53 Taylor St., Brookville OPEN 7 DAYS A WEEK Mon.-Sat. 8 am - 8 pm Sunday 8 am - 7 pm 849-8395 www.hometownmarket.biz Quality Products at everyday low prices Hometown Market Gift Cards are great for any occasion! 938-7110 31 Universal Dr., Punx'y Auto • Home Business • Life Jacque Perry www.jacqueperry.com
THE DIFFERENCE
provide smart, easy insurance solutions that help you stay focused on what matters most. SEPTIC SERVICE LLC SEPTIC SERVICE LLC Ken's Ken's OFFICE:
CELL: 814.952.4894 • Septic Tank Service • Portable Sinks & Restrooms • RV Holding Tanks Serviced 590 Spruce Alley FIT and FUN
NSURANCE EXPERIENCE
We
814.618.5669
PA# 039200 RIO HOMES 814 -938-6599 814 -541-8878 SHYLOH'S EXCAVATION WHAT WE DO: •New Homes & Additions •All Concrete Work •Foundations•All Utilities •Land Clearing•Road Building •Site Development •Top Soil, Stone, Shale •Parking Lots PETE POERIO MR. CONCRETE
In May 1953. WPXY became Punxsutawney's second AM radio station to offer programs of music, news, local features, and sports. Its studios were in the Punxsutawney Hotel on North Findley Street. (photo a copy from December 1953 Punxsutawney Spirit)
Among exhibits in the Bennis House Museum of the Punxsutawney Area Historical & Genealogical Society is that of memorabilia relating to the history of radio in the Punxsutawney area. Seen above are older radios and a reminder of WPME radio when it went "on the air" daily in 1953. (photo by S. Thomas Curry)
Anniversary of 'Dusk to Dawn'
Continued from previous page
the Punxsutawney Spirit made a brief announcement in a headline "Radio Station is Proposed For City." More details came in October 1952 when it was learned that Punxsutawney should expect two radio sta
watt station was to begin operation in midFebruary. But history was made on March 18, 1953, when the FCC approved a commercial station of WPME, 1540 on the dial, with daily broadcasts from sunrise to sunset. The call letters for the station were used from the last names of the founders Sherman Pruett, Andrew McCumbee, and Charles Erhard. The station used the Associated Press news wire for national news. A 315-foot antenna tower was installed on a plot of ground near what was then the Starlite Drive-In Theater along PA Route 36 beyond Punxsutawney in Young Township.
Pirate baseball game was scheduled for 1 p.m. Its daily programs began the next day, beginning at 6:30 a.m. The station operated as an affiliate of the Mutual Broadcasting System.
That Punxsutawney had an old unique name of Native-American origin and had nationwide recognition with Groundhog Day, the owners chose WPXY for the call letters of its AM station. A memory shared to the writer about the station was about the time when WPXY had an informal "spelling bee." When a listener called to the station the person was asked to spell "Punxsutawney." As recalled, most people failed.
mart Plaza is now located. Familiar to many residents and Punxsutawney natives as the Punx'y Hotel, the building was destroyed by fire in December 2011.
With two radio stations to be in operation in 1953, the editor of the Punxsutawney Spirit commented, "Punxsutawney for a lot of years was one of the largest non-metropolitan towns without a radio station. Now it is to have two. From an economic standpoint it is going to have one too many." On February 25, 1955, WPXY ended its broadcasting in the area and moved to Milton, Pa. WPME bought some of its equipment and would carry some of the programs that were on the WPXY schedule.
tions. Each would have Federal Communications Commission approval to operate day-time radio stations. It was hoped that the two stations, proposed by the Punxsutawney Broadcasting Company and the Jefferson Broadcasting Company, would be operating before January 1.
After some delays, hope for the Punxsutawney Broadcasting Company's 1,000-
In early May 1953, Punxsutawney's second radio station began operation by the Jefferson Broadcasting Company. With hopes its programming could be on the air in late April, the first day of programs was postponed until May because of severe weather conditions that delayed the erection of its transmitting tower. The "grand opening broadcast" of afternoon programs over the 500-watt WPXY, 1290 on the dial, was on Sunday May 3, 1953, when the Pittsburgh
Radio station WPME began its live programming in 1953 in studios located on North Gilpin Street in the Gilpin Street portion that was formerly a residence and became a part of what was known as the old Punxsutawney Hospital building (1907–1930). The hospital merged with the Adrian Hospital and the latter housed the Clearfield Aviation Institute from 1946 to 1953. When WPME opened its office and studios there the building was owned by the Chamber of Commerce. Sold again, it became known as the Carlino Building. Older residents today might remember it as the WPME Building in the 1950s.
Radio station WPXY entered Punxsutawney's radio history with its studios in downtown Punx'y on North Findley Street. A building formerly the Gleckler Hotel was remodeled in 1946 and reopened as Hotel Punxsutawney. The station's studios were on the third floor of the hotel building. A 202-foot transmitting tower for WPXY was located on the Indiana Hill where the Wal-
Charles M. Erhard arrived in Punxsutawney in 1953, a 24-year-old young man, to begin operation of WPME as an AM radio station. In 1955 WPME became Punxsutawney's only radio station. The future of radio in the country also meant changes for Punxsutawney's radio listeners. Ahead during the "Erhard era" was growth that required a new location and improvements in operation and the introduction of the FM frequency that provided local programming beyond the "sunlight to sunlight" years of WPME-AM. New ownership and new call letters were among the changes.
This writing is about the beginning of Punxsutawney's radio years. Another chapter is ahead about Punxsutawney radio. There are memories among Punxsutawney Hometown readers about their hometown radio station in its early years of 1950s through 1970, its programs, and radio personalities – please share these memories.
Punxsutawney Hometown – April 2023 - Issue #270 – 7 RideATA Call Today Sign Up is Easy 1.866.282.4968 Punxsutawney •85% DISCOUNT Door to Door on ATA Call a Bus & ATA Countywide PWD & Seniors 65+ Seniors 65+ •RIDE FREE on ATA Fixed Routes
After a remodeling in 1946, an older hotel was renamed Hotel Punxsutawney. A popular site for many local residents and Punxsutawney natives as the Punx'y Hotel, the building was destroyed by fire in December 2011. (photo by S. Thomas Curry)
• • •