bEST cHRISTMAS cHRISTMAS
Gift INSI d E: oR d ER y ou R Ho LI d Ay E ATS
Guide
News and culture weekly
serving Metro southern New Hampshire
Published every Thursday (1st copy free; 2nd $1).
195 McGregor St., Suite 325, Manchester, N.H. 03102 P 603-625-1855 F 603-625-2422 hippopress.com email: news@hippopress.com
editoriAl
executive editor
Amy Diaz, adiaz@hippopress.com features editor
Matt Ingersoll mingersoll@hippopress.com, Ext. 152 editorial design
Tristan Collins hippolayout@gmail.com copy editor
Lisa Parsons, lparsons@hippopress.com staff writers
Angie Sykeny asykeny@hippopress.com Katelyn Sahagian ksahagian@hippopress.com, Ext. 130
contributors Michelle Belliveau, Mya Blanchard, John Fladd, Jennifer Graham, Henry Homeyer, Chelsea Kearin, Michele Pesula Kuegler, Dave Long, Fred Matuszewski, Eric W. Saeger, Meghan Siegler, Dan Szczesny, Michael Witthaus
listings
Arts listings: arts@hippopress.com Inside/Outside listings: listings@hippopress.com
Food & Drink listings: food@hippopress.com Music listings: music@hippopress.com
business
publisher
Jody Reese, Ext. 121 jreese@hippopress.com Associate publisher
Dan Szczesny
Associate publisher
Jeff Rapsis, Ext. 123 jrapsis@hippopress.com production
Tristan Collins, Jennifer Gingras circulation manager
Doug Ladd, Ext. 135 dladd@hippopress.com
Advertising manager
Charlene Nichols, Ext. 126 cnichols@hippopress.com
Account executives
Alyse Savage, 603-493-2026 asavage@hippopress.com
Roxanne Macaig, Ext. 127 rmacaig@hippopress.com
Tammie Boucher, support staff, Ext. 150
ad call 625-1855, Ext.
For Classifieds dial Ext. 150 or e-mail classifieds@hippopress.com
on the cover
Gift Guide 2022 It's a season of gifts and giving. Looking for gift ideas? Find suggestions for theater and concert goers (page 12), kids (page 16), gardeners (page 18), foodies (page 22), wine-lovers (page 30) and music fans (page 36). And we get some advice from a United Way of Greater Nashua official (page 6) about how to help community members in need.
Also on the cover The Majestic Theatre presents The Best Christmas Pageant Ever this weekend in Derry (page 14). Find out where to go to have a festive holiday feast on and before Christmas (page 26). Looking to order holiday pies, pastries and dinners now? Get some ideas for what to order and where to order from in the listing which starts on page 23.
inside this week
news & notes
news in brief
Q&A
sports
QuAlity of life index
this week the Arts
Gifts for Art And theAter lovers
Arts roundup
holidAy clAssics on stAGe
inside/outside 16 Gifts for kids 17 kiddie pool
Family fun events this weekend. 17 treAsure hunt
There's gold in your attic. 18 Gifts for GArdeners 19 cAr tAlk
Automotive advice.
cAreers
20 on the job
What it's like to be a... food 22 Gifts for foodies Christmas Takeout; Christmas Dine-in; In the Kitchen; Weekly Dish; Try This at Home; Wine. pop culture
32 reviews CDs, books, film and more. Amy Diaz looks at some non-standard Christmas fare, including Violent Night nite
36 bAnds, clubs, niGhtlife
Nite Roundup, concert & comedy listings and more.
36 comedy this week
Where to find laughs.
38 music this week
Live music at your favorite bars and restaurants.
42 concerts
Big ticket shows.
42 triviA niGhts
Find some friendly competition.
odds & ends
43 rock 'n' roll crossword
43 ken ken, word roundup
44 crossword, sudoku
45 siGns of life, 7 little words
46 news of the weird
Hippo | December 8 - 14, 2022 | page 2
vol 22 no
December 8 - 14, 2022
49
4
6
9
10
11
12
13
14
To
an
place
126
Unsolicited submissions will not be returned or acknowledged and will be destroyed. Opinions expressed by columnists do not represent the views of the Hippo or its advertisers. Holly Jolly Arts & Crafts Fair Dec. 10th Sat. 9am-3pm 75+ Fabulous Exhibitors! 139026 Free Admission! DoubleTree Hotel Nashua 2 Somerset Pkwy. Everett Turnpike Exit 8 (603) 387-1510 joycescraftshows.com Santa's Stocking Stuffer Craft Fair Dec. 17th Sat. 9am-3pm 75+ Fabulous Exhibitors! Free Admission! DoubleTree Hotel Nashua 2 Somerset Pkwy. Everett Turnpike Exit 8 (603) 387-1510 joycescraftshows.com 139028
138812
Both students will receive a $10,000 college scholarship and will represent New Hamp shire at a program in Washington, D.C., in March that focuses on public service, leader ship and education.
Michael Davidow. Courtesy photo. Beverly Stoddart. Courtesy photo. Tower of Toys. Courtesy photo.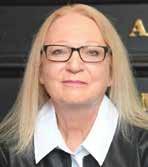 Business info
The New Hampshire Sec retary of State's Corporations Division has launched a new dashboard web page allow ing the public to see data about New Hampshire businesses. According to a press release, the Division has expanded its online services for businesses over the last year, giving businesses the ability to file annual reports and obtain certificates of good standing. The dashboard, a new and improved Quickstart appli cation, enables users to access information about the distribu tion of businesses across the state; review business filings; file annual reports; create new businesses and more. See it at quickstart.sos.nh.gov.
M for moose
The letter "M" has been
word: "C" for conservation, "H" for heritage, "P" for preservation and "M" for moose. Funds raised from the Moose Plates support a variety of conservation, heri tage and preservation programs in New Hampshire. The program has raised more than $30 million since its inception in December 2000. Moose Plates can be pur chased at city and town clerks' offices at the time of vehicle reg istration. The cost is $30 a year, plus a one-time $8 purchase fee. Vanity Moose Plates are also available for an additional charge. Visit mooseplate.com.
Donation for kids
An anonymous donor has pledged to donate $50,000 to Big Brothers Big Sisters of New Hampshire, a nonprofit that pro vides statewide one-to-one youth mentoring services, if its Thank
our programming completely free of cost to any child in need of a safe and trusted adult mentor in their life," CEO Stacy Kramer said in the release. "Every child deserves someone in their cor ner, and you can have a direct impact on making that happen." To contribute to the campaign, visit give.bbbsnh.org/TGC2022.
Toys
United Way of Greater nashua is looking for volunteers for its Learn United tutoring program. According to a press release, vol unteers tutor elementary-aged students in a school setting through a partnership with the Nashua School District's 21st Century Extended Day Program, which provides after-school enrichment and homework sup port at seven Nashua schools. Tutoring may be held one-on-one or in small groups. No formal training or educational experi ence is required to volunteer. Email tutoring@unitedwaynash ua.org or call 882-4011.
The 11th annual Tower of Toys initiative is accepting dona tions of unwrapped holiday gifts for children of families in need now through Thursday, Dec. 15. According to a press release, acceptable items include toys, sports equipment, art supplies, cosmetics, movie certificates and gift cards. Donations can be dropped off at the Beacon Building Atrium, 814 Elm St. in Manchester, or ordered online with children and families. A writers in conversation with col umnist Beverly Stoddart, starting
day, Dec. 12, at 6 p.m. Davidow - a novelist, criminal defense
NH.org columnist - will discuss
"The First
NEWS & NOTES
Line" Zoom programs lic. Search "Meet Awesome NH
NASHUA
CONCORD
MANCHESTER NASHUA
Londonderry
Derry Merrimack
Bedford
Go stown Find out more and sign up at experiencebasecamp.org
Hooksett Amherst Milford Saturdays in Winter
Gift the Adventure Membership Card & Day Passes 250-acre wooded property in Manchester, NH TONS OF PERKS AT 3 LOCATIONS ACROSS NEW ENGLAND! Year 'round indoor and outdoor fun! 139104
(weather permitting) Pond Skating, Ice Fishing, Snow shoeing, Fire building & Outdoor Cooking, Indoor Archery, S.T.E.M Programs, Curling, Environmental Studies, Hiking, Creative Arts & Crafts, AND MORE!
Gift Adventures and New Experiences
The manchester Veterans Affairs Medical Center's main building has been par tially closed due to a pipe leak that occurred on Sat urday, Nov. 26, resulting in water damage. According to a press release, the water damage has forced the clo sure of the second, third and fourth floors until fur ther notice. The Urgent Care department was not affected and remains open, but with the blood testing lab closed, all blood tests drawn in Urgent Care must be trans ported off site for process ing, delaying patients' evalu ations by up to three to four hours. Operational updates will be posted at va.gov/ manchester-health-care/ operating-status.
New Hampshire students Morgan Casey of Bishop Brady High School in concord and Madeline Waters of Keene High School have been selected to participate in the 61st annu al U.S. Senate Youth Program. According to a press release, a panel of judges chose Casey and Waters from a pool of students through out the state nominated by their principals.
138980