Lazy Bear Lodge Burton Photography Great Southern Gothic Ashe County Young Professionals · Plein Air Painters WHAT'S INSIDE: Blowing Rock Historical Society · Avery County Wrestling Dynasty Volume 18 · Issue 4 April 2023 in the High Country Hollywood
www.SeeSugar.com
Sugar Mountain Public Golf Sugar Mountain Resort Lowes Foods ABC Liquor Store Recycling & Trash Village Hall Golf Shop Caddy Shack Café Greenway Summer Bike Park Lift Rides Summer Wednesday Music Series Public Tennis Winter Snow Tubing Winter Ice Skating Summit Elevation 5,300 ft. 1 2 3 4 5 6 7 8 9 10 11 12 13 14 15 16 17 Dick Trundy Ln. Find vacation rentals of all sizes, including these condo communities. For info, go to SeeSugar.com/lodging Stay on the Mountain! Lodge Info Kiosk in all 4 seasons Restaurants Winter Ski & Snowboard Snowshoe Main Entrance Elevation 4,000 ft. Alpine Coaster & Adventure Course Gem Mining Food Lion Whitewater Rafting Trips
J. Douglas Williams Park
Springtime in the mountains is truly spectacular. As the snow melts away we see clear skies and fresh blooms. Enjoy the crisp mountain air from the wraparound deck of your new High Country home. If mountain living is your dream, at Engel & Völkers Banner Elk, we have the local expertise and resources to make it a reality. With localized expertise and an international network, we are the leading residential real estate resource. Contact us today to discuss all your real estate needs. SPRING IN THE MOUNTAINS ©2023 Engel & Völkers. All rights reserved. Each brokerage independently owned and operated. Engel & Völkers and its independent License Partners are Equal Opportunity Employers and fully support the principles of the Fair Housing Act. Engel & Völkers Banner Elk 610 Banner Elk Highway . Banner Elk . NC 28604 . +1 828-898-3808 Learn more at bannerelk.evrealestate.com $2,850,000 950 EQUESTRIAN DRIVE $1,699,000 1044 ELK RIVER PARKWAY CONTACT ENGEL & VÖLKERS BANNER ELK AND MAKE YOUR MOUNTAIN MOVE A REALITY.
Lazy Bear Lodge
By Jan Todd
"Many people romanticize the thought of owning a B&B. They picture socializing with guests, serving meals. They don't stop and think about managing a house." – Marsha Speer
Avery County Wrestling
By Tim Gardner
"No other teams have wrestlers who scraps like ours and no other wrestlers are as tough as ours. I'm so proud that our teams have been an absolute powerhouse for four straight years." – Senior Tristan Adams
Burton Photography
By Sherrie Norris
"The Burton's sincere approach brought out the best in Maddie and made the beautiful images they captured possible. We'll cherish the portraits and the experience of creating them as one the highlights of her senior year."
– Megan & Tom Ellis
Hollywood & the High Country
By Peter Morris
"Being an extra in Winter People was great fun for this film aficionado, who'd always wanted to be an actor but, unfortunately, never had the opportunity or, I'm afraid, the talent required." – JP Huston
Blowing Rock Historical Society
By Kris Testori
"Our first and most important priority is to continue bringing history to life for our community…We stay focused on making more history available to our community and visitor each year." – Tom O'Brien
Great Southern Gothic
By Harley Nefe
"My personal journey in life is to transform darkness into light. I have that balance in my shop too. I don't go too dark with the theme. I have lightheartedness and silliness – it's funny." – Zeea Jones
6 HIGH COUNTRY MAGAZINE April 2023
16 26
56 38 66
CONTENTS
48
April 2023 HIGH COUNTRY MAGAZINE 7
Preserving the Past while Looking Forward to the Future
April 2023 marks one year since we released our special edition of High Country Magazine that celebrated Boone 150. It was also the first issue where I served as publisher for High Country Press Publications. We learned a lot over the year as we spent the time reflecting on the businesses, organizations, and groups that established and advanced the town. And through this research, we discovered how Boone has changed, and in some ways, how it has stayed the same. Similar claims can be made for the surrounding areas as well. While we will continue to honor the past of Ashe, Avery, and Watauga counties in our publications, we are also looking forward with hope and expectation for the future of the High Country.
And the future begins with the next generation. As you may have seen in the most recent copies of the magazine, some of the stories were written by our wonderful interns at High Country Press Publications. The goal for our interns is simple: Learn and experience the real world in their chosen field through the lenses of integrity, curiosity, and wonder.
Interns may be confronted with the realities of the most important constitutional amendment – the First Amendment. It is important for interns to understand that, in the journalism field, we sometimes cover and research stories that are heartbreaking, disgusting, offensive, vulgar, and carnal. Interns may interview people who are diabolically opposed to their political, social, spiritual, or intellectual beliefs and values. High Country Press Publications believes this may be one of the greatest gifts we can provide our interns.
We currently have internship tracks in graphic design, journalism, and marketing. However, most importantly, we customize our internships to the individual. All interns collaborate with staff to accomplish the goals and vision of High Country Press Publications with the hope of accomplishing their own personal goals as well. Whether they strive to make connections in the community or to build a portfolio of published pieces, they are trained to demonstrate the highest level of professionalism and uphold journalistic integrity.
High Country Press Publications offers compensation after the first period or semester of internship. If you are interested in advancing your experience while working with High Country Press Publications, please email me at sam@highcountrypress.com. We look forward to the future of continuing to meet the public's expectations of producing the highest quality of magazine in the High Country.
Thank you!
A Public Ation o f High Country Press Publications
Publisher /editor
Sam Garrett
design
Ashley Poore
contributing Writers
Sebastian Dionicio
Tim Gardner
Peter W. Morris
Harley Nefe
Sherrie Norris
Jan Todd
Kris Testori
cover Photogr APher
Peter Morris
contributing Photogr APhers
David Simchock
Lonnie Webster
High Country Magazine is produced by the staff and contributors of High Country Press Publications, which serves Watauga, Avery and Ashe counties of North Carolina.
HIGH COUNTRY MAGAZINE
P.O. Box 152, Boone, NC 28607 828-264-2262
Copyright © 2023, All rights reserved
Sam Garrett - Publisher
8 HIGH COUNTRY MAGAZINE April 2023
Sam Garrett stands with the special Boone 150 edition of High Country Magazine, which was released one year ago. Photo by Ashley Poore.
FROM THE PUBLISHER
A light technician from the movie Winter People prepares his equipment. Photo by Peter Morris.
ON THE COVER: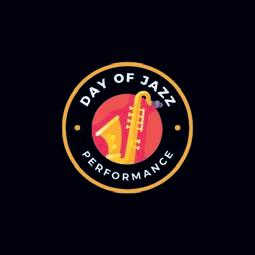 April 2023 HIGH COUNTRY MAGAZINE 9 7 p.m. 7P.M. 14 5:30 P.M. 18 15 7:30 P.M. dearly departed 2PM sparky & rhonda rucker w/ ray christian 7:30 P.M. mountain home bluegrass boys 7 P.M. 7 P.M. 7 P.M. dArin & brooke aldridge 3 P.M. 7 P.M. 25 28 7 18 BOX OFFICE OPEN MON.-FRI. 11 A.M. - 3 P.M. & TWO HOURS PRIOR TO SHOWTIME 828.865.3000 24/7 ONLINE BOX OFFICE TICKETS, VENUE & SHOW INFORMATION APPTHEATRE.ORG 1 APRIL EVENTS MON TUE WED THU FRI SAT SUN 6 11 10 14 19 17 23 13 21 24 12 16 25 @AppTheatre Follow us 12 26 27 FREE Guided Tour 1 p.m. 8-11 P.M. 2 P.M. 2 3 4 5 8 9 11 22 29 30 29 7:30 P.M. 7:30 P.M. 20 life is magic 7:30 P.M. FREE Guided Tour 1 p.m. 7:30 P.M. ALL DAY