t @SceneLGBTQ f @Gscene.Brighton D www.scenemag.co.uk THE HEART OF LGBTQ+ LIVING MAY 2023
fashionistas Welcome
Out Takes, a celebration of queer cinema, at Exeter Picturehouse
Sunderland to welcome iconic Amsterdam Rainbow Dressmade of the 68 flags of nations where homosexuality is illegal
The new exhibition features portraits saluting LGBTQ+ artists on both sides of the camera. It is a celebration of the vibrant and vital contributions made to the world of cinema by LGBTQ+ artists.
READ MORE
Pride returned to St Andrews last month
Already photographed in locations across the world, the dress will arrive at the National Glass Centre, part of the University of Sunderland, on Tuesday, June 20.
READ MORE
Majority of LGBTQ+ people have 'No religion', Office of National Statistics confirms
St Andrews Pride brought university students and staff and the local community together to "show that LGBTQ+ people are supported and welcomed in the town and across the county".
READ MORE
Pink Summits campaign to increase LGBTQ+ visibility in adventure sports
The release of detailed data from the 2021 Census provides the first-ever official figures on how religion or belief, and sexuality and gender identity, intersect.
READ MORE
REVIEW: Diana: The Untold and Untrue Story
Pink Summits is a campaign for the sake of visibility of LGBTQ+ all over the world through climbing and queering the highest mountains.
READ MORE
Brian Butler finds a new Lady Di show clever, funny and tasteless
READ MORE
CABARET
CLUBS BARS FOOD DJS
WHAT'S HOT? OUT & ABOUT
WHAT'S ON IN LGBTQ+
& HOVE
BRIGHTON
Gail Porter and Marc Abraham join Brighton & Hove loneliness charity
Together Co as ambassadors
Award-winning queens, Crudi Dench and Kate Butch, return to Brighton Fringe with more BITE
Together Co said: "Both Gail and Marc are advocates for improving mental health and wellbeing and work tirelessly to promote these through their own campaigning, so we are delighted to have them as part of the team."
READ MORE
Gay Classic Car Group: a group of LGBTQ+ members as diverse as their cars
Stakes are high in Drag Queens vs. Vampires - an outrageously camp comedy horror from the gals behind last year's hit Brighton Fringe show Drag Queens vs. Zombies.
READ MORE
Mr Gay Europe 2023 to return in August
The Gay Classic Car Group presented a wide variety of motors on their stand at the NEC Classic Car and Restoration Show.
READ MORE
Terrence Higgins Trust launches survey on HIV discrimination
Delegates from all over Europe will meet on historical grounds when they return to Alnwick Castle and Gardens for Mr Gay Europe from 20 – 27 August 2023.
READ MORE
London Trans+Pride to return in July
Your answers will help inform work at Terrence Higgins Trust so the charity can push for change.
READ MORE
London Trans+ Pride is a response to the injustices that trans+ people face daily, all over the world.
READ MORE
Mind Matter variety show raises over £1,200 for Sussex mental health charity, Heads On
Perfide Albion: new exhibition at Cup of Joe to feature drawings and paintings by French artists
Heads On, the official charity for Sussex Partnership NHS Foundation Trust, provides specialist mental health, learning disability and neurodevelopmental services to people living in South East England.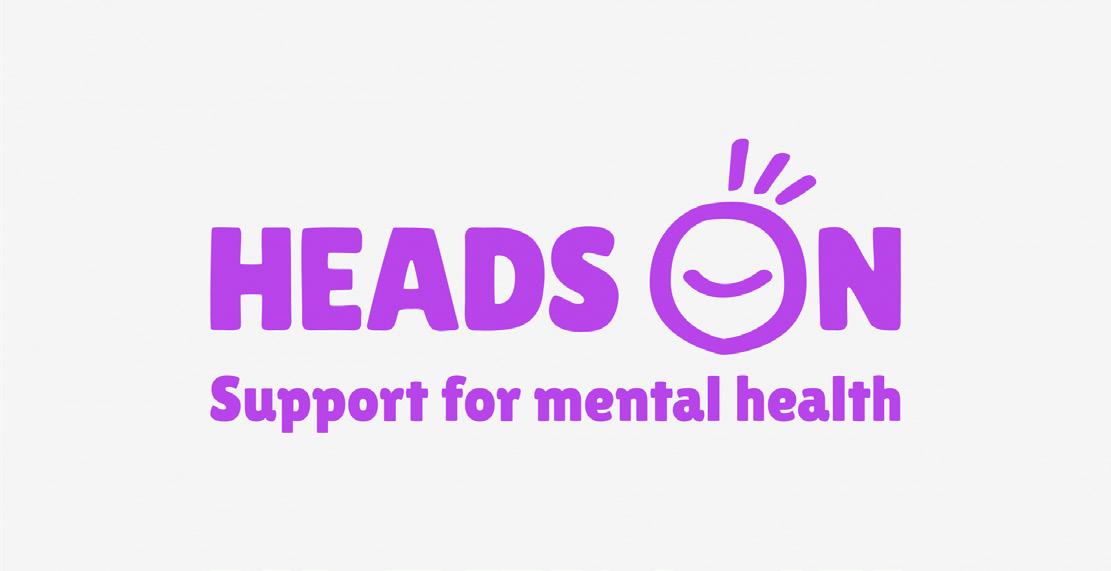 READ MORE
KAYAK launches travel hub for the LGBTQ+ community
The new LGBTQ+ travel hub is an ever growing resource of timely inspiration for those planning international and domestic getaways.
READ MORE
FILM REVIEW: 'In From The Side' - a rollercoaster ride from Matt Carter
Emmerdale star Alexander Lincoln plays the moody young hunk Mark, who's trapped in an unhappy relationship with a detached, well-off businessman who is seldom at home..
READ MORE
Cup of Joe say: "The exhibition takes place in our cafe so do pop down for coffees, teas, cakes, brunches and more surrounded by glorious art! What's not to like...?"
READ MORE
People within the LGBTQ+ community may be at a higher risk of cervical cancer due to lower screening rates, according to Live Through This - a charity that supports and advocates for LGBTQ+ people affected by cancer.
READ MORE
Bears at The Bully raises £144 for Sussex Beacon and Brighton Rainbow Fund
It's... DaleyPop!
Bears at The Bully, a new monthly men-only night organised by the boys from Brighton Bear Weekend at The Bulldog, raised £144 to be split between the Sussex Beacon and the Brighton Rainbow Fund last month.
READ MORE
Brighton & Hove eateries raise funds for Sussex Beacon
Dale Melita brodcasts live from #planetpop! READ MORE
SPOTLIGHT ON: Darius Shu
READ MORE
Over £1,720 was raised at the evening, with delicious, mouth-watering arancini all round, plus some friendly gastronomic rivalry along the way.
READ MORE
Live Through This launches campaign to address "inequalities and misinformation around cervical screening within LGBTQ+ community".
Brian Butler interviews the master of twists and turns.