New Year's Honours double celebration for Terrence Higgins Trust -
Local HIV charities to take part in Fighting HIV Stigma and Proud: March, Vigil and Rally on Saturday, March 18
Ian Green, CEO of the charity, received an OBE for services to charity and public health, while Lieutenant Commander Oliver Brown received an MBE in recognition of his work to overturn the ban on HIV positive people joining the UK's military.
READ MORE
Stonewall launches range of greetings cards designed by LGBTQ+ artists
Organisers say: "Thousands will take to the streets to march against stigma. Because nothing was achieved in the fight against HIV without people power."
READ MORE
Census a "crucial" snapshot of LGBTQ+ population of England and Wales
All Stonewall cards celebrate creativity, uniqueness and diversity.
READ MORE
LOVE FEST to benefit Mayor of Brighton & Hove's charities
The latest census figures (Census 2021) have revealed Brighton & Hove is the local authority with the largest LGB+ population among those aged 16 years and over (10.7%).
READ MORE
Beating Down Barriers: my story as a gay professional wrestler
The celebration of love and life is to benefit charities, including Allsorts Youth Project and Brighton Fringe.
READ MORE
Words by Jensen Ryan - 'The Dark Prince'
READ MORE
STARTSWITHME.ORG.UK ORDER YOUR FREE HIV TEST HIV testing is quick, free and fits around my life. Produced by Terrence Higgins Trust for HIV PREVENTION ENGLAND Terrence Higgins Trust is a registered charity in England and Wales (reg. no. 288527) and in Scotland (SC039986).Company reg no. 1778149. Photography by George Powell. #HIVTESTINGWEEK
Simon Webster Hair announced as Brilliant Brighton's 'Festively Fabulous' window dressing competition winners -
Research from Shelter shows nearly 27,000 people are recorded as homeless in the South East
Award-winning independent salon Simon Webster Hair has been voted best Festively Fabulous dressed window, according to voters in Brilliant Brighton's window dressing competition
READ MORE
New chapter for Brighton's Old Reading Room
Shelter's analysis of official homelessness figures shows that one in 346 people in the South East are without a home.
READ MORE
Peccadillo to release trio of international LGBTQ+ dramas
Peccadillo Pictures has announced a trio of thought-provoking, life-affirming dramas about LGBTQ+ lives across the world.
READ MORE
To mark #HeritageTreasuresDay last month, Brighton & Hove City Council celebrated the Grade-11 listed Old Reading Room and Temple buildings, which are currently being restored as part of the Black Rock Rejuvenation project.
READ MORE
COLUMN: All That Jazz
Over £7,000 raised at Burning the Clocks 2022
Reviews by Simon Adams
READ MORE
Same Sky, the community arts charity known for organising Burning the Clocks, has announced that they have raised £7,036.91 through their crowdfunding campaign and business partnerships over the past few months.
READ MORE
REVIEW: Ian Farrell'It's Simply Showtime'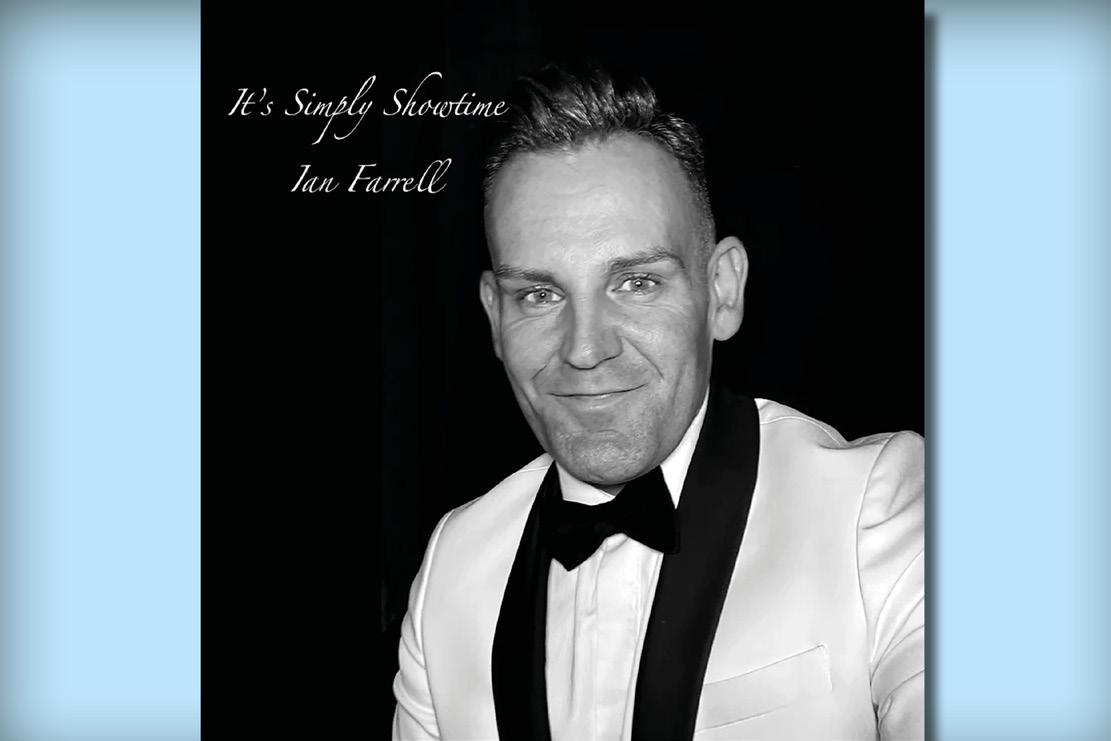 Nick Boston reviews tenor Ian Farrell's newest release
READ MORE
Explosive new gay dating series For the Love of DILFS premieres in the UK
It's #DaleyPop, bitches!
For The Love Of DILFS follows two groups of singles'Daddies' and 'Himbos' - as they come to an island looking for love.
READ MORE
Allsorts Youth Project receives £10,000 from Tesco Community Grants scheme
Touch down in planet pop!
READ MORE
FILM REVIEW: Peridot
Brian Butler finds Peccadillo's latest movie release bitter-sweet
READ MORE
The charity was selected in recognition of its aims to connect and support LGBTQ+ and exploring children, young people and their families.
READ MORE
An eclectic mix of vintage, antique up cycling / recycled furniture , clothing, jewellery, art, china and object d'art - all in a price range to suit every pocket. GEORGES & HERVE WISH ALL OF KEMPTOWN & QUEENS PARK AVERY HAPPYVALENTINES!