'Drag Calendar' to raise funds for local HIV charity, the Sussex Beacon
Take Action; Lace Up: World AIDS Day RED RUN to return on November 26
Sid Spencer, who runs Fat Pigeon Art, has announced his new range of Christmas goodies - the Real Dragwives of Brighton & Hove calendar and a special Christmas card - will raise funds for local HIV charity, the Sussex Beacon.
READ MORE
CLASSICAL NOTES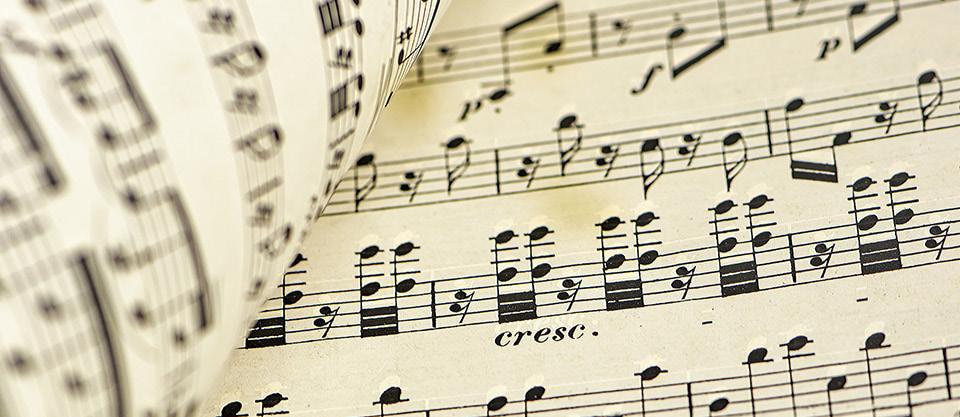 Reviews and previews from Nick Boston
READ MORE
Two more suspects arrested over LGBTQ+ Pride shooting in Norway
The World AIDS Day RED RUN, a 10k/5k charity fun run and 5K walk, is to return to London's Victoria Park on Saturday, November 26. Organised to unite the HIV sector, the RED RUN creates a platform for HIV organisations across the country to raise awareness and vital funds for their work.
READ MORE
Queer Britain to celebrate culture and creativity in communities
Norwegian police confirmed they have arrested two more suspects in connection with a deadly shooting during the annual LGBTQ+ Pride festival in Oslo in June.
READ MORE
The Queerest Fun Palace in Britain is set to welcome the public on Sunday, October 2. READ MORE
'Food SOS' campaign in Brighton & Hove
The campaign is to support Brighton & Hove food banks as demand surges and donations fall
READ MORE
Come Over to Squirt.org and Join the Action. 10 DAYS FREE FUN FOR EVERY NEW GUY Hosting. We're
) Treasure Island Media, one of the longestrunning gay porn studios in the world, will celebrate its return to Europe by teaming up with London sex and fetish club Hard On for the studio's first UK party in 10 years.
The Hard On club is having its 19th birthday party on Saturday, October 15 from 10pm5am, a year ahead of the 25th anniversary of Treasure Island Media.
Now the two industry legends are teaming up to host one of the biggest club nights London has seen in a decade.
As well as the usual top fetish DJs, massive dark rooms and a laser-lit dance floor, the Hard On / Treasure Island Media party will be packed with extra treats.
There's a stage show, sneak previews of new Treasure Island Media movies, free giveaways, and goodie bags filled with the best studio merchandise to be won. The first 50 people to join the queue on the night will also receive a limited edition gift.
Every partygoer will also receive exclusive discounts and deals on Treasure Island Media memberships, so they don't miss the new allBritish Treasure Island Media porn when it goes live later this year.
Tommy Trash, Head of Treasure Island Media Europe and our cover star, said: "I'm thrilled to be bringing Treasure Island Media back to the UK scene and I can't wait to celebrate with our all-out Hard On birthday bash.
"Whether you've been to one of these parties before or are totally new to it, please come and join us to celebrate the return of Treasure Island Media to the UK. We're not just a porn studio, we're part of the culture and community of sexpositive guys in the UK and Europe, free from all the crap or judgement.
"Everyone is welcome to meet our models, watch some of our new movies, win some exclusive gear and dance and play until the sun comes up. It's going to be one of the wildest club nights London has seen in years."
BUCKLE UP! Treasure Island Media teams up with London fetish club to host its first official party in 10 years PIC CRED: HARD ON PIC CRED: HARD ON
Earlier this year, Treasure Island Media's all-new UK production team rebooted filming in Europe, searching for sex-positive men and shooting the most authentic porn from the UK and beyond.
The Treasure Island Media Europe team is on the hunt for men to film as they ramp up the studio's European production schedule into 2023.
"Whether you've been to one of these parties before or are totally new to it, please come and join us to celebrate the return of Treasure Island Media to the UK. We're not just a porn studio, we're part of the culture and community of sex-positive guys in the UK and Europe, free from all the crap or judgement."
Treasure Island Media stars past and present, along with the studio's new production team, will be joining the party this month ready to dance, chat, play and answer people's questions about filming.
Suzie Krueger, Hard On's founder, added: "It's great to have Treasure Island Media back in London, joining Hard On to throw one of the greatest fetish parties we've held in a long time.
"Hard On birthday parties are the biggest events of the year, so who better to share it with than the kinky guys at Treasure Island Media who always know how to have fun.
"It's been 10 years since Treasure Island Media's last event with us, and what a packed-out party that was! I know everyone will have a lot of fun and I hope as many people as possible can
come and celebrate with us. This one-off club night is not to be missed so get your tickets and don't miss out.
"I'm so proud to have achieved 19 years of Hard On this year, London's best and horniest gay sex and fetish club. My team and I work hard to
make Hard On the best event we can and I want to thank all our loyal customers and all the new guys who come and check out our party every month."
Treasure Island Media marks its 25th anniversary in 2023, and will celebrate with a year-long series of stories and events about the studio's achievements, controversies and milestones –the inside story on the first gay bareback porn company in the world.
It was founded in 1998 by Paul Morris to reflect his love for filming real and raw sex between men without the silly storylines. Over a quarter of a century, the studio has pioneered a no-limits approach to capturing the entire range of male sexual play.
When: Saturday, October 15, 10pm-5am. Last entry at 4am.
Where: Hard On, Union Nightclub, 66 Albert Embankment, London, SE1 7TP
Dress code: Hard On enforces a strict dress code of rubber, leather, sports, jocks, harnesses, neoprene, or nothing but your boots.
D For tickets, visit: www.skiddle.com/whatson/London/Union-Club-Vauxhall/Hard-OnBirthday/36179064/
PIC CRED: HARD ON
PIC CRED: HARD ON
BLAGSS' 'Bowling Extravaganza' to take place on Wednesday, November 2
The benefits of pleasure! By Esmale
Brighton LGBT Sports Society's (BLAGSS) Bowling Extravaganza is to take place at Hollywood Bowl at Brighton Marina on Wednesday, November 2 from 7pm - with practice from 6.30pm.
READ MORE
Terrence Higgins Trust: series of Living Well Service groups and webinars
Esmale is all about putting a big smile on your face through their pleasure tools and sexy gear.
READ MORE
Trans Can Sport announces programme of events for this autumn
From work and skills, to exploring your relationship with chems.
READ MORE
BOOK REVIEW: 'A Working-Class Family Ages Badly' by Juno Roche
The charity, a not-for-profit project based in Brighton & Hove, was created to get trans people into exercise and healthy living.
READ MORE
Zander Murray becomes the first openly gay Scottish professional football player
This is writing that takes us somewhere, sometimes through a shockingly forthright landscape.
READ MORE
The 30-year-old said the weight of the world was now off his shoulders
READ MORE
READ MORE
READ MORE
READ MORE
Visual Storytelling Workshop at Sussex Beacon with Angelica Cabezas Pino
Filmmaker and researcher, Angelica Cabezas Pino, recently joined local HIV charity the Sussex Beacon's Women's Group to show her awardwinning film in which people from Chile tell their stories about living with HIV.
On Saturday, October 8 from 10am, she will be returning to the charity to run a storytelling workshop to give you the opportunity to tell your own story in a safe, confidential environment with other women and non-binary people.
READ MORE
Health Secretary must 'prioritise monkeypox's devastating impact on sexual health services'
Sexual health charities - Terrence Higgins Trust, National AIDS Trust and PrEPster - have warned Health Secretary Thérèse Coffey MP that sexual health clinics are in crisis with the current monkeypox outbreak displacing other vital services, including testing for sexually transmitted infections, HIV prevention and access to contraception.
LGBTQ+ Pride marchers in Cyprus gather to seek equal family rights
Hundreds of LGBTQ+ activists turned to the streets of the Cypriot capital on September 25 to push for equal rights irrespective of sexual orientation.
Legendary DJ, Tony De Vit, honoured with blue plaque
During Birmingham Pride, an unveiling ceremony was held at the site of the Custard Factory recording studios.
Brighton & Hove City Council publishes Madeira Terrace restoration planning application
DIRTY QUEERS: LGBTQ+ artists showcased in new exhibition
The planning application for the first phase of restoration of Madeira Terrace, an iconic part of Brighton's seafront since the 1890s, has been published by Brighton & Hove City Council.
READ MORE
Russia considering doubling fines for exposing children to 'LGBT propaganda'
Dirty Queers is a "glorious, multi-sensory exhibition of photography, film, art, and sculpture brought to you by a collective of sex-positive, queer artists" on October 8 at London's Bateman Street Gallery.
READ MORE
Terrence Higgins Trust appoints new Medical Director
The legislation would making any event or act seen as promoting homosexuality an administrative offence.
READ MORE
WorkFair to return in 2022 for LGBTQ+ graduates and professionals
Dr Kate Nambiar will take over from Dr Michael Brady who is stepping down after almost 15 years in the role.
READ MORE
BOOK REVIEW: 'Love From the Pink Palace' by Jill Nalder
WorkFair 2022, themed Working With Pride, is to return on Wednesday, October 19 to help LGBTQ+ candidates connect with inclusive employers.
READ MORE
This book is a huge throb of love, from a woman who continues to give and share.
READ MORE
Devon celebrates ten years of Pride!
The Clare Project seeks new trustees
The historic market town of Totnes in rural Devon, saw its tenth Pride event in September, which brought the LGBTQ+ community together with their allies, to celebrate difference and demand queer liberation.
READ MORE
Terrence Higgins Trust's Chief Executive to step down after seven years
The Clare Project, the trans, non-binary and intersex support charity in Sussex, is looking for volunteer trustees to support them over the coming years.
READ MORE
The Coast Is Queer, Brighton & Hove's festival of LGBTQ+ writing, to return in October
Ian Green is to step down as Chief Executive of HIV and sexual health charity Terrence Higgins Trust (THT) – more than 25 years on from his own HIV diagnosis.
READ MORE
QueerAF launches What The Pox? podcast with Martin Joseph
Following an online edition of the festival in 2021 attracting viewers from all over the world, The Coast Is Queer producers, New Writing South and Marlborough Productions, are thrilled that this flagship UK festival of LGBTQ+ writing has a new home at Brighton's Attenborough Centre for the Creative Arts.
The podcast features several first-hand accounts of the virus, world-leading voices, as well as those on the frontline of the outbreak in the UK.
READ MORE
READ MORE
JUNO DAWSON
Martlets has 'graze expectations' for new art trail
Brighton & Hove City Council announces £30,000 emergency food fund to help tackle cost of living crisis
Martlets, the local charity that provides lifechanging hospice care, has unveiled the character for its next art trail - Shaun the Sheep by the Sea.
READ MORE
MindOut for the Laughs raises an incredible £3,700 for LGBTQ+ mental health
In response to the ongoing cost-of-living crisis, Brighton & Hove City Council (BHCC) has announced a new fund to help community groups and organisations provide emergency food for people during winter 2022/23..
READ MORE
English football chief reassures LGBTQ+ fans ahead of World Cup in Qatar
MindOut is a mental health service run by and for lesbians, gay, bisexual, trans, and queer people. The charity works to improve the mental health and wellbeing of all LGBTQ+ communities and to make mental health a community concern.
MindOut said: "Huge thanks to everyone who joined us for the evening and bought merch and raffle tickets."
READ MORE
English Football Association chief executive Mark Bullingham has reassured LGBTQ+ football fans that they won't be arrested for holding hands or kissing in public at the World Cup in Qatar.
READ MORE
Second vaccine doses to be offered to those at highest risk from monkeypox
As of September 20, more than 45,000 people have received a dose of the vaccine including over 40,000 gay, bisexual and other men who have sex with men.
READ MORE
ALFIE ORDINARY
Martlets partners with Allsorts Youth Project for trans inclusion training
Writing Our Legacy @ Changing Chalk to launch on October 18
Martlets, which provides hospice care to people living through terminal illness in Brighton & Hove, has partnered with Sussex-based LGBTQ+ youth charity Allsorts Youth Project to offer training to hospice staff on the experiences of trans people.
READ MORE
Brighton & Hove LGBTQ+ Switchboard offering free care packages during cost of living crisis
Writing Our Legacy @ Changing Chalk is a new collaboration between National Trust, South Downs National Park Authority and the writers and creatives of Writing Our Legacy.
READ MORE
Queer East to team up with Lewes Depot and Fabrica Gallery in October
With the cost of living rising, Brighton & Hove LGBTQ+ Switchboard has realised many LGBTQ+ people don't have a safety net to fall back on. The charity is offering free care packages to anyone who needs them, with essential items such as toiletries, period products, underwear, kitchenware, bedding and self care items. Priority will be given to disabled folks, people with no recourse to public funds, community members who are QTIBIPOC, and those who are homeless or fleeing unsafe homes.
READ MORE
Queer East is a LGBTQ+ film festival that showcases rarely-seen queer cinema from East and Southeast Asia.
READ MORE
AN ADVERT THIS SIZE COSTS £125. FOR ALL RATES, GET IN TOUCH! ADVERTS Email info@scenemag.co.uk by 20th October to book an advert While every effort has been made to ensure the accuracy of statements in this magazine we cannot accept responsibility for the views of contributors, errors, or ommisions, or for matters arising from clerical or printers errors, or an advertiser not completing a contract Unisex Hairsalon 18 St Georges Road, Kemptown, Brighton BN2 1EB 01273 623 408
Thousands march in anti-LGBTQ+ demonstration in Istanbul
This is... #DALEYPOP!
Several thousand people took part in an antiLGBTQ+ demonstration in Istanbul in September, calling for LGBTQ+ associations to be closed down and displaying offensive signs.
READ MORE
New text messaging service to offer students in Sussex 24/7 mental health support
READ MORE
Student jury to choose winning film from 12 new features chosen for Iris Prize LGBTQ+ Film Festival 2022
Young people who are anxious, stressed, depressed or overwhelmed can text the word SUSSEX to 85258 to be connected to a trained volunteer for a real-time text-based conversation and immediate mental health support.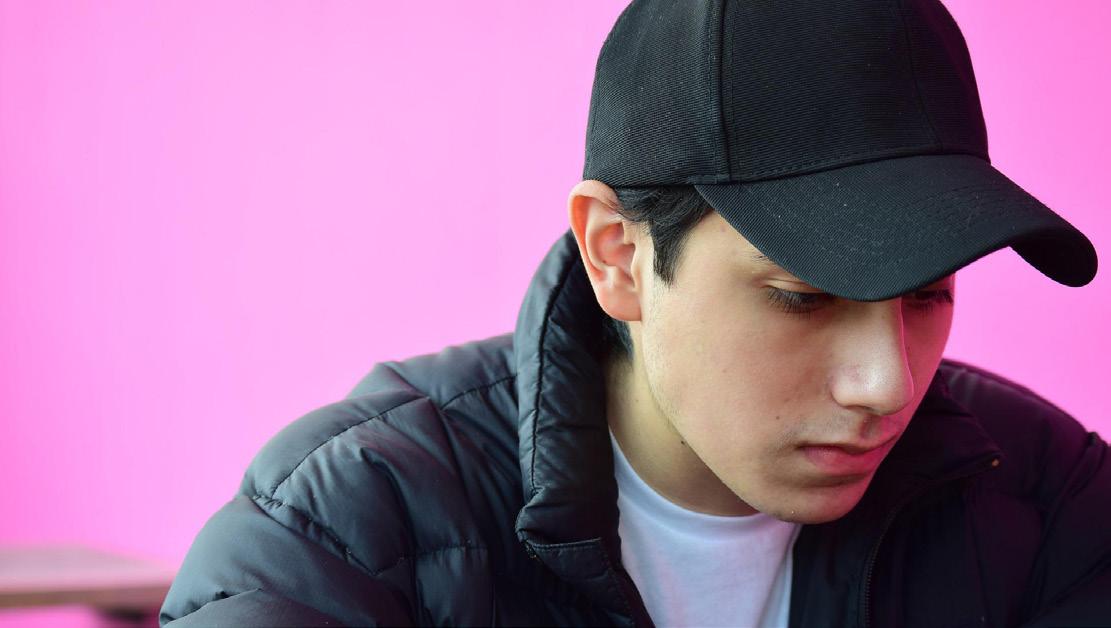 READ MORE
Queer I Am season two to launch October 1
Twelve new feature films will be shown during the 16th annual Iris Prize LGBTQ+ Film Festival in October, including three films directed by previous Iris Prize alumni. The jury for Best Feature is made up of six students from the University of South Wales, Film and TV Wales.
READ MORE
The new season features interviews with 17 incredible guests.
READ MORE
What's HOT in the world of POP?! Dale Melita aka #DaleyPop shares his favourite new tracks!
BARRIO BOY
ACTORS 4 Prince's St, Brighton BN2 1RD AFFINITY BAR 129 St James's St, Brighton BN2 1TH BAR 7 @ CRAWLEY 7 Pegler Way, Crawley RH11 7AG LGBTQ+ VENUES FOR LISTINGS, VISIT: WWW.GSCENE.COM/EVENT-DIRECTORY/ BAR BROADWAY 10 Steine St, Brighton BN2 1TY R-BAR 5-7 Marine Parade, Brighton BN2 1TA BEDFORD TAVERN 30 Western St, Brighton BN1 2PG BRIGHTON SAUNA 75-76 Grand Parade, Brighton BN2 9JA BRIGHTON TAVERN 99-100 Gloucester Rd, Brighton BN1 4AP BULLDOG 31 St James's St, Brighton BN2 1RF CHARLES STREET TAP 8 Marine Parade, Brighton BN2 1TACENTRE STAGE 11-12 Marine Parade, Brighton BN2 1TLCAMELFORD ARMS 30-31 Camelford St, Brighton BN2 1TQ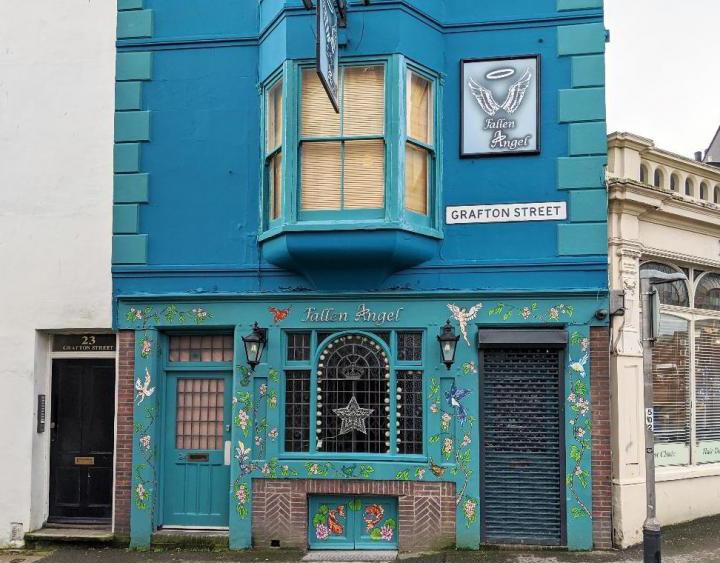 Gscene 21 CURZON 7 Rock St, Brighton BN2 1NF EDGE & BOX BAR Compton Walk, Southampton SO14 0BH FALLEN ANGEL 24 Grafton St, Brighton BN2 1AQ FOUNTAIN@HASTINGS 93 Queens Rd, Hastings TN34 1RL GROSVENOR PUB 16 Western St, Hove, BN1 2PG HAMPSHIRE BLVD St Pauls Rd, Southsea, Portsmouth PO1 2QN LGBTQ+ VENUES FOR LISTINGS, VISIT: WWW.GSCENE.COM/EVENT-DIRECTORY/ LE VILLAGE 2-3 High St, Brighton BN2 1RPHART@EASTBOURNE 89 Cavendish Pl, Eastbourne BN21 3RR IRONWORKS 30 Cheapside, Brighton BN1 4GD LEGENDS BRIGHTON 31-34 Marine Parade, Brighton BN2 1TR LONDON HOTEL 2 Terminus Terr, Southampton SO14 3DT MARINE TAVERN 13 Broad St, Brighton BN2 1TJ
NAUTILUS LOUNGE 129-130 St James's St, Brighton BN2 1TH NEW STEINE HOTEL 10-11 New Steine, Brighton BN2 1PB QUEENS ARMS 7-8 George St, Brighton BN2 1RH RAILWAY CLUB 4 Belmont, Dyke Rd, Brighton BN1 3TF REGENCY TAVERN 32-34 Russell Square, Brighton BN1 2EF REVENGE CLUB 32-34 Old Steine, Brighton BN1 1EL LGBTQ+ VENUES FOR LISTINGS, VISIT: WWW.GSCENE.COM/EVENT-DIRECTORY/ TRADING POST 28 St George's Rd, Brighton BN2 1EDTHE SUSSEX 17 St Catherines Terrace, Hove, BN3 2RHROTTINGDEAN CLUB 89 High St, Rottingdean, BN2 7HE VELVET JACKS 50-52 Norfolk Square, Brighton BN1 2PA ZONE 33 St James's St, Brighton BN2 1RF