2022 Commencement
Table of Contents
Message from the Chancellor
University Leadership Order of Exercises
Keynote Speaker
Outstanding Graduate Resilience Award
College of Business, Management & Economics
College of Humanities & Social Sciences
College of Nursing & Health Professions
College of Science, Engineering & Technology
Class of 2022 / By the Numbers
Academic Traditions
02 03 05 07 08 09 11 23 29 35 43 45
Dear Graduates,
On behalf of University of Arkansas Grantham faculty, staff and administration, I extend a most sincere congratulations on your achievement of graduation. Today, we celebrate the culmination of your hard work and sacrifice, and we are delighted to commemorate this special occasion with you.
Thank you for allowing each of us at University of Arkansas Grantham the opportunity to serve you and be a part of your success. From the moment you joined our UA Grantham family, it has been our privilege to be part of your journey. I hope we have made a difference in your lives, as you have forever made an impact on ours.
As we cherish the significance of today's celebration, we urge you to consider how this achievement has prepared you for the next chapter in your life. The education, abilities, connections, and confidence you have gained with this diploma will serve as a foundation for tremendous successes to come. You are equipped. You are qualified. You are ready to change the world. How you choose to apply this degree will impact your future and the affect you have on others, so don't hold back.
As you watch and participate in today's virtual ceremony, remember that ours is a lifelong relationship. Go forth with pride, and please keep in touch. Again, congratulations and welcome to a new class—the class we proudly call alumni.
Wishing you all the best,
LINDSAY BRIDGEMAN / CHANCELLOR / UNIVERSITY OF ARKANSAS GRANTHAM
COLLEGE OF HUMANITIES & SOCIAL SCIENCES
Greg Gildersleeve, MA
Timothy Hsiao, MA
Richard Sayles, MPA
Crystal Sears, PhD
COLLEGE OF SCIENCE, ENGINEERING, & TECHNOLOGY
Judy Mason, MS
Sarah Powell, MS
Carol Segura, MS
Sabahudin Tricic, MS
College of Business, Management, & Economics
President of University of Arkansas System
Donald R. Bobbitt, PhD
Dr. Donald R. Bobbitt began his term as president on November 1, 2011. Previously, he served as provost and vice president for academic affairs at the University of Texas at Arlington, from 2008-2011.
After earning a doctorate in chemistry from Iowa State University in 1985, Bobbitt became an assistant professor in the department of chemistry and biochemistry at the University of Arkansas, Fayetteville. Among his many honors are the University of Arkansas Alumni Association Award in Teaching and the Fulbright College Master Teacher Award.
From 1988-1993, he was a recipient of the Camille and Henry Dreyfus Foundation Teacher-Scholar Fellowship. His research has been supported by organizations including the R.W. Johnson Pharmaceutical Research Institute, the National Institutes of Health, the National Science Foundation, the U.S. Department of Agriculture and the Howard Hughes Medical Institute. He is also the author or co-author of 56 refereed publications. In 2003, he was named Dean of the J. William Fulbright College of Arts and Sciences at the University of Arkansas.
"There is one thing I know for sure about the UA Grantham family, which you are all now a part of: UA Grantham is resilient, perseverant, and can adapt to whatever changes the world may throw at us."
Keynote Speaker
Michael K. Moore, PhD Vice President for Academic Affairs, University of Arkansas System
Michael K. Moore, PhD, has devoted most of his life to improving the lives of others. His experience in building, launching and managing innovative online degree programs has provided opportunities for students to realize their academic dreams. As a first-generation college student, he appreciates the transformative power of a college education. In 2015, Moore led the launch of the University of Arkansas System's only 100% online institution, eVersity, which focused on innovative teaching strategies and provided learner-centered support, while eliminating barriers to success from application to graduation. He most recently led the UA System's effort to acquire UA Grantham and is successfully transitioning eVersity students, award-winning business processes and coursework into a much larger, farther-reaching online effort.
Along with his efforts to better serve online students through UA Grantham, Dr. Moore is the vice president for academic affairs for the UA System. He earned a bachelor's degree in political science from Washburn University and a master's and doctorate in political science from the University of Nebraska-Lincoln.
"It gives me boundless joy to know that our graduates chose the challenge of earning a degree, relentlessly pursued it, and ultimately accomplished that goal. Your families, your communities and your lives as a whole will be better off because of it."
Outstanding Faculty Award
Judy Mason
The recipient of the 2022 Faculty of the Year Award is Judy Mason—a vital member of the faculty team in the College of Science, Engineering, and Technology.
For nearly eight years, Judy has been teaching, developing, and revising courses to provide the best possible educational experience for her students, and has remained dedicated to working with students who are struggling. Her fields of expertise are broad, and she uses her extensive knowledge to help each and every student in courses ranging from entry level to the most advanced and challenging.
"In essence, I believe it's our job to meet students where they are and help facilitate a meaningful relationship with learning, not only in the classes they take with us but as part of a lifelong journey."
Outstanding Graduate
Janet White, MSN, MHA
Two-time UA Grantham graduate, Janet White, understands the value of learning and hard work. White has held multiple leadership positions in healthcare, and to better equip herself for the business aspects of leadership, she earned her Master of Healthcare Administration after completing her Master of Science in Nursing Management and Organizational Leadership. She graduated from both programs with a 4.0 GPA.
Her dedication to continuing education has paved the way for significant career growth. She began as a Nurse Manager, and is now the Interim Director of Surgical Services at an underserved rural community hospital.
"Achieving can be challenging, but the challenge is achievable at University of Arkansas Grantham."
Commander Everett Alvarez, Jr. Resilience Award
Virginia Lenser
The recipient of the 2022 Commander Everett Alvarez, Jr. Resilience Award is Virginia Lenser, an active duty service member from Arkansas. Lenser graduates Magna Cum Laude with her Bachelor of Science in Business Administration from University of Arkansas Grantham.
During her time working toward her degree, Lenser also served as an active duty soldier, raised three kids, held three new positions in order to advance her career, and completed numerous military training courses. Recently, Lenser was transferred to a state-level position where she manages the actions of more than 4,000 soldiers. Lenser is proud to be a positive role model for her kids by proving to them that hard work and perseverance really do pay off.
"I couldn't let my kids see their mom give up so close to the finish line. Now, I can show them how hard work and perseverance pay off, and I can share this success with them."
Honorary Degree
Thomas M. Macon Chairman and Chief Executive Officer, The Level Playing Field Corporation
Thomas M. Macon, former Grantham University Chairman of the Board, and CEO of The Level Playing Field Corporation, the parent company of Grantham University, found shared values and a common vision with the University of Arkansas System as the two organizations forged a path to continue Grantham's legacy within the premier public higher education system in Arkansas.
Following the successful launch of University of Arkansas Grantham, Dr. Donald R. Bobbitt, President of the University of Arkansas System, was inspired to honor Macon's commitment to advancing higher education by presenting him with an Honorary Bachelor of Business Administration degree from UA Grantham. The Board of Trustees of the University of Arkansas System confirmed this conferral and offered him its best wishes and deepest gratitude.
"The Level Playing Field's mission — to make highquality college education accessible and affordable for everyone — was embodied in our name.
Prior to Grantham joining the UA System, Level Playing Field was privileged to work with the University's Board of Governors for two decades in support of that mission. Together, we made it possible for Grantham academicians, leadership team, and administrative staff to achieve our collective goal of inclusion.
Over the course of those two decades, thousands of Grantham students celebrated their success as college graduates. Today, as the University is graduating its first class under the banner of University of Arkansas Grantham, I am humbled to stand among you. Thank you to the University of Arkansas System Board of Trustees for this honor, and congratulations graduates!"
Ryan Sansom, Cum Laude
Cody Schultz
Felicia Sealey
Amber Seay
Eric Shepard
John Sietstra
Glenn Simpson
Kevin Smith, Summa Cum Laude
Shunta Smith
Jessica Sparks
Fallon Spivey
Lawrence Strawder, Cum Laude
Shancola Stringfellow
Elijah Strobel, Summa Cum Laude
Justin Studstill, Magna Cum Laude
Tomeka Swatts
Richard Tamer, Summa Cum Laude
Detraile Tate
Romillo Tate
Lahaina Taufaasau-Tuiolosega
Christopher Taylor, Magna Cum Laude
Dakota Taylor
Daporshia Tellis
Matti Tunheim, Magna Cum Laude
Johnna Vasquez, Cum Laude
Richard Walker
Patricia Wallace
David White, Cum Laude
Jonathon Whitlock, Cum Laude
Elexis Williams
Lakisha Williams
Timothy Williams, Summa Cum Laude
Devon Winkelman
Nicki Worthy
Bachelor of Business Administration in Financial Planning
Nicholas Cooper, Magna Cum Laude
John D'Andrea, Summa Cum Laude
Veronica Herrera-Aguirre, Summa Cum Laude
Natalie Hudson
Tina Olson, Summa Cum Laude
Ryan Price
Jose Ramirez, Magna Cum Laude Kaleena Salceda, Summa Cum Laude
Harjit Singh
Todd Surla
Kevin Tetley, Cum Laude Heather Topcik, Cum Laude
Bachelor of Business Administration in Human Resource Management
Alexis Dean
Shayna Jacoby, Cum Laude
Alexis Lampkins
Bachelor of Science in Accounting
Stacy Adams
Philicia Alexandre, Magna Cum Laude
Lisa Bowers, Cum Laude
Al-Nasr Brailsford
Darlene Brooks
Danielle Bryant
Robert Coats, Magna Cum Laude
Marolyn Donald
Kenia Felix, Summa Cum Laude
Stacy Gonzales
Denise Harty
Mary Holbrook, Cum Laude
Lisa Holp, Magna Cum Laude
Joo Kim, Cum Laude
Devon Pinckney
Christina Ramsay Kaitlin Robinson
Kendra Scott
Laura Sheridan, Summa Cum Laude
Kimberlee Smith
Tina Stockrahm
Bridgett Thompson, Magna Cum Laude
Michael Todd
Olga Torres
Lina Vang, Magna Cum Laude
Esteisy Vela, Magna Cum Laude Eric Westbrook
Bachelor of Science in Business Administration
Travis Adamson, Cum Laude
Carrie Arnold
Michael Baldwin
Erin Bankston
Jessica Chung
Christopher Duran Gerald James
Virginia Lenser, Magna Cum Laude
Ophelia Liverpool, Summa Cum Laude Anna Mimrina, Summa Cum Laude
Robert Morehead
James Nickerson sr
Christina Rogers, Magna Cum Laude Shawntaleesa Rucker Hydee Schultz
Crystal Valera, Magna Cum Laude Aaron Woodruff, Magna Cum Laude Gregory Wright
Bachelor of Science in Business Management
Donald Bodor, Magna Cum Laude
Trevor Boni, Magna Cum Laude Adam Fairchild, Cum Laude Reva Johnson
Kelsey Joraanstad Kyle Wallington Nicholas Wilkerson
Master of Business Administration
Terry Adams
Progress Agumagu, With Distinction Leonard Anderson
Cristian Andrades, With Distinction
Tracy Barbot, With Distinction
Lorin Barnett, Summa Cum Laude
Benjamin Bridges
Brandon Bridges, With Distinction
Aimee Brown, With Distinction
Stephanie Buzga, With Distinction
Gwendolyn Carmouche, With Distinction
David Caudill, With Distinction
Srinivas Chennavajjala, With Distinction
Sheila Clay, With Distinction
Kathryn Coates, With Distinction
Pamela Cook, With Distinction
Jennifer Cooper, With Distinction
Tracy Daebelliehn, With Distinction
Santia Daniels
Maria Theresa Dee
Candelario deLeon III, With Distinction
Robert Doggett, With Distinction
Cheryl Domingue, With Distinction
Dorothy Lynette Dyson
Kierra Eckles, With Distinction
Cheryl Fairley, With Distinction
Elizabeth Flicker, With Distinction
Tisha Giles
Jessica Ginnings, With Distinction
Jesse Gwin, With Distinction
John Hardin, With Distinction
Danny Hart
Christopher Hebert, With Distinction
Jacob Hibbard, With Distinction
Joseph Hobbs, With Distinction
Ericka Hollowell, With Distinction
Joseph Hudson, With Distinction
Taofeek Ibrahim, With Distinction
Naomi Jackson
Jeremy Janke
Keith Johnson, With Distinction
Patrina Kegler, With Distinction
Grant Khanbalinov, With Distinction
Jennifer Kim, With Distinction
Bazhena Kutceva, With Distinction
Jay-R Lacambra, With Distinction
Angela Lewis
Catalina Kel Lin, With Distinction Rellie Lorenzo
Devin Love, With Distinction
Karen Mallinger, With Distinction
Jacqueline Marshall, With Distinction Sarah Mattoso
Shannon Mccutcheon, With Distinction
Glenn McDowell, With Distinction Jerome Miller
Cedric Newton
Angel Nguyen, With Distinction Shativa Nickerson
Evanson Nyaga Jose Pacheco Joshua Parker
Andrew Parsons, With Distinction
Matthew Parsons
Gwendolyn Patterson, With Distinction
Cheryl Prescott, With Distinction
Steven Priller, With Distinction
Brianna Register
Aaron Richardson, With Distinction
Monique Rodriguez
Regina Rogers, With Distinction
Alfred Roy, With Distinction
David Rules, With Distinction
Christopher Rutter
Jessica Scott, With Distinction
Natasha Small, With Distinction
Terricka Smith
Justin Storey
Russell Storman, With Distinction
Karady Taylor
Leticia Terriquez
Eric Thorsbakken, With Distinction
Harold Tucker
Ericka Tyson, With Distinction
Donna Van Tassell, With Distinction
Maria Lourdes Vazquez, With Distinction
Dale Waugh, With Distinction
Elizabeth Weiss, With Distinction
Chase Wells, With Distinction
April Wilson
Kim Wingate, With Distinction
Russell Winn, With Distinction
Master of Business Administration in Information Management
Craig Boyd, With Distinction
Ramon Burks, With Distinction
Joshua Gilmore, With Distinction
Jagan Mohan Hariraj, With Distinction
Dhruba Karki, With Distinction
Andrew Lui, With Distinction
Bruce Powell III
Gardner Rhoads, With Distinction
Rebecca Sherman, With Distinction James Thomas, With Distinction
Sandal Wasim, With Distinction Crystal Wilson, With Distinction
Master of Business Administration in Project Management
Jeanette Abbott, With Distinction
Sidiq Aluqdah, With Distinction
John Atkinson, With Distinction
Miguel Bernal, With Distinction
Brandon Bundgaard, With Distinction
Anthony Burkett, With Distinction
Aaron Bustin, With Distinction
Philip Buttiens, With Distinction
Christopher Carmichael, With Distinction
Catherine Chandler, With Distinction
Matthew Chilcote, With Distinction
James Conley Jr, With Distinction
Ginger Dareing, With Distinction
Steven Diveley, With Distinction
Craig Dour, With Distinction Kenneth Dzidzonu
Sheila Edwards, With Distinction
Wendy Flegel, With Distinction
Brandon Gloster
Kevin Goepferich, With Distinction
Ginger Gonzales, With Distinction
Christopher Greene, With Distinction
Herbert Greene
Lance Haynes, With Distinction
Angela Hazelton, With Distinction
Rodney Hodge, With Distinction
Lani Johnson, With Distinction
Chenika Johnston, With Distinction
Jonathan Jones, With Distinction
Dorian Jones Sr. Jovan Leacock
Pamela Lee, With Distinction
Bryant Maness, With Distinction
Christopher Martin, With Distinction
Maureen Martinez
Randall Maurer, With Distinction
Jessica Mayers, With Distinction
Breanon McNair
Michael Murphy, With Distinction
Robert Nelms, With Distinction
Minh Nguyen, With Distinction
Ebouh Nzumebong, With Distinction
Mbanefo Ofodile, With Distinction
Maria Ortiz
John Pomales
Dalphanie Price, With Distinction
Shawn Richardson
Geoffrey Rogers, With Distinction
Bianca Ruiz
Habill Saboor, With Distinction
Carlos Santos Esteves, With Distinction
Ebou Secka, With Distinction
Lori Shorthouse
Dale Smith, With Distinction
Jacoby Smith, With Distinction
Dallas Uonites, With Distinction
Kellen Venters, With Distinction
Justin Welsh
Tracy Whitaker, With Distinction
Steven Wippler, With Distinction
Master of Science in Business Intelligence
Jeremy Bratcher, With Distinction
Charlene Brown, With Distinction
Jennifer Graham
Thomas Johnson, With Distinction
Gideon Opoku-Ware, With Distinction
Allen Tran, With Distinction
Paul Turner, With Distinction
Master of Science in Performance Improvement
Tylesian Andris
Jamaal Avington, With Distinction
David Brushingham
Ricardo Castillo, With Distinction
Joseph Chambers, With Distinction
Steven Cole, With Distinction
David Faught
Carlo Flores
Yanira Forrester, With Distinction
Brenda Foutch, With Distinction
Desmond Graham, With Distinction
Sarah Griffin
Karen Gullingsrud, With Distinction
Kamar Hamilton, With Distinction
Claire Hansel, With Distinction
Mary Holloway
Chalice Honeycutt
Cody Jensen, With Distinction
Eric Johnston, With Distinction
Bryan Kaut
Ashley Lampert, With Distinction
Melissa Lewis, With Distinction
Gina Lishchynsky
Lavelle Miller, With Distinction
Natalie Montoya, With Distinction
Heather Pedroza, With Distinction
Angela Plekowski, With Distinction
Lauren Rentschler, With Distinction
Adanelys Rivera-Gonzalez, With Distinction
Angela Roberts, With Distinction
Philip Rodriguez
Emailina San Agustin, With Distinction
Karen Shubert, With Distinction
Heather Squire, With Distinction
Piper Stewart, With Distinction
Holly Temple, With Distinction
Shimira Walker, With Distinction Dorian Wilson
College of Humanities & Social Sciences
Lacore Green
Brandon Hall, Summa Cum Laude
Keyara Hamilton, Magna Cum Laude
Alexandra Heintz, Magna Cum Laude Lane Hill
Robert Holm, Summa Cum Laude
Tammy Holmes
Sandra Hudson
Isaiah Jackson, Summa Cum Laude Randy Jackson
Keith Johnson, Cum Laude
Kristen Jones, Cum Laude Sam Kennedy
Jonathan Klingenmeier
Starla Landon, Summa Cum Laude
Charles Lodge, Cum Laude
Adan Lopez, Cum Laude
Clint Lyons, Summa Cum Laude
Tajan Marcus
Joselina Mckenzie
Roneisha Moore
Tuesday Morris
Micha Morris-Silveira
Gary Myles, Summa Cum Laude
Eric Nesbitt
Amerie Norman, Magna Cum Laude
Kristin Norris
Regina Palmer
Raynold Rodriguezcruz
Demeastra Rowe
Andramar Saldivar
Trent Scott
Chris Shaw, Magna Cum Laude
Jimmy Smith, Summa Cum Laude
David Stepps, Cum Laude Cody Sumners
Mary Teemer
Jasmine Tucker
Dennis Turner, Cum Laude
Christopher Van Draska, Magna Cum Laude
Lisa Walker
Amber Warren Dana Watson
Consuela Williams
Jerron Williams, Cum Laude Tammy Williams
Andrew Woods
Manolita Yanez, Magna Cum Laude
Pedro Zarate, Summa Cum Laude
Bachelor of Arts in Multidisciplinary Studies
Timothy Adams
Ronald Alexander, Magna Cum Laude
Alexandra Barragan, Magna Cum Laude
Roberta Berrios
Zachary Blankenship, Summa Cum Laude
Jennifer Brown, Magna Cum Laude
Eva Bryant
Clint Conant
John Deane, Magna Cum Laude
Mark Dempsey
Ivan Denlinger, Cum Laude
Brad Duby, Magna Cum Laude
Lisa Everett, Magna Cum Laude
Aleysha Feliciano, Cum Laude
Alexandra Garcia, Magna Cum Laude
Charles Gardner, Summa Cum Laude
Tammy Grindstaff
Robert Hague
Cameron Hall
Sereen Highley-Williams
Macarthur Hilbert
Beatrix Holderman, Summa Cum Laude
Jesse Howard, Magna Cum Laude
Robert Hubert, Summa Cum Laude
Tim Hulse
Freddie Hurt
Tony Jones
Zachery Keffer
Michael Knight, Magna Cum Laude
Dillon Larson, Summa Cum Laude
Robert Lopez
Walter Lowery
Tony Manuel, Cum Laude
Ralphael Martin
Phillippe Moore, Cum Laude
Lisa Myers
Patrick O'Brien, Magna Cum Laude
Brian Oliver
Joseph Ortiz
Kristofer Ortiz
Wanda Parker, Summa Cum Laude Dehedrin Patterson
Tory Peoples
Jennifer Phelps
Lisa Pierce, Magna Cum Laude Carla Pratt, Cum Laude Tekisha Randall Jared Rasmussen Rene Rayos
Michael Reeves, Magna Cum Laude
Olivia Richard, Magna Cum Laude John Robertson, Cum Laude
Randolph Robinson, Summa Cum Laude
Kimberly Santilli, Summa Cum Laude Sereen Scales
Nicholas Shandy
Thomas Sprague, Magna Cum Laude Tomecia Street
Jeffrey Sulkey, Magna Cum Laude Brandon Sumlin
Joshua Taylor, Summa Cum Laude
Allan Thomas, Cum Laude
Antoine Thornton, Magna Cum Laude Todd Trickey
Neil Vogel, Summa Cum Laude Trokil White
Makayla Williams, Magna Cum Laude Anthony Wilson
William Wilson, Cum Laude
Joseph Woods, Magna Cum Laude Mike Zamora
College of Humanities & Social Sciences
Bachelor of Arts in Strategic Communications
Gordon Fletcher
Jacob Gooch
Simeon Hendrix, Magna Cum Laude
Ronald Hudson
Jacinda Jozefiak, Magna Cum Laude
Patti Maxwell
Mario Noriega
Louis Poleate
Kimberly Savage, Magna Cum Laude
Rebecca Taylor, Summa Cum Laude
Katie Teixeira
Dawn Weaver
Jacqueline Wetzel
Bachelor of Science in Multidisciplinary Studies
Andrew Lopez, Summa Cum Laude
Laura ODonnell, Magna Cum Laude
Glenn Patti, Summa Cum Laude
Jacqueline Thomason
Timothy Vaughan
Tammy Wenstrom, Summa Cum Laude
Master of Science in Leadership
Jacob Andrews, With Distinction
Barry Boswell, With Distinction
Kevin Canant, With Distinction
Christopher Caputo, With Distinction
Gregory Chapman, With Distinction
Roshelle Colvin, With Distinction
Michael Detouche, With Distinction Ronald Difficile
Kimberly Eckles, With Distinction
Brian Farmer, With Distinction
Samuel Floyd, With Distinction
Antonio Gaither
Susannah Gillespie, With Distinction
Antonio Grant, With Distinction
Richard Greene
Michael Harrington, With Distinction
Linda Harris
John Hughes, With Distinction
Amy Jackson, With Distinction Keshinda Jackson, With Distinction
Anthony Ketch, With Distinction
Susan Kirkpatrick
Angela Lee
Arnessia Lyn-Ah-Ping, With Distinction
John Martin, With Distinction
Ethan McMillen, With Distinction
Misty Meraz, With Distinction
Jon Meyer, With Distinction
Evangelina Mozqueda, With Distinction
Richard Olson, Summa Cum Laude
John Page, Summa Cum Laude
James Phister, With Distinction
Stephen Rentschler
Frank Ricci, With Distinction
Anthony Ridenour, With Distinction
Marcelino Ruiz, With Distinction
Augustine Sawyer, With Distinction
Chenoa Shelton, With Distinction
Andera Silvers
Britt Skaggs, With Distinction
Anthony Skipper
Vicki Smith, With Distinction
Bradley Smth, With Distinction
Azucena Towne, With Distinction
Elizabeth Varley, With Distinction
Phillip Williams, With Distinction
Robert Williams, With Distinction
Amy Leneave, Magna Cum Laude
Brianne Long, Summa Cum Laude
Katherine Mathew, Summa Cum Laude
Victoria Melhado Daley, Summa Cum Laude
Catherine Nzilu, Magna Cum Laude
Wardah Rashid, Cum Laude
Michele Redding, Magna Cum Laude
Kabita Sapkota, Cum Laude
Jodie Silbaugh, Summa Cum Laude
Alie Tucker, Magna Cum Laude
Bethany Vaughn, Summa Cum Laude
Debra Zirkle, Summa Cum Laude
Master of Healthcare Administration
Amanda Agostino, With Distinction
Benjamin Ahner, With Distinction
Olawale Ajagbe, With Distinction
Barbara Asmann, With Distinction
Jordan Bailey, With Distinction
Rajesh Bajracharya, With Distinction
Megan Barone, With Distinction
Faith Minette Blades, With Distinction
Andrea Brown, With Distinction
Thresea Cannady-Smith, With Distinction
Hodson Charles, With Distinction
Latoya Clark
Easton Connolly
Cameron Corbet
Udeme Ebong
Rebecca Fallah, With Distinction
Tyler Fields, With Distinction
Haley Flower, With Distinction
Lisa Gilliam, With Distinction
Aundrea Hawthorne, With Distinction
Scott Hultquist, With Distinction
Corie Hydock, With Distinction
Barbara Kelly, With Distinction
Ayesha Khatri, With Distinction
Suzanna Koel, With Distinction
Charla Kouadio
Michelle Lee-Gonzalez, With Distinction Yazmine Lee-lungs
Latonia Loyd, With Distinction
Erica Marin, With Distinction
Joellen McCroskey, With Distinction
Morgan Moss, With Distinction
Bianca Murphy, With Distinction Breanna Ofton
Lori Parada, With Distinction Deidra Payne
Heather Pearson, With Distinction
Robert Perez
Danielle Rosario
Shaun Safford, With Distinction
Lisa Sam, With Distinction
Pamela Senegal, With Distinction
Anita Smith
Brandon Smith, With Distinction
Annette Southwell, With Distinction Daphyne Thomas, With Distinction
College of Nursing & Health Professions
Russell Thomas, With Distinction
Jessica Tuttle
Luat Van, With Distinction
Nancy Waldorf, With Distinction
Chloe Washington
Janet White, With Distinction
Shonda Wiebersch
Deatrice Williams, With Distinction
Master of Science in Health Systems Management
Cissy Harcus, With Distinction
Kuvon Harris, With Distinction
Donald Hiltebeitel, With Distinction
Veronica Hudson
Omowunmi Lofinmakin, With Distinction
Grazia Polzer, With Distinction
Chase Tran, With Distinction
Master of Science in Nursing Case Management
Kimberly Crowell-Hope, With Distinction
Teresa Jeys, With Distinction
Celena Massey, With Distinction
Carmen Matei, With Distinction
Katelyn Pyle, With Distinction
Rhonda Steele
Mary Tuminelli, With Distinction
Elaine Vostrovsky, With Distinction
Master of Science in Nursing Education
Jeannette Bendick, With Distinction
Danielle Hierholzer, With Distinction
Kasey Rios, With Distinction
Rebekah Rutledge, With Distinction
Master of Science in Nursing Informatics
Stephanie Maldonado-Diaz, With Distinction
Master of Science in Nursing Management & Organizational Leadership
William Liebhard, With Distinction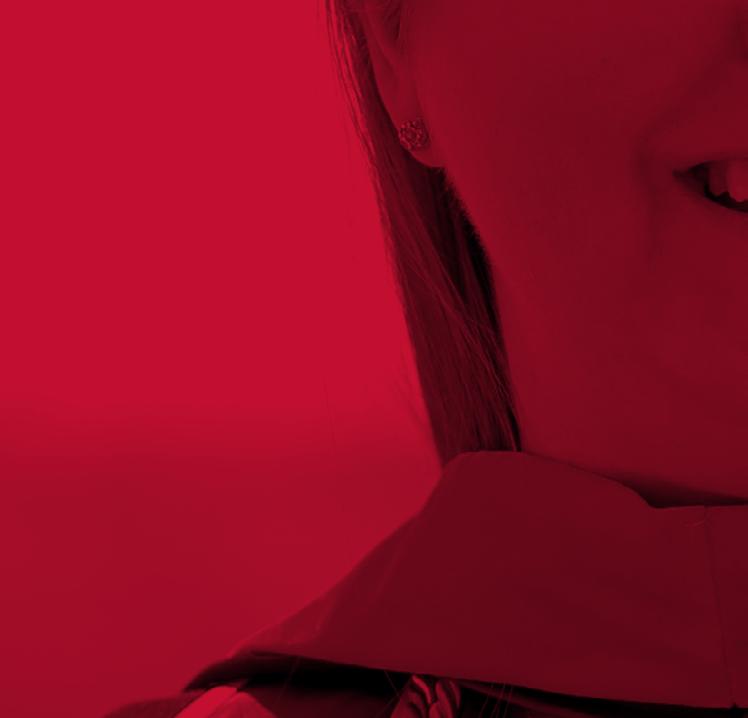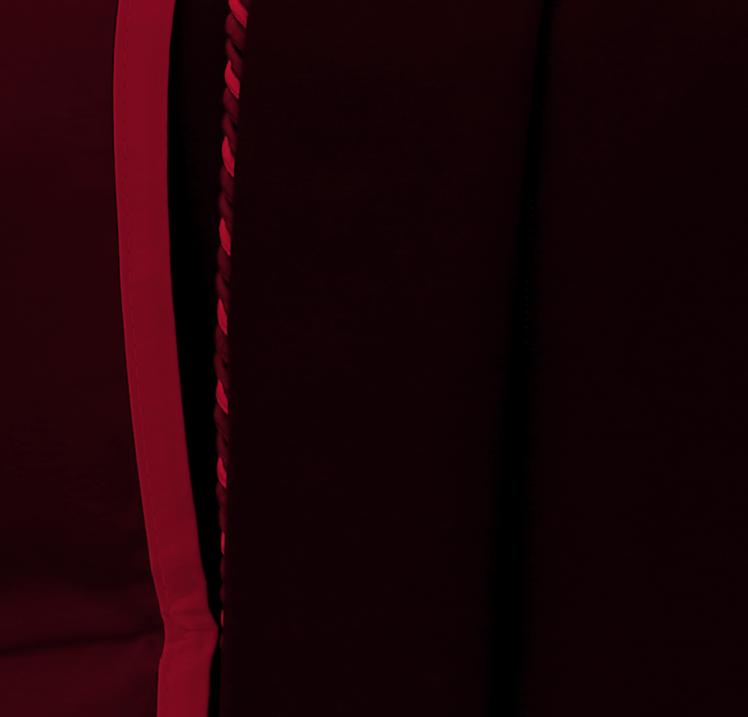 Channing Ratcliff, Magna Cum Laude
Jason Sirju
Dwight Terry, Summa Cum Laude
Vicky Truong, Magna Cum Laude
Bachelor of Science in Computer Science
Solomon Ahiatsi
Richard Bailey II, Cum Laude
Peter Baker, Magna Cum Laude
Eric Blosser, Summa Cum Laude
Shannon Cosey, Summa Cum Laude
Nathan Crane, Summa Cum Laude
Sebastian Flores-Brazel
Dustin Fontaine, Cum Laude
Morgan Galbraith
James Gibson, Cum Laude
Karimah Jackson
Taniya Jackson
Jason Kaminski, Summa Cum Laude
Hunter Lawrence, Cum Laude
Tien Le
Le'Kendrick Leavy
Jesse Longinett
Kyle Micallef
Dane Modeste, Magna Cum Laude
Elias Mulugeta, Cum Laude
Ernest Perez, Cum Laude
Willie Poe
Jason Raddatz
Pragyan Shrestha, Magna Cum Laude
Karimah Smith
Jeremy Thomas
Stephen Vandenberg
Shawn Wade, Summa Cum Laude
Robert Weaver, Cum Laude
Kendra Weeks-Harris
William Williams, Magna Cum Laude
Bachelor of Science in Cybersecurity
Jordan Andrews, Magna Cum Laude
Daniel Bedgood
Somalia Blakeney, Magna Cum Laude
William Burkett
Jennifer Cline, Cum Laude
Eric Crawford Melique Davis
Kandis Dicks
Steven Dorsey, Summa Cum Laude
Brian Fabela
Heberto Ferreras, Magna Cum Laude
Marilynn Harris, Magna Cum Laude
Cordarius Hemphill, Magna Cum Laude
Joanna Howard, Summa Cum Laude
Brandon Jimenez, Summa Cum Laude
Justin Magyar
Angela Nichols, Magna Cum Laude
Pete Pappas, Summa Cum Laude
Calvin Pickeral
Brantly Riebe, Cum Laude
Michelle Roberson, Magna Cum Laude
Gary Smith, Magna Cum Laude
William Smith
Michael Thomas
Jared Tschetter, Summa Cum Laude
Richard Wong
Bachelor of Science in Electronics Engineering Technology
Lincoln Adams, Magna Cum Laude
Robert Allard, Cum Laude
Fernando Arciniega
Steven Arroyo Sandoval, Cum Laude
Joseph Bates
Austin Bone, Magna Cum Laude
Jeremy Brady, Summa Cum Laude
Harley Brydon, Summa Cum Laude
Justin Burch, Summa Cum Laude
Michael Callaway, Magna Cum Laude
Kevin Cardwell, Summa Cum Laude
Andrew Colachico
Dorothy Conner, Summa Cum Laude
Alexander Credo
Clinton Dedeaux, Summa Cum Laude
Charles DeRemer, Summa Cum Laude
Ebele Ebele
Brandon Elwell, Summa Cum Laude
David Eropkin, Summa Cum Laude
Daniel Fenderson
Brandon Fordyce, Summa Cum Laude
Sean Gilliams, Magna Cum Laude
Dennis Gomez, Magna Cum Laude
Timothy Griffith, Summa Cum Laude
Robert Gustafson, Summa Cum Laude
Markus Hanni
Cody Hayes, Magna Cum Laude Paul Hayslett, Summa Cum Laude
Charlie Held, Magna Cum Laude
Nester Henry, Cum Laude Jordan Hollaway, Summa Cum Laude
John Huggins
Nicholas Hutcheson
Michael Karkos
Michael Keller, Magna Cum Laude
Erik Kidwell
Kyle Killinger, Magna Cum Laude
Mike Kirarei, Cum Laude
Hanh Krewson, Summa Cum Laude Ray Lengyel, Summa Cum Laude
Kenneth Levere, Summa Cum Laude Kevin Lewis, Magna Cum Laude Robert Luman, Magna Cum Laude Thomas Mathieu, Magna Cum Laude Mylene Matthews
Hern Maurice, Summa Cum Laude James Mee
James Melton
Neil Merritt, Summa Cum Laude
Alex Middleton, Magna Cum Laude
Brandon Moore
Tele-max Morgan, Magna Cum Laude
Gamal Mothersil
Davis Mutware, Cum Laude
Jennifer Netherton, Magna Cum Laude
Patrick Orr, Magna Cum Laude
Steven Otero, Cum Laude
Tommy Pollock, Cum Laude
Brandon Poulin, Summa Cum Laude Harry Pugh
Lee Purdham
Allanah Rainbolt
Chad Reynolds, Magna Cum Laude
Charles Roy, Summa Cum Laude
Yahya Salih
Donald Sanders
Edgardo Santiago, Summa Cum Laude
Joseph Scarito, Summa Cum Laude
Joseph Schaffer, Cum Laude
Jeffrey Schutte, Magna Cum Laude
Jack Scott
Ryan Scott, Magna Cum Laude
Aaron Shive, Magna Cum Laude
Fazil Siddiqi, Cum Laude
Hans Solum
Michael Steele, Cum Laude
William Talmadge, Summa Cum Laude
Keith Tingler, Cum Laude
Jonathan Vaden, Cum Laude
Truong Vuong
Dinsdale Williams, Magna Cum Laude
Jesse Wilson, Cum Laude
Travis Wilson
Josh Wunder
Brandon Zackrie
Bachelor of Science in Engineering Management Technology
Frederick Anyagaligbo
Christopher Campa
Christopher Cole
Michael Denson, Cum Laude
Brittany Galloway
Jessy Grace, Magna Cum Laude
Brad Griswold, Cum Laude
Gregory Gumm, Magna Cum Laude
Dwayne Haywood, Summa Cum Laude
Dakota Heatherly, Summa Cum Laude
Cedric Henry, Magna Cum Laude
Nate Horner, Magna Cum Laude
Solomon Howard II, Cum Laude Andrew Huber
Michael Kjorli, Magna Cum Laude Kevin Matthai, Magna Cum Laude
Randall McClain, Summa Cum Laude Robert McIntosh
Marces Morgan
Erin Neff, Summa Cum Laude Brian Owen
Ryan Phillips, Magna Cum Laude
Clayton Price, Magna Cum Laude Mason St. Germain
Joshua Strnisa
Chris Van Sickle, Cum Laude
Aaron Weaver, Summa Cum Laude Roger Woodward
Bachelor of Science in Information Systems
Florence Ajayi, Cum Laude
Cory Alexander, Cum Laude
Charles Barnes
Lashonda Brown, Summa Cum Laude
Donald Frierson
Kenneth Hill, Summa Cum Laude
Matthew Kruse, Summa Cum Laude
Jeremy Marshall
Omar McKenzie, Summa Cum Laude
Gary Melo Sanchez
Samantha Anne Odon
Florence Ojo, Cum Laude
Nolan Olszewski, Cum Laude
Laura Robinson, Magna Cum Laude
Kingsley Sikot, Cum Laude
Brent Tomlinson, Cum Laude
Trevin Viau, Magna Cum Laude Nathaniel Yankson
Master of Science in Information Management Project Management
William Behr, With Distinction
Lincoln Crisler
Kevin Goepferich, With Distinction
Jasmine Jones
Sean McBride, With Distinction
Axel Nieves, With Distinction
Chas Phillips, With Distinction
Nicholas Wingard, With Distinction
Master of Science in Information Management Technology
Roberto Acevedo, With Distinction
Tim Admire
Jerry Bancroft, With Distinction
Nathan Bell, With Distinction
Michael Braxton, With Distinction
Paula Briggs
Adam Cone, With Distinction
Anisa Goodman, With Distinction
Alexander Grilho
Anthony Gulbis
Kwadwo Gyebi, With Distinction
Aurelio Hoffman, With Distinction
Ankur Karki, With Distinction
Endalkachew Kinfemichael, With Distinction
Jason McClure, With Distinction
David Parker, With Distinction
Jeremy Paz Rivera, With Distinction
Chris Proctor, With Distinction
John Smith, With Distinction
Lemuel Thomas, With Distinction
Eric Trask, With Distinction
September Wallace, With Distinction
Keith Wandoloski, With Distinction
Master of Science in Information Technology
Jean Burgos de Leon, With Distinction
Daniel Burke, With Distinction
Cody Caldwell
Lalan Dev, With Distinction
Thomas Elwell, With Distinction
Jason Hale, With Distinction
Calvin Howard, With Distinction
Renet Jean-Louis, With Distinction
Marisol Jones, With Distinction
Bongben Kigham, With Distinction
Jose Lee
Christopher LeMaster, With Distinction
Devon Loftis, With Distinction
Hariadna Lugo-Fernandez, With Distinction
Marc McCarthy, With Distinction
Andrew Palus
Anthony Pearl
Vladimir Shumilov, With Distinction
Sara Squibb
Adam Stowers
Anil Thomson, With Distinction
Jean Tiodace, With Distinction
Sunil Sagar Uppala, With Distinction
Natarajan Venkataraman, With Distinction
Christopher Williams, With Distinction
Kenyatta Williams, With Distinction
Marisol Williams, With Distinction
Christopher Witter, With Distinction
55% Male 555 Honors 599 Active Military 644 Veterans 1,243 Total Military Grads 2,064 Total Graduates 45% Female 18 Youngest Graduate 80 Oldest Graduate
471 Master's 670
923 Bachelor's
All stats provided by UA
Institutional Research Department
Associate
50 States + Ghana, Guam, Samoa
Grantham