Inside Chincoteague
Real Estate Shopping? Call the best. MeghanOliverClarkson.com Cell: (757) 894-0798 #ForTheLoveOfHome
Meghan Oliver Clarkson, ABR REALTOR®/Assoc. Broker
All About Meghan
The #1 selling agent for units sold in all of Long & Foster Real Estate Company for 2020 & 2021 2021 Customer Service Award
Top Sales Agent for Long & Foster 2017 thru 2021 -Southern Virginia Region
Masters Club 2018 & 2019
Platinum Club 2020 & 2021
Ranked #133 out of 1.6M agents for units sold in 2021, according to RealTrends "The Thousands List"
Ranked #3 in Va. for units sold, and Ranked #19 in sales volume according to RealTrends
America's Best List 2021
#1 in sales volume & units for 2017 thru 2021 for Long & Foster Chincoteague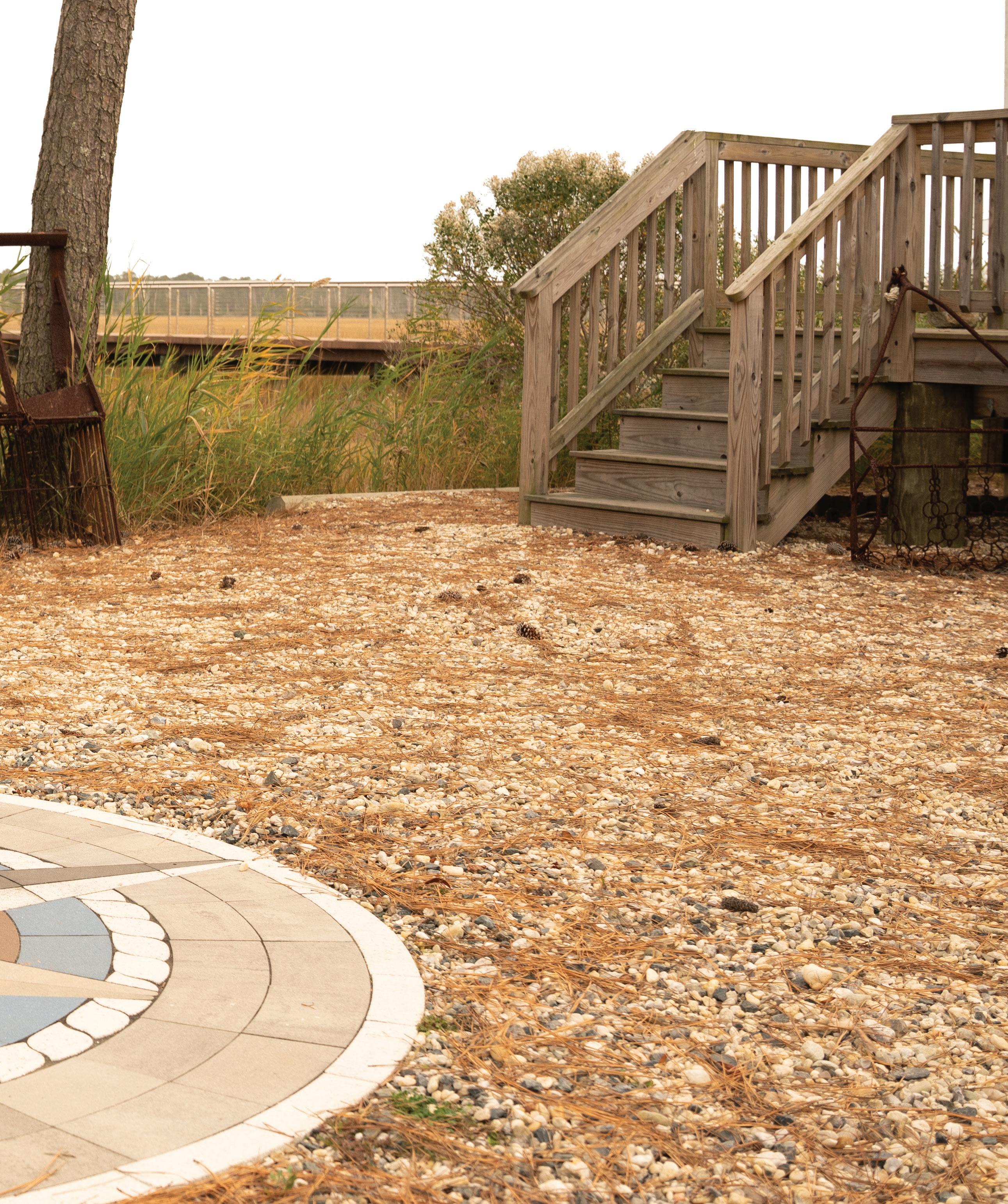 Ranked in the top 1% of the Real Estate Agents in Virginia, according to "Virginia Living Magazine" 2018 thru 2021
Over $50 Million in sales volume in 2021
CCan you feel the excitement? You're on the quaint island paradise that is Chincoteague Island, Va! Home of the world famous Chincoteague Ponies. There is so much to see and do, or just relax in the midst of the quiet island charm. While the Ocean side of the island beckons for fun in the sun, the bayside offers breath taking sunsets on the water. There are savory restaurants, island tours, fun places and adventure for the whole family just a shells toss from the door of your vacation spot. To find out more, just turn the pages of this book. It's going to be a great vacation!
On behalf of the staff of Inside Chincoteague, let the fun begin!
Content in Inside Chincoteague is intended to provide information only. While the company makes every effort to ensure that all information presented is correct, we do not make any representations or warranties as to claims made by advertisers in this publication, nor do we assume responsibility for image copyright on images submitted by an advertiser. Neither Grand Living Magazine LLC, Inside Chincoteague or its staff are responsible for omissions or information that has been misrepresented to the publisher.
10 Inside Chincoteague 2023 Publisher
Edited by
Including photography from: Beached Paws
Grand Living Magazine Stephanie Montross Cover Image
Beached Paws
Advertising Information? (410)726-7334 creative@grandlivingmag.com Inside Chincoteague Inside Chincoteague is an annual publication, circulated throughout Chincoteague Island, Virginia. It is published by Grand Living Magazine, LLC. Inside Chincoteague is protected under trademark registration. No portion, in whole
this publication maybe
or
in
means; electronic
and
Sandy Phillips
Polly Elliott Creative Director Farin Lewis
Photography
by
Photography
or part, of
reproduced
transmitted
any form or by any
or mechanical, including photocopy, recording or any information storage
retrieval system, without written permission of the Publisher. Copyright 2022 ©, Grand Living Magazine, LLC. All rights reserved. Printed in China.
Inside Chincoteague 2023 11 Welcome to Chincoteague!
Contents 14 Island Map 16 Getting Around Town 17 Important Numbers 18 Insider Notes 20 Next Gen Sun Protection 26 Beach Safety 30 Folklore Meets Science 34 Island Adventure 46 Historic Downtown 54 Maddox Boulevard 58 Pony Penning 2023 60 Wild Ponies, Shipwrecks & People 64 Reasons to Swim in a Cold Ocean 68 Lodging 70 Island Life Surfers Riptide - On the Cover NASA Wallops Flight Facility Misty of Chincoteague Assateague Lighthouse Assateague Island pg.30 Insider Notes
pg.60 pg.64