cocktail guide 2022 glassware & barware
The cocktails in this guide encompass both classic recipes and those with a contemporary twist, offering an exciting range for any establishment. These have been carefully chosen to demonstrate a wide range of skills, styles and techniques behind the bar, without being too advanced for smaller operators. The following drinks would sit equally well on a high-end cocktail bar menu, as they would in a pub looking to branch out into new revenue streams. Each drink is easily replicable with the right equipment, with no unusual or hard-to-find ingredients, and are all recognisable and accessible to consumers, as it should be with great cocktails.
cocktail guide
contents Berry BelliniBloodSparklingOrange EspressoMartini Old Fashioned CocktailBarKitsCaipirinhaMargarita Aperol Spritz FizzyMocktailPassionfruit NegroniGinFizz PornstarMartini BrambleMojito CosmopolitanMintJulep
150ml Freshly Squeezed Blood Orange Juice 25ml Gin 15ml Cointreau 80ml Soda Water Sliced Blood Orange Ice Pour freshly squeezed blood orange juice into a shaker, add gin, Cointreau add ice and shake. Pour the mixture over a glass filled with ice and top up with soda water, garnish with slices of blood orange. blood cocktailorange sparklinggin 2
4 Fruity and tart, this Gin cocktail makes for a refreshing drink. SUGGESTEDGLASSES FT BartenderHavanaIbizaMagnum V0095 BRS596 V1375 V4132
EQUIPMENTBAR 25/50ml Jigger Ice Scoop JIG2550 202-6 Vintage Cocktail Shaker 6782-50V Bar ChoppingKnifeBoard 218365-W-11 BB3226BK Mexican Elbow MEX3 V0095 V1375 V4132BRS596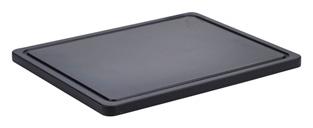 6 belliniberry Add one shot of vodka and a few berries to a champagne glass. Muddle to crush berries. Add chilled prosecco or champagne. 25ml Vodka 10 180mlBerriesChampagne or Prosecco
SUGGESTEDGLASSES MonastrelAstorFalco Branta Flute Mykonos Corvus Flute Alca Martini Glass 1S116-180 AST230 V4081 1SC33-175 V4402 1SC69-160 1SI12-235 Sylvia Champagne Flute 4S415-220 EQUIPMENTBAR 25/50ml Jigger S/Steel Muddler JIG2550 MUD2 Bar Spoon BS-T40
50ml Vanilla Vodka 15ml Passion Fruit Liqueur 15ml Vanilla
martinipornstar Syrup Squeezed Lime Juice Passion Fruits Prosecco Cut two fresh passion fruits in half, keeping one half for the garnish. Scoop out the flesh in to your shaker along with all other ingredients (except the Prosecco). Shake with ice and strain into a chilled glass. Pour the Prosecco into a chilled shot glass and serve on the side. Both drinks are perfect for being sipped alongside each other!
15ml Freshly
40ml
2 Fresh
10
12 DRINKWARESUGGESTED Martini Glass Alca Martini GlassAstor Copper Cocktail Coupe Glass Coupe Glass Copper Martini Glass Sylvia Martini Glass S/St Martini Glass Cheerio S/St Cocktail Coupe Glass Gina MIS586 AST2301SI12-235 CPC300 V4081 MRC240 V4081 MRS240 56088 CPS300 56109
EQUIPMENTBAR Cocktail 25/50mlShakerJiggerFineStrainer 6782-50 JIG2550 FMCS
14 martiniespresso 45ml Vodka 30ml Freshly Made Coffee 20ml Coffee Liqueur Shake all the ingredients together with ice and fine strain into a chilled glass. Float 3 coffee beans on the top if Createddesired.in the 80s, the Espresso Martini is rich and indulgent. Caffeine and vodka combined, the perfect combination!
1616 Martini Glass Alca Martini Glass CopperAstorCoupe GlassCoupe Glass S/St Coupe Glass MIS586 1SI12-235 AST230 V4081CPC300 CPS300 DRINKWARESUGGESTED SNACKSBAR Alinda Glass Bowl Mini Casserole Dish Porcelain Grey Dip Pot ALN240 SCD8V DP-PG5
EQUIPMENTBAR 25/50ml Jigger JIG2550 Boston Tin Boston Tin BSC18 BSC28 Hawthorne Strainer HAW3 Fine Strainer FMCS
FashionedOld 50ml Bourbon 3 Dashes Angostura Bitters 5ml Sugar Syrup Orange Twist Add all ingredients to the mixing glass with cubed ice, and stir until preferred dilution. Strain into a rocks glass filled with cubed ice, and squeeze the oils from an orange zest over the drink, before garnishing. 18
20 EQUIPMENTBAR Mixing Glass Julep 25/50mlStrainerJigger Bar Knife Bar ChoppingSpoonBoard MXG500 JUL2 JIG2550 218365-W-11 BS-T40 BB3226BK SUGGESTEDGLASSES Cora Stanford Astor Odin Merlot Kalita COR360 STA320 AST340 ODN430 V1042 53520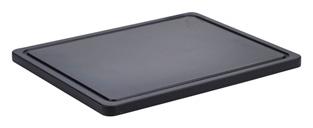 22
40ml Blanco Tequila
20ml Triple Sec 20ml Freshly Squeezed Lime Juice 1 Spoon Agave Syrup Sea Salt Firstly fill your glass with ice to chill. Add the tequila and triple sec to the smaller boston tin along with ice. Add the fresh lime juice and seal with the larger boston tin. Shake hard until the tins are frosted. Remove the ice from the glass, run a lime wedge around the outside rim of the glass and roll in a little fine sea salt. Pour the liquid in to the glass with a fine strainer.
Margaritaclassic
MIS581 MGC300 V1099MGS300 DRINKWARESUGGESTED Margarita Glass Margarita Glass Copper Margarita Glass FT Sidra St/S Margarita Glass V1099 MIS581 MGC300 V0191 MGS300
EQUIPMENTBAR Mexican Elbow 20/40mlBostonJiggerTin Boston Tin Bar ChoppingKnifeBoardMEX3 JIG2040 BSC18 BSC28 218365-W-11 BB3226BK Hawthorne Strainer Fine Strainer HAW3 FMCS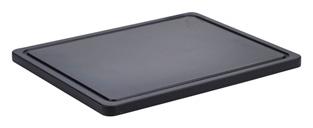 20ml Freshly Squeezed Lime Juice
50ml White Rum
15ml Sugar Syrup Dash of Soda Water 12 Fresh Mint Leaves Lightly muddle the mint in the base of the glass. Add the rum, sugar and lime juice. Add some crushed ice and stir, add more crushed ice and stir again. Top with soda, add some fresh mint as garnish and serve.
mojito
26
28
rum-based
A refreshing and tangylong
a real mint flavour!
One of the most famous highballs. drink with
DRINKWARESUGGESTED EQUIPMENTBAR Vintage Barrel Mug StanfordCora St/S Beer Tankard Mexican Elbow St/S 25/50ml20/40mlMuddlerJiggerJigger Bar Knife Bar ChoppingSpoonBoardBVM400P STA370 COR440 SBT450 MEX3 MUD2 JIG2040 JIG2550 218365-W-11 BS-T40 BB3226BK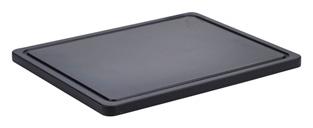 50ml Prosecco 25ml SplashAperolofSoda Water 1 Fresh Orange Pour the ingredients into an ice-filled glass and lightly stir. Garnish with slices of orange. 30 aperol SPRITZ
32 SUGGESTEDGLASSES FTMagnumDunkelPlatineEdel V0882 V4132 V1083 V4404 Get a taste of withSUMMERthisclassicitaliancocktail.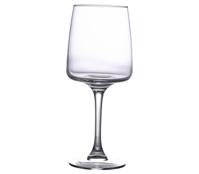 EQUIPMENTBAR 25/50ml Jigger JIG2550 Bar ChoppingKnifeBoard 218365-W-11 BB3226BK SNACKSBAR St/S Square Tub Popcorn Cup WECK Mini Jar SSQ8 PPC040 TJ-M Bar Spoon BS-T40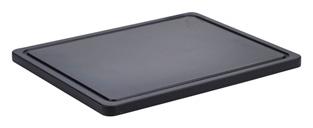 45ml Lemon Vodka 15ml Triple Sec 30ml Cranberry Juice 10ml Freshly Squeezed Lime Juice Orange Zest Add all the ingredients into a cocktail shaker filled with ice. Shake well and strain into a chilled cocktail glass. Garnish with orange zest (flamed). A hot pink creation with a sharp twist, the Cosmopolitan defined the 90s and is just as popular today! 34 cosmo POLITAN
EQUIPMENTBAR Cocktail 25/50mlShakerJiggerFineStrainer 6782-50 JIG2550 FMCS SUGGESTEDGLASSES Martini Glass Misket Saucer Astor FT Martini Glass Coupe Glass Copper Martini Glass S/St Martini Glass Martini Glass MIS586 MIS550 AST230 V4199 V4081 MRC240 MRS240 V4391
25ml Gin 25ml Sweet Vermouth 25ml OrangeCampariSlice Pour the gin, vermouth and Campari into a mixing glass with ice. Stir and strain into a tumbler. Add ice, and garnish with an orange slice. negroni 38
Glowing red in hue, a sophisticated yet simple cocktail for a grown up palate.
40 SUGGESTEDGLASSES 2SE45-300MerlotCoraAstor ArdeaBodegaRocks FT Seira Rocks COR360 V1042 AST340 BDG386 V4180 EQUIPMENTBAR Mixing 25/50mlGlassJigger MXG500 JIG2550C Julep Strainer Classic Bar Spoon JUL1C BS-C27C
Cut half a lime into quarters, add to a rocks glass and muddle. Add the rest of the ingredients with crushed ice and churn lightly. Top up with a little more crushed ice and add a short straw. 42 THE ORIGINAL caipirinha 50ml Cachaca 20ml Sugar syrup 1/2 Lime
44 SUGGESTEDGLASSES Stephanie Optic AdaBodegaRocks STE280 ADA382 BDG386 FT Seira Rocks V4180
EQUIPMENTBAR Bar Spoon BS-T40 20/40ml Jigger JIG2040 Muddler Bar Knife 25/50ml Jigger Chopping Board MUD2 28365-W-11 JIG2550 BB3226BK SNACKSBAR St/S Serving Bucket WECK Jar GSB10 WECK569
10ml
46
45ml Gin Freshly Squeezed Lemon Juice Sugar Syrup Creme de Mure 1 Lemon 2 Blackberries Shake the gin, lemon juice and sugar syrup in a cocktail shaker with ice and strain into a rocks glass full of crushed ice. Drizzle the crème de mure over the top. Garnish with lemon and blackberries.
10ml
bramble
30ml
48 DRINKWARESUGGESTED AstorCoraAda FT Jerte Tumbler COR360 ADA382 AST340 V4624
EQUIPMENTBAR Classic Bar Spoon BS-C27 20/40ml Jigger JIG2040 Cocktail Shaker 6782-50 Fine Strainer FMCS
90ml Passion Fruit Juice
90ml Non Alcoholic Vodka 1-2 tbsp Sugar 30ml Fresh Lime Juice Soda Water
Passion
Fizzy 50
Half a Passion Fruit Combine lime juice and sugar, mix together in a glass and then add ice. Add the passion fruit juice and then the vodka and top with soda water. Add one half of a passion fruit for garnish. MocktailFruit
DRINKWARESUGGESTED EQUIPMENTBAR Tokyo Hiball FT Syrah Rocks Kastalia Hiball Ardea RocksFiestaAstorHurricane Pineapple Tiki Mug Mexican Elbow 25/50ml Jigger TOK352 V0244 91701 2SE45-320 AST380 FST593 V0093 MEX1 JIG2550 v Bar ChoppingKnifeBoard 218365-W-11 BB3226BK Cora COR440 Bar Spoon BS-T40 Ice Scoop 202-6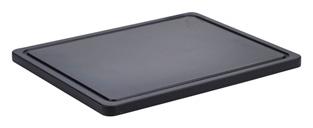 JulepMint 75ml Bourbon Whiskey 22.5ml Sugar Syrup 12 Fresh Mint Leaves 3 Dashes Angostura Bitters Mint Sprig Shake all ingredients with ice and strain into a julep cup filled with crushed ice. Gently churn the drink with a bar spoon before topping up with more crushed ice. Garnish with a mint sprig and serve. 5454
A signature drink of the Kentucky Derby, strong and full flavoured.
DRINKWARESUGGESTED EQUIPMENTBAR BAR SNACKS Astor Tiki Mug Green Tiki Mug Vintage Barrel Mug Copper Julep Cup Classic Bar Spoon TKA440CT TKM360GR BVM400P JUL385C BS-C27C 20/40ml Jigger JIG2040C Cocktail HawthorneShakerStrainer 6782-50C HAW3C St/S Serving Bucket Enamel Mug WECK Mini Jar SSB16W 50018BLUE TJ-M
gin fizz
58 50ml Gin 20ml Lemon 20ml Sugar syrup 15ml Egg white Top with soda Add all ingredients except soda to the small tin, fill with cubed ice, seal, and shake very hard until the tins are frosted. Strain into a hiball glass filled with cubed ice, and top up with soda to the rim. Squeeze lemon zest over the drink, and discard. The best known cocktail in the fizz family. This refreshing, long drink is becoming increasingly popular.
60 SUGGESTEDGLASSES StephanieVivAialaTuvoHiballHiball V0136 V0034 91550 STP360
EQUIPMENTBAR Boston Tin Mexican Elbow Chopping Board 25/50ml Jigger Bar Knife BSC28 MEX1 BB3226BK JIG2550 218365-W-11 Boston Tin Hawthorn Strainer 20/40ml Jigger Bar Blade BSC18 HAW3 JIG2040 227-01
62
Cocktail Bar Kit - CBK4 Cocktail Bar Kit - CBK5 Cocktail Bar Kit - CBK6 17 Piece package is designed for venues where cocktails are not the priority, but still want to make them quickly and professionally. Operators working on a budget will appreciate the range, as all items are functional as well as being inexpensive. The Boston glass shaker can also double up as a mixing glass, saving more on the bottom line.
18 Piece package is a great mid-level kit for venues where cocktails will be making up a large proportion of their revenue. This collection is firmly aimed at fulfilling a range of needs, and while not being as specialised as the 24 piece package, is still more than suitable for venues looking to put on a great cocktail list to supplement their business.
22 Piece package is our highest quality offering, and is a must for venues that want to be known as a cocktail destination. The equipment is great to look at, and is going to last an age. Everything has been carefully chosen to be suitable for any high-end cocktail bar and will allow your bartenders to reach their potential.
packagesbarware
64
17 CocktailPieceBar Kit CBK4 Boston Glass Shaker Mexican Elbow Bar Knife2x2x2x1x1x1x1x1x1x1x1x1x1x1x Boston Tin Hawthorne Strainer Chopping Board Thimble Measure 25ml Julep Strainer Cap Opener Thimble Measure 50ml Fine Strainer Ice PlasticScoopMuddlerBarSpoon BSG16 MEX1 218365-W-11 BSC28 HAW4 156 UST25 JUL1 C0107 UST50 FMCS 202-5 PM8 BS-C27
66
Boston Tin Stainless Steel Muddler Bar Spoon2x2x2x1x1x1x1x1x1x1x1x1x1x1x1x Boston Tin Mexican Elbow Bar SprungMixingKnifeGlassJulepStainerChoppingBoardJigger20/40mlJulepStrainerBarBladeIceScoopJigger25/50mlFineStrainer BSC18 MUD1 BS-T30 BSC28 MEX3 218365-W-11 MXG500 HAW5 BB3226BK JIG2040 JUL2 227-01 202-6 JIG2550 FMCS 18 CocktailPieceBar Kit CBK5
68
Boston Tin Stainless Steel Muddler Bar Knife2x3x3x1x1x1x1x1x1x1x1x1x1x1x1x1x1x Boston Tin Mexican Elbow Garnish HawthorneChoppingDispenserBoardMixingGlassStrainerBarBladeJigger10/40mlJulepStrainerFineStrainerLargeIceScoopIceScoopJigger25/50mlBarSpoon BSC18 MUD2 218365-W-11 BSC28 MEX3 014-4 BB3226BK MXG500 HAW3 PHBB JIG2040 JUL2 FMCS 202-8 202-6 JIG2550 BS-T30 22 CocktailPieceBar Kit CBK6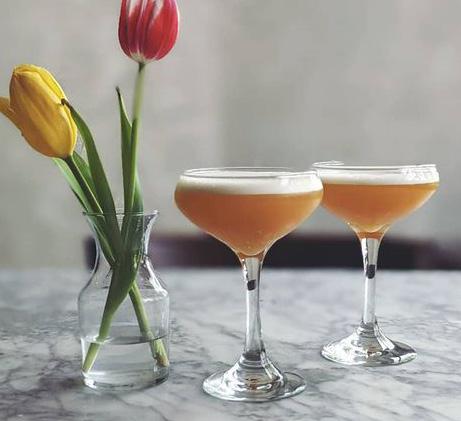 CALL RICHARD ON 452142 OR SCOTT ON www.gellings.im343343