THE CATCH
PUBLISHER
Bobby Rice
DESIGN
Savanah Weed
ADVERTISING
Justin Watford
EDITORIAL
Josh Boutwell
Dan Smith
PHOTOGRAPHY
Dan Smith
Josh Boutwell
Steve Stubblefield
April Brown/ABC Photography
Joey Meredith/Joey Meredith Photography
Bill Miller Photography
TABLE OF CONTENTS
4 Charles Henderson High School
12 Goshen High School
18 Pike County High School
24 Pike Liberal Arts School
32 Zion Chapel High School
38 Troy University
A special publication of The Messenger
STEM Initiative grades K-12:
• Robotics, 3-D Printing, Pre-Engineering
• Dual Enrollment partnership with Troy University, Enterprise State Community College, Trenholm State Community College
• 94% Graduation Rate in 2020
, 2020
• Enriched curriculum with award-winning Visual Arts, Culinary Arts, and Music Program, grades K-12
• One to One Device Initiative, grades K-12
Cynthia Thomas, Superintendent
Dr. Jonathan Cellon, Board President
Roxie Kitchens • Eva Green
Bo Coppage • Maxine Hollis
2 The Catch | Diamind Edition 2023
The Catch | Diamond Edition 2023 3 troymedicalcenter.com
(334) 670-5475 LATEST ORTHOPEDIC & SPORTS MEDICINE TECHNOLOGY
on the Troy Regional Campus in the East Medical Office Building Sports Medicine Close to Home Orthopedics & Sports Medicine Wishes All Area Teams a Wonderful Season | |
Jessica Pearlstein Johnson
Located
CHHS TROJANS BASEBALL
PICTURED: DAMIEN HART
LOOKING TO THE FUTURE
STORY BY DAN SMITH
Entering his third season as Head Coach of Charles Henderson High baseball, Chase Smartt knows his Trojans may not have the depth they would prefer to have, but he also believes the hard work they put in during preseason will pay off in the long run.
"This preseason we have done a lot of incredible things in practice, from offense to defense to pitching," said Coach Smartt. "Our scrimmages have gone well, everyone has done their job and that is our focus. Every player has a role and every player has to focus on their role and their job."
CHHS will depend on a number of players to take the mound, and in doing so that will mean many Trojans must be able to play more than one position.
"Many of our players are playing multiple positions, and their focus needs to be to stay in that mindset of that position only," said Coach Smartt. "When everyone focuses on their own spot and doing their job, then our chances of working together and communicating together will be greater.
"The competitive nature of this group is everywhere. Everybody is trying to get better whether it be pitching, hitting, running the bases, and I see that every day, which is good. I think when we put it all in, with those nine or ten players in a lineup, it will be great."
Looking to pitch as starters or relievers this season for CHHS will include Parker Adams, Will Templin, Wes Templin, Bradley Prestwood, KaNeil Lewis, Jordan McBryde, Chase Vaznaian, Cole
Pugh, Blake Lowery, Clay Johnson and Cooper Johnson.
The Trojans will also look to four seniors to provide leadership in 2023, including Damien Hart, Connor Jones, Will Templin and Kevin Yoeman.
Every pitcher leans on their infield and outfield to back them up, and Coach Smartt sees several Trojans contributing across the diamond.
"I feel very confident. We have a lot of options as we have multiple guys that can play third, short, second or first," said Coach Smartt. "We are going to need a lot of options as to when someone has to pitch or if someone gets hurt, so that we have someone to play that position. We also have good numbers in our outfield. We do have two seniors in the outfield, but the rest of the guys are young. We are going to depend on those seniors to work with the younger guys to get them ready to play at the varsity level.
"Offensively, we have been communicating on working on getting our bunts down, hit and runs, finding the gaps, and we feel good about that. If we can focus on doing that including some small ball, we will be ready for the season."
In baseball, success is not only determined by talent, but also by how a team gels and comes together.
"I always tell the players that the chemistry of the team bond is better than talent," said Coach Smartt. "You can have all the talent you want, but if you have no chemistry it will be hard to work as one. What I have seen in this preseason is everybody working together,
communicating together and having fun together. To play the game of baseball you have to have a good bond to compete and win games."
Coach Smartt believes the regular season schedule will be challenging, and area competition will be tough.
"I think our regular season schedule is fair enough, top to bottom," said Coach Smartt. "If we can focus on one game at a time, then we will be just fine. If we do lose that game, then we will regain focus and say let's go 1-0 the next game. That's our mindset."
Headland, Rehobeth, Carroll of Ozark and CHHS will make up Class 5A, Area 3.
Coach Smartt is also optimistic about the up and coming talent for CHHS baseball.
"The junior high team (7th, 8th and 9th graders) has a bright future because they are baseball players," said Coach Smartt. "When you have talent and they work together, it looks bright for the future. We are making sure these guys stay in the weight room and work on their roles, and working on the fundamentals."
The roster for CHHS will include seniors Damien Hart, Connor Jones, Will Templin and Kevin Yeoman; juniors are Parker Adams, Benton Dunn, Joshua Wooten and Bradley Prestwood; sophomores are Wilson Jones, KaNeil Lewis, Blake Lowery, Jordan McBryde and Cole Pugh; and freshmen are Clay Johnson, Cooper Johnson, Wes Templin and Chase Vaznaian.
The Catch | Diamond Edition 2023 5
Class: 5A
Area: 3
Field: Terry Sikes
Field at Hogan's Hole
Colors: Orange and Blue Coach
2023 CHHS BASEBALL
6 The Catch | Diamind Edition 2023
Parker Adams
Damien Hart
Will Templin
Joshua Hooten
Jordan McBryde
Head Coach
Chase Smartt
Kevin Yeoman
Blake Lowery
Chase Vaznaian
Cole Pugh
Connor Jones
Cooper Johnson
Wes Templin
Wilson Jones
Clay Johnson
Robin Sullivan 334.268.1053
Jimmy Barron 334.372.7099
CHHS TROJANS SOFTBALL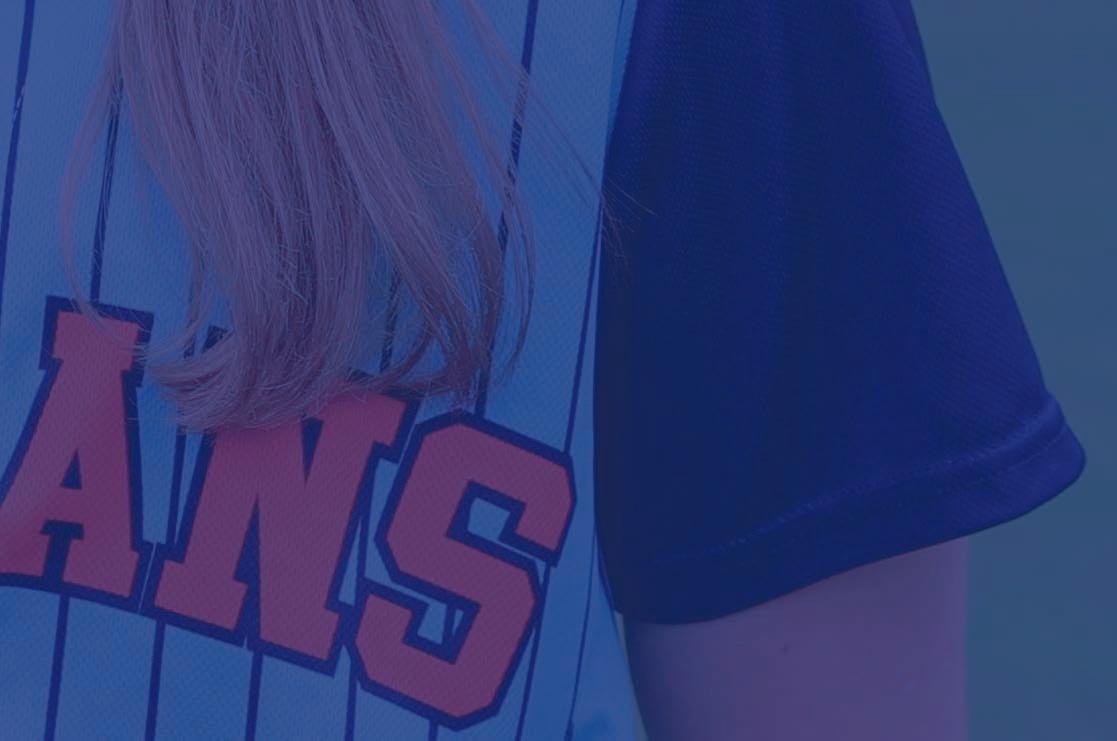 PICTURED: HANNAH SPARROW
STAYING FOCUSED
STORY BY DAN SMITH
As a graduate and former player of Charles Henderson High, first-year head coach Allie Park Singleton knows of the expectations, she is aware of the community pride, and she understands what is expected every season for Lady Trojan softball.
"I played at Charles Henderson High, I graduated in 2005, and I played varsity from my 7th grade year for Ronnie Baker, Coach Steve Haug and then Jerry Goodson after that," said Coach Singleton. "I bleed Orange and Blue. I was there as an assistant coach under Robin Snyder and learned a lot under him. It is very special. I have a lot of players and coaches that have become lifelong friends. I want to give back what those years gave to me, to these kids and young girls, learning to love the game, have them to just develop as a player as I did back then. It means the world to me."
For this Spring of 2023, Coach Singleton looks to restructure a team that lost seven key players from a year ago. While many will vie for playing time at multiple positions, one thing the Lady Trojans have an abundance of this year is enthusiasm and confidence.
"Oh my gosh, they are so excited," said Coach Singleton. "Since I got hired we have been trying to learn the girls. We've got a brand new coach and a brand new team from last year. We're developing catchers, we have some older girls. We have some younger girls that are going to play JV, we have some girls that are going to play varsity and they are all trying to compete for a spot.
"I think more than anything, we have been practicing JV and varsity together because we have some girls that are playing basketball and some are cheerleaders. It really is an exciting time. Everybody is learning each other and learning to work together. Really and truly that is probably the most important part. I am not teaching them how to play softball, I'm teaching them about people skills and teaching them how to deal with adversity and to learn discipline and leadership. To
me, we want to win ballgames, but at the end of the day, I hope they just learn how to be good people."
For the Lady Trojans to win games in '23, Coach Singleton knows her girls must produce in all phases of the game, but more importantly, the Lady Trojans must believe in themselves.
"For us to be successful, I have been telling them we are going to have to be creative in our offense," said Coach Singleton. "We have been doing a lot of hitting, a lot of situations, as well as bunting. We have several left-handed girls and some speed. I am really trying to utilize them. Hannah Sparrow will be our ace pitcher, but we also have Molly Garrett who is a junior that can move the ball really well, and Olivia Kirkpatrick. She did not pitch a whole lot last year, but she is very accurate, and hits her spots well. Kelly Compton will be one of our main catchers. She is only in the eighth grade but will be playing varsity. She has a really good bat, she is fast, quick and smart.
"In a drill recently some of the girls got mad at me and asked what was my definition of an error, and if I was going to be hard on them. I asked them if they wanted to be good or do you want to be great. Yes, I'm going to be tough on them. I want to have high expectations. You cannot be mediocre and expect to win a lot of ballgames. I'm trying to push them."
There are only five seniors for CHHS this Spring in Hannah Sparrow, Olivia Kirkpatrick, Arial Frazier, K.K. Hobdy and Milea Ward, but Coach Singleton knows each one brings special talents and leadership to this squad.
"We have been talking about controlling what we can control," said Coach Singleton. "I have been preaching that to the girls. The girls have suggested we get a shirt that says that. We cannot control rough days and umpires and fans, and more.
"I don't want to keep talking about last year's team that had seven starters that
we are losing, but the girls have been hitting the ball well. We have done front toss, live BP, hitting off live pitching, and we have been putting the ball in play. We have been doing situational hitting under pressure."
The Lady Trojans are in Class 5A, Area 4, along with Greenville, Holtville and Brewbaker Tech.
"They will all be competitive," said Coach Singleton. "In all of the practices I am preparing our girls for the competition that is ahead. We are looking forward to it. I want to compete in the area tournament and go to Gulf Shores and the Region Tournament."
In addition to the five seniors, CHHS will depend on every player from every grade level to contribute. Coach Singleton also believes this season is not about the games on the varsity schedule, but building the program for the future as well.
"From 7th to 12th graders, we have a lot of players that are very talented," said Coach Singleton. "As a program, I want it to be our goal to help develop these younger players that are coming up so Charles Henderson softball will have a building program. I want them to learn each other and learn to love the game, and learn to give back.
"I know it is going to be a building year, but I think some people are going to be surprised. It is going to be fun. Yes, this year is important, but to me, I am looking at the big picture. Wins and losses, yes, that is a huge thing, but ultimately, I want these kids to be able to look back and be proud. It is awesome to see these kids building, with 7th and 8th graders learning and bonding. It's cool."
The roster for the Lady Trojans in 2023 includes Olivia Kirkpatrick, Jada Jones, Lakayla Sellers, Aderian Greenwood, Tailor Hobdy, Calleigh Compton, Reece Garrett, Mileah Ward, K.K. Hobdy, Hannah Sparrow, Molly Garrett, Aeriel Frazier, Mary Hayden West and Janazia Cantlow.
The Catch | Diamond Edition 2023 9
will is definition going
Class: 5A
Area: 4
Field: Charles Henderson
High School Softball Field
Colors: Orange and Blue
2023 CHHS SOFTBALL
Coach
Head Coach
Allie Park Singleton
10 The Catch | Diamind Edition 2023
Janazia Cantlow
Reece Garrett
Jada Jones
Aerial Frazier
K.K. Hobdy
Lakayla Sellers
Molly Garrett
Tailor Hobdy
Calleigh Compton
Aderian Greenwood
Olivia Kirkpatrick
Hannah Sparrow
Mary Hayden West
Mileah Ward
GHS EAGLES BASEBALL
PICTURED: TYLER MCLENDON
EAGLES EYE CONSISTENCY
STORY BY JOSH BOUTWELL
The Goshen Eagles return the majority of the 2022 roster for year No. 2 under head coach Chandler Avant.

Avant took over the job at Goshen in 2022 after the Troy native's stellar college career at the University of Alabama, where he earned the seventh most career assists, 10th most double plays and eighth most doubles in school history. After a year as a graduate assistant at Alabama, Avant led Goshen to a 9-9 record in 2022.
"(Offseason) practices went pretty good," Avant said. "We're looking pretty solid on defense and I think we can swing it a little. It will all come down to pitching, like normal."
Among Goshen's returning pitchers are Peyton Stamey, Andrew Galloway and Hunter Nobles. Stamey led Goshen on the mound last season, striking out 34 batters with a 4.345 ERA in 19 1/3 innings pitched. Nobles also fanned 19 batters with a 1.105 ERA in 12 and 2/3 innings toeing the rubber.
Avant also expects a solid infield to help lead the defense behind the pitching staff.
"Defensively, we have to be solid in the middle of the field, so we're looking to lean on guys like Tyler McLendon, Peyton Stamey and a couple
of our outfielders like Brody Wilkes and Andrew Galloway will have big roles, too.
"Cade Edwards will be the first baseman and a power (hitter) for us. Hunter Nobles is another guy that we'll lean on pretty hard."
McLendon is Goshen's leading returning bat as he earned a .346 batting average last season with 11 RBIs and a team-high 21 runs. He also stole a team-high 10 bases and is Goshen's starting catcher. Stamey also boasted a .313 batting average with 12 RBIs and 12 runs, while Galloway earned a team-leading two triples, eight RBIs and 17 runs.
"Most of our guys are back, we only lost three guys (from last season)," Avant said. "We have six seniors and those seniors are going to need to play a big role in carrying this team. Andrew Galloway, Brody Wilkes, Hunter Nobles, Peyton Stamey, DJ Walters and Jacob Saupe are those seniors. Those guys will have to play big roles as older guys on the team. The younger guys look up to the seniors, whether seniors are the best players or not."
Offensively, Avant is emphasizing the need to be smart at the plate this season.
"We have to have quality atbats and not get ourselves out,"
he said. "Taking what (the other team) gives us and take our walks and sacrifices is big for us. We have to do all the little things to put us in position to be ahead and win games."
On the defensive end, Avant said the key is to being consistent on the mound and behind the pitchers.
"We have to make the routine plays. We're not asking them to make extraordinary plays, just the routine plays," he said. "That's what will help us on the field. On the mound, throwing a bunch of strikes or letting them get themselves out and hit into our solid defense is the key."
While all teams hope to reach the postseason, Avant is emphatic that the goal for 2023 is to have that level of consistency more than anything else.
"The main goal is to take each game at a time and concentrate on winning each pitch, win each game," he said. "We don't want to look too far ahead but we do want to be in the playoffs. I think if we keep working, we'll have a chance to reach that goal. The main goal, though, is just to play solid baseball. Not to play the score, play the game. I always tell them if we do that we should be fine."
12 The Catch | Diamind Edition 2023
2023 GHS BASEBALL
Class: 2A
Area: 5
Field: Goshen High School Baseball Field
Colors: Purple and Gold
The Catch | Diamond Edition 2023 13
Mace Brooks
Tyler McLendon
CJ Thompson
Andrew Galloway
Jacob Saupe
Landon Isler
Peyton Stamey
Gavin Davis
Hunter Nobles
DJ Walters
Coach
Head Coach Chandler Avant
GHS EAGLES SOFTBALL
PICTURED: KACI WILKES
LADY EAGLES WORKING HARD
STORY BY JOSH BOUTWELL
The Goshen Lady Eagles headed into 2023 with a solid group of veteran and young players, but early season injuries have brought some adversity to the team.
In the offseason, Goshen's softball team worked hard with the school's new strength and conditioning coaches but have been stricken with a rash of injuries.
"We have some new conditioning coaches that came in and we really focused on speed and lifting and that went really well for our girls," Goshen coach Amy Warrick said. "We had some unexpected injuries to some key girls earlier, so we're trying to get people in the right places and focusing on hitting and being as error-free as possible for our pitchers."
While Goshen returned its top two pitchers this season, Kaci Wilkes and JC Rushing, an injury to Rushing will cause some younger players to join the pitching staff.
"(Wilkes) is the only veteran pitcher," Warrick said. "Alyssa Pippins can help on the varsity level but she's not quite ready yet. I also have some younger (pitchers) at the junior varsity level that aren't quite ready yet, either. We're in a situation that we have to play good defense for our pitchers, so we make sure our pitcher doesn't have to work any harder than she already is."
In 2022, Wilkes earned a .400
batting average with three home runs, 12 runs and 16 RBIs. She also pitched 63 innings and mowed down 53 batters, while she earned a 4.29 ERA.
"Kaci is a big player for us," Warrick said. "She always steps up and leads for us, but she's had to step up even more for us this year because she also has to be a leader. She is pretty relaxed at-bat and likes to hit and is seeing the ball really well right now, too."
Crenshaw Christian transfer freshman Macie McAliley and sophomore Lucie Hill have also provided some help for the Lady Eagles.

"Macie plays middle infield for me and she's really helped us," Warrick said. "Lucie plays outfield and has really helped there, too. I have a big junior class stepping up that is going to be big for us. We're young in certain spots, our catcher and third basemen are ninth graders, but we have some veterans out there, too."
With a number of injuries plaguing Goshen early in the season, health is a big focus for Warrick's staff.
"We have a lot of new people out there right now because of injuries," she said. "We're trying to get healthy right now, that's the biggest thing. If we can get our best players in the right position we can make a run at Area. If we can get our No. 1 players healthy, health is the big thing, I think we will be okay."
The Catch | Diamond Edition 2023 15
Class: 2A
Area: 4
Field: Goshen Softball Field
Colors: Purple and Gold
2023 GHS SOFTBALL
Coach
16 The Catch | Diamind Edition 2023
Head Coach Amy Warrick
Jayleigh Adair
Alyssa Pippins
Macie McAliley
Haylee Sanford
Hailey Owens
Passion Sheppard
Mackenzie Little
Addison Richburg
Cheyenne Sneed
Alyssa Sparks Amber Vickers Haylee Sneed
Kaci Wilkes
PCHS BASEBALL
PICTURED: OMARI BARROW
CHANGING THE CULTURE OF PCHS BASEBALL
STORY BY JOSH BOUTWELL
The Pike County Bulldogs jump into 2023 with Troy native De'Andre Pitts at the helm as a first-time head coach.
Pitts was an All-State infielder at Charles Henderson High School before playing collegiately at Motlow State Community College and Tennessee-Wesleyan University. At Motlow, Pitts earned 12 home runs and 49 RBIs with a .313 batting average in 54 games. In 2020, Pitts earned three homers, nine RBIs and a .351 batting average at Tennessee-Wesleyan before an injury derailed his playing career.
Pitts comes into 2023 as one of the youngest varsity baseball coaches in the state and coming fresh off the diamond as a player, himself. Pitts said that after being injured he was able to start coaching in the Coastal Plain League before applying for the job at Pike County. His first year at Pike County has already been a bit difficult as he came into the job late and the majority of the PCHS baseball team also plays football and basketball, limiting their chances to workout together in the offseason.
"I got in kind of late but most of the guys were in football and then most of them play basketball, too," he reiterated. "We didn't get to have too many workouts but when we did, they came in and worked hard and are starting to get better. The guys are buying in and right now the main thing is changing the culture and getting them baseball minded and getting that repetition on the field."
Changing the culture of the team is something that has become important to Pitts. While Pike County hasn't had a ton
of success in recent years, success is not a foreign notion to the PCHS Baseball program.
"I've been talking to some alumni and I think people forget that Pike County High School sort of ran baseball in the early 2000s," he said. "Hearing what it used to be, I'm passionate about getting back to that and I believe it can get there, and I think I'm the guy to get us there. We have a lot of talent here and we have to continue to mold guys and sharpen their skills."
Returning from last season's team is No. 1 pitcher Omari Barrow. Pitts will be leaning on he and other veterans to lead the team this season as he wants to see more consistency in his Bulldogs.
"We're swinging the ball really well, we need to limit the walks and we have to dominate the routine plays," Pitts said. "Omarri Barrow, Chris Singleton and Michael Gabel are guys that are going to have to lead for us."
While Pitts wants to return the PCHS Baseball team to success, he has bigger goals off the field.
"My goal for this year is to continue to lead these students and players on and off the field," he said. "I want these guys to be better athletes and better people. I want to give them the opportunity to learn the game and play and take it to the next level and just show them how to win.
"Since I came in here we've had 4-5 guys that have gotten saved and have a relationship with God now. That's been huge for us and that's important to me, leading these students and giving them the chance to seek God and their hunger for that has been rewarding."
18 The Catch | Diamind Edition 2023
2023 PCHS BASEBALL
Class: 3A
Area: 4
Field: Pike County
High School Baseball
Field
Colors: Purple and Black
Coach
Head Coach
De'Andre
The Catch | Diamond Edition 2023 19
Pitts
Antonio Patterson
Flex Albritton
Kelvin Singleton
Daniel Collins
Jamareon Burney
David Corley
Jamious Williams
Ben Patterson Jakori Green
Kemel Flowers
Mark Griffin
Patrick Countryman Noah Cox
Weston Adams Omari Barrow
Michael Gabel
Vintavious Silar
Zaikeilen Adams
PCHS SOFTBALL
PICTURED: AMITY WHITE
LADY DAWGS READY TO MAKE A RUN
STORY BY JOSH BOUTWELL
The Pike County Lady Bulldogs come into 2023 with a new head coach as Ryan McCollough takes over the program.
McCollough, an Elba High School and Troy University graduate, is in his first season as a head softball coach. Before coming to Pike County, he spent three years as an assistant coach at Pike Liberal Arts School. McCollough inherits a team that returns a number of starters from a team that finished area runner-up and made it to the regional tournament last season.
"I stepped into a good situation where you return almost every player on a team that went to the regional tournament," McCollough said. "They're talented and they're buying in. We have some normal early season rust to knock off but the girls have really bought into what we want to do and the style we want to play with. We want to be aggressive at the bases and aggressive in the box and they've bought into it and I'm excited."
The majority of Pike County's leaders from 2022 return this season, including senior Amity White, who signed a scholarship offer to play softball at South Alabama next season.
White boasted a .415 batting average last season with two home runs, seven doubles, five triples, 24 RBIs, 31 runs and 31 stolen bases. On defense, she boasted a .866 fielding percentage.
"Any time you have a Division I commit patrolling centerfield is
a good thing," McCollough said. "Amity White is a dynamic player and a leader and will be in that lead off spot in the lineup. She has superior speed and will be dynamic for us."
Pitcher Kylan Wilkerson pitched more than 75 percent of innings last season for the Lady Dawgs. In 126 2/3 innings in the circle, she struck out an eye-popping 130 batters and boasted a 2.874 ERA. She was also a menace at the plate for Pike County, tallying a team-high 12 home runs with nine doubles, 34 RBIs, 18 runs and a .481 batting average.
Also back is Takeyah Smith (12 RBIs, 13 runs) and Mikalah Griffin (three home runs, nine RBIs, 20 runs and .316 batting average).
"Takeyah Smith will be playing shortstop for us. She takes control of the defense and makes sure every one lines up in the right spot," McCollough said. "I had a chance to coach Mikalah Griffin a few years ago (at Pike Lib) and she's a great leader at first base and she'll give us some pop in the middle (of the batting order).
"I'd be willing to say that Ky Wilkerson is one of the best players in the area. As a freshman, she struck out over 100 (batters) and hit 14 home runs. She's back in the circle for us as our No. 1 pitcher and batting in the three or four hole (in the lineup) for us. I can't say a bad thing about her. We've really got good players up and down the lineup, and experienced players, as
well. Auriel Moultry, Kaitlin Beaty and Urriya Berry are back, too. It's a talented and veteran group."
McCollough said the biggest thing early in the season will be more about him than his players.
"It's really not about them, it's mainly just me getting used to making the calls and what I do or don't like in certain situations," he said. "I have to see what girls can do and what they need to work at, so we can be better as a team. Everything we do is geared to being the best we can be in May.
"If we struggle or make mistakes in February and early March, that's all good because we're learning and getting better. What defenses do we like in certain situations and how our approach changes at the plate, those are things we learn over the course of a season."
Pike County wants to build on the success that was enjoyed last season and move even further in the postseason.
"We want to advance further than what we did last year," McCollough emphasized. "This team finished second in the area and advanced to Gulf Shores for the regional tournament. We want to be area champions and show that we can play with some of the best teams in 3A. If things go right, and with a little luck along the way, we'll give ourselves that opportunity. Once you get to Gulf Shores, it's anyone's game."
The Catch | Diamond Edition 2023 21
Class: 3A
Area: 4 Field: Pike County
High School Softball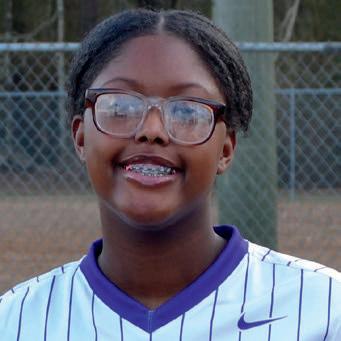 Field
Colors: Purple, White and Silver
2023 PCHS SOFTBALL
Coach
Head Coach
22 The Catch | Diamind Edition 2023
Ryan McCollough
Kaitlin Beaty
Jada Duncan
Ae'Vionne Burney Urriya Berry
Mackenzie Gregory
Mikalah Griffin
Hailey Griffin Abigail Griffin
Ayissa Hiersche
Auriel Moultry
Ra'Vionna McKinney
Martha Hurt
Raeny Price
Amity White
Briana Shaffer
Akeeli Rodgers
Kylan Wilkerson
Ivy White
The Catch | Diamond Edition 2023 23 Locally owned and operated 1225 Hwy. 231 S. Troy, AL 36081 (334)770-7444 710 N. 3 Notch St. Troy, AL 36081 (334) 566-0127 www.pigglywigglytroy.com Find us on Facebook
PLAS PATRIOTS BASEBALL
PICTURED: KC BRADFORD
PATRIOTS HOPE TO DUPLICATE SUCCESS IN AHSAA
STORY BY JOSH BOUTWELL
The Pike Liberal Arts Patriots head into their first season in the Alabama High School Athletic Association as the most dominant baseball program in the past decade of the AISA.
The Patriots are coming off back-to-back state championships and state crowns in four of the last five seasons. Rush Hixon, who was the head coach for those past two seasons, is now coaching in the college ranks, while a legacy has taken the helm at PLAS.
Will Austin is in his first year as a head coach, but he is far from a stranger at Pike Lib. His grandfather, Butch Austin, helped turn the PLAS baseball program into a powerhouse in the 1990s. His legacy lives on in Butch Austin Field on the campus at PLAS and, now with his grandson, who returns to coach Pike Lib after spending 2017-2019 as an assistant coach at the school.
"Pike has always been special, obviously I know the people there and my grandfather coached there for numerous years," Austin said after being hired by PLAS. "It's special, the legacy that has been built at Pike and the numerous championships and great seasons they've had. My granddad and Coach Allen Ponder and Rush Hixon had so much success and built the program into what it is. It's a great program and I'm excited to keep building upon that."
All of that success, though, was built in the AISA. However, Austin is no stranger to the AHSAA having spent the past two seasons as an assistant coach at Ariton High School. Austin
doesn't feel there will be a big change in the new setting the Patriots are playing in.
"The biggest difference for the team is that we're playing a lot more local teams," Austin said. "In AISA last year, we had to travel a lot, traveling two or more hours for a single game. This year, the majority of our games are an hour or less away and that is definitely beneficial."
Pike Lib will have the daunting task of filling the shoes of five All-State players from last season's team, four of which are now playing college baseball. Among the returners from the 2022 AISA State Championship team, includes all-state player KC Bradford along with other veterans.
"We have a lot of guys that are going to contribute and have to play a lot of different spots," Austin said. "Guys like KC Bradford and Levi DeBoer and Luke Barron are playing multiple positions. Davis Kilcrease played third base last year and we have some returning (pitchers) in Kade Brookins and Will Rice. We're excited to see those guys progress and help us out this year."
Bradford earned a .391 batting average last season with three home runs, 27 RBIs and 36 runs. Bradford also had a .941 fielding percentage on defense.
Pitching may be the biggest question mark on the Patriot roster as last year's aces, Drew Nelson and Press Jefcoat, are now in college. Those two all-state performers leave behind some fairly large shoes to fill this season.
"Those guys have to step in there and
compete and throw strikes," Austin said of his pitching staff. "We have some younger guys that will have to step in and fill some innings for us. Press and Drew Nelson's numbers speak for themselves, so replacing those guys won't be easy. They were really great for this program and are doing great things in college now."
Rice and Brookins are the only two returning pitchers that saw more than two innings on the mound last season. In 24 innings pitched, Rice earned 33 strikeouts and boasted a 3.782 ERA, while Brookins struck out 27 batters with a 1.780 ERA in 19 2/3 innings pitched.
"Early in the season, we have to continue to get better every day," Austin emphasized. "We don't want to be the same team tomorrow that we are today. We have to focus on getting better every day in all aspects: base running, fielding, hitting and pitching. I think we will be exactly where we need to be if we do that.
"The goal is to be the best we can be and do things the right way. Doing the little things right, that's big, if we do those things winning takes care of itself."
The success of the past is not lost on Austin and he intends to continue that moving forward.
"There has been a lot of success here in the past from Butch Austin coaching here and Allen Ponder and Rush Hixon," he continued. "We're continuing to do things the right way, we want to be a blue-collar team and that's how we work and that's how we'll perform on game day, as well."
The Catch | Diamond Edition 2023 25
Class: 2A
Area: 5
Field: Butch Austin
Field Colors: Red, Blue and White
2023 PLAS BASEBALL
Coach
Head Coach Will Austin
26 The Catch | Diamind Edition 2023
Luke Barron
KC Bradford
Cole Garrott
Cody Boyett
Wilson Cotton
Dawson Bradford
Levi DeBoer
Davis Kilcrease
Jackson Booth
Kade Brookins
Houston Gunter Payne Jefcoat
John Lott
Pruitt Vaughn Will Rice
Rhodes Baker
The Catch | Diamond Edition 2023 27
PLAS PATRIOTS SOFTBALL
PICTURED: EMILY BRYAN
LADY PATRIOTS AIMING HIGH
STORY BY JOSH BOUTWELL
A young Pike Liberal Arts softball team looks to improve on last season as the Lady Patriots compete in the Alabama High School Athletic Association (AHSAA) for the first time.
Pike Lib returns a trio of seniors that should help provide some stability in the lineup in Emily Bryan, Bella Maulden and Briann Snyder. The Lady Patriots are confident in their pitching staff, as well.
"We have some good pitchers coming back and our three seniors will lead us," PLAS coach Robin Snyder said. "Bella Maulden is our senior pitcher and our two sophomores are Alyssa Barron and Tara Walker. We look for them to do good things for us. We'll have some young pitchers that will have to pitch, too."
In 2022, Bryan earned a .319 batting average with a .429 slugging percentage. She tallied 20 singles, eight doubles, a triple, 17 RBIs and 10 runs. At catcher, Bryan boasted a .994 fielding percentage.
Maulden pitched 81 and 1/3 innings last season and struck out 57 batters while boasting a 4.734 ERA. Maulden also had three double plays at third base. At the plate, Maulden led the Lady Pats in RBIs with 20, while she earned a .247 batting average with 18 singles, three doubles and seven runs. Briann Snyder also earned a .217 batting average in 2022 with 16 RBIs and 10 runs.
"It's just a matter of getting (the whole team) going at the plate," Coach Snyder said. "We just have to get them more playing time. We want them all to be able to contribute, but those older girls will be the leaders for sure."
The Lady Patriots are trying to gel together as a team early in the season.
"We still have a long way to go but we're getting there," Coach Snyder said. "Just getting everyone back in the routine of playing softball and catching fly balls and ground balls has been the big thing. Working together as a team and getting everyone used to each other is what we're focusing on right now. We're still young, but that's a problem for other schools, as well, not just us.
"Our time was limited (in offseason practices) like everyone else, so we're just trying to find the right fit and get everyone in the right positions. The main thing is getting them some of that game-time experience. That's the biggest thing."
Stepping into the AHSAA for the first time adds some new challenges but also some welcome positives.
"I don't think there is a whole lot of difference," Coach Snyder said. "There are some small changes that are different, but the players can play for sure. Overall, the rules are the same, so I don't think it will be that big of a change.
"The competition will be a little different in the AHSAA, obviously, but the biggest thing is the travel. We won't have as much travel as we had in AISA. Everything is within an hour or less unless we're going to an out-of-town tournament."
Despite a young team, the Lady Patriots still have big goals for the 2023 season.
"Our goal this year is to win the area and host the area tournament," Snyder emphasized. "We want to win the (area) tournament and make it to regionals and then make it to state and contend for the state championship."
The Catch | Diamond Edition 2023 29
Class: 2A
Area: 4
Field: Pike Liberal Arts Lady Patriots Softball Field Colors: Red, Blue and White
2023 PLAS SOFTBALL
Coach
Head Coach Robin Snyder
30 The Catch | Diamind Edition 2023
Alissa Barron
Abbie Dickert
Mileigh Long
Emily Bryan
Bella Maulden
Riley Burkett
Julianne Meyer
Briann Snyder
Allie Booth
Addie Grace Maulden
Joy Schwarte
Gracie Smith
Holly Stephens
Mary Holland Stephens
Tera Walker
Charlee Shannon
Elizabeth Weed
Juliana Knight
Madalyn May
Mary Hollis Drinkard
Shelbie Smelcer
Shelly Stephens
Yaley McLendon
ZION CHAPEL BASEBALL
PICTURED: MORGAN SANDERS
REBELS ON THE PLAYOFF HUNT
STORY BY JOSH BOUTWELL
The Zion Chapel Rebels return a veteran but young baseball team in 2023 that is still looking for a playoff run.
ZCHS coach Adam Foster continues to preach to his team about steady improvement being the key for success.
"We did great in the offseason," Foster said. "We got stronger, guys competed and we got better every single day. The biggest thing I preached last year is the same thing we're preaching this year, we just have to get one percent better every single day. If we do that, we'll be a better team at the end of it."
Early in the season, Foster and his coaching staff are trying to use some tough nonconference competition to improve. In the first month of the season, ZCHS faces 5A schools, 6A schools and reigning two-time AISA Champion Pike Liberal Arts. That out-ofconference schedule could help "battle test" the Rebels ahead of an area slate that includes 2A powerhouses like GW Long and Ariton.
"The biggest thing is that we'll get better as the year goes on with seeing more of those live reps," Foster said. "With the basketball team making it to the postseason, we had just two practices together before the first game. We're still trying to work out some kinks."
Some of the things Zion Chapel are
trying to work out early in the season deals with situational hitting.
"Our approach to hitting and situational hitting are things we're really working on right now," said Foster. "I feel like we can put our defense up against anybody but we're still young when it comes to our varsity team. All of our starters are basically sophomores and juniors. So, we're really working on that situational hitting and the way we approach the plate right now."
Morgan Sanders is Zion Chapel's only senior Rebel, while juniors like pitcher Wes Braisted will also be called on to lead this season.
"Wes Braistead, Austin Jordan, Morgan Sanders, Bordie Stinson and Brady Flowers are our leaders," Foster emphasized. "Morgan brings that senior leadership. He's our centerfielder and leads on the field. He's 100 percent effort with everything he does on the field. He's that effort guy for us and if he continues to give that effort, everyone else will feed off it."
Like every year, the Rebels have their sights set on the postseason.
"Our No. 1 goal is to make it to the playoffs," he said. "We're in a tough area but that's just what you're dealt. You can't change that, all we can do is get better and overcome that."
32 The Catch | Diamind Edition 2023
2023 ZCHS BASEBALL
Class: 2A
Area: 4
Field: Zion Chapel
High School Rebels
Baseball Field
Colors: Red and Black
Coaches
Head Coach
The Catch | Diamond Edition 2023 33
Adam Foster
Jackson Adcock
Wes Braisted
Tyler Bass
Dylan Davis
Brayden Benbow
Preston Eddins
Macon Allen
Kavan Brown
Brady Flowers John Foster Hamm Austin Jordan Micah Fuller
Joseph LeGear Morgan Sanders Brodie Stinson Mason Stuart
ZION CHAPEL SOFTBALL
PICTURED: SHEA WAMBLES
LADY REBELS READY FOR SPECIAL SEASON
STORY BY JOSH BOUTWELL
In year two under head coach Ethan Deal, a talented Zion Chapel Lady Rebels is looking to make a run this season.
The Lady Rebels return the bulk of last season's team and features a talented newcomer, as well. Junior Amber Kidd has transferred to Zion Chapel from Pike County, and the catcher is coming off a stellar 2022 season.
Kidd boasted a .348 batting average last season with two home runs, two triples, nine doubles, 24 RBIs and 12 runs. She also had a .994 fielding percentage with two runners picked off and 12 runners caught stealing.
The Lady Rebels also return playmakers like Shea Wambles, Kaylee Hodge, Sydney Boothe, Emily Rhodes, Elly Sheets and Riley Bannin. Wambles is Zion Chapel's returner at the plate, earning a .506 batting average last season with one homer, two triples, six doubles, 21 RBIs and 29 runs. Boothe led ZCHS with 28 runs, while Bannin went 9-5 in the circle. She struck out a total of 107 batters with a 3.545 ERA in 77 innings pitched. Boothe also pitched 51 2/3 innings with 65 strikeouts. Wambles earned a .982 fielding percentage with two double plays on defense.
"We have a unique deal here because it's really hard to pinpoint just one or two (leaders) because every one of them in the lineup can take the lead," Deal said. "One of our constants has been Shea Wambles, she'll be a sophomore this season but has played since she was in the eighth grade. You know what you'll get from her night in and night out, she's never hit or miss.
"Our catcher, Amber Kidd, is going to do really big things. She can swing it really, really well. We have a freshman and sophomore pitcher, Sydney Boothe and Riley Bannin, that can both spin it really well. I think we're solid in all of our positions."
Deal says that biggest focus early in the season is on consistency.
"Really, the big thing is practicing at a high level," he emphasized. "We're just trying to figure out how to play together. We have a few new faces, so it's a chemistry deal.
"I'm not too worried about when the lights go on but it's figuring out how to practice and play at that high level consistenly. We have high expectations this year, but we have to figure it out at practice first and how to do it every day at practice and get that momentum rolling."
The Lady Rebel's focus is on the present moment because Deal said he feels like focusing on the present will lead to future success.
"The goal is to win every time we step on the field; that's on the scoreboard, that's how we play the game and executing every little detail we throw at them," Deal said. "I think we'll be able to do some more stuff with them compared to what we did last year, but as far as attainable goals, area is up for grabs this year.
"We really wan to win our area and go to regionals and see what happens from there. I feel like if we can get (to regionals) and figure out how to win, some really special things are going to happen."
The Catch | Diamond Edition 2023 35
Class: 2A
Area: 4 Field: Zion Chapel
High School Rebels
Softball Field
Colors: Red and Black
2023 ZCHS SOFTBALL
Coach
Head Coach
Ethan Deal
36 The Catch | Diamind Edition 2023
Riley Bannin
Kaylee Hodge
Jenna Boley
Carlee McAllister
Sydney Boothe
Madison Meeks
Aubrey Basset
Amber Kidd
Emily Rhodes
Elly Sheets Elida Velazquez Hagen Sessions
Shea Wambles
The Catch | Diamond Edition 2023 37 Life - Home - Business - Auto 1200 E LBA H IGHWAY • T ROY , A LABAM A 566-1477 The 'No Problem' People Auto-Owners Insurance Good Luck to All Area Teams! For Personal & Commercial Insurance LET'S POWER TOMORROW Your electric cooperative is about more than providing electricity — it's friends, neighbors, church family, teammates. And, it's you. We value your membership. We value you. southaec.com | 800-556-2060
TROY BASEBALL OFF TO HISTORIC START
STORY BY JOSH BOUTWELL
The Troy University baseball team started the season with 11 straight wins for the first time since 1990.
The 11 wins is the second most in school history, behind the 1982 team's 13 straight wins to start the season. The 1983 team went on to win the Gulf South Championship and made it all the way to the Division II World Series. It's also the first time Troy has had an 11-game winning streak, at any point in the season, since 2006. After 11 games, Troy was one of just one of five teams in the entire country to remain undefeated.
The Trojans fast start is in part due to a pitching staff that allowed just 18 total runs in the first 11 games and struck out a total of 109 opponents. Troy's aces on the mound, Grayson Stewart and Brady Fuller have been two of the top pitchers in the Sun Belt. Through 11, Stewart allowed just two earned runs and struck out 10 batters, while Fuller has struck out 21 batters and allowed just five earned runs.
The biggest improvement for Troy, though, has been the power at the plate. The Trojans team tied for fourth in the entire country in home runs with 29 through the first 11 games, while newcomer Shane Lewis ranked fourth in the country with eight homers in the first 11 games. First baseman William Sullivan and catcher Caleb Bartolero
have both belted five homers each, as well.
Troy 2023 roster features a slew of new faces as second-year head coach Skylar Meade brought in a huge class of transfers and talented freshmen.
Prior to the season, Meade said Troy fans should watch out for Hartford transfer Tremayne Cobb Jr., who is coming off an All-Conference season at shortstop.
"Trey Cobb was a first-team allconference at Hartford," Meade said. "He's a very dynamic shortstop that (throws) 96 miles-per-hour across the diamond and hit double digit home runs last year. He'll be a very exciting player for us."
Eastern Michigan transfer pitcher Zach Fruit and junior college transfer pitcher Ben Thompson are new faces on the pitching staff Meade said he's excited about.
"Zach Fruit is hitting 93-97 miles per hour, he's a 6-foot-5-inch kid that we were fortunate enough to swoop in and get him," Meade said. "Thompson signed with FIU originally but they had a coaching change and we were able to land him. He's a stocky righty that can hit 97 miles per hour."
Another newcomer that Meade said fans would love is LSU Eunice transfer outfielder Kole Myers.
"I think people will fall in love with him. He's from Lafayette, La., and plays Lafayette style baseball," said Meade. "He stole 58 bases last year and he will be our leadoff hitter day one. We (scrimmaged) Northwest Florida and Mississippi State and he was 5-for-7, hit home runs in both games and stole three bases. He is a dynamic player and one we may only have here at Troy for a year, but people will fall in love with him."
Meade said Troy has lofty goals this season but is confident in his team.
"Our goal is to win the Sun Belt (Championship) and get into the NCAA Regional (Tournament). Once you get into the regional anything can happen," he said. "When you have great pitching like we are going to have year in and year out anything can happen. The end goal is obviously to get to Omaha (for the College World Series)."
While there's still a ton of baseball left to play, Meade likely couldn't have asked for a better start to 2023. The Troy baseball squad is also enjoying the newly renovated Riddle-Pace Field, which now boasts new comfortable chair-back seats throughout the stadium, a new press box and additional concession stands. The outside façade of the stadium is still a work in progress, however.
The Sun Belt Conference schedule will begin on March 17 for the Trojans.
38 The Catch | Diamind Edition 2023
hour, he's a 6-foot-5-inch kid that we
NEWELL ERA OF TROY SOFTBALL BEGINS
STORY BY JOSH BOUTWELL
First-year Troy softball coach Eric Newell started the 2023 season off with a 14-7 record in a busy first month of the season.
Newell came to Troy in the offseason as one of the most decorated head coaches in all of Division II and NAIA softball. Newell led the Auburn-Montgomery (AUM) program to back-to-back College Softball World Series appearances in 2021 and 2022 and his 2015 William-Baptist team won the NAIA National Championship. In 16 seasons at AUM and William-Baptist, his teams went a combined 556-209, won eight conference championships, made six NCAA or NAIA Tournament appearances, earned four World Series appearances and won a national championship.
Newell inherited a Troy squad boasting a number of All-Conference competitors, including Kelly Horne, Jade Sinness and the Brantley "Machine" Leanna Johnson in the circle. Newell also filled the holes some departing seniors left through the transfer portal.
Former Florida State outfielder D'Aun Riggs and Florida pitcher Haley Pittman joined the Troy roster from Power 5 schools, while Dothan native Natalie Turner joined Troy from Southern Union Community College. The Trojans also added talented freshman like Brantley infielder Kayden Dunn, Dunwoody, Ga.,
outfielder Jaida McCord and Enterprise catcher Emma Faulk.
Newell also filled his coaching staff with plenty of talent as former Florida State All-ACC catcher Anna Shelnutt joined the staff along with former Kennesaw State pitching coach Camden Decker, who helped the Owls to an appearance in the NCAA Tournament last season.
In the first quarter of the season, Troy hosted 10 straight home games, which saw the Trojans win 6-of-10. Troy also made a pair of tournament appearances in Tallahassee, Fla., and went toe-to-toe with No. 6 Florida State and No. 19 Auburn in the span of five days.
Through the first 21 games, both Anslee Finch and Taylor McKinney hit five home runs each along with Libby Baker's four dingers. Riggs also earned three triples and Baker hit five doubles during that stretch. McKinney and Finch have been stellar at the plate with McKinney boasting a .356 batting average and Finch holding a .400 average.
The pitching staff has also been stellar for the Trojans. Johnson earned a 1.15 ERA through the first 21 and struck out an eye-popping 80 batters with a 10-2 record and two shutouts. Olivia Cato also struck out 15 batters and Baker struck out 14 during that stretch.
Troy's conference schedule begins
on March 17 but Troy will also host the ACC's Georgia Tech for a big nonconference showdown on March 22.
Along with conference matchups that include a first-time ever series wtih James Madison and reigning three-time Sun Belt Champion Louisiana, the Trojans will head to Auburn on April 12 for a rematch with the No. 19 Tigers. Troy also faces rival South Alabama in a series May 4-6 to close out the regular season before the Sun Belt Tournament begins on May 10 in Lafayette, La.
The Catch | Diamond Edition 2023 39
40 The Catch | Diamind Edition 2023