Se See ee yo you ou ne nexext xt ye yeaear Sar! Se e ee e e y yo o ou u u n ne e ex x xttt y ye e ea a ear r r ar! ! Seeyounextyear!! Missedoutonthetastyfries?Orderonline CHIPPERBEC.COM
ACCOUNT MANAGERS ABIGAIL TRACY Abigail.Tracy@fbmagazine.co ELISA BROWN Elisa.Brown@fbmagazine.co COLLIN MILLINGTON Collin@fb101.com
KAIULANITERRYMCINDOOHARTDELGADOSUSANGOLDELISABROWNKRISTIHILLABIGAILTRACY We honor and remember the support of Chef Kerry Simon, Gary Cantor, Robin Leach, Chef Paul Prudhomme, & Gary Coles Food & Beverage Magazine® is owned and published electronically by Beautiful People, LLC. Copyright 1995-2016 Beautiful People LLC. All rights reserved. Food & Beverage Magazine® and distinctive logo are trademarks owned by Beautiful People, LLC. "fb101.com" is a trademark of Beautiful People, LLC. No part of this electronic magazine may be reproduced without the written consent of Food & Beverage Magazine. Requests for permission should be directed to: Lauren.Kane@fbmagazine.com. The information contained has been provided by such individual, event organizers or organizations. The opinion expressed in each article is the opinion of its author, organization or public relation firm. Food & Beverage Magazine is not affiliated with any other food and beverage or hospitality publication.
CONTRIBUTING EDITORS DEBBIE HALL LAUREN
DIRECTOR OF STRATEGIC PARTNERSHIPS SHELBY POLITZ Shelby.Politz@fbmagazine.co
SEPTEMBER 2022
E-40, Owner of E.Cuarenta, Earl Stevens Wines, Tycoon Cognac, Kuiper Belt Gin, Goon with a Spoon
PUBLISHER MICHAEL POLITZ Michael@fb101.com
DIRECTOR OF CPG PARTNERSHIPS TERRY HART Terry@fbmagazine.com
PUBLIC RELATIONS
DIRECTOR OF PROGRAMMATIC SALES BARB ROGERS Programmatic@fbmagazine.com
EDITOR-AT-LARGE JENNIFER ENGLISH SpiritsKitchen@gmail.com
DIRECTOR & EDITOR-IN-CHIEF LAUREN KANE Lauren.Kane@fbmagazine.com
SENIOR ACCOUNT MANAGER SUSAN GOLD Susan.Gold@fbmagazine.com
THE INFLUENCE | ALI LASKY Ali@TheInfluence.com
COVER IMAGE
Page 3 | Food & Beverage Magazine v September Issue 2022 Contents September 2022 FEATURECOVER Inside this issue PAGE 5 5 Cover Feature: Music, Wine, and Spirits Create a Dynasty 17 Creminelli Prosciuto | Love Good Food 21 Turkish Tastes | ACF Natonal Conventon 2022 25 Happy Gurb | Fun with Family Time 27 Bringing It Home 29 The Food Venture Gals 31 There's a Labor Shortage, Put on Your Rose-Colored Glasses 34 Hot Chikn Kitchn 37 Jessica Sidman | Food Editor For Washingtonian Magazine
September Issue 2022 v Food & Beverage Magazine | Page 4 INISSUETHIS PAGE 25 PAGE 45 PAGE 49 39 2022 James Beard Foundaton Awards 43 Jōji | New Dining Experience 45 Dorot: Fresh-To-Frozen Herb Cubes 47 Avoiding Toxic Problems 49 Go Ahead! Make it a Double! 53 100 Years of Great Taste | Coast Packing Company HAPPY GRUB
HIP-HOP ICON EARL "E-40" STEVENS CREATING A
"I was ready to enter the food industry and decided to partner with someone and copackage food products," E-40 explains.
The frst item in the line he selected was a frozen burrito. "I grew up on Magazine Street in Vallejo [California], and we would go to the convenience store to buy burritos. We were
MUSIC, WINE, AND DYNASTYCREATESPIRITSA
By Debbie Hall
E-40's music catalog inspired the Goon with The Spoon brand name when he rapped about being a "Goon with The Spoon" in songs including "I Get Down featuring B-Legit" and "Back in Business" as a metaphor to describe his entrepreneurial hustle and ambition.
Hip-hop icon Earl "E-40" Stevens encompasses several passions and combines his musical talents with his culinary skill. With the launch of his new food brand—Goon with The Spoon—packaged sausages, burritos, and ice cream are featured in the product line.
As a chef, E-40 would cook different dishes in videos he created for social media with the hashtag "Goon with The Spoon" (trademarking it), and the hashtag went viral.
Page 7 | Food & Beverage Magazine v September Issue 2022
He partnered with Justin Kinder, Kinder's Meats, to leverage his expertise in the meat industry. They have been friends for years and E-40 invited Kinder to join him in the business.
The many flavors of hip-hop icon, chef, and entrepreneur E-40 delight the culinary world.
"We did research and developed favors that we believe people will really like," E-40 says.
He next launched sausages with favors including Teriyaki Pineapple Chicken Sausage, Philly Cheesesteak Chicken Sausages, Hot Beef Sausages, Mild Beef Sausages, and Choices (Yum) Sausage Bundle.
In April, Goon with the Spoon launched an ice cream line featuring six favors: Cookie Dough, Bourbon Vanilla, Vanilla Bean, Strawberry, Mint Chocolate, and Salted Caramel. The launch of the ice cream has been a four-year development, made using solar power and as a healthier alternative using dairy without the artifcial growth hormone, rBST. NEXT
(YUM)SAUSAGES,SAUSAGES,SAUSAGES,CHEESESTEAKSAUSAGE,PINEAPPLEINCLUDINGSAUSAGESLAUNCHEDWITHFLAVORSTERIYAKICHICKENPHILLYCHICKENHOTBEEFMILDBEEFANDCHOICESSAUSAGEBUNDLE.
HE
active kids and didn't want a meal, so we would buy what we called a turf meal. It was a burrito and we would microwave it, cover it with red sauce and chilies, walk back home and kick it. This was part of my memories and I wanted to start with burritos."
September Issue 2022 v Food & Beverage Magazine | Page 8
Goon with The Spoon Turf Burritos are flled with healthy ingredients including beans and meats with premium four used in the tortilla.
Additionally, E-40 is the co-owner of The Lumpia Company, a growing Filipino food business with a restaurant in Oakland, a stand inside Oracle Park (the San Francisco Giants stadium), and a food truck in San Francisco.
"I wanted to be part of serving lumpia and other Filipino side dishes, both traditional and nontraditional," says E-40. "I was connected with the owners of The Lumpia Company, and I am thrilled to share this tasty food with everyone."
"I frst had my wife, two sons, consultant, friends, and manufacturer get together to taste the ice cream favors. I am working on more favors, and we will be certain to test them," he laughs.
Page 9 | Food & Beverage Magazine v September Issue 2022
The next product lines planned under the Goon with The Spoon will include skewers and pre-packaged meals.
"The owners of Lumpia approached me. Northern California is very diverse, and I grew up with many Filipinos and their cuisine. We would play baseball (little league), and their moms would cook lumpia [a Filipino dish]. I would love it."
Lumpia are spring rolls made with a thin paper-like or crepe-like pastry skin as a wrap flled with savory or sweet ingredients. It is served as an appetizer or snack and might be served deepfried or fresh.
E-40 also aspires to create cookbooks, develop a cooking show and open additional restaurants to expand his culinary brand. "I want to make it appeal to everyone, especially my fan base. Those who don't know me from my music would be interested in my cookbooks and cooking shows."
Earlier this year, he introduced three new wine favors to his Earl Stevens Selections wine brands—Blueberry, Strawberry, and Orangesicle—to add to his vast portfolio of over 15 still and sparkling wines.
September Issue 2022 v Food & Beverage Magazine | Page 10
As a chef, E-40's love for the culinary arts stems from his upbringing. With his mother working two to three jobs, E-40 taught himself how to cook, learned how to use kitchen products and developed recipes to prepare hearty meals for his siblings. Then, during his teenage years, he landed a position at a high-end restaurant, where he learned to make gourmet meals—chicken cordon bleu and sautéed mussels with wine sauce and butter—that further spurred his interest in food.
"One thing leads to another, especially in the beverage industry, and I wanted to expand. History repeats itself; opportunities don't, so I am taking advantage of business ventures offered to me," he says.
His culinary platform also includes a robust wine and spirits empire. As a brand ambassador for a now-defunct cognac company based in France, E-40 realized he wanted to expand into the beverage industry. So he partnered with a winery, and leveraging his connections in the hip-hop world, E-40 pivoted into the beverage industry in 2013. He would launch Earl Stevens Selections, a variety of still and sparkling wine offerings produced in Napa, California.
This interest in the grape would begin when his mother, who worked multiple jobs, would relax, listen to old-school R&B music, and drink wine. Over time, he became curious about the taste and discovered he appreciated the favor.
The frst wine to be released, Function Red Blend, was named after his smash single "Function," followed by Sweet Red, Chardonnay, Mangoscato, Moscato, and Tropiscato.
In 2021, E-40 released four new wines—Cotton Candy, CaliMocho Red Wine and Cola, Watermelon, and Mango Peach— produced in Lodi, California, as well as Prosecco DOC and Prosecco Rose DOC produced and imported from Veneto, Italy.
"...HISTORY REPEATS ITSELF; OPPORTUNITIES DON'T, SO I AM TAKING ADVANTAGE OF BUSINESS VENTURES OFFERED TO ME..."
E. TEQUILACUARENTA
A Mexican-style Golden Lager that was named after the rapper's moniker in Spanish.
An ultra-premium line of readyto-drink, spirit-based cocktails inspired by E-40's experiences in music and attending college in Louisiana.
Page 11 | Food & Beverage Magazine v September Issue 2022 ANDTOHISEXPANDEDEBEYONDWINE,40HASLIQUORPORTFOLIOINCLUDESEVERALBRANDSANRTD(READYTODRINK)LINE
An ultra-premium bourbon whiskey aged for eight years in New American Oak.
A luxury line of cognac produced in Cognac, France, with blends hand-selected by Stevens. The lineup currently includes a VS and a VSOP.
A line of 100 percent, blue agave tequilas produced in Tequila, Jalisco, Mexico offering Blanco, Reposado and Anejo.
COGNACTYCOON
SLURICANE
KUIPER BOURBONBELT
E. CERVEZACUARENTA
As for his name, "This came naturally like an afro," he says. "I got my name E-40 drinking 40 ounces [fortifed wine, beer or spirits] when I was young and growing up. My frst name is Earl, which begins with an E and added 40."
E-40 demonstrates his entrepreneurial spirit with his 100 percent black-owned business combining his passion for music, food, and beverage with an extensive culinary business platform. "I plan on keep elevating, moving the culture, stay focused, and growing generational wealth. I want to take care of my family, love them, be a good person and believe in the Man above," he says.
He is proud of his musical career performing on multiplatinum and gold studio albums, collaborations, and hit singles, including "Choices (Yup)," "U and Dat (feat T-Pain & Kandi Girl)," "Snap Yo Fingers (feat Lil Jon)," and "Tell Me When To Go." Throughout his 33-year career in the music industry, he has collaborated with fellow hip-hop heavyweights, including Tupac, Snoop Dogg, Kendrick Lamar, Big Sean, Ice Cube, Too $hort, and Lil Wayne. E-40 is also a member of the hip-hop supergroup Mount Westmore with Snoop Dogg, Ice Cube, and Too $hort.
"I PLAN ON KEEP ELEVATING, MOVING THE CULTURE, STAY FOCUSED, AND GENERATIONALGROWING WEALTH. I WANT TO TAKE CARE OF MY FAMILY, LOVE THEM, BE A GOOD PERSON AND BELIEVE IN THE MAN ABOVE," HE SAYS.
For more info about Goon with The Spoon, visit thegoonwiththespoon.com and follow on Instagram @ goonwiththespoon. Visit earlstevensselections.com and follow on Facebook @ EarlStevensSelections and Instagram @ earlstevensselections for Earl Stevens Selections wine.
E40 DEMONSTRATES HIS PLATFORM.CULINARYWITHFOOD,PASSIONCOMBININGOWNEDPERCENTSPIRITENTREPRENEURIALWITHHIS100BLACKBUSINESSHISFORMUSIC,ANDBEVERAGEANEXTENSIVEBUSINESS
September Issue 2022 Food & Beverage Magazine | Page 16 INDUSTRY LEADER IN BEVERAGE MONITORING & INVENTORY MANAGEMENT BarTrack's plug-and-play sensor installs into any draft system, and is the first beverage sensor with no obstructions and no moving parts. We are NOT a turbine flow meter! Boost Profits See "who, what, when, where & how" waste occurred Quality Control Temperature & pressure monitoring Data & Visibility POS integration Real-time Keg Levels Automate inventory Consulting By industry experts Learn bartrack.beermore Pour Smarter with BarTrack Eliminate Waste Reduce foaming
For centuries, the Creminelli family has passed down the tradition of crafting artisan salami in and around Biella, Italy. And since 2006, Creminelli Fine Meats has been sharing their expert blends of old world traditions and modern techniques to create new favor profles for foodies here in the US. So if you love great food, Creminielli has a snack for people like you. And while they make a variety of charcuterie-grade snacks ranging from snack packs to salami minis, the spotlight is on a fan-favorite: prosciutto.
As a Sof Meat Category Finalist, Creminelli's prosciutto is the recipient of just one of the brand's 11 national food awards. These original, whole muscle cut, paper thin slices contain just two ingredients: pork and sea salt. Creminelli sources only humanely raised pork from family-owned farms that uphold the highest quality standards for raising pork, which means the animals are fed a vegetarian diet, raised in open living conditions, and are never treated with antibiotics. Their domestic, Parma-style prosciutto is aged bone-in until reaching the perfect balance of salt and moisture and comes ready for you to pair with your favorite cheese and wine or to serve as a delicious addition to charcuterie boards, salads, and sandwiches.
Creminelli's silk thin slices of prosciutto have no artifcial ingredients, no added nitrates or nitrates, and are gluten-free. They're also packed with 14g of protein and 0 sugar, making it a healthy snacking option for on-the-go or as a staple in your next party platter.
Page 17 | Food & Beverage Magazine v September Issue 2022
LOVE
Creminelli's Prosciutto is about to be your go-to snack FOOD
Ready to try the award-winning prosciutto for yourself? Go to creminelli.com/locate to fnd Creminelli near you.
...PACKED WITH 14G OF PROTEIN AND NO SUGAR, MAKING IT A HEALTHY SNACKING OPTION FOR ON THE GO OR AS A STAPLE IN YOUR NEXT PARTY PLATTER.
To achieve the perfect prosciutto, Creminelli carefully controls every step in the process. Aged in climate-controlled rooms for up to 20 weeks for unparalleled texture and depth of favor, their prosciutto is simply the combination of meat, salt, and time. After aging is complete, delicate slices are then packaged for optimal freshness in Creminelli's sustainable snack trays made from 80% recycled plastic (which is the highest PCR content in the industry). Once packaged, all that's left to do is enjoy!
A FEAST
Page 21 | Food & Beverage Magazine v September Issue 2022
TURKISHCHEFSFEDERATIONCULINARYAMERICANFORBYTASTES
ACF National Convention 2022 took place at Caesars Forum Convention Center in Las Vegas, NV. Hundreds of chefs, student chefs, and culinary instructors from many different states enjoyed being in Las Vegas after the pandemic as well as interacting with each other and suppliers. This year, they had another joy brought by Turkish Tastes: a lot of Turkish ingredients and the Turkish Tastes Reference Book that demonstrates how Turkish ingredients can be incorporated into both traditional Mediterranean cuisines and other contemporary cuisines including American cuisine as well.
Trade Show was where culinarians engaged with the Turkish ingredients and their exporters from Turkiye. Dried fgs, dried apricots, raisins, olive oil, and herbs & spices such as oregano, thyme, sumac, Aleppo pepper were ready there for chefs to try and get frst-hand information.
September Issue 2022 v Food & Beverage Magazine | Page 22
Turkish Tastes' menu for Welcome Reception was designed by Chef Michelle Vietmeier. Chef Michelle utilized Turkish Sea Bass (also known as branzino or Mediterranean Sea Bass) in her ceviche recipe for the protein, traditional Turkish dolmas and roasted red pepper in muhammara as appetizers, and Turkish apricots and fgs for the dessert. A sweet surprise presented to guests was Turkish Baklava straight from Turkiye.
As a sponsor of the convention Turkish Tastes served culinarians at the Welcome Reception, presented products and its reference book at the trade show, and delivered a demonstration at the main stage.
As the core purpose of Turkish Tastes is to put chefs, buyers, and consumers directly in touch with 'the source' for information and products, Trade Show was a unique opportunity for American chefs and Turkish exporters to engage with each other.
...THE CORE PURPOSE OF TURKISH TASTES IS TO PUT CHEFS, BUYERS, AND PRODUCTS...FORWITHDIRECTLYCONSUMERSINTOUCH'THESOURCE'INFORMATIONAND
TRADESHOW
WELCOME
Page 23 | Food & Beverage Magazine v September Issue 2022
TRADE SHOW WAS WHERE CULINARIANS ENGAGED WITH THE TURKISH INGREDIENTS AND THEIR EXPORTERS FROM TURKIYE.
As the pandemic and other public health concerns such as obesity and type-2 diabetes have shifted the momentum towards healthier diets, wide applications of Turkish ingredients in the foodservice industry caught ACF Chefs' attention.
The fnal part of Turkish Tastes feast was the presentation of and Utilizing Turkish Sea Bass and Other Turkish Ingredients in World Cuisines by Chef Michelle Vietmeier and Kazim Gurel, board member at Aegean Exporters' Associations and known as Turkish Tastes Ambassador.
Turkish Tastes will strengthen its national presence and provide chefs with the access to the source: Top Exporters From Turkiye.
CUISINESWORLD
"Children love pancakes in all different favors, and pancakes are a staple in my household. I wanted to focus on breakfast since that is what kickstarts the day, and its importance is often overlooked."
However, cooking with children can become a nightmare with all the mess. Davies wished she could prepare breakfast with her kids without four-covered surfaces, dough-caked bowls, and too many dirty dishes. Of course, she would see images of happy families cooking together on social media, and she wanted that for her own family.
Page 25 | Food & Beverage Magazine v September Issue 2022
"I soon realized that for parents, there were not enough easy, fun tasks to share with your kids in the kitchen. I wanted to create lifetime memories with less So,mess."Davies developed Happy Grub for the whole family to prepare breakfast without all the grunt work. Instead, add fun for children in the kitchen. Just pick the favor, pour water into the bottle, shake it up, and squeeze it onto a hot surface. The kid-friendly squeeze top bottles allow for easy pancake (or waffe) making without all the mess, which means more fun as children "draw" shapes, letters, numbers, and all types of designs right onto the pan. Happy Grub is also a baking mix that can be used to make cupcakes, funnel cakes, and much more.
Happy Grub, the only squeezable instant pancake mix designed for families, started with the founder and owner Ashley Davies' love for her children. She wanted to spend more time with her young children - and cooking together seemed to be the perfect answer.
FAMILFunwithTIMEY
By Debbie Hall
Davies plans to expand her distribution, including more brick-andmortar retail stores and supermarkets and adding more favors and products. All Happy Grub products always have the company's mission: to bring families together in the kitchen, making mealtime more nutritious, convenient, and fun.
The breakfast experience includes inspired branding. Happy Grubsters are a species of monsters found in kitchens worldwide. Their diet of choice is pancakes and occasionally waffes. Each Happy Grubster is lured in by a certain smell and taste, the most popular being Buttermilk, along with Whole Wheat, Yummy Banana, and Apple Cinnamon.
September Issue 2022 v Food & Beverage Magazine | Page 26
"I wanted to offer pancake favors that would give kids a variety of tasty and healthy options in the morning, to enjoy both making and eating breakfast," Davies explains. "As I developed our favors, I knew one of them would have to be banana because my kids love them. My children and my family did all of the taste testings early on to make sure these were favors that kids would eat and request. This was the longest part of the process because I wanted only the best favors I could source with all healthyDaviesingredients."admits that Apple Cinnamon is her favorite because she loves fall favors. "I even drink pumpkin spice coffee all year, and apple cinnamon pancakes perfectly pair with my coffee. I love the scents and wanted to fll people's kitchens with great favors."
"I love my children; they are full of energy and demands; I often call them my little monsters," Davies laughs. "Parents out there, you get it. That's how we decided to make our mascots, pancake monsters, one for each favor. I wanted to create fun cartoon characters for
Her goal was to develop a product that was not offered on the market and is truly different from other brands. Doing research and then development, Davies realized that no similar instant pancake mixes were being sold. She was not interested in competing but in formulating and creating something new that Davies had patented to protect the brand from imitations.
However, the Happy Grubsters do not have names yet. Happy Grub is planning on running a campaign, partnering with CHOC (Children's Health of Orange County) to allow the children to select the four names.In
Born and raised in Southern California from a working-class background, Davies spent her entire career in retail in various roles. After giving birth to her son and daughter and transitioning into a district manager, Davies knew she wanted to be her own boss. Davies wanted to balance her work life with her young family.
Happy Grub Squeezable Instant Pancake Mix is sourced, produced, and packaged in the United States and is available online and at various locations listed on their website. For more info, visit eathappygrub.com and follow them on all social media platforms @ eathappygrub.
Buttermilk is the base favor along with Yummy Banana, Apple Cinnamon, and Whole Wheat favors, using only all-natural and organic ingredients and proven to be picky eater approved.
fact, Happy Grub supports CHOC by donating a portion of its proceeds to them. CHOC works to develop programs to beneft the families of Orange County regardless of their family's ability to pay. For more information, visit"Mychoc.org.husband and I love children, and we knew that if we ever started a company, we would support something for children and do good for the community."
kids since they love cartoons and monsters."
"Family is everything, and the kitchen is the foundation where a child learns many life lessons. I want to teach my children how to cook the basics so that they have those skills as they get older," she states.
"I don't want them just living on fast food or delivery because they didn't know how to prepare a meal. Happy Grub develops a foundation for what it takes to cook a meal and not just hit a button on an app."
"Our inspiration stemmed largely from really listening to our customers. They want a choice of simple, uncomplicated yet delicious food. After 10 years in the food business, we really wanted to create something that went right back to basics and spoke to our customers' needs. We wanted to showcase the favours we grew up with together with the different preparation techniques that we have accumulated between us over the years. For us 'Bringing It Home' encapsulates the simple joys of creating food that tastes as good as it looks - if not better - with even the most basic skills and in a short amount of time."
WHAT CAN YOU EXPECT TO FIND INSIDE 'BRINGING IT HOME'?
"Our inspiration stemmed largely from really listening to our customers. They want a choice of simple, uncomplicated yet delicious food"
have carried this ethos over into their recipe book, it was a natural imprint.
Page 27 | Food & Beverage Magazine v September Issue 2022
You would be on point in saying that Chilli Chocolate Chefs places equal emphasis on taste and appearance when it comes to food. Both matter in equal measure since eating is a multi-sensory experience starting with what we see on the plate. As chefs, they are committed to selecting only the best and freshest ingredients to ensure the resulting dish tastes as good as it looks!
For the last decade, sisters Zainab and Faatimah Paruk, who are both qualifed Chefs, have been making their indelible mark on Durban's collective palate through their catering company, Chilli Chocolate Chefs (CCC). Every meal which has left the CCC premises has been prepared under their precise guidance. Now, they are passing on that knowledge to their followers through a luxurious 240page book simply entitled 'Bringing It Home'.
Each of the easy-to-follow recipes in 'Bringing it Home' –which are suited to any occasion and any skill level from novice to expert – have been created using ingredients which are readily available so there won't be any hard-tofnd obscure ingredient searches. And, in keeping with the
Sister Chef Duo are
The Chilli Chocolate Chefs culinary signature refects Zainab and Faatimah's commitment to exceptional quality. In August 2022, their lovingly curated recipes were committed to print in their fourth recipe book which is intended to inspire as much as it is to delight. Each recipe is unique, presented with an earthy panache and a contemporary twist.
Where others are trying to adapt their restaurant recipes for delivery and catering, Chilli Chocolate Chefs are not. Everything they chop, dice, mince, tenderise, boil, bake, sauté, simmer, prepare, cook, arrange and plate, is done using specially created, carefully studied and skilfully developed methods of preparation. Equally important are safe transportation and temperature control so that whether it is a salad, sandwich, soup, lasagne, dessert, vegetables or salmon, the food delivered is perfect! They
SO, WHAT HAS INSPIRED THESE EXCEPTIONALLY TALENTED SISTER CHEFS TO PUBLISH THEIR FOURTH RECIPE BOOK?
September Issue 2022 v Food & Beverage Magazine | Page 28
KeepGetDurban.Social:upto
date with the latest news from Chilli Chocolate Chefs on Instagram, Facebook or follow Chilli Chocolate Chefs on TikTok and YouTube. Don't forget to use the hashtag #CCCBringingItHome when you are sharing your unforgettable 'Bringing it Home' experiences.
WHERE CAN YOU GET A COPY OF 'BRINGING IT HOME'?
visual element of eating, each of the more than 85 recipes is accompanied by a photograph taking the guesswork out of plating. These tried and tested recipes – which are also on the daily menu in their Musgrave Road kitchen - are inviting, infused with love and all that is required to share a meal which will become a cherished memory with family and friends. They are recipes which refect this sisters' love for food, travel, entertaining and, most certainly, eating delicious food. By capturing the recipes in a book, Zainab and Faatimah give their readers free reign to put together their own feasts. Sometimes that feast may be an intimate one for two people and at other times it can be a raucous family gathering for ten. So, whether it is a ladies' brunch, an intimate picnic, a big fat Indian dinner or anything in between, the recipes in 'Bringing It Home' are ones that you're sure to return to again and again.
'Bringing It Home' - published by That Food Guy Publishing, a division of That Food Guy Group - will retail at R500. Books can be purchased from online via ccchefs.co.za or at the Chilli Chocolate Chefs store which is located at 5 Tinsley House 225 Musgrave Road Entrance on, St Thomas Rd, Musgrave,
The Food Venture Gals | Kiran & Sima
QUESTION
The Food Venture Gals are the founders of Food Venture Program; a leading organization in NorthAmerican food and beverage product development offering online programs to help food entrepreneurs turn their recipes into retail-ready products!
Page 29 | Food & Beverage Magazine v September Issue 2022
Thanksgiving is coming up and I'm really bored of the traditional turkey inspired menu items. FVP Gals please help! What can I do to add a fair to the traditional thanksgiving type menu items?
Sincer y, Tired Turkey
LocasSaffronContributor:If you're looking for more resources on menu or product development, we can help! Find more information at www.FoodVentureProgram.com or email us at info@foodventureprogram.com
INSTEAD OF TURKEY, WE'RE SUGGESTING THE KING OF STREET FOOD: THE BBQ-ROASTED CHINESE GOOSE. BBQ GOOSE IS KNOWN FOR ITS CRISP, BROWN SKIN AND TENDER MEAT.
Allied Market Research Kiran Sima
CHAR-SIUINGREDIENTSSAUCE
1/3 cup hoisin sauce
Cooking goose may seem intimidating and time consuming but retail options are emerging to take the guesswork out of enjoying gourmet goose at your restaurant. Sous vide, conft style, marinated portions are cooked perfectly, ready within a few minutes on the grill or in the oven. Here is one of our favorite North-American based distributors to get ready-prepared goose: NothernGoose.com. We also have included one of our favorite recipes for preparing goose!
Asian-Pacifc inspired favour profles are on trend for today's tastes including fusion favours from China, Japan, Thailand, and Korea. An alluring combination of ginger, soy, sesame, chillies, and spice combinations highlight the aromatic sauces and broths inspired by Asian cuisine. Sounds quite different and unique compared to the traditional Thanksgiving favors, right? Instead of turkey, we're suggesting the king of street food: The BBQroasted Chinese Goose. BBQ goose is known for its crisp, brown skin and tender meat. Restaurants use clay ovens or high temperature rotisseries to achieve the BBQ speciality. The Chinese Goose has been raised commercially in North America since the 1980's so you won't need to fy overseas to get some and there are farms throughout North America that breed these for meat!
RESOURCES Sincer y,The F d Venture G s
Mix all ingredients together and
1/4 cup honey
Www.food.com/recipe/char-siu-sauce-459993marinate!NutritionalOutlookChefsPencil
We love this question! We are all about innovation at Food Venture Program! In the past year, we have noticed an increase in local tourism given the lack of ability to travel to so many exotic places. Along with that boom in local tourism came a boom in food tourism! The billion-dollar industry is continuing to gain momentum despite limitations brought on by travel restrictions. As we reopen and regain a sense of normalcy, people are eager to explore and experience new tastes, even if they're still reluctant to board a plane. We bring this up because adding something unique yet local is a form of food tourism and you can use our suggestions below as an opportunity to amp up your food tourism marketing! Tout that you have unique thanksgiving menu items that are local and trendy!
1/4 cup dark soy sauce
September Issue 2022 v Food & Beverage Magazine | Page 30 ANSWER
&
3 tbsp dry sherry
1 tsp Chinese 5 spice powder
Despite the fact that, as noted above, so many foodservice workers received raises and health benefts during the pandemic, these suggestions are not unexpected and are often discussed as quick fxes to what has become a long-term labor issue. It's what lies beneath the obvious, however, that gets to the heart of the restless Subsequentdiscontent.
There's a Labor Shortage
By Alec Frisch
When looking at a foodservice labor shortage, wages and benefts cannot be ignored given that the restaurant business is historically low-paying, particularly for those who work as servers, bussers, dish washers, and runners. That said, GP PRO's survey found that 65% of boots on the ground restaurant workers who kept their jobs for all or part of the pandemic saw their wages increase from January 2020 through January 2022, and 74% were provided health insurance or access to it. These positives, however, are countered by additional survey fndings that show just 37% of foodservice workers received bonus pay or any additional compensation above their base within that same time period, something that became quite
While the worst of the COVID-19 pandemic is hopefully now over and a full economic recovery is well within sight, the foodservice industry continues to be hampered by the unprecedented labor shortages that began more than two years ago with mass pandemic-driven layoffs.
Page 31 | Food & Beverage Magazine v September Issue 2022
...The survey hints at restless discontent within the foodservice workforce that is leading to high turnover...
common in other industries in the midst of the pandemic. Further, while 34% of workers said their mental health was negatively impacted during the pandemic, just 25% were provided mental health counseling or access to it.
In any other line of work, four years would be considered a solid start to a career. Such longevity among restaurant workers begs the question of why, then, there's a foodservice labor shortage. The survey hints at restless discontent within the foodservice workforce that is leading to high turnover. When specifcally asked what would help reduce turnover, 62% of foodservice employees said higher wages, 58% said adequate staffng, and 46% said better benefts.
survey responses reveal that employees are open to a career in foodservice, but they don't feel management treats them as career employees. For example, 42% of restaurant workers said stronger leadership would help reduce turnover, 40% pointed to management valuing employees as much as they value guests, 38% said better training was needed, and 31% indicated that providing career development opportunities would help reduce turnover.
The debate over wages rages on and on and on. How much money should foodservice workers make? What about those who receive tips versus those who don't? Will higher wages result in higher menu prices? Should hourly workers have access to health insurance, a retirement savings plan, or college tuition reimbursement? For foodservice workers, there's nothing to debate. They, like employees in any other industry, remain steadfast in expecting and deserving at the very least a living wage and health benefts.
WAGES & BENEFITS
The suggested reasons for the ongoing labor shortages abound and include everything from potential employees worrying about their personal health and safety and fearing future layoffs to the industry's historically low wages and long, stressful hours.
A career is generally thought of as a profession or occupation that a person spends a large part of their life pursuing and that includes opportunities for advancement to higher level positions. Popular belief suggests that foodservice employees do not consider working in the restaurant business a viable career. Yet GP PRO's survey data shows that 82% of employees have worked in the industry for four or more years, and 83% are likely to continue working in the industry.
Put on Your Rose-Colored Glasses
In a January 2022 survey, GP PRO reached out to individuals who worked in guest-facing foodservice positions within the prior two years to hear frsthand what is fueling the industry's labor shortage now that COVID restrictions have been put to rest. The fndings provide food for thought for owners and operators eager to attract and retain the best employees.
CAREER OPPORTUNITIES
But the COVID pandemic heavily restricted human interaction, and foodservice automation made it unnecessary. Yet GP PRO's survey found that it's something foodservice workers still crave. In fact, when asked to identify the most appealing aspects of working in foodservice, 56% said interacting with guests, and 45% said interacting with co-workers. Notably, just 9% indicated that automating certain tasks would help reduce turnover.
September Issue 2022 v Food & Beverage Magazine | Page 32
AUTOMATION VS HOSPITALITY
The years-long COVID pandemic reaffrmed the age-old adage that necessity is the mother of invention as demonstrated by the rapid rise of automation within the foodservice industry. From contactless ordering systems to robotic waitstaff, automated drink-lidding solutions to self-service kiosks, technology has taken over nearly every aspect of the dining experience.
FOOD FOR THOUGHT
Alec Frisch is vice president and general manager of Foodservice with GP PRO, a division of Georgia-Pacifc. GP PRO and its Dixie® brand solutions are helping operators innovate and build business with touchless dispensing systems and foodservice disposables that empower productivity and hygiene. Contact Alec at Alec.Frisch@gapac.com.
While this kind of quick-thinking innovation was instrumental in getting the foodservice industry on its feet again, and while much of it continues to serve a valuable purpose in elevating the customer experience, an argument can be made that some of this automation is also contributing to the industry's labor issues.
A foodservice industry labor shortage means there are more restaurant positions available than people to fll them, and GP PRO's survey provides some clues as to why. While this situation certainly presents challenges and a need to make diffcult fnancial decisions, astute owners and operators – rose-colored glasses in hand –also see the opportunities this situation provides: the opportunity to differentiate from the competition by treating employees not as disposable, obligatory expenses but as valuable, long-term investments; the opportunity to leverage operational technology to elevate not eliminate employees; and the opportunity to attract and retain the best employees.
Back in the day, dining out was a real treat; something special, something to get excited about. It provided an opportunity for hospitality – that warm and friendly interaction between people that creates positive feelings and a pleasant experience. That hospitality is something employees and consumers have embraced for decades upon decades, even as much of the dining out experience became little more than rushing through the drive-thru before a soccer game.
...The foodserviceautomationbyasmothernecessityage-oldreaffirmedCOVIDyears-longpandemictheadagethatistheofinventiondemonstratedtherapidriseofwithintheindustry...
COAST PACKING COMPANY A century on, the family spirit endures. www.coastpacking.com Our products are authentic and always have been. Our people are special and always have been.
HOT CHIKN KITCHN THRIVES USING THE FOOD & BEVERAGE MAGAZINE GUIDE TO RESTAURANT SUCCESS PANDEMIC
Nashville hot chicken is traditionally a piece of fried chicken, bone-in or no bone, with a spicy dry rub, then either dipped or basted with another layer of oil. Hot Chikn Kitchn created its own hot chicken by cooking it in oil, removing it from the pan, fresh and hot, and dipping it into its specialty glaze. There are four different heat levels in the sauce—base, afterburner, angry hot, and medic.
He created a menu offering eight different menu items using the ingredients being purchased and created excellent dishes. Everything would pair well with various sauces, and the food would sell itself with excellent customer service and hospitality. His goal is to create a great customer experience and even change a customer's mood by eating in the restaurant.
By Debbie Hall
"This book is phenomenal. I can't thank Michael enough for talking to me when I was setting up the kitchen," says Chef Gilmore. "I read the book and broke down every chapter to
The restaurant specializes in hot chicken tenders and sandwiches prepared with made-to-order spices featuring its signature premium hot sauces that infuse a different type of pepper.
CONTINUES AFTER THE
ACCOMPLISHMENT
Talk about Nashville-style food, and the list includes Nashville hot chicken. This inspired the establishment of Hot Chikn Kitchn in 2020. Co-founders Mike Sarago, Anthony Sarago, and Chef Freddy Gilmore opened their fagship restaurant in Woodbridge, Virginia, with two other locations in Virginia and franchises in New Jersey and Florida. Expansions are planned for the east coast and midwest regions.
The base sauce featuring the lowest heat level is a basic sauce with sweet and tangy ingredients. The base sauce is the base for the other sauces with higher heat levels and different favors.
During the pandemic, they witnessed many restaurants being forced to shut down. Chef Gilmore reviewed the costs and recognized that the cost of Hot Chikn Kitchn needed to be reduced. The menu was too extensive (similar to Cheesecake Factory), there were 10 specialty drinks featured and seven different desserts offered. The chef knew it would be too overwhelming for the customer coming in for a different experience.
In fact, this was one of the strategies used by Chef Gilmore when he read The Food and Beverage Magazine Guide to Restaurant Success: The Proven Process for Starting Any Restaurant Business from Scratch to Success written by Food and Beverage magazine publisher Michael Politz.
September Issue 2022 v Food & Beverage Magazine | Page 34
One of the best chapters for the chef was Chapter Nine when Politz explained how Politz's failure became his biggest success in opening a restaurant. "I have to admit; I have failed a lot in my life, but I have never failed. I know it is an oxymoron, but true. I have learned from every failure, and so has Michael [Politz]. Chapter Nine opened my mind: we need to fail because that is the only way we will learn and get back up."
Page 35 | Food & Beverage Magazine v September Issue 2022
Chapter Seven, "Learn from Reviews and Opinions," blew the chef away. "I will open this book up when I am having a hard day and understand not to take reviews personally. I had to learn to embrace a 1-star review and celebrate a 5-star review. This chapter also taught me that this is my problem to fx, not my staff's problem, and that is what we did."
As for his tag lines, "Unity Through Food" expresses his motto for the restaurant, and "Food is Love" is his motto.
I READ THE BOOK AND BROKE DOWN EVERY CHAPTER TO SEE WHAT I COULD LEARN AND APPLY TO MY BUSINESS
"I understood that a restaurant offered food that kept people alive, paid the utility bills, and took care of a family with housing, clothing, and meals," he says. "My great-grandfather did anything he could for the community and served the people. This is exactly how we operate Hot Chikn Kitchn."
Chapter Six, "The Main Course," explains the need for consistency with every dish. The chef discovered that keep the recipes easy to duplicate and offer a few excellent plates instead of too many mediocre ones. "The book taught me that I had to execute the same dish the same way every single time it is served. It was such an eye-opener. I knew I had to train my prep staff, fry cook, and line cooks how to prepare each meal and do it so that they could duplicate it without me standing there to supervise. I discovered from the book that it had to be done so that a 16-year-old can understand and prepare it the same as a master chef."
Born and raised in New Jersey, Chef Gilmore was inspired at a very young age to cook. His great-grandfather owned a diner in the 1950s. His example of how he treated his family, staff, and customers motivated Chef Gilmore to work in the restaurant industry.
Chef Gilmore appreciated Chapter Eight, "Getting the Word Out That You Are Open for Business," since most restaurants are successful by word-of-mouth. "I tell everyone I own a restaurant, not for the clout, but to promote my business and get potential customers. You can't be scared or embarrassed to talk about what you created. You need to invite people to try your food, and Chapter Eight helped me with this."
Qualities for successful franchisees are people who can manage staff, vendors, customers, and money, as well as operate front and back of house. Hot Chikn Kitchn will deliver products to the restaurant with fresh chicken, batter, and sauces, so all guesswork is removed, and a chef on staff is not required. Also, franchisees are people who will follow its core beliefs, including "bringing hospitality back to the hospitality industry." Hot Chikn Kitchn offers a philosophy that "we want to build a partnership and relationship since we work for our franchisees."
see what I could learn and apply to my business. When I read about developing a menu in Chapter Four, it made so much sense, and I had to reach out to Michael to thank him for this invaluable knowledge. To share his wealth of knowledge in the printed word that any reader can understand is so incredible and generous of him."
In Chapter Five, "Your Restaurant is a Stage," Chef Gilmore called his restaurant an arena that has to be ready for the fans (customers) with the players (staff and management). They feature an open kitchen so people can see their food being prepared and cooked. Chef Gilmore understands from the book that everything needs to be in place, and everyone needs to work cleanly with a professional attitude and good manners. Restauranteurs and operators need to realize that customers see and hear everything that goes on, even behind closed doors and walls, if it is brought out into the front of house.
He would meet his partners through his brother, which was a perfect ft for everyone to open Hot Chikn Kitchn. Mike and Anthony were looking for a chef, and Chef Gilmore wanted to expand into becoming a restauranteur.
In addition to in-restaurant dining, Hot Chikn Kitchn also offers online ordering for pickup, delivery through third-party partners, and catering. For more information, visit www.hotchiknkitchn.com. To inquire about franchising opportunities, email franchise@eatHCK.com.
Another element of Chapter Five, hiring, really resonated with the chef. He knows that it is about the right ft, especially management. However, he learned that terminating (fring) a staff person or manager was just as important, especially if the person is toxic and needs to be removed.
As for his philosophy, "I truly, frmly believe that every human being needs to be loved, whether it is a family, in a relationship, parents, siblings, or friends. Also, as a proven fact, every human being needs to eat. I put it together that Food is Love. I show my love through cooking, which is how I get my love. I love to watch my customers eat my food and smile, showing me how much they are enjoying it."
"Unity Through Food means that the restaurant is our vessel to bring people together," explains Chef Gilmore. "It is all-inclusive with all walks of life coming to the restaurant no matter gender, race, or creed, whether you are on the left, right, or middle. I want everyone who comes to eat with us to enjoy great food and have a conversation with other people that they might not meet elsewhere. We unite people with
"Michael wrote the golden rule in Chapter 10 to treat everyone how you want to be treated. I applied the golden rule to my staff and managers, showing them my appreciation. I can't come in and just work them to death and still expect them to treat our customers and clientele the right way. If I treat my staff using the golden rule, hospitality will shower the customers with excellent service and wonderful food."
The chain has partnered with Dave Wood, Chief Strategic Offcer for Hot Chikn Kitchn. Todd Kirby was recently brought into the company as its Franchise Development Partner, who will focus on fnding franchise partners to meet the company's stated goal of 200 new locations in the next three years.
When the partners, including Chef Gilmore, strategized about expansion, Politz's book explained the difference between franchising and licensing. While it is more complex to lay the foundation for franchising, the partners would maintain control, while with licensing, they lose control of their brand. "The information Michael gave us in his book was invaluable for us to make the right decisions about expanding our chain."
SQUEEZABLE TAHINI BRINGS CREAMY FLAVOR TO FOOD mightysesame.com | MightySesame | @mightysesameco

Being pregnant got me really into non-alcoholic cocktails, which I was probably a little dismissive of in the past. Now, though, they're having a real moment. Trendy restaurants are highlighting them on menus, and a wide range of zero-proof spirits have come on the market. I really appreciate a bartender who can make something interesting (and not too sweet!) and not just hand over a glorifed lemonade. Another thing, now that I have two babies: I'm much more aware of which restaurants and bars have changing tables in restrooms. I just wish more places would have them in the women's room AND the men's room. Guys change diapers too, you know!
You don't need to be as prepared as you think you do. I was diagnosed with preeclampsia in my frst pregnancy and so I had to rush to the hospital very suddenly and unexpectedly to be induced fve weeks early. I was not prepared at all! I had put the car seat in the car a couple days prior but that was about it. I had a birthing and newborn care class scheduled that I never got to go to. But mostly, I wasn't emotionally and mentally prepared at that moment (maybe no one is). Ultimately, though, you do it and you fgure it out. You really don't need much. You don't need to take a class. You certainly don't need to have a picture-perfect nursery set up. And for every other last minute need, there are Amazon deliveries!
Jessica Sidman is adored for her candor and spirited (sure, pun intended) coverage of the Washington, DC food scene. As a Food Editor for Washingtonian Magazine she is obviously having fun covering the people and trends behind the big world of DC's food and drink happenings. Add mother of two to her resume and wow - there is a lot to know! One of the best things about Jessica is her willingness to share it all- the highs and the lows, sweets and sours - even the "just no '' and "must know" insider intel - thank you Jessica. Hint, early-in, frst seating dining is a must with kids! Read on to learn how Jessica does the juggle - some days with masterful grace and some days with a lot of laughteralways with her passion shining through. Join me, meet Jessica Sidman and enjoy!
You are a top food and trend writer in Washington DC where you share your take on all that is buzzing. What has been the biggest shift in how you see the wide world of hospitality since your pregnancy and new motherhood?
So many people, no matter their industry, took a long hard look at their work lives during the pandemic and decided they weren't going to put up with shit anymore. A lot of the restaurant workers I write about didn't have healthcare or sick leave. In many cases, their employers didn't provide suffcient PPE, even as they were expected to continue working in close quarters. As the pandemic progressed, many had to deal with harassment from customers who refused to wear marks or show proof of vaccination. So it's
What does it take to be the mother of all food writers?
Page 37 | Food & Beverage Magazine v September Issue 2022
What Is One Piece Of Advice You Wish You Could Offer Your Former, Expectant Self?
Speaking of pregnancy, what cravings did you have? How did you keep your energy up in the early and late days? My biggest craving in both pregnancies was citrus. I'm usually kind of ambivalent about oranges but I HAD to have one every day. I also became obsessed with kiwis, which is a fruit I don't usually buy. As for energy… I didn't really have much, especially in the frst trimester. Working from home was one of the few silver linings of being pregnant during a pandemic because I could actually sneak in a nap in the middle of the day (shhh!).
So many women are taking their talents out of the corporate or simply established world and choosing an entrepreneurial path. Welcome to the great resignation. You are a penn grad and a top voice in the hospitality space for years. Through this time, you have seen women hang their own shingles, for better and for worse. What would you say is different now? And what would you share are key learnings of success or failure for start-ups?
You are on parental leave with your second child. This is quite an adjustment. What has the experience of suddenly learning, about a new version of yourself, about a new little person, about your partner and all the nuanced skills that come into play in the day in the life of mom?
You work long hours and obviously pour your dedication into all you do. Reading any of your articles is like getting the skinny from a friend. When you wrote about kid's luxe brithday party themes and included kidchella i have to imagine over-the-top birthday parties suddenly feel a lot closer to home! How to best describe this shift in you?
How do you prepare for a day of wearing so many different hats? How do you keep yourself rested and well? And of course, who cares for you!?!?
I got pregnant with my second shortly after I was vaccinated, at which point I thought the pandemic would basically be over. Ha! I was probably more cautious than a lot of friends and colleagues. My job typically involves a lot of eating out, but I didn't do indoor dining while pregnant. Probably the most stressful part of the entire pandemic for me was the beginning of this year, between the omicron wave and my February due
Yes, the story you're referring to is about a certain set of well-to-do Washington parents who put their kids' social lives on hold at the beginning of the pandemic, then decided to go all out with extravagant birthday parties once vaccines became available. We're talking, like, thousands of dollars spent just on balloons. I'd like to think being a mom helped me relate to my sources, and I totally understand the impulse of wanting to make up for all the canceled playdates and missed activities. My own kid, however, didn't get a second birthday party, thanks to the Delta wave. She got a homemade cake and a single balloon.
I know a lot of new parents are reluctant to eat out with their kids, and I don't blame them. When things go south, they go really south (like the time one of them started crying hysterically and the other peed her pants.) But I would say it's still worth it to teach your kids from a young age how to behave in restaurants. And as someone who loves dining out, it's also nice to not have to totally give that up just because I have kids. The key is fnding ways to not disrupt other diners and to not make service staff hate you. My pro-tips? Go right when the restaurant opens (5/5:30) when it's not too crowded and your kids aren't overly tired. Take advantage of all the streateries and outdoor dining that have popped up during the pandemic. Loud restaurants are your friend! Err on the side of being over-prepared: a baggie of Cheerios, extra change of clothes, coloring book/tablet (I am not above screens when they keep the peace). And most importantly, tip well!
My daughter was about six months old at the beginning of the pandemic when everything shut down. We pulled her out of daycare and were just juggling her back and forth while still working full-time. Work was intense then, too. My husband and I are both journalists, so Covid was one of the biggest stories of our careers. I don't know how we got through that period—and we were some of the lucky ones. So many of the people I was writing about in the spring of 2020 had suddenly lost their jobs or didn't have the luxury to work from home and were putting their lives at risk. I think every parent was just screaming into the void at that point.
What do you envision as the future of women in the Food and Beverage Space?
Do you imagine your biggest challenge as a new mother will be working? Can you give some favor to what this time in your life?
September Issue 2022 v Food & Beverage Magazine | Page 38
no wonder a lot of people decided to leave the industry or do their own thing. Plus, let's not forget how many restaurant workers were suddenly laid off at the beginning of the pandemic. At the same time, there was so much resiliency. Former chefs, servers, and others kick-started their own businesses, sometimes out of their own homes, fueled exclusively by social media. I can think of quite a few that have become quite successful since. Anytime there's a big shift in culture and lifestyle— like was forced on us by the pandemic—there's a big opportunity for entrepreneurship.
What were some of your most favorite gifts for you?
date. I wasn't overly worried about getting really sick, but I feared if my husband got Covid he wouldn't be able to come to the hospital for the birth and I'd be all alone. Being pregnant is stressful enough, but the pandemic added a whole new layer of things to freak out about.
Time. Breastfeeding/pumping, daycare pickup/dropoff, fnding something a toddler will eat, averting meltdowns, and bedtime routine can add up to a second full time job. Plus, my actual job involves a lot of dining out and being in the know about restaurants. To be honest, I'm not sure what that will look like with two kids! I like to bring them when I can, but that's not realistic at a lot of places. Going out for dinner at 9 pm after they go to sleep?
I think probably the biggest thing being a mom has taught me is the importance of patience. Not that I'm all that great at being patient, but it's something I strive for with my kids, my husband, and myself.
What were your biggest covid learnings? How did you handle the tricky great unknown of pregnancy in a pandemic? How did this impact your friendships? Marriage? Did you even have moment to rest? And of course, what is different about you now, in this brave new world?
What pro-tips do you have to share with other new or expectant mothers?
I think one of the reasons you haven't traditionally seen as many women in the upper levels of the industry is because it's not very accommodating to moms, or really parents in general. You work evenings, you don't get a lot of time off, and the benefts often aren't great. But I do think there's a new generation trying to make restaurants more friendly to parents with perks like paid parental leave in addition to full health benefts. There are also a growing number of opportunities for women in food outside of traditional restaurants. So hopefully the future is just more women in the industry succeeding because they actually have a fair chance to succeed.
Julia Beck, founder of the It's Working Project has been an active and engaged industry innovator for more than 25 years. As the category's defnitive elder statesman and strategic partner, Julia and her team have been on the leading edge of the conversation and challenges at the center of the intersection between work and the female and parent universe. Julia's unique perch and her cadre of cross-industry connections have led her on a path that at once supports economic growth, women and families.
Sometimes being a working mom is like living a double life. I often feel like I've had a full day by the time my daughter goes to daycare at 8 am. I wish I could share some great secret about balancing it all and staying well-rested, but frankly, I can't. It's exhausting most of the time. It's especially hard as someone who's always been very ambitious and career-oriented to have new priorities as a parent. I try to give myself permission to not be perfect, which is a challenge. Thankfully, my husband is always there to tell me I'm doing a great job, even when it really doesn't feel like it.
I've been lucky that a lot of my colleagues and editors are also moms. It makes such a difference when the people you work with get what it's like when your kid's home sick or you barely slept because the baby woke up at 3 am. Also, I'd be remiss to not mention my husband, who handles daycare drop offs, changes diapers, and makes a mean cocktail after a long day.
JULIA BECK
Julia's passionate focus on the quality of and recognition of women is just part of the story. An avid traveler and home cook, Julia has an unparalleled enthusiasm for the whole of the food and beverage space. She is known for hosting an annual Cheese Suite in New York, dinners - ranging from high to low and is often found enjoying a bar-dine at some of her favorite spots. Ask someone where they met Julia, the answer will likely be right there - tasting and talking her way through a night at Gramercy Tavern, Eventide or Ris. Look for her too exploring new cities, cultures and food halls never forgetting her Philadelphia roots (pretzel, please), Julia's career can best be categorized as consistently vibrant, evolving and certainly exciting. Her signature enthusiasm, humor, natural leadership and genuine care for her clients and the world as a whole have led Ms. Beck on an exciting path. We are thrilled to have her here, introducing us to some of her most beloved food fnds, the remarkable mothers who defne the world of Food and Beverage.
I'm not a big drinker generally, but the one thing I had fantasies about in my second pregnancy was an icy cold, extra dirty martini. After my son was born, my husband gifted me a martini kit with all these specialty stuffed olives. That was the perfect gift.
A bit about your biggest challenges, triumphs?
Who was your biggest source of support in returning to work as a mother?
2022AWARDSFOUNDATIONBEARD
Images By © James Vitullo
Page 39 | Food & Beverage Magazine v September Issue 2022
By Margaret McSweeney, founder and Co-Host of Award-Winning Kitchen Chat Podcast
THE FUTURE OF FOOD FROM THE RED CARPET OF THE JAMES
"We are so excited to be back here in person. The last two years have been brutal for this industry and for our community, so to be able to come together, to gather for good, and to celebrate one another feels incredibly special. We've taken the past two years to overhaul the awards and to ensure that they are more accessible, more equitable, and more transparent, so this is the frst time out of the gate with this new approach and that feels very important."
A recent Bloomberg report projects that the global plant-based foods market will hit $162 billion by 2030, up from $29.4 billion in 2020. This news from Bloomberg is consistent with what we have been hearing on Kitchen Chat over the last few years. 2012 Outstanding Chef winner Daniel Humm doubled down his commitment to a plant based future by reopening Eleven Madison Park in 2022 to serve vegan only dishes.
What is the Future of Food?
Not surprising to Food & Beverage Magazine readers, the answer is: Plantbased foods, Diversity, and Sustainability. However, Clare Reichenbach addresses the overarching heart of the matter, the fulcrum of the industry's future success: Taking care of the people. She says, "It feels like the last few years have accelerated the transformation, recognizing that this is an industry where people sacrifce so much. Going forward it really needs to be able to enshrine conditions where all can really thrive and it's not at the cost of mental health or physical health, but it really nurtures people."
"Gather for Good" was a ftting theme for the 2022 James Beard Foundation Awards Gala. After a two- year interlude, the awards ceremony returned to a vibrant celebration in the Lyric Opera of Chicago to recognize the culinary accomplishments of chefs and restaurateurs in the hospitality industry. Everyone agreed it felt great to be back on the red carpet again. This year Kitchen Chat was invited by Food & Beverage Magazine to interview the award nominees and winners on the red carpet, asking them the question: "What is the future of food?" Clare Reichenbach, the CEO of James Beard Foundation poignantly shared her insights regarding the salient changes to the awards:
More Plant-Based Foods: "The future of food is plant-based and healthy" Martin Yan
We've taken the past two years to overhaul the awards and to ensure that they are more accessible, more equitable, and more transparent, so this is the first time out of the gate with this new approach and that feels very important.
Donnie Madia, 2015 Outstanding Restaurateur winner and managing partner/owner of One Off Hospitality, understands the importance of plantbased conversations. He underscores, "Our farmers are really working with all our chefs on all the product for vegetarian and plant-based items. My wife has been plant-based for four years." Madia is a long-time friend of Kitchen Chat, and his commitment to offering plant-based items on his menus is commendable.
Diversity: "The true expression of American food" Mashama Bailey 2022 Outstanding Chef winner, Mashama Bailey, executive chef and partner of The Grey captures the true essence of this year's awards: Diversity. "What I see about the future of food is that it's becoming more eclectic and more original to the roots that got us here. We're learning more about our cultures. We're incorporating them with American food, so I think that seeing all these beautiful black and brown and yellow and white faces all together really is talking about the true expression of American food so I'm excited to see what's happening in the years to come." I will always savor tasting Chef Bailey's traditional Country Captain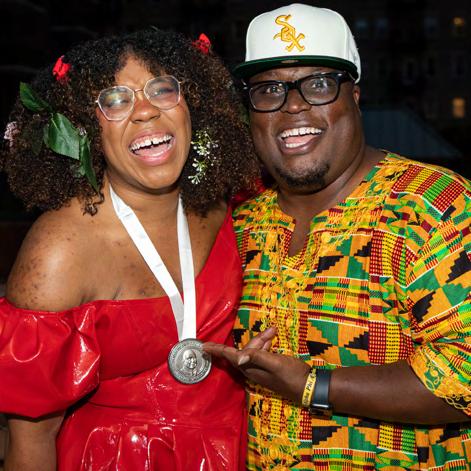 Page 41 | Food & Beverage Magazine v September Issue 2022
Chef Martin Yan, Lifetime Achievement Award Recipient and host of popular Yan Can Cook is passionate about the future of food with a plant-based focus. "The future of food is plant-based and healthy. Let us have a plant-based diet to save the world and cut down on the carbon footprint. And that's the future. Very important. Healthy and plant-based food." I have great respect for Chef Yan. He was a guest on Kitchen Chat where he impressively deboned a chicken in eighteen seconds. For him to focus on plant-based foods is a testimony to the durability of this trend.
Cristina Martinez, 2022 Best Chef, MidAtlantic winner and chef/owner of South Philly Barbacoa shares her insight, "For me, the future of food is vegetarian and coming to the forefront of everything natural." It's ironic that the word "barbacoa" is closely associated with a form of cooking meat. This insight by Chef Martinez further validates the import of the role of plant-based foods.
From my view at the Red Carpet of the 2022 James Beard Foundation Awards, I think the future of food looks very promising and delicious with more plant-based products, diversity, and sustainability. Let's all practice "Teranga" while we "Gather for Good" and always remember to take a moment and Savor the Day!
at a gathering with Kitchen Chat co-host Chef Jaime Laurita in the Middleby Residential Chicago showroom in 2019. Country Captain is a low-country chicken stew that cooks down for six Thehours.2022
The 2022 Outstanding Restaurant, Chai Pani, an Indian eatery in Asheville, North Carolina punctuates the celebration of diversity with a menu featuring Indian street food that's changing the perception of Indian food in America. Co-owners, Chef Meherwan and Molly Irani shared their excitement about the future of food. "I think the future of food is more inclusive and egalitarian," Chef Irani says. Molly Irani enthusiastically adds, "I think it's celebratory. We're ready to come back together again. The world needs to come together around a table, and we're excited to do that." This year's James Beard Awards provided that opportunity for all to "Gather for Good" and celebrate the diversity of cuisine.
A few dignitaries on the red carpet made specifc comments about the future of restaurants. Kevin Boehm, founder of Boka Group Restaurant shares some interesting insight as it pertains to the way people eat and are served: "I think there will be a real separation of utility and experiences. I think there are a lot of people out there who don't want to talk with human beings while they are eating for utility. They want to order from the kiosk, never talk to anybody and get food. There are always going to be people who want to commune in an environment, have a compelling server and a real experience in a room that's been curated just for them. So restaurants have no issues. They're going to be around for a long, long time."
Steve Dolinsky of NBC 5 Chicago discusses an underlying economic reality that impacts restaurants: "I see us getting more casual. Because of the way infation is going and the commodity prices are rising, and labor shortages are affecting the restaurants, I think you will see entrée prices go up a little bit, possibly signifcantly, and you might see hospitality or service included which is more of a European model. But I think it has to happen in the U.S."
Irene Li, a 2022 Leadership Award recipient and chef/owner of Mei Mei Dumplings in Boston discusses the deliciousness of diversity: "I think the future of food is going to be more diverse than ever. It has been such a joy to see chefs opening restaurants representing food from home, from all over the world. And I think the more fun food we have, the more diverse our community is, the more delicious our food is going to be."
September Issue 2022 v Food & Beverage Magazine | Page 42
Additional Thoughts about the Future of Restaurants
Kevin Boehm, 2018 winner of Outstanding Restaurateur, cofounder of Boka Restaurant Group and the Independent Restaurant Coalition, urgently reminds us: "Fifty years from now we will need to produce 60% more food than we do now. From a global standpoint, we've got real problems to solve, and we have to start thinking about that right now."
Emerging Chef nominees represent our industrywide refection of our culinary roots and excellence. Calvin Eng, nominee for Emerging Chef award and chef-owner of Bonnie's in Brooklyn is passionate about what the future looks like: "The future of food for me is going to be a lot of ethnic food coming from younger people and hopefully younger people like myself, who are pursuing the food of their heritage that they grew up eating." Emerging Chef nominee Serigne Mbaye for Dakar NOLA, is proud of his Senegalese roots and enthusiastically answers that the future is "West African food. Period." I agree. Senegalese food is not only delicious, but also is the epitome of hospitality. In 2015, Chef Pierre Thiam, author of Senegal: Modern Senegalese Recipes from the Source to the Bowl, joined me on Kitchen Chat. He taught me about "Teranga," the Senegalese word for a lifestyle of hospitality that includes welcoming friends, family and strangers into your home for food and fellowship. We all crave the variety of tastes in America and strive to create our own "Teranga" in the kitchen, the heart of the world.
Dane Baldwin, winner of Best Chef Midwest and chef/owner of The Diplomat in Milwaukee, comments about the consumer becoming more knowledgeable about sustainability: "I think we will continue to connect with our food a lot more, where it comes from, how it's made. And beyond a chef's perspective, people are more comfortable with that topic."
From my view at the Red Carpet of the 2022 James Beard Foundation Awards, I think the future of food looks very promising and delicious with more plant-based products, diversity, and sustainability. Let's all practice "Teranga" while we "Gather for Good" and always remember to take a moment and Savor the Day!
Sustainability: "It has to be local" Warda Bouguttaya Sustainability is front of mind for everyone, and the consensus is that sustainability means local. Donnie Madia, managing partner/owner of One Off Hospitality, is proud of his restaurants' commitment to sustainability as all ingredients are sourced from farmers within a two-hundred-mile radius. His chefs work closely with the farmers. This year's Outstanding Pastry Chef winner, Warda Bouguttaya, owner of Warda Patisserie in Detroit emphasizes that "the future of food has to be sustainable; it has to be local; and it has to maintain a certain local economy."
SL
Green Realty Corp., Manhattan's largest ofce landlord, today revealed the frst details of its latest culinary vision - Jōji. The latest addition to One Vanderbilt's award-winning food and hospitality oferings, the restaurant will bring together two culinary masters, sushi impresario Chef George Ruan and Michelin-starred Chef Daniel Boulud, to craft a complete dining experience unlike any other.
Just like the well-known sushi destinations in the train halls of Tokyo, Jōji is located below One Vanderbilt, in a secluded alcove of Grand Central Terminal. The Japanese-inspired design by Shinichiro Ogata, founder of Simplicity Design, will be authentically Japanese and uniquely New York. Best known for its use of the Shitsurai method, Simplicity has designed Jōji with a Japanese feel based on a deep reverence of nature to create a refned and serene dining experience that both inspires and delights.
Page 43 | Food & Beverage Magazine v September Issue 2022
The unique partnership extends the SL Green commitment of excellence to envision Jōji, an unexpected Omakase restaurant hidden within Midtown's tallest tower
SL Green Reveals New Dining Experience at One Vanderbilt in Partnership with Chef George Ruan and Michelin-Starred Chef Daniel Boulud
SL Green will work closely with the entire team, furthering its commitment to excellence within One Vanderbilt, and across its entire
open its doors on September 14th. Reservations will be available via Resy. The restaurant will be open for dinner TuesdaySaturday with two seatings each night.
Chef George Ruan, accomplished sushi chef, formerly of renowned restaurant Masa, will create bespoke Omakase experiences using the fnest seasonally available ingredients, paired with premium sake and fne wine. With just 18 seats, consisting of a 10-seat counter and eightperson private room, Jōji will be an exclusive multi-course experience.
"I have always been an avid lover of fne sushi and enjoy the inti mate experience of dining at a counter with a Master Chef guid ing you through an omakase journey," said Chef Daniel Boulud
"I have always dreamed of having the opportunity to bring to life a truly unique sushi-based concept that combines elements of the traditional, while also being daring and unexpected," said Chef George Ruan.
September Issue 2022 v Food & Beverage Magazine | Page 44
Jōjiportfolio.will
Chef Daniel and the Dinex team will support Chef George and his team operationally, providing strategic guidance over the restaurant's day-to-day management, drawing from his nearly three decades of experience owning and operating various culinary operations.
"I have always dreamed of having the opportunity to bring to life a truly unique sushi-based concept that combines elements of the traditional, while also being daring and unexpected," said Chef George Ruan. "To have the support of Marc Holliday and Chef Boulud goes beyond anything I'd ever imagined. Together with my team, we're looking forward to delivering a restaurant that is worthy of One Vanderbilt and this incredible partnership."
"I have always been an avid lover of fne sushi and enjoy the intimate experience of dining at a counter with a Master Chef guiding you through an omakase journey," said Chef Daniel Boulud. "In the last 5 years that I have been partnered with Marc Holliday and the SL Green team, the opportunity to create a sushi restaurant in One Vanderbilt
became a reality. Jōji, a new sibling to Le Pavillon, will have the most unique and serene setting beneath One Vanderbilt. I look forward to the remarkable sanctuary for sushi connoisseurs Chef George and his team are bringing to New York."
BAYONNE, NJ,( August, 2022] – Dorot Gardens is the Ultimate Kitchen Hack, offering innovative fash frozen packages of fresh, pre-portioned herbs and garlic that eliminate the process of peeling, chopping, and measuring. All it takes to season and favor a dish is a cube of the right spice, and Dorot is there to make favoring quick and easy, so you can focus on enjoying the fnished product.
5. Pasta Ready: Add an instant burst of herbs to any boiled pasta with a cube of Dorot Gardens herb (of your choice) and butter and grated Parmesan cheese.
Here are 10 Secrets for Dorot from Celebrity Chef George Duran:
1. Quick-fry garlic: Pop a couple Dorot Gardens Garlic cubes in a bowl with a teaspoon of olive oil and microwave it for about a minute and a half on high. You'll instantly get gently "fried" minced garlic for your recipes.
2. Herbed Hummus: Add cubes of Dorot Gardens parsley and garlic directly into the food processor before processing hummus to get a delicious, herbed twist on hummus
4. Garlic Bread "Bombs": Add grated cheese and a cube of Dorot Gardens garlic and parsley in the center of a biscuit dough and roll it into a ball. Bake in oven and serve your Cheesy Garlic Bread Bombs!
Dorot Gardens' current lineup consists of Garlic, Ginger, Basil, Onions, Cilantro, Turmeric, Parsley, and Dill that are perfectly portioned and so convenient to add to all your favorite ideas and recipes. With a two-year shelf life, you can have fresh Garlic, Onions, and Herbs year-round with the simple "Pop" of the tray!
7. Roasted Herbed Potatoes: Add Dorot Gardens Garlic and Herb cubes in your bowl of raw potatoes and olive oil. Once the cubes thaw, mix it up and roast them for an instant herb and garlicky potato side dish.
Dorot Gardens' products are free from gluten, dairy, soy, nuts, and artifcial preservatives and ingredients. They are proudly vegan, OU kosher, halal, and non-GMO verifed. Simply pop the frozen cube out and use for simple ideas from salad dressings, sauces, omelets, dips, and all your favorite recipes.
Secrets from Celebrity Chef George Duran For Back To School and Fall
3. Instant Herbed Butter: Allow your favorite Dorot Gardens herbs to come room temperature in a bowl and mix it in with a stick of your favorite butter (room temperature). Then roll it into a tube with wax paper and place back in the refrigerator for instant herbed compound butter
Page 45 | Food & Beverage Magazine v September Issue 2022
Where Fresh-To-Frozen Herb Cubes Meet the 'Ultimate Kitchen Hack' with Dorot Gardens®
6. Herbed Rice or Couscous: Need to bring your rice game to another level? Simply add Dorot Gardens herb cubes to your rice or couscous once it's done cooking. Mix and serve!
• Retaining vitamins and minerals – as a rule, when foods are frozen while fresh and ripe, they can hold onto their nutrients for longer
Mix together the pasta with the herbs, pine nuts, lemon juice, parmesan cheese and tomatoes. Season with salt and pepper to taste and serve.
"Theredriedis
• Having fresh options anytime – even without an at-home herb garden or a quick trip to the store, a dish can be favored with fresh and delicious additions
8. Bread Dip Anyone? Add Dorot Gardens garlic and herbs with some olive oil in your microwave until fully melted, about a minute. Then add some grated parmesan and serve with fresh crusty bread as a dip.
Dorot Gardens' colorful history dates to the late 1980s on a Kibbutz— an agricultural communal settlement in Israel. Initially seeking to make garlic more appealing and easier to prepare, Dorot Gardens' founder set to work, experimenting in his home laboratory until he developed the frozen Crushed Garlic that customers still know and love today. The brand Dorot Gardens was established in 1992 and is still fully owned by the Kibbutz Dorot, where more than 3,500 acres of feld crops of garlic and herbs are grown.
Kayco is one of the largest manufacturers and suppliers of kosher foods. Its expanded Kayco Beyond Division sources and distributes new products to the general market beyond kosher, to meet the demands of consumers looking for optional products that are healthful, convenient and/or for restricted diets and lifestyles. These brands include Dorot, Absolutely Gluten Free, Beetology, Mighty Sesame, Wonder Melon™ and Dorot Gardens, among others. They are headquartered in Bayonne, NJ. (www.KAYCO.com).
9. Instant Herbed Vinaigrette: In a jar, combine your favorite Dorot Gardens herbs with olive oil, vinegar, mustard, salt, and pepper. Shake hard until emulsifed. Serve on your favorite salad.
The kibbutz has more than 3,500 acres of feld crops – garlic & herbs –which are picked, and then immediately chopped, packaged and frozen in a unique fast freeze process, maintaining their taste, freshness, and nutritive value. Over the years, the company has grown and expanded, and is today the largest supplier in Israel of fresh frozen seasoning products.
CookIngredientspastaasindicated
• Preserving favor and aroma – when herbs and spices are frozen, they can maintain their taste and smell for longer than if they are
a real difference you can taste when you use fresh herbs as opposed to dried spices, but not everyone has the space or green thumb needed to grow their own" says Laura Morris, Associate Marketing Director of Dorot Gardens. "Frozen, prepared, and preportioned ingredients are an amazing way to get that top-notch favor without the fuss."
Dorot Gardens products can be found in the frozen veggie aisle of grocery stores including Kroger, Walmart, Trader Joe's, Safeway, Albertsons, and Whole Foods. For more recipes, nutritional information and more, visit www.dorotgardens.com or follow Dorot Gardens on Facebook and Instagram (@DorotGardens on both).
About Chef George Duran
on packaging. Drain and run cold water.
About Dorot Gardens
Since its inception, the brand has grown to its current lineup of 8 highquality products, which are produced to meet the strictest industrial standards. To ensure maximum favor, nutritional value, and freshness, the herbs and garlic are picked straight from the felds, processed, and fash frozen into their packaging trays within 90 minutes of harvest. Once frozen, the products have an expected two-year shelf life, giving customers fresh seasonings even when they are out of season.
Dorot Gardens is all about embracing the many benefts of frozen foods. Some benefts of keeping frozen herbs and garlic include:
10. Burst of Herbs on a Steak: Place a cube of Dorot Gardens herb directly on a piece of hot steak and allow it to melt slowly throughout. Your steaks have never tasted this good According to Celebrity Chef George Duran, "It's the perfect 'kitchen hack!' I have created so many shortcuts for countless dishes using Dorot Gardens!"
Dorot Gardens specializes in developing, producing, and marketing frozen seasoning products all over the world. The company was established in 1992 and is fully owned by Kibbutz Dorot in the southern part of Israel.
As pasta cooks, add 2 cubes of Dorot Gardens frozen garlic into a small microwave-safe bowl with olive oil. Microwave for 1 minute. Remove and add 3 cubes each of the frozen basil, parsley and cilantro. Allow residual heat to thaw herbs and mix together.
• Saving time on cooking prep – having ready-to-go cubes of herbs and garlic saves time on chopping, crushing, and preparing
September Issue 2022 v Food & Beverage Magazine | Page 46
About Kayco/Kayco Beyond
• 8-oz. pasta like ziti, rotini or any bite size • Dorot Gardens Frozen garlic • 2 Tblsp. olive oil • Doro Gardens frozen Basil, Frozen Parsley and Frozen Cilantro • 1/4 C. Pinenuts, Toasted • 1 lemon, juiced • 1/4 C. Grated Parmesan cheese • 1/2 C. Cherry Tomatoes • Salt and DirectionspepperHerbedPasta Salad by GeorgeDuran
George Duran is a polylingual chef, comedian and host and culinary contributor for Good Morning America. Author of Take This Dish and Twist it, known for his Food Network show Ham on the Street and host of TLC's The Ultimate Cake Off!. He's also appeared as guests on Live with Kelly, NBC's Today Show, CBS This Morning, The Wendy Williams Show, The Dr. Oz Show, The Tamron Hall Show and many others.
"The problem is making certain the product is safe to consume. That is where more questions need to be asked by the consumer. I believe other infuencers will realize that if they want to create and sell their own food products, there are guidelines they need to follow."
Sometimes, a consumer buys a product, and while there is no evident problem, there is a buzz on social media of complaints about the same product. If it is a small batch of 1,000 bottles and there is a problem with 100 bottles, 900 bottles do not have issues. However, that is 10 percent of the batch, which is not acceptable. The product needs to be investigated and see if this is an anomaly. Also, be aware that third-party platforms such as eBay do not vet all of the food products sold on its platform.
Avo i d i ng T ox ic P r oblem s
Still, there are many pitfalls, according to Regusci, for any food product promoted on social media. "Mr. Beast did a fantastic job hyping the beef burger on social media, but that was different. He utilized ghost and commercial kitchens inspected by health departments and understood the Today,requirements."peoplecan create a food product, use social media to promote it, and Regusci sees nothing wrong with using this platform. He realizes it is hard to develop a new product and build sales. "The problem is making certain the product is safe to consume. That is where more questions need to be asked by the consumer. I believe other infuencers will realize that if they want to create and sell their own food products, there are guidelines they need to follow."
But big sales of the sauce brought complaints and concerns about the product's safety, including shipping, packaging, serving size, health benefts, ingredients, and even the color with various hues of pink. There were no instructions on how to store the product (it is shelf stable), misspellings on the label, and exploding bottles before arriving at their However,destination.Chef
However, people are also drained from the events starting with the pandemic and looking for fun and variety. Social media and aggressive marketing can create the newest food trend, such as private chef Chef Pii's Pink Sauce, a combination of dragon fruit, sunfower seed oil, chili, honey, and pink Himalayan sea salt. The bubblegum pink-colored sauce resonated on TikTok with its fuid taste (nothing defnitive), fun packaging, and the FOMO (fear of missing out) effect.
Ifkitchen.itis labeled a shelf-stable product, what is the pH of the product, and has a shelf life study been conducted on the product? This is why different best used by end dates are stamped or labeled on a product and vary by product. Are there any microbiological issues, and has any testing been done? Are there any chemical issues, including from the
ASI offers safety and quality solutions to the food and beverage, dietary supplement, and consumer goods industries to support efforts to maintain only the highest product safety and quality standards. The Global Food Safety Initiative (GFSI) was created in 2000 to fnd collaborative benchmarked solutions to reduce food safety risks, audit duplication, and costs. ASI Food Safety offers the Safe Quality Food (SQF) Certifcation Program as a GFSI Compliance. For more info, visit asifood.com.
ASI food safety expert advises how to avoid problems with tested food products
The last two years have demonstrated the need to be concerned about food safety, as food safety expert and Director of Growth and Public Relations for ASI Matt Regusci will attest.
His advice for those who want to purchase a food product from an infuencer is to wait. "Due to social media, if there are issues, they will get shown on social media. If a consumer is one of the frst customers, they might be the ones fnding out about problems with the product. Ask questions if someone really wants to be an early adopter and brag about being one of the frst to try it. If there is no testing and not produced in a commercial kitchen, don't buy it."
minor as a misspelling or more serious issues such as where the product was produced and if there is an allergen as an ingredient and not probably labeled.
Pii has partnered with Dave's Gourmet Sauces to produce and market Pink Sauce on a commercial scale this fall with a shelf-stable version with no preservatives, artifcial colors or artifcial favors.
If a customer does buy a product by an infuencer and it is tainted, the consumer should contact the company. However, Regusci also reminds everyone that there are quality issues with food products bought at brickand-mortar retail outlets.
As a consultant for food safety companies, Regusci brings 15 years of experience in the international and national food safety and compliance certifcation world. He would enter the food safety industry when he helped his grandfather, a dairy consultant, with research while attending high school and college. Regusci began his career at Primus Labs. In 2008, he co-founded Azzule, an online compliance supply chain data management company and the parent company of PrimusGFS, a GFSI food safety standard. After Azzule, Regusci became a co-owner of WQS, a certifcation body that performs over 10,000 audits across the Western Hemisphere annually.
Food safety covers many areas, and one of the key aspects includes the systems used to ensure that the product is consistently safe and maximizes safety. If the creators use a small batch facility or a cottage kitchen, depending on where it is located, the kitchen can already be inspected and certifed. This is what should be used instead of an infuencer's personal
"A quality issue does not mean it is systemic with other products; however, it can indicate a bigger problem. Send photos of the product, describe the problem and ask how it will be handled, either a refund or coupon to get another product. If there is no response and no procedure in place, then contact the FDA," he states.
"Infuencerspackaging? should discuss these concerns and show the testing done. It takes time to roll out a product, and testing can be conducted during the rollout," says Regusci.
The biggest issue is labeling, and about one-third of Food and Drug Administration (FDA) recalls are because of label issues. This can be a
By Debbie Hall
Make it
DoubleaGoAhead!
Page 49 | Food & Beverage Magazine v September Issue 2022
It's a little like putting your Joe average 5th grader into a calculus class. There's so much one needs to be exposed to frst before all those hieroglyphics become beautiful. This book allows me—in short order— to expose people to a few crucial but fascinating things to make their initial eye contact (or rather, lip contact) with brown spirits to be a bit less befuddling and a lot more enticing.
There is so much that goes into creating the favor profle of a spirit. Yes, it's the patch of earth where our grains and trees are grown, but it's also the choices made on the production room foor—the decisions a distiller makes in crafting the recipe, the type of machinery used from start to fnish, the size of the casks, the type of warehouse the whiskey is maturing in, and the climate within that facility. Kristi Hill
Do you love whisky?
Perhaps you tried it and didn't love it, but you knew there was "something Manythere".of us fall into the latter category. We love the smell of it. We hastily drank a few sips in college, only to fnd out that it fell fat and left us with a longing to try something else.
Itoffering.waswarm
In the evening, before dinner, the barkeep from our hotel asked if I'd like a dram to keep me warm. My nettled fancé suggested the barman keep his precious gold as my tongue was woefully uneducated. After hearing what I'd been given, the barman blamed my companion for introducing me to the wrong end of the whisky spectrum and agreed I had been given poison— er, a favor profle that was unpalatable to the uninitiated. He begged I try again, but with a glass of something he described that sounded much more like a marmalade cosmopolitan than the smokey, spicy, bite of the previous
Your new book is tremendously exciting and groundbreaking. Can you tell us a bit about the inspiration for this labor of love?
I recently had the opportunity to interview this Whisky Goddess. Her insight and personality will absolutely have you hooked. Keep reading to learn all about this popular elixir and her learning curve to fnding whisky love.
From my understanding, initially, you disliked whisky. Can you tell us a bit about that frst experience?
my dislike and asked why anyone could be conned into taking another sip. I was abruptly ushered out.
We visited a Highland distillery on the west coast of Scotland, a beautiful place called Oban. Following the tour, after seeing the malting foors, the massive mash tuns and washbacks holding those fermenting grains, and the squat and bulbous shiny copper pots that distilled that cereal-scented liquid into the elixir they advertised, I was handed a tulip-shaped glass and told how lucky I was to be experiencing one of the best whiskies in the
September Issue 2022 v Food & Beverage Magazine | Page 50
and heady, it brought back all the memories of the spellbinding sights and smells and favors I'd thus far racked up whilst touring around the country. Everything bloomed within that glass, and at that moment I felt a positional shift. Scotland had discovered how to transform a seductive come-hither glance into liquid form. I was hooked.
and the world I was traveling. My soon-to-be husband took charge of my initiation into Scotland, and after hunting through castles, traversing around gleaming lochs, scrabbling across architectural ruins, and scarfng down my body weight in meat pies and milk stouts, he felt it was time I do some barrel hugging—although he's an Englishman and would never be caught dead doing such an American act.
Reservoir Distillery was established in 2008 and was the third distillery outside of Kentucky to make bourbon. Our whiskies focus greatly on answering the question, What does Virginia taste like?, as our wheat, corn, and rye all come from within spitting distance of our doorstep. We love our farmers, we love our grains, we even go so far as to cut down trees grown in Virginia and have them made into barrels by our coopers. We believe in the power of provenance.
Tell us a bit about Reservoir Distillery in Virginia. (localingredients, what makes it special?)
Or maybe you've tried it and absolutely hated it.
Make it a Double: From Wretched to Wondrous: Tales of One Woman's Lifelong Discovery of Whisky by Shelley Sackier is the bible for whisky lovers and wannabes alike. Showcasing her amazing personality and extreme knowledge on the subject, Make it a Double should defnitely be on your reading list.
It feels like I have never not been writing this book. I have worked on this compendium of stories for two decades because I wanted to track this lifedefning transformation I knew I was going through.
By
My frst handshake with brown spirits was a most unforgiving one, and I'd experienced a real visceral, noxious to my body reaction to it, but, as I explain in the beginning of the book, because of one person's enthusiasm and patient instruction, and because my next experiences were paired with folklore, history, geography, keen craftsmanship, food, and science— everything that embodied the making of this spirit—I saw in real time how infuential and critical they all were to rewiring my brain to welcome something foreign—something I couldn't possibly appreciate without a foundation with which to understand it.
Iworld.tooka sip. I did not feel lucky. I felt duped—betrayed by the man who stood next to me and stared glassy-eyed into his own drink, and I felt hoodwinked by a company that surely pitied all the touring visitors gathered, deeming they would make great townspeople for the next parade of the emperor's new I—notclothes.soquietly—expressed
The frst time I laid eyes on a dram of scotch—or any brown spirit for that matter—I was on my inaugural visit to Scotland. I was a fresh twenty-twoyear-old who possessed an insufferably cocky confdence about myself
I think the pithy answer to your question about what makes Reservoir special is that every step from grain to glass is one where our fervent fngerprints are all over it. We care that much about whiskey.
Your story highly interests me. I tried whisky for the frst time in Ireland and hated it. I've never given it another chance. What do you recommend?
Forgive Ireland's botched attempt to acquire a new fan and give it another go—but not with the same whiskey! If it's been a few years since trying the Emerald Isle's elixir, then know that the country has gone through a revival. It is bouncing back from decades of shrunken choice and creativity and has emerged vibrant and impassioned. The landscape is now fush with craft distilleries making impressive spirits. But maybe try another country altogether if you're still gun-shy. Remember that Scotland has this beautiful spectrum of favor profles that go from fruity and foral to smoky and peaty with plenty of riches found in between, but there is a growing number of other countries whose whiskies are making headlines. India's production is rocketing off the charts, Australian distillers are raising eyebrows, plus Germany, Taiwan, and Japan are all driving interest and attention toward their creation of spirits. And of course, one can't discount what's available right here upon our own shores. America (not even including the wealth of Canadian whiskies) now proudly hosts over 2000 craft distilleries from coast to coast.
Make It A Double is available wherever books are sold (all the big retailers), online at Reservoirdistillery.com, but my heartfelt suggestion is for people to fnd their local indie and give it some love. Buy a book from your hometown bookstore to keep its livelihood protected!
befuddled as to what an author with minimal "hands-on" experience within the production room foor could contribute, but Dave simply stated that his plan was to squeeze out every last drop of whisky knowledge I possessed and put it to work with a job he would create just for me.
That said, a spotlight should be shown upon the benefts of actually going to a distillery. Take a tour, peruse the production room foor, wander the warehouse, and inhale as many heady fumes as is safe and that still allows you to drive home thereafter. You will likely be given a sample or several, and you'll likely have a guide who can answer any questions that creep up. There is great beneft to joining a local whisky club—either in person or online. You can start as a newbie, and I assure you, there will be myriad individuals rubbing their hands together with glee at the opportunity to help direct your educational path via the spirits they're currently crazed over.
You can fnd me, and a lot more of my drivel, at ShelleySackier.com or on Instagram (@shelleysackier).
I will be in Paris at the SIAL trade show talking books and bottles October 15th-19th (the largest Food & Beverage showcase inspiring industry professional across the globe) and would be thrilled to chat with anyone attending. Come say hello, and I'll pour you a dram!
Staying true to Shelley's recommendations, I plan to visit a distillery near me soon. There is no better way to learn about something than to actually experience it yourself. When I schedule a tour and tasting, you better believe I will have a copy of Make it a Double in-hand.
With the vast array of grains being distilled, creating a diverse spectrum of favors, there is no doubt in my mind we can fnd a whisky that will appeal to nearly any palate—picky, particular, or polished.
Are there tours available at Reservoir that can teach the layman about whisky?
Fortuitously, I ran into Dave Cuttino, Reservoir's proprietor, and a man who is basically walking whiskey wisdom. Halfway through our conversation, he asked Why are you not working for a distillery?, and before I could spit out, Because I already have a job as an author, he came back with, You're going to work in my
There is so much that goes into creating the favor profle of a spirit. Yes, it's the patch of earth where our grains and trees are grown, but it's also the choices made on the production room foor—the decisions a distiller makes in crafting the recipe, the type of machinery used from start to fnish, the size of the casks, the type of warehouse the whiskey is maturing in, and the climate within that facility. We focus on things down to the granular level of how temperature, humidity, and barometric pressure factor into our aging operations.
This is only one of the marvelous things about working for Reservoir—the fact that the company's leadership is talentdriven. It is also now womenpowered, so this speaks volumes in my book and literally in my book, as trying to get a foothold in a predominantly male-fooded industry has been tricky at times.
The frst time I stepped across the threshold into Reservoir's distillery I was researching another book. I asked to speak with the head distiller, or one of the production room foor operators—I wanted to make sure I had all my "American whiskey" details straight, as my knowledge base was rooted frmly in how the Scots make scotch.
I could answer cheekily that you should read my book, but truly, there is a bucketful of authors writing engaging and educational pieces about whisky—everything from the nuts-and-bolts science and engineering stages to the biology of training one's sensory skills, all helping to guide you toward unearthing the endless artistry emanating from your glass. There is a vast library to explore via the written word.
What is your role there and how does that experience factor into the book?
OurAbsolutely.staffis
Is there anything else you would like to tell our readers?
If I want to learn more about whisky, what do you recommend?
Yes,distillery.Iwasalittle
Where can I buy your book? What are your social media handles/websites?
As a woman who spent the last twenty-fve years strictly in the company of older, white males as mentors, it gives me no small amount of pleasure to now have that picture fipped where as the Director of Distillery Education, my daily work includes mentoring men, women, the distillery dogs, and even children—because you are never too young to learn, and most of what I teach falls within the academic categories of science and engineering.
And of course, there is always the option of starting with your local watering hole scanning the shelves behind the bar and asking the publican about their opinions regarding whatever is in stock. Once you've outgrown that barstool, visit a true-blue whisky bar. Be amazed. Blow your mind. Bring your pocketbook. Whisky can be expensive. Sometimes visiting an establishment that sells it by the glass is a much better bet than buying the whole bottle—if you're trying something new. Better yet, go to a friend's house and ask if you can raid their liquor cabinet. Most people who love whisky love sharing whisky.
expertly trained, plus they're all huge enthusiasts themselves. Not only are tours available, but we teach classes on countless whisky subjects as well—The History of Distillation, The History of Bourbon, Nosing and Tasting, Scotch 101, The Art of Blending—we're big into education.
Living in an ethnic neighborhood in Chicago, Rieder realized that he needed to leave the city to learn English and stake his own claim.
This year, as Coast Packing Company celebrates 100 years in business, it remains the West Coast's number one supplier of animal fat shortenings lard and beef Fortallow.generations,
Number One West Coast Supplier Coast Packing Company: A Clear Leader in Animal Fat Shortenings
Page 53 | Food & Beverage Magazine v September Issue 2022
That leadership position represents the work of four generations of Rieders and Gustafsons, from Coast founder Anton Rieder through current CEO Eric R. Gustafson and his father (Ronald R. Gustafson), who died in 2021. Over the years, Coast has modified its business model but never deviated from its commitment to doing business sealed by a handshake. According to Eric Gustafson, his great grandfather was fond of saying, "sometimes it is better to be lucky than good." Gustafson attributes the company's longevity and success to a combination of patience and persistence, maintaining core values of honesty, integrity, respect, and treating everyone—customers, suppliers, and staff—exceptionally well, and a little bit of luck.
"My great grandfather knew that America was the land of opportunity, so he left his home to come here," Gustafson explains. "I believe it is still the land of opportunity for anyone willing to work."
Coast Packing has been an integral part of the restaurant, baking, and food industries. Founded in 1922 as a livestock, meat packing and processing business, Coast has become a food industry leader.
Rieder immigrated from Austria to the United States on Feb. 29, 1908—leap day in a leap year. Arriving at Ellis Island, he traveled by train to Chicago to reunite with his brother Fritz, who worked as a meat cutter in the South Chicago stockyards. Rieder had been a butcher's apprentice in Austria but understood his two older brothers would run the family farm.
The history of the Rieder/Gustafson families mirrors the events of the past century, presenting a snapshot of the American dream while epitomizing big changes in the ways we prepare and consume food.
By Debbie Hall
of Great Taste
In fact, Coast Packing is the last company on the West Coast to survive and thrive as a producer of animal fat shortenings sold nationally and internationally.
Answering an ad to work as a farmhand in Oelwein, Iowa, he found, to his chagrin, that everyone there spoke only German. He befriended Richard "Dick" Oelwein, and the two decided to work together. In 1915, they moved to Pocatello, Idaho. The Union Pacific Railroad was constructing a vast servicing yard to connect with the Pacific Northwest. Anticipating population growth, they opened the first of their butcher shops before selling everything in 1919 to move to Los Angeles. In 1922, they entered into a partnership and leased a building from a fellow Austrian, that still houses Coast's operations today.  With Oelwein's unexpected passing in 1934, Rieder purchased the remaining shares from Oelwein's estate.
Today, Coast sells to major manufacturers, CPG companies, QSR and fast-food restaurant chains, broadline food service distributors, retailers, smaller food service operations, and leading bakeries. The company participates actively in diverse ethnic markets from Hispanic retail chains, with its VIVA® brand, to various Asian specialty markets. Supplier and customer relationships are multigenerational, some extending back 50 years or longer.
business...buildingvaluestrueimprovecontinuouslyandstaytoourcoretokeepthisgreat
"Anton Rieder enjoyed the challenges of building his many businesses while raising a family," Gustafson says. "He passed on all of his wisdom to the next generation, especially to my father, who was very close to him as the firstborn Itgrandchild."was60years ago that Coast decided to exit the abattoir, or slaughterhouse, business. At the time, Gustafson says, competition and capacity exceeded consumption. "Rieder had to decide to either invest more money in a business that was no longer profitable or walk away. There was a generation gap, with no family members ready to continue the business. My father was only 19, and while he wanted to enter the business, he was still in college." It was time to transition into another facet of the meat industry.
September Issue 2022 v Food & Beverage Magazine | Page 54
As the Depression gave way to the New Deal, the National Industrial Recovery Act fortified the business of agriculture, underwritten by the investment boom that WWII triggered. The federal government approached Rieder to become one of the integral suppliers to feed the military fighting in the Pacific Islands. At the time, Coast, a California state- inspected facility, was given 25 years to meet USDA compliance and help with the war effort.  During that crucial period, the federal government took notice of the company. In one unconfirmed story, as Eric was told, the State Department reached out to Rieder, an Austrian, to welcome famed V2 rocket scientist Wernher von Braun to the United States.
"We had the equipment to render fat and produce lard and tallow for baking, cooking, and frying," he says. Opportunity met demand: the remaining meat packers needed an outlet for their edible pork and beef fat, which enabled Coast to pivot within in the growing Southern California marketplace and essentially reinvent itself.
For more information about Coast Packing Company, visit coastpacking.com. Follow on Facebook @ coastpackingco, Twitter @coastpackingco, and Pinterest coastpackingco.
In 1935, Rieder, along with his wife Rose, became sole owners of Coast, incorporating in 1937 and managing the business until 1962.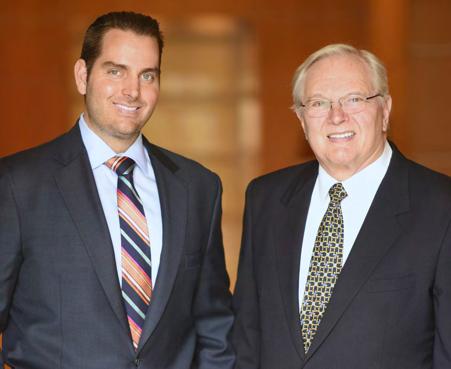 ...As the generationfourthleader, we continue to reinvest in the company for future growth to serve the food industry and other industries that want to buy our products. will
"Fat is the soul of flavor and, in a real sense, is what people love about good food," Gustafson says. "As the fourth generation leader, we continue to reinvest in the company for future growth to serve the food industry and other industries that want to buy our products. We will continuously improve and stay true to our core values to keep building this great business. We are very fortunate and blessed to have great customers and suppliers, present and future, as part of our extended family. We couldn't do this without them, our employees and families, and the best is yet to come," says Gustafson. "The next 100 years will be even more exciting."
In recent years, the role of animal fats in the American diet has changed profoundly. Foodies and home cooks alike have begun to think in terms of not wasting anything, of using the animal nose to tail. That said, old notions and misconceptions die hard. A number of competing interests, including the well-funded sugar industry, in a decades-long disinformation campaign, have erroneously cited animal fats for health issues ranging from obesity to heart disease.
We