21-1543236-0621
Great health care is closer than you think.
South Florida Baptist Hospital is more than just a small community hospital. We've got a wide array of specialty care and surgical services that you don't have to travel far to get. Our surgeons are experts in minimally invasive robotic surgical procedures that provide lots of benefits, including shorter hospital stays, decreased blood loss and smaller incisions that reduce the risk of infection. Plus, faster recovery times that mean you can get back to your normal activities sooner. You'll find comprehensive orthopedic care—whether you're an athlete who needs sports medicine services or you're someone who needs a total joint replacement. Our allinclusive gynecology program offers high-quality care to the women and mothers in our community with a variety of women's care services. We've even been designated as a Center of Excellence for our weight loss surgery program, meeting nationally recognized standards and providing outstanding care to our patients. And all of this extraordinary care exists right here in Plant City. Learn more: SouthFloridaBaptistSurgery.org
2 PAGE
3 PAGE
R E : A ATWO ATWO TWO WAY! EDAY TO (844) 326-6999 "WINE" TEXT - 4 CLUB LEVEL TICKETS 4 PRE GAME BUFFET PASSES - 4 PIRATE SHIP PASSES - 2 PARKING PASSES - 1 AUTOGRAPHED JERSEY - MEET AND GREET ABBREVIATED RULES: NO PURCHASE NECESSARY. A PURCHASE WILL NOT INCREASE YOUR CHANCES OF WINNING. This Sweepstakes is only open to residents the following states: Florida, who are 21 years of age or older as of the Sweepstakes start date Sweepstakes ends November 14, 2022 at 11:59 pm Eastern Standard Time For entry and official rules with complete eligibility, prize descriptions, odds disclosure and other details, visit http://wine rules sweeppea com Sponsored by Keel And Curley Retail Store Void where prohibited By sending a text with the word "WINE" to "(844) 326 6999" you areproviding your signature, consent and agreement to receive marketing text (SMS) messages and emails from the sponsor of this promotion. Message and data rates may apply. Reply STOP to end at any time. 4msgs/mo. max. Text HELP for help. Please drink responsibly
5 PAGE
FEATURE:BUSINESS AS USUAL
FOCUS presents its Business Issue Part Two. Inside, learn more about area business owners and their commitment to serving Plant City.
By Cierra Craft Photography by Southern Reflections Photography
By Cierra Craft
6 PAGE Table of Contents 35
FRINGESPOTLIGHT:BOUTIQUE & SALON ON THE PARK
In its largest pageant to date, the Hillsborough County Fair is preparing to crown its 2022 Harvest Queen & Jr. Harvest Queen. Meet the contestants & learn more about their Comfort For A Cause outreach initiative.
41
49
CONTESTANTS
By FOCUS Editorial Staff
2022FEATURE:HARVEST QUEEN
Morgan Feaster McGimsey & her mom Mendy Feaster are the proud owners of Fringe Boutique & Salon on the Park. Recently relocating to Drane Street, meet the two women as they share this "labor of love and project of patience."
www.focusplantcity.com FOCUS PLANT CITYYMCA2022theacceptsMoodySharon 25AugustonAwardLeaderStrong
Standards Being human, however, we sometimes make
businesses, restaurants and many local venues.
letters and
FOCUSmanner. Magazine is published monthly and is available through local
Focus
mistakes. Please forgive us.
So if you notice that is then please do not hesitate to contact the department and inform it about the fact error. To do so, call (813) 7078783 or e-mail editorial@floydpublications.com. The staff will fix the error in a timely Plant City
7 PAGE focusplantcity.com / Issue 21-09 / September 2022 PUBLISHER Mike Floyd mikef@floydpublications.com MANAGING EDITOR Cierra Craft cierra@floydpublications.com ART DIRECTOR Anthony Sassano asassano@floydpublications.com OFFICE MANAGER Candy Owens cowens@floydpublications.com DISTRIBUTION Tony DeVane STAFF WRITERS Cheryl JenniferJohnstonJordan CONTRIBUTORS Candy Owens Natalie Sweet Sam Poirier Dr. Chap. Dan Middlebrooks Got a story idea? Looking to advertise in Focus? Contact us for more information. Floyd Publications, Inc. 702 W. Dr. MLK Jr. Blvd.Plant City, FL 33563 Office 813.707.8783
incorrect,
anything
advertisers.
Floyd
claims
authors
of accuracy: The goal of the writers at FOCUS Magazine is to provide heart-warming stories that are accurate from the start.
articles
Advertisers are no responsibility for made by All their sent to Magazine become the sole property of Publications, Inc and may be reproduced thereof. All views expressed in all are those of the and not necessarily those of Floyd Publications, Inc. Use or duplication of material used in this publication is prohibited without approved written consent from Floyd Publications, Inc.
editorial
warrant and represent the descriptions of their products advertised
true in all respects. Focus Magazine assumes
contents
8 PAGE
9 PAGE
10 PAGE PUBLISHER From PublisherThe
FINDPASSIONYOUR
Warmest Regards, Mike Floyd
We hope this month's stories inspire you to find your passion.
I knew nothing about the magazine business when I began my first publication 21 years ago. Nearly two decades, four U.S. Presidents, a war, and a pandemic later, FOCUS continues to be a trusted source of marketing for Plant City businesses and I still find the task of creating unique content a rewarding experience.
I hope you see the passion and love my team and I have for Plant City in every issue—this one is no exception. In this issue, we feature small business owners who love this city and are passionate about their products and services. Thank you to all of the small businesses who participated in this year's business issues part one and part two.
Mendy Feaster and Morgan Feaster McGimsey spent time with our editor Cierra Craft to chat about their businesses, Fringe Boutique and Salon on the Park. Fringe has been a long-time advertiser with FOCUS and this is their first time on the front cover. The ladies share with you all their passion for making women feel beautiful in the salon chair and provide a behind-thescenes look at the gift boutique. Be sure to visit their new shop at 108 SE Drane Street on McCall Park.
If you love something, you'll be good at it.
11 PAGE 813-966-4304 FALLINTO SAVINGS COUNTRYADORABLEHOME STUNNING, CLASSY AND DECKED OUT! HOME IS WHERE THE HEART IS 3/2 ON HALF ACRE PRICED$285KAT 3/2 WITH OFFICE/POOL ANDKITCHENOUTDOOR WALDEN RESERVE 4/3/ 3 CAR GARAGE, POOL, SPA AND BONUS ROOM. $595K
12 PAGE
13 PAGE
• First Overall Bass Caught: Remigio Sanchez (12 yrs.), .8 lb Bass
14 PAGE IF YOU KNOW WHO THIS IS CALL CANDY O AT FOCUS MAGAZINE! 813-707-8783 HERE IS YOUR CLUE: Community CHECK IN WITH PLANT CITY FOCUS The first 3 people to guess the correct person will win a PRIZE!!!! (The TRUE identity will be given in next month's FOCUS Magazine) LAST MONTH'S PERSONALITY: CANDY OWENS FROM FOCUS MAGAZINE.
• Most Fish Caught (5-10 age group): Garrett Garvin (6 yrs.), 22 total fish with the biggest weighing .2 lb
City of Plant City Parks & Rec. would like to say thank you to the Plant City Water Resource Management Department and Florida Fish and Wildlife Conservation Commission for providing the swag bags for the participating anglers.The next Youth Fishing Derby will take place in the Spring on March 11, 2023. Visit their Facebook page for more information about how to sign up for the Spring derby at facebook.com/pcrecandparks.
CANPERSONALITIES!CITYYOUGUESSWHOTHISIS?
• Overall total fish caught at the derby was 85.
City of Plant City Parks & Rec. Announce Youth Fall Fishing Derby Winners
• First Overall Catfish Caught: Charlotte Pinault (12 yrs.), 2.2 lb Catfish
Saturday, August 13th, the City of Plant City Parks &Recreation Department hosted the 25th Annual Youth Fall Fishing Derby. A total of 85 kids ages 5-15 participated in the Derby. Awards were presented for First Overall Caught Catfish, First Overall Caught Bass. Age groups of 5-10 and 11-15 were also presented awards for Most Fish Caught and Largest Fish Caught.
• Largest Fish Caught (5-10 age group): Jackson Sherrard (8 yrs.), 2.6lb Bass
• Largest Fish Caught (11-15 age group): Tyler Waldron (12 yrs.), 3.2 lb Alligator Gar
• Most Fish Caught (11-15 age group): Piper Waters (11 yrs.), 8 total fish
PLANT
LOOK AT HIS SWEET ANGELIC FACE!!! This Precocious Personality spent his early years playing in his family's Orange groves, hunting, fishing, and charming the little girls at Eastside Baptist Kindergarten. As a child he aspired to be the next "JACQUES COUSTEAU" . where he would become an Oceanographer and film underwater documentaries. In fact, when Plant City's McCrory's went out of business, he purchased every fish tank, every tropical fish, and anything left in the store to do with underwater life. He went on to become a beloved member of The Warren Willis Singers and to this day is very involved in his church. As a teen, he loved to hang out with his friends at the then popular University Square Mall. His favorite restaurants back then were: CDB's Pizza, Mr. Dunderbak's, Chick-fil-a (which as brand new), J. Burns Pizza, Fuddrucker's, and Orange Julius (all of which were the GROOVY places to see and be seen. ) HAHA!!! This Cool Dude decided to give growing a mustache a try. It only took 3 years before his parents noticed something on his face. hahaha! TODAY, this Plant City Personality is loved by many. He is a hard worker in our little town. He helps people Plan for their future every day. P.S. This person has a sweet spot for Snicker Bars and Oatmeal Creme Pies! CAN YOU GUESS WHO THIS LITTLE SUGAR PIE IS?
On
Local Author Holds
AlphabetTheSigningBookforChonky
By Jennifer Jordan
15 PAGE
On
Saturday, August 6, The Tipsy Bookworm was the place to be for cat enthusiasts. Victoria "Vicky" J. Saunders held a book signing for her fun and creative book, The Chonky Alphabet. The best-selling author released her first book on June 1 of this year, and the 60-page book provides cat enthusiasts (and non-cat enthusiasts) with an A to Z guide to the most vital terms of cat chat. Furloughed from her job in 2020, Vicky took her newly freed-up time to learn how to do digital art. Taking some online classes to learn how to use her digital art program on her iPad and joining a cat Facebook group, Vicky posted her cat photos and realized they brought her so much joy. Upon discovering there was a whole cat language made up of fun and sil ly words that people spoke on this group and multiple Facebook groups, Vicky started drawing each word out in the form of cats, eventually lead ing her to The Chonky Alphabet. When asked how long it took to com plete, Vicky said, "It took me about a year to finish all the illustrations and have the book formatted by my talented friend CJ Major of @Some thingMajorArt." At the book signing, books and cat swag were available for purchase, and the first 50 people that arrived received a free chonky cat bookmark. Vicky, a Lakeland native who has lived in Plant City for six years, noted that her goal with readers is, "To hope to share even a slice of that joy with cat people and non-cat people through my book. I hope adults and children alike have fun learning new vo-cat-bulary words that they can use for their cats, dogs, anyone!" If you missed the book signing but would like to purchase a copy of Vicky Saunders' The Chonky Alphabet, it is available to order on Amazon or online at Barnes & Noble and Books-A-Million's websites. With a 5-star rating on Amazon, be sure to "floof" up your vocabulary with The Chonky Alphabet, the illustrated book that's "purrfect" for kitties, kids, pups, and anyone who could use a good belly laugh. For her future, Saunders said, "I plan to write more books, cat related and Plant City related and I am very excited about it." Saunders will also be hosting a Toddler Time event at the Bruton Me morial Library on October 11. For more event information, follow Vicky Saunders on social media @thechonkycollection.
Walden Lake ReviewCHECK IN WITH PLANT CITY FOCUS
Walden
The August Sales are as follows:
On Saturday, December 3rd from 9:00 to Noon, Breakfast with Santa is back! This is the chance for the children to visit and have a photo with Santa. We are still looking for breakfast options at this time. There will also be a Holiday Festival the same day from 3:00-6:00 and a Christmas Drive-In Movie at 6:30.
Community
During the month of July, there were 10 sales in Walden Lake and 1 sale in Walden Lake East. The average sale price was $502,445 and average of 2454 square feet average $208 per square foot and on the market for an average of 30 days.
Two other events for the Walden Lake children are coming up that you don't want to Onmiss!themorning of Saturday, October 22nd, there will be a Halloween drive through for the children in Walden Lake to pick up a goodie bag. The Sweet Team is also donating Hole in One donut holes and a juice box for each of the children.
Keel & Curley Winery was founded in 2003 by Clay's father, Joe, using end-of-crop blueberries to make the first blueberry wine. In 2018, Clay and his wife Carmen took over the winery with the values of sustainability, quality, and community. The winery currently offers 18 wines including its brand new Tampa Two 02 Strawberry and 20 Blueberry Sangrias, commemorating the Tampa Bay Buccaneers Super Bowl championships. Keel Farms is the official Sangria partner of the NFL team.
of South Florida's Alumni Association named Florida Berry Wines Inc. to its Fast56 for the second year in a row. Florida Berry Wines Inc is better known as Keel and Curley Winery at Keel Farms. Its president Clay Keel is a 2005 USF graduate and the Fast 56 program identifies, recognizes, and celebrates the success of the world's 56 fastest-growing Bull-owned or Bull-led businesses.
3304 Milton Place / $415,000 / 2368 / 2 Car / None
16 PAGE
A new plan has been submitted by Walden Lake LLC to develop the old golf course. You can see that plan on the community website at www.WaldenLake.org. If you have not registered, and have any questions, you can email Bette at BetteG@ WaldenLake.org.Thisisstilla great time to sell your home. Before you sell your home to an "I'll buy your home for cash company, move when you are ready", you should consult with an honest and experienced real estate agent that will be able to give you a value of what your home will sell on the open market. Feel free to contact me with any questions about this article or about your real estate needs. NSweet@KW.com or 813-758-9586.
3406 Silver Glen Court / $400,000 / 1852 / 2 Car / Private
3306 Milton Place / $635,000 / 2527 / 3 Car / Private
Clay Keel, Keel & Curley Winery named to USF Fast56 for a Second Consecutive Year University
Keel was recognized on Friday, September 9, at USF's Marshall Student Center among the other award winners. The reception began with beer, wine, and food in the Ballroom, followed by the award presentation in the Oval Theater. The evening concluded with dessert, coffee, and a toast to the 2022
3342 Silvermoon Drive / $385,000 / 2027 / 2 Car / None
The food trucks at the HOA Building/Sports Complex are on the second Fridays and last Sundays of each month. If you have not taken advantage of the delicious offerings, give it a try! Watch for more information from emails coming from the HOA, the entrance boards, and Nextdoor for updated information.
2920 Forest Hammock Drive / $632,000 / 2564 / 3 Car / Private
2906 Hampton Place Court / $600,000 / 2525 / 3 Car / Private
1413 Sandalwood Drive / $399,900 / 1856 / 2 Car / Community
There are currently 21 active listings for sale in Walden Lake and Walden Lake East. That is more than double the number there were last month! The average list price of $438,435 and an average of 41 days on the market. There are 9 properties Pending Contract in Walden Lake and Walden Lake East including one listed for $1.95 M and eliminating that one, the average list price is $447,375 and an average of 16 days on the market. The markets seem to be changing and the evidence is seen on the Active and Pending listings. We have seen the numbers of pending sales much higher than the active listings in the past 2 years, which means it's more important than it has been to price your home to sell. If you are planning to sell, please be sure that you list with a reputable agent that will be honest with you about the market.
Lake Community Association Board Meetings are held the third Monday of each month at 6:30 at the Walden Lake Community Association office building on Griffin Boulevard in Walden Lake. The next meeting will be held on November 21st. Please keep an eye on the announcement boards at all entrances for dates and times of special meetings and events. Meetings are now being held in person although you can still log in to www.WaldenLake.org and view the meeting virtually on zoom.
By Cierra Craft
2907 Aston Avenue / $400,000 / 2284 / 2 Car / None
2910 Forest Hammock Drive / $645,000 / 2867 / 3 Car / Private
The Community Garage Sale is scheduled for November 5th so start saving all your treasures that you no longer want and are worth selling!
3411 Silverstone Court / $365,000 / 1755 / 2 Car / None
Address / Sales Price / Living Area / Pool / Garage
BY NATALIE SWEET
"Thanks, USF Alumni Association, for naming us as a member of the USF Fast 56!" said Keel. "Two years straight! Very proud of the Keel & Curley Winery at Keel Farms team!"
1902 Sweet Bay Court / $650,000 / 4373 / 3 Car / Private
Keelwinners.isnot the only Plant City business owner to be named to the USF Fast 56. Hannah Benton of RAOK was named to the program in 2020. Benton is a 2011 USF graduate.
17 PAGE 2022WINNER BESTSERVER *Childcare provided from birth to 5 years 1510 CRE ROAD, DOVER, FL 33527 Sunday Mornings: 9:00 First Fellowship Coffee | 9:30 Life Groups 10:30 Adult Worship | 10:30 Children's Church (813) 652-8178 Welcome To Our Interim Pastor Dr. Ron & Phyllis Cousineau On September 18th We lead the nation in the quality of care we deliver to patients of Medicare Age. Leonila Camba, MD Internal Medicine 2004813.759.1290WestThonotosassa Rd, Ste 101, Plant City, FL 33563 Establish with our primary-care providers and connect to a healthier life today We are committed to providing our patients with the best value in healthcare by o ering Welcome to Medicare Visits, Annual Wellness Visits, and all important preventive services.
n August 28, many of us were at work or in class, living our lives like any typical Monday. However, for five-yearold Brantley Kimbel and UPS delivery driver and lifelong Plant City resident Michelle Dearhart, it was a day they'll neverDuringforget.the height of the Covid-19 pandemic, Dearhart, a 33-year delivery driver for UPS, delivered a package to the Kimbel family house. Despite having to maintain social distancing, Michelle and Brantley developed a friendship through the window and outside, one that has evolved over the last two and a half years to the point that Michelle drives to Brantley's house every day to see him and say hello, giving him sushi gummy candy and hugs, regardless if she has a package for the Kimbels or not. For her birthday in June this year, Michelle said she got surprised by Brantley with a gift bag of presents and a giant 'happy birthday' banner outside of Brantley's home, and it was then Michelle knew she had to return the favor for Brantley's fifth birthday, which fell on September 1.
Contacting the upper management at UPS, Michelle managed to get some special items and gifts for Brantley, including a UPS hat, shirt, and specially made UPS cape, along with some toys.
"To see Brantley's face light up was everything. His face and his excitement over it are the reasons I did this. He's a special little boy and deserves so much", noted Michelle.
During the pandemic, the Kimbels took extra caution to keep Brantley healthy because during that time, Brantley had some neurological health scares and couldn't do much but stay home. However, he now has a clean bill of health and is currently attending
Pre-K"We are just so grateful to have Michelle in Brantley's life and ours as well. There are not a lot of delivery drivers who would do all of this and it's a birthday he'll always remember," stated Leslie Kimbel.What started as a typical package delivery for a UPS driver, turned into the perfect package of a friendship, one that is sure to deliver smiles to Michelle Dearhart and Brantley Kimbel for years to come.
Plant City UPS Driver Delivers a Special Surprise to 5-Year-OldLocalBoy
By Jennifer Jordan
"He's so excited about the cape. Now he can be a UPS superhero for Halloween.", said Leslie Kimbel, Brantley's mom.
18 PAGE Community CHECK IN WITH PLANT CITY FOCUS
O
Michelle also made sure to arrive in style for the surprise, driving a UPS truck decked out with yellow and orange flames going down the sides of the truck. Brantley even got to sit in the driver's seat and honk the horn of the truck, a moment that brought a big smile to his face. ABC Action News was also there to film the incredible birthday surprise.
Optimist International (www.optimist.org) is one of the world's largest service club organizations with over 80,000 adult and youth members in nearly 3,000 clubs in over 20 countries. Carrying the motto "Bringing Out the Best in Kids," Optimists conduct positive service projects that reach more than six million young people each year.
Have A Safe And Happy School Year!
he Plant City Optimist Club and the Plant City Parks & Recreation Department will host their 28th Annual Golf Classic fundraiser tournament at Diamond Hill Golf & Country Club in Dover on Saturday, October 1, 2022. The shotgun-start tournament to raise money for youth programs in Plant City will begin at 2:00 pm, preceded by a putting contest and driving range access.
Past years have seen nearly 100 players converge on the course for an afternoon of fun and fellowship supporting a good cause.
19 PAGE
Optimist Club and Parks & Rec Host Golf Classic Fundraiser
T
The Plant City Optimist Club has been involved with local youth programs since it was formed in 1962. In addition to an annual contribution to the Plant City-based non-profit Friends of Recreation & Parks which supports youth programs and facilities for the community, volunteer and financial assistance is also given annually to the Parks & Recreation Department for activities such as their youth flag football, basketball, and soccer programs as well as the annual CityWide Easter Egg Hunt and Trunk Or Treat events and various sports skills competitions. The club also hosts an annual Youth Appreciation dinner to recognize eight outstanding seniors from Plant City High School, along with an Oratorical Contest, a Respect for Law event for at-risk middle school students, and they provide at least $6,000 in scholarships each year for both college-bound graduates and those graduates seeking additional certifications or training to go directly into the workforce. Other programs such as Plant City High School athletics, the Plant City Family YMCA, and the United Food Bank of Plant City also benefit from annual club support.
City Pediatrics
To obtain a 2022 Golf Classic flyer or for more information about the Plant City Optimist Club, please visit their website at www. plantcityoptimistclub.org or contact Club President Mike Williamson at president@plantcityoptimistclub.org or 813-299-6503.
The Club's two fundraisers to support their community programs are the annual golf tournament and the sale of Christmas trees each year in front of Plant City High School.
Commercial Insurances: Aetna • Avmed • Blue Cross Blue Shield Cigna • Humana • MultiPlan • United Health Care Medicaid: Humana Medicaid • Simply Healthcare United Health Care Medicaid • Sunshine Health www.plantcitypediatrics.com BEST PEDIATRICIAN 2022WINNER
Plant believes that "children are a gift from the Lord". We view patient care as an investment in the future of each child and take our mission very seriously. Our providers provide gentle, compassionate care to each patient, offering quality healthcare.
T
Ruby C. Williams
Renowned Folk Artist Leaves a Legacy
Perhaps Williams' dear friend, artist and writer Kristin Congdon, described Ruby best in a Folkvine.org post. The Professor Emerita of Philosophy and Humanities at the University of Central Florida and the founding director of UCF's Cultural Heritage Alliance considered Ruby "an artist in charge of her life…apparent in her determined values that center on hard work, problem solving, close family ties and a strong religious grounding." Congdin added, "Ruby Williams believes she was put on this earth to heal and minister through her produce, her artwork and her community space. Her work is in private collections and galleries all over the world."Yet even until her death on August 8, 2022, the humble and faithful community-minded woman still had a heart for farming and growing her own veggies. She was generous, too, and known for regularly delivering fresh-picked crops to homebound neighbors.
• 2012 – Lifetime Achievement Award from the Plant City Black Heritage Celebration
Williams grew up in Bealsville and spent happy years there with her six siblings picking strawberries on the family farm. Her great-great grandmother Mary Reddick was the only woman among the 12 freed slaves who established that gem of a community in 1865.
In the 1960s, "Miss Ruby" moved to New Jersey but returned to Bealsville in the '80s to farm and sell her fruits and vegetables in the homemade stand she built on Highway 60. The brightly colored signs she painted and planted along the road beckoned customers to "Ruby's Produce and Art Gallery." Business picked up for both the crops and the art.
20 PAGE Community CHECK IN WITH PLANT CITY FOCUS
• 2005 – Florida Folk Heritage Award from the Department of State- Division of Historical Resources Preservation
By Cheryl Johnston
• 2017 – Lifetime Artistic Achievement IMPACT Award from Tampa Bay Businesses for Culture and the Arts
Miss Ruby felt her life's purpose was to "look up, reach up, and take somebody with me." Small but mighty, this minister tried regularly to "make someone else happy," (especially children), and she touched many lives during hers – through acts of kindness, encouragement from the Bible, and prayers. Thankfully, through these and her endearing paintings, Miss Ruby's memory lives on.
• 2013 – Gallery 221, Solo exhibition as "Florida Folk Art
Legend" at Hillsborough Community College
he St. Mary's Missionary Baptist Church pews were packed on August 20, 2022 for the Celebration of Life service honoring nationally renowned folk artist Ruby C. Williams, 94, of Bealsville, Florida.
Today, thanks to several prominent art dealers and museum curators, Ruby C. Williams will long be considered one of Florida's premier folk art painters. Her work hangs in galleries throughout the U.S. and from Argentina to France. It has been featured in books, including the "I Am Ruby" children's book she illustrated, and numerous exhibitions. In 2005 the Smithsonian Anacostia Community Museum and Center for African American History and Culture in Washington, D.C., displayed ten of her paintings in a show: "On Their Own: Selected Works by Self-Taught African American Artists." Williams' work was also featured on the catalog's cover, on promotional materials, and on the outdoor banner announcing the show.Among other awards and gallery displays, Williams is also remembered for these notables:
• 2009 – Award of Distinction from the Folk Art Society of America
21 PAGE
When
And this he did as a successful Plant City Commissioner, Vice Mayor under Sadye Martin, and Mayor. "He was the most honest human being I've ever known," Jeanette offered. "He grew up with a stern but loving father and a mother who taught him to love. George accepted everyone as they were and anyone who showed any respect or love for him got it back."
After 18 years in Pinellas County, their newly retired lifestyle beckoned for a simpler, quieter one. So, in 2017 they returned to their childhood roots and rural lake daily routine in the region near Jacksonville both had called home as youngsters. Jeanette continued, "We loved rocking, singing, and talking on our pretty back porch. He called this his 'pre-paradise' home, and said, 'This is where I plan to stay.'"
the Plant City Commission members honored former mayor and music minister George Collins on August 22, 2022, many attended to join his wife of almost 58 years, Jeanette, and sons Troy and Todd.
Best friend Dub McGinnes remembered how George "touched so many lives through his music ministry." He explained, "Everyone, young and old, loved George. Under his leadership, we and our church's youth served in prison ministry. It was so encouraging to see so many in that system come to know Jesus." The always hospitable Dub and his wife Pec also hosted two receptions at their home on August 22 so friends could share more fond memories with Jeanette, Todd and Troy.
George's legacy continues as both sons Todd and Troy are involved in the music industry in Franklin, Tennessee. Troy shared, "He IS a mighty man and will always be tremendously missed by all of our family." And Todd added, "We have so many wonderful memories of Dad and our life here in Plant City. Troy and I both consider this town our home."
GeorgeRememberingCollins Mayor and His Ministry
While reminiscing after his death on May 15, Jeanette shared. "George was the guy everybody loved. He loved people, was full of life and enjoyed telling jokes to everyone."
Pastor Tommy Warnock, another dear friend, recalled, "George was a man who loved the Lord and had a great gift of creating and promoting community."
22 PAGE Community CHECK IN WITH PLANT CITY
George was born on September 21, 1943, in Ft. Worth, Texas, while his father attended seminary to become a Southern Baptist minister. After serving three years at First Baptist in Anniston, Alabama, his parents pastored the Cedar Hills Baptist Church in Jacksonville, Florida, where Jeanette attended. When George was 21 and she was 19, the two married on December 18, 1964.
A
She added, "Whatever George did was to the best of his ability. He worked as a commissioner all hours of the day and night for state and local obligations. Concurrently, he had a dynamic music and youth program, with youth and church orchestras, handbell choir, and thirteen choirs all together. It was a beautiful thing to watch the hand of God work through the communities he served. Truly, the fondest memories of our entire family life were spent in Plant City. It was a very happy time for us during our 31 years in ministry."
By Cheryl Johnston
where he served eight years at First Baptist to 1987. He also helped Northside Baptist part time and spent six years with Pastor Don Mason while he pastored First Presbyterian.
"George Collins was the right man with the right musical gifts and experience for a congregation in transition," proclaimed Pastor Mason. "He served our church as we headed into the fateful year of 1996 during the final stages of struggling with our denominational affiliation. His winsome personality helped focus our worship music on glorifying God through those final months downtown. In June of 1996 the new Evangelical Presbyterian Church was formed and transplanted into the Florida National Guard Armory. There George used his leadership skills to keep our choir rehearsing and singing in a facility designed for military meetings and monthly weekend reserve activities. And finally in 1999, after over two years of that "wilderness experience," he prepared our growing music ministry to move into our "promised land," the 25-acre campus on Charlie Griffin Road. He and Jeanette were invaluable members of our new identity through that fall before they moved to St. Petersburg. God knew who could provide the necessary Christian leadership and wisdom for our new life in a new denomination."
FOCUS
Once George was called to First Baptist Church of Plant City as minister of music and youth, the Collins moved to Walden Lake Eastgate in February of 1979. They lived two decades in Plant City,
By Jennifer Jordan Diamonds & Denim Gala
Happening September 22
Mark
your calendars for September 22 and be prepared to put on your dressiest denim, as The Foundation of South Florida Baptist Hospital hosts its 26th annual Diamonds and Denim gala at the Florida Strawberry Festival Grimes Family Agricultural Center at 6:30 p.m. Every year, Diamonds and Denim raises money to help the hospital purchase equipment, fund community projects, and provide South Florida Baptist Hospital team members and high school students with scholarships. Since its inception, Diamonds and Denim has raised more than one million dollars for the hospital. At Diamonds and Denim, attendees arrive wearing their best denim and enjoy a catered dinner with various food stations, music, live and online auctions, and the chance to win a beautiful diamond ring. At this year's event, Brown's Jewelers is donating the diamond ring.
Tickets to attend Diamonds and Denim are $100 per person, with advanced reservations required. Tickets for the ring drawing are $10 for one ticket and $25 for three tickets, and there are also five sponsorship levels ranging from the Pearl sponsorship at $250, to the Diamond sponsorship at $5,000. If you are interested in donating to the Diamonds and Denim Gala or would like to purchase a sponsorship, please call 813-757-8478 or email sfbhfoundation@baycare.org, and don't forget to mark your calendars for the Diamonds and Denim Gala on September 22.
23 PAGE
In addition to admiring their father's civic service, Bill's sons and daughter – Nick, Bonnie and Billy – described their father as a composed, fun-loving, kind-hearted person who didn't wish harm on anyone and whose greatest joy was "serving everybody else."
City Commissioner Bill Dodson recalls that Bill "was instrumental in getting Park Road widened to a four-lane road by way of funding from the state through Hillsborough County's Transportation Planning Organization." He added, "Park Road has now become the most significant gateway into Plant City with the building of a new large scale planned development north of I-4 at the end of Park and the Sam Allen Road intersection. Other projects filling in along Park Road are now planned. So, thanks to Bill's efforts, Park Road's expansion became ta big deal leading to bigger deals for new commercial and residential growth here."
After Meriwether received his Florida School of Banking certification from the University of Florida, he became president of several Plant City banks. He was also active in numerous organizations and committees, some of which are listed below.
• 1981 – Plant City Jaycees "Good Government Award" recipient
Longtime friends, colleagues and family members thoroughly enjoyed the Celebration of Life service for former Mayor William C. Meriwether on August 21 at the Plant City Elks Lodge.
FOCUS
By Cheryl Johnston
• 1982 – Plant City representative, Tampa Area Metropolitan Planning Organization
• 1978 – Plant City Jaycees "Outstanding Young Man Award" recipient
• 1978 – Joined Hillsborough County Criminal Justice Steering Committee
• 1977 – Appointed to "701" Citizens Advisory Committee and Hillsborough County Planning Commission
• 1993 – Retired as vice-mayor to serve on the Plant City Planning Commission
And for this, Sir Bill, the citizens of Plant City will long remember you!
24 PAGE Community CHECK IN WITH PLANT CITY
• 1985 – Florida League of Cities, Board of Directors
Born in Plant City on December 12, 1944, Meriwether was adopted by William G. and Topsy Meriwether. His father was a surgeon at South Florida Baptist Hospital.
Civil ExtraordinaireServant
BillRememberingMeriwether
From 1978 to 1993, Bill served on the city commission, including terms as mayor (1980-82) and twice as vice-mayor (1989-91 and 1992-93). In addition, he volunteered as an auxiliary deputy with the Hillsborough County Sheriff's Office.
• 1989 – Joined 1st U.S. Volunteer Cavalry Regiment of Tampa's Rough Riders
• 1993 – Recognition for Outstanding Community Service (in 1997 also)
Tampa's Mayor Jane Castor handwritten condolences encouraged his three children, noting, "He served his community with honor and his legacy will live on through his accomplishments and the many lives he positively touched."
The popular Southern gentleman deserves honor for his many years of civil service and his love for people.
25 PAGE
In retirement, the Ferrys will spend time with their kids and grandchildren, hiking, and traveling, and Maria says Dr. Ferry
"We thank you again from the bottom of our hearts," said Dr. Ferry. "Our practice has been a source of pride and satisfaction as we served our Plant City community."
"Initially, David was going to be an Ob/Gyn, too," said Maria. "During the summers, he worked with my Dad at the old Plant City baptist hospital. David had an offer to play professional baseball but chose to go to college instead. Ultimately, he decided to become a dentist. He wanted to spend time with our three sons and coach sports."After treating hundreds of patients and in some cases, three generations of patient families, the Ferrys have decided to transition towards retirement.
FOCUS
said they liked a photograph, David just takes it off of the walls and gives it to them," said Maria.
Creating Smiles for 45 Years: Dr. and Mrs. David Ferry to Retire
26 PAGE Community CHECK IN WITH PLANT CITY
"It is with mixed emotions we have come to this conclusion, as caring for our patients has been the most rewarding part of our careers," said Dr. Ferry. "We have come to know you as not only patients but also as friends. We can only thank you for so many years of your trust and loyalty."
will continue to tinker with his hands in his garden, fly fishing, or behind the camera. The practice is filled with Dr. Ferry's macro photography, extreme close-up photography of bees, dragonflies, and
By Cierra Craft
Dr. Hussein Abdulameer began his dental studies in Ukraine, where he earned his Bachelor of Dental Surgery, then he moved to the United States and attended the Indiana University of Dentistry. There, he earned his Doctor of Dental Surgery degree. While attending Indiana University, Dr. Hussein was recognized by the Dental Student Progress Committee for his outstanding clinical performance."Wehave interviewed many candidates and found Dr. Hussein to be the most qualified dentist," said Dr. Ferry. "We share the same philosophy of care and values. Our choice in Dr. Hussein will ensure patients continue to receive the same level of care that we have strived to provide over the years."
he Courier described us as the Cuban and the Cajun, a Dynamic Duo," said Maria Tabio Ferry, wife of Plant City dentist Dr. David Ferry, as she reflected on a Plant City Courier story written about the couple in the past.
However, the Ferrys aren't hanging up their dental drill and pick immediately. The couple will spend the next several months slowly transitioning out of the business and leaving it in the capable hands of Dr. Hussein Abdulameer.
"T
"Ifmore.apatient
Dr. Ferry, Maria, and Dr. Hussein have worked closely together and will continue to ensure a smooth transition and patients will be happy to know that staff members Rebecca, Penashe, April, and Ann will continue to work in the practice.
Dr. David Ferry and his wife, Maria, are retiring after 45 years in business.Dr.Ferry and Maria met in his hometown of New Orleans, Louisiana while both attended Loyola University. David was attending dental school; Maria was studying to become a dental hygienist. The pair married in 1974 and in 1977, they opened their dental practice in Plant City. Maria's father, Dr. Paul Tabio, was Plant City's first Obstetrician and Gynecologist.
you ever wanted to walk through the woods at night? Experience nature and its eeriness with only the moonlight to guide you? Then, you must register for the Plant City Parks and Recreation Department's Night Hike that's happening on Saturday, October 8 at McIntosh Preserve. The guided hike will be two miles of spooky fun and offer attendees a different experience by providing an opportunity to enjoy the park after dark. As you immerse yourself in the wildlife that surrounds the trails, you'll get to take in the sounds of the night and experience the solitude of the darkness.
By Jennifer Jordan
27 PAGE
Have
For the hike, it is recommended to bring closed-toe shoes, water, and bug spray. Additionally, for emergency purposes, it is recommended to bring a flashlight, as walking will be done before dusk for most of the trip. The hike will begin at 7 PM and will be located at McIntosh Preserve at 775 East Knights Griffin Road. It is recommended to pre-register for the hike online at www.plantcitygov.com. Type 'night hike' into the search bar to find where to pre-register. For more information on the first Night Hike, contact Chris Foster, Environmental Lands Management Supervisor, at 813-601-6698 or cfoster@plantcitygov.com.
Night Hike to be Hosted by Plant City Parks and Recreation Department
Smith was born in Greenville, South Carolina in 1931. The 91-year-old is quick to smile, enjoys encouraging conversations, and rarely meets a stranger. She was employed for many years as a bookkeeper and a travel agent and loves small town life in Plant City because it's family-oriented.
Tell us about your childhood home life.
I do enjoy performing. I've been Minnie Pearl for about 50 years. I have all the costuming, including the real old cotton stockings. I have garters to hold them up and leave them wrinkled. Every so often, someone will say 'Your stockings are wrinkled,' to which I respond, 'I ain't got on no stockings." I also do Dolly Parton, Phyllis Diller, the missionary Lottie Moon and others.
What words of wisdom could you offer our readers?
PeopleSmithHazelofPlant City
By Cheryl Johnston
Cotton was the cash crop on my family's small South Carolina farm. So, among lots of other hard work, I picked cotton. Ours was a small farming community where everyone cared for their neighbor. We weren't poor; we just didn't have much money. We did have shelter, plenty of food (which we grew), and much love. We walked to school, and I had a high school education. I didn't go to college because my boyfriend Carl and I wanted to get married. We started first grade together and he could count to 100 and say his ABCs. I thought, 'That's for me. I will marry him or be an old maid.' So, I chased Carl until he caught me.
Share a special local memory, please.
I enjoy my calligraphy work which the Lord enables me to do at age 91. I even won the Grand Champion award at the Florida Strawberry Festival. I make all my greeting cards and lots of my gifts. I sell my work, too. I'm the Senior Adult Director at Eastside Baptist Church and also Vice-President of our Homeowner's Association. Additionally, I love plants, so I do a lot of yardwork.
28 PAGE
I would advise everyone who is able to work, to work hard. And then to be honest, caring, laugh a lot and have the Lord in your life.
Many in town have witnessed your dramatic portrayals. How many characters can you mimic?
Hazel
How do you use her creative talents today?
I taught calligraphy classes at the old high school for quite a long time, where I met a lot of Plant City people and enjoyed seeing them learn calligraphy.
29 PAGE 2022WINNER
By Dr. Scotty and Hsiu Huang History Center Plant City Photo Archives, Inc.
While records are incomplete, the Hispanic influence on the Central Florida region dates to when Florida was a Spanish colony. Despite the promise that the New World held gold to enrich royalty, Florida — administered from the city of St. Augustine — can best be described as a disappointment to Spain, requiring ample supervision and support from Havana, Cuba, the seat of Spanish power in this region of the Americas. Florida's economic value to the Spanish came not from mineral wealth or pilfered human labor, but as a ready source of food (namely fish) and land to raise cattle. This agricultural abundance helped offset Spain's continued military expenditures, which were necessary for fending off rival nations in their zeal for seizing New World territories.
The Plant City Photo Archives is launching a year-long outreach initiative to local community members to supplement the archives collections on early residents through family histories and photographs, especially those from underrepresented groups. If you have information to share, please contact the Photo Archives through our email, info@plantcityphotoarchives.org, call the office at 813.754.1578, or stop by 106 S. Evers St., Monday–Thursday, 10:15am to 7:00pm.
30 PAGE
Over a span of approximately 60 years, Florida would fall under the fluctuating control of Spain, England, France, and finally America. In exchange for ceding Florida to the British in 1763, Spain received Cuba. Though this ended the First Spanish Period, Spain later reclaimed Florida via a treaty in 1783. However, by 1821 — as Spain succumbed to debt — the Spanish exchanged Florida to the emerging United States. Florida maintained its integral and strategic role, becoming part of the American nation through formal statehood in 1845.
local Sanchez residents trace themselves back to colonial Florida. Such instances reveal the broad range of experiences and backgrounds found within the Hispanic population of America.
in Florida. Francisco Xavier Sanchez, a Spaniard based in Saint Augustine, decided to stay while many other sailed to Cuba after Spain surrendered Florida. Family lore states that Francisco adapted to life under the new regime, handling the safekeeping — and later financial disposition — of cattle and horses left by the Spanish. The line of Francisco Xavier's descendants even includes Plant City residents, such as Dr. Alex Sanchez and Earl Sanchez. And many members of the extensive Sanchez family have connected with one another through their participation in the Los Floridanos Society (the term "Floridanos" refers to colonial residents of Spanish Florida and their descendants). Though the Sanchez name is a very common Spanish surname, not all
Honoring Hispanic Heritage
Did Know?You
According to the U.S. Census Bureau, Plant City's Hispanic population is rapidly growing, but a deeper examination shows that some residents of Spanish descent have long, broad, and deep roots in our area. The most recent census data estimates that over 30% of the population of Hillsborough County can be described as Hispanic. The government defines a Hispanic or Latino as referring to a person of Cuban, Mexican, Puerto Rican, South or Central American, or other Spanish culture or origin regardless of race.
Despite the end of the turbulent era of Spanish control, a number of Spanish settlers chose to remain
31 PAGE
32 PAGE 2022 WINNER BEST CLEANERS Florida License #HI8876 FABI# NACHI#15030306ASHI#264306RPI-0928 YOUR HOME, YOUR INVESTMENT, YOUR PEACE OF MIND Troy Martin, Owner Certified Master Inspector 813-967-7212 • General Home Inspections • 4-point and Wind Mitigation insurance inspections • New ManufacturedConstruction,Homes & Condos • Advanced Pool Inspections and Leak Detection • Docks/Boat Lifts and Seawall Inspections • Ranch, Barns and fence line inspections • Infrared Scanning/Thermal Imaging • Commercial Inspections
34 PAGE Trinkle Redman, P.A. Attorneys at Law *The hiring of a Lawyer is an important decision that should not be based solely upon advertisements. Before you decide,ask the lawyer to send you free written information about their qualifications & experience. 121 North Collins Street Plant City, FL 33563 • 813-752-6133 Corporate & Business Law • PartnershipsIncorporations,&LLC"s • Acquisitions, Sales & Mergers Family Law • Dissolution of Marriage • Adoptions Estate Planning & Probate • Will & Trust Drafting • Probate & Administration of Estates Real Estate • Commercial & Residential Closings • Title Insurance • Development, Planning & Zoning • Foreclosures • Landlord -Tenant Litigation & Lawsuits • Commercial Litigation & Collections • Real Estate • Property Damage • Probate 2022 WINNER
"Of course, we can't forget the scholarship given by The Roland and Olive Lewis Scholarship, in memory of the Marvin Brown Family," said pageant chair Kelli Messick. "In addition, Florida College will sponsor a scholarship match if either of the selected queens attends Florida College in Temple Terrace."
2022 HILLSBOROUGH COUNTY FAIR
At the time of publication, the following businesses were confirmed sponsors of the 2022 Harvest Queen pageant: Southern Hospitality, Florida Girl Tanning, Shala Styles, Crystals Thirty-one Gifts, Julie's Embroidery Creations, Happy Pets Inn, Dale J. Ling Realty, Brass Rhino, LDM Lawn & Landscape, LDL Marketing, Ole Tampa Cubans, L by Design, Southern Reflection Photography, and Liz Chavez for the Hair and Make-up Social scheduled before Pageant. This social is for all the contestants to learn tips and tricks from an experienced cosmetologist and to bond with their pageant sisters.
This year, pageant spectators are asked to bring brand new fleece blankets to the pageant. The blankets will be donated to Brandon Hospital, in honor of Tim Cribbs. Cribbs, a Durant FFA advisor and agriculture teacher, was diagnosed with cancer and currently undergoing treatment. Soon after the pageant, the new Harvest Queens will deliver the blankets to bring comfort to the hospital's chemotherapy patients.
By Cierra Craft Photography by Southern Reflections Photography
The Hillsborough County Fair will select its 2022 Harvest Queen and Junior Harvest Queen on Oct 1. The Junior pageant will begin at 1:00 p.m., followed by the Senior pageant at 5:00 p.m. Tickets to the pageant are $5 to get in the door and may be purchased from pageant contestants prior to Oct. 1 or purchased at the door.
Soon, Dover will be filled with the cheers of children, colorful lights, and the aroma of fried food. The Hillsborough County Fair is scheduled for Nov. 3 through Nov. 13. at 215 Sydney Washer Road Dover, FL 33527.
Meet the 35 contestants—the largest Harvest Queen pageant to date—as they vie for the titles of 2022 Hillsborough County Harvest Queen and 2022 Junior Hillsborough County Harvest Queen.
35 PAGE HILLSBOROUGH2022 FAIRCOUNTY
QUEEN CONTESTANTS
"My experience as Harvest Queen will truly be one I will never forget. it was something I tried to be for many years and once I finally accomplished it, it felt like a lifelong dream had come true. The public speaking experience and confidence boost that participating in this organization gave me will always hold dear to my heart... The rides, live stock shows, and people that I met, will leave a lasting impression. I'm so thankful for the the people who have supported me through it all and the new family I have gained. I cannot believe it has been a year already! I can only hope that the next Harvest Queen will be filled with grace and ready to honor this community and welcome it with open arms. This amazing organization will help all girls participating, and the new 2022 Harvest Queen, build confidence, self love, and public speaking skills they can use forever. I am honored to have served this community and will take everything I've experienced and learned with me forever!"
Ali Jo
Adella
ChesneyWolfeWinkHannahRice
Hope Storter
JaylynnEmmaKochLeissWood
CameronMcguinIpockGraceShirah
Anna
HayvenDanielleTaylorMillerHarrell
KatherineSatterfieldMerrill
Avery Ashley
Abigail
Faith
36 PAGE
2021 Harvest Queen Morgan Nolan
Emerson Taylor
Alleigh Goff
Micah
Sara Parke
Madison
Makayla Mahoney
Kyleigh Glenn
Kendall Castine
Lyla
SummerDuncanHall
Nadia Rhoton
RaeganWilloughbyNolte
MacKenzie Nolte
Madison
Trista Azeltine
37 PAGE
Lylah Linares
PeytonHurleyHall
2021
MakaylaBentWatsonSavannahRice
I remember the day like it was yesterday, September 11, 2021, the day I was crowned Junior Harvest Queen! My hometown of Plant City is at the Heart of Hillsborough County... For this reason, it is such an honor to hold the title of Hillsborough County Fair Junior Harvest Queen. As soon as I put the crown on, I quickly realized I was going to have to swap my heels out for a pair of boots... Serving my community at the Hillsborough County Fair was only one of the major roles I took on as the Junior Harvest Queen. After the fair I served in many events, almost too many to name. A few of my favorites were meeting many people who play a major role in our community at the Agriculture Hall of Fame . Also, having the opportunity to be in parades riding those pretty red convertible and getting to be at the Hillsborough County Fair grounds for the Festival of Lights. These are only a few of the many events that I had the pleasure of participating in. Serving as the Junior Harvest Queen has been a blessing beyond belief. I will never forget this experience or take it for granted! I have won many pageants and worn many crowns, but the level of confidence that I have gained wearing the Harvest Queen Crown is unmatched! But this experience wouldn't have been the same without my awesome "queen mom" Mrs. Kelli Messick ! Jr. Harvest Queen MaKinley Jensen
more than a house. Together, we can make it a home. Our residential mortgage team can help you apply for and quickly process a home or construction loan that fits your needs. Whether for your primary residence or the perfect vacation home, when you choose The Bank of Tampa for your residential mortgage, you will encounter local decision-making and an unmatched client experience. PURCHASE I CONSTRUCTION I REFINANCE 813.707.6506 thebankoftampa.com
38 PAGE
It's
39 PAGE
Actor landed show along
Pennie
DAVID
ALDRIN
PENNIEGONZALEZWHITT
Whitt has just finished working on a new TV show and is also up for several TV commercials and print ads.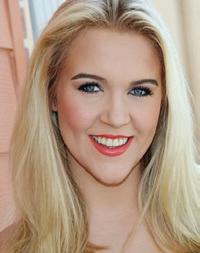 LANDEN JOINER
DAN
FIDDICK Introducing Dan Fiddick, Actor and Model, has just finished trying out for several TV commercials and print ads and we are so proud of him. ADAYSIA BATSON-BROWNING WaWa Convenience Store TV Commercial.
LANDEN JOINER
Stand Up Comic David Levin has just
with 2 print ads!
two more roles on an up coming TV
LEVIN You see them in Movies, T.V. Commercials and in Magazines! www.jessandersontalentandmodelagency.com CALL FOR APPOINTMENTANTODAY! They're the JESS ANDERSON MODELS! All ages & types needed • No experience necessary • Free training 863-688-9939 OUR NEW ADDRESS: 809 EAST PALMETTO STREET • LAKELAND, FL 33801 Established For 42 Years LIC#1290000013 Jess Anderson index pg AUG22.indd 1 7/16/2022 6:43:05 AM
Heartland Living Magazine Fashion Print Ad. Principal Role.
Actor Model Dancer Aldrin Gonzalez has just landed a nice role on a New TV show coming out year.
next
MAKENZIE DAVIS
40 PAGE
Mendy Feaster and Morgan Feaster McGimsey have worked side by side with a combined 53 year of experience behind the chair as hair stylist in Plant City. Happenstance would have it that the space next door to their salon would become available for lease. They will tell you, "it was a God thing," and in 2013, the motherdaughter duo opened a small and quaint boutique in the Alexander Crossings Plaza. Fringe Boutique is a gift store featuring a mixture of home goods, jewelry, and accessories for any occasion— big or small—from babies to
Fringe Boutique + Salon on the Park Relocate to Downtown
The Girls at Fringe are ready to help you find a gift for every occasion from bridal showers, Christmas, and birthdays. Fringe has gifts for men and women.
gazebo) ready to help clients find the perfect gift for every occasion or feel pampered in the salon.
Morgan: The boutique has certainly grown and our vision of
grandparents, male or female. The shop's ever-evolving inventory changes almost weekly.
In 2020, a building on McCall Park became available for purchase, and the pair, along with their husbands, Mark Feaster and Ryan McGimsey, jumped on the opportunity to purchase in the heart of downtown Plant City.
41 PAGE
"A Labor of Love & A Project of Patience"
Please share with readers a bit about how Fringe came to be. Morgan: We had always dreamed of opening a boutique and it became a reality within a few short months of actually putting that dream into a plan, Fringe opened it's doors at our original location in September of 2013. Once we made the decision to purchase the building downtown in 2020 we created a partnership with our husbands, McFe LLC (McGimsey/
Navigating the COVID-19 pandemic and a slew of renovations, two years and five months later, Fringe Boutique and Salon on the Park have opened their doors at 108 NE Drane Street (right across from the
Feaster). McFe purchased the building and our two businesses operate separately as their own entities.
Mendy and Morgan chat about their new location, being a part of downtown Plant City, and treating every day as a gift.
Mendy: While we were working full-time behind the chair doing hair we decided to open Fringe. A small space had become available for lease next to the salon. We opened the wall between the two and it was a golden opportunity. Women who were waiting for their hair appointment or after their appointment could shop at the boutique. The two businesses compliment each other so well and having the boutique next to the salon, was instant exposure.
42 PAGE
Morgan: We've always wanted to purchase a building and invest for our future; but we were really picky. We wanted something
You've been located on Alexander Street since 2013. Why did you decide to relocate both Fringe and your hair studio to downtown Plant City?
Eric Randall and Mylie Feaster are among some of the stylists at Salon on the Park.
that was easy for customers to find, with adequate parking and safety. It was only a God thing that 108 NE Drane Street became available and lined up the way it did when it did. It was mom's anniversary weekend when I saw the listing and she was getting ready to leave town, I called her, "before you go, we need to go see this building downtown."
Mendy: Two hours later my husband, Mark and I met up with Morgan and Ryan. We walked around the space and then all went to Roots afterward to discuss it. Within an hour we were committed. That was March 2020 and a few days later, the county declared the shutdown for COVID-19. *Insert Panic* We were paying the mortgage and the insurance on the new space, while also paying our lease for the Alexander Street space - having no idea of what the timeline would be to even start the project. There was a lot of sweat and tears. It was a very trying time; It took two years and five months to renovate and open on Drane Street. We're so excited to be in the historic district and can't wait to be a part of the downtown events and see downtown grow.
Ryan McGimsey and Morgan Feaster McGimsey (left) and Mark and Mendy Feaster put hours of blood, sweat and tears into relocating the two businesses to Drane Street on McCall Park. The renovation took two years and five months to complete.
108 NE Drane Street was the former Dark Horse Music Store. Share with us how you renovated the space to accommodate both the boutique and Salon on the Park. Morgan: We've done everything we can to maintain its historic charm. Both of our husbands come from construction families. My father-in-law was our contractor. We created the boutique space in the front and the salon in the back with natural lighting that flows through the entire place. There is a hallway that goes down the right side of the space to take people back to the salon and provides old church pews for seating for husbands who are waiting on their wives to get their hair done or shop. Our new storefront is at least three times bigger than our former store and so we (and our great staff) are even having to learn how to style our displays in a whole new way because we have so much more room.
Mendy: The age gap between us helps, plus we have my younger daughter, Mylie. Each of us knows what type of items our age group would be interested in and we take all of those in to consideration when we are buying. We listen to what people want and bring those items in demand to Fringe.
How do the two of you decide what items to offer at Fringe?
what we would carry has changed over time. The shop has grown in size, product, and staff and it's much more than a hobby. It's still fun for us, but it's grown into so much more than we could have imagined. Fringe is a gift boutique, not a clothing boutique and that's what makes us so different. We have a gift for every occasion and price range. When you shop at Fringe, you'll leave with your gift wrapped and ready to give.
Morgan: We watch for trends in different areas and we like to make sure things are practical and relevant to our client basealways trying to introduce new products while keeping the products they already know and love.
We've been watching it grow while we've worked and now we are ready to grow with it. It's evolved so much over the past two years and we're excited to be a part of what's next.
Morgan & Mendy: We think the past few years have really put a lot of things into perspective - not just for us, but everyone has certainly had a time or two of being reminded that life is precious and tomorrow isn't promised. For 9 years at Fringe we have added tags to every gift that we wrap. Each tag is according to the occasion, it's just a little something extra to make that gift personal. Thousands of gifts have walked out of our doors and each tag has given us a chance to make a connection. I know all the Girls at Fringe would agree that those conversations and life itself is a gift.
Debbie Hawkins has joined the team at Salon on the Park as a stylist as well. Salon on the Park is a full service hair salon offering color, cut, blow outs and more.
43 PAGE
Mylie Feaster
Mylie is Morgan's sister and Mendy's daughter. Mylie is the Social Media Manager for Fringe Boutique (@thegirlsatfringe) and Salon on the Park (@salonotp). She is getting married in November and she is a proud graduate of The Paul Mitchell School. You can find Mylie behind the chair along side her mom and sister at Salon on the Park.
Mendy: Salon on the Park is the name we gave to our hair salon. We wanted a name that is timeless and something to fit the charm of our location. The boutique needed the store front however we wanted the salon to see through the boutique so we created a long corridor to the back. It was a hard decision to leave the other salon behind, but Fringe had to grow and we couldn't go back and forth, so our decision was made to open a new salon. Mylie, my youngest, does great with our social media for both businesses and she created our Instagram handle, @ salonotp, which we all felt was on trend for our biggest outlet of advertisement! Salon on the Park has eight stations, we are a full-service hair salon offering Blow Outs, Extensions, Color, and Haircuts. I'm able to be with both girls and it's so neat we get to work together. It has taken all hands on deck to get the boutique and salon open. The stylists and boutique staff have been so patient; we've grown to be as close as family and stepped up for each other. It's truly been a labor of love and a project of patience.
What does it mean to treat every day as a gift?
Morgan McGimsey Feaster and Mendy Feaster founded Fringe Boutique in September 2013, after working full time behind the chair as hairstylists. The mother-dau ghter duo is excited to bring their gift boutique and hair salon to downtown Plant City.
We realize how blessed we are and it's humbling to see where we started to where we are now. I wish every decision could be as strong as the one to buy that space and move downtown; I never waived whether we were doing the right thing. Our customers and hair clients are so loyal and supported us every step of the way. We love to see their faces in shock when they see the new boutique space and see the new salon.
44 PAGE 111 S. EVERS STREET IN DOWNTOWN PLANT CITY @THREEHANDSMEAD 2022 WINNER BEST NEW BUSINESS WED + TH 5:30 TO 9PM FRI 5:30 TO 11PM SAT 1 TO 11PM SUN 1 TO 9PM THANK YOU FOR SUPPORTING OUR FIRST YEAR IN BUSINESS! 2022 2Winner 022 WinnerUNCLE G'S BED & BISCUIT 1821 Stephens Ln, Dover, FL 33527 Phone: (813) 689-6725 | unclegsbedandbiscuit.com Call For Pricing on Boarding Or Grooming. We offer pet boarding in a state of the art facility with television for the pets to watch. We are located on 5 acres of land. BARKER CARD STAY PROMOTION! STAY 6 NIGHTS AND GET THE 7TH FREE! Our NEW GROOMER has 14 years EXPERIENCE and SPECIALIZES IN DOGS THAT DO NOT LIKE TO BE GROOMED! GROOMINGREWARDS!WITH5GROOMSTHE6THGROOMISFREE!
45 PAGE
46 PAGE © prcresources.com a story of life Pregnancy Care Center Of Plant City Invites you to our Annual Celebration of Life Banquet With special guest speaker Rebekah Hagan Tuesday, November 15, 2022 John R. Trinkle Center 1206 N. Park Rd, Plant City Seating begins at 5:30 p.m. Dinner and Program 6:00 p.m. An opportunity to make a financial gift will be extended. Dinner is complimentary. RSVP before November 1. Seating is limited.
47 PAGE 2022 WINNER BEST INDOOR AND OUTDOORCONTROLPEST
48 PAGE A FULL SERVICE LAW FIRM & FAMILY MEDIATION CENTER BRANDON LEGAL GROUP Attorneys at Law 844-4BLG4ME WWW.BRANDONLEGALGROUP.COM *Family *Criminal*Wills*Real*Business*MediationLaw*DivorceLawEstateLaw*BankruptcyandTrustsDefense INGRID M. HOOGLANDER OFFICE IN BRANDON SUN CITY CENTER, WESLEY CHAPEL, LAKELAND & TAMPA BY APPOINTMENT
FOCUS MAGAZINE 1916 Irish Pub Big Star ConsolidatedCameronCateringFinancialPest Control FutureFazoli'sCareer Academy Green Life Environmental Home Protection Pest Ole Tampa Cubans Pregnancy Care Center Sir Henry's Haunted Trail Strawberry Hut Wishing Well Barn
CARETAKINGOF BUSINESS
49 PAGE
1916 IRISH PUB
Since August 2016, 1916 Irish Pub has been a successful and growing business. Beginning in Plant City, owners Chuck Jamieson, Duke Mendel, Guy Marquis, and Fernando Rodriguez have worked together to create a unique upscale bar atmosphere with full-service, sit-down dining available in what is soon to be three locations. With their second location in Lakeland (opened July 2019) and their newest and third location in Brandon (opening September 2022), they offer lunch and dinner service. From traditional Irish fare to other international favorites with an American twist, 1916 Irish Pub offers more than just 'bar food'.
Offering live music at every location every weekend, 1916 Irish Pub also offers darts, and billiards, and is a great place to celebrate birthdays, anniversaries, and more with friends. Bands and performers such as Logan Grant and the Show Ponies; Hana McCartney; and Justin Grimes Band entertain patrons throughout the evening, while food such as corned beef hash, Irish stew, and shepherd's pie transport your taste buds to Ireland.
Jeremy Durrett is a familiar face behind the bar at 1916 Irish Pub in Plant City. He has been a part of the team since day one.
When asked how 1916 Irish Pub began, Chuck stated, "This was an addition to our already diverse portfolio including, Duke's Brewhouse and Second Plate Catering. All are Plant City originals. Our group [of owners] have been in the bar restaurant business our whole Family-friendlylives."before
Owner Chuck Jamieson stated, "We are a prime place to watch all of your favorite sporting events. We have television walls at all of our locations, and we also pride ourselves on having the best lineup for live music in the Central Florida area."
50 PAGE 1916 is renowned for its delicious pub eats including these chicken sliders. View the entire menu at www.1916irishpub.com FOCUSBUSINESS
10PM daily, 1916 Irish Pub is involved in most of the community organizations, such as the Chamber of Commerce, Rotary, Kiwanis, Aspire, and the Florida Strawberry Festival. 1916 Irish Pub also supports most of the schools in the area with catering and other sponsorship. They are also a great destination for company
Employing around 20 people, Chuck stated, "Our vision is to offer a safe comfortable place for anyone with great food, beverages, atmosphere, entertainment and most of all Winningservice."
CourtneyFacebook.Proctor has been in the industry for 8 years and a beloved bartender in the Plant City area.
Christmas parties. They are conveniently located off exit 19 of I-4 and attract travelers that are not only staying at the nearby hotels but also people just using the Thonotosassa exit to refill their vehicles and recharge themselves with some great food and beverages.
Their Lakeland location is at 2900 Buckingham Avenue, and their number is 863-834-2384. They are open 11AM-10PM daily.
For their upcoming events, 1916 Irish Pub will have a '1/2 way to St. Patrick's Day' celebration on September 17. It will also host its huge annual Halloween party at the end of October. For more information about their events and parties, like and follow 1916 Irish Pub on Facebook or visit the restaurant's website, www.1916irishpub. com, where you can also view the menu.
When it comes to picking a place with delicious food and drinks, or a great spot to catch a sports game, join the pub revolution and check out 1916 Irish Pub.
The new Brandon location is at 906 W. Robertson Street, and their number is 813-6571916. They are open 11AM-3AM daily, with the kitchen remaining open until 2AM.
51 PAGE 2309 Thonotosassa Rd | Plant City, FL 33563 | 813-756-6504 | Open Daily 11AM to 2AM 2900 Buckingham Ave | Lakeland, FL 33803 | 863-834-2384 | Open Daily 11AM to 3PM 906 W. Robertson St | Brandon, FL | 813-657-1916 | Open daily 11AM-3AM www.1916irishpub.com
best bar in Plant City for three years in a row through FOCUS Magazine's Readers' Choice Awards, 1916 Irish Pub has a wellknown reputation for fulfilling its vision, with Chuck noting, "We would like to thank the Plant City community for all of their support during our first six years of success. It has been an overwhelming experience to be business owners in this great city."
Logan Grant and the Show Ponies are a regular live performance at 1916 and a crowd favorite. Check out 1916's live music schedule on
In Plant City, they are located at 2309 Thonotosassa Road and are open 11AM-2AM daily, with the kitchen remaining open until 1AM. Their phone number is 813-756-6504 if you have questions or inquiries about their offerings and company Christmas party space.
Be the big star of your company & call Big Star Catering to feed your work crew. Owned and operated by George and Donna Hambos, Big Star Catering operates a team of food and beverage trucks to feed Plant City's hardest working.
"We've been serving Palm Harbor Homes for 32 years, James Hardee Building Supplies for 28 years, Star Terminal for 32 years, and many, many more, mostly consisting of the Plant City/Lakeland region," said
Catering trucks are stocked with both cold and hot breakfast and lunch entrees including fresh salads, sandwiches, burgers, and more. Big Star Catering uses fresh ingredients, including produce from the local farmer's market and cold cuts sliced daily. The menu consists of 64 food items and 95% of those items are less than $4.50. The couple says feeding Plant City's workforce means so much to them.
Big Star Catering is proud to serve breakfast & lunch to hardworking folks in Plant City and Lakeland.
While the couple gets to do what they love, they're also keeping employees well-fed and businesses booming. Because their customers
George & Donna Hambos own and operate Big Star Catering. Leading the team, the couple draws on their 38 years of experience.
BIG CATERINGSTAR
"It means everything to us," said Donna. "Every day we think of our customers and we work to curate affordable and healthy meals. We have quite the assortment - breakfast to lunch, grits to chicken boxes, burritos to meatball subs, as well as ice cold drinks to crunchy snacks."
BigGeorge.Star
52 PAGE FOCUSBUSINESS
have short lunch breaks, the driver has to work quickly to feed the shift and get to the next job site. In some ways, Big Star Catering becomes a part of these workers' daily routine.
"Some of the hardest working folks in the business. Once you try some of his delights you are hooked for good," said one customer. Another added that the Big Star crew driver on his route is always willing to help customers find something they'd enjoy and has a nice, ice-cold drink selection. Another agreed, adding the large portion sizes for affordable prices.
George Hambos has restaurant experience dating back to when he was a small child. Together with Donna, the couple has served thousands of lunches throughout their nearly four decades in business.
Mon-Fri 4:30AM to 2:30PM
If you're ready to book Big Star Catering, can be reached by phone at (813) 754-8878, email at bigstarcatering1990@gmail.com, and on Facebook and Instagram @bigstarcatering.
George has a history in the restaurant business since he was a small child and Donna having earned her degree in Business Administration, joined and married George to build their careers for an exciting future together. The couple got into the
From 1984 to 1990, George and Donna operated their business in Kearny, New Jersey, serving workers at an active CSX trainyard.
"Because of the small business environment, the employees often feel part of a "family" at Big Star as the responsibilities are shared day-to-day from starting the morning grill to loading the last few supplies for the next day's route," said Donna.
food truck business in 1984, operating George & Donna's Wagon in Kearny, New Jersey. Parked in a very active CSX trainyard, the wagon catered to all drivers, yard workers, train engineers, and anyone traveling through. The couple moved to Valrico in September 1990 and then relocated to Plant City in May 1995. Big Star Catering has evolved into a family and the crew takes pride in their work.
53 PAGE 4605 Reece Rd # 7 | Plant City, FL 33566 | (813) 754-8878
His father was an elementary school teacher and taught for over 40 years. He credits his parents with instilling in him a strong notion of what's right and what's wrong, the heart of a teacher, and an insatiable zest for learning. Timeouts were spent with his head in an encyclopedia- often staying there far past the expiration of his timed punishment. Michael was raised to attend church every Sunday. He recalls looking up to the older gentlemen that attended church alongside him and his family; they invited him to breakfast on a handful of occasions and he is grateful for the wisdom and insight he picked up during those treasured meals.
CAMERON MANAGEMENTFINANCIAL
On his business…
Michael's team is a small team but they are a mighty and complementary team. If you call the office, you will likely be greeted by the friendly and helpful voice of Shawnia Kummelman; Shawnia has been with Michael from the start. "We complement each other extremely well. I value her unbelievably," said Michael.
Michael found himself on the path to finance because he enjoyed business and the workings of the business industry. He saw that he could take complex ideas, break them down, and make them easily understood. When a prospective client comes in for a consultative meeting, they will be handed a cheatsheet; this cheatsheet helps to break the ice by putting forth the questions that, over the years, he has found people want to ask but are often too embarrassed to ask.
On looking back…
Cameron Financial Management is led by financial planner and advisor Michael Cameron. He is joined by Shawnia Kummelman. "We complement each other extremely well. I value her unbelievably," said Michael.
54 PAGE FOCUSBUSINESS
When questioned what makes Cameron Financial Management different, Michael responds, "I like to educate. I take something that is intimidating and complex, and I make it simple. I help people grow their money."
Michael Cameron is an Investment Advisor and Financial Planner, and the founder of Cameron Financial Management. After working in agriculture and manufacturing, Michael transitioned to the finance industry in 2001. Cameron Financial Management got its start in 2010 and has since made its home in downtown Plant City. Michael was born and raised in Plant City, and has watched with admiration over the years as his beloved community has grown. He holds dear that the community, while it has grown, has maintained its small-town feel. Join us on this stroll as we get to know Michael a bit more.
Michael and his younger sister, Susan, are five years apart. He is a fifthgeneration Plant City resident. When asked if he could summarize his childhood and upbringing in one word, he responds with, "That's easy. My childhood was fun!"
55 PAGE 110 W Reynolds St #109 | Plant City, FL 33563 | (813) 759-8485
Michael firmly believes one should be involved in their community. When asked what advice he would give to a young entrepreneur, he responds with, "Be real and authentic. Learn to effectively communicate. And don't be afraid to put in the hard work to get what you want; you have to be willing to roll up your
Michael is deeply rooted in the community and has been a part of numerous organizations over the years. Among many other distinguished honors, he has served on the board of the Greater Plant City Chamber of Commerce, and is Past President of the Plant City Lions Club, Past President of the Friends of the Bruton Memorial Library, Past President of Plant City Toastmasters, and in 2014, he was the recipient of the Citizen of the Year award.
Never one to turn down a fun way to give back, Michael and Melissa are raising funds and actively participating in dance lessons, as they will be cutting it up as contestants in Dancing with the Locals hosted by the Plant City Rotary Club. This event will be held on Friday, October 28th at HCC Trinkle Center; if you would like to be a sponsor of this event or purchase tickets to the event, contact Michael at (813)-759-8485.
Mon-Fri 9AM to 4PM
Whensleeves."Michael
On giving back…
On advice to younger generations…
was younger and just getting started in the workforce, his communication skills were lacking. He was, "afraid and painfully shy," but joining Plant City Toastmasters changed all of that.
Michael Cameron was born and raised in Plant City, and has watched with admiration over the years as his beloved community has grown. He holds dear that the community, while it has grown, has maintained its small-town feel.
"Joining Toastmasters changed my life." Without Toastmasters, Michael says, "I would never have become the business owner and the person I am today. I've been involved with a lot of organizations, but Toastmasters has been the most constant. Toastmasters has helped me grow tremendously in my communication skills and professional development and has always been fun to be part of."
On enjoying life…
When not hard at work helping his clients invest and save for the future, Michael can be found with his love, Melissa. Together, they enjoy traveling and are both foodies at heart. Michael and Melissa like to explore, have a thrill for adventure, and a love for checking out restaurants found on Food Network's Diners, Drive-Ins, and Dives.
Founded in 1981 as Consolidated Land Care, Perry Buttram had nothing but grit, determined work ethic, and two push mowers and a push broom.
Today, Consolidated serves not only Plant City but also the communities around it. It's commonplace to see Consolidated yard signs dotting neighborhoods all over Hillsborough, Pasco and Polk counties, and to see Consolidated trucks shuttling to and from homes and businesses throughout the area. One thing remains the same though: Consolidated is still run by humble, honest, hardworking people with a focus on detail, honesty and quality of service. Consolidated's "ETA (excellence, teamwork, accountability) Core Values" remains at the heart of the company.
56 PAGE FOCUSBUSINESS
Starting in 2000, in addition to offering lawn care, Perry, with the help of his son Jai, began to provide other services including lawn fertilization, indoor and outdoor pest control, termite treatments, mosquito reduction, and even wildlife services. Consolidated Land Care became "Consolidated Pest Control" that services the community today.
He worked for the electric company all day, and in the evenings, he went to work on his company. And he wasn't alone. The entire family joined in on weekends and summers, mowing lawns and growing the business through a reputation for working hard and charging fairly for quality work.
As the years went by, Perry's customer base grew as word got around of the hard-working young man who made lawns lush and beautiful. The attention to detail and focus on friendly service culminated in a moment in 1989 when Perry quit his job to work on his business full time.
PESTCONSOLIDATEDCONTROL
Perry, as he liked to tell the story, was a determined and hardworking new father who "had a wife and two small boys, and more month than money."
What are some tips for readers to keep pests out of their homes?
Use the right light bulbs.
Store food inside sealed containers, including pet Keepfood. drains clean.
What makes Consolidated different from other pest control and lawn care companies?
Share with readers a bit about you and your family. I am married to Rebecca Buttram. We have 3 children: daughter Carson (junior at SCHS) and twins Quinn and Causey (1st grade at Bailey). We are active members at East Thonotosassa Baptist in Antioch. We both grew up in Plant City.
away shrubs and trees from the house. Properly dispose of trash\scraps inside and out
Weexperience.have23
57 PAGE 7508 Shorter Rd | Plant City, FL 33565 | (813) 986-3341 | consolidatedpestcontrol.com Open 24 Hours
Debra Buttram passed away in September 2021 as did Perry in February 2022. Jai and the Consolidated team do their very best to continue the traditions started by Perry many years ago. In Perry's memory, the Consolidated team says MPP, "Make Perry Proud."
At Consolidated we are different because we like to emphasize our quality and customer service, over the number of services. We find customer communication is key to a great customer
team members and always looking to add someone who shares our values and work ethic. Lawn care experience is preferred, but
Fall in Florida isn't chilly like in other states. How does our hot weather affect the way Consolidated technicians treat lawns?
Seal doors, windows, cracks, and gaps inside and
Jai Buttram sat down with FOCUS readers to share more about the company's services and some tips to keep pests out.
not required. Consolidated offers great pay, an IRA, health insurance, and paid time off. Those interested in joining our team can apply at www. consolidatedpestcontrol.com/careers/ or call our office at 813-986-3341.
It is always hot in the summer but, it was way above average this year. Our Florida grasses can handle our hot summers with the help of irrigation when rains aren't enough. We use bio-stimulant products that bolster the health of the plant to help handle the stresses of summer.
and rinse recyclables.
Reduce clutter.
Hire Consolidated Pest Control.
Cutout.
Does Consolidated hold any certifications or titles? Is Consolidated a part of any professional Weorganizations?arelicensed in the state of Florida for pest control, and participants in the Florida Pest Management Association. We're also members of the Greater Plant City Chamber of Commerce.
Launched in 2021, Fazoli's added traditional or boneless wings to its catering menu. Wings can be tossed in mild, medium, or hot traditional buffalo, sweet honey BBQ, hot honey BBQ, Parmesan Garlic, or Asian Chili sauce.
FAZOLI'S
Whether you're planning to feed the family at a birthday party or looking to provide lunch for your team at work, catering can be expensive. Fazoli's offers hot, filling pasta trays, pizzas, sandwiches, fresh crisp salads, and garlic breadsticks that will make your wallet and your guests happy.
Fazoli's catered Bryan Elementary's Back to School teacher's luncheon in August. The Keys brothers are proud of this partnership with a local school and local students.
Fazoli's Catering offers individually packed meals, allowing everyone to enjoy the meal they want. These individual plates offered eight pasta options, including Baked Spaghetti & Meatballs and Fettucine Alfredo with Chicken, as well as two salad options.
Classic Meal Combinations serve 10 to 12 people with two pasta combinations, two salads, two dozen breadsticks, a cookie or brownie platter, and a gallon of lemonade or sweet tea.
Fazoli's has vast catering capabilities with the ability to cater weddings, civic club meetings, banquets, and office parties. Whether you're feeding a few or a few hundred, Fazoli's Catering offers large catering trays with chafing racks and Sterno available upon request. Choose from one of Fazoli's delicious pasta varieties including Lasagna, Chicken Parmigiano, Fettuccine Alfredo, Spaghetti with a variety of toppings, Chicken Carbonara, or Chicken Broccoli Penne. Complete Meal Deals serve six and including your choice of pasta, one gallon of lemonade or tea, Caesar or House salad, and breadsticks.
58 PAGE FOCUSBUSINESS
For dessert, Fazoli's is offering The Cheesecake Factory Bakery's White Chocolate Raspberry Cheesecake at participating locations for a limited time. When placing a catering order, ask how you can add the cheesecake to your order.
Catering can be picked up at 238 W. Alexander Street or delivered by Fazoli's staff. If needed, employees can also serve the food on sight at the event.
Fazoli's catered lunch for the volunteers and staff of the City of Plant City Park & Rec. Easter Egg Hunt in April 2022. Special Events Coordinator Ivanna Ibarra said her team received only positive feedback about the food. The city department asked Fazoli's to serve food at its 4th of July Firework show.
Domedion added that on November 5, Fazoli's will also be catering the Elk's Hoop Shoot event, a free throw basketball competition.
Fazoli's catered Burney Elementary's 5th Grade Banquet in May 2022 and was invited back in August 2022 for a Back to School Luncheon. The company also catered the Greater Plant City Chamber of Commerce's Candidate Forum, serving meatballs, fried mozzarella skewers, and breadsticks; and a Cancer Survivor Fundraiser hosted by the Plant City Elks Lodge #1727. Coowner Brady Keys III, assistant manager Leslie Pena, and guest ambassador Lucee served attendees pasta and breadsticks.
59 PAGE 238 West Alexander | Plant City, FL 33563 | (813) 441-4260 Sun-Thurs 10:30 AM to 10:00 PM | Fri & Sat 10:30AM to 11:00 PM
catering with the award-winning Fazoli's team, call (813) 441-4260 or visit 238 West Alexander Street.
Fazoli's catered a dinner hosted by the Elks Lodge for a member of the community with cancer. " A lot of people said they didn't realize the quality of Fazoli's food and they were planning to go to the restaurant for lunch," said George Domedion.
"Fazoli's has committed to supporting our staff and students and we couldn't be happier with their services," said Brooke Quinlan, principal of Burney Elementary School. "Last year was the first year that our 5th grade students had catered food at their 5th grade banquet and Fazoli's services added such a professional touch and really made the kids feel special."
ToReview.schedule
Originally from Kentucky, Fazoli's has won several awards, including "Top Franchise Deal in 2021" by QSR Magazine, one of the "Top 50 Global Fast Casual Innovators in 2021" by Foodable, and a "Top 200 Franchises in 2021" by Franchise Business
George Domedion of the Plant City Elks added: "Mr. Keys and two of his employees came and provided pasta and breadsticks for 150 people. They were the first restaurant to arrive and set up immediately… they were very professional and cleaned up when they were done…. They did a phenomenal job. A lot of people said they didn't realize the quality of Fazoli's food and they were planning to go to the restaurant for lunch."
"Working with Mr. Keys is always a breeze, he has a great spirit about him, and the food is always amazing," said Ibarra. "We received so many compliments from our volunteers and staff that enjoyed the food and I started making Fazoli's a new go-to for lunch. I would definitely recommend Fazoli's catering to anyone as they are reliable, dependable, and again, taste amazing."
In the years since its inception, FCA has expanded and evolved, and this academic year FCA will be part of the curriculum in 32 public high schools and career and exceptional centers which has grown the program's footprint to now include all of Hillsborough County.
City, the evidence of FCA's impact is
"FCAeverywhere.hasmade
has expanded its reach, it has maintained its hyperlocal focus because "that's how communities are built," Fry said. The academy is divided into eight smaller regional academies within the county. This helps students who have limited transportation options to be able to access local jobs. It also strengthens FCA's partnerships with local grassroots organizations to enable community building.
FUTURE CAREER ACADEMY, ADMINISTERED BY WORKFORCE DEVELOPMENT PARTNERS CORP
a big difference in our students' lives," said Susan Sullivan, principal of Plant City
Yvonne Fry, CEO and board chair of the FCA, said the Plant City community has played a foundational role in FCA's growth and evolution, including the work of key partners such as the Plant City Economic Development Corporation, the Improvement League of Plant City, iImpact PC, the Greater Plant City Chamber of Commerce and the Plant City Business Advisory Board. FCA and its continued success is a result of authentic relationships between the businesses and the schools and a collaborative spirit that has endured and proven enormously productive.
60 PAGE FOCUSBUSINESS
The event was only one in a series of powerful reminders of the far-reaching benefits that Future Career Academy has created in Plant City since its founding in 2015. FCA provides a pathway for high school seniors who are not attending college to directly enter the workforce, and in the process, helps them identify long-term careers with leading
local businesses and organizations. Through that work, the program serves as a powerful economic catalyst for the community.
of FCA has been thanks to our businesses and our community partners and all of the work, generosity and innovation that they've brought to this Evenprogram."asFCA
Growing from its Plant City roots to serve all of Hillsborough County high schools
"We want to be part of the holistic lift of opportunity, economic development and creating a better quality of life and better outcomes for everybody in each community," Fry said. "It's all about helping our families, extended families and businesses to Inthrive."Plant
"Our community dreamed this, launched it, and has really shepherded it and invested in it to help it grow," Fry said. "So much of the success
Last year, the City of Plant City held an unforgettable event at the Plant City stadium for seniors from the four area high schools including Durant, Plant City, Simmons and Strawberry Crest. Representatives of different departments in the City government brought over 80 of their young employees to the event. Some of the employees were not only recent high school graduates but were also past participants in Future Career Academy. Now, those workers told the students, they had jobs with benefits, worked with great teams and were helping the City provide essential services for its residents and businesses – and FCA had helped them find their way.
61 PAGE 106 N Evers Street, Plant City Fl 33563 | 813-478-0494 | yfry@workforcedevelopmentpartners.com | workforcedevelopmentpartners.com facebook.com/FutureCareerAcademyFL | linkedin.com/company/future-career-academy
The business community has benefited as much as the students.
"We are beyond proud of Future Career Academy and the incredible work that it is doing for our young people and their communities," said Jake Austin, president of the Plant City Economic Development Corporation. "We represent Plant City's top employers, and we are committed to helping them succeed. An excellent workforce is a critical component of their success. Having FCA in our community is a game-changer for both our existing employers and for new, high-quality employers that we are recruiting to our area."
High School, where the academy was piloted. "Our teachers are excited to share the opportunities offered through FCA with our kids and to help them see what's available to them after graduation. The success stories are numerous. So many of our students have enjoyed amazing opportunities with our local employers."
As FCA looks to the future, Fry said the organization's focus will continue to be on ensuring everybody involved has a great experience and finds success – from students and educators to businesses and community "Creatingorganizations.something like this takes a community to support it, nurture it, refine it and make it better every single day," Fry said. "That's what Plant City has done, and we are thankful to be a part of a community capable of such great things."
GREEN ENVIRONMENTALLIFE
Green Life Environmental services Hillsborough and Polk Counties.
Green Life Environmental protects your lawn against five common types of weeds, in the lawn, flowerbeds, walkways and driveways.
Weedseasons.Control:
What's the formula to a lush, full, green lawn? Adequate irrigation, proper mowing, and Green Life Environmental.
Insect Control: In the prevention of turf damaging bugs, such as chinch bugs, fire ants, mole crickets, grubs, and fleas. These applications are performed during peak
"It doesn't matter who they hire, if the lawn's not fertilized, mowed, and irrigatedall three are necessary- they're just not going to see the results they want," said owner Curtis Browning. "Typically, customers say within 12 days of our initial treatment, they're beginning to see an improvement in their lawn."
Founded by Plant City-native Curtis Browning, Green Life Environmental specializes in pest control, fertilization, fungus control, weed control, shrub care, mosquito control, and aeration. The company offers its residential and commercial lawn care services to Plant City, Apollo Beach, Brandon, Lithia, Varico, Ruskin, Wesley Chapel, Lakeland, Davenport, Clermont, Groveland, and Highland City.
"I have 21 years of experience in the lawn care industry," said Browning. "I started in 1999 with a large national company, which put me through great training in Nashville. Then I worked for friends who started their own companies before I started my first company in 2003 until 2011. In 2014, I opened Green Life Environmental. This is the only business and industry I know."
Green Life Environmental offers free estimates with a walk-through of the lawn, analyzing the type of grass, its roots, signs of weeds, irrigation coverage, and signs of insects. The technician will then put together a plan unique to the lawn's needs encompassing all of the company's services: Lawn fertilization, insect control, shrub care, weed control, aeration, and indoor pest control.
Fertilization: Green Life uses a combination of the finest custom blended granular fertilizers in the Spring and Fall and a combination of micronutrients, organic amendments, and liquid fertilizers during the remaining seasons with potassium applied in the winter.
62 PAGE FOCUSBUSINESS
Owner Curtis Browning has 21 years of experience in the lawn care business. He says his team's attention to the details and customer service is what sets them a part from other companies.
Control: There's nothing worse than finding uninvited pests in your home. Pests are a nuisance, can be embarrassing and carry a multitude of diseases that cause serious health risks. Green Life Environmental technicians can help customers fight back against these pests with indoor pest control applications.
said Browning.
With this attention to customer service, it's not surprising Green Life Environmental is highly rated on Google, Facebook, Yelp, and Angi. The company is also nominated each year for the FOCUS Magazine Readers' Choice Awards for Best Outdoor Pest Control Company.
Anothercustomer.added:
"Wecompanies.arepersonable,"
"I have gone through three lawn services before I finally have found one that has been able to treat and care for my lawn. It's finally looking great thanks to Green Life!!"
Green Life Environmental is a member of the Greater Plant City Chamber of Commerce and in 2021, was nominated by the community for Employer of the Year. In 2022, Green Life was the school supply sponsor for the Chamber's New Teacher
ToBreakfast.schedule your free estimate, visit greenlifefl.com and click the Free Estimate tab or call the Green Life team at (813) 833-8446.
Shrub Care: Green Life techs will ensure your shrubs and plants are receiving proper irrigation, sunlight, and free of weeds and bugs, for beautiful shrubs all year long.
"Best investment ever! We started using Green Life just two months ago when we moved to the area. Our grass was suffering. Weeds, brown spots. But now, what a difference. We couldn't be happier…" said one
Browning and his team of lawn care professionals are not only experienced and knowledgeable, but customer service is what sets Green Life Environmental apart from other lawn and pest control
"Typically, customers say within 12 days of our initial they're beginning to see an lawn,"
improvement in their
said Browning. "We don't promise anything we can't deliver and we are just upfront and honest about what a customer can expect through lawn treatments and why. It's our goal to educate and communicate with the customer."
Aeration Treatment: Aeration is removing plugs of soil in order to break up soil compaction, allowing oxygen and water to get down to the root zone, stimulating
63 PAGE 624 S Collins St, Plant City, FL 33566 | (813) 833-8446 | Greenlifefl.com Mon-Fri 8am-5pm | Sat-Sun: Closed Green Life Environmental offers free estimates with a walk-through of the lawn, analyzing the type of grass, its roots, signs of weeds, irrigation coverage, and signs of insects. The technician will then put together a plan unique to the lawn's needs.
treatment,
Indoorgrowth.Pest
HOME PROTECTION PEST CONTROL
Monday-Friday from 8AM-5PM and Saturday from 8AM-2PM, Home Protection Pest control provides 100% kid-safe and pet-safe pest control for commercial and residential properties. The pests they handle include roaches, ants, bees, wasps, spiders and other business and household pests.
With one other location in Mulberry, Home Protection Pest Control services Hillsborough and
64 PAGE FOCUSBUSINESS
in professionalism, quality, and customer service, Lynn stated, "Plant City is our community. We want our reputation to be that of professionalism and integrity. Our team is made of all Plant City High School graduates who all have roots here, and we strive to please our customers. Once we provide you with a written quote, there are never any hidden charges or other "surprises". We don't require customers to sign contracts so they are not obligated to any services they don't want. We are also very conscientious and appreciative of the value of your time. If we schedule an appointment with you, we strive to never keep you waiting."
Owner Lynn Roberts stated about removing unwelcomed pests, "No one wants to find unwanted pests in their home or business, and there's a sense of satisfaction when we can take care of such a nuisance for our customers."
Lynn and Dean Roberts, owners of Home Protection Pest Control, have lifelong roots in Plant City.
Is your home or business encountering trouble in the form of pests and bugs? Are you trying to get rid of roaches, rats, ants, and more from your property? If so, Home Protection Pest Control is who you need to contact. Home Protection Pest Control began in 2006 in Plant City with husband and wife duo, Steve and Kathy Paul. In 2016, Dean and Lynn Roberts purchased the business when the Pauls decided they would be retiring in 2020. Kathy and Lynn are cousins, so the business remained in the family. Working part-time with the team learning the trade, Dean officially became state licensed in 2019. Dean and Lynn's son Jay also works with Dean as a Field Tech and will be licensed later this year. In 2020, Dean and his team took over the full operation of the business. Open
Home Protection Pest Control also provides removal services for rats, mice, squirrels, and other pesky animals using live traps. Priding themselves
65 PAGE 1105 West Woodlawn Ave | Plant City, FL 33563 | 813-757-6752 | homepropc@gmail.com | www.homepropestcontrol.com Mon-Fri 8AM-5PM | Sat 8AM-2PM
"We are grateful to our customers who have used our services over the years, and we thank you for your business. We will continue to offer you our best."
treatments
In the next five years, Dean and Lynn Roberts would like to continue to serve the community they call home and keep building Home Protection Pest Control's customer base.
For customers new and old, Lynn stated, "We are grateful to our customers who have used our services over the years, and we thank you for your business. We will continue to offer you our best. To our new customers, we look forward to serving you. It's not an easy decision to allow someone in your home or business, but please know we are here to
West Woodlawn Avenue, Home Protection Pest Control can be reached at 813757-6752 or homepropc@gmail.com. Their website is www.homepropestcontrol.com if you would like further information on services and offerings. Their Mulberry office is located at 4462 Coachwood Lane and can be reached at 813-763-2282. Handling Plant City's pests for over 15 years, Home Protection Pest Control provides safe chemicals, excellent customer service, and many services to ensure your home or business is pest free.
Polk counties, and even offers military and teacher discounts. With five dedicated employees, Lynn noted, "Our field manager Mitch Harwell has worked with the business for nine years. Our customers appreciate Mitch's knowledge and expertise when it comes to ridding their homes of pests. Cindy Merrill, our office manager, is a great listener and helps communicate our customers' needs so we can provide them with the best service possible. Our customers appreciate Cindy's friendliness and quick response to their needs."
Locatedhelp."at1105
Home Protection Pest Control offers kid-safe and pet-safe for all types of Call Home Protection to learn more about their approach to pests.
pests.
Ole Tampa Cubans is the real deal: With La Segunda Bread from Ybor City and made-in-house slow-roasted garlic pork, this restaurant is bringing "a taste of Tampa" to Plant City with every Cuban sandwich served.
66 PAGE FOCUSBUSINESS
OLE TAMPA CUBANS
CATERING DONE RIGHT
"Excellent authentic Cubans!! Great location. Put this place in your wheelhouse. You will not be disappointed!" said one customer.
That commitment to quality ingredients is what continues to make Ole Tampa Cubans stand out. The restaurant makes its own breadcrumbs for its famous Devil Crabs and Williams personally makes the tasty Blue Crab filling mix each morning at 5:00 a.m at the Mulberry location. The staff arrives at 6:00 a.m. to begin the rolling process. Ole Tampa Cubans rolls approximately 300-500 each day. The restaurant's largest order to date was 2,000 Devil Crabs for the Amalie Arena in Tampa.
"The Grab 'N Go lunch is awesome because it's a no-wait lunch," said owner Dwayne Williams. "You don't have to wait for it to be made. If you have a limited lunchtime, Ole Tampa Cubans is where you need to go for lunch."
Ole Tampa Cubans offers a Grab 'N Go lunch with no wait time. From 11:00 a.m. to 2:00 p.m. daily, pick up a hot and pressed Traditional Cuban from the warmer, check out, and enjoy. The restaurant is offering the half-size for $5.
The Grab 'N Go lunch was inspired by the popularity of picking up a quick lunch at the Ole Tampa Cubans food trailer during the height of the pandemic. Williams says people enjoyed the convenience of driving up and having their food ready by the time their payment was complete. Ole Tampa Cubans wants to provide that same quick, hot-pressed Cuban for people who are in hurry. When the dining room on Alexander Street re-opened, he still wanted to be able to provide that quick lunch option.
NO-WAIT LUNCH
Some of the companies & events to have taken advantage of Ole Tampa Cuban's corporate catering include local hospitals, Polk County Sheriff's Office, and Florida Strawberry Festival.
Cynthia B. ordered Cuban trays for her Christmas Eve party: "Ordered two platters (10 whole Cubans) for our Christmas Eve gathering! What a hit!! Nothing left but crumbs!!! Thanks for making my Christmas Eve a bit easier!!"
Hours: Monday- Saturday: 10AM to 6PM | Sunday: Closed
In need of catering for your next office party, corporate training, or professional classes? Wow your employees with Ole Tampa Cubans Corporate Catering. Ole Tampa Cubans offers options: half Cuban or whole Cuban with chips for less than $10 per person. Sides can be added for $2.75 per person. The restaurant also offers a pan of black beans and a pan of yellow rice that feeds 60 to 70 people. The restaurant also offers trays of devil crabs, potato balls or Cubans.
"When you place a catering order with us, we will work out the details to fit your needs," said Williams. "It's delivered directly to the event site. Taking time to appreciate the worthiness of your team with a good meal is a company reward & benefit employees take notice of."
When you order catering to treat your team, it can improve employee relations, retention, and unity.
67 PAGE 404 N. Alexander Street | Plant City, Florida 33566 | 813-652-8017
Our city is blessed to have an amazing Pregnancy Care Center! Established in 1992, the staff and volunteers at the Pregnancy Care Center of Plant City serve to uphold the sanctity of human life and in practical ways share God's compassion and provision to those facing an unexpected pregnancy. The non-profit center's free and confidential services include: Accurate information on pregnancy, abortion, adoption, parenting, STDs, and sexual Lab-Qualityhealth. Pregnancy Testing Limited Obstetrical Ultrasounds (to prove pregnancy viability) Options PresentationsReferralsBibleMaterialFatherhoodPrenatalPost-AdoptionEducationsReferralsAbortionRecoveryandParentingClassesClassesandSupportAssistanceStudyClassesforCommunityAssistancebyinvitetoschools,churches, and civic groups NOTE: While it does not offer, recommend, or refer for abortions or abortifacients, the committed staff offers accurate information about procedures and risks.
PREGNANCY CARE CENTER
68 PAGE FOCUSBUSINESS
Volunteer positions include nurses, Registered Diagnostic Medical Sonographers, and assistants for client appointments, Bible studies, and Baby Boutique. The physical Center's hours of operation are 9:00 a.m. to 7:00 p.m. on Monday, Tuesday, and Thursday, to 5:00 p.m. on Wednesday, and to noon on Friday.
Chriseveryone."Miller,
Pleasevolunteers.get
Mon, Tues, Thurs: 9AM to 7PM | Wed: 9AM to 5PM | Fri: 9AM to 12PM
Since 2009, the "Earn While You Learn" pre-natal and parenting classes have helped moms and dads become the best parents they can be. Participating clients can "earn" brand new baby items from the Center's boutique (ex. clothes, blankets, diapers and wipes, car seat/stroller combos, cribs, and much more!).
Save the Date!
discuss and support them in their life-affirming decisions." Maxwell also connects businesses, churches, food banks and other pro-life groups to resources.
69 PAGE 304 N Collins St | Plant City, FL 33563 | (813) 759-0886
Brysty Maxwell, the Center's Mobile Operations Manager (MOM) describes her work as "humbling and exciting." She explained, "When clients from all walks of life come to our comfortable, well-equipped bus, they feel welcomed as we
The Center will host its 30th Anniversary Celebration and Fundraiser this year on November 15 at the John R. Trinkle Center on the Hillsborough Community College campus in Plant City. With the theme "Once Upon a Time," keynote speaker Rebekah Hagan will share her powerful story.
Presently, the Center's mobile unit offers services two days weekly at two locations, reaching women where they are. With additional help, they will search for a third. The mobile unit is open from 10:00 a.m.-3:00 p.m. at the Walmart parking lot- 11720 E. Dr. Martin Luther King Jr. Boulevard in Seffner on Thursdays and on Tuesdays at 2271 E. Bearss Avenue near the USF campus in Tampa.
As one of today`s youngest speakers on the issues of teenage pregnancy, abortion, and abortion pill reversal, Rebekah's story has been shared by local and national media, as well as religious and secular organizations, including Vice News HBO, Focus on The Family, Students For Life, Live Action, Heartbeat International, Epoch Times, and World Magazine.
Help Wanted!
Mark and Lori Yarbrough have served four years on the center's Board of Directors. Lori encouraged, "We simply need help and the professional training via video courses can benefit
Florida mandates and national research now indicate that ultrasounds save unborn babies and prevent many women from choosing an abortion that will affect their lives and the lives of the baby's father forever.
the full-time Men's Ministry Administrator, assists men who visit with wise counsel, Bible studies, and parenting/ childcare classes. Miller is also eager to train new male
This year so far has been a busy one. In its ongoing "Be Sure, Be Informed" effort, the PCCPC welcomed 2,057 client visits at its office between January and July of 2022, while 51 others visited its mobile testing sites in Seffner and Tampa. Those visits resulted in 352 pregnancy tests, 179 ultrasounds, and 1,549 parenting classes. When the 86 clients who were considering abortion saw their infant's life in the womb on the ultrasound screen, 52 of those women chose life!
The William Jessup University graduate serves as a Mission Advancement Officer at Heartbeat International. This passionate advocate for grace-centered outreach uses her story to unravel the mindset of women in unplanned pregnancies, and to equip and encourage others to lead with hope and compassion.
involved with this great cause. Volunteers and tax-deductible donations are always encouraged and appreciated. Visit 304 N. Collins Street, online at Support. plantcitypregnancycenter.org or call 813-759-0886. For the 24/7 Hotline, dial 866-673-4673.
And because this organization embraces the belief that "Life change begins with a heart change," 17 clients invited Christ to be the Lord of their lives.
"The Pregnancy Care Center of Plant City has been especially busy this year, but through fundraising, new volunteer recruitment, and increased marketing efforts, we can reach more abortion-minded and abortion-vulnerable women," explained Executive Director Sandi Nelson. "Since teen girls and women can purchase the abortion pill online now, we must be available online 24/7 for pro-life options."
70 PAGE FOCUSBUSINESS
The event will also feature two escape games (these are 3-minute games) and laser tag. Sir Henry's Haunted Trail also has a large common area where there are numerous photo ops, scare actors, concessions offering Sir Henry's Twisted Apple, an exclusive hard cider made by Plant City's own Keel Farms, and new for 2022, an expanded gift shop with all new merchandise. To learn more about this year's themes and attractions, visit sirhenryshauntedtrail.com.
SIR HAUNTEDHENRY'STRAIL
Prepare for scares as Sir Henry's Haunted Trail returns for its ninth spooky season. Sir Henry's Haunted Trail will open its gates on Sept. 30, running 16 select nights through Nov. 5. Founded by Plant City native Zach Glaros, Sir Henry's Haunted Trail is ranked one of Florida's top haunted attractions. Glaros has created a world featuring its star Sir Henry and the attraction is truly a work of art.
"The event features 3 highly detailed, haunted walking trails through the woods," said Glaros. "Each trail has received a massive renovation over the last two seasons. Our most recent renovation was this year when we built a whole new city/village complete with alleyways, a town square, a church, and more. Our themes this year are: 'Headless' (which is our spin on the headless horseman), 'Final Cut' and 'Rapture of the Deep.'"
In the gift shop, guests can find Sir Henry's Haunted Tales: Dark Anthology and Sir Henry: Love's Revenge. Both are based on Glaros' Sir Henry and the characters of the attraction. Amanda Rosenblatt and Brad Acevedo authored the novels with Glaros overseeing the creative collective.
at Sir Henry's Haunted Trail are excited to welcome guests to its 2022 event.
Tickets must be purchased in advance, with general admission ranging from $27 to $37 depending on the night. General admission allows for one entry into each of the three trails. Guests can also purchase a Front-of-Line ticket for $37 to $47. The Front-of-Line ticket allows one entry into each of the three trails with front-of-line access and unlimited General Admission entry to all three haunted trails. The threeminute escape game is $5 per person per game. Laser tag tickets are purchased on-site for $5 per person per game.
71 PAGE 2837 S Frontage Rd | Plant City, FL 33566 | (844) 754-7900
Acevedo and Rosenblatt moved to Florida from California in 2019 and became big fans of Sir Henry's Haunted Trail. After attending the 2021 Valentine's Day attraction, they approached Glaros about writing a series of novels based around Sir Henry. Glaros had always aspired to write a book about these characters but lacked the time and didn't know how to get started. With the help of Acevedo and Rosenblatt, Glaros' beloved characters have come to life in a new, exciting way.
Some caution must be taken to attend Sir Henry's Haunted Trail. Closed-toe shoes are highly recommended for walking the trail. The ground is very uneven so use caution when walking. Strobe lights are in use; please proceed using caution and Sir Henry's Haunted Trail is not recommended for people with Heart problems, pregnant women, people prone to seizures, or any other affliction made worse by fear, anxiety, or flashing lights. For more information on warnings, visit the website's About tab and click FAQ.
To get behind-the-scenes details of the attraction and all of the work that goes into building Sir Henry's Haunted Trail, check out the Sir Henry's Haunted Podcast on Apple Podcasts, Spotify, and Overcast, or on GlarosYouTube.andtheteam
Sept. 30 to Nov. 5 Fri & Sat: 7:30PM to 11:00PM, Sun: 7:30PM to 9:30PM
"Guests can expect an intimate experience when they attend Sir Henry's Haunted Trail," said Glaros. "We craft unique stories that immerse guests into the sets they are going thru and make them feel like they are a part of the story. We pride ourselves on our ability to entertain and offer a true one-of-a-kind experience."
Hut gets fresh produce from the farmer's market for their salads, sandwich toppings, and more. The three salad varieties- Chef, Greek, and Garden- are plentiful and served with fresh toppings. Guests have their choice of one of six
up, rain or shine, in front of the original Strawberry Hut to buy what local residents have dubbed the city's "Best Cuban Sandwich."
Peopleother."queue
72 PAGE FOCUSBUSINESS
Perhaps just as famous as the Cuban sandwiches, The Strawberry Hut is renowned for its milkshakes. Enjoy a 16-ounce milkshake available in these flavors: strawberry, pineapple, banana, mocha, malt, Oreo, vanilla, or chocolate. Made with fresh fruit or candies, flavors can be mixed for an extra Strawberrycharge.
When the Strawberry Hut opened its doors in 1993, Bill Clinton was president, Michael Jordan retired from basketball for the first time, and Jurassic Park was the hottest blockbuster film. Throughout the past 29 years, life has changed, but one thing has remained the same: The Strawberry Hut continues to serve up delicious Cuban sandwiches on Ybor City bread and creamy milkshakes.
The fourteen-time award-winning sandwiches are truly something to behold- stacked high with Smoked ham, deli ham, mojo pork, salami, swiss cheese, mayo, mustard, lettuce, tomato, and pickle.
Fromdressings.6:30
and customers that were very supportive and compassionate through tough times and it's nice to see the community come together to support each
a.m. to 10:00 a.m., The Strawberry Hut serves breakfast sandwiches on Cuban bread or biscuits. With the choice of ham, sausage, or sausage, paired with eggs and cheese, The Strawberry Hut offers a hearty, filling breakfast for those looking for a quick, affordable meal on the Ingo.a
previous article with FOCUS, it was reported that the Wilsons purchased the Hardee Fashion
The Strawberry Hut offers several variations of Cubans, plus Spanish bean soup, salads, shakes, and its namesake shortcakes for lunch. Customers can place an order for pick up over the phone or online at thestrawberryhut.com, order delivery through third-party delivery apps, or place an order at the walk-up window.
The Strawberry Hut's sandwich selections are available in 4-inch, 8-inch, or 12-inch options. The lunch special includes a 4-inch sandwich of your choice, chips, and a 16-ounce drink.
STRAWBERRY HUT
Last month, the Strawberry Hut celebrated its 29th anniversary and regulars and newcomers alike reaped the benefits with a weeklong giveaway: Every 29th customer received a free sandwich, shake, shortcake, soup, or salad. Owners Betty and Troy Wilson say they're blessed to be in business for nearly three decades.
"First of all, we trust God and we are thankful for all of our wonderful, loyal customers that have supported us for over 29 years," said Betty. "We would be amiss if we failed to mention the dedication of all our employees and some that have worked 50 hours per week to make up for being short staffed when it was so hard to get help. We have been blessed with some awesome employees
Center, next door to Strawberry Hut. Since then, the Wilsons have continued to renovate that space to offer dining room seating. Betty Wilson says the continuous challenge of workforce availability has been one of the biggest obstacles. They're looking forward to opening the dining room as soon as possible.
Next time you're at the Hut, say hello to general manager and 15-year employee Jill Harrell. She is back at the Plant City locations after six years of working at the Strawberry Hut Lakeland location. The team at Strawberry Hut is ready to serve you at 1505 North Wheeler Street.
73 PAGE 1505 N Wheeler St | Plant City, FL 33563 | (813) 752-3779 | www.thestrawberryhut.com Mon-Sat 6:30 AM to 6:30 PM | Sun Closed
In addition to being named FOCUS Magazine's Readers' Choice Award winner for fourteen consecutive years, Strawberry Hut has been recognized by Trips to Discover as one of the top 10 Best Sandwich Shops in Florida. 813area.com also recognizes the restaurant as one of the best places to eat in Plant City on a budget. Andrew Harlen, the editor of That's So Tampa, described Strawberry Hut as "the sweetest roadside stop in Florida" in July 2022.
"The building next door has been challenging after waiting a year to get the permit, " said Wilson. "We are completely redoing all the plumbing and electrical. We do not have a definite date due to the challenging workforce availability but I can say we are getting the bigger obstacles behind us now. We are looking forward to completely repaving our parking lot as soon as all underground utilities are completed."
Caring about the community they call home, Blake and Michelle Welch have used their business to give back. Michelle stated, "As a former educator for 23 years, it was important to me
WISHING WELL BARN
almost twelve thousand followers on social media. While their main offering is an all-inclusive wedding venue, Wishing Well Barn also offers wedding receptions, engagement parties, birthday parties, family reunions, and corporate events. Michelle said of the venue's services, "The family that benefits most from our services is the busy family who wants to relax and let the professionals do the work. We handle everything from design, set-up, service during the event, and clean-up afterward. We bring your wedding vision to life! We have the best vendors in the industry, and they work together like a well-oiled machine."
Their vision is, "To be the venue of choice for the Plant City community and all of Central Florida." With 15 barn team employees that are made up of mostly family members, Wishing Well Barn is prepared to give each guest a positive and fun experience. They are open 9AM-5PM, Monday through Thursday for tours and planning sessions, and for events they are open Friday through Sunday. They have won several awards over the years through Google, The Knot's Best of Weddings, and Wedding Wire Couple's Choice Awards, in addition to being featured in many magazines and publications.
Since that event, Wishing Well Barn has grown to host between 50 and 100 events per year, with
Taking care of catering, cake, photographers, DJs, videographers, and more, Wishing Well Barn ensures you will have a stress-free celebration, no matter the occasion. They have 13 catering companies to choose from and eight photography companies, three of which include videography. They also have six professional DJ companies and four local bakers to choose from, giving couples plenty of options to ensure their wedding is truly
unique. With a maximum occupancy of 299 guests, Wishing Well Barn's mission is, "To treat every family like our own family and every wedding like it was our daughter's wedding."
For a little over 10 years, hundreds of couples have started their "happily ever after" at Wishing Well Barn. With its origins beginning with family and continuing with family, Wishing Well Barn treats every couple and guest like they're family, exuding professionalism and dedication with every event held at the fully functional cattle ranch. Owned by Blake and Michelle Welch, Wishing Well Barn began when Welches' eldest son, Kyle, married his wife, Railynne. The couple wanted a barn party reception on the farm to celebrate. Michelle stated, "We decorated the barn for that event and the rest is history. Many of our friends and family posted pictures of this event on social media and our phones started ringing. There were people in the community who wanted to get married on our farm. My best friend, Shelly Connell, who owns Southern Hospitality, encouraged me to start an event business after seeing how much I enjoyed decorating for Kyle and Railynne's reception."
74 PAGE FOCUSBUSINESS
"The Grand Barn at Wishing Well Farms". They are also developing a plan to become a certified Florida winery so that they can share their blueberry wine, along with other varieties, to make use of their muscadine grapes.
Located at 4302 Pippin Road, Wishing Well Barn can be reached at 813-478-6554 for questions or inquiries. Their website is www.wishingwellbarn.com if you would like further information on their venue, offerings, and more. If you're looking for a rustic, romantic, and all-inclusive venue for your wedding, just remember, "Wishes Come True at the Wishing Well Barn".
Barn.
after at
75 PAGE 4302 Pippin Road | Plant City, FL 33566 | 813-478-6554 www.wishingwellbarn.com
The Welch family is ready to help you celebrate your happily ever Wishing Well
For Wishing Well Barn's future, Michelle and Blake are working with their son, Tommy Bennett, to open a second location on Jim Redman Parkway. It will be called
that we support education as much as possible. We offer significant discounts to the local schools for their events and we donate $500 toward any wedding of a teacher or first responders such as military, veteran, police officer, and firefighter. We have hosted fundraiser events for many local charitable organizations, in addition to sponsoring kids in the community for various activities. We know that it's a blessing to be a blessing!"
76 PAGE
77 PAGE THE WOLF FAMILY 708 W. DR. MARTIN LUTHER KING JR. BLVD. PLANT CITY, FL 33563 THE WOLF FAMILY 708 W. DR. MARTIN LUTHER KING JR. BLVD. PLANT CITY, FL 33563 THANK YOU PLANT CITY... ...FORSUPPORT!YOUR
Needless to say, the rest is history, and Meghan has not only played for clubs, but she has also played for travel volleyball teams, such as Quest and Kiwi.
A member of National Honor Society since sophomore year, Meghan also joined the math honor society this year, and stated about her future with volleyball, "I don't want to play in college, but I would like to coach in the future."
While on Durant High School's volleyball team, Meghan Jellison has proven her dedication to the sport. Since freshman year, the now senior has been on the varsity team, working hard every day to be the best. Due to that hard work, Meghan has earned the title of team captain. Acting as an outside hitter this volleyball season, which began in August, Meghan has also been both a middle blocker and right-side hitter over her seven years of playing volleyball.
By Jennifer Jordan
RISING STAR
With the Cougars' volleyball season already underway, be on the watch for Meghan Jellison, as she hopes to achieve a winning season for her senior year.
Meghan Jellison
However, volleyball was not her first sport. Meghan used to cheer, and stated, "After I got tumbling induced vertigo from cheering, I needed to find something to do, and since I was tall I decided to give volleyball a try."
78 PAGE
79 PAGE 1705 Jim Redman Pkwy Plant City, FL 33563 754-2360 We Buy Gold & Silver We Have A EngagementWeddingSelectionBeautifulOfAndRings! BEST JEWELER 2022 WINNER tuesday with purchase of any adult entrée Limit 3 per adult entrée purchase. 99¢ KIDS MEAL AVAILABLE ALL DAY FREE FAMILYWITHPASTAFRESH-TOSSEDORSALADPURCHASEOFANYFAMILYMEAL Family Meals include 8 Breadsticks. Serves 4. monday WHOLE$8.99PIZZA WITH 8 BREADSTICKS wednesday ADD A SMALL DRINK FOR JUST $1 MEALSENIOR$ 4 thursday DAILY DEALS All Daily Deal specials cannot be combined with any other offer, special or promotion. Sorry, no substitutions for any of the Daily Deals. PLANT CITY: 238 West Alexander 813-441-4260
80 PAGE
81 PAGE
Drawdy's Dance School
SPONSORSHIPPROVIDEDBY
Team of the Month
While Drawdy and her fellow instructors prioritize excellent training for their pupils, their goals for them extend beyond the disciplines of dance. The studio is community service-based and makes it a point to offer opportunities for the dancers to perform around the area, as well as to invest in one another through a unique "Big-Little" program where older dancers mentor their younger peers. This emphasis on helping each other extends into the mindset the students take when dancing competitively. Dancers are encouraged to compete against themselves by trumping their personal bests and to cheer on not only their own studio but the other studios they compete against as well. Students ages four to eighteen can represent the studio competitively as soloists and in both small and large groups and may compete at three different levels: performance, advanced, and competitive. Over the course of 2022, the competition team represented Plant City at multiple contests across the state, as well as in
Drawdy's Dance Studio is tangible proof that with enough hard work, dreams can become reality. We extend our heartiest congratulations to them for all they have accomplished and look forward to their continued success not only in the competitive arena but also in being a positive contribution to our community.
By Victoria Shawgo
Living the dream. It's a goal to which many of us aspire, but few of us attain it. Not so for Amanda Drawdy, owner and director of Drawdy's Dance School in downtown Plant City. When asked if she always wanted to become a dance teacher, she responded that owning her own studio was a 'pipe dream'. It was certainly something she wanted, but she didn't believe it was truly possible to make it happen. However, in 2017, with the encouragement of her husband, Amanda, who at that time was an elementary school teacher, began offering classes in the back of Dark Horse Music. Her classes were so popular, that she quickly expanded in 2018, and then again in 2021. A staple on Collins Street, Drawdy's Dance School now accommodates more than 100 aspiring dancers in a variety of disciplines including ballet, jazz, hip-hop, tap, clogging, and tumbling. Drawdy's dream became a reality, enabling her to 'quit her day job' and pursue her passion; a passion she shares every day with the children she teaches.
82 PAGE
South Carolina. Most recently, they brought home many accolades for their solo and group performances at the Showstoppers finals in Orlando. Drawdy's Dance will go into the 2023 season with its first fully competitive team comprised of dancers who have been training and competing together for several years. For Drawdy, the success of the studio is measured by the camaraderie of the team, the confidence they've built, and the character they display. Having their achievements recognized on the stage is the icing on the cake.
83 PAGE 2022 NOMINEE BEST OUTDOOR PEST CONTROL
84 PAGE
85 PAGE
By Jennifer Jordan
It's a word Morgan Murphy lives by. She has faith in God, faith in her family, and faith in herself. In October of 2021, the 26-year-old took a leap of faith and left her nine-to-five job to work full-time running her business, Hazel Jane Boutique. Hazel Jane, named after Morgan's two grandmothers who meant the world to her, is a business that Morgan runs where she creates and sells bleached tees, earrings, croc charms, tumblers, mugs, car coasters, freshies, and more from her own home.
Morgan said of starting her own business, "I've always been a crafty person, and during quarantine, in 2020 my creative juices really began flowing. I went to Walmart, bought a Cricut, and for the next few months learned how to make a plethora of items. Since then I have learned how to make many more items and have grown and expanded my business to carry many different things!"
Morgan's items range from $4.99 to $24.99. Her most popular items are her bleached tees, which are $19.99, and her tumblers, which are $24.99. In the next five years, Morgan said she would love to have a storefront to showcase all of the items and be able to interact with all of her customers.
Selling items for women, men, and kids, she creates beautiful, unique, and custom-made items for her customers. Morgan also creates a variety of holidaythemed accessories and shirts, items for the Florida Strawberry Festival, and gear for bridal/bachelorette parties. Currently, she has Fall and Halloween-themed shirts, earrings, tumblers, and more for sale. When asked about the time it takes to make her creations, Morgan stated, "Bleached shirts are what takes up the most time, but the end result is so worth it. It has to be sunny outside for me to bleach both sides of the shirt, but the plus side is I can bleach a lot of shirts at one time. Altogether, bleached shirts are a three-hour process. Tumblers are the quickest, I can make a tumbler in less than 5 minutes."
Faith.
Morgan Murphy, Hazel Jane Boutique
Meet Maker:the
Born and raised in Dover, Morgan has been married to the love of her life, Travis, for almost three years. She enjoys watching hockey and professional wrestling and is a self-proclaimed nerd who collects Funko Pops, with over 220 in her collection. Morgan also stated, "I love my family and friends, and love Jesus Christ with all of my heart!"Accepting orders through her Facebook page, Hazel Jane Boutique, or through her website, www.thehazeljaneboutique.com, she has a lot of easy ways of collecting payments, such as Square, PayPal, and Cash App. She also offers Afterpay through her website. For any questions or further inquiries about her items, Morgan can be reached through @thehazeljaneboutique on Instagram and Facebook, or through email at morganmade2020@yahoo.com. With a strong work ethic, a creative soul, and a heart of faith, Morgan Murphy should have no problems continuing to make amazing creations and growing her business, Hazel Jane Boutique.
86 PAGE
She also noted, "Every item that you get will be handmade with lots of attention and love. I try to make sure every detail is perfect, and make sure that every customer feels taken care of. When you support my small business, you are supporting my family, and that means the world to me."
87 PAGE
Leaders Faithin
Lamp founder Clarence Knowell and Jane, his wife of 57 years, are both Plant City natives. They have two sons, two daughters, two granddaughters and four grandsons. Before retiring, Clarence worked 20 years in the industrial construction industry and then began a self-employed career in plastic recycling, which led to plasticrelated equipment sales. For fun these days, he enjoys metal detecting when the weather is cooler.
How did you come to faith in Jesus?
While working on two different bus ministries, God placed the vision of lifting the name of Jesus so as to draw the unsaved to Him. Today we are doing this by planting the seed of God's Word into 30-second commercial videos on mainstream cable TV networks. From day one, I have thanked God for my wife's bookkeeping skills and computer expertise to help me establish the ministry. We are so grateful these videos can place the Word directly into viewer households.
Come in time (THE MASTER IS CALLING).
I believe the Lord has opened a way you can personally send God's Word into homes so the Spirit of God can draw people into relationship with Jesus. Your financial donations allow us to plan network time slots. Pray God will draw and save a soul with the outreach made possible by your gift. You can offer a one-time amount or better yet, become a faithful monthly giver. The mailing address and online giving information can be found at HisLamp.com.Additionally, we need volunteer team members with a heart to reach others for Christ. You can participate in video content planning, editing, and monitoring placement for the most impact. If you'd like to assist, please leave your contact info in the Feedback tab at HisLamp.com
88 PAGE
Do you have a suggestion for those considering the Christian faith?
By Cheryl Johnston
Can we help you to spread the good news at HisLamp.com?
The His Lamp media outreach name came as a direct result of the wording in Psalm 119:105 -- 'Thy Word is a lamp unto my feet and a light unto my path.'
Recently there has begun a major industrial manufacturing and service building growth, but you can still go to the old downtown area, sit, and enjoy the small-town pace and peace.
What do you enjoy about life in Plant City?
What is your favorite Scripture passage and why?
And to those already following Christ?
Clarence Knowell
His
I was raised in church and heard the Word, but my sinful nature drew me away. After several years of running from God and most of that time being under conviction by the Holy Spirit, I repented of my sins. Then through belief in God's grace through Jesus and knowing God raised Jesus from the dead, I began my journey of faith. The month of August marked 40 years into my eternal walk and life with the Lord.
Tell us about His Lamp and what prompted you to create this ministry.
My hope for all born again believers not already actively involved in a ministry is that they would repeat this prayer: 'HERE AM I LORD GOD, USE ME.'
89 PAGE
Grow apple trees and honeybees and snow-white turtledoves.
If you needed to buy a gift for a wedding, birthday, or graduation you went to see Midge or Alice at Edgar Hull Jewelers for jewelry and china, silver or crystal patterns. For unique gifts, you'd shop at The Other Brother, Ruby's Gifts, or The Strawberry Pond. If you were looking for a pretty box of candy, it was Magnolia Pharmacy. If you needed to eat the best "Slaw-Dog" in town, off to Barwick Drug Store you went, where Mrs. Lille Belle Davis served them up hot and fresh. If your mouth was watering for the best burger, fries, and shakes, then you just walked up to the window at Burger Queen, drove up and flashed your headlights at "What-aBurger." sat on a stool at McCrory's Lunch Counter, or visited the fast and speedy "BurgerYourChef"!groceries came either from Kwik Chek, Felton's, Shuman's Market, or Publix. School supplies, sewing supplies, candy, hardware, fabric, or just about anything else you could think of could be purchased at McCrory's, and don't forget the best hotpopped popcorn popped especially for you by Mrs. Evelyn Lampkin. For a yummy Sunday buffet, you headed to Johnson's on Haines Street, or for a snazzy evening of great food and entertainment, you'd put on your best and head to Lani Purcell's Holiday Inn on Wheeler Street.
I'd like to buy the world a Coke and keep it That'scompany.thereal thing, what the world wants today, is the real thing."
The Flip Wilson Show Sanford and Son
ey, do you remember the TV commercial where a group of multi-cultural teenagers stood on a hilltop in Italy holding a bottle of Coca Cola singing:
That was the year 1971 and our nation was prospering. Our President was Richard Nixon, our Vice-President was Spiro Agnew, and our Chief Justice was Warren Burger. Miss America was Phyllis George of Texas, and our Miss USA was Michelle McDonald from Pennsylvania.
Well…I could talk all day about the "good old" days. It's hard to believe 1971 was almost 51 years ago. Plant City has grown so much that in some parts it's almost unrecognizable. People and business have come and gone. Some people stop and stay for a while and then move on looking for a bigger and shinier pond, but you know what?I'm so happy Plant City is the place I call home!
"You deserve a break today!"
Now, if we reflect back at our hometown of Plant City back in 1971, we would find Mr. C. J. Edwards as our Mayor surrounded by Commissioners: Otis Andrews, Gerald Hooker, Betty June Barker, and Henry Moody. Our City Manager was: William Snow. The City Attorney was Paul Buchman with City Clerk Nettie Draughon. Our reigning Strawberry Queen was Sherrie Chambers and our Little Miss Plant City was Karen Ann Owens. The President of our Chamber of Commerce was Bruce Holmberg.PlantCity High School, the home of the Plant City Planters football team, was located on Woodrow Wilson Street and was under the leadership of Principal Glen Evers. Tomlin Jr. High School, home of the Tomlin Tigers, was located on Evers Street in the old 1914 High School building where James "Sonny" Jones was Principal.
813-752-1111 WELLS MEMORIAL FUNERAL HOME SPONSORED BY
Inflation was at 5.7%, unemployment was 4.9%, and the Federal Debt was $408.2 billion.The
The most popular TV shows were: All in the Family
H
"I'd like to buy the world a home and furnish it with love.
Knock Three Times One Bad Apple Joy to the World Maggie May and Brand New Key
The popular sayings on TV were:
If you wanted a new pair of shoes or something snazzy to wear then, you had
"Marsha, Marsha, Marsha."
If we take a look at what was going on in our state back in 1971, Claude Kirk, Jr. was living in our Governor's mansion, followed by Rubin Askew later that year. Our Miss Florida was 19-year old Barbara Jo Ivey from Winter Park. Larry Jones was Head Coach for Florida State Football and Doug Dickey was in his second year coaching the Florida Gators. Walt Disney World opened its doors in Orlando. A one-day admission to the park was: $3.50. Disney World sold books of tickets for the rides, with each attraction rated A-E. An A-ticket would get you a ride on Cinderella's Carousel, while the most popular attractions, like Space Mountain and The Haunted Mansion, were E-Ticket rides.
"Is it live or is it Memorex?"
Family Shoes Store downtown or Carol's Dress Shop, Mary Herold's Dress Shop, Lad & Lassie, Hooker's Dept. Store, Earl's Men's Wear, Terri's Dress Shop, or The Colony Shop at the mall.
TheAdamMannix12Mary
"Like a good neighbor, State Farm us there.""Try it, you'll like it!"
By Candy Owens
Jiffy Peanut Butter: 59 cents a Malibu Barbie: $1.94 and a pound of fresh strawberries: 29 cents.The
90 PAGE
The Top Billboard songs included: My Sweet Lord
Tyler Moore Show and Here's Lucy
cost of a new home: $28,000 a first-class stamp: 8 cents a gallon of regular gas: 36 cents a dozen eggs: 53 cents a gallon of milk: $1.18
must haves for small children were Weebles and it was Klackers for kids school-aged to teens.
I'd like to teach the world to sing in perfect harmony.
Candy's Corner
91 PAGE
92 PAGE
93 PAGE SEE OUR FINISHED HOMES AT OUR SOLD COMMUNITYOUT "PARK PLACE." ENTER AT 1809 N GORDON ST, PLANT CITY BOATS & RV'S ALLOWED IN REAR YARD WITH OPTIONAL SLAB FENCES NOINCLUDEDHOMESITESALLOWED!INPRICE!LOT "PREMIUMS" IN ADDITION TO WORKSHOP/GARAGEGARAGESATTACHEDINCLUDEDWEOFFEROPTIONALDETACHEDWHYGETA30YEARMORTGAGEONAPOORQUALITY,COOKIECUTTERHOME?WHOKNOWSWHATLOAN%RATESWILLBEINAFEWYEARS?WEBUILD "FOREVER HOMES" FOR ROOF,CABINETS,CHOICESINCLUDEDFAMILY!YOURCOLOROF42INBRICK,PAINT,GRANITE,FLOORING!ANDWEOFFERMANYMANYOPTIONALHIGHENDDÉCORITEMS
14th Annual Gardenfest & More!
Sir Henry's Haunted Trail
7:00PM-8:30PM
Cost: Tickets Starting @ $27 (Must Be Purchased Online and In Advance, No Refunds) Info: 844-754-7900 www.sirhenryshauntedtrail.comor
Plant City Optimist Club and Plant City Parks & Recreation Department | Proceeds to Benefit Area Youth Programs | Putting Contest |Driving Range Access | Raffles Diamond Hill Golf & Country Club @ 13115 Sydney Rd
7:30PM-11:30PM Fridays and Saturdays; 7:30PM-9:30PM Sundays
Proceeds to Benefit South Florida Baptist Hospital Foundation | Dressy Denim Attire | Chance to Win a Diamond Ring Charlie Grimes Family Agriculture Center @ 2508 W. Oak Ave
Cost: Free Info: 863-267-8326 or email @ info@johnk9.com
Cost: Free Vitality Farms Company @ 262-412-2991 or sally.murphy6@aol.com
A Special Night of Bluegrass
Family Agriculture
Cost: $20 per Person Info: 813-752-1220 community@krazykup.comor
September 22
6:30PM-9:30PM
Info: 813-757-8478 or www.sfbhfoundation.org
Classic Cars & Trucks | Food | Vendors
Info: Text 813-435-8111 or email Karen @ 12circle8@gmail.com
5:00PM-9:00PM
5:00PM
Info:
Improv Night
Cost: $100/per Person; Advanced Reservations Required | OpportunitiesSponsorship
Info:
Demonstrations | Food Trucks | Raffle Prizes John K9, LLC @ 3701 E. Trapnell Rd
September 24
Charity6:00PM-9:00PMEvent|LiveMusic | Dog
Fall Gardening Workshop
Saturdays & Sundays
StrawberryCruise-InClassic
Open to All Makes Foundation Grimes Center 2508 W. Oak Free
Fridays, Saturdays, and Sundays
Three Haunted Trails | Two Escape Rooms | Laser Tag & Axe Throwing |Closed Toe Shoes Recommended | May Not be Suitable for Children Under 12 Years Old 2837 South Frontage Rd
Downtown Plant City @ 102 N. Palmer St
John K9 & ASA Service Dogs Grand Opening
McCall Park @ 100 N. Collins St
Last Friday in DowntownFall Festival
Award Winning Performers Jack Lawrence & Jon Garon | Food & Drinks | Limited Tickets Krazy Kup @ 101 E. J Arden Mays Blvd
Schmoozapalooza 2022
Charlie
Info: liftedfloridatruckshow@aol.com
September 17 & 18
Food Trucks & Vendors | Live Music Comics Park @ 100 N. Collins St
October 6
Oktoberfest
Info: 813-752-1220 community@krazykup.comor
| Kids' Zone McCall
September 15
LiftedTruckFloridaShow
Plant City Commons Community Garden @ 2001 E. Cherry St
26th Annual Diamonds and Denim Gala
Interactive Comedy | Family Fun | Food & Drinks |Led by Nate Fleming Krazy Kup @ 101 E. J Arden Mays Blvd
September 30
Biergarten | Axe Throwing | Exhibitors | Brat
11th Annual Fox Squirrel Corn Maze
10:00AM-5:00PM
94 PAGE
October 1 28th Annual Golf Classic
10:00AM
2:00PM-7:00PM
From September 30November 5
Info: www.plantcitymainstreet.org
9:00AM-2:00PM
Cost: Adults- $11 +Tax; 3-17 Years Old- $10 +Tax; 2 Years Old & Under- Free Info: www.foxsquirrelcornmaze.com
|
Cost: Free Admission and Parking
Cost: Various Packages; Basic Tournament Package- $100 per Player
@
Plant HappeningsCity
Cost: Free Improv Admission
Vendors |Corn Maze |Hayrides |Pumpkins for Sale |Closed Toe Shoes Advised 6151 Varn Rd
Networking3:00PM-7:00PMEvent|Exhibitor Booths Complimentary Food & Beer Samples | Live DJ Giveaways HCC Trinkle Center @ 1204 N. Park Rd Cost: $10 per Attendee Info: emily@plantcity.org or 813-754-3707
Competition | Live Music | Costume Contest
Ave Cost:
Vendors | Native Plants | Garden Ornaments & Craft Items | Plant City Garden Club 102 N. Palmer St
Info: www.plantcityoptimistclub.org or email @ president@plantcityoptimistclub.org
Start Your Own Tray of Seedlings (Up to 36 Plants) | Hands-On Workshop
September 23
Cost: Free Parking & Admission 813-358-8898
All October
September 17
& Models | Top 50 | Special Awards | Raffles & Auctions to Benefit Kids Cancer
7:00PM-8:30PM
Cost: Free & Free Car Registration Info: 813-754-3707
6:00PM-11:00PM
3:00PM-6:30PM
Cost: $15 Suggested Donation; Reservation Required
All Are Welcome
95 PAGE SPECIALIZING RESCREENINGIN & REPAIR Pool LanaisScreenEnclosuresRooms Screen Entryways New Door & Hardware Pet Screen & Pet Doors Window Screens Vinyl Window Repairs Aluminum Repairs Quality is #1 in Customer Satisfaction! Serving our customers for over 30 years 5 YEAR WARRANTY ON RESCREENING | 10 YEAR WARRANTY ON SUPER-SCREENING 813-752-3306 1406 W. Knights Griffin Road, Plant City, FL 33565 Free Estimates | Licensed & Insured www.discountscreeninginc.com Marty Johnson-Owner Military & RespondersFirstDiscounts BEST ALUMINUM AND SCREENING 2022 WINNER
A r t i s t s , C r a f t s & F o o d
W i n g s t o S o a r w i l l b e a t t h e f e s t i v a l w i t h t h e i r f a b u l o u s b i r d s T h i s w i l l b e a g r e a t e x p e r i e n c e w h e r e t h e y w i l l b e f r e e f l y i n
S w a m p G i r l A d v e n t u r e s , S u n c o a s t H e r p e t o l o g y , J T ' s r e p t i l e s , S e a s i d e S e a b i r d S a n c t u a r y , T E C O ' s M a n a t e e V i e w i n g C e n t e r , F l o r i d a S k u n k R e s c u e , T a m p a B a y B a t s , a n d l o t s m o r e !
L i v e B i r d o f P r e y S h o w L i v e b i r d s a n d A n i m a l s
96 PAGE
g b i r d s o v e r t h e a u d i e n c e S h o w s a t 1 1 : 0 0 & 2 : 0 0 N O V E M B E R 5 E D W A R D M E D A R D C O N S E R V A T I O N P A R K 6 1 4 0 T U R K E Y C R E E K R D . P L A N T C I T Y , F L 3 3 5 6 7 R a p t o r c e n t e r o f T a m p a b a y o r g 8 1 3 - 2 0 5 - 1 8 5 1 $ 1 5 . 0 0 f o r a d u l t s , k i d s g e t i n f r e e w h e n a c c o m p a n i e d b y a n a d u l t 1 0 : 0 0 4 : 3 0 $ 2 . 0 0 p a r k f e e p e r v e h i c l e a d d i t i o n a l
T h e r e w i l l b e s e v e r a l a r t i s t s i n c l u d i n g B i b z i e P r i o r i a n d D a i s y ' s N e s t K i d s c a n m a k e m a s k s , s i m p l e c r a f t s , a n d o u r o w n u n i q u e c o l o r i n g p a g e s . T h e r e w i l l b e f a c e p a i n t e r s a n d s t o r y t e l l e r s a l o n g w i t h l i v e m u s i c Y o u w i l l e n j o y w o n d e r f u l f o o d t o o ! M s S w e e t i e ' s B a r b e c u e , G r e a t L a k e s L e m o n a d e , a n d F r i o ' s G o u r m e t P o p s
97 PAGE
Gallery City
e. Sharon Moody thanked the crowd for attending and thanked the Y for naming her the 2022 Strong Leader.
of Plant
a. Sharon was joined by Y leadership, including Plant City YMCA Board member Shelly Carroll and Executive Director Paul Conley (right).
b. Moody's grandson, Denzel Singleton, spoke about his grandma's love and support for her family.
On Thursday, August 25, Sharon Moody was named the 2022 YMCA Strong Leader. She was surrounded by family, friends, and community leaders as the Y presented Moody with its highest honor. Congratulations, Sharon Moody!
98 PAGE
SHARON MOODY YMCA STRONG LEADER AWARD
d. Attendees of the event included the PCHS Key Club advisor Danielle Odden and Key Club students. Key Club is a high school service club associated with Kiwanis Club. Moody will serve as Florida State Governor of Kiwanis Club from October 2022 to September 2023.
a b c d e
c. Moody was awarded Strong Leader for her commitment to youth development, healthy living and social responsibility.
Never Had a Dog! Whoever said Diamonds are a Girl's Best Friend 3012 James L Redman Pkwy, Plant City, FL 33566 (813) 588-3540 Plant City's Only Boutique Pet Store Pet Clothes, Collars, Leashes & More! Highest Quality Dog & Cat Food & Treats Grooming starting at $47
100 PAGE
101 PAGE
102 PAGE THE PICK OF THE PATCH! 2022WINNER BEST REALTOR Call Our Team at 813-802-3452 813-684-0016 OFFICE | nichole-moody.remax.comNicholemoody@gmail.com GET TOP DOLLAR FOR YOUR HOUSE, AND GET IT SOLD FAST!
103 PAGE