2 PAGE
3 PAGE
4 PAGE
5 PAGE
6 PAGE Table of Contents 34 ONESOURCESPOTLIGHT: INSURANCE Since 2015, OneSource Insurance has served the greater Plant City area's commercial and personal insurance needs. Meet owners Matt Durrance, his wife Rhonda, and the team as they explain what makes OSI different from other insurance agencies. By Cierra Craft 43 TAKINGFEATURE:CARE OF BUSINESS FOCUS is proud to present its annual Business issue. Enclosed, you'll find inspiring stories of chasing the American dream and meet the personalities behind your favorite small businesses. By FOCUS Editorial Staff
7 PAGE focusplantcity.com / Issue 21-08 / August 2022 PUBLISHER Mike Floyd mikef@floydpublications.com MANAGING EDITOR Cierra Craft cierra@floydpublications.com ART DIRECTOR Anthony asassano@floydpublications.comSassano OFFICE MANAGER Candy Owens cowens@floydpublications.com DISTRIBUTION Tony DeVane STAFF WRITERS Cheryl JenniferJohnstonJordan CONTRIBUTORS Candy Owens Natalie Sweet Sam Poirier Dr. Chap. Dan Middlebrooks Got a story idea? Looking to advertise in Focus? Contact us for more information. Floyd Publications, Inc. 702 W. Dr. MLK Jr. Blvd.Plant City, FL 33563 Office 813.707.8783 Standards of accuracy: The goal of the writers at FOCUS Magazine is to provide heart-warming stories that are accurate from the start. Being human, however, we sometimes make mistakes. Please forgive us. So if you notice anything that is incorrect, then please do not hesitate to contact the editorial department and inform it about the fact error. To do so, call (813) 7078783 or e-mail editorial@floydpublications.com. The staff will fix the error in a timely FOCUSmanner. Magazine is published monthly and is available through local Plant City businesses, restaurants and many local venues. Advertisers warrant and represent the descriptions of their products advertised are true in all respects. Focus Magazine assumes no responsibility for claims made by advertisers. All letters and their contents sent to Focus Magazine become the sole property of Floyd Publications, Inc and may be reproduced thereof. All views expressed in all articles are those of the authors and not necessarily those of Floyd Publications, Inc. Use or duplication of material used in this publication is prohibited without approved written consent from Floyd Publications, Inc. www.focusplantcity.com FOCUS PLANT CITYWings&PizzaNick'satGeigerJennifer
8 PAGE
9 PAGE
South Florida Baptist Hospital is more than just a small community hospital. We've got a wide array of specialty care and surgical services that you don't have to travel far to get. Our surgeons are experts in minimally invasive robotic surgical procedures that provide lots of benefits, including shorter hospital stays, decreased blood loss and smaller incisions that reduce the risk of infection. Plus, faster recovery times that mean you can get back to your normal activities sooner. You'll find comprehensive orthopedic care—whether you're an athlete who needs sports medicine services or you're someone who needs a total joint replacement. Our allinclusive gynecology program offers high-quality care to the women and mothers in our community with a variety of women's care services. We've even been designated as a Center of Excellence for our weight loss surgery program, meeting nationally recognized standards and providing outstanding care to our patients. And all of this extraordinary care exists right here in Plant City. Learn more:
Great health care is closer than you think.
SouthFloridaBaptistSurgery.org 21-1543236-0621
10 PAGE
From PublisherThe
PUBLISHER
Home to both long-standing family-owned businesses and exciting startups, Plant City's flourishing business community is a testament to the spirit and perseverance of its residents. Unemployment in Plant City is currently 3.6% and down 1.7% in the past year according to the Plant City Economic Development Corporation. The largest job counts by occupation are Sales; Office and Administrative Support; Executive, Managers, and Administrators; Construction and Extraction; and Food Preparation, Serving. In our 2022 Annual Business Issue, we're proud to celebrate the innovative spirit, leadership, philanthropy, and many achievements of local businesses. We highlight businesses that are celebrating nearly 60 years in business and others who overcame incredible challenges to build their business to where it is Matttoday.Durrance of OneSource Insurance chatted with editor Cierra Craft about his family's deep roots in the community. Many of you may know his grandfather, Blackie Jalbert, who was a building inspector with the City of Plant City for many years. Check out Matt and his wife Rhonda's story in this issue. If you have a story idea, please email Cierra Craft at cierra@ floydpublications.com. We always encourage readers to share their story ideas because this magazine is about you.
BUSINESS
BIG
Warmest Regards, Mike Floyd
11 PAGE *Childcare provided from birth to 5 years 1510 CRE ROA, DOVER, FL 33527 Tuesday Nights: 6:00 Men's Bible Study-Fellowship Hall Sunday Mornings: 9:00 First Fellowship Coffee | 9:30 Life Groups 10:30 Adult Worship | 10:30 Children's Church (813) 652-8178
12 PAGE 1705 Jim Redman Pkwy Plant City, FL 33563 754-2360 We Buy Gold & Silver We Have A EngagementWeddingSelectionBeautifulOfAndRings! BEST JEWELER 2022 WINNER
13 PAGE
14 PAGE IF YOU KNOW WHO THIS IS CALL CANDY O AT FOCUS MAGAZINE! 813-707-8783 HERE IS YOUR CLUE: Community CHECK IN WITH PLANT CITY FOCUS
LAST MONTH'S PERSONALITY: PCPD CAPTAIN ALFRED VAN DUYNE
This little "ZSA ZSA GABOR WANNABE" has lived her entire life in Good Ole Plant City. At the age of 4 she told her mother that she wanted to wear "Diamond Dresses" and Mink Coats just like Ginger Grant on Gilligan's Island. (HAHAHA). From the very minute that she first watched the Monkees on TV she fell "IN LOVE"with Davy Jones and Mickey Dolenz. So Much So that she insisted that her mother roll her hair and tease it up into a FLIP just so she would look pretty when Davy and Mickey saw her through the TV. (she was very sure that they could see her). This CHICK finally turned her back on Davy and Mickey and MOVED ON TO: Donny Osmond, David Cassidy, Bobby Sherman, Tony DeFranco AND Jan-Michael Vincent (to name a few). LOL. She went on to aspire to be THE NEXT Carol Merrill on Let's Make A Deal, Marlo Thomas on That Girl, Get LOCKED inside Kirby's Bakery at night so she could EAT UP all the cookies, cakes, and Chinese Chews that she wanted, OWN Maas Brothers, Be a Gold Digger on the Dean Martin Show and dance for the Troops in Vietnam along side of Raquel Welch and Joey Heatherton ALL AT THE SAME TIME! HAHAHAHA. TO THIS DAY, This person still loves lipstick, perfume, chocolate, Barbies, OLD TV shows and Handsome Men!!! SEE IF YOU CAN GUESS WHO THIS IS? I HOPE YOU ALL GOT A LAUGH!
PLANT CANPERSONALITIES!CITYYOUGUESSWHOTHISIS?
The Florida Strawberry Festival presented the proceeds from its annual Strawberry Ball to the United Food Bank of Plant City on Thursday, July 21, The2022.48th Strawberry Ball, held April 30 in the Charlie Grimes Family Agricultural Center, raised $50,000 for the United Food Bank of Plant City. The social event featured dinner, dancing and a live auction, all within an ocean theme of "Under the Sea." "This year's Strawberry Ball was a huge success," said Florida Strawberry Festival Chairman of the Board Phil Waldron. "Everyone enjoyed the food, the dancing, the theme, the entertainment, and, of course, the fellowship, but, more importantly, we find great satisfaction in knowing the fundraising from this event will impact local families in a big way."
The 49th Strawberry Ball will take place on April 29, 2023.
The first 3 people to guess the correct person will win a PRIZE!!!! (The TRUE identity will be given in next month's FOCUS Magazine)
The semi-formal event has been hosted by the Florida Strawberry Festival since its inception. Traditionally, the ball was held prior to the Festival's opening as a kick-off to the season. Several years ago, however, the committee voted to host the ball after the Festival as a post-event celebration. Additionally, members decided to include a live auction and sponsorship opportunities to raise funds for a charity.
Strawberry Ball nets sizeable donation for United Food Bank of Plant City
derdale. With over 400 athletes from around the country going for the gold, they competed in kata, kobudo, individual kumite, and team kumite. The dojo brought home 29 medals, earning seven gold, eight silver, and 14 bronze. Gian Gonzales (12), Jen na Yacinich, Levi Green (10), Mason Green, Nathan Gould (16), and TJ Bright (10) all walked away as national karate champions in their respective age divisions.Nathan Gould won a gold medal for team kumite, and when asked about his victory, Nathan stated, "It was one of the best feelings in the world, because in one moment all of your hard work all season is finally paying off and it's amazing."
Chris Welbon Karate Club has a Successful Tournament Season
15 PAGE
Walking into Chris Welbon Karate Club, a few things become apparent. One, the students are disciplined and dedicated. Two, sensei Welbon is a passionate and skillful instructor. Three, the place is covered in awards, and for plenty of good reasons. Producing elite athletes that are state, national, and world champions, Chris Welbon Karate Club (CWKC) students train multiple nights a week, sometimes on weekends. The students are pushed beyond their physical and mental abilities, but through the support of one another and digging deep within, they are able to excel and push their limits.Mason Green, a student at CWKC, stated, "You make friends and feel like a family here while also learning discipline; it's a lot of fun." Every year start ing in January and typically finishing in July, the team attends several statewide tournaments. This season, there were 22 athletes on the team ranging from seven to 27 years old. For some athletes, this was their rookie year, and for others, it was their eighth year on the team. As a club, CWKC won 138 medals over the five tournaments, securing 28 gold, 32 silver, and 76 bronze medals. Carter Bayes (11), Jenna Yacinich (11), and Mason Green (12) were the overall top athletes in their age division. In addition, 10 athletes were ranked in the top three of their age division for kata, kobudo, and/or kumite. Kata is a detailed cho reographed pattern of martial arts movements that focuses on individual form. Kobudo is techniques with weapons such as nunchucks, and kumite is forms of Recentlysparring.from June 28-July 2, 14 athletes from CWKC attended the 2022 Amateur Athletic Union (AAU) National Karate Tournament in Fort Lau
If you would like to sign up a child or yourself for karate, all ages are welcome at CWKC. The dojo is located at 204 N. Mobley Street, and the dojo can be reached at 813-752-9800. If you would like to help the students attend tournaments next year and give a monetary donation, the CWKC Booster Inc. is a 501 (c)(3) non-profit organization that helps raise money for the students. You can learn more about the organization at www.chriswelbonkarate.com.
By Jennifer Jordan
There were 132 athletes ranging from six to 22 years old from across the country. CWKC brought home 19 medals, with Elijah West (15) and Cooper Bayes (11) winning gold in kobudo for bo staff. Brendan McMurphy (14) won gold in kobudo for bo staff, kobudo for nunchucks, and kata, and TJ Bright took all gold medals in kobudo for bo staff, kobudo for nunchucks, kata, and kumite. TJ Bright also won the prestigious Joel Ferrell Memorial Award for outstanding performance for males, and he was the only male athlete to win four gold medals at the AAU Junior Olympics. With so many incredibly talented, disciplined, and hardworking students and a sensei with 40 years of martial arts experience, this season and seasons' past have helped make the Chris Welbon Karate Club a top 20 club in the nation for the ninth year in a However,row. sensei Welbon said it's not about the trophies, but rather, "I want the students to have re spect for others and handle themselves like they are honorable. I want them to be good sports, wheth er they win or lose, and I want them to develop strength, character, and use what they're learning in martial arts for other areas of their life."
Immediately following the national tourna ment, the World United Karate-Do Federation (WUKF) World Championships began. There were over 1,200 athletes from 36 countries competing to win gold, and all the students at CWKC were attend ing worlds for the first time, as it had been over 20 years since it was last hosted in the United States. Some of the countries represented were Denmark, France, Romania, South Africa, Italy, Scotland, and Mexico. The Chris Welbon Karate Club had 12 athletes on the AAU/USA team, three of which won medals. Nathan Gould is a world silver medalist in kobudo for nunchucks. TJ Bright is a world silver medalist in kobudo for bo staff, and said of his accomplishment, "I'm the proudest of this achievement because I had to go against so many other people from all over the world to earn it. It feels good to be the second best in the world for my division." Mason Green also earned a medal, and is a world bronze medalist in kumite.Lastly, the AAU Junior Olympics for karate was held July 28 and 29 in Greensboro, North Carolina.
"At Least I Didn't Come in Last!"
Walden Lake Review
Community CHECK IN WITH PLANT CITY FOCUS
This Fall Mark your calendars because for the first time this fall, Plant City will be invaded by hot air balloons! On Friday, September 30 and Saturday, October 1, the Plant City Balloon Festival will be held at the Florida Strawberry Festival grounds located at 303 BerryFest Place. The family-friendly event will allow you to see some incredible hot air balloons, and even have a chance to ride on a tethered hot air balloon.Thefestival will also have market and food vendors, live music, a kids' zone, magicians, jugglers, roaming entertainers, and more. At night, there will be a 'Night Glow & Laser Show', featuring towering hot air balloons' burner flames, high-powered lasers, and pyrotechnics all synchronized to high-energy music that is sure to provide a fun and unique experience. While the event will be open rain or shine, the hot air balloons will not be able to remain inflated in the rain due to the balloon fabric absorbing the rain, so the hot air balloons are not guaranteed to be inflated. If the rain stops the balloons from setting up, your tickets will be valid for another day or any other show. Blankets, chairs, and service dogs are permitted. Gates will open at 5:00PM. No outside food, beverages, or alcohol permitted. Advanced tickets are $22 for adults, $10 for kids 17 and under, and kids five and under are free. Tickets at the gate will be $30 for adults and $15 for kids 17 and under. Tethered hot air balloon rides are $25. Parking is free and VIP and handicapped parking will be available. All proceeds from the festival will benefit the Special Olympics. For any questions or more information about the Plant City Balloon Festival, call 678-701-6114, text 768-737-4093, or email greenlight@freshtix.com.
16 PAGE The July Sales are as follows: Address / Sales Price / Living Area / Pool / Garage 1701 Paddock Drive / $315,000 / 1498 / 2 Car / None 3131 Emerson Place / $360,000 / 1836 / 2 Car / Private 1907 Poplar Court / $370,000 / 1855 / 2 Car / Community 3108 Emerson Place / $385,000 / 1856 / 2 Car / None 4303 Longfellow Drive / $390,000 / 1711 / 2 Car / None 3444 Silverstone Court / $395,000 / 1843 / 2 Car / Private 3102 Thackery Way / $405,000 / 1856 / 2 Car / None 2805 Spring Meadow Drive / $474,900 / 2081 / 2 Car / Private 3012 Barret Avenue / $525,000 / 3202 / 2 Car / Private 2904 Spring Hammock Drive / $566,000 / 2649 / 3 Car / Private BY NATALIE SWEET Walden Lake Community Association Board Meetings are held the third Monday of each month at 6:30 at the Walden Lake Community Association office building on Griffin Boulevard in Walden Lake. The next meetings will be held on September 19th and October 17th. Please keep an eye on the announcement boards at all entrances for dates and times of special meetings and events. Meetings are now being held in person although you can still log in to www.WaldenLake.org and view the meeting virtually on zoom. The Community Garage Sale is scheduled for November 5th so start saving all your treasures that you no longer want and are worth selling!The food trucks at the HOA Building/Sports Complex are on the second Fridays and last Sundays of each month. If you have not taken advantage of the delicious offerings, give it a try! Watch for more information from emails coming from the HOA, the entrance boards, and Nextdoor.Duringthe month of July, there were 9 sales in Walden Lake and 1 sale in Walden Lake East. The average sale price was $418,590 and average of 2039 square feet. average $208 per square foot and on the market for an average of 17 days. There are currently 14 active listings for sale in Walden Lake and Walden Lake East with an average list price of $454,600 and an average of 42 days on the market. There are 13 properties Pending Contract in Walden Lake and Walden Lake East including one listed for $1.95 M and eliminating that one, the average list price is $488,217 and an average of 25 days on the market. A new plan has been submitted by Walden Lake LLC to develop the old golf course. You can see that plan on the community website at www.WaldenLake.org. If you have not registered, and have any questions, you can email Bette at BetteG@WaldenLake.org.
Plant City Balloon Festival to 'Lift Off'
By Jennifer Jordan
This is still a great time to sell your home. Before you sell your home to an "I'll buy your home for cash company, move when you are ready", you should consult with an honest and experienced real estate agent that will be able to give you a value of what your home will sell on the open market. Feel free to contact me with any questions about this article or about your real estate needs. NSweet@KW.com or 813758-9586.
17 PAGE
Former PCHS Pitcher drafted toGuardiansCleveland
As a Freshman in 2020, the season was cut short due to the pandemic, so Messick saw limited action. In 2021, he was added to the Seminoles rotation and finished the 2021 season with a 8-2 record and a 3.10 ERA over 90 innings. He was named ACC Pitcher of the Year and ACC Freshman of the Year. The sophomore was named an All-American by five different outlets, including first team honors from the National Collegiate Baseball Writers Association. Messick led the ACC in strikeouts and was just the second FSU pitcher in the past decade with consecutive 100-strikeout seasons. Before playing for the Noles, Messick led the Raiders to the 2019 Class 8A state championship. That year, the team finished with a 30-2 record, he struck out 125 hitters. He walked just 18. Messick was on the mound with an 11-1 mark and 1.06 ERA. The MLB Pipeline had this to say about him: "[Messick] does have a pretty high floor as a left-handed starter, giving him the chance to become the second southpaw to come out of Plant City High School to reach the big leagues, following former All-Star Kenny Rogers."
By Cierra Craft
18 PAGE Community CHECK IN WITH PLANT CITY FOCUS
F ormer Plant City High School baseball pitcher Parker Messick was selected 54th overall in the 2nd round of the 2022 MLB Draft by the Cleveland Guardians on July 17. Messick is the highest draft pick in Plant City history, narrowly edging out Tyler Danish from Durant High School. In 2013, Danish was drafted by the Chicago White Sox at 55th overall and currently plays for the Boston Red Sox. Messick is a left-handed pitcher out of Florida State University.
On Tuesday, July 26, friends, family members, and Grace Manor residents gathered to celebrate Helen Parke, the matriarch of the Parke family, turning 97 years old. Co-founding Parkesdale Farms with her late husband Roy Parke and known for being the original Strawberry Queen, Parke's actual birthday was on July 7, but she celebrated a little late at Grace Manor in Plant City due to enjoying herself on a vacation. However, the celebration's date was a special day to have Helen's party, as it would've been her and Roy's 79th wedding anniversary. The birthday celebration included strawberry-themed décor and goody bags, Parkesdale Farms' cookies, live music by Dennis Lee and his band including accomplished fiddle player Stephanie Ann, and of course, cake!Dennis Lee has been a performer at the Strawberry Festival for 40 years and stated about Parke, "I've known Helen for decades; she and her husband would come to my shows all the time. This performance is as important as if I were performing in front of 10,000 people on the main stage at the Strawberry Festival." The party, made possible by Helen's daughters, Sandee Sytsma and Colleen Fulton, as well as Grace Manor employees, put smiles on several faces, with those in attendance laughing, clapping, and singing along to Lee and his band. When asked by Lee about her favorite birthday tradition, Parke said it was, "Eating dinner at Ruth's Chris in Tampa with Roy."She also gave some advice to the younger generations and said, "Enjoy every day as much as you can." Cheers to 97 years, Helen!
Parkesdale Farms Matriarch Celebrates 97th Birthday at Grace Manor
By Jennifer Jordan Member FDIC 509 W ALEXANDER ST. | PLANT CITY, FL | 33563 813.707.6506 thebankoftampa.comthebankoftampa.com Happy New Year from The Bank of Tampa. Wishing you a prosperous 2022! At The Bank of Tampa, the relationships we have with our clients and communities go far beyond transactional banking—we stand by them every step of the way, during the good times and the uncertain ones. Each person, business, and situation is unique. You deserve personalized service. You deserve a relationship. And we are in the relationship business. Member FDIC 509 W ALEXANDER ST. PLANT CITY, FL | 33563 813.707.6506 thebankoftampa.com Happy New Year from The Bank of Tampa. Wishing you a prosperous 2022! At The Bank of Tampa, the relationships we have with our clients and communities go far beyond transactional banking—we stand by them every step of the way, during the good times and the uncertain ones. Each person, business, and situation is unique. You deserve personalized service. You deserve a relationship. And we are in the relationship business. BEST BANK Our Customer Service Is What Sets Us Apart From The Rest! Our Team Is Here To Serve You!
19 PAGE
Some have already stopped reading this article and said, "Why should I do that? No one has ever done it for me?" Well…. you may just be the issue. We receive what we graciously give, and we gain what we are willing to lose. If we want happiness and not pouting, we give grace and not growl. If we want respect, we give lifting hands and not pointing fingers. If we desire to be seen, serve more and not asked to be served or recognized for it. I know. It seems like a "Sunday Sermon" AND I have realized that I would rather see a sermon than hear one any day. I have spoken these few but penetrating words of life to those that are often hurting in the silence of customer service, and I hear a variety of responses. Some are quiet and waiting for the "BUT" to come and that usually means we are about to become a BUTT. They are amazed when there is no "But", just a smile. Some have wept when I spoke these simple words, as they wondered if they could make it through another "I can't stand your company, business, etc…" day. Some smile and say, "Not yet but thank you for being the first." Sadly, more have said, "No one has ever said that to me." These are the responses that break my heart and should all of us because Plant City is a unique and special family to go and grow.
Over the last two months, I have been testing this theory: "We all need encouragement, appreciation, and a boost of "go team" that enters through our ears, that rattles around in our mind and then settles in our heart to lift us up."
"Heroes' Heart"
offering quality healthcare. Have A Safe And Happy School Year!
a gift from the
I usually write regarding my First Responders and the amazing gifts they give us every day with their dedication to duty, service to our Nation, and possible sacrifice of their lives. We should always express our thanks and appreciation to these modern-day heroes. I also want to encourage our community and our First responders to do something for the next thirty days (yep, 30) that I believe will transform the pounding heart of Plant City in an even greater way. Let me explain.
Dr. Daniel(Chaplain)Middlebrooks are Lord". each child patient,
We view patient care as an investment in the future of
and take our mission very seriously. Our providers provide gentle, compassionate care to each
20 PAGE
Now, if you would like to let me know what impacts this challenge has made on those around you (and you), email me at drdan@therelationshipleader.com. I would enjoy adding them to the next "Heroes' Heart" edition.
The Challenge described: For those that truly want to build the heart of this amazing community to become a brighter light for example in a world that seems to grow darker every day, say the above statement to at least 3-5 people a day (family is a great start but go outside it fast). Watch the person's reactions, hear their words, and remember what it did for them and for you.
Commercial Insurances: Aetna • Avmed • Blue Cross Blue Shield Cigna • Humana • MultiPlan • United Health Care Medicaid: Humana Medicaid • Simply Healthcare United Health Care Medicaid • Sunshine Health www.plantcitypediatrics.com BEST PEDIATRICIAN 2022WINNER Plant City Pediatrics believes that "children
When we get to the heart of all matters, it is usually the heart that matters. Speaking something that lifts a heart will do more than bring a smile to a weary face; it brings a breath of longed-for air into the labored lungs of workers, freshness to the fatigue-focused leaders, and peace for the problem-stricken overworked parents. With that riveting explanation, I would like to challenge all of Plant City (and those that live all around us) to say the following for the next 30 days to anyone serving you in the numerous stores, stations, schools, and even telephonic"Beforeservices:webegin, I want you to know how much I appreciate what you do and all you put up with in your day?"
W hen was the last time you said, "Please" or "Thank You"? We can often say it as a matter of rote memory, like breathing. Yet, have you ever considered that these words are only the beginning of larger impacts we can make in someone's life?
21 PAGE
22 PAGE 813-966-4304 BACK TO SPECIALSSCHOOL BETTER THAN NEWDOVER WOODS 4 BEDROOM 2 BATH WITH POND VIEW $435K BOTTOM 2500 SQUARE FEET 4 BEDROOM 2 BATH, LARGE KITCHEN! $500K
23 PAGE To redeem, simply show your server your Florida ID with a Plant City address GET 20% GOFF ET 20% OFF Y O U R B I L L E V E R YY O U R B I L L E V E R Y M O N D A Y - T H U R S D A MY O N D A Y - T H U R S D A Y J U S T F O R B E I N G A L O C A L J! U S T F O R B E I N G A L O C A L ! 5 2 1 0 T H O N O T O S A S S A R O A D | P L A N T C I T Y , F L 3 3 5 6 5 8 1 3 7 5 2 9 1 0 0 | W W W . K E E L F A R M S . C O M Trivia every Tuesday at 6:30 PM Live Music every Wednesday, Friday, Saturday, and Sunday W I N E R Y | B R E W E R Y | R E S T A U R A N T KIDS EAT KFREE IDS EAT FREE E V E R EY V E R Y M O N D A Y - T H U R S D A MY O N D A Y T H U R S D A Y W I T H T H E P U R C H A S E O F A WN I T H T H E P U R C H A S E O F A N A D U L T E N T R E AE D U L T E N T R E E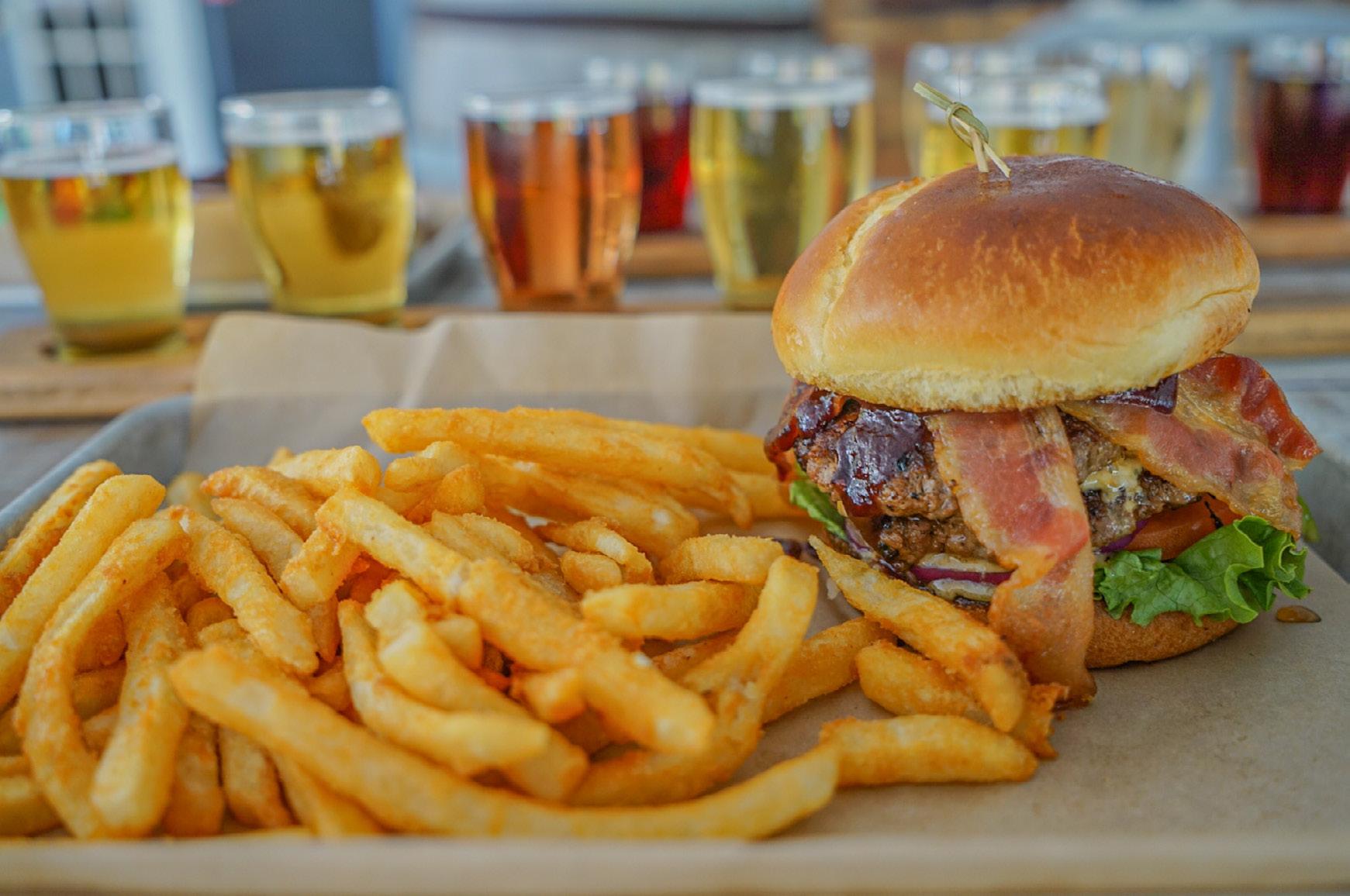 PeopleRachDarcaofPlant City
D
24 PAGE
arca Rach, an esthetician employed by Florida Eye Specialist and Cataract Institute in Plant City, moved here with her parents from Pipestone, Minnesota in 1978. The Plant City High School graduate earned her Associate of Arts degree from Hillsborough Community College and then the esthetician license. While she thoroughly enjoys her work, she also has a passion for planning family gatherings and decorating for holidays. Did your work bring you to the Walden Lake Eastgate community? Yes, eventually. For nine years I worked in the Radiology Department at Brandon Hospital before becoming an esthetician for Florida Eye Specialists and Cataract Institute in Sun City Center. I've been with the company 20 years and when a position opened here at the Plant City office, I applied so I'd be closer to home. Describe some childhood memories of your life in Plant City. We went to the Plant City Swim Club when we first moved here. Everybody did and I remember rows of bikes. This is when I first met many of my lifelong friends. Other memories include being active with Jackie's Dance Studio and Imagination Station from elementary through high school grades. Those times involved parades, recitals, and performances. So much fun!! Tell us a little about yourself. I'm a twin and love it. I have two bonus kids and three wonderful granddaughters. My husband Ken and I just got a new puppy -- Brandy! A Goldendoodle! For the last seven years, I've volunteered as an Ambassador for the Strawberry Festival. I've also been in the Plant City Junior Women's Club and I'm always involved when our PCHS graduating class has a reunion. The most fun thing I do at home is keeping a Christmas tree up all year and changing the decorations for each upcoming holiday. During the Christmas season, I decorate five themed Christmas trees. After Ken and I married, we bought our house in Plant City. Since I have always loved a party and entertaining, my family handed that baton to me. Since then, Ken and I have hosted seasonal holiday gatherings for the family. How do you spend your spare time when you're not working? I keep extremely busy. I like to shop for holiday décor, go to the beach, hang out by the pool, travel, decorate, and spend time with family and friends. What do you enjoy about Plant City? I like that the majority of my family and close friends are here! Everything is so close, and we all look out for each other. I wouldn't want to live anywhere else. By Cheryl Johnston
25 PAGE SEE OUR FINISHED HOMES AT OUR SOLD COMMUNITYOUT "PARK PLACE." ENTER AT 1809 N GORDON ST, PLANT CITY BOATS & RV'S ALLOWED IN REAR YARD WITH OPTIONAL SLAB FENCES NOINCLUDEDHOMESITESALLOWED!INPRICE!LOT "PREMIUMS" IN ADDITION TO WORKSHOP/GARAGEGARAGESATTACHEDINCLUDEDWEOFFEROPTIONALDETACHEDWHYGETA30YEARMORTGAGEONAPOORQUALITY,COOKIECUTTERHOME?WHOKNOWSWHATLOAN%RATESWILLBEINAFEWYEARS?WEBUILD "FOREVER HOMES" FOR ROOF,CABINETS,CHOICESINCLUDEDFAMILY!YOURCOLOROF42INBRICK,PAINT,GRANITE,FLOORING!ANDWEOFFERMANYMANYOPTIONALHIGHENDDÉCORITEMS
By Dr. Scotty and Hsiu Huang History Center Plant City Photo Archives, Inc.
26 PAGE
Did Know?You
Abundant sunshine, tropical weather, and sandy beaches kissed by clear blue water are some of the appealing visuals that pull visitors from all over the world to the "Sunshine State". However, the factors creating Florida as a geographic paradise also make it an ideal location for naturally occurring disasters. Hurricanes, sinkholes, flooding, and tornadoes are just a few of the harsh conditions featured throughout the Florida landscape and the state ranks as one of the highest in the U.S. for such catastrophes.Oneof the most frequently associated disasters are hurricanes. Photographs from the aftermath of Hurricane Donna in 1960 reveal just how much destructive force a Category 4 storm can produce. Images of business owners boarding windows and shoppers stocking up at the grocery store suddenly shift to trees ripped from the ground and residents wading through streets flooded with nearly a foot of water. Donna's path took it straight through Central Florida and affected every state along the east coast. Due to its significant destruction, the name Donna was officially retired from use by the National Hurricane Center. Another prominent issue for Floridians is sinkholes. Florida has the most frequent number of sinkholes than any other state and the highest level of activity occurs in the West Central Florida region. Though a natural occurrence, sinkholes can be aggravated by human activity, drought, and storms that produce heavy rainfall. Dramatic shifts from droughts to an abundance of water are a major cause for concern regarding sinkholes. Acidic rainwater dissolves the bedrock creating cavities which collapse in on themselves from the weight above them, much like the one shown on Highway 92 back in 1968. Yet, in spite of the vulnerabilities associated with Florida's climate and geographic location, people continue to make it their home. Generations of residents within the West Central region can tell you at least one story about their experiences with natural and human-induced destructive forces. The photographic evidence of these misfortunes are visual reminders of hardships faced and the resilience of our communities when dealing with the aftermath. You can learn more about these events at the Plant City Photo Archives and History Center located at 106 S. Evers St. in historic downtown Plant City, open Monday–Thursday, 10:15am to 7:00pm. For additional information, or if you would like to share your photos with the Archives, please email info@ plantcityphotoarchives.org or call the office at 813.754.1578.
NationalReferencesOceanic and Atmospheric Administration, National Hurricane Center,Sinkholes,https://www.nhc.noaa.gov/FloridaDepartment of Environmental Protection, https:// floridadep.gov/fgs/sinkholes. Disasters
Documented
27 PAGE
28 PAGE Price and participation vary by location. Fazoli's and logo are federally registered trademarks of Fazoli's System Management, LLC, Lexington, KY Copyright © Fazoli's 2470 Palumbo Drive, Lexington, KY 40509-1117 Fazoli's is celebrating Fall and Football. Fazoli's is celebrating Fall and Football. PLANT CITY: 238 West Alexander (813) 441-4260 We Cater. Order Online at cater.fazolis.com Bring in your football ticket from the games for Hillsborough County High Schools and receive a FREE Large Drink or Small Spaghetti with Meat or Marinara Sauce. fazolis.com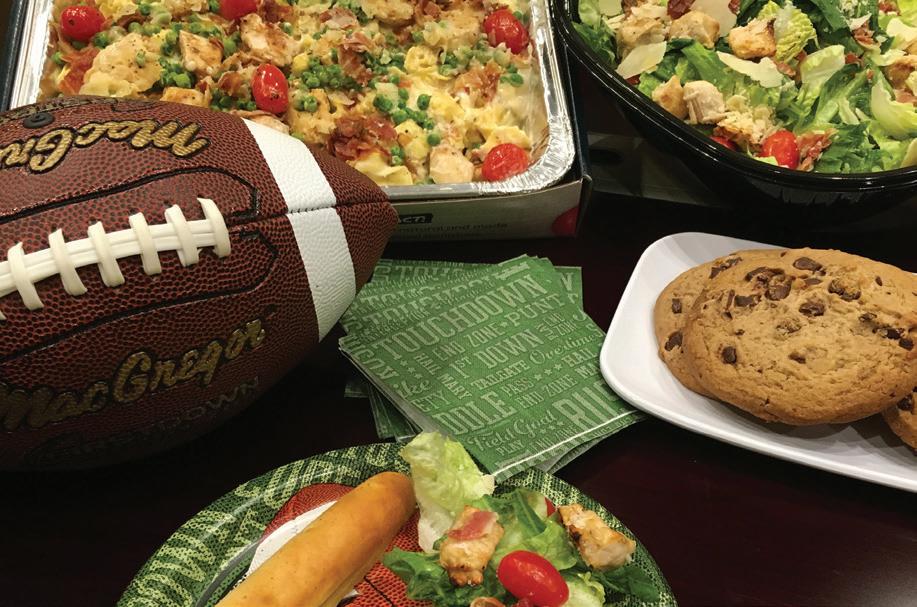 29 PAGE
30 PAGE
31 PAGE
32 PAGE
Owned by third-generation Plant Citian Matt Durrance and his wife, Rhonda, OneSource Insurance offers Liability, Auto, Property, and workers' compensation to commercial lines and Home, Auto, Personal Liability, and Recreational insurance personal lines. Meet Matt Durrance as he chats about his hometown roots and what makes OneSource Insurance the solution to
on
your coverage woes. Insurance'sOneSource Plant City team of agents has more than 120 combined years of experience in the industry.
33 PAGE ONESOURCE INSURANCE'S MATT & RHONDA DURRANCE BY CIERRA CRAFT 1514 S ALEXANDER ST SUITE 205, PLANT CITY, FL 33563 | (813) 759-1044 | MON-FRI 9:00 A.M. TO 5:00 P.M. WE'VE GOT YOU COVERED: When dialing the insurance company, you are often facing a terrible accident or damage to your home, vehicle, or business. It can be nerve-wracking and frustrating to speak to an agent who only has the big insurance corporation's interest in mind. But, at OneSource Insurance, agents live, work, and do business right here in Plant City; you're speaking with a friend when you need one the most.
I attended all local Plant City schools: Cork Elementary, Lincoln for 6th, Marshall for 7th, Tomlin Middle School for 8th and 9th, and graduated from Plant City High School.
Matt, please tell us a little about yourself.
In 2015, my wife, Rhonda and I opened OneSource Insurance (OSI) in Plant City, Specializing in Commercial Insurance. We started with only 3 employees me, Rhonda, and Ashley Zinke. Seven years later, our first employee, Ashley Zinke is still leading our day-to-day office operations as well as a Commercial Account Manager. Since starting OSI, we have grown to 13 employees, agents, and support staff with over a combined 120 years of experience in the insurance industry. In 2016, we purchased a local Plant City Agency, AFG Insurance, and began providing personal lines insurance products as well. What services does OneSource Insurance offer? OneSource Insurance provides personal, commercial, and life/health insurance products. We focus on Liability, Auto, Property, and workers' compensation on the commercial side and Home, Auto, Personal Liability, and Recreational insurance on the personal side. We partner with companies such as Nationwide, Liberty Mutual, Hartford, FCCI, Progressive, Berkshire Hathaway, and many others. We strive to deliver exceptional service and insurance products to our customers.
I am the youngest of four children having three older sisters. My parents Larry and Shirley Durrance are both from Plant City and were hardworking, caring, and wonderful parents. I've been married to my wife Rhonda for 15 years and have four children Cody, Courtney, Chase, and Carter. Rhonda has spent over 25 years working in the Information Technology industry for top 100 companies and recently has retired and has a more active role in our local community.
34 PAGE
My family has been residents of the Plant City area for three generations. My grandfather Joe "Blackie" Jalbert was a builder of many homes in the local area and later served as a building inspector for the City of Plant City until his retirement. We love Plant City and think it's a wonderful community to live, raise our children and operate a successful business. I coach Little League baseball and have been involved with the Greater Plant City Chamber of Commerce, Plant City Noon Rotary Club, and the Elks Lodge.
Matt and together.yearshaveinOneSourceDurranceRhondaopenedInsurance2015.Thecouplebeenmarried15andhavefourkids
I started in the insurance industry in 2002 working for a local insurance agency and transitioning to one of the largest privately owned insurance agencies in the country in 2008 specializing in commercial insurance products.
What makes OneSource Insurance different from other insurance agencies in Plant City?
Matt Durrance is a third-generation Plant Citian and began his career in insurance in 2002. He coaches little league baseball and is an active member of the Chamber, Lions Club, and Elks Lodge.
OSI operates a bit differently than most insurance agencies today. During my career as an agent, I've seen and experienced the greed within the agency sector and believed it could be done better. Why should the owners reap all the rewards from the agent's hard work? So, we structured the agency so that the agents and employees would benefit the greatest from the company's growth and profitability. Our agents are paid the highest percentage of commissions, have a vested ownership interest in their books of business, and have unlimited income potential. Our agents benefit from an earnings side, are able to take care of clients' needs better, and have control of how they manage and grow their careers. I believe we have the best staff around and could not be prouder of them! What are some of the challenges you've seen in the insurance industry? Being in the insurance industry for over 20 years, I have seen and experienced many market challenges and cycles. Florida really has its own specific challenges within the insurance market versus other states around the country. As most people are experiencing the challenge in the Homeowners Insurance market right now, in Florida we have had the same challenges in the commercial property and commercial auto market as well. Being an independent agency with access to over 50 carriers, we have several markets we can approach to help find the best coverage at the best price for our clients. How has technology changed the insurance industry and the way you serve clients? Technology has certainly penetrated the insurance industry as well. Consumers can now obtain insurance coverage via the internet and agency websites. Technology has also streamlined the quoting and binding process and made the insurance transaction more efficient. It helps reduce errors and also speeds up the process for the customer. However, at OSI we still believe the customer is more than a transaction and work to build relationships with our customers. I'm of the old school mentality that insurance is a people and relationship business!
35 PAGE
Did your grandfather Blackie give you any life advice you still carry with you to this day? Yes, my grandfather was a very hard worker and could be tough but was always fair and honest with the people he worked with and for. I would spend summers during my early teenage years working for my grandfather cutting wood stakes that are used in the construction industry. We would talk about business and people he knew that became successful in the business world and why. It was always my dream to be a business owner and he always encouraged me to do so. When I opened OneSource Insurance, he was one of the first people to come by to visit and check things out to make sure I was doing it the right way. When he passed away and my family was going through his things the only item, I wanted that belonged to him was a particular hammer that he used in his building days and later projects around the house. That hammer always serves as a reminder of hard work and perseverance.
36 PAGE O ering all kinds of MotorLoans for all kinds of travel. JUST ATV | AUTO | BOAT | MOTORCYCLE | RV Apply for your MotorLoan at TraxCU.com FEDERALLY INSURED BY NCUA. Trinkle Redman, P.A. Attorneys at Law *The hiring of a Lawyer is an important decision that should not be based solely upon advertisements. Before you decide,ask the lawyer to send you free written information about their qualifications & experience. 121 North Collins Street Plant City, FL 33563 • 813-752-6133 Corporate & Business Law • PartnershipsIncorporations,&LLC"s • Acquisitions, Sales & Mergers Family Law • Dissolution of Marriage • Adoptions Estate Planning & Probate • Will & Trust Drafting • Probate & Administration of Estates Real Estate • Commercial & Residential Closings • Title Insurance • Development, Planning & Zoning • Foreclosures • Landlord -Tenant Litigation & Lawsuits • Commercial Litigation & Collections • Real Estate • Property Damage • Probate 2022 WINNER
37 PAGE H I S T O R I C D O W N T O W N P L A N T C I T Y , F L O R I D A P L A N T C I T Y F O R M O R E D E T A I L S , V I S I T P L A N T C I T Y M A I N S T R E E T . O R G wearemainstreetplantcityfl plantcitymainstreet
38 PAGE 2022 WINNER BEST INDOOR AND OUTDOORCONTROLPEST
39 PAGE CARETAKINGOF BUSINESS FOCUS MAGAZINE Billy Herold's Auto Sales Brick House Café El Mirasol Inc. Life Family Church Nick's Pizzaria & Wings Poppell Insurance Raulerson Castillo & Company Wells Memorial & Event Center Woodside Dental Grace Manor at Hunters Creek Mi Casa Mexican Restaurant Trax Credit Union
"Honest hometown dealership. This makes my third purchase and he has stood behind every vehicle," says one Google Review. Visit Billy Herold's Auto Sales to see the current inventory.
FOCUS sat down for a Q & A with Billy Herold to chat about the auto industry as a whole, his shop, and his passions. Billy, you've sold vehicles for decades. Tell us how you got into the industry. My love for cars got me into the car business; I started in the restaurant business in 1972, and in 1976, I got into the car business. By the time I was 21 years old, I bought, owned, and sold about 20 cars; I was a car fanatic. I started at Wilson Davis Ford in the sales department in 1976 and sold a car on my first day. When Gary Bell came to town in 1978 and was recruiting salesmen, I went on to work there for the next 22 years and the last twelve years as the General Manager. When the business was sold to Bill Heard Chevrolet, I went into business for myself as an independent dealer and built up four locations. I got gobbled up in the crash in 2008 and then went to work with Mike Sparkman at Bartow Chevrolet from 2008 to 2011. Since 2011, I've had Billy Herold's Auto Sales. So, I've got 47 years in the car business. You've seen a lot in your 47 years. What are some of the biggest challenges today?
Today, the biggest challenge is finding inventory at a good price. Everyone is scrambling to find cars and there's a shortage.
40 PAGE
When you buy a vehicle from Billy Herold, you work with him directly. Herold is a longtime resident of Plant City, raised his two sons here, and continues to be an active part of the Plant City Noon Rotary Club and Plant City Elks Club. Billy is loyal to his customers and his community, not the manufacturer.
FOCUSBUSINESS
Billy Herold has served Plant City since 1976. In his office is a plaque with each of his business cards throughout his career.
BILLY HEROLD'S AUTO SALES
Car buying at a big franchise dealership has pretty waiting rooms, a coffee bar, and sharp-dressed salespeople. But, when you shop at Billy Herold's Auto Sales, you get what you need and what you came to see, without all the extra frills. Before shopping at the big box car dealership, check out what Billy Herold Auto Sales can offer you. Herold has worked in the industry for nearly 50 years, having sold everything from the fuel-efficient work commuter to a family vehicle with cargo space and lots of seating.
41 PAGE
Billy Herold's Auto Sales offers reliable, clean cars, trucks and SUVs. Herold says he is now selling vehicles to the grandchildren of clients he sold vehicles to 40 years ago.
201 E Baker St. | Plant City, FL 33563 | (813) 767-6317
Monday to Saturday 9AM to 6PM I got caught in the tail end of the gas shortages in 1975 and 1976; I saw the Jimmy Carter Administration implement 20% interest rates; the downturn of 1988; Desert Storm in 1991; then, of course, 9/11 in 2001; four hurricanes in 2004; and the crash of 2008. I thought I had seen it all until COVID hit, that was a whole new animal and I survived that. It is the first time we have had an inventory shortage due to no chips for new cars, which has created inflated values. There is one thing for certain in the car business: Nothing is certain. How do you overcome these challenges? What sustains you? It's like a boxing match: You get knocked down but keep getting up and you've got to figure it out. Whatever the circumstances may be, you've just got to get up and figure it out. My repeat customers and my referrals are what sustain me. My business is built on repeat customers and now, I'm selling to the grandkids of customers I sold to 40 years ago. What does the future of the car industry look like? I think manufacturing has learned they don't need big inventories to sell cars. It's far more effective to be lean and have customers order cars. I think manufacturers have to figure out how to build vehicles faster to accommodate customers' orders. From the time you order, it could take eight, ten, or twelve weeks, so they need to figure out how to build a vehicle in four weeks and get them from the manufacturer to the dealer. You've sold thousands of cars throughout the years. Any plans to retire soon? I don't sit well, I have to stay moving. I'm 66 years old and I love my business and look forward to getting up and coming to work every day. Even more so, I love my customers. What do you like to do when you aren't at work? I like boating; we go to the Bay and St. Pete and just bought a new pontoon. We just enjoy the atmosphere and the food. We love traveling, too. We just got back from Caloosahatchee River with the kids and grandkids. Next, we're going to Asheville, North Carolina, we'll spend Christmas in Savanna, Georgia, and next June, we're going to Maui, Hawaii. My wife is our trip planner; she makes the plans and just tells me when we're going.
Billy Herold is proud to be named Plant City's Best Used Auto Sales in 2018, 2019, 2020, and 2022. These plaques are displayed in his office at 201 E. Baker Street.
42 PAGE FOCUSBUSINESS
BRICK HOUSE CAFÉ
For 14 years, Brick House Cafe has been one of Plant City's favorite restaurants, always drawing in both old and new customers with its award-winning burgers, breakfast, dessert, and service. Located at 206 S. Evers Street, the restaurant occupies Plant City's first jailhouse. The menu consists of all American, made-from-scratch dishes by owner Shari Sarris and her son, Spiros.
It isn't uncommon to see the Brick House Cafe bustling with hungry families, blue-collar workers, and regulars early in the morning. Breakfast is served all day, starting at 7:00 am. Start your morning with one of the restaurant's breakfast plates, omelets, biscuits and gravy, pancakes, waffles, or French toast. Found only at Brick House Cafe, try the Southern Fried Grits for $7.99 served with gravy, cheddar cheese, and bacon, as well as BH exclusive dishes such as Churro French Toast & Creme Brulee Waffle for $8.99. Brick House Café is best known by its loyal customers for its savory hamburgers. It is an eight-time winner of Focus Magazine's Readers' Choice Award for Best Burger. Whether it's a simple hamburger, a sumptuous bacon cheeseburger, or the appetite-busting monster double cheeseburger, patrons rave over the Brick House's fresh handmade patties and perfectly grilled buns. Customers can take advantage of the restaurant's Burger Special, served with fries for less than $9. Kids 10 and under can enjoy a BH burger with fries for less than $5.99. Shari and Spiros knew the restaurant needed made-from-scratch desserts. The in-house dessert bar is the creation of Shari's daughter-in-law and Spiros' wife, Mellisa. Mellisa enjoys baking cakes, but also enjoys trying out new recipes to offer seasonal varieties in the restaurant and takes special orders. Her Italian Cream Cake, Pineapple Pie, and Coconut Cream Pie are the top
The staff at Brick House is award winning for their customer service. Shari Sarris is proud of the restaurant's numerous Readers' Choice Awards including best burger, best service, best breakfast, and best dessert.
206 S Evers St. | Plant City, FL 33563 | (813) 752-8546 | brickhousecafepc.com
Desserts by Mellisa is the in-house bakery run by Shari's daughter-in-law. Customers can order by the slice or place an order ahead for a whole pie or cake.
Tues-Sun 7:00AM to 2PM
The appeal of dining at Brick House is not only the food but the service. Diners are greeted by the hostess and wait staff with a smile and speedy service. It isn't uncommon to see Shari in the dining room chatting with customers when she isn't leading the kitchen staff. As one of Plant City's most "winningest" restaurants, it's no surprise the dining room is crowded with positive reviews like these: "Best breakfast in Plant City!!! Great service too!" "I have been eating here for many years at least three times a week. We love this place."
Brick House Cafe is proud to be a part of the downtown district and active within Plant City Main Street, as well as the Greater Plant City Chamber of GuestsCommerce.candine in, carry out, or order by two delivery apps: GrubHub and Bite Squad. To order a cake or one of Mellisa's other desserts, call Brick House Cafe at (813) 752-8546. Follow The Brick House Café on Facebook to keep up with all its latest news, updates, and promotions. Visit the Brick House Café website at www. brickhousecafepc.com for restaurant information, menus, and details for "Desserts by Mellisa."
43 PAGE
three customer favorites. Mellisa's hard work paid off: In February 2021, Brick House won FOCUS Magazine's RCA award for Best Dessert. Shari, Mellisa, and the team look forward to reclaiming that title at the 2023 RCA awards.
"We love the Brickhouse. Our favorite place to eat in PC!! Can't beat the food, atmosphere & the BEST waitresses in town!!!"
44 PAGE FOCUSBUSINESS
EL MIRASOL INC.
What started as a couple making fresh tortillas and Mexican bakery items to provide for their family, turned into a multi-dimensional and multi-generational, family-owned and operated corporation. In February 1987, Guillermo and Pat Gama opened a small, simple bakery on Turkey Creek Road, making and selling Mexican food. Two years later, they moved their business to Reynolds Street and that's when things really took off. The Gamas started making and selling fresh tortillas. Guillermo worked at Publix as a meat cutter and helped Pat with the bakery during his time off. In the 1990s, the business grew and the Gamas opened El Mirasol, Inc., a multimillion dollar business that ships Mexican food around the state, the nation, and internationally. If you've purchased tortillas at the grocery store or eaten one in a restaurant, there's a very real possibility it was made in your own backyard. The product is sold to restaurants, distributors, and stores, making El Mirasol, Inc. one of the largest producers of Mexican food in the state. El Mirasol, Inc. specializes in corn tortillas for crispy or soft tacos, enchiladas, and flautas. The company also makes flour tortillas in seven sizes and die-cut flour tortillas for deep-frying. The company also produces tortillas chips, tortillas strips, and wraps with flavors such as Pico de Gallo, Chipotle, Spinach, Tomato Basil, Salsa Verde, Garlic, and others, such as Whole Wheat Flour, Banana, Peanut Butter, and Chocolate. El Mirasol also produces its own brands of Corn and Flour Tortillas, such as La Guera, La Famosa, & Desi Chapati, as well as Private Labels to chain Supermarkets, Distributors, and other Tortillerias.
El Mirasol, Inc. presented their product at food shows and tortilla conventions, such at the Tortilla Industry Association.
In 2020, El Mirasol sent thousands of cases of flavored wraps to American military personnel overseas, as well as participated in First Baptist Church of Plant City's I Love Our City, a bi-weekly food pantry to assist families during the height of the COVID-19 pandemic. The family's companies, El Mirasol Inc., El Mirasol Bakery & Grocery, and Mi Casa Mexican Restaurant Plant City, and Mi Casa Mexican Restaurant and Cantina of Riverview are regular participants El Mirasol specializes in corn, flour, and flavored tortillas. The factory produces thousands of tortillas per day off Airport Road.
45 PAGE 4008 Airport Road | Plant City, FL 33563 (813) 754-5857 in the Plant City Christmas Parade and the Florida Strawberry Festival Grand Parade.
Adriana Lira, the couple's granddaughter, runs the business today, noting her family's commitment to the community and creating jobs. "Decades ago when my grandparents started their small business with humble beginnings, they not only invested in themselves but also invested in Plant City," said Lira. "El Mirasol is committed to employing Plant City's dynamic workforce."
El Mirasol is certified by the American Institute of Baking, certified for food safety and quality by Silliker, and certified as a Florida Minority Business
The family's tortilla factory operates on a six-acre plant warehouse on Airport Road. An operation that size employs hundreds of people, from the office staff to line workers, to warehouse personnel.
Pat and Guillermo Gama for the cover of FOCUS in March 2020. The couple began their Mexican bakery in the late 80s. Today, the Gama family businesses have grown to the tortilla factory, the bakery and grocery, and two Mi Casa locations.
Those with experience in a warehouse or food manufacturing are encouraged to call El Mirasol to schedule an interview.
WhileEnterprise.Guillermo and Pat's handing the business over to their granddaughter, one would imagine they're ready to slow down. The couple still attends food shows and tortilla conventions alongside their granddaughter, representing the business they built together, and demonstrating the power of hard work. Lira says her grandparents are still actively participating in the businesses, ensuring all are going strong. The Gamas continue to be the backbone of this family enterprise. "Coming from nothing to now having a legit business for our family shows that hard work, and determination can take you anywhere," said Lira. "El Mirasol is a minority-owned, female-owned, Hispanic business. This means a lot to us."
El Mirasol is a member of the Greater Plant City Chamber of Commerce and the Tortilla Industry Association, to which Lira is a board member and her grandparents are TIA Hall of Fame recipients.
With a remodeled hospitality room, a resurfaced parking lot, and the addition of a bookstore this year, folks are enjoying the updates growth brings. Planning for construction work to enlarge the sanctuary will begin soon.
Jack Myers Ministries has initiated plans for its next crusade in Mexico in 2024. With a population of 72 million, the team's expectation for new converts is "Seeinghigh.
Interestingly, more than 50% of LFC members serve in the church's various ministries. So, with a balance of wisdom, energy, and resources, LFC is well-equipped to continue its evangelistic outreaches. Twice now, Channel 10 news has reported on the church's perseverance and community-service accomplishments. And LFC was just announced as the Gold Winner for the "Best Place to Worship" category in the "People's Choice Awards" presented by the Tampa Bay "WeTimes.believe our church is thriving because God is inspiring our people to minister to locals in our community parks and schools," Dr. Jack explained. "Through our Common-Unity Program, we also encourage the first responders in our fire and police departments along with our teachers!"
Using a grid to map their reach, the church has visited, prayed for, and invited people in virtually every Plant City neighborhood to discover Jesus. "Over the last 12 years, we've been very strategic about serving others locally," explained Pastor AllMarie.are welcome to the weekly Sunday services. The public is also invited to the church's upcoming "Word & Spirit Conference" at its campus from September 9-11, 2022, nightly at 6:30pm.
With a heart for world missions, the couple has taken more than 700 missionaries on crusades over the years, seen over 1,000,000 people accept Christ, and have met mayors, governors, and Duringpresidents.their 2022 campaign in Nagua, Dominican Republic, the Mayor presented the team with a key to the city. He was thrilled with reports that more than 5,000 attendees during the three-night outreach accepted Christ as their Savior. "For the last eighteen months, we had planned for this trip," Dr. Jack offered. "And as a result of God's desire to be in relationship with the people He created, we witnessed miracles, healings and churches in the Nagua area packed with people who wanted to experience more of God's love."
LIFE FAMILY CHURCH
Life Family Church Growth for a house of worship in a community is a great thing! And the dynamic & diverse congregation at Life Family Church is experiencing it and preparing for expansion!
46 PAGE FOCUSBUSINESS
Dr. Jack Myers and his wife, Pastor Marie, established the church in 2010. They shared: "We are excited to welcome new people each week."
From the powerful testimonies of families whose lives have been blessed, it's easy to understand why God is expanding the reach of Life Family Church. Jack Myers Ministries In addition to pastoring, the Myers do crusade evangelism. Since 2007 they have ministered in more than 20 evangelistic crusades in 13 countries and 38 states – with miracles, following.
people respond to the Gospel message is our greatest joy. We know how God's power can change a life forever." Since his personal encounter in 1993, his passion has been to share the Gospel with as many as possible. God is bringing exponential growth to this area of ministry as well. The sanctuary at Life Family Church welcomes all to worship, pray, and receive the word of God.
Life Family Church is the 2022 Gold Winner for "Best Place to Worship" category in the "People's Choice" for the Tampa Bay Times.
Instagram @lifefamilychurch_
47 PAGE
"To watch new believers follow Jesus with all their heart, soul, mind and strength makes every effort worthwhile."
Life Family Church, Life Christian University, Jack Myers Ministries Missions 600 W. Dr. Martin Luther King, Jr. Blvd. | Plant City, FL 33564 | 813-708-2783 | lifefamilychurch.net
The exceptionally affordable fees at LCU help more people accomplish their goal of an advanced degree. Tuition starts at only $200 for undergraduate courses. Some previously taken college courses may also matriculate to fulfill LCU degree requirements. For convenience, all are welcome to observe one class session for free.
Life Christian University Life Christian University equips students to become effective and morally-guided leaders in their communities, churches, and jobs. For 27 years, LCU has equipped more than 40,000 graduates at 300 campuses in 38 states and 17 other countries.
facebook.com/LifeFamilyChurchGO | facebook.com/LCUPlantCityFL | facebook.com/JackandMarieMyers
Registration for the 2022-23 year is available now. To accommodate full time career hours and family responsibilities, classes are held every other month, starting in September. Orientation for currently enrolled students is Sunday, September 18th, 3:30 - 5:30. The first Weekend University happens September 23-24 and the first night of traditional class begins Tuesday, November 1, 2022. Please contact Pastor Marie Myers at LCUPlantCity@gmail.com to begin the application process.
Pastor Jack and Marie Myers
Pastor Marie directs the Plant City campus, #19 of 21 she has placed within the U.S. Now in its 12th year, more than 200 students have studied in the non-denominational accredited program of Christian-centered classes to earn Associates through Doctorate degrees in Theology.
48 PAGE FOCUSBUSINESS
Nick's owner Jimbo Sparks is proud to offer a selection of traditional Italian classics such as Chicken Parmesan, Lasagna, and Chicken Alfredo Pasta. Each entree includes salad and & garlic knots for $13.02 total. What's an Italian meal without cannoli? Add one to your meal for $3.02 or a fresh slice of cheesecake, also made in-house, in these flavors: Raspberry, White Chocolate, Dark Chocolate, Caramel, or Plain. Looking for something ooey-gooey and warm, then try Nick's Calzones, which come with Ricotta and Mozzarella cheeses, and Strombolis, which come with Marinara, Mozzarella, Pepperoni, & Ham. You can add any pizza toppings to the Calzones or Strombolis for an additional cost per topping.
Recently, Nick's hosted a Spirit Night for Dover Elementary School. The schools created flyers promoting the event, the kids' passed out flyers throughout the neighborhood. For each patron that mentioned Dover Elementary when checking out, a portion of the ticket subtotal went directly to the school. The school was then able to host an End of the School Year banquet recognizing top students, athletes, and more. "It helped the school out and I got new people into Nick's, so maybe I got a few new customers, too," said Sparks. "It's a win-win."
Small in size, but big in flavor, Nick's Pizzaria & Wings has been serving up award-winning pies for 10 years. Along with delicious jumbo wings, hamburgers, pasta dishes, and crisp salads, this cozy casual Plant City spot attracts food lovers from all over the community. Good Food Voted the Best Pizza in Plant City by FOCUS readers, Nick's Pizzaria & Wings is known for its flavorful New York-style pies. Pizzas can be purchased in 10, 12, 14, 20, and 28-inch in classic flavors such as pepperoni, cheese, supreme, veggie, and deluxe. Take your cheat day to the next level and order one of Nick's 16" specialty pizzas in flavors only found at Nick's, including Caprice, Chicken Bruschetta, Buffalo Chicken, Bacon Cheeseburger, White, Pesto Chicken, The Harvey, and Breakfast Pizza. Nick's prides itself on offering fresh, never frozen jumbo chicken wings. Customers can choose from 8, 12, 20, or 30 and up bone-in wings with 16 different housemade sauces. Whether you're stopping in for a quick lunch for one or feeding a crowd, Nick's wings are considered among the best—the restaurant was voted 2020 and 2022 FOCUS Magazine Readers' Choice Award winner for Best Chicken Wings. One customer said, "The biggest juiciest wings in town and I can't say enough about their great hand-tossed pizzas. Our family loves Nicks Pizzaria!" Another added, "My favorite place for wings. The house mild sauce is fantastic. Their pizza is one of the best around as Thewell."menu includes nine appetizers, made fresh to order, from scratch. Hungry diners won't find frozen food from a bag at Nick's. Cream Cheese or Cheddar Cheese-filled Jalapenos lightly fried and served with homemade ranch and crispy Onion Rings are among the most popular options.
Nick's is proud to serve four delicious salads, made with crisp greens and fresh, locally grown tomatoes. Chose from the Chef Salad, Anti Pasta, Grilled Chicken, and Fried Chicken salads to accompany your pizza or wing dinner.
Good People When Nick's Pizza and Wings isn't serving up delicious pizzas, sandwiches, or wings, the restaurant is committed to helping the community. Nick's partners with local organizations such as Tomlin Middle School, Marshall Middle School, Willis Peters Exceptional Center, Everyday Blessings with the Plant City Elks Lodge, the Plant City Lions Club, the American Legion, the local Boy Scouts, Veterans Network, Schriner's, Feeding Tampa Bay, Happy's Rent to Own, and make annual donations to Diamonds and Denim.
NICK'S PIZZARIA & WINGS
J.T. Bullard and Jennifer Geiger serve as managers of Nick's. They bring the kitchen and dining room's work together to provide the freshest meal with quick and speedy service.
On the first Tuesday of the month, Nick's hosts a Classic Car show in the parking lot with as many as 50 cars have shown up for the monthly event. Sparks said there aren't trophies or prizes, it's just people who like classic cars hanging out together.
Looking for a fresh, hearty lunch? Try the Italian Sausage Sub, served with bell peppers and onions in a 9-inch or 12-inch roll.
Nick's may be famous for their pizza and wings, but don't snub it's burgers. Made with 100% USDA Choice Ground Beef, each burger is a 1/2 pound. Pictures is the All American with cheese and a side of fries.
Sparks said he is open to hosting more Spirit Night events for organizations. Please call weeks in advance to schedule your event. "We enjoy being part of this community, supporting our schools and churches, and spreading the good word about other local businesses when folks inquire about recommendations," said Sparks. "We are thankful for the community's support and we are happy to give back. It also helps new customers discover our restaurant, as well, so we are happy to do it."
"Those who bring a classic vehicle get a couple of slices of pizza and a drink and we have DJ John Paul Gasca, it's a good time," said Sparks.
Classic car enthusiasts are welcome to bring their vehicles to the next event and be a part of the fun.
In April of 2022, Nick's celebrated its 10 Year Anniversary and it happened to line up with the April car show date. Sparks said they raffled off a television, a Chromebook, and other prizes. "We appreciate the community supporting us all these looks and look forward to continuing to serve Plant City into the future," said Sparks. Nick's offers a variety of pastas, sandwiches, and other entrees.
Mon-Thurs 11AM to 10PM, Fri 11AM to 11PM, & Sun 12PM to 9PM
49 PAGE
1707 James L Redman Pkwy. | Plant City, FL 33563 | (813) 757-5900
The insurance company's obligation is to repair the structure, not to buy it.
50 PAGE FOCUSBUSINESS
POPPELL INSURANCE
When the coverage involves Property, the important factors are the age of or original year of construction of the building, the age of the Roof, Plumbing, Electrical Wiring, and Air Conditioning. In general, the newer the better from an insurance standpoint. In this time of inflation, it is also important to insure the building for the Replacement Cost (if the policy is written on a replacement cost basis) to avoid a Co-Insurance Penalty (for being underinsured) in the event of a loss. Remember, there is a difference between the cost to buy a house or a building versus the cost to repair it. These figures can be different.
The staff at Poppell Insurance, Inc. must be doing something right. Poppell Insurance is the longeststanding insurance agency in Plant City. It was established in 1964 by the late R.Tom Poppell and has been in business at the same location for 58 years. In 1996, Poppell Insurance bought Moody and Moody Insurance, which at the time was the oldest agency in town. Since his passing in 1998, the agency has been run by his widow, Eleanor, and his two sons, Jon and Mark. Poppell Insurance, Inc. is a full-service, general lines Independent Insurance Agency made up of three departments: Personal Lines for coverages such as Personal Auto, Homeowners, Mobile Homeowners, Personal Umbrellas, Life Insurance, etc. Commercial Lines for Business Insurance coverages such as Commercial Auto, General Liability, Commercial Property, Inland Marine/ Equipment, Umbrella, Workers' Compensation, Key Man insurance, etc., and a Group Benefits department offering Group Health Insurance, Dental, Vision, Disability and Group Life Insurance, etc. The agency has also won the Focus Magazine's Readers' Choice Award for Best Insurance Agency of the Year in 2018, 2019, 2020, 2021, and 2022. There is always a lot going on in the insurance industry. Some of the most frequently asked questions consumers have are how they can minimize the premiums they pay for various insurance coverages.
When coverages involve Automobiles, the most obvious come to mind: Drive safely and have a clean driver's record. Some companies also use credit scoring, so make sure to pay bills on time. For some commercial vehicles, it is helpful to install tracking devices on the vehicles. While the agency represents many insurance companies and brokers, Poppell Insurance works for its clients providing them with the service and advice they need to manage their insurance portfolios. As a professional independent insurance agency, the agency does a lot of "hand holding" when it is needed most. In this day and age, when people are working remotely and the use of e-mail and texts to conduct business is so prevalent, there is no substitute for sitting down face-to-face with a professional insurance agent to discuss your insurance needs.
Mark Poppell, CRM, CIC of Poppell Insurance was recently honored by Certified Risk Managers (CRM) for leadership and professionalism in the field of risk management. Poppell was awarded a certificate of achievement recognizing ten consecutive years of active affiliation with Certified Risk Managers. The CRM designation requires an annual continuing education update ensuring that his education is always up-to-date and relevant.
Certified Risk Manager Mark Poppell CIC, CRM, For Ten Years of Dedicated Leadership and Professional Development
Poppell Insurance, Inc., the ownership and staff, greatly appreciate the support that Plant City and the surrounding communities have shown them over the years and know that any success they have achieved is a result of this support.
Certified Risk Managers is a member of The National Alliance for Insurance Education & Research. The CRM Program is an independent education and designation program designed expressly for professionals in risk management and related fields.
"Mark Poppell's ten-year accomplishment signifies an active commitment of advanced knowledge, finely honed skills, and professional development," stated William J. Hold, MBA, CRM, CISR, President & CEO of The National Alliance for Insurance Education & Research. "Having and applying up-todate technical knowledge is what distinguishes the most successful risk management practitioners and industry leaders."
51 PAGE 503 W Dr Martin Luther King Jr Blvd. | Plant City, FL 33563 | (813) 752-4155 Mon-Fri 8AM to 5PM | Sat & Sun Closed
Poppell Insurance, Inc., the ownership and staff, greatly appreciate the support that Plant City and the surrounding communities have shown them over the years and know that any success they have achieved is a result of this support.
"Ultimately, we provide our accounting services to businesses so they can focus on what they do best and rely on us to take care of the rest," said Irene Castillo, partner of Raulerson Castillo and Together,Company.
RAULERSON CASTILLO & COMPANY
"It is normally a good gut check halfway through the year because there is no deadline pressure or holidays to deal with. By October or November, a business will usually be able to predict current year earnings and that is when the fun begins. We call it our "lyin', cheatin', and stealin' time" to figure out how we can minimize tax due to the IRS before the end of the year. After year end it's too late, so it is a bit of strategical thinking that we employ. Any changes in the law should be contemplated and considered so that there are no surprises when the return is prepared."
The team specializes not only in seasoned, established businesses but in helping the young entrepreneur as well. The team says first-time business owners need "simplicity and focus."
"The longevity of our staff, commitment to service, and quality product have created an excellent relationship with the community," said Raulerson. "We recognize that small business is the backbone of our economy and the vast majority of jobs in this country are created by small businesses. It is an honor for us to be in a position to assist entrepreneurs and small business owners with complex regulations and tax law and to make their lives somewhat easier."
52 PAGE FOCUSBUSINESS
"My Daddy told me when I started my businesses, 'Son, if you've got money in the bank you can make mistakes, if you ain't got no money in the bank you can't make any mistakes,'" said Raulerson. "The Irene Castillo & Dan Raulerson are partners of the accounting firm.
As we enter into the fall, business owners may not have tax preparation at the front of their minds.
However, Raulerson says this time of year is a great way to gauge the taxes due come next April. "Business owners should track where they are in terms of taxable income and project where they think they will be by year-end," said Raulerson.
Castillo and Dan Raulerson lead the team of seasoned, experienced accountants with knowledge in a wide array of concentrations, from estate planning to tax preparation. With clients in various fields such as agriculture, medicine, and even transportation, the Raulerson Castillo team considers it an honor to support small business owners and help navigate the maze of tax laws, regulations, budgeting, and strategic planning.
Mon- Thurs 8:30 AM to 5PM | Fri 8:30 AM to 12PM moral of the story is you should focus on what is important and everything else will follow. That is an example of what we bring not only in accounting and tax expertise but also business acumen." As tax law, the economy, technology, and the workforce continue to change, the Raulerson Castillo team stays up to date with continuing education. In order to deliver better service to clients, the team maintains current literature, registers for virtual learning, and attends yearly conferences to keep their expertise at the top.
15-year employee, Kellie Carson, the firm's Enrolled Agent, shares why she believes Raulerson Castillo & Company is different from other accounting firms: "The reason Raulerson Castillo & Company is different from other accounting firms in Plant City, is that they don't have a Dan Raulerson or Irene Castillo. They are a pleasure to work for, as I have worked with Dan for almost 15 years. They both are two intelligent people who have taught me a lot over the years and I will be forever grateful for all that they do for me and my coworkers/extended family. Dan loves to tell people how we F.A.R.T. at our office. F - Forgiveness, A – Accountability, R – Respect, & T - Trust, the acronym usually gets a good laugh, but it is a great standard for any business to adopt. I don't think any other accounting firm in Plant City can say they F.A.R.T."
Top Tax Tip for Remote Workers: Independent contract Remote workers should keep track of home office expenses such as supplies, utilities, square footage of office space in the home, internet costs, equipment and computer costs, travel, meals, auto mileage, and UPS or FedEx costs. For the remote workers who are employees and not independent contractors, there are, unfortunately, no deductions available under current law.
You've worked hard to get where you are. You deserve a firm that works hard for you, too. Call Raulerson, Castillo, and Company to schedule a consultation: (813) 752-6604
Ellen Bertram Regina Hawthorne Kellie Carson
53 PAGE 1907 S Alexander St #2 | Plant City, FL 33566 | (813) 752-6604 | www.rcwcpas.com
Ellen Bertram is a 15-year employee of Raulerson Castillo & Company. She earned a Bachelor of Science in Accounting from Tampa College, where she graduated Cum Laude. Bertram is the firm's Quickbooks® ProAdvisor, making her able to answer most Quickbooks® related questions and Raulerson Castillo clients receive a discount on their Reginamembership.Hawthrone has worked with Dan Raulerson for 21 years. She said many individuals may believe they only need an accountant for tax season, but she urges business owners to consider otherwise. "I usually work with businesses throughout the year preparing the payroll returns, sales tax returns and financial statements for them on either a monthly, quarterly or annual basis, said Hawthrone. "They may need the financial statements for loans that they are trying to get for property, equipment or capital for running the business."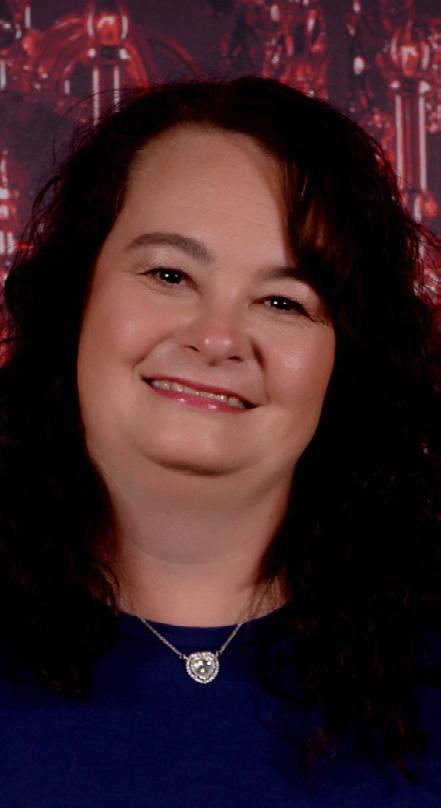 WELLS MEMORIAL & EVENT CENTER: YOUR DIGNITY MEMORIAL PROVIDER Wells Memorial & Event Center was founded in 126 years ago — you read that correctly, the funeral home was founded in 1896 by the Wells family. Wells Memorial & Event Center is Plant City's oldest funeral home.
"We continue to serve the families today with care, compassion and dignity, just as we did when we started," said Rene' Miller, Funeral Director and InManager.1915,at the corner of Evers and Drane streets, the Wells Hardware and Furniture Company constructed a two-story brick building that still stands today. The building was split between a hardware store and a funeral parlor. Wells is often remembered for its service to Private Norman McLeod, who was Plant City's first WWI war casualty. McLeod served with Company E, 2nd Battalion, 101st Infantry and was killed by an artillery shell on July 19, 1918, in the Battle of Marne in France. McLeod was 18 years old and was born in Turkey Creek in 1899, according to the Plant City Photo Archives. In 1936, the funeral home merged with another funeral home owned by the Green family, who were also pioneers to Plant City, and continued to serve the needs of Plant City as Wells Funeral Home.
Lacey McClellan joined the business in the 1960s and become a partial owner in 1965. In the 1970s, McClellan merged the funeral home once again with Colonial Funeral Home and Memorial Home.
Rene' has been in the profession since 1988. Rene' was born in Lakeland and raised in Plant City and is a 5th generation Florida native. She graduated from Plant City High School and received her degree from Keiser University and Commonwealth Institute of Funeral Service. She has been attending services at Wells Memorial for as long as she can remember and from a very young age wanted to be a Funeral Director. Rene' is very passionate about serving the people of the community and making sure their needs are met with care and compassion during one of the most difficult times of their lives. She considers it an honor to be able to help. "Wells Memorial offers unique personalization, customization, and offer catering, through a thirdparty catering service, for each service. We realize that the most personal memorial services are the ones most memorable," said Miller. "Think about all of the small and wonderful things that made your loved one so special. We understand that the attention to the smallest details can help to create an unforgettable send-off. At Wells Memorial, we are dedicated and committed to getting every detail right, every time. We do this by listening, caring, and guiding each and every family who walks through our doors. We also understand the funeral and interment customs of many faiths and Wells Memorial is located on Reynolds Street across the street from Dairy Queen.
54 PAGE FOCUSBUSINESS
Today, Wells Memorial Funeral Home is located at 1903 Reynolds Street, across the street from Dairy Queen and a Dignity Memorial® provider. Wells is a complete service facility offering cremation, burial and funeral services for families of all faiths. The staff consists of compassionate, local people who take pride in serving the Plant City community. "We also offer Bereavement Travel Assistance, where a customer can access and take advantage of a service to make travel arrangements, worryfree; a Compassion Helpline, a helpful resource to our customers to assist in the grieving process; a Personal Planning Guide for our customers to create how they wish to be remembered, and a 100 percent Dignity Service Guarantee which is our promise to Customer Satisfaction," said Miller.
55 PAGE 1903 W Reynolds St. | Plant City, FL 33563 | (813) 752-1111
cultures and can help plan a special and fitting tribute to honor those beliefs." Wells Memorial now offers third-party catering services as well. From a traditional service to a celebration of life, the location guides clients through the arrangement process and takes care of every detail so that you can focus on what's important – remembering a special life.
www.dignitymemorial.com
It is easier for families to come into Wells Memorial & Event Center when they meet with someone they know and trust with hometown roots. Miller said she has assisted in the services of close friends during the loss of their child and families have held their loved one's funerals at Wells become they've known Miller for years or knew her parents. As one of the city's oldest funeral homes, it also has deep roots planted throughout Hillsborough County. Wells Memorial is a Member of the Better Business Bureau, a Trustee with the Plant City Chamber of Commerce, Plant City Lions Club, Ambassadors for the Strawberry Festival, and Supporters of the Hillsborough County Law Enforcement Organizations, Hillsborough County Veteran's Council, and Better Living for Seniors.
"Wells Memorial partners with the Lions Club during the Strawberry Festival and donates all of the money raised from parking cars in our lot to the Willis Peters Exceptional School as the school's annual fundraiser," said Miller. "This year the parking brought in just at $26,000 all of it was donated to the school."
This is the reception area at Wells Memorial. Seating can be arranged in rows, with tables, etc. to fit the needs and wishes of the family.
Seniors and veterans are encouraged to contact Wells Memorial & Event Center to discuss funeral planning and ask about benefits available to them. Pre-planning a burial or cremation ensures a memorial exactly as you envision it, but also eases the emotional and financial burden of loved ones.
To learn more about Wells Memorial & Events Center, as well as receive resources for pre-planning, costs, and more, visit www.dignitymemorial.com or visit the staff at Wells Memorial & Event Center today.
A unique feature in the lobby of Wells Memorial, this cross can be seen from the exterior of the funeral home as well.
Rene' S. Miller is the Funeral Director and Manager of Wells Memorial & Event Center.
56 PAGE FOCUSBUSINESS
Dr. Pat Almerico, Jr. Dr. Pat Almerico, Jr. hails from a family of dentists, following in the footsteps of his grandfather Harry Reese Stouffer, DDS. Dr. Stouffer also inspired some other family members to pursue a career in "Identistry.decided to follow in the footsteps of my grandfather, Harry Reese Stouffer DDS, who shaped my decision, along with my sister and brother-in-law," said Almerico. "At the end of the day, helping people upkeep their oral healthcare is what I enjoy most. Patients choose to come back to my practice due to the individual treatment we provide, and caring and understanding staff." Dr. Almerico graduated from the University of Pennsylvania School of Medicine in 1980 and has practiced the art of dentistry since 1988. He hopes to one day pass the baton to other practitioners who share his same passion and philosophy of "Icare.have extensive experience in general and cosmetic surgery such as crowns, bridges, porcelain veneers, bonding, implants, dentures, partials, tooth-colored fillings, teeth whitening, root canals, and all other types of dentistry to create that winning smile you so desire," said Almerico. Dr. Almerico is dedicated to lifelong learning through continuing education courses, ensuring patients always receive the latest, most effective treatments possible. Dr. Almerico is licensed by the Dental Board of Florida and is a member of the American Dental Association, American Academy of Cosmetic Dentistry, and Florida Dental Association.
Dentistry with compassion, honesty, and heart. That's what you'll find at Woodside Dental from the moment you arrive. Dr. Pat Almerico, Jr. and Dr. Tanner Ranieri, along with their professional staff of hygienists, technicians, and office staff, work to ensure patients receive quality care and individualized attention. With nearly 40 years of combined experience, these providers help patients in achieving their oral health goals while providing individualized treatment options. Woodside Dental accepts most insurance, including Aetna, Humana, and Cigna. Woodside Dental offers a Patient Savings Plan for those without dental insurance. For patients 14 and up, the plan is $300 per patient per year and for those under 14, it's $250 per patient per year. Woodside Dental offers monthly payment plans for the Patient Savings Plan, as well. The Savings Plan includes two healthy mouth cleanings, one yearly full mouth exam, all necessary x-rays, two fluoride treatments, two problem-focused exams, sealants for children, 20% off all dental treatments. The savings plan has an overall value north of $800 per year in Beautifulsavings.smiles
start at Woodside Dental. Call (813) 752-5554 to book your first appointment.
WOODSIDE DENTAL
Dr. Ranieri is currently a member of the American Dental Association, and Florida Dental Association, and enjoys learning through continuing education Hecourses.justmoved to the area with his newlywed wife, Brittany, who is a Resident Physician with USF at the James A. Haley VA. He hopes to become a trusted member of the community and help bring a smile to everyone's face.
Mon & Tues, Thurs & Fri: 9:00 AM to 5:00PM Wed: 9:00 AM to 7:00 PM
Dr. Tanner Ranieri Woodside Dental is excited to announce Dr. Tanner Ranieri has joined the team. Dr. Ranieri earned his undergraduate degree from Kansas Wesleyan University, playing football for the Coyotes. He graduated from Midwestern University College of Dental Medicine - Illinois with his Doctorate of Dental Medicine degree, where he was top of his class in clinical hand skills. He has training in cosmetic dentistry, full and partial dentures, molar endodontics, surgical extractions, and more.
57 PAGE 704 N Alexander St. | Plant City, FL 33563 | (813) 752-5554
A native of the small town of Seneca, Kansas, Dr. Ranieri is accustomed to small town life, much like here in Plant City. "I chose to join the Woodside Dental team because of the homey feel, small-town atmosphere, and personable people you can trust, which I value the most," said Ranieri. He's dedicated to providing comprehensive care and communicating effectively with language everyone can understand. He loves educating patients about the importance of oral health. He has special interests in oral surgery and endodontics (root canals) and hopes to incorporate new proven materials and techniques to benefit patients.
Dr. Pat Almerico Jr. Dr. Tanner Ranieri
58 PAGE 765 W Grant St. | Plant City, FL 33563 | (813) 743-3701 gracemanorhunterscreek.com FOCUSBUSINESS
If it's time for your aging parents to downsize, Plant City families look no further than Grace Manor at Hunters Creek. Located in the Pinedale neighborhood in the heart of Plant City, Grace Manor at Hunters Creek offers retirement villas, assisted living, and new in early 2023, a brand new, state-of-the-art independent living facility.
• Movie theater, game room, and other common area spaces to enjoy!
Grace Manor at Hunters Creek is a community within Mainstays Senior Living options, which provides innovative housing solutions for seniors throughout Florida, Georgia, South Carolina, North Carolina and Tennessee.
• Daily social events & activities in tastefully appointed indoor & outdoor gatherings spaces.
Residentssystem.and family members rave about the modern decor, friendly staff, and active social calendar: "Before I came to Grace Manor I toured other places; I feel safe here and I call it my home now. I've made a lot of great friends and I feel safe. You can go to other places and pay more, but this was the only place that would let me be independent yet when I did need extra assistance they were there… The activities are great here; we went to the Strawberry Festival and the movies. We play bingo and I play poker every Friday and Saturday night."
"This community is amazing. We were so worried about moving mom in but the staff made all of those worries go away. The staff and atmosphere are amazing, they all adopted my mom like their own. With so many activities to do and the wonderful food, it's hard to say no!"
Residents will also have access to a private dining area for special occasions and family gatherings as well as access to these on-site amenities: • Styling & barber services.
The independent living building will be adjacent to the existing assisted living site if care needs should change. The three-story independent living building will feature studio suites, one-bedroom, and twobedroom apartment options, with kitchenettes equipped with appliances and granite countertops. Housekeeping and laundry services are available as well as Three delicious meals prepared by Grace Manor's chefs with alternate menu options. Access to primary care, home health, and support services via third parties will also be available. "We are honored to keep neighbors together as friends at our community and reduce drive time for Plant City families who had to venture to Brandon or Lakeland in the past," said Dana Mercaldi, Chief Marketing Officer at Mainstay Senior Living.
• Transportation services for outings, shopping, and medical appointments.
GRACE MANOR AT HUNTERS CREEK
• Gated community and fully sprinkler fire safety
"Just experienced a great family Bingo night the food was delicious and the residents really enjoyed the Callfun!!"863-873-6222 to reserve your room and find out why Plant City seniors and their families love Grace Manor at Hunters Creek.
• Easy access to Brewer Park for a walking trail, picnic area, and duck pond.
59 PAGE
Lazaro says if anyone is looking to level up their career in the industry, Mi Casa Mexican Restaurant is the place to do it with loyal regulars and says as the city has grown, she meets people daily who are trying the family restaurant for the first time. Her favorite item on the menu: Steak Fajitas. "Mrs. Gama's recipe for Steak Fajitas is pretty unique, you don't find fajitas with that kind of flavor in my experience," said Lazaro. According to citydata.com, approximately 5.5% of Plant City's population works in food service. As the city's population continues to grow, that percentage is expected to rise. Mi Casa Mexican Restaurant has employment opportunities available for those looking for a new job opportunity.
60 PAGE 2613 Thonotosassa Rd. | Plant City, FL 33563 | (813) 752-0057 Micasamex.com FOCUSBUSINESS
"I've got brothers in the back and sisters in the front," said Lazaro. "I will help with dishes in the back, serving, or bussing tables. We all just take care of one another and help each other out."
For 19 years, Guillermo and Patricia Gama and their family have served up Tex Mex cuisine to hungry Plant City residents and guests at Mi Casa Mexican Restaurant. Located in the Plant City Crossing strip mall at Thonotosassa and Interstate-4, the quaint restaurant features spacious seating, and lively, colorful murals of river scenes and landscape scenes. As one of Plant City's most cherished restaurants, Mi Casa Mexican Restaurant has won FOCUS Magazine's Readers' Choice Award for Best Mexican Restaurant for several years.
"I think what makes Mi Casa so loved is that we treat all our customers like family," said Adriana Lira, Guillermo and Patricia's granddaughter and Corporate Manager of the family's brands. "We want them all to feel at home when they walk in. We try to provide the best customer service and food."
MI CASA RESTAURANTMEXICAN
The staff at Mi Casa Mexican Restaurant is a point of pride for the Gama family. Mi Casa Mexican Restaurant employs local residents to staff the dining room, full-service bar, and kitchen. Lupe Lazaro has worked at Mi Casa Mexican Restaurant since March 2015. She worked at another restaurant previously, but when that restaurant shut its doors permanently, Lazaro said a friend referred her to Mi Casa. Lazaro works in the restaurant's management team and says regardless of her position, she's always ready to help her Mi Casa family.
"Mi Casa is growing and we're looking for motivated individuals with service experience to join our team!" said Adriana Lira. "We are currently hiring hosts/hostesses, bartenders, and line cooks." Those interested in career opportunities should visit micasamex.com/careers to apply and upload a resume. Lupe Lazaro, a longtime employee of Mi Casa.
61 PAGE
TRAX CREDIT UNION
Trax Credit Union can be reached at 813-800TRAX (8729). For more information about Trax's history, services, locations, and youth programs, visit www.TraxCU.com.
Drive Thru: Monday to Thursday 8:30 a.m. to 5:00 p.m., Friday 8:30 a.m. to 6:00 p.m., Saturday 9:00 a.m. to 12:00 p.m.
FOCUSBUSINESS
62 PAGE 1701 W. Baker Street | Plant City, FL 33563 | 813-800-TRAX (8729)
Lobby: Monday-Thursday 8:30 a.m. to 5:00 p.m., Friday 8:30 a.m. to 6:00 p.m.
Many families and individuals are moving in a similar direction, toward achieving their version of the American dream. Opportunities like building a career, buying a home, sending kids to college, and taking family vacations are all possible when you're on the right financial track. Like railroad tracks, Trax Credit Union and its employees are with you, side-by-side, all the way to your financial destination. Since the route to financial success looks different for everyone based on life's circumstances, the distance to get there can seem long and overwhelming unless you have someone guiding you. No matter what your financial situation is, Trax Credit Union is there to ensure you're on the right Establishedtrack.in1935, Trax Credit Union was originally known as Railroad and Industrial Federal Credit Union. However, on October 12, 2021, Railroad and Industrial Federal Credit Union changed its name to Trax Credit Union. "Our credit union has been serving members for more than 85 years. Along the way we've seen the community change a lot," said Pete Giorgianni, CEO of Trax Credit Union. "We decided to change our name in order to be more inclusive of all of our select employee groups and position us to serve generations to come." Trax Credit Union is a not-for-profit financial cooperative with more than $440 million in assets and nine branches located throughout Hillsborough, Polk, and Pasco Counties. Trax Credit Union is headquartered in Tampa, Florida, and serves more than 41,000 members with the help of 75 employees. The new brand and name tie back to the credit union's railroad roots but with a fresh, modern eye toward the future.
Since the new name launch in October 2021, members have enjoyed a new, improved website and online banking interface, newly branded debit and credit cards, and enhanced branches. Trax Credit Union provides products and services designed with various market segments in mind to ensure they offer effective solutions for all. Trax's All Aboard Youth Program will guide and educate children throughout as they begin their financial journey. From newborns to new graduates, there's an account to fit their needs and their attention spans. Trax Credit Union also offers an annual scholarship and has a youth-run advisory board. "Our members' success is our success," said Jessica Stevenson, Marketing Director. "This new brand identity speaks to our commitment to being side-by-side with our members throughout their financial journey." For account services, Trax Credit Union offers checking and savings accounts, digital banking, mobile wallet, surcharge-free ATMs, shared branching, debit cards, wire transfers, and sending and receiving money with Zelle. Online, they provide lessons on buying a home, car loans, planning for retirement, paying for college, and more to help individuals understand their finances better. Trax Credit Union also provides personal loans for homes, autos, boats, RVs, ATVs, and more.
63 PAGE THANK YOU FOR VOTING US "BEST REALTOR" IN ALL OF PLANT CITY! 2022WINNER BEST REALTOR Call Our Team at 813-802-3452 813-684-0016 OFFICE | nichole-moody.remax.comNicholemoody@gmail.com GET TOP DOLLAR FOR YOUR HOUSE, AND GET IT SOLD FAST!
64 PAGE
Over her high school cheerleading career, Bailey Brock has proven herself to be a talented and dedicated athlete. Her last year on the team representing it as captain should ensure the Raider cheerleading varsity and competition teams have another triumphant year.
By Jennifer Jordan When it comes to cheerleading, Bailey Brock at Plant City High School knows how to bring it on. The now senior is a four-year varsity and competition cheerleader and is also the captain of the team.
RISING STAR bailey brock
Cheering since she was five-years-old, Bailey stated, "Cheering has always been a dream of mine; growing up and watching these girls do cool flips and being tossed in the air seemed so fearless and fun. That really got my attention and made me want to become a cheerleader."
Cheering for Brandon All-Stars, Fierce, and The Stallions, Bailey's experience and skills allowed her to become one of five underclassmen on the Raider varsity cheer team, and the only freshman on the competition team when she started at Plant City High School.
During her time on the team, they have been FHSAA (Florida High School Athletic Association) regional champions from 2020-2022, FHSAA state champions this year, and made the top five at the UCA (Universal Cheerleaders Association) nationals this year.
Outside of Bailey's cheer accomplishments, she is also a member of Girls Interact, Future Farmers of America, American Sign Language Honors Society, and American Sign Language Club. Hoping to continue cheerleading at the collegiate level, Bailey noted, "I've always loved cheerleading. Cheering, especially at Plant City, has made me who I am today. PC4L!"
65 PAGE 2022 NOMINEE BEST OUTDOOR PEST CONTROL
66 PAGE SPECIALIZING RESCREENINGIN & REPAIR Pool LanaisScreenEnclosuresRooms Screen Entryways New Door & Hardware Pet Screen & Pet Doors Window Screens Vinyl Window Repairs Aluminum Repairs Quality is #1 in Customer Satisfaction! Serving our customers for over 30 years 5 YEAR WARRANTY ON RESCREENING | 10 YEAR WARRANTY ON SUPER-SCREENING 813-752-3306 1406 W. Knights Griffin Road, Plant City, FL 33565 Free Estimates | Licensed & Insured www.discountscreeninginc.com Marty Johnson-Owner Military & RespondersFirstDiscounts BEST ALUMINUM AND SCREENING 2022 WINNER " THE STAGE MOTHER OF ALL MUSICALS " BOOK & LYRICS BY JOEL PALEY MUSIC BY MARVIN LAIRD September 16, 17, 23 & 24 @ 8PM September 18 & 25 @ 2PM OPENING NIGHT SPECIAL 2 FOR $30 ONLINE OR AT THE DOOR GENERAL ADMISSION SENIOR MEMBERS/GROUPS(60+)/STUDENTSOF10+TICKETS ONLY AVAILABLE AT PLANTCITYENTERTAINMENT.COM OR AT THE DOOR $20$18$15 SERVICE FEE FOR ONLINE ORDERS PRESENTED BY SPECIAL ARRANGEMENT WITH CONCORD THEATRICAL PLANT CITY ENTERTAINMENTWWW.CONCORDTHEATRICALS.COMPRESENTS * For AudiencesMatureOnly
67 PAGE
SPONSORSHIPPROVIDEDBY
Team of the Month
68 PAGE
By Victoria Shawgo beginning with children as young as three. They state that Jiu-Jitsu is "an amazing martial art that teaches self-discipline, respect, honor, and humility."Inaddition to these valuable character traits, children who learn Jiu Jitsu also develop balance, fine motor skills, and strong neuromuscular connections. These skills have plenty of practical application in everyday life, but they can also be 'taken to the mat' in competition. Specifically, Kimmel's teams compete in tournaments offered by the North American Grappling Association (NAGA) as well as the International Brazilian JiuJitsu Federation (IBJJF). Most recently, they were selected for "The Kids and Teens Overall Team" award at the NAGA Tampa Championship where they represented Plant City with distinction and brought home four gold, six silver, and one bronze medal. They also have two adult competitors who won first and third in their respective categories at the IBJJF Pan American Championship in Kissimmee.While proud of these accomplishments, Kimmel will tell you, "It's not all about wins or losses. It's about the lessons learned and continual improvements."Itisthiscommitment to improvement and integrity that sets the tone for his family-oriented business. Located at 109 East Reynolds Street in downtown Plant City, Carlson Gracie Plant City offers a variety of classes Monday-Thursday, as well as open mat time Fridays from 6:30 p.m. to 8:00 p.m. If you are interested in learning more or in signing up for classes, you can visit their website at www.plantcitybjj.com or give them a call at (813)704-1090.
Carlson-Gracie Jiu-Jitsu
I f you are unfamiliar with the sport, you might be surprised to learn that Brazilian Jiu Jitsu is literally translated as the "gentle art." Unlike its counterparts in Karate (which focuses on punching and hand-based strikes) and Taekwondo (known for its kicking combinations), Brazilian Jiu Jitsu is a submission sport that focuses on closing the distance between opponents and taking them to the ground to dominate them. Jiu Jitsu is popular amongst those who want to learn self-defense because of its use of movement and strategy over that of sheer strength or power. It is one of the most effective styles used in MMA fighting, and because it does not involve striking, it is one of the safest martial arts you can learn. It is this art that Samuel Kimmel teaches at Carlson-Gracie Jiu-Jitsu in downtown Plant City. Kimmel and his fellow instructors, Cory West and Jerad Gonsalves, train students of all ages,
69 PAGE


70 PAGE 111 S. EVERS STREET IN DOWNTOWN PLANT CITY @THREEHANDSMEAD 2022 WINNER BEST NEW BUSINESS WED + TH 5:30 TO 9PM FRI 5:30 TO 11PM SAT 1 TO 11PM SUN 1 TO 9PM THANK YOU FOR SUPPORTING OUR FIRST YEAR IN BUSINESS! 2022 2Winner 022 Winner
71 PAGE
Meet Maker:the
By Jennifer Jordan
When we decorate our Christmas tree for the holidays, we want ornaments on our tree that will display our family members, interests, pets, and other things that are meaningful to us. If you're looking to add a unique and one-of-a-kind ornament to grab anyone's attention or display what matters most to you on your tree, then you need to meet Zan Reid. Reid, a professional singer and arts and crafts lover, creates hand-made ornaments that resemble the old-fashioned ornaments your grandmother might've made during your childhood.
72 PAGE
Reid stated about her ornaments, "I take them to a new level by putting my own spin on them. I use Swarovski, Preciosa, and other glass crystals. I also use sequins and some of the best ribbon and trim available."
Doing traditional holiday colors, sports teams, Pride, and autism awareness themes, Zan can create anything as long as she has the colors. However, she cannot accommodate adding lettering or images due to the challenge of those features needing to be vertical, and most ribbon and fabric designs run horizontally. Zan, also known as the Shiny Queen because of her shiny creations, sells her ornaments for $25-35 each, depending on the size and detail. She also ships anywhere in the United States for a flat five-dollar charge, regardless of how many ornaments are purchased. Each ornament takes 1-2 hours to create and they make great gifts for others.
Zan Reid
In the future, Zan is hoping to continue developing her creative style while also selling more ornaments every year. If you want a meaningful, durable gift that will stand out on a family member or friend's tree or would like to purchase an ornament for your own tree, contact Zan Reid the Shiny Queen at StyxZan70@aol.com.
A mother to three daughters, Zan is an animal rescue fanatic and is a huge fan of the band Styx. When asked about her inspiration behind making ornaments, Zan said, "Back in the nineties, I had a co-worker who taught me how to make ribbon pine cones. Over the years, my style has evolved into the snazzy things you see now. I have an extensive inventory of Swarovski, Preciosa, and Asian crystals, and they are all used to make my "balls" extra special."Selling her items through her personal Facebook page, Suzanne Zan Reid, she accepts payments via Paypal, Zelle, Venmo, and personal checks. When asked about her buyers, Zan stated, "It's important to note that while I can recreate many designs of days past, sometimes, due to product availability, I can only make similar ornaments to what someone might choose based on photos. I do, however, make every effort to come as close as possible, and I always send a photo of the item before I send it to the customer. It's important that you are 100 percent happy with what you're getting."
73 PAGE
Barbra Crabtree
Packing a shoebox gift or volunteering during National Collection Week at a drop-off location is a simple, tangible way to share the Gospel and God's love with children here and worldwide. We're all called to make disciples and while we can't all travel overseas, we can all pack a box that will reach a child in another country. Any suggestions for those considering the Christian faith? The Christian faith is not a bed of roses and hard times will come because we're not promised an easy path. However, the peace from my relationship with Jesus helps me make it through each day. While faith is different for each person, some similarities are absolutes. Jesus was born of a virgin, died for our sins, and was resurrected from the dead, and is now seated in heaven with God the Father. I suggest, 'Give your heart to Jesus and let Him into your life. Give him your all. If you're not convinced He is the only way after a year of wholehearted commitment, what have you lost? Nothing.' And to those already Christ-followers? Are you serving? Are you growing in your relationship with the Lord? While there's breath in our lungs, we should be serving God and sharing the love of Jesus. We are never too young or old. What is your passion, your profession? Can you use that to serve Him? Absolutely, get busy! There's nothing better. Everyone is welcome to draw closer to God at Eastside through Bible studies, fellowship times, and service within the community at 1318 East Calhoun Street. For details, phone 813-754-2681 or visit eastsidebcpc.org online.
How did you come to faith in Jesus?
By Cheryl Johnston Michigan native Barbra Crabtree moved with her family from Indiana to Plant City at age 13, when her father's job was terminated. Today this Florida Strawberry Festival Ambassador and Eastside Baptist Church member enjoys contributing to her community. She also serves the Lord with her God-given spiritual and professional gifts on the church's technology team, in the youth department and in educating the church about missions. For fun, the self-proclaimed "roller coaster junkie" spends time at theme parks, thrifting, and with friends.
Detail your involvement with OCC. I've been involved with Operation Christmas Child (OCC) since returning from volunteering at a Honduran orphanage in 2004. I felt the Lord calling me home to coordinate missions but wasn't sure exactly what that meant. I hadn't heard of Samaritan's Purse yet, but my church asked me to accept donors' shoebox gifts until the lead volunteer could arrive. While reading the materials, it was like a lightbulb switched on. I sensed God impressing me, "This is what I want you to be involved in." Initially, as an Area Coordinator for Polk County, I gathered a team of year-round volunteers to spread the OCC word to churches and organizations in hopes they'd partner with us in packing shoebox gifts. Next, I became a Central Drop Off Leader, working with other approved locations. Those churches delivered packed cartons to the central location from where a semitrailer took them to the Atlanta Processing Center. Currently, I serve as Logistics Coordinator for Hillsborough County, which entails finding other churches to be drop-off locations so we can reach more children with the gospel. Presently, I have oversight of eight churches that are either dropoff or Central drop-off locations collecting shoebox gifts during National Collection Week. In 2021 we collected over 24,000 shoebox gifts. Why should locals get involved with OCC?
During my teen years, I heard a teaching about Judas Iscariot and how he was presumed to go to hell for his suicide. Because my brother had committed suicide when I was 16, I felt convicted and gave my heart to the Lord that day. At age 20, I sensed a call to missionary service and began attending college to earn a degree in what I thought would be missions.
74 PAGE
Leaders Faithin
75 PAGE UNCLE G'S BED & BISCUIT 1821 Stephens Ln, Dover, FL 33527 Phone: (813) 689-6725 | unclegsbedandbiscuit.com Call For Pricing on Boarding Or Grooming. We offer pet boarding in a state of the art facility with television for the pets to watch. We are located on 5 acres of land. BARKER CARD STAY PROMOTION! STAY 6 NIGHTS AND GET THE 7TH FREE! Our NEW GROOMER has 14 years EXPERIENCE and SPECIALIZES IN DOGS THAT DO NOT LIKE TO BE GROOMED! GROOMINGREWARDS!WITH5GROOMSTHE6THGROOMISFREE!
813-752-1111 WELLS MEMORIAL FUNERAL HOME SPONSORED BY
The parents just sighed as they enjoyed all of the quiet, then suddenly they heard a whole lot of chatter so they yelled upstairs: "GET BACK IN BED……THIS IS A SCHOOLGoingNIGHT!"backtoschool and giving up all the summer time fun was one thing, but getting ready to go back to school was a whole other ball game in my family. Going back to school meant shopping for school clothes, school shoes, school supplies, haircuts, dental checkups, and a visit to the pediatrician for back-toschool shots. "Shots, no, not shots!" My mother always insisted that my sister and I go to the doctor and the dentist and have our checkups; there was no way out of it. My sister and I would cry, beg, and plead, but we were going to get our checkups. My sister Karen was born in February 1960 and at that time our mother chose Dr. Hugh Johnson in Lakeland to be our pediatrician. Dr. Johnson had an office on Troy Avenue in the Southgate area of Lakeland which, back in the 1960s and 1970s, looked somewhat like a modern Frank Lloyd Wright design. Upon entering the office, you were immediately greeted by Shirley, who was a rather heavy-set nurse that sat at the front desk and was always dressed in a white nurse uniform that consisted of a starched white dress, white panty hose, white nurse shoes, and a nurse hat adorned with several pins that she had earned in her career. Back in those days nurses wore all white, there were no multi-colored scrubs. Once we were all checked in at the front desk we sat down in the waiting room or what my sister and I thought of as the "waiting to die room" and waited to be called back to see the doctor. Dr. Johnson's office had a huge play area set up on either side of the front desk equipped with rocking horses, tricycles, Lincoln logs, books, puzzles, work benches, and the most beautiful fish tank. My mother always tried to get my sister and I to go play while we were waiting, but we always just sat there. We were too scared to move. In fact, if I could have dissolved into the chair I would have…I was that scared. Before we knew it, our time was up. There in her white uniform and hat was Dr. Johnson's nurse Sandy standing in front of us with our charts ready to take back to the examination room. My mother would stand up and say "Okay girls, let's go on back and get ready to see Dr. Johnson." I would grab my mother's hand and hold on very tightly as we took that long walk down the hall to our assigned room. Once inside Sandy would take our temperature and weigh us and write it down on our charts. Sandy would always follow that with an "I'll be right back." We knew what that meant—that's where the not-so-fun part started. The door would open and there would be Sandy standing there with a small hose hanging out of her mouth with two glass slides and a blade to prick our finger. Back in the 1960s a small hose the size of a drinking straw was attached to a pipette and was placed in the nurse's mouth to draw a small amount blood which was then blown out on a glass slide for testing. Once the finger pricking procedure was taken care of, Dr. Johnson would come in and check us over from head-to-toe. He would look in our ears, our eyes, our mouths, feel our necks for lumps and bumps, and then check our breathing and listen to our hearts. I was always the first one to jump off of the examination table, but not without my mother telling me to get back up there because the checkup was not complete. Somehow I thought that if my mother kept talking to the doctor then they would both forget about the shots. Meanwhile, my sister Karen would try and inch closer and closer to the door hoping to sneak out, but guess what? The door would open and there would be Sandy the nurse standing in the doorway holding a tray with two containers of Polio serum, two DPT shots that where for Diphtheria, Tetanus, and Pertussis, along with two Booster shots. All I remember is that seeing those Booster shots boosted me and my sister into tears. Those shots hurt, and we were deathly afraid of needles. After the shots had been given, Dr. Johnson would break the needles off of the shots and give us the empty syringes to play with in the bathtub. He would also give us balloons, rings, erasers, and all kinds of trinkets from his goody drawer, but that did not stop the tears. My sister and I cried all the way home. My poor mother, along with her nerves, must have been worn out by the time she got us home. Going to see our dentist Dr. William Midyette was a different story. Dr. Midyette's office was located on the second floor of the Mays building on Reynolds Street and to get upstairs you had a choice of an elevator or a winding staircase. My sister and I would always run up the stairs in a race to see who could to the top first. My mother would always scold us and tell us to stop running and act like little ladies. Boy, I wish I could run up those stairs now. Once inside the office, we would step up to the front desk to check in for our appointment. We would sometimes be greeted by Mrs. Harriett Midyette, sometimes by Ms. Nora Horton who made the dentures, or by some cute young receptionist. My sister Karen and I loved Dr. Midyette and would always bring him our current school photo which he would promptly hang on the wall of his examination room. Dr. Midyette used dental equipment that was called Ritter Dental Units that at the time were the best in the business. I always thought that it was magic how I could put the empty cup back in the holder after I rinsed my mouth and the cup would automatically refill with water. Dr. Midyette would always sing when he worked on his patients and I always thought that was cool. Once our examinations were complete Dr. Midyette would give my sister and I a new toothbrush along with a great big hug. In later years, my mother told me that when I was just a toddler she would have an appointment with Dr. Midyette and I would go with her and sit on her lap. When Dr. Midyette came in the room I would open my mouth for him to check my teeth. My mother told me that Dr. Midyette would humor me and count my teeth several times. She said that it made me smile. Once all of the doctor's appointments had been taken care of, then we were off to buy school clothes and school supplies. I can remember how back in 1968 I was entering the first grade and my sister was entering the third grade. My mother took us to McCrory's to shop for notebooks, pencils, pens, erasers, folders, rulers, paste, glue, construction paper, and the list went on. I remember how I wanted to hold my stuff that was in the buggy and my mother explained that these items were for my sister and that first graders did not require all of these supplies. Well I was somewhat upset, so later that afternoon my father took me back to McCrory's and bought me a little pencil box that was full of colored pencils, erasers, and little do-dads. I was proud as punch and all the more excited to start school.On the first day of school, my sister and I were dressed in our new school dresses, new school shoes, and our mother had curled our hair. We stood in the driveway and smiled while our father took our picture. We also had our new pocket books, new lunch boxes, new notebooks, and in my case, a brand new pencil box. Looking back, I can remember how frightened my sister and I were when we had to go to the doctor and get shots. We did not understand why our parents made us go through something that we were so afraid of. At age 59, there are still things that I do not understand about life, but there is without a doubt one thing that I do understand and that is how much my parents loved me and my sister. My parents wanted the best for us. They wanted us to be healthy and happy and they took care of us. I do not know whatever happened to my shiny new pencil box, but I do know that I was blessed with the best parents in the world.
By Candy Owens 'T was the night before school started, when all through the town, the parents were cheering, it was a riotous sound. By eight o'clock kids were bathed and tucked into bed, when thoughts of homework filled them with dread. New pencils, new folders, new notebooks too, new teachers, new friends, how their anxiety grew.
76 PAGE Candy's Corner
77 PAGE
78 PAGE 2022WINNER BESTSERVER
Never Had a Dog! Whoever said Diamonds are a Girl's Best Friend 3012 James L Redman Pkwy, Plant City, FL 33566 (813) 588-3540 Plant City's Only Boutique Pet Store Pet Clothes, Collars, Leashes & More! Highest Quality Dog & Cat Food & Treats Grooming starting at $47
80 PAGE Plant HappeningsCity August 17 Karaoke @ O'Brien's 7:00PM-10:00PM Karaoke | Food & Drinks | Family-Friendly Obrien's Irish Pub @ 1701 S. Alexander St Cost: Free Karaoke Info: 813-764-8818 September 1 Open Mic Night 7:00PM-9:00PM (Sign Up Starts @ 6:30PM) Comedians | Singers |Poets |Food & Drinks Yerb Lab @ 107 S. Evers St Cost: Free Open Mic Night Info: 813-421-1661 September 11 Babes Doing Business Fall Festival Market FloridaMarket11:00AM-4:00PMVendors|ShoppingFoodTrucks|GiveawaysStrawberryFestivalGrounds @ 303 BerryFest Pl Cost: Free Admission & Parking; Diaper Donations for One More Child in Lakeland Encouraged Info: babesinbusinessfl@gmail.com September 6 Trivia Night @ Keel Farms 6:30PM-9:00PM Themed Trivia | Beer, Wine, & Cider | Food |Prizes for Top 3 Teams Keel & Curley Winery @ 5210 Thonotosassa Rd Cost: Free Trivia Info: 813-752-9100 August 25 (Every Thursday) Baby Time 10:30AM-11:00AM Stories | Songs | Promotes Bonding & Literacy | Children Ages 0-18 Months Bruton Memorial Library @ 302 McLendon St Cost: Free Info: 813-757-9215 August 26 Last Friday in DowntownMarvel Vs DC in Downtown Plant City 5:00PM-9:00PM Food Trucks & Vendors | Live Music | Comics | Kids' Zone McCall Park @ 100 N. Collins St Cost: Free Parking & Admission Info: 813-358-8898 August 20 StrawberryCruise-InClassic 3:00PM-6:30PM Classic Cars & Trucks | Food | Vendors Downtown Plant City @ 102 N. Palmer St Cost: Free & Free Car Registration Info: 813-754-3707 August 27 Bluegrass Night 7:00PM-8:30PM Justin Mason & Blue Night | Food & Beverages Krazy Kup @ 101 E. J Arden Mays Blvd Cost: $15 Info: 813-752-1220 community@krazykup.comor September 12 Plant City Garden Club Meeting 9:30AM- Coffee/ Meet & Greet; 10:00AMGeneral Meeting Gardening | Non-Members Welcome | Coffee First Methodist Church Fellowship Hall @ 303 N. Evers St Cost: Free Info: Joy Brenneman @ joyannbren@gmail.com September 7 Sunset Yoga in the Vines 6:00PM-7:00PM All Levels Welcome | Wildflower Yogi- Katie | One Drink Voucher per Attendee Keel & Curley Winery @ 5210 Thonotosassa Rd Cost: $10 Info: 813-752-9100 September 15 Schmoozapalooza 2022 Networking3:00PM-7:00PMEvent|Exhibitor Booths Complimentary Food & Beer Samples Live DJ | Giveaways HCC Trinkle Center @ 1204 N. Park Rd Cost: $10 per Attendee Info: emily@plantcity.org or 813-754-3707 Klean Komedy Night 7:00PM-8:30PM Headliner Donnie Stopa | Comedian Jay Legend | All Ages Welcome Krazy Kup @ 101 E. J Arden Mays Blvd Cost: $10 Info: 813-752-1220 community@krazykup.comor
just landed a nice role on a New TV show coming out next year. ALDRIN
PENNIEGONZALEZWHITT
Pennie Whitt has just
LANDEN JOINER Actor Model Dancer Aldrin Gonzalez has
Heartland Living Magazine Fashion Print Ad. Principal Role. LANDEN JOINER Actor Stand Up Comic David Levin has just landed two more roles on an upcoming TV show along with 2 print ads! DAN FIDDICK Introducing Dan Fiddick, Actor and Model, has just finished trying out for several TV commercials and print ads and we are so proud of him. ADAYSIA BATSON-BROWNING WaWa Convenience Store TV Commercial. DAVID LEVIN You see them in Movies, T.V. Commercials and in Magazines! www.jessandersontalentandmodelagency.com CALL FOR APPOINTMENTANTODAY! They're the JESS ANDERSON MODELS! All ages & types needed • No experience necessary • Free training 863-688-9939 OUR NEW ADDRESS: 809 EAST PALMETTO STREET • LAKELAND, FL 33801 Established For 42 Years LIC#1290000013 Jess Anderson index pg AUG22.indd 1 7/16/2022 6:43:05 AM
81 PAGE
MAKENZIE DAVIS
finished working on a new TV show and is also up for several TV commercials and print ads.
82 PAGE Gallery of Plant City HARRY POTTER'S BIRTHDAY IN DOWNTOWN On July 29, the downtown district turned into the Wizarding World with a Harry Potter themed Last Friday in Downtown. New this month, Plant City Main Street created a Main Street Kids area with a water slide, face painting, and more. Food trucks lined McCall Park and vendors were set up along Palmer, Drane, and Evers streets. The next Last Friday in Downtown is schedule for August 26 with a DC Comics vs Marvel Universe theme.
b. The Plant City Dolphin cheerleaders were on site, collecting donations for their program. The girls performed a basket toss stunt for onlookers who donated.
a. Attendees dressed as Hogwarts staff, wizards, and more. This family took part in the Harry Potter Scavenger Hunt throughout downtown.
c. Downtown Merchants, including Tub Treats, offers themed merchandise like these bath bombs shaped like potion bottles. Others offered a themed snacks, games and more, inspired by the Wizarding World.
e. Plant City Main Street organized a Gyrosphere ride, a water slide, and Harry Potter themed photo opportunities for the kids at the train depot. Vendors lined the streets around McCall Park with themed goods and products. a b c d e
d. Face painters were at the train depot with free face painting for the kids. Some chose Harry Potter's lightning bolt scar, others chose butterflies or tiger stripes.
83 PAGE
84 PAGE 2022WINNER
85 PAGE 3702 W Baker St Plant City, FL 33563 www.parkesdale.com Open Wednesday to Sunday 9 am to 6 pm Closed on Monday and Tuesday SYRUPFRESH PineappleDoleWhipPineappleWithTajin SandwichesIceCream PEACHESSHAKES We'll be closed starting Sunday July 24 to Tuesday August 16. Reopening on Wednesday August 17th.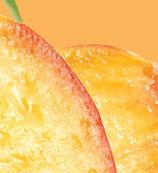 86 PAGE A FULL SERVICE LAW FIRM & FAMILY MEDIATION CENTER BRANDON LEGAL GROUP Attorneys at Law 844-4BLG4ME WWW.BRANDONLEGALGROUP.COM *Family *Criminal*Wills*Real*Business*MediationLaw*DivorceLawEstateLaw*BankruptcyandTrustsDefense INGRID M. HOOGLANDER OFFICE IN BRANDON SUN CITY CENTER, WESLEY CHAPEL, LAKELAND & TAMPA BY APPOINTMENT
87 PAGE