Arts
Pages 7-14
Falls Church To Launch Self Guided Public Art Walk April 15th
If you have spent time in Falls Church City, or even just driven through it, you have noticed the Beyer Automotive's Man Eating Dog Food sculpture, the hot air balloon mural in Mr. Brown's Park, or the Tinner Hill Monument. They are Little City landmarks and some of more than 40 pieces of public art in The Little City.
Falls Church's Arts & Humanities Council is highlighting the City's public art through its new Falls Church Art Walk initiative. Mary Sellers and Ariadne Autor, AH Council's at-large members, and Vice Mayor Letty Hardi, AH Council City Council liaison, have spearheaded an effort to document the City's public art and make it more accessible and approachable. Under their leadership, and with assistance from the Falls Church Economic Development Authority, the Recreation and Parks Authority, and some Meridian High School
students, Falls Church public art is now documented and online. An official launch of the selfguided tour and website will take place at the Falls Church Farmer's Market on World Art Day, Saturday, April 15.
The Art Walk currently includes 36 pieces created or commissioned by businesses, citizens, developers, and the City. According to Mary Sellers, "The arts are vital to establishing a sense of community and documenting history or traditions. As a new resident of Falls Church City, I love stumbling upon the different pieces of artwork that are tucked away in different corners of the city. The challenge is that I'm left with many questions about the artist, process, or origin of that artwork. Art Walk solves this problem by allowing the public to access information about the artwork and celebrate who we are as a community."
The website includes photos, artist recognition, descriptions, loca-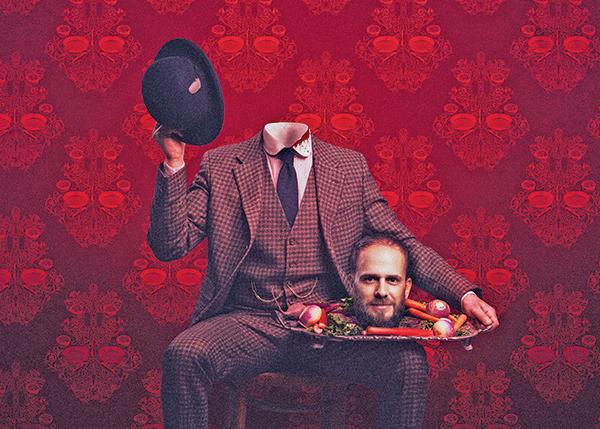 tions, routes, and a map. Media include murals, sculptures, arches, monuments, and architecture. Falls Church Arts' gallery and Jefferson Street Artists' studios are included as well. Ten more pieces will be added to the site soon, while a number of additional pieces, including a Tinner Hill mural and projects in new building developments will be added as they are completed. Placards with a QR code to access more information will be affixed to the pieces in the coming weeks, thanks to funding by the City's EDA.
The Art Walk is a testament to the AH Council and to the community at large. As stated by Councilwoman Letty Hardi,"We're fortunate to have an established and growing arts and culture community. Civic engagement and volunteerism are hallmarks of our community, and the Art Walk has been a great example of that collaboration come to life. With more planned public and private investment in art, I look forward to seeing new pieces
added to the Art Walk in the coming years."
For decades, business owners were the primary providers of public art in Falls Church. Beyer Automotive's Man Feeding Pigs sculpture and Foxes Music's Elvis on Mt. Rushmore mural, and the Eden Center Arch have been City landmarks for decades. Now, thanks to the City's inclusion of art as a development requirement, the creation of the AH Council, artistically inclined developers, the Tinner Hill Heritage Foundation, and the involvement of artists and art lovers, more and more art installations will be added to the City's landscape.
According to The Young Group's Bob Young, who is also chair of Falls Church's Economic Development Authority and the developer of Falls Church's iconic flower and art nouveau themed commercial and mixed use buildings, "I believe that public art is very important to the community and, albeit indirectly, to econom-
ic development. As one drives or walks or bicycles through a community, art provides (if it exists) a vibe that reflects the community and its values." Further, he states, "public art is important in creating a vibe in a community, along with the retail, restaurants, bars, etc." The Young Group is also responsible for one of the City's more recent murals, located on the Lily Building on the 100 block of E. Fairfax.
Falls Church residents and business leaders are fortunate to live, play, and work in a community that values public art and the benefits it relays. Public art has transformed the Falls Church landscape and helped create a better sense of community while providing a free source of entertainment, reflection, and stress relief. And now, thanks to the efforts of the AH Council, it is organized and easily accessible for all. Visit The Falls Church Art Walk website to see these various artworks. Information about unknown artists is welcomed.
Preview
ARTS PREVIEW MARCH 2 - 8, 2023 | PAGE 7 FCNP.COM | FALLS CHURCH NEWS-PRESS
SPRING
BIKE CLUB MURAL by Shelby Bavin. (Photo: Shelby Bavin)
ELECTRICAL BOX by Richard McMurry. (Photo: Richard McMurry)
FOXES MUSIC MURAL by J. Woods. (Photo: J. Woods)
MURAL AT Dogwood Tavern by David Barr. (Photo: David Barr)
by Sally D. Cole
PHOTO CREDIT: FROM TOP LEFT TO BOTTOM RIGHT, COURTESY OF SIGNATURE THEATRE, MATT LIPTAK, CHRISTY GAVITT, CHRISTOPHER MUELLER, GAY MEN'S CHORUS OF WASHINGTON
The INCREDIBLE story of SISTER ROSETTA THARPE
Spring Arts Round-Up
Selling Kabul (2/21-4/1)
A sister secretly shelters her translator brother from the Taliban while he awaits an American visa and the birth of his son.
Signature Theatre
4200 Campbell Ave. | Arlington
Pacific Overtures (3/7-4/9)
In 1853, after 200 years of stability, Japan faces an American expedition determined to open the "floating kingdom" to trade in this innovative epic of East meets West.
Signature Theatre
4200 Campbell Ave. | Arlington
Principe y Principe (3/11-3/25)
When a Queen calls together all the unmarried princesses in the land to meet her son, he must discover which will be his true love.
GALA Theatre
3333 14th St. NW | DC
Shout, Sister, Shout! (3/15-5/13)
A spirited, authentic and emotionally charged story about a charismatic music forerunner and the authentic roots of rock-and-roll.
Ford's Theatre
511 Tenth St. NW | DC
The Snow Queen (3/17-4/2)
An original adaptation of Hans Christian Andersen's most highly acclaimed tale.
Creative Cauldron
410 S. Maple Ave. | Falls Church
Art Exhibits
The Godmother of Rock-and-Roll
March 15 - May 13, 2023
www.fords.org | (888) 616-0270
Season Sponsors:
Lead Sponsor:
Sponsors:
Push The Button (3/25-4/7)
This playful and poignant parody of modern morality will ask its audiences to question their very notions of right and wrong, crime and punishment, truth and narrative.
The Keegan Theatre 1742 Church St. NW | DC
The Jungle (3/28-4/26)
An extraordinary panorama of people suffering and dreaming, surviving and living, coming together in a time of crisis. Woolly Mammoth Theatre Company and Shakespeare Theatre Company 610 F St. NW | DC
Sister Hazel (3/30)
The State Theatre
220 N. Washington St. | Falls Church
The Nosebleed (3/31-4/23)
Delve into the sh*t show of parenthood, as both a parent and a child – and what it takes to forgive. Woolly Mammoth Theatre Company 641 D St. NW | DC
Jimmie's Chicken Shack (4/8)
The State Theatre 220 N. Washington St. | Falls Church
The Wilting Point (4/13-4/30)
Travel with Mina Melo, producer of awardwinning podcast Clime, which she reluctantly adapts for a new streaming company. The Keegan Theatre 1742 Church St. NW | DC
Intangible Forms | Artechouse DC | 1/14-3/5
Score | Workhouse Arts Ctr | 1/14-4/30
Looking Up | Nat. Gallery of Art | 1/29-7/9
This is Britain | Nat. Gallery of Art | 1/29-6/11
Remnants and Echoes | Tephra Institute | 2/3-6/18
I Dream a World | Nat. Portrait Gallery | 2/1-8/27
Elements | Studio Gallery DC | 3/1-3/25
Philip Guston Now | Nat. Gallery of Art | 1/29-7/9
Texture | Falls Church Arts | 3/4-4/16
Pixelbloom | Artechouse DC | 3/11-6/11
Hacia la Vida | Tephra Institute | 3/11-5/21
RiverRun Festival | Kennedy Center | 3/22-4/22
Drawing in Britain | Nat. Gallery of Art | 4/2-8/6
Earth Day Exhibit | Zenith Gallery | 4/17-7/29
Dimensional Dialotue | Zenith Gallery | 5/5-6/10
Canova | Nat. Gallery of Art | 4/2-8/6
Street Life | Falls Church Arts | 7/1-8/13
Live Music
Betty Who | The Anthem | 3/10-7/28
Virginia Opera: La Traviata | GMU Arts Ctr | 3/11
Gay Mens Chorus: Whitney | Lincoln Theatre | 3/11-3/12
Live Music (cont'd)
Kodo | GMU Arts Ctr | 3/18
Los Temerarios | EagleBank Arena | 3/25
Bruce Springsteen | Capital One Arena | 3/27
The Verve Pipe | Tally Ho Theater | 4/20 M83 | The Anthem | 4/22
Janet Jackson | Jiffy Lube Live | 5/6-4/23
KT Tunstall | The Birchmere | 5/6
Amy Grant | The Birchmere | 5/9
Blink-182 | Capital One Arena | 5/23
The Flaming Lips | The Anthem | 5/25
Bloc Party | 930 Club | 5/27
Cody Johnson & Friends | EagleBank Arena | 5/27
Paramore | Capital One Arena | 6/2
Charlie Puth | Wolf Trap | 6/4
Carbon Leaf | The Hamilton Live | 6/10
Straight No Chaser | Wolf Trap | 6/21
Barenaked Ladies | The Anthem | 7/5
Tori Amos | Wolf Trap | 7/5

SPRING ARTS PREVIEW FALLS CHURCH NEWS-PRESS | FCNP.COM PAGE 8 | MARCH 2 - 8, 2023
Carrie Compere in the 2019 Seattle Repertory Theatre Production of Photo by Bronwen Houck.
By Cheryl L. West; Based on the biography entitled Shout, Sister, Shout!
The Untold Story of Rock-and-Roll Trailblazer Sister Rosetta Tharpe by Gayle F. Wald; Music Direction by Sheilah V. Walker; Choreographed by William Carlos Angulo; Directed by Kenneth L. Roberson
La Valentia (4/20-5/14)
An expertly constructed tale brimming with family feuds and supernatural secrets.
GALA Theatre
3333 14th St. NW | DC
Passing Strange (4/25-6/18)
A young man discovers his musical calling, rebels against his mother and sets off for Europe.
Signature Theatre
4200 Campbell Ave. | Arlington
Audrey (5/11-6/4)
Audrey re-examines the life of a legend through song, dance, and the technicolor lens of her most iconic screen performances.
Creative Cauldron
410 S. Maple Ave. | Falls Church
Sweeney Todd (5/16-7/9)
A dark, savory Victorian melodrama.
Signature Theatre
4200 Campbell Ave. | Arlington
Incendiary (5/29-6/25)
Tanya is a Black mother determined to break her son out of death row — or die trying.
Woolly Mammoth Theatre Company
641 D St. NW | DC
Kumanana! (6/7-6/25)
A musical revue spotlighting the wealth of artistry from the Afro-Peruvian community.
GALA Theatre
3333 14th St. NW | DC
Live Music (cont'd)
Freedom Flight | Alden Theatre | 3/4
Cirque FLIP Fabrique | GMU Arts Ctr | 3/31-4/1
Into the Woods | | Kennedy Ctr. | 2/23-3/19
Les Misérables | | Kennedy Ctr. | 4/11-4/29
Spamalot | Kennedy Ctr. | 5/12-5/21
La bohème | Kennedy Center | 5/13-5/27
The Lion King | Kennedy Center | 6/22-7/29 1776 | Kennedy Center | 6/27-7/16
Lettice & Lovage | Little Theatre of Alex. | 2/25-3/18
Environmental Film Festival | DC | 3/16-3/26
Jagged Little Pill | National Theater | 3/14-3/26
My Fair Lady | National Theater | 4/6-4/9
Disney's Aladdin | National Theater | 4/19-4/30
The Cake | NextStop Theatre | 3/10-4/2
In The Heights | NextStop Theatre | 5/12-6/11
Silent Sky | Providence Players | 3/17-4/1
Don't Dress for Dinner | Providence Players | 6/9-6/24
Macbeth | Shakespeare | 3/10-3/11
Tinner Hill Music Festival (6/10)
A rebranded, restyled all-day music festival celebrating culturally-rich live music and interactive villages to create a sensational Falls Church festival experience.
Cherry Hill Park
312 Park Ave. | Falls Church
Broadway in the Park (6/16)
Signature Theatre and Wolf Trap welcome Lea Salonga for their annual night of stellar show tunes and memorable performances.
Signature Theatre and Wolf Trap
1551 Trap Rd. | Vienna
Suessical: The Musical (6/17-7/22)
A fantastical, magical, musical extravaganza for all ages, that lovingly brings to life all of our favorite Dr. Seuss characters.
The Keegan Theatre 1742 Church St. NW | DC
Soul Divas Reprise (6/27-7/9)
Unbelievable voices toast luminaries from Aretha to Whitney to Beyoncé and all the incredible divas in-between.
Signature Theatre 4200 Campbell Ave. | Arlington
Theatre (cont'd)
Here There Are Blueberries | Shakespeare |
C.S. Lewis on Stage | Shakespeare |
The Griegol | Alden Theatre | 3/25
Hiccup! | Alden Theatre | 4/23
The Pa'akai We Bring | Alden Theatre | 5/6
"L'Chaim" | Alden Theatre | 5/7
Mary Stuart | Little Theatre of Alex. | 4/22-5/13
The Nacirema Soc | Little Theatre of Alex. |
Beetlejuice | National Theater | 5/16-5/28
Hadestown | National Theater | 6/6-6/18
Urinetown | Workhouse Arts Center | 3/18-6/3
Dance
VA Nat. Ballet's Aladdin | Capital One Hall | 3/24
Am. Ballet Theatre: Giselle | Wolf Trap | 7/27-7/28
Culture
Cherokee Days Festival | National Museum of the American Indian | 3/31-4/2
Comedy
Nicole Byer | DC Improv | 4/20-4/22
Jo Koy | Capital One Arena | 3/11
Bored Teachers Tour | Capital One Hall | 4/1
Craig Robinson | DC Improv | 4/13-4/16
Jeff Ross | DC Improv | 5/18/5/20
PREVIEW
CHURCH NEWS-PRESS | FCNP.COM MARCH 2 - 8, 2023 | PAGE 9 A
Sondheim's rarely produced musical epic of tradition and transformation THIS SPRING AT SIGNATURE NOW THROUGH APRIL 2 MARCH 7 – APRIL 9 SigTheatre.org | 703 820 9771 The Tony Award-winning rock musical bursting with passion, humor and heart APRIL 25 – JUNE 18 Selling Kabul The deliciously dark musical masterpiece MAY 16 – JULY 9 SWEENEY TODD
SPRING ARTS
FALLS
sister hides her translator brother from the Taliban in this heart-racing Pulitzer Prize finalist
Fall Out Boy | Jiffy Lube Live | 7/19 Don McLean | The Birchmere | 7/21 Matchbox Twenty | Jiffy Lube Live | 7/27 Sam Smith | Capital One Arena | 8/4 Jason Mraz | Wolf Trap | 8/6 Theatre How the Light Gets In | 1st Stage | 3/2-3/19 Mojata | 1st Stage | 4/20-5/7 The Last Match | 1st Stage | 6/8-6/25
5/7-5/28
6/7-6/18 King
2/24-4/8
| 3/3-4/2
Theater | 4/21-4/30 Makin' Cake
Alden Theatre | 3/18
Lear | Shakespeare |
Beauty & the Beast | Synetic Theater
Taming of the Shrew | Synetic
|
6/3-6/24
SPRING ARTS PREVIEW FALLS CHURCH NEWS-PRESS | FCNP.COM PAGE 10 | MARCH 2 - 8, 2023 Directed By Ward Kay Featuring Adam Ressa & Jaclyn Robertson 1057 W Broad Street Falls Church, VA 22046 April 13-15 & 20-22 @ 8pm, 16 & 23 @ 2pm PRESENTS THE PULITZER PRIZE WINNING DRAMA NOVA NIGHTSKY THEATER www.novanightskytheater.com Purchase tickets at
by
In the City of Falls Church, live music remains a popular entertainment escape for locals. One of the longest, featured acts in the city has been the Shartel and Hume Duo, formed by Steve Shartel and Bob Hume.
Since 1998, the Shartel and Hume Duo — formerly The Bob and Jerry Show until 2011 — have been covering songs from The Beatles, the Grateful Dead, Elton John and more, as well as performing a few original songs written by Shartel.
"We like to take a different approach to songs you know," Shartel said.
Rhythm guitar player and vocal-
SPRING ARTS PREVIEW
with Shartel & Hume
ist Shartel said he started playing guitar at the age of 13 and singing by 16. Influenced by listening to the artists and bands his older siblings would listen to, Shartel played in various college bands before settling in Northern Virginia and meeting
Hume.
Hume, who is the lead guitarist of the duo, was raised in Falls Church and taught to play guitar at the age of 11 by a teacher at Foxes Music Company — a local, independent business that offers lessons and instruments. Following this "fortunate experience," Hume went on to play in jazz and pep bands in high school, later playing with "Elvis impersonators," folk groups and more as he got older.
As fate would have it, Shartel and Hume would meet at the
Courtyard Cafe — a business off of Route 50 that has since been closed. Hume was performing at the cafe with another person, when Shartel said he noticed "how good he was." Shartel was in need of a partner for his acoustic duo, so Hume gave him his card. The rest is history.
Some of the duo's first gigs were at various places in Northern Virginia, but they have become a popular act at JV's Restaurant in the Little City, due to owner Lorraine Campbell.
"[Lorraine] gave us an opportunity [at JV's] to kind of blossom and have consistent gigs," Shartel said. "It's sort of our special place to play."
Hume said one of his favorite parts of performing with Shartel is the large amount of guitar interplay the two get to do together.
"The great thing about Steve is that he really does listen," Hume said. "Our songs are different because he's
listening to what I'm doing and he reacts to it."
As for Shartel, the music played between him and Hume is "very organic," due to it being just vocals and guitars being performed on stage.
"We're able to adjust and kind of improvise much more quickly and creatively without worrying about a bunch of other musicians on stage that are not going to get the cue,"
Shartel said.
The future of the duo is simple: Shartel and Hume both stated that they enjoy playing with each other and hope to still perform together as the years go on, with the chance of playing at bigger venues at some point.
"We're sort of realistic about the fact that we just want to keep playing as much as we can and be healthy and enjoy it," Shartel said.
Kylee Toland Falls Church News-Press
FALLS CHURCH NEWS-PRESS | FCNP.COM MARCH 2 - 8, 2023 | PAGE 11
FOR OVER 25 YEARS, Shartel and Hume have been performing cover and original songs in F.C. (Photo: Steve Shartel)
Tribute & Cover Bands Prove Popular in The Little City
by Kylee Toland Falls
For over 80 years, the State Theatre has been providing entertainment to Falls Church residents and non-F.C. visitors, and more recently, has become the unofficial home of various tribute and cover bands to perform.
Meredith Johnstone, the COO and Talent Buyer at The State Theatre, said tribute bands have always been a "staple" at the theater and she has seen an increase in the number of touring tribute bands in the past year.
Songs by Foreigner, Led Zeppelin, and other classic artists/bands are celebrated by these cover/tribute bands, with many of these bands dressing and acting like the members of the bands they are covering.
"Falls Church has always had a very active community of people who love going out," Johnstone said. "Tribute shows can sometimes be a more accessible way to experience the music of one of your favorite bands."
Hailing from Las Vegas, Bruce In The USA pays homage to the songs and performances of "The Boss" himself, Bruce Springsteen. Having started the band 19 years ago, lead vocalist Matt Ryan stated being a part of Bruce In The USA has allowed him to "step up" as an actor after being told that he looked and sounded like Springsteen.
"We get to travel the country and play in front of 1,000 people a night," Ryan said about the band's various concert locations. "I feel kind of blessed about it in some weird way, you know?"
Out of all of the cities the band plays, Ryan said the D.C./Northern Virginia area is "big Bruce country," which led to their first performance at The State Theatre 17 years ago. Although their first time performing in Falls Church brought them "about 200 people," nowadays the band sees sold out shows at the theater, according to Ryan.
"We've got a very long relationship with the same audiences and the same faces," Ryan said. "We were kind of blessed with The State Theatre [and] it's such a great venue as well."
As for what Springsteen's reaction is to the popularity of Bruce In The USA? Ryan said "The Boss's" messages to the band through the years was to "keep doing what you're doing, keep the music alive and best wishes."
"It's really about celebrating the music and the memories," Ryan said.
New Jersey-based cover band Double Vision pays homage to the British-American rock band Foreigner, and is a returning performer at The State Theatre. Chandler Mogel, the lead singer of Double Vision, started the band in 2018 after being told by various people that his voice sounded like Lou Gramm — former lead vocalist of Foreigner.
"With the rise of tribute bands and everything, I thought 'Well, let me throw my hat in the ring here,'" Mogel said. "I wanted to do
COVER BANDS, such as Zoso (pictured above) can be an accessible way for locals to experience the music of their favorite bands.
something that was second nature to me."
Named after Foreigner's 1978 hit song, Double Vision has not only performed in the Little City, but also in various east coast cities and even the Midwest. Rather than focusing on the "wigs" and "spandex" that Foreigner popularized, Mogel said he created Double Vision to celebrate the music of the band.
Since 2020, Double Vision has been a regular performer at The State Theatre, with Mogel stating the venue has become a "home" for them to play in the Northern Virginia area. Mogel further stated the band's favorite part of playing in Falls Church is The State Theatre's accommodating venue and staff, as well as the "vibe" of the audience.
"People in Falls Church really are music aficionados," Mogel said. "They really know their stuff."
Zoso, called "The Ultimate Led Zeppelin Experience," has embodied the 70s English rock band since the mid-'90s, with lead guitarist James Volpe Rotondi stating the band was one "pioneer" behind the popularity of tribute/cover bands.
Rotondi, who is the newest member of Zoso since last year, takes on the role of a Jimmy Page-like character while performing. On Friday, March 3rd, Zoso will be performing at The State Theatre, the first time for Rotondi as a band member.
"I know that the [other Zoso members] are very fond of it and that they always do well there," Rotondi said. "I'm excited about playing there."
As for why he thinks cover/tribute bands are popular with cities like Falls Church, Rotondi stated he believes the older rock generation wants to "recapture" and "relive" the music of their youth, while younger audiences are reintroduced by that style of music.
"The thing we hear the most at our shows from fans is 'Thank you,'" Rotondi said. "I think most good tribute bands: they give [fans] something that they can't get anywhere else."
SPRING ARTS PREVIEW FALLS CHURCH NEWS-PRESS | FCNP.COM PAGE 12 | MARCH 2 - 8, 2023
(Photo: John Nienstedt)
PRESENTED BY Net proceeds benefit Tinner Hill Heritage Foundation a registered 501(c)(3) nonprofit corporation. SATURDAY JUNE 10 Cherry Hill Park Falls Church City SCAN ME 11am - 8pm Tickets and info TinnerHill.org @TinnerHillMusicFestival LET'S HOPE. LET'S LOVE. LET'S DANCE. TICKETS ON SALE NOW! thmf2023.eventbrite.com and more!
Church News-Press
F.C. Resident Expresses Truth & Goodness Through Beauty
by Mark Dreisonstok
"Beauty is truth, truth beauty," wrote the English Romantic poet John Keats. For artist Dony Mac Manus, beauty and truth are also intertwined with goodness. "If there is no objective truth and goodness, there is no beauty," the Falls Church resident declares.
Mr. Mac Manus hails from Dublin, Ireland, where he began his art studies and then became a master silversmith and sculptor. Just as art is linked to truth and goodness, so is it linked to travel for this artist who works in a variety of media.
In 1999, Mr. Mac Manus took up a scholarship to study at the New York Academy of Art in downtown Manhattan, where he earned a masters in figurative sculpture. It was this intense formation in artistic anatomy as an expressive grammar which helped him over the next decade to decode the Great Masters across Europe.
"All language comes from thought, and if we are to penetrate the depths of the Great Masters, we need to understand their language in the context of the thought that gave it form. In the case of the European
masters, it was Christian humanism, stemming from the profound epochchanging influence of St Francis of Assisi, on Giotto in the visual arts, and Dante in the written word. St Francis' emphasis on the humanity of Christ created an alternative perspective to the eastern emphases on His divinity forming the foundation of Western culture."
He spent twelve years in Italy, where many of his beautiful sketches of Florence, Venice, Saville and other locales on the Italian and Iberian Peninsulas were executed and are currently on exhibit at Catholic University of America's May Gallery at the Mullen Library.
In his "Italian Journey," the poet Goethe enjoins us to "imagine the admirable artist, born with an inner feeling for the grand and the pleasing, now, for the first time, forms himself by the ancients, with incredible labor, that he may be the means of reviving them." In such manner did Mr. Mac Manus spend his Italian years, sketching and sculpturing after ancient, Renaissance, and Baroque masters (for the latter, we particularly noted with admi-
ration his sketch of "St. Longinus after Gian Lorenzo Bernini)." His goal is to pass this tradition on to future generations of his students at Catholic University, the National Gallery of Art, and elsewhere.
Professor Mac Manus, Catholic University's Artist in Residence, notes in particular how in Ancient Greek art, the human body, the incarnate, was of primary importance, for "it is the human body in its unity and variety which is the highest manifestation of beauty, the crown of creation" It is crucial, he states, that artists understand and draw anatomically —"the very grammar of figurative drawing, painting, and sculpture"—as a starting point in figurative work. In fact, "incarnation" is his philosophy of art in one word, which he notes is "true on a human level and on a sacred level."
Here we should note the religious aspect of much of his work, including an oil-oncanvas of the Virgin Mary, St Joseph, and the infant Jesus in his Falls Church home; a terra -
cotta bust of Pope John Paul II; and a bronze statue in miniature of a commission for an image of Archbishop Fulton J. Sheen, who mastered the art of public speaking in the early days of television in his "Life Is Worth Living" series on the legendary though short-lived DuMont Network.
As for his lessons at the National Gallery of Art, Mr. Mac Manus blends his role as art instructor and art history professor: "We do a one-hour tour of the National Gallery followed by two hour of drawing lessons from the collection every Saturday morning from 10-1, which is open to all."
Mr. Mac Manus is enjoying his life in Falls Church and shares this thought with Falls Church News Press readers: "There was recently a lot of interest in me also providing the fundamental instruction of life drawing lessons at the Falls Church Art Center, but Covid got in the way. Maybe we can revisit that option, because there is a lot of local interest in serious artistic instruction."
We indeed hope this will come to fruition, for Falls Church resident Dony Mac Manus has much to share in terms of synthesizing truth and goodness through beauty in aesthetics and his philosophy of life itself.
Art and Frame Of Falls Church Is Expanding
In its 22nd year, this popular City business is growing and moving to a new location in April. Artist studios and small business office spaces are available for rent at 307 E. Annandale Road, a Gateway location into the City of Falls Church. Studio/office spaces range from 102 to 910 square feet. Floor to ceiling windows in every space and plenty of onsite parking!
Contact Tom Gittins at: artandframefc@gmail.com For more details and to arrange to see the remaining available spaces.
SPRING ARTS PREVIEW MARCH 2 - 8, 2023 | PAGE 13 FCNP.COM | FALLS CHURCH NEWS-PRESS
DONY MAC MANUS with his oil on canvas of the Holy Family in front of his Falls Church home.
(Photo: Cordelia Dreisonstok)
Local High School Theater Seniors Take A Bow for Spring Performances
by Kylee Toland Falls Church News-Press
As the class of 2023 enjoy the last few months of the school year, local seniors involved with their school's theater department are about to take the stage one last time.
Around the Little City's community, Falls Church City Public Schools and surrounding districts are preparing for their spring show or musical, which can be a bittersweet time for those who will be graduating this year. Amid preparation for these spring performances, the NewsPress spoke to theater seniors from various local high schools about their emotions on their final show, and how being a part of their theater department impacted their life.
At Meridian High School, senior Isabel Pierce will be performing her last spring show "The Love Doctor," a French comedy written by Molière about young lovers and a mistaken identity. Taking on the role of Martine, Pierce has been involved in Merdian's theater department since her freshman year.
Pierce stated her favorite part of being involved in the theater department has been taking part in the
mainstage productions, which allows a theater student like Pierce to present a show they have been working on for a larger audience. Her favorite show from her last four years was last year's "Tick, Tick … Boom!" production, due to it being a "tightknit" cast and being one of the first in-person shows since the pandemic.
Wanting to double-major in theater and another subject while in college, Pierce further stated she will miss the friends she's made along the way with the theater department.
"It's given me a lot more confidence because you're kind of forced out of your comfort zone," Pierce stated.
At local Catholic Bishop O'Connell High School, theater students will be performing "Anything Goes," a '30s-esque musical about antics aboard an ocean liner bound from New York to London. This will also be the last show for seniors Kate Stewart, Matthew Secrest and Peyton Bliley, who have been a part of their school's theater department at various times in their academic careers.
Stewart said she's always been interested in singing and learned to love the people she was performing with. When she attends Ohio
University as an underclassman this upcoming fall, Stewart will be majoring in vocal performance, something theater has given her a love of doing. For Secrest, joining the theater department has given him a "social life" in high school and plans to major in acting or something similar in college. Bliley said being involved with the theater department has given her a chance to make friendships with people "a lot like her," and that she hopes to join a group or club in college.
George C. Marshall High School seniors Sara Porjosh and Lia Davila are beginning to rehearse their final spring musical "Xanadu," a show they were supposed to perform as freshmen before the pandemic began. Porjosh and Davila will be portraying Melpomene and Calliope, an "evil sister duo" in the story that incorporates mythology with an '80s flair.
Porjosh, who is majoring in vocal performance in college, said she still plans to have theater "in her life," as it has been a way for her to "let loose" and not judge herself on. Although Davila said she doesn't plan to pursue anything in college that is "arts-related," she said theater has helped her build confidence and
not to take herself too seriously.
"The Lion, the Witch and the Wardrobe" will be performed by Falls Church High School's theater department, with senior Jimmy Benjamin portraying the character of lion king Aslan. Benjamin, who has been involved in theater since eighth grade when he attended school in Guatemala, said his favorite part of the school's theater department is working with other cast members behind the scenes and onstage.
Benjamin's favorite show he has
acted in is last winter's production of "Chicago," which took on a PG-version of the classic musical. Although he said he won't be pursuing theater as a career when he attends college, theater has helped him be able to "express himself" in ways he didn't think of before.
"I started to just have fun," Benjamin said. "I was able to come out of my comfort zone to work with new people and raise my confidence."
Temple Rodef Shalom Brings Broadway to F.C. for Purim Holiday
by Mark Dreisonstok
Temple Rodef Shalom in Falls Church is celebrating its 60th anniversary this year. As part of this commemoration, the Reform Jewish congregation decided to revive its first Purim Spiel, which took place in the year 2000. The Purim holiday itself focuses on the Book of Esther, in which the villain Haman seeks to destroy the Jewish people. It is up to Queen Esther, at the urging of her uncle Mordecai, to save them. Esther's husband, Persian King Ahasuerus, turns his wrath instead on Haman.
The story conveyed in Esther, nearly resulting in the annihilation of the Jewish people, is a very somber one, yet the Purim Spiel, as director Yoni Bronstein notes, is tonguein-cheek, has a bit of fun with the story, and makes this ancient narrative accessible to a modern audience. Last year Mr. Bronstein chose the theme of Billy Joel songs; the year before, during the pandemic, Temple Rodef Shalom celebrated its Purim Spiel online with a "Phantom of the Opera" pastiche. The theme for 2023 is Broadway in a Purim production written in New York by
Norman Roth. The Book of Esther is dramatized with humor, interspersed with music from Broadway musicals such as "Guys and Dolls," "Hello, Dolly," "Funny Girl," "The Pajama Game," "A Chorus Line," and, of course, "Fiddler on the Roof."
The songs are sung with lyrics tailored to the Esther Megillah (or scroll), the Purim holiday, and Jewish tradition. "I Am the Very Model of a Modern Major General" from Gilbert and Sullivan's "Pirates of Penzance" becomes "I Am the Very Model of a Modern Rabbinate;" Vashti, the King's first wife who disobeys him, "doesn't have heart," sung to the tune of "(You've Got to Have) Heart" from "Damn Yankees;" and Pal Joey's "Bewitched, Bothered, and Bewildered" becomes the Yiddish "Farmesht, Fartummeled, and Farblondget," which Mr. Bronstein translates as "Confused, Bewildered, and Aimless." The piece is sung wonderfully by Jen Jacobson as Vashti.
In addition to song parodies, the performance is replete with references to (and short musical snatches from) other Broadway
tunes, including "Don't Cry for Me, Argentina" from "Evita" and "Food, Glorious Food" from "Oliver."
The Rodef Shalom troupe performing Esther has had two rehearsals per week for a month and a half, includes musical accompaniment of a somewhat klezmer bent (piano, clarinet, trombone, bass, drums, and even a melodica), and features congregation members as actors. Stage performers include Danielle Feist as Esther, Leslie Jacobson as Mordecai, Janice Zucker as King Ahasuerus, and Jason Steinbaum as Haman. We had the pleasure of seeing Mr. Steinbaum dressed as a gangster from "Guys and Dolls," proving that the villain trope is universal and timeless!
For further information on Rodef Shalom's modern, fun way to explore an ancient biblical text—"The Megillah According to Broadway!"—please visit the Temple's website at: Home | Temple Rodef Shalom Purim is celebrated on March 5 and 6 and also includes holiday moments at Rodef Shalom such as a more traditional reading of the Book of Esther as well as a Purim Carnival.
SPRING ARTS PREVIEW FALLS CHURCH NEWS-PRESS | FCNP.COM PAGE 14 | MARCH 2 - 8, 2023
JASON STEINBAUM as the Book of Esther's villain Haman, costumed as a gangster from the Broadway classic "Guys and Dolls." (Photo: Cordelia Dreisonstok)
FOR MANY SENIORS, being involved in their theater department has given them more confidence. (Photo: Shawn Northrip)