EMPORIA • LEBO • MADISON • OLPE • HARTFORD NORTHERN HEIGHTS • CHASE COUNTY PREVIEW
2022 AREA
B y C hristopher A dA ms The Emporia Gazette
The Lebo Wolves 2021-22 season end ed with a 2022 sub-state championship loss to Waverly, 32-22, finishing the year 15-8. They'll look to build on that suc cess in 2022-23.
The team has a strong nucleus return ing, but a new coaching staff beginning.
Lebo athletic director Dennis Becker takes over the program this year along with assistant Duncan Fort.
Three returning team leaders will be vital to the Wolves' success this season.
Senior point guard Landon Grimmett averaged 16 points and four rebounds per game last year. The Lyon County League first-team player was also se lected as a 1A DII All-State Honorable Mention. Junior shooting guard Gray son Shoemaker averaged 12 points and nearly six rebounds per game, receiving Lyon County League Honorable Men tion recognition. And senior forward Luke Davies averaged six rebounds per game.
Becker said the new players expected to make an impact are Zach Oswald and Dominic Risner.
Becker said scoring in the half-court has been a problem for this group, so focusing on ball movement and driving will be key. Otherwise, Becker believes he has a solid squad.
"This year, we will rely on team de fense and our bench," he said. "We will be able to play eight or nine guys, keep ing people fresh on the court and able to
Back Row: L to R Austin Bailey, Luke Davies, Landon Grimmett, Zach Oswald, Dominic Risner, Grayson Shoemaker, Scott Smith, Andrew Konrade, Sam Hasenclever. Front Row: L to R, Caleb Durst, Eli Ellis, Gunner Graybeal, Taegan Kelley, Daniel Raush, Brayden Hopkins.
play tough-pressure defense."
The Wolves' 2022-23 goals are to place first in the Lyon County League, win the LCL tournament and return to the postseason. Becker feels his team
should finish near the top in league and compete for an LCL title.
"In order to achieve these goals, we will need to improve our defense and re bounding from a year ago," he said. "We
will also need players to step up on the offensive end. Overall, we just need play ers to do their job and work to get better at practice and improve every time we step onto the court."
THE EMPORIA GAZETTE Page 2 Saturday, December 3, 2022
COURTESY PHOTO
BECKER LOOKS TO LEAD LEBO BOYS TO NEXT STEP LEBO WOLVES Go Lebo Wolves! Carmen Y. Mackey, Broker/owner Tri-County Real Estate and agent/owner of Tri-County Insurance (620)341-0838 Lebo Booster Club Go Wolves! Perry Ott, agent 620.342.1313 cell 620.341.2029 Perry.Ott@fbfs.com 2606 West 12th Ave. Emporia, KS 66801
By Christopher AdAms The Emporia Gazette
The Lebo Lady Wolves head into 202223 following a successful 2021-22 cam paign, where they won a sub-state cham pionship against league rival Waverly, and came up slightly short in the state quarter finals against Hanover.
Lebo, 22-2 last season, is going all-in again this year. Head coach Patrick Gard ner stated that the season's goal is the bag and everything in it, i.e., preseason tour nament wins, Lyon County League, Lyon County League tournament, sub-state championship and a state title. Lofty goals for sure, but he believes it, stating that the Wolves "Bring back a wealth of experience and should be able to score at a high level."
Gardner said two challenges this year will be ensuring the ball is protected, and that his team is a little undersized — the tallest players are 5-feet-8. Furthermore, the lost production of point guard Abby Peek, six points and five steals per game, and Alli Moore, a 37% shooter from threepoint land, hurts.
But Lebo returns the talented trio of se nior Brooklyn Jones (15 points per game, 5 rebounds per game, 5 steals per game), junior Audrey Peek (11 ppg, 3 apg, 2 spg) and sophomore Saige Hadley (9 ppg, 4 rpg, 3 spg). Sophomore Abi Jones and ju nior Katie Ott should round out the start ing lineup, and returning non-starter Siara Crouch will get minutes off the bench. Jones and Peek were selected to the 1A DII All-State First Team last season, and Hadley was a 1A DII All-State honorable mention.
Gardner, who is in his fourth season as Lebo head coach (54-14), said his 10-yearold daughter motivates him to coach.
"She has the opportunity to attend
Lebo BB Schedule
Dec. 2: Flinthills
Dec. 5, 8, 10: Central Heights Tournament
Dec. 13: Hartford Dec. 15: Olpe Jan. 3: MdCV
Jan. 6: at SCC
Jan. 10: Madison Jan .13: at Burlingame
Jan. 17: at Waverly
Jan. 23-28: LCL Tournament
Jan. 31: Marmaton Valley Feb 3: at West Franklin Feb 7: at Lyndon Feb 13: at Olpe Feb 17: SCC Feb 21: at Osage
practices and games with me throughout the season," he said. "And I believe the life lessons you learn from being a part of a 'team,' and to be surrounded by good role models that could make lifelong impres sions on her and other youth in our com munity are priceless," he said.
Gardner said the opportunity to chal lenge players and coach them hard while gaining their trust and belief that you'll lead them in the right direction is highly motivating too. This year's group included.
"Anytime you are talking about making a state title game it's going to be challeng ing," he said. "I think I'm blessed to have
Front Row L/R: Audrey Peek, Abbie Shields, Chalie Crough, Siara Crouch, Brooklyn Jones, Abi Jones, Saige Hadley, Ally Peek, Emma Marsh
Back Row L/R: Cira Plummer, Cassidy Potter, Katie Ott, Elena Milan, Allison Konrade, Delia Muraru, Hannah Carpenter, Aubriana Vannocker, Kaitlynn McWhorter
a good group of athletes that will need to work hard each day we step on the court. Nothing is guaranteed and we know that.
We believe that we have a strong schedule that will help prepare us for postseason play."
THE EMPORIA GAZETTE Saturday, December 3, 2022 Page 3
COURTESY PHOTO
LEBO GIRLS HAVE LOFTY EXPECTATIONS FOR UPCOMING SEASON Grimmett ConCrete ConstruCtion Call for free estimates • 620-342-6582 Euler Insurance Agency Inc Everett "Pete" Euler, Agent 920 Commercial, P.O. Box 605 Business: 620.342.6272 | Residential: 620.343.6364 pete.euler.b6wt@statefarm.com Featuring an AUTOMATIC wash, 3 self serve bays including TRUCK bay and a DOG WASH! CAR WASH open 24 HOURS. DOG WASH open 8 a.m.- 8 p.m. www.thurstonsplusautobody.com BODY SHOP (620) 342-2613 MECHANICAL (620) 343-7063
THE EMPORIA GAZETTE Page 4 Saturday, December 3, 2022 MEETTHE SPARTANS Arianna Hamilton Senior Rebecca Snyder Senior MEETTHE SPARTANS Adeiah Heffner Sophomore Jash Rios Sophomore MEETTHE SPARTANS MEL'S TIRE "Service Is Not Expensive-It's Priceless" 915 Graham 620-342-8473 Ryan Peak Junior Damia Zapata Junior MEETTHE SPARTANS Brody Duncan Sophomore Chase Harrington Freshman
THE EMPORIA GAZETTE Saturday, December 3, 2022 Page 5 MEETTHE SPARTANS PLANET SUB Candlewood Drive Across from Walmart 620-343-1660 www.planetsub.com Andrew Ruxton Sophomore Isaiah Clark Junior MEETTHE SPARTANS Lauren Williams Junior Sheldon Stewart Junior MEETTHE SPARTANS 801 INDUSTRIAL RD, EMPORIA, KS 66801 • (620) 342-7023 River Peters Sophomore Cooper Rech Junior MEETTHE SPARTANS 704 Industrial Rd. Emporia (620) 208-6505 ReadytoServe YOU! Jeremiah Selby-Robertson Sophomore Emeil Bennett Junior
B y C hristopher A dA ms
bas
a new skipper steer
and
Page 6 Saturday, December 3, 2022 Grimmett ConCrete ConstruCtion Call for free estimates • 620-342-6582 Go Bulldogs! We're proud of you Madison-Virgil USD 386 620-437-2909 MADISON BULLDOGS ABZ Valves & Controls / ASC Engineered Solutions 113 Main St, Madison, KS (620) 437-2440 * (855) 803-6786 TIRES • AUTOMOTIVE MECHANICAL SERVICES 3 W. hwy 99 • Olpe, Kansas 620-475-3333 M-F 7:30-6 | Sat 7:30 -1 605 Lincoln • Emporia, KS | 620.342.2662 FAX 620.343.7233 | pauldean@pauldeanlawllc.com PAUL E. DEAN OF PATTON PUTNAM & DEAN Providing Quality and Experienced Legal Services to the Lyon, Greenwood, Coffey, and Chase County Areas. Schankie Well Service Cliff & Randall Schankie, Owners (620) 437-2595 MADISON BOYS LOOK TO CONTINUE SUCCESS UNDER NEW LEADERSHIP
The
Emporia Gazette
The Madison High School boys
ketball team has
ing the ship this season. First-year head coach Alex McNeal takes the reins from longtime coach Brett Dannels. Dannels led the Bulldogs to a 16-4 re cord last year
a sub-state game, los ing to the Burlingame Bearcats when a 3-point shot landed into the basket as time expired. Now it's McNeal's turn to continue Madison's success. He is no stranger to
Madison hoops. McNeal spent the past four seasons as Dannels' assistant coach and one year as the head coach at
Please see Madison, Page 8
COURTESY PHOTO
By Christopher AdAms The Emporia Gazette
The Madison High School girls basketball team enters 2022-23 in a similar fashion to their male counterparts. They have a first-year coach and lost a close sub-state contest to Burl ingame (31-37) last year. Their 14-7 record was even comparable.
New head coach Bill Nienstedt replaces Vanessa Kresin, who ran the program for five seasons. He's looking forward to December.
"I enjoy being a part of a team, and I want to give back to the game that has given so much to me," he said.
And despite a change at the top, the Lady Bulldogs return four starters, including the
6-foot senior forward Yolaine Luthi, who was chosen as a 1A DI All-State Honorable Men tion last spring. She's complemented by senior guards Sarah Miser and Ava Foltz and 5-foot-10 sophomore forward Jaelynn Weakley. Nienst edt said new player Caylin Luthi should be a contributor as well.
But the key to winning will be how fast these returners adjust to a new system and cul ture. Aside from that, it's just a matter of put ting the work in.
"We are excited to work toward being the best team we can be by mid to late February… We are all looking forward to the opportunity to grow together as a team and to improve steadily as the season progresses," Nienstedt said.
EXPERIENCED MADISON GIRLS
HELP
COACH
WILL
NEW
THE EMPORIA GAZETTE Saturday, December 3, 2022 Page 7 Euler Insurance Agency Inc Everett "Pete" Euler, Agent 920 Commercial, P.O. Box 605 Business: 620.342.6272 | Residential: 620.343.6364 pete.euler.b6wt@statefarm.com www.thurstonsplusautobody.com BODY SHOP (620) 342-2613 MECHANICAL (620) 343-7063 Ratcliff Propane LLC Residential & Commercial propane delivery with competitive pricing! • LP Gas Delivery • Rent & Sell Tanks • Contract Pricing Available 620-366-1967 Travis Ratcliff • 620-437-6425 Scott Thomsen City of Madison Enjoy the great city of Madison City Hall 225 West Main • 620-437-2556 COURTESY PHOTO
Dec. 2: at Yates Center Dec. 6-9: at Moran Tournament Dec. 13: Waverly Dec. 15: MDCV Jan. 3: at SCC Jan. 6: Burlingame Jan. 10: at Lebo Jan .13: Olpe Jan. 17: at Hartford Jan. 23-28: LCL Tourna ment Jan. 31: Mission Valley Feb 3: at Northern Heights Feb 7: West Franklin Feb 14: at Chase County Feb 17: at Lyndon Feb 20: Crest Madison Basketball Schedule
Madison Junior High School.
His goals for the season seem very attainable: be a factor in the competi tive Lyon County League, be a better team in game 20 than game one and place themselves in the best posi tion for postsea son success.
McNeal said two of the keys to achieving those goals will be the returning seniors elevating their play and the younger ones tran sitioning to the varisty level in a timely manner.
McNeal's love of the game motivates him to coach. And perhaps that will serve him well in helping his team meet those goals.
"I love coaching kids, the game, and seeing them learn the game and enjoy playing it," he said.
One of the Bulldogs' strengths will be leadership. The squads returning starters, seniors Gavin Isch and Bryson Turner, bring maturity to the court.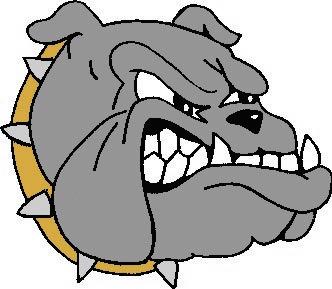 "Senior leadership," McNeal said. "Our two returning players are talent ed players, but are more importantly, great leaders."
He said junior Lane Darbro returns after a season spent as the sixth man and newbie sophomore Colton Isch is expected to make an impact.
McNeal feels his team is up to the challenge of ensuring another bankable season.
"I think we have a chance to be a solid team again this year," he said. "We are replac ing some talented players from last year but have some kids that are ready to increase their production from last year as well as players that are going to be stepping up to the varsity level and ready to show case their abilities."