ELLIS BRIGHAM
ON THE TRAIL
HIKE, RUN, SUP AND CLIMB INTO SUMMER
ISOLATION & ICE:
PERU'S LOST WORLD
ELLIS BRIGHAM AT 90:
NINE DECADES OF ADVENTURE
GO THE DISTANCE:
EUROPE'S MULTI-DAY HIKES
HIKING CLOTHING
TRAIL RUNNING GEAR
SUP KIT BAG
SLEEPING BAGS
THE SPRING/SUMMER ISSUE
phase
jacket men's & women's
lite
EXPLORE WELCOME TO
Welcome to this special edition of Explore. In this issue, we celebrate becoming 90 years young. Reaching this milestone is a significant achievement that reflects the dedication, hard work and passion of our teams. I am grateful to everyone who has connected with us during this time - our joy in sharing stories, talking gear, and kitting you out for your next adventure will never get old.
This issue is a nod to our 90 years while championing all that is new and exciting in our world. We take a walk through the history of footwear development in Tech Talk (page 10), get geared up with the best climbing hardware (page 30), and dream of a summer spent running the South West Coast Path (page 34).
As we move into our tenth decade, we look to the future with renewed pace and purpose, while continuing to define our legacy – one that has taken us from a respected alpine bootmaker to a trusted national outdoor retailer. Working alongside local communities and charities, we remain determined to make strides in our commitment to people and the planet.
I hope you will join us at one of our upcoming events (page 4), including what promises to be a fun-filled anniversary celebration at our Explore Weekend, 15th-17th September in North Wales – everyone is welcome!
ellis-brigham.com
For more inspirational content and ideas follow us on Facebook and Instagram, and for a chance to win a £50 voucher share your adventures with us #livebreatheoutdoors #elevateyouroutdoors
04. DIARY: WHAT'S ON
Spring is here and the outdoor events season is in full swing.
06. SPOTLIGHT: 90 YEARS
A brief look at the history of Ellis Brigham from 1933 to 2023.
10. TECH TALK
From nails to GORE-TEX: the evolution of the walking boot.
12. STEP FORWARD
Tackle the trails with confidence in the latest hiking footwear.
14. MULTI-DAY HIKES
Six of the finest walking adventures in Europe.
22. PACKING LIGHT
Ease the load with these weightsaving accessories.
Proud to support
24. ANNA HAZELNUTT
This young Californian is the face of a new generation of climbers.
30. GET ON UP
All the gear you need to conquer your next sports or trad climb.
34. WEST IS BEST
Epic trail runs on the UK's beautiful South West Coast Path.
40. SOLE SEARCH
Highlights from our latest range of trail running shoes.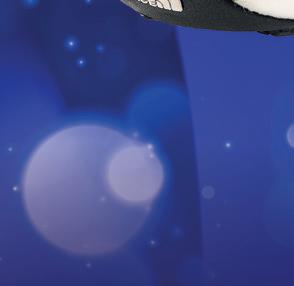 43. BLAZE A TRAIL
Clothing & accessories to help you run in any weather and all terrain.
44. ISOLATION & ICE
An unforgettable journey through Peru's Huayhuash mountain range.
52. ON THE TRAIL
The latest in hiking clothing from Montane & The North Face.
56. BUYING GUIDE
Everything you need to know about sleeping bags.
58. SOUND SLEEPERS
Get a good night's kip in one of our high quality sleeping bags.
60. WHAT'S SUP?
Essential tips from the stand up paddle experts at Red Paddle.
64. ONE FOR THE ROAD
Expand your horizons with the help of our adventure travel accessories.
66. LOCAL KNOWLEDGE
Ellis Brigham's Hazel Heppenstall shares her best Yorkshire yomps.
MOUNT AINS MIND FO R THE
inen t y yearsof outdooradve n serut
3
THE ELLIS BRIGHAM EXPLORE WEEKEND
Since 1933 we have been helping people to enjoy the wonderful outdoors. Turning 90 this year is something rather special. We want to take this opportunity to disconnect from the daily grind and connect with nature. Come and celebrate our 90th anniversary with us for an unforgettable weekend outdoors.
Take your pick from a range of activities on offer. Run the trails around Arenig Fawr, climb the crags of North Wales, or paddle board on the largest natural lake in Wales. And with workshops available to improve your outdoor skills, the weekend will leave you with more than just great memories. From learning to use a map and compass to running with poles, there will be something for all. Once the activities are over for the day, make sure you come and listen to our guest speakers. With a diverse range of activities and learning opportunities, our Explore Weekend promises to be an unforgettable experience. We can't wait to see you there!
Location: Bala, North Wales
Dates: September 15th – 17th
EVENTS WHAT'S ON
Trail Events Co Races
Year round trailevents.co
Our good friends Trail Events Co are hosting trail running races across the UK, taking in stunning national parks and Areas of Outstanding Natural Beauty. Team EB's pick of the season is the Cotswolds Challenge, a fantastic new addition in the hills of the Cotswolds.
An Evening With Abby Hall
2nd May
Ellis Brigham and adidas Terrex are excited to present an evening with professional trail runner, Abby Hall. Taking place at our Covent Garden store, the event will see Abby share the pathway to achieving your running goals, offer her expert advice on preparing for a run, and provide top tips for preventing injury.
Ellis Brigham Repair & Restore Tour
May 11th - 20th
We have teamed up with GORE-TEX, Grangers, and Scottish Mountain Gear to get the GORE-TEX gear you love repaired. Book a slot at our Aviemore, London or Manchester stores for £10 and receive a £10 voucher to spend in-store or online.
Red Paddle Co Demo Days
May 13th - 24th
Want to test out the UK's leading stand up paddle boards? Then join us on the water as we go on tour this summer with Red Paddle Co. Events will be held in Aviemore, Bristol, Manchester and Tamworth and cost just £5.
Ellis Brigham Beacons Challenge
July 15th
youthadventuretrust.org.uk
Raise money for our charity The Youth Adventure Trust by taking on either six or ten of the highest peaks in the beautiful Brecon Beacons this July. Teams of two to six people can take part so it is perfect for team building exercises or groups of friends.
For more information, up-to-date listings and to book your place go to ellis-brigham.com/events
inen t y yearsof outdooradve n serut 4
THIS IS THE YEAR TO TOGETHER WE PADDLE The World's No.1 Inflatable SUP - Upgrade your paddle board today. YOUR UPGRADE ADVENTURE
90 YEARS OF ADVENTURE
As Ellis Brigham passes another major milestone, Director Mark Brigham takes a moment to look at the route we've taken.
The original Ellis Brigham shop was set up in North Manchester in 1933 by my grandfather, Frederick Ellis Brigham. It was in a two-up-two-down on Conran Street. Fred was an expert in footwear and textiles, and he specialised in devising new nailing patterns for boots. He built up quite a reputation in the 1930s and 40s; people travelled to him to have their shoes repaired or seek his advice.
Fred was a keen cyclist, too, and any free time he had was spent out on his bike. He would compete in time trials up in Yorkshire, so he was rubbing shoulders with people who spent hours outdoors, getting to know a lot about what they needed from a footwear and clothing point of view.
During the war Fred wrote to the War Office, sharing his knowledge and advising the armed forces on how best to maintain their footwear. It was during this time that he collaborated with an engineer friend to make the BrighamPeacock plate, which provided unparalleled grip on rock. When
1933-45
1945-55
Frederick Ellis Brigham sets up business making walking boots and cycling shoes in Harpurhey, North Manchester in 1933.
The shop begins to sell exarmy outdoor equipment. After Fred's death, the reins are passed on to his sons Bob and Ellis.
SPOTLIGHT
Words Matt Westby Photos Xxxxxxxx
6
"Fred wrote to the War Office, sharing his knowledge about footwear"
Frederick Brigham with Bob & Anne Brigham
the war ended, there was a big push from the government to set up national parks, starting with the Peak District at the end of the 40s. The big idea was to get people healthy, and Fred spotted the opportunity to provide the right equipment for this new outdoor lifestyle. There was a lot of surplus army gear at that time – which was amongst the best kit available – so he would regularly head to the local airbase in Burtonwood to pick some up and take it back to the shop.
Next Generation
When Frederick died in the 1950s, my uncle Bob took over the reins – later assisted by my father Ellis when he turned 16. Demand was strong and they moved to a better location on Cathedral Street in the centre of Manchester, with enough space to expand the range. By the 1960s, skiing was starting to become more accessible (although it was still the preserve
1955-59
Climbing is booming in the UK and Bob & Ellis begin to visit the alpine valleys to buy the latest mountaineering equipment.
1960 A new city centre shop opens in Cathedral Street, Manchester and the first Ellis Brigham catalogue is published.
1970s Expand into four locations across the country and sell new innovations including plastic ski boots, fibreglass skis and nylon climbing ropes.
1980s
Expansion continues, stocking a new generation of technical fabrics including GORE-TEX and Polar Fleece. The White Book begins publication in 1987.
inen t y yearsof outdooradve n serut 7
of the more wealthy) and they had a plastic ski slope built under one of the arches near the shop. The idea was that you could go there and take your first steps on skis before you went out to the resorts – a familiar concept in the current age of snowdomes, but groundbreaking for its day, when such facilities weren't readily available.
Ellis Brigham Mountain Sports stayed in Cathedral Street until the IRA bombing in 1996 which affected the entire area, but from the end of the 1960s Bob and Ellis began to expand into other regions: first Liverpool, then Bristol, North Wales, Aviemore and London. Today, we have 16 branches, and along the way Bob and Ellis initiated the close relationships we still enjoy with heritage brands like The North Face, Scarpa and Mountain Equipment – in fact Bob attended the opening of The North Face's first store in Berkeley, California, in 1966.
Sustainability
The gear these brands produce has come on light-years over the decades. As recently as the 1960s there are shots of people on the Eiger in Norwegian knitted jumpers which would weigh an absolute ton if they got wet, but now we have breathable, waterproof fabrics like GORE-TEX, and equipment in general has become far lighter. Unfortunately, the clothing industry contributes to a great deal of landfill, so I believe we have a responsibility not just for stocking and selling the gear but also maintaining it. Frederick was the king of make do and mend – his repair skills helped the business survive the war – and though I'm sure he would be proud to see how Ellis Brigham has changed (online shopping would probably blow his mind!), he would doubtless like to see us honour his legacy by caring more for the gear post sale. This is exactly what we intend to do via a renewed emphasis on in-store repairs.
Initiatives like this are what set us apart – it makes sense to us to repair what you own. At the end of the day the Brighams are a family that loves the outdoors, so it's always been important for us to do our bit to protect the natural world and to inspire customers to go out and experience it for themselves. That's why we still have physical shops where you can speak to passionate and knowledgeable staff; it's why we partner with the charities we do, and it's why we continue to support grassroots events throughout the country.
90 years is a heck of a long time to stay in business, and credit has to go not only to our loyal customers but to the team of people around us. Their enthusiasm ensures we stay young and continue to push forward while striving to be better. We'll be marking our anniversary with a gathering in North Wales in September which will bring the community together for a couple of days and just allow us all to get outside and experience everything that Ellis Brigham stands for.
Here's to Frederick, and to the next 90 years.
1990s
2000
ellis-brigham.com launches in 1996. The Snowboard Asylum (TSA) is established as a shop space within the stores, with its own website.
A new flagship shop opens in Covent Garden opposite Europe's first standalone The North Face store, cementing a longstanding partnership.
8
"We had a plastic ski slope built under the arches in Manchester – a groundbreaking concept for its day"
2010s
Our 2nd Life initiative diverts unwanted items from landfill to homeless shelters. Glenmore Lodge and the Youth Adventure Trust become partners.
2020 All stores are forced to close during COVID-19. With mental wellness in focus, Ellis Brigham supports the Mountains For The Mind campaign.
2021-2023
The Future
Charity partnerships now include Sleep Pod – providing shelter to rough sleepers on the UK streets – and Protect Our Winters.
Ellis Brigham continues to be a family-run business. Bob and Ellis are now ably assisted by their sons Robert and Mark – the next generation.
inen t y yearsof outdooradve n serut 9
ON THE PATH TO PERFECTION TECH TALK
Modern walking boots are a marvel of technology. We dive into the archive with Jeremy Stevens – Ellis Brigham's Footwear Buyer – to chart their evolution.
10
Ellis Brigham started out specialising in walking boots, right?
Absolutely. The original Frederick Ellis Brigham opened up a shop on Conran Street in Manchester and he was the expert in nailing patterns. Around that time, boots were just leather – inside, outside, top to bottom. The leather outsole was obviously very slippery. So you had to nail it with bespoke patterns according to what kind of terrain you're aiming for.
Even up to the 1960s our catalogues were advertising the fact that we had supplies of various specific shapes of nail that you could retrofit to your leather-soled boots to give you the grip you needed. That's what hob-nailed boots were – it's these special nails, sticking out the bottom of your shoes or your mountaineering boots.
What was so great about leather?
It's quite malleable (once it's broken in), but it's waterproof, durable, long lasting and protective too, so leather is a fantastic material to make boots out of, and it's been used for millennia to create footwear. But construction of boots had advanced quite a long way [by the time Ellis Brigham opened]. It was quite complex and was a real artisan skill. Frederick was a true boot-maker, it wasn't mass production.
What were the earliest brands that started to come out?
The names that we're still familiar with would be brands like Meindl and Scarpa, who both feature in our catalogues from the late 60s and 70s. Galibier and Dolomite were also popular at that time. And of course we had our very own FEB Mountain Boot.
And how did those famous brands start?
In the early 20th century, there was a flourishing of Italian footwear manufacturing, particularly in the Dolomites region. There were lots of local cobblers, and they understood the needs of people who were starting to spend more recreational time outdoors. They introduced a bunch of boots to service this new market, and ever since then, really, it's been Italian and German leather that's led the way.
When did the technology begin to develop beyond leather?
The soles were one of the first things to change. Vitale Bramani was an Italian mountaineer who created Vibram. The story goes that he lost six friends in an accident in the mountains because their studded leather soles didn't have enough grip. He patented a rubber outsole – the Carrarmato – which is still in production now because it's quite a classic looking, functional rubber outsole. That was in 1937, so the introduction of this technology took a while to filter through, but over a period of maybe 20 years or so, certainly by the 1960s, Vibram outsoles were a game changer. There's a note in one of our catalogues from 1961 saying: "Rubber soled boots are well to the fore now." But even then, in 1961, we were still doing some nailing.
What was the next milestone?
Towards the end of the 70s, GORE came along with their membrane – expanded polytetrafluoroethylene – or GORE-TEX. Danner were the first brand to come out with GORE-lined hiking boots. The benefit is
that you get the waterproofness of classic leather boots but use more of a hybrid approach to the upper construction, introducing lighter weight synthetics. Straight away you can strip a couple of hundred grams off a boot that does more or less the same thing; in fact, you get more breathability and instant comfort straight out of the box. Now lots of brands have their own similar performance membranes; it's completely revolutionised the way that outdoor footwear is constructed.
What else has changed?
For a long time, boots had been lacking cushioning – 50 years ago some of them were still being made with wooden insoles to provide rigidity. Now even mountain boots have much more comfortable sole units. There's a real understanding of materials such as EVA (ethylene vinyl acetate) and PU (polyurethane) that allow fantastic, long-lasting cushioning, and we've got brands like Hoka and adidas coming up with new foams all the time.
So can you compare and contrast a state-of-the-art boot with a vintage boot from the Ellis Brigham archives?
The weight comparison is the big one. If you take a really capable modern mountain hiking boot from Scarpa, a typical weight would be 660 grams per boot. Back in the day, an equivalent leather boot in our catalogue is listed as weighing 1.13kg, nearly double the weight.
There are a lot of new materials, too; you can see some synthetic fabric where the ankle sits, which is for articulation. It's super comfortable to walk in and you get flex where you need it. Then there's TPU – thermo polyurethane – around the toe, which saves a little bit of weight compared to a rubber rand, but still gives you that extra layer of protection against scree and jagged rocks. And it's obviously got a lot of cushioning that you wouldn't have had in the old days.
Things have already changed so much. What will the next 90 years of hiking boots bring?
Good question. Hover boots? Maybe hiking boots will get even lighter and more comfortable, or maybe they'll use carbon plates to propel you forwards faster – like you see in top end running shoes now – but really: how much lighter can they be?
The bigger problem everyone's grappling with now is how you create these great shoes and boots with less impact on the environment. It's a real challenge. I saw recently that 22 billion pairs of footwear were made globally in 2021. So this is really important to everybody connected with the outdoor industry. We all care passionately about sustainability; that what we're selling is built to last. It has to be the best possible quality and comfort and not just go into landfill. And if that can be done while also using recycled or sustainable materials, then that's a worthwhile goal.
11
inen t y yearsof outdooradve n serut
"WE HAD SUPPLIES OF NAILS THAT YOU COULD RETROFIT TO YOUR BOOTS"
STEP FORWARD
HIKING FOOTWEAR
INOV-8 MEN'S ROCLITE PRO G
400 GORE-TEX V2
PRICE £210 WEIGHT 400g
The Roclite Pro packs an astonishing amount of tech into a lightweight package. Its G-Grip graphene outsole provides ultimate grip when you're out on the hill. This is paired with a GORE-TEX waterproof membrane, PowerFlow Max cushioned foam midsole and MetaPlate Pro rock plate to ensure cutting edge performance at every turn.
12 SHOP THE RANGE
MEINDL WOMEN'S ORLANDO MID GORE-TEX
PRICE £225 WEIGHT 410g
Understated and robust – thanks to the use of Nubuck leather – the Orlando Mid features a GORE-TEX lining to ensure it's also comfortable and waterproof. This is a fantastic low level mile-eater boot that sits in Meindl's Comfort-Fit range, meaning there's extra width in the forefoot while your heel position is still well secured to prevent chafing.
SCARPA MEN'S RUSH TREK LT GORE-TEX
PRICE £190 WEIGHT 505g
A full height trekking boot that's still lightweight and breathable, the Rush Trek is a shoo-in for summer adventures. Its ripstop fabric upper and generous toe rand offer protection without extra weight, while the innovative IKS (Interactive Kinetic System) outsole and anti-torsion chassis deliver robust comfort.
LA SPORTIVA WOMEN'S ULTRA RAPTOR II LEATHER MID GORE-TEX
PRICE £185 WEIGHT 370g
Single-layer nubuck leather ensures the Ultra Raptor II is lightweight but durable. There's more than a hint of trail-runner to these mid-height boots, which boast good ankle and instep protection. A GORE-TEX membrane, OrthoLite insole and EVA midsole guarantee comfort with performance on tap.
THE NORTH FACE WOMEN'S VECTIV EXPLORIS 2 LEATHER MID FL
PRICE £160 WEIGHT 370g
The Vectiv Exploris is an understated yet versatile boot from The North Face that looks the part on the hill, around town or just running errands. It packs in a waterproof FUTURELIGHT membrane and nubuck leather upper, while its rockered midsole takes the effort out of mile-crunching. A TPU plate insert adds even more stability.
SALEWA MEN'S MOUNTAIN TRAINER 2 MID GORE-TEX
PRICE £220 WEIGHT 600g
A classic alpine trekking boot in suede leather, the Mountain Trainer incorporates Salewa's 3F system, which gives a precise fit around the rear foot, but also features all the tools you need for a fantastic hut-to-hut experience. A GORE-TEX Performance Comfort membrane takes care of any dampness, and the robust 360° full rubber rand will fend off the sharpest of rocks.
13
SIX EUROPEAN LONG-DISTANCE WALKING ROUTES
Europe's mountains boast an embarrassment of riches for summer hikers.
Dan Aspel (mountainairpodcast.uk) explores half a dozen of the best.
14 HIKING
ALTA VIA 1 | ITALY
Length: 115-120km
Duration: 10 days
Difficulty: Moderate
The Dolomites, part of the eastern Alps and situated in the north of Italy, are a truly unique mountain landscape. Characterised by soaring limestone peaks that form serrated cliffs and surreal towers in abundance, they present their geology as an open book of layered patterns and textures. There can be few regions more appealing to the eye. Fortunately, you don't need to climb the distinctive via ferrata routes which decorate the mountains with metal pegs, wires and steps, to enjoy their beauty (though that's an excellent choice too). This is thanks to six "Alta Via" routes which dissect the range, and particularly due to Alta Via 1. A hut-to-hut trail, it requires no technical skills but famously gives unequalled views of the region's major peaks and valleys, including of grand mountain icons such as Civetta (3,220m) and Tofana di Mezzo (3,244m). Running from Lago di Braies in the north to La Pissa in the south, the highest point comes at the 2,752m refuge just 100m below the summit of Lagazuoi. However, the emotional highs may extend far further than that: in the preferred mid-June to early-September walking period, the valley sections below come populated with marmots and wildflowers.
WALKER'S HAUTE ROUTE | FRANCE, SWITZERLAND
Length: Roughly 200-230km (depending upon route choices)
Duration: 10-14 days
Difficulty: Moderate to Hard
Originally traversed as a summer mountaineering route by London's Alpine Club in the 1800s, this spectacular two-week route has seen many ensuing adaptations. Consequently, in 1911 it became (and remains) a classic ski tour, and has most recently evolved into the network of waymarked paths dubbed the "Walker's Haute Route", which tips but never exceeds 3,000m, avoids glaciers and summits, and in benign summer conditions requires no technical climbing equipment to complete. However, it remains a prized challenge. As you navigate the heart of the alps between Chamonix (in the shadow of Mont Blanc) and Zermatt (at the foot of the Matterhorn), you'll cross 11 mountain passes – five of which occur within two demanding days between Cabane de Mont Fort and Arolla – and potentially clock around 14,000m of ascent. More strenuous and less well-supplied by cafes and resorts than the popular and entirely circular Tour de Mont Blanc, this route has perhaps more in common with the wild ways and remote environs of its epic cousin the 44-day Pyrenean Haute Route. Generally attempted between mid-July to early-September when the passes are less likely to hold snow, hut bookings are strongly advised.
15
Llyn Tegid, Bala North Wales ellis-brigham.com/exploreweekend • Hiking • Paddle Boarding • Rock Climbing • Trail Running • Wild Swimming • Workshops • Forest School, plus lots more… Join us to celebrate our 90th anniversary with a weekend of exploration and adventure Supporting partners 15th-17th SEPTEMBER 2023 inen t y yearsof outdooradve n serut Scan to find out more
GR20 | CORSICA
Length: 190km
Duration: 14-16 days
Difficulty: Hard
Corsica's human landscape may mingle French and Italian influences, but there's nothing ambiguous about its geography. Two-thirds of the Mediterranean's fourth-largest island is mountainous. Consequently, it's no surprise that the much-revered GR20 traces a line through this challenging terrain and attracts tens of thousands of walkers per year. Regarded as the most demanding of the numbered European grande randonnées, this is a two-week expedition which involves sections of scrambling, plenty of rough red-and-white waymarked trails, and around 12,000m of ascent. It demands high levels of fitness and an awareness of mountain weather and conditions. The good news is that this is a well-established path and it's possible to visit a refuge (or gîte) on most or all of the 16 stages – with camping permitted outside of these buildings but not officially licensed elsewhere on the trail. The north-western half, from Calenzana to Vizzavona (where there's a convenient train station) is the more technical and mountainous, while the south-eastern half, from Vizzavona to Conca, can present challenges in the midday heat of the preferred summer months. Expect spectacular landscapes ranging from pine forests to bare and jagged mountainscapes to maquis shrubland.
17
"GR20 traces a line through challenging Mediterranean terrain"
LAUGAVEGUR | ICELAND
Length: 54km
Duration: 3-4 days
Difficulty: Easy to Moderate
Largely barren, strangely striated and sometimes psychedelically coloured, the Icelandic highlands exert a powerful hold over travel marketing materials. But don't let the ubiquitous popularity of this 66-degrees north island nation put you off. If you can get the weather and the visibility to enjoy it fully, then on the Laugavegur trail you'll get to enjoy natural hot springs, deserts of ebonycoloured sands, tussocky swathes of dark greenery, white snow patches, looming glaciers, a forested finale, and a trilogy of river crossings for added spice. With so much variance packed into a route that's only a third as long as Scotland's West Highland Way, it's easy to see why Laugavegur has such broad and enduring appeal. The well-marked and well-trodden route starts at Landmannalaugar, which is accessible by 4x4 track (and bus in the summer months) and home to a well-supplied 78-person hut and adjacent campsite. It finishes in the similarly remote Þórsmörk, where there are equivalent facilities. Due to snow conditions this far north, the route is typically walked between the last week of June and second week of September, though this fluctuates yearto-year. Those keen to extend the adventure can continue from the finish onto the Fimmvörðuháls trail, which winds between three glaciers, two volcanoes and the roaring Skógafoss waterfall.
18
KUNGSLEDEN | SWEDEN
Length: 105km
Duration: 10-12 days
Difficulty: Easy to Moderate
To travel the full length of Swedish Lapland's "King's Trail" involves roughly 28 days of walking, from the village of Abisko in the north down to the settlement of Hemavan 460km south. So, a big adventure in a big landscape. However, the most popular section is achievable within 10-12 days and covers less than a quarter of that distance. This is the northernmost portion from Abisko (sitting 250km within the Arctic Circle, and for which the nearby National Park is named) to Nikkaluokta. The latter village is only 19km on foot from the Kebnekaise mountain lodge – an excellent starting point to ascend the 2,096m southern peak of Kebnekaise itself, the highest mountain in Sweden. This optional summit – which involves light scrambling – is a fitting finale to the route, which wanders through the vast open spaces of the Swedish north, furnished by lakes, streams, broad and muscular mountain ranges and herds of native reindeer. The path itself reaches a geographical high point at the 1,049m Tjäktja pass, is well-marked throughout and is suitable for confident hikers of all ages prepared for rain and equipped with boots and warm mountain clothing. Camping is possible, but there are a total of 16 huts along the greater King's Trail which can provide cooked meals, bedding and basic groceries. Official tourism information is abundant, making this a very approachable choice of challenge.
19
"The vast open spaces are furnished with lakes, streams and reindeer"
STUBAI HIGH TRAIL | AUSTRIA
Length: 78km
Duration: 8 days
Difficulty: Easy to Moderate
The brilliance of the Stubai High Trail (also known as the "Stubai Rucksack Route") lies in its flexibility. Choose to walk the full length and you'll enjoy a technically easy (for a mountain route) adventure in the Stubai valley of the Austrian Tyrol, resting and making merry at eight separate and highly appealing mountain huts and racking up 5,000m of ascent over nearly 80km of trail. But – and here comes the stroke of genius – should you wish to cut short that attempt at any point you can simply follow a descent path from any of these huts in order to link up with public bus routes stopping at the road in the valley below. However long you choose to make your trek, the appeal of the region lies in the expansive views on the ridge walking between the huts, its accessibility (at just one hour by road from Innsbruck) and the mountainous beauty of the Wilder Freiger (3,418m) and Zuckerhütl (3,507m) peaks. This is a region with more than 100 summits over 3,000m, making it a real gem of the eastern Alps for those whose tastes run to the higher places.
20
"This is a region with more than 100 summits over 3,000 metres"
FOR THE HIKE
Go further than ever before with the new lighter Exos Pro | Eja Pro, a remarkably durable yet lightweight hiking backpack that will take you to the ends of the earth, without weighing you down. Leaving you to focus solely on enjoying the unique moments that lie ahead. e trail is yours, go join it.
NEW EXOS PRO & EJA PRO
HIKING LIGHT BACKPACKING KIT
BLACK DIAMOND PURSUIT FLZ £170 - 496g
The Pursuit FLZ are lightweight folding poles that provide stability and support when you need it, and pack down small when you don't. BD's FlickLock adjustments enable quick setup, while the comfortable grip extensions utilise Bloom, an algae-infused foam for eco-conscious comfort.
OSPREY WOMEN'S EJA PRO 55 £230 - 900g
Perfect for the dedicated backpacker, the women's specific Eja Pro boasts a 55-litre capacity in a remarkably light package. The AirSpeed tensioned mesh back panel amps up the ventilation on offer, while the superlight NanoFly fabric is robust enough to withstand multiple days on the trail.
THERM-A-REST NEOAIR XLITE
NXT REGULAR £210 - 350g
The NeoAir has become something of a classic sleeping mat, offering a substantial insulation value (R4.5) at a very low weight and tiny pack size, making it perfect for hiking and backpacking. This revamped model includes a pump sack storage bag to prevent condensation build-up.
SEA TO SUMMIT ALPHALITE CUTLERY SET £14 - 16g
A solidly-made but lightweight cutlery set, this will do exactly what it says on the tin. Crafted from strong anodised 7075-T6 Aircraft Alloy, the spoon with tines and knife combo will last forever and includes a carabiner so you can easily secure your cutlery together.
MOUNTAIN EQUIPMENT WOMEN'S
HELIUM 400 £270 - 750g
The numbers of the two-season Helium 400 tell their own story - 367g of 700 fill Down Codex down, an EN-ISO Comfort Rating of 0°C and a Limit of -6°C, all in a 750-gram package - top quality stuff. This box wall baffle bag will keep you toasty at night and gloriously unencumbered by day.
22 SHOP THE RANGE 2 3 5 4 1
2
3
4
5
6
The ultralight Spot head torch offers reliable and effective illumination. A massive 400-lumens and multiple lighting modes make it easy to switch between outdoor tasks. Supplied with three AAA batteries, it's also compatible with BD's rechargeable Lithium-Ion battery.

7
Keeping everything dry is a vital part of enjoyable hiking. The Ultra-Sil Dry Bag is made from bluesign approved 30 denier siliconised CORDURA nylon with a roll-top closure. The 8 litre size is perfect for keeping a down sleeping bag dry, as well as separate from other damp kit.
8
Arguably the ultimate water bottle, the Trail Lightweight weighs 25% less than its peers, but still keeps 946ml of hot drink hot for up to 12 hours and cold drink cold for up to 24 hours. A stainless steel build and wide mouth makes this as robust and versatile as possible too.
9
ROCKET DELUXE £95 - 83g
This enhanced Pocket Rocket squeezes in a gas-efficient pressure regulator and a piezo igniter for a hassle free stove experience. The effective pot stands and glovefriendly wire simmer control mean you'll have hot food or water whenever needed – at a super light weight.
10
£430 - 1,006g
This lightweight two-person tent is ideal for the warmer months, featuring a mesh inner that maximises ventilation and moisture control. A unified hub-andpole system makes it lightning fast to pitch, while techfriendly pockets keep all your electronics organised.
11
MINI
£75 - 289g

When a compact cookset for two is required, the Trail Mini Duo should be a frontrunner, thanks to a spacesaving nested design and ability to stash a gas cylinder and stove inside. The hard-anodised 1.2 litre pot and BPA-free plastic bowl are the perfect size for meals on the go.
23 6 7 8 9 11
HYDRO FLASK TRAIL LIGHTWEIGHT WIDE MOUTH 32OZ £50 - 354g
MSR POCKET
MSR TRAIL
DUO
BLACK DIAMOND SPOT 400 £45 - 45g
SEA TO SUMMIT ULTRA-SIL DRY BAG 8L £21 - 30g
MSR FREELITE 2
10
24
SLAB IS SEXY
Anna
Aesthetics are important to Anna Hazlett, or Hazelnutt as she calls herself on social media. For most climbers the primary goal is to reach the top of whatever it is they're ascending, but the 24-year-old slab climber from the US wants to "climb it pretty", which, for her, means using slow, delicate movements and extended balances, as if she's dancing gracefully up the face.
"I use the phrase 'slab is sexy' a lot, as the way some slab climbers move is so aesthetically pleasing to me," says Anna. "Wanting to get to the top is totally valid, and I want that too, but I want to do it in a way that is flowy, beautiful, and strong." She cites the rock climber Paige Claassen from Colorado as an inspiration, but there could also be a comparison with longboard surfers who prioritise riding waves with style and creativity as opposed to the more aggressive manoeuvres favoured by shortboarders.
Anna likes her body position to be almost vertical and will sometimes redo things if she doesn't feel they looked right the first time. In part she does this "to feel good on the wall" but also – as a brown, queer woman – she wants to showcase a different, less macho side to climbing; to encourage fresh eyes on the sport, especially from groups that haven't traditionally been front and centre.
CLIMBING
Hazlett hopes to bring new people into climbing with her upbeat and emotionally honest YouTube videos that champion climbing with style over ticking off achievements.
25
Interview Sam Haddad Portrait Austin Keith
Modern climbers are more accomplished than ever, and we don't just mean on the wall. We've always valued boldness, whether that means having the vision to push highpoints into the unknown or having the audacity to demand more for our home planet. To be a strong climber means full commitment to the sport and to our communities. It means not just working towards futuristic first ascents, but working towards a better future. And we aren't going to get there alone.
Bolder Together
Mariana Mendoza and Miguel Casar supporting each other on the unceded lands of the Mescalero Apache, Tampachoa, and Ndé Kónitsąąíí Gokíyaa (also known as Hueco Tanks). Climbing is a movement; so is the work to dismantle systems of oppression. Together, Mariana and Miguel work on prison abolition, youth justice and educational rights to build a world where everyone can assert their right to land, joy and life.
Photo: Ken Etzel © 2023 Patagonia, Inc.
"My mum is Mexican, so I am half Latina, and you don't see brown skin represented in climbing pictures that much. I identify as a feminist and part of the LGBTQ+ community, and it feels really important to me that I uplift my communities," she says.
For the most part Anna finds climbing extremely inclusive, especially compared to normal life in America, though there are times when it can be a "total boys club", not least online. "I'm not sure if that's because there is more anonymity, but I definitely get attacked just for existing. Instagram can be bad, though it is generally more weird; YouTube is the worst."
How does she handle it? "It seems like a necessary evil if I want to be in the spotlight [Anna has tens of
thousands of followers on YouTube and Instagram]. It's important to keep going and keep pushing, and I get some beautiful messages from people all around the world, who say thanks for just representing and showing joy, and allowing other people to also find that."
As a child Anna had a lot of energy, so her parents tried her out at a variety of different sports in an attempt to channel it. She did swimming, three types of dance, and taekwondo – until the teacher asked her to leave as she couldn't sit still on the mat when they came together at the end. Eventually, when she was around nine, they landed on long distance running. "I would run miles and miles every week. I didn't love it, but it kept everyone happy and my grades good," she says.
She continued to do track and field in her teens until just before her 16th birthday, when she was sitting out of a session pretending to be injured and a friend in the same situation suggested they go to the climbing gym. "It turns out, we both weren't that injured," she says dryly.
Anna describes that first session as "amazing". Her friend had been before, and he set her off on an easy slab wall. "I remember getting to the top, and you physically had to top over. I was a little scared but really determined to do it, and then so proud and excited when I did," she says. "It was so much better than running, I was instantly hooked."
27
"I DEFINITELY GET ATTACKED JUST FOR EXISTING. YOUTUBE IS THE WORST"
Anna samples some of the UK's finest sea cliff climbing: The Walk of Life, E9 6c, Dyer's Lookout, Devon Photo: Alastair Lee
28
"I HAVE A VERY SEVERE REACTION TO HEIGHTS, SO I'VE HAD TO REALLY WORK WITH THAT"
Anna's UK climbs feature in the new film Queen Lines. PIctured here: The Quarryman, E8 7a, Twll Mawr, Dinorwig Slate
Photo: Alastair Lee
In the beginning, she climbed fast, perhaps a legacy from all those track and field meets, but she was never drawn into speed climbing or the broader contest scene at all. "Every time there was a comp, I always felt like it would be more fun to go outside," she says. "I find it really comforting to have that connection to nature and I have a tendency to put too much pressure on myself anyway, so I didn't want to add to that."
She got into bouldering at her local crags in Southern California and then after graduating moved to Barcelona on a whim. It was while trad climbing on slabs in Catalonia that she learnt to edit videos and decided to set herself up on YouTube to document her experiences. Then and now, her videos paint a funny yet emotionally honest portrait of the highs and lows of climbing. In The Pursuit, a rock climbing video essay she filmed not long after moving to Catalonia, she almost breaks down. "I love putting the parts where I fail in," she says. "I don't like pretending I'm perfect on socials, as that causes so much more damage than good. No one is perfect, everyone is falling."
What are the things that scare her the most when climbing? "I'm scared of falling and hurting myself if it's a climb with ledges or weird features or if it's really exposed, even if it's safe, which I know is just my brain telling me that there is potential for injury; I have a very severe reaction to heights, so I've had to really work with that. And I really don't want to fall, as that means I wasn't able to do it, but I'm working through that as well – as obviously, one has to fall to learn and improve…"
Anna's main strategies for handling her fears boil down to preparation and confidence. She often takes weeks to work out a climb, using a long-drawn-out process which includes throwing a rope down a face and rappelling down to rehearse the movements for the climb, where the best rests are, where the gear should go and so on. She might also practise some of the more difficult moves to reduce her risk of injury on the actual climb. "I've been developing the process over three years and it's a good system, much better than just working
my way up and hoping for the best," she says.
The system gives her confidence on the wall, and she's completed a number of challenging and exposed trad lines including The Walk of Life and Quarryman in the UK, and Spank the Monkey in Smith Rock, Oregon – the video edit of which featured an interview with Tommy Caldwell, another hero of hers.
Climbing in a slow and methodical manner helps her get into a flow state. "Now I understand what people mean when they say sports give them a break for meditation," she says. "That's what climbing has become for me. Once I figured out the flow, and gained more strength from climbing more, I got so addicted to it because it was calming for me."
One thing she doesn't do before a climb is watch beta videos, the instructional clips that are all over the internet explaining how to do specific routes, as she doesn't want any spoilers. "Even if the climb has been done a hundred times and a hundred different ways, I want to figure it out [for myself]," she says.
Anna's future plans include making many more videos and travelling. She wants to climb in Mexico and Chile, where the scene is quite established but still more lowkey than the US or Europe. And she also hopes to come back to the UK, where her climbing partner Tom Randall is based. "I hadn't really heard much about climbing in the UK until I was there, and it turns out it's pretty incredible. The sea cliff climbing I did in Devon is unlike any climbing I've ever done. You're right on the ocean and you have these booming waves and it's stunning. I felt I could just live on this little sea cliff for the rest of my life!"
Anna thinks people don't often travel to the UK to climb because of the weather, but thanks to the success of her social channels and the associated sponsorship, she can afford to wait for the right conditions. "It might rain a lot, but I can work around it," she says, demonstrating an adaptable attitude familiar to British climbers. One thing's for sure, whenever she does return to these shores, it will be worth a watch.
29
The Walk of Life E9 6c, Dyer's Lookout, Devon Photo: Alastair Lee
GET ON UP TRAD CLIMBING GEAR
EDELRID ZODIAC 3R
PRICE £65
The Zodiac is the first part-recycled helmet on the market. The outer and inner shells are both constructed from recycled material, with the outer made using Edelrid's own rope offcuts. Lightweight and breathable, there's plenty of side impact protection as well as removable, washable padding.
EDELRID PURE SCREW
PRICE £12
A classic screwgate carabiner of the kind you can never have enough of, the Pure Screw comes in light (50g) but strong (22kN), thanks to the H-profile construction. It offers a large rope contact area to reduce material wear, and the nose features optimised geometry to improve handling while clipping and unclipping.
EDELWEISS LITHIUM II 8.5MM X 60M
PRICE £135
The Edelweiss Lithium boasts a fantastic weight-to-durability ratio. Certified as a half rope (with an impressive sub-3kg weight), this 60-metre version will cover most trad scenarios. Smooth and light, the Lithium's High Definition braiding delivers great handling, as well as improved abrasion resistance.
30 SHOP THE RANGE
SCARPA MEN'S VAPOUR LACE
PRICE £150
The re-designed Vapour delivers an all-round climbing experience with the help of some neat touches. The softer M50 rubber on top aids toe hooking, while the Vibram XS Edge rubber sole offers excellent grip for smearing and precision edging. Scarpa's Power Absorbing Fit (PAF) system distributes pressure around the heel, preventing undue stress on the Achilles tendon.
PETZL AQUILA PRICE
£110
Lightweight yet supportive, with Petzl's Aquila harness you can climb freely and rest comfortably. The wide waistband is ideal for all body types, while adjustable leg loops give a good fit, whatever layers you're wearing. Features include two rigid, two flexible, and one large rear gear loop, to make racking your trad climbing essentials easy.
DMM DYNATEC SLING 11MM
30, 60, 120 & 240CM
PRICE FROM £5.50
Perfect for general slinging duties and extending quickdraws, the 11mm Dynatec is ludicrously strong in spite of its slimline profile, with a breaking strain of 22kN. The material is not only lighter and stronger than traditional nylon, but also absorbs less water and is less UV-sensitive, giving a longer life in harsh conditions.
DMM SPECTRE 2 12,
18 & 25CM
PRICE FROM £17
A neat, tidy and lightweight all-rounder, the DMM Spectre 2 quickdraw will see you right in most situations, especially trad and winter climbing. It offers considerable 24kN closed/9kN open strength, while the wire gates save weight and the 11mm Dyneema sling is the perfect width.
DMM WALLNUT SET 1 - 11
PRICE £110
Many climbers swear by the DMM Wallnuts' subtle dovetail shape, which fits flaring cracks particularly well. Anodised in a range of colours for easier identification, the recessed wires on the smaller sizes improve durability, while the extruded design on the larger nuts (sizes 7 - 11) reduces weight.
31
THE BEST ROUTE SPORT CLIMBING GEAR
LA SPORTIVA WOMEN'S MIURA VS PRICE £150

Super precise and sticky, the Miura VS is aimed primarily at sport devotees but will stand up to most technical routes. The Vibram XS Grip 2 rubber heel delivers hooking precision while the shoe's curved design maximises toe friction in marginal situations. A three-strap closure gives quick but easy adjustment indoors and out.
32 SHOP THE RANGE
PETZL GRIGRI + PRICE £110
A favourite with sport climbers, the Grigri+ is an assisted braking belay device. Features include a learnerfriendly anti-panic function that puts on the brakes if pulled too hard. It'll handle 8.5 - 11mm single ropes, and really smooths out the act of taking up slack both for lead belaying and top-roping.
PETZL SPIRIT EXPRESS 11, 17 & 25CM
PRICE FROM £21
A versatile quickdraw primarily for sport climbing, the Spirit Express comes in three lengths to minimise rope drag, is colour coded for consistent use, and has keylock 'biners to minimise snagging. The widened sling allows easier grabbing on sport routes, and the bent gate is designed for easier clipping in stressful situations.
EDELRID EAGLE LITE ECO DRY 9.5 PRICE FROM £205
Available in three lengths from 60 to 80m, this 9.5mm bluesign approved single rope handles beautifully. Thanks to the fine sheath structure – which is braided on a machine with 48 bobbins – it's also robust and abrasion resistant. A PFC-free Eco Dry finish keeps water at bay to boot.
PETZL CONNECT ADJUST
PRICE £42
The Connect Adjust has a lot to offer any climber or mountaineer arriving at a belay. It adjusts from 15 cm to 95 cm in a trice, creating a faff-free safety line that's especially useful when attaching quickly to the top bolts on sport routes, getting you safely in position to rethread a lower-off.
EDELRID OHM
PRICE £115
If you sport climb with a heavier or lighter partner, the Ohm is the tool you're looking for. Clipped into the first bolt, it adds friction to a fall, allowing a lighter belayer to more easily slow and hold a heavier climber – but without adding lead rope drag. Ingenious.
EDELRID WOMEN'S AUTANA
PRICE £80
Comfortable, women's specific and lightweight, there's lots to like in the Autana. A three-buckle design gives security and a good fit, while five gear loops and two ice screw clip points let you rack your gear precisely where and how you prefer.
BLACK DIAMOND VAPOR PRICE £150
At 155g, the newest incarnation of the Vapor shaves a few grams off its predecessor but retains the huge breathability and low-profile that made its name. Easily adjustable via the cord fit system, you really will forget you're wearing a helmet, while the removable head torch clips are ideal for alpine starts.
33
TRAIL RUNNING
WEST IS BEST
34
Sports photographer and trail runner David Miller shares his love of the South West Coast Path.
Close your eyes and picture yourself running across the top of a steep clifftop. The rugged coastline stretches as far as the eye can see; powerful waves crash on the rocks below; rain and the blustery south westerlies add to the sense of drama.
It might not sound like everyone's ideal conditions for a run, but the South West Coast Path (SWCP) is the ultimate place to experience mother nature in all her glory. Originally used by the coastguard to restrict smuggling during the 19th century,
it is England's longest waymarked trail – beginning at Minehead on the edge of Exmoor and stretching 630 miles around Land's End and back up the Channel as far as Poole Harbour in Dorset. Should you complete the whole path, you'll cover an elevation of 115,000 feet (35,024m) – which is just a little short of climbing Mount Everest four times! You'll have to go some to beat the Fastest Known Time, however, which was set by ultra-runner Dave Phillips last year and stands at 10 days, 8 hours, 24
minutes and 44 seconds (yep, that's over 60 miles a day).
But while the shifting tides and terrain of the SWCP certainly demand respect, you don't need to be an extreme athlete to enjoy it. Indeed, trail running as a whole is booming in this part of the world and it's easy to see why. From sweeping beaches and dramatic cliffs to remote headlands and sheltered coves, every section of this stunning route offers fresh adventure. Here are a few of my favourites…
8,600,000 Visitors every year
South West Coast Path In Numbers
KYNANCE COVE, CORNWALL
Situated near the tip of the Lizard peninsula, which marks the most southerly point in Britain, Kynance Cove is a unique and picturesque spot to incorporate on a run. Its serpentine rock stacks, stunning white sand and turquoise seas have been attracting sightseers since Victorian times, when it was visited by the likes of Queen Victoria and Alfred Tennyson, albeit probably not in a pair of trainers.
35
ST AGNES, CORNWALL
Though the nearby beaches of Trevaunance Cove and Chapel Porth are popular with summer tourists, the coast path here still feels remote and peaceful. It snakes high above the Atlantic Ocean in the shadow of the beacon, an area rich in Cornish mining heritage. Be sure to pass through the iconic relics of the engine house at Wheal Coates, from where you can enjoy an uninterrupted 13-mile view towards St Ives.
VALLEY OF THE ROCKS, NORTH DEVON
From its starting point in Minehead, the first 40 miles or so of the SWCP unfurls around the seaward edge of Exmoor National Park. The coastal cliff trails here are amongst the highest in Britain and will reward you with some spectacular views – not least The Valley of The Rocks. This dramatic landscape of rocky crags and towering pinnacles still puzzles geologists and will make you feel like you're running through Middle Earth. Keep an eye out for the feral goats, which have been clambering around these parts for hundreds of years.
36
436 Stiles
630 Miles
WHITE NOTHE & THE SMUGGLER'S PATH, DORSET
White Nothe (or 'White Nose') is a huge chalky cliff that dominates this section of the world famous Jurassic Coast. Standing 160 metres above the sea, on a clear day at the top you'll witness layer upon layer of headlands stretching into the distance. The 4-mile route from here to Lulworth Cove takes in the picturepostcard arch at Durdle Door, while sure-footed runners can also tackle the Smuggler's Path, a steep zigzag trail which plunges down the grassy face of White Nothe to the shoreline. And yes, it was used by actual smugglers!
37
880 Gates
230 Bridges
HARTLAND QUAY, NORTH DEVON
Further down the North Devon coast lies Hartland Quay, a dramatic and awe-inspiring section of the path decorated by jagged ridges of folded rock that were formed during a tectonic collision 300 million years ago. It is arguably one of the most challenging sections of the SWCP but totally worth the effort. Around a mile south of the village you'll also pass the majestic Speke's Mill Mouth Waterfall, which cascades in three tiers down 157 feet of sheer rock.
13 Ferries
4000 Coast path signs
115,000 Feet of ascent
38
SUSTAINING THE PATH
The path is overseen by a registered charity called the South West Coast Path Association. As a rough guide, it costs them at least £1,500 per year for every mile to be maintained and clearly signposted. This money comes from memberships, donations and local business partners.
The Association believes everyone should have access to the path as a place to relax, exercise and connect with nature. However, increasing visitor numbers (not least from the rapidly growing community of runners) and coastal erosion accelerated by extreme weather continue to take their toll on the route, so additional repairs and fundraising will be needed in the coming years.
If you're interested in giving back to the path by becoming a member, visit southwestcoastpath.org.uk
30,000 Stairs
2 World Heritage Sites
1044 Highest point (ft)
39
SOLE SEARCH TRAIL
RUNNING SHOES
THE NORTH FACE MEN'S SUMMIT VECTIV PRO
PRICE £225 WEIGHT 287g
The Summit Vectiv Pro brings some serious firepower to the trail thanks to the VECTIV 2.0 carbon-fibre plate that provides energy return as well as stability. Mesh uppers ensure fantastic breathability while an internal support keeps heel lift to a minimum. Underfoot, the Surface CTRL rubber outsole and 3.5 mm lugs deliver F1 levels of grip.
40 SHOP THE RANGE
LA SPORTIVA WOMEN'S MUTANT
PRICE £155 WEIGHT 320g
A bold design inspired by the topography of the legendary Val di Fiemme in the Dolomites is just the start for this premium women's trail shoe. With an integrated gaiter and lacing system, abrasionresistant but breathable mesh and a sticky sole unit featuring FriXion XF ultra grippy rubber for traction, the Mutant is a feature-packed model intended to tackle technical terrain at speed.
PRICE £150 WEIGHT 275g
A light and fast trail shoe, the Roclite combines classic tools of the trade – such as Meta-plate to fend off rocks underfoot, and deep 6mm lugs – with several technical innovations. These include a Graphene-Grip sole unit, which not only grips but wears well, and a PowerFlow Max midsole that boosts energy return significantly.
PRICE £145 WEIGHT 327g
The latest iteration of the Speedgoat adds a GORE-TEX membrane to keep the wet out and doesn't compromise on performance elsewhere. The Vibram Megagrip outsole boasts chunky 5mm lugs for all-surface traction, while its sock-like fit, gusseted tongue and jacquard mesh deliver comfort, breathability and protection in one.
PRICE £140 WEIGHT 260g
A super-cushioned, high-energy-return shoe, the Ultra Glide is designed to crush any terrain. Its midsole is made from Salomon's Energy Foam, giving plenty of bounce and a plush overall ride, while a mesh upper guarantees breathability. The Contagrip outsole gives you the confidence to push hard across a huge variety of surfaces.
ADIDAS TERREX WOMEN'S
TERREX SPEED ULTRA
PRICE £160 WEIGHT 210g
Built for speed on relatively smooth trails, the Speed Ultra weighs next to nothing (it's a solid 45 grams lighter than the competition) and manages to include recycled materials as well as the energy return benefits of a Boost midsole. The medium-lugged Continental rubber outsole adds grip without encumbrance.
41
SALOMON MEN'S ULTRA GLIDE 2
INOV-8 WOMEN'S ROCLITE G 275 V2
HOKA MEN'S SPEEDGOAT 5 GORE-TEX
Lasting comfort.
ULTRA GLIDE 2
BLAZE A TRAIL
TRAIL RUNNING GEAR
RAB VEIL 6
PRICE £125
Keeping hydration, fuel and essential equipment immediately at hand is key to making good progress on the trail – which is where the Veil 6 comes into its own. With a litre of water in soft flasks, pockets for snacks, water bladder compatibility and useful pole holders, the reduced-bounce design will see you running comfortably over distance in all terrains.
INOV-8 MEN'S FZ STORMSHELL
PRICE £180
The Stormshell is a proper race-bred shell for lightweight but robust shelter. Its Pertex Shield construction boasts fantastic packability as well as fully-taped seams that help it deliver excellent 20,000mm waterproofing. Thumb loops and an adjustable hood with peak add even more protection.
PETZL NAO RL HEAD TORCH
PRICE £150
Weighing in at a mere 145 grams and with a design that prioritises stability on the move, the Nao RL is supremely comfortable. It produces a fantastic 1500 lumen beam which is dialled up and down automatically thanks to Petzl's Reactive Lighting technology, extending the life of the USB-C rechargeable battery.

BLACK DIAMOND DISTANCE CARBON FLZ
PRICE £180
Superlight carbon-fibre construction and a quick-to-deploy three section design ensure these poles tick the major boxes, while the FlickLock Pro adjusters are a breeze to operate on the fly. Their lightweight EVA foam grips feel comfortable and allow a wide range of positions so you can take varying terrain in your stride.
MONTANE MEN'S SLIPSTREAM TWIN SKIN
PRICE £75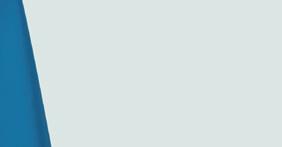 The twin-skin short is the perfect solution to warm-weather training and racing. It's designed to move with you, reducing chafing to a minimumcrucial on those longer runs. With a zipped rear pocket, storage for energy gels, and a stretch waistband, there's convenience and comfort here in spades.
RAB WOMEN'S SONIC LONG SLEEVE ZIP NECK
PRICE £45
Simple but effective, this lightweight and fast-drying long sleeve delivers excellent UV protection, with hidden stretch thumb loops and adjustable ventilation via a half zip. Its Motiv Aero single jersey fabric features low-bulk seams for great next-to-skin comfort – especially under a day pack or running vest.
43 SHOP THE RANGE
ISOLATION
44 HIKING
The stunning viewpoint at Three Lakes.
Photo David Weeden
& ICE
Peru's Cordillera Huayhuash is a spectacular domain of tropical glaciers, turquoise lakes and soaring condors. Peter Elia leaves the crowds of the Inca Trail behind and embarks on one of the world's highest hikes.
"Are you going to hike the Inca Trail?" asked my curious taxi driver outside Lima airport, as I heaved my pack into the boot. "Er, no," I replied. "I'm travelling to Huaraz tomorrow to trek the Huayhuash Circuit."
He shrugged. I wasn't sure whether he hadn't heard of the Huayhuash Circuit – a challenging 81 mile loop of high altitude peaks – or just thought I was mad for attempting it. When it comes to Peru, most international travellers are happier to limit their hiking aspirations to the famous Inca Trail. But while the ancient citadel of Machu Picchu draws ever larger crowds, countless other breathtaking mountains in this Andean nation remain almost untouched. In fact, the trekking possibilities are myriad.
Two days later, I joined a small group of UK based hikers and our enthusiastic young guides, Yummer and Renaldo. Lying ahead of us was a demanding twelve days on foot, encompassing 5,700 metres of ascent. We would need a couple of days to acclimatise before attempting the circuit, during which time we made a practice climb to Laguna 69 ('Lake 69') at 4,600 metres. The route up was steep, but tougher still was my first experience of altitude. Approaching the lake, my body felt increasingly heavy and my head was pounding like I had a bad hangover. It was a concern… would I be able to cope?
45 ISOLATION
MIND GAMES
Huayhuash is pronounced 'why-wash' – which is perfectly apt, considering none of us would see a shower for the next twelve days. Our journey would traverse eight mountain passes, all between 4,600 and 5,000 metres in altitude, with most of the walking done at a dizzying 4,000 metres plus.
This was unknown territory for me, both physically and mentally. I had never hiked at these altitudes before, or even camped continuously for this length of time. At the tiny village of Pocpa where we prepared to set out, I wondered what version of me would appear on the other side. Zen-like and in tune with the natural world? Or broken and dishevelled, suffering from sleep deprivation and perhaps – worse still – the dreaded altitude sickness? I often doubt my fitness like this at the start of a new journey, and there are moments when imposter syndrome kicks in – only to realise later that no one else could care less.
The first few days eased me into the rhythms of mountain life. I would wake up around 6am, with Yummer or Renaldo pressing a cup of mate de coca (coca tea) into my grateful, chilled hands. The tea tasted pleasant enough – it reminded me of green tea – but there was something different about this brew; it seemed to give a welcoming boost of vitality. Yummer explained that it was made using local coca plant leaves, the same species from which cocaine is derived. "But it's legal in many parts of South America," he added, "and it's
an important natural plant to indigenous people. Drinking or chewing the coca leaves will increase your energy and help with altitude sickness."
IN THE SHADOW OF GIANTS
At dawn on day four, with coca tea already in hand and covered in more layers than a Russian doll, it was time to leave the relative warmth of my tent. I headed down to the Carhuacocha lake to drink in the nearby scenery and observe the magic of the Cordillera Huayhuash during sunrise. The glaciated tops of Jirishanca, Yerupajá, Yerupajá Chico and the region's most infamous peak, Siula Grande, gradually illuminated and turned to shimmering gold. Many will recognise the name Siula Grande for its role in the book (and film) Touching the Void. For those unfamiliar with the story, two young British climbers, Joe Simpson and Simon Yates, set out in 1985 to be the first to use the West Face to reach this 6,300 metre summit. They succeed, and then embark on the treacherous descent down – only to meet with disaster when Simpson breaks his leg in a fall, leaving Yates to lower him the rest of the way with ropes. When a storm threatens both their lives, Yates
46
The camp at Lake Jahuacocha.
Siula Grande, made famous by the book and film Touching the Void.
47
"There was something di erent about this brew; it was made using local coca plant leaves, the same species from which cocaine is derived"
"Our journey would traverse eight mountain passes, all between 4,600 and 5,000 metres in altitude, with most of the walking done at a dizzying 4,000 metres"
48
Stunning views of the The Llanganuco Lakes from above
must decide whether to cut the rope and risk Simpson's likely death.
I could see Suila Grande straight ahead. It looked terrifying even in glorious sunshine. This jagged snow-capped fortress is no place for a hiker like me – or most climbers for that matter. If I found myself complaining of challenging circumstances along the route, I vowed to think of the hardships endured in Touching the Void and count myself lucky.
INTO THIN AIR
The trek was about to get tougher. The middle section of the Huayhuash Circuit is the most challenging, involving back-toback passes (Cuyoc and San Antonio) at the 5,000-metre mark, accompanied by steep ascents. Sure enough, the last 300 metres to the top of San Antonio felt like walking the wrong way up an escalator. For all my effort, I wasn't gaining much ground. The sharp incline, together with loose rocks of different shapes and sizes, hampered my progress.
As the air began to thin, my lungs tightened intensely. The rocks underfoot were becoming increasingly icy, and a thick
layer of snow covered the final 50 metres of the climb. Up ahead, my fellow hikers resembled a herd of Bambis on ice; I wasn't faring any better. With the finish line in sight and still gasping for oxygen, the pain in my lungs was joined by a sharp twinge in both knees, and when I finally reached the top of the saddle I was too exhausted even to offer up a celebratory fist bump to Renaldo. I paused with hands on hips, blinking the sweat from my eyes and looking up to the heavens.
High as we were, snowy grey peaks towered still further overhead in the blazing sunshine, and I was struck by the utter remoteness of this landscape. Unlike the Inca Trail, which these days is littered with hotels and restaurants, there were no signs of civilisation anywhere, just an incredible sense of isolation. It was like I'd passed through to a secret land that had somehow evaded the attention of most of the outside world.
EL CÓNDOR PASA
Towards the end of our journey, two blurry objects moved gracefully towards me. My first thought was that the coca tea that day must have been more potent than usual. Then they came into focus: two condors, swooping majestically right above. Their enormous wingspan and the dexterity with which they soared in the thermals was jaw dropping. Possibly they had chicks nesting close by and saw our group as a threat. We kept moving, and as the pair flew away, I gazed around at a 360-degree vista of every 6,000-metre mountain in Huayhuash.
49
I was now sure that I would finish the trail in one piece, but the experience had been humbling. The Huayhuash Circuit is a truly exceptional alpine trek that lies entirely above the tree line and will test any hiker's fitness to the limit. Environmentally, however, there is far more at stake. Our guides explained that these magnificent glaciers are melting due to climate change; reversing their decline –and managing the effects of global warming more generally – will be the current century's defining problem.
If these glaciers cease to exist, there will be no lakes – and without lakes, there will be no condors. I've been lucky enough to trek in some of the most beautiful and remote parts of the world, but as pristine as places like the Huayuash appear, I now realise that nowhere is untouched by the environmental crisis. And that without action, no trail will last forever.
PERU IN PERIL –GLACIAL RETREAT IN THE ANDES
The Cordillera Huayhuash is home to the world's highest collection of tropical glaciers, a term which refers to glaciers found at latitudes between the tropics of Cancer and Capricorn.
The speed at which glaciers in the Peruvian Andes are retreating is alarming. Studies at Erlangen-Nuremberg University in Germany have shown that the ice suffered a reduction of almost 30 per cent between 2000 and 2016, and predict they will disappear within the next 40 years.
Melting ice feeds the area's rivers and lakes. Unfortunately, lost glacier volumes are not being regenerated during the wet season. The knock-on effect will likely deliver both water shortages and devastating floods, threatening the livelihoods of two million people living in the valleys below.
One organisation working to improve the situation is CARE. They work with local communities to help them adapt to climate change, reduce the risks from melting glaciers, and find ways to improve water management in Peru. Find out more and get involved at care.org
"It was like I'd passed through to a secret land that had somehow evaded the attention of most of the outside world"
The
snowcapped mountains behind Lake Cajatambo.
50
Photo Peter Elia
GEAR GURU
THE KIT YOU NEED
INSULATED JACKET
Cold morning starts and high altitudes mean layering up with a good quality down jacket. Rab's Microlight Alpine packs serious warmth into a lightweight package thanks to 700 fill down and a Pertex Quantum outer fabric.
WALKING BOOTS
Look for boots that offer good stability and ankle support in steep and rocky terrain. Salomon's women's Quest 4 GORE-TEX boots are designed for tough conditions, they offer a smooth ride and excellent durability.
SUN PROTECTION
Higher altitude equals more UV exposure so sunglasses, sun screen, and sun hats are a must. Julbo's Explorer 2.0 sunglasses offer cat 4 protection, an anti-reflective coating and large, removable side shields.
POLES
Walking poles protect the knees on rocky terrain, provide improved balance, and increase speed. Leki's Cressida FX Carbon poles fold down to 40cm for packability and offer best-in-class performance.
PACK
A day pack should be comfortable and versatile, and should have features like hydration bladder storage, and a variety of hip belt pockets. The women's Osprey Tempest 24 ticks all the right boxes.
DUFFEL BAG
A key item for expeditions, duffel bags fit loads of gear and are built tough to stand up to travel. With 95 litres of storage in the large size, The North Face Base Camp Duffel is a rugged and reliable expedition hauler.
£135
51
JOSEPH ALLEN, COVENT GARDEN
£200 £200 £95 £140
MONTANE HIKING LIGHTER
The top-notch GORE-TEX Active material that makes up the Phase Lite delivers breathability and reliable shelter in the hills. It's a fully featured jacket – with a peaked hood, good-sized hand pockets and fully taped seams – yet still highly packable.
A lightweight take on the classic windproof insulated jacket, the Fireball Nano packs 40g/m2 of Dynamic Eco Insulation around your core, sandwiched between a stretchy Featherlite Air material that will keep the stiffest of breezes at bay.
Made from Raptor Flex four-way stretch material, with a PFC-free DWR coating, the Dynamic Pant is the lightweight legwear you need for all manner of 3-season adventures. Comfortable, durable and understated, with articulated knees and three handy pockets.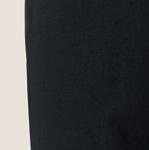 The Protium Lite occupies that vital midlayer/baselayer territory for colder conditions. An under-helmet hood amps up the warmth when needed, while the Thermo Grid Lite fabric is toasty and supremely comfortable.
When is a t-shirt more than just a t-shirt?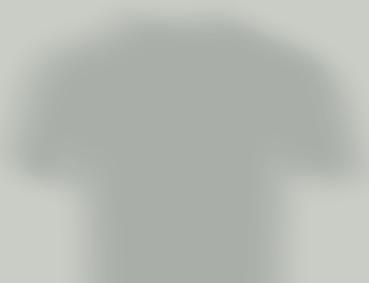 When it's a Dart. Low profile flatlocked sewn seams combine with soft and super-wicking Apex Eco fabric for lightweight comfort, while Polygiene permanent odour control keeps you fresh as a daisy.
52 5 SHOP THE RANGE
MEN'S
1. PHASE LITE GORE-TEX JACKET PRICE £300
2. FIREBALL NANO HOODY PRICE £165
4. PROTIUM LITE HOODY PRICE £70
5. DART SHORT SLEEVE T-SHIRT PRICE £30
3. DYNAMIC LITE PANTS PRICE £100
2 4 3 1
1. SPIRIT GORE-TEX JACKET PRICE £190
Lightweight but fully-featured, the Spirit is a great shell for just-in-case carry as well as serious downpours. GORE-TEX Paclite material with taped seams and a peaked hood keeps the weather out, aided by AquaGuard zips and an internal storm flap.
2. ANTI-FREEZE LITE HOODY PRICE £180
The Anti-Freeze Lite offers huge warmth in a compact package. Its nano baffle construction includes 100g of 750+ fill down treated with a PFC-free hydrophobic finish. The outer surface features a DWR coating that's also PFC-free.

3. TUCANA LITE PANT PRICE £85


The stretchy fabric of the Tucana Lite is both super-comfortable and versatile. A PFC-free DWR coating adds shelter when scrambling or hiking, while two hand pockets and a rear zipped pocket provide plenty of useful storage.
4. FURY HOODY PRICE £100
The Fury is a technical hooded fleece jacket that will serve you equally well up hill, down dale and in the pub. Its sleek, Thermo Stretch brushed-back fleece boasts fourway stretch, while the smooth face fabric is strong and breathable.
5. DART LONG SLEEVE T-SHIRT PRICE £35
Made from 100% recycled polyester, the Dart features a textured backer that's super wicking and flatlocked sewn seams that won't chafe under rucksack straps. Polygiene permanent odour control keeps you fresh on the toughest hike.
WOMEN'S 53 5 2 4
3 1
THE NORTH FACE
CLASSIC HIKE
1. DRYZZLE FUTURELIGHT JACKET PRICE £220
The Dryzzle might look understated at first glance, but this is a potent trekking shell. Made from waterproof, breathable FUTURELIGHT in a streamlined cut, its roomy hand pockets and an internal chest pocket tick off the essentials.
2. NIMBLE HOODY PRICE £100

Made from The North Face's WindWall fabric, the Nimble is a windproof yet breathable stretch softshell. Light and versatile, it's ideal for hiking in breezy conditions. Keep your phone close in the media-compatible chest pocket.
3. EXPLORATION TAPERED PANT PRICE £80
A great walking trouser boasting three zipped pockets, lightweight stretch fabric and a DWR finish. Made with a comfortable tapered fit, the securable roll-up hem offers a neat way to boost ventilation on warmer days.

4. 100 GLACIER 1/4 ZIP PRICE £60
The Glacier is a deceptively simple recycled polyester microfleece with a quarter-length zip, mid-height collar and elasticated cuffs and hem. Expect it to become your go-to layer for everything from dog walking to trekking.
5. REAXION AMP LONG SLEEVE CREW PRICE £35
The Reaxion Amp provides long-sleeve protection for exercise both indoors and out. Made from lightweight, breathable fabric that's comfortable and quick drying, a dropped hem at the back gives coverage as you stretch.
MEN'S
54 5 SHOP THE RANGE
2 4 3 1
1. DIABLO DYNAMIC JACKET PRICE £145
The Diablo is a stylish yet functional waterproof whose DryVent shell construction features 100% recycled polyester. An adjustable hood, zipped hand pockets and pit zips for cooling complete this reliable wet weather performer.
Made for the cold, the Canyonlands packs Heatseeker Eco synthetic insulation (boasting 70% recycled content) into a hybrid garment that's not only flexible but super-warm. Details like thumb loops and an internal wind flap boost the warmth factor.
3. SPEEDLIGHT SLIM STRAIGHT PANT PRICE £100
The Speedlight trousers are made from a stretchy softshell that allows free movement while providing lightweight weather protection. Knee and side panel reinforcements ensure they're robust enough to power through any terrain.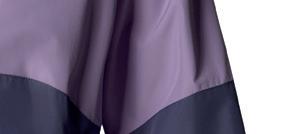 4. 100 GLACIER FULL ZIP PRICE £75

A light and durable recycled microfleece, the Glacier features a mid-height collar, zipped hand pockets and a full front zip. You can connect it directly to other zip-in garments from The North Face to amp up warmth through the seasons.
When the temperature rises, the Tanken Tank delivers in style. It's a clean and relaxed design featuring a crew neck, capped sleeves and a slightly cropped length. The North Face's FlashDry technology cools you down via active moisture wicking.
WOMEN'S 55 5 2 4
2. CANYONLANDS HYBRID JACKET PRICE £135
5. TANKEN TANK PRICE £30
3 1
SLEEPING BAGS BUYING GUIDE
Whatever adventure you're on, a good night's kip is essential. Sleeping bags have improved massively over the years and come in a wide variety of designs depending on the intended use. Before diving straight in, have
TEMPERATURE RATING
To help you compare sleeping bags – even ones from different brands – we include a temperature rating. This rating is gained from an industry standard test (the catchily-named "EN-ISO 23537") and consists of three results:
a think about where you're going to take it. Are you camping with the family in Cornwall? Backpacking around Europe? Or will you be bivvying on a mountainside? Likewise, you need to consider the time of year that you'll be using
your new bag – do you need to stay cosy in the colder months, or is this strictly a summer item? And how important is the weight and pack size? Here's everything you need to know to ensure a memorable night under the stars.
SHAPE & FIT
Modern sleeping bags come in various shapes including 'spoon' designs for side-sleepers and women's specific models – which are cut shorter and designed to provide more warmth. The most relaxed shape of all is a rectangular bag, which can often be fully opened to act like a quilt, bringing the comforts of home to the outdoors. The more relaxed the bag's shape, the heavier and bulkier it will be. Bear in mind that generously cut bags have more 'dead space' in them and so are less thermally efficient than heavily tapered mummy , bags.
Comfort Temperature – The temperature at which the bag should provide a 'standard' adult woman with a comfortable night's sleep.
Limit Temperature – The lowest temperature at which a 'standard' adult male should be able to sleep through the night.
Extreme Temperature – A survival-only rating. At this temperature, there is still a serious risk of hypothermia.
PACK SIZE & WEIGHT
Once you've determined what level of warmth you need, consider what activity you'll be doing. Are you going to be carrying it on a hike? Then the lightest weight and smallest pack size (for a given temperature rating) is preferable. If you'll only be carrying it in a vehicle then a larger, heavier bag will be be fine and provide more comfort. To shave grams and bulk, expensive materials such as high fill power down and ultra-light nylons are used. These will deliver superb warmth to weight ratios, but you'll have to pay for it – both at the till and in terms of the bag's versatility.
The two ratings that you should focus on are the Comfort Temperature and the Limit Temperature. For colder sleepers, the Comfort Temperature is the most relevant guideline to use. If you run warmer or are more experienced at sleeping outdoors then the Limit Temperature will usually be more relevant. If in doubt, always select a bag that provides more warmth than might seem necessary – after all, it's easy to open the zip and cool off.
56
SEASON RATING
To quickly narrow down your choice to a few relevant sleeping bags, take a look at the season rating. This is another indicator of warmth that tells you when you can use it, based on typical UK conditions.
One Season – Lightweight bags suitable for summer use only.
Two Season – Perfect for late spring to early autumn, aimed at those who like to camp during the warmer months of the year.
Three Season – Designed for use from spring through to autumn, these versatile bags offer comfort and warmth even on cooler nights.
Three+ Season – Increased insulation means these bags can cope with the potentially bitter temperatures of early spring and late autumn, when the thermometer dips under zero.
Four Season – Designed for the coldest months of the year, these winter bags will keep you comfortable in super low temperatures and windy conditions.
Four+ Season – Specialist bags for high altitude mountaineering and use in the world's harshest environments. Think Everest!
INSULATION TYPES
DOWN
Down is the soft filling feather found in the undercoat of birds –usually duck or geese. It's measured in fill power (how much it can loft); the higher the number, the better the warmth-to-weight ratio. Gram for gram, nothing insulates as effectively as down, but without a hydrophobic treatment it is susceptible to moisture – at which point its ability to keep you warm will drop.
• Pros: Lightweight, warm, and compressible
• Cons: Sensitive to moisture, more expensive
SYNTHETIC
Synthetic insulation is a light and durable material (usually polyester) that retains much of its insulating properties when wet. Modern versions offer impressive warmth ratings, resulting in reliable performance at a lower price.
• Pros: Good water resistance, easier to care for, cheaper
• Cons: Heavier and bulkier than down
DOWN VS SYNTHETIC – WHICH SHOULD I CHOOSE?
Down-filled bags are ideal for expeditions and long-distance backpacking trips where space and weight are critical. Synthetic bags are great for damp conditions like the UK. They also suit the price conscious, and are the top choice if you're camping with kids!
Down
Synthetic
FOR MORE BUYING GUIDES ON ALL YOUR OUTDOOR GEAR, SCAN HERE:
57
SOUND SLEEPERS
COSY SLEEPING BAGS
RAB NEUTRINO 200
PRICE £310 SEASON RATING 2
The Neutrino has a long and venerable history, and this latest edition only enhances the story. Robust but genuinely lightweight, it boasts 200g of 800 fill hydrophobic Responsible Down Standard goose down packed into a Pertex Quantum recycled ripstop outer. It promises to keep you comfortably warm down to 4°C with a limit temperature of -1°C. That is highly impressive considering it weighs just 579 grams.
58 SHOP THE RANGE
RAB MYTHIC ULTRA 180 PRICE £570 SEASON RATING 2
When every gram counts, the Mythic Ultra should be top of your list. That temp limit of 2°C is astonishing considering it comes in at under half a kilo, and is achieved with the help of heat-reflective Thermo Ionic Lining Technology (TILT). Premium quality 900 fill hydrophobic goose down is deployed in chevronshaped fill chambers to prevent down migration.
MOUNTAIN EQUIPMENT LUNAR II
PRICE £110 SEASON RATING 2
A reliable women's bag for the warmer months, the Lunar II offers a premium experience thanks to its top quality materials. It's filled with synthetic Polarloft insulation, making it very resistant to damp. Rated to 4°C comfort and -2°C limit, the anatomically shaped hood and integrated collar helps retain warmth and keep things
VANGO NITESTAR JUNIOR
PRICE £45 SEASON RATING 2
The Nitestar is a fantastic sleeping bag for young people. It's wallet-friendly and impressively compact, packing down to a decent 25 x 20 cm thanks to its compressible synthetic Alpha insulation. It will fit kids up to 155cm in height, and since the insulation is durable and easy to care for you can be sure this bag will stand up to the rigours of many a camping adventure.
MARMOT TRESTLES ELITE ECO 20
PRICE £190 SEASON RATING 3
The Trestles Elite Eco proves sustainable design does not have to mean a drop in performance. Both the shell and liner are made with recycled polyester, while it's filled with 100% recycled HL-ElixR Eco synthetic insulation. A PFC-free durable water repellent finish tops off a bag that's comfortable to 0°C and hits the limit at -5°C.
PRICE £320 SEASON RATING 3+
With extra room at the elbows and knees, the Disco 15 is designed for side-sleeping women. It's a three+ season bag packed with enough 650 fill PFC-free hydrophobic goose down to give a comfort rating of -8°C and a limit of -15°C. The distinctive zipped Thermo Gills allow you to vent heat without enabling draughts, and there's an integrated pillow pocket for extra cosiness.
RAB ASCENT 900 PRICE SEASON RATING

A classic four-season down bag, the Ascent makes use of a recycled Pertex Quantum outer with a Nikwax PFC-free water-resistant finish. This delivers great protection to the insulative core, which consists of 650 fill Responsible Down Standard European duck down. All that will keep you happy down to a limit of -18°C, while sensible extras like the internal zipped pocket (for a phone or head torch) will do likewise.
59
4
£310
SUP SKILLS
Stand up paddle boarding is booming and it's easy to see why. Charlie Green from Red Paddle Co shares her top tips on how to get started.
STAND UP PADDLE BOARDING 60
Stand Up Paddle Boarding (SUP) is well known for being a great all round fitness activity. It helps build your core strength while also exercising your arms and legs and, depending on how fast you paddle, it is also great aerobic exercise. Possibly one of the greatest benefits is to your mental health. SUP offers a brilliant bit of escapism – paddling along a river or canal with just the sound of birdsong is one of the most relaxing and tranquil experiences you can have. The rhythm of your paddle stroke, mixed with the gentle gliding motion of the board really is quite transfixing and will soon have the worries and stresses of the day washing away.
Getting Started
As with all sports, a little bit of prior planning will prevent a poor first experience. There are SUP Schools dotted around the lakes and beaches of the UK. Signing up for a taster session at one of the many British Canoeing or BSUPA approved schools is a great way to start. However, it is possible to learn to paddle without taking a taster session just as long as you follow some basic guidelines.
Safe Launch
If paddling inland, choose a location where the water is not flowing – lakes are ideal, and many will have beaches or pontoons to make launching safer and easier. Check the location for any permissions or launch fees that are needed. Do not paddle on flowing rivers or tidal estuaries until you have a lot more experience. If paddling on the coast, choose a beach with flat water and a day with no wind or a gentle breeze blowing from the sea onto the beach and avoid days when the wind is blowing away from the beach.
Get the Kit!
Make sure you are dressed appropriately. A wetsuit and some shoes you don't mind getting wet (or better yet, wetsuit boots) are advisable. You should always wear a leash when paddling, and it is important to choose the correct type. If you're starting out on flat, still water you can wear a standard ankle leash. Should you progress into paddling on flowing water then you need to wear a quick release waistbelt leash. A buoyancy aid or Personal Flotation Device (PFD) is also advisable to give you extra confidence when on the water.
Adjust Your Paddle
A simple rule is that your paddle should be 6" longer than you are tall. Almost all paddles are adjustable so you can set them up to the perfect length. These are known as vario paddles.
How to Get On
Once you have chosen your safe launch location, adjusted your paddle and are wearing the right kit, it's time to get on board. There's a handle in the middle of the deck for carrying – by design this is also the most stable part of the board and is where you should focus your body weight. Start in water no shallower than waist deep but still within your depth. Position yourself directly opposite the handle in the middle of the board. The action of getting on is very similar to how you get out on the side of a swimming pool. Kicking your legs while pulling yourself onto the middle of the board will make things a little easier. Practice getting back on your board in shallow water first and only progress into deeper water once you are confident with this technique.
Stand Up and Stay Balanced
It is advisable to start by paddling on your knees before progressing to a standing position. Facing towards the front of the board, place your knees shoulder width apart on either side of the handle and take hold of your paddle. When paddling on the left-hand side your left hand should be below your right hand on the paddle shaft. When paddling on your right-hand side your right hand should be below your left hand. Reach forward towards the nose of the board and place the whole paddle blade in the water. Pull it back towards you, keeping the paddle as close to the edge of the board as possible. Stop the stroke when the paddle reaches your knees. The closer to the edge of the board you can keep
61
"THE GENTLE GLIDING MOTION OF THE BOARD REALLY IS QUITE TRANSFIXING"
your paddle blade the straighter you will go. After a few strokes on one side, swap the paddle to the other side of the board (swapping your hand position as described above) and continue with the paddle strokes. When you feel ready you can stand up. Put your feet where your knees were and stand up in one fluid motion. A top tip here is to keep looking forward and not down at your feet. When in a standing position, you can place one hand on the paddle shaft and the other on the T-grip at the very top of the paddle. The paddle stroke here is the same as before – reaching forward and placing all of the blade in the water, then pulling it back until it reaches your feet and repeating, changing the side you are paddling on to keep the board going in a straight line. Keep your knees slightly bent.
Turning
There are two ways you can turn your board. The first is to paddle backwards on one side – do this by placing your blade in the water at the back of the board and pulling it towards you along the side of the board (basically the opposite of the forward paddling stroke described above). The other way is to do a normal forward paddle stroke, but rather than pulling the blade down the edge of the board you can paddle out away from the edge of the board. A little bit of experimentation will show you the way you prefer.
Choose Your Board
There are lots of different types of boards available, but to start with you just need to keep things simple. If you weigh up to 80kgs then a board with a width
of 32", a length of 10'6" and a thickness of 4.7" will be ideal. If you are over 80kgs then you need a board width of 34", a length of 10'8" and a thickness of 4.7". This corresponds perfectly with the Red Paddle Co 10'6" and 10'8" Ride boards. These are the most popular boards in the range. Avoid using a board that is 6" thick as this makes getting back on the board harder and they are difficult to control in choppy conditions when you are learning.
Red Paddle Co
Stand Up Paddle Boarding was first seen on UK beaches in 2006. John Hibbard, the founder of Red Paddle Co, was one of the very early adopters, using it as a way to cross train on days that weren't suitable for windsurfing (since he was a professional windsurfer at that time). John very quickly realised that everyone who he took out for a paddle loved it, but that the cumbersome glass fibre boards – which were hard to transport and store – were putting people off buying one. By the summer of 2008 he had developed a board that used an inflatable technology called Drop Stitch, enabling him to produce a SUP you could roll up and store in a bag. Red Paddle Co was born. There is a whole stack of design and innovation that goes into producing a Red Paddle Co inflatable board. Renowned as the industry leaders in terms of design, quality and performance, they believe that just because a board is inflatable, that doesn't mean you have to compromise on performance or quality.
red-equipment.co.uk
PALM WOMEN'S VANTAGE
PRICE £130
A fantastic layer to have along for the ride, the Vantage will fend off inclement weather with ease. A fleece-lined pocket adds a touch of luxury for chilly hands in biting coastal winds, while the helmetcompatible hood and half zip ensure that you stay comfy throughout any passing shower.
62
ON THE WATER SUP ESSENTIALS
RED PADDLE CO RED 10'6" RIDE INFLATABLE SUP PACKAGE + HYBRID TOUGH PADDLE
PRICE £900
A top quality all-round SUP at a solid price point, the Red 10'6" Ride offers real-world versatility on and off the water. With a perfect compromise between stability and manoeuvrability you're free to enjoy the scenery as you SUP, while the full kit supplied (including pump and bag) makes accessing your favourite spot a breeze.
PALM MEN'S SKYLINE SHORTS
PRICE £40

A classic knee-length boardshort, the Skyline delivers exactly what the summer paddler needs: relaxed, quick drying and robust legwear that'll last for many adventures to come. A waistband with drawcord adjusts to suit, while the lowprofile velcro pocket offers storage for keys and similar necessities.
PALM DESCENDER SHOES
PRICE £70
Out on the water, the Descender shoe reigns supreme. A Diamond Traction sole is bonded onto a 4mm CR limestone neoprene bootie to give excellent traction in wet environments, and the strap system allows for detailed adjustment. For warmer, grippier and protected feet, the Descender is everything you need.
RED PADDLE CO WATERPROOF DECK BAG 22L
PRICE £120
Having a reliable deck bag to keep your belongings dry on longer trips is vital – and this one is the perfect size and weight, too. Designed to sit flat on the board to minimise bulk, there's a paddler-facing pocket for quick access, as well as a guaranteed-dry main compartment.
RED PADDLE CO COILED LEASH 8FT
PRICE £33
A SUP safety essential, use this coiled leash when paddling on flat water. The simple but effective design stops the leash from trailing in the water and picking up debris. The comfortable neoprene cuff includes a quick-release loop for unsafe situations and a key pouch. Attach to any SUP board via the supplied cord loop.
RED PADDLE CO PERSONAL FLOATATION DEVICE (PFD) PRICE
£115
This low-profile Personal Flotation Device contains a life jacket that inflates in seconds. Less bulky and easier to paddle with compared to a buoyancy aid, it's a vital piece of SUP safety gear. Reflective details and a whistle help draw attention if you get into trouble on the water.
SHOP THE
63
RANGE
Lifesystems MicroNet Single £27

Even the best accommodation sometimes falls short when it comes to mosquito nets, so taking your own along is often a wise move. This super-packable version can be set up in seconds and has been impregnated with an EX8 AntiMosquito treatment to guarantee protection. A spreader bar improves airflow and gives extra headroom for added comfort.
ONE FOR THE ROAD ADVENTURE TRAVEL ACCESSORIES
Osprey Ultralight Roll Organiser £30
The Roll Organiser keeps any vital items together and easily accessible. It will make a great washbag but is equally handy for cable management or stowing bits of camera gear – the options are endless. The high-tenacity 40 denier nylon build is 100% recycled and bluesign approved, and combines with a hanging clip loop and mirror to produce a simple but effective pack.
Osprey Packing Cube Set £42
Bring some order to the inside of any backpack or duffel bag without troubling the airport scales. This set of three lightweight packing 'cubes' will let you pack far more neatly, optimising space and organising your luggage in the process. The 100% recycled fabric is bluesign® approved 40 denier high-tenacity nylon which is robust and long-lasting.
Lifeventure TSA Zipper Lock £10
Locking your luggage to prevent tampering and petty theft is a nobrainer, but you don't want your locks destroyed if the bag needs to be checked by customs. Enter the Travel Sentry Approved (TSA) lock, a three-digit combination lock that can be opened safely by airport staff and features a flexible cable shackle that'll fit most zippers.
Lifesystems Solo Traveller First Aid Kit £48
Ideal for longer trips to exotic or remote locations, the Solo Traveller packs in everything you might need for minor and even more serious injuries, including painkillers, dressings and a full set of sterile medical equipment. The case is made from durable ripstop fabric with waterproof zips to ensure it's robust enough to last the distance.
64
SHOP THE RANGE
ellis-brigham.com
Lifeventure Travel Door Lock £6
The Lifeventure Travel Door Lock is a brilliant security measure that will ensure peace of mind and a good night's sleep. It turns any internal door into a locked barrier by wedging it closed from the inside. Made from reinforced nylon, the device is lightweight and packable, while its ingenious design makes it simple to install and remove.
Osprey Fairview 70 £185
A good backpack is key to your whole travel experience, and the Fairview is certainly that. It features a women's-specific fit and adjustable back panel to ensure plenty of comfort, while the detachable 15-litre mini-pack with a sleeve for your laptop or hydration bladder is fantastic for day trips.
Lifesystems Expedition MAX100ml £10
Vital for comfort and well-being in hotter climes (especially malarial ones), this high-strength insect repellent cuts the amount of DEET by 50%, which is better for you and the environment, and adds in Chrysanthemum Cinerariaefolium extract to inhibit bites. Effective for up to 8 hours, it's safe to use on larger areas of exposed skin and is also water and sweat resistant.
Lifeventure Recycled SoftFibre Trek Towel £22
Made from 8.7 recycled water bottles, the Trek Towel has impressive sustainability credentials and will make a useful addition to any expedition. It is super-absorbent and quick drying, and there's even a Polygiene treatment to combat odour, while the tropical print definitely helps it stand out from the crowd.
Cotopaxi Kapai Hip Pack £35
Stylish and streamlined, the Kapai 3L hip pack is the perfect size for stashing smaller items while out and about. It features a wider hip belt and a padded, contoured back panel for extra comfort on the trail. A top grab handle, secure zip pockets and a padded sleeve boost the functionality, and since it's made from 100% repurposed fabrics, the design of each pack is unique.
65
CLEVELAND WAY
The coastal stretch of the Cleveland Way is one of my absolute favourite walks. It's best in the morning with the sun over the sea, and from up on the cliff tops you can see lots of nesting birds. This undulating route takes you through some of the East Coast's prettiest fishing villages, like Robin Hood's Bay and Sandsend. You can't beat the sea air and a view out to the horizon.
LOCAL KNOWLEDGE
Keen to explore God's Own Country? Hazel Heppenstall from our Castleford branch shares a few of her favourite Yorkshire getaways.
Name: Hazel Heppenstall
Store: Castleford, Leeds
Main activities: Walking, Mountain Biking, Keeping fit
Part of team Ellis Brigham for:
18 months
MALHAM COVE YORKSHIRE DALES
This 7-mile circular walk at Malham has a little of everything, including lots of beautiful picnic spots – such as Gordale Scar canyon and a pretty little waterfall known as Janet's Foss. There's a climb up the gorge to reach Malham Cove, where you can crisscross the 70m high limestone pavement and peer over the edge. Then head down the many steps and follow the
DALBY FOREST
My go-to spot on a mountain bike is Dalby Forest just outside Pickering. There are loads of different trails here for all abilities – just grab a route map from the visitors centre. The tracks are well-maintained and wind through the pine trees, with plenty of climbs to keep you fit. There's also a great cafe back at the centre where you can refuel on coffee and cake.
SIMON'S SEAT
Simon's Seat is part of the Bolton Abbey estate in the Yorkshire Dales. A childhood favourite, I've done this walk many times in all weather conditions. Scramble through heather to reach the top and take in the wide-open views, then follow the stone path back down and along the River Wharfe through the woods. Here you'll pass 'The Strid', a very narrow section of river where the force of water always fills me
ELLIS BRIGHAM
TALK
TEAM
66
Latok Paclite Plus Jacket
Built for the unexpected, compressible in a pack, and resilient enough to keep you dry in sudden storms, this ultralight, breathable GORE-TEX shell is the ultimate backup shell for alpine ascents.
WWW.RAB.EQUIPMENT