Quarterly Fuseletter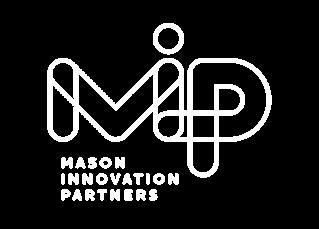 Winter 2023
What's inside?
The 345,000-square-foot facility will house faculty and students working with the Institute for Digital Innovation (IDIA) and graduate programs from Mason's new School of Computing alongside industry partners.
Fuse at Mason Square will include: an agile design to accommodate technology, program, and research changes, specialized labs for robotics, VR, simulation, security, and data visualization, ample convening space, including a doubleheight atrium, a public plaza for retail and outdoor public programming, and below-grade parking.
What's Inside
Mason and Amazon Enter into a Strategic Collaboration to
Deliver Innovations in Education and Research
George Mason University announces a collaboration with Amazon to build one of the most student-centric and technologically advanced education institutions in the nation. Mason will leverage the breadth and depth of services across Amazon, including technical solutions from Amazon Web Services (AWS), to better serve students, partner with the defense community, advance its commitment to a more sustainable campus environment, and introduce new educational programs in data center engineering.
"The diverse talent pipeline that George Mason University produces is in part what attracted Amazon to Arlington," Mason President Gregory Washington said of the company's construction of a headquarters in the County. "Mason's work with Amazon will better serve the students in that pipeline as well as drive economic growth through business, government and community collaborations as Mason becomes one of the most technologically advanced, inclusive universities in the nation."
The newly announced projects will add to an already strong collaborative effort between Mason, AWS, and Amazon to support students and innovation.
A recent hackathon, co-hosted by Mason and Amazon at Mason Square, challenged teams from U.S. and international academic institutions, companies, and other affiliations to develop innovative ideas to improve public-private collaborations against the industry-wide global challenge of counterfeiting.
When Fuse at Mason Square opens in Summer 2024, it will showcase the power of partnerships in the Rosslyn-Ballston corridor, connecting students, faculty, industry, and government.
Research Spotlight on Dr. Missy Cummings
Earlier this year, Mason welcomed world-class artificial intelligence and robotics researcher Missy Cummings to its esteemed faculty. Cummings aims to develop a new interdisciplinary program in AI that will bring engineering, policy, law and public health professionals ideas together to solve the global challenges of tomorrow.
Before coming to Mason, Cummings served as the senior safety advisor to the National Highway Traffic Safety Administration, an experience that sparked her interest in a new program in the design and deployment of AI. Throughout her career, she has observed a tech illiteracy problem, and wants to educate the workforce of the future on AI and its limits, so they will be able to better understand, manage, acquire, evaluate, and test AI.
Cummings recently joined President Gregory Washington on Mason's Access to Excellence Podcast to discuss AI's strengths, weaknesses, and shortcomings, as well as that of humans. When asked how the interdisciplinary model of Fuse will impact her research, Missy said, "I am hoping personally to teach classes (at Fuse) and actually have an offshoot of my lab there, because with all this work that we are doing with government agencies on safe, secure, trustworthy AI we anticipate offering research and labbased classes out there, so it is critical to my research and critical to the overall interdisciplinary nature of AI in general." Click here to listen to the entire podcast.
Innovation at Mason
Inaugural Anti-Racism and Inclusive Excellence Conference (ARIE) Hosted at Mason Square
On October 24, Mason hosted the inaugural Anti-Racism and Inclusive Excellence Conference (ARIE) at Mason Square. The day-long event brought local higher education leaders together to critically discuss anti-racism and inclusive excellence efforts, share effective practices, and amplify the visibility and impact of research, scholarship, and creative activities conducted by national scholars. Sharinna Artis, Mason's Vice President for Diversity, Equity, and Inclusion & Chief Diversity Officer moderated a panel conversation with Dr. Gregory Washington, President of George Mason University, Makolah Abdullah, President of Virginia State University, and Anne Kress, President of Northern Virginia Community College (pictured above).
Read more about the conference here
Mason Square Hosts 2022 Accelerate Investor Conference
Mason's Office of Entrepreneurship, Innovation and Economic Development hosted the Accelerate Investor Conference at Mason Square on November 2-3, 2022. The annual conference and competition fuels innovation in the region by showcasing new tech startups to potential investors to foster their business development.
The conference also included a student competition, which was designed to inspire students to take a business idea, plot out its journey, and engage with a community of entrepreneurs in order to identify resources and investments for their business idea to succeed.
What's Happening at Mason Square
Mason and Mason Innovation Partners Host First Open House
In November 2022, the Mason and Mason Innovation Partners team held a community open house in the Vernon Smith Hall Pilot Space at Mason Square. The event, which was centered around areas of project focus such as partnering, academic & research programs, plaza programming, design & sustainability, community outreach/engagement, and construction, was open to local residents and members of the business community.
November's event was the first of a series of community open houses our team will host throughout the project to engage with our Arlington neighbors, share project progress, and collect valuable feedback.
Generous Alumni Gift Launches College of Engineering and Computing's Dean's Technology Innovation Fund
Mahfuz Ahmed, BS Electrical Engineering '93, credits Mason's inclusive environment as being key to his success when he first arrived in the United States to study at the university. Now the head of a global IT company with over $1.2 billion in annual revenue, Ahmed is paying it forward to his alma mater.
Ahmed recently made a $250,000 combined commitment through his company that will be used to create the College of Engineering and Computing's Dean's Technology Innovation Fund. Donations to the Fund will provide the financial resources necessary to meet the tech-talent workforce needs of the region and support the commonwealth's Tech Talent Investment Program, a 20-year initiative aimed at increasing the number of master's degrees in the fields of computer science, computer engineering, and software engineering.
This gift embodies the kind of collective community effort the Mason-led President's Innovation Advisory Council (PIAC) envisions as it focuses on transforming Northern Virginia into a more inclusive innovation economy complete with a diverse and job-ready talent pipeline. Mason has led the way in the transformation, beginning with the renaming of its Arlington Campus to Mason Square this spring with plans for it to become an urban destination of learning, collaboration, and economic development, with Fuse at Mason Square at the core of that community.
What's Happening at Mason Square
Mason Innovation Partners Works with Arlington County to Increase Bicycle Safety During Construction
Fuse is being constructed on a constrained urban infill site, which requires careful sequencing and logistics. To maximize space, the construction team originally planned on utilizing the parking lane on Fairfax Drive for construction staging, which was indicated in our original Maintenance and Traffic Plan.
However, shortly after our Maintenance and Traffic Plan was approved, community members expressed concern that the plan removed the major bike thoroughfare from Rosslyn to Ballston during the majority of construction, potentially putting cyclists at risk.
After hearing the community's concerns, Mason Innovation Partners worked with Arlington County to quickly coordinate a solution: providing a new, dedicated bike lane to ensure cyclist safety. The dedicated bike lane will be installed in Spring 2023 and will remain in place throughout construction.
Mason Innovation Partners Team Volunteers with Arlington Food Assistance Center
Giving back to the local community remains a key priority for the Mason Innovation Partners team.
In late 2022, project team members volunteered at Arlington Food Assistance Center (AFAC), which distributes over 80,000 pounds of food to more than 2,500 families every week. They spent the afternoon sorting food donations that were later distributed to neighbors in need during the holiday season.
Did you know that AFAC accepts nonperishable food donations at dropboxes throughout Arlington? Click here to find a donation dropbox near you!
Community Connection
SWaM Business Spotlight: Global Geotechnical Consultants (GLOBAL)
One of the most exciting elements of delivering a large project such as Fuse is the opportunity it provides small, women, and minority firms to learn and grow, building their capacity for future projects in the region. For Global Geotechnical Consultants, a small and minority owned business headquartered in Woodbridge, VA, working with the team at Fuse has been rewarding in more ways than one.
"As a small business, getting the opportunity to work with Clark Construction on a project that will have such a great impact on our local community is not only a privilege, but will also give the us the necessary experience and exposure for future work opportunities. The team has been particularly helpful in mentoring our company to help us achieve success on this project."
Global Geotechnical Consultants provided critical third-party testing and inspections for deep foundations work on the project. They witnessed the drilling of the caissons to ensure the drilled shaft met all of the spec requirements, used a special camera to take pictures of the bottom of the shaft to make sure the it didn't exceed the allowable sediment, checked the rear cages to ensure they matched the shop drawing requirements, tested the concrete that was poured in the shaft to make sure it met the requirements of the plans and specs, and checked the slurry to advise if it could be re-used in the next drilled shaft or if it needed to be replaced.
Project Timeline
Construction Summer 2024 Industry Tenants Begin to Move In Spring 2025 Mason Begins to Move In April 2022 Project Groundbreaking Commercial & Financial Close September 2023 Topping Out February 2023 Building Structure Underway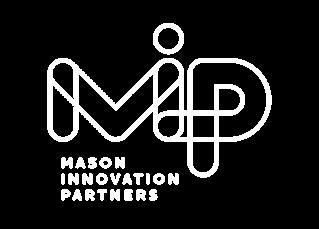 Keep up with the latest project news! www.fuseatmasonsquare.com masonsquare.gmu.edu