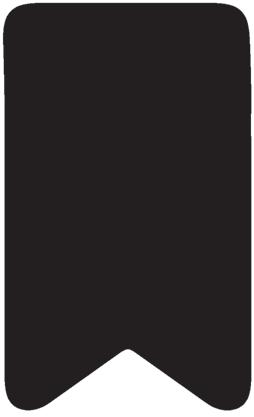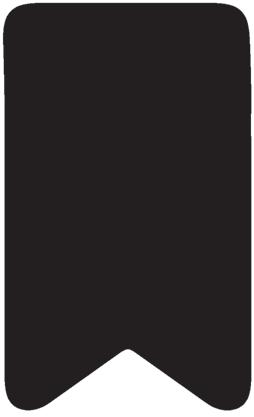 to you by the Best SERVICES Best HEALTH & FITNESS Best SHOPPING Best EATS, DRINKS, ENTERTAINMENT
Brought
Non-profit andChristian Based Thanky ou forvotingusasB estofthe LakesArea! Interestedinlearningmoreabouthowwe empoweragingadults inAlexandriaandbeyond?Contactusat320.335.8700orvisitknutenelson.org. Ru nne rUp NonprofitOrganization Large Companyto Workfor Physical Rehabilitation Senior Living (55+) KnuteNelsonCar eC enter Short-termrehabilitationandlongtermcareinacaring, dignifiedand empoweringenvironment. Senior Care Center ALEXANDRIAECHO PRESS | ECHOPRESS .COM READERS' CHOICE WINNER 20 22 GrandArborbyKnuteNelson Activeandsociallyfocusedlivingfor adultswhoneed alittleextrahelpwith day-to-dayactivities. Assisted Living Facility GrandArborbyKnuteNelson Maintenancefreelivingforthose55+with anarrayofamenitiesand conveniencesto makelifeeasier...andmorefun!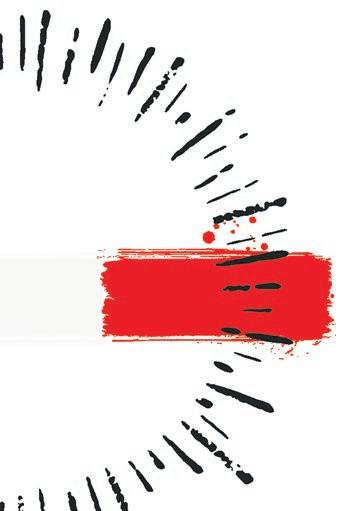 Our family welcomes yours! Hwy 29 N • Alexandria• 320-762-1324 BEST Wings! BEST Happy Hour! Runner Up BEST BAR BEST RESTURAUNT BEST Catering BEST LUNCH BEST Dinner BEST Steak BEST PIZZA BEST BURGER Thank You Lakes Area! Thank You Area! ALEXANDRIAECHO PRESS | ECHOPRESS .C O M READERS' CHOICE WINNER 2022 to our loyal customers and to our great staff! Thank You You
THE VOTES HAVE BEEN CAST. NOW IT IS TIME TO HONOR THE BEST OF THE LAKES AREA.
Our local businesses continue to work hard to earn the support of not only the local residents, but also the thousands of annual visitors to our lakes area even as many of our businesses continue to face challenges. It is our businesses that make this area a destination to live and visit!

In July we asked our readers to nominate the best local businesses and we again were overwhelmed with the response of nearly 9,000 nominations. Then in September we asked our readers to vote on the best in each category. Over 116,000 votes were cast in 99 categories. Thank you to our readers for sharing their nominations and voting for their favorites that helped us recognize the area's best.
The Echo Press congratulates all of this year's winners and finalists. Cheers to another year of celebrating the area's finest!
320-763-3133 www.echopress.com
Congratulations to the winners of the 2022 Best of the Lakes Area Contest
PRESS PUBLISHER
ECHO
HEALTH & FITNESS SERVICES SHOPPING EATS/ DRINKS/ ENTERTAINMENT 4 Best of the Lakes Area 2022
DIANN DREW
Best of the Lakes Area 2022 5 BEST APPETIZER 1. Pike & Pint Grill 2. DJ's Tap House & Grill BEST BAKERY 1. Roers Family Bakery 2. Country Blossom Farm BEST BAR 1. Leaf Valley Mercantile Bar & Grill 2. Angelina's BEST BEER SELECTION 1. Copper Trail Brewing 2. Thousand Lakes Brewing BEST BLOODY MARY 1. Leaf Valley Mercantile Bar & Grill 2. DJ's Tap House & Grill BEST BREAKFAST 1. Travelers Inn Restaurant 2. AJ's Restaurant BEST BREWERY 1. Copper Trail Brewing 2. Thousand Lakes Brewing BEST BUFFET 1. Pizza Ranch 2. The Old Mill Bar & Restaurant BEST BURGER 1. DJ's Tap House & Grill 2. Angelina's Restaurant & Bar BEST CATERING 1. Raapers Catering Company 2. Angelina's Restaurant & Bar BEST COFFEE SHOP 1. Caribou Coffee 2. Common Ground Coffee House BEST DESSERT 1. Dairy Queen 2. Pike & Pint Grill BEST DINNER 1. Pike & Pint Grill 2. Angelina's Restaurant & Bar BEST ETHNIC FOOD 1. Great Hunan 2. Casa Jalisco BEST FAST FOOD 1. Culver's 2. QDOBA Mexican Eats BEST FOOD TRUCK 1. Smokin' Brews & 'Ques 2. Flavor Shack BEST FRIES 1. McDonald's 2. DJ's Tap House & Grill BEST GOLF COURSE 1. Geneva Golf Club 2. Alexandria Golf Club BEST HAPPY HOUR 1. Angelina's Restaurant & Bar 2. Pike & Pint Grill BEST LIVE MUSIC/ PERFORMANCE VENUE 1. Andria Theatre 2. Carlos Creek Winery BEST LOCAL COMMUNITY EVENT 1. Art in the Park 2. Grape Stomp BEST LUNCH 1. Travelers Inn Restaurant 2. Angelina's Restaurant & Bar BEST OUTDOOR DINING 1. Pike & Pint Grill 2. Lure Lakebar BEST PIZZA 1. 2 Guyz Pizza 2. Angelina's Restaurant & Bar BEST PLACE FOR SUMMER FAMILY FUN 1. Casey's Amusement Park 2. Country Blossom Farm Eats | Drinks | Entertainment Best OF THE LAKES AREA 2022 EATS | DRINKS | ENTERTAINMENT Continuedonpage6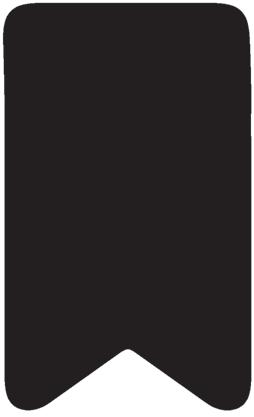 Health | Fitness Best OF THE LAKES AREA 2022 BEST ASSISTED LIVING FACILITY 1. Grand Arbor By Knute Nelson 2. Knute Nelson BEST CHIROPRACTIC OFFICE 1. Godfrey Chiropractic and Wellness 2. Central Lakes Chiropractic Clinic, PC BEST DENTAL OFFICE 1. Dentistry at the Center 2. Einerson Family Dentistry BEST EYE CLINIC 1. Eye Associates of Alexandria 2. Lake Region Eye Center BEST FITNESS CENTER 1. Noonan Sport Specialists 2. Alexandria Area YMCA BEST HEARING CENTER 1. Legacy Hearing Centers 2. Alomere Health BEST MEDICAL FACILITY 1. Alexandria Clinic 2. WELL & Company BEST PHARMACY 1. Trumm Drug Downtown 2. Thrifty White Pharmacy BEST PHYSICAL REHABILITATION FACILITY 1. Alomere Heartland Orthopedic Specialists 2. Knute Nelson BEST SENIOR CARE CENTER 1. Knute Nelson Care Center 2. Grand Arbor By Knute Nelson BEST SENIOR LIVING (56+) 1. Grand Arbor By Knute Nelson 2. Arabella Manor 6 Best of the Lakes Area 2022 BEST PLACE FOR WINTER FAMILY FUN 1. Andes Tower Hills 2. Arrowwood Resort & Conference Center BEST RESTAURANT 1. Pike & Pint Grill 2. Angelina's Restaurant & Bar BEST RIBS/BBQ 1. Corral Saloon & Eatery 2. Leaf Valley Mercantile Bar & Grill BEST SANDWICH SHOP 1. Lake Country Meats 2. LA FERME BEST STEAK 1. Interlachen Inn 2. Angelina's Restaurant & Bar BEST WEDDING/ PARTY VENUE 1. Crooked Willow 2. Gathered Oaks BEST WINE SELECTION 1. Carlos Creek Winery 2. Cash Wise Liquor BEST WINERY 1. Carlos Creek Winery 2. Rolling Forks Vineyards BEST WINGS 1. Angelina's Restaurant & Bar 2. Pike & Pint Grill EATS | DRINKS ENTERTAINMENT Continuedfrompage5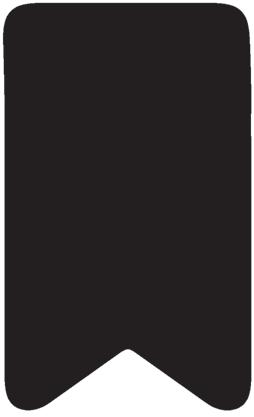 Best OF THE LAKES AREA 2022 Services BEST ACCOUNTANT 1. Jensen PA 2. Silbernick Accounting BEST AUCTIONEER 1. Todd Whiting 2. Hanson Auctioneers BEST AUTO REPAIR 1. Becker Auto Repair 2. Tiremaxx Service Center - Alexandria BEST BANK/CREDIT UNION 1. Bell Bank 2. Glenwood State Bank BEST BARBER SHOP 1. 100% Advisory Men`s Haircuts 2. Tacker's Barber Shop BEST CAR WASH 1. Zips Car Wash 2. Woodys Car Wash BEST CHILD CARE FACILITY 1. Alexandria Area YMCA 2. Theresa McGinn home daycare BEST CLEANING SERVICE 1. Rantasha Services 2. ServiceMaster BEST CUSTOMER SERVICE 1. Amy Christopherson - State Farm Insurance Agent 2. Integrity Title BEST DOG GROOMING 1. Muddy Paws 2. Jodi's Pampered Paws BEST ELECTRICAL 1. Ellingson Plumbing, Heating, A/C & Electrical 2. Alexandria Electric BEST EYELASH SALON 1. Ella's Salon 2. Buku Lashes BEST FUNERAL HOME 1. Anderson Funeral Home and Crematory 2. Lind Family Funeral & Cremation Services BEST GARBAGE CO 1. Alex Rubbish & Recycling Inc 2. West Central Sanitation BEST HAIR SALON/BARBER 1. Polished Looks Salon + Spa 2. Ella's Salon BEST HEATING & PLUMBING 1. Ellingson Plumbing, Heating, A/C & Electrical 2. Greeley Plumbing, Heating & Air Conditioning BEST INSURANCE AGENCY 1. Amy Christopherson - State Farm Insurance Agent 2. Iverson Insurance BEST LANDSCAPE/IRRIGATION 1. Alex Irrigation & Landscaping 2. Creative Landscapes BEST LARGE COMPANY TO WORK FOR (50+EMPL) 1. Douglas Machine 2. Knute Nelson BEST LAW FIRM 1. Thornton Dolan Bowen Klecker & Burkhammer, P.A. 2. Pemberton Law BEST MANUFACTURING COMPANY 1. Douglas Machine 2. Alexandria Industries BEST MASSAGE/SPA 1. Jamie McLaughlin 2. Massage by Sarah Roers BEST MORTGAGE LENDER 1. Glenwood State Bank 2. Bell Bank Mortgage BEST NAIL SALON 1. Nails of Alex 2. Ella's Salon BEST NONPROFIT ORGANIZATION 1. Love INC Douglas County Lakes Area 2. Knute Nelson Best of the Lakes Area 2022 7 SERVICES Continuedonpage8
8 Best of the Lakes Area 2022 Shopping Best OF THE LAKES AREA 2022 BEST ANTIQUE STORE 1. Yesterday's 2. Past & Present Home Gallery BEST APPLIANCE STORE 1. Cullen's Home Center 2. Menards BEST BICYCLE SHOP 1. Jake's Bikes 2. Alex Bike Shop BEST BOAT/ MARINE DEALER 1. Alex Auto & Marine LLC 2. Resorters Marine BEST BUILDING SUPPLY STORE 1. Hilltop Lumber 2. Menards BEST CAMPER/RV DEALER 1. Paul's Small Engine Sales & Service 2. Hilltop Camper and RV BEST CAR DEALERSHIP 1. Alexandria Motors 2. Juettner Motors BEST CONVENIENCE STORE 1. Casey's 2. Brother's Market BEST FLOORING/ CARPET STORE 1. Arnquist Carpets Plus COLORTILE 2. Carpet One Floor & Home BEST FLORIST/GREENHOUSE 1. Colorful Seasons Garden Center 2. Anderson Florist & Greenhouse BEST GIFT SHOP/BOUTIQUE 1. Creative Touch Boutique 2. Kindred People BEST GROCERY STORE 1. Elden's Fresh Foods 2. ALDI BEST HARDWARE STORE 1. Ace Hardware 2. Menards BEST HOME FURNISHINGS 1. Cullen's Home Center 2. Douglas Furniture BEST JEWELRY STORE 1. Hedine Jewelry Store 2. Diekman's Jewelry BEST LIQUOR STORE 1. Cash Wise Liquor 2. Plaza Liquor BEST MEAT MARKET 1. Lake Country Meats 2. Miltona Custom Meats & Sausage BEST PAINT STORE 1. Sherwin-Williams Paint Store 2. Hirshfield's BEST SPORTING GOOD STORE 1. Osakis General Store and Guns Galore 2. Cowing Robards Sports BEST TIRE STORE 1. Tiremaxx Service Center 2. Plaza Tire & Auto BEST PHOTOGRAPHER 1. Jennifer Guenther Photography 2. Abby & Brandon BEST REAL ESTATE COMPANY 1. Kvale Real Estate 2. Edina Realty - Alexandria Real Estate Agency BEST RESORT 1. Arrowwood Resort & Conference Center 2. Lake Darling Resort BEST SMALL COMPANY TO WORK FOR (UNDER 50 EMPL) 1. Amy Christopherson - State Farm Insurance Agent 2. Integrity Title BEST SPA 1. WELL & Company 2. Darling Reflections Spa BEST TANNING SALON 1. Glow. 2. iBeach Tan & Nails BEST TATTOO PARLOR 1. RM Tattoo & Body Piercing 2. TNT Top Notch Tattoo BEST TITLE COMPANY 1. Integrity Title 2. Douglas County Abstract BEST VETERINARY CLINIC 1. Alexandria Veterinary Clinic 2. Country Vet PA SERVICES Continuedfrom page7