2022 Annual Report
Our 2022 Story
2022was a year dedicated to sewing our stories into the fabric of the east end of Toronto. Thematically, many of our programs explored the world of textiles, giving our participants and artists new ways to explore and express themselves. From a six-month online textile program for seniors (TAPESTRY), to summer textile workshops for adults at our Clubhouse (ArtMEETS), to a fashion sustainability program all about mending and swapping clothing (From Here to Wear), we've enjoyed putting a larger focus on textiles, while continuing to sew the neighbourhood together as our city moves past the pandemic.
Other highlights from this past year included our second Nuit Blanche hub in East Danforth, an exciting roster of workshops focused on mental health and wellbeing presented with Workman Arts, our fifth year of our everpopular Girls & Enby Mural Camp, and so much more!
We are proud of the work we accomplished in our ninth year as a community arts organization, and we are proud of our continued resiliency to navigate through uncertainty and continual change, for both in-person and online settings.
2
As we prepare to enter our tenth year as east Toronto's local arts service organization, we want to thank our communities for supporting our journey up until this point. We understand the magical power of our work to bring people together and offer hope, inspiration, and joy, and we know this magic will continue to play a crucial role in keeping our communities resilient and strong, regardless of what types of obstacles the future may hold. Sending you all the #EastEndLove!
Sincerely,
Shana Hillman & David Carey
Shana Hillman Executive Director, East End Arts
David Carey Board President, East End Arts
3
Our Vision:
East End Arts' vision is to unite, inspire, and enhance the communities of east Toronto with the transformative power of the arts.
Our Passion:
We believe that Community Arts can be a tool for bridging the space between professional artists and communities; for empowering community members and artists alike to make their communities in east Toronto more vibrant and inspiring places.
4
Our Mission:
East End Arts is committed to cultivating an arts community in the east end of Toronto that helps to increase arts engagement opportunities, and support local artists in our community.
Our Values:
Inclusion and Accessibility
Creativity and Innovation
Collaboration and Generosity
Well-being and Understanding
Sustainability and Responsibilty
5
TAPESTRY
A Textile Program for Seniors to Express Themselves
TAPESTRY was an at-home art program that took place online for 20+ seniors and was all about inspiring mental wellbeing and creativity! Over the course of six months, from August 2022 to February 2023, participants learned different textile arts skills and increased their digital literacy skills, all while contributing to a series of collaborative tapestries.
The textile workshops took place each month, and were led by different talented textile artists. The program then culminated with an in-person exhibition at St. Matthew's Clubhouse to share these phenomenal large-scale collaborative tapestries with the community. Thanks to our arts facilitators, Camila Salcedo, Sarah Aranha, Khadija Aziz, Fatima Kadkhodazadeh, denirée Isabel, Julia Lee, Angela Walcott, and our program lead Alex Milne!
"Many women our age (65 plus) have a lifetime of craft experience and silent, awkward yearnings for experimentation in art forms. TAPESTRY often crosses that meandering line between art and craft, but still emphasizes artistic originality and freedom to break rules. Thank you for the opportunity to learn art techniques we don't already know, such as linocut prints on fabric, or natural dyeing of textiles," - Linda G, TAPESTRY Participant.
" 6
Girls & Enby Mural Camp
A Mural Program for Young Emerging Artists
Girls
& Enby Mural Camp (GEMC) is a summer mural program for youth between the ages of 14-18 who self-identify as young women, girls, or non-binary. Through a combination of in-class learning and athome practice, participants of this camp explore the history of street art, graffiti, and murals, and develop their own individual artistic style. The camp always culminates in a collaborative mural that the campers create with their fellow campers and the guidance of renowned street artists!
In 2022 we presented our fifth season of this camp, led by muralists Monica Wickeler and Bareket Kezwer. For the mural design, our ten campers explored the theme, "The Space Beneath Us" (based on our 2022 Nuit Blanche hub theme), and they created their final mural on large wooden panels. The final panel-mural was then displayed in an exhibit as part of Nuit Blanche East Danforth thanks to The Danny BIA! Great work 2023 campers and artists!
I love meeting new people, and learning new art skills. My favourite part was the sketching process for the mural (specifically the full sized version). It was incredibly fun to do because of all the talking!" - GEMC Youth Participant, 2022.
"
8
Two X 30, ArtworxTO Performance. 10
Culinary Everywhere! Food Tour Program.
12
ArtMEETS
A Program to Make, Create, Share, & Learn Together
In2022, East End Arts brought back ArtMEETS for it's fifth official season at St. Matthew's Clubhouse. We heard from our community who said they wanted more in-person art classes for adults, so we delivered! ArtMEETS is a program that takes place in the summer at our clubhouse in July and August. Art workshops are held on Saturday afternoons, and offer community members an opportunity to learn a new art skill, meet new people, and be creative and have fun!
This season our workshops focused on textile art skills, like Pom Pom Making, Natural Dyeing, and Tapestry Weaving. Thank you to our talented arts facilitators (Sarah Bennett, Carmina Miana, Sandra Nakata, Kiran P. Gill, Khadija Aziz, Julia Lee, Diana FoxRevett, and Johanna Thompson), and to the over 150 community members who joined us this past summer!
13
I enjoyed just hanging out doing a craft. I feel like I never get the chance to do that as a grown up! The learning felt really accessible and fun, the teacher and other participants were friendly. Overall, great energy!" - ArtMEETS Participant, 2022.
"
From Here to Wear
A Program That Challenges Textile Waste & Supports Sustainability
FromHere to Wear is an eco-sustainability program that is led by Filipinx textile based artist / designer, Norwin Anne. It takes place at St. Matthew's Clubhouse, and creates a circular closed loop system for clothing that people no longer want, giving participants an opportunity to swap, alter, or repair their clothing items. On site is a Textile Library Lab, or a mending station with a collection of salvaged materials and sewing machines for participants to fix their clothing, and learn basic sewing skills.
Ultimately, the program aims to raise awareness on the problems surrounding the management of textile waste. Unfortunately, the City of Toronto does not have a separate collection for textile waste like electronic and household hazardous waste, and more than half of all clothing donations from bins and thrift stores are exported overseas. In 2022 we welcomed nearly 150 people through this clothing program to mend or swap their clothing, and learn about textile waste, and we anticipate even more into 2023!
I love that we have this kind of program in the neighbourhood. I'm learning more and more about the dark side of the fashion industry and I like learning about simple ways I can challenge it,"
" 15
- From Here to Wear Participant, 2022.
Nuit Blanche East Danforth
A Program to Bring Impressive Public Art to the Masses
In 2022, North America's largest sunset to sunrise contemporary art event, Nuit Blanche, came back to the East Danforth neighbourhood for its second time! This hub was again presented in partnership with the Danforth Mosaic BIA, and took place along Danforth Avenue between Greenwood and Woodbine TTC Stations, bringing surprise and delight to the residents of and visitors to East Danforth!
Inspired by the Nuit Blanche theme "The Space Between Us", our thematic focus for our 2022 east end hub was "The Space Beneath Us". Looking down below the sidewalks and sewer grates, we drew inspiration from lost rivers and ancient shorelines, as well as the more recent stories of place, home, and the resurgence of nature.
On Saturday October 1st communities came together and encountered a pack of neon coyotes in the park, danced and connected at a mycelial-themed all-night disco party, stood in amazement at a tunnel of colourful piñatas, and more! The evening was further enhanced by 20+ storefront window 'IN VIEW' art installations, displayed along Danforth Ave. Thanks to everyone who joined us!
Being a part of Nuit Blanche in East Toronto was so affirming for me as an artist. So much of my creative work throughout the pandemic has been in isolation, so the opportunity to collaborate on a public art installation was incredibly special. I will never forget how magical it felt to see the neighbourhood brought to life by all the art - and to feel like my work was brought to life in the same way!" - Zen Alladina, IN VIEW artist, Nuit Blanche East Danforth.
"
18
Mural in Riverside by Jacquie Comrie and Bareket Kezwer.
Summer Photo Camp for Kids with Diana Nazareth.
WASE Partnership
A Program Committed to Mental Health Through Art
Hereat East End Arts, we have always been firm believers in the power of the arts to positively support the mental health of our communities. In the fall of 2021, we were ecstatic to embark on a new partnership with Workman Arts, an arts organization that promotes a greater understanding of mental health and addiction issues through creation and presentation, to present new arts programs that would support the mental health of east enders.
Throughout this four-year partnership, we will offer programs that tackle the prevalence of social isolation in individuals with mental health issues and the lack of opportunities to build lasting social connections. In 2022 we presented eight incredible programs inperson and online like, Cameras & Creativity, Paper Flower Making, Mixed Media Collage, Lantern-Making, and so much more! Thanks to the Slaight Family Foundation for funding this incredible partnership, and to all the artist facilitators we worked with: Diana Nazareth, Heather Clear Wind, Nancy Lalicon, Iz Leitch, Anne & Team at Shadowland Theatre, Sam / Sameena / dairysam, and Hanan Hazime.
" 20
The instructor was inspiring and engaging, and demonstrated compassion and understanding for the unique needs of the group. This course was an absolute gift. Thank you!" - Participant of Cameras & Creativity
21
Community Arts Canopy
An initiative to strengthen and build up the Community Arts Sector
Atthe start of the 2020 Pandemic, the Local Arts Service Organizations (East End Arts, Arts Etobicoke, Lakeshore Arts, North York Arts, Scarborough Arts and Urban Arts), came together with our friends at other community arts organizations in the city, (ArtStarts, Sketch, Jumblies and Vibe Arts), to create the Community Arts Canopy: a group of Community Arts Organizations focused on advancing the practice and network of community art.
In 2020 we held our first Community Arts Town hall, which invited representatives from Community Arts Organizations in every corner of the city to brainstorm, connect, and share our experiences of getting through the early stages of the pandemic. In 2022 we held our second Community Arts Town Hall, where 90+ representatives gathered to discuss our transition to hybrid programming, (virtual and in-person). Through this advocacy work we've been reminded that Community Arts Organizations such as ours are the ones who are best equipped to rebuild trust in our communities, to strengthen our neighbourhoods, and to ultimately assist our city in its recovery plan. We look forward to continue working together to strengthen the Community Arts Sector in Toronto, and to demonstrate the value and power of the work we do.
22
23
Funders & Donors
For the 2022 Fiscal Year
GOVERNMENT FUNDERS:
OTHER FUNDERS:
INDIVIDUAL DONORS:
Peter Annhernu
Kerrin Churchill
Mary Fragedakis
Jane Gutteridge
Heather Kelly
Kilja Kim
Peg Lahn
Jeanne LeSage
Kate Leuschen Millar
Jeanne Lovsted
Susana Molinolo
Alan Munn
Naomi Norquay
Sheila Sky
Joanna Strong
Glenn Teneycke
Alan Torok
Madelyn Webb
Cynthia Wright
IN KIND DONORS:
Areej Artists Centre, BOMB Fitness, Broad Lingerie, Celena's Bakery, Chelsea
Virginia Creates, Clean Cuts Barbershop, Create Art Studio, Crying Out Loud, Ethel, Fabric Spark, Fresh Paint Studio, Good Intentions, Illustrative.TO, Madame
Gateaux, Mary Margaret McMahon
Office, Red Rocket Coffee, The Pink
Studio, Toronto Public Library, Urban Foam, Vilnes Hair Studio.
24
Financial Breakdown
For the 2022 Fiscal Year
Financial Statements are available upon request.
25
East End Arts' Staff & Board
EAST END ARTS
Shana Hillman Executive Director
Chelsea Virginia Communications Manager
Tyler
Alex Milne Program Assistant
EAST END ARTS BOARD
David Carey, President
Peter Venetas, Vice President
Clarissa Ainslie, Secretary (outgoing)
Kasturi Ghoshal, Treasurer (outgoing)
Heather Kelly
Tura Cousins Wilson
Jane Gutteridge
With special thanks to Adam Barrett, our Program Coordinator from 2019-2022; Nikki Cajucom, our Program Manager May-October 2022; Patricia Abuel, Program Assistant; Kimberley Dewing, Communications & Marketing Assistant; Laira Macapagal, Communications & Marketing Assistant; Helen Chen, Communications & Marketing Intern; Cameron Dube, Program Intern; Heather Kilner & Chin Palipane, Nuit Blanche Production Managers; and Jennifer Miao, our Bookkeeper, for their important contributions to our team in 2022!
Also thank you to Project Work for their collaboration in helping us provide meaningful work to folks in our community, who helped us keep our Clubhouse clean and tidy: thank you Amerte Urgessa and Richard Gonyea.
Andrews Office & Outreach Coordinator
26
Photo Credits
PHOTO CREDITS: All listed in order ofToptoBottom,LefttoRight Cover:Girls&EnbyMuralCamp,photobyShayMarkowitz;LifeDrawing,photobyDmitry Bondarenko&JessieDurham;NuitBlancheMycelialDisco,photobyChelseaVirginia;LightItUp Parade,photobyHannahMittelstaedt;ArtMEETS:TextileCollage,photobyKimberleyDewing; TAPESTRY,photobyChristineAlmeida;WinterStations2022,photobyChelseaVirginia.
Pg7:TAPESTRYExhibit,photobyChelseaVirginia;TAPESTRYart,photobyJanBelgrave; TAPESTRYart,photobyChristineAlmeida;TAPESTRYExhibit,photobyChelseaVirginia.
Pg9:Girls&EnbyMuralCamptopleftandtopright,photosbyShayMarkowitz;bottom leftGEMCExhibitatNuitBlanche,photobyAlexMilne;bottomrightGEMC,photobyShay Markowitz.
Pg10:TwoX30,photobyChelseaVirginia.
Pg11:CulinaryEverywhere,photobyShanaHillman.
Pg12:ArtMEETSNeedleFelting,photobyChelseaVirginia;ArtMEETSTextileCollege,photo byKimberleyDewing;ArtMEETSNaturalDyeing,photobyLairaMacapagal;ArtMEETSHoop Emroidery,photobyChelseaVirginia.
Pg14:FromHeretoWeartopleft,photobyChelseaVirginia;toprightphotobyAlexMilne; bottomleftandrightphotosbyChelseaVirginia.
Pg16-17:NuitBlancheEastDanforthPhotos.Photos1-5byChelseaVirginia;Photo6byCass Rudolph.
Pg18:WomenPaintRiversidemural,photobyTylerAndrews.
Pg19:PhotoCampforKids,photobyDianaNazareth.
Pg21:WorkmanArtsSatelliteEastPaperFlowerWorkshop,photobyNikkiCajucom;Lantern MakingWorkshop,photobyChelseaVirginia;FlowerMakingWorkshop,photobyPatriciaAbuel; LightItUpParade,photoby Hannah Mittelstaedt.
Pg23:CommunityArtsCanopyGroupShot,photobyChelseaVirginia.
Pg27:StaffPhotos.OntheClubhousestairs,photobyCassRudolph;Selfie,photobyTyler Andrews.
Pg28:PhotoCampforKids,photobyDianaNazareth;LifeDrawing,photobyDmitry Bondarenko&JessieDurham;CreativeFacilitationCampGroupShot,photobyNikkiCajucom; Twoby30,photobyChelseaVirginia;BYOBeadsearrings,photobyMelBartel;LightItUp Parade,photobyHannahMittelstaedt;DoorstopDiariesGroupshoot,photobyTylerAndrews; ArtSkoolKitsTour,photobyChelseaVirginia;NuitBlancheINView,photobyChelseaVirginia.
Pg29:LightItUpWorkshop,photobyChelseaVirginia;NuitBlancheINView,photobyChelsea Virginia;CulinaryEverywhere,photobyShanaHillman;WinterStations2022,photobyChelsea Virginia;Anti-OBookClub,photobyChelseaVirginia;FromHeretoWear,photobyChelsea Virginia;TAPESTRYExhibit,photobyChelseaVirginia;ArtMEETS:TextileCollage,photoby KimberleyDewing.
Pg30:CulinaryEverywhere,photobyShanaHillman;LightItUpParade,photoby Hannah Mittelstaedt;TeaStoriesWorkshop,photobyChelseaVirginia;ArtMEETS:TextileCollage,photo byKimberleyDewing;NuitBlanchePinataInstallation,photobyChelseaVirginia;Food4Thought Mosaic,photobyKimberleyDewing;OpenHolidayClubhouse,photobyChelseaVirginia;Paper FlowerMakingWorkshop,photobyPatriciaAbuel;LocalDiscoveriesMuralTour,photobyAdam Barrett.
Pg31:FromHeretoWearWorkshop,photobyChelseaVirginia;OpenHolidayClubhouse,photo byChelseaVirginia;Anti-OBookClub,photobyChelseaVirginia;WinterStations2022,photo byChelseaVirginia;BYOBeadsBeading,photobyMelBartel;Girls&EnbyMuralCamp,photo byShanaHillman;ArtMEETS:NeedleFelting,photobyChelseaVirginia;LifeDrawing,photoby DmitryBondarenko&JessieDurham;TAPESTRYExhibit,photobyChelseaVirginia.
Back:FromHeretoWear,photobyChelseaVirginia;LanternMakingWorkshop,photobyTyler Andrews;Anti-OBookClub,photobyKimberleyDewing;ArtMEETS:NaturalDying,photoby LairaMacapagal;TAPESTRYExhibit,photobyChelseaVirginia;NuitBlancheEastDanforth Coyotes,photobyShanaHillman.
AnnualReportdesignandcreationbyChelseaVirginia.
Summer Photo Camp for Kids Life Drawing with AGA Arts
Creative Facilitation Camp
Two X 30 Performance
BYOBeads with Mel Bartel
Light It Up Lantern Parade
Doorstop Diaries Exhibition
ArtSkool Kits for Kids
Nuit Blanche IN VIEW
Light It Up Lantern Workshop
Nuit Blanche IN VIEW
Culinary Everywhere! Tour
Anti-Oppression Book Club
Winter Stations Installation Girls & Enby Mural Camp From
Here to Wear TAPESTRY Exhibition
ArtMEETS: Textile Collage
Nuit: Piñatas Bring Us Together
Culinary Everywhere! Tour Light It Up Lantern Parade Tea Hi(Stories) with Zen
ArtMEETS: Pom Pom Making Food 4 Thought: Mosaic
Holiday Open Clubhouse
Paper Flower Making Local Discoveries Art Tours
ArtMEETS: Needle Felting Life Drawing with AGA Arts
TAPESTRY Exhibition
Girls & Enby Mural Camp
BYOBeads with Mel Bartel
Winter Stations Installation
Anti-Oppression Book Club
From Here to Wear
ArtMEETS: Natural Dyeing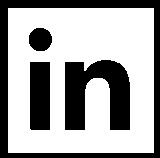 @EastEndArtsTO www.eastendarts.ca ST. MATTHEW'S CLUBHOUSE 450 BROADVIEW AVENUE TORONTO, ON M4K 2N1