Welcome to another TUG.
It's been a funny spring. My family are certainly moaning about how cold May has been and they're not wrong but from a motorcyclist's point of view I think it has been quite agreeable. Most days have been dry and whatever I've worn whilst on my bike has not been too warm to walk around after arriving at my destination so I think my wife and I are just going to agree to differ on that one!
With plans for a couple of trips into central London by bike and the likely expansion of ULEZ to our county's border, it seemed like a good time to see if my 1999 Blackbird would meet the ULEZ emission requirements. You can read about how I got on later in this publication.
I was fortunate to win tickets to the British Superbike round at Donington this month. What a super day out. It was a full race schedule as always and apart from lunch time, only 10 to 20 minutes between races which is just enough time to find a new vantage point Donington has spectator access to most areas around and inside the track with several tunnels enabling a quick transition between viewing areas. The hills also provide varied views of the track so even without a trackside pass I was able to get plenty of good photos.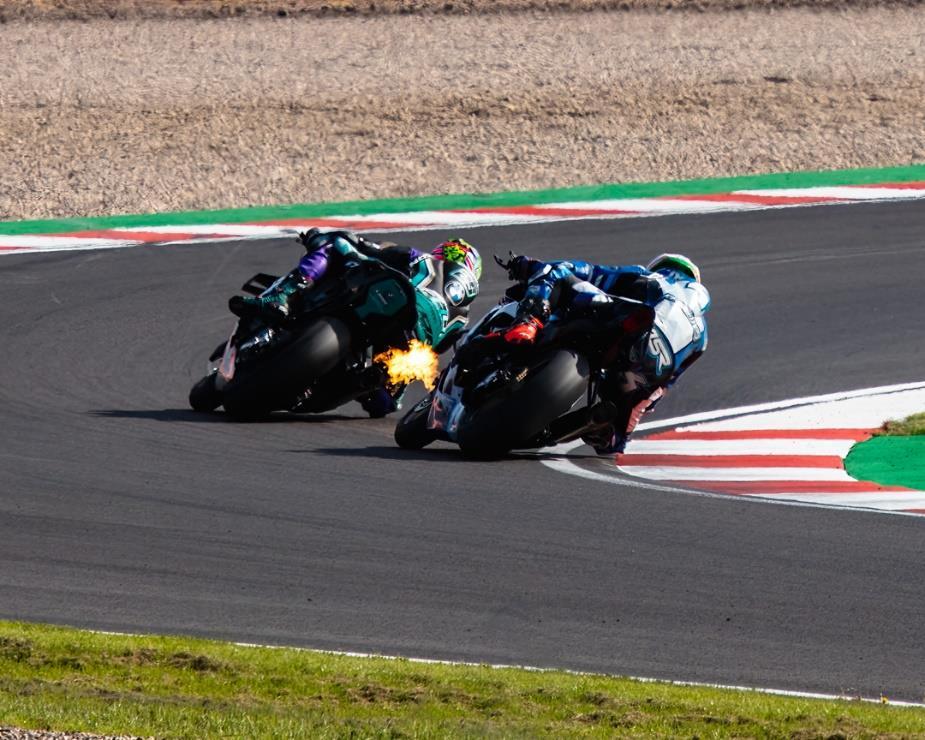 One of my planned trips into London was to visit the Bikeshed Motorcycle Show at Tobacco Dock. An event I attend every year with my son who lives just a short bus ride from the venue. I might have asked my wife to drop me at Chelmsford station so I could enjoy a beer or two at the show but due to Ride London we could not get to the station. Even travelling by bike I had to ride north to Great Dunmow and take the A120 to join the M11 at Stansted which adds miles a very boring route but sadly the only practical option that day. Ride London is a great event but why does it have to use the same routes every year? Perhaps the event for 2024 could be Ride London and Surrey?
Graham Simpkins, Editor
webmaster@eamg.org.uk
COVER PHOTO
Slow Riding Day, June 2023 at North Weald.
www.eamg.org.uk 3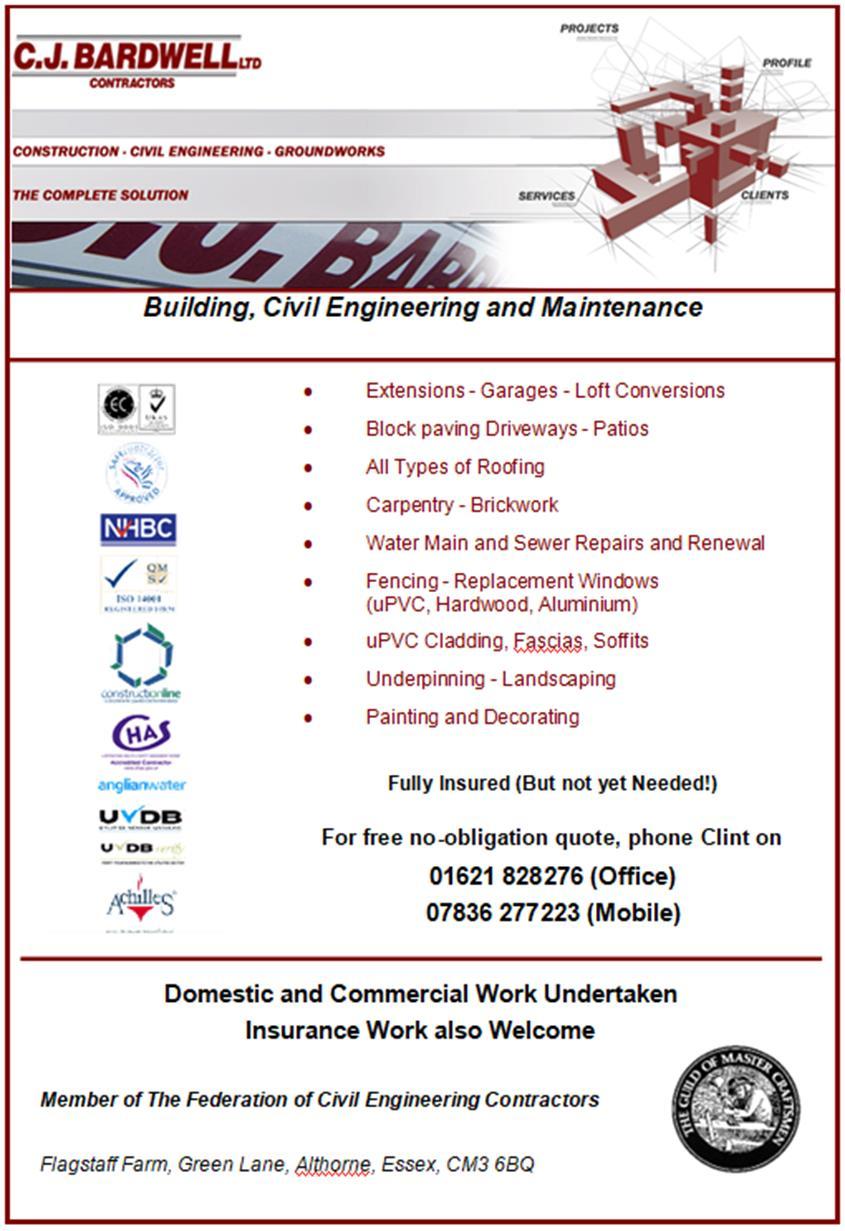 www.eamg.org.uk 4
CHAIRMAN'S PIECE SOLD OUT
The sun has now come out, the evenings have a long stretch with beautiful sunsets, all of a sudden cold and rain seem a distant memory, it would be perfect with less potholes though! For some it is the time of year the bike covers come off, so please ease yourselves back in slowly if that is the case. Also it is TT time. I will never forget going to the TT, I am not often lost for words, but the racing absolutely took my breath away. Quite something and so unique. I wish all the competitors good and safe racing. So as the roads begin to fill with all sorts of other users, some with very low abilities please do take care out there.
Above title is so nice to see. We very quickly sold out of places for the Slow Riding Skills Day in June, to those that we could not accommodate there is another SRD 3rd September. John Tippers training days have been very much in demand and also the Triumph visit is a sell out too. Our member rides and midweek rides are popular. This is very good news and we hope it shows a that our programme of events is working. But the committee would be very interested in hearing your suggestions as to what we should be doing that we are not. Please do not be shy with suggestions. Do tell us whenever you have the chance. We very much want to fill the diary with activities that are tailor made.
We are considering doing a UK trip later in the year, maybe September, we discussed Wales which would need at least 2 to 3 nights accommodation, or 1 night away elsewhere. It would be great to have your feedback and destination suggestions, places to stay etc , as 2 to 3 nights away and several hundred miles is not cheap, but Wales is a well known favourite if the weather behaves. So please do tell us ASAP on your thoughts.
And now we must say a big thanks to Steve Mariner who is hanging up his Secretary title. Steve has been a superb secretary, it is not an easy role, someone has to keep me in check, and I thank him for doing such a fantastic job over the last three years. He has made a great contribution with his wisdom and calm demeanour even when I know he is losing patience with me.
And with Steve soon leaving the committee we now give a very warm welcome to Magali Ellis. Magali is taking on the role as secretary. In the short time Magali has been on the committee I can see that her input is already giving us fresh approaches and Magali is already part of the team. Magali rides a cool bike too and I can speak with her in French.
Another new committee member who has made a great contribution in a short time frame is Adam Bhoyroo. Adam has amazed the old committee with his in depth knowledge and understanding of all things social media, (He now realises this was a mistake) Adam is our social media guru and saviour! I am half joking, Graham Simpkins has helped us so much in these and other areas, but it now does give us the opportunity to have committee members looking after areas they have skills in, rather than us all volunteering to do more and more as we did not have enough committee members with the right skill sets. This is also a very good time to remind you all that Jill Winn re-joined the committee recently as the new membership secretary, a big thanks to Jill and we welcome her back with open arms.
Please do not forget to book your tickets for the BBQ 28th August at simply £2 per head. Book your places by emailing Clive Taylor at treasurer@eamg.org.uk when you have made payment online.
www.eamg.org.uk 5
Also a reminder that Eamg members get a 10% discount when shopping instore at Sportsbike Shop Harlow. Apparently quite a few of us have already made use of this, details on how to get the discount are on our forum.
We have guests lined up at group night for the rest of the year, keep a lookout for info via email, Facebook, Forum and Instagram, YES we do even now have an Instagram page that needs following and liking.
I might sound like a broken record, but I do want to say thanks to all the volunteers at EAMG who give so much. Without them there is NO EAMG, simple as that, and they do a fantastic job. And a thanks to our membership, who renew year after year to support a great cause, stay safe out there.
Best
Michel Couque
Eamg
Chairman
PS We want that feedback!
A question often asked by prospective new members is whether their machine is suitable. A look at the variety of machines ridden by existing members would reassure them that the answer is most likely YES.
www.eamg.org.uk 7
www.eamg.org.uk 8
PRESENTATIONS AT MAY GROUP NIGHT.
Michel had the pleasure of presenting an EAMG Full Member certificate to Craig Pearson and an Observer pass certificate to Phil Wilkinson.
Rospa Test Passes
Congratulations to the following for achieving RoSPA test passes
Thanks also to the Observers and Examiners
Candidate
Test Passed Observer Examiner
DANNY BYRNE Rospa - GOLD
CRAIG PEARSON Rospa - GOLD
Paul Reynolds Mick Jones
Paul Carden Mick Jones
STEVE LINDSELL Rospa - GOLD Paul Carden Mick Jones
STEVE ASUMADU SAKYI Rospa - GOLD
PAUL ROBINSON Rospa - GOLD
Paul Carden Mick Jones
Andy Parnham Mick Jones
Trainee Observer Assessment Pass
Congratulations to Colin Foley on passing the Trainee Observer Assessment
Thanks to his examiner, Mick Hewitt.
www.eamg.org.uk 9
Craig Pearson
Phil Wilkinson
www.eamg.org.uk 10