Things Parent Gifts You'll Love DECEMBER 2022 EVERY. FAMILY. MATTERS. Balancing the Giving & Receiving for Your Kids Kids Have an Innate Desire to Believe! galore! to Do 2022
Trusted by Paxton's parents.
Having her water break in the 32nd week of her pregnancy wasn't part of Ashley's birth plan. But when it became apparent that her son, Paxton, would be born prematurely, the NICU team at Monroe Carell Jr. Children's Hospital at Vanderbilt sprang into action.
The Monroe Carell NICU team was right there in the delivery room with Ashley and her husband Kevin. And because our nationally ranked adult and pediatric hospitals are connected, the new parents had plenty of bonding time with their son while Ashley recovered and Paxton got the expert neonatal care he needed.
Paxton spent two weeks in the NICU, a period Kevin and Ashley refer to as "parenting bootcamp."
As part of Paxton's care team, they were right there with the doctors and nurses, learning to care for their son's unique needs.
Paxton is now a happy, healthy baby on track to achieve all his developmental milestones.
Our story is best told through theirs. Learn more about other inspiring patients like Paxton.
Ranked nationally. Caring locally. ChildrensHospitalVanderbilt.org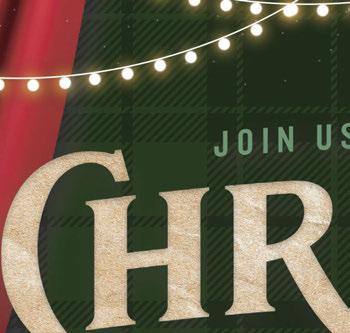 TREE LIGHTING CHRISTMAS ACTIVITIES FOOD TRUCKS PETTING ZOO SANTA CLAUS LIVE MUSIC CAROL SING TRAIN RIDE SUNDAY, DECEMBER 4 3-7 PM | FREE EVENT | BRENTWOOD ACADEMY BOUNCE HOUSES & SLIDES PONY RIDES HUMAN SNOW GLOBE AND MORE!!! SPECIAL APPEARANCE BY POINT OF GRACE & BRENTWOOD ACADEMY SINGERS MORE INFORMATION AT christmasinbrentwood.net