2023 HEALTH & REHAB POST SHOW REPORT
Health & Rehab 2023 - the largest trade fair of Northern Europe
Facts about Health & Rehab 2023
6,800 attendees
178 exhibitors
29 countries represented 56% of attendees were healthcare professionals and therapists
17% of attendees were private individuals and relatives
New focus in 2023: Vision
As a new addition, the Health & Rehab Fair introduced a visual area in 2023. Here visitors could experience SynsExpo, a vision experimentarium powered by the Velux Foundation, designed to educate us about creating visually friendly environments. Additionally, some of the industry's companies and organizations were present in the area, providing visitors with the opportunity to explore a wide range of products for the visually impaired. This area will be given priority again in 2025.
Project Manager of Health & Rehab: The fair
underlines Denmark's leading position when it comes to assistive technology
"
Therapists 32% Publicadministration,procurementandothers 28% Healthcareprofessionals 24% Privatecitizens 16%
Information about visitors
Visitors by professional groups
regions Number of visitors Region Sjælland 21% Region Hovedstaden 52% Region Syddanmark 13% Region Nordjylland 2% Region Midtjylland 12% 6,800
Representation by Danish
Exhibiting companies in categories* 0% 20 % 40 % 60 % Rehabilitation,trainingandsensorystimulation Mobilityandtransportation Equipment,fixtures,andfurnishingsforhospitals Personalcareandnursingsupplies Employment,sports,leisure,andhome Interiordesignandfacilityadaptation ICT,data,andsensors Organizations,associations,insurance,andpensions Orthoticsandprosthetics Information about exhibitors Number of exhibitors 178 Read more about the categories here: www.health-rehab.com *Some exhibitors have products, technologies or services under multiple categories
Overall satisfaction with Health & Rehab 2023
80%
Satisfied or very satisfied with their visit
What visitors say about their experience
Q U O T E SV I S I T O R S
Visited the fair during working hours
81%
Plan to visit the fair again
95%
67% Q U O T E SE X H I B I T O R S Overall satisfaction with Health & Rehab 2023 Plan to visit the fair again in 2025 What exhibitors say about their experience Satisfied or very satisfied with being an exhibitor 82%
Leads
At Health & Rehab 2023, we introduced the lead app Eventbuizz lead scan. The app makes it quick and easy to collect leads during your visit to Health & Rehab.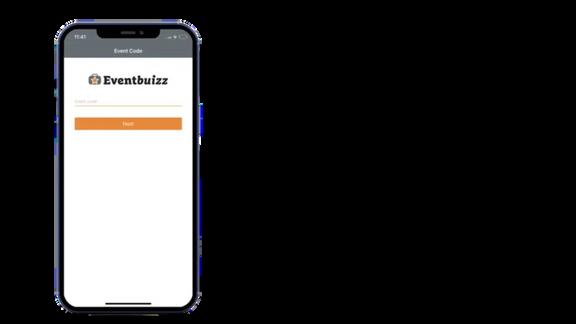 With the lead scan app, visitors and exhibitors can concentrate on making the right contacts at the show and collect their information for later follow-up.
The collected leads can also be easily shared within organizations and digital material can be easily exchanged via the app.
Number of leads scanned at Health & Rehab 2023: 7,178
Number of exhibiting companies using the lead scan: 111
Number of exhibitors who brought home new leads
88%
Zones of the fair
The News-Zone
The Startup & Scaleup-Zone
The Activity-Zone
Top 5 international visitors:
Sweden (110)
Norway (25)
Faroe Islands (22)
Germany (20)
Finland (19)
Facts
282 visitors from 29 countries
International
The fair in pictures
Partners
See you again in 2025 Bella Center Copenhagen Contact Health & Rehab by Danish.Care mail info@health-rehab.com Phone +45 6122 5756