Purpose of SLEEP STUDIES
Magnolia
TO THE RESCUE
The needs of
PRODUCT
CORINTHIAN
A
OF THE DAILY
Our state-of-the-art facility is licensed by the Mississippi State Department of Health for assisted li ving and Alzheimer 's care.
PAGE 2 CROSSROADS MAGAZINE www.mycrossroadsmagazine.com
www.mycrossroadsmagazine.com CROSSROADS MAGAZINE PAGE 3 662-286 -6369 •6 11 ALCORN DR IVE, SUITE 100, CORINT H, MS WALK-INS WELCOME
Randall P. Frazier, M.D., FAAOS Orthopaedic Surgery
John E. Foropoulos, M.D., FAAOS Orthopaedic Surgery
James N. Long, M.D., FACS Hand/Plastic Surgery
Brittany B. Bryant, FNP Nurse Practitioner
PAGE 4 CROSSROADS MAGAZINE www.mycrossroadsmagazine.com EDITORIAL Publisher Reece Terry Editor Mark Boehler Contributors Mark Boehler Carol Humphreys Metro Services ADVERTISING Advertising Manager Derinda Nunley Advertising Representative Kenny Carson Creative Designer Monica Edeker Tips to make baking more healthy Magnolia Express Care to the rescue; Clinic expands space and lessons learned after COVID-19 Why annual checkups are so important ............................................. 7 Quitting smoking for good remains possible .................................. 26 Fun ways for seniors to stay active 42 The potential medical benefits of meditation 43 The basic differences between the three main types of diabetes 43 27 Early warning signs for heart disease How to support a loved one with cancer 44 Common warning signs of arthritis 42 Crossroads Magazine 2023 Medical Guide ON THE COVER Corinth native Amy Davis. M.D., is the director at Magnolia Express Care. P hoto by M ark b oehler TO THE RESCUE Magnolia Purpose of SLEEP STUDIES The needs of 6 What's inside: 32 Principles of first aid everyone should know 45 The relationship between milk and health 7 20 Keeping your kids healthy in the new year........... 14 Emergency medicine in rural healthcare today ........... Sleep studies help determine wide range of issues ....12
www.mycrossroadsmagazine.com CROSSROADS MAGAZINE PAGE 5 Jennifer H. Garrett M.D. Meredith M. Rhodes O.D. Olivia K. Reader O.D. Trusted Dental Care for Alcorn County for Over 662-287-3156 • De nt al Ar ts of Co rin th.c om
TIPS TO MAKE
Replace sugar with a fig puree
Figs are nutrition-rich fruits that serve as significant sources of calcium, potassium and iron. WebMD notes that figs also are excellent sources of fiber. Soaking eight ounces of figs in water can soften them before they're pureed with between 1⁄4 to 1⁄3 cup of water. The resulting fig puree can serve as a sugar substitute.
Baking
sessions are a beloved family tradition in many households. But such sessions may not be as revered by family physicians, as baked goods are often prepared with ingredients, like sugar and butter, that aren't necessarily sound additions to a person's diet.
Though baked goods may never rival vegetables in nutritional value, there are ways for amateur bakers to make these beloved foods a little more healthy.
Make it a 'dates' night
Much like figs, dates can be pureed and serve as a sugar substitute. However, WebMD notes that pureed dates will not be able to replace all of the sugar in a recipe. One cup of pureed pitted dates with 1⁄2 to 1 cup of water can replace as much as half of the sugar a recipe calls for.
Replace white flour with whole wheat flour
White flour is often the go-to for amateur and even professional bakers. But white flour is processed, which removes the bran and germ of the grain, thus stripping white flour of much of its nutritional value. Whole wheat flour is not processed, so it retains its nutritional value. Baking with whole wheat flour may require a learning curve, and some bakers prefer to use a mix of whole-wheat and white flour to preserve the flavors in which they've grown accustomed.
Replace butter with avocados
It's not just sugar that can make baked goods so unhealthy. Many baking recipes call for a substantial amount of butter. California Avocados notes that avocados can replace butter at a 1:1 ratio when baking. So if a recipe calls for 1 cup of butter, bakers can replace that with 1 cup of pureed avocados. WebMD warns that avocados have more water than butter, so bakers may want to reduce the temperature in their ovens by 25 percent and bake the foods a little longer.
Baked goods may never pack the most nutritious punch, but there are ways for amateur bakers to make such foods a little more healthy.
PAGE 6 CROSSROADS MAGAZINE www.mycrossroadsmagazine.com
The relationship between
MILK and HEALTH
'Drink your milk" is a familiar refrain in households across the globe. Though that statement is often directed at children, adults also may feel they need to drink more milk. But the relationship between milk and overall health is a complex one that's only been made more complicated by some long-held but potentially misleading beliefs about milk.
Milk and bone health
Calcium, vitamin D, phosphorous, and protein have all been linked to bone health. Milk contains each of these nutrients, so it's natural for people to think milk can help to establish and maintain healthy bones.
According to the International Osteoporosis Foundation, evidence strongly supports the sentiment that
dairy products promote healthy bones and muscles.
However, a 2001 study published in The American Journal of Clinical Nutrition found that countries with the highest intakes of milk and calcium had the highest rates of hip fractures.
Two separate meta-analyses of prospective cohort studies, one in 2011 and the other in 2019, did not find an association between milk consumption and hip fracture risk. So what do these studies have to say about milk and bone health?
That's uncertain, and acknowledging that uncertainty is important for people who are looking to milk to build strong bones. In such instances, individuals should look to additional measures aside from drinking milk, such as daily exercise
and avoiding tobacco, which the Mayo Clinic reports has been linked to weakened bones.
Milk and long-term weight control
The Harvard T.H. Chan School of Public Health notes that research does not support the somewhat popular notion that milk helps with long-term weight control. Though studies have found that milk and dairy could help to reduce body fat in the short-term when it was included as part of a calorierestricted diet plan, that benefit was not evident when individuals stopped restricting their calorie intake.
Milk and cancer
The potential relationship between milk and cancer also is complicated. A meta-analysis
The relationship between milk and overall health is complex. Individuals who want to get healthy can speak with their physicians about whether or not increasing their milk intake can help them.
of more than 100 cohort studies by the World Cancer Research Fund found that higher milk intake lead to a reduced risk of colorectal cancer, though this benefit was mostly in men.
However, the Chan School of Public Health notes that other studies have linked dairy and milk intake to an increased risk of prostate cancer and early stage prostate cancer.
Why annual checkups are so important
Nutritious diets and routine exercise are two hallmarks of a healthy lifestyle.
Combining the two can lower people's risk for various diseases and contribute to a high quality of life. But food and physical activity are not the only things people should do to improve their chances of living long, healthy lives.
Preventive care is important. One of the most effective principles of preventive care is to schedule an annual checkup with a physician. According to the Centers for Disease Control and Prevention, routine health exams and tests can find problems before they start.
During annual check-ups, doctors may notice some red flags, such as high cholesterol, that men and women won't
detect on their own. These warning signs could be increasing people's risk for disease and/or discomfort.
Many of these red flags are undetectable without proper screenings, which is why annual checkups are integral to maintaining one's health. Annual checkups also serve as a great time for adults to be screened for certain cancers.
Annual checkups are as vital a component of a healthy lifestyle as nutritious diets and routine exercise. By scheduling annual checkups with their physicians, adults can closely monitor their overall health and potentially uncover issues before they escalate into major health risks.
The American Cancer Society notes that cancer screenings are used to find cancer before a person develops symptoms. That's a vital benefit of annual checkups, as cancers caught in their early stages are more easily treated. In addition, catching cancer before it has metastasized greatly improves patients' prognosis.
Another reason to schedule annual checkups is that they make perfect opportunities for patients to discuss their family histories with their physicians.
This is especially important for adults over 40, as age and family history are significant risk factors for a host of conditions and diseases. Men and women concerned about conditions and diseases that their family members have had can discuss those concerns with their physicians during their annual checkups.
Physicians can then recommend ways for patients to balance their risk, calming patients' concerns and giving them a road map to reduce their risk for conditions and diseases that seem to run in their families.
www.mycrossroadsmagazine.com CROSSROADS MAGAZINE PAGE 7
TISHOMINGO MANORNURSING HOME,well-know nfor beingofone of theareas best health andrehabilitationfacilities, is well suitedfor shortter mrehab andlongter mcare. The facility specializes in SkilledNursing,Physical,Occupational andSpeechT herapy,Hospice Services,SubAcuteCarea nd RestorativeT herapies. Thefacilit yoperateswit haskilled,caring andcompa ssionate staf fdedicated to thewell-beingofyourlovedone. Formoreinfor mation aboutour facility or to tour ourfacilit y, plea se contactTinaStevens, Administrator or DianeBorden,AdmissionCoordinator at 662-423-9112.
TheSta ff at Tishomingo Ma norwould like to sayTHANK YOUtot he families forplacing theirtrust andconfidence in us.
230 Kaki St. •Iuka, Ms. •662-423-9112
PAGE 8 CROSSROADS MAGAZINE www.mycrossroadsmagazine.com
"One of theArea's Best
ationFacilities" Improve Your Sleep, Improve Your Life At Magnolia Regional Heal th Center, we are committed to your nights rest. Alan Thomas, MD Pulmonologist For appointments, (662) 287-5218
Health andRehabilit
www.mycrossroadsmagazine.com CROSSROADS MAGAZINE PAGE 9
PAGE 10 CROSSROADS MAGAZINE www.mycrossroadsmagazine.com McPETERS Funeral Directors CO RINTH McP et ersFu ner alDir ect ors. co m 662-2 86-60 00 MEMORIAL Funeral Home CO RINTH Mem orialC ori nth .c om 662-286-2 900 Your Life,YourMemories, OU RFAMILY. When youpla na head,you ca n create apersona l, meani ng fu l send-off andprovide your loved ones with tr ue peaceofm ind.
www.mycrossroadsmagazine.com CROSSROADS MAGAZINE PAGE 11 Comprehensive Healthcare for the Entire Fami ly! Adult Care Pediatrics Well-Child Exams with Immunizations Walk-Ins Welcome Amber Choate, FNP • Cassie Robinson, FNP Robert McKinney, MD - Board certified in Pediatrics & Internal Medicine
Sleep studies help determine wide range of issues
By ALAN THOMAS, M.D. Pulmonary Critical Care
Asleep study, otherwise known as polysomnography (PSG), is an overnight observed night of sleep in a dedicated sleep lab.
PSGs are usually indicated for patients that complain of excess daytime sleepiness (hypersomnia) or fatigue, when an obvious medical cause of these symptoms has been eliminated.
Disorders that fall into this category of central hypersomnias include narcolepsy and idiopathic hypersomnia. Also, patients that complain of excessive snoring or breath holding during sleep (apneas) require PSGs. The most common disorder of this type is obstructive sleep apnea (OSA), which is repetitive closure of the soft palate in deep sleep, leading to elevated cardiovascular risk.
Nocturnal limb movements and restlessness that fragment sleep frequently necessitate PSGs as well. These problems are known as restless legs syndrome or periodic limb movement disorder.
Sleep labs are staffed with specially trained respiratory therapists certified in PSGs. The techs greet the patients upon arrival to the sleep lab, assist in
preparation for the overnight test, and then monitor the study in a nearby control room in the sleep lab.
They are available to assist the patient's special needs should they arise during the overnight test. Typically, patients arrive at the sleep lab at 8 p.m. The test concludes the following morning when the patient awakens, usually around 6 a.m. Setup for the tests takes about 45 minutes. The patients are then asked to fall asleep naturally. Certain sleep aids can be prescribed to aid in falling asleep if necessary. A restroom is located in each sleep lab room.
PSGs involve the application of sticker electrodes to the skin that record 12 channels of physiologic sleep data. This includes EEG, ECG, EMG, pulse oximetry, respiratory airflow and air temperature, and respiratory effort. The scalp electrodes are applied using a special conductance gel known as collloidon.
If you experience excess daytime sleepiness or fatigue, when an obvious medical cause of these symptoms has been eliminate, you may need to partake in a sleep study – an overnight observed night of sleep in a dedicated sleep lab – If you feel you may need to have a PSG, talk to your provider about your symptoms.
This obviates the need for shaving any hair. These scalp electrodes measure brain waves and thus allow the determination of sleep staging. The stages of sleep are stage wake, N1, N2, N3 (slow wave sleep) and stage R (REM).
Patients with OSA are frequently treated with continuous positive airway pressure (CPAP). This can be applied in the sleep lab and the pressure is gradually increased (titrated) by the techs remotely in the control room to determine the optimal pressure tailored to each patient.
After the conclusion of each PSG the techs score the large amount of raw data. They generate a raw report that the sleep physician will then interpret for the finalized PSG report.
If you feel you may need to have a PSG, talk to your provider about your symptoms. You may then be referred to a sleep specialist or call the Magnolia Heart and Lung Clinic.
PAGE 12 CROSSROADS MAGAZINE www.mycrossroadsmagazine.com
Alan Thomas, M.D.
www.mycrossroadsmagazine.com CROSSROADS MAGAZINE PAGE 13 ThePrescriptions YouNeed. The Attentive Service YouDeserve. PHAR MACY -G IF TS -F ROZE NYOGURT-COF FE E Medica lPla za on Ha rper 14 25 S. Ha rper Rd. Corint h, MS 662-28 6- ME DS (6337) Me dica lPla za Ph ar macy 111 Alcorn Dr. Corint h, MS 662-28 6- 69 91 Most Insurances Accepted •Presc ription Transfer sWelcome •Fast, friendly service •Convenient Drive Thru •CityWide Delivery •Charge accounts withapprovedcredit •2 locations to serve you
By RICK CARLTON, M.D. Emergency Medicine
Rural populations have always had diminished access to local medical care, especially when compared to urban dwellers.
There are several reasons for this problem
1. The American Association of Medical Colleges reported in 2019 that enrollment of medical students from rural areas (those most likely to practice in such regions) declined 28 percent between 2002 and 2017 while overall enrollment increased by 30 percent.
2. Upon completion of medical school and residency (which requires a minimum of 7 years after college), many physicians and/or their families have become accustomed to an urban lifestyle, even if originally from a rural area.
Rick Carlton, M.D.
Lucy Skinner reported in the New England Journal of Medicine in 2019 that the aging rural physician workforce would likely exacerbate the problem due to retirement and concluded that many rural areas face serious access problems from the uneven distribution of physicians. Rural citizens, therefore, are recognized as a medically underserved population.
Trained emergency physicians who are capable of evaluation and stabilization of acute medical problems across all ages and specialties are particularly rare in rural areas.
3. Emergency medicine (EM) residencies have been located almost exclusively in large urban or suburban hospitals with extensive access to specialists and subspecialists which make practice of the specialty easier.
The problem begins early
Medical students may be dissuaded from rural medicine by those in academia (whose only experience is in large urban hospitals) who believe a rural practice is not intellectually
4. Recruitment of newly trained EM physicians to rural areas has been a challenge, largely due to limited medical and social resources compared to where they trained. While major metropolitan areas are largely saturated with trained emergency physicians, rural areas are severely lacking.
challenging. For a residency in emergency medicine to be approved specific requirements for patient volume and acuity (how sick or injured patients are), etc. must be met.
The approval of the EM residency at Magnolia Regional Health Center (MRHC)
demonstrates that rural areas may see significant numbers of difficult and challenging cases.
Other considerations
Many schools in rural communities lack the resources and opportunities found in Corinth and this may be a
PAGE 14 CROSSROADS MAGAZINE www.mycrossroadsmagazine.com
EM
concern for a young family. Cultural amenities are not as great in rural areas which may be an issue as well.
Often overlooked in the discussion of practicing medicine in a rural community are the positives. Life in small communities, in general, is far more relaxed with friendlier people (which is a very appealing cultural amenity not encountered often enough in large cities), lack of routine traffic problems, etc..
Additionally, providing care to medically needy patients can be very rewarding. Emergency physicians practicing in rural areas have fewer specialists and subspecialists locally available to call on for assistance and, thus, assume more responsibility than the emergency physician practicing in a large hospital. Moreover, they frequently have such
responsibility for a longer period of time if the patient requires transfer to a specialty that is not available locally.
Proposed solutions
There has been considerable discussion at the national level in recent years on how to get more trained emergency physicians practicing in rural areas. While several options have been suggested such as a 2-4 week resident rotation in a rural emergency department (with proper supervision), no one has produced evidence that such concepts will improve rural coverage.
Such a short exposure to rural emergency medicine would not likely undo the years of acculturation in a large city and hospital. We established a rural EM residency in Corinth to better prepare emergency physicians for practice in a
resource limited environment and to acculturate them (or maintain acculturation) in a rural setting while in training.
This approach was conceived by our hospital administration several years ago and supported by the Board of Trustees of MRHC. Our inaugural class began July 1, 2020 and it will be several years before we know what percentage of the emergency physicians we train will practice in rural communities after residency.
It is anticipated that significantly more of our graduates will practice emergency medicine in a rural area than those who train in a major metropolitan hospital because those training here will be acclimated to rural life and the lack of all desirable resources.
Conclusion
EM residency training requires exposure to all types of patients and interaction with multiple specialties. Magnolia Regional Health Center is a particularly strong setting for
training emergency medicine physicians to practice in a rural environment.
Because of the community, the population served, the diverse medical problems encountered and an especially committed, well trained and supportive medical staff and administration, EM residents at MRHC have greater patient contact and interaction than many EM residents in much larger programs. A quality EM residency can and must exist in a rural setting to facilitate recruitment and retention of trained emergency physicians into such a practice.
Judy Garland and others sang, "How ya gonna keep 'em down on the farm after they've seen Paree?" just after World War 1. A century later it is time to advocate for the benefits as well as needs of rural life.
It is hoped there are sufficient communities like Corinth where additional rural EM residencies could be started to meet the needs of the medically underserved rural communities in this country.
www.mycrossroadsmagazine.com CROSSROADS MAGAZINE PAGE 15
residency training requires exposure to all types of patients and interaction with multiple specialties. Magnolia Regional Health Center is a particularly strong setting for training emergency medicine physicians to practice in a rural environment.
PAGE 16 CROSSROADS MAGAZINE www.mycrossroadsmagazine.com Mi Toro #4 -2 60 0SHar perRd, Corint h, MS 38 83 4 (6 62)2 87-9 74 0
www.mycrossroadsmagazine.com CROSSROADS MAGAZINE PAGE 17 • Appointments andWalk-insAccepted • Lab ServicesOffered • Most Insuranc d • PrivatePay We Hours:Mon-Thurs 8:30-5:00, Fri8:30-12:30 3198 Hwy72W,Corinth, MS 38834 PH: 662-594-8184 Fax: 662-594-8242 Insurance Accepted Welcome SpecializinginPrimary andAcute Care foryourentire family. • Appointments and Walk-ins Accepted •Lab Services Offered • All Insurance Accepted • Private Pay Welcome No Down Payment Low Rate Finance up to 84 Months
PAGE 18 CROSSROADS MAGAZINE www.mycrossroadsmagazine.com 662-286-2020 306Bradley Rd.Corinth MS 38834 Theeye surgeonsatShipp Wooten are proud to of ferthe firstall inclusiveeye treatment &surgery center specializing in: Cataract surgery Glaucoma surgery Routineeye exams Maculardegeneration Eyelid surgery Diabetic eyecare TheMostE xperienced Team • TheMostAdvancedTechnology
Douglas Freels, MD Orthopedic Surgeon Board Certified with the American Academy of Orthopedic Surgeons
Dr. Freels brings over 25 years of experience to Tennessee River Orthopedics specializing in the diagnosis and treatment of diseases and injuries of the bone, muscle, tendons, nerves, and ligaments in adults and children,
www.mycrossroadsmagazine.com CROSSROADS MAGAZINE PAGE 19 Office Consults | State-of-the-Art Equipment On-Site X-ray Surgeries performed at Hardin Medical Center with an Award-Winning Surgical Team Orthopedic Care & Sports Medicine Learn More at HardinMedicalCenter.org | Connect with Us 80 Enoch Boulevard, Suite B in Savannah, TN Located behind Walgreens 731-926-9609 | Fax 731-926-9606 Getting You Back In The Game Of Life! TENNESSEE RIVER ORTHOPEDICS Office Hours: 8 am - 4:30 pm Mon. - Fri.
By HENRY DODD, M.D. Pediatrics
The holidays may be behind us, but the shorter days, cooler temperatures, and stresses of life and school are still here.
As we all make personal resolutions to improve our lives, let's resolve to prepare our children physically, mentally, and emotionally for 2023.
In no particular order, here is some common advice we recommend for most children as they start back to school. As always, please consult with your child's doctor for more specific advice.
1. Make nutrition, hydration, and sleep priorities.
Like most caregivers, we feel like there just aren't enough hours in the day to eat well and get enough sleep, but we are all allotted the same 24 hours in a day. As the saying goes, "failing to plan is planning to fail."
Meal planning is a great way to make sure our children are eating a well-balanced diet that contains all the building blocks they need to grow and thrive. Keep a running list of family favorites, and when you
grocery shop, make sure you are buying all the ingredients to prepare those meals.
Even if you have to grab take-out or fast food, avoid extra calories found in sodas, teas, or larger portions. Most restaurants have "healthier" or "lighter" options, but be careful with extra sauces or condiments.
Another common concern is the need for supplements like Elderberry or Vitamin C. While you should always consult with your child's doctor, be aware that most children who eat a wellbalanced diet (fruits, veggies, protein, and whole grains), get all the vitamins required from food.
As the heat turns on, the humidity inside goes down. This can lead to dry skin and not give our body enough "water" to perform its required functions. To stay hydrated, keep a reusable bottle of water on your person that is easy to carry, clean, and store. Since our children are all different sizes, there is no set amount of water they should consume in a day. Make sure lips are not dry, cracked and that urine output is clear to pale yellow. This is usually a good sgn your intake is adequate. Staying hydrated is an important part of being healthy. We need to model this behavior for our children by choosing to drink
Most children who eat a well-balanced diet (fruits, veggies, protein, and whole grains), get all the vitamins required from food.
water at meals and packing a reusable water bottle.
Now that your body has the nutrients and hydration it needs, it's time to get some rest so your body can repair and prepare for the next day. Not only how much sleep we get, but the quality of sleep can affect our ability to learn, grow, and fight infections. If we can establish good sleep hygiene early in life, the entire family will benefit.
While every family is different, the amount of sleep children need doesn't change. Grade school children need between 9-12 hours of sleep to function their best, and the number for teenagers only goes
performed anywhere. Children should have a dark or dimly lit area free of screens or toys that is only used for sleep. If they have separation anxiety, you can use a stuffed animal or blanket to ease the transition. With increases in homework, try to avoid overscheduling activities especially in the evening. Children need time to wind down before they sleep. If you notice any excessive restlessness, snoring, or paused breathing, please speak with your child's physician as they may have an underlying medical issue.
PAGE 20 CROSSROADS MAGAZINE www.mycrossroadsmagazine.com
Henry Dodd, M.D.
2. Continue to remain physically active despite less daylight and cooler temperatures
The simplest advice in regards to physical fitness or exercise is to simply get up and get moving. For children, this often comes in the form of play. This can be as simple as making an indoor obstacle course using pillows and blankets (with permission, of course), having a dance party, or play games that require movement like charades or Simon Says.
Just because it is cold out, doesn't mean this play has to be inside. Dress children in layers so they can remove them as they warm up. Younger children should wear one additional layer of clothing than an adult would wear. Don't forget the sunscreen. Outdoor play can be as simple
as going for a walk or visiting a playground. Many communities have indoor winter sports like basketball or indoor soccer. Other activities that might have a cost associated with them are skating, trampoline parks, or indoor swimming pools.
At the end of the day, make being physically active fun. Children have different interests and ability levels, so make sure everyone is involved. Much like nutrition and sleep, routines are critical to making it consistent. Furthermore, don't feel like it has to be a solid 60 minutes of play. You can break it up into smaller units of time to achieve 1 hour of play a day.
Meal planning is a great way to make sure our children are eating a well-balanced diet that contains all the building blocks they need to grow and thrive.
3. Wash your hands and get up to date on vaccines
We are eating well, staying hydrated, getting adequate sleep, and keeping physically active, but there is one more thing we can do to help avoid getting ourselves and others sick: washing hands correctly. If possible, scrub with soap for 20 seconds then rinse with clean water, otherwise, hand sanitizer is another way to eliminate the spread of germs. Finally, make sure our children are up to date on their required vaccines, and seriously consider other safe and effective vaccines that are proven to limit not only serious illness but also the spread of illness to others. These vaccines include influenza, COVID-19, Meningococcal, and Human Papillomavirus (HPV) vaccines.
When washing hands, scrub with soap for 20 seconds and rinse with clean water to eliminate the spread of germs.
www.mycrossroadsmagazine.com CROSSROADS MAGAZINE PAGE 21
PAGE 22 CROSSROADS MAGAZINE www.mycrossroadsmagazine.com Hurst Foot Clinic BOARD CERTIFIED IN FOOT SURGE Dr. Robert Darr in Hurs 662. 286.1406 129 Pratt Dr ive Corint h, MS 38834 731.925.9788 425 Wa yne Rd. Sava nnah, TN 38372 C I F S . Rober t Dar rin Hurst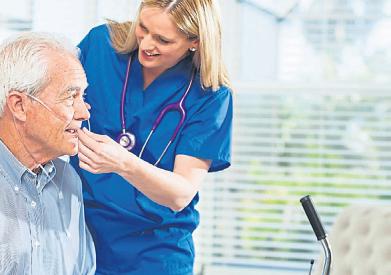 www.mycrossroadsmagazine.com CROSSROADS MAGAZINE PAGE 23 507 South Fulton Drive Corinth, MS 38834 • (662) 286 - 8222 North Mississippi's Most Complete Home Equipment & Supplies Store HOME OXYGEN HOME BEDS WHEELCHAIRS RESPIRATORY CPAP MASKS & SUPPLIES H UGE SELECTION! Follow us on Facebook.com/AmericanHealthCommunities 835 E Poplar Avenue, Selmer, TN CONTAC T US TODAY • 731-645-3201 > Learn more AHCseniorcare.com Turn to us for shor t-term therapy or long-term skilled care in a friendly, family-oriented environment. Physical, Occupational & Speech Therapy Personalized Care Plans • Activities & Outings Senior c are is the hear t of what we do
Cardiology Associates of Nor th Mississippi has sought to establish a broad-based network of outpatient clinics throughout Nor th Mississippi from which we may help identify, diagnose and treat high risk individuals. Available and convenient to you in FIVE locations (Corinth, Tupelo, Oxford, Starkville & Columbus ), our ser vices include a combination of specialties. Make sure your hear t health gets the attention it deser ves.
• OFFERING LOWER COST, IN-OFFICE DIAGNOSTIC CARDIAC TESTING - ALL NATIONALLY ACCREDITED (Electrocardiogram, Stress Test, Echocardiogram, Cardiac CTA, PET)
• SPECIALIZING IN PREVENTIVE CARDIOLOGY
• NO PROVIDER REFERRAL NECESSARY
PRACTICE LOCATIONS
499 Gloster Creek Village, Suite A-2 Tupelo, MS 38801
For Appointments Call: 662-620-6801
616 Alcorn Drive Corinth, MS 38834
For Appointments Call: 662-331-1973
2892 South Lamar Blvd. Oxford, MS 38655 For Appointments Call: 662-234-7441
2459 5th Street North Columbus, MS 39705
For Appointments Call: 662-327-3092
801 Stark Rd. Starkville, MS 39759
For Appointments Call: 662-324-1475
PAGE 24 CROSSROADS MAGAZINE www.mycrossroadsmagazine.com
Jonathan Blossom, M.D., FACC
662-284-9902 3050CorderDrive•Corinth,MS38834 Fred A. Corder,MD, AG AF •JessicaHarkey, FNP-C•CarrieHar vey,FNP-C www.magnoliagastro.com Magnolia Gastroenterology&EndoscopyCenter Board Certified Gastroenterology Specializing in Gastrointestinal,Liver,and PancreaticDiseases CROHN'S ANDULCER ATIVE COLITISTHERA PY •COLON CA NCER SCREENING•UPPERENDOSCOPY PROCEDURES •LOWER ENDOSCOPY PROCEDURES Magnolia Gastro Colon Cancer is Preventable
Barry D. Bertolet, M.D., FACC James C. Johnson, M.D., FACC Roger A. Williams, M.D., FACC Brandon Petty, FNP-C
www.mycrossroadsmagazine.com CROSSROADS MAGAZINE PAGE 25
Raven
Jacob
PharmD Austin
PharmD Mobile App for iOS & Android Vaccines for Flu & Pneumonia EasyStr ip Pack aging 1815 East Shiloh Rd. | Cor inth, MS 38834 | 662-287-8062 www.gunndrug.com
Chris Elliott PharmD
Jamieson PharmD
Roach
Bullard
IT REMAINS POSSIBLE
Smoking is a deadly habit.
The Centers for Disease Control and Prevention say that cigarette smoking causes more than 480,000 deaths each year in the United States. Smoking also cause more deaths each year than alcohol use, illegal drug use, human immunodeficiency virus, motor vehicle injuries, and firearm-related incidents combined.
Despite the knowledge that both cigarette smoking and products such as pipes, cigars, e-cigarettes, and vaping pens have serious health risks, many people feel powerless to quit.
Quitting smoking can reduce the risk for heart and lung diseases, reduce the chances for low birth weight babies and
sudden infant death syndrome and improve one's life expectancy.
Each time a person resists a tobacco craving, he or she is one step closer to quitting smoking. Around 90 percent of those who try to quit do so without any help from aids, according to WebMD.
But going cold turkey may not be the best path to success, as only around 5 to 7 percent of people who try this route maintain the momentum. However, research published in 2010 in the Cochrane Database of Systematic Reviews, which compared abrupt quitting to methods designed to gradually quite, found that neither method was necessarily more successful
than the other. Individuals who are attempting to quit may need to go through some trial and error before ultimately finding the cessation method that works for them.
Involving others in your efforts might be a smart approach. Doing so creates a sense of accountability and ensures a support network is always there. Changes in behavior and thinking also can be necessary. The Mayo Clinic suggests avoiding triggers that have previously stimulated a desire to smoke. Some common triggers include being at parties or bars, stressful situations, post-meal
smoking sessions, or commutes. Changing routines can help break the habit of smoking.
Replacement products, whether they contain nicotine or not, can give the mouth something to do and stave off cravings. Many people find chewing gum, sucking on a straw or munching on carrots helps. A variety of nicotine replacement products also may help people quit.
Staying busy and distracting the mind can keep a person away from cigarettes. Enrolling in fitness classes, starting a club or engaging in a hobby or craft can divert attention away from smoking – especially if these activities are not part of one's normal routine.
PAGE 26 CROSSROADS MAGAZINE www.mycrossroadsmagazine.com
People who want to quit smoking can be successful, even if they experience a little trial and error on their way to kicking tobacco for good.
EARLY warning signs for
Heart disease is a significant threat to public health. Learning to recognize signs of the disease can save an untold number of lives.
Cardiovascular disease claims more lives across the globe every year than any other disease or condition, and many of those fatalities are credited to heart disease.
Though the terms "cardiovascular disease" and "heart disease" are often used interchangeably, the National Heart, Blood and Lung Institute notes that, while all heart diseases are cardiovascular diseases, not all cardiovascular diseases are heart diseases. This is an important distinction, especially as adults discuss heart and cardiovascular health with their physicians.
The NHLBI reports that more than one in 10 American adults have been diagnosed with heart disease, which underscores the serious threat posed by the various conditions that fall under the umbrella of the condition.
Though NHLBI data indicates around 630,000 Americans die from heart diseases each year, many of those deaths are preventable.
The same goes for Canada, where data from the Canadian Chronic Disease
Surveillance System indicates that every hour roughly 14 Canadian adults age 20 and over with diagnosed heart disease lose their lives.
Education is one of the ways in which deaths due to heart disease can be prevented. That's especially true when individuals learn to recognize warning signs of the disease and take prompt action once such indicators appear.
Chest pain
Discomfort between the neck and upper abdomen is characterized as chest pain, which does not necessarily indicate the presence of heart disease. However, the experts at Mount Sinai indicate that chest pain is the most common symptom of poor blood flow to the heart or a heart attack.
Chest pain may occur because the heart isn't getting enough oxygen or blood. It's important that individuals recognize that the intensity of pain in the chest does not indicate the severity of the problem. That means that even mild discomfort in the chest should be brought to the attention of a physician immediately.
Shortness of breath
Shortness of breath can occur because the heart isn't pumping blood as well as it should, thus causing blood to back up in the veins that go from the lungs to the heart. Mount Sinai notes that this results in fluid leaking into the lungs, thus producing shortness of breath. Shortness of breath can occur at any time, including when individuals are active or at rest.
Coughing or wheezing
Another indicator of fluid buildup in the lungs related to the heart is persistent coughing or wheezing. When coughing, individuals may spit up a pink or bloody mucus.
Swelling in the lower legs
Mount Sinai notes that swelling in the legs, ankles or feet is another indicator of heart troubles. One of the byproducts of a poorly functioning heart is slower blood flow, and that reduction in flow can cause a backup in the veins of the legs. That backup can cause fluid to build up in the tissues, which leads to swelling.
www.mycrossroadsmagazine.com CROSSROADS MAGAZINE PAGE 27
2427 Proper Street, Corinth, MS Phone: 662-286-2300
Accepting Patients: Most Insurances and with No Insurance
DOT Physicals •Sports Physicals •Hormone Replacement Therapy Weekdays, Appointments Preferred •Walk-Ins Welcome
Please Call Ahead to Verify
Monday-Thursday 8am- 5pm(closed for lunch 12-1) Friday 8am-12pm.
2425 Proper St. Cor inth,MS3 8834
662- 39 6-94 47
Fa x: 662- 39 6-9449
William E. Owens,M.D.
CurrentlyTakingNew Patients
• We TreatAlzheimer'sDisease,Parkinson's Disease, Tremor s, Strokes, Seizures, Multiple Sclerosis, Sleep Disorders,Migraines,BackPain, Neck Pain And Neuropathy.
• EEG, EMG/ NerveConduction Study Testing Performed In Of fice
WWW.CROSSROADSHEALTHCLINIC.COM
• Botoxfor Migraine Headaches, Cer vicalDystonia , Spasticit y&Blepharospasm
Got Questions about Medical Marijuana in Mississippi?
Mississippi Cannabis Patients Alliance is an excellent resource to assist you with your medical cannabis questions, like:
•WheredoI find infor mation on howtoget aMississippi medical marijuana card?
•WeredoI find aMSDH approved and credentialed medical cannabis doctor in Mississippi? Visit www.mscannapatient.com for more links
Do you knowthat Cannabis has been so helpful in treating patients with:
•Cancer
•Parkinson'sdisease
•Huntington'sdisease
•Muscular dystrophy
•Glaucoma
•Spastic Quadriplegia
•Positive status for human immunodeficiencyvirus (HIV)
•Acquired immune deficiencysyndrome (AIDS)
•Hepatitis
•Amyotrophic lateral sclerosis (ALS)
•Crohn'sdisease
•Ulcerative colitis
•Sickle-cell anemia
•Alzheimer'sdisease
•Agitation of dementia
•Post-traumaticstress disorder (PTSD)
•Autism
•Pain refractor ytoappropriate opioid management
•Diabetic/peripheral neuropathy
•Spinal cord disease or severe injur y
•Cachexia or wasting syndrome
•Chronic pain
•Severe or intractable nausea
•Seizures
•Severe and persistent muscle spasms including, but not limited to, those characteristic of multiple sclerosis
If you or someone you kno wisneedingtoget assistance with obtaining aMedical Marijuana card, we willbeofferinga FREE service to help! Through the end of March, we will sit down with you andget you signed up through the Sta te of Mississippi Portal. By appointment only,please call or text 662-999-9333
Must have Mississippi state issued ID, proof of residency(such as autility bill, car registration) to bring to the appointment.
PAGE 28 CROSSROADS MAGAZINE www.mycrossroadsmagazine.com
Liza Carter MSN, APRN, FNP-C
Sylvia Moore MSN, APRN, FNP-C
Debbie McFalls MSN, APRN, FNP-BC
•Health carefor the entirefamily
SouthNeurology
Mid-
and information
www.mycrossroadsmagazine.com CROSSROADS MAGAZINE PAGE 29 Corint hMedic al Specialists 3301 Tinin Drive•Corinth,MS38834 662- 665 -9111 ComprehensiveHealthcare forWomen of AllAges Committed to providing each patientw ith an exceptional levelofcare andattention. La ura J. Cr ec el iu s, MD
PAGE 30 CROSSROADS MAGAZINE www.mycrossroadsmagazine.com
Our providers care for newborns through young adults, and we value the relationships we build with families. Our Providers Are Here For You:
Magnolia Pediatric Clinic 401 Alcorn Drive, Suite 1B Corinth, MS 38834 (662) 293.7390
Providing Care For Children and Their Families
Marlaina
Berch, M.D. Henry Dodd, M.D. Blakley Fowler, M.D.Alicia Moss,
M.D. Hannah Beckham, FNP-C
www.mycrossroadsmagazine.com CROSSROADS MAGAZINE PAGE 31 Open for Lunch & Dinner! Steak, Fish, Plate Lunches, Salad Bar & More 1000 South Harper Road | Corinth, MS | 662-286-5800 Our Family Serving Yours! Daily Specials "Come Ring Our Bell"
PAGE 32 CROSSROADS MAGAZINE www.mycrossroadsmagazine.com
Magnolia
Magnolia
Story BY CAROL HUMPHREYS
Photos by Mark Boehler
Magnolia Express Care Medical Director Amy Davis and Clinic
Manager Brittany Taylor found themselves on the frontline in 2020 as they battled the spread of COVID -19.
As the infectious disease spread, the clinic supervisors and Express Care staff saw a rapid increase in patient visits. The team had to quickly adapt response capabilities and how they addressed the needs of their patients. Though moving quickly, making changes and adapting to different situations is standard practice in urgent care, the pandemic changed the industry.
"Express Care opened at its original location on Alcorn Drive in 2015. When I came to work there Feb. 1, 2018, the clinic was operating really well," commented Davis. "However with COVID we continued growing our patient volume. We had the manpower to see patients at the old location but just didn't have the room. We basically outgrew the building."
When Express Care moved to its new location on U.S. Hwy. 72 West in June 2022, it was a welcomed change. The urgent care clinic was on track in seeing over 20,000 patients that year and the new building more than doubled the size of available space. Its location was not only easily accessible on the west end of town but conveniently close to the hospital. The old clinic offered eight exam rooms for patients. The new spacious clinic now offered 16 exam rooms and a procedure room to treat injuries. There was also more room to spread out documentation, a bigger lab and the X-ray room was more efficiently located.
new location of Magnolia Express Care is off U.S. 72 near the hospital.
Express Care continues to provide medical care for illnesses or injuries that need prompt attention. It currently has one full-time physician, five nurse practitioners, seven nurses, three front staff and part-time help depending on the season.
"I feel Express Care offers services that often go beyond what other urgent care clinics provide," said Taylor. "We do physicals for private and local business drivers along with drug screenings for corporations. Travel nurses are often sent here by regional employers for their clinical requirements. We also have an on-site lab where we can provide I.V. fluids or perform X-rays."
www.mycrossroadsmagazine.com CROSSROADS MAGAZINE PAGE 33
Clinic expands space, lessons learned after COVID-19
The
TO THE RESCUE CONTINUED ON PAGE 34
"If someone moves to our area and hasn't been able to obtain a primary physician, we can refill their medication to give them time to find a doctor," she continued. "We don't do long term follow-ups, but we can help a patient get started on a path to obtain consistent medical care."
As clinic manager, the nurse practitioner works with the nurses, observes the treatment of patients, attends informative meetings and handles schedules, supplies and patient complaints. The Tupelo native worked as a nurse in MRHC's emergency department from 2013 to 2016 and has worked as an urgent care provider since then.
"It's definitely an adrenaline rush to work with patients experiencing life and death situations and is not for everyone," said the nurse regarding her experiences in emergency care. "For me, working with a really sick patient and getting them back in a more positive direction is a meaningful goal."
She commented she tries to teach younger
medical providers at the clinic what she has learned from the ER and working at the clinic.
"I think we are a teaching clinic where we learn from each other and try to teach others including our patients. It may be as simple as providing a parent on how to give doses of medicine to their child or how to dress a wound," she said. "Unlike medical practices, we don't see the same patient every six months but a larger variety of people. Our main goal is to hopefully keep a lot of people out of the emergency room." Davis agrees.
"I want to do the best job for my patients," said the clinic administrator. "In our clinic we have the opportunity to teach younger residents and nurse practitioners. I hope we are fostering an environment where our staff is continually learning more about medicine. The science is continually evolving and no matter the specialty, clinicians should be aware of the most up to date information."
The emergency specialist said the pandemic was eye opening for a lot of
reasons. Information rapidly involved as the medical world worked out what was working and what wasn't. Her staff at Express Care started meeting as a group every morning for 10 minutes to go over isolation guidelines, quarantine guidelines and treatment guidelines.
"We were educating each other," said the medical director.
A Corinth native and 1990 Corinth High School graduate, Davis, 50 is married to Frank Davis, president/CEO of Commerce National Bank in Corinth and the mother of three.
She received her Doctor of Medicine degree from the University of Tennessee College of Medicine in 2000, followed by residency in Emergency Medicine at Palmetto Richland Memorial Hospital, Columbia, S.C. After three years of completing her residency, her family and she moved back to Corinth where she started working as an ER physician in the emergency department at MRHC.
PAGE 34 CROSSROADS MAGAZINE www.mycrossroadsmagazine.com
ABOVE: Brittney Taylor, N.P., is clinic manager at Magnolia Express Care. FACING PAGE: Magnolia Express Care doubled its sized when it moved to its new location off U.S. 72 near Alcorn Drive.
FROM
33
ON PAGE 37
CONTINUED
PAGE
CONTINUED
www.mycrossroadsmagazine.com CROSSROADS MAGAZINE PAGE 35
PAGE 36 CROSSROADS MAGAZINE www.mycrossroadsmagazine.com
The staff at Magnolia Express Care includes Sarah Christian, Tania Kronfel, Clarissa Dees, Hayley Black, Michaela Stevens, Amy Davis, Brittany Taylor, Kelsie Follin, Meghan Belue, Ashley Reno and Jennifer Sartin.
Corinth native Amy Boatman Davis, M.D., is the director at Magnolia Express Care.
CONTINUED FROM PAGE 34
"I moved to Corinth with one 10-month old baby and now I have three children –one in college and two in high school," said the mother.
"As I progressed through medical school I started realizing what aspect of the medical field I wanted to go into. I liked working with children, adults and pregnant patients in emergency situations. As a mother moving to a small town, I knew working in the emergency department involved shift
work where I could take care of people while I was at work but didn't have to maintain an office practice," she said.
The physician mentioned she has a lot to be thankful for at her current job but sometimes she misses working directly with the critically ill or injured.
"It's been a privilege to care for people in this community I have known my entire life. During the early phases of the pandemic, it was almost unbearable to care for those most severely affected by the virus when there was so little to offer. Those were dark
days. I am grateful we are beyond that phase but it is difficult to forget," said the member of Trinity Presbyterian Church in Corinth. Taylor, 30, has her hands full with a 5-month-old son, Brady and 10-year-old stepson, Peyton. She is married to Ethan Taylor who works in the automotive industry. She took a job at MRHC right out of nursing school in 2013 and has been with them ever since. Her family resides in Booneville.
CONTINUED ON PAGE 40
CROSSROADS MAGAZINE PAGE 37
www.mycrossroadsmagazine.com
RIGHT: Magnolia Express Care clerk Claresia Dees checks in a patient at the front desk.

PAGE 38 CROSSROADS MAGAZINE www.mycrossroadsmagazine.com 662. 286.3141 1402 Nor th Harper Road Corinth, MS 38834 strachandental.com Smile Like YouMeanIt Richard C. Strachan Family Dentistr y M.S.,D.M.D., P. A. 662.286.3141 1402 North Harper Road Corinth, MS 38834 strachandental.com Smile Like You Mean It M.S., D.M.D., P.A. Medicare Life Health FREE consultations! No pressure! 662-286-6962 662-808-5050 Ginger Dillinger Meredith King 2045 E Shiloh Road Corinth, MS 38834 Welcome Walk-Ins / Preferred Appointments (upon availability) Michelle Brooks FNP-BC Primary and Urgent Care Ashley Talley FNP-BC Primary and Urgent Care Hours: Monday - Thursday 8:0 0 - 5:0 0 (closed 11:30-1:0 0) Friday: 8:0 0 - 12:0 0 2113 South Tate Street, Corinth, MS 38834 Phone: 662-331-1497 Fax: 662-331-1495 Brooks Medical Clinic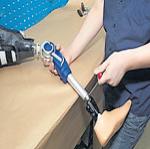 www.mycrossroadsmagazine.com CROSSROADS MAGAZINE PAGE 39 Michie Healthcare Associates, LLC WALK-INS WELCOMED! Our Professional Weight Loss Services Can Help You: Lose weight •Diet Counseling Lifestyle Changes Maintain Results Phentermine -Adipex Contrave -Belviq -Lipotropic Injections for Weight Loss Testosterone Replacement for Men. OPEN Mon.-Tues.-Thurs.-Fri. 9am-4pm Sat. 8am-12pm Closed Wed. &Sun. 5823 Hwy 22 S. Michie, TN 731-239-9470 Lose the Holiday Pounds! Phentermine - Adipex Contrave - Belviq - Lipotropic Wegovy Injections for Weight Loss Ja so n Mu rp hr ee, MD Grah am Sext on , MD Bran do n Skel to n, MD Wi lli am Ti dwell, MD Board Certified Radiologists with expertise in: X-Ray • Fluoroscopy • Ultrasound • Nuclear Medicine CT Scans • DEXA Scans • MRI • Biopsies • Mammography To learn more about our doctors and services we of fer, please visit magnoliaradiology.com All exams performed at MRHC. Call 662-293-1026 to schedule your appointment. Receivea free evaluation Prosthetics Or thotics Take Back Control Of Your Life Reap therewards of an activelifestyle Or thot ic Bracing andPros thet icsfor: •Neckpain•Sportsinjuries•L ower-backpain •Scoliosis •Kneepain•FootPain •Diabetic complications•Plantar Fasciitis •A mputations•Fractures•Andmuchmore TAKE YOUR NEXT STEPS WITHBICKERT'S O&P Free evaluations. Call for an appointmenttoday. Locallyowned andope rated. 2106 STateStreet |Corinth,MS38834 (662)795-4555 |bickertsoandp.com Your hometown hospice. 301 E. Waldron St. Corinth, MS (662) 286-5333 Get Started With Us: Seasons in life can be uncer tain and no one should have to face those uncer tainties alone. Our team focuses on providing compassionate care that improves quality of life and provides the suppor t patients and families need during those seasons of uncer tainty.
CONTINUED FROM PAGE 37
She is gratified to be now working in an urgent care clinic where she is able to start someone on a path toward healing where they can go back to doing their everyday activities again.
At work, both ladies agree it's teamwork that helps carry them through their busy days. Not only do they share the combined tasks of managing the clinic, but depend on a hardworking, reliable staff. Despite the nursing shortage being felt all over the country right now, Davis remarked though the clinic has been short-staffed, they haven't had a huge turnover and been able to handle their patient volume.
"We have learned a lot about how to always plan out a plan B or plan C," she said. "I think we can roll with the punches in whatever situation we have and get what the patient needs."
"Our teamwork is what make our jobs so enjoyable," she continued. "We all trust each other and willing to
step in when needed. COVID showed us as our patient volume surged that without teamwork we couldn't have done it. We addressed certain situations as they came bringing so many changes and continued changes. We had to work together, figure it out and disseminate the information."
The medical specialists said at this point the clinic is on track to see as many patients as last year or more.
"In October and November of this past year we had a surge in flu cases," said Taylor. "I think people are more apt to come for a respiratory illness than they used to be because they don't want to pass it on to their elderly or very young relatives who are more vulnerable."
"Everything in urgent care is about time management and staying on task," she emphasized.
"We're really proud of our new facility," added Davis.
"We're thankful this building was available through MRHC so we could increase the capacity we could handle. As our clinic has evolved, we have become even better at providing our community and surrounding area with quality medical care."
PAGE 40 CROSSROADS MAGAZINE www.mycrossroadsmagazine.com
The team of nurse practitioners ready to serve patients at Magnolia Express Care include Sarah Christian, Hayley
Black, Brittany Taylor, Jennifer Sartin and Kelsie Follin.
It's been a privilege to care for people in this community I have known my entire life.
– AMY BOATMAN DAVIS, M.D., Director at Magnolia Express Care
We're really proud of our new facility. We're thankful this building was available through MRHC so we could increase the capacity we could handle. As our clinic has evolved, we have become even better at providing our community and surrounding area with quality medical care.
– AMY BOATMAN DAVIS, M.D., Director at Magnolia Express Care
www.mycrossroadsmagazine.com CROSSROADS MAGAZINE PAGE 41
A procedure room is one of the features at Magnolia Express Care's new location.
FUN WAYS FOR SENIORS TO Physical activity is
an important component of overall health.
Health experts advise that exercise can increase lean body mass, prevent conditions like diabetes and cardiovascular disease, improve balance, and positively affect mental health/ cognition. Exercise also can foster socialization with others, helping people overcome boredom and isolation.
As individuals get older, they may not be able to participate in all of the activities they enjoyed as youths, but that doesn't mean older adults must resign themselves to sedentary lifestyles.
There are plenty of entertaining ways to remain physically active that can accommodate any limitations a person may have. Explore these methods for staying active.
Explore senior centers
Community senior centers such as the Bishop Center in Corinth often fill calendars with a vast array of activities, some of which can include physical activities. Hikes, walking tours, dances, and other activities all serve as entertaining ways to get out and about while meeting some fitness goals.
Garden, yard work
The Office of Disease Prevention and Health
Common warning signs of arthritis
Physical activity is important at any age. Seniors can explore fun ways to stay in shape and be active to reap all the benefits of exercise.
Promotions says adults should get 150 minutes of moderate exercise per week. Raking leaves, mowing the lawn, digging in flower beds, trimming bushes, and other outdoor tasks could help a person meet this quota in a way that doesn't seem like exercise at all.
Play games with grandchildren
Little kids may inspire older adults to be more active, as it can be difficult to keep up with those youngsters. Take infants or toddlers for walks or push them in strollers. Attach a child seat or towing carriage to a bicycle and ride around the neighborhood. Play games that require movement, such as hide-and-seek or Marco Polo in the pool.
If it's snowing, although rare in Mississippi, have a snowball fight or make a snowman in the yard.
Take up a new hobby
Find hobbies that incorporate physical activity. Perhaps learning to salsa dance or taking Zumba™ will be fun? Pickleball has caught on across the nation. The sport is a mix of tennis, racquetball and badminton that caters to all ages and there at courts at Crossroads Regional Park. Joining a bowling team at Plaza Lanes is another way to get active and meet new people.
Arthritis has name recognition, even among people who are not suffering from it. But despite that recognition, arthritis is not as well understood as one might think.
According to the Arthritis Foundation, arthritis is not a single disease, but rather an informal way of referring to joint pain or joint disease. In fact, the term "arthritis" is so wide-ranging that it actually refers to more than 100 types of conditions.
Despite that complexity, arthritis often produces four important warning signs, regardless of which type of arthritis a person may have.
Swelling
Skin over the joints affected by arthritis may become red and swollen. This skin also may feel warm to the touch. The Arthritis Foundation advises anyone who experiences this swelling for three days or longer or more than three times per month to contact a physician.
Pain
The Arthritis Foundation notes that arthritis-related pain may be constant or intermittent. One common misconception about arthritis pain is that it only occurs during or shortly after a body is at rest. However,
Arthritis often produces four important warning signs, regardless of which type of arthritis a person may have.
arthritis-related pain can occur while the body is at rest and is not always triggered by an activity that incorporates a part of the body affected by arthritis.
In addition, pain from arthritis can be isolated to one area of the body or affect various parts of the body.
Stiffness
This warning sign is, along with pain, the one that is most often associated with arthritis, even by people who don't suffer from the condition. Stiffness when waking up in the morning or after long periods of being sedentary, such as sitting at a desk during the workday or taking a long car ride, can be symptomatic of arthritis, especially if the stiffness lasts an hour or longer.
Difficulty moving a joint
The Arthritis Foundation notes that people should not experience difficulty moving, such as when getting out of bed. People who experience such difficulty may have arthritis.
People who recognize any of these warning signs should report them to their physicians immediately. Be as specific as possible when describing these symptoms, as specificity can help physicians design the most effective course of treatment.
PAGE 42 CROSSROADS MAGAZINE www.mycrossroadsmagazine.com
Potential
Potential medical benefits of
Meditation has long been part of Eastern practices and recommended by alternative health practitioners.
With the widespread adoption of yoga, breathing exercises and general mindfulness, meditation has become much more mainstream and something many traditional physicians now recommend to their patients.
According to the yoga equipment supply company Gaiam, meditation is an approach to training the mind that is similar to the way athletes train their bodies. Many meditation techniques exist, and the term meditation refers to an overall discipline rather than one specific activity.
People who have been meditating for some time may be able to rest their brains for extended periods of time. Some may need to work up to it.
BASIC DIFFERENCES between the Hundreds
Others practice focus-specific meditation, which makes them focus on a sensation or a particular object to tune out other distractions. Another option is open-monitoring meditation, which involves paying attention to all of one's surroundings. Instead of reacting, you just notice things as they are.
The brand-building company Buffer says that meditation produces measurable changes in the brain. Modern technology like MRI scans show a decrease in beta waves during meditation. Those waves normally indicate that the brain is processing information. Meditation helps to slow or stop that processing.
Meditation has been long studied as a way to induce relaxation and help alleviate stress. In the 1970s, Herbert Benson, MD, a researcher at
of millions of people across the globe are living with diabetes.
According to the International Diabetes Foundation, approximately 463 million people between the ages of 20 and 79 had diabetes in 2019, and the group expects that number to increase by almost 300 million over the next quarter century.
Diabetes is a complex disease characterized by the inability of the pancreas to make insulin or by the body's inability to make good use of the insulin it can produce. People diagnosed with diabetes will likely be told if they have one of the three main types of the disease. Understanding each type can help patients recognize what's going on with their bodies and what they need to do to overcome their disease.
Type 1 diabetes
The IDF notes that type diabetes occurs most frequently in children and adolescents, even though it can develop at any age. The body of a person with type 1 diabetes produces no insulin or very little insulin due to an autoimmune reaction in which the
Meditation is a skill someone learns with practice. It's never too early or too late to learn how to meditate. Online courses and neighborhood studios can help people get on the road to wellness through meditation.
Harvard University Medical School, coined the term "relaxation response." In Benson's words, this is "an opposite, involuntary response that causes a reduction in the activity of the sympathetic nervous system." Meditation helps achieve that.
Meditation may produce many different health results. Some are immediate, and others are cumulative.
Some changes
a person may see
■ better focus while not meditating
■ reduced anxiety
■ lower blood pressure
■ lower blood cortisol levels
■ greater feelings of well-being
■ reduced feelings of stress
■ ability to cope better with challenging situations
■ potential benefits on immune system function
Type 2 diabetes
Type 2 diabetes is the most common form of the disease, accounting for roughly 90 percent of all cases across the globe. When a person has type 2 diabetes, his or her body does not make good use of the insulin it produces.
Diabetes affects hundreds of millions of people across the globe. But many of those people can lower their risk for diabetes with a few simple strategies. More information about diabetes is available at www.idf.org.
body's defense system attacks the cells that produce insulin.
As a result, type 1 diabetes patients must receive daily insulin injections to maintain their blood glucose levels. The risk factors for type 1 diabetes are still being studied, but the IDF notes that family history, environmental factors and some viral infections have been linked to an elevated risk for the disease.
An unhealthy diet and sedentary lifestyle can increase a person's risk of developing type 2 diabetes, and oftentimes type 2 diabetes treatment plans include adopting a healthy diet and exercising more frequently. However, the IDF notes that many type 2 diabetes patients will ultimately need to take oral drugs and/or insulin to keep their blood glucose levels under control.
Gestational diabetes
Gestational diabetes, or GDM, affects pregnant women and is characterized by high blood glucose levels during pregnancy. While GDM typically disappears after women give birth, mothers who experienced GDM and their children are at increased risk of developing type 2 diabetes later in life.
www.mycrossroadsmagazine.com CROSSROADS MAGAZINE PAGE 43
How to support a with cancer
Support networks are vital for cancer patients.
The experts at Weill Cornell Medicine note that the support of family friends, both in the immediate aftermath of a diagnosis and throughout treatment, can help patients regain a sense of normalcy and maintain their emotional stability, each of which improves their chances at ensuring a positive clinical outcome.
The role of cancer caregiver is often unlike any other people have played or will play. In recognition of that, the American Society of Clinical Oncology offers the following tips to cancer caregivers as they transition into their new roles.
Prepare yourself
Caregivers may be so busy looking into what they can do to help a loved one diagnosed with cancer that they overlook or forget the need to prepare themselves. The ASCO recommends that caregivers process their own feelings about a loved one's diagnosis before they begin caring for that person.
This can ensure their focus is where it needs to be when their loved needs help. In addition, caregivers can do everything to learn about their loved one's disease ahead of time. Many patients are not forthcoming about their disease, and even those that are may find it physically and emotionally exhausting to repeatedly share the details of their disease with friends and family. Learning the basics on
your own can save the patients from these feelings of exhaustion.
Let your loved one know it's alright to say, 'No'
Caregivers may want to give their loved one advice, but it's important that they recognize recommendations, however well-intentioned they may be, may not always be welcome. That can create unnecessary tension between caregiver and patient. Let your loved one know they can decline suggestions, and always ask permission before giving advice.
Don't forget to have fun
A cancer diagnosis is serious business, but caregivers and patients must make room for levity throughout the treatment process. The ASCO recommends caregivers make time for light conversation and humorous stories.
This can be beneficial to both patients and caregivers, providing a routine respite from discussions about how patients are feeling. Discussions about topics other than cancer, such as sports, movies or hobbies, also can be a respite from the rigors of treatment
Cancer caregiver is a role unlike any other and presents some unique challenges. Caregivers can employ various strategies and even speak with their loved one's physicians in an effort to overcome those challenges.
and caregiving. Treat your loved one just as you ordinarily do
The ASCO notes the importance of treating a loved one during treatment just as you normally would. While that may not always be possible, it can help patients feel like they're still a friend or family member first and a cancer patient second.
Pay attention to your loved one's feelings
Some doctors encourage cancer patients to keep a journal or blog during their treatments. If possible, read their journal or blog entries. Many people are more comfortable sharing feelings in this way than directly with their caregivers, so the entries can provide valuable insight into how loved ones are coping.
PAGE 44 CROSSROADS MAGAZINE www.mycrossroadsmagazine.com
The ASCO recommends caregivers make time for light conversation and humorous stories.
Emergencies
can strike at any time.
When such situations arise, emergency care often must administered to someone who is sick or injured, and that care can mean the difference between life and death.
Being prepared for emergencies means understanding basic first aid procedures that can help a person navigate a crisis – or at least stabilize the situation until paramedics arrive.
The following are some first aid principles that individuals should know and practice, courtesy of the American Heart Association, American Red Cross and CPR Certified Indigo Medical Training. They should not replace formal first aid training, but can assist a person when he or she is providing medical care to someone in need.
Bleeding
Bleeding can almost always be controlled until more help is available. Severe bleeding can lead to shock and death, so bleeding needs to be addressed immediately. Cloth should be used to cover the wound, and direct pressure should be applied to stop the blood flow. Do not remove the cloth; add more layers as needed. Tourniquets may do more damage to a limb than good, so they are generally no longer recommended. Nosebleeds can be treated by pinching the nostrils for a few minutes until the bleeding stops. Wounds to the head and mouth tend to bleed a lot even if they are superficial. So keep a level head when addressing these areas.
Fainting
Someone suffering from shock or fainting needs blood to get
back to his or her brain. Victims should lie on their backs with their feet elevated.
Choking
everyone should know
anti-inflammatory drugs for discomfort and swelling. A doctor should be seen for further diagnosis and treatment.
Cardiopulmonary resuscitation is one of the most important medical procedures to know. If the heart is no longer pumping blood, a person can die quickly. Immediately start chest compressions hard and fast in the center of the chest, allowing recoil between compressions.
Many buildings also have automated external defibrillator devices that can help save lives. If you're not trained in CPR, then provide hands-only CPR, says the Mayo Clinic. That means uninterrupted chest compressions of 100 to 120 a minute (the beat of "Stayin' Alive" by The Bee Gees) until paramedics arrive. People who are trained also may perform rescue breathing. The Red Cross and other medical groups offer first aid and CPR certification classes that train people on how to perform CPR and use an AED.
Learning CPR and other first aid skills is important because one never knows when an emergency will strike.
www.mycrossroadsmagazine.com
CROSSROADS MAGAZINE PAGE 45
CPR PRINCIPLES OF
PAGE 46 CROSSROADS MAGAZINE www.mycrossroadsmagazine.com 2Locations to ServeYou 810South Tate Corinth, MS 662-594 -1697 2200 Hw y72E Corinth, MS. 662- 594-1527 Op en 7D ay sa we ek 24 Ho ur sad ay!! Dro poff &D el iver yS er vi ce Avai la bl e: Si mp le dr op of fyou rl au nd ry andwew il lwas h, dr ya nd fo ld your laundr yfor you! Dro poff Hour sa re Mo nd ay-F ri day8 -4 MAKE LAUNDRYDAY EASY!
www.mycrossroadsmagazine.com CROSSROADS MAGAZINE PAGE 47
PAGE 48 CROSSROADS MAGAZINE www.mycrossroadsmagazine.com The most advanced te chnology to diagnose and treat ocular diseases Including: Glaucoma • Diabetes • Cataratcs • Macular Degeneration Wide Range of Frames and Sunglasses • Michael Kors • Tory Burch • Coach • Ralph Lauren • Nice • Costa • Ray Ban • Oakley All Types of Contact Lenses: -Disposable, Bifocal, Colored, Gas Permeable Practically all insurance accepted including Medicare / Medicaid plans
Dr.
John Dodd
Dr. Nixon Dodd
618 Fillmore Stre et Corinth, MS 38834 662-286-5671 M-F 8:30-5:00 Sat by appointment only 305 E Main Stre et Adamsville, TN 38310 731-632-5000 Tues-Wed 9:00-5:00 e most technology to
Dr. WIlliam Dodd