C-VILLE BEST OF TOMORELOVE170+ of your things—andCharlottesvillefavoriteafewofourown2022VIBESCITY|FAMILY&KIDS|WEDDINGS|||||2022C-VILLEOFBESTENTERTAINMENTHEALTH&FITNESSFOOD&DRINKSHOPPINGSERVICES LET THE GOOD TIMES ROLL!You're out there living it up—we have the votes to prove it Blue Moon's back! ...and we're over the roof about it What a trill Victory Hall's serving operauncommonup SHAPING UP Stretch, sweat, repeat: Your picks for getting fit
2 RUNNERUP To our homeowners, trade partners, neighbors, friends, and Charlottesville community for voting us, Charlottesville's BEST local homebuilder in the Best of Cville! We are honored to be your favorite local homebuilder and extremely proud of the relationships we have built. We are also proud to announce that our very own Design Center Manager, Anna Hunter, received Runner up for Best Interior Designer! We are commited to making the design experience enjoyable. We look forward to helping you create a home that's just right for you! VISIT US AT WWW.SOUTHERN-DEVELOPMENT.COM FOR MORE INFO! Thank You!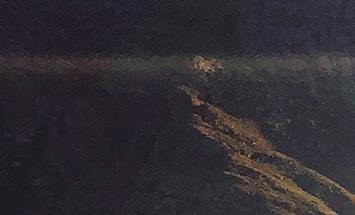 IT'S YOUR WINE eastwoodfarmandwinery.com #followtheblueboar DON'T KEEP IT BOTTLED UP WINNER
Trust your real estate needs to the leading residential, farm and estate brokerage firm in Central Virginia. We offer the best professional services available, superior market knowledge and marketing techniques, cutting edge technology and the highest level of integrity. Contact us for a market analysis of your property, and for help finding the right property. MCLEANFAULCONER.COM PH.434.295.1131 HOMES@MCLEANFAULCONER.COM THE RIGHT REALTOR MAKES ALL THE DIFFERENCE EXPERIENCE, INTEGRITY & MARKET KNOWLEDGE We are primarily local agents with decades of sales experience, and thorough market knowledge. Agents who believe that helping you in the sale of property, or the purchase, requires the highest levels of integrity and honesty.
ADVANCED CARE. COMMUNITYsentara.comSETTING. SENTARA MARTHA JEFFERSON HOSPITAL Sentara Martha Jefferson Hospital is dedicated to bringing you the most sophisticated surgical and medical care in the most convenient community setting. And as a part of one of the nation's most integrated healthcare systems, we also have access to an extensive network of health resources, which allows us to continue to improve patient outcomes, safety and quality. Follow us on Facebook @SentaraMarthaJeffersonHospital, and Twitter @MarthaJefferson.
8 Women In Motion Physical Therapy & Wellness Thank you Charlottesville, for choosing us as Best of Cville Physical Therapy 2 years in a row! www.WomenInMotionPT.com 434-202-2295 WomenInMotion_Wellness Our physical therapy clinic specializes in Orthopedics, Pelvic health (all genders), Sports Performance, Prenatal and Postpartum care. WINNER
KIDS + FAMILY
If it ain't broke, don't fix it. If it is, give one of these experts a call. P.93 WEDDINGS The jewels, the food, the flowers, the cake. Your big day starts here. P.123
Never better Charlottesville, how do we love thee? Let us count the ways. One, two, three... Spoiler alert: There are a lot of ways, at least according to C-VILLE's readers. This year, we asked you to pick your favorites in more than 170 different categories, from best outdoor art and proposal spot to eyebrow studio and steak—and you answered the call. But there's much more to love in our area than your top choices for what to eat and see, and where to play. We've been in the business of covering what's fascinating about our city for more than 30 years, so this year, in addition to the list of winners you chose, you'll find the C-VILLE staff's own picks—more than 40 people, places, and things that we think are also worth highlighting. You'll meet a guy who designed a library for Oprah, experience FOMO over a local roller-skating group, and be tempted by a savory-sweet dessert of mozzarella and crispy pastry dough. Oh yes, living here is sweet exactly where it counts.—Caite Hamilton
The easiest way to work up a sweat? Look to these folks, who bring the burn. P.35 FOOD + DRINK Sandos, coffee, curry, pizza... You really put your money where your mouth is. P.51 SHOPPING Charlottesville's the ultimate place for retail therapy—you've got the receipts. P.77 SERVICES
HEALTH + FITNESS
Hey, parents: Consider this list— from preschools to toy stores— your secret weapon. P.139 CITY VIBES
LLEWELLYNROBERT
9 BEST OF C-VILLE 2022 PHOTOSUPPLIED PHOTOSUPPLIED AMOSEZE AMOSEZE PHOTOSUPPLIED SHIELDSCRAMERSARAH AMOSEZE
Charlottesville beyond the basics, from neighborhood to humanitarian. P.153 Best for last A return to D'earth. P.170
These 13 favorites hold your attention, be it stage, screen, or gallery wall. P.19
Best of C-VILLE Editor Caite Hamilton Contributors Alana Bittner, Matt Dhillon, Brielle Entzminger, Shea Gibbs, Will Ham, Brian D. Hamilton, Maeve Hayden, Erika Howsare, Tami Keaveny, Chris Martin, Julia Stumbaugh, Susan Sorensen, Paul Ting Photographers Eze Amos, Jen Fariello, Virginia Hamrick, Hannah Malloy, Sera Petras, John Robinson, Sarah Cramer Shields, Tristan Williams Cover Photo Tristan Williams
ENTERTAINMENT
10 22902VACharlottesville,St.MainE.308 ( 817-2749434) n c-ville.com c-ville.com/best-2022 C-VILLEOFBEST NoValley.ShenandoahtheandCounty,AlbemarleCharlottesville,indistributedisWeekly,C-VILLEtosupplementa, publisher.theofpermissionwrittenthewithoutreproducedbemaypublicationthisofpart EditorC-VILLEofBest Hamilton.Caite Copy Editor Sorensen.Susan DirectorArt March.Max DesignerGraphic Federico.Tracy ExecutivesAccount C.LisaCanevet,Annick Wood.BethVogtman,StephanieKirk,GabbyKeller,BrittanyHurdle, CoordinatorProduction Gibson.Faith Publisher Harrison.Anna OfficerFinancialChief Miller.Debbie SpecialistA/R Winter.Nanci ManagerCirculation Dempsey.Billy WeeklyC-VILLE©2022 Vibrant Food Fun CommunalCocktailsPatio SHENANDOAH IMAGERY 609 East Market St. 1 block north of the Downtown www.tonic-cville.comMall DERMATOLOGIST
Dr. Anna Magee Dr. Deborah Elder WINNER DERMATOLOGISTBEST UPRUNNER DERMATOLOGISTBEST MEDICALBEST SPA UPRUNNER
Celebrate the best of Virginia wine & food. Award-winning wines & tasting room. Seasonal menus from the bounty of local Virginia farms. Details at earlymountain.com. Come visit us in the foothills of the Blue Ridge Mountains. 6109 Wolftown-Hood Road • Madison, VA 22727 • 540.948.9005
15
16 OPEN FOR BREADS, PASTRIES, COFFEE, AND TAKE OUT BREAKFAST, LUNCH AND BRUNCH 700 Rose Hill Drive, Charlottesville · 434.529.6118 · mariebette.com Big —S|ster.
17
Connecting Charlottesville Winner of Best of Cville 2022, Best Internet Provider WINNER See for yourself how fast, reliable fiber internet changes everything. Check your address to see if Ting Internet is available in your neighborhood. tinginternet.com/CWBO22 Ting Internet. Fast, reliable fiber internet for Cville.
19 ROBINSONJOHN TAENTERINMENT Figurative artist Megan Read takes the win for Best Gallery Artist.
20 Find your MAD WanderLOVE, the strong desire to travel to and through Madison. Take a road trip! Come for the hiking, history, artisans, scenery, fishing, breweries, wineries and more. Stay in a B&B, cabin, camper, RV, lodge, vacation rental house, tent or even a yurt! PRINCE MICHEL VINEYARD & WINERY OLD RAG MOUNTAIN MADISONVA.COM EARLY MOUNTAIN VINEYARDSBALD TOP BREWING CO. FIND WHAT YOU LOVE IN MADISON Take artisans,amore. yurt! WINERY OLD RAG MOUNTAIN MADISONVA.COM FIND WHAT YOU LOVE IN MADISON NOVEMBER 2-6, 2022 RETURNING TO THEATRES THIS VIRGINIAFILMFESTIVAL.ORGFALL CELEBRATE THE ART OF FILM, SUPPORT OUR ENGAGING PROGRAMS, AND TAKE ADVANTAGE OF UNIQUE SPONSOR BENEFITS! ADVANCE TICKET PURCHASEINSIDER ACCESSSPECIAL EVENTS AND SCREENINGS 123 E. Water Street | 434.977.4177 | livearts.org A Must-See Season! Live, local theater in the heart Charlottesvilleof 20222023
21 ENTERTAINMENT CONTINUED ON PAGE 23 BAND ChamomileWhiskeyand chamomileandwhiskey.com Runner-up: Kendall Street Company kendallstreetcompany.com MUSIC ARTIST Erin & The Wildfire erinandthewildfire.com Runner-up: John D'earth CLASSICAL MUSIC GROUP UniversitySymphonyCharlottesvilleattheofVirginia cvillesymphony.org Runner-up: Cville Band cvilleband.org SMALL MUSIC VENUE Pro Re Nata 6135 Rockfish Gap Turnpike, Crozet, 823-4878 Runner-up: The Southern Café & Music Hall 103 S. First St., 977-5590 LARGE MUSIC VENUE Ting Pavilion 700 E. Main St., Downtown Mall, 245-4910 Runner-up: The Jefferson Theater 110 E. Main St., Downtown Mall, 245-4980 BLOWING IN THE WIND That clarinet gathering dust in your closet isn't going to play itself, is it? Lucky for you, The Center's Second-Wind Band offers seniors an opportunity to, well, play it again. Organized in 1994, Second-Wind is a group of experienced musicians that performs classical, Broadway, patriotic, and holiday music during two annual concerts at The Center, as well as a few other venues around town. And a one, and a two...—AB WILLIAMSTRISTAN
LOCATIONS AND TIMES Saturday concerts and the Nov. 11 concert, 8:00pm, UVA's Old Cabell Hall. Sunday concerts, 3:30pm, Martin Luther King, Jr. Performing Arts Center at Charlottesville High School. Programs, artists and venues are subject to change. TICKETS Subscriptions: Symphony Office, 434.924.3139 Single Tickets: UVA Arts Box Office artsboxoffice.virginia.edu or 434.924.3376 Special Thanks to: MASTERWORKS 1 Sonic Spheres Saturday, September 24 Sunday, September 25 Benjamin Rous, Conductor Elizabeth Roberts, Bassoon SCHUBERT Rosamunde Overture HUMMEL Bassoon Concerto in F Major MAZZOLI Sinfonia (for Orbiting Spheres) BRAHMS Hungarian Dances SAINT-SAËNS "Bacchanale" from Samson and Delilah MASTERWORKS 2 Songs of Destiny Friday, November 11 Sunday, November 13 Benjamin Rous, Conductor UVA University Singers PÄRT Cantus in Memoriam Benjamin Britten PÄRT Da Pacem Domine BRAHMS Schicksalslied BRAHMS Symphony No. 3 in F Major MASTERWORKS 3 Forces of Nature Saturday, February 11 Sunday, February 12 Benjamin Rous, Conductor BEETHOVEN Symphony No. 6 in F Major THORVALDSDOTTIR Metacosmos RAVEL Alborada del gracioso' MASTERWORKS 4 New World Symphony Saturday, March 18, 8:00pm Sunday, March 19, 3:30pm Paul Ghun Kim, Guest Conductor Brendon Elliott, Violin BEETHOVEN Violin Concerto in D Major DVOŘÁK Symphony No. 9 in E Minor MASTERWORKS 5 Dazzling Dances Saturday, April 22, 8:00pm Sunday, April 23, 3:30pm Benjamin Rous, Conductor Kelly Sulick, Flute ROUSE Flute Concerto JOHANN STRAUSS II "Éljen"Frühlingsstimmen""Banditen-Galopp""Accelerationen"aMagyar!" RIMSKY-KORSAKOV Capriccio Espagnol AND MORE! Family ConcertsHoliday Saturday, December 3 Sunday, December 4 Michael Slon, Conductor with the UVA University Singers Both concerts at Old Cabell HallPerryKeithPhoto:DinhKhuyenPhoto:DinhKhuyenPhoto: FarrielloPhoto:Jen WINNER 2022-23 SEASON HEAR.TOGETHERBenjamin Rous, Music Director Kate Tamarkin, Music Director Laureate BaileyMichaelPhoto:
How Victory Hall Opera is making opera fun HOO THINKS THEY CAN DANCE?
INSTAGRAMHOORAAS
While some of us were binge watching and baking, the UVA dance team HooRaas spent thousands of hours perfecting the synchroniza tion, expressions, energy, themes, costumes, and doz ens of other elements neces sary to compete at the Raas All-Stars competition in Dallas on April 16. The na tional collegiate dance com petition has soared in popu larity after forming in 2009 around the Raas-Garba tradition, a folk dance that originated in western India. This time around, the Hoo Raas earned an admirable 10 points, and shared third place with Cornell Big Red Raas and Texas Raas, while Rutgers RAGA took home the gold with a score of 16.—TK T he stone walls looming over the deep water of The Quarry Gardens in Schuyler do more than provide a scenic picnic destination 40 minutes south of downtown Charlottesville. They also form a natural stage, where the Victory Hall Opera troupe performed everything from Mozart to Carly Simon last June in what Artistic Director Miriam Gordon-Stewart considers an acoustic collaboration with nature."Itfeels similar in some ways to singing in an opera house, as you are singing out across the water in these beautiful quar ries," says Gordon-Stewart. "But it is different in the sense that you also have the natural sounds. You have these beautiful bird sounds, and frogs, and all sort of critters that chime in as you're presenting the Earlysville-basedmusic."VHO will begin its seventh season with another unique collaboration.
KEONJOHN
ENTERTAINMENT
At Fry's Spring Beach Club in the fall, Metropolitan Opera soprano Janinah Burnett's Love the Color of Your Butterfly will intertwine soaring operatic vocals with soulful Americana piano in a groundbreaking blend of opera, blues, and jazz.
Australian-born GordonStewart has performed everywhere from Sydney to Paris to Seoul, but she has nev er seen a performance like Burnett's or an audience like Charlottesville's. "Engaging across disciplines and per forming in alternative venues gives people a chance to experience opera in a way that they relate to, and that they can enjoy," says Gordon-Stewart.—JS
23 DRAMATIC ARTS VENUE The TheaterParamount 215 E. Main St., Downtown Mall, 979-1922 Runner-up: Live Arts 123 E. Water St., 977-4177 GALLERY ARTIST Megan Read maeread.com Runner-up: Sharon Shapiro sharonshapiro.com CONTINUED FROM PAGE 21 CONTINUED ON PAGE 25 A new aria
24 Thank-You C'ville! 339 Hillsdale Drive in the Seminole SQ Shopping Center Call us! 434-979-9999 We Pay Cash for Records, Tapes, CDs & Stereo Gear WINNER BESTSTORERECORD
25 ART MUSEUM OR GALLERY The Looking Glass at Ix Art Park 522 Second St. SE, 207-2355 Runner-up: McGuffey Art Center 201 Second St. NW, 295-7973 LOCAL RADIO STATION 106.1 The Corner Runner-up: 91.9 WNRN LOCAL RADIO PERSONALITY Sherry(Z95.1)Taylor Runner-up: Kendall Stewart (106.1 The Corner) LOCAL TV PERSONALITY Kasey Hott (NBC29) Runner-up: Travis Koshko (CBS19) PODCAST "Green Light with Chris Long" greenlightpodcast.com Runner-up: "Small Town Big Crime" smalltownbigcrimepodcast.com OUTDOOR ART Ix Art Park 522 Second St. SE, 207-2355 Runner-up: Charlottesville Mural Project charlottesvillemuralproject.org CONTINUED FROM PAGE 23 PLAY ON, PLAYERS With Barboursville to the east and Staunton to the sun—er, west, Charlottesville's practically bookended by the Bard. Four County Players' offerings set the Swan of Avon's best work at the Barboursville Ruins, the remains of a Jeffersondesigned mansion, while at the American Shakespeare Center you can get a taste of the playwright's Globe Theater (read: It's the world's only recreation of the historic setting!).—CH ENTERTAINMENT PHOTOSUPPLIED
26 www.CharlottesvilleBallet.org New LocatioN at iX art Park We're building a new downtown center for dance. Opening Fall 2022! Professional ComPany Performances and events across Central Virginia aCademy Serving 600+ students ages 1.5-adult with classes in all dance genres CB moves FREE community engagement programs that make dance accessible for every body Explore our new space and register for classes now! OCTOBER 7-9, 2022 ARRINGTON, VA Plan Your Adventure at OverlandExpo.com 200+ Overland travel classes & activities Expert driving instruction & camping 300+ Exhibitors of adventure travel equipment Overland film festival & stories of world travels Ride & Drive experiences on off-road courses
Fundraising, but make it fun
27
—MH
Live Arts' Boozy Drag Brunch celebrates drag, theater, and community O n a Sunday morning in March, Jason Elliott woke up feeling excited and prepared. Makeup and garment bags—five, to be exact—in hand, he headed downtown to begin a crazy day of work as the master of ceremonies at Live Arts' Boozy DragJasonBrunch.began working with Live Arts when he was hired as the drag consultant on The Legend of Georgia McBride, which follows a young Elvis impersonator who makes a living by becoming a drag queen. Inspired and awed by the colorful costumes and drag culture depicted in the production, Live Arts saw an opportunity to do something completely new with its yearly fundraiser, and the Boozy Drag Brunch was born. No detail was spared at this eleganza ex travaganza. Held beneath the soaring ceilings of Vault Virginia, attendees enjoyed a fabulous array of fun, games, food, and beverages. Brunchers first stopped by the bank to pick up their currency for the afternoon—Drag Bucks. The colorful bills with RuPaul's face could be used to tip performers, participate in games, or purchase a mystery box. The Bradbury pro vided an unlimited buffet stocked with brunch favorites, and a Bloody Mary bar meant drinks were available all afternoon. After greeting and directing guests, and enjoying the morning's carnival-like atmo sphere, it was time for the main event— drag—and Elliott's first outfit change. Now wearing a bedazzled jacket, cape, and match ing cap and sunglasses, he got to work en tertaining and introducing the queens, who came ready to slay. On the main stage they performed everything from fierce, acrobatic dance numbers to raun chy, tongue-in-cheek monologues. Michelle Livigne, founder of Driveway Drag Show in Richmond, helped recruit local talent and per formed three numbers of her own. Sweet Pick les hit the stage in a flurry of bright colors and crazy patterns, and brought a whimsical, dolllike vibe, and Javon Love wowed with dancing queen leaps and splits while wearing a seafoam blue mermaid-inspired look, complete with a shell bra. Also working the crowd were Bebe Gunn and Cherry Poppins. A couple of outfit changes later, it was time for Elliott to host the silent auction. A former drag queen himself, Elliott is no stranger to performing or emceeing, but auctioneering was a new challenge.
ENTERTAINMENT
For its annual fundraiser this year, Live Arts took a cue from The Legend of Georgia McBride, and hosted a Boozy Drag Brunch at The Bradbury on a Sunday morning in March.
Elliott ended the show in his favorite fit— a Boozy Drag Brunch souvenir T-shirt—feel ing proud of his community, the beautiful future they locked in for the theater, and the way Live Arts came together to honor and elevate, not replicate, the art of drag. "They did the research and they asked the questions," Elliott says. "They made sure they weren't using the queer community to their benefit, but showcasing the beauty of the queer com munity."
"My favorite part of the entire event was when we got into this groove of one of the prizes, a hot ticket item. The price kept going up and up, with three people in a bidding war," Elliott says. "I think I blacked out. I ended up ripping off my jacket and I was dripping sweat. Energy was bursting out of that ballroom and spilling onto the Downtown Mall."
PHOTOSUPPLIED
Visit foxfieldraces.com for race info and CompetitionConservationCommunitytickets.Join Foxfield at our bi-annual races that celebrate and foster the traditions of Virginia steeplechase racing, while also placing a year-round focus on the conservation of our beautiful countryside. Foxfield is also committed to supporting the greater Charlottesville community with our philanthropiclong-termpartnerships: Habitat for Humanity of Greater Charlottesville and Camp Holiday Trails. Fall Family Day Races Sun. October 2, 2022 Spring Races Sat. April 29, 2023 Steeplechase Racing in Charlottesville since 1978
30 Your Pass To Play MASSANUTTEN Massanutten features a lift-served bike park plus 30 miles of trails on the Western Slope for beginners, intermediate, and experts. Claim your spot or your entire family's with Family Season Passes! 2022-23 Ski Season Passes are now officially on sale! Experience the brand new outdoor slides, kiddie area, and bar. Check out the Indoor WaterPark all year-round! C-VILLE'S BEST DAY TRIP, LESS THAN 45 MINUTES AWAY! Skiing & Snowboarding Hit the links with a membership or golf pass for not one but TWO 18-hole courses to choose from. Visit massresort.com/golf for more info. Mountain BikingMassanutten WaterPark Golf Membership & Passes BOOK SEASON PASSES FOR WATERPARK, MOUNTAIN BIKING, & SKIING AT MASSRESORT.COM/BREAKFREE.

WINNER 215 East Main Street, Charlottesville, VA | 434.979.1333 | theparamount.net Lynn & Kenny Brown • Carrie Douglass & Fernando Operé ∙ Pam & Frank Edmonds • Chris & Brad Eure Janna & David Gies • Elizabeth & Joe LeVaca • Julie & Geoff Montross • Susie Morris TICKETS AND INFO AT THEPARAMOUNT.NET JOHNNYSEP11 MATHISTHE VOICE OF ROMANCE TOUR SEP16 WHITNEYSEP24 CUMMINGSPILOBOLUSOCT1 BIG FIVE-OH! OCT11 OCT22 LIVE IN HD - MEDEA STEPNOV15AFRIKA! METNOV19LIVE IN HD - LA TRAVIATA NOV20 NUTCRACKER! - MAGIC OF CHRISTMAS BALLET NASA/JPL-Caltech OperaMetKudacki/Paola LukeSekou OperaTichler/MetJonathan Event Sponsors: Hunter Smith Family Foundation, Janna & David Gies, K.K. Pearson Presented by: APEX Clean Energy Event Sponsor: Lisa Draine Event Sponsors: Elizabeth & Joe LeVaca, Janna & David Gies Event Sponsor: Ralph and Mary Fischer Bell Foundation Event Sponsors: Bright Ideas, Laurie & Cary Turner Presenting Sponsor of Classical Programming: The Joseph and Robert Cornell Memorial Foundation Presenting Sponsor of Classical Programming: The Joseph and Robert Cornell Memorial Foundation
32 albemarlecannabiscompany.com SHELFSEEDCRAFTED,RIDGEBLUETO BATH & SMOKABLESSUBLINGUALSEDIBLESSPA
Mineral: A naturally occurring inorganic chemical compound with a given composition, crystal form, and physical properties.
Mystic: A spiritual seeker looking for ways to expand their knowledge while connecting to the divine and exploring their own intuition.
33
Find gifts with Meaning...
• Charlottesville VA 22901 434-284-7709
Gift: A token given freely to another with affection and Facebook.com/MineralsMysticswww.mineralsandmystics.comthoughtfulness.345HillsdaleDrive
34 "I want to thank all of our wonderful patients and community for recognizing our amazing dental team! -John H. Knight,Jr. DDS WINNER 2019 READERS' CHOICE 62 Helping 58 www.spr "I thank ur wo lpatie community forr ognizing ouramazingdentalteam! -John H. Knight,Jr. DDS ComprehensiveOrthodonticSer vices|Inv isalig nTeen& Adult |FullFamilyDental |Sle Most Insurances Accepted |Financing Available 58 Helping 2019 READERS CHOICE 540-832-3232 www.springcreekdentist.comth.c93om "I want to lofo wonderfu nd communi ognizing ouramazingdentalteam! -John H. Knight,Jr. DDS hodonticSer vices|Inv isalig nTeen& Adult |FullFamilyDental |Sleep Apnea|DentalER Most Insurances Accepted |Financing Available Comprehensive Orthodontic Services|Invisalign Teen & Adult |Full Family Dental Sleep Apnea|Dental ER Most Insurances Accepted |Financing Available 58 Helping WINNER 2019 READERS CHOI 540-832-323 www.springcreekdwww434-293-9793.cvilleteeth.com "I want to thank allofour wonderfulpatientsand community forrecognizing ouramazingdentalteam!John H. Knight,Jr. DDS ComprehensiveOrthodonticSer vices|Inv isalig nTeen& Adult |FullFamilyDental |Sleep Apnea|D Most Insurances Accepted |Financing Available BEST DENTIST OFFICE BEST ENTREPRENEUR BEST PLACES TO WORK BEST WORK CULTURE BEST ORTHODONTIC OFFICE BEST BOSS BEST DENTISTBEST DENTIST WINNER RUNNER UPWINNER BEST DENTIST UPRUNNER BEST DENTIST
35 PHOTOSUPPLIED N&HEALTHFITESS Take your shot at Birdwood, this year's Best Golf Course.
36 Thanks for voting Kathleen O'Neil Best of Cville 2022 Siva Thiagarajah, MD — "Dr. T" Maternal-Fetal Medicine • High-risk obstetric consultation • Obstetric ultrasounds - pregnancy confirmation, first trimester screens, fetal anatomy ultrasounds, 3D ultrasounds, fetal ECHOs Gynecology • Routine preventive care - well woman exams, pap smears, breast exams, labwork • Gynecologic care - STD/STI and UTI diagnosis and treatment; vulvar/vaginal disorders; menopause/perimenopause care • Contraception - oral contraceptive pills, Nexplanon, IUDs, Depo-provera • Pelvic ultrasounds Margaret "Peggy" Willis, NP Gynecology • Routine preventive care - well woman exams, pap smears, breast exams, labwork • Gynecologic care - STD/STI and UTI diagnosis and treatment; vulvar/vaginal disorders; menopause/perimenopause care • Contraception - oral contraceptive pills, Nexplanon, IUDs, Depo-provera 600 Peter Jefferson Parkway, Suite 190 • Charlottesville, VA 22911 Phone: 434-220-8620 • Fax: 434-220-8625 • Email: obgyncharlottesville@gmail.com Accepting new patients Medicaid/Medicare/Private Insurance/Self-pay Connect with us on Facebook
—CH
PEER SUPPORT After having multiple traumatic experiences with the local men tal health care system, activist Myra Anderson founded Brave Souls on Fire in 2015, creating a supportive and affirming space for Black individuals with mental health conditions. In addition to discussing the impact that systemic racism, cultural stigma, and other issues have on Black mental health, the grassroots organization provides free one-on-one and group peer support, as well as advocates for funding for Black-led organizations and spaces dedicated to Black wellness.
—BE
AMOSEZETRISTANWILLIAMS
37 HEALTH & FITNESS CONTINUED ON PAGE 39 GENERAL PRACTITIONER Barbara Post (UVA Health) 2955 Ivy Rd., Suite 205, 243-4500 Runner-up: Kathy Phan (Sentara Forest Lakes Family Medicine) 3263 Proffit Rd. #101, 654-4600 DENTIST DJ Bickers 320 Winding River Ln., Suite 201, 984-6400 Runner-up: Jay Knight 615 Woodbrook Dr., 293-9793 ORTHODONTIST Suzanne Dennis 895 E. Rio Ct., Suite A, 973-4446 and Bart Orthodontics)(CharlottesvilleWeis(tie) 1101 E. Jefferson St., 226-4192 Runner-up: Andrew Glassick (Hamer & Glassick Orthodontics) 2202 N. Berkshire Rd., Suite 101, 296-0188 DERMATOLOGIST Anna (CharlottesvilleMageeDermatology) 600 Peter Jefferson Pkwy., Suite 230, 984-2400 Runner-up: Deborah Elder (Charlottesville Dermatology) 600 Peter Jefferson Pkwy., Suite 230, 984-2400 MERRILY WE ROLL Courtney Commander and Tobiah Mundt are working on bringing a proper skating rink to Charlottesville, but until then, their occasional pop-up skate events (look for the group at Tonsler Park) have us rocking while we're rolling, with a live DJ on site, plus food trucks and merch. Don't skate? They give lessons. Don't have skates?
There's some to rent. Let's roll.
Kat Maier's new book shares the heritage of herbs I f Kat Maier were a plant, you could say she has released her seeds all around Charlot tesville. She's been here since 2005, teach ing and practicing herbalism, so at this point she has many former students and clients in and around town. Her Belmont home, also the site of her apothecary, classroom, and garden, is a node where all these people—and many plants, from the weedy to the endan gered—have gathered. The place itself, you might say, is a kind of tincture, or concentra tion, of our area. On a visit in late spring, the garden is burst ing with fragrant azaleas, plus the foliage of low-growing plants like goldenseal, trillium, and bloodroot. Maier is warm and welcoming, with intense blue eyes and a ready laugh. She sits in a shady backyard spot and explains that her new book, Energetic Herbalism, distills wis dom gleaned not only from her years of work in Charlottesville, but the two previous decades she spent in Rappahannock County. It's a guide to several world traditions of herbalism and 25 of the most essential medicinal plants.
"I never went to herb school," she says, sum marizing a life history that she details more fully in the book's introduction. "I really ap prenticed to the plants. I taught myself by spending incredible amounts of time in Shenandoah National Park." She also trained as a physician's assistant— a grounding in Western medicine that shows, for example, in her requirement that students bone up on anatomy, physiology, and the Latin names of the plants they use. But one senses that herbalism, for Maier, is really a matter of the spirit. "For me, the foundation is that relationship with the plant," she says. "I feel like she has been studying it and liv ing it constantly for all these years," says Kath erine Herman, who completed the three-year herbalism course at Maier's school, Sacred Plant Traditions, in 2013 and went on to found Gathered Threads, an herb farm in Nelson County. "It's not just book knowledge. It's just amazing the amount of wisdom that she has."
A quick dip into Energetic Herbalism hints at the breadth of that wisdom; you might be looking for basic information on the uses of calendula, say, and find yourself reading about how the history of colonialism relates to our sense of disconnectedness from nature. Ma ier advocates for a lifelong practice of curios ity and humility toward plants. "Often when I lead a plant walk, people ask me whether this plant or that one is 'good for anything,'" she writes. "Imagine if someone introduced me to you and, after greeting you, I wondered aloud whether you were good for anything, or how I could use you."
Besides running Sacred Plant Traditions, Maier has also been deeply involved with United Plant Savers, a group that aims to pro tect native medicinal plants. A growing market for medicinals has threatened certain wild species, like black cohosh and ginseng. Maier's city garden is, she says, a sanctuary for some of these plants and, she hopes, a model for others. "People are talking about how to rewild the urban areas," she says. "We have to have many different people planting the plants. The time is now." She grows delicate natives—on this day, a colleague is transplanting wild yam along the side of the house—but that doesn't mean shunning the plants that Europeans brought to North America and that usually get labeled as weeds. "Our major medicines are chickweed, dandelion, cleavers—all the plants on the Roundup label," she says, add ing that dandelion's genus name, Taraxacum, means "remedy of all disorders." "They were brought over as a primary food and medi cine," she says. In the age of climate change, she advocates for an inclusive view of the plants we find ourselves living with now, rather than a strict division between native andAtinvasive.anearlier point in her career, she enthu siastically gathered medicinals from around the world, but she's settled into a belief in bioregionalism—in her definition, "trying to have your food and medicine from the region where you live." That's why the book lists the characteristics and uses of just 25 plants. Choosing these, Maier says, was "one of the most agonizing parts of the book," since she has knowledge of so many others. But work ing with a small number of plants, she says, is a mark of folk herbalists the world over. The book presents three different energetic sys tems—vitalism, ayurveda, and Chinese med icine—based on the idea of elements that make up the universe and the body. During her training, Herman says, this approach "gave us a well-rounded approach to the human body and how to look at herbs."—EH Kat Maier is a trained physician's assistant with over 30 years of experience teaching and practicing herbal medicine.
PHOTOSUPPLIED
Rooted wisdom
38 HEALTH + FITNESS
39 HEALTH & FITNESS CONTINUED FROM PAGE 37 CONTINUED ON PAGE 41 CHIROPRACTOR Wayne Fusco (Cox Chiropractic Clinic) 1006 E. Market St. #A, 442-4911 Runner-up: Sam Spillman (Balanced Chiropractic) 608 Preston Ave. #100, 443-6356 OPTOMETRIST Stephen Basic (Drs. Bare, Basic, & Rohm) 1114-D Emmet St., 971-2020 Runner-up: Suzanne Matriccino (Drs. Record & Record) 1450 Sachem Pl., Suite 202, 978-4090 PHYSICAL THERAPIST Michelle Little (Women in Motion Physical Therapy) 1747 Allied St., Suite D, 202-2295 Runner-up: Matt Holbrook (High Gear Physical Therapy) 2015 Woodbrook Ct., 282-5361 MENTAL HEALTH PROFESSIONAL KathleenBehavioral(CompassO'NeilSolutions) compassva.com Runner-up: Robert Johnston (Virginia Family Therapy) virginiafamilytherapy.com TAKE A WHACK While ax throwing has grown increasingly popular in recent years, it has long been part of the world of lumbersports. In April, Devils Backbone brought lumbersports back to the Charlottesville area with its second Lumberjack Classic, during which 24 lumber jacks and 12 lumberjills from across the country used razor-sharp axes and saws to compete for cash prizes in nearly a dozen events, including standing chop, hot saw, and springboard. The free family-friendly event also featured chainsaw demos, food stands, and—of course—plenty of beer on tap.—BE PHOTOSUPPLIED
• No Contracts • Memberships Month-to-Month • All Amenities Included • Huge Online Video Curriculum • FREE Week Trial • Memberships $135 Per Month Kids, $145 Per Month Adults • No Charge for Promotions or Belts • Group and Student Discounts • Owned by 5 Black Belt Jiu-Jitsu Instructors • Raised Sub-Floor for Added Protection • 100% Handicap Accessible • Plush Spectator Seating • 100% FREE Sunday Open-Mats • Professionally Cleaned • Student Cleaning Not Required • Large Ceramic Showers • Full Spectrum Infared Dry Sauna CLEANEST GYMNEWEST&INTOWN ALL FREEENFORCEMENTLAWTRAINSABSOLUTELY 1646 Seminole Trail • Charlottesville, VA • 434.688.4482 info@graciecharlottesville.com graciecharlottesville.com VOTED BEST MARTIAL ARTS SCHOOL TWO YEARS IN A ROW!
Elite Empire performs original choreog raphy at hip-hop majorette competitions across the region, and has brought home over 20 awards. Dancers also put on com munity performances and participate in team-building activities, strengthening their self-confidence and leadership.
Elite Empire empowers young women through hip-hop majorette dance A fter her husband, Damien Banks, founded the Banks Collage Basketball Association, a men's summer basket ball league, in Charlottesville in 2010, Shawna Banks was inspired to create an all-women hip-hop team to perform during halftime at the league's games in 2014. Receiving an over whelming amount of interest, Banks also started a BCBA hip-hop team for young girls. By the following year, the growing dance pro gram had transformed into an all-girls team, featuring dancers ages 9 through 18. In 2018, the newly renamed Elite Empire team transitioned to performing hip-hop ma jorette, a high-energy and unique dance style combining lyrical, West African, jazz, contem porary, and hip-hop choreography. Since the 1960s, hip-hop majorette troupes have per formed alongside marching bands at histori cally Black colleges and universities.
41 HEALTH & FITNESS CONTINUED FROM PAGE 39 CONTINUED ON PAGE 43 BIRTHING CENTER Sentara Martha Jefferson Hospital 500 Martha Jefferson Dr., 654-7000 Runner-up: Birth Centre of Charlottesville 182 Spotnap Rd., 471-0419 MARTIAL ARTS SCHOOL GracieBrazilianCharlottesvilleJiu-Jitsu 1646 Seminole Trail, Suite 100, 688-4482 Runner-up: Laughing Dragon Kung Fu 3006 Berkmar Dr., 973-0318 GOLF COURSE BirdwoodCourseGolf 410 Golf Course Dr., 293-4653 Runner-up: Meadowcreek Golf Course 1400 Pen Park Rd., 977-0615 PERSONAL TRAINER Justin Tooley (The Gym) Runner-up: Emily Keenan (Formula Complete Fitness) YOGA STUDIO FlyDog Yoga 1039 Millmont St., 964-1964 Runner-up: Hot CharlottesvilleYoga 216 W. Water St. #103, 242-0294
"We want the dancers to know how impor tant it is to love themselves as they are, as well as everyone around them," says Banks. "We encourage them to uplift and motivate one another and to be good role models to anyone who may be watching them."
Work it
SHAWNA BANKS AMOSEZE
Elite Empire currently has six coaches and around two dozen members, and expects to grow significantly within the next year at its new dance studio—before the pandemic, it had as many as 40 members. Starting in August, the team will hold auditions for new members, open to children of all backgrounds.—BE
"We want the dancers to know how important it is to love themselves as they are, as well as everyone around them."
WINNER DR.ORTHODONTISTBESTBARTWEIS WINNER Three convenient locations DOWNTOWN • HOLLYMEAD • SPRING CREEK Call or text 434-971-9601 to schedule your complimentary consultation Straightening Smiles Locally for 44 Years
43 HEALTH & FITNESS CONTINUED FROM PAGE 41 PILATES STUDIO tru Pilates 310 Second St. SE, 975-3800 Runner-up: [solidcore] 2075 Bond St., Suite 140, 443-5706 FITNESS CYCLE STUDIO Zoom Charlottesville 1929 Arlington Blvd., 226-2520 Runner-up: Purvelo 1000 W. Main St., 996-7250 BARRE STUDIO FlyDog Yoga 1039 Millmont St., 964-1964 Runner-up: Pure Barre 2200 Old Ivy Rd., Suite 101, 245-1119 HIIT/CROSSFIT STUDIO MADabolic 923 Preston Ave., 202-2687 Runner-up: Solidarity CrossFit 770 Harris St., 218-2111 NICHE GYM MADabolic 923 Preston Ave., 202-2687 Runner-up: Formula Complete Fitness 604 10th St. NW, 284-5296 BIG GYM ACAC acac.com Runner-up: YMCA piedmontymca.org FOOT RACE/FUN RUN FourWomen'sMiler womens4miler.org Runner-up: Prolyfyck Run Crew instagram.com/prolyfyckruncreww WALKING/HIKING PARK OR TRAIL Saunders-MonticelloTrail Runner-up: Rivanna Trail MOUNTAIN-BIKING TRAIL OR PARK MountainRaggedReservoir Runner-up: Walnut Creek Park WHEN YOU'RE READY TO upgrade your downriver rambling, proceed directly to the James River Batteau Co. "This is the Cadillac tour of the James River," Company co-founder Will Smith says. "If you want to float with a big bunch of friends, this is the most comfortable way to go." Batteaux (batteau's Francofied plural) are flat-bottomed wooden boats designed in the late 1700s specifically for central Virginia's unique rivers. The James River Bat teau Co., founded earlier this year by Smith and buddy Will Cash, operates a 50 x 8-foot batteau out fitted with benches and chairs. The nascent business offers two riverbound experiences: a midday float with a historical bent and a sunset cruise with charcuterie boards and live acoustic tunes. Clients are welcome to B their own B, while the James River Batteau team provides cups and ice along with those meats and cheeses. Smith and Cash have been in batteaux since their youth, with Smith's father having floated in the James River Batteau Festival for the first time in 1987, the year his son was born. The Batteau Co. founders' experience makes them knowledgeable tour guides—and steady-handed batteaumen.
New tour company raises the stakes on the ol' beer-soaked river cruise
"You wouldn't bring your grandmother tubing down the river, but we've had people up to 90 years old out there," Smith said. "This is a pleasure, flatwa ter float, not an adrenaline ex perience."—SG
Stream job
PHOTOSUPPLIED
44 Accepting New Patients 1006 East Market Street, Charlottesville, VA 434.293.6165 | www.coxclinic.comCharlottesville's Chiropractic Choice since 1982 We have been committed to helping central Virginians improve their spinal and overall health with professional, natural, research-based chiropractic care since 1982. Thank you Charlottesville for 40 years of support 2009 2010 2011 RUNNER-UP RUNNER-UP WINNER Wayne Fusco, Best Chiropractor ABERDEEN BARN Virginia's fineststeakhouse since 1965. Thanks for voting us Best Steakhouse 2018 Holiday Drive www.aberdeenbarn.com434.296.4630 WINNER
45 try 3 days free with code: CVW acac.com/pass Thank you for voting us Best of Cville! acac Albemarle Square 500 Albemarle Square Charlottesville, VA 22901 434.978.3800 acac Downtown 111 Monticello Charlottesville,AveVA 22902 434.984.3800 acac Crozet 1015 Heathercroft Cir. Ste 100 Crozet, VA 434.817.205522932 acac Pantops 595 Martha Jefferson Dr Ste 100 Charlottesville, VA 22911 434.529.8136 CHANGE YOUR LIFE from the INSIDE OUT CharlottesvilleTaiChi.orgCharlottesvilleT'aiChiCenter NEW STUDENTS WELCOME FIRST CLASS FREE FINALIST REQUEST A COMPLIMENTARY CONSULTATION 434-296-0188 • WWW.CVILLEBRACES.COM THANK YOU ONCE AGAIN WINNER WINNER REQUEST A COMPLIMENTARY CONSULTATION 434-296-0188 • WWW.CVILLEBRACES.COM THANK YOU ONCE AGAIN ORTHODONTISTORTHODONTIST
46 SWETT DENTISTRY BEST OF THE BEST HEAL I REJUVENATE I BE WELL HYPERBARIC OXYGEN THERAPY Now accepting long COVID patients 925-A East Jefferson Street • info@charlottesvillehyperbarics.com434-214-4847charlottesvillehyperbarics.com AquaF oat Flotation Therapy Massage Therapy Infrared Sauna Therapy Now offering couples floats 925-A East Jefferso n Street • info@aquafloatcville.com • 434.293.1143 • aquafloatcville.com CHARLOTTESVILLE HYPERBARICS HEAL I REJUVENATE I BE WELL HYPERBARIC OXYGEN THERAPY 925-A East Jefferson info@charlottesvillehyperbarics.comStreet 434-214-4847 charlottesvillehyperbarics.com Now accepting long COVID patients 5 days for $5 located at 923 Preston avenue follow @mad_charlottesvillealong Work. rest. repeat. Thanks for voting for bestgymniche best hiit/crossfitgym
47 One-of-a-kind Family Friendly Bar + Restaurant + Game Room 1304 E Market Street, Charlottesville 434-202-1050 www.fireflycville.com @fireflycville Great for TuesdayGroupsTriviaNights Tons of Vegetarian,Vegan,&GlutenFreeOptions Woman CertifiedRestaurantOwnedGreenRestaurant Thank you for voting us amongst the Best of Cville Best Niche Gym & Best Personal Trainer60410th St. NW Charlottesville, VA info@formulacompletefitness.com22903(434)284-5296 1400 Pen Park Road Charlottesville, VA 22901 434.977.0615 www.MEADOWCREEKGOLF.ORGRUNNER UP best golf course
156 Carlton Rd.Suite 203 434-984-BEER (2337) www.BeerRun.com • 27 Rotating Beers, Ciders, and Wines on tap • 1000+ craft beer bottles and cans • Extensive selection of thoughtfully-made wines • Classic American Cuisine with International Inspiration • Locally and organically sourced ingredients Another Year BEST DRAFT LIST WINNER NACHOS RUNNER UP BEST OF C'VILLE Open 7 days a week Breakfast: 10am with Saturday Tacos Sunday Brunch: 10am Lunch, Dinner Monday - Sunday. Family & Vegetarian Friendly WINNER RUNNER UP BEST DRAFT BEER SELECTION BEST WINE SHOP WINNER BEST BEER LIST
722 Preston Ave. | 434-295-4255 KardinalHall.com | events@kardinalhall.com outdoor dining beer list From your everyday beers, cocktails & dinner, to your post-work meetings, weddings and more, Kardinal Hall has you Comecovered.enjoy innovative, locally-sourced cuisine in our European-inspired beer hall & spacious outdoor beer garden. Our 28 draft lines & carefully curated bottle list includes a vast array of local, national & imported craft beers sure to satisfy any beer lover. We also offer hand-crafted cocktails & a wine list focused on thoughtful wines from sustainable producers. UPRUNNER Beer - Food - Cocktails - Wine Open for Dine In & Patio Service | Takeout Available UPRUNNER Hunter & Sarah photography
50
51 DRINKFOOD& ROBINSONJOHNTavola's Alicia servesSimmonsupawinforBestChef.
11:30am - 9:00pm | 2162 Barracks Rd, Charlottesville, VA 22903 | (434) 244-9818 www.peterchangcharlottesville.com WINNER CHINESE
53 FOOD & DRINK CONTINUED ON PAGE 54 RESTAURANT Tavola 826 Hinton Ave., 972-9463 Runner-up: Ivy Inn 2244 Old Ivy Rd., 977-1222 NEW RESTAURANT South and Central 946 Grady Ave., 202-1945 Runner-up: Siren 247 Ridge McIntire Rd., 296-3185 CRAFT COCKTAILS The Alley Light 108 Second St. SW, 296-5003 Runner-up: Bang! 213 Second St. SW, 984-2264 COFFEEHOUSE Grit Coffee 112 W. Main St. #1, 971-8743 2035 Bond St. #185, 284-8461 19 Elliewood Ave., 293-4412 610 Riverside Shops Way, Unit 100, 995-7004 Runner-up: Shenandoah Joe 945 Preston Ave., 295-4563 2214 Ivy Rd., 923-4563 BRUNCH Farm Bell Kitchen 1209 W. Main St., 205-1538 and Guajiros Miami Eatery (tie) 817 W. Main St., 465-2108 Runner-up: Tip Top Restaurant 1420 Richmond Rd., 244-3424 UP ON THE ROOF What beats tucking into a big ol' plate of Huevos BlueMoo nos? Tucking into a big ol' plate of Huevos BlueMoonos while enjoying a rooftop view of the city. Always a stellar bet for breakfast, the Blue Moon Diner now boasts an open-air space with primary-colored tables and chairs beneath large umbrellas atop its recently renovated West Main Street digs. And did we mention there's a sweet little bar up there too? We'll take a Ghostly Bloody with our eggs, please.—SS FOOD FOR THOUGHT One in six people in Charlottes ville struggle with hunger, meaning the need for organiza tions like Loaves & Fishes— which provides free groceries to families and individuals in need—is immense. The non profit offers food from the USDA's Emergency Food Assistance Program, as well as donated "pantry" items up to twice a month.—CH AMOSEZE PHOTOSUPPLIED
AMOSEZEAMOSEZE
Pie high Journeyman piemaker Keith Groomes steps up to storefrontfull-fledged
54 FOOD & DRINK CONTINUED ON PAGE 57 CONTINUED FROM PAGE 53 BEER LIST Beer Run 156 Carlton Rd., Suite 203, 984-2337 Runner-up: Kardinal Hall 722 Preston Ave., 295-4255 RESTAURANT WINE LIST Tavola 826 Hinton Ave., 972-9463 Runner-up: Crush Pad Wines 118 W. Main St., Downtown Mall, 284-7119 OUTDOOR DINING BlueBreweryMountain 9519 Critzer Shop Rd., Afton, (540) 456-8020 Runner-up: Kardinal Hall 722 Preston Ave., 295-4255 CHEF Alicia(Tavola)Simmons 826 Hinton Ave., 972-9463 Runner-up: Laura Fonner (Siren) 247 Ridge McIntire Rd., 296-3185 BARTENDER Micah LeMon (The Alley Light) 108 Second St. SW, 296-5003 Runner-up: Mederio Venable (The Bebedero) 201 W. Main St., 234-3763 CUP OF KINDNESS
"I was cooking vegan and vegetarian with my high school English teacher, and we were next to Justin at the market," he says. "We did smaller festivals and events, and he was the next tier up. I wanted to see what that lane was like."—SG
—CH WHO IS THE PIE GUY? IN A SENSE, IT'S Keith Groomes who's always been destined for the Groomesrole. started working with the original Pie Guy, Justin Bagley, in 2015. Bagley then sold the business—at the time a well-known food cart on the farmers' market, festival and Downtown Mall lunch circuits—to cattleman Rob Harrison. Harrison made Groomes a part ner, and in 2018, Groomes bought out Har rison's piece of the pie. "I've done a little bit of everything," Groomes says. "Things work out."
Groomes took a big step in rolling out his pie empire in January, opening Pie Guy Cof fee at 1325 W. Main St. In addition to the Guy's classic savory (pi.e., the Big Sky, with beef tenderloin and burgundy au jus, and the Sun Valley, with green coconut curry, chicken and veg), and sweet pie offerings, the coffeeshop is dealing cinnamon buns, sausage rolls, mac and cheese, and of course some baller brew. For Groomes, the classic pies (eat.g., the savory North Eastern, with chicken and mush rooms in a Dijon cream sauce, and sweet po tato) are still the faves. And the nostalgia doesn't end there. He still remembers when he first thought about being the Pie Guy himself.
Katie Kishore's vision—to create a wel coming and inclusive space where adults with cognitive disabilities could flourish— came to life at the height of COVID, when she opened Kindness Café in the lobby of the Brooks Family YMCA. Serving Grit coffee and treats from found., the coffee shop employs eight workers with disabili ties and big hearts.
"I've lived in a lot of places, and I've never found a community like this before," says Brinson. "Here in Charlottesville, I feel like people are more susceptible to lifting each other up and supporting each other, espe cially in the food industry."
Scholarships provided in partnership with Charlottesville's Office of Economic Develop ment and Albemarle County's Office of Eco nomics allow Brinson and his team to work with entrepreneurs interested in upward mo bility in the culinary world, regardless of their current economic status.
When Brinson launched Culinary Concepts AB in 2018, he knocked on hundreds of doors to let the community know about a training program designed to create an education pipe line between culinary entrepreneurs and un derstaffed kitchens. Just seven people applied. But when every one of those applicants completed the course, passed certifications, and accepted restaurant jobs, Culinary Con cepts AB caught the eye of Charlottesville food establishments looking for solutions to high workforce turnover in a city densely populated by restaurants.
FOOD & DRINK
BRINSON ROBINSONJOHN 55
Food work for the soul
"We found something that works, that not only adds value to the individual that goes to the program, but adds value to the employers."
ANTWON
"Everyone is in need of talent, and we found a recipe for success," he says. "We found something that works, that not only adds value to the individual that goes to the pro gram, but adds value to the employers."
"There's not really an investment happening on the employers' part, because the expecta tion is that this person is just here for a pay check," says Brinson. "And there's not really an investment on the employee's part, be cause they don't see the value in the organiza tion. Our goal is to build that bridge."
Brinson, a father of three and a former highend resort chef, is looking to expand to a second Virginia location for these programs. Classes mostly take place at Barracks Road, and Brinson receives between 60 and 70 applications each cycle for a kitchen with a capacity of 12.
A student with a 15-year history of in carceration set a goal of getting a job in restaurant management during a cooking class conducted by Culinary Con cepts AB at the Albemarle-Charlottesville RegionalWithinJail.two years of graduating Antwon Brinson's training program, the student was a manager at a restaurant, where she hired another former inmate.
The most intense Culinary Concepts AB program is the GO Cook bootcamp, a fiveweek, five-day-a-week, four-hours-a-day pro gram that trains and certifies workers in cook ing and food safety. At the end of the boot camp, students get hands-on experience by shadowing chefs at Charlottesville restaurants. Over 75 local businesses have signed up to partner with the program.
Brinson says about 80 percent of Culinary Concepts AB training program graduates parlay their new life skills in communication, prob lem-solving, and time management into a food industry job, often with one of the program partners they helped during their training.
"Every single person on the team wants to do something that is making a difference in this world," says Brinson. "I think that foun dationally, because we're aligned, it doesn't feel like work… We love seeing people grow, and hearing success stories. It's fuel on the fire. It makes you want to go harder."—JS
Culinary Concepts AB now works with high schools, vocational schools, colleges, and jails to administer training programs, cooking classes, and team-building exercises to inter ested students at all skill levels. Students are trained in culinary arts and hospitality work, with an emphasis on general life skills.
Students cook up life skills with chef Antwon Brinson at Culinary Concepts AB
www.veritaswines.com | 540.456.8000 | 151 Veritas Lane, Afton, Virginia. 22920 COME FOR THE AWARD-WINNING WINES STAY FOR THE EXPERIENCE Vineyard and Winery. Fine Dining. Premier Wedding Venue.
Botanical Fare: This downtown lunch spot fulfills your daily servings of fruits and veggies with its soups, sandwiches, and Insta-worthy bowls like the Crunchy Cauliflower, with white beans, mango, and cauliflower nugs.
Soul Food: Who says com fort food can't be vegan? Inspired by her daughter's dietary restrictions, owner Casan dra Rodriguez whips up mouthwatering batches of biscuits and gravy, lasagna, and "Mac no cheese," 100 percent vegan and al lergy-friendly. Catch the pop-up locations around town.
persuasion have been getting some love lately, with four plant-based eateries opening in the past few months. Check out the following to get your fill of vegetarian and vegan goodness.
AMOSEZEAMOSEZE
—AB
—CH
LOCAL FOODIES OF THE GREENER
GRNBRGR: No diet's complete without the all-American classic, and Dairy Market's GRN BRGR is committed to making burgers better. Each one—from the Street Double to the Ba con Ranch—is vegetarian and "easily vegan."
Vegan Comforts
WOMAN IN WINE
57 FOOD & DRINK CONTINUED ON PAGE 59 CONTINUED FROM PAGE 54 LARGE WINERY KingVineyardsFamily 6550 Roseland Farm, Crozet, 823-7800 Runner-up: Pippin Hill Farm & Vineyards 5022 Plank Rd., North Garden, 202-8063 SMALL WINERY Merrie Mill Farm & Vineyard 594 Merrie Mill Farm, Keswick, 365-3006 and Eastwood Farm and Winery (tie) 2531 Scottsville Rd., 264-6727 Runner-up: Knight's Gambit Vineyard 218 Knole Farm Ln., 260-9424 LARGE BREWERY Three BrewingNotch'dCompany 520 Second St. SE, 956-3141 Runner-up: Blue Mountain Brewery 9519 Critzer Shop Rd., Afton, (540) 456-8020 SMALL BREWERY Pro Re Nata 6135 Rockfish Gap Turnpike, Crozet, 823-4878 Runner-up: Random Row Brewing Co. 608 Preston Ave. A, 284-8466 A new leaf
Horton Vineyards has long been recognized as one of our area's most innovative wineries, starting in 1991 when the late Dennis Horton planted viognier grapes against the advice of many in the industry. It was one of the Madison County winery's great successes, owing to Dennis' wife, Sharon, who meticulously nurtured each vine and this year earned the prestigious Monteith Trophy.
Organic Krush Lifestyle Eatery: The East Coast chain comes to Stonefield, serving up all-day breakfast, bone broth, and bowls, as well as an impressive array of smoothies and juices.
58 A burger joint with a passion for craft beer: A big shout out to those who voted for us, we love beer, burgers, and you! Best Burgers 109 2nd St SE. - (434) 244-0073 - jackbrownsjoint.com Wine - Beer - Cider Classic Pub Grub Served daily at Noon Private tours Wine DownloadEventLuxuryGiftTastingsShopSuitesSpaceRentalsLiveMusiceveryFriday-SundayOpen7daysaweekournewapp! 154 Winery Lane - http://www.princemichel.com - (540) 547-3707
Feast! cheesemonger Elias Reyes says, when it comes to cheese, goat's the GOAT.
PHOTOSUPPLIED
PICKING THE RIGHT CHEESE CAN BE overwhelming—there are so many choices— so we had a quick cheesy chat with local chee semongers Ivan Rodriquez from Foods of Nations and Elias Reyes from Feast!, on what they look for in the perfect fromage. Hint: Manchego for the win.
ER: With our broad selection I can't keep it to just one, so... My must-have-at-home chees es are the one-year aged Vermont Shelburne cheddar for making grilled cheese sandwich es for my son, and our Reserva Spanish man chego for the rich, nutty flavor of sheep's milk that goes great with an after-work beer.—MH
ER: All are unique, but goat's milk is my choice because it has a more powerful fla vor that shines through when cooking and making a cheeseboard. Our goat gouda is my favorite and is always a hit with children and adults. The local dill and garlic chevre is a customer favorite spread on our house made crostini. What's one must-have cheese you have at home? IR: Truffle manchego to me is an absolute must-have. Manchego is one of the best chees es in the world and comes in a variety of ages and flavors, but truffles take this to another level. Truffles add a nice mushroom flavor with a wonderful aroma to the cheese itself.
C-VILLE: Cow, sheep, or goat's milk cheese?
IR: To me, I would have to say sheep cheeses are the best. My favorite quality is the nutty flavor typically found in most sheep cheese. Unlike goat cheeses, they aren't usually tangy but consist of a buttery richness that is very approachable to the majority of people inter ested in cheese. Sheep cheese has something to offer to every cheese-lover.
59 FOOD & DRINK CONTINUED ON PAGE 60 CONTINUED FROM PAGE 57 CIDERY Potter'sCiderCraft 1350 Arrowhead Valley Rd., 244-2767 Runner-up: Bold Rock Hard Cider 1020 Rockfish Valley Hwy., Nellysford, 361-1030 DISTILLERY Vitae Spirits 715 Henry Ave., 270-0317 Runner-up: Silverback Distillery 9374 Rockfish Valley Hwy., Afton, (540) 456-7070 SANDWICH SHOP/DELI The Market at Bellair 2401 Ivy Rd., 971-6608 Runner-up: Ivy Provisions 2206 Ivy Rd., 202-1308 FOOD TRUCK Tacos Gomez Runner-up: FARMacy Food Truck VEGETARIAN-FRIENDLY RevolutionarySoup 108 Second St. SW, 296-7687 Runner-up: Bang! 213 Second St. SW, 984-2264 Let's talk cheddar Local cheesemongers point us in the right direction
"We're an organization I started in 2019, for the purpose of working to increase visibility of Black women who enjoy wine and partici pate in the wine industry," she says. Durrett, who by day is a communications manager for Southern Environmental Law Center, delved into the wine world as soon as she was able to legally drink. "My parents en joy wine and spirits," she says, "so I learned a lot from them."
PHOTOSUPPLIED
With help from her niece, Courtnee Durrett, on visual content, Tasha Durrett is making space for Black women in Virginia wine.
60 FOOD & DRINK CONTINUED ON PAGE 63 CONTINUED FROM PAGE 59 DIETARY- OR ALLERGY-FRIENDLY Burtons Grill 210 Bond St., 977-1111 Runner-up: Firefly 1304 E. Market St., 202-1050 PLACE FOR LEFTOVERS Guadalajara 805 E. Market St., 977-2676 2206 Fontaine Ave. Ext., 979-2424 395 Greenbrier Dr., 978-4313 108 Town and Country Ln., 108 Town and Country Ln. Runner-up: Kanak Indian Kitchen 385 Merchant Walk Sq., Suite 400, 328-2775 SPOT WHEN THE BOSS IS BUYING C&O 515 E. Water St., 971-7044 Runner-up: Marigold by Jean-Georges 701 Club Dr., Keswick, 284-4200 BAR SCENE The Whiskey Jar 277 W. Main St., Downtown Mall, 202-1549 Runner-up: The Alley Light 108 Second St. SW, 295-5003 SOUL FOOD Angelic's Kitchen 946 Grady Ave., Suite I, 284-8658 Runner-up: Pearl Island Café 233 Fourth St. NW, 466-0092 Making spaces
Black Women Who Wine is bringing diversity to Virginia's tasting rooms
A FUNCTIONING—THRIVING—WINE culture like the Monticello AVA requires par ticipation on both sides of the equation: wine makers cultivate varieties of grapes while lo cals curate and encourage community. But when oenophile Tasha Durrett relo cated from northern Virginia to Charlottes ville for a job opportunity, she found herself craving more social and educational oppor tunities at local wineries. Hoping to make space for herself and other Black women in those environments, she launched Black Women Who Wine.
Around once a month, Black Women Who Wine coordinates wine tastings with local wineries for groups of seven to 14 women through its website, blackwomenwhowine. com. Durrett focuses on merging socializing with education, giving Black women a space to engage with the wine community and each other."Iwant to know how things work and what others think of them," says Durrett, a selfproclaimed "naturally curious person." She is studying for the Wine & Spirit Education Trust certification, which helps those looking to teach others about wine and spirits. With the certification, she'll be able to continue grow ing Black Women Who Wine, and establishing the group's presence on the Charlottesville wine"Wescene.want to build relationships with winer ies throughout Virginia and I want to see more opportunities for black women in that space," she says. "We're here to take up space and enjoy wine."—CM
Quesabirria is what's really making mouths water in our area—birria and melted cheese in a corn tortilla, served with that riquisimo con sommé, topped with white onions and cilantro, and finished with a squeeze of lime. Most spots serve birria with beef instead of goat, since the fat content, cost, and availability of it fares better in Charlottesville. Wanna try them all? Let's go, birria crawl-style. Start at 10am Tuesday through Saturday to make sure all the spots are open.—CM
El Tako Nako Food Truck (2405 Hydraulic Rd.)
61 FOOD & DRINK
Plaza Azteca Mexican Restaurant (101 Seminole Ct.) Taqueria El Chavo (1215 Seminole Trail) Guadalajara Mexican Restaurant (various locations)
The Bebedero (201 W. Main St., Downtown Mall)
MONEY WHERE YOUR MOUTH IS Eat good, do good: DYK that a portion of annual profits from The Ridley—The Draftsman Hotel's Black-owned Southern cuisine spot—is given to The Ridley Foundation? Named for Dr. Walter Ridley, the first Black graduate of UVA and the first to earn a doctoral degree from a traditional white college, the foundation pursues high-achieving Black students to attend the university.
Taqueria El Comalito (905 E. Market St.)
Tacos Gomez (above) (1348 Long St.)
PHOTOFILE AMOSEZE
Let's taco 'bout it!
Remy's La Mejor (600 Preston Ave.)
La Michoacana Taqueria & Restaurant (1138 E. High St.)
Birria crawl
This food trend's got legs CHARLOTTESVILLE IS FAMOUSLY LATE to the trend game (anyone remember the na tional cupcake craze of the early aughts...which hit the 'ville about 10 years later?), but we're (almost) right on time with this one: Birria—a regional Mexican stew of goat, garlic, cumin, bay leaves, thyme, and chili peppers, slow-stewed— has taken Charlottesville by storm, with nine (and counting!) restaurants and taco trucks serving it on their menus to date. Throw in Mexican Taco at City Market, which serves it as a rare special, and Good Waffles & Co., which sometimes sells birria with its fries, and C'ville has birria loaded up with all the spins. With roots in Jalisco, Birria was popularized in Tijuana through birrierias, after taquero Don Guadalupe Zárate opened a street stand in the 1950s. Los Angeles first got hip to birria in the early 2000s, when restaurants began serving it as tacos de birria, birria en caldo, and quesabirria, but recent articles from The New York Times and Eater (not to mention a "Taco Chronicles" epi sode on the spicy stew) has given it a resurgence.
—CH
62 please call 434.972.9463 to reserve in advance 826 Hinton Ave • tavolavino.com now accepting reservations for holiday parties in our new private dining room please call 434.972.9463 to reserve in advance 826 Hinton Ave • tavolavino.com now accepting reservations for holiday parties in our new private dining room Reservations at tavolavino.com • 434.972.9643 826 Hinton Ave • tavolavino.com rustic • italian • food • wine craft cocktails • cicchetti bar BEST RESTAURANT • BEST CHEF BEST WINE LIST • BEST ITALIAN THANK YOU CHARLOTTESVILLE! WINNER MODERN JAPANESE CUISINE We are truly humbled and grateful to receive this year's Best of Cville Award, and for all of the continued support from our guests over the past year. Love, The Team at Ten Open for Dinner Every Tuesday - Saturday at 5:00 PM Reserve your table today by calling us at 434 295 6691 or by finding us on OpenTable 120B E. Main Street on the Downtown Mall www.ten-sushi.com WINNER BEST SUSHI FANCYNOTHINGLOCALLYGROWNFOODPREPAREDBYHAND227W.MAINSTREETCHARLOTTESVILLE,VA22902434-202-1549THEWHISKEYJARCVILLE.COM WINNER BEST BAR SCENE
SMALL BUSINESS OWNERS PUSH HARD to keep the gears of entrepreneurship mov ing and oiled, and Mohammed Alazazi is no exception.Originally from Iraq, Alazazi doesn't have a background in the grocery business—en couragement from his culture, wife, sons, and in-laws inspired him to represent and sell the food that feeds them. Hummus Grocery is his first business venture, and he spent a long time debating whether or not to open the store.
Alazazi brings most of his inventory from Michigan, where larger Middle Eastern dis tributors are thriving. He makes the trip—a 10-hour drive one way—once a month. Hummus Grocery has been open for two months, selling varieties of Middle Eastern beverages, tahinis, spices, dry goods, and fro zen items. But the real showstoppers are his fresh hummus (obviously) and tabbouleh, which he plans to eventually make part of a full"Oncemenu.I get the proper licenses, I want to start selling sandwiches, like shawarma and falafel," he Consideringsays.the cost of commercial sinks and other equipment, as well as the time for a kitchen buildout, Alazazi says he's "going to start step by step. I'm giving it my best."
Grand experiment
—CH
—CM AMOSEZE
"My wife supports me so much," Alazazi says. "Without her, I wouldn't be able to open this business—or do anything else."
63 FOOD & DRINK CONTINUED ON PAGE 65 CONTINUED FROM PAGE 60 AMOSEZE ITALIAN Tavola 826 Hinton Ave., 972-9463 Runner-up: Lampo 205 Monticello Rd., 244-3226 929 Second St. SE, 244-3226 FRENCH MarieBette Café & Bakery 700 Rose Hill Dr., 529-6118 Runner-up: Fleurie 108 Third St. NE, 971-7800 CHINESE PeterChinaChangGrill 2162 Barracks Rd., 244-9818 Runner-up: Red Lantern 221 Carlton Rd., Suite 16, 979-9968 PAD THAI Monsoon Siam 113 W. Market St., 971-1515 Runner-up: Chimm 365 Merchant Walk Square, Suite 400, 288-1120 CURRY Monsoon Siam 113 W. Market St., 971-1515 Runner-up: Kanak Indian Kitchen 385 Merchant Walk Sq., Suite 400, 328-2775
Mohammed Alazazi is taking his grocery biz one step at a time SAY CHEESE This one's as old as the hills, but feels so fresh among a sea of brownie skillets and crème brûlées: Künefe, the Middle Eastern dessert invented in the 10th century AD, combines layers of shredded phyllo dough with mozzarella cheese, melted in the oven then drizzled with a lemony sugar syrup. At Sultan Kebab, it's made to order—with a pile of crunchy pistachios on top.
2115 Jefferson Park 434-202-2257AveEATATFRYS.COM 2206 Ivy 434-202-1308Road EATATPIEDMONT.COMEATATIVP.COM 1791 Richmond 434-202-2568Road Patio & Firepit • WE DELIVER! • • GRAB & GO! • Party Catering Weekend Brunch • MONDAY BINGO •
65 FOOD + DRINK CONTINUED FROM PAGE 63 BURGER Citizen Burger Bar 212 E. Main St., Downtown Mall, 979-9944 Runner-up: Jack Brown's Beer & Burger Joint 109 Second St. SE, 244-0073 FRIED CHICKEN Wayside Chicken 2203 Jefferson Park Ave., 977-5000 Runner-up: Brown's 1218 Avon St. BBQ BBQ Exchange 102 Martinsburg Ave., Gordonsville, (540) 832-0227 Runner-up: Ace Biscuit & Barbecue 600 Concord Ave., 202-1403 PIZZA Dr. Ho's Humble Pie 4916 Plank Rd., North Garden, 245-0000 Runner-up: Lampo 205 Monticello Rd., 244-3226 929 Second St. SE, 244-3226 WINGS Lazy Parrot 594 S. Pantops Dr., 244-0723 Runner-up: Asado Wing & Taco Company 1327 W. Main St., 234-3486 SUSHI Ten 120 E. Main St., Downtown Mall, 295-6691 Runner-up: Now & Zen 202 Second St. NW, 971-1177 STEAK Aberdeen Barn 2018 Holiday Dr., 296-4630 Runner-up: South and Central 946 Grady Ave., 202-1945 CONTINUED ON PAGE 67
CONTINUED FROM PAGE 63 PHOTOSUPPLIED
The Go Bar
There's something kind of pleasantly dis jointed about enjoying a fancy cocktail from a renovated horse trailer, but therein lies the charm of The Go Bar. Started by two industry vets, the Go Bar offers three taps to mix and match any kind of drink you can imagine: cocktails, beer, cider, wine, and even non-alcoholic bevvies. If you can dream it, they can make it.
Founded by four local musicians and educa tors in the height of the pandemic, Buzzing Bee stocks Lone Light Coffee and serves it in a compostable cup any way you like it: espres sos, Americanos, lattes, or straight with no frills. There's even a chai on offer. Catch it anywhere from outside a local elementary school to King Family Vineyards.
Oh, go on EVERY YEAR, THE LIST OF THINGS ON wheels grows larger, but it's hard not to get excited about folks who've decked out a vintage horse trailer and repurposed it into something special. It's the stuff HGTV shows are made of (not to mention what comes next: the goods). Here are three we're devouring. Kaas & Cure (above) Dani Landi has loved creating cheese and charcuterie boards since she was a kid in the kitchen with her mom, and in 2020 she de cided to launch her dream biz, Kaas (Dutch for "cheese") & Cure. She curates her sea sonal boards with artisanal cheeses and local ingredients, packaged in a picnic box or charming paper cup. Bonus: You can learn from the master. Landi often hosts work shops at area wineries.
—CH
Buzzing Bee Coffee Co.
66 www.monsoonsiamcville.com • (434) 971-1515 Monsoon Siam Togogo At West Main Market (434) 284-7117 Thank you Charlottesville! WINNER BEST CURRY AND PAD THAI BEST CURRY WINNER BEST THAI FOOD WINNER BEST THAI FOOD WINNER BEST THAI FOOD WINNER BEST THAI FOOD WINNER RUNNER UP BEST PAD THAI BEST CURRY Of all the ice cream joints in Charlottesville, she walks into mine. |||||||||||||||||||||||||||||||||||||||||||||||||||||||||||||||||||||||||||||||||||||||||||||||||||||||||||||||||||||||||||||||||||||||||||||||||||||||||||||||||||||||||||||||||||||||| Chaps EST 1985 ICE CREAM madememories"Whereareonescoopatatime!" 223 E.Main www.chapsicecream.comCharlottesville'sStreetDowntownMall977-4139Celebrating37Years!ICECREAM| BREAKFAST | LUNCH Congratulations Laura on a job well done! 247 Ridge McIntire Rd | Charlottesville | (434) 296-3185 | sirencville.com
local
WHAT DO OLIVER'S DREAM, A WILSON, a Gus, and a Raucci have in common? The names can be heard, hollered by cooks, in some of our favorite kitchens around town. Chefs get attached to their creations, and many pay tribute to ones they love when nam ing those dishes. Here's the story behind some popular insider-named eats and drinks. Shrimp Raucci is a pasta dish that Tavola chef/owner Michael Keaveny created early in his career, while hosting his Italian grand mother, who had a love of seafood. In his kitchen, Keaveny found only frozen shrimp and a few spare ingredients including gor gonzola, capers, and some tomatoes—and the signature dish was born. Keaveny deemed it "Raucci" after his grandmother's maidenDowntownname.at The Whiskey Jar, you'll find two menu items honoring people: The Wilson and Alston's BBQ Mac. The Wilson is named for owner Wilson Richey (the restaurateur who's also responsible for The Bebedero, South and Central, Revolutionary Soup, and Café Frank). It combines roasted chicken, griddled Swiss cheese, bacon, coleslaw, and hot sauce on sunflower wheat bread, while Alston's BBQ Mac is named for Richey's son. The Gusburger from The White Spot on UVA's Corner is named for Dr. Gus Egor. Leg end has it that Dr. Egor would come nearly every day to order a cheeseburger topped with a fried egg. Eventually, it caught on, and the Gusburger became immortalized on the menu.
Premiere sandwich shop KITCHENette boasts two of man's best foods: Oliver's Dream and The Penny, named for the owners' dogs. Apparently, Oliver dreams of smoked brisket, apple-ginger chutney, and crunchy onions, while Penny prefers roasted sweet potatoes and roasted red pepper on ciabatta.
In the world of local brewing, Potter's Craft Cider has Lopé's Pink Lemonade, a dry cider mixed with lemon, raspberries, and strawber ries, and named after co-founder Tim Ed mond's dog Lopé, who can be found looking cool on the can's artwork.
For coffee-lovers, try Dave's Blend from Shenandoah Joe. Crafted by Roast Master (and Shenandoah Joe's owner) Dave Fafara, it's a rich blend of dark French roast and earthy Estate Java from the Indonesian archipelago.
67 FOOD & DRINK CONTINUED FROM PAGE 65 TACOS Brazos Tacos 925 Second St. SE, 984-1163 Runner-up: Tacos Gomez 1348 Long St, 953-5408 TAKEOUT Al Carbon 1875 Seminole Trail, 964-1052 Runner-up: Lampo 205 Monticello Rd., 244-3226 929 Second St. SE, 244-3226 BAKERY MarieBette Café & Bakery 700 Rose Hill Dr., 529-6118 Runner-up: Albemarle Baking Co. 418 W. Main St., 293-6456 FROZEN TREAT Chaps Ice Cream 223 E. Main St., Downtown Mall, 977-4139 Runner-up: Moo Thru 946 Grady Ave., 202-8139 SPECIALTY FOODS MADE IN CHARLOTTESVILLE Feast! 416 W. Main St., Suite H, 244-7800 Runner-up: Allen's Scottish Shortbread allensscottishshortbread.com COMMUNITY GARDEN Azalea Park Runner-up: Cultivate Charlottesville/ City Schoolyard Garden Tasting inspiration
—WH
Spot these sentimental Easter eggs hidden on menus
AMOSEZE
Get you a burger named for a guy named Gus. The White Spot's version of the American classic comes topped with a fried egg à la Dr. Gus Egor, who ordered one daily.
68 IN THE HEART OF BELMONT www.BelleCville.com • bellecville@gmail.com 407 Monticello Road Open at 9am daily, patio bar fri & sat evenings We can't say thank you enough Charlottesville! finalist for: ✓ Bakery ✓ Brunch ✓ Sandwich Shop/Deli TRAGER BROTHERS COFFEE HOUSE BAKED BAGELS. HOUSE BAKED ENGLISH MUFFINS. BACON EGG SANDWICHES, CROQUE MADAMES, AVOCADO TOAST. KILLER ITALIAN SANDWICHES. FAUX CHICKEN SALAD ON HOUSE BAKED BAGUETTE. TOASTIES ALL DAY. AFTERNOON WINES. IN THE HEART OF BELMONT WWW.BELLECVILLE.COM • BELLECVILLE@GMAIL.COM • 407 MONTICELLO ROAD • OPEN AT 7AM DAILY, 8AM SAT & SUN ThankCville!You BestFINALISTBarScene 223 W Main Street on the Mall luckybluesbar.com Thank you for making this truly home grown Burger one of favorites!your WINNER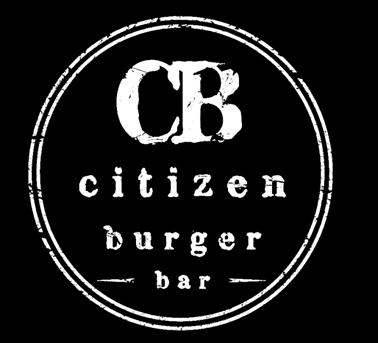 2010 Bond St Charlottesville, VA 434-977-111122901 Find Us Online at BurtonsGrill.com C-Ville's Best Dietary & Restaurant!FriendlyAllergy join us for happy hour 3PM - 7PM Mon - Fri thank you for voting usmenuglutenextensivefreeoptions We serve chicken, lamb, seafood and vegetable entrees prepared daily using groundingredientsandqualityfreshlyspices. • Open for lunch & dinner Mon-Sun • Catering • Take-out • Delivery • Full ABC • Reservations accepted Thank you to everyonewho voted for us! 1817 Emmet Street • Charlottesville, Virginia • 434.984.2828 Thank you to our www.kankcville.comCharlottesvillewonderfulcommunity!(434)328-2775 UPRUNNER BEST CURRY BEST PLACE FOR LEFTOVERS At Kanak, we want our guests to experience full, bold flavors that Indian cuisine is known celebratedandfor.
70 UPRUNNER besttruckfood We are a café, caterer and a food truck serving organic local Mexican fusion Come visit our cafe at 222. West Main St. (located in the CODE building courtyard) www.farmacy.guru 434-722-5085 Vitae Spirits Distillery 715 Henry Ave Vitae Spirits Downtown 101 E Water Charlottesville,St.VA Honored and Humbled to be voted Best Local Distillery in Charlottesville Open for Tastings, Cocktails, Bottle Sales, Private Events, and Tours WINNER www.vitaespirits.com9 4 6 G R A D Y A V E . , S U I T E 1 0 4 , C H A R L O T T E S V I L L E • I N T H E H I S T O R I C D A I R Y M A R K E T www.southandcentralgrill.com • 434-202-1945 PHOTO BY DO ME A FLAVOR WINNER BEST NEW RESTAURANT latin grill & steakhouse
LOCAL EATS, LOCAL BREWS, FROM THE BEST LOCAL LEGEND. BRUNCH • LUNCH • DINNER • DRINKS 973 Emmet St N., Charlottesville, VA 22903 • AmericanTaproom.com • @ralphsampsonsatr
72 (434) 466–0092 233 4th Street NWCARRY-OUTCATERING pearlislandcatering.com pearlisland catering savor the flavor Caribbean Cuisine pACKAGED | catering | carry-out MEXICAN RESTAURANT Largest variety of authentic Mexican Food in town. We look forward to seeing you and your family. UVA 2206 Fontaine 434.979.2424Avenue PANTOPS 108 Town Country Lane (Jalisco 434.293.3538Way) WINNER MEXICAN WINNER www.guadalajaramexicanva.com WINNER MEXICAN "YOUR HOME FOR QUESATACOS DE BIRRIA" DOWNTOWN 805 E. Market 434.977.2676Street 29 NORTH 395 Greenbrier 434.978.4313Drive WINNER BEST PLACE FOR LEFTOVERS
73 1551 E High St, Charlottesville (434) 872-0070 • fabiosnypizza.com FINALIST best pizza WINNER THANKS FOR VOTING US BEST OF C-VILLE! We LOVE serving this town and as a show of appreciation, we're giving you 25% off your next coffee! GRITCOFFEE.COM/ORDER LIMITED TIME ONLY, EXPIRES 9/4/22 AT 11:59PM. ONE USE PER CUSTOMER. Just use code "BESTOF2022" on your next online order for pickup. WINNER Best Soul Food Serving fried fish, fried chicken wings, Mac, collards, Soul Bowls... and more For catering contact us at info@angelicskitchen.com434-284-8658www.angelicskitchen.com
74 Best Brunch Thank you for voting! We look forward to seeing you for brunch soon! (434) 465-2108 - 817 W Main St. - www.guajiros.net Thank you C-ville for voting Mon-Sat 6-9pm Sun 14207-3pmRichmond Rd DinnerLunchBreakfastand Best Kids' Menu 2011 WINNER Best Family Friendly Restaurant Best Brunch And Kid Friendly Restaurant HONORABLE MENTION UPRUNNER Best Brunch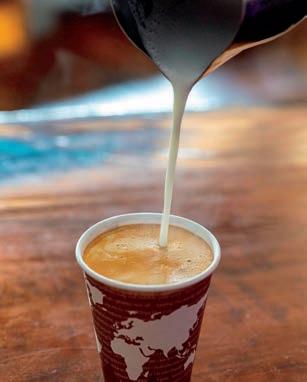 75 formiadesign.com420e. c harlottesville, DESIGNinfo@formiadesign.com434-981-8389vaGoldsmith Mia van Beek Master goldsmith Mia van Beek established Formia design Jewelry in 2004. A small, full-service jewelry studio located in the heart of Charlottesville, Virginia. Known worldwide for transforming your own child's artwork into precious metal keepsakes (necklaces, charms, keychains and more). We design, redesign and repair fine jewelry (engagement rings, wedding bands, anniversary gifts and more). "All our pieces are handmade with the goal of perfection. Providing excellent customer service, fast turn around time and full attention to detail in every stage of the process. Most of all, satisfied customers are our priority." info@formiadesign.comcharlottesville,formiadesign.com420e.mainst.va22902434-981-8389
76 22901VACharlottesville,Dr,Berkmar3046 @greenerthingscbd
Greener Things ascends to the top spot—as Best CBD/ Marijuana Vendor.WILLIAMSTRISTAN
Barracks Road Shopping Center 1047-B Emmet Street • 434.977.0080 • TheVaShop.net GRANOLA. TAFFY. DOG TREATS. MIXES. PEPPER JELLY. PEANUTS. T-SHIRTS.MAGNETS. POTTERY. PHOTOGRAPHY. CHEESE STRAWS. JAMS. APPLE BUTTER. CANDY. CHOCOLATES. GREETING CARDS. TEA TOWELS. TOTES. HATS. SYRUPS AND HONEY. COOKIES. SEASONING. MARINADES. CHUTNEY. BBQ SAUCE. . KEY CHAINS. GIFTS. RECIPE BOOKS. HANDMADE SOAPS. TRIVETS COASTERS.MUGS. NAPKINS. FLAGS. POST CARDS. GIFT BASKETS. NOTE CARDS. POTATO CHIPS. ORIGAMI. . BUTTER MINTS. FREE GIFT WRAP. APRONS. COOKIE CUTTERS. CARAMELS. JEFFERSON CUPS. . UVA STUFF. BUMPER STICKERS. EVERYTHING. Thanks, C-Ville! We're nuts for you too. UPRUNNER BEST GIFT SHOP Yenta + Posha was founded to offer the thinnest women's insole on the market that provides excellent shock absorption and alignment. They are patented, podiatrist approved and orthotic*. Translation: YP insoles are extremely supportive! Built to last 4X longer, these insoles allow you to prevent and relieve foot pain while looking good! Most women's fashionable footwear have no removeable insole and no room to add a full length insole….until now. Shop at www.yentaposha.com FB @yentaposhashoes IG@yentaposha withoutComforttheBulk.
AMOSEZE
79 SHOPPING JEWELRY STORE Tuel Jewelers 319 E. Main St., Downtown Mall, 295-4258 Runner-up: Andrew Minton Jewelers 192 Zan Rd., 979-7672 FURNITURE STORE Circa 1700 Allied St., 295-5760 Runner-up: The Artful Lodger 218 W. Market St., 970-1900 CONSIGNMENT STORE Twice is Nice 923 Preston Ave., 293-8319 Runner-up: Darling Boutique 115 S. First St., 202-0664 VINTAGE CLOTHING STORE Darling Boutique 115 S. First St., 202-0664 Runner-up: Arsenic & Old Lace 105 S. First St., 989-6151 RECORD STORE Plan 9 Music 339 Hillsdale Dr., 979-9999 Runner-up: Sidetracks Music 310 Second St. SE, 295-3080 SHOE STORE Kicks Unlimited 801 W. Main St., Suite 105 Runner-up: Ragged Mountain Running Shop 3 Elliewood Ave., 293-3367 CONTINUED ON PAGE 81 T
—BDH
Kinsey Marable has owned several. Marable is a bookseller of an unusual sort. He has no storefront. He lives on a farm just outside of Charlottesville, hunting and col lecting out-of-print books for his buyers from a cottage on the property. He usually trades not in single volumes (though he's more than willing to seek out a single vol ume if someone needs it), but in whole col lections, whole libraries. The libraries he builds are studiously com posed, ranging from a few dozen books to a few thousand. His specialty is in what he calls "country house libraries," focused on books about architecture, sport, food, drink, and the like. But he'll accept any challenge. He's built libraries about true crime and libraries about alchemy. He's working now on one collection entirely devoted to Italy, and another collec tion—3,000 volumes—about democracy and liberty. He has even put together a library for Oprah Winfrey, consisting of first editions of every single Pulitzer-winning novel. Marable began his professional life as a se curities trader, of all things, for Goldman Sachs. The job took him often to London, where he discovered the joys of combing out-of-print bookshops for unusual volumes. Books grad ually grew more interesting than finance, so he left Goldman, and under the mentorship of the legendary Jane Stubbs, who ran an eclec tic and beloved art and book shop in New York, opened up his own shop in Georgetown sell ing books and library furniture. Those years gave him his practical education in the book business. "I had no background in this," Marable recalls. "I was interested in books, I liked buying books for myself, but the only way I really learned was by traveling, and traveling a lot, to bookshops—all up and down the East Coast, a lot in England, even to France a couple of times, just to buy books." He sources many of his books online these days (though more often he buys whole libraries from others), but of course that wasn't an option when he started. And Marable is grate ful for that. "By spending all this time going bookshop to bookshop, I found this huge range of books I never knew existed. It was the vi sual, looking through these books all through the country. Otherwise, I don't know what I would have done. I don't think I would have been able to do it."
homas Jefferson wrote only one book during his lifetime, Notes on the State of Virginia. He published it while serving as Minister to France, first anonymously in a limited private edition in 1785, then in a pub lic edition in 1787. It's a monumentally impor tant work, offering a window into Jefferson's thinking about democracy, religion, race, and more. As you can imagine, it's not easy to get your hands on one of those first editions. If you can find one at all, a well-preserved copy even of the 1787 edition will run you tens of thousands of dollars.
The curator Kinsey Marable will build you a library
80 Charlottesville's favorite spot for antiques, vintage décor, and one-of-a-kind treasures. FurnitureLocalStore "I bought an engagement ring there last Spring. Andy was a pleasure to work with and took the time to help me make sure I made the right purchase. I had visited several other jewelers and there was a huge di erence in customer service." andrewmintonjewelers.com Visit seeonlineustomorereviews. Sales 888-442-4861 Service 888-602-3945 Parts 888-415-0366 249 Madison Rd Orange, VA www.reynoldsgmsubaru.com22960 UPRUNNER BEST PLACE TO BUY A CAR
best places to pop some tags.
FEELING OF SCORING A SWEET
accessories,
NOTHING BEATS THE secondhand find. Whether you think thrifting here the
with
Rethreads Charlottesville: A multi-room boutique eclectic apparel (and for modern-
SPCA Rummage: The highlight here? The rummage store's glass and kitchenware.
Schoolhouse Thrift Shop: Clothes for men and women, plus a robust kid's section, set in a charming schoolhouse off Rio Road.
Erin James and Seth Herman opened High Tor Gear Exchange to get people outside—and be kind to the planet.
as an art, habit, hobby, or lifestyle,
Low: The city' OG vintage shop, find every thing from costume jewelry to perfectly worn-in denim to romantic lingerie.
AMOSEZE
are
and vintage-lovers, with sizeand gender-inclusive options.
Second chance
of
more!)
Twice is Nice: You can always score a fash ionable vintage dress here, plus modern wearable clothes, and shoes.
High Tor Gear Exchange: Nab lightly used name-brand athletic apparel at this Allied Street shop, as well as used outdoor gear and equipment.
81 SHOPPING OUTDOOR GEAR STORE GreatProvisionOutdoorCo. 1125 Emmet St. N, 995-5669 Runner-up: High Tor Gear Exchange 1717-1A Allied St., 260-4026 HOME IMPROVEMENT STORE Martin Hardware 941 Preston Ave., 293-8171 Runner-up: Habitat for Humanity ReStore 1221 Harris St., 293-6331 WINE SHOP MarketWineStreet 311 E. Market St., 202-0511 Runner-up: Wine Warehouse 1804 Hydraulic Rd., 296-1727 CHAIN GROCERY STORE Wegmans 100 Wegmans Way, 529-3200 Runner-up: Trader Joe's 2025 Bond St., 974-1466 GOURMET GROCERY STORE Foods of All Nations 2121 Ivy Rd., 296-6131 Runner-up: Feast! 416 W. Main St., Suite H, 244-7800 CONTINUED FROM PAGE 79 CONTINUED ON PAGE 83
Arsenic & Old Lace: The folks at this down town shop stick to vintage rules (it must be 40 years old). Find cool clothes and funky décor.
—MH
Darling & Dashing Boutiques: From Linnea White (of Darling notoriety) recently came Dashing—a secondhand clothing for men. Agents in Style Luxury Consignment Boutique: Luxury and designer—think Cha nel! Louis Vuitton! Marc Jacobs!—handbags, shoes, and women's clothing on the Down town Mall.
Natalie Dressed: Contemporary clothing and accessories for men, women, and children.
You've Earned An At Home Oasis Sna Since 1912 Knaws GARDEN FOR LIFE Get Your Backyard Escape ............-.-- ..,.__......, . 434 295 2159 SnowKnows.com 1875 Avon Street Ext. Charlottesville www.snowknows.com UPRUNNER BEST LANDSCAPE COMPANY FINALIST BEST GARDENNURSERY/STORE thank you for voting for us:
Jennifer Mowad knows from chocolate. The Cocoa & Spice owner handcrafts each of her and among them—using chocolate made in-house straight from the cacao bean. In 2019, Mowad took her operation from a small spot on Stewart Street to a shop in York Place. The new space is a far cry from the cart she once pushed down the mall, with an expanded product line that occasionally even includes ice cream. Cocoa & Spice and everything nice, indeed. GARDENS GALORE In honor of her late husband Ray "Junior" Arroyo, who loved to garden, local resident Terri Arroyo teamed up with her daughters to open Plant Studio last fall. The Downtown Mall shop offers walk-in build-your-own terrariums—miniature gardens inside a glass container—workshops, wine and craft nights, and other creative activities, as well as hosts private events and parties, catering to kids and grown-ups alike.
treats—truffles, toffees, barks,
—CH
83 SHOPPING CONTINUED FROM PAGE 81 NURSERY/GARDEN STORE FifthGardeningSeason 900 Preston Ave., 293-2332 Runner-up: Ivy Nursery 570 Broomley Rd., 295-1183 PLACE TO BUY A CAR CarMax 1448 Richmond Rd., 295-6351 Runner-up: Reynolds Subaru 257 N. Madison Rd., Orange, (540) 672-3700 INDEPENDENT BOOKSTORE NewBookshopDominion 404 E. Main St., Downtown Mall, 295-2552 Runner-up: Bluebird Bookstop 5792 Three Notch'd Rd., Crozet GIFT SHOP O'Suzannah 112 Second St. NE, Downtown Mall, 466-2449 Runner-up: The Virginia Shop 1047-B Emmet St. N, 977-0080 CBD/MEDICAL MARIJUANA VENDOR Greener Things 3046 Berkmar Dr., 529-8760 Runner-up: Albemarle Cannabis Company 2958 Browns Gap Turnpike, Crozet, (888) 970-2304 PET SUPPLY STORE PetSmart 425 Merchant Walk Sq., 422-4526 101 Community St., 964-9213 Runner-up: Pet Supplies Plus 1240 Seminole Trail, 979-2009 EVEN SWEETER
—BE AMOSEZE
brownies
84 WE BUY GOLD Paying Cash On The Spot Rocky's Gold & Silver BUYING EVERYDAY• 3287 Lee Hwy• Weyers Cave, VA HOURS: TUES - SAT 9:30am - 5pm Antiques open at 9:00am • www.rockysgoldandsilver.com1-800-296-8676 Exit 235 off I-81 between Staunton and Harrisonburg. LARGEST SELECTION OF ESTATE JEWELRY IN THE VALLEY WITH WHOLESALE PRICES! STOP IN AND SEE WHY DEALERS FROM ALL OVER THE COUNTRY BUY FROM ROCKYS! ROCKY RESEARCHES THE COMPETITION AND KNOWS WHAT THEY PAY! HE PAYS MORE THAN SCRAP ON A LOT OF PIECES BECAUSE HE CAN RESELL IT IN THE STORE. ROCKY'S IS WELL WORTH THE DRIVE - LESS THAN AN HOUR - STOP IN AND SEE WHY YOUR NEIGHBORS HAVE BEEN BUYING AND SELLING AT ROCKY'S FOR YEARS! OVER 25,000 SQUARE FEET OF GOLD AND SILVER JEWELRY, COINS, STERLING FLATWARE, ANTIQUES, OLD GUNS AND SWORDS AND MORE - ALL AT DISCOUNTED PRICES YOU'VE GOT TO SEE IT TO BELIEVE IT! VISIT US ON EBAY: HTTPS://ROCKYSGOLDANDSILVER.COM/EBAY FOR GREAT BUYS ON FLATWARE, JEWELRY, COINS AND MORE. OR VISIT ROCKYS WEB SITE: www.rockysgoldandsilver.com TO BUY GOLD, COINS, ESTATE TIFFANY, DAVID YURMAN JEWELRY GET TWO PRICES BEFORE YOU SELL & MAKE SURE ONE IS ROCKY'S FOR YOUR GOLD, SILVER, COINS, ANTIQUES AND MORE! CAN'T COME TO US? ROCKY COMES TO YOU! AT THE ETERNAL ATTIC THE FIRST FRIDAY OF EVERY MONTH 10 – 4 PAYING TOP DOLLAR FOR YOUR GOLD AND SILVER!
Local retailers make it easy to drink local I t's no secret Charlottesville is home to a wonderful food and wine scene—situated in the middle of Virginia wine country, ben efiting from strong ties to farm-to-table cul ture, and featuring outstanding chef-driven restaurants and diverse cuisine. In this envi ronment, it should not be a surprise that many local wine shops also flourish. All the favorites presented here feature knowledgeable staff to help find the bottle that best suits your taste and needs, but every shop also has its own focus and character, and part of the fun is finding the one that best suits you.
ROBINSONJOHN
WINE WAREHOUSE
IN VINO VERITAS Owner Erin Scala describes her store as "glob al selections focused on small producers." At the same time, Scala features a selection of high-quality Virginia wines on her shelves, and is a great supporter of the local industry. Scala, an experienced sommelier who also oversees the wine and beverage program for Common House, is the true attraction here, and her deep knowledge, professionalism, relationships with winemakers, and infectious enthusiasm for the world of wine encourages customers to try new things and dig deeper on old favorites.
Bottle by bottle
MARKET STREET WINE First opened in 1979, Market Street is a main stay that "relaunched" in 2018 when the for mer owner decided to retire, and two employ ees purchased the shop rather than let it close. Now, the focus is on organic, biodynamic, and natural wine from small and family-owned wineries. In addition to focusing on these "wines with stories," owner Siân Richards wants the store to make "everyone feel wel come in the world of wine."
CRUSHPAD A new offering on the Downtown Mall from local restauranter Vincent Derquenne, wellknown locally for both his palate and his per sonal wine cellar. The question can be asked, is Crushpad a wine bar with delicious food that also sells wine, or is it a retail wine shop that begs the customer to linger with inviting seating and wonderful small bites? Whatever question you are asking, Crushpad is the an swer. The food is a step above the average wine bar, and the carefully selected offerings clearly reflect a deep love of wine. Those with a soft spot for large format bottles and Cham pagne will find simpatico here.—PT Guillaume Gasparini and Daniel Kaufman's wine shop, Bottle House, brings a selection of classic wines to West Main (plus: tastings with high-end bottles!).
85 SHOPPING
For more than two decades, Wine Warehouse has been a no-frills shop that takes pride in a broad and carefully curated collection repre senting both quality and value. The novice and experienced wine drinker alike will find some thing to love here, and the staff does an excellent job of making approachable sugges tions whether you know nothing about wine or want to talk about all the esoteric details. Wide ly known among area wine lovers as the store where "if you can't find it, they can find it for you," they also feature an amazingly complete selection of craft beers from all over the world.
BOTTLE HOUSE Bottle House opened in 2020 and has quick ly become known for its hospitality, as wine lovers take advantage of its central location on West Main and free tastings that often feature unusual or higher-end wines. The own ers, Daniel Kaufman, who also owns Public Fish & Oyster directly across the street, and Guillaume Gasparini, a sommelier and part of the family who formerly owned Restaurant Pomme in Gordonsville, focus on more clas sic wines. Their knowledge and experience bring depth to the inventory and there is no hesitation to bring in high-quality bottles— something connoisseurs will appreciate.
401 Park Charlottesville,Street VA 22902 (434) lwoodriff@loringwoodriff.com977-4005 REPRESENTED BUYER & SELLER REPRESENTED BUYER & SELLER REPRESENTED BUYER REPRESENTED BUYER & SELLER 680 I vy L ane Farmington REPRESENTED SELLER REPRESENTED BUYER T IvoLI , c . 1903 Somerset 260 F armIngTon D rIve Farmington 995 W InDsor r oaD Farmington 2869 p aLmer D rIve Keswick Estate 245 B Lue s prIngs L ane Blue Springs Farm 'Best Of' Our Properties Sold In 2022 To Date
WWW.LORINGWOODRIFF.COM REPRESENTING DISTINCTIVE PROPERTIES IN CHARLOTTESVILLE & THE SURROUNDING COUNTRYSIDE REPRESENTED SELLER REPRESENTED BUYER REPRESENTED SELLER REPRESENTED BUYER & SELLER REPRESENTED BUYER AND SELLER REPRESENTED SELLER 401 a LTamonT c IrcLe Downtown 1627 o xForD r oaD In The City 1331 H ILLTop r oaD Meadowbrook Hills 2033 H essIan r oaD Meadowbrook Hills 550 WaTer sTreeT #500 Off The Downtown Mall 1310 B Lue r IDge r oaD Meadowbrook Hills
88 PC ATTORNEYS AT LAW Where Deep Insight Equals Powerful Advantage The other side doesn't want you to win. We do. PLEASE CONTACT US TODAY. Our Services Charlottesville: 434-973-7474 | TGBLaw.com COMPPERSONALINJURY,WORKERS&SSD FAMILY LAW & PLANNINGESTATE DEFENSE,CRIMINALDUI&TRAFFIC BANKRUPTCY&CIVILLITIGATION REAL SETTLEMENTSESTATE&PROPERTYDISPUTES &FORMATIONBUSINESSCONTRACTREVIEW RUNNER UP Thank You To our clients for their support over the last 40 years! Charlottesville Dr. Garrett Wood Dr. Eleanor Davis Dr. Leti Hansen Dr. Chuck Wood Dr. Donna Manley Crozet Dr. Garrett Wood Dr. Allison Kramer Dr. Courtney Jagger Charlottesville Crozet 811 Preston 434-971-3500Ave 1263 Parkview Ave olddominionanimalhospital.com434-823-4300 Serving Charlottesville & Crozet with Personal, Passionate, Professional Care
89 VOTED BEST OF CVILLE: RENOVATION COMPANY RUNNER UP: HOME BUILDER We have over 65 years of experience! peterjohnsonbuilders.com WINNER UPRUNNER UP THE PAYNES OF PAINTING, LLC The Painting Professionals Your satisfaction is our guarantee At thepaynesofpainting.com, your satisfaction is our main priority. Since our business started, quality has been our focus. By working with the best materials in the industry and employing the most experienced and meticulous contractors, we are able to deliver solid and long lasting solutions for everyone. Call us today to schedule a free estimate! RefinishingNewAVAILABLESERVICESInteriorExteriorCommercialResidentialConstructionCabinetsStaining CONTACT We are committed to all of our clients, and look forward to working with you. Questions, comments or special requests? We would love to hear from you. thepaynesofpainting@gmail.com • (434) 996-1925WINNER BEST HOUSE PAINTER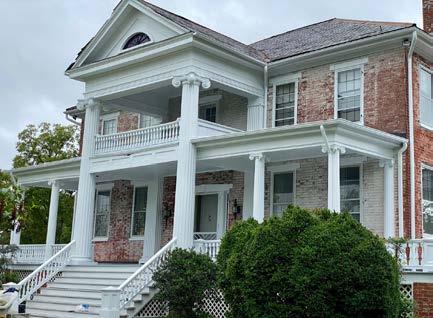 91 WINNER BEST INSURANCE AGENT Gary Albert, ChFC® CPCU® CLU® STATE FARM® INSURANCE AGENT 1380 Rio Rd E • Charlottesville VA 22901 202 Turkeysag Trail Suite 6 • Palmyra, VA 22963-2602 insurance@garyalbert.comwww.garyalbert.com434-296-1222Cville insurance@garyalbert.netwww.garyalbert.net(434)Palmyra591-5991 FACE •ERUTBYSIGNADERMATOLOGIST-OWNED, AWARD WINNING MEDICAL SPA. NURTURING CONFIDENCE AND POSITIVE CHANGE. 3350 BERKMAR DRIVE • 434.923.4646 • INFO@SIGNATUREMEDSPA.COM • SIGNATUREMEDSPA.COM BONNIE STRAKA, MD • DOREEN SCHUETT, RN, BSN • CINDY SLAWSON, RN, BSN & OUR TEAM OF SKIN EXPERTS
93 There's no better place to rest your head than the Quirk, this year's Best Overnight Stay. PHOTOSUPPLIED
94 1327E.HighSt| 296-8131 1327E.HighSt| 296-8131 M-F8-5:30 www.cssvac.com M-F 8-5:00 Saturday Summer Hours 9:00 am - Noon
After receiving news that his wife was in remission from cancer, antique car enthusiast Mike Baldauf wanted to give back to UVA Cancer Center, the very place that helped save her life. He organized the Virginia Festival of the Wheel, a three-day gathering for vintage and classic car-lovers, the proceeds of which return to the cancer center to help patients deal with the financial burden of treatment.
—CH PHOTOSUPPLIED
A VROOM OF ONE'S OWN
SERVICES 95 CONTINUED ON PAGE 97 REAL ESTATE AGENT Anna Antigua (1st Dominion Realty)1stdominionrealty.com and Errin Searcy (Story House Real Estate) (tie) storyhousere.com Runner-up: Bradley Pitt (Pitt Real Estate) bradleypittrealestate.com REAL ESTATE COMPANY Nest Realty nestrealty.com Runner-up: Story House Real Estate storyhousere.com HOMEBUILDER DevelopmentSouthernHomes southern-development.com Runner-up: Peter Johnson Builders peterjohnsonbuilders.com RENOVATION/REMODELINGCOMPANY PeterBuildersJohnson peterjohnsonbuilders.com Runner-up: Walsh's Remodeling walshsremodeling.com
Text CVILLE to 434-337-3216 Find Homes REALTORS® are licensed to sell real estate in the Commonwealth of VA. Locally owned and operated. Find Homes Realty Brokerage License # 0226033659. 90 Whitewood Rd # 6, Charlottesville VA 22901. 434-218-0221. Find us Facebookon434-218-0965|A2DSALES.COM TUE - FRI: 11 AM - 6 PM | SAT: 10 AM - 5 PM | SUN & MON: CLOSED 1740 Broadway St|Charlottesville VA 22902 CharlottesvilleWE HelpingLOVEclientsbuy and sell properties in Charlottesville & surrounding counties since 1999.
BREAKFAST IS ONE OF THE HAVEN'S largest expenses, so Bellamy Shoffner dinated the collection and donation of sands Charlottesville Like crafting a at the Wildrock nature a community ings of The Hate U Give, this was one of the many initiatives Shoffner has led in Charlot tesville through her activism platform, Revo lutionary Humans.
pop-up children's library
Originally an effort to stand against hate, the publication connected Shoffner with friends and allies across Charlottesville.
thou
day shelter.
coor
"I've learned that overall, the Charlottesville community is tight-knit, fiery, and selflessly committed to being and raising a generation of revolutionary citizens," says Shoffner. This summer, Revolutionary Humans is launching When We Gather, a virtual collec tive of parent activists helping each other avoid burnout while creating change. The collective is the culmination of an activ ism career that began with Shoffner's Hold the Line, a digital magazine exploring the intersec tion between parenthood and social justice.
SERVICES 97 CONTINUED FROM PAGE 95 CONTINUED ON PAGE 101 LANDSCAPING COMPANY Dos LandscapingAmigos 1142 River Rd., 465-0075 Runner-up: Snow's Garden Center 1875 Avon St., 295-2159 ARCHITECTURE FIRM VMDO Architects vmdo.com Runner-up: Pillar & Perch pillarperch.com INTERIOR DESIGNER Make it HomeStaging & Design makeithomestaging.com Runner-up: Anna Hunter Development(SouthernHomes) southern-development.com SOLAR COMPANY Sigora Solar sigorasolar.com Runner-up: Tiger Solar tigersolar.com HOUSE PAINTER The Paynes of Painting thepaynesofpainting.com Runner-up: University Painters universitypainters.com Organize revolutionizeto
"I didn't expect a digital publication to turn into years-long relationships, but the strength of Revolutionary Humans support ers has made endless opportunities to evolve," says Shoffner. Like many Revolutionary Humans pro grams, Shoffner designed When We Gather so participants can fit activism into their fam ily schedule. That's why membership includes everything from a book club "paced for busy people," to family-friendly activity ideas, to an annual virtual retreat for those who can't get away from home.
—JS
of eggs and gallons of coffee for the
show
AMOSEZE
playscape in Crozet, or buying out
Through her platform, Revolutionary Humans, activist Bellamy Shoffner organized the collection and donation of thousands of eggs and gallons of coffee for the Charlottesville day shelter.
theater for free
At Our Lady of Peace, the health and well-being of our residents remains—as always—our top priority. Welcoming new residents! Call today to learn more about the compassionate care, lovely apartments, wonderful amenities, and active, family-oriented lifestyle that makes our community one-of-a-kind. What Residents Are Saying "Here I feel safe, loved, respected, and not alone Barbara Allison, Our Lady of Peace Resident 434-973-1155 Residential751our-lady-of-peace.comHillsdaleDr.Living•Assisted Living Memory Care • Nursing Care Coordinated Services Management, Inc. Professional Management of Retirement Communities Since 1981 ThankCharlottesville!You waxcharlottesville.com @the_brow_house 434.825.5333 for voting us... BEST EYEBROW STUDIO Design for Life | Design for Sale Renovations | Remodels Design Consultations | 3D Planning Vacant Staging | Occupied Staging Preparing for Sale | Color Consultations Transforming Houses into Homes. INFO@MAKEITHOMESTAGING.COM WWW.MAKEITHOMESTAGING.COM @MAKEITHOME.STAGING If you can dream it, we can design it!
99 AVAILABLE24/7 NEGOTIATOR5-STAR &HONESTETHICAL CONNECTIONSCOMMUNITY PRODUCERHIGH BRADLEY PITT - P: 434 422 0352 - E: AGENT@JZWRE.COM - BRADLEYPITTREALESTATE.COM LICENSED REALTOR AT JAMIE WHITE REAL ESTATE - 820 EAST HIGH ST. SUITE A CHARLOTTESVILLE VA 22902
Joan M Carlson 1010 Ednam 434-984-0345Center
Richard S Carroll 1430 Rolkin Ct Suite 5-102 434-295-1271
Marianne L Shepard, 5928 Seminole Trail 434-990-8377
100 Chris Stiltner NMLS 1707445 Jenna Stiltner NMLS 907344 THE STILTNER TEAM APPLY TODAY! Scan HereOpening Doors, Closing Loans. We make mortgages simple, easy, and stress-free. Apply Today: JennaStiltner.com Equal Housing Lender | Atlantic Coast Mortgage, LLC Company NMLS 643114 (www.nmlsconsumeraccess.org) CAU-14064-A-A7 > centennial.edwardjones.com | Member SIPC Edward Jones is celebrating 100 years of impact While much has changed at Edward Jones over the last 100 years, one thing remains the same: our commitment to your financial journey. We're proud to enter our second century of helping to create brighter futures for our clients and their families. MKT-5894I-A-A1 edwardjones.com We're here for you, ready to listen and navigate this together. Donald Giannangeli Financial Advisor Charlottesville Chris Abbott, CFP®, AAMS® 1455 East Rio 434-977-6802Road James S Clark, AAMS® 1430 Rolkin Ct Suite 5-102 434-295-1271 Donald Giannangeli 1622 Timberwood Blvd Ste 111 434-956-4351 Laura Leigh Scott 1622 Timberwood Blvd Ste 111 434-956-4351 Gail South 202 East High St 434-977-0753 LouisaRuckersvilleList financial advisors alphabetically by community name. List each community name only once, as illustrated on page 1. If no community names are included, list as directed by the participating branches. Page 2 of 2 RESERVED.RIGHTSALLL.P.CO.,&JONESD.EDWARD2020©2022MAR31EXPMKT-6354F-A-A2Marianne L Shepard, AAMS® 5928 Seminole Trail Suite 106 434-990-8377 Richard S Carroll 1430 Rolkin Ct Suite 5-102 434-295-1271 Joan M Carlson 1010 Ednam Center Suite 102 434-984-0345 Janasha Bradford 1010 Ednam Center Suite 102 434-984-0345 Chris Abbott, CFP®, AAMS® Shops At Stonefield 2020 Bond Street Suite 140 434-977-6802 Scott Jordan 115 W Main St Suite 2 540-967-0372 Gail South, AAMS® 202 East High St 434-977-0753 Donald Giannangeli, AAMS® 1622 Timberwood Blvd Ste 111 434-956-4351 James S Clark, AAMS® 1430 Rolkin Ct Suite 5-102 434-295-1271 Charlottesville Charlottesville Charlottesville Charlottesville Charlottesville Charlottesville Charlottesville Louisa Ruckersville List financial advisors alphabetically by community name. List each community name only once, as illustrated on page 1. If no community names are included, list as directed by the participating branches. RESERVED.RIGHTSALLL.P.CO.,&JONESD.EDWARD2020©2022MAR31EXPMKT-6354F-A-A2Richard S Carroll 1430 Rolkin Ct Suite 5-102 434-295-1271 Joan M Carlson 1010 Ednam Center Suite 102 434-984-0345 Janasha Bradford 1010 Ednam Center Suite 102 434-984-0345 Chris Abbott, CFP®, AAMS® Shops At Stonefield 2020 Bond Street Suite 140 434-977-6802 Donald Giannangeli, AAMS® 1622 Timberwood Blvd Ste 111 434-956-4351 James S Clark, AAMS® 1430 Rolkin Ct Suite 5-102 434-295-1271 Charlottesville Charlottesville Charlottesville Charlottesville Charlottesville Charlottesville List financial advisors alphabetically by community name. List each community name only once, as illustrated on page 1. If no community names are included, list as directed by the participating branches. RESERVED.RIGHTSALLL.P.CO.,&JONESD.EDWARD2020©2022MAR31EXPMKT-6354F-A-A2Richard S Carroll Joan M Carlson 1010 Ednam Center Suite 102 434-984-0345 Janasha Bradford 1010 Ednam Center Suite 102 434-984-0345 Chris Abbott, CFP®, AAMS® Shops At Stonefield 2020 Bond Street Suite 140 434-977-6802 Donald Giannangeli, AAMS®James S Clark, AAMS® Charlottesville Charlottesville Charlottesville Charlottesville Charlottesville Charlottesville List financial advisors alphabetically by community name. List each community name only once, as illustrated on page 1. If no community names are included, list as directed by the participating branches. Marianne L Shepard, 5928 Seminole Trail 434-990-8377 Richard S Carroll 1430 Rolkin Ct Suite 5-102 434-295-1271 Joan M Carlson 1010 Ednam 434-984-0345Center Janasha Bradford 1010 Ednam Center Suite 102 434-984-0345 Chris Abbott, CFP®, AAMS® Shops At Stonefield 2020 Bond Street Suite 140 434-977-6802 Scott Jordan 115 W Main St Suite 2 540-967-0372 Gail South, AAMS® 202 East High St 434-977-0753 Donald Giannangeli, 1622 434-956-4351Timberwood James S Clark, AAMS® 1430 Rolkin Ct Suite 5-102 434-295-1271 Charlottesville Charlottesville Charlottesville Charlottesville Charlottesville Charlottesville Charlottesville Louisa Ruckersville List financial advisors alphabetically by community name. List each community name only once, as illustrated on page 1. If no community names are included, list as directed by the participating branches. Page 2 of 2 RESERVED.RIGHTSALLL.P.CO.,&JONESD.EDWARD2020©2022MAR31EXPMKT-6354F-A-A2Marianne L Shepard, AAMS® 5928 Seminole Trail Suite 106 434-990-8377 Richard S Carroll 1430 Rolkin Ct Suite 5-102 434-295-1271 Joan M Carlson 1010 Ednam Center Suite 102 434-984-0345 Janasha Bradford 1010 Ednam Center Suite 102 434-984-0345 Chris Abbott, CFP®, AAMS® Shops At Stonefield 2020 Bond Street Suite 140 434-977-6802 Scott Jordan 115 W Main St Suite 2 540-967-0372 Gail South, AAMS® 202 East High St 434-977-0753 Donald Giannangeli, AAMS® 1622 Timberwood Blvd Ste 111 434-956-4351 James S Clark, AAMS® 1430 Rolkin Ct Suite 5-102 434-295-1271 Charlottesville Charlottesville Charlottesville Charlottesville Charlottesville Charlottesville Charlottesville Louisa Ruckersville List financial advisors alphabetically by community name. List each community name only once, as illustrated on page 1. If no community names are included, list as directed by the participating branches. Page 2 of 2 RESERVED.RIGHTSALLL.P.CO.,&JONESD.EDWARD2020©2022MAR31EXPMKT-6354F-A-A2Marianne L Shepard, AAMS® 5928 Seminole Trail Suite 106 434-990-8377 Richard S Carroll 1430 Rolkin Ct Suite 5-102 434-295-1271 Joan M Carlson 1010 Ednam Center Suite 102 434-984-0345 Janasha Bradford 1010 Ednam Center Suite 102 434-984-0345 Chris Abbott, CFP®, AAMS® Shops At Stonefield 2020 Bond Street Suite 140 434-977-6802 Scott Jordan 115 W Main St Suite 2 540-967-0372 Gail South, AAMS® 202 East High St 434-977-0753 Donald Giannangeli, AAMS® 1622 Timberwood Blvd Ste 111 434-956-4351 James S Clark, AAMS® 1430 Rolkin Ct Suite 5-102 434-295-1271 Charlottesville Charlottesville Charlottesville Charlottesville Charlottesville Charlottesville Charlottesville Louisa Ruckersville List financial advisors alphabetically by community name. List each community name only once, as illustrated on page 1. If no community names are included, list as directed by the participating branches. Page 2 of 2 Marianne L Shepard, 5928 Seminole Trail 434-990-8377 Richard S Carroll 1430 Rolkin Ct Suite 5-102 434-295-1271 Joan M Carlson 1010 Ednam 434-984-0345Center Janasha Bradford 1010 Ednam Center Suite 102 434-984-0345 Chris Abbott, CFP®, AAMS® Shops At Stonefield 2020 Bond Street Suite 140 434-977-6802 Scott Jordan 115 W Main St Suite 2 540-967-0372 Gail South, AAMS® 202 East High St 434-977-0753 Donald Giannangeli, 1622 434-956-4351Timberwood James S Clark, AAMS® 1430 Rolkin Ct Suite 5-102 434-295-1271 Charlottesville Charlottesville Charlottesville Charlottesville Charlottesville Charlottesville Charlottesville Louisa Ruckersville List financial advisors alphabetically by community name. List each community name only once, as illustrated on page 1. If no community names are included, list as directed by the participating branches.
Janasha Bradford 1010 Ednam Center Suite 102 434-984-0345
Chris Abbott, CFP®, AAMS® Shops At Stonefield 2020 Bond Street Suite 140 434-977-6802 Scott Jordan 115 W Main St Suite 2 540-967-0372 Gail South, AAMS® 202 East High St 434-977-0753 Donald Giannangeli, 1622 Timberwood Blvd 434-956-4351 James S Clark, AAMS® 1430 Rolkin Ct Suite 5-102 434-295-1271 Charlottesville Charlottesville Charlottesville Charlottesville Charlottesville Charlottesville Charlottesville Louisa Ruckersville List financial advisors alphabetically by community name. List each community name only once, as illustrated on page 1. If no community names are included, list as directed by the participating branches. Page 2 of 2 RESERVED.RIGHTSALLL.P.CO.,&JONESD.EDWARD2020©2022MAR31EXPMKT-6354F-A-A2Marianne L Shepard, AAMS® 5928 Seminole Trail Suite 106 434-990-8377 Richard S Carroll 1430 Rolkin Ct Suite 5-102 434-295-1271 Joan M Carlson 1010 Ednam Center Suite 102 434-984-0345 Janasha Bradford 1010 Ednam Center Suite 102 434-984-0345 Chris Abbott, CFP®, AAMS® Shops At Stonefield 2020 Bond Street Suite 140 434-977-6802 Scott Jordan 115 W Main St Suite 2 540-967-0372 Gail South, AAMS® 202 East High St 434-977-0753 Donald Giannangeli, AAMS® 1622 Timberwood Blvd Ste 111 434-956-4351 James S Clark, AAMS® 1430 Rolkin Ct Suite 5-102 434-295-1271 Charlottesville Charlottesville Charlottesville Charlottesville Charlottesville Charlottesville Charlottesville Louisa Ruckersville Julie Ballard REALTOR julie.ballard@nestrealty.com434.987.5441www.nestrealty.com/ "Above and beyond doesn't begin to describe the effort and expertise Julie brings to table...."the
SERVICES 101 PLUMBER Michael & ServicesSon michaelandson.com Runner-up: LACO 1004 E. Jefferson St., 971-2700 HEATING/AC HeatingAlbemarle&Air albemarleheating.net Runner-up: Robertson Electric robertsonelectric.com LAWYER OR LAW FIRM EnvironmentalSouthernLawCenter southernenvironment.org Runner-up: Tucker Griffin Barnes tgblaw.com BANK UVACreditCommunityUnion uvacreditunion.org Runner-up: Wells Fargo wellsfargo.com MORTGAGE LENDER AtlanticMortgageCoast atlanticcoastmortgage.com Runner-up: C&F CorporationMortgage cfmortgagecorp.com FREE RIDE Access to public transportation is a cornerstone of a healthy community. But for those for whom travel-by-CAT is difficult, Jaunt fills in the gaps—and has since 1975. The curb-to-curb demand-response (i.e. not a fixed route) is $1.50 each way, but those with disabilities ride free.—CH CONTINUED FROM PAGE 97 CONTINUED ON PAGE 105 AMOSEZE
102 Georgia Lindsey ASSOCIATE BROKER www.georgialindsey.comgeorgia@nestrealty.com434.566.4635 Born and raised in beautiful passionGeorgiaCharlottesville,hasatrueforthepeopleandplacesofCentralVirginia. A&W Collectables Antique Mall Over 60 Booths and Furniture Warehouse! 3714 Richmond Rd, Keswick • Open Wed-Sun 9:30-5:30 6 miles east of Charlottesville • AWCollectables • 434-984-0820 GardenUniqueFurnitureJewelryAntiquesGiftsDecor Mid SeasonalCottageGlasswareCenturyArtworkChicDecor BARBERSHOPCHUNG'S Thank you, Charlottesville For Voting Us One of Your Favorites! 626 Albemarle Square 29 North, next to 434-973-7578ACACMon-Fri7:30am-7pmSat7:30am-6pmSun9am-6pm WINNER BARBERSHOPBEST
Lara, now the organization's executive di rector, first connected with Sin Barreras and founder Fanny Smedile at its flagship event, Cville Sabroso. There, he discovered the likeminded Latin American community members he'd been seeking.
hen Edgar Lara moved to Charlot tesville 10 years ago, he soon learned two things. One, the Latinx community was isolated. Two, a tiny, brand new local organization, Sin Barreras, was on a mission to change that.
Smedile founded Sin Barreras officially in 2012. It was a 100 percent volunteer agency for roughly its first four years. Smedile and her small group of volunteers built on the work she had done connecting folks with re sources—be it food, interpretation, or legal support—for more than a decade. The organization grew in response to need. Sin Barreras applied for and obtained its first grant in 2015. The group's volunteers built their budget further through grassroots fun draising and hired their first employee in 2016. According to Lara, the first Sin Barreras hire didn't work out. That's when he decided he would pause his own career and take the po sition himself. The 2016 election only acceler ated his plans to push the organization for ward. The 2017 Unite the Right Rally pushed everyone even harder. Today, Sin Barreras provides more compre hensive services to Spanish speakers and the immigrant community than it ever has before: social, legal, and health support; adult educa tion programs; events like the annual Cville Sabroso; and community engagement. The education component is significant—Sin Bar reras assists with primary and secondary schooling and helps folks obtain GEDs and complete leadership and tech training. The group doesn't have lawyers on staff, but the organization can help those in need through its network of affiliated attorneys. Most re cently, Sin Barreras began advocating for im migrant rights on a national level.
Sin Barreras assists immigrants and Spanish speakers in C'ville and beyond SERVICES
Borderless patrol
"We are there for people's urgent needs first of all," Lara says. "Our community has all kinds of different needs…every challenge you can imagine."
Sin Barreras offers office hours Monday to Thursday from 2-7:30pm, and the orga nization still takes calls at the same phone number Smedile gave out as her personal cell years ago.
Smedile herself moved to Charlottesville in 2000 and felt much as Lara did 12 years later. An immigrant from Ecuador, she had taken it upon herself to make changes in her first U.S. home of New Jersey. She brought the same outlook to C'ville. Working mostly through her church at the time, she frequently gave out her cell phone number to Latin American people new to the area and others who she thought she could personally help make their way.
"This is a community that is taken advantage of. It happens constantly," Lara says. "Every thing we do is advocacy, raising voices, and empowering people."—SG
W
103
"In getting to know Charlottesville, I didn't see the community I came from," Lara says. "The people I would meet, they didn't understand me. The microaggressions—it was constant, and it made me feel like, 'Wow, you have no idea.'"
AMOSEZE
Thank you for your nomination "As a Real Estate attorney, I worked with literally hundreds of Realtors. In terms of prompt service, invaluable assistance, consummate professionalism, and sincere concern for the clients, Trey ranks among the very best I have seen." -Home Buyer 2022 434-409-8308 | Treydurham@kw.com The Realtor who knows your Neighborhood Trey Durham, Associate Broker Sell | Buy | Invest WINDOWS • SIDING • DOORS • BLINDS Visit Our Showroom in the Rio Hills Shopping Center next to Kroger! Class A Contractor # 2705145469 Call Today for FREE In-Home Consultation (434) 465-6558 charlottesvillereplacementwindows.com NOT YOUR TYPICAL WINDOW REPLACEMENT COMPANY! MAKE YOUR HOME BEAUTIFUL & ENERGY EFFICIENT YEAR ROUND! CALL FOR CURRENT OFFERS AND FINANCING OPTIONS.
SERVICES 105 FINANCIAL ADVISOR (MHSwansonMargieSwanson&Associates) mhswanson.com Runner-up: MaryAnna Gilmer (AmeripriseServices)Financial ameripriseadvisors.com INSURANCE AGENT Gary (StateAlbertFarm) garyalbert.com Runner-up: Beth Towe Heck (Towe Insurance Service) toweinsurance.com APARTMENT COMPLEX CityWalk Apartments citywalkapartments.com Runner-up: Avemore Apartments avemoreapartments.com ASSISTEDCOMMUNITYLIVING/RETIREMENT The Lodge at Old Trail 330 Claremont Ln., Crozet, 823-9100 Runner-up: The Colonnades 2600 Barracks Rd., 333-7161 PLACE OF WORSHIP The Point Church 155 Hansen Rd., 989-6961 Runner-up: Christ Episcopal Church 120 W. High St., 293-2347 NONPROFIT AlbemarleCharlottesville-SPCA 3355 Berkmar Dr., 973-5959 Runner-up: PACEM pacemshelter.org INTERNET PROVIDER Ting ting.com Runner-up: Firefly Fiber Broadband fireflyva.com CAR REPAIR SHOP Bob'sAlignmentWheel 923 E. Market St., 296-4523 Runner-up: Peacock Auto Service 1023 Carlton Ave., 979-7475 CONTINUED FROM PAGE 101 CONTINUED ON PAGE 109 PHOTOFILE Best Charlottesville-AlbemarleNonprofitSPCA
106 923 E. Market Street • M-F 8-5 • FREE SHUTTLE SERVICE Bob's Wheel Alignment Family owned and operated since 1981 (434) ForeignAlignment296-4523SpecialistsVAstateinspectionandDomesticvehicles Featuring CAR REPAIR SHOP WINNER Untitled-1 1 6/22/2022 9:59:30 AM WE PROVIDE EXCEPTIONAL SERVICES TO CHARLOTTESVILLE & THE SURROUNDING COUNTIES 434-973-4348 robertsonelectric.com UPRUNNER BEST HEATING/AC Didfreeunioncountryschool.orgyousay back to school? Free Union Country School does not discriminate on the basis of race, color, gender, religion, sexual orientation, disability, or national or ethnic origin in its staffing, admissions, tuition assistance, educational policies, and extracurricular or other programs.
107 THANK YOU From the bottom of our heart, thank you to those who voted for us, most of all - our residents and their families. We wouldn't be here without you. FINALIST 7 time GOLD Winner Assisted Living & 4 Time GOLD Winner Memory Care. Voted one of the "Greatest Places to Work" by Daily Progress www.RoseWoodVillage.com | Celebrating more than 39 Years of Caring | Let's keep in touch FI/RoseWoodVillage HOLLYMEAD | 2029 LOCKWOOD DRIVE, CHARLOTTESVILLE, VA GREENBRIER | 500 GREENBRIER DRIVE, CHARLOTTESVILLE, VA UPRUNNER Thank you to our clients and Charlottesville for the continued support! (434) 207-8788 • walshsremodeling.com Contact us today to set up your free estimate!
108 3079 Rockfish Valley Hwy, Nellysford, VA 22958 • www.wintergreenrealestate.com • 434-361-0500 Set Your Heights High...
CHARLOTTESVILLE'S TATTOO CULTURE IS ON THE RISE, opening in the past two years to nearly double the While the saturation art doesn't rival that of neighboring Richmond, which consistently ranks among cities in the country, Charlottesville does absorb some of that
energy and talent.
Scottyrock's Twisted Ink With decades of experience, owner Scott Morris aims to give his customers exactly what they want. Father and son run the place, and promise to treat their patrons like family.
Spitfire Tattoo In partnership with ACME, this custom-only operation shares an affinity for comic-book heroes, arcade culture, and bold colors, and has experience in large-scale tattoos.
Tattoo parlors and the artists who work in them all have different approaches. Some go through a lot of flash (the premade designs you'll see hanging on the shop's walls), others are highly customized, drawing multiple drafts to match a client's vision. Traditional style features bold, simple lines, basic shading, and colors that pop; photorealism is clearly more realistic; black and gray is reminiscent of a pen-and-ink drawing; and fine art styles adopt techniques of paint ing. It's important to find the style that matches you.
the most-tattooed
WITH ENOUGH SHOPS
109 Tattoos of town Your guide to getting inked in C'ville DOGGIE DAYCARE Pet Paradise 601 Concord Ave., 293-7387 Runner-up: Dogtopia Charlottesvilleof 315 Rivanna Plaza Dr. #120, 922-1500 PET GROOMING The Dogg House 2101 State Rte. 1403, 975-3647 and ConnectionAnimal(tie) 933 Second St. SE, 825-5472 Runner-up: Pantops Pet Salon 504 Pantops Ctr., 293-2424 VETERINARY CLINIC Old AnimalDominionHospital 811 Preston Ave., 971-3500 Runner-up: VeterinaryGeorgetownHospital 200 Georgetown Way, 977-4600 TATTOO/PIERCINGPARLOR BenTattoosAround 703 W. Main St., 923-8282 Runner-up: ACME Tattoo & Piercing 104 14th St. NW, 293-6730 CONTINUED ON PAGE 111 SERVICES CONTINUED FROM PAGE 105
town's total.
Charlottesville staples Ben Around Tattoos (below) One of the city's longest-running parlors, Ben Around was opened by award-winning tattoo artist Ben Miller in 2006. The shop has sustained its reputation for high-end custom artwork, and Miller particularly enjoys black and gray realism and fine-detail work that comes to life.
Newcomers Magnolia Tattoo Studio Newly opened by Molly Freeman, a former apprentice of Miller's, Magnolia fosters an intimate, welcoming en vironment. With a degree in fine art, Freeman enjoys fine-lined, delicate botanical work.
Have Heart Tattoo Recently opened on the Downtown Mall, Have Heart focuses on tradi tional black and gray stamps with clear, bold lines.—MD
of body
TWIGGSASHLEY
ACME Tattoo and Piercing Located off 14th Street, ACME can do it all: tattoo, piercing, custom, or flash. The shop's color ful atmosphere reflects the traditional style and punchy pop artwork you'll see in this space.
110 ANNE BURROUGHS Associate Broker & REALTOR® Let's Talk! 434.422.2242 AnneBurroughs.comanne.burroughs@nestrealty.com "Anne made what can be a very stressful experience straightforward and easy." ~ Chris K. "No one would ever believe the brick walls we kept hitting, but Anne pushed through until the end." ~ Judy V. "Anne made us feel like we were her only clientsshe was ALWAYS available to us." ~ Kate H. YOUPROFESSIONALISMCANLEANON. NEST REALTY - Winner, Best Real Estate Company 126 Garrett St, Ste 126, Charlottesville VA 22902 TOWE INSURANCE SERVICE, INC 304 EAST JEFFERSON STREET • CHARLOTTESVILLE, VA 22902 Beth Towe Heck, CIC beth@toweinsurance.comPhone:434-295-5191 UPRUNNER INSURANCEBESTAGENT Smooth Skin Laser is grateful to be your #1! 2015 Woodbrook CharlottesvilleCourt Coming RichmondSoon HAIR REMOVAL Smoothskincville.com(434)964-8714 Come see us at our SECOND LOCATION in RichmondOctoberOpening3! WINNER
111 BARBERSHOP BarberChung'sShop 626 Albemarle Square, 973-7578 Runner-up: House of Cuts Barber Studio 103 14th St. NW, 202-0484 BLACK BARBERSHOP The Barbers Den 169 Seminole Ct., 202-1027 Runner-up: Mel's Barber Shop 207 Dice St., 242-5876 HAIR SALON Moxie Hair & Body Lounge 612 Preston Ave., 979-5556 Runner-up: Bristles 716 Rio Rd. W, 977-1411 BLACK HAIR SALON Sola Salon Studios 345 Merchant Walk Sq., 865-2230 Runner-up: Dread Head 1740 Broadway St., 806-2355 EYEBROW STUDIO The Brow House 722 Preston Ave. #106, 825-5333 Runner-up: Love Face & Body Spa 216 Third St. NE, 984-5046 HAIR REMOVAL Smooth Skin Laser 2015 Woodbrook Ct., Suite A, 964-8714 Runner-up: Love Face & Body Spa 216 Third St. NE, 984-5046 DAY SPA Halo Salt Spa 400 E. Main St., Suite 2, 234-3827 Runner-up: Love Face & Body Spa 216 Third St. NE, 984-5046 MEDICAL SPA Signature Medical Spa 3350 Berkmar Dr., 923-4646 Runner-up: Nua Medical Spa 600 Peter Jefferson Pkwy., Suite 270, 956-4835 NAIL SALON NailsSerenity&Spa 923 Preston Ave., 529-8221 Runner-up: Lee's Nails 305 Rivanna Plaza Dr. #103, 282-2041 MASSAGE Halo Salt Spa 400 E. Main St., Suite 2, 234-3827 Runner-up: Love Face & Body Spa 216 Third St. NE, 984-5046 OVERNIGHT STAY Quirk Charlottesville 499 W. Main St., 729-1234 Runner-up: Boar's Head Resort 200 Ednam Dr., 296-2181 CONTINUED FROM PAGE 109 SERVICES Best HomebuilderDevelopmentSouthernHomesHAMRICKVIRGINIA
112 Engaged. Included. Valued. Jefferson Area Board for Aging jabacares.org Respite & Enrichment Centers JABA offers an inclusive community where we fully embrace and value members through activities, socialization, and intergenerational connections— all in a safe and secure environment. And for loved ones, a comprehensive support system so you can go to work, or simply have some time for yourself— with peace of mind. Personalized, weekday enrichment for adults with dementia or disabilities: Engaging Supportive,activitiestrained staff Nutritious lunch and snacks Affordable, with scholarships available Call today to schedule a visit. Charlottesville (434) 817-5235 Louisa (540) 500-5961 434.220.5656 mls ??????? $Pricemls ??????? $Price 434.220.5656 real estate partners sloanmanis.com mls 499612 • Great opportunity to own a mixed use property • Office suite on the 1st floor (2 apartmentarea,bathroom)andoffices,receptiona1bedroomonthe2ndfloor • New roof,wall heat/ac units • Great front porch, private fenced yard and off-street parking. mls 496870 $495,000 backsplash • Huge dining room for entertaining, plus a bright and open family room • First floor master suite and a finished terrace level • Quiet country living, great mountain views • 25 minutes to the heart of Charlottesville sloanmanis.com Experience. Knowledge. Integrity. These qualities define Sloan Manis Real Estate Partners. David Sloan, Aaron Manis and our entire team ensure that no detail too small is overlooked, whether helping you buy or sell a property. We at Sloan Manis Real Estate Partners have built a strong team of agents that reflect our commitment to exceptional, professional and friendly service. Homes Recently Sold 5478 Oxbow $720,000Drive 1776 Locust Shade Lane $940,000 600 Marshall $650,000Court 2283 Camargo $1,130,000Drive 434.220.5656We can help you find your dream home. Represented the Seller: Represented the Seller:Represented the Buyer: Represented the Buyer:
F ollowing the arrival of the coronavirus pandemic, gun violence spiked in Charlottesville, particularly in the city's predominantly Black neighborhoods. There were four gun homicides in 2020—a notable uptick from the two homicides in 2019 and one in 2018. By the end of the year, the Char lottesville Police Department had responded to 122 shots-fired incidents. This rise in gun violence continued into 2021, with multiple shootings taking place in or near public hous ing communities. However, the year ended with zero homicides.
To tackle the root causes of gun violence, the squad also aims to expand its commu nity programming. It plans to continue host ing youth events, and will also work to guys are going to be re-incarcerated…if they don't have certain avenues they can travel to get their life together."
113
B.U.C.K. Squad tackles gun violence in city SERVICES
Making a difference
"The first 72 hours are the most important hours of a person getting out of jail. That's when he's going to choose what direction he's going to go in," says Dickerson. "A lot of these B.U.C.K. Squad Executive Director Herb Dickerson says the nonprofit is working to secure several grants in order to place 10 to 15 more violence interrupters in each of the city's predominantly Black neighborhoods.
The city has the B.U.C.K.—Brothers United to Cease the Killing—Squad to thank for this drop in gun-related deaths, says its Executive Director Herb Dickerson. Since January 2021, the nonprofit has intervened in conflicts, at tempting to talk down clashing groups before they start shooting. In 2021, Dickerson says the squad inter vened in about 79 incidents. So far this year, that number has been 46. "The whole thing is developing relationships within these communities, and letting folks know what you're attempting to do to help [the] guys with these guns and selling drugs. There is another way," says Dickerson. "Our personal experience and reputation proves that you can do different."
ROBINSONJOHN
Under Dickerson's leadership, the squad has continued to connect conflicting parties with the community resources they need, like men tal health care and job opportunities, and con tinually follow up with them to make sure they do not turn back to violence. "When you get to know them, they don't really want to shoot these guns anyway," says Dickerson. "Most of them are just trying to drive attention to themselves," especially those whose fathers are incarcerated. In addition to gun violence, the squad re ceives calls on its 24-hour hotline related to domestic violence, substance abuse, missing children, and other emergencies.
With additional funding, the organization plans to offer mental health services, career development, financial planning, grief counsel ing, vocational training, and other critical pro grams, as well as establish a permanent physical headquarters—including mediation centers and wraparound services—in the near future.—BE prevent recidivism. In collaboration with Piedmont Virginia Community College, member Bryan Page recently developed a 12-week re-entry program that connects formerly incarcerated people with job train ing and mentorship.
Our
We
Fincham & Associates, Inc. is the premier appraisal firm in the Charlottesville Area. As an independently owned and operated franchise of Valuation, one of the largest appraisal firms in the nation, Fincham & Associates, Inc. offers their clients a wide variety of appraisal services both locally and nationally. knowledge, expertise, and high-quality appraisal services is unmatched in the profession. Bring Value Home. Fincham & Associates offers a broad spectrum of services for residential properties including; appraisals for loan origination, forensic and valuation fraud reviews, litigation support, statistical analysis and collateral valuation reviews. and his staff service a diverse property type range that includes green homes, rural property large acreage estates, new construction, complex designs custom high value estates, as well as typical residential clients include government agencies, GSEs, law firms, management firms, lenders, CPAs and others who rely on the firm's specialized services and high level of expertise.
risk
homes,
114
homes. Our
mortgage
Woody
REAL ESTATE APPRAISERS & CONSULTANTS Woody Fincham SRA, AI-RRS, (757)wfincham@cvillevalue.comRAA750-7877 14 Lafayette Dr • Palmyra, VA woodyfincham.com22963 408 East Market Street, Suite 202 Charlottesville, VA 22902 Office: (434) 979 - 4822 Fax: (844) 247www.petrichorwealth.com7850www.mhswanson.com It takes a Team... Thank you clients and friends for your collaboration with us. Wealth Management | Retirement Planning Jason Statuta, CFP Managing Director Wealth Advisor Margreta Swanson LPL Financial Advisor Amanda OperationsDirectorStevensonof&ClientService ClientEchevveriaChristinaServiceAssociate Securities and advisory services offered through LPL Financial, a registered investment advisor, member FINRA/SIPC.
and
115 DISCOVER THE CREDIT UNION DIFFERENCE JOIN ONLINE TODAY! THANKUVACREDITUNION.ORGYOU for voting us BEST Bank1 434-964-2001 • 888-887-9136 membership eligibility required. equal housing opportunity. insured by ncua. 1 For contest purposes, UVA Community Credit Union proudly accepts being named "Best Bank." Credit Union's are not-for-profit financial cooperatives, owned by members, and differ from banks. WINNER Helen Ascoli ASSOCIATE BROKER helen.ascoli@nestrealty.com434.996.2225www.nestrealty.comHelen'srichhistoryofcustomerserviceanda "people first" mentality, combined with her attention to detail and business acumen, make her a natural Realtor. CONTACT US TODAY! TO BUY JUST SOLD! BUY AND SELL CVILLE TEAM REALTORS OR SELL "Candice is a joy to work with! She really cares about her clients and goes above and beyond tomake the entire experience actually enjoyable " -Rachel CALL US "Candice is very professional & diligent in meeting her clients needs! So easy to work with & really CARES about her clients. Buying or Selling a home can be stressful but she truly made it feel seamless!" -Josh SOLD Eat up! Taste is everything. There'sBOOKS!muchto learn from a cookbook Teacher'sEDUCATION!PetNat'soeno-schoolART! A local creator takes to the kitchen At the YMCA, a café built on inclusivity WHY YOU SHOULD BE EXCITED ABOUT THESE 9 JUST-OPENED EATERIES GOOD IS NEW!
#cvillebuilders www.cvillebuilders.cominfo@cvillebuilders.com434.296.9119 1130 E High Street, Unit P | Charlottesville, VA 22902 YOUR DREAM. OUR PASSION. EXCEPTIONAL EXPERIENCE. BEST HOMEBUILDER Building custom homes in Charlottesville and the surrounding counties for 38 years FINALIST On behalf of our staff, designers, and tradesmen, we thank you for voting Charlottesville Area Builders as a finalist for the best home builder. These talented individuals share our vision, attention to detail, and desire to be a cut above. -Mike and Isobel Sadler
117 Country Living in virginia MURDOCH MATHESON 434.981.7439 | murdoch.matheson@sothebysrealty.commurdoch-matheson.com THE BIG LONELY 2205 BIG LONELY LN, MONTEREY, VA | 3,240 ACRES | MLS 630464 | $10,000,000 | 3BED, 2 BATH & 3 HALF A single tax map parcel in Highland County, VA (Virginia's Switzerland) consisting of 3,240-acres and a stunning custom log and stone house with a slate roof and one sensational view. A "pure" view shed with not other property in sight. The Big Lonely is a rarity, for sale for the first time in over 30 years - a remarkable property with the opportunity to own an entire valley. There is one road in and one road out and the future owner of this property must be bold in spirit with a true appreciation for the land. The Virginia Department of Wildlife Resources owns the better part of 8,000-acres adjoining so the trail system is virtually endless. This is one of the last great places. 2559 PALMER DRIVE KESWICK, VA | 604363 | 2,425,000 | 3 BED, 3 BATH & 1 HALF Contemporary home with an open concept floor plan just off the golf course in Keswick Estate. 2884 PALMER DRIVE KESWICK, VA | 604640 | $2,675,000 | 4 BED, 4 BATH & 1 HALF Country Retreat privately sited on 4-acre lot with phenomenal views and room to entertain.
118 Currituck Model in Belvedere | 905 Belvedere Blvd, Charlottesville, VA 22901 Villa Model in Old Trail Village | 406 Astel St, Crozet, VA 22932 MODEL HOMES OPEN DAILY 12-5 | 434-973-3362 | craigbuilders.com Tour ou ewest Model Homes in Belvedere and Old Trail Village Currituck Model in Belvedere | 905 Belvedere Blvd, Charlottesville, VA 22901 Villa Model in Old Trail Village | 406 Astel St, Crozet, VA 22932 MODEL HOMES OPEN DAILY 12-5 | 434-973-3362 | craigbuilders.com Tour ou ewest Model Homes in Belvedere and Old Trail Village Currituck Model in Belvedere | 905 Belvedere Blvd, Charlottesville, VA 22901 Villa Model in Old Trail Village | 406 Astel St, Crozet, VA 22932 MODEL HOMES OPEN DAILY 12-5 | 434-973-3362 | craigbuilders.com Tour ou ewest Model Homes in Belvedere and Old Trail Village Semi-Custom Main Level Living Homes Surrounding a Pocket Park from the Upper $500's! Decorated Model Home Now Open! Conceptual images shown. Pricing and design subject to change Decorated Model Home Now Open off Rt 29N—Available to Tour Today! OPEN DAILY 12-5 | NorthPointe@craigbuilders.com434-987-6522|craigbuilders.com/northpointe Future Community Clubhouse/Pool Open!ModelHomeNow WINNER LOCAL IMPROVEMENTHOMESTORE SALES • SERVICE • PARTS • WARRANTY FREE ASSEMBLY • FREE IN-TOWN DELIVERY
meticulouscraftsmanship&timelessfinishes 434.282.4584 evergreenhomebuilders.com Albemarle|Charlottesville|SpringCreek 434.244.9255 1111 E. WATER ST. CITYWALKAPARTMENTS.COM ThankYou FOR VOTINGUS
120 A special event facility with a contemporary, professional atmosphere. The 3,500 square feet of column-free space accommodates business seminars, board meetings, department training and workshops, luncheons, receptions, graduations, weddings, and more. 550 Hillsdale Drive, Charlottesville, VA 22901 (434) www.hillsdaleconferencecenter.com817-9333Look to us for the solution! Carol and InvestigatorsParanormalReed Curated apparel, accessories & unique gifts. For grownups, sizes XS to 3X. Preloved, vintage, handmade, upcycled & new. 1716-1718 Allied Street (in McIntire Plaza next door to Circa) 434-244-7111 • www.rethreadscville.com
121 • Granite countertops, stainless steel appliances & white shaker cabinetry in renovated apartments • Washer and dryers in every apartment home • Attached and detached garages available • Two minute walk to Darden Towe Park • Charlottesville Area Transit bus top at community entrance • Resort-style swimming pool • Lush rose garden courtyards • Large fitness center WD Bath ncheKit Living Room 15 10 x 14'1" 12Bedroom7x11'3"Walk-InClosetEntry P C Dining Room 14 8 x 8'8" Walk-InloseCt Bath Dec12Bedroom7x11'10"k Spacious private deck with bedroom access Host a dinner party with friends Master bedroom with large walk in closet & private bath 9' ceilings with crown molding Nestled o the beaten path but easily accessible to downtown, Avemore is luxury living at its best. 1540 Avemore Lane | Charlottesville, VA 22911 (434) 204-2454 | Leasing@AvemoreApartments.com AvemoreApartments.com PIERCE MANSE 1,209 SQ FEET 2BD 2BA UPRUNNER
122 5022 Plank Road, North pippinhillfarm.comGarden434.202.8063401 East Main Street, Downtown redpumpkitchen.comCharlottesville434.202.6040 PIPPIN HILL FARM & VINEYARDS CULINARY TASTING ROOM Custom Selection of Wines Paired with Seasonal Dishes VINTNER'S TABLE Chef Curated Multi-Course Local Fare and Wine Pairings ORGANIC KITCHEN GARDENS 40 Planting Beds with 3-Season Crop Rotations AGRITOURISM Chicken Coop, Apiary, and Greenhouse PRIVATE EVENTS In Our Granary & Reserve Room for Up to 200 Guests RED PUMP KITCHEN TASTING MENU European-inspired 3 or 4-course options PRIVATE EVENTS Luncheons, Rehearsal Dinners, Weddings, and Welcome Parties UPRUNNER
123 WEDDINGS FARIELLOJEN Through the lens of Jen Fariello, this year's Best Photographer,Weddingyourbigdayshines.
124 PREMIUM FULL SERVICE CATERING FOR ALL YOUR EVENT NEEDS BEST OF CVILLE 2022 WINNER | HMCATERING.COM WINNER EXPERIENCE on the downtown mall –319 East Main Street, Charlottesville, VA - 434-295-4258 Your Friendly Family Jewelry Store Since 1945 TUELSinceJEWELERS1945 on the Historic Downtown Mall 319 East Main TuelJewelers@aol.com434.295.4258Street Serving the University Community Bulova watches, 14k, Sterling, Platinum Jewelry, Jewelry &Watch Repair Engraving, Pearl Restringing Watch Battery Replacement Jefferson Cups Virginia Cups Revere Bowls, Pewter Items Made in Virginia We carry Authorized University of Virginia Jewelry Watches Charms Cufflinks Earrings Serving the University Community Bulova watches, 14k, Sterling, Platinum Jewelry, Jewelry & Watch Repair, Engraving, Pearl Restringing, Watch Battery Replacement . Watch and Jewelry Repair Jefferson Cups, Virginia Cups, Revere Bowls, Pewter Items - Made in Virginia We carry Authorized University of Virginia Jewelry – Watches – Charms – Cufflinks - Earrings Community 14k, PewterPearlJewelrySterling,&WatchRestringingReplacementVirginiaCups,ItemsVirginia University of WatchesEarrings BEST JEWELRY STOREWINNER 2244 Old Ivy Charlottesville,RoadVA 22903 office 434-977-1222 email ivyinnrestaurant.comivyinn@ivyinnrestaurant.com RUNNER UP Best Restaurant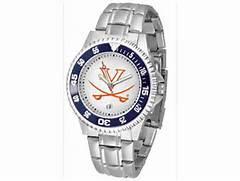 125 WEDDINGS WEDDING VENUE KingVineyardsFamily 6550 Roseland Farm, Crozet, 823-7800 Runner-up: Pippin Hill Farm & Vineyards 5022 Plank Rd., North Garden, 202-8063 REHEARSAL DINNER VENUE The Local 824 Hinton Ave., 984-9749 Runner-up: Early Mountain Vineyards 6109 Wolftown-Hood Rd., Madison, (540) 948-9005 WEDDING PLANNER Just A Little Ditty justalittleditty.com Runner-up: Hannah Rose Design hannahroseeventdesign.com WEDDING PHOTOGRAPHER Jen Fariello jenfariello.com Runner-up: Hunter & PhotographySarah hunterandsarahphotography.com CEREMONY MUSICIAN The Bloom Trio thebloomtrio.com Runner-up: Melodious Strings Quartet melodiousstrings.com CONTINUED ON PAGE 127 LOOK AT THAT Given Charlottesville and Albemarle's proximity to the moun tains, a list of must-haves for a wedding venue often includes a view. Say hello to Eastwood Farm & Winery. Inside Charlottes ville city limits, Eastwood includes three photo-worthy spots to say "I do": The Mountaintop, situated at the top of a forest of ancient trees; The Terrace, framed by views of the Blue Ridge Mountains and the orchards; and the orchards them selves, surrounded by apple and pear trees.—CH MALLOYHANNAH
The
is a group of professional string musicians who perform for wedding ceremonies, cocktail hours and receptions, business events, and a wide array of other types of events in the Shenandoah Valley, Richmond, Northern Virginia, Maryland, Washington D.C., and beyond. We specialize in providing elegant and professional string quartets, trios, duets, soloists, and other types of string ensemble music for events and venues. (804) harrisonburgstrings@gmail.com313-7270melodiousstrings.com
126 12 PASSENGER TRANSIT LIMOUSINE The Transit Limousine has all the luxury you have come to expect from a standard limousine, but with enough room for everyone. This is the perfect vehicle to enjoy Charlottesville's many wineries and breweries with friends and family. Call Us at: (434) 973-5466 (888) 725-5466 (LIMO) 47–55www.ambassadorlimos.comPASSENGERMOTORCOACH
Motor Coach is the largest vehicle type in our fleet. We have two sizes of Motor Coach, 47 Passenger and 55 Passenger, both of which are ideal for large groups. These vehicles enable you to transport a significant number of passengers at one time 25 MINIPASSENGERBUS Our Mini Buses are great vehicles for medium sized groups. These 25 Passenger vehicles, with their large viewing windows and individual seating, are a great way to tour the local area or shuttle guests from one location to another. UPRUNNER TRANSPORTATION stationery . gifts . custom wedding & event papers 321 east main street . downtown mall . 434.979.6366 hey@thinkrockpaperscissors.com . @rps_cville www.thinkrockpaperscissors.com
Melodious Strings
YOU MIGHT EXPECT THAT THE Bradbury—that monumental, stone building with carved columns on the Downtown Mall— has a storied history. It stands out with an allure of grandeur. That expectation is realized by stepping into the tiled grand hall with par allel rows of towering columns and a high, echoingDesignedceiling.in1916 by prolific Charlottesville architect Eugene Bradbury to house the Peo ple's National Bank, its tiled grand hall, tower ing columns, and high, echoing ceiling—not to mention its swinging vault—still project the security that would have been valued by that institution. In 2016, the building was re born as Prime 109, a high-end steakhouse. It wasn't until the summer of 2021 that the cur rent operators got a hold of the space and opened The Bradbury as an event venue. The relatively young spot is driven by the combined experience of Harvest Moon (cater ers), Just a Little Ditty (event planners), Cra mer Photo, and business specialists. Togeth er they form the board of managing partners that launched The Bradbury to synthesize their skills in hospitality.
While The Bradbury expects to find the majority of its clientele via private events such as weddings and corporate bookings, its café is open to everyone from 8am-2pm, MondayFriday, and it has hosted public festivities: fun-cville's disco parties, UVA's Crave fashion show, and the Tom Tom fest's late-night danc ing.—MD
SHIELDSCRAMERSARAH
The Bradbury breathes new life into historic building
127 WEDDINGS CATERER HarvestCateringMoon hmcatering.com Runner-up: The Local thelocal-cville.com FLORIST Hedge Fine Blooms 115 Fourth St. NE, 293-8825 Runner-up: Southern Blooms southern-blooms.com CAKES AND DESSERTS Albemarle Baking Co. 418 W. Main St., 293-6456 Runner-up: Cakes by Rachel mycakebyrachel.com WEDDING MUSIC Big Ray and The Kool Kats bigrayandthekoolkats.com Runner-up: Sam Hill Entertainment samhillbands.com EVENT RENTALS MS Events mseventscville.com Runner-up: Blue Ridge ProductionEvent blueridgeeventproduction.com CONTINUED ON PAGE 128 CONTINUED FROM PAGE 125
Cracking the safe
128 WEDDINGS MAKEUP ARTIST Evonne Burns (Posh Bride) poshbrideva.com Runner-up: Rouge 9 rouge9.com HAIR STYLIST Top Knot Studio topknotstudio.com Runner-up: Posh Bride poshbrideva.com TRANSPORTATION LimousineAlbemarle albemarlelimousine.com Runner-up: Ambassador Limousine ambassadorlimos.com PROPOSAL SPOT CarterOrchardMountain 1435 Carters Mountain Trail, 977-1833 Runner-up: The Farmhouse at Veritas veritasfarmhouse.com BACHELOR/BACHELORETTECELEBRATIONSPOT Nelson 151 with Cville Hop On Tours cvillehopontours.com Runner-up: Veritas Vineyard & Winery 151 Veritas Ln., Afton, (540) 456-8000 CONTINUED FROM PAGE 127 POP, POP, FIZZ, FIZZ You likely already know the name Thibaut-Janisson for its Champagne-style blanc de blanc (once served at the White House State Dinner it's that good), but it's the winery's Vir ginia Fizz that you'll be sipping at local weddings. A fruitier, creamier, less-expensive sparkler than its fancy counterpart, Fizz comes in at under $20 a bottle, making it an easy addi tion to your event drink menu.—CH PHOTOSTAFF
The two have been dealt a few curveballs in their time as owners of the business: Antol was diagnosed with breast cancer in 2016, their shop was mere feet from the deadly Unite the Right Rally in 2017, and, like many retailers, COVID forced them to temporarily shut their doors in 2020.
"I love when customers laugh out loud at a card that I've selected, or when someone com ments on our wide selection of products and how much they love our store," says McNul ty-Haynie, who oversees the retail side of the company. Since they've opened, the friends— they were roommates and co-workers looking for a change when they heard RPS was for sale—have made plenty of changes, both big and small. They've upgraded the point of sale system, they've expanded the team to include six more people, they've grown the retail store to include gift items beyond cards.
"Ultimately, what stays the same is our com munity who values shopping local, picking up the product with their own two hands, ap preciating the old-world texture of letterpress or cotton stock," McNulty-Haynie says.
"Those things don't translate the same online."
129 WEDDINGS
"If we have learned anything working in the event world, it's when you're thrown curve balls, you just have to power through and find a solution," says Antol, who handles the com pany's design and art direction. "You try and spin the positive, not just for you but for your clients and community."
Even prior to Antol's diagnosis, the women had launched Paper for a Cause, taking 10 per cent of retail sales each Tuesday and donating it to a local charity benefiting causes to which they felt personally connected. After August 12, Antol designed the teal C'ville heart—still a ubiquitous local symbol of unity—and togeth er they created merchandise that allowed them to donate nearly $25,000 to the Charlottesville Area Community Foundation Heal Charlot tesville Fund. COVID pushed them to create an online store ("finally!" Antol says), and in spired Project Connect, an initiative in which they partnered with other local businesses to create downloadable PDFs with Charlottesvilleinspired activities to do during quarantine. This sense of community is the retailers' superpower. They see themselves as part of a larger Charlottesville story, and want to con tribute accordingly. Sometimes that means designing a window display that makes a pass erby smile—like the time they suspended two wooden swings from the ceiling or created larger-than-life ice cream cones from tissue paper—or sometimes it's designing a unique crest for a couple's custom wedding invitations.
WILLIAMSTRISTAN Rock Paper Scissors owner Heather McNulty-Haynie and Dani Antol bought the paper goods company 12 years ago and have since turned it into a go-to for all things gifts and greeting cards.
They've got the goods
Community is everything for Rock Paper Scissors' leading ladies A nyone in the event industry knows: Even the best-laid plans sometimes go awry. It's a little bit like that in the retail space, too. But Dani Antol and Heather McNulty-Haynie have enough experience at this point—having owned Downtown Mall paper goods store Rock Paper Scissors for 12 years—to make lemonade from lemons.
Antol agrees. "Our success has so much to do with being in Charlottesville and this com munity that understands what supporting local means," she says. "It's big, C'ville thrives on it, and it's what makes it all work so well."—CH
Thibaut-Janisson Winery | Charlottesville, Virginia | (434) 996-3307 | claude@tjwinery.com Thibaut-Janisson was born from a long friendship that began in a Grand Cru village in the Champagne region of France and continues today in Blue Ridge Mountains of Charlottesville, Virginia. Photography Family Weddings Businesses VVinoC info@vvinoc.comvvinoc
Another favorite moment is on the wedding day, when Waller and the couple walk into the reception space and see their design brought to life, just before guests are invited to join them.
A University of Virginia grad with a master's degree in art history, Waller started Day by Fay in 2017 after spending five years assisting a friend with her wedding planning business. She says a semester in Rome, where she im mersed herself in the city's classical art and architecture, literature, music, and tradition, still inspires her style, "a blend of timeless andWaller'swhimsical."primary focus, though, is on the planner-client relationship. The first thing she offers her clients is a 45-minute video call, during which she learns more about each of them, their vision for their wedding, and the kind of support or guidance they're look ing for when it comes to their day. "It's so important that the relationship is a mutual one in which direct conversations can be had with total transparency, and expectations can beWallermanaged."saysone of the things she enjoys most about the wedding planning process is present ing a couple with their design board, a reflec tion of their lifestyles and a vision for their wedding with "a uniquely curated design…[that she's created] just for them."
PETRASSERA
Sarah Fay Waller makes your big day the best day I t takes a lot to surprise Sarah Fay Waller. No, she's not a spy. Nor is she a volcanolo gist or a roller coaster designer or an un derwater welder. She's a wedding planner, and when she says she's seen and heard it all (say, a bride who dreamed of synchronized swim mers performing during the cocktail hour), believe her. "I'm always up for the adventure of the unexpected!" Waller says. "And any oppor tunity I have to ensure that a couple's day is a true reflection of their individual styles and personalities, as well as a blend of their relationship together, is incredibly meaning ful to me."
WEDDINGS 131
Speaking of guests, there tends to be fewer of them these days, she says, because two-plus years of a pandemic has altered the way many couples are heading to the altar. "It's caused people to rethink and reconsider so many details," Waller says. Weddings are smaller, and couples are will ing to get married sooner or during the offseason, so they don't have to wait for an avail able Saturday. Ceremonies and cocktail hours continue to be outdoors, and couples opt for plated meals instead of a buffet, where guests are touching shared surfaces and using the same utensils and dishware. But those smaller wedding ceremonies are often followed by larger cocktail hours and receptions with extended family and friends. As for other trends, Waller says she's seeing "some absolutely incredible floral installations, which we can never get enough of, and some jaw-dropping veils." And while she's "a suck er for a sweet sparkler send-off," she's "always excited" to see alternatives—whether it's a petal toss, a post-ceremony receiving line, bubbles, or glow sticks. But at the end of the (big) day, Waller says what she loves the most about weddings is "celebrating two individuals committing to each other in the presence of the people who mean the most to them: their families and friends."—SS
The marrying kind
132 WINNER 612 Preston Ave, Charlottesville, VA 22903 Phone: (434) 979-5556 Moxiehairlounge.com HAIR SALON Thank you - we love you more!
133 The Best of Women in Wine First in Virginia is what we do! Visit our winery, owned and operated by three generations of women pioneers in the Virginia Wine industry! (540) 832-7440 6399 Spotswood Trail www.hortonwine.com PHOTOGRAPHY
LOCATION,
LochlynHill.com N owhere else in the city limits can you find a community so close to downtown and yet bordering so much natural open space and park land. Adjacent to Pen Park, the Rivanna Trail and Meadow Creek, Lochlyn Hill offers the best location in new construction and the best location to get away from it all. Come see the only neighborhood that can offer the most important features LOCATION, LOCATION in real estate: Location, Location, and Nature.
Phase4Pre-salesOpenNow
Nature
135 KATELYN MANCINI katelyn.realtor@gmail.com703-203-3388 2021 - Company Top Producer 2020 - CAAR Good Neighbor Award Recipient 2018-2021 Professional Honor Society Recipient Howard Hanna Roy Wheeler Realty 1100 Dryden Lane • Charlottesville, VA 22903 FINALIST Consistently chosen year after year as a finalist for Best REALTOR® in the Charlottesville area!
ANDREA HUBBELL, Realtor | 434.249.9207 | andrea.hubbell@nestrealty.com Equipped with an education in architecture, a photographer's perspective, and a passion for marketing, I have helped 60 sellers and 115 buyers sell $90M in Charlottesville-area real estate since 2016. NEST REALTY 933 RUGBY RD • $2,000,000 Represented Buyer 1306 RUGBY RD • $1,582,000 Represented Seller 1608 NORTHWOOD AVE • $1,068,900 Represented Seller 1822 EDGEWOOD LN • $1,150,000 Represented Buyer 1823 YORKTOWN DR • $855,000 Represented Seller 1929 LEWIS MOUNTAIN RD • $1,205,000 Represented Seller 1835 UNIVERSITY CIR • $2,600,000 Represented Buyer Winner, Best Real Estate Company
It goes by too fast... Let me tell your story. book your session sarahcramershields.com WINNER BEST FAMILY PHOTOGRAPHER
138 THANK YOU CHARLOTTESVILLE FOR VOTING DAIRY MARKET BEST OF CVILLE! And Congratulations to our Dairy Market Finalists: Take it Away, GRNBRGR, Starr Hill, Brigid & Bess 946 Grady Avenue • Charlottesville • 434.326.4552 • dairymarketcville.com • @dairymarketcville ANGELI C' S KITC HE N • B EE CONSCIOU S BAKING COMPANY • BRIGID & BESS • CHIM M STR EE T CIT IZEN BURG ER STAND • DINO' S WO OD- FI RED PIZZ A & ROTISSER IE CH IC KEN • ELEVA CO FFE E GR N BRGR • MAIZAL • MA NI LA STR EE T • MASHU FESTIVAL • MOO THRU • QUATTRO TIZI SOUTH AND CENTRAL • STARR HILL BREWERY • TAKE IT AWAY • THE MILKMAN'S BAR THE BRICK CELLAR, OUR UNIQUE EVENT SPACE DAIRY MARKET Best Building Winner Best Kid Friendly Restaurant Runner Up ANGELIC'S KITCHEN Best Soul Food Winner CITIZEN BURGER Best Burger Winner SOUTH AND CENTRAL Best New Restaurant Winner Best Steak Runner Up MOO THRU Best Frozen Treat Runner Up CHIMM Best Pad Thai Winner WINNER UPRUNNER Join us for Family Night every Tuesday night!
Sarah Cramer
139 F A M I L Y KIDS &
Shields captures your family's precious moments (like she did for this mama and her boys) as Best Family Photographer.SHIELDSCRAMERSARAH
140 PediatricAssociatesCharlottesvilleofPLC Office Hours By Appointment Evening & Weekends until 9pm Urgent Care Available One of Our Physicians On Call After Hours Onsite Lactation Consultant Downtown Office & | 296-9161 Adolescent Center | 971-9611 1011 E. Jefferson St West Office 2411 Ivy Rd | 296-8300 North Office 29N at Hollymead (1522 Insurance Lane, A) | 974-9600 ZION CROSSROADS OFFICE 71 Jefferson Court off I-64 Exit 136 I 540-406-4100 CharlottesvillePeds.com A365OpenDaysYearuntil9pm Comprehensive care from infancy to young adulthood Paige Perriello BEST PEDIATRICIAN WINNER Thanks for voting us Best Toy Store! 601 West Main Street • (434) 295-4797 www.SHENANIGANS.toys • Mon-Sat 10-6 • Sun 12-5 WINNER WINNER WINNER nature • nurture North Branch Rooted in a love of learning. north-branch-school.org | 540-456-8450 | northbranch@nbsva.org AFTON VA North Branch School does not discriminate on the basis of race, creed, color, or income and actively seeks minority students. small class sizes hands-on, project-based learning outdoor learning • outside play time financial assistance available A favorite of local families since 1983!
At JABA's Adult Care Center and Mary Wil liams Community Senior Center, preschoolers and seniors eat lunch, make crafts, play music, and do other interactive activities together. When the pandemic started, the preschool switched to offering safer interactions, like outdoor concerts, but it is now working to return to normal activities. Through a partnership with United Way of Greater Charlottesville, the full-day preschool has grown significantly over the past few years, serv ing families from a variety of backgrounds and income levels. It currently has 40 students, in addition to the 38 seniors enrolled in the program.
PHOTOSUPPLIED
JABA's preschool program forges friendships between young and old IN 2011, THE JEFFERSON AREA BOARD for Aging—a nonprofit serving older adults, disabled individuals, and caregivers in the Charlottesville area—was inspired to create its own preschool, after a Montessori school that had been using some of its space moved to a new location. Located just down the hall from its Adult Care Center, JABA's Shining Star Preschool allows students to regularly engage with seniors through a va riety of activities, forging intergenerational friendships."Sometimes our kids don't have grandparents who are close by. And what we see when the kids and the seniors are together is that they may be sharing information or sharing stories," says JABA Operations Director Donna Baker. "You can't not talk about the joy when you see our kids and our seniors get together…it's just magical sometimes."
"We don't force any interactions," adds Baker. "Some of our older folks, they've done their time with kids and are fine not participat ing—but some don't see their grandkids enough, and [the preschool] is the most won derful thing in the world. It's a lot of fun."—BE
Intergenerational ties
141 FAMILY & KIDS 141 KIDS & FAMILY KIDS' PARK Greenleaf Park 1598 Rose Hill Dr. Runner-up: Ix Art Park 522 Second St. SE SUMMER CAMP Triple C Camp tripleccamp.com Runner-up: Camp4Real camp4real.com PEDIATRICIAN Paige (PediatricPerrielloAssociatesofCharlottesville) 1011 E. Jefferson St., 296-9161 Runner-up: Jocelyn Schauer (Piedmont Pediatrics) 900 E. Rio Ct., 975-7777 DOULA OR BIRTHING COACH Kelly Cox (Cox Pregnancy & Support)Birth coxpregnancyandbirthsupport.com Runner-up: Birth Sisters of Charlottesville birthsisterscville.org KIDS' CLOTHING STORE Kid to Kid 1885 Seminole Trail, Suite 103, 529-8988 Runner-up: O'Suzannah for Littles 320 E. Main St., Downtown Mall, 466-7647 CONTINUED ON PAGE 142
OUT OF THIS WORLD Playtime is essential to being a kid, and Little Planets—a company that creates nature-inspired pop-up play areas for local events and festivals, breweries like Champion and Brew ing Tree, and private homes—wants to bring the fun. From fairy gardens to mud kitchens, Little Planets is serious about play (and, what's more, giving parents a break from entertaining).
After giving birth to her daughter, artist and art teacher Sarah Sweet decided to get more serious about doing good for the future of the planet. She launched The Scrappy Elephant, a creative reuse art supply store in the winter of 2020, following an inspiring trip to Nashville's Turnip Green (an organization with a similar mission). Since January 2021, the Palmyra shop has diverted more than 12,000 pounds of art and craft sup plies from landfills—and inspired countless art projects with Sweet's never-know-what-you'll-find inventory. Bonus: Sweet is working on a Charlottesville shop, too.
—CH
—CH
PHOTOSUPPLIEDAMOSEZE
142 KIDS & FAMILY STORE FOR KIDS' BOOKS Shenanigans 601 W. Main St., 295-4797 Runner-up: Barnes & Noble 1035 Emmet St. N, Suite A, 984-0461 KID-FRIENDLY RESTAURANT Bodo's Bagels 1418 Emmet St. N, 977-9598 505 Preston Ave., 293-5224 1609 University Ave., 293-6021 Runner-up: Dairy Market 946 Grady Ave., 326-4552 PRIVATE SCHOOL St. Anne's-BelfieldSchool stab.org Runner-up: The Covenant School covenantschool.org PRESCHOOL Montessori School of Charlottesville montessoriofcville.org Runner-up: St. Anne's-Belfield School stab.org DAYCARE PlayfulPreschoolLearners playfullearnerspreschool.com Runner-up: Old Dominion Day School olddominionday.school CONTINUED ON PAGE 145 CONTINUED FROM PAGE 141
TRASH TO TREASURE
"These people are next to the mom, really caring for her, and that goes hand in hand with lactation, because it's not just about breast feeding the baby," Cannon says. "It's about everything."WhenCannon founded Milk & Cradle, LLC, in fall 2020, the company offered virtual post partum support and lactation guidance. Her practice has since expanded to provide inperson help and guidance to over 20 Charlottesville families.
In that month and a half spent waiting for her twin daughters to leave the NICU, Can non decided to forgo a veterinary career in order to help other Charlottesville moms.
As a new mother, Cannon had received no prenatal education. She was taken aback when, in the middle of preparing for her C-section, her doctor asked her about her breastfeeding plans.
"When those sessions end, and they're like, 'Oh my God, I don't know how I could have made it without you,' it recharges me," Can non says. "I am so grateful for the families that have verbalized that to me. It means a lot. It keeps me going."—JS
As new mothers arrive home from the hos pital, Cannon can help the new mother feed her baby while ensuring her environment is conducive to peaceful nourishment. Espe cially for women parenting alone or uprooted by military travel, the extra knowledge and support makes early motherhood less daunting.
"My personal lactation experience is what really made me want to go into the field of lactation," Cannon says. "I wanted to work more with people to make sure they have goodCannon'sexperiences."training began with certifications in prenatal education and lactation guidance. Eventually, she added accreditation as a post partum doula. Unlike regular doulas, who guide women through labor, postpartum dou las help new mothers after birth with every thing from housekeeping to meal preparation to moral support.
As Cannon knows from experience, a con nection with the local community provides much-needed stability for new families strug gling to navigate the complicated world of postpartum care.
"My story, with preterm infants, and isolation, and no support, and the military, is quite a heavy background most people can resonate with."
Postpartum support service Milk & Cradle lends new moms a helping hand S even years ago, Tikara Cannon went into labor nine weeks before her twins were due. That day, she learned her daughters would be born on a military base in Nevada, thousands of miles away from her family on the East Coast.
"I find satisfaction in knowing that I'm do ing my part in trying to prevent the experi ences that happened to me," Cannon says. "I'm not going to prevent it all. But knowing I've done my due diligence in attempting, that's very satisfying."
Cannon's new family received well wishes and hot meals during the twins' first two weeks in the hospital. But as time dragged on, support trickled away, and Cannon found herself nav igating the new and foreign world of mother hood without a strong support system.
Before service, Cannon gets to know the family she is assisting. Afterward, she follows up on mother and child through text. Because her services come at such a transformative time for each family, connection with clients rarely ends with her last session.
TIKARA CANNON AMOSEZE
A personal touch
"I'm often assisting families that are here for military families, and don't have support around," Cannon says. "My story, with preterm infants, and isolation, and no support, and the military, is quite a heavy background most people can resonate with."
143 KIDS & FAMILY
144 DENISE RAMEY REAL ESTATE THINKING OF BUYING SELLINGORAHOME? The Denise Ramey Team is an awardwinning, top-producing team of real estate professionals. Don't just take our word for it, check out our testimonials at www.DeniseRamey.com We assist buyers and sellers in all price ranges and serve the entire central Virginia region. Make us your choice for all of your Charlottesville area real estate needs! search. see. love. Denise Ramey Real Estate, LLC Long & Foster - Charlottesville West 325 Four Leaf Lane, Suite 1 Charlottesville Va 22903 Office: 434.812.2388 Licenseddeniserameyteam@gmail.comtosellrealestateintheCommonwealthofVirginia. 434.293.2529 • www.tripleccamp.com THANKS FOR A GREAT SUMMER! BESTCAMPSUMMER WINNER Age 2 – Grade 12 | Day & Boarding (9 – 12) | Charlottesville, VA reimagine come see TOURSus every week www.stab.org Art by Taylor Morris '19 WINNER Best Private School UPRUNNER Best Preschool
Re-enter Scott, who, in honor of the mu seum's 40th anniversary, made a generous pledge to restore the 1910 carousel to spinning glory. Then came a matching grant challenge from the Perry Foundation, and area families, businesses, and foundations quickly stepped up. Local contractor Martin Horn and artist Christy Baker did the work, with a monetary assist from Apex Clean Energy, Bama Works Fund, The Caplin Foundation, Chilton Trust, Loring Woodriff Real Estate Associates, Martin Horn, S&P Global, and Virginia National Bank. During the May ribbon-cutting ceremony, Janine Dozier, the VDM's executive director, said restoring the carousel, which is free to ride and open to the public during the mu seum's hours, was "truly a labor of love. … After what has been a long and difficult two years for everyone, reviving the carousel [is] a wonderful gift to the families of Charlottes ville." To which we say: Giddyup!—SS
145 FAMILY & KIDSKIDS & FAMILY MUSIC LESSONS The Front Porch frontporchcville.org Runner-up: Blue Ridge Music Together blueridgemusictogether.com TOY STORE Shenanigans 601 W. Main St., 295-4797 Runner-up: Alakazam 100 E. Main St., Downtown Mall, 971-1717 FAMILY PHOTOGRAPHER Sarah (CramerShieldsCramerPhoto) cramerphoto.com Runner-up: Jill Meriwether jillmeriwether.com PLACE TO THROW A KID'S BIRTHDAY PARTY Jump Cville 1005 Gardens Blvd., 817-2355 Runner-up: Wildrock 6600 Blackwells Hollow Rd., Crozet, 823-5100 PLACE FOR FIRST EAR-PIERCING ACME Tattoo & Piercing 104 14th St. NW, 293-6730 Runner-up: Pediatric Associates of Charlottesville 1011 E. Jefferson St., 296-9161 2411 Ivy Rd., 296-8300 1522 Insurance Ln., 974-9600 CONTINUED FROM PAGE 142 145 All the pretty horses TALK ABOUT A GIFT THAT KEEPS ON giving: In 2006, local philanthropist Fred Scott donated an antique carousel to the Virginia Discovery Museum, which oversaw its instal lation on the Downtown Mall. After 15 years and millions of rotations by seven horses (the VDM estimates that more than 100,000 chil dren ride the carousel every year!), the be loved whirling wonder—one of the oldest remaining self-propelled carousels in the country—was in need of restoration.
AMOSEZE
146 Bringingblueridgemusictogether.com434.293.6361Charlottesville•Crozetharmonyhome!BEST MUSIC LESSONS Charlottesville • Crozet Music And Movement Classes For Babies, toddlers, preschoolers, and the grownups who love them.® Sessions begin September, January, March & June in Charlottesville & Crozet Indoor and outdoor classes available Sign up now! blueridgemusictogether.com 434.293.6361 THANKS FOR VOTING FOR US! UPRUNNER 2021 • Best Sandwich Shop/Deli • Best Specialty Food Made in Charlottesville • Best Cheap Date 2019 • Best Comfort Food • Best Brunch 2018 • Best of the Best Member 2017 • Best of the Best Member 2016 • Inaugural Hall of Fame Inductee 2015 • Best Breakfast 2014 • Best Breakfast 2013 • Best Sandwich Spot • Best Power Lunch Spot • Best Hangover Menu • Best Breakfast 2012 • Best Sandwich Spot • Best Hangover Menu • Best Meal Under $10 • Best Breakfast 2011 • Best Hangover Menu • Best Sandwich Spot • Best Quick Lunch • Best Meal Under $10 2010 • Best Sandwich Spot • Best Quick Lunch • Best Meal Under $10 2009 • Best Meal Under $10 2008 • Best Lunch • Best Meal Under $10 2007 • Best Meal Under $10 • Best Fast Food 2006 • Best Lunch • Best Meal Under $10 • Best Fast Food 2005 • Best Lunch • Best Fast Food 2004 • Best Lunch 2003 • Best Restaurant When You Are Still Trying To Make Rent We're honored and grateful! 1418 Emmet Street • 505 Preston Avenue 1609 University Avenue www.bodosbagels.com 2022 - Best Kid Friendly Restaurant Runner Up Cheap Date WOW! Thank you, Charlottesville! Thanks for putting us in the 'Best of the Best, Charlottesville! "Best of C-VILLE" winner since 2003. 8BEST OF THE BEST MEMBER - Inaugural Hall of Fame Inductee 2015 - Best Breakfast 2014 • Best Breakfast 2013 • Best Sandwich Spot • Best Power Lunch Spot • Best Hangover Menu • Best Breakfast 2012 • Best Sandwich Spot • Best Hangover Menu • Best Meal Under $10 • Best Breakfast 2011 • Best Hangover Menu • Best Sandwich Spot • Best Quick Lunch • Best Meal Under $10 2010 • Best Sandwich Spot • Best Quick Lunch • Best Meal Under $10 2009 • Best Meal Under $10 2008 • Best Lunch • Best Meal Under $10 2007 • Best Meal Under $10 • Best Fast Food 2006 • Best Lunch • Best Meal Under $10 • Best Fast Food 2018 • Best of the Best Member 2017 • Best of the Best Member 2016 • Inaugural Hall of Fame Inductee 2015 • Best Breakfast 2014 • Best Breakfast 2013 • Best Sandwich Spot • Best Power Lunch Spot • Best Hangover Menu • Best Breakfast 2012 • Best Sandwich Spot • Best Hangover Menu • Best Meal Under $10 • Best Breakfast 2011 • Best Hangover Menu • Best Sandwich Spot • Best Quick Lunch • Best Meal Under $10 2010 • Best Sandwich Spot • Best Quick Lunch •Best Meal Under $10 2009 • Best Meal Under $10 2008 • Best Lunch • Best Meal Under $10 2007 • Best Meal Under $10 • Best Fast Food 2019 - Best Sandwich Shop/Deli • Best Brunch (Runner-up) WOW! Thank you, Charlottesville! WINNER F ind out what makes Covenant unique! Call Today! Christian Liberal Arts & Sciences Pre-K—Grade 12 Day School admissions@covenantschool.org 434.220.7330 | www.covenantschool.org Looking for options for Middle School?
147 Be Yourself. Grow in Tandem. Tomorrow's Leaders Grow in Tandem. tandemfs.org GRADES 5-12 Call Today! 434.951.9314 Tandem Friends School is where curious, creative students become engaged, inspired, purposeful people. Ready to join them — and to change the world?
As a first time mom, I was worried about how my little boy would do. After our short time at Playful Learners, I truly feel like your teachers are an extension of my husband and I and am so thankful that your group remains as dedicated to him as we are."
"I wanted to share our positive experiences thus far with your program team. We have been at the center almost 3 months. During that time, the team has diligently done whatever is necessary to ensure my son was comfortable and cared for in the transition.  They greet him by name each day and always take the time to give me updates when we pick him up. In the time since he's started we can tell he's picking up new skills each day. Most importantly for me, they embrace his personality and encourage it. I was hesitant that he might lose some of his spark, but it has only grown with them.
– Lindsay Sackett
148 We are enrolling now for Preschool, Pre-K, and our After School Program What makes us unique: • Learning through play • Lots of outdoor experiences • Indoor Gross Motor Room • Art and Sensory Room • Delicious meals • Highly trained staff • App for communicationdaily • Emergent Curriculum Providing care for Infants • School-AgedPreschoolToddlers•Pre-KChildren
WINNER Stay Connected With Us: playfullearnerspreschool.com | 434.956.4312 | 325 Rivanna Plaza Drive | Charlottesville VA, 22901 BEST DAY CARE
Finally, the communication has been amazing. They're quick to provide updates and share pictures. I don't worry when he's there.
Let's
Nearly 11,000 families in our region spend 97% of their monthly financial resources on housing and childcare, leaving, on average only around $76 for all other expenses. write a new narrative for our community. Together. Of these nearly 11,000 families, 35% are Black, despite Black individuals making up only 1% of the total population.
@unitedwaycville www.envisioncville.org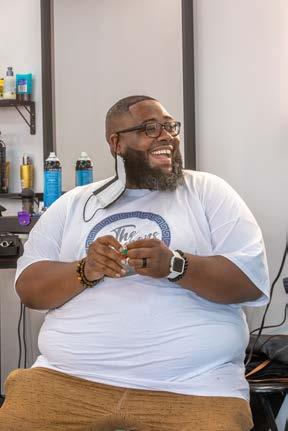 150 631 Cutler Lane • 1602 Gordon Ave (434) 295-9055 • montessoriofcville.org fostering independence and social responsibility in children since 1976 Thanks to all who voted! WINNER BEST PRESCHOOL throughout Charlottesville Stanley Martin's new home neighborhoods throughout Charlottesville and Crozet, feature an extensive selection of condominiums, townhomes and villas with main-level living and feature modern floorplans, outdoor living spaces, resort-style amenities, and breathtaking views of the Blue Ridge and Carter Mountains. 434.373.0158 Photos are used for illustrative purposes only. Prices, features and incentives are subject to change without notice and may be subject to other restrictions. See a Neighborhood Sales Manager for details. ©Stanley Martin Homes, LLC | 08/2022 | A-10272 Mountain Views AVON PARK Private enclave of 3 and 4-level townhomes backing to Biscuit Run from the low $400s GLENBROOK AT PARKSIDE Main-level living villas adjacent to Crozet Park from the mid $400s BROOKHILL COMMONS Low-maintenance, urban-style condos from the mid $300s conveniently located off Rt. 29 Scan the QR code to learn more.WINNER
151 Volunteer.www.cvillemeals.orgGive.Learn. Meals on Wheels Charlottesville/Albemarleofhasbeenhelpingfeedourcommunity'shiddenhungrysince1978. We provide hot lunches and a wellness check for our homebound neighbors every weekday, rain or shine. Thank YouThank YouThank You to our donors and volunteers!to our donors and volunteers!to our donors and volunteers! You are the best!You are the best!You are the best! Ask us how!Ask us how!Ask us how!
THE UNCOMMON ACCOMMODATION 4 99 W ES T M AIN STR EET . CHA RLOTTES VI LLE . 434.365.389 0 Mf:chyPhotograpourtesyoeredithCoe ® . CHARLOTTESVILLE, VATHE SC OU T GUIDEAS SEEN IN Thanks Charlottesville for awarding us Best Overnight Stay and Runner Up for Best View of the City! UPRUNNERWINNER
153 CITY VIBES WILLIAMSTRISTAN Channel your inner gamer at Decades Arcade, this year's Best Place To Geek Out.
We've forever had a crush on Chris Long, the former defensive end and two-time Super Bowl champion, who in 2017 donated his last 10 paychecks to charity (and six others to scholar ships in the wake of the white su premacist rally on August 12). And last winter he upped the ante, kicking off his foundation's new program, EdZone, at Charlottesville High School with an essential needs drive to provide local kids in need with the basics—hygiene products, coats, socks, and more. We're big fans. TIPTOE THROUGH THE TULIPS
—CH
Charlottesville may not have a true "lover's lane," but there is one spot where generations of paramours have canoodled: UVA's Pavilion Gardens. Surrounded by Thomas Jefferson's famous serpentine walls, it's not immediately obvious that they're open to the public—oh, but they are. In addition to picnickers and bridal parties, they're a prime spot for a romantic tryst among the tulips (and peonies and boxwoods and native species…). If only those serpentine walls could talk.
154 PLACE TO GEEK OUT Decades Arcade 221 Carlton Rd., 962-7986 Runner-up: Telegraph Art & Comics 398 Hillsdale Dr., 974-7512 211 W. Main St., Downtown Mall, 244-3210 PLACE TO BALANCE YOUR CHAKRAS Ragged Mountain Runner-up: FlyDog Yoga 1039 Millmont St., 964-1964 VIEW OF THE CITY CarterOrchardMountain 1435 Carters Mountain Trail, 977-1833 Runner-up: CharlottesvilleQuirkrooftop 499 W. Main St., 729-1234 CHEAP DATE Fridays After Five Runner-up: Bodo's Bagels 1418 Emmet St. N, 977-9598 505 Preston Ave., 293-5224 1609 University Ave., 293-6021 FIRST DATE The Whiskey Jar 227 W. Main St., Downtown Mall, 202-1549 Runner-up: The Alley Light 108 Second St. SW, 296-5003 LOCAL LIVE STREAM NBC29 News Runner-up: 91.1 WTJU
HEROES WELCOME
—CH CITY VIBES CONTINUED ON PAGE 159 LLEWELLYNROBERTSUPPLIEDPHOTO
If you were a tree, what tree would you be?
Steve Gaines
Most any variety of tropical fig would suit me just fine (except the strangler fig, which can be wildly parasitic and usually kills its host tree). I'd be able to produce fruit year-round to nour ish all kinds of wildlife. And between the mon keys, macaws, and big cats that would visit me, I'd have all kinds of interesting company and amusing stories to tell.
Charlottesville's Tree Commission works with the Parks & Recreation Department to protect the city's urban forest.
Peggy Van Yahres
The white oak (Quercus alba). For one thing it's one of the longest-lived trees. I call it the king (or, in this case, the queen) of the eastern for est. It can have a massive crown spread, like the airport oak. It harbors more insects and feeds more wildlife than any other tree in the east, and it's just so majestic.
Vicki Metcalf I'd be a cedar in a cedar grove. We'd make a great hidden play area for kids. I'd smell great, I'd have blueberries that smell like gin, my bark would peel wonderfully, and I'd be marvelously gnarly.
PHOTOSUPPLIED
CITY VIBES 155
Mark Rylander I would be an American elm (Ulmus americana), the classic street tree, reaching my graceful, arm-like branches across to link with my broth ers and sisters, and creating a shade canopy that is like a cathedral. Some would say I am doomed since Dutch elm disease has deci mated our population, but great examples live on in Court Square and along East High Street, and some new variations are making a come back. But we can only survive like this in cities if zoning requires buildings to be set back far enough to allow us room to grow.—TK
Standing tall
C harlottesville's Tree Commission works with the Parks & Recreation Department to protect and improve the urban forest as a natural resource for our quality of life. The commission comprises 10 members plus the city's urban forester, a plan ning commission representative, and one mem ber of the Charlottesville Area Tree Stewards. Tree preservation is critical to climate sustain ability, public health, and ensuring environ mental justice and equity. We asked several of these tree huggers to express their deep-rooted passion by answering the question: If you were a tree, which one would you be (and why)?
Jean Umiker-Sebeok
I'd like to be a gala apple tree growing in a com munal food garden in the city. With my horizon tal limbs, I'd be safe enough for kids to climb for fun or fruit but tall and wide enough to provide shade for birds and tired gardeners or picnickers. In early spring, some would say my pink and white blossoms look like little ballerinas, a sight for winter-weary eyes. Bees and other insects would love my nectar and, although I'm self-pollinating, they could help with that if, as I hope, people have thought to plant another gala tree nearby so that I have a friend to keep me company. I would con tinuously breathe out oxygen to make the city air more Beginninghealthful.inAugust, my fruit would ripen into lovely, golden red apples, which are sweet, crisp, and fruity. The neighborhood families who tend the garden would enjoy munching on my fruit as they take a break from their work, later gathering basketfuls and hurrying home to make apple crisp, muffins, pies, or apple sauce. My apples would grace children's lunch boxes as they return to school, and provide a bit of hilarity as kids dunk for them at Hal loween parties. People would, I hope, share my fruit with the birds, mice, rabbits, squirrels, and deer that live in the neighborhood. As temperatures drop and I prepare myself for hibernation, fallen leaves and apples on the ground would decay, supplying my roots with warmth and feeding the millions of unseen organ isms in the soil that I depend on for my health.
156 It's easy to stay entertained all year long with all the best activities in Albemarle County. WWW.ALBEMARLE.ORGFINDYOURNEXTALBEMARLEADVENTUREAT
The title novella in Jocelyn Johnson's My Monticello—which Colson Whitehead called "a badass debut"—will soon be adapted for Netflix.
C'ville's got talent
Love games Charlottesville native Salley Carson made a memorable entrance and a swift exit on the 26th season of "The Bachelor." Described as "a real-life Meredith Grey looking for her Mc Dreamy," the surgery robot operator was en gaged shortly before she joined the competi tion, but she didn't let that stop her from charming eligible bachelor Clayton Echard. Sparks flew after their initial meeting, and Echard offered Carson the first rose of the season. Alas, it wasn't meant to be for the two lovebirds. Not emotionally ready for a new relationship, Carson turned down the rose and left the competition before night one.
Answer… University of Virginia student Megan Sullivan's dreams came true when she made it onto the "Jeopardy! National College Championship." The classics ma jor knew her trivia chops were up to snuff, so she decided to work on buzzer skills—an overlooked but important aspect of "Jeop ardy!" gameplay. Sullivan's quick reflexes paid off—she made it all the way to the semifinals. The underdog Envy is the local Jack Russell ter rier who was the smallest com petitor on season two of the A&E show "America's Top Dog." The pooch competed with her owner Patricia Howell, tackling obstacle courses and going head-to-head with other dogs. Though Envy had the confidence to keep up with the big dogs, she didn't make it to round two. She sure is a good girl though. Coming soon Jocelyn Nicole Johnson re leased her debut collection of short stories, My Monticello, to national acclaim. Colson White head called it "a badass debut," it was a Kirkus Prize finalist, named one of Time magazine's 10 best fiction books of 2021, and a Netflix adaptation of the title no vella is in the works. "My Monticello" takes place in the midst of a societal collapse caused by ecological disaster. White su premacists are taking over Charlottesville, and First Street resident Da'Naisha Love and her neighbors and family find safety by driving a Jaunt bus to Monticello. No word yet on a release date, but with John son serving as executive producer we're pretty sure the small-screen adaptation will satisfy fans of the book.—MH
AMOSEZE
Locals head to the telly in search of love, fame, and...dog treats? I s it just us, or does it seem like lately there's been an abun dance of our friends and neigh bors on television? From a singer and a chef, to an author and a dog, here's who you may have seen recently on the small screen. Yes, chef It's safe to say Siren chef Laura Fonner is the champion of Flavor town. Back in 2019, Fonner was the winner of her episode of Guy Fieri's Food Network show, "Guy's Grocery Games." Her win earned her a place in the tourna ment of champions, "Summer Grillin' Games," where Fonner duked it out with the best of the best. Fonner's final task was to create the "ultimate grilled feast" using frozen peaches, Worcester shire sauce, and corn. Her simple take on Mexican street corn and surf and turf won over the celeb rity judges and she went home with the $25,000 prize. Pop star It took less than two minutes for Crozet native Kenedi Anderson to solidify herself as the standout star of "American Idol" sea son 20. Her acoustic rendition of Lady Gaga's "Applause" wowed judges Katy Perry, Luke Bryan, and Lionel Richie so much that they awarded her one of three coveted platinum tickets, sending her straight to the second round of Hollywood Week. Her later perfor mances of "Talking to the Moon" and "Hu man" made her a clear favorite to win. But, after recording her Top 24 performance, An derson announced she was leaving the com petition due to personal reasons. We doubt this is the last we'll see of the local star—re cently, Anderson's Instagram showed her busy in a recording booth. Could new music be on the way?
157 CITY VIBES
Sabina Martin Associate Broker, CRS, SRES, ABR, GRI 434.981.1147 IVY ROAD, SUITE 210 CHARLOTTESVILLE, VA 22903
For nearly 34 years, Sabina has been practicing real estate in the Charlottesville area and is consistently in the top five percent of local Realtors. Well-known for her tenacity during hard-to-close deals, she is organized, enthusiastic, and dedicated to helping her clients buy and sell properties, as noted by her many clients:
Sabina Martin Associate Broker, CRS, SRES, ABR, GRI 434.981.1147
sabinaRmartin@gmail.com(mobile)
"Her knowledge, professionalism, responsiveness, and attention to detail are superb. She is our go-to realtor for the tesville/AlbemarleCharlot-area.We'vereferredmultiple friends and colleagues to her, and they were as satisfied as we are." Dr. V "Sabina made us feel totally cared for for the entire home buying process." MC
"2018sabinarmartin@gmail.com(mobile)RealEstateIIISalesperson of the Year" Recent Properties Sold 2216
"I wouldn't think of trying the real estate market without her at my side. "CT
158 Fall Art Classes for Children with Lee Alter @McGuffey Art Classes with Lee Alter Adults: 1/6-3/2 mon 6-9 Wed 1/8-3/4 10-1 Children: tues 1/7-3/3 3:30-5:30 Thurs 1/9-3/5 3:30-5:30 or sat 2-4pm 1/11-3/7 call 760-9658 TUESDAYS Sept 13-Dec 6 | 3:30-5:30 THURSDAYS Sept 15 - Dec 8 | 3:30-5:30 INCLUDING TEENS - SATURDAYS Saturdays Sept 17-Dec 10th | 2 - 4 pm (Thanksgiving week off) ADULTS - MONDAYS 10:30-1:30 Sept 12 - Dec 5th Call 434-760-9658 | www.leealterartist.com 210 W. Market St. VA DCJS Lic # 11-1821 434.295.2171 "Changing the locks" is not difficult or expensive. Most knobs and deadbolts can be quickly and easily re-keyed by our trained professionals! We also provide other options to "Secure Your World" including alarm installation and monitoring as well as access control. We 1,asassecuritymakeeasy2,3. ALARMS • LOCKS • SAFES • INDUSTRIAL • RESIDENTIAL Sponsor of UVA Sports "Lock It Down!" RealEstateIII.com FindHome@RealEstateIII.com Classic UVA Neighborhood Walk to classes, a concert or a football game from this beautifully renovated expanded home boasting two luxurious master suites, 1-2 more bedrooms, three full baths, a gourmet kitchen with granite counters and a breakfast bar, custom cabinetry and lighting, hardwood and ceramic floors, fireplace with gas logs, a walk-in laundry, and an inviting screened porch. Outside you'll enjoy the large level backyard with a terrace for entertaining, vintage storage shed, many garden spaces, and two newly-paved driveways parking. Ready to move in. $829,000.
"I felt she had my best interests at heart, and she was always thinking one step ahead" MD "Sabina was very knowledgeable about the current market conditions and provided a well thought out pricing strategy. Even in a quite difficult market, we were able to get a contract and close without delay. I have worked with several agents in many cities and Sabina is the best." RH "Her advice was invaluable. Even now I seek out her advice, which she generously gives." DS "Sabina knows everything there is to know about Charlottesville & its surrounding areas. She was so helpful in finding great neighborhoods for our large family, and she made the home buying process easier and more relaxed than we thought possible. She feels like a family friend now!" LS "The whole process became infinitely smoother once Sabina was our agent. I cannot recommend her enough!" RW "Sabina was a great advocate through the entire process! When it came down to making a final decision, I really benefited from her insight on resale potential." NS "Sabina Martin is simply the BEST in her field. She is professional, attentive to details, and most of all a pleasure to work with!!" DL "Sabina was truly a gift when we relocated to C'ville! She was very professional, friendly, easy to be with, and such a great negotiator." LR
"Ownership of or burial in a plot in the Daughters of Zion Cemetery was a pro-active statement of independence from the institu tionalized segregation that pervaded all as pects of life and death in post-Emancipation Charlottesville," Delaney writes The oldest grave in the cemetery is that of 5-year-old Annie Buckner, who was interred there in April of 1873. Many of the surround ing graves, however, mark lives that would have begun under slavery and seen emancipa tion. The cemetery shows the outline of a Black community that was resilient and inde pendent despite being so young. Among the headstones are Reverend M.T. Lewis, 1843-1883, who canvassed for The People's Advocate, a Black-owned newspaper published in Alexandria, Virginia; Charles Goodloe, 1834-1906, a carpenter who, with his wife, Nancy, helped build many Black homes and businesses in the area; and Benjamin Tonsler, 1854-1917, a passionate educator and eventual principal of the Jefferson Graded School for 30 years.—MD
CITY VIBES 159 CONTINUED FROM PAGE 154 LOCAL INFLUENCER Katie Cox @kaatiecoxx Runner-up: Zyahna Bryant @zysaidso LOCAL HUMANITARIANACTIVIST/ Zyahna Bryant zybryant.com Runner-up: Kerry Rock (Do Good Cville) dogoodcville.org FESTIVAL Tom Tom Festival tomtomfoundation.org Runner-up: Virginia Film Festival virginiafilmfestival.org INSTAGRAMMABLE SPOT Carter Mountain Runner-up: "I Love Charlottesville A Lot" tires Fitzgerald's Tires, 408 Monticello Rd. BUILDING Dairy Market 946 Grady Ave. Runner-up: The Wool Factory 1837 Broadway St. NEIGHBORHOOD Belmont Runner-up: Fry's Spring
In loving memory
Daughters of Zion Cemetery remembers post-bellum Charlottesville THERE IS STILL SOME MYSTERY ABOUT who's buried in the Daughters of Zion Cem etery's modest plot opposite Oakwood Cem etery. The grounds are not crowded and the headstones are found mainly in clusters by family, but the peace that presides there now must have been hard-fought. The property was purchased in January of 1873 by the Daughters of Zion to serve as a dignified resting place for the Black popula tion of the city, apart from the segregated Oakwood Cemetery. In a 2001 report on the subject, historian Ted Delaney speculated that the Daughters of Zion were a charitable secret society, like a Black female version of the Free Masons. Little trace of the organization re mains, and all of it vanishes by 1933, when the group is thought to have disbanded, but in its time, its members would have been a crucial organized force for the newly freed.
JACOBSENNATALIE
www.silverchair.com/careers
Wellness: We will support the physical and emotional health of our students and staff.
Learn more about our strategic plan k12albemarle.org/learningforallat
Excellence: We will mitigate barriers and provide opportunities for every student to be academically successful.
How STUDENTSTHRIVINGcultivateweAtACPS,ourgoalistofacilitatelearningexperiencesgroundedinhighexpectations,networksofcare,andstudentcuriosity.
Our WorkingMissiontogether as a team, we will end the predictive value of race, class, gender, and special capacities for our children's success through high-quality teaching and learning for all. We seek to build relationships with families and communities to ensure that every student Wesucceeds.willknow every student.
Our Vision Our learners are engaged in authentic, challenging, and relevant learning experiences, becoming lifelong contributors and leaders in our dynamic and diverse society.
Family and Community: We will engage with and share the responsibility for student success with families and community partners.
161
Our Equity:ValuesWewill provide every student with the level of support necessary to thrive.
162 Old Dominion Day School Childcare as it Should Be Serving the best of Charlottesville's families for over 40 years. Thank you for your nomination! RUNNER UP THERE'S A Y IN FAMILEVERYY BROOKS FAMILY YMCA • Child care during workouts • Family fitness • Swimming • Youth sports & camps • Fun family events JOIN TODAY! PiedmontYMCA.org434-974-9622 2022 Summer Cville 7 x 4.625 final.indd 1 8/5/22 11:53 AM
COME VISIT MARIEBETTE OFF THE DOWNTOWN MALL. 105 E Water St, Charlottesville · 434.284.8903 · mariebette.com Lit±l=— S|ster.
164 434.529.6000 • specializedins.com • contact@specializedins.com 2250 Old Ivy Road, Suite 5, Charlottesville Business - Home - Auto - Life INSURANCE SERVICES Building Trust since 2002
Why wait, just give us a call. ••laser•peels•dermaplaning••custom•laser•microneedlinghairremovalmedicalgradefacialfreeconsultationstattooremovalpermanenteyeliner Townside Shopping Center, 2214 Ivy Road 434 984 4491 • www.cvilleskinandlaser.com WINNER RUNNER UP HAIR REMOVAL MEDICAL SPA CONFIDENCE BEAUTY POWER
your
- Tina They
healthy. - Gary
my
The staff is so knowledgeable and they take the time to answer all of questions. make you feel comfortable in what sometimes can be an uncomfortable situation. trust their decisions from A to Z in regards to both my skin and laser treatments.
I have had better results with one laser hair removal treatment from Charlottesville Skin and Laser Center than in the 7 treatments had elsewhere.
- Sean I
- Morgan
Went in for a facial but got an education on how to keep skin
I
- Chelsea
© Clock Shop Beverage LLC | 201 West Water Street, Charlottesville, VA 22902 | www.waterbirdspirits.com
167 91.1 WTJU p.154 91.9 WNRN . . . . . p.25 106.1 The Corner . . . p.25 Aberdeen Barn . . . . p.65 ACAC p.43 Ace Biscuit & Barbecue p.65 ACME Tattoo & Piercing p.109, 145 Al Carbon p.67 Alakazam . . . . p.145 Albemarle Baking Company . . . p.67, 127 Albemarle Cannabis Company . . . . . p.83 Albemarle Heating & Air . . . . . . p.101 Albemarle Limousine p.132 Alicia Simmons p.54 Allen's ShortbreadScottish p.67 AmbassadorLimousine p.132 Andrew Glassick p.37 Andrew Minton Jewelers p.79 Angelic's Kitchen . . .p.60 Animal Connection . . p.109 Anna Antiqua p.95 Anna Hunter p.97 Anna Magee p.37 Arsenic & Old Lace p.79 Asado Wing & Taco Company p.65 Atlantic Coast Mortgage p.101 Avemore Apartments p.105 Azalea Park p.67 Bang! p.53, 59 Barbara Post . . . . p.37 Barnes & Noble p.142 Bart Weis p.37 BBQ Exchange p.65 Beer Run p.54 Belmont . . . . . . p.159 Ben Around Tattoos . . p.109 Beth Towe Heck p.105 Big Ray and The Kool Kats p.127 Birdwood Golf Course p.41 Birth Centre of Charlottesville p.41 Birth Sisters of Charlottesville P.141 Blue BreweryMountain p.54, 57 Blue Ridge ProductionEvent p.127 Blue Ridge Music Together p.145 Bluebird Bookstop . . p.83 Boar's Head Resort . . p.111 Bob's AlignmentWheel.. . . . . p.105 Bodo's Bagels p.142, 154 Bold Rock Hard Cider p.59 Bradley Pitt p.95 Brazos Tacos p.67 Bristles . . . . . . p.111 Brown's . . . . . . p.65 Burtons Grill p.60 C&F CorporationMortgage p.101 C&O p.60 Cakes by Rachel p.127 Camp4Real . . . . p.141 Carmax p.83 Carter Mountain p.159 Carter OrchardMountain p.132, 154 Chamomile and Whiskey p.21 Chaps Ice Cream p.67 Charlottesville Mural Project p.25 Charlottesville Symphony at the University of Virginia p.21 VineyardsSPCACharlottesville-Albemarlep.105Chimm.......p.63ChristEpiscopalChurchp.105Chung'sBarberShopp.111Circap.79CitizenBurgerBarp.65CityWalkApartmentsp.105CrushPadWines...p.54CultivateCharlottesville/CitySchoolyardGarden.p.67CvilleBandp.21DairyMarketp.142,159DarlingBoutiquep.79DeborahElderp.37DecadesArcadep.154DJBickers.....p.37DogtopiaofCharlottesville..p.109DosAmigosLandscapingp.97Dr.Ho'sHumblePiep.65DreadHeadp.111EarlyMountainp.125 Eastwood Farm and Winery . . . . . p.57 Emily Keenan . . . . p.41 Erin & The Wildfire p.21 Errin Searcy p.95 Evonne Burns p.132 Farm Bell Kitchen p.53 FARMacy Food Truck . . p.59 Feast! . . . . p.67, 81 Fifth Season Gardening p.83 Firefly p.60 Firefly Fiber Broadband p.105 Fleurie p.63 FlyDog Yoga . . p.41, 154 Foods of All Nations . . p.81 Formula Complete Fitness . . . . . . p.43 Fridays After Five p.154 Fry's Spring p.159 Gary Albert p.105 Georgetown Veterinary Hospital p.109 Gracie BrazilianCharlottesvilleJiu-Jitsu p.41 Great Outdoor Provision Co. p.81 "Green Light Podcast with Chris Long" p.25 Greener Things . . . . p.83 Greenleaf Park . . . . p.141 Grit Coffee p.53 Guadalajara p.60 Guajiros Miami Eatery p.53 Habitat for Humanity ReStore p.81 Halo Salt Spa . . . . p.111 Hannah Rose Design .p.125 Harvest Moon Catering p.127 Hedge Fine Blooms . . p.127 High Tor Gear Exchange p.81 Hot Yoga Charlottesville p.41 House of Cuts Barber Studio p.111 Hunter & PhotographySarah p.125 "I Love Charlottesville A Lot" tire sign . . . . . .p.159 Ivy Inn . . . . . . . . p.53 Ivy Nursery p.83 Ivy Provisions p.59 Ix Art Park p.25, 141 Jack Brown's Beer & Burger Joint p.65 Jay Knight p.37 Jen Fariello . . . . .p.125 Jill Meriwether . . .p.145 Jocelyn Schauer . . . p.141 John D'earth p.21 Jump Cville p.145 Just A Little Ditty p.125 Justin Tooley p.41 Kanak Indian Kitchen p.60, 63 Kardinal Hall p.54 Kasey Hott . . . . . . p.25 Kathleen O'Neil . . . . p.39 Kathy Phan . . . . . . p.37 Katie Cox p.159 Kelly Cox p.141 Kendall Stewart p.25 Kendall Street Company p.21 CONTINUED ON PAGE 169 BESTER THAN EVER
For more information visit www.charlottesville.org/parksandrec
169 BESTER THAN EVER Kerry Rock p.159 Kicks Unlimited p.79 Kid to Kid . . . . p.141 King VineyardsFamily . . . p.57, 125 Knight's VineyardGambit.. . . . p.57 LACO . . . . . . p.101 Lampo p.60, 65, 67 Laughing Dragon Kung Fu p.41 Laura Fonner p.54 Lazy Parrot p.65 Lee's Nails . . . . p.111 Live Arts . . . . . . p.23 Love Face & Body Spa p.111 MADabolic p.43 Make it Home - Staging and Design p.97 Margie Swanson p.105 MarieBette Café & Bakery p.63, 67 Marigold Jean-Georgesby p.60 Market Street Wine p.81 Martin Hardware . . . p.81 MaryAnna Gilmer . . p.105 Matt Holbrook p.39 McGuffey Art Center p.25 Meadowcreek Golf Course p.41 Mederio Venable p.54 Megan Read . . . . . p.23 Mel's Barber Shop . . p.111 Melodious Strings Quartet . . . . . p.125 Merrie Mill Farm & Vineyard . . . . . p.57 Micah LeMon p.54 Michael & Son Services p.101 Michelle Little p.39 Monsoon Siam p.63 Montessori School of Charlottesville p.142 Moo Thru . . . . . . p.67 Moxie Hair & Body Lounge p.111 MS Events p.127 NBC29 p.154 Nelson 151 with Cville Hop On Tours p.132 Nest Realty . . . . . p.95 New BookshopDominion p.83 Now & Zen p.65 Nua Medical Spa p.111 O'Suzannah . . . . p.83 O'Suzannah for Littles p.141 Old Dominion Animal Hospital p.109 Old Dominion Day School p.142 PACEM p.105 Paige Perriello . . . . p.141 Pantops Pet Salon p.109 Peacock Auto Service p.105 Pearl Island Cafe p.60 Pediatric Associates of Charlottesville . . . p.145 Pet Paradise p.109 Pet Supplies Plus p.83 Peter Chang China Grill p.63 Peter Johnson Builders p.95 PetSmart p.83 Pillar & Perch p.97 Pippin Hill Farm & Vineyards p.57, 125 Plan 9 Music p.79 Playful PreschoolLearners.. . . . . p.142 Posh Bride p.132 Potter's Craft Cider p.59 Pro Re Nata p.21, 57 Prolyfyck Run Creww . p.43 Pure Barre . . . . . p.43 Purvelo p.43 CharlottesvilleQuirk p.111, 154 Ragged Mountain p.154 Ragged ReservoirMountain.. . . . p.43 Ragged Mountain Running Shop . . . . . . . p.79 Random Row Brewing Co. p.57 Red Lantern p.63 Revolutionary Soup p.59 Reynolds Subaru . . . p.83 Rivanna Trail p.43 Robert Johnston p.39 Robertson Electric p.101 Rouge 9 . . . . . p.132 Sam Hill Entertainment p.127 Sam Spillman p.39 Sarah Cramer Shields p.145 TrailSaunders-Monticello...... . p.43 Sentara Martha Jefferson Hospital . . . . . . p.41 Serenity Nails & Spa p.111 Sharon Shapiro p.23 Shenandoah Joe p.53 Shenanigans . . . p.142, 145 Sherry Taylor p.25 Sidetracks Music p.79 Signature Medical Spa p.111 Sigora Solar . . . . . p.97 Silverback Distillery p.59 Siren p.53 "Small Town Big Crime" p.25 Smooth Skin Laser . . p.111 Snow's Garden Center p.97 Sola Salon Studios p.111 Solidarity Crossfit p.43 [solidcore] p.43 South and Central p.53, 65 Southern Blooms p.127 Southern Development Homes p.95 Southern Environmental Law Center p.101 St. SchoolAnne's-Belfield p.142 Stephen Basic p.39 Story House Real Estate p.95 Suzanne Dennis p.37 Suzanne Matriccino . . p.37 Tacos Gomez . . .p.59, 67 Tavola . . . . p.53, 54, 63 Telegraph Art & Comics . p.145 Ten p.65 The Alley Light p.53, 60, 154 The Artful Lodger p.79 The Barbers Den p.111 The Bloom Trio p.125 The Brow House p.111 The Colonnades p.105 The Covenant School p.142 The Dogg House p.109 The Farmhouse at Veritas p.132 The Front Porch p.145 The Jefferson Theater . . p.21 The Local . . . . p.125, 127 The Lodge at Old Trail . . p.105 The Market at Bellair . . p.59 The Paramount Theater p.23 The Paynes of Painting p.97 The Point Church p.105 The Southern Café & Music Hall p.21 The Virginia Shop p.83 The Whiskey Jar p.60, 154 The Wool Factory p.159 Three Notch'd Brewing Company p.57 Tiger Solar . . . . . . p.97 Ting p.105 Ting Pavilion . . . . . . p.21 Tip Top Restaurant p.53 Tom Tom Festival p.159 Top Knot Studio p.132 Trader Joe's p.81 Travis Koshko . . . . . p.25 Triple C Camp p.141 Tru Pilates . . . . . . p.43 Tucker BarnesGriffin p.101 Tuel Jewelers p.79 Twice is Nice . . . . . . p.79 University Painters p.97 UVA CreditCommunityUnion.. . . . p.101 Veritas Vineyard & Winery p.132 Virginia Film Festival p.159 Vitae Spirits . . . . . . p.59 VMDO Architects p.97 Walnut Creek Park . . . . p.43 Walsh's Remodeling p.95 Wayne Fusco p.39 Wayside Chicken p.65 Wegmans p.81 Wells Fargo . . . . . p.101 Wildrock p.145 Wine Warehouse . . . . p.81 Women's Four Miler p.43 YMCA . . . . . . . . p.43 Zoom Cville p.43 Zyahna Bryant p.159 CONTINUED FROM PAGE 167
T he return to playing his trumpet in front of a live audience was emotional for John D'earth—and for the crowd that had gathered once again for Thursday Night at Miller's earlier this year to see him perform.
170
These days, the band includes D'earth on trumpet, Peter Spaar on bass, Devonne Harris on drums, JC Kuhl or Charles Owens on sax, and Garen Dorsey and Mark Payne on piano, but D'earth says for the more than 30 years they've been playing at Miller's, there's been a rotating cast of musicians. They're what he calls "WWCGH" (when we can get him/her), lending even more magic to the one-of-a-kind performances that, over the last three decades, have gained national ("though secretly," D'earth says) renown in jazz circles. D'earth says he doesn't think these gem performances could have happened anywhere but Charlottesville and, more specifically, anywhere but "the sustainable cultural vortex" that is Miller's.
"As musicians being invited into this milieu, we recognize that we are just damn lucky," he says. As are we.
BEST FOR LAST A perfect ending WILLIAMSTRISTAN
Recognizing their immense talent, Miller's owner Steve Tharpe invited them to take the stage at his Downtown Mall bar, sweeten ing the deal by also getting the best players from Richmond, Wash ington, D.C., and beyond to join them. Current owner Scottie Kaylor picked up the baton and ran with it, keeping Thursday Night at Miller's alive for hundreds of audiences.
"The minute we played the first notes, they were yelling and cheering," D'earth says. "And we were elated to be playing again." D'earth started performing at Miller's in the early '80s, after he, Dawn Thompson, and Robert Jospé, the core members of the band Cosmology, moved to Charlottesville from New York City.
434-977-0442 STAYCHARLOTTESVILLE.COM Vacation Rentals Wine WeddingToursVenues Private Chefs MeetingRentals Spaces Corporate Retreats Event ConciergeTicketsServices Curating Local experiences since 2011 in and around Central Virginia.
172 GREAT TASTE. 96 CALORIES. CELEBRATE RESPONSIBLY ® ©2022 MILLER BREWING CO., MILWAUKEE, WI • BEER Per 12 oz.: 96 cals, 3.2g carbs, <1g protein, 0g fat