CANADA'S ORIGINAL FORAGE DEVELOPED ANGUS BULL SALE
FEBRUARY 23, 2023 STETTLER, AB . 2PM MST 73 YEARS OF MATERNAL EXCELLENCE
90 2-YEAR OLD BULLS SELL
FEBRUARY 23, 2023
STETTLER, AB . 2PM MST
SALE PROFESSIONALS
Don Raffan, Auctioneer 250-558-6789
Justin Gatty, Ringman 403-963-1334
Gary Rairdan, Ringman 403-588-0913
Craig Flewelling, Ringman 403-556-0515
Blake Chapman, Buyer Rep 403-741-5760
BIDS
Buyer may call or send their bids to any of the sale professionals listed above or directly to Chapman Cattle Company. Complete satisfaction is guaranteed for cattle purchased sight unseen as well as all bulls sold.
TERMS & CONDITIONS
All cattle sell under the standard terms and conditions of the Canadian Angus Association. Terms of the sale are cash, payable on Sale Day unless prior arrangements have been made with Chapman Cattle Company.
INSURANCE
Ownership risk to purchaser commences when the Auctioneer's hammer falls. All cattle returning to Chapman Cattle Company must be insured. Although all precautions will be made for the well-being of your cattle until possession has transferred, Chapman Cattle Company will not be liable for any sickness, injury or death that causes loss of use of the specified cattle. A Livestock Insurance agent will be available Sale Day to discuss your coverage options.
ANNOUNCEMENTS
All announcements from the sale block on sale day take precedence over any printed material.
FOOD
Coffee & donuts in the morning. Lunch will be provided and served starting at 12:00 pm. Hospitality after the sale
HOTELS
Canalta Hotel, Stettler
Ramanda Inn, Stettler
Super 8 Motel, Stettler
Heartlander Motel, Stettler
403-742-3371
403-742-6555
403-742-3391
403-742-3401
LIABILITY
All persons who attend the sale do so at their own risk and the owners, management, and Sale Day staff assume no liability, and disclaims all liability, legal or otherwise, for any reason.
HEALTH
All sale bulls have been vaccinated twice with Vision 8 Somnus and Vista Once; bolstered with Express FP 5-VL5; treated with Ivermectin, Cylence and SafeGuard; supplemented with MultiMin 90 and Vitamin A/D; and fertility tested by Dr. Jackie Dobinson.
STORM DATE
FEB 24, 2023 | 1PM | Stettler Auction Mart
In the event of a weather event, updates will be posted at www.chapmancattle.com or call the Stettler Auction Mart
403-742-2368 or Silas Chapman 403-741-2099
DELIVERY
Upon Settlement, please choose one of the following options and inform the clerk at the time of settlement. Please leave detailed delivery instructions upon doing so.
A: $150 discount per bull if bulls are picked up sale day.
B: $100 discount per bull if picked up within a week of the sale.
C: Complimentary delivery to central locations within the Prairie Provinces and B.C. will apply on invoices of $6,000 or more. A delivery fee of $100 will apply to invoices less than $6,000 within the same geography. Cost of delivery to Eastern Canada will be that of the purchaser. American purchases will be delivered to PAYS in Billings, MT with a $250 fee for health permitting added to the invoice. Every attempt will be made to get your new bull(s) as close to your bull pen as possible with delivery commencing in mid-March following the sale.
SIGHT UNSEEN PURCHASES
Can't make it to the sale? We guarantee you won't be disappointed in a Chapman "Forage-Developed' bull that you buy "sight unseen." In fact, we sell many bulls every year this way. Our experience over the past 73 years is the sooner you contact us, the better we are able to match the right cattle to your specifications. When cattle purchased sightunseen are delivered, the buyer has the right of refusal for any animal that is not as they were represented. Guarantee applies only to cattle discussed with a Chapman Sale Professional prior to the sale.
GUARANTEE
We're confident that our 'Forage-Developed' bulls will meet and exceed your standards for longevity and performance. If for any reasons you're not satisfied with a bull you purchase from us, you don't have to pay –just call us for a prompt and courteous credit or refund. Any claims are to be made by October 01, 2023.
Phone: (403) 741-2099 | silas@chapmancattle.com | www.chapmancattle.com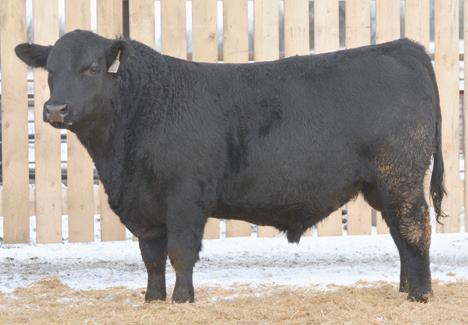 LOT 1 W SUNRISE ANGUS
LOT 2 HEAT VALLEY ANGUS
LOT 3 DUCKWORTH RANCHES
LOT 23 F-R ANGUS
LOT 26 VR LIVESTOCK
LOT 49 ROCKY TOP RANCH
LOT 54 CIRCLE G ANGUS
2022
LOT 69 RIGHT CROSS RANCH
SALE HIGHLIGHTS
Welcome to our Annual Forage-Developed Bull Sale; and thank you for your interest in the genetics we bring forward every year. Over the course of 73 years registering purebred cattle we have been developing and marketing 2-Year-Old bulls exclusively. Within that time our philosophy to breeding cattle really hasn't changed: avoid any shot-gun approach to genetic selection, avoid chasing fads, and remain steadfast in maternal genetic selection.
As cattle producers, we all have access to the same genetics annually. We have focused on stacking proven genetics that are like-in-type; while allowing the environment to sort through the genetic base we have, or have accessed, in order to determine the replacements we keep and the bulls we sell. This has resulted in a multi-generational product that breed true in both genotype and phenotype.
The phenotype of our cattle has moderated over the past two decades, and this is directly attributed to the cows matching the environmental pressure we place on them. However, the percent body weight weaned per cow is now higher. If we were a commercial cow/calf outfit we would have the ability to run more cows per acre with the option to initiate a terminal crossbreeding system to increase yield. The ideal cow size and weight has been highly debated; but as a whole the smaller cow should contribute more to your gross margin.
Pictured as a 5-year old breeding bull is Chapman Rito 7590 who was purchased in the 2019 sale by Logan James for $4,000. This bull emulates a few claims we have made since our first Forage-Developed Bull Sale in 2007:
• Sale day is just a snap shot in time of how our bulls will look. Our bulls continue to develop in a positive manner and albeit developed at a slower pace, they mature into robust, athletic breeding bulls with a high level of virility and libido. To be honest, I don't even recognize most of the bulls I sell a year later – they've continued to grow and gain weight during and after the breeding season. 7590 is one of over 1600+ Forage-Developed bulls sold that validates their upside.
• Our bulls are uniform in type which is probably the most reiterated feedback about our cattle. 7590 as the Lot 79 bull looked very similar to Lot 1 and Lot 100 and every bull in between in that 2019 sale. This year's offering is no different. Bulls of uniformity come from cow herds of uniformity and produce calves with uniformity.
• We have always used moderate and maternal to describe our cows but haven't used those terms loosely. 7590's dam weighed in at 1376 lbs and came from the Lady Erica cow family. She earned a weaning ratio 6/105 after she had raised him and was preceded by 2 consecutive donors that produced well into their late teens. We pride ourselves on fertility and longevity and publish data on the mother cow's production derived from a big herd of one contemporary group.
Welcome
• 7590 emulates the annual sale offering where there is an attention to the little things pertaining to proper structure in a breeding bull that is often overlooked in the chase of extra performance or better numbers; such as a clean sheath, proper scrotal shape, a straight topline or a true Angus head.
We recommend that before you buy a bull anywhere, familiarize yourself with their cowherd, their breeding objectives, and their long-term philosophy. There is no way around it, your cowherd inherits its genes from where the herd sires are sourced from, and that can have a profound financial impact on your program for years.
With that, the sale offering represents a cross section of proven maternal genetics. The bull offering is uniform and consistent – quality sells throughout. We are confident in the genetic package we are selling on Thursday, February 23rd and are available 365 days a year to assist you with your purchases. Thank you in advance for your interest and consideration.
Silas Chapman
BC ROBUST 0807
BC Robust 0807 was the high selling bull sourced out of the 2017 Conley Angus Bull Sale. He was the lead off bull in the Champion Yearling Pen of 3 bulls at the 2017 NWSS. He is a very balanced bull: long spined, big hipped and very photogenic in a 5 frame. He is a true breeding bull that has caught the attention of many astute cattlemen. Sons of Robust emulate the same visual appeal of their sire; but more importantly, his daughters now in production are off to a great start and possess the maternal excellence only achieved through decades of genetically predictable breeding.
SITZ PAYWEIGHT 749E SIRE b
Tattoo: IMP 749E DOB: January 19, 2017 REG#: 2070978
In search of an outcross pedigree that offers a phenotype similar to ours, we chose 749 as one of the higher dollar bulls in the spring '18 Sitz Bull Sale. He posted a BW 87, WW 775, YW 1340, and YSC 40; and is a result of an embryo mating between the highly proven Basin Payweight 1682 and the Pathfinder donor Sitz Forever Lady 612T. She is also the mother behind Sitz Reload 411C. We used 749 and a son heavy in 2021 and 2022 and based on his young daughters he will be an udder fixer.
MC CUMBER 307 FORTUNATE 7141 SIRE c
SINCLAIR FORTUNATE SON
MC CUMBER FORTUNATE 307
MISS WIX 9122 OF MC CUMBER
O C C TREMENDOUS 619T
B PRIDE 2143 OF MC CUMBER
B PRIDE 0135 OF MC CUMBER
SINCLAIR EMULATE 7XT28
SINCLAIR BLACKBIRD 2P8 7079
SINCLAIR EXTRA 4X13
MISS WIX 7126 OF MC CUMBER
O C C EMBLAZON 854E
O C C DIXIE ERICA 960H
MC CUMBER 4X13 EXTRA 829
B PRIDE 626 OF MC CUMBER
7141 was our pick and the 3rd high selling bull out of the 2018 McCumber Angus Bull Sale. Everything about 7141 indicates a cow maker. He is triple bred Sinclair Extra 4X13 and out of an outstanding OCC Tremendous 619T dam. He is a long-spined bull, highly fertile, and is structurally hard to fault. His 1st daughters in production are perhaps some of our best in type.
6 Chapman Cattle Company | REFERENCE SIRES Tattoo: IMP 0807C DOB: December 26, 2015 REG#: 2012143
SIRE a B C LOOKOUT 7024 BC EAGLE EYE 110-7 B C PURE PRIDE ERICA D 110 BC SURVEYOR 680D B C MATRIX 4132 BC 2266 PRIDES LASS 4132 680 CANE RIDGE PRIDES LASS 2266L B C LOOKOUT 7024 BC PURE PRIDE 327-8 B C PURE PRIDE 10 825J 327 BC 327-8 CP BELLE O-807 BC CHARLIE PRIDE 304-6 BC 607 CP BELLE MF 807 BC 901 DR BELLE MATRIX MF607 BW WW YW M CE MCE 1.5 62 90 9 5.0 -6.0 EPD'S 2023
VERMILION PAYWEIGHT J847 BASIN PAYWEIGHT 006S BASIN LUCY 3829 AMF NHF BASIN PAYWEIGHT 1682 HARB PENDLETON 765 J H 21AR O LASS 7017 21AR O LASS F24A BALDRIDGE KABOOM K243 CONNEALY THUNDER PARKA OF CONANGA 241 AMF CAC NHF SITZ FOREVER LADY 612T TRAVELER 124 G D A R SITZ FOREVER LADY 63M LUKENS FOREVER
BW WW YW M CE MCE 1.5 45 85 29 5.0 8.0 EPD'S 2023
LADY J463
WW YW M CE MCE 1.4 42 82 25 5.0 3.0
2023
BW
EPD'S
Tattoo: IMP 7141E DOB: January 31, 2017 REG#: 2070977
SIRE