46 Your guide to unique places, interesting events, fine dining, great shopping and the special lifestyle of Southeastern Pennsylvania and Northern Delaware SEPTEMBER 2022 $3.95 Celebrating Chester County
Why Choose Shreiner Tree Care? Knowledgeable. Detailed. Caring. EASY! IT'S OUR PEOPLE Call or 610-265-6004text Scan for appointmentan
Forbes ranks Patti #1 Top Women Wealth Advisor in the State and #13 Top
Securities offered through Royal Alliance Associates, Inc., member FINRA/SIPC. Insurance services offered through Patricia Brennan are independent of Royal Alliance Associates, Inc. Advisory services offered through Key Financial, Inc., a registered investment advisor not affiliated with Royal Alliance Associates, Inc. The Financial Times Top 300 Financial Advisors is an independent listing produced by the Financial Times (June 2019). The FT 300 is based on data gathered from RIA firms, regulatory disclosures, and the FT's research. The listing reflects each practice's performance in six primary areas: assets under management, asset growth, compliance record, years in existence, credentials, and online accessibility. This award does not evaluate the quality of services provided to clients and is not indicative of the practice's future performance and do not ensure that a current or prospective client will experience a higher level of performance results and such rankings should not be construed as an endorsement of the advisor. Neither the RIA firms nor their employees pay a fee to The Financial Times in exchange for inclusion in the FT 300. The Barron's Winner's Circle Top 100 and the Barron's Winner's Circle Top 1200 are select groups of individuals who are screened on a number of different criteria. Among factors the survey takes into consideration are the overall size and success of practices, the quality of service provided to clients, adherence to high standards of industry regulatory compliance, and leadership in "best practices" of wealth management. Portfolio performance is not a factor. Please see www.barrons.com for more information.
The Patti Brennan Show Dedicated to Help Improve Your Net Worth Listen on iTunes, GooglePlay Music, Spotify or Stitcher! Women Wealth Advisor in the Nation!
The Forbes ranking of America's Top Wealth advisors, is based on an algorithm of qualitative and quantitative data, rating thousands of wealth advisors with a minimum of seven years of experience and weighing factors like revenue trends, assets under management, compliance records, industry experience and best practices learned through telephone and in-person interviews. There is no fee in exchange for rankings. Forbes "Best In State Wealth Advisors 2022" list (Feb. 2022). The ranking for this list by SHOOK Research is based on due diligence meetings to evaluate each advisor qualitatively, a major component of a ranking algorithm that includes client retention, industry experience, review of compliance records, firm nominations; and quantitative criteria, including: assets under management and revenue generated for their firms. Forbes is a trademark of Forbes Media LLC. All rights reserved. Rankings and recognition from Forbes/SHOOK Research are no guarantee of future investment success and do not ensure that a current or prospective client will experience a higher level of performance results and such rankings should not be construed as an endorsement of the advisor. Third party rankings and recognitions are no guarantee of future investment success and do not ensure that a client or prospective client will experience a higher level of performance or results. These ratings should not be construed as an endorsement of the advisor by any client nor are they representative of any one client's evaluation.
$850,000
Set on six acres in a sought-after section of Birmingham Township, this property has been tastefully restored with the addition of three new bathrooms, new Kitchen, stunning landscaping, new lighting, new air conditioning, new cedar roof - the list goes on! The home dates back to 1789 and, in its history, was owned by gener ations of Brintons and Darlingtons. The home has 3 bedrooms, each with a full bath, and is move-in ready. The setting is incredibly private and offers lovely views.
$4,200,000
HollyGrossGroup.com
Bittersweet Drive | Pocopson Township Set on 7.3 exceedingly private acres in Pocopson Township, sits this spectacular 18,000 square foot, tutor style home featuring a spectacular main level Master Suite with "His" and "Her" bathrooms, Walk-in Closets, a private Office, and a large Bedroom. The home boasts 5 Bedrooms, 8.3 Bathrooms plus a four room guest/in-law suite easily accessed by way of the home's three level elevator.The main level Living Room, Dining Room, incredible Kitchen, and stellar Family Room must be seen to be appreciated! All of the Bedrooms enjoy En-Suite Bathrooms. The Lower Level features an amazing Wine Cellar, Theater, Game Room and second Family Room. This fabulous property is located with easy access to Wilmington plus set in the nationally ranked Unionville-Chadds Ford School District!
Coventry Forge Farm is a quintessentially historic Chester County country estate, replete with an 18th century stone farmhouse, a fully updated cottage, a studio along the meandering and trout filled French Creek, a 9-stall barn and 23.4 acres of pastures and open space to enjoy.
$978,000
Coventryville Area
Residential • Farms • Land • Commercial 610-431-1100
If you ever thought that living in a converted antique stone barn might be appeal ing, you must see this fabulous property. Set on a total of 7.8 acres, this five bed room, two and half bath home enjoys volumes of space, soaring stone walls, lots of exposed beams plus a wonderful floor plan. The home has a fabulous Primary Suite and a lower level apartment - perfect for guests or the in-laws! The detached two car Garage has an attached two stall barn which opens to several pastures.
$645,000
Licensed in PA, DE, MD
Holly Gross Stephen Gross Stewart Gross Jenny Cassidy Michael Mummert Herb Schwabe
$1,675,000 Kennett Square Cedarcroft may be the most famous home in the tri-state area! Constructed in 1860 by legendary Bayard Taylor, Cedarcroft's visitors included Ralph Waldo Emerson and Horace Greeley. The property's late owner took great pains to ensure the significant architectural features of the home were well maintained. The Living Room, Library, and Dining Room all feature 13' ceilings, stunning wood flooring, incredible moldings, and fireplaces. Additional restoration remains. $1,375,000
A member of the franchise system of BHH Affiliates, LLC West Bradford Township
Birmingham Township
• Call 610-430-3030
Kennett Township
Surrounded on three sides by the 535 acre Warwick County Park and in an area of numerous deed restricted properties, this farm is situated in a highly protected area and close to the the Horseshoe Trail. The property is of extreme historic significance. In 1717, Samuel Nutt built this home and the Coventry Forge on the property. This iron works was the first constructed in Chester County and only the second in Pennsylvania. Additionally, there are two garages offer ing a total of four parking spaces. In Owen J. Roberts Schools and close to Rt. 23 and 100.
This 4 BR, 2.1 BA home sits at the end of a quiet road and its protected view is of woodlands and community open space. The location is ideal for those needing to commute to Wilmington or get on Route One. The home has a fabulous Primary Suite with a Bedroom, Walk-in Closet, and a luxurious bathroom featuring a ten foot shower stall with glass walls, two shower heads, and an overhead skylight. The Kitchen has stainless high end appliances and opens to a Deck running the home's length.
NEW LISTING NEW LISTING
SMITH MILL ROAD | NEW CASTLE COUNTY | 4 9 SACRES TARVEGUT LANE | KENNETT SQUARE | 37+ ACRES DAVIS LANE | CHESTER SPRINGS | 14+ MACRES EETINGHOUSE ROAD | WEST CHESTER | 5 8 ACRES FIVE POINTS ROAD | HIGHLAND TOWNSHIP | 173 OACRES LD STOTTSVILLE ROAD | HIGHLAND TOWNSHIP | 167+ ACRES New Price New Price 5701 KENNETT PIKE | CENTREVILLE, DEL AWARE | 302.654.6500 | www.bfpsir.com K a r e n N a d e r P r o p e r t i e KNs knader@bfpsir.com | 484.888.5597 www karennaderproperties com Pending
41+/- acre land parcel with lovely open meadows wrapped by mature woodlands w/gentle topography & ultimate privacy. Under conservation easement. Price Upon Request West Pikeland Township JackieMarkCindy610.347.2065Orr•AmyMcKennaWillcox•RobVanAlenRoberts•MicheleAshtonCamilleGracie•ChaseDavis View all our fine properties at www.TheCountryProperties.com Birmingham Township Lovely south sloping hillside property w/mature forest and tranquil location, cute 3BR stone cottage on private lane with 21+/- acres. Price Upon Request © BHH Affiliates, LLC. An independently operated subsidiary of HomeServices of America, Inc., a Berkshire Hathaway affiliate, and a franchisee of BHH Affiliates, LLC. Berkshire Hathaway HomeServices and the Berkshire Hathaway HomeServices symbol are registered service marks of HomeServices of America, Inc. ® Equal Housing Opportunity. Information not verified or guaranteed. If your home is currently listed with a Broker, this is not intended as a solicitation. Rare opportunity on Fox Chase Rd. for a recently renovated 4BR, 3.5B house on 2 acres with great street presence being equalled by great privacy in the backyard. Price Upon Request Willistown Township Federal style home, sophisticated, yet casual elegance. Five stall barn, 2BR apartment, pool, tennis court on 34+/- acres in Cheshire Hunt country. Price Upon Request London Grove Township "Isabella Furnace" - listed in the National Register of Historic Places. Property has been transformed into the most generous & imaginative living quarters. Price Upon Request West Nantmeal Township Spectacular pastoral viewsheds from each architecturally designed structure: main house w/pool, 8 stall horse barn, guest house and more on 182 acres. Price Upon Request East Fallowfield Township UNDER CONTRACT
Your barn is the setting of your horse's story. We ensure every ride, every bath, every moment is a chapter to remember. 717.687.0292 | BandDBuilders.comBuilt Right or Not at All
36 Chestnut Road | Paoli, PA 19301 | 610.644.5347 walterjcookjeweler.com Ready for the Weekend
36 Chestnut Road | Paoli, PA 19301 | 610.644.5347 walterjcookjeweler.com EMPLOYMENT OPPORTUNITY Walter J. Cook Jeweler, consistently voted The Best Jeweler on the Main Line, is look ing for a few great people to join our team. For over 75 years, our friendly family owned business has offered personalized customer ser vice. Our elegant and comfor table showroom creates an environment where our clientele can linger and look for that per fec t gift for a loved one. Ever y jewel is hand selected and many are limited edition pieces. Being creative, knowledgeable and passionate about gems and customer ser vice as we offer custom design options and exper t repairs to our clientele. We are look ing for enthusiastic sales associates who: ■ value and suppor t independent business ■ are friendly and enjoy the personal sales experience ■ have a thirst for k nowledge and desire to grow with our business ■ are flexible and team oriented If you would like to be a par t of an exciting industr y and wor k with The B est Jeweler on the M ain Line we look for ward to discussing this oppor tunit y with you. Please contac t M ichael Cook at 610.644.5347 to have a conversation.
And for horsepower, "Radnor Hunt Concours d'Elegance Celebrates 25th Anniversary." Come for the barbecue, road rally, black-tie gala, MotorSport Park, Shoppes and … 100 vintage cars.
For more on the outdoors, Monica McQuail answers "What's Ornitherapy?" The short answer: birdwatching + mindfulness = health benefits. To benefit your mind, Shelly Laurence recommends "Great Book Club Reads."
And Ed Malet says good-bye to Pete Flynn in "Pete's Produce: The Final Chapter."
This year's 81st Chester County Day tours the northwest quadrant of the county. Get a preview in Matt Freeman's story, and get your tickets for this fundraiser, always the first Saturday of October.
Gina Mullen tells history buffs how to commemorate the "Battle of Brandywine's 245th Anniversary," marking when the Continental Army fought the British in a key Revolutionary War battle. Malcolm Johnstone's got the story on the tercentenary of Humphry Marshall, namesake of Marshallton and Marshall Square Park. Learn what's needed to save Crebilly Farm's 312 acres south of West Chester. A green space proposal requires voters' support in November. Read "Developed or Green. There's No In-Between."
It's September, and our calendars are filling up. Houses, horses, history and more will entertain you.
I
For foodies, Jessica Roberts suggests you "Spice Up Your Fall" with cider, moscato and fruit wine.
Brandywine Table's Alyssa Thayer recommends local produce in "Think Outside the (Lunch) Box."
As always, we have the Best Local Events and tons for Family Fun. Celebrate Chester County! And thank you for reading. ACROSS COUNTY LINES Town Focus on Phoenixville Guide to Private Schools • Realtor Roundup Garden Capital • Home of the Month Fall Food, Beer and Much More! OctoberCOMING IN EDITOR from the Jo Anne Durako Editor County Lines Vols. XLVI No. 1. Copyright, 2022 by ValleyDel Publications. All rights reserved. County Lines and County Lines Magazine (ISSN 0195-4121) are registered names of ValleyDel Publications, Inc. Use of these names without the consent of ValleyDel Publications, Inc. may subject the infringer to penalty and suit as provided by law. CountyLinesMagazine.com September 2022 Volume XLVI Number 1 PUBLISHER Edwin Malet EDITOR Jo Anne Durako ART DIRECTOR Harvey Walls ASSOCIATE EDITOR Marci Tomassone ASSISTANT EDITOR Shannon Montgomery FOOD EDITOR Alyssa Thayer ACCOUNT EXECUTIVES SusanJudyGillespieJonesKimRoss BUSINESS MANAGER Debra M. French CONTRIBUTING WRITERS Laurel Anderson / Cara Corridoni Matt Freeman / Emily Hart Elizabeth Hughes / Shelley Laurence Carol Metzker / Jessica Roberts CONTRIBUTING PHOTOGRAPHERS Brenda Carpenter Wil Moore / Timlyn Vaughan INTERN Gina Mullen CONTACT US AT ValleyDel Publications, Inc. 515 S. Franklin St., Ste. 100 West Chester, PA 19382. 610-918-9300. Info@ValleyDel.com Subscriptions: $39/print; $12/digital Advertising: 610-918-9300 TO GET OUR NEWSLETTER Send an email to Info@ValleyDel.com To find County Lines, check our website's "Get A Copy" page, pick one up at Main Point Books, Wellington Square Bookshop, Reads & Company and specialty food markets, or visit advertisers listed in the Index. SFI-01268 SUSTAINABLE FORESTRY INITIATIVE www.sfiprogram.orgCertifiedSourcing 12 County Lines | September 2022 | CountyLinesMagazine.com
For horses, Shannon Montgomery says, "Saddle Up for the Fall Equestrian Season" and visit Ludwig's Corner Horse Show, Devon Fall Classic, Plantation Field International Horse Trials, Maryland 5 Star at Fair Hill and the Brandywine Polo Club. Plus Dressage at Devon is back with world-class action in the Dixon Oval. Emma Miller shares highlights of the five-day event that attracts passionate horse lovers, wide-eyed children and everyone in between.
ChesterCelebratingCounty 45 Your guide to unique places, interesting events, fine dining, great shopping and the special lifestyle of Southeastern Pennsylvania and Northern Delaware OCTOBER 2021 Across County Lines Tour Phoenixville Focus Local Real Estate Market Private School Guide Pumpkins & Apples Tour Southern Brandywine Valley 8 Days of Thanksgiving Try Beaujolais Nouveau 55+ and Retirement Communities Local Heroes Your guide to unique places, interesting events, fine dining, great shopping and the special lifestyle of Southeastern Pennsylvania and Northern Delaware NOVEMBER 2021 45 45 Holiday Issue Happy Holidays at Home Shop Small in West Chester Happier Holidays Gift Guide Merry Fit-mas • Christmas "Treedition" 45 Summer Gardens,DiningBooks & Wine West Chester & Wilmington Your guide to unique places, interesting events, fine dining, great shopping and the special lifestyle of Southeastern Pennsylvania and Northern Delaware JUNE 2022 Your guide to unique places, interesting events, fine dining, great shopping and the special lifestyle of Southeastern Pennsylvania and Northern Delaware JULY 2022 Celebrating45YearsPublishing! Guidebook2022–2023 45 Your guide to unique places, interesting events, fine dining, great shopping and the special lifestyle of Southeastern Pennsylvania and Northern Delaware AUGUST 2022 Family Foodie Tour of Delco • Vax Fact for All Ages Marry in a Mansion •Shots for Pets Cutest Pet Contest • 55+ & Senior Guide Fall Events Calendar • Get to Know Shrubs 18th Local Dining Guide Celebrating45YearsofPublishing! Your guide to unique places, interesting events, fine dining, great shopping and the special lifestyle of Southeastern Pennsylvania and Northern Delaware JANUARY 2022 DININGLOCAL love 45 and the special lifestyle of Southeastern Pennsylvania and Northern Delaware Fine Home Issue 45 Your guide to unique places, interesting events, fine dining, great shopping and the special lifestyle of Southeastern Pennsylvania and Northern Delaware MARCH 2022 CHARITY DATEBOOK Faces of Philanthropy 45 Wedding Issue Event Venues Reimagining Weddings • Honeymoons Newlywed Finances Lancaster History • Garden Inspiration Your guide to unique places, interesting events, fine dining, great shopping and the special lifestyle of Southeastern Pennsylvania and Northern Delaware APRIL 2022 MAY 2022 Celebrating45YearsPublishing! Equestrian Issue
With a personalized, small-team approach, the FitzgeraldLoose Fine Homes Team offers comprehensive, conciergelevel real estate services. From preparing your home for sale, staging, professional marketing, and contract negotiation, our team has the experience and expertise to guide you through your next home sale. In today's more challenging and rapidly changing real estate market, now more than ever you need a real estate team with a fresh perspective and proven track record of success in all market conditions. Contact our team today to find out how we can help you make your next move a successful one! Helping You Make the Right Move! Compass RE is a licensed real estate broker and abides by Equal Housing Opportunity laws. All material presented herein is intended for informational purposes only. Information is compiled from sources deemed reliable but is subject to errors, omissions, changes in price, condition, sale, or withdrawal without notice. Photos may be virtually staged or digitally enhanced and may not reflect actual property conditions. 80 W Lancaster Avenue, Suite 310, Devon, PA 19333. The Fitzgerald-Loose Fine Homes Team O 610.947.0408 | M fitzgeraldloose.comfitzgeraldloose@compass.com610.209.9238
environment for treatment and recovery. Chester County Hospital. It's a better space for healing that is also redefining the future of healthcare in our community. For more than 130 years, we've been committed to providing the most progressive healthcare services to you here in Chester County and to surrounding areas with our convenient satellite locations. While we consistently rank among Pennsylvania's top hospitals, we are also committed to identifying opportunities for improvement and making positive changes to meet your needs and expectations. As ever, we are proud to bring the power of Penn Medicine to our community, with the compassionate care you can always count on from Chester County Hospital.
ChesterChesterCountyHospital.orgCounty'smostinnovative
CHANGERGAME
Tour81stTours
33 BATTLE OF BRANDYWINE'S 245TH Come celebrate a local battle for American independence Gina Mullen 34 RADNOR HUNT CONCOURS D'ELEGANCE CELEBRATES 25TH ANNIVERSARY Featured marques include Cadillac, Porsche and Ferrari Elizabeth Hughes 36 CELEBRATING HUMPHRY MARSHALL Time for a tercentenary Malcolm Johnstone 38 WHAT'S ORNITHERAPY? Just bird-watching + mindfulness Monica McQuail, Willistown Conservation Trust 40 GREAT BOOK CLUB READS What's better than sharing a great book with friends? Shelley Laurence, Main Point Books 42 PETE'S PRODUCE, THE FINAL CHAPTER No more sweet corn, no more heirloom tomatoes, no more ... Pete Edwin Malet 46 81st TOUR OF TOURS Our preview of the Chester County Day House Tour Matt Freeman 56 DEVELOPED OR GREEN. THERE'S NO IN-BETWEEN The future of Crebilly Farm depends on a November vote. Kirsten Werner 59 DRESSAGE AT DEVON Fun and excitement for families and competitors alike Emma Miller 66 SADDLE UP FOR THE FALL EQUESTRIAN SEASON Equestrian action and family fun all month long Shannon Montgoomery 72 HOME DECOR Update your home with these unique finds 75 CHESTER COUNTY STORIES Celebrate the local businesses that make our area unique 81 SPICE UP YOUR FALL Try something new to tickle your palate Jessica Roberts 86 BRANDYWINE TABLE Think Outside the (Lunch) Box Alyssa Thayer S ATURDAY, OCTOBER 1st IS THE 81st ANNUAL CHESTER County Day home tour, and like any other durable local tradition, it's still going strong, this year focusing on historic homes and gar dens in the northwest part of the county. A walking tour of the northern part of West Chester Borough, including four charming homes, is also part of the tour. As much as any other part of this famously historic county, and maybe a bit more, this is a place where the elegance and charm of centuries past live on, lovingly preserved by owners who open their homes to the public for this once-a-year event. Having raised more than $5 million, the house tour continues to benefit Chester County Hospital, which is growing to meet the needs of the coun ty's increasing population. But the event is also a rare opportunity to get a closer look at what draws people to visit and live here in the first place. Story and photos by Matt Freeman
IF YOU GO When: Saturday, October 1, from 10 a.m. to 5 p.m. Where: Northwest quadrant of Chester County & North area of West Chester Borough The Hunt: Bellwood Hunt Club at Hibernia County Park. Starting at 8:30 a.m. Enjoy the pageantry of the horses, hounds and horns. Baked goods available. Tickets: $55. On sale online and at satellite locations. See website. Box Lunch: Preorder from Arianna's Gourmet Café, 610-696-2910, email AriannasWC@aol.com or visit ChesterCountyDay.com. Benefits: Women's Auxiliary's pledge toward a state-of-the-art Women's Breast Center at Chester County Hospital. Information: ChesterCountyDay.com; 610-431-5328. Matt Freeman of
2 County Lines September 2022 CountyLinesMagazine.comCONTENTSdepartments VOLUME 46, NUMBER 1 J SEPTEMBER 2022 17 GOOD TO KNOW 20 BEST LOCAL EVENTS 90 INDEX 19 SEPTEMBER PICKS 85 FOOD NEWS 66 42 56 4634 Cover photo by
a featured home on the Chester County Day Tour 15CountyLinesMagazine.com | September 2022 | County Lines
DOWNTOWNWESTCHESTER.COM@DowntownWestChester WEST CHESTER BUSINESS IMPROVEMENT DISTRICT 137 N. HIGH STREET | WEST CHESTER, PA 19380 SCAN HERE TO LEARNMORE October 7, 2022 Grab Your Friends and Family for this Fun, Self-Guided Art Tour through Downtown West Chester! FREE TO ATTENDFREE METERED PARKINGOPEN TO THE PUBLIC FIRST FRIDAY 4pm–8pm RAIN OR SHINE Generous Support Provided by Presented by WALKGALLERYDOWNTOWNWESTCHESTER #WCGALLERYWALK
Ampersand Appreciation. For lan guage lovers — did you know the ampersand was originally a letter in the English alphabet? National Ampersand Day, September 8, celebrates this Latin symbol created in the first century A.D. and derived from an old phrase "and per se and," meaning "and by itself creates the word and." Mark Ampersand Day by using it in your tweets, texts & emails, or enjoy its artistic grandeur at AmperArt.com
In it, a former CIA case officer returns to handle a CIA mole only for her ex-husband and disgraced former CIA oper ative to get involved. Buy a copy at your local bookstore for the adrenaline rush and to doubly support local. MPWoodword.com
Threads for Tots. Calling all tiny fashionistas! Tish Kids, replacing luxury boutique Luxey Little Ones, will keep West Chester kiddos on trend. This new spin-off of Tish Boutique, right across the street, will offer the same chic and classy style to the youngsters as Tish Boutique does for women. The perfect place to help you dress your young ones with flair. 135 E. Gay St., West Chester. TishStyle.com
Just a few things we'd thought you'd like to know this month
Pinkies Up. Tune up your child's 'tude at The Saturday Club, a nonprofit women's volunteer and philanthropic organization in Wayne. Their Etiquette Program (September 9–October 14), led by etiquette coach Mrs. Emily Krawzyk, teaches 21st-century kids proper social and dining manners, like introduction skills, cellphone manners and how to set a table. Fusing fun with formality, the pro gram ends with a three-course dinner and social dancing hour where the kiddos display their refined skills. Registration is $250 ($25 sib ling discount). SaturdayClub.org.
][Good to Know 17CountyLinesMagazine.com | September 2022 | County Lines
Healthy & Wealthy. Congrats ChesCo! According to U.S. News & World Report, we're in the top 100 healthiest counties in the nation — ranked 92nd overall, with a population health score of 82% and life expectancy of 81.4 years. Plus, SmartAsset, a financial technology company, reports we're among the top 100 wealthiest counties, with $91,927 per capita income (significantly higher than the $61,700 state average), making us #1 in PA. Fol lowing behind are MontCo in second, Bucks third and Delco in fourth place. SmartAsset.com. USNews.com.
Read Local. Kennett Township's M.P. Woodward recently gained critical acclaim for his debut novel The Han dler (Penguin Random House). Combining his expertise in telecommunications, naval intelligence and the entertain ment industry, Woodward creates a action-packedpulse-pounding,adventure.
THE ATTRACTIONS THE LINKS THE HARBOR THE ARTS THE OUTLETSTHE WINNINGS THE OUTDOORSTHE WINERIES THE MUSEUMS Come explore Prince George's County, "The Crown Jewel of Maryland" where our vibrant National Harbor, scenic vineyards, historical sites, nature parks, casino, shopping, amusement park and more creates lasting memories! It's worth the trip! Plan and book your next adventure at ExperiencePrinceGeorges.com
Join Pints in the Square, a craft brew festival and 5k run/walk starting and ending at the Delaware County Veterans Memorial in Newtown Square. Enjoy live music, local food vendors, over 50 beers from 25 local and regional craft breweries, plus sign up for a timed 5k walk/run. Benefits the Newtown Square Fire Company. Delaware County Veterans Memorial, 4599 West Chester Pk., Newtown Square. $35–$75. 11 a.m. to 4 p.m. NSFC.org.
Bike The Brandywine
September 17 Now in its fifth year, with three scenic loops that take in the beautiful Brandywine Creek Greenway and surrounding countryside. Routes are 25, 45 and 62 miles, each with unique experiences for both recre ational and seasoned cyclists. Benefits the Brandywine Conservancy, helping preserve water quality and quantity in the region for over 50 years. Chadds Ford Historical Society, 1736 N. Creek Rd., Chadds Ford. 6:30 a.m. to 4:30 p.m. Lunch provided after the ride. $55. Brandywine.
Malvern Foundation Charity Polo Match
September 17
September 25 You don't have to be an equestrian to enjoy this event. Fun for all ages, this fast-paced match is a terrific way to spend an afternoon relaxing outdoors, and the kids will love divot stomping at halftime. Brandywine Polo Grounds, 232 Polo Rd., Toughkenamon. Awards start at 1 p.m., gourmet lunch at 2 p.m. followed by polo. Tickets, $150. For details, visit MyMalvernBank.com/About/Foundation_Celebration.
org/Conservancy/Bike-Brandywine
September 15–17 Sept. 15, Grand PRIXview Party, see website for details. Sept. 16, Friday Evening Cruise-In, between 1st and 5th Sts. on Lincoln Hwy., Coatesville, 6 to 9 p.m. Sept. 17, a vintage auto and motorcycle Grand Prix through the city with 80 vehicles running over a 2.2-mile course. Spectators enjoy music, vendors, food and beer garden. Benefits the City of Coatesville. Start/finish: 3rd Ave. and Lincoln Hwy., 9 a.m. to 4 p.m. CoatesvilleGrandPrix.com
2022 Chester County Restaurant Festival
September 18
The 6th Annual Coatesville Invitational Vintage Grand Prix
Celebrating 41 years, the festival includes over 40 restaurants and food vendors and 60+ crafters and artisans. Stroll over to the Church Street Beer & Wine Gardern to quench your thirst. Benefits West Chester Parks & Recre ation. Festival on Gay St. from Matlack to Darlington Sts. with bands performing on Gay St. at Darlington, Matlack Sts. and the Church St. Beer Garden. Noon to 5:30. West-Chester.com. CountyLinesMagazine.com 2022 | County Lines
September Picks[ ] Our Picks for top events this month
19
Pints in the Square
| September
SEPTEMBER 16–18 Lancaster Hot Air Balloon Festival. The festival features the mass launch of dozens of beautiful balloons, family entertainment, fireworks, delicious food, Amish goods and even buggy rides. A family-friendly event. 2727 Old Philadelphia Pk., Bird-in-Hand. Fri–Sat, 7 am to 8 pm; Sun, 7 to 7. $10–$17.50. USHotAirBalloon.com.
SEPTEMBER 9–11 Chester County Balloon Festival. Over 20 hot air balloons take flight twice per day, a beer garden, music, great food, crafts, kid zone and more. Benefits the Chester County Hero Fund and other local youth community groups. Willowdale Steeplechase Grounds, 101 E. Street Rd., Kennett Square. Fri., 4:30 to 8:30; Sat., 2:30 to 9; Sun., 2:30 to 7:30. $10–$25. CCBalloonFest.com.
SundaysWestChester Railroad Summer Picnic Spe cials. Enjoy a relaxing 90-minute train ride from West Chester to Glen Mills and return the same afternoon. Pack a lunch to have during the stop at the Glen Mills train station picnic grove. 230 E. Market St., West Chester. Noon to 2. $17; age 2–12, $15. 610-430-2233; WCRailroad.com. THROUGH SEPTEMBER Science Saturdays at Hagley Museum & Library. Visitors of all ages are invited to discover solutions to science and engineering challenges. Science Saturdays are drop-in ac tivities. 298 Buck Rd., Wilmington. Noon to 4. $5–$9. 302-658-2400; Hagley.org.
SEPTEMBER 18 30th Annual Radnor Fall Festival. Plan to enjoy fun for the whole family with local vendors, live entertainment, the Top Dog contest, kids fun and more N. Wayne Ave. & West Ave. between Lancaster Ave. and the Wayne train station, Wayne. Rain or shine. Noon to 4. Free. RadnorFallFestival.com.
SEPTEMBER Downingtown25 Fall Fest. Street festival featuring food and craft vendors, Victory Brewing Beer Garden and live entertainment. Green St. and E. Pennsylvania Ave. 11 to 4. Rain or shine. 610-269-1523; DTRCC.com
FAMILYFUN 20 County Lines | September 2022 |
OCTOBER 2 Westtown Day 2022. Carnival games, petting zoo, food trucks, live bands, Civil and Revolu tionary War reenactors, vendors, crafts and more. Tour the historic Oakbourne Mansion. Let the kids "dig" for archaeological artifacts. Explore a police cruiser, ambulance and fire truck. Oakbourne Park. 11 to 3. WesttownPA.org CountyLinesMagazine.com
THROUGH SEPTEMBER 18
SEPTEMBER Archaeology10Festival at Newlin Grist Mill. Discover the rich archaeological her itage that lies beneath our feet. This annual event's activities include assisting archaeolo gists with excavations, cleaning artifacts in the lab, a kids dig and pottery assembly, displays & exhibits and food vendors. 219 South Cheyney Rd., Glen Mills. 10 to 3. Free. NewlinGristMill.org SEPTEMBER 10 & 11 Battle at Chadds Ford — Historic Chadds Ford Days. Take a historical journey back to 1777 when the British army engaged Washington's troops at Chads' Ford. Two timed skirmishes, a firing demo, reenactors, live music, food and beverages. The Chadds Ford Historical Society, Barn Visitors Center, 1736 Creek Rd., Chadds Ford. Daily 10 to 5. $5–$10. ChaddsFordHistory.org SEPTEMBER Wilmington11 & Western Railroad Grandparents Day Special. Pack a picnic lunch and spend the afternoon riding the historic train to the Mt. Cuba Picnic Grove. Enjoy a 1½-hour round-trip train ride to the picnic grove, which includes a halfhour layover at the grove to enjoy your picnic. Greenbank Station, Rt. 41 N., Wilmington. 12:30 & 2:30. $8.50–$18. WWRR.com.
SEPTEMBER 30–OCTOBER 2 98th Annual Unionville Community Fair. Family activities, contests, music, live animal exhibits, food, beer and wine garden, hay rides, BMX Bike Show, a haunted tent and more. Landhope Farms, 101 E. Street Rd., Kennett Square. Fri, 2 to 6; Sat, 10 to 6; Sun, 10 to 4. $5, $10 per car. UCFairInc.org
SEPTEMBER 24 & 25 Colonial PA Plantation Civil War Battle and Camp. Visit the Plantation to witness firearm demonstrations, drills and camp life. 3900 N. Sandy Flash Dr., Newtown Square. Sat, 11 to 4; Sun, 10 to 3. $8–$12. 610-5661725; ColonialPlantation.org
Local Eventsbest
SEPTEMBER 25 Charlestown Day. Food trucks, bounce house, face painting, balloon animals, ven dors, live music and kids activities throughout the day Charlestown Township Park, 100 Ac ademic Way, Phoenixville. 9 to 3. Free. 610240-0326; Charlestown.PA.US/parks.aspx.
THROUGH OCTOBER 31 Brandywine Treasure Trail Passport. Gather family and friends and let the Bran dywine Treasure Trail Passport guide you to a memorable weekend escape to 12 of the Brandywine Valley's top attractions. $49–$99. VisitWilmingtonDE.com.
SEPTEMBER 24 & 25 Montgomery County Studio Tour. This two-day event is a casual way to introduce your self to the arts and become immersed in the creative talent throughout Montgomery County, visiting 16 studios and 32 artists. Sat, 10 to 6; Sun, 11 to 5. CountyStudioTour.com
SEPTEMBER 10 & 11 Brandywine Festival of the Arts. A Delaware tradition with something for everyone—250 artists exhibiting, live music, children's activi ties and a selection of local food vendors. 1001 North Park Dr., Wilmington. Sat, 10 to 6; Sun, 10 to 4. $5. 302-419-6648; Brandywin eArts.com.
OCTOBER 1 Lititz Parkwalk. Talented artisans in ceramics, decor, fiber arts, jewelry, painting, drawing and woodworking exhibit at Lititz Springs Park, 24 N. Broad St., Lititz. Sponsored by Moravian Manor. 9 to 4. Free. LititzParkwalk.com
SEPTEMBER 2–4 2022 Long's Park Art Festival. Come out to one of America's top 50 art festivals, where more than 200 juried artisans offer their unique wares. Benefits the park's Amphitheater Foun dation. 1441 Harrisburg Pk., Lancaster. Fri & Sat, 10 to 6; Sun, 10 to 5. $10–$15. 717-2914835; LongsPark.org
SEPTEMBER 16 Craft + Mercantile. A curated evening market celebrating local makers and artisans alongside live music, food and drink. Burke Park, Mal vern. 5 to 8 pm. GrowingRootsPartners.com
7 Fall Gallery Walk in West Chester. Ex plore the vibrant art scene in downtown West Chester. Six galleries combine with additional Sep. 27- Oct. 2, 2022 BREEDSHOW LADIESHATDAY KID'SACTIVITIESConklinBob©photos3 Michael Bragdell and Qredit Hilltop earned the top prize in the 2021 CDI-W Grand Prix Freestyle. ©Stacy Lynne Photography dressageatdevon.org InternationalCompetitionDressage CDI & World Class Breed Show for Horses and Ponies World's Largest Open Breed Show Seven Classes for Ponies Top performance classes from 4th Level to Grand Prix Musical Freestyle Shoppin' in the USA: Presentation of Sale Horses Q Fabulous Shopping Great Food & Entertainment Ladies Hat Day Parade of Breeds Kids Day on Sunday with Dressage Explorers Sabine PreciseIronKingsviewCaptiveShowPlusSponsoredpresentedMasterclass:Schut-KerybyShowPlusKingsviewPartnersRoaring20sPartyinpartby:poweredbyOnePartnersSpringFarmBuildings 21CountyLinesMagazine.com | September 2022 | County Lines
OCTOBER
ART, CRAFTS & ANTIQUES THROUGH OCTOBER 30 Thursday & Saturday Art Along the Trail. The Newtown Square Historical Society presents local artists who exhibit their work on the green behind the Historic Square Tavern. History of women in art display, Benjamin West gallery display and music. Historic Square Tavern, 3716 Goshen Rd., Newtown Square. 10 to 3. Free. Del CoArts.org.
Local Farm Markets Artisan Exchange, 208 Carter Dr. Unit 13 B, West Chester. Sat, 10 to 1. ArtisanExchange.net Bryn Mawr Farmers Market, Lancaster Ave. Bryn Mawr train station lot. Sat, 9 to 1. FarmToCityMarkets.com Market at Coverdale Farm Preserve, 543 Way Rd., Greenville, DE. Fri, 2 to 7; Sat, 10 to 5; Sun, 11 to 3. DelNature.org Downingtown Farmers Market, Kerr Park, Log House Field, 28 E. Pennsylvania Ave. Sat, 9 to 1. 484-7536363; GrowingRootsPartners.com www. HarperAndSonsLLC .com 22 County Lines | September 2022 | CountyLinesMagazine.com
SEPTEMBER 9–11 25th Annual Radnor Hunt Concours d'Ele gance. See article in this issue. SEPTEMBER 18 25th Annual Hagley Car Show. Browse through more than 500 antique and restored cars that date from the early 1990s back to the early 20th century. This year's theme is "General Motors." The show features vehicle parades, mo toring music, video, pedal car racing and a food court. 200 Hagley Creek Rd., Wilmington. 10 to 4. Check website for tickets. Hagley.org.
23CountyLinesMagazine.com | September
BOOKS SEPTEMBER 1–22 Wellington Square Bookshop. NonFiction Book Club: Sept. 1, "Kitchen Confidential" by Anthony Bourdain. Classics Book Club: Sept. 7, "Train to Pakistan" by Khushwant Singh. Fic tion Book Club: Sept. 21–22, "The Dictionary of Lost Words" by Pip Williams. Check website for times. 549 Wellington Sq., Exton. Welling tonSquareBooks.com
SEPTEMBER 29 Main Point Book Club. NonFiction Book Club: "London's #1 Dog Walking Agency" by Kate MacDougall. 116 N. Wayne Ave., Wayne. For times, MainPointBooks.com.
SEPTEMBER 29 DelArt Readers Book Club. Held onsite and virtual, this community-led event meets monthly to discuss, debate, celebrate and share works of fiction and nonfiction. 2301 Kentmere Pkwy., Wilmington. 6 to 8 pm. Free. DelArt.org
"one-night-only" venues throughout the down town area to showcase Chester County artists. Presented by Sunset Hill Jewelers and Fine Arts Gallery and hosted by the West Chester Busi ness Improvement District. 5 to 9 pm. Down townWestChester.com.
SEPTEMBER 10 & 11 Greater Philadelphia Fall Home Show. Find experts, inspiration and more at this show. Valley Forge Casino Resort, 1160 First Ave., King of Prussia. Sat, 10 to 8; Sun, 10 to 5. Free with online registration or $10 at the door. 855-4493714; GreaterPhillyHomeShows.com 2022
CAR SHOWS SEPTEMBER 2 Downtown Oxford 8th Annual Car Show. Fea turing music, automotive artwork, cars and more. 13 S. 3rd St., Oxford. 3 to 8. fordPA.org/Downtown-Events/Car-ShowDowntownOx
DESIGN / HOME SHOWS
| County Lines
SEPTEMBER 17–OCTOBER 16 2022 Bucks County Designer House & Gar dens. This year's home, Broadhurst, is a Bucks County farmhouse dating to the late 1800s, located on Holicong Road in Buckingham Township. Opening Gala, Sept. 17, 6 to 10 pm, $200–$300. Park and shuttle from Our Lady of Guadalupe, 5194 Cold Spring Creamery Rd., Doylestown. Benefits Doylestown Health. $36.75. BucksCountyDesignerHouse.org EQUESTRIAN EVENTS ........................... See Fall Equestrian Events & Dressage article in this issue. SEPTEMBER 10 Over The Hill Horse Show. A fun show for riders ages 19–99. Benefits Northern Chester County Horse & Pony Club. Rain date, Sept. 12. Romano 4-H Center, 1841 Horseshoe Pk., Honey Brook. 9 am. OverTheHillHorseShow.com. SEPTEMBER 24 & 25 3rd Annual Fall Derby at the Vineyard. Expe rience a two-round horse jumping competition over natural fences. Enjoy the wine bar, local beer, hard cider, music, food trucks, vendors. Penns Woods Winery, 124 Beaver Valley Rd., Chadds Ford. 9 am. $60. PennsWoodsWinery.com. FESTIVALS & FAIRS.................................. THROUGH OCTOBER 30 Pennsylvania Renaissance Faire. A cast of hundreds fill the shire. Visit the website for themed weekends such as Fairies and Fantasy Weekend and Wizarding Weekend. Mt. Hope Estate, 2775 Lebanon Rd., Manheim. Sat–Sun and Labor Day Monday, 11 to 8. $16.95–$31.95. PARenFaire.com. SEPTEMBER 10–11 37th Annual Mushroom Festival in Kennett Square. Enjoy tasty mushroom dishes, exhibits, cooking demos, antique and classic car show, a run/walk and kids entertainment. 600 S. Broad St. lot. Sat, 10 to 7; Sun, 10 to 4. $5. Mush roomFestival.org. SEPTEMBER 23 & 24 Boyertown 15th Annual Oktoberfest. Join Building a Better Boyertown for a German and 24 County Lines | September 2022 | CountyLinesMagazine.com
OCTOBER 7 & 8 Strasburg Heritage Society's Golden Anni versary Festival. A celebration of the preserva tion of the homes and history of this delightful town. Oct. 7, Community Night with an ice cream social, free movie and games, 5 to 9. Oct. 8, Heritage Fest featuring buggy rides with a tour guide through the historic district, children's activities, food trucks and more, 9 to 5. 122 S. Decatur St., Strasburg. For details, StrasburgH eritageSociety.org PRINCETON-MERCER & VISITORS BUREAU A DIVISION OF THE PRINCETON-MERCER REGIONAL CHAMBER You'll find an endless number of ideas for where to go and what to do at visitprinceton.org Supported in part by a grant from the New Jersey Department of State, Division of Travel and Tourism.
OCTOBER 1 Newlin Grist Mill Fall Harvest Festival. Fea turing a wide variety of historic skills and trades demonstrations. The theme, "Food Traditions Past and Present," includes cooks, bakers and beverage experts as foods and cooking from the 18th century will be featured. Area chefs com pete in food challenges. 219 Cheyney Rd., Glen Mills. 10 to 4; Food Festival, 11 to 7. $5 parking. 610-459-2359; NewlinGristMill.org
VISIT
OCTOBER 1
171st Annual St. David's Country Fair. A funfilled day for the whole family with flea market, food booths, antiques and more. Midway games and prizes, mini train ride and pumpkin painting. Benefits the church's 30+ outreach partners. 763 S. Valley Forge Rd., Wayne. 10 to 4. $2–$10. 610-688-7947; StDavidsChurch.org/Fair
fall-themed event, including beer, delicious food, music, entertainment and craft vendors. Town Center parking lot in downtown Boyertown. Fri, 6 to 10 pm; Sat, 11 am to 10 pm. Beer tent wristbands and beer tickets, $5. Rain date, Sept. 25. BoyertownPA.org/Oktoberfest.
CONVENTION
There's SomethingAlwaystodoinPrinceton-Mercer! 25CountyLinesMagazine.com | September 2022 | County Lines
FOOD & BREWS ................................. THROUGH SEPTEMBER 1 WestWednesdaysChester TAPS. Enjoy a borough-wide happy hour where you can unwind and relax with friends on Wednesday from 4 to 7 pm. Participating locations have select $4 beers, $5 wines and $6 cocktails in addition to half-price appetizers. Visit DowntownWestChester.com for locations. SEPTEMBER 10 Historic Odessa Brewfest. Featuring more than 50 local, regional and national craft brewers, live music, artisan vendors, lawn games and locally sourced food. Benefits Historic Odessa Fdn. 202 Main St., Odessa, DE. Noon to 5. $60, $70 at gate. OdessaBrewfest.com
SEPTEMBER 14 Field to Fork Dinner at SIW Vegetables. Dine on the farm and enjoy just-picked produce in an idyllic setting. Chef Tyler Akin (Le Cavalier) pre pares dishes in the renovated barn. BYOB. 4317 S. Creek Rd., Chadds Ford. $99. 6 to 9:30 pm. SIW-Vegetables.Blogspot.com
SEPTEMBER 24 Hunt, 826 Providence Rd., Malvern. 6:30 to 11. $25–$175. Kennett
Greener Partners Farm Explorer Food Fes tival. An evening under tent showcasing the tastes and flavors of local food and drink ar tisans in a beautiful, outdoor farmers market setting. The evening culminates with farm-fresh desserts and dancing. Benefits Greener Partners' fresh food access and seed-to-plate education. Radnor
Limited
GreenerPartners.org OCTOBER 1 Historic
Brewfest's 25th Anniversary. The Connoisseur Session ticket includes food SV DENTAL 195 W. Lancaster Ave, Suite 1 Paoli, PA 19301 610.296.7797 Theresa M. Smith DDS Carlos E Vila DDS now accepting new patients W W W . S V D E N T A L . C O M We treat every patient like family 26 County Lines | September 2022 | CountyLinesMagazine.com
SEPTEMBER 14 & 28 Sip & Stroll at Brandywine Zoo. Sip, stroll and learn while enjoying beer and touring the zoo after hours. Fun animal encounters ages. tickets. Beer sold separately. Brandywine Park, 1001 N. Park Dr., Wilmington. 5 to 7. BrandywineZoo.org
and activities for all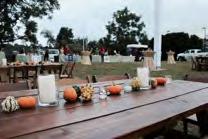 ................................................
pairings from Talula's Table and live music, noon to 5, $85. The regular Brewfest session features unlimited tastings from over 70 local and regional craft breweries and cideries as well as live music, food trucks and vendors, 1:30 to 5, $60. 600 S. Broad St., Kennett Square. 610444-8188; KennettBrewfest.com.
OCTOBER 1 Bryn Mawr Rehab Hospital's Designer Handbag Bingo. Join the fun and help support patient therapy programs at the rehab center. SS. Simon & Jude Meehan Center, 8 Cava naugh Ct., West Chester. Begins at noon. Phone 484-496-5599 for tickets. OCTOBER 2 The Classics at Brantwyn. Brunch, Blues & Hot Cars is the theme for this unique garden fundraiser featuring open bar, gourmet brunch, musical entertainment and magnificent cars. Held on the grounds of Brantwyn Estate, 600 Rockland Rd., Wilmington. Benefits Kennett Symphony Orchestra. KennettSymphony.org
SEPTEMBER 30 Paoli Hospital Auxiliary Fall Fashion Fest. The fashion show is accompanied by a boutique, premier raffle gifts and lunch at The Desmond Hotel, Malvern. Benefits the Paoli Hospital In terventional Procedure Unit. 11 am. $75. For tickets, 484-565-1380.
THROUGH OCTOBER 30 Longwood Gardens Illuminated Fountain Shows. Find a place to sit—or stand back in awe—as Sat, 10 to 6. Free with gardens admission, $13–$25. 484362-3499. MUSEUMS THROUGH SEPTEMBER 5 Brandywine River Museum of Art. "Gate crashers: The Rise of the Self-Taught Artist in America." 1 Hoffman's Mill Rd., Chadds Ford. Wed–Mon, 10 to 4. $6–$18. Brandywine.org. THROUGH SEPTEMBER 11 Delaware Art Museum. "Stan Smokler: Steel in Flux." 2301 Kentmere Pkwy., Wilmington. Wed, 10 to 4; Thurs, 10 to 8; Fri–Sun, 10 to 4. $6–$12, Sun, free. 302-571-9590; DelArt.org. THROUGH SEPTEMBER 30 Chester County History Center. An extensive library of collections, including over 500,000 manuscripts, 20,000 volumes and many news paper clippings. Through Sept. 30, Unfolded: Recent Quilt Acquisitions. 225 N. High St., West Chester. Tues–Sat, 9:30 to 4:30. $5–$8.
........... THROUGH PennsylvaniaSEPTEMBERHorticultural Soc. Announces Opening of PHS Pop Up Gardens. Visit urban garden spaces in Manayunk and on South Street and enjoy entertainment and events, food and beverages. Manayunk: 106 Jamestown Ave., Phila. South Street: 1438 South St., Phila. For info visit PHSOnline.org/PopUp
water in all shapes, sizes and heights combines with music and infinite colors. 1001 Longwood Rd., Kennett Square. Thurs–Sat, 9:15. $18–$25. 610-388-1000; Longwood Gardens.org SEPTEMBER 10 & 11 National Garden Club Standard Flower Show. Seven local garden clubs introduce the public to new and different horticultural ex periences in display and design. This year's show is titled "From Sea to Shining Sea." Longwood Gardens, 1001 Longwood Rd., Kennett Square.
SEPTEMBER 2, 16 Sounds of Summer Music Series in Coates ville. Enjoy the good vibrations at Victor Abdala Park, 851 Olive St., Coatesville. 6:30 to 9:30. Free. Coatesville.org. SEPTEMBER 2–25 The Keswick Theatre Presents. Sept. 2, Matt Nathanson; Sept. 7, Clerks III: The Conveni ence Tour; Sept. 8, Steven Wright; Sept. 9, The Robert Cray Band; Sept. 10, Easton Corbin; Sept. 14, Melody Gardot; Sept. 24, Heaven 17; Sept. 25, Peabo Bryson & Oleta Adams. 291 N. Keswick Ave., Glenside. 215-572-7650; Kes wickTheatre.com
SEPTEMBER 2–25 American Music Theatre. Sept. 2–4, Pennsyl vania Gospel Music Festival; Sept. 10, A Bronx Tale: One Man Show starring Chazz Pal 27CountyLinesMagazine.com | September 2022 | County Lines
OCTOBER 3
MyCCHC.org THROUGH JANUARY 8, 2023 Winterthur Museum. "Jacqueline Kennedy and Henry Francis du Pont: From Winter thur to the White House," the collaboration between First Lady Jacqueline Kennedy and Henry Francis du Pont to restore the White House interiors. 5105 Kennett Pk., Winter thur, DE. Tues–Sun, 10 to 5. $8–$22. Win terthur.org MUSIC & ENTERTAINMENT ................. SEPTEMBER 1 Summer in the Park Concert at Wilson Farm Park. Basic Cable performs at Wilson Farm Park, 500 Lee Rd., Chesterbrook. 7 pm. Free. Tredyffrin.org/Departments/Parks
The People's Light 20th Annual Golf Classic. Your tee time is reserved at the beautiful and historic Waynesborough Country Club, Darby Paoli Rd., Paoli. Check-in/lunch, 10 am; noon start; 4:30 cocktails/dinner. Benefits People's Light Arts Education programs. Register at Peo plesLight.org
SEPTEMBER 17 Canine Partners for Life's Fall Festival Fea turing Cow Bingo. Family fun at CPL's festival with a puppy kissing booth, kennel tour, service dog demo, vendors, food trucks and a chance to win $5,000 in Cow Bingo. No personal pets permitted. 334 Faggs Manor Rd., Cochranville. Noon to 4. Free. 610-869 4902; K94Life.org.
1 to 9; Sun,
FUNDRAISERS..........................................
SEPTEMBER 17 Up On the Roof. Take in sunset views from the rooftop of the Chestnut Street Garage at this fundraiser hosted by West Chester Downtown Fnd. and West Chester BID. Enjoy music, cock tails, appetizers, desserts, complimentary beer, plus wine and the Rooftop Martini. Benefits the beautification of West Chester. 14 E. Chestnut St. 5:30 to 8:30 pm. $100–$125. Downtown WestChester.com; WCDF.org.
GARDENS & FLOWER SHOWS
Our pre-wedding
for
minteri; Sept. 11, Dick Fox's Golden Boys star ring Frankie Avalon, Fabian and Lou Christie; Sept. 14, John Fogerty; Sept. 16, Sara Evans; Sept. 17, 38 Special with The Artimus Pyle Band; Sept. 23, The Australian Pink Floyd Show: All That's To Come 2022 World Tour; Sept. 24, Resurrection — A Journey Tribute; Sept. 25, John Denver Musical Tribute starring Ted Vigil. 2425 Lincoln Hwy. E., Lancaster. Times and tickets, 888-729-4718; AMT Shows.com
We have many beautiful locations for
The Yearsley Barn by the Reservoir 28 County Lines | September 2022 | CountyLinesMagazine.com
the reservoir
Coatesville Country Club
SEPTEMBER 7–OCTOBER 6 Uptown! at Knauer Performing Arts Center. Sept. 7, an evening with Ray Didinger, "Fin Schedule your wedding at our one-stop event venue! Our barn serves as rustic indoor venue wedding (seating 150), complete with antique stone wood beams. schedule wedding, with serving scenic backdrop. wedding wedding, enjoy fine dining, top shelf spacious ballroom. bridal suite groomsmen "hang out" 610.384.3200 d/b/a
walls and
services
an outdoor
a
party pictures. After the
and
Or
will delight! The Yearsley Barn by the Reservoir Email Events@CoatesvilleCountryClub.com or call
SEPTEMBER 7 & 28 Longwood Gardens Summer Performance Concerts. Sept. 7, Pat Metheny: Side-Eye with James Francies and Joe Dyson, 7:30, $44–$69; Sept. 28, An Evening with Gregory Porter, 7:30, $51–$86. 1001 Longwood Rd., Kennett Square. Times and tickets, LongwoodGardens.org
beverages and dancing in our
as a
SEPTEMBER 3, 5 SALT Performing Arts Princess Party and En canto Sing-Along. Sept. 3, come dressed as your favorite royalty for a party featuring princess songs and photo ops, 10 am and 1:30 pm, $15. Sept. 5, sing along to all the favorite hits from Encanto, 11:30 am, $15. Benefits SALT. Lud wig's Corner Show Grounds, 1325 Pottstown Pk., Glenmoore. SALTPA.com
SEPTEMBER 15–OCTOBER 16 Kinky Boots at Fulton Theatre. Season opener at The Fulton, 12 N. Prince St., Lancaster. Times and tickets, 717-397-7425; TheFulton.org
SEPTEMBER 8–27 At The Grand in Wilmington. Sept. 8, Disco biscuits; Sept. 10, Brian Stokes Mitchell with DE Symphony and singers from OperaDela ware; Sept. 17, A Solo Acoustic Evening with Josh Ritter; Sept. 19, Henry Rollins: Good to See You 2022; Sept. 27, Gary Clark, Jr. 818 N. Market St., Wilmington. Times and tickets, TheGrandWilmington.org.
OCTOBER 2 Celtic Concert. Charlie Zahm with fidder Tad Marks perform on the lawn at St. Matthew's UCC, 2350 Conestoga Rd., Chester Springs. Bring blankets or chairs. $5–$10. 3 pm. 610458-8583; Facebook.com/SaintMatthewsUCC OUTDOOR ACTIVITIES............................ SEPTEMBER 1 5th Annual Run for Thorncroft Equestrian Center. The event includes a timed 5K Trail Run and 5K Walk and a One-Mile Fun Run/ Walk/Move and after party with music, food trucks, beer garden and health and wellness ven dors. Benefits the Farm and the care of horses. 190 Line Rd., Malvern. 6 pm. $35, $25/after party only. Thorncroft.org/5k-Run SEPTEMBER 24 & 25 2022 Unite For HER Run/Walk. Participate virtually with events Sept. 24–25 or come out on Sept. 24 for a 2K Walk, 5K Run and Family Tail gate to raise funds to support those with breast and ovarian cancers. Family Tailgate starts at 7 am, 26 E. Gay St., West Chester. Race begins at 9. $15–$50. UniteForHER.org/5k SEPTEMBER 10 Kayak the Christina at DuPont Environmental Education Center. Immerse yourself in the grassy domain of great blue herons, American beaver and other marsh creatures on a paddle along the tidal Christina River. No paddling experience required. Instruction and equipment provided. 1400 Delmarva Ln., Wilmington. 12:30 to 3:30. $30. DelawareNatureSociety.org.
SEPTEMBER 24 28th Annual People's Festival. Roots, rock, reggae and more — a tribute to Bob Marley at Tubman Garrett Riverfront Park, corner of Water & S. French Sts. at the Christina River, Wilm ington. 2 to 10. $10–$45. PeoplesFestival.com SEPTEMBER 30 Point Entertainment Presents "The Sixties Show." This high-energy show features the hits, B-sides and deep album cuts of the 1960s, performed by former members of The Who, Bob Dylan and Saturday Night Live bands. Special effects, narration and newsreel footage combine for a powerful dramatization. The Colonial Theatre, 227 Bridge St., Phoenixville. 8 pm. $25–$37.50. TheColonialTheatre.com
SEPTEMBER 17 WuFFJam 2022. Bring your pets, enjoy live music, shop from local vendors and crafters and taste great food at this community event. Benefits Phoenix Animal Rescue. Reeves Park, 148 3rd Ave., Phoenixville. 11 to 5. Free. Facebook.com/ WuFFJam
ished Business: My Fifty Years of Headlines, Heroes and Heartaches;" Sept. 15, The Hailey Brinnel Quartet; Sept. 16, Classic Stones Live; Sept. 17, Alex Moreno in Concert; Sept. 22, Dueling Pianos; Sept. 23, Comedy Sportz Phila delphia; Oct. 6, YYNOT "An evening of Classic Rush." 226 N. High St., West Chester,. Times and tickets, UptownWestChester.org
THEATER SEPTEMBER 14–OCTOBER 2 Here You Come Again at Delaware The atre Company. A touching new musical about a has-been-who-never-was comedian and his relationship with his longtime idol, Dolly Parton. 200 Water St., Wilmington. Times and tickets, 302-594-1100; DelawareTheatre.org
SEPTEMBER 14–OCTOBER 16 Mushroom at People's Light. A locally-in spired world premiere play that takes place in Kennett Square. 39 Conestoga Rd., Mal vern. Times and tickets, 610-644-3500; Peo plesLight.org.
TOWNS, TALKS & TOURS .................. THROUGH SEPTEMBER 5 Open-Air Market in West Chester. Plenty of outdoor dining and shopping options this summer. Gay Street will be closed to vehicles Friday morning through Monday morning. Res taurants and retail alike will line the street, so resi 29CountyLinesMagazine.com | September 2022 | County Lines
SEPTEMBER 11 Concerts in the Courtyard with Arts Inter national Concerto Soloists. A family pops concert where classical and popular styles meet. You'll hear music from Scheherazade, Radetsky March, Twist and Shout, Die Fledermaus and other familiar masterpieces. The Willows Park, 490 Darby Paoli Rd., Villanova. 5 pm. $20. WillowParkPreserve.org.
OCTOBER 1 Beats & Brews. Don't miss Natural Lands' annual bash, which includes live music, craft brews, fantastic food options and sunset social izing. Binky Lee Preserve, 1445 Pikeland Rd., Chester Springs. 6 to 9. $45. NatLands.org
SEPTEMBER 10 South Wayne Porch Fest. A community cele bration with live music on the porches of private homes in South Wayne. 11:30 to 5. Free. South WaynePorchFest.com
SEPTEMBER 17–OCTOBER 30 The Candlelight Theatre Presents Memphis. Winner of four 2010 Tony Awards, including Best Musical. 2208 Millers Rd., Wilmington. Times and tickets, 302-475-2313; Candlelight TheatreDelaware.org
SEPTEMBER 2, 10, 15 1st Fridays, 2nd Saturdays, 3rd Thursdays. First Fridays: Sept. 2, Lancaster City, 717-509ARTS; VisitLancasterCity.com Oxford, 610998-9494; DowntownOxfordPA.org Phoe nixville, 610-933-3253; PhoenixvilleFirst.org. West Chester, 610-738-3350; DowntownWest Chester.com. Wilmington Art Loop, 302-5762135; CityFestWilm.com
OCTOBER 1 81st Annual Chester County Day CountyLinesMagazine.com
Stay in the know with everything going on in County Lines country. Sign up for our Events Newsletter (sent twice monthly) at Newsletter@ValleyDel.com. 1-888-354-4740 | www.kingbarns.com SETTING THE STANDARD SINCE 1978 Complete design services and fine craftsmanship Custom barns, arenas, garages and living quarters 30 County Lines | September 2022 | CountyLinesMagazine.com
dents and visitors have more space to shop, eat and explore the town. DowntownWestChester.com
THROUGH OCTOBER 3 Phoenixville Inside Out. Businesses set up in the closed sidewalk and roadway between Starr and Main Sts., and from Main to Gay Sts. beginning at 2 pm on Fri, ending 7 am Mon. The Main and Bridge Street parking lot will also be closed. PhoenixvilleFirst.org
THROUGH SEPTEMBER 28 the Stars in Media. Stroll. Shop. Dine. Restaurants set up tables on State Street, which is closed from Jackson to Orange for this summer-long outdoor dining event. Starts at 5:30 pm. Check VisitMediaPA.com for partic ipating restaurants.
Second Saturday Virtual Arts Stroll: Sept. 10, Media, 484-445-4161; MediaArtsCouncil.org. Third Thursday Malvern Stroll: Sept. 15, Mal vernBusiness.com. SEPTEMBER 18, OCTOBER 16 Kennett Underground Railroad Bus Tours. Visit documented Underground Railroad sites, historic homes and Quaker meetinghouses while learning about local abolitionists and anti-slavery activity. Begin at Brandywine Valley Tourist In formation Center, 300 Greenwood Rd., Kennett Square. 1:30. $28. KennettUndergroundRR.org
THROUGH SEPTEMBER Historic Kennett Square's Third Thursdays on State Street. Enjoy sidewalk dining on State Street, pop-up vendors, rooftop concerts brought to you by The Kennett Flash, plus ice cream and an outdoor beer garden vibe on Birch Street. Visit HistoricKennettSquare.com.
DiningWednesdaysUnder
Tour. See article in this issue. © Send a description of your activity to Info@ValleyDel.com by the first of the month preceding publication. For more events visit:
Library CardLibrary Card Sign-Up MonthSign-Up Month SEPTEMBER ISSEPTEMBER IS - IDINA MENZEL- IDINA MENZEL Sign up for aSign up for a FREE library cardFREE library card online or at any of our 18 convenient library locations inonline or at any of our 18 convenient library locations in Chester County : Atglen • Avon Grove • Chester County (Exton) • Chester SpringsChester County : Atglen • Avon Grove • Chester County (Exton) • Chester Springs • Coatesville • Downingtown • Easttown • Henrietta Hankin (Chester Springs)• Coatesville • Downingtown • Henrietta Hankin (Chester Springs) • Honey Brook • Kennett • Malvern • Oxford • Paoli • Parkesburg • Phoenixville• Honey Brook • Kennett • Malvern • Oxford • Paoli • Parkesburg • Phoenixville • Spring City • Tredyffrin • West Chester• Spring City • Tredyffrin • West Chester "It's a little card that"It's a little card that goes a loud way. Let yourgoes a loud way. Let your imaginationimagination atat the library."the library." SINGSING ilovelibraries.org/librarycardilovelibraries.org/librarycard JOHN TOATES ARCHITECTURE & DESIGN www.ToatesArchitecture.com 484-725-7978 31CountyLinesMagazine.com | September 2022 | County Lines
(610) benchmarkfcu.org429-1600 Best kept Secret in chester county Serving Chester County for more than 80 years! • $300 cash bonus when you become a member & open an Ultimate Membership Account * • Numerous loan sales annually with local decisioning • Often the highest certificate rates in Chester County • Online financial tools: Remote Deposit Anywhere, Home banking, FREE Mobile Banking App (for iPhone & Androids), BFCU Cards App, & many more Don't wait: Enjoy the benefits of BFCU Membership today! *Visit our website for complete details. 32 County Lines | September 2022 | CountyLinesMagazine.com
Come to honor our history and be part of an "immersive historical experience," along with enjoying vendors selling goods and colonial games for children. Plus, over 1,000 soldiers and camp followers are set to Besidesparticipate.the battle reenactment, visitors can interact with period-costumed inter preters portraying Washington, Marquis de Lafayette and Alexander Hamilton. This event also includes performances by local singers from area schools and other organizations as well as a showcase includ ing Adrian Martinez, who paints histor ically themed art, and local author Bruce Mowday, who wrote about the Battle of Brandywine.Andifyou're a history lover, Brandywine 2022 needs volunteers. Contact Randall Spackman on the Brandywine 2022 Face book page or email Bruce Mowday at Mow day@Mowday.com to be part of the event. This time-traveling opportunity honors those who fought for our freedom. So come and join in!
IF YOU GO When: September 24–25, 8 a.m. to 5 p.m.
Where: The reenactment is at Sandy Hollow Heritage Park, 1313 Birmingham Rd., West Chester Info: BrandywineValley.com See More: Brandywine Battlefield National Historical Landmark is open Mar.–Dec. for tours. 1491 Baltimore Pk., Chadds Ford. BrandywineBattlefield.org
O N SEPTEMBER 11, 1777, George Washington's Continen tal Army and British troops un der Sir William Howe met in a key battle for American independence near Chadds Ford at the Battle of Brandywine. With the 245th anniversary of this historic event approach ing, local history buffs and reenactors are commemorating the second-longest conflict (11 hours) and the largest land battle of the war for independence.
To mark the event, a free reenactment will take place on September 24 and 25 at Sandy Hollow Heritage Park in West Chester, on 42 acres of land where a por tion of the battle was fought. (The remain der was fought at the Brandywine Battle field, which will hold a Remembrance Day on September 11.)
"This will be one of the major historical events for 2022 in this area, if not the nation," says Randell Spackman, chair of the Brandywine 2022 event. It's the third and largest reenactment at Sandy Hollow in the past five years.
COME CELEBRATE A LOCAL BATTLE FOR AMERICAN INDEPENDENCE Battle of Brandywine'sBattle of Brandywine's 245th Anniversary Gina Mullen 33CountyLinesMagazine.com | September 2022 | County Lines
©
V
On display will be two Cadillac concept cars, the 1959 Cyclone and 2003 Sixteen.
Radnor
Concours
INTAGE CAR FANS CHEER AS THE RADNOR Hunt Concours d'Elegance celebrates its 25th anniversary this year. The annual event takes place September 9 to 11 at the historic Radnor Hunt grounds.
The Radnor Hunt Concours d'Elegance encompasses three days of activities, beginning with the Friday evening barbecue. Head back to the grounds Saturday morning for the always-popular Bill O'Connell Memorial Road Rally through the scenic Chester Coun ty countryside, culminating in a catered lunch at Ristorante La Lo canda. Return that evening for the Black Tie Gala, the prelude to the main event on Sunday — the Concours d'Elegance. Established in 1997, the Concours d'Elegance is an invita tion-only event that assembles a hundred of the most interesting and significant automobiles based on a featured automobile marque (make), vehicle type or coachbuilder and a motorcycle marque or class each year. This year's featured marques are Cadillac, Porsche, cars of the Derham Body Company (a historic Philadelphia coach building company) and BSA Motorcycles. "This year's event will be a special one," says Michael G. Tillson III, chairman of the event. "We have what I consider to be our great est show field of all time to celebrate our 25th anniversary, and I am extremely grateful to General Motors for generously sending two very special concept cars that have rarely been seen outside of their museum."
PHOTOS BY BRYAN MCCARTHY FEATURED MARQUES INCLUDE CADILLAC AND PORSCHE, PLUS A FERRARI 75TH ANNIVERSARY DISPLAY. Elizabeth Hughes Hunt Celebratesd'Elegance
IF YOU GO When: September 9–11 Where: Radnor Hunt Grounds, 826 Providence Rd., Malvern Tickets: Genl adm., $30–$60, 12 & under free. Add'l adm. for events Info: RadnorConcours.org
The event benefits Malvern's Thorncroft Equestrian Cen ter, which specializes in therapeutic horseback riding and other equine-assisted activities for children and adults with mental, emo tional and physical disabilities. ©
34 County Lines | September 2022 | CountyLinesMagazine.com
While you're there, check out the MotorSport Park, where local marque car clubs gather close to the show field entrance on Sunday. Then stop by the Shoppes at Randor Hunt, hosting a variety of automotive and other specialty vendors.
The Car Selection Committee has also added classes for the Cars of Chuck Cantwell — the man responsible for the success of Shel by's Mustang GT-350 program — and a Ferrari 75th anniversary display. Because the event was the first nationally recognized con cours to feature motorcycles, they've also added a class for Motorcy cles Made in America. This class will feature very rare early Amer ican-made motorcycles, including the 1912 Pierce Four, a 1912 Pope model K racer and 1923 Henderson Four Deluxe.
35CountyLinesMagazine.com | September 2022 | County Lines
TIME FOR A TERCENTENARY
Humphry Marshall
SMALL-TOWN CHARM TAKES center stage as The Village of Mar shallton, named for Humphry Mar shall (1722-1801), celebrates this popular historic gentleman's 300th birthday on Oc tober 8, 2022. And rightly so. Marshall was the esteemed botanist and scientist who, in the 1700s, played a major role in America's transformation from fron tier wilderness to productive landscapes. Marshall is known for his contributions to agriculture as well as astronomy and mete orology (he had an observatory in his home where he studied sunspots). As a Quaker, Marshall did not active ly participate in the American Revolu tion. Rather, he saw himself simply as an American working to encourage his fel low colonists to understand and capitalize on the country's native plants and natural resources.Today, Marshall is regarded as the Fa ther of American Dendrology (the study of
Celebrating 1 2 3 36 County Lines | September 2022 | CountyLinesMagazine.com
Malcolm Johnstone
September 14 Chester County History Center via Zoom 225 N. High St., West Chester Joel Fry, longtime curator at Bartram's Gardens, will present "Horticultural Cousins – Bartram and Marshall." 7 p.m. via Zoom at MyCCHC.org
October 14 Chester County History Center via Zoom 225 N. High St., West Chester Anthony Aeillo of Longwood Gardens will speak on "In the Shadow of Humphry Marshall — Ches ter County Horticultural Heritage in the 19th Cen tury." 7 p.m. via Zoom at MyCCHC.org
PHOTOS BY SUSAN JOHNSTONE
October Humphry8 Marshall Day, Marshallton Events are held on the grounds of Martin's Tav ern and the newly created Humphry Marshall Park. The day-long celebration and activities in clude outdoor community events such as promi nent speakers, colonial reenactors, period music, open hearth cooking and tastings, and colonial brews. Notable Chester County songster Charlie Zahm and friends are performing early American songs throughout the day. Kids will enjoy colonial games and crafts and a special native tree prop agation program with saplings that are part of a tree planting program in West Bradford Township parks. 11 a.m. to 4 p.m. Free.
September 28 Chester County History Center via Zoom
1. Top photo: Detail from Portrait of Humphry Marshall (1722-1801) by Adrian Martinez, 2016 2. Marshallia, known as Barbara's Buttons 3. Bradford Friends Meeting, Marshallton PA, established 1726 4. Martin's Tavern 4
37CountyLinesMagazine.com | September 2022 | County Lines
Events HumphryCelebratingMarshall's 300th
For more 2022 events celebrating Humphry Mar shall's life and legacy, plus updates and details, see CultureChesCo.org/Humphry-Marshall.
October Humphry9 Marshall 300th Birthday Celebration Marshall Square Park, 405 N. Franklin St., West Chester Friends of Marshall Square Park will celebrate Humphry's 300th birthday on the park grounds. 2 to 3 p.m.
225 N. High St., West Chester Ron McColl, Special Collections Librarian at West Chester University, who oversees the Darlington Collection, will speak on "Dr. William Darlington: Janus of American Botany." Darlington wrote the Memorial of Marshall and kept the Herbarium with specimens from Marshall. 7 p.m. via Zoom at MyCCHC.org.
Another Humphry Marshall fact: Many botanists have one or more species of plants (called genus) named after them, and Marshall's name is used to identify the genus Marshal lia, which is commonly referred to as "Barbara's buttons," found in the southeastern United States. Join in the celebrations of this local son's tercentenary. ©
woody plants, trees and shrubs) and is best remembered as the author of Ar bustum Americanum (1785), the first publication to catalogue native plants written and published in America. Yet Marshallton is not the only place that shares the name of Hum phry Marshall. In 1848, Marshall Square Park in West Chester became the borough's first public park and was established to provide "suitable walks that introduce various orna mental trees and shrubbery." A point of distinction is that Marshall Square predates Central Park in New York City by nine years.
But why birds in particular? "With over 10,000 species and rep resentation on every continent, these living dinosaurs captivate us in all sorts of ways. They are the singing harbingers of spring, their beautiful colors inspire a variety of artwork and poetry, and, well, they're just fun to watch," says Blake Goll, Education Programs Manager at Willistown Conservation Trust.
Ornitherapy? What's
IRDS HAVE LONG CAPTURED OUR ATTENTION. And in the last two years, there's been a noticeable uptick in birders and bird enthusiasts. For example, during lockdown in 2020, businesses selling bird feeders reported an increase of sales by 45–50%. According to Cor nell Lab of Ornithology, Global Bird Day in 2021 yielded a new record in participants and recorded bird sightings with one billion observations. Plus, visits to specific bird species on Wikipedia sky rocketed, the number of Audubon Bird Guide app downloads near ly doubled, and Black Birders Week graced our news feeds by high lighting the diversity of Black scientists within the birding world.
Observe a Carolina chickadee gather moss, fur and other cre ative insulation to create a blanket that keeps her eggs camouflaged and warm whenever she leaves her nest. Watch a territorial male northern cardinal battle its own reflected image in your window. Become mesmerized by a flock of thousands of starlings swirling across the sky in perfect unison, an eerily beautiful behavior called murmuration.
Monica McQuail, Willistown Conservation Trust American goldfinch female
B
Birds have unique personalities and funny behaviors that we can't help but find intriguing or relatable, and it's these joyful observa tions that make up the practice of ornitherapy.
The practice itself is simple: go outside, find a comfortable spot, take a moment to close your eyes and, when you're ready, begin watching the birds around you. Observe their shapes, colors and the patterns of their movements. Listen to their calls, the different rhythms and their responses.
JUST BIRD-WATCHING + MINDFULNESS 38 County Lines | September 2022 | CountyLinesMagazine.com
FASCINATING BIRDS
Replace your field guide and bird list with a journal where you can translate your feelings into words or record your observations with drawings. Put down your phone and camera so you may fully focus on what's going on above you.
With little else to do, many of us morphed into "armchair birders," perhaps yearning for neighborly companionship or envying a sense of freedom that quite literally flew in stark contrast to our own confinement at the time.
Part of the beauty of ornitherapy is its accessibility. You don't have to know what kind of bird you're looking at to appreciate and find
TRY ORNITHERAPY
Ornitherapy combines bird-watching with mindfulness. While traditional birding may rely on a "seek and find" approach, where species identification, bird counts or checklists are the goals, orni therapy gets us out of our heads and off of our screens, and permits us to slow down and exist in the moment with the birds that sur round us.
Holly Merker explaining bird behavior Tree
HEALTH BENEFITS Similar to the Japanese practice of forest bathing (shinrin-yoku) that was introduced in the 1980s, ornitherapy has a variety of health benefits, including lowering cortisol levels and blood pressure, while improving focus, productivity, creativity and positivity. Sim ply walking in the woods has been shown to boost our immunity thanks to antimicrobial chemical compounds called phytoncides that are released by trees. And more recently, doctors have increasingly prescribed nature as viable treatment to help reduce anxiety and stress.
A LOCAL PRACTITIONER
Holly recently hosted multiple ornitherapy workshops at Willis town Conservation Trust's Rushton Conservation Center, where she led participants through a guided ornitherapy meditation. Seated on the grass and facing Rushton Farm, participants felt the stillness and silence give way to the singing of dazzling birds that swooped over wildflower fields. Participants remarked on the ap pearance of this symphony that they hadn't noticed before, and each individual measured a noticeable difference in their stress, energy and contentment after two hours spent in the company of the birds. Whether you're a lifelong birder or someone who appreciates your feathered neighbors, consider improving your health with a prescription for ornitherapy. Visit WCTrust.org for upcoming birding events at Willistown Conservation Trust, and head to Ornitherapy.com for all things ornitherapy. ©
joy in it. You can allow yourself to be curious without fully under standing the biology or science to explain a bird's behavior. You can also practice ornitherapy from any place you might find birds, including rural and urban areas. Ornitherapy is meant to be enjoyed by yourself or with a group of friends of all ages and at any level of fitness. And best of all — it's free!
Downingtown native Holly Merker discovered the benefits of ornitherapy after being diagnosed with breast cancer in 2002. She found respite in nature, observing the birds on her favorite trail and relating to their ability to survive their own hardships. For Holly, nature was non-judgmental, and the birds were her medicine. Years later and now cancer-free, Holly has fully embraced the practice, even co-authoring an award-winning book — "Ornith erapy: For Your Mind, Body, and Soul" — that offers observation al explorations, meditative practices and journaling inspiration for anyone looking to discover the beauty of mindful birding.
A professional birder herself, Holly found ornitherapy permitted her to discard the stress and anxiety of searching for a "target" bird and allowed her to fully appreciate the common species she often disregarded in search of a more exciting migratory species. As she explains, "Being in the moment with birds redirects our attention to intention." She hopes practicing ornitherapy will empower par ticipants to connect with birds fully, with the mind, body and soul, and in brand new ways.
WORKSHOPS AND MORE
Willistown Conservation Trust focuses on 28,000 acres within the Ridley, Crum and Darby Creeks watershed. Since 1996, the Trust has permanently conserved over 7,500 acres, including three nature preserves open to the public: Ashbridge, Kirkwood and Rushton Woods Preserve, home to Rushton Conservation Center and Rushton Farm. The Trust offers programs for public engagement and re search: Bird Conservation, Community Farm, Education and Outreach, Land Protection, Stewardship, and Watershed Protection Programs. WCTrust.org
swallow 39CountyLinesMagazine.com | September 2022 | County Lines
PHOTOS BY BLAKE GOLL, GARY GITTIS, JENNIFER MATHES, MONICA MCQUAIL AND HOLLY MERKER
WHAT'S BETTER THAN SHARING A GREAT BOOK WITH FRIENDS?
Let's begin with a few picks from Main Point Books store owner, CathyFirstFiebach.up,Jamie
I T'S THE TIME OF YEAR TO SHAKE THE SAND OFF your shoes, put away the beach reads and return to reality. Or, at least, a book with ideas that get you thinking. If you're in a book club, or have been wanting to start one, here are some titles that will get your group off to a great start this fall.
Shelley Laurence, Main Point Books
en's review: "What if you woke up one day and the color of your
Ford's The Many Daughters of Afong Moy. Cathy describes the book as follows: "Ford follows the lives of seven generations of Chinese-American women over 200 years, starting with the first one to come to the United States. The story grapples with the new field of epigenetic inheritance and the idea of inherited trauma — are we doomed to repeat our parents mistakes? Of course there's the flip side — if you inherit the pain, can you also inherit the joy? This is historical fiction at its best, giving insight into many generations of Chinese-American women, while telling a story that surprised me." Want something with a local flavor? Cathy also recommends Sat urnalia by Stephanie Feldman. Cathy says: "In Saturnalia, a slightly skewed world reflects ours back more clearly than the 'real' one. This is a Philadelphia where climate change and killer mosquitos have led those rich and powerful to do whatever it takes to protect them selves. Feldman sets her story in a Philadelphia I know and love, but it's a feverish dream of Philly during a Saturnalia celebration that is very close to a nightmare."
Mohsin Hamid, the author of Exit West, returns with anoth er thought-provoking novel. It's called The Last White Man, and Owen Elphick, at Main Point Books, says it's quite intriguing. Ow
GREATBookClubReads 40 County Lines | September 2022 | CountyLinesMagazine.com
David Zucchino, winner of the Pulit zer Prize for Wilmington's Lie, calls it "an utterly heartbreaking saga that fuses the macho glory of college football with the brutality and futility of combat. … His searing account is tragic, yet also inspiring andPhiladelphia'sunforgettable."own Kareem Rosser of fers up Crossing the Line, an inspiring memoir of defying the odds. Rosser was the captain of the first all-Black squad to win the National Interscholastic Polo championship. He and his brothers grew up in poverty in West Philly and really didn't see a way out. Then, they stumbled on the stables in Fairmount Park where the founder of the nonprofit Work to Ride program offered them after-school jobs in exchange for riding lessons. The rest is Susanhistory.Orlean (The Library Book) is one of my favorite authors ever. The reason? She writes with an infectious enthusiasm, as if she can't wait to share her latest dis covery with you. On Animals is no ex ception. Orlean is a lifelong animal lover, and this collection of essays and musings about animals of all shapes and sizes is a delight. Whether it's a household pet, a donkey, tiger or orca whale, Orlean sees crucial connections between them and us. I'm sure you will, too. Need more ideas? Stop by the store for some other suggestions. We've got thou sands of them! © Shelley Laurence is a bookseller at Main Point Books, an independent bookstore with a hand picked selection for every member of the family. Check out their events, book groups and chil dren's ctivities at MainPointBooks.com or on Facebook, Instagram and Twitter. Order online for delivery or pick-up. 484-580-6978; 116 N. Wayne Ave., Wayne.
skin had changed? What if all the white people in the world began turning dark? With masterfully long sentences and the authority of a fable, this novel is not only a sharp interrogation of race and whiteness, but a story of parents and children, of love and human con nection."Adesperate, young black woman who walks the streets of Oakland gets snared in the city's corrupt justice sys tem in Leila Mottley's debut novel Nightcrawling. This is an Oprah Win frey's Book Club pick. Oprah calls it "a soul-searching portrait of survival and hope." It's sure to spark conversation in any book group. My book club really enjoyed The Personal Librarian by Marie Benedict and Victoria Christopher Murray. It's the story of J.P. Morgan's personal as sistant, Belle da Costa Greene. Greene was known for her impeccable taste and shrewd negotiating, and she helped Morgan amass a world-class collection. What wasn't known was she was hiding her true identity and passing as a white woman. You'll want to visit the Mor gan Library in Manhattan after reading this historical fiction novel. A field trip with your book group, perhaps? Nonfiction usually sparks a lot of debate and Raising Lazarus: Hope, Justice, and the Future of America's Overdose Crisis will do just that. Writ ten by Beth Macy, the author of Do pesick, it's a moving account of everyday heroes fighting on the front lines of the overdose crisis. Kiese Laymon, author of Heavy, says, "Macy finds unfamiliar heroes in places most of us would lack the will or imagination to explore. It is Macy's commitment to defamiliarizing the opioid epidemic that has, strangely and thankfully, helped so many Ameri cans understand that none of our fam ilies are alone in this brutally pervasive fight for our lives." If you liked stories like Unbroken or Boys in the Boat (and if you haven't read them, what are you waiting for?), Mosqui to Bowl by former Philadelphia Inquirer reporter Buzz Bissinger is for you. It's an untold story of the Second World War.
41CountyLinesMagazine.com | September 2022 | County Lines
What is certain, however, is that Pete's retirement will mark the end of an era. We'll miss him.
P ETE FLYNN, OF PETE'S PRODUCE IN WESTTOWN, is retiring. The land, 170 acres owned by the Westtown School, will be leased to another local farmer. The landmark Street Road store, which Pete built over 20 years ago, will go with the land. Plans for the land and store are evolving.
Over the years, Pete has grown and sold all kinds of produce: corn, tomatoes, eggplants, pumpkins, peppers, onions, garlic, kale,
The store opens — I should say opened — each year in late April and will close for the last time in November. Besides corn and to matoes, peaches in summer and apples in fall are other fresh prizes I look forward to each year. And I do love his hot peppers.
NO MORE SWEET CORN, NO MORE HEIRLOOM TOMATOES, NO MORE ... PETE Edwin Malet Pete's Produce,the Final Chapter 42 County Lines | September 2022 | CountyLinesMagazine.com
By 2000, the farming operation had grown, and Pete established his new farm at its current location on acreage owned by West town School, building a welcoming farm store on Street Road. The school, he says, wanted its students to experience "more of a connec tion" to the land. Over the years, a "handful" of them did, working in the store or on the farm.
Pete's farming career began in 1986 on the site of what's now Rus tin High School. Originally a dairy farmer — he says he "took his pay in cows" — Pete sold his last cows in 1992 to focus on growing corn. In 1988, he planted an eighth of an acre of Silver Queen corn, selling ears from the back of his pickup truck.
Pete credits a 2001 article by Rick Nichols, food critic at the Phil adelphia Inquirer, with putting Pete's Produce "on the map." Start ing with Silver Queen corn (the best of its time), he eventually grew Tender Super Sweet, also known as Mirai. As compared with earlier varieties, Mirai was "leaps and bounds better than any corn on the market." It was "super tender, super sweet and had a longer shelf life." Mirai, according to Pete, doubled the sugar content — from 12% to 24% — of Silver Queen. Tomatoes, on the other hand — especially heirloom varieties of all shapes, sizes and colors — grown largely from seed bought in the mail, brought in more money than corn. Grown in the "high tunnel" under light-transmitting plastic, the yield of #1 fruit (the top-quality tomatoes) was about 80%. That compares with about 50% for tomatoes grown in an open field. Pete rarely sprayed, describing the produce as "almost organic."
43CountyLinesMagazine.com | September 2022 | County Lines
Pete's also cultivated Doc Martin lima beans. Often growing to 12 feet or more, these heirloom beans are very large and delicious. Dr. Harold Martin, a dentist, was a resident of Chester County — on Street Road, in fact. People mail in for these specialty seeds, and Pete will sell them. He once sold 10,000 heirloom bean seeds for 15 cents perWithseed.the exception of the first year, the farm and store have always been profitable. Sales were up during the pandemic, Pete says, which he attributes to more people cooking at home. But from the start, the store was a hit. Sales, he says, "went gangbusters!" Even during the year a hail storm destroyed his crop mid-season, he made do with the help of other farmers. Not all of Pete's interest in the farm, however, has been purely pe cuniary. He says he "loves" farming. But his interests are also chari table. Five of his 170 or so acres are "gleaned" by Chester County's Food Bank for their use. Its crew of around 20 people grow onions, His interests are also charitable. Five of his 170 or so acres are "gleaned" by Chester County's Food Bank for their use. Its crew of around 20 people grow onions, cabbage, celery, kale and peppers, usually getting two crops in per year.
squash, beans, berries, watermelons, cantaloupes … It's a very long list. The produce is mostly from his own farm, Pete says, but he'll visit a couple of auction houses, one in Leola and another in Oxford, to fill the shelves and meet customer demand. He also sells plants and cut flowers, baked goods, eggs, dairy and local cheeses, sauces and pasta — mostly home-made, the rest from localThroughsources.the years, Pete has been known mainly for his sweet fresh corn. Just-picked ears can be husked at tables in store — the husks are used for compost and feed for sheep. It's a warm, communal feel ing to shuck your dinner corn with other appreciative customers at the wood tables, knowing the husks will be put to good use.
Another greenhouse-grown specialty is parthenocarpic cucum bers — meaning they're not pollinated and don't have seeds. Pete plants them early, in March, so they're ready on the first day of the season. Very tender and unwaxed, these cukes must be shrinkwrapped for sale.
For 35 years, farm work limited Pete's travel to winters. In the near term, he's bought an RV and looks forward to summer travel. In the long run, well … he doesn't rule out farming. 1125 9 a.m. to 6 p.m.; Sun., 9 a.m. to 5:30 p.m. 610-399-3711;
Pete's own field crew consists of seven peo ple who will be seeking employment elsewhere when the season ends. The store itself employs about 20. Danni Hayes Pinzone — the store manager who's also functioned as Pete's "social secretary" — will also pursue another path. She says it won't be on the farm.
PetesProduceFarm.com. PHOTOS BY WIL MOORE PHOTOGRAPHY 44 County Lines | September 2022 | CountyLinesMagazine.com
© IF YOU GO:
cabbage, celery, kale and peppers, usually getting two crops in per year.
The Westtown School has valued its partner ship with Pete for many years and wishes him the best. Seeking a new partner for the farm, the school distributed a request for proposals last spring for an experienced, community-minded farmer with retail experience. The response has been strong. As of mid-August, the school is considering several options. After the current season ends this fall, Pete plans to travel for a while with his wife Amy, a cellist with the Immaculata Symphony. Mean while, his son Wesley attends college at Virginia Tech, while his daughter Melanie is a rising se nior at the Westtown School.
E. Street Rd., West Chester. Open Mon.–Sat.,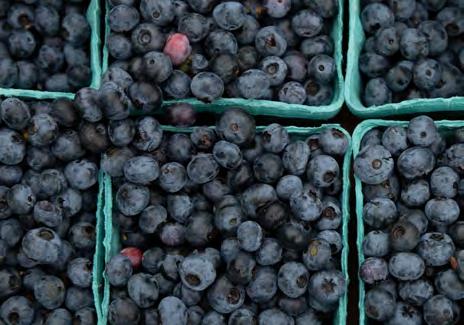 DAY beautiful homes, exquisite gardens and historic landmarks House Tour ALWAYS THE FIRST SATURDAY IN OCTOBER October 1, 2022 The 2022 house tour will feature homes in the Northwest area of Chester County To purchase tickets, visit ChesterCountyDay.com Tickets are available online starting August 1, 2022 For more information: 610-431-5328 Chester County BENEFITTING — A CHESTER COUNTY TRADITION — 81 years
Benefits: Women's Auxiliary's pledge toward a state-of-the-art Women's Breast Center at Chester County Hospital.
Where: Northwest quadrant of Chester County & North area of West Chester Borough
IF YOU GO
Box Lunch: Preorder from Arianna's Gourmet Café, 610-696-2910, email AriannasWC@aol.com or visit ChesterCountyDay.com
When: Saturday, October 1, from 10 a.m. to 5 p.m.
Information: ChesterCountyDay.com; 610-431-5328.
Tickets: $55. On sale online and at satellite locations. See website.
The Hunt: Bellwood Hunt Club at Hibernia County Park. Starting at 8:30 a.m. Enjoy the pageantry of the horses, hounds and horns. Baked goods available.
S ATURDAY, OCTOBER 1st IS THE 81st ANNUAL CHESTER County Day home tour, and like any other durable local tradition, it's still going strong, this year focusing on historic homes and gar dens in the northwest part of the county. A walking tour of the northern part of West Chester Borough, including four charming homes, is also part of the tour. As much as any other part of this famously historic county, and maybe a bit more, this is a place where the elegance and charm of centuries past live on, lovingly preserved by owners who open their homes to the public for this once-a-year event. Having raised more than $5 million, the house tour continues to benefit Chester County Hospital, which is growing to meet the needs of the coun ty's increasing population. But the event is also a rare opportunity to get a closer look at what draws people to visit and live here in the first place.
Story and photos by Matt Freeman
Tour81stTours
SOME PEOPLE FALL IN LOVE WITH A HOUSE DESPITE ITS NEED for major renovations. But Beth and Glenn Cozzone went looking for that in the first place — the idea being they could make it closer to exactly what theyThewanted.Cozzones were living in Houston at the time, thinking about retiring and moving into an old house closer to their children and grandchildren in Chester Coun ty. They looked at a lot of houses, and finally found one they liked on Hibernia Road. It certainly did need work, but they felt it had "good bones." Built by Nathan Grier in 1791, the house was a home and seminary for Grier, the pastor of the Forks of the Brandywine Presbyterian Church. Beth Cozzone says, "It really did need a lot of work." But they felt they could restore it to its former glory and make it more their own. The renovation took six months, including adding a new kitchen to one side, widening the doors into the dining and living rooms, and making the usual upgrades to the heating, cooling and other sys tems. At the end, the house appears much as it did when Grier taught his divinity studentsGardensthere.and outbuildings, including the ruins of the original barn, add to the ap peal of the 6.9-acre grounds. The Cozzones have been happily living there since 2018. Hibernia Road
49CountyLinesMagazine.com | September 2022 | County Lines
Jones Road 50 County Lines | September 2022 | CountyLinesMagazine.com
ELIZABETH AND RICHARD LISOWSKI ACTUALLY LOOKED at their current home some 20 or 25 years ago, when it had first come on the market. But for a variety of reasons they decided not to bid on it. In time, it came back on the market, and the stars had aligned themselves better, so the Lisowskis bought the property in 2015. Originally a fieldstone farmhouse built in 1850, the home needed some attention but certainly had the potential. "One of my dreams has always been to own an old farmhouse and then fix it up and renovate it," says Elizabeth Lisowski.Someof the renovations were more challenging than others — the existing living room floor sat on dirt, and the builders discovered it was full of large rocks. But once past that hurdle, they added a kitchen, living room and break fastFornook.the Lisowskis, the natural beauty and peacefulness of the area is a big part of the appeal. Five acres of the 20-acre property on Jones Road are a forest that abuts French Creek State Park. There's a beautifully landscaped hill in the back and a pond near the driveway with cedars next to it — one of the features that attracted them originally. The neighbors are a friendly, close-knit bunch, the Lisowskis say, but the property is idyllically pastoral, a refuge from the bustling wider world.
Wagontown Road 53CountyLinesMagazine.com | September 2022 | County Lines
ANNE AND TOM RIESENBERG WERE LIVING IN Chicago when they first saw the house they now live in on Wagontown Road. They were visiting their daughter, who lived in the area, and made up their minds to buy the property if it came on the market. It did, and that was that.
But Tom says they consider themselves caretakers, part of a tra dition, and in fact, without that attitude the house might not have survived long enough to come into their hands.
The Riesenbergs made further changes including enlarging the kitchen. Now the house has wide-plank pine floors and attractive cabinetry, with a living room dominated by a large traditional fire place and appropriate furnishings throughout.
Originally, back in 1790, their home was part of a group of houses that sheltered the families of people who worked in a nearby grist mill and iron forge. But the houses were neglected over time and had dirt floors and no plumbing well into the 20th century. "It could have just been turned into a pile of rubble by now," Anne says. But luckily the houses were renovated in the mid-1079s by Jack and Joanne Conti, who restored six former workers' residences in that area.
Perched high above the West Branch of the Brandywine, sur rounded by charming landscaping, this house has risen above hard times with the help of more than one caring steward.
© Wagontown
54 County Lines | September 2022 | CountyLinesMagazine.com
The five-acre grounds have extensive walkways and gardens, with a view of the Brandywine a ways below it. Welsh, who is friends with Jack Conti, says he's trying to get it back to the way they had it in the 1970s. He's the kind of person, he says, who sees a broken thing and feels compelled to tear it apart and rebuild it. Welsh even plans to restore to working condi tion a well that was there long ago. "You don't really own an old house," he says. "You're just a caretaker." Road Neighbor
BILL WELSH'S HOME ON WAGONTOWN ROAD WAS originally housing for mill workers, built around 1810 by the own er of a local grist mill and iron forge as a dormitory for employ ees without families. Like the neighboring Reisenberg home, it was also restored by Jack and Joanne Conti in the mid-1970. The Welsh home consists of two houses joined together.
Welsh had previously lived in a house in West Grove that was built in 1740 and where he did a lot of restoration, including setting up one room like a colonial tavern. True to form, he did exactly that in his new home, doing the work inside on the dining room and then setting it up as a tav ern with multiple tables and a bar.
CREBILLY FARM'S FUTURE DEPENDS ON NOVEMBER'S VOTE Kirsten Werner Developed or Green. There's No In-between. PHOTO BY BILLY KYLE 56 County Lines | September 2022 | CountyLinesMagazine.com
WILLIAMSMARKBYPHOTOS 57CountyLinesMagazine.com | September 2022 | County Lines
Their analysis found that the Township spends an average of $1.17 on services to support residential developments — ser vices such as police and fire protection, road maintenance, sewer systems and schools — for every $1.00 received in tax revenue. In contrast, the Township only spends an average of 10 cents on services for open space for every $1.00 received in taxes.
Local open space programs — often paid for through increased taxes — are popular in Chester County and have been an essential tool to help municipal ities save the green spaces that are most important to their communities. In fact, half the municipalities in the county have established dedicated funding streams for openTherespace.isstrong commitment at a coun ty level as well. More than 30 years ago, as public concern began to grow over subur ban sprawl, an Open Space and Environ mental Task Force recommended a $50 million funding program for open space preservation. Chester County voters over whelmingly approved a ballot referendum in November 1989, and funding has con tinued ever Residentssince.inWesttown Township have expressed a similar desire to see the land scape preserved. Just a few years ago, in the process of updating the Township's Comprehensive Plan, they overwhelmingly named their top priorities:  preserve historical structures and landscapes,  alleviate congestion at the Route 202/926 intersection,  preserve remaining open space and  protect streams and streamside forests. "Saving Crebilly Farm will serve all of those important goals and more," said Tom Sennett, chairperson of the newly formed Vote Yes to Save Crebilly volun teer effort. "But if the referendum fails, we can expect not only increased traffic, but also higher taxes. I've learned that res idential development can cost taxpayers a lot more than preserved open space. This may seem counterintuitive, but the stud ies and the evidence show that develop ment actually costs communities more in the long Sennett'srun."assertion is supported by the data. Over the summer, Brandywine Conservancy evaluated the costs for various types of land use in Westtown Township.
The Conservancy took their study even further and determined the cost to West town Township taxpayers if Crebilly is de veloped using the most recently proposed housing scheme — the Toll Brothers plan that saw the developer and the Township in a legal battle for several years. The average household in Westtown would pay an ad ditional $185 per year if the Open Space Referendum passes. But, if a development of 319 houses is built there instead, that same Westtown household would pay $296 annually to cover the costs of necessary community ser vices a subdivision requires.
"We've long known that saving open space is more than just pretty views, fresh air and reduced flooding," said Natural Lands' Oliver Bass. "It's good business, too. Com munities save money when they save land. And they preserve a quality of life that is in tegral to the County's economic success." Vote Yes to Save Crebilly has the study data and other Frequently Asked Questions on their website, VoteYesCrebilly.com
The future of this special property now rests in the hands of Westtown Township residents who will vote on a proposed Open Space Tax this November. If the measure passes, the funds generated from the tax would support permanent preser vation of Crebilly Farm as a community park with adjacent acreage under conser vationProponentseasements.ofthe initiative to save Cre billy Farm say this is the last chance to save the"It'sproperty.either developed or green; there's no in-between," shared Oliver Bass, president of Natural Lands. Westtown Township hired Natural Lands at the end of last year to apply for federal, state and county grants to help underwrite the cost of purchasing and creating easement on the land. "Even if all the grants come through, there will be a gap. The open space referen dum is essential to success and will generate about 25% of the cost to preserve Crebilly."
He added, "If the referendum does not pass, the plan to save this land will fall apart."
FOR MORE THAN 20 YEARS, REAL estate developers have been itching to get their hands on Crebilly Farm in Westtown Township, Chester County. Proposals for the 312-acre property have included an assisted living community, an apartment complex and — most recently — a 319-home subdivision. Thus far, all haveThefailed.good news is that the owners would like Crebilly Farm to be preserved. But the bad news is that they will sell the property if the conservation effort is unsuccessful.
©
BUILDERS OF FINE ARCHITECTURE 851 Kimberton Road | Chester Springs PA 19425 | www.griffithsconstruction.net PA HIC #PA9550 DoorsWindowsAdditionsCarpentryPaintingRoofingSidingWE WILL GIVE YOU 10% OFF! The Exterior Remediation Experts Book a FREE estimate today www.shenbergercontracting.com610.942.7310 Serving Chester County since 1986 58 County Lines | September 2022 | CountyLinesMagazine.com
T HE MAIN LINE TOWN OF DEVON is known for many things. But perhaps its best known claim to fame is being home to the big blue landmark — many call it a Devon blue landmark — the iconic Devon Horse Show and Country Fair Grounds. This equestrian venue is the oldest in the country and continues to welcome top exhibi tors to its memorable blue grandstands year after year. A highlight of the fall equestrian season, Dressage at Devon returns to command the Dixon Oval, accompanied by a sea of spectators, horse enthusiasts and families hoping to share the fun of another event at the grounds.
Offers
CompetitorsExcitementandforFamiliesandAlike Emma Miller 59CountyLinesMagazine.com | September 2022 | County Lines
Dressage at Devon Fun
Building Your PreservingDreams, Your Legacy 717.768.3200 I precisebuildings.com I Horse Barns I Bank Barns I Indoor Arenas I Garages I Restoration I Venues 60 County Lines | September 2022 | CountyLinesMagazine.com
Among the exciting new events this year is an exclusive master class by Olympic sil ver medalist Sabine Schut-Kery on Thurs day night in the Dixon Oval. This master class, presented by ShowPlus powered by CaptiveOne, will feature a variety of horses and riders of different ages and levels, mak ing this a must-see educational opportunity.
PHOTO BY PURPLE HORSE DESIGNS A dressage
A LITTLE HISTORY Since its inception in 1975, Dressage at Devon has been known for high-level competition, can't-miss special events and an electric atmosphere unlike any other in North America. Connecting traditional roots with modern competition experience, Dressage at Devon is excited to introduce new events while continuing to be the icon ic horse show that's on the bucket list for dressage riders around the country and the world.The inspiration for this competition began in 1965 with a group of equine enthusiasts whose mission was to provide instruction and training for riders and to inform the public about the art of dressage. In 1975 the event was relocated to the Dev on Horse Show Grounds and featured even more exciting attractions like the ever-pop ular breed show. It has continued to gain momentum and prestige in the years since. "Dressage at Devon is one of those iconic events that's memorable and special for all," said George Williams, U.S. Dressage Fed eration President. "We are excited about innovating and adopting new technologies that in the years to come will enable an even wider audience to experience the magic of this show."
NEW THIS YEAR
in the ring The popular Breed Show 61CountyLinesMagazine.com | September 2022 | County Lines
Looking for fun outside the ring? How about a chance to dress up and watch the competition with a cocktail in hand? The Kingsview Partners Roaring '20s Party on Friday night is open to all who want to join the festivities and watch the Delaware Valley Combined Training Association's Quadrille Team perform. Tickets (available on the website) include door prizes, great drinks, food and dancing, all in the Devon Club with the Blackbird Society Orchestra rider
World-class dressage performances are just the beginning. Saturday night's Grand Prix Freestyle performances — when horses and riders move to music — are always a crowd favorite, giving spectators the chance to cheer and clap along as their favorite horses dance. Freestyle events demonstrate why dressage is often called "ballet on Anotherhorseback."drawisthat Dressage at Devon is an essential stepping stone in high-level dressage competition for riders who hope to compete in the world championships or the Olympic Games. This year's show includes a World Cup qualifier event for Grand Prix competitors hoping to earn valuable quali fying points for next year's 2023 FEI World Cup Dressage Finals in Omaha.
setting the mood. Bring your best Great Gatsby get-up, as '20s attire is highly en couraged! DEVON'S SPECIAL DRAW Dressage at Devon attracts a broad vari ety of passionate horse lovers — wide-eyed children, veteran participants and everyone in between. Granted, watching some of North America's top riders perform is an exciting draw. Yet for some equestrians, the chance to experience the special energy of the venue or to step into the same arena as dressage's greats is just as exhilarating. Veterans say the unique European-like atmosphere of the Devon venue is both intimate and electric. And it's the perfect setting to watch these exquisite horses and experienced riders display harmony and skill while going through their pro grammed paces — performing predeter mined, specialized movements such as pi affs, passages and pirouettes (just Google them to learn more).
62 County Lines | September 2022 | CountyLinesMagazine.com
"The energy at Dressage at Devon is like no other dressage show in the U.S.," said Jessica Jo Tate, Grand Prix dressage rider and Dressage at Devon Board member. "It's so exciting to compete in front of the crowds in that incredible grandstand. I've compet ed at Dressage at Devon for 15 years, and it remains my favorite show. Riding in the Saturday Night Freestyle is always the most Specialty events add to the excitement World-class judges for world-class breeds
Historic Preservation | Custom Home Building | Additions | Renovation | Kitchens & Baths Downingtown, Pennsylvania • 484.593.0334 • www.ectbuil D ers.com B UILDING W ITH P ASSION. Horse Barns • Riding Arenas • Bank Barns Garages • Agricultural Buildings Parkesburg, Pa 19365 ph: 610-593-5559 www.WHChorsebarns.com White Horse Construction, Inc Buildi n g with since 1997 Integrity 63CountyLinesMagazine.com | September 2022 | County Lines
SAVING THE PAST FOR THE FUTURE... RENEWAL Dynamics, INC. JOHN W.G. ROSECRANS, A.I.A. phone: 610.444.8680 email: Architectjohn@renewaldynamics.us+PlannerI Residential + Commercial DesignSaving the past for the future... 64 County Lines | September 2022 | CountyLinesMagazine.com
PHOTOGRAPHYCONKLINBOBBYPHOTOS 65CountyLinesMagazine.com | September 2022 | County Lines
Top Photo: Ladies in show day attire
On Friday, ladies are invited to wear their best "show day" hat and attire to the grounds for a display of tradition, similar to Ladies Day at the Devon Horse Show in May. Sunday's Kids Dressage Explor ers Day lets kiddos create their own stick horse and ride their mounts into the Dixon Oval to showcase their dressage movements with the help of an announcer and judges. Growing each year, Explorers Day will also include special exhibitions by Australian horseman Guy McLean, a visit from the adoptable dogs of All4Paws Dog Rescue, and the annual blessing of the animals.
New this year, Sunday will also be "Barn Day," when barn groups from near and far are invited to share the fun, showing their team spirit in coordinating outfits to vie for prizes to take home.
Dressage at Devon offers some of the best shopping at any equestrian event, with boutique vendors open all week, selling one-of-a-kind apparel, jewelry, antiques, tack, home decor and horse show souve nirs. Plus the food vendors at Devon, noted to be some of the best at any horse show, will delight any palate for full meals or light snacks. And The Pub offers a cozy place to relax indoors or outdoors with livestream coverage of the competition and a libation. With opportunities to connect with community members through fun activi ties, build relationships and attend special events in a magical setting, Dressage at Dev on will have you wishing for more at the end of the week!
When: Sept. 27 – Oct. 2
©
IF YOU GO What: Dressage at Devon, a USEF Heritage Competition
Middle Photo: Boutique shopping
Dressage at Devon is more than just a competition. A well loved, family-friend ly venue, the Devon Horse Show and Country Fair Grounds are well suited for welcoming a crowd who may not yet be familiar with the intricacies of this style of equestrian competition. To amuse and en tertain dressage newbies, the grounds host exhibitions, great shopping, tempting food and a chance to socialize. Special events also keep spectators and competitors happy.
Where: Devon Horse Show Grounds Info: DressageatDevon.org incredible feeling ever. The crowd gives it such a special energy and excitement." AT THE COUNTRY FAIR
Bottom Photo: Dressage Explorers with stick ponies
H ORSE LOVERS AND EQUINE FANS REJOICE — the fall equestrian season is back! Celebrate this beloved Brandywine Valley tradition with horse shows and polo matches filled with action and family fun. Gather the whole family for horses and fun at Ludwig's Corner Horse Show and Country Fair, celebrate the Devon way at the Fall Classic, witness world-class eventing at Plantation Field Internation al, catch a match at the Brandywine Polo Club, then end the season at the area's newest equestrian event, the Maryland 5 Star at Fair Hill. If that weren't enough, there's Dressage at Devon, a top interna tional competition — but that's in another article in this issue. We've got all the details on this year's fall equestrian season, so saddle up for this equestrian extravaganza!
Plantation Field International Horse Trials 66 County Lines | September 2022 | CountyLinesMagazine.com
Beginning at 8 a.m. and lasting until dusk each day, the show hosts local riders from across the Brandywine and Delaware Val leys in three active rings of competitive hunter, jumper and eq uitationSaturdayclasses.andSunday's show schedules consist of hunter and equi tation classes (judged on the horse and rider's way of moving, perfor mance and jumping style over natural fences). Other highlights in clude the Carriage Exhibition and Pleasure Drive, Lead Line classes for tiny equestrians, and Sunday's Hunter Derby and Pony Hunter Derby, both for cash prizes. The Country Fair offers fun for the whole family. Kids will love the midway rides, including inflatables, bungee jumping, mechani cal bull, 25-foot rock wall and, of course, pony rides. Everyone will enjoy the Vendor Marketplace's boutique shops and local artisans. And adults can visit the new and improved Beer Garden, featuring ENJOY ALL KINDS ALL MONTH Montgomery
LONG. Shannon
OF EQUESTRIAN ACTION AND FAMILY FUN
SADDLE UP for the Fall Equestrian Season
LUDWIG'S CORNER HORSE SHOW AND COUNTRY FAIR
PHOTO BY AK DRAGOO PHOTOGRAPHY
A Labor Day weekend tradition for 79 years, Ludwig's Corner Horse Show and Country Fair returns September 3 to 5. The preserved 33-acre show grounds transform into one of Chester County's most anticipated equestrian and family events.
DEVON FALL CLASSIC Look for the Devon Fall Classic's show-jumping action at the his toric Dixon Oval, September 14 to 18. Festivities kick off at 4 p.m. Wednesday, when the show grounds open for live entertainment, with the competition running from Thursday through Sunday. Wednesday is Community Night with free parking and admis sion. Bring the family to ride the Ferris wheel, shop at specialty ven dors, and enjoy great food and entertainment from 4 to 9 p.m.
PHOTOSBYEMMAMILLER
Devon Fall Classic Ludwig's Corner Horse Show & Country Fair
On Monday there's more equestrian action, including hunter classes and fast-paced show jumping, plus the Labor Day Antique Car Show, sponsored by the Historic Car Club of Pennsylvania. The horse show culminates with their signature $10,000 Mini-Prix.
IF YOU GO: Sept. 3–5, 8 a.m. $10/carload. 1325 Pottstown Pk., Glenmoore. Lud wigsHorseShow.com
beer from Locust Lane Brewery, wine, soft drinks and local food vendors, all set under a large, shaded tent overlooking the main competition ring. Local organizations are getting in on the fun, too. Dog lovers can visit Phoenix Animal Rescue's adoption meet-and-greet, then see dog agility demonstrations by the Dog Training Center of Chester County. And make sure to watch the Pet Costume Parade! Oth er attractions include live alpacas and hand-spinning and felting demonstrations by Silkies Farm, mounted archery demonstrations by United Liberty Horse Archers and honeybee demonstrations by Hat Trick MakingHoney.aroyal comeback is the Saturday Princess Party presented by SALT Performing Arts and a new Encanto Sing-Along on Mon day. The princesses from SALT ensure a magical time with song, dance, autographs, photo-ops and more for those dressed up in their fanciest royal attire.
IF YOU GO: Sept. 14–18. Thurs. and Fri., free; Sat. and Sun., $25/car ($30 on the day). 347 Green Valley Rd., Unionville. PlantationField.com
Keep your energy up with tasty treats at the Country Fair from Bassett's Ice Cream, Carlino's Market, Devon's JT Wilder BBQ and the ever-popular Devon Tea Cart. Head over to Clydesdale's Corner for nightly musical acts, a beer garden with favorites from Levante Brewing and tasty snacks from the Philly Hots food truck.
The Fall Classic wraps up on Sunday in true Devon fashion, with a plant sale after the last class of the show — a perfect souve nir from a weekend of fun!
Take a break from the competition and head to the Country Fair for more family fun. Kids can enjoy pony rides, face paint ing and the Cheshire Pony Club petting zoo, while parents check out the new beer and wine garden or the cigar lounge. Musicians perform live every night, and the Amazing Spaghetti returns for a magic and puppet show for the kids … and kids at heart! On Saturday and Sunday, brave souls can take the (mechanical) bull by the horns for a ride. Before you go, stop by the Vendor Village for a shopping spree. Stock up on country clothing, jewelry, antiques, artwork, eques trian gear and more.
PLANTATION FIELD INTERNATIONAL HORSE TRIALS
Plantation Field International Horse Trials
Equestrian competition begins Thursday morning with an ex citing all-jumper program. Watch young and adult riders of dif ferent skill levels soar over obstacles while competing for the fastest time. Highlights include the Welcome Stake on Thursday night, Speed Stake Friday night and the highly anticipated Devon Fall Classic Grand Prix on Saturday night, when riders compete for a $25,000There'sprize.plenty of fun away from the Dixon Oval, too, with a full carnival midway featuring family-friendly rides and nightly entertainment. At the Vendor's Village, you can browse pop-up boutiques, jewelers, tack shops, artisan stalls and art galleries.
PHOTOGRAPHYDRAGOOAKBYPHOTO
IF YOU GO: Sept. 14–18, $3–$10. 23 Dorset Rd., Devon. DevonHorseShow.com
Experience the grace, excitement and thrills of equestrian event ing at the Plantation Field International Horse Trials, September 14 to Watch18. some of the best riders in North America compete in an equestrian triathlon. Seasoned Olympians and the next generation of rising stars compete in the three disciplines of dressage, cross country and stadium jumping. Spend the weekend tailgating on Plantation Field's 350 acres, surrounded by southern Chester County's rolling hills. Look out over the cross-country course and raise a glass while horses and riders leap over, across and through astonishing obstacles. And re member to enter the newly revived tailgate competition — this year's theme is Top Gun!
www.intrepidintl.com 800-347-0033 ChesterCountyFoodBank.org/donate • 610-873-6000 70 County Lines | September 2022 | CountyLinesMagazine.com
Brandywine Polo Maryland 5 Star at Fair Hill
Between events, check out the retail vendors — including on the new Main Street Row and Chalet Way — food and beverage offer ings, and special events. On Saturday, the Beer, Wine and Spirits Showcase features tastings from local craft beer, wine and spirits pro ducers from across Maryland and Delaware. On Sunday, the Maryland Department of Agriculture hosts the Fresh Food Fest, a farmers market featuring seasonal fruits, vegetables, dairy products, meats, seafood and more. Spend your morning sampling fresh products from Maryland's finest farmers, growers and makers — then head back to the arena for more equestrian action!
IF YOU GO: Through Sept. 25; $15–$20. 232 Polo Rd., Toughkenamon. Brandy winePolo.com.
Looking for a different kind of equestrian fun? See the Brandywine Polo Club in action before their summer season ends September 25. Located on 122 gorgeous acres in the Brandywine Valley, Tough kenamon's polo club is the largest US Polo Association club on the Eastern Circuit. The passion of polo meets the spirit of the local community at this Chester County tradition of over 70 years. Bring family, friends and a picnic to tailgate on the grounds and watch the sport of Fridaykings.twilight polo and Sunday afternoon matches are held weekly through September 25.
BRANDYWINE POLO CLUB
PHOTO BY SHANNON BRINKMANPHOTO BY ECLIPSE SPORTSWIRE
IF YOU GO: Oct. 13–16; $15–$81, under 10 free. 4600 Telegraph Rd., Elkton, MD. Maryland5Star.us ©
Wrap up your fall equestrian season with the second annual Maryland 5 Star at Fair Hill, October 13 to 16. The event is one of only two 5 Star equestrian events in the United States and just the seventh worldwide. The prestigious 5 Star des ignation is the pinnacle of eventing, best described as an equestrian triathlon, where elite riders and their horses compete in dressage, cross country and show jumping, like the competition at Plantation Field. Eventing is one of a few sports where men and women com pete alongside each other as equals, including at the Olympic level. Experience four days of world-class competition at the high est level, with $325,000 in prize money. The venue features a cross-country course designed by Olympic silver medalist Ian Stark and state-of-the-art dressage and show jumping arenas within the historic turf track's infield.
MARYLAND 5 STAR AT FAIR HILL
From designer finds and handcrafted pieces, to statement furniture and delicate accents, there's a little something for everyone—if you know where to look. Here's a start.DECOR HOME LIGHT FIXTURES Ball and Ball Hardware Reproductions Exton. BallAndBall.com610-363-7330 See our ad on page 74 PROFESSIONAL DESIGN SERVICES Kim Morgan Design Phoenixville. KMD.DecoratingDen.com610-412-5412 See our ad on page 73 GIFTS AND HOME DÉCOR Matlack Florist West Chester. MatlackFlorist.com610-431-3077 See our ad on page 70 ORCHIDS, SUCCULENTS AND HOUSE PLANTS Mostardi Nursery Newtown Square. 610-356-8035 Mostardi.com See our ad on page 28 FLOORING & WINDOWS Boyle's Floors & Windows West Chester. BoylesFlooring.com610-429-9773 See our ad on page 74 PROFESSIONAL DESIGN SERVICE Heritage Design Interiors New Holland. HeritageDesignInteriors.com717-354-2233 See our ad on page 73 72 County Lines | September 2022 | CountyLinesMagazine.com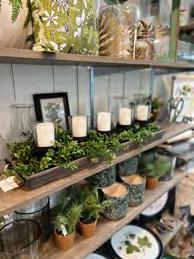 Kim Morgan, Owner & Designer (610) 412 5412 • kmd@decoratingden com • kmd decoratingden com S pecializinginWindowTreatments&HomeDecor! VALANCES • DRAPERIES • SHEERS • BLINDS • SHADES • BED ENSEMBLES • PILLOWS We can coordinate everything for a complete home look including room, walls and windows or just give you a few ideas. Stop in or call for an 717-354-2233appointment:Monday-Friday10a.m.-5p.m.Saturday10a.m.-2p.m. 1064 East Main St. (Rt. 23) | New Holland, PA www.HeritageDesignInteriors.com 73CountyLinesMagazine.com | September 2022 | County Lines
Showrooms in West Chester & Broomall 610-429-9773 boylesflooring.com BallAndBall.com Exton, PA 1.800.257.3711 Since 1932, Ball and Ball has set the standard for the finest reproduction and restoration of 18th Century through Victorian Era antique hardware and lighting. Meticulously crafted period house and furniture hardware, fireplace accessories, sconces, chandeliers, lanterns and candlesticks are all made on the premises in brass, tin, copper, pewter, hand-forged iron, and bronze. 74 County Lines | September 2022 | CountyLinesMagazine.com
Behind every great greatthere'sbusiness,localastory. Celebrating46YearsofPublishing! 75CountyLinesMagazine.com | September 2022 | County Lines
While she is now recognized as one of the top advisors in America, Patti Brennan's path was unlike anyone else's. After graduating from Georgetown University with a degree in Nursing, Patti worked in oncology and as an ICU nurse before channeling her compassion for others to work as a financial planner. Her intellectual capacity is as boundless as her energy, and in 1990 Patti founded Key Financial, Inc. while also raising four children.
CFP® 76 County Lines | September 2022 | CountyLinesMagazine.com
Disclosure: Securities offered through Royal Alliance Associates, Inc., member FINRA/SIPC. Insurance services offered through Patricia Brennan are independent of Royal Alliance Associates, Inc. Advisory services offered through Key Financial, Inc., a registered investment advisor not affiliated with Royal Alliance Associates, Inc. The Barron's Winner's Circle Top 100 and the Barron's Hall of Fame are select groups of individuals who are screened on a number of different criteria. Among factors the survey takes into consideration are the overall size and success of practices, the quality of service provided to clients, adherence to high standards of industry regulatory compliance, and leadership in "best practices" of wealth management. Portfolio performance is not a factor. Please see www.barrons.com for more information. The Forbes ranking of America's Top Wealth advisors, is based on an algorithm of qualitative and quantitative data, rating thousands of wealth advisors with a minimum of seven years of experience and weighing factors like revenue trends, assets under management, compliance records, industry experience and best practices learned through telephone and in-person interviews. There is no fee in exchange for rankings. Forbes "Best In State Wealth Advisors 2022" list (Feb. 2022). The ranking for this list by SHOOK Research is based on due diligence meetings to evaluate each advisor qualitatively, a major component of a ranking algorithm that includes client retention, industry experience, review of compliance records, firm nominations; and quantitative criteria, including assets under management and revenue generated for their firms. Forbes is a trademark of Forbes Media LLC. All rights reserved. Rankings and recognition from Forbes/SHOOK Research are no guarantee of future investment success and do not ensure that a current or prospective client will experience a higher level of performance results and such rankings should not be construed as an endorsement of the advisor. Third party rankings and recognitions are no guarantee of future investment success and do not ensure that a client or prospective client will experience a higher level of performance or results. These ratings should not be construed as an endorsement of the advisor by any client nor are they representative of any one client's evaluation. Financial Inc. Brennan,
Key
Patti's vision, her ability to solve problems and the desire to serve each client is infectious and shared by every member of her team. Clients like knowing this deep bench is unlike any others, and they will be taken care of like family, for the rest of their lives…and beyond. Stewardship is a term they don't take lightly. Key Financial doesn't just manage money. Through a culture rooted in the tenets of wisdom, perspective and commitment, the Key Financial team provides each client with a personalized financial plan with multiple scenarios, what if's and stress tests. Their approach to concierge service is the direct result of goals driven by high standards of excellence. This culture paired with Patti's unique ability to communicate complex financial concepts through understandable terms, has garnered recognition by Forbes, The Financial Times and Barron's as one of the Top Advisors in America year after year for over almost two decades. It's this culture that Patti describes as the "secret sauce" to the firm's success. "In my opinion, this team of mine is not only the best in the industry, they are a select group of individuals dedicated to the clients they serve. Our work isn't about numbers. It's about people and their futures, and this is why we treat every client like they're the only client we have."
1045 Andrew Drive, Suite A West Chester; KeyFinancialInc.com610.429.9050 FROM ICU NURSE TO TOP FINANCIAL ADVISOR Patti
Like most startup businesses, it was small – just Patti and a part time employee that worked out of a converted laundry room just off the kitchen. A combination of interpersonal skills and keen attention to detail has helped Key Financial grow throughout the past 30 years to a firm that manages just under $2 billion, with a high retention rate.
With state-of-the-art centers for STEM and Arts education, a world-class faculty, and exciting global learning opportunities, the Academy of Notre Dame inspires young women to take their place in the world as confident, compassionate leaders.
New in 2022: Notre Dame launched ND Cares, a school-wide initiative focused on the well-being, social-emotional growth, and mental health of every student. Through ND Cares, students will receive the skills and resources needed to develop healthseeking behaviors and to recognize when their classmates show signs of stress, anxiety, and more. After kicking off with a Parent Education Night featuring Dr. Kenneth Ginsburg, Co-Founder and Director of Programs at Center for Parent and Teen Communication, Notre Dame has also partnered with The JED Foundation and The Social Institute to develop Upper and Middle School programming to assist students in strengthening their emotional health. Attend Notre Dame's Open House on Sunday, October 2 or tour ND's bucolic 39-acre Villanova campus during a Walk-in Wednesday (October 5 or November 2) to discover the true sisterhood at Notre Dame, where every student is empowered to pursue her passion, find her voice, and discover her limitless potential.
HER FRIENDS FOR LIFE AWAIT AT NOTRE DAME! ACADEMY of NOTRE DAME de 560NAMURSproul Rd., Villanova,
19085 610.971.0489 • ndapa.org 77CountyLinesMagazine.com | September 2022 | County Lines
The Academy of Notre Dame is an independent, college-preparatory, Catholic school for girls and young women in grades 6-12. PA
Malvern Preparatory School 418 S. Warren Avenue, Malvern, PA 19355 malvernprep.org/learnmore • 484-595-1173
MALVERN PREPARATORY SCHOOL 78 County Lines | September 2022 | CountyLinesMagazine.com
Malvern Preparatory School is an independent, Augustinian school for young men in grades six through twelve. Since 1842, the School's tradition has been to prepare young men for college, for leadership, and for life.
This July, Mr. Patrick Sillup assumed the role of Malvern Preparatory School's 15th Head of School. Over the last 11 years, Patrick served in a variety of teaching and administrative roles at Malvern, most recently serving as Assistant Head of School for Academics. He has proven himself to be a dedicated and innovative leader – having led the development of a new Academic Department (Interdisciplinary Studies), created opportunities for students to learn at local universities, and designed the Summer Institute (Thagaste) – a professional development curriculum for faculty. Sillup was also instrumental in ensuring that the St. Augustine Center for Social Impact was more than just a new building when it was completed in 2019, but also a catalyst for collaborative and creative thinking to emerge as students seek to solve problems for the common good. Over the next several years, Sillup will oversee major renovations to the campus' physical plant with the goal of providing an environment that embraces the idea that learning happens wherever the learner is in the 21st century.
331
WINDLE DESIGN & CONSTRUCTION 79CountyLinesMagazine.com | September 2022 | County Lines
•
Ed, Seth, and Luke Windle Windle Design and Construction has quickly become one of the top-rated Design/Build firms in the Chester Country area. As a family owned and operated business, we are passionate about redefining people's opinion of the construction industry by being honest, trustworthy and reliable. From initial conception, through intentional designs and seamless installations, Windle D&C guides our clients through every step of their project. Our design team's attentiveness to our clients vision and highly skilled construction team is a large reason as to why we have become such a highly regarded team in this area. We consider it a great honor to hand the keys back over to our clients, knowing their new space will be the beginning of new memories for years to come. W. Miner St, West Chester, PA 19382 484-319-5748 windledc.com
The most experienced real estate team in the Brandywine Valley! Thinking of selling your home? Call us for the finest real estate services! Chadds Ford $995,000 6 Spring Lane: 4 BR, 3.5 BA, 2 Acres, fabulous inground pool, finished walk out basement and Unionville Schools Media $995,000 345 Valley Road: Brand New 4 BR, 3.5 BA home on level one acre lot. Rose Tree Media Schools 610-368-5549 www.garyscheivert.foxroach.com Gary Scheivert *In photo: Lee Kernen, Coleen Wielgus (cousin) Andrea Connors (sister) Gary, Kathleen Lavine, Sarah Scheivert (daughter) Kurt Scheivert (brother) Gary Scheivert & Associates is a little different. Detail-oriented. Creative. Client focused. With 125 years of combined real estate experience and over $100 million in sales volume in the last 3 years, we are obsessed with making each client's experience the best that it can be. When you call, you speak to us, not our voicemail. Your negotiations are personally handled by your Realtor, not an assistant. We may do things the old - fashioned way, but our results prove that it's working time and time again. 80 County Lines | September 2022 | CountyLinesMagazine.com
Your
Cider is only one part of a much wider category — fruit wines. These fermented alcoholic beverages made from a variety of base ingredients — other than grapes — take on flavors such as fruits, flowers and herbs. Cider is a specified version of fruit wine with a distinctive history and growing popularity. Other historic wines,
TRY SOMETHING NEW TO TICKLE YOUR PALATE Jessica RobertsFallSpice Up
SIP SOME CIDER Maybe this autumn, try something traditional like cider, a com mon beverage in Colonial America. Back in colonial and pre-colo nial times, water wasn't always safe to drink, so people often drank fruit juice instead. The natural next step was for the fruit juice op tion to became a fermented drink. Cider was brought over to the States from England, where it's still quite popular today. (For the uninitiated, cider is an alcoholic beverage made from apple juice, but with no hard rules about what type of apples could be used.) Today, it's more common to find hard cider options such as na tionally distributed Angry Orchard from New York and Woodchuck Hard Cider from Vermont. Both brands can be found at beer distributors and select grocery stores. But there are also Pennsylva nia-based cider houses that are making quite the splash. For example, Threadbare Cider House and Meadery, based in Pittsburgh, makes traditional and modern cider. Their name is inspired by Johnny Chapman (aka Johnny Appleseed), who spent his life collecting apple seeds to bring to Ohio and Indiana during the 1790s and walked from Pittsburgh to Boston in his threadbare clothing. Threadbare Farmhouse Cider, Dry Hop Cider and Bou quet de Rosé Cider bottles can be found for about $15 to $20. And why drink hard cider today? Well, one reason is it's good for you. Apples are a superfood, plus hard cider has antioxidants, vitamin C and no gluten, according to Cider Craft Magazine. Try it this fall. You can say it's for your health!
FIND OUT ABOUT FRUIT WINES
S UMMER IS COMING TO AN END. THE NIGHTS are shorter. The air is crisper and has the forward edge of Theseautumn.changes make most of us long for a drink that matches the new season. Many wine lovers start pulling out their go-to pi not noir. But there are many other options. Why not sip something that's a little more old-school?
Tomasello Winery offers a wide selection, with blueberry fruit wine as their top seller and cranberry fruit wine a close runner-up (both $12). There are also different varieties of the fruit wine mos cato, some available in a sampler pack of blueberry, watermelon, peach and cranberry moscato blends ($22).
Another company worth trying is St. James Winery, producing a line of fruit wine in Missouri and in business for over 200 years. The blackberry, cherry, peach, blueberry and strawberry wines are some of the fruit flavors to savor ($10).
Wines made from berries are relatively easy to produce, making them widely available. Many wineries and meaderies along the East Coast are known for producing fruit wines, especially in New Jersey, New York and Pennsylvania. And yes, fruit wine is really wine, since it follows the same basic process as making wine from grapes — al lowing yeast to feed on the sugars in fruit and become alcohol.
such as dandelion and elderberry wine, would also fall into this cat egory, but are not widely made.
Based in New Jersey, Tomasello Winery is one of the largest producers of fruit wine, producing two main styles — fruit wine moscato and pure fruit wine. It's important to pay attention to the difference between fruit wine varieties because some wine compa nies advertise fruit-flavored wine without the product being a true fruitButwine.Tomasello Winery makes sure you can see the difference. The fruit moscato blends are just that — a portion of fruit wine blended with moscato. This process makes the wine a bit lighter and sweeter and also keeps the price down. Pure fruit wines tend to be more expensive to grow and harvest, but the result is phenomenal when you experience a genuine expression of that single fruit in a wine.
These fruit wines are making a comeback, and it's no surprise why. Here's hoping these harvest-friendly wines will appear on your table this fall to share with friends and family. As always, drink responsibly and be sure to stop in at your favorite wine and spirits shop for any questions or suggestions. © Jessica Roberts has worked with Fine Wine & Good Spirits for six years, taking the position of Wine Specialist a year and a half ago. What be gan as a hobby soon blossomed into a satisfying career. Jessica works at the Premium Collection store in Phoenixville. Stop by for one of her tast ings or just to ask a question. Learn more at FWGS.com
82 County Lines | September 2022 | CountyLinesMagazine.com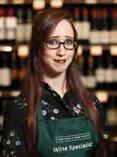 • Food Events • Food News • TableBrandywine • Beer Articles • Wine Column • And much more! Satisfy your thirst year-round with our online food and drink features! CRAVING MORE? NEED SCHOOLMOREINFO? Visit our website or the latest on private schools, school sports, summer camps and CountyLinesMagazine.commore! BeforeAfter 215.510.8326• rmurray@floorguard.com Lic Numbers PA102660 • New Castle County LC7149 • DE 15-98004-52 PA DE NJ MD Garage Upgrade? Floor Coating Storage Systems Check out our gallery and Google reviews floorguard.com/states/Pennsylvania Call today for a FREE Estimate! 83CountyLinesMagazine.com | September 2022 | County Lines
235 Lancaster Ave. Frazer, PA 610.240.9566 ToninosPizzaAndPasta.com Come in and Enjoy Our Handmade Pastas, Seafood, Pizzas, and Signature Italian Dishes! BYOB. Delivery Available.GIFT CERTIFICATES • CATERING • PARTY PLATTERS 610-363-7474 LionRx.com Nutritional Supplements • Healthy Eating Sleep • Lifestyle Management An Integrated Approach to Healthcare Schedule a Consultation Now offering stress management consultations that provide long-term strategies for lasting health. YOURWHEN STRESS BUCKET IS FULL Lionville_Ad_CountyLinesMag_March2022.indd 1 3/30/22 12:47 PM 84 County Lines | September 2022 | CountyLinesMagazine.com
Artful Steaks. Lovers of fine art and great steak are happy Chef Marc Vetri (Vetri Cucina, Fiorella) finally opened his newest restaurant in Bryn Mawr. Fiore Rosso is a 130-seat Italian steakhouse complete with a tow er-style meat-aging case and orig inal Picassos. Indulge in a meaty masterpiece, like the $168 Creekstone Farms bistecca alla Fiorentina or a 40-day dryaged Niman Ranch bone-in ribeye. Now those are works of art! 915 W. Lancaster Ave., Bryn Mawr. FioreRossoPHL. com Food for Good. ACT in Faith of Greater West Chester crowned Rams Head Bar & Grill the winner of their 9th annual Chef's Best competition. Chef James Jones' lamb lollies with homemade chimichurri and balsamic reduction received the most votes, earning Rams Head their second big win. Chef's Best is ACT in Faith's signature fundraiser, raising $10,000 this year to aid in their mission to help un- and underem ployed area residents with housing stabilization, basic needs and employment support.
[ ]Food News 85CountyLinesMagazine.com | September 2022 | County Lines
A
Doggie Desserts. Good news for local canines — an ice cream parlor just for pups is coming to West Chester. "The first doggie ice cream bar in America," Salty Paws opened four years ago in Rehoboth Beach and now boasts ten locations with more on the way, including one on Gay Street. Bring your pooch for dog-safe ice cream in flavors from peanut butter to maple bacon, plus a unique selection of toppings — dehydrated liver, anyone? 27 W. Gay St., West Chester. SaltyPawsIceCream.com. few of our favorite things to share this month about local food and drink
Hoagie History. September 14 marks National Eat a Hoagie Day. Declared the "Official Sandwich of Philadelphia" in 1992, the hoagie dates back to World War I, although its exact origins are unclear. In one story, the hoagie got its start at an Italian Hoggrantsamonggainedthecheonette,lunwheresandwichesnotorietyimmiworkingatIslandShipyard, who called them "hoggies" (later hoa gies). Today, celebrate with a hoagie from Wawa, Primo's or your favorite local shop. NationalToday.com.
ACTInFaithGWC.org RamsHeadBarAndGrill.com
Local Eats. Show off your PA pride by serving up a Penn sylvania cheeseboard at your next gathering. Composed by cheesemakers Sue Miller and Stefanie Angstadt, this version fea tures selections from Chester Springs' Birchrun Hills and Berks County's Valley Milkhouse. Adorn your board with a baguette from your local bakery, Pennsylvania honey, tomato jam from Kennett's Happy Cat Farm and plenty of local fruit, cured meats and olives. Customize your board with more goodies from other local businesses. PAEats.org
S EPTEMBER MEANS BACK TO ROUTINE. A TIME when we trade in carefree summer grazing for something a bit more orchestrated. And while planning our meals may sound onerous at the outset, it doesn't have to be.
86 County Lines | September 2022 | CountyLinesMagazine.com
LOCAVORE-MINDED CHEF OFFERS A FRESH APPROACH TO PREPARED FOODS AND MAKE-AHEAD MEALS.
A couple of years later, when the farmers market needed a hot food vendor, John decided it was time to start his own business. With little more than a smoker trailer, folding tables and a tent, Vesta was born. John began by selling hot breakfast sandwiches and smoked meats on weekends. He chuckles remembering the early days. "I was renting out a church kitchen, working around youth groups and bridge club," he says.
John and smoker at Vesta BBQ & Catering at the Phoenixville Farmers Market in 2018.Chef John serving at Rushton Farm dinner Chef John creating a field-to-feast dinner at Rushton Farm
Chef John Alff of Vesta Kitchen in Phoenixville says his menus are inspired by what is available, "I like to actually go to the store or farmers market and see what ingredients jump out at me. It gets the wheels turning on what I can create."
Originally from Bucks County, John says his food journey began in a hometown pizza joint before winding its way through some of the best-known restaurants in Philly (including Percy St. BBQ and Barbuzzo). Ultimately, he and his wife decided to trade the fast-paced city life for something a bit more family-centric and found their way out to the Phoenixville area. John's passion for seasonal, local ingredients led him straight to the Phoenixville Farmers Market, where he quickly developed relationships with the growers and producers. He was especially taken with the fresh-baked bread from St. Peter's Bakery. "I asked the owner one day if I could come hang out and learn to make bread." The owner agreed, eventually making him part of the team.
Eventually, John met the folks behind Partners Creating Com munity, an umbrella organization for three mission-driven artisan food companies in Chester County. He loved their energy and mission and began subleasing their kitchen space in Franklin Commons.Bythetime the pandemic hit in early 2020, John had developed quite a following. In an effort to stay afloat while staying safe, he pivoted his business online and offered contactless local deliveries.
Think Outside the (Lunch) Box
Alyssa Thayer
While order volume was down, sales remained steady, thanks to larger orders with a wider variety of dishes. Also during this time, John began processing and preserving large quantities of seasonal produce and developed a new line of smallbatch pantry products (most notably his fermented hot sauces).
Today, John's amazing food and sauces can be found all over town, including prepared salads and sandwiches at the newly opened Red Dog Market in Pottstown and various pop-ups and caterers throughout the region.
Check out these recipes and tips, plus more at CountyLinesMag azine.com, to make your transition to fall cooking more delectable.
[ ]Brandywine Table
Place dry chilies in a container with a tight-fitting lid, pour boiling water over peppers until they're submerged and stay submerged when the lid is placed on the container. Allow chilies to steep in water for 45–60 minutes or longer, until they're rehydrated and soft. When chilies are steeped, remove from the water and set aside. Reserve the liquid. Place bread pieces in the food processor and pour enough chili liquid over bread to soften it. Add garlic, roasted peppers, vinegar, honey, rehydrated chilies, salt, olive oil and smoked paprika to the food processor and buzz into a sauce until all ingredients are incorporated. If the sauce is too thick, add more chili liquid to achieve desired consistency. Place sauce in a bowl and fold in the almonds. Serve as a garnish to seafood, meat or grilled veggies, or just eat as a dip. Will keep in the refrigerator for one week or can be frozen.
This vibrant, savory spread is delicious over a grilled protein or slath ered liberally onto crusty bread. It's a great way to preserve the pepper season, and it can be saved in the fridge or frozen for later use. Makes 2–3 cups
Sturdier Salads: While the age-old trick of "dressing on the side" is recommended for delicate green salads, there are some greens and veggies that actually get better as they sit in the sauce! These include kale, cabbage and other non-leaf veggies like broccoli, corn and carrots.
87CountyLinesMagazine.com | September 2022 | County Lines
While we're closing the chapter on summer, our gardens and fields are far from finished. Ingredients like peppers, onions and fresh herbs abound and can add vibrance and flavor to almost any dish. Roasted Pepper Romesco
.............................................................................FermentedHotSauce
Temp Tolerant: Some foods can be served warm, cold or even at room temperature. Dishes such as sesame noodles, roasted veggies and falafel are all easy to enjoy at any temp.
When you have a surplus of peppers at the end of the summer and need to preserve them, fermentation just might be the ticket! Follow this simple recipe to get the most of your peppers and preserve them for the off-season. You may notice this recipe is in grams and uses a bit of math, but don't let this scare you. If you're interested in fermentation, this is the best way to get started!
3–5 dried chilies (John recommends guajillo or nora), stemmed and seeded 2 or 3 slices stale bread, torn into smaller pieces 6–8 cloves garlic 6 roasted red peppers, peeled and seeded 2 T. vinegar (preferably Tawny Rose, Merlot or Black Garlic vinegar from Keepwell Vinegar, made in PA) 1–2 T. honey, local if possible 1 T. salt, plus more to taste ½ C. good-quality olive oil 1½ T. smoked paprika 1 C. toasted almonds, pulsed in food processor until finely chopped (although not all the way into flour or paste)
Sauces and Spreads
Second Day Stars: Some foods actually taste BETTER the second time around. These include many chilies and stews, curries, lasagna and shredded meats.
Build It Better Picking flavor-filled ingredients is the first step, but making them hold up until you eat them is the second. Take a look at these tips for optimal lunchtime enjoyment: Box It Up: Bento box-style containers are popular for a reason. They allow each part of the meal to have its own compartment, preventing unwanted sliding and smooshing.
Bring on the Batches: Some items — including meatballs, soups, veggie burgers and quiche — can be made in large quantities and then frozen for later. Not only is this a great time saver, it means you can spread out your enjoyment and give yourself variety.
Peppers, any variety **Note: if using extremely hot peppers, it's good to wear gloves and work in a well-ventilated area 3% kosher salt Vinegar, preferably from Keepwell Vinegar (They have a wide variety of PA-sourced vinegars to choose from.) Aromatics (garlic or fresh herbs) (optional)
Stem all your peppers. Remove seeds if you want to, but not nec essary. Place in a food processor and buzz until thoroughly chopped but not pureed. Place all chopped peppers in a bowl and add aro matics (optional) and weigh the contents in grams. Multiply your pepper weight by .03. This is how much salt you will need. (For example, if you have 500 grams of peppers, then you need 15 grams of salt.) Mix the salt thoroughly into the bowl of chopped peppers and let sit for 15–20 minutes.
Second Time Around Classic Chicken Salad
**Note: Amounts are given as a range so you can up the creaminess of the mayo or the crunchiness of the celery.
Enjoy as a sandwich, wrap or atop a bed of green salad as a quick dinner or lunch during the week.
.............................................................................FallSoup
It's hard to say goodbye to summer, but savory fall flavors make the transition a bit easier. The best part of this recipe is that it can be made with whatever hard squash is available. "Butternut, acorn and kabocha will all work, but Long Island Cheese Squash from Hill Creek Farm is my favorite," says John. Makes 3 quarts of soup, enough for 4–6 people 6 sprigs thyme 2 sprigs rosemary 6–8 fresh sage leaves 4 bay leaves 3 T. whole coriander seeds ¼ C. olive oil 2 medium yellow or white onions, chopped 10 cloves garlic ½ C. ginger, peeled and chopped (or 4 T. dry ground ginger) 1 tsp. freshly ground black pepper
88 County Lines | September 2022 | CountyLinesMagazine.com
Transfer the pepper/salt mixture to a clean fermentation vessel and seal with a lid that has an air lock. Store in a dark place in your home that's around 65–75° for 3 to 4 Youweeks.now have fermented peppers! If you used any fresh herbs, take them out and discard them. Taste it! You could now blend the contents of your jar into hot sauce if you like. Add some vinegar to the blender to achieve desired thick ness, passing the mixture through a fine-mesh sieve or strainer for a smoother consistency. Other uses include adding to salad dressings, mixing with mayo for a spicy condiment or creating a pepper relish. Store in a tight ly-sealed container in the refrigerator for months.
1lb. chicken yields about 3 C. of chicken salad (serves 2) 1–2 lbs. roast chicken, picked off the bones and diced ½–¾ C. mayo 3 T. whole grain mustard 3 T. Dijon mustard 3–4 stalks celery, diced small Salt and pepper to taste (depends how seasoned the chicken was) Add mayo, mustards and a pinch of salt and pepper to a medium bowl and mix until combined. Add in chicken and celery and mix again.Once evenly coated, taste and add extra mayo or salt and pepper to achieve desired taste and consistency.
One of the best ways to eat well during a busy week is to reinvent your leftovers. Next time you have leftover cooked chicken or turkey, try whipping up a batch of this delicious chicken salad. Or take a shortcut and start with store-bought rotisserie chicken.
5 lbs. squash, peeled, seeded and cut into 2-inch chunks 2 lbs. carrots, peeled and cut into 1-inch pieces 2 qt. vegetable stock
Heat oil over medium-high heat in a large pot big enough to hold all ingredients. When oil is hot and shimmering, add onion, garlic, ginger, salt and black pepper and sauté the onions, stirring frequently, until soft and translucent. A little bit of color or caramelization is okay, as that will deepen the flavor of the soup. Add the herb sachet and continue stirring until you begin to smell the fragrance of the aromatics. Add the squash, carrots and vegetable stock. Add more stock or water to make sure all ingredients are submerged and bring to a simmer, stirring occasionally. After about 15 minutes, start checking the squash for tenderness. (You want it to be soft to the touch, but not falling apart.) When squash and carrots are cooked, remove from heat and allow to cool for 10–15 minutes. Strain the contents into a colander, saving cooking liquid. Discard the sachet. Working in batches, add the squash/carrot mixture to your blender with some of the reserved cooking liquid and blend until smooth. You may need to add more cooking liquid to get the desired consistency. Pour soup into a large container and continue blending in batches until all soup is blended. Taste and whisk in additional salt to taste. This soup will keep in the refrigerator for up to a week, and it also freezes very well.
2 T. baking powder ¼ C. sugar 1 T. kosher salt 1¾ C. buttermilk 2 T. local honey 2 eggs For Jalapeño-Cheddar Cornbread: 1 jalapeño, seeded and chopped (optional)
©
Alyssa Thayer found her love of food at an early age, frolicking around her mother's organic farm and eating her weight in berries and snap peas each summer. She is a self-pro claimed urban farm girl, whose mission is to bring inspired ideas to life, passionate people together, and good food to every table. For more great recipes CountyLinesMagazine.com
½ C. sharp cheddar cheese, diced into small cubes (optional)
visit
89CountyLinesMagazine.com | September 2022 | County Lines
1¼ C. freshly milled flour (all purpose or bread)
Preheat oven to 375°. Use low fan if in a convection oven. Melt butter over low heat and set aside for about 10–15 minutes while you mix other ingredients. Whisk the flour, cornmeal, baking powder, sugar and salt together in a large bowl. In a separate bowl, whisk buttermilk, honey and eggs together until completely mixed. Mix the wet ingredients into the dry ingredients until fully incorporated.Whiskinthe melted butter, making sure it's not too hot when you mix it in. You can also mix in the jalapeños now if making jala peño-cheddar cornbread. Use a spatula to pour the batter into an oiled cast iron pan or muffin tins. If making jalapeño-cheddar cornbread, gently push the cubes of cheddar into the batter, 1 or 2 cubes per muffin or about 2 inches apart if making in a cast iron pan. Use a spoon to cover the cheddar cubes with batter. Bake in oven for 25 minutes, then check for doneness. When a cake tester or sharp knife poked into middle comes out clean and there's a nice golden brown crust on top, you know it's done. If not, continue baking, checking again in 5–7 minutes. Remove cornbread from your pan and serve warm, with some butter melted on top. Cornbread will keep in the fridge for up to a week or in the freezer. Reheat in a 300° oven. Or cut into cubes and toast on a sheet tray in a 375° oven to make cornbread croutons!
1½ C. freshly milled cornmeal (yellow is fine; John prefers a mixture of red and yellow corn)
**Tip: Think about freezing in smaller containers if you would like to use it for lunches. Cornbread Nothing says fall like a hunk of hearty cornbread next to your bowl of soup. "This recipe is the perfect amount to fill a 12-inch cast iron pan, or sometimes I make it in a mini muffin pan for my kids," says John. **Note: This recipe can be made with flour and cornmeal from the gro cery store, but if you have access to freshly milled wheat and corn, there's a noticeable dif ference in the final product. I source my flour and cornmeal from Castle Valley Mill in Doylestown. Also, the recipe can be doubled. Serves 4-6 ½ lb. (1 C.) butter, plus a little extra to prepare pans (or you can use nonstick spray)
3 T. kosher salt Garnish with toasted pepitas Wrap thyme, rosemary, sage, bay leaf and coriander seeds in cheesecloth and tie with twine to make a sachet.
Academy of Notre Dame de Namur 77 Artisan Exchange 84 B & D Builders 9 Ball & Ball 74 Benchmark Federal Credit Union 32 Berkshire Hathaway Fox Roach / Country Properties .............................. 8 Berkshire Hathaway Fox Roach / Holly Gross Group ............................. 4 Berkshire Hathaway Fox Roach / G. Scheivert 80 Berkshire Hathaway Fox Roach / M. Schwartz 83 Boyle's Floor & Window Designs 74 Brandywine Fine Prop./Sotheby's K. Nader ........................................... 7 Bucks County Designer House 23 Capstone Design + Build ....................... 24 Cecil County, MD 69 Chester County Day House Tour 45 Chester County Food Bank 70 Chester County Library System 31 Coatesville Country Club 22 Compass Realty / Fitzgerald–Loose 13 Dewson Construction 64 Dressage at Devon 21 E. C. Trethewey Building Contractors, Inc. 63 Fine Wine & Good Spirits 84 Floorguard 83 Griffiths Construction, Inc....................... 58 Harper & Sons, LLC 22 Hazley Builders .................................... 60 Heritage Design Interiors, Inc. 73 Intrepid International 70 Janoski Law 81 John Toates Architect & Design 31 Key Financial, Inc. 3, 76 Kim Morgan Designs 73 King Construction ................................. 30 Lionville Natural Pharmacy 84 M. Jay Builders, Inc. ............................ 91 Malvern Preparatory School 78 Matlack Florist 70 Mostardi Nursery 28 PA Cyber Charter School 90 Penn Medicine / Chester Co. Hosp. 14 Perpetual Equestrian 70 Peter Zimmerman Architects 32 Precise Buildings LLC 60 Prince George's County, MD Tourism 18 Princeton, Mercer Co., NJ 25 Ranieri & Kerns Assoc. Builders 5 Renewal Dynamics, Inc. ........................ 64 SV Dental 26 Sage Life ............................................... 6 Sheller Oil 80 Shenberger Contracting 58 Shreiner Tree Care 2 Somerset Nursery & Garden Center 22 Sugarbridge Kitchens & Baths back cover Toninos Pizza & Pasta Co. 84 Walter J. Cook Jeweler ................... 10, 11 Welcome Neighbor 90 West Chester BID ................................. 16 White Horse Construction, Inc. 63 Windle Design & Construction 79 County Lines is available at the following advertisers. See our Advertiser Directory on CountyLinesMagazine.com Index to Advertisers Look for County Lines at Main Point Books, at Events and Affiliates. Check our website's Get A Copy page. Welcome Neighbor! Learn how Welcome Neighbor's unique personal promotion service connects local businesses & new residents. Install the Welcome Neighbor app at your app store or with the QR code to see how users can easily contact you. The thoughfulness and caring of many fine local businesses and professionals make our visits to newcomers possible. We have room in our Welcome Basket for a few more sponsors. Find out more at: WelcomeNeighborPA.com Or call Anne at: 610.742.9341 This Index is provided as an additional service to our advertisers. County Lines takes no responsibility for errors. 90 County Lines | September 2022 | CountyLinesMagazine.com
TheMjaybuilders.com610-656-9389Classic Roofing you love… Better! Whether Slate or Cedar, M. Jay Builders is your premiere installer of DaVinci Roofscapes composite roofing. As a DaVinci Masterpiece Contractor®, M. Jay Builders never uses roofing subcontractors but can educate you on the best product to preserve or improve the look of your home, and has the experience to install it with quality, integrity, and creativity. Custom Building In Lancaster & Chester Counties
Malvern, Pa • 484.318.8367 • Sugarbridge.com Custom Kitchens & Baths 515 S. Franklin St., Ste. 100 • West Chester, PA 19382