Spotlight: STANDARDIZATION ENABLES VISIONS ISSUE #39 2022 THE COPA-DATA MAGAZINE BORN TO BE WILD: Module Type Package Page 14 NEW: zenon Historian 360 Page 29 INTEGRATION A LA CARTE: zenon MSI Interface Page 44
INFORMATION UNLIMITED the copa-data magazine
ISSUE #39 / OCTOBER 2022
PRESIDENT AND PUBLISHER: Thomas Punzenberger Ing. Punzenberger COPA-DATA GmbH Karolingerstrasse 7b; 5020 Salzburg, Austria Commercial Register Number: FN56922i T +43 (0)662 43 10 02-0 F +43 (0)662 43 10 02-33 www.copadata.com
PROJECT MANAGEMENT: Christina Andexer
EDITORIAL TEAM: Robert Korec, Sebastian Bäsken, Andreas Gasteiger, Christina Andexder, Eva Oberauer-Dum, Esther Rutter
ART DIRECTOR: Kathrin Machmer
COPY-EDITING: Supertext Deutschland GmbH, Berlin
AUTHORS/CONTRIBUTORS: Damian Bonholzer, Mark Clemens, Christof Franzke, Alexander Fröhlich, Andreas Gasteiger, Gero Gruber, Andreas Grün, Annina Hiotu, Stefan Hufnagl, Lukas Jahn, Bernhard Korten, Reinhard Mayr, Claudia Merkel, Florian Mitterer, Thomas Lehrer, Giuseppe Menin, Klemens Neureiter, Herbert Oberauer, Thomas Punzenberger, Jürgen Resch, Josef Ries, Alexandra Schrödel, Phillip Werr, Bernd Wimmer, Markus Wintersteller
PRINT OFFICE: Offset 5020 Druckerei & Verlag Ges.m.b.H., Bayernstrasse 27, 5072 Siezenheim, Austria
LETTERSHOP: BK Service GmbH - Dialog Marketing Agentur, Neualmerstrasse 37, 5400 Hallein, Austria Print Run: 5,500 copies
COPYRIGHT: © Ing. Punzenberger COPA-DATA GmbH. All rights reserved. The magazine and all the articles and images it contains are protected by copyright. Any use or duplication is not permitted without prior permission from the editorial team. The technical data contained herein has been provided solely for informational purposes and is not legally binding. zenon®, zenon Analyzer®, zenon Supervisor®, zenon Operator®, zenon Logic® and straton® are trademarks registered by Ing. Punzenberger COPADATA GmbH. All other brands or product names may be the trademarks of their representative owners and have not been specifically earmarked. We thank all contributors for their friendly support and the pictures they provided. Subject to change – technical, print or otherwise.
CONTENTS
Preface
SPOTLIGHT: STANDARDIZATION ENABLES VISIONS
Modularization: greater than the sum of its parts
There are patterns everywhere
Born to be wild: MTP
Fun and Facts about modularization and standardization
P RODUCTS & SERVICES
How you can benefit from compatibility testing
On standards in communication
Web visualization service
zenon Historian 360 – keep your data safe
Not all alarms are equal
How to design an appealing HMI – fast & easy
zenon Academy – rethinking the way we learn
I NDUSTRIES & SOLUTIONS
Life Sciences & Pharmaceutical: I ntegration with Werum PAS-X MES is "a la carte
Merck modularizes its process development
Energy: Rules-based innovation – an oxymoron
Automotive: Prevent costly downtime – with zenon
F&B: Working more effectively with standards
A ROUND THE WORLD
Smart building, smart energy, smart work
Who is Who
Intuitive operation for complex systems
Partner Community World Café
CONTACT /
SUBSCRIPTION:
FREE
IU@COPADATA.COM WWW.COPADATA.COM/IU IU
linkedin.com/company/copa-data-headquarters facebook.com/COPADATAHeadquarters twitter.com/copadata xing.com/companies/copa-data youtube.com/copadatavideos 5
6
8
11
14
16
18
20
23
26
29
33
36
40
42
44
˝ 48
51
54
57
60
62
66
68
72
intro4
PREFACE
How can we manage complexity while remaining agile and flexible at the same time? The intelligent use of standards can go a long way toward achieving this goal. It starts with using a standard software like zenon, where you can benefit from features and functionalities without having to do any programming yourself.
There are also many standards beyond the immediate zenon universe that help us to manage complexity. One nice example of this is modularization using module type package (MTP) solutions. Used with MTP, zenon enables enhanced efficiency, flexibility and a significantly faster time-tomarket. Read more about MTP starting on page 14, including details of a successful rollout at Merck KGaA (page 48).
Communication is also based on standards. Standards are used, for example, in protocols, generally, at field level, in the network and in communication with higher-level systems. One recent highlight in the Life Sciences sector is the seamless integration between Werum PAS-X and the zenon software platform. This brings our customers a major step closer to paperless operations. Read more about this on page 44.
With zenon Historian 360, we would like to introduce you to another new product based on the zenon software platform. Starting on page 29, you'll learn how this process historian can help you process your data productively and, in a standards-compliant manner.
We also have news to share about COPA-DATA beyond our technology and applications. At our head office in Salzburg, we are delighted to have a new office building that will enable us to expand our capacities significantly. This means our growing team in Salzburg will be able to support our colleagues and customers worldwide even better. You'll find initial reactions and more from page 62.
Be inspired!
thomas punzenberger, ceo
intro 5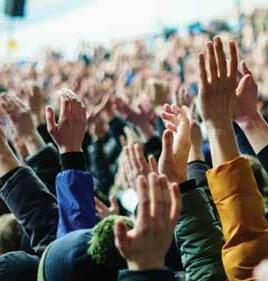 SPOTLIGHT STANDARDIZATION ENABLES VISIONS