Vol.8 No.5SPRING 2010 $4.95 Canada Post Publication Agreement number 40671108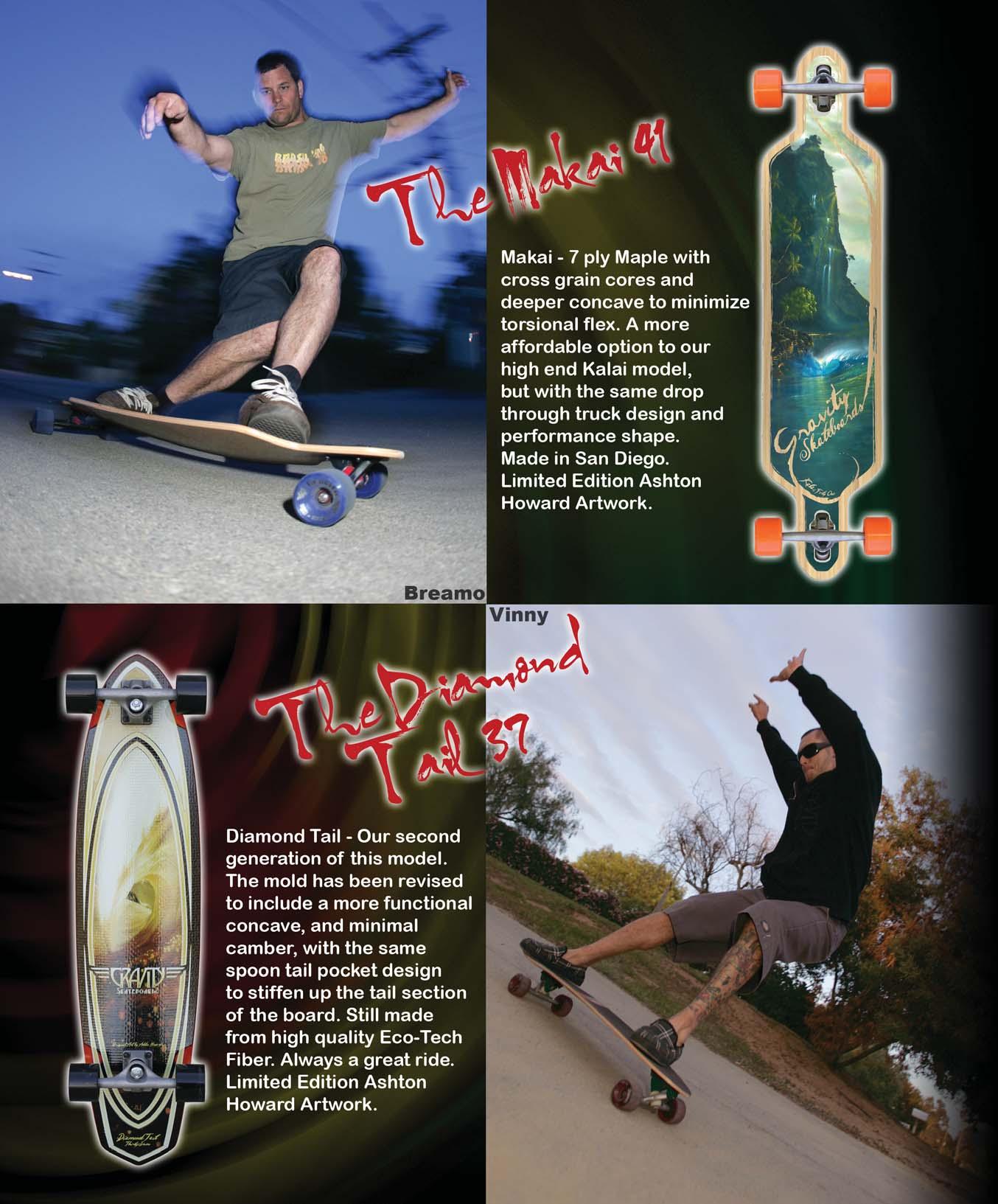 SPRING 2010
EDITORIAL ......................................................................22
LETTERS ........................................................................24
NOTEWORTHY ................................................................26
SILVERFISH REPORT ......................................................34
PRODUCT PROFILES ........................................................38
THE VOICE OF DISSENT....................................................40
VIVA LOS BARRIOS ..........................................................42
THE TAO OF SKATE ..........................................................48
VIGNETTE ........................................................................56
CAUTION: OUR KIDS ARE IN THE FAST LANE ....................62
VENICE BOARDING SCHOOL ............................................68
LIVES ON BOARD ............................................................70
CATCHING UP WITH MIKE WEED ......................................72
THE STORY OF THE BUENA VISTA POOL ............................76
PARADISE FOUND ..........................................................82
THE BOYS OF TEAM GREEN ..............................................84
IGSA REPORT ..................................................................88
ARTIST PROFILE ..............................................................92
NEXT WAVE ....................................................................94
12 CONCRETE WAVE SPRING 2010 CONCRETEWAVEMAGAZINE.COM CONTENTS
Waldo Autry.
Photo: Scott Starr
www.golongboarding.ca S&J Sales Co. Ltd. Skateboard Distribution since 1985. • 905-420-5001 east • 604-244-2361 west • Info@sjsales.com Abec11 Bennett Black Label Cadillac Gordon & Smith Gravity H Street Independent Jessup Grip Tape Kebbek Khiro Loaded Madrid Orangatang Paris Truck Co. Pimp Grip Randal Trucks Retro Riveria Sabre Santa Cruz Shut Triple 8 Tunnel Venom Veloz Tracker Trucks Bennett trucks Tunnel products
PUBLISHER/EDITOR Michael Brooke • mbrooke@interlog.com
SENIOR EDITOR Blair Watson
ART DIRECTOR Mark Tzerelshtein • MarkintoshDesign.com
ASSOCIATE EDITORS Mike Moore | Buddy Carr
DOWNHILL EDITOR Jon Caften
DOWNHILL PHOTO EDITOR Jon Huey
QUIVERS EDITOR Dave Hackett
IGSA WORLD CUP EDITOR Marcus Rietema
SLALOM/FREESTYLE Richy and Maria EDITORS Carrasco
STREET EDITOR/WRITER Marcus Bandy | marcusbandy1@hotmail.com
CORRESPONDENTS Jim Kuiack | Mark Kessenich | Kilwag
INTERNS Matt Livingston and Sydney Goldberg
LATIN AMERICA, SPAIN Diana Gracida | Pablo Castro AND PORTUGAL
AUSTRALIA David Pang | William Fonseca | Nick Sable
I.T. DEPT. HEAD Rick Tetz of CalStreets.com
COPY EDITOR Jonathan Harms
HEAD OFFICE 1136-3 Center Street Suite 293
Thornhill, Ontario L4J 3M8 ph: 905.738.0804
SKATESHOPDISTRIBUTION Indaba Group PO Box 1895, Carlsbad, CA 92018 tailtapinfo@yahoo.com ph: 760.722.4111
CONTRIBUTORS (In order of appearance): Dan Bourqui, Alex Lyngaas, Chris Garrison, Katie Grasso, A.J. Kohn, Erian Baxter, Di Dootson Rose, David C. Kennedy, Alex Mancuso, Mike Mahoney, Tim Ebaugh, Adam Colton, James Kelly and Louis Pilloni, Niccolo Giannoti, James Pisano, Robson Sakamoto, Maxwell Dubler, Shelby Grimnes, Christopher Vanderyajt, Pablo Patineta, Boneyard, Segway Steve, Lorrie Coleman, Andrew Monahan, Gary Gruben, Sam Warsh, Lee Cation, Heidi Lemmon, CT Punk, Jack Smith, Pat Malpass, Warren Bolster, Marco Perez, Bills Wheels, Rodney Rodriguez, Gregor Rankine, D byte, Carole Rubin, Abel Hansen, Alexandre Maia, Chris McBride, Melissa Ransom, Bob Mahaffey, Mike Kapica, Butch Zachrel, Brian Hilbish, Plex Photographer, Z Studios.
concretewavemagazine.com
Concrete Wave is published by North of La Jolla Inc.
Subscriptions (5 issues) are US$26 FIRST CLASS or CAN$26 (US$38 outside North America). Address change? Mag not arriving? Email us... don't go postal. We can sort it out. mbrooke@interlog.com. We will notify you when your subscription expires. Publisher's permission is required before reproducing any part of this magazine. The views and opinions expressed in Concrete Wave are not necessarily those of the publisher. We happily accept articles and photos. Please contact the publisher directly at mbrooke@interlog.com before you submit anything. We are looking for a variety of stories and images as long as they are skate related.
COVER: Adam Colton somewhere out there. Photo: Jon Jelkin
OPENING SPREAD
Steve Daddow survives an epic crash at the 2009 IGSA World Championships in Bathurst, Australia.
Photo: Alex Lyngaas/Dampling Productions
Distributed by ph: 416.754.3900 f: 416.754.4900
Printed in Canada
ISSN 1708-3338
Canada Post Publication. Agreement number 40671108
WELCOME TO THE FINE PRINT: Well, it's spring, and that means a new season of skateboarding is upon us. This year, things are shaping up to be somewhat different than previous years. Many skate companies report absolutely incredible sales figures. Others are facing some bleak times. It's a roller coaster of a market that is full of surprises. I think many in the short-board world are still trying to understand how Sector 9 became the biggest hard-goods brand in skateboarding (as reported in the January 2010 edition of TransWorld Business magazine). Here's a clue, chaps: They carved out an entirely NEW market and offered something different that appealed to thousands upon thousands of people.
Like many of you, I spend an inordinate amount of time on the Web. It's shocking, really. I can't seem to get enough of what's out there. One of my favorite blogs is called "The Ad Contrarian." This guy runs an ad agency, and
he rants about what is happening in marketing. In a rant appropriately posted on St. Patrick's Day, Mr. Contrarian wrote about beer. Specifically, he wrote about the debacle with Bud Light's marketing. A year and half ago he called Bud Light "Drinkability" campaign "awful": "This is what happens when you let researchers into creative meetings. 'Drinkability' is not a word that an actual human being would use. Only an MBA would speak it. If this is representative of what the InBev boys are going to be doing, Budweiser is in deep dark sh*t."
This is so juicy that I'll just let the Ad Contrarian continue…
"In an article entitled 'Bud's Biggest Blunder: Letting Consultants Run Away with Brand,' Ad Age this week calls it the 'Drinkability' debacle and says... '...four years and millions in fees later — (Drinkabiltiy) is considered a major factor in Bud Light posting the first full-year sales decline in its history...' Just as we expected, 'Drinka-
16 CONCRETE WAVE SPRING 2010 CONCRETEWAVEMAGAZINE.COM Vol. 8 No. 5 Spring 2010
TM
bility' was the handiwork of MBA research knuckleheads who know everything about marketing double-talk and nothing about human beings... [The Cambridge Group's] exhaustive findings led directly to dramatic shifts in how Budweiser and Bud Light were marketed. Each brand largely abandoned the emotional appeals that had helped them become the two largest beer brands in the U.S. for straightforward pitches about process and product attributes that coincided with worsening sales for both labels... In 2009, its shipments fell 2.5%, the firstever negative sales year for the country's No. 1 beer.
"As advertising migrates farther from the creative department, into the hands of consultants, MBAs, planners, researchers, strategists, data analysts, and other tone-deaf jargon jockeys, it will continue its slide into awfulness and irrelevance. You can line up all your researchers, analysts, and data geniuses. Give me one great
creative person and I'll give you a better ad strategy every time."
You might be thinking, what does this have to do with skateboarding? Plenty. If you look at the brand-name street skate market, specifically decks, shoes and clothing, you soon realize there isn't much difference in the quality of product. It's all based on image, emotion, graphics, advertising and who has the best team. Make no mistake, this formula has created some incredibly successful companies. My question is what happens when skate companies that used to rely on emotion start using a slogan like "skateability"? Well, if that happens, and chances are it just might, you'll know that things have gone completely off the rails and it will be time to reach for a cold beverage. Bud Light, anyone?
SPRING2010 CONCRETE WAVE 17
HI GHL I GHTS
As I often mention to anyone who quizzes me about the Web vs. print, more is published in one day on the Internet than I could publish in a lifetime. If you add it up, I have approximately 300 editorial pages per year to publish what's happening out there. That's not much to work with. The fact is, it's impossible to cover it all. So, Concrete Wave aims to give you an overview – a taste of what's going on. We're proud to publish news and stories from around the world that include all forms of skateboarding. Sure, it would be great to have a 200+ page magazine, but then, I am not sure how I'd get much sleep.
As visual puns go, perhaps this Photoshopped image of Curren Caples is probably not as strong as my previous attempts. I don't care. I just love how effortlessly this kid skates, and I was determined to get this shot in the magazine! I've been following Curren's rise over the last few years, and it's astounding to see his progres-
sion. That's one of the greatest things about our Next Wave section: It gives you a sense of what the future will be like. We started the Next Wave feature seven years ago, and many kids we've featured have since joined the ranks of the pros.
My crystal ball is at Defcon Four, as things are heating up tremendously in skate land. In March, a very large skate distributor told me that demand for his products was unprecedented. He literally cannot keep up with demand. A number of company owners are running into the problem of selling all their product before it even hits their warehouse. We may well look back on the next 24 to 36 months as being the highlight of an absolutely incredible decade. Time will tell!
Enjoy the issue, Michael
Brooke, Publisher/Editor
22 CONCRETE WAVE SPRING 2010 CONCRETEWAVEMAGAZINE.COM EDITORIAL
Curren Caples.
Photo: Bill Fonseca
TAKING YOU BACK AND MOVING YOU FORWARD
Letter of the Month
One of the things I like about your magazine is that it has a varied perspective on the current trends in skating, but holds a deep respect for the past as well. That respect coincides with the memories
I've developed over the years. As much as I enjoy skating today, I fondly reflect back on my younger days; for example, to a trip to California when I was 15, when I had the chance to skate some of the classic skateparks: Spring Valley, Skatopia and the brand new Oasis Skatepark where I just happened to show up on a day that Tony Alva was skating there. I can still remember what songs were playing in the parks when I was there and drift back to my teenage days when I hear one of those songs on the radio. Skating at Wonder Wave in Ocean City, NJ, and dreaming of finding the magical Cherry Hill Skatepark; building ramps and halfpipes and riding while listening to our cassette players; the memories are as fresh today as they ever were. I can close my eyes and take myself back to those places and picture my friends and me riding for hours.
Cut to last night: My family and I are sitting in a restaurant celebrating my 47th birthday. My wife asks me what I want to accomplish this year, and I say that I want to skate more, because I'm getting older and you never know what might happen. When we get home, the new Concrete Wave has arrived, and as I sit down to read it I find an interview with Mike Weed and pictures of him skating. And I'm 15 once again, and the memories come rushing back. Thank you, Michael, for creating a magazine that gives us readers all things skating.
Letter of the month receives a prize pack from Original Skateboards
With so much anger and negativity in today's skating, you find a way to focus on the good of the sport in its current state, as well as celebrate its varied history. Whereas many younger skaters and other magazines often appear embarrassed by skating's past, you seem proud to remind us that skateboarding has a long and illustrious history that is rich with characters and events that made skating what it is today. As I hold on to skating for as long as I can and continue to meet new people and skate new places, I still want to keep alive the past and share with younger skaters what I've seen and experienced. Your magazine also gives that opportunity. Keep up the good work.
Sincerely, Andy B.
SPIRITS IN THE MATERIAL WORLD
After reading the article "The Tao of Skate" [Winter 2010 issue], I felt the need to write. The article had some valid, interesting info and advice. The only thing I had a hard time with was the repeated statement "infusing skateboarding with spirituality." To me this implies skateboarding is somehow devoid of being spiritual. I have been skating for 32 years, and to me skating already has a spiritual aspect. Not everyone may see it that way, but I certainly do. I think it's up to the individual as to whether they want to tap into the spiritual aspect of skating — no religious dogma attached, just purely spiritual.
I have had a few bad injuries and one horrific one in 1989 when I came close to losing a kidney. Plus several years ago I had repeated lung infections and a microbacterium in the lungs that also threatened to take skating away from me. Thankfully I have risen above all these hardships and as a result have a deeper appreciation of skating that only deepens after every setback. In other words, never take it for granted.
For James Pisano [author of "The Tao of Skate"], the Taoist approach melds with skating; for me the Runic writing/esoteric system of ancient Northern Europe, i.e. runestones in Scandinavia, has a similar effect. A very interesting read is the book "Children of the Sun: a Pictorial Anthology, from Germany to California" by Gordon Kennedy. This book reveals the deepest roots of the '60s counterculture, which
goes back to the German Wandervogel and nature movement (early 1900s to present). This shows the very real connection of how this movement entered into the surf and skate culture of the '50s and '60s. The deepest roots of skating link with this movement, which really became evident in the '70s skate culture .It is my belief skating has a strong connection in the spiritual philosophies and way of life evident in the counterculture of German origin that entered the surf/skate culture in the '50s and '60s. Skating is also embodied in the Taoist symbol itself, which is a circle/wheel. I believe skateboarding can be a tool of self-transformation as well as having a spiritual aspect.
Steve F. Casper, Wyoming
MIXED SIGNALS
I love reading your mag. I don't subscribe because it gives me a reason to go to the local shop (Woody's Halfpipe) when the new one is out. I am an old skater with a son who rides. I have shown him and some of his friends the reasons to longboard, and they really enjoy it. I try to stress to them the importance of their safety equipment, which brings me to the point of my letter. Your mag sends mixed signals. Most of the people in organized events or at parks are riding with helmets, but there are both ads and articles that show people in extreme situations (cool) without helmets (not cool). I even noticed in your summer issue that eight of your repeat advertisers paid for an ad that stresses the importance of "Safety First — Helmets Save Lives." I'm sure that ad wasn't free, and I don't understand why they don't feel a little like the idea they pay to promote is not reflected in the pages that these kids look at.
Funny, the truth is I enjoy your mag and plan on continuing to buy it. You have published many things that I think are great and should have been worthy of a letter, I guess it's just human nature to respond to what rubs you wrong. I just want to know if helmets are something you want to support and promote to your (younger) readers. We adults have already made our mistakes. Ask your advertisers and photographers to find shots where every opportunity to promote safety has been taken. Let readers know that helmets are cool, and don't take away from the stoke.
Thanks for listening.
E.J.R.
24 CONCRETE WAVE SPRING 2010 CONCRETEWAVEMAGAZINE.COM
Kevin Kennedy gets in the zone
SKATE-CORE
NOTEWORTHY
PRODUCTS, PEOPLE, EVENTS
GRAVITY
Skate-Core is a small New York longboard company that makes a 44" deck with deep concave and a long, wide and high kicktail that owner GX designed to be an all-around "fun" shaped board. The site features some pretty cool T-shirt designs, too. Slide or Die. skate-core.com
HÜGELHERZBLUT
Hügelherzblut
Longboards are pressed at the foothills of the Black Forest Mountains in Freiburg, Germany.
Supporting girls in skateboarding and a fine-tuned lineup with highquality components for girls is our main objective. Shapes, designs and the feel of our decks are strictly in female hands. With the background of Hackbrett's custom shaping possibilities we can offer full-on custom boards for a lady's needs. Boards from left to right: Briese 88cm × 22.8cm, Pintail Kali 104cm × 23cm, Frau Fee Signature 94cm × 25cm. Ride Hügelherzblut and feel the difference! huegelherzblut.de
EARTHWING
The Earthwing Superglider has seen many changes in the last five years. This latest upgrade has shaved a ton of weight off the deck, and increased the reflex memory to propel you further, faster, snapping you in and out of every turn. Available in a 4-ply, and 5-ply maple core sandwiched between pre-tensioned unidirectional carbon fiber and S-glass. This deck was made to sprint, carve and bomb. Get out your 1/2" bolts – this puppy is thin! earthwingskateboards.com
CALIFORNIA BONZING
California Bonzing Co. releases their first-ever sticker pack featuring the artwork of house artists Austin Graziano and Brian Masterson. The custom-made vinyl sticker pack has eight different stickers with various graphics ranging from CBC's emblem to the Stijl artwork of their premiere board. You are able to purchase the sticker pack for just $7.00 from their website, californiabonzing.com, and shipping is free within the lower 48 states.
With the US economy getting hit hard by manufacturers sending work overseas, Gravity has been doing its part to keep the local economy healthy. They have even introduced four brand-new boards for this summer, including bamboo decks that are pressed in Southern California.

result is a big, wide wheel with a smooth, chatter-free ride; superior traction and roll; and the quickness of a much smaller wheel. Said multi-time World Slalom Champion Gary Fluitt, "I threw them on for my final run in the Texas Sizzler GS, and without any testing I dropped my time by over a half second. That's an eternity in slalom racing, and it was more than enough to give me the win." Available in 77A orange, 80A blue, and 83A purple. seismicskate.com
BERN
45" Bamboo Pintail: The cross maple core design offers a snappy and responsive ride while the light concave keeps your feet in the pocket. Their unique wheel cutouts help with wheel bite and give the board a sleek but aggressive look. This board is a great cruiser but is also ideal for carving up your local hill.
Bern has raised the bar in head protection with the release of the Carbon Fiber Macon. The Carbon Macon is a burly, super-lightweight helmet with Bern's trademark style. Skate all summer and ride all winter by snapping in the winter knit liner, goggle clip and vent cover. One lid for all action sports. bernunlimited.com
LACHICADELACURVA
41" Drop Carve: The Kalai is Gravity's answer to a flexy freeride deck. As Gravity states, flex is fun, but too much flex can compromise performance by absorbing the rider's torque instead of transferring it to the trucks and wheels where the performance really happens. Built with a cross maple core for strength and rigidity, tensioned composite fiberglass for positive flex and top and bottom bamboo veneers, this board offers a fun, snappy ride that is also performance driven.
The 37" Diamond Tail is the second generation of an already great riding board. They've added concave and lightened up the camber to give a stiffer, more aggressive ride. By stiffening the deck slightly, this board is responsive and turns on a dime and makes the tail functional for ollies and riding off the tail.
The 42" Bamboo Spoon Nose is also made using the cross maple core construction, so it has a positive and lively flex, and the 10" width offers lots of room to move around on and show off what you've got. Since they put light concave in it along with a functional tail, this cruiser can also hold its own when you want to push the limits. Gravityboard.com
SEISMIC
The new 76mm x 59mm Hot Spot from Seismic is quite possibly the fastest allaround wheel ever developed for Downhill and GS racing. It's molded in Black Ops™ urethane around the new Seismic Mini-EC core, which saves over 1/2ounce per wheel while maintaining ample tire thickness and super-charging inside edge rebound. The
Lachicadelacurva is a startup Mediterranean longboard brand whose main goal is to live for longboarding. Based on their ongoing longboarding experience and knowledge and built in San Diego using American rock maple. They have a number of decks available including Colinabajo, their "Speedy Gonzalez" downhill deck; Scissors Slide, their terrific twin-shape slide deck; Pin-Up, their pretty and vain slalom deck; and La Jungla, their polyvalent allaround carveboard deck. As our Spanish amigos say, "Patina y se feliz!" That is to say, skate and be happy! lachicadelacurva.es
RIPXX
The Ripxx is a small gadget about the size of a BlackBerry that contains a suite of sensors –a GPS tracking chip, three gyroscopes and three accelerometers –that record the movements skaters make while moving. The device records direction, acceleration, orientation, turns, rolls, spins and just about any other movement. Perfect for determining just how fast you went! ripxx.com
26 CONCRETE WAVE SPRING 2010 CONCRETEWAVEMAGAZINE.COM
NOTEWORTHY PRODUCTS, PEOPLE, EVENTS
BUSTIN
Bustin Boards proudly announces the Maestro, the sixth board in their lineup of freeride-inspired boards developed for the rigors of NYC push culture. Their first twin tip shape and most flexible board ever, this 37.5" rig rides unlike anything that has come out of the Bustin labs to date.
A hint of forward-positioned camber and concave creates springy rebound in the push position, while the slightly recessed rear pocket can be switched and ridden with familiar control on the fly. A usable, kicked nose and tail allow for a range of creative freeride potential, and the super-wide foot positions make for a comfortable, predictable stance. Made from the finest North American maple and competitively priced lower than most high-performance, high-flex rides. Customize one at Bustin's NYC Store and on their website, bustinboards.com
HOOK-UPS
Hook-Ups is a Los Angeles-based art and design collective founded in 1994. The primary members are pro skater Jeremy Klein and Sean Cliver. Their practice engages Japanese pop and American skate culture to produce drawings, paintings, film and video as translated for objects such as prints, skateboards, clothing and footwear. Hook-Ups has been shocking and amusing skaters, collectors and innocent bystanders for well over a decade. Hook-Ups' latest endeavor teams them up with Iconoclast Editions, a projectbased production studio, to create the first in an ongoing series of fine art prints that highlight the best of Hook-Ups' imagery. hookupsskateboards.com
HAGGARD
Hailing from Bakersfield, Calif., Haggard Longboards has been creating hand-made, custom longboards for its customers for more than two years. They offer a wide variety of designs, from something basic such as burning logos into 100% select pine lumber to elaborate pieces of artwork that would make Picasso want to ride their longboards. These longboards are made for a wide range of purposes and can fit any customer's need, whether they are using it to bomb hills or to cruise down the sidewalk. haggardlongboards.com
SKATE[SLATE]
Skate[Slate] is here to cover all aspects of longboarding, including news, gear, riders, events and the web's first video directory dedicated exclusively to longboarding. In addition to scouring the web for all things longboarding, Skate[Slate] will also bring you original content, including original articles, rider interviews, gear reviews and some of the bestlooking HD video thanks to their partnership with Colabo Innovations. Lastly, Skate[Slate] is here to support the industry. skateslate.com
LOADED
The Tan Tien arrived in late March and offers an amalgamation of technical design, aesthetics and premium performance. Driven by progressive longboarding as explored by Loaded's riders, the Tan Tien manifests the desire to develop new tricks and engage new riding styles. From its foot-locking concave, drop-thru truck mounting and pumpable camber to its responsive nose and tail kicks, the Tan Tien blends carve-oriented longboarding with advanced trick riding. The Tan Tien is 39" long with a 27" wheelbase and is designed to work with 180mm reversed-kingpin trucks and 70mm wheels. loadedboards.com
NOMAD
In 1999, in Zaragoza, Spain, a crew of friends sharing a common passion for skateboarding started to print some T-shirts. They dreamed of an alternative brand focusing on quality and original graphics far from expensive American goods and their average styles. They wanted to build their own "project" to support their scene, the Spanish scene, which is now one of the most important in Europe. A couple of years later, in 2001, Nomad Skateboards was created as the first skateboard brand of Spain. Explicit reference to the nomadism, the brand is based on values gained through many travels, meetings of foreign skateboarders and discoveries of new spots. Now established in more than 22 countries, we are actively supporting the European scene. Widely involved in the underground artistic scene of Zaragoza, Nomad Skateboards works with designers and painters to give them the opportunity to express themselves on original supports. Through our progress and evolution we still keep in mind that a brand is not only a logo but products reflecting a way of thinking and behaving closely linked to what we love most: SKATEBOARDING. nomadskateboards.com
BUSTIN BOCA WHEEL
Bustin Boards is stoked to release the 'tightwall edition' redesign of their signature Boca wheel line. The new Bocas are designed to be a faster and more responsive freeride wheel with a predictable grip/slide balance. The contact patch is remarkably wide despite the indestructibly large beveled lip, making them a durable all-around road hog for the full range of skating styles and terrain. Bustin collaborated with local NYC designers to develop the unique 'tightwall' design and color schemes to create the perception of a hollow core when the wheel is rolling. The new line is comprised of a 66mm (84A), 70mm (84A) and 75mm (82A) wheel and available at Bustin's NYC Store and on their website, bustinboards.com
ROCKNRON
RocknRon is back with his high-performance Rockets skateboard bearings! The Rockets founder took a sabbatical last year but has returned and is already filling the orders of those who are in need of speed. Ron is already shipping out Rockets Stage III Ballistech Missile bearings and expects to catch up production on the Rockets Stage II bearings, the ceramic Stage III Nuclear Missile bearings, Rocket Propellant, Extreme Lube, Rocket Washers, Black Hole wheels and some new products he's been working on by the time summer hits. Ballistech Missiles are available now to the public in the USA via Ron's website, kickassbearings.com, and in Canada via speed-dealer.ca
OLLIE-MATIX
Slide over curbs without slowing down with the Ollie-Matix Curb Hopper. Riders who are tired of curbs that are in the way of a smooth ride need the Ollie-Matix, as it will handle the abuse and is designed to simplify your urban riding experience. The OllieMatix is lightweight, high-impact plastic and easy to install on your longboard. R&D is complete and the Ollie-Matix is patent pending. ollie-matix.com
SKATEBOARD LOCKERS
As many skaters know, most schools and businesses don't have places for us to store our boards, and they usually don't appreciate us carrying (or riding) them around their property. This is especially true for schools. So owner and skater Mike Greenwald endeavored to design the equivalent of a bike rack for skateboards. As a skateboarder, he knew the design had to be theft- and tamper-proof, or else skaters wouldn't use them. After a year of trials, he completed the design of the Skateboard Locker and began selling them to schools under the MG Creations business name. skateboardlockers.com
SPRING2010 CONCRETE WAVE 27
NOTEWORTHY
PRODUCTS, PEOPLE, EVENTS
angle, wheelbase and weight. You can have a drop deck, a topmount or a drop-through. The adjustability is like you'd find on a racing car or motorcycle. This is why Powa calls their longboard a downhill machine. dapowa.com
RESTLESS
Dan Dengler Longboards is cranking out more newshaped decks and wild patterns every day out of more than 40 types of some of the most beautiful solid hardwoods ever seen. Custom decks made to any shape you want from any wood also. Visit dandengler.com or call (970) 401-0412.
PLUTO ACTION SPORTS
Restless' quiver is growing with their newest addition, the BigBoy. The deck is their very first downhill longboard and was developed with the help of two riders, Flavien and Clément. The board is a 10"x40" twin-tip drop deck of nine plies of Canadian maple with universal holes for drop-through trucks. The soft 1" drop coupled with the deep concave makes this board extremely comfortable in both cruising/freestyle and downhill stances. restlessboards.com
MALIBU
The Pluto Action Sports longboarding truck solution lets skaters customize the performance of the skateboard depending upon the conditions, course and skill level of the longboarder. This solution provides for a consistent response (consistent user experience). plutoactionsports.com
PRO-TEC
Often imitated, never duplicated, the 2010 Classic series offers up a timeless skate helmet with EPS foam lining that delivers a better fit and added protection. This season we are proud to offer the Bucky Lasek Classic, a trimmed-down version of our original 1970s fullcut helmet. Available in a new limited-edition translucent blue, Bucky's new helmet features our soft two-stage foam liner, stainless hardware and soft tubular webbing straps. pro-tec.net
DAPOWA
Created by designer Nuno Pereira for Powa, this is a project that goes far from the conventional skate concept. The purpose of an adjustable skate is that you can have a setup for each hill, according to the hill and the personal preferences of the rider. You can adjust the trucks between zero and 90 degrees. You can adjust the ground clearance, truck width, truck
Malibu boards are designed by a team of enthusiasts dedicated to deliver the bestperforming ride in the industry. They bring back the original passion that sparked the fire we see today in skateparks, on the streets and in the eye of each and every unique skateboarder looking to carve their own place. malibuboards.net
COLLECTION AGENCY BOB BINIAK TRIBUTE
By Michael Early
I was talking with Tony Alva in late February as the news was breaking about the untimely passing of Bob Biniak, a.k.a. "The Bullet." Tony was having a difficult time accepting the news, as it hadn't yet been confirmed. He said Bob earned the nickname Bullet because he skated fast –SUPER fast! Bob was one of the originators of the clandestine sport of riding the forbidden fruit of backyard pools. I have many images in my mind of him going full throttle at numerous legendary spots, ripping with a style all his own. Here is a Dog Town Bob Biniak Bullet deck in full glory, circa 1978. I do not even want to attempt to put a value to it. To many it is invaluable. Rest In Peace, Bob.
ROYAL BOARD SHOP
Calgary's Royal Board Shop has finally made the move on-line. As the shop's owner Ryan Robertson states, "We are committed to the scene and have dedicated ourselves to supporting longboarding, not just in Calgary but across the world." royalboardshop.com
HEMOGLOBIN
Located in Gloucester, Mass., Hemoglobin specializes in custom painted decks. From "Old School" shapes to "Large Cruisers," their mission is to provide individualized, creative, high quality, cuttingedge decks. All of their boards are made in the USA. Whatever you can dream up, they will reproduce…it's in their blood! hemoglobinboards.com
Congrats to Blair Watson, our senior editor and webmaster over at skullandbonesskateboards.com, on the birth of his daughter.
Lola Dair Watson, born December 26, 2009.
FREESTYLE CHAMPIONSHIPS
On September 18-19, 2010, the World Championships of Freestyle Skateboarding will be held in Center City Philadelphia. This two-day event will be bringing top flatland talent from more than 10 countries, competing for more than $5,000 in cash and product. Anyone who has flatland skills can enter the event, which features five divisions and four flatland events. This is a free-toenter event complete with trade show. To find out more information, check out phillyfreestyle.com or contact AJ Kohn at akohn@hotmail.com
28 CONCRETE WAVE SPRING 2010 CONCRETEWAVEMAGAZINE.COM
DAN DENGLER
MIKE V. iPHONE APP
Created by Ottawa's Rat Rod Studios, this app features a cutting-edge control system and includes more than 40 unique tricks and seven adrenaline-packed skate locations. Free Ride driving mode gives users a massive open city to explore. Look for CW banners throughout the game. Available at the App Store.
QUEENSTOWN, NEW ZEALAND DH RACE
By Pierre Gamby
PRODUCTS, PEOPLE, EVENTS
A TRIBUTE TO SINISA (SIN) EGELJA (10/24/1963 – 10/26/2009)
On Saturday, March 20, 2010, the Queenstown DH Outlaw Race was held in New Zealand. Twenty riders came from all over the country and all gave it their best on the 750m long racetrack. Some reached speeds of up to 50 mph. After a tight battle, four racers made their way to the final. Myles Stanaway from Christchurch been the fastest, closely followed by 14-year-old Wanaka young blood Alex Knight. At the rear, both two riders bailed at an impressive speed in the final corner. Api Ihaia from Dunedin crossed the line third, followed by Finn Boyle, also from Dunedin, who took fourth. In the juniors, Alex Knight showed he was the fastest. Finn Boyle took second, and Tipene Newbery from Christchurch filled the last spot on the podium.
I remember the first time I met Sin was at Pymble Pool, Sydney in 1978. He rocked up on a new Krypto foam deck with at least three inches of riser pads on the board. He soon took them off after that skate session, a bit wiser. He became one of Australia's best vert skaters in the mid-1980s, then lived in San Diego for the next 24 years, where he built Airwalk shoes up to a mega action sports brand with his likable way with people and pure creative ability that most never could understand. He moved back to Sydney in March 2008, where we got to see his great sense of humor again. Yes, Sin was a true friend, very likable and so talented. —
Brad Shaw
A good old friend and a legend for sure; rode for Ozi Skates back in the day. After Manly Skate City closed down I spent a big chunk of my life surfing and skating with Sin almost every day. He hit up the States for the first time in the early '80s, and on his return his skating had leaped ahead to another level altogether. He was skating like a man, with so much strength in his pump, fearless and totally bio 5-foot tweaked FS airs, massive indys and BS airs at Hully`s ramp, lean to tails that would shake the ramp. He was a generous and emotionally giving dude, a really true friend to many in the Sydney skate scene. — Adrian
Jones
He was such a nice guy. He always had a big smile and lots of good energy. I always had fun when Sin was around. —
Bob Hastie
Sin was the first to do big airs in Australia. We were team mates and friends at Ozi Skate. Lest we forget.
— Danny Van
about a trillion percent. He actually blasted higher airs than Errol – which was pretty incomprehensible at the time. He boosted so high and got so weightless backside – definitely took Oz vert skating to a new level that day. — Bill from Oz
As an artist and designer, I will always remember and respect Sin for his creativity and innovation that he brought to any project he worked on, from footwear to photography and branding. As a friend and human being, I will always remember Sin for his kind heart, spirit and levity that he brought to any situation. Sin wasn't always perfect, but he was always amazing. It is that special and amazing quality that I will miss the most. — Chris
Miller
Sin, I thank you for all the great times these past 24 years, for your kindness and for your generosity. I will miss you, brother. To his little girl Stella, your father was a stand-up man with a heart of gold. — Buddy Carr
Sin was a visionary and a pioneer, but above all he was a true friend. He appreciated originality because he was truly unique. You saw the world through a different kaleidoscope when you were with Sin, because he appreciated the avant-garde and his passion was contagious. I am thankful to have landed on Sin's radar because he believed in me when the skateboarding industry was uncertain at best. His support allowed me to keep doing what I loved when almost everybody else bailed out of sheer panic. But the best thing about Sin was his infectious laugh. Sin, thanks for all the good times. — Tony
Hawk
The race was followed by a freeride session in various places around Queenstown. Big up to the local farmer and landlord who graciously let us use his road to race on, and to our event sponsors who trusted us for this first event: Nick at ultimateboards.co.nz, Billy at boarderlines.co.nz and Joel from Original Skateboards. A big thank you to the racers who flew or drove a long way (over six hours' drive or two-hour flight for some of them) to come to the race, and to all the ones who helped me by any matter to set this event on...
He was a very special person for me, someone that made me enjoy living and welcomed me, Jackie and Terry to the Sydney skate scene, hookin' us up with Tim Dawe from Ozi Skate and just total punk rock shredding with dudes like Mulhall, John Gray, Errol Jones, Biff the ruler, Brad and true Manly local Dale Halpin and many others who were there. — Sac
Reynolds
In the early 1980s I became a regular fixture at North Ryde skatepark. It was here I met Sin, who I'd quite often seen skating the snake run at Five Dock. I was amazed at how good Sin skated everything at Ryde. I once saw him ollie the Pro Bowl channel about a foot above coping on a freestyle board – gnarly. One day Sin comes knocking on my door and says, "I'm taking you to get sponsored by Ozi Skate." He was driving a jet-black Manaro, I think. The thing was rad – big V-8 monster. He took me out to meet Tim Dawe for Ozi, and from that day on my life as a skateboarder changed forever. — Mick
Mulhall
There are a lot of people who remember his engaging smile when his eyes would light up and he would start laughing. I still remember him as this kid that moved into my area and we rode our GrenTecs at the local Ampol service station. — Dale
Halpin
It was 1985, the first time I'd seen Sin skate in about four years. He totally blew me away; he'd improved
THE JOURNEY OF MARION KARR
In June 2010, Statesville, N.C. local business leader and brain injury advocate Marion Karr will begin the first-ever long-distance skateboard trip across the state to raise awareness for traumatic brain injury (TBI) and funds for Hinds' Feet Farm, a leading service provider for persons living with traumatic and acquired brain injuries. Marion's goal for this ambitious first effort is to raise an impressive $10,000 to benefit the Hinds' Feet Farm Day Programs. Follow Marion and the Surf2TheSurf ride on Twitter (http://twitter.com/surf2thesurf), Marion's blog (hammerhead.skatefurther.net) or hear his daily morning broadcast from the road on Statesville local radio station WSIC 1400 AM on the Web at wsicweb.com
30 CONCRETE WAVE SPRING 2010 CONCRETEWAVEMAGAZINE.COM NOTEWORTHY
Steve Caballero signs autographs at the Clash At Clairmont contest. Next to him sits Andy MacDonald. The event raised over $20,000 for the charity "Grind for Life." Photo: Buddy Carr
Quinten Tangohau and Jarad Donald
Dion Marie, Finn Boyle and Jesse Boyle
NOTEWORTHY
PRODUCTS, PEOPLE, EVENTS
GUAJATACA DOWNHILL 2010
Words: Hector Valle
Photos: Jose Raffucci
The legendary Guajataca Beach
Downhill was a spectacular twoday extravaganza this year, replete with music shows, activities, camping, mass Island-wide media coverage and renowned racers coming from the Americas. This year's event drew an estimated 2,500 spectators at the main curves near the finish line (twice the number from 2009) and another estimated 1,500 spectators along the 2.3-km race route. The event had 120 racers from all over Puerto Rico, Venezuela, Colombia, Peru, Canada and the USA (Colorado, California and Florida). The Guajataca Beach Downhill has been an annual event on this tropical coastal community for over 26 years, growing in scope and intensity for the past six years. What started out as a way for the local surfer/skaters to travel 2.8 kilometers to the beach has turned into an international festival of speed that attracts a growing number of spectators and participants every year.
Chaput. State Policeman and Danger Bay threat Hernan (Pito) Velez took the masters category. In the end, 2008 IGSA World Champ Scoot Smith suffered a spectacular fall that took him out of the race. Island standout Jomar Guzman took the $1,000 first prize money in the Open category, followed by fellow Pirate Coast local Christian Gerena, who took $500, and Rincon speed demon Anthony Chaparro, who went home $300 richer.
ONTARIO SWAP MEET
The third annual Ontario Longboard Forum Swap Meet took place at the Roarockit head office in Toronto on March 27, 2010. More than 200 people showed up to swap gear, trade stories and plan for the upcoming season. A big thanks to Norah Jackson and Ted Hunter, who are always so hospitable to Toronto's growing multitude of longboarders.
Thanks to Dr. Henry Newmann and the Ministry of Recreation and Sports (DRD) and the town of Quebradillas municipal government (Honorable Heriberto Velez), all the necessary resources were secured once again for this annual event. A small army of staff volunteers from the Pirate Surf Club, the Ministry of Recreation and Sports, the town of Quebradillas and many other organizations maintained the delicate balance between the large crowd, area residents, emergency services and racers, to control the race route and enable the nine-hour event to flow smoothly. Some of the wipeouts were spectacular, with racers paying dearly for any slight mistake made on the course. Super Ambulance services paramedics stayed busy for the duration of the races.
Standout racers included Peruvian female racer Marisa Nuñez, local girl Tiara Perez, Colorado wonder boy Calvin Staub, California madmen Jeff Budro and J.M. Duran and Abec 11 legend Chris
This year's event had a ska concert at the town square Saturday night sponsored by Coors Light Beer, and an after-party at "El Caldo," a local bar and grill that also sponsored the after-hours activities. Thanks to Landyachtz, Sector 9, Abec 11, Birdstown Surf and Skate, The Room Surf and Skate, Monster Energy Drink, Cooperativa San Rafael, Hotel Vistamar and many other local and national sponsors for their support in making this year's event as big as it was. We hope to make the Guajataca Downhill 2011 even better yet with much better safety features, more prize money and an improved staff. See you next year!!!
NEW CW ARTWORK
We've had the immense privilege to work with some brilliant artists over the years. In late 2009 we worked with Chris Dyer and he created this funky image of a sweet layback. Just recently, we met up with Bigtoe, a California-based artist who wanted to help us with our Vans Warped Tour Passport Program. You'll be seeing his eagle image quite a bit over the next six months.
SKATERA PUSH FOR A CAUSE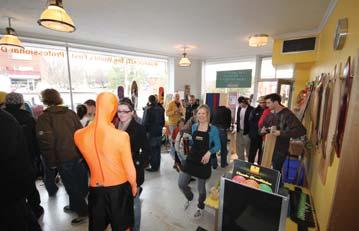 Skatera invites you to grab a skateboard on September 25th and go out and push for your cause. We want you to hit the streets and skate for one hour. Become a rolling billboard when you go out and bring awareness to your cause. You decide what to say and how to say it. The skateboard is just the platform on which you stand. You push, you stand, you deliver. Although you can fly solo, Skatera encourages you to find others to skate with. They may share the same cause as you or have a message of their own. Skatera.com
LOCO EXPRESS
Concrete Wave along with Landyachtz, Bear Trucks, Coast Longboarding and Pils are proud to sponsor the Loco Express in 2010. Be on the lookout for a big bus filled with some pretty stoked skaters. In fact, if you're anywhere near a downhill race or ditch event this spring and summer, you can't miss them! Did we mention they have a new mascot? "Chewy" the African pygmy goat. Keeping the Loco Express running smoothly is no easy feat, but thanks to Matt "Hoodie" Shaw the party (and the bus) never stop! locoexpresstour.blogspot.com
Pictured: Norah (in blue) grabs a quick coffee as the crowds descend. Photo: M. Brooke
CONCRETEWAVEMAGAZINE.COM 32 CONCRETE WAVE SPRING 2010
Nayohmi Cruz
Scoot Smith and Henry Newmann
Kenneth Barreto
TheSummerOfInnovation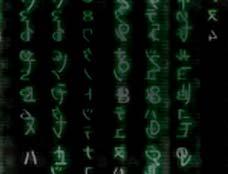 It's all around us, hard to ignore and demanding not only our consideration but our monies too. It's changing – it's all changing. Materials, techniques, methods, standards; all are caught up in this surge of innovation. Exotic materials and layups used to be employed exclusively by custom builders; now, not only are they in most commercial lineups, even home builders are pushing the envelope. CNC trucks used to be the dream of the proletariat and the reality of the trustifarian; now everyone can experience reasonable prices on cutting-edge riding style, even if they do have to work for them.
As the summer heats up, innovation is everywhere. Here at the 'Fish we know this because our community is watching it happen. Every day manufacturers, vendors, builders and members are sharing the knowledge they have of the next big thing. With things changing faster than ever before, now is the time to get involved, get educated and stay stoked.
SILVERFISH
JUST PASSED 2 MILLION POSTS
SPRING2010 CONCRETE WAVE 35
36 CONCRETE WAVE SPRING 2010
SPRING2010 CONCRETE WAVE 37
38 CONCRETE WAVE SPRING 2010 CONCRETEWAVEMAGAZINE.COM
SPRING2010 CONCRETE WAVE 39
★ START YOUR OWN SKATEBOARD COMPANY. PART 2
Last issue I scratched the surface on starting your own skateboard company. The recap goes like this: The market is overcrowded, but there's always room for more. Find your niche and hunker down. More on that… Right now.
Shapes: I was almost going to call this "Old School," but I had to swallow a little bit of barf that came up in my mouth. That term is overused, obviously. You can build a company around boards that aren't popsicles without getting hung up on nostalgia. It can be a trying experience getting a wider board made with a shape. Reissues are ubiquitous, so there's no need to bogart the old Hosoi Hammerheads anymore. Besides that, there's a reason we don't use single-kick molds anymore. Don't get me wrong; they're good for being a hipster, for comedy or historic reenactments. In fact, I belong to a society that likes to reenact famous NSA contests. We always have big arguments over who gets to be Gator at the Chicago Blowout. We even have a clip-on microphone for the live narration during the practice run. What? Yes, shapes. You can get shaped boards now. It's not like it's 2001 and there are only popsicle sticks as far as the eye can see. Don't let that stop you, though. A good double kick and a large nose make pretty much any board functional, within reason. People are afraid of shapes, yet fascinated by them. Exploit that
fear. OK, that's not true. Nobody is afraid of shapes. In fact, a board with a nice nonpopsicle shape has a certain cachet these days, even amongst the youngsters.
Blatant Localism: Your crew, spot, town or whatever. It could be a complete s**thole, isolated in the middle of nowhere, but if you've got a local population of dedicated skateboarders, chances are they have pride. Someone once said that nationalism is the cause of most wars. So it follows that localism breeds a customer base. Don't mess with East Haversfield! Localism breeds pride. A brand built on localism obviously will initially have appeal within that initial locale, but it can spread outward quicker than you think. People tend to identify with a scene just due to proximity, and try to glom onto anything remotely successful as a way of elevating their own status.
"Hey, I'm not involved in anything right now, but I occasionally cross paths with those dudes in the next town over, and they seem to be on to something." Sure, that sounds cynical, but it's basic human nature. If you get something good going, people around you will want to be a part of it if they can, especially if you are surrounded by shite. If you're not, then you're even better off. It depends on your goals. How big is big enough? More on that later.
Artsy Fartsy 2 - Weird S**t: This has been done before, but that shouldn't stop you. Maybe you have ideas that are so out there, nobody else will touch them, but by the sheer will and audacity of manufacturing them, a small segment of the skateboarding public will want to consume or collect them. Think decks with shag carpeting, bizarre shapes or "outsider art"-type graphics drawn by your mentally ill neighborhood lurker or your 4-year-old brother that your parents claim was not an "accident" but a gift from God. The skateboarding population is huge, so you've only got to appeal to a small percentage to make it work, as long as you have exposure.
Altruism: Maybe you just want to provide low-priced, highquality skateboards for the kids in your scene. I know I said this was a ludicrous idea earlier, but I'm often full of it. Skateboard magnates like to complain about how shop decks and blanks are sucking the life out of the industry. Those same complainers are somewhat responsible for creating the situation themselves by churning out new graphics every few months, creating pro models for people that don't deserve them and more importantly, rushing to move manufacturing to places like Mexico and China in order to produce boards cheaper. I am calling out you, the Skateboard Industry, for turning the skateboard into a commodity. So why not be part of the problem? It's better that some of the money trickles into your pockets so you can buy beer, freezer pops or I don't know, skate shoes…
Wow, this is taking longer than I thought. I haven't even gotten to any real advice yet. Stay tuned, reading public. Next time I'll talk about more practical issues. In the meantime, start thinking of what you're going to call your brand and find out if anything remotely related to that is available in a domain name on the Interwebs.
Send your feedback, secret spots and job openings to: vod@skateandannoy.com.
Next issue: more generalizations.
40 CONCRETE WAVE SPRING 2010
Note: The views of this column do not necessarily reflect the views of the editor, publisher or anyone else in all likelihood.
CONCRETEWAVEMAGAZINE.COM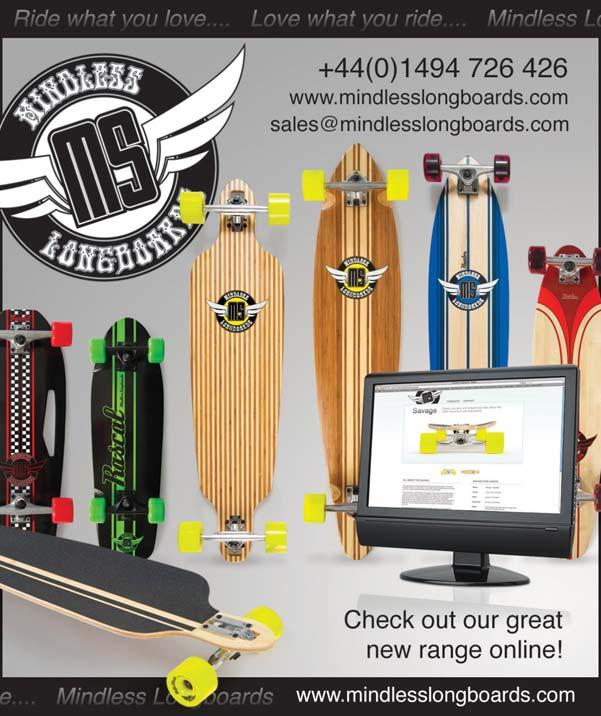 SPRING2010 CONCRETE WAVE 41
SLALOM TURNS IN NEW DIRECTIONS
By Gary Fluitt
Since the 1970s, skateboard racing (slalom and downhill alike) has ridden a roller coaster of popularity – rising and falling from main event to near-extinction, from magazine cover to obscure sideshow. But 2010 stands to be a breakthrough season for slalom, one of the sport's oldest competitive disciplines.
The International Slalom Skateboard Association (ISSA) was formed in the 1980s, but a dedicated new board of directors is responding to racer feedback and steering slalom into a bold future. Important new policies include small annual dues for active competitors, which let the ISSA purchase insurance for sanctioned events –normally a big headache for event organizers. No races = no slalom, so the new ISSA is working hard to make it easier for race producers to do their thing.
The ISSA is getting more organized, "like a real sport," while at the same time embracing the weird underground fringe corner that slalom occupies. The new slalom is more gnar and more fun. Start ramps are getting huge, course speeds are higher than ever and crossover from DH is having a growing impact. It's now
commonplace to find downhillers running GS and slalom skaters in a tuck with their leatherclad bros. Synergy between the disciplines is mashing up into new and exciting ways to race skateboards.
In the U.S., the 2010 ISSA season kicked off in late March with the Texas Cold Fusion Sizzler, a weekend-long event in Austin that included single-lane GS, Downhill, Slalom and Tight Slalom. The Texas Outlaws once again put on a worthy show, attracting nearly 100 racers from all over North America.
A fast and burly GS on the outskirts of town got things started. Lou Statman built a gorgeous 9-foot-tall roll-in with buttery smooth transition, hurtling racers onto the course at a good 20 mph clip before the first cone. By the end of their runs, skaters were pump/tucking at 40 mph.
World Champion Jason Mitchell came to take home another win. But it was 16-year-old
All-time slalom legend Henry Hester is back on the board… and living in San Antonio. Sizzler Slalom run. Photo: John Janik
42 CONCRETE WAVE SPRING 2010 CONCRETEWAVEMAGAZINE.COM
Quebec's Louis Ricard fulfilling the potential he's shown in the last few years: Top three in Slalom and GS, and "King of the Hill" for best combined placing in GS and DH. Photo: John Janik
Four-time GS World Champion Jason Mitchell finished a very close second to Joe McLaren at the Sizzler. Photo: Gary Fluitt
Joe McLaren, also from Colorado, who borrowed a board from Richy Carrasco on his third and final run to sneak ahead of Mitchell by only a couple of thousandths. Louis Ricard from Canada nailed third, while Carrasco took fourth. Another Colorado racer, Gary Fluitt, topped a large Masters division (45 and up),
followed by David Pirnack, Marty Schaub and Keith Hollien. The Open B class went to Dan Hardick, Jason Bortolussi, Glenn Bukowsky and Ethen Allen. Lynn Kramer, Cat Young and Julie Boulanger nabbed the top spots in the Women's division.
Following the GS was a four-man Downhill on a non-technical course with a longish flat section that required decent drafting skills. Grant Phillips pulled off a decisive win fol-
lowed by Dustin Dixon, Tanner Leaser and Louis Ricard. Three slalom specialists made it into the top 10.
On Sunday the Sizzler moved to another Austin hill for the Slalom and Tight Slalom competitions. Timing system malfunctions caused a frustrating delay, but once the headto-head started it was clear that thousandths of a second would once again make all the difference.
McLaren was on fire with the top qualifying time in Slalom, followed again by Mitchell, Ricard and George Pappas – who hit a deer en route from Colorado and drove all night with a shattered windshield. McLaren rode some janky homemade wheels for his second win of the
weekend. Timing system issues forced Mitchell and Ricard to square off five times in the semis, but Ricard came out on top and ended up in the No. 2 spot. Mitchell and Pappas battled for third and fourth with Pappas prevailing. Pirnack, soaked in Icy Hot and an array of muscle relaxants, pulled off the Masters win over Fluitt,
with John Stryker beating Keith Hollien for third. In the B class, Austin local Matt Franklin took first, while Joe Iacovelli stunned the field with a second-place finish over Jeremy Coffman and Neil Orta. For the ladies it was Kramer, Boulanger, Young and Erika Schoirfer.
After the Slalom event, the sun set, the street lights came on and the racing continued with Tight Slalom. Joe McLaren was unbeatable the whole weekend. He rode fast and clean in the Tight to sweep the whole event, the cash and the points. The 16-year-old can now buy gas for his car for the entire year. Pappas grabbed second, Carrasco third and Mitchell fourth. Fluitt took first in the Masters Tight and Overall, while in the Women's division it was Kramer, Young and Boulanger.
The Sizzler was a great kickoff to the U.S. season, and McLaren is clearly the man to beat on this side of the pond. The Euro scene is set with the World Championships July 30-Aug. 1 in Hradec Králove, Czech Republic.
Other ISSA races will be held in Zürich, Switzerland (June 4-6), Grenoble, France (June 26-27), Riga, Latvia (July 3-4) and Brixlegg, Austria (Aug. 20-22). In the U.S., ISSA events will be run in San Luis Obispo, Calif. (April 10-11), Salem, Ore. (June 19-20), Boulder, Colo. (July 17-18), The Farm, N.Y. (Aug. 5-8), and Antrim, N.H. (Sept.). The U.S. calendar will close in November with the Dixie Cup in Statesville, N.C. Check out slalomskateboarder.com for details. ¶
SPRING 2010 CONCRETE WAVE 43
Colorado phenom Joe McLaren dominated the Sizzler, winning all three slalom events. Close but casual GS turn at 40 mph. Photo: Gary Fluitt
Texas Poolshark and slalom racer Greg Stubbs says, "Welcome to Texas!"
Photo: Jilli Bethany
Slalom ace Gary Fluitt led downhiller Grant Phillips in this photo, but Phillipsranawaywiththewin…and$500.Fluitt"settled"forfirst overall in the Masters slalom events. Photo: John Simonich
Six-time World Champ Lynn Kramer (foreground) and top contender Cat Young led a strong group of seven women racers at the Sizzler. Photo: Jilli Bethany
MALLED TO
THE FUTURE OF THE INDY
SKATE SHOP
BY KEITH GILLOGLY
Skateboarding's popularity — fueled by the fact that it has moved more mainstream from its humble beginnings — gave birth to skateboarding shops of various forms: shops that sell exclusively skateboards; shops that sell skateboards and plenty of clothing; shops that sell skateboards and other products like snowboards or … coffee? The combinations are out there. But there's one distinguishing factor between shops that relates not to what they sell, but who they're owned by: There are the independent, locally owned skate shops, and then there are chain stores like Zumiez.
Keeping basic economics in mind, whenever there's a product in demand and a viable market, you can bet there will be those who want to cash in. Consider how many options there are available today just to buy a deck or any skate gear. But like any other market, there's fierce competition. As much as we might like to envision skateboarding as an independent, still-underground activity, that's long been an outdated and even idealistic outlook. Skateboarding has become a big business. This means more selection, diversity and availability of products. But the question of whom to support also arises.
It's no secret that shopping mall, chain skate shops like Zumiez have been a chief competitor to the independent skate shop. The independent shop is now fairly ubiquitous in most cities or any area with a good skatepark. Yet as with the majority of small businesses, independent shops have had to weather a tough economy, and not all have kept afloat.
Erik Beckmann, owner of Pulse Boardshop in Phoenix, Arizona, has had to scale back in wake of the economy. "We've had to cut costs, cut labor and trim the fat everywhere we can," he said. "Instead of paying somebody to wash the windows, we do it ourselves. We've also had
44 CONCRETE WAVE SPRING 2010 CONCRETEWAVEMAGAZINE.COM
to lower our inventory. But we're leaner and stronger at this point." With a loyal base of customers, probably any local skate shop can survive roadblocks and competition. Then again, there are nearly 380 Zumiez stores across the United States. According to the Zumiez corporate website, there are plans to grow to 600 or 700 shops in total.
Steve Miller, owner of Exit Skateshop in Philadelphia, Pennsylvania, says there are four Zumiez stores within a 10-mile radius of his shop. Zumiez can offer better prices on so many products because it orders merchandise in large quantities, Miller says. "It drives me nuts that our industry is no different than other industries; the 'big box' stores shut down the mom-andpop stores," he says. "We can't compete with Zumiez."
Even if bona fide skateboarders who care about and want to spread skateboarding run a shop, it's still a business, and that means there has to be profit to survive. Miller says he's heard of dozens of skateboard shops closing in the past couple of years across the U.S. He says they closed "because they didn't make money, not because people didn't think they were cool."
With skateboarding's popularity explosion, the mall store like Zumiez caters to a different sort of customer. Not every kid who walks into Zumiez wants to buy a skateboard. He might be looking for some shoes, a shirt or any element of skate fashion. He could be
SPRING2010 CONCRETE WAVE 45
Concrete Wave Skate Shop, Cologne, Germany.
(Left and bottom) Head Board Shop located in Pittsburg, Pennsylvania. Photo: Vaughan Wallace
looking to buy a board even if he's not a passionate skateboarder. The same scenario could be true in any core shop, of course, but presence in a shopping mall gives Zumiez a decidedly more mainstream appeal.
Broderick Gumpright, one of the owners of Orchard Skateshop in Boston, Massachusetts, says his shop still has to provide for a range of types of customers, not just true-to-heart skateboarders. "Now skateboarding and skateboarding culture, it is something of interest to people outside of skateboarding, so those people come in too. We try to be good to them and treat them just like anybody else. It used to be like you could look at someone, give them a quick up and down look at their shoes and you knew right away if they skate. Nowadays you're not always sure. Some people really have no connection to skating and some people do," Gumpright says.
Zumiez has an edge by location alone — big store windows in a high-traffic shopping mall are hard to miss.
Anthony Barone, an assistant store manager at Zumiez in a Staten Island, N.Y. mall, says a store like Zumiez garners appeal because it can offer such a selection and consistency in its products: "There's consistency. Consistency between stores allows [the customers] to get exactly what they want. If they go to independent shops, they get a nice product but maybe not exactly what they're looking for."
From expansive walls of decks to stacks and stacks of shoeboxes, mall stores sport sizeable inventory. While Barone says the situation between the independent shop and the mall store seems unfair, Zumiez shouldn't be scorned for its success. "That's the type of capitalistic market we got," he said."Zumiez started out as a small company and it's not their fault that they grew."
Should a Zumiez in some mall close down, rest assured the Zumiez in the next mall over won't be much different. "I think in terms of us being a national chain, [customers] are going to have some place near them they know they can go where they'll have great selection and great service. With a privately owned place, you might have a great place one day, and the next day it might be gone," says David McCullough, a Zumiez store manager in Orlando, Florida. "It's no secret retail [in Zumiez] has been strong in general … I can say with confidence that we're going to be growing and expanding this year."
Zumiez wouldn't be where it is today without a backing — at least in part — from the skate industry. Like most independent shops, Zumiez sells brand-name skate goods, too. Anthony
Mellick, owner of The Denver Shop in Denver, Colorado, has been a skate shop owner for the past 15 years. Even with skate companies and distributors aware of the local shops' struggles, not selling to mall stores would be missing out on a big market, Mellick says. "In Denver alone there's probably three core shops like me, and even if you combine those shops, the orders they do every week, would they even amount [to] the same as a Zumiez or a mall shop?"
EG Fratantaro, marketing manager at Sector 9, said his company started selling in Zumiez about five years ago. "We stuck with Zumiez. We're happy to be at Zumiez," Fratantaro says. "If you're not in mall stores, you're missing a customer. Not every customer wants to go into a hardcore shop." Fratantaro says Sector 9 also sells to plenty of independent skateboard shops, too, and that the company "give[s] the love all the way around... We're seeing a lot of doors closing on the smaller shops… Everyone rode the gravy train, and everything went when the recession hit," Fratantaro says. "I think the mall store and the independent store can coexist. I just think the independent store has to work harder and be more creative in their marketing and has to have better service."
Tod Swank, a manager at Tum Yeto, says the feud between independent skate shops and chain stores will be perpetual. "I have heard all the debates," he said in an e-mail. "There are relevant points to both sides of the story. But
all in all it's not going to stop. Personally I think it's two different beasts that both must be addressed accordingly. The skate shop is the skate shop. The mall store is the mall store.
But regardless of competition from Zumiez, the local shop in some cases faces an ailing relationship with the skate industry. Mellick says being around so long as a shop owner has helped his shop stay open. Yet things are different between the skate industry and the independent shop, he says. "I think [our relationship] was a lot better [in the late '90s] because distribution wasn't as big… Back in the day I probably was ordering more, so maybe they were a little more keen to be hyped on me. [Now,] I don't think they care about our opinions enough. I don't think we spend enough dollars for them to really care about us."
Mellick added that he's had to adjust his ordering to deal with the economy, and that there needs to be more interaction and communication between the core shops and skate companies as far as discussing pricing that will ultimately help the local shops and the companies themselves. But for now, Mellick says he's really focusing on boosting and sustaining local appeal of his shop "The shops out here; we've almost turned into our own skate company with our T-shirts and shop decks. It's almost like the kids are more into what we're doing than like Girl or Chocolate because we are out there every day. We are skating, we are filming and we're more accessible," Mellick says.
46 CONCRETE WAVE SPRING 2010
Motion Board Shop, Seatt
Miller says the relationship between the skate industry and independent shops is "questionable" at this point. Hard goods, like boards, are pivotal for shops' financial stability, but shop decks are much more profitable for a local shop than selling pro decks. "The skate industry has backed us into a corner and made it hard to make money on boards," Miller said. The "stigma" that shops always sell boards for $50 needs to be changed, he says.
The International Association of Skateboard Companies started a marketing push in 2007 entitled "A World Without Pros." The idea was to encourage skaters to buy pro decks as opposed to blank or shop decks. For the skate industry at least, the concept sounds great. But for the local shop, the facts spoke for themselves. "Shop decks are, you know, without those I can't live. I look at companies that really back the IASC in a different way," Beckmann says.
Still, some big companies have made efforts to help core shops. Volcom and Etnies, for example, reserve certain products in their line to be sold exclusively at independent shops, according to Jeremy Lauer, co-owner of Head Board Shop in Pittsburgh, Pennsylvania.
Swank says that in the grand scheme, shops and companies are on the same team, or at least they're all aspects of the skateboarding company. "We are all partners in the skateboard community. To me it's never been the 'us against them.' I don't know why people like to pit manufactures against shops. At [Tum Yeto] we have always done our best to do what
works for the retailers both small and large," Swank says.
Some skate shops have turned to selling products online to generate more revenue. Ed Selego, one of the operators of MIA Skate Shop in Miami, Florida, says online sales mean more work, but it's an important step. "It's a natural progression for a lot of small businesses. The way it's going these days, a lot of people shop online, and we can reach them that way. There's a bigger audience with the online presence," he says. "It's definitely a big step to take, and it takes a lot of energy and time. You're up against way more… those same big corporations."
Pulse Boardshop sports an extensive online store, and Internet sales are one way of combating the recession, Beckmann says. But an online shop can be a double-edged sword. "In the grand scheme of things, it's actually probably bad for the business," he says. "We want people browsing in the shop. I want to see what they're looking for so I can stay on the cusp of what the customer wants. I want to make sure the customer is stoked before he walks out the door. When they just get an e-mail and something in a box, it puts a few bucks in the pocket but it just doesn't feel as good."
So what does the future hold for the independent skate shop?
"That's the question I try to answer every day when I come to work," Beckmann says. "I think we're going to be OK because the kids know how important it is to support the shops, especially the shops that stay involved in the
community — and that's what it really comes down to, the shops that are out there doing barbecues and contests and other events."
The local shop's character is what separates it from the chain store. Even if some shops can't offer the breadth of selection and value that other sellers can, it's their connection with skaters on a grassroots level that's been their saving grace. But as Zumiez proliferates and Internet deals grow all the more enticing, can the core shop survive? For some, it'll take ingenuity.
"The core shop, Zumiez and the Internet… do the same job," said Bud Stratford, a former shop owner, in an e-mail. "They all buy skateboards for price 'A' from a distributor/manufacturer and sell them for price 'B' to a skater somewhere. Well, if Zumiez does this more conveniently, and the Internet does it more cost-effectively, where's that leave the core shop?"
Stratford, who has written extensively on the skate industry, believes independent shops will have to do a lot more than merely complain about corporate competition. "The core shop, in not being active, and in not taking risks, and in not cultivating new markets, ideas or brands… is killing itself," he says. "Zumiez is not killing the core retailer; it is merely taking advantage of the core retailers' complacency and inactivity. The core retailers are leaving the door wide open for Zumiez to run through."
Beckmann said core shops have to focus on dealing with smaller brands that don't do business with chain stores. But there's a problem: Those brands are harder to find and, by definition, small. Also, if a core-exclusive business grows, there's nothing stopping it from starting to sell to chain stores, too, Beckmann says. As Orchard Skateshop owner Broderick suggests, "There will always be people that don't want to buy the biggest brand because those brands have such a broad focus that they lose touch with the people that pay attention to that stuff. When something gets old someone will invariably create something new."
Although there isn't a Zumiez in the Pittsburgh area, Lauer said he heard there's one on its way. Yet he's not concerned, mainly because his shop has been open in the same location for 15 years. "[Business] is not booming like it was, but it's still enough to keep the doors open," Lauer says. "You don't own a skate shop to make money. You own a skate shop because you love skateboarding and being around it."
Mellick offered a perhaps fanciful solution to preserve the core shop: fewer pro skateboarders and a return to skateboarding's earlier days. "Wasn't skateboarding better when they hated us?" he asked.
SPRING 2010 CONCRETE WAVE 47
ttle, Washington.
Lizzie Lee and her legendary shop, Purple Skunk, San Fancisco, California.
RESOURCES FOR SHOPS
IF YOU ARE A SHOP OWNER OR ARE THINKING ABOUT STARTING UP A SKATE SHOP, HERE IS SOME IMPORTANT INFO ABOUT WHAT'S HAPPENING
BOARD RETAILERS ASSOCIATION
The Board Retailers Association (BRA) is a non-profit trade association representing almost 500 action sport retailers. The Association is the preeminent voice for independent retailers on a grassroots level. They meet with skateboard manufactures, attend trade shows and work with other associations. We contacted Melissa Clary who is the Executive Director for some insight into what BRA does and how it can help independent skateshops. For more info be sure to visit boardretailers.org
BRA talks about protecting the core retailer and lifestyle. What do you mean by this?
Melissa Clary: Specialty, independent skate shops are the life and blood of the skate industry as they are a means of connecting directly with the skate consumer. However, with the economic hardships facing every industry and the increase in online retail sales particularly in the skate industry, specialty shops are a niche retail market that is suffering. The margins on hardgoods are low, product innovation is slow and the consumer is hanging on to every dollar more cautiously. As a retail association it is our job to provide specialty skate shops with the resources and discounts to combat these hardships.
What type of things does BRA do to help indy retailers?
MC: BRA offers specialty retailers a number of resources to help them not only survive the retail marketplace, but to thrive. Our primary focus is education and teaching retailers, who are typically skaters at heart, how to be successful shop owners. This includes implementing open-to-buy
programs, inventory management, cash flow analysis, as well as improving customer relations and visual merchandising. BRA also offers retailers discounts on shipping, credit card processing, insurance (business, park and health) and other day to day expenses. The association provides retailers with access to a high margin private label program where retailers can promote their store brand and utilize the purchasing power of multiple retail partners. A skate shop can access all of these resources and discounts for $125/year.
What do you consider to be the 3 main threats to local indy skate shops?
MC: Just three? AT BRA we have identified a number of threats facing skate shops including over distribution, big box competitors, an increase in online sales, slow uptake in the apparel market, a lack of product innovation, economic factors outside the industry, a decline in consumer spending of discretionary dollars, a lack of understanding pricing and mark down strategies, merchandising mistakes and poor purchasing decisions. Only some of these threats are out of our control.
What are some things that local shops are doing to not just survive, but thrive?
MC: The most successful specialty skate shops seems to have a strong handle on inventory management and a strong outreach in their local community. They know their market and they are heavily involved in it. These retail shops regularly host events and contests, they sponsor shop riders, bring in pro teams for demos and have tight relationships and great communication with their vendors.
IASC
The International Association of Skateboard Companies announced in March the creation of Local Skateshop Days. The two full days honor specialty skateboard retailers and are set for October 9-10. IASC is encouraging manufacturers to focus their attention on the front lines of their distribution, the core skateboard retailer. IASC members will take this opportunity to create special promotions for their key retailers and show their recognition of shops worldwide that are the cornerstone of the skateboarding scene in their communities. skateboardiasc.org
TRADE SHOWS
On the East Coast, Surf Expo is held twice a year in Orlando, Florida. On the West Coast there's the Action Sports Retailer Show held in San Diego. Crossroads, which at one point was an independent skate trade show, has now joined forces with ASR. There are also a number of regional shows, including Agenda, held in August in Huntington Beach, and The Moat Show, also held in August at the Skatepark of Tampa. Don't forget Europe's ISPO show. asrbiz.com, surfexpo.com, agendashow.com, skateparkoftampa.com, ispo.com
THE COLLECTIVE
This is a very recent develop-
ment created by Bud Stratford. Bud is forming a list of skate shops and trying to get them to communicate together and speak as one voice to the skate industry. It's an informal yet intriguing concept. If you're an indie skate shop and want to be a part of it, e-mail budstratford@aol.com
ZIP ZAP
Back in 2009, Concrete Wave magazine investigated the concept of making skaters aware of the multitude of brands that a specific shop carried. If you think about it, the types of brands a shop carries define its personality, just as the types of skate products you use and wear define who you are. We named the application "Zip Zap" because of the speed at which it works and how it works. You punch in a ZIP code along with a brand name, and in less than a second, you have a list of skate shops within a 10-mile area that carry this brand. Simple and effective. We encourage all independent skate shops in the USA to join up and register their shop. It's a free program, and we know consumers will benefit. You can access it via our website, concretewavemagazine.com It's free to download the app from the iPhone store. Plans are also underway to have the entire data base searchable at silverfishlongboarding.com ¶
48 CONCRETE WAVE SPRING 2010 CONCRETEWAVEMAGAZINE.COM
Headboard Shop, New York.
Photo: Vaughan Wallace
WHICH CAME FIRST, THE DRAINAGE DITCH OR THE SKATEPARK?
By
Hawaii and the Mt. Baldy Pipeline in California.
he learned that the plan included modular ramps on a flat concrete slab. PC approached the developers, as a skater and homeowner, and insisted that skaters prefer concrete. Remarkably, Winton listened to PC's advice and thought that using the drainage ditch (which
of cost constraints. But concrete guru Jim Andrews of Bain Construction agreed to help build escalating 3- to 5- foot radius walls and bowl ends at the top, where water flow would not be affected.
about modeling ditches after skateparks? Some cities and developers have toyed with the dualpurpose ditch/skatepark infrastructure idea, but never made it happen due to fears of liability lawsuits and extra construction costs. Well, it seems here in the desert Southwest, the time has come for such an effort.
In Santa Teresa, New Mexico, a few miles north of El Paso, Texas, Winton Homes began developing a new subdivision called Edgemont. "From a business standpoint, our goal is to make as many homes as we can on the land and sell them," says owner Scott Winton. But Winton also understands the landscape of why people might buy a home: "We wanted to add amenities like a basketball court, a playground and a small skatepark," he said.
Call it fate that local skater Chris Najera, a.k.a. PC, put money down on a lot for a home in Edgemont. PC heard Winton was thinking about putting a skatepark in the neighborhood and got excited, but was equally bummed when
development and stewardship of safe, freely accessible public skateparks in the El Paso area. The issue was a familiar one to the EPSA, as eight of El Paso's 10 public skateparks are dilapidating ramps on concrete slabs. So the EPSA slogan became "tienes concrete?" –Spanglish for "Got concrete?" And because Santa Teresa was a neighbor community, the EPSA was very happy to help out.

Through a series of meetings with the developer and the EPSA, headed by EPSA President Paul Zimmerman (Z-man), it was resolved that the top 80 feet of ditch concrete could be built as skateable terrain. Z-man was able to modify the existing ditch template into a skatefriendly design. The original wish list of features included things like a vertical wall ride over the inlet pipes, a vert extension wall with a ledge back, China bank diverters and faceted bank bowls and hips. The design was scaled back considerably because the ditch had to first serve its purpose of moving water, and because
The first concrete trucks rolled up on the morning of September 10, 2009. The Bane crew that normally makes sidewalks and curbs would be hand-stacking radius walls for skateboarding. During the two-week build, Z-man was constantly on site to monitor kinks, seams and lip treatments, but the concrete guys were great finishers and took a lot of pride in the project. These guys are super-nice, hard-working Mexican-Americans who speak broken English. "You buying the cerveza?" they would ask. One day a live chicken (soon to be BBQ) was brought to the job site.
As the concrete set on the final pour, a 12yard bowl to hip, the legalities of such a spot remained unanswered. Winton showed up and explained that the city of Sunland Park (which governs Santa Teresa) had agreed to the plans for modified drainage; when subdivision construction is finished, Winton will turn it over to the city, and it will become city property. Signage warning of flash-flooding danger will be posted, with no mention of the place being a skatepark or skate spot – it's a ditch. This is a new take on do-it-yourself (DIY) projects, one that (it is hoped) will serve as a model for the future.
So if your travels take you to the outskirts of El Paso, and you want to session the ditch, be our guest. It's concrete, and it's free. ¶
SPRING 2010 CONCRETE WAVE 49
Bill Robertson and Paul Zimmerman | Photos: Diane Sierra
Tony Schaar, 9 years old. Photo: Robson Sakamoto
My Life Downhill
Some simple comparisons can be made between filmmaking and downhill skateboarding. Both involve a journey that begins with a stepping-on point, a commitment, putting both feet in (or on, as the case may be with the skateboard), and both conclude with a stepping off, an end. At some point the ride is over. For filmmakers the end of the ride signifies a time to export your project, put it on a DVD and let the seeds you've sprinkled throughout your work come to life and hopefully connect with an audience. Your baby has been born, so to speak, and it's time to see if she can fly. Am I talking about flying babies? Yes, I am! With downhill skateboarding the end of every ride gives way to a reflection on the way back to the top. There's always another ride, another line, another perspective or approach to our favorite, or most conveniently safe hill. Everything moves forward and continues to evolve, sometimes at a pace a little too slow for our liking and sometimes faster than we can keep up with. And while the moments captured on film remain to serve as a record, like the memories of a perfect ride, it's important to share them, to take the time to tell the stories to each other and reflect on the details of something that sometimes is just a moment in time.
By the time this article is published we will have premiered our film "Drop: My Life Downhill," at the Rickshaw Theatre in Vancouver, B.C., to an amazing group of riders, fans, skateboard company owners and in-
By MARC MCCRUDDEN
dustry employees, families, friends, press, peers and wildly fanatical Canadians. We chose to premiere "Drop" in Vancouver specifically to recognize, to respect and to give thanks to those committed to helping create and sustain the amazing energy and perspective that is the scene of longboarding and DH. Many of the people who are the core members of this downhill skateboarding family will be there, and we are nervous, excited and eagerly hopeful to receive their validation. It's important to them and to me how they're represented in the film and their take on the greater work as a whole. It's an interesting moment, because unlike skateboarding having the next ride, the next film is a whole production away. And to be clear, I'm not asking for validation here; we'll know before this article is printed whether we've hit or not. And I won't sugar-coat that we set out to create a great movie with "Drop," something that sets the bar, something the riders are proud to be a part of, something special. So many "action sports" films today are nothing more than 40-minute montages that follow the formula of footy + music. When we started this project the intention was to capture the sport in new ways, using the right film tools, the best riders and locations, with the plan to tell a great story. It's the working model for every great film in Hollywood, and I wanted to apply to it the cultural phenomenon that is rooted in the vibe of downhill skateboarding to see what we could do.
50 CONCRETE WAVE SPRING 2010
Like any journey, this production has had its bumps and challenges, but it has been worth every second of time, every resource, every phone call, every dollar spent, every mile driven, every interview and every ride we've shot. It's been an honor to work with such a centered and positive group of people who truly know and understand themselves and are a thousand times more passionate and determined about spreading the thrill and exhilaration of longboarding than they are conscious of their appearance or vanity on camera. It's been incredibly refreshing for me personally, living and working in Los Angeles as I do, where narcissism is more contagious than the swine flu. So I thank each and every rider for trusting me with their stories and for giving me their focus and style.
This might start to sound like an awards-show acceptance speech, but it's important to let people know who is responsible for making this film happen and supporting this sport we love so much. I want to thank our sponsors, especially Chris Chaput from Abec 11, who invested in my vision when it was a verbal idea, and then after seeing how we executed our ideas, made it possible for us to return to Maryhill in 2009 to help complete our story. I want to thank Tom Edstrand and the whole Landyachtz crew for stepping up and supporting us in a big way. I want to thank Michael Brooke from this amazing magazine, Concrete
Wave , who selflessly does more for the sport than anyone will ever know; thank you for your guidance and support. I want to thank Silverfish Longboarding for always believing in our films and for spreading the stoke to all of us online. Thanks to Airflow Skateboards and Chris Hart, who's been a big supporter and is representing for us in Switzerland and Europe. I want to personally thank John Ozman and Volcanic Promotions for all he's done with the Maryhill Festival of Speed. John has had my back from day one and is a big part of taking these events to the next level. And thanks to Marcus Rietema and Bob Ozman from the IGSA, who are beyond dedicated to helping maintain and grow the foundation of the organized racing side of the sport: You both bring a credibility and professionalism to the sport while relating to and representing the riders in so many positive ways. It's been an honor to tell your story.
To all the riders from every corner of the globe, we have a special thing here with this sport and with this group of people. It is our shared love of something that has become infectious, and we should be proud of what we're accomplishing. People like Bricin Lyons are the epitome of this energy, creating in Canada such a huge population of riders who are organized, safe and friendly within their communities. To simply love something is enough, but to share it is something else. ¶
52 CONCRETE WAVE SPRING 2010
SPRING2010 CONCRETE WAVE 53
54 CONCRETE WAVE SPRING 2010 CONCRETEWAVEMAGAZINE.COM
Photo: Yorck Dertinger
DOUGLAS "DALUA" DA SILVA
By Jon Caften | Guest writer: Mischo Erban
Every year I get stressed out trying to pull together information about what has been going on in the ever-growing world of professional downhill skateboarding, and coming up with the one rider who stands out to all of us as having the most positive impact on the history and evolution of skateboarding's discipline but who still remains a black sheep hiding in leathers. Speedboarder of the Year is about the sport as a whole, and about which one of us is truly making what we do better just by doing it.
Some years it stands out crystal clear who has had the best race season, the best freeride video parts, the nicest pictures posted on the forums and, most importantly, who has acted kindly and generously to fellow speedboarders. Some years, such as last year, we had so many amazing skaters that I nearly went gray trying to put together the one name of Brianne Davies. Every year the publisher asks me if it would be OK to name two riders as Speedboarder of the Year. This is his pandering nature, as he is always trying to be as generous as possible. I always have to argue back that he's being ridiculous. But eventually we make our shortlist, we interview people in secrecy and we narrow it down.
Sometimes we get stuck at two names. One of the names that kept getting thrown into the pit and not coming out this year was Mischo Erban. This to me was problematic because Mischo already was named
Speedboarder of the Year three years ago. I knew who I thought it should probably be instead, but decided to try something different this year. We invited Mischo to have the honor of naming this year's Speedboarder of the Year. Mischo is undoubtedly the world's most humble, respectful and good-natured skater, who basically is faster on a board than what seems natural. His extensive traveling in the last 12 months would have exposed him to the greatest riders from all over the world, so I knew a man of his
SPRING2010 CONCRETE WAVE 55
SPEEDBOARDER OF THE YEAR
Photo: Treice Avila
experience and intelligence would be able to pick a genuine rider who truly has had a positive influence on downhill skateboarding. So Michael and I threw out our shortlist, told nothing to Mischo and handed over the task of choosing the Speedboarder of the Year to him.
The only rule was that Mischo was to tell nobody what he was doing. He took it one step further and agreed to put together the interview if he could do it without telling us, the editors at Concrete Wave, whom he would choose until it was time to go to print. He's obviously smart enough to know that an honor like this deserves no room for politics no matter what angle it comes from, even if it is the magazine itself.
Mischo's choice was the Brazilian powerhouse Douglas "Dalua" da Silva – who, coincidentally, was the other guy on our shortlist. So as you can see, sometimes it is obvious who Speedboarder of the Year should be.
Brazil has always been a haven for producing talented skateboarders who put Brazil in the global mindset the same way Pelé, Ronaldo and Ronaldhino have made Brazil known to the world of soccer. Add Dalua to the list of names such as Rodil de Araujo Jr., Carlos de Andradé, Bob Burnquist, Rodrigo Texeira and the many other skaters from this great country that seems to have a global influence on the world's passion in play. Brazilians put their heart into what they do, and adversity such as the richer countries trying to hold South America down never seems to deter this great people. There will be more Daluas to come, because he will
surely inspire them to, and he is surrounded by a people who seek great inspiration. Hopefully Douglas and Brazil alike will once again inspire the whole world. Parabéns, Dalua!
MISCHO ERBAN: With the opportunity to pick "the one" for this year, I have to pay tribute to the spectacular riders from overseas who make our sport so diverse. We have a countless number of amazing riders in North America, so we often neglect our brothers and sisters in Europe, Africa, South America and the Pacific. Douglas "Dalua" Rodrigues da Silva of São Leopoldo, Rio Grande do Sul, Brazil is a skateboarding powerhouse.
Inducted into the ESPN Brazil Hall of Fame in 2009, Douglas is the current official speed record holder for skateboarding in the Guinness Book of World Records. He is a rare man of pride and honor; his house is your house – to the last grain of rice. And there is no denying his obvious devotion to the sport; it is as strong as the phenomenal push he has on the start line. Simply put, speedboarding is his passion.
This "Ronaldo" of Brazilian downhill has influenced the world of speedboarding since 1999 with his unique tuck, top speeds and push. A big threat at any race he enters, he has been the Brazilian champion for three years running. For Douglas, speedboarding is a career – but in no way does that imply tedium. On the contrary, he loves the stoke he gets from other riders and is one of the lucky ones who gets to live – and work – his passion.
56 CONCRETE WAVE SPRING 2010
Charging the rains of Maryhill.
Photo: Lee Cation
Brazil itself should not go unnoticed, because all of her riders throw their hearts and souls into whatever they do. And this is coupled by a signature generosity – they'd gladly give you the shirts off their backs. Douglas is the perfect portrait of athletic excellence – Brazilian style. He is not only a huge part of speedboarding in Brazil; he is an icon, a hero, and Brazil's true ambassador. Douglas is Brazil personified – and that should scare you, because there are plenty more Brazilians following suit, in a fervent effort to catch the fast and mighty Dalua!
Douglas is someone I look up to for speed, and this past year I had the honor of racing him on his own track. Muito Obrigado, Dalua, on influencing so many riders around the world, including myself, and for taking care of me on my travels in Brazil! I wish you all the best for your 2010 racing season! Ducaralho!
MARCIO BENEVIDES: Dalua, what a great rider... It is fascinating how easy everything is to him when the subject is skateboarding!
Dalua is fast and one of the most focused riders I have ever met. He has impressed many people by his results. It does not matter if he is speedboarding or doing slalom; the great results will come!
He catches pretty easily how the turns and the whole course is. That is only one of the things in his personality that helps him a lot, since he does not have to spend many runs to get the fastest times during the qualifying runs, let alone his strong push! While racing it seems he always chooses the right strategy to the win.
His style has influenced many riders, not only because of his great performance and results, but also because of his humbleness. Dalua is that kind of guy who loves what he does, and that is the way to go.
STEPHAN RISCH: Dalua is the for sure one of the best downhillers in the scene. He is very consistent and does have a spectacular style at the start and over the complete racetrack. I met him the first time in 2005 at my race, the Almabtrieb. A massive group of Brazilians arrived there, and we were all nervous what would happen during the race.
In the race Bassi Haller and Douglas had a heat together. They came down flying into the fast left where we had the best crashes, and they crashed too. Both riders crashed so hard that they were nearly knocked out. They jumped up on their boards and started pushing like animals (these two and Cedric Burel, I think, are the best pushers I have ever seen).
In the finish, I don't remember who made it. Dalua didn't footbrake; he rolled and rolled down the road in the forest. He was hurt so hard that he wasn't able to footbrake; that's one of the stories I will not forget!
Also this story: I was in the final [at Thalgau, Austria] with Martin [Siegrist], Dalua and Noah [Sakamoto], because Mischo crashed and allowed me to make the final. I was so nervous at the start that I forgot to start pushing… I was with the top riders on the podium... that will never happen again, I think. I really like Dalua and his style, how he is as a friend, and in the evening when he starts being the party animal!
I am proud that I can sponsor him in 2010 and really hope to see him at the Almabtrieb World Championships 2010.
SPRING 2010 CONCRETE WAVE 57
Dulualovestoskateslalom.Photo:LulaMarques
Yes, he skates transition too! Photo: Josue
Dalua, Pingo, Mischo, Mamma Dalua and Lucca.
Photo: Lilica
Dalua with his father and brothers. Photo: Treice Avila
TREICE NUCCI AVILA (DOUGLAS'S GIRLFRIEND/ FIANCÉE):
Douglas is synonymous with determination; when he really wants something, surely he will get it. I used to say he's my eternal winner, because even when he can't be the champion he can take the most he can of it to grow; and this is the real winner, the one who can take the best of any situation. Besides being a bad mood guy sometimes, his heart is enormous, and he knows the value of simple things in life! A careful boyfriend, a faithful friend, a unique man for whom the mutual respect is a motto, an innocent kid that never stops, an attentious son; this is Douglas Rodrigues da Silva.
OTÁVIO AUGUSTO MUNHOZ:
Like I used to say, Douglas (Dalua "Pingola Murcha") was born with [only] four months of gestation. Even if you have time to do the things you want, for him it's late. Always in a hurry! On the hill, Douglas is contagious! He makes everybody laugh with his bulls**t, but when he is riding you have to respect him. His dinosaur legs will push until the death! And on the riding he always push the limit of his partner; it is difficult to win a heat against him! He also has a big heart. If you are his real friend, he never will let you in trouble! Maybe "Tia" Nivéria (his mother) had Red Bull on the chest, because this guy never stops! Even if he were a chess player, he would be [a] top five chess player in the world for sure! He has a will that few people have. He is a winner by nature. I feel glad to have Douglas as a friend, because he always has good people around him.
IVANDRO "MANO" DA SILVEIRA:
The hungriest hunter of the hills; a technical talent determined to be a champion; tireless practicer to reach the excellence; a natural winner that doesn't know how to lose – for that reason he never loses. If he can't be first place he will win with the lessons to become stronger and unbeatable. A pure guy, a clean spirit, his life is downhill and it has to be fast. Always cheering for his friends and ready to help, never runs away from battles, don't like to win without fight, don't like to fight for lose. An unforgettable friend and an admirable rider. My idol!!! ¶
RACE HISTORY
• Vice Champion Mundial Almabtrieb 2004 (Bavária, Alemanha)
• 5th World Cup Swiss 2004 (Altbüron, Suíça)
• 3rd World Cup Swiss 2005 (Altbüron, Suíça)
• Champion Jogos Radicais Porto Alegre 2005
• Champion Ranking Gaúcho 2005
• Champion Sul Americano 2006
• Champion Brasileiro 2006
• Double Champion Ranking Gaúcho 2006
• Champion Mundial (Etapa Brasil) 2006
• Champion Paulista 2006
• Triple Champion Ranking Gaúcho 2007
• Quebra do Recorde mundial de Velocidade Guinness Book 2007
• Champion Paranaense 2007
• 3rd World Cup (IGSA) 2007 (Thalgau, Áustria)
• 4th World Cup (IGSA) 2007 (Thun, Suíça)
• Quadruple Champion Ranking Gaúcho 2008
• Double Champion Paranaense 2008
• Champion Mundial (Etapa Brasil) 2008
• Champion evento Autodromo Interlagos São Paulo 2008
• Champion Sul Americano 2008 (Teno, Chile)
• Champion Danger Bay 2009 (Canada)
• 2nd Jakes Rash 2009 (Canada)
• 4th Gold Rush 2009 (Canada)
• 2nd World Cup (IGSA) 2009 (Goldendale, WA, USA)
• 2nd World Cup (IGSA) 2009 (Teutônia, Brasil)
WEBSITE
douglasdalua.com
58 CONCRETE WAVE SPRING 2010 CONCRETEWAVEMAGAZINE.COM
"Douglas is synonymous with determination"
Photo: Lee Cation
Enjoying some Canadian snow…and hills!
Photo: Henrique Stein
ZipZap
Step 1 Search the database of brand name skate products
Step 2 Type in a zip code
Step 3 Find out immediately what shop has your product!
Shops, visit Concretewavemagazine.com to register your shop for free! Register before May 31st 2010 for a chance to win an iPad and up to $10,000 worth of free advertising in CW Mag!
This app is available for free at the iTunes Store. Tell your favorite shop to register today!
SPRING 2010 CONCRETE WAVE 59
ARRIVING MID-MAY 2010! GET ON THE RADAR WITH
60 CONCRETE WAVE SPRING 2010 CONCRETEWAVEMAGAZINE.COM
King Solomon and Thaedaus Beals Manhattan bound on the Williamsburg Bridge.
PUSH CULTURE
WORDS: Mike Dallas and Rob Perry
PHOTOS: Annah Rowe and Brett Beyer
NEW YORK SKATERS TAKE IT TO THE STREETS
It's 6:00 Tuesday night. Down the stairs, out the door and onto your board. Push into the street, then quickly change lanes, and now you're traffic surfing. Crisp April air stings your lungs, blood is pumping…a tourist slams on his brakes! Sharp carve — left! Right! He's still shaken but you're long gone. He's not used to the brazen confidence of a New York pusher, but you see this every day. Slalom past him and push harder; gain speed. Jump the curb onto the bridge and push up the hill...push, push. Climb higher and watch the Manhattan skyline open up before you. Push, push, push…
New York longboarding is all about the push. To skate these streets you have no choice. The hills are often small and hard to find; if you want to skate New York you're going to have to push — it's as simple as that. It can be intimidating. It can be dangerous. But most of all it's exhilarating. And as the sport grows, an increasing number of the city's brave souls are taking on the challenge, creating in the process a distinctive style of longboarding that reflects the gritty tradition and adventurous spirit of the country's biggest urban playground. Welcome to Push Culture.
Yeah, it's a big city, and you can find a spot for every type of skating — there are popular hills, like Watchtower in Brooklyn and Snake Hill and the Cloisters way uptown, and enough rails, stairs and skateparks to make your city jealous — but what has emerged as the most common longboarding style is also the most logical: push. Pushing here isn't a chore, it's a lifestyle: part adventure commuting and part transportation revolution, like an adrenaline shot to your daily routine.
Imagine you want to get to work or to school or to the Lower East Side to see your friend's band. When it comes to transportation in New York, you have endless options: You could jump on the subway (preferred if you're filming a documentary on the breeding habits of giant rats); you could jump on a bus (which you refuse to do since that bus snapped your board in two last spring); you could jump in a cab (ideal if you're rolling in cash and bought your longboard as an collector's item); or you could jump onto your board and tear off for an exhilarating ride through the miles of obstaclefilled streets that make up the city's grid.
"The understanding of longboarding as a viable means of transportation is still forging its way into different age groups, and that for me is exciting," says Adam Dabonka, organizer of the annual Jersey Jumpoff downhill race. "Not everyone with a [longboard] has to feel that
pressure to do tricks and be flashy…why not just cruise and enjoy the ride?"
It is precisely this inclusive attitude that is forging a new era of skating in New York. Gone is the intimidating and exclusive culture often associated with skateboarding, especially in the city, and in its place is a sense of community and a desire to spread the stoke to new riders. This breed of riders — like many New Yorkers — comes from all over the country and the world. But their style is all New York, and they live to ride.
What could make you feel more alive than pushing and slaloming the streets of Manhattan, through an interactive and unpredictable urban jungle? Every block is a race — against the lights, against traffic. It requires physical exertion, intense focus and subconscious reflexes. No part of your body is uninvolved; it is the definition of living fully in a moment. The shapeshifting flow of traffic, pedestrians and traffic lights assures that no two rides along the same route are ever the same. The flats and narrows of Greenwich Village become a push challenge, a mile-long gradual decline becomes a high-speed pedestrian slalom course, and the smooth pavement and rolling hills of Central Park are one giant longboard roller-coaster forest. At high speeds it feels like a video game — think Gran Turismo meets Grand Theft Auto — negotiating unthinkable turns, dodging cops, knocking off a mirror and…wait!what did that cabbie just yell? You can't say that on basic cable — if this were a video game, it would be rated M for Mature. But it isn't a game; it's a way of life. Wear a helmet.
...pushing, climbing the Williamsburg Bridge, you squint at the sky to the south, orange and pink, as the sun descends behind the Brooklyn Bridge, behind the Statue of Liberty. Push, breathe, breathe, push…to the right the Empire State is lit up green and blue. (Why? Forget it.) Push, push…up to the crest of the giant steel wave…push…and then relax. Cruise the concrete downslope of the bridge, picking up speed, carving your way through misplaced tourists, pedestrian commuters and aging hipsters on fixed-gear bikes…for once in this city, gravity is your friend, and Manhattan approaches in a flash…
The history of skateboarding in New York is long, rich and complex — it's a subject for a different article or a book…or four. Everyone knows that for years some of the best short-board crews and skate videos anywhere have come out of the five boroughs. For most
62 CONCRETE WAVE SPRING 2010
Nathalie Herring pushing through the West Village.
of that time longboarding has been far less prominent, but its roots penetrate deep into the same soil.
"For me…I have to say Rodney Smith and Andy Kessler," responds Brian Petrie of Earthwing Skateboards, when asked about influential figures in longboarding in the city. "They have ripped apart streets in NYC on decks with small wheelbases, and long wheelbases, on both hard wheels and soft wheels, since before anyone decided there needed to be a separate label for 'longboarding.'"
It's very true. Still, for many years longboarders were second- or third-class citizens on these streets — or whatever it is you call someone who virtually doesn't exist. Maybe "illegal aliens" is better. "When I used to ride on the streets of NY, people would yell at me to 'go back to California!'" says local legend Kaspar Heinrici. "Now we have a longboard community that rivals California's."
So, then, how did the New York longboarding scene get here from there? In general New York lacks the chill beach-cruising terrain that drove the growth in SoCal or the killer inclines that spurred the explosion of downhill in the Pacific Northwest. The pavement here is abundant, but it's crowded, largely flat and often poorly maintained. Because of this, adapting longboarding to the city's chaotic streets would take some innovative people and innovative products — well, that and a few seeming lunatics with no better sense than to literally go play in traffic.
The original pioneers were hybrid skaters — short-board riders who found that if they put some bigger and/or softer wheels on their board, they could get there faster. Once they got a taste for the thrill of skating fast through traffic, they began to seek out boards and setups that would allow them to go faster and maneuver with precision through the morphing landscape of cars, pedestrians, bikes and the occasional runaway hot dog cart.
"Riding my board is flat out the fastest way to get around New York City," says 2009 Broadway Bomb winner Mark Schaperow. "No matter where I'm going, my board is taking me. I learned long ago that skating is faster than trains, buses and cabs, and the ride is way more interesting."
These pioneers pushed out into traffic and made it back with great stories. Their energy is contagious even now. But it was in the early 2000s that a few enthusiastic innovators of the scene began to organize, and with their efforts the scene grew exponentially. In 2001, Ian Nichols challenged Fred Mahe and made New York history. What started as a bet to race from 116th Street
SPRING2010 CONCRETE WAVE 63
and Broadway to the Wall Street Bull statue in the financial district, 8.5 miles of mild downhill and flatland pushing through traffic, soon became something much more. With only three riders that first year, they started one of the country's most famous outlaw races — The Broadway Bomb — and New York's most iconic competitive longboarding event was born.
Another watershed moment for longboarding in the city was Jeff Gaites' launch of freshpaved.com, a site where skaters from all over the city began to connect and get together for shredding sessions. The budding community now had a place to congregate, at least virtually. Jeff also organized the annual "Style Sessions" event to highlight the best and brightest of the NYC skate scene.
But it was the birth of two New York-based manufacturers that gave the longboarding scene the final push. In the late '90s Brian Petrie founded Earthwing. By 2003 he was working with individual riders to create new board designs, and Earthwing had its first Broadway Bomb winner. About the same time the crew from Bustin Boards arrived on the scene. Ryan Daughtridge and the boys hit the streets with their original shapes and graffiti-inspired designs. Bustin reached out to the growing network of longboarders and worked with them to tweak their board line and setups for city skating, and encouraged new riders to take up the sport. With the direct support of local companies, the growth gained momentum and the community began expanding rapidly.
...at the bottom of the hill you lean into a hard right, buzz the traffic cop, brush some pedestrians on the way by and head up Delancey Street, holding speed, slipping between stopped cars and parked cars...two feet wide, don't slow down, watch those mirrors…kick, push, kick, push, kick…straight through the light, first off the line. No stopping, keep pushing...through that yellow light, dodging cross traffic. Push. Push. Must make the next light. A burst of heat and a terrifying roar six inches to your left — tour bus in your ear, blowing by. Quick, use it — push, push, push harder, grab the wheel well and catapult yourself through and up and forward. Steady now, wheel wobble…stay alert, dodge grandma pushing the shopping cart; scare the drunk couple. Hold your speed and…now carve, kick, push, kick, RED LIGHT, footbrake…footbrake and…GO!
o get the attention of New Yorkers generally requires something spectacular. People here are trained by necessity to be oblivious
CONCRETEWAVEMAGAZINE.COM
Michael Dallas skitching a cab in Mid-Town.
— to sirens, crazies, cabbies, drunks and each other. If you're easily distracted you'll never get anywhere, because there's always something going on. So when the first Broadway Bomb was held it seems doubtful that anyone would have taken much notice of three speed freaks dodging taxis on strange-looking skateboards; it was just another sideshow in a giant circus of a city.
By 2009 it was a totally different story. You simply can't ignore 300+ skaters — from hardcore skaters to clean-cut college kids — invading the busiest street in Manhattan, spreading out like an army of ants, pouring into the narrow cracks betweens cars and swallowing the entire road, then eventually separating and thinning as the faster skaters pull away, but all of them moving collectively southward from Columbia University past Central Park to the permanent neon daylight of Times Square; then dodging the bustle of Union Square, speeding past piles of fake Italian handbags in Chinatown, pushing through the city's ghosts in the Canyon of Heroes and finally into the Financial District.
"The Broadway Bomb is like the pushculture Olympics," says James Soladay. "It's what we do every day, and then once a year we race each other." It is appropriate that the Broadway Bomb is the biggest event in New York because it's the event that most directly represents the style of longboard skating that is uniquely NYC; it is both aggressive and dangerous. According to Heinrici, "It is only the more able and committed skaters that attempt to ride Broadway."
The death-defying sprint is the quintessential NYC race primarily because it is simply Point A
COMINGTO NEWYORK SOON?
Or live in the area? Then here are the spots to check out, the events that matter and the places to score new gear.
THE SPOTS
to Point B as fast as you can — an intensified replication of the daily commute. For this reason it is no surprise that the event has been dominated by local riders and local companies. Earthwing rider Kaspar Heinrici won the event for five consecutive years, while the two most recent events have been taken by Bustin team riders, Theseus Williams and Mark Schaperow.
The other events on the longboarding calendar in New York are as diverse as the terrain of the city. The Central Park Race every June draws 100+ participants for a 6.2-mile race through the most celebrated urban park in the country. Jeff Gaites' Style Sessions are still an annual mustsee, showcasing the best in freestyle and sliding, drawing participants from all over the Northeast. The Jersey Jumpoff, organized by Adam Dabonka, is a social but competitive group skate across the Hudson River. Then there are the Brooklyn Blitz, the Stokum Outlaw and various other events — including this past winter a toydrive charity event in Santa costumes. With the growth of the community there are certain to be new events on the way.
...push…breathe....push…breathe…on the East Side, pushing quickly, breathing deeply, it's your nose that can't keep up with the distinct odors of the LES. Sweet, pungent restaurant trash hits the back of your tongue, your throat…fresh bread, cigarette smoke, filet-o-fish, god-knows-what…East Village not much better, maybe worse…push…maybe worse…push…breathe…push…ahead, the wide avenues of Midtown…push…six lanes and taxis hitting 50 mph…no mistakes…pushing uphill…push…
BROADWAY — Start at 116th Street and Broadway to recreate the Bomb route. It's a tourist's dream; you'll pass through Columbus Circle, Times Square, Herald Square, Union Square, Chinatown and the Canyon of Heroes. Pretend you're Derek Jeter or stop at Macy's. Just don't get lost going through Union Square; follow Broadway around to the far southeast corner of the square.
CENTRAL PARK — The hills of Central Park are great for carving, sliding or just cruising. Plus, no cars, and you can forget you're in the city for a while.
PROSPECT PARK — If you're in town on a Friday night, join up with the Earthwing crew for the Friday Night Rip. If not and you're into sliding, then check it out anyway. One of the sickest spots in the city, for sure.
BROOKLYN BANKS — Is it open or not?
Depends on who you listen to. Construction on the Brooklyn Bridge reportedly would close the city's most universally recognizable skate spot until 2014. Most recent update is that it will be closed in sections, with other sections to remain open. Subject to change but worth it if you can make it.
THE CLOISTERS — This hidden gem in the far north of Manhattan is a favorite of any true New York skater. It has wide sections with varieties of inclines that are perfect for shredding to your heart's content.
WILLIAMSBURG BRIDGE — If you've ever dreamed of a giant, man-made snowboard hill for longboarding, you have to skate the bridge. The extra-wide, caged pedestrian path is suspended above the roar of the bridge's train and car traffic with the perfect gradient for a reasonable push up and thrilling drop back down with a smooth transition back to the mainland. Be careful of the expansion joints on the Brooklyn side which get larger when its colder.
SPRING2010 CONCRETE WAVE 65
James Soliday and crew playing in traffic on Canal Street.
"The thing in common between Earthwing and Bustin is the degree to which they exist for longboarding, not because of longboarding," says Heinrici. "Both companies started as a means to bring the excitement of longboarding to more people, not as ways to capitalize on an already trendy thing to do."
A shared love of skating has resulted in a spirit of cooperation between the two NYCbased manufacturers that transcends competition. In the new Bustin Boards flagship store in Brooklyn, you will find Earthwing boards on the shelves alongside Bustin decks. "There is more than enough business in the city for both of us and we represent two different styles," says Ryan Daughtridge of Bustin. "The success of both companies is a testament to the strength of the scene here, and I want our NYC riders to have the best products on the market at their fingertips."
The Bustin Boards store, located in the hip Williamsburg neighborhood of Brooklyn, exists in the same building as their new company headquarters, with offices, production facility, online fulfillment center, prototyping shop and rider lounge all under one roof. Since opening
in November 2009, it has quickly become an unofficial headquarters for longboarders throughout the city and has inspired tourists from as far away as Australia to cross the East River for a tour of the store and facility.
It is the first longboard-exclusive store in the city and features a candy shop assortment of decks, trucks, wheels, bushings and everything else needed for the most hard-core rider to trick out the perfect setup. To help narrow down the options, riders can cruise demo boards with different setups for different riding styles and consult with Bustin riders for advice on setups, There is even a designated riders lounge where skaters can clean and tune their setups or bug out sharing YouTube videos on the big screen.
"Bustin Boards continues to drive the NYC longboard scene primarily from its customers. [They] become very attached to the company and feel a part of a larger movement — a family," says Dabonka. "Their customers are a driving force behind the growth of longboarding in NYC."
While Bustin continues to offer customprinted longboards online, there has been an in-
creased focus on servicing the local scene. Their last two releases — the Strike and the Sojourn — were designed specifically with the Push Culture skater in mind, and 2010 will see the release of several new styles, redesigns and innovations developed with direct input from the community.
"Sticking with just one spot and one deck is a crime in NY," says Earthwing founder Brian Petrie. Longboarding is "a very inclusive corner of skateboarding. Just like snowboarding got so huge so quick, it's something anyone can get involved in. Whether you just roll on the weekends, or get gnarly in a leather suit in racing, you can take it as far as you want to go."
Petrie, a veteran of New York skateboarding, started Earthwing in the mid-'90s by experimenting with modified snowboards. Not long after, he began working directly with local riders. Heinrici credits him with being an innovator in NY longboarding: "While I was out riding, this guy was in the kitchen cooking up crazy longboard designs and technology... My first experience with him was just talking about the kind of riding I did, and the next thing I knew I had a board that was made just the way I wanted it."
66 CONCRETE WAVE SPRING 2010 CONCRETEWAVEMAGAZINE.COM
The Bustin Crew making bankers angry in the Financial District.
Earthwing makes high-performance boards for all types of riders, and their crew is diverse and inclusive. For years they have organized the Friday Night Rip in Prospect Park, Brooklyn, where you'll see some of the sickest downhill and sliding tricks that are happening anywhere. This spring they released the Supermodel, a new twin-tip drop-through downhill/freeride deck. With each new board their popularity continues to rise, and with it the appreciation of the NYC longboard scene.
…gliding cross-town in the Forties, a cab cuts you off. You carve too quick and take a sideview mirror to the elbow. Catch your balance, stumble, balance, push, push back into traffic. Hop a curb, weave through pedestrians, drop back down the curb, duck into the bus lane, push, push, grab a car and jet forward all at once with full wheel wobble… Let go and propel yourself, following that fire truck — sirens blaring — speeding through the intersection. Dodge a fender bender, carve a quick right, slide stop, deep breath...
Push Culture is about combining transportation and recreation — necessity and pleasure — to improve your life. "Longboarding will always be a fun and chill thing to do in NYC," says Dabonka. "I don't really care who does it, who is big on the scene or who is winning what races. I've never taken longboarding too seriously, because it's self-defeating. The true nature of longboarding is to chill, cruise and enjoy the ride. So, just grab a few friends and skate!"
Today it's easier than ever to find a few friends. In certain locations, like Union Square, you can almost just drop by and expect to find
COMINGTO NEWYORK SOON?
THE EVENTS
BROADWAY BOMB — Every year in mid-October. The ultimate in New York competitive skating. Wear a helmet, and skate at your own risk.
something going on. And the Internet has made it even easier. Want to find out somewhere to skate after work tonight? Check out Facebook or Twitter or the Silverfish message board. Someone is skating somewhere. But while you're on your way to meet them, try to remember that just getting there may be the most fun you'll have all day.
New longboarders are hitting the streets every day. Want to slide some hills? Join EW for their legendary Friday Night Rip in Prospect Park. Want to bomb the streets with a crew? Check out Concrete Kings at their Facebook page. They have a skate most Sunday afternoons, spring through fall; they start in Manhattan and end at the Bustin store in Williamsburg, where they tune their rides and catch their breath. There are groups for any discipline, all skill levels. Bored? What's your excuse?
As the scene grows, however, so do potential problems. Heinrici, a respected voice on these streets, wants to be sure that the city continues to be welcoming to longboarders: "I think that with anything that grows it has to mature. We still want to be free and have fun but be socially responsible. When we have events we need to clean up after ourselves, and we need to promote wearing helmets. We need to create good relationships with the neighborhoods where we ride. We need to make sure that we are perceived as people creating fun and not being reckless, even if we are in fact being a little reckless."
You pick up your board, wipe some sweat off your brow, head through the door. Your friends sit there, catching their breath, cold beverages in hand, boards lined up against the bar. When they don't see you, you hesitate, and then turn, head back out. You'll be back. Drop your board, push into the crosswalk…just five more minutes… ¶
THE CENTRAL PARK RACE — June 5th… 5 miles of push and glide through the most beautiful natural scenery in the city. Did you know you can get lost in the woods in the middle of Manhattan?
STYLE SESSIONS — Every year on the Sunday after the Broadway Bomb. Have what it takes to compete with the best sliders around? See you there.
JERSEY JUMPOFF — Scheduled sporadically throughout the year, this event is a casual touring push race through Northern New Jersey just outside of Manhattan. Characters welcome.
THE GEAR
BUSTIN BOARDS — 340 Grand St., Williamsburg, Brooklyn — Longboard-specific store with hundreds of wheels, components and accessories in addition to boards by Bustin and Earthwing. Demo decks in-house. Choose from limited-edition boards, one-of-a-kind artists' prints or build your own custom board from scratch and get setup recommendations from Bustin crew members. Tip: Skate the Williamsburg Bridge to Brooklyn. You can thank us later.
UNCLE FUNKY'S — 39 Carmine St., #R1, Greenwich Village — Manhattan stand-by Uncle Funky's opens up shop this spring in the Village offering completes, wheels, trucks and even rental boards.
PARAGON SPORTS — 18th St. and Broadway, Manhattan — Good selection of decks and completes from various brands, both local and national.
SPRING2010 CONCRETE WAVE 67
300 plus skaters converge on Broadway for NYC's most epic race.
THE CHANGING OFTHE GUARD
Bondi
Bowl-A-Rama
2010
By Nick Sable
Following its success one week earlier in Wellington New Zealand, the mighty Bowl-A-Rama comp rolled into Bondi Beach, Australia for its now yearly tradition of weeklong parties, art shows, old friends, live bands and the mother of all pool comps in the Southern Hemisphere. Yes, kids, the circus was back in town. Some of the best skaters in the world converged on the iconic pool at Bondi for the World Cup Skateboarding series. Get out the sun screen, it's gonna get hot out there.
On the Friday night before the comp, Sergie Ventura took a very hard slam without a helmet while doing an alley-oop slide around the square corner of the pool. The resultant mild concussion and 10 stitches to the back of his head put him out of the competition.
68 CONCRETE WAVE SPRING 2010 CONCRETEWAVEMAGAZINE.COM
SPRING 2010 CONCRETE WAVE 69
Poolside perspective with Pat Ngoho flowing the Venice style in the Masters
Photo: John Harle
Saturday, comp day, the sun was blazing, the bleachers had been erected around the pool, the crowds began to gather and discs were being spun by the DJ. This comp is so reminiscent of the heady days of the Del Mar comps of the '80s it puts a tingle down your spine.
The comp opened with the Masters division. Steve Caballero and Lance Mountain were on excellent form; a hard-charging Jeff Grosso looked focused, and with Lester Kasai going big and the forever-smooth Pat Ngoho flowing, it was going to be a cool session. This year the Masters also featured no less than eight Australian riders, all of whom had the home crowd right behind them. The oldest
70 CONCRETE WAVE SPRING 2010
CAption TK
Mick Mulhall putting method into his run ..Go Aussies!..
Photo: Bill Fonseca
Sam Beckett from the UK. Boned frontside lienthe next generation is coming
Photo: Bill Fonseca
competitor, Wedge Francis (one of Australia's first pro skateboarders), at the age of 50 showed it's far from a kids' sport. This fact was reinforced by the three ripping Old Man Army vet team riders: Adrian Jones, Scott Spring and Danny Van.
Highest-placed Aussie competitor Mick Mulhall had the crowd in the palm of his hand as he put on his most polished powerful performance to date, which earned him third place. Glen Charnoski took a well-deserved fourth. Lance, however, suffered a troubled back injury, which in the end put him back in eighth. So a deserving Steve Caballero took the win again at Bondi with some of his classic moves that included Elguerials, Miller flips, smooth Smiths, long rock & roll slides and trademark fingerflip indy airs. Ngoho took second place – not bad as he had won the Masters in New Zealand a week earlier.
SPRING2010 CONCRETE WAVE 71
Legend Lance Mountain in classic form.
Photo: Dave Pang
Enter the pros… Outstanding runs were taken by James McInnes, Sky Siljeg, Renton Millar and Rune Glifberg – crowdpleasing, to say the least. Special mention goes to sixth-place finisher RJ Barbaro, the highest-placing Australian in the pro division. RJ skated hard and smooth. Congrats also to Nathan "Jimmy" Beck & Ti Coleing. Well done, lads.
With Millar taking a hard slam out of a 540 with the sun going down, the grip issue (or lack thereof) seems to have gotten worse at Bondi this year. "Scrape the blue paint back and start again" seems to be the general consensus. This definitely has to be resolved if this competition is to remain on the world events calendar.
Omar Hassan was skating hard with 20'plus 50/50s, McTwists and heelflip combos around the deadly square corner, which gave him a respectable fourth place in the end. Bob Burnquist took the crazy switch Bob show to a whole new melon-twisting level. After a few impressive runs he took a massive slam to the flat from a fakie air, for which he had to settle with a third place.
72 CONCRETE WAVE SPRING 2010
Grosso, Cons & Patch-good times at Bondi.
Photo Dave Pang
Masters winner Steve Caballero dailing the lines at the Friday practice. Photo Dave Pang
Bucky Lasek was back on excellent form. His first run saw him charging hard by blasting a huge 540, then taking on a massive air to fakie around the square corner saw him hang up badly. Bucky went down. This seemed to knock his confidence a little, but he seemed to regain his charging style back in the jam session part of the heat. He narrowly missed landing the fabled McEgg, and in the final cut the judges scored in second place.
Enter the 14-year-old Brazilian Pedro Barros. His hard-running snaking runs just had everyone on the edge of their seat. High-powered, technical, it was all in there. Back to back 540s, nosegrinds and total disregard for personal safety made this world class skateboarding at its best. Pedro had won the New Zealand leg of Bowl-A-Rama the week before, so getting a first place at Bondi was truly a dream come true for this young gun's career, not to mention the $12,000 check as well!
To beat the likes of Bucky, Rune and Omar is incredible. With the advent this year of many new hard-charging young guns, including Curren Caples, Ben Raybourn and the U.K.'s Sam Beckett, the times are definitely changing. A whole new generation of rippers is stepping up to the WCS series to give the seasoned pros a real run for that exclusive prize money. This was a turning point; this was the changing of the guard… ¶
Pro division winner Pedro Barros charging hard and making people sit up and take notice
Photo: Bill Fonseca
Rune Glifberg-sun flare frontside.
Photo: Bill Fonseca
Longboarding, Rattails, and Candy: a conversation with
Adam Colton
Interview and introduction by Marcus Bandy
Photos by Jonathan Jelkin
Skateboarders and skateboards come in a multiplicity of shapes, sizes, lengths and widths, and there is no other time such diversity is more apparent, and important, than the present. Longboard skateboarding is experiencing a transformation and maturation, moving away from simply being the casual pastime of surfer boys and frat dudes and expanding into distinct and vibrant subgenres, filled with creative riding disciplines, sophisticated media presentation and innovative equipment design. I've recently had the honor of befriending one of the more prominent players heading up this new movement. His name is Adam Colton. Adam is an interesting guy; he's not only a great skateboarder; but also a passionate filmmaker, photographer and weirdo outdoorsman. The following pages are a brief glimpse into the mind of this earth-rim-roaming skateboard monster.
SPRING2010 CONCRETE WAVE 75
Fire-Road Pop with Me, Malibu.
Lucid Turning, Malibu.
Ok,let's start this puppy off with the standardissue stuff: Where is it you grew up? How did you start skateboarding? And what is it you like so much about longboarding?
I grew up in good old Springfield Beach, Va., where the seagulls crow, the cats meow and large-mouth bass are a-jumpin'. I got into skateboarding when my neighborhood friend Kurt got a board, and then I told my mommy I wanted one. My first skateboard was ordered off the CCS catalog, hahah! I used to be obsessed with that catalog. I was 13 years old at the time. After college, longboarding kind of took over and I started skating long distances. I did this Skate Across the USA trip, and I guess after pushing 3,000 miles on a longboard I formed a special bond with it. Longboarding felt like it was something that I could really be a part of and contribute to, so I went for it.
By the time this interview is printed you'll be skating across Morocco, and this ain't your first rodeo, neither. What's the
draw of long-distance skateboarding?
Long-distance skating combines three of my favorite passions: skateboarding, backpacking and self-torture. I was hooked after my first trip across the USA, in 2005. And the trips continued: After that U.S. trip some friends and I skated across France, then later New Zealand, and most recently Peru y Bolivia. I love getting away from it all – living out of a backpack – simple. On such trips, every day presents a new challenge and location. At the start your body breaks down and by the end you are a machine. Your mental edge is always pushed to its limit, and every day you go in and out of a beautiful meditation/daydream mindset, brought on by the physical/mental exhaustion. You slowly get worn-in, dirty and numb and become one with the road and environment. So many beautiful and rewarding memories are formed from these trips, with more to come. Check out www.longtreksonskatedecks.com to follow our trek through Morocco.
SPRING 2010 CONCRETE WAVE 77
Can you tell us anything about the Rattail Crew? How did that start, and who's in this gang of silly-haired hooligans? And, dude, what's up with the whole half-beard deal?
I am not supposed to talk about the Rattail Gang too much, but I'll give you a brief summary. We are small in number. We are all ninja 4.0 certified –one of the hardest certifications. To be in the Rattail Crew you have to have a nasty-looking hair tail dangling from the back of your head. Two times a week, we meet up in our secret sewer spot and go out and fight crime with ninja stars and hugs. We take down a lot of the small-time criminals in L.A. and lock them up in our tree fort and put them through the "hugs for thugs program." Our research has shown that if you hug a thug long enough, goodness will prevail. The Rattail is the source of our power and a way for us to get
The half-beard days, eh? Yeah, I kept that ridiculous thing for like nine months. During my
Skate Across New Zealand trip I grew out a beard so I could store my extra food, much like a hamster does with his big puffy cheeks. I think it was toward the end of the trip I was like, hmmm? Beards make me look old; I wonder if there is a way to be young and still have a beard? [So] the halfbeard approach was born. Strangers would be like, "So, did you lose a bet?" I got that all the time. Plus, crazy people on the L.A. bus transit would always talk to me since they thought I was one of them. (And maybe I am?)
On a more serious note, can you do a kickflip on the Dancer? I tried and racked myself. This question is so serious I am freaking out. I racked myself once with the Dervish and peed blood for an hour. I was concerned and called my doctor friend Tushar to ask what the dealio was, and he told me to bathe in tomato juice and eat cat litter. "That should stop the bleeding," he said. It worked like a charm.
No, I really have not even tried kickflipping the big 55" beast. I know some kids in the Philippines that can do it though. Pretty impressive! I try to stay away from kickflipping ridiculously large things without proper tails, but I do like to bust them out on a shortboard to see if I still got the candy to make the candy bar.
Coming from a street skating perspective, I've seen longboarding associated with kook-o-beasties and dork-adoodles. My first experience of longboarding was with bros trying street and ramp maneuvers on longer boards with
softer wheels. I always thought that stuff looked kind of stinky, but it seems to me that longboarding has matured and started doing its own thing now. I'm down with that. What are your thoughts?
Yeah, the common perception in the past was that if you sucked at shortboarding, you rode a longboard. Nowadays I feel like some of the younger generation is picking up a longboard over a shortboard, which was unheard of only a few years ago. I feel YouTube has really helped push longboarding and given it some street cred. It was just a matter of time until kids started taking longboarding further, doing cooler things with it and posting up their videos for the world to see. Now there is this sustaining growth of stoke in place with a strong core group that is just going to keep spreading it.
It seems like teaching is one of your main principles. How did this develop?
It's simple: I like learning from people, and I like seeing how stoked people get when you teach them something. It is a give-and-take exercise. Why keep things a secret?
I feel that it's more rewarding to help people [and] have them be stoked, rather than hide knowledge. Sharing is growing. By all of us teaching each other, we can push each other to get better at what we do.
Nice! Can you tell us about some of the filmmaking and photography you've been getting into lately?
For the filming aspect I have been really digging smooth, subtle camera movement in my videos. The new Canon
78 CONCRETE WAVE SPRING 2010 CONCRETEWAVEMAGAZINE.COM
7D has been a big help. It is such a blessing to be able to change out lenses to get different looks. I love shooting with the 10-20mm lens. For a while now, I've been into nature photography as well as skateboard photography. With my nature shots I have gotten into HDR as well as long-exposure Neutral Density shots. For skateboarding, I just got a new flash that I have been experimenting with. Shooting at sunset or in shadow woodsy areas is where the flash has really helped.
I've been meaning to ask you this one for a minute: It seems that Longboarding has splintered into so many differing genres these days: downhill racing, freeride downhill, dancing, distance, sliding and slalom, just to name a few. I saw a video yesterday of a slide event in SD where pool legend Duane Peters was one of the judges. Crazy! Anyway, it's funny because even these varied styles of riding have further subdivisions and splintering groups within them, but somehow it works. Where do you think all of this craziness is going? Where do you see the long-term growth of such a diversified skateboarding community?
I see a lot of these varieties of skate disciplines overlapping. For instance, freeriding has been born from technical sliding and DH racing. I see in the future, freeriding also incorporating some fancy footwork – more technical moves while going down the hill. There will be no difference between switch and regular, and people will get numb to faster and faster speeds, doing stand-up slides at ridiculous speeds with a smile on their face. Progression and exploration are natural. Without progressing, longboarding
would slowly die away and would just get boring. Wait until you see the Loaded freeride board we're working on. It is a step in board progression – so stoked for this board.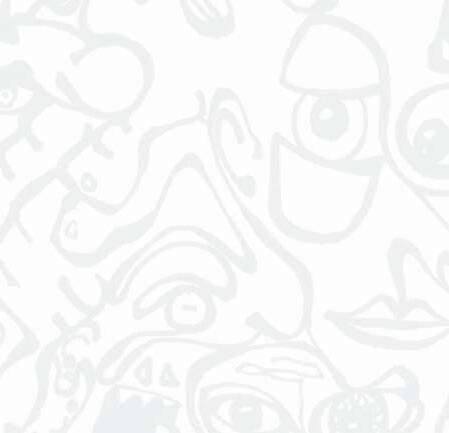 I think it's safe to say that you are one of the main creators of a new breed of skateboarding called dancing. From what I've seen in your various online videos, it looks similar to single-fin longboard surfing: implementing the use of longer, flatter boards, with a multitude of toe-to-heel foot movements, as well as an emphasis placed on fluidity of motion. Tell us about how this all started and where you think it's going.
Dancing was refined by a group of my college buds, but particularly Adam S. [Stokowski] and myself. Yeah, doing the whole cross-stepping dealio is nothing new, really, and has been done by surfers since back in the day. We just added to that. Dancing is the product of our environment. Living in Suburbia, Va., with hardly any good hills, most of our time was spent skating on flat ground or slight downhills. Carving gets old after a while, so the creative mind took over and dancing was developed. What really planted the seed in my head was when I stumbled upon one of Chris Chaput's cross-stepping and board-twirling videos. I quickly went out and learned those moves, and then from there it was just brainstorming with friends, thinking up moves of our own. Later, we began posting videos online, which slowly gained popularity and recognition, and bam-a-ram! I see dancing, or whatever you want to call it, sticking around because there are always going to be kids stuck in "no-hill-ville." I see crazy things happening
in terms of balance on the board, putting together insane flowing combos combined with slides. It is just a matter of time until some random kid just blows our minds with the next level. One person that comes to mind is one of our Loaded and Otang riders, Petter, from Norway. This kid's throwing down insane slide combos that no one can touch yet. 360 powerslide shove-its, frontside and backside; cross-legged slides, you name it.
It's been great rapping out with you, but all good things must come to an end. Any final thoughts or diamonds for the future?
Go out there and have fun. Be a doer, not a dreamer. Longboarding is great, but don't let it consume your whole life. There are many other awesome things out there in life that are worth exploring. Have variety in your life and balance. If you get a girlfriend, please manage your time wisely between her and friends. Enjoy the moment; do not be checking to see if you got a text message every minute. Wear your helmet. Every once in a while say, "Boy, you best be gittin' on gittin' on." Thanks for the opportunity to share some of my ideas. As everyone knows, people change, ideas change, and that's what keeps us growing. Who knows what I will think in five years? Big thanks to Jonathan Jelkin for taking all the pics, all my CA skating buds, the longboarding community at large, friends I play with, Longboard Larry, Loaded, Paris Trucks, monsters on the Internet and my loving, super-rad parents. Thanks for the support, everyone, and thanks to Concrete Wave and Marcus for this opportunity.
SPRING 2010 CONCRETE WAVE 79
Catchi ng Up With
By Michael Brooke
Ed Economy is one of the true pioneers in skateboarding. His involvement with skateboarding spans five decades. Back in 2002, we profiled a small portion of his incredible skateboard collection but didn't really dive into his past. As you will soon learn, Ed Economy has left a huge mark on skateboarding and in particular the joy of riding longboards.
Michael Brooke: How did you get involved with skateboarding originally?
Ed Economy: I used to spend the summers in the early 1960s with my grandparents and cousin who lived in San Diego County. My cousin was 10 years older than me (I was 10). He would take me surfing and skating with him almost every day. We would go to Oceanside or Carlsbad and hang with all his friends. In 1965 he helped me make my own board with metal wheels and scrap wood.
MB: What were the circumstances that led you to longboarding?
EE: In the early '70s, like most skaters, I was into surfing and skating. We all did the surf moves on our skateboards like the guys in the magazines. My local spot was the Norwalk riverbed. I liked big bowls, walls, riverbeds, spillways, etc. I started skating with Waldo Autry. We went to some pretty big places. We skated the Brea Spillway, Lake Bowl, Super Bowl, Vermont Drop, Toilet Bowl [and] Baldy pipe, to name a few. Nothing to this day was as gnarly as the Brea Spillway. It was longboard heaven. With a longer board you could carry more speed, cover more ground and do surf maneuvers not possible on a short board. At this time (1972-1974) I was riding 36" to 40" boards — barefoot, of course.
MB: Describe some of your earliest longboards.
EE: In the early '70s I rode 36" round pintails made from mahogany with rounded top rails, sort of like mini guns... The mahogany was easy on the
bare feet, with roller skate plates and clay wheels. Next it was 36"-40" boards. All were surf-style shapes. I had swallow tails, diamond tails, winger stinger swallow tails, whatever they were surfing on. I shaped them out of wood to match what the surfers in the magazines were riding. The truck and wheel combo was Sure Grip trucks with Stoker wheels.
I was at a Ventura Downs skate contest (don't remember the year) and I saw Tom Sims riding a 44" or 48" board during his freestyle routine. I went home and made a new 48" board and a 60" board. The 48" was more for pools and tight vertical spots; the 5' board was for monster bowls, giant spillways. In time all I rode was 5' boards on everything, and I had 6' boards for banks and large bowls.
MB: What was the response like to the quivers piece in SkateBoarder magazine?
EE: It was good. People got to see the different types of boards that could be used for different terrains. Most people thought a long board
80 CONCRETE WAVE SPRING 2010
Ed Economy (left) with legendary surfboard shaper Ben Aipa.
Ed carving Paramount Skatepark at speed late 70's.
was only for going downhill — when in reality they were good for banks, freestyle, bowl riding, cruising or just everyday riding — and for pools for those who could.
Most people never got to see me skate. I never entered contests, never liked crowds. My boards were designed for surf-style skating, not contests and tricks. I was happy riding with friends down the face of a huge wall, spillway, secret ditch or pool. When the magazine showed my quiver the most common question was "What do you use those for, [and] how do you ride them?"
MB: I seem to recall another piece on longboarding in SkateBoarder — how did that come about?
EE: That was "The Cult of the Longboard" [Editor's note: June 1978 issue]. It was what all of us, the longboarders, had waited [for] and been hoping for — a little history and some recognition on our type of skating, the true art of surf-style skating. It was one of the most disappointing things I had ever experienced. I was in my prime. I was carving 5' boards on 16'-20' high flat vertical walls, riding all the pools I could, riding giant spillways, carving pipelines... I was racing slalom, doing freestyle, everything on a 5' board. I was doing my thing. I sat down for a question-andanswer interview. I thought, "Now people can see how we skate."
When the article came out there was not a single shot of me skating, just the opening page of me holding my longboard. I was told it was a last-minute change made by an individual who worked at the magazine. They had some great shots of me and never used a single one. There were some great surfers/longboarders in Florida and other areas that got left out completely. That's when I learned about the politics of "who knew who" carried a lot of weight.
MB: Why do you think longboarding didn't really take off in the '70s and '80s?
EE: It was all about the available terrain to ride. Most all of the banks, ditches and skate spots were now all illegal to skate. So you were forced to ride the small banks and bad designs of most of the local skateparks. Upland, Paramount, Lakewood, Del Mar, Marina Del Rey and a couple of parks in Florida were longboard-friendly. Most of the other skateparks were not designed with flow in mind but more about a bunch of small crap and banks; it was all about making money. With a longboard you had to be able to drop over ledges, bottom out and scrape as you entered without getting pitched. To the common skater it was not possible.
In the '80s parks were closing and it went to hardcore street skating: walls, curbs, obstacles, whatever your imagination came up with. Ramps were big again. The '80s was more about soul skaters — no cares, no worries, just shut up and skate. It was its own colorful period. Longboarding did not fit into the '80s style of skating.
MB: Why do you think longboarding has become so popular nowadays?
EE: Just like snowboarding, longboarding needed some time to grow some roots. It needed to be exposed to those who could help push it to the next level. Once the surf market surrounded the longboard market, it was on. Everybody who [saw] their surf hero riding a longboard wanted one too. Most surfers can jump on a good longboard and shred; put them on a short board, it's a different game.
Here is my quote from "The Cult of the Longboard":
Ed speculates: "Someday someone will come up with such a hot, functional longboard that everybody will get into it. Even if they ride a little board, they'll want a longboard on the side. Like with surfing, you have your fish (a small, wide shape with two fins) for small waves and your gun for big waves."
And Ed just may be right. After all, longboarding is surfing, even if the waves are concrete.
There you go, as I said 32 years ago...
MB: What do you think the future holds for longboarding?
EE: There is no end to longboarding now. The only problem is the bigger it gets, the more junk that's on the market. The cheaper the product, the bigger the chance of people getting hurt. I have been to several ASR shows in San Diego. I've spent lots of time going over people's products and asking questions. Most could not give me a good answer. They look at me like, "Who's this old guy?" There are lots of good companies now making good products; let's just hope the cheap crap goes away.
MB: Who is your favorite longboarder today?
EE: I like anybody who rides any type of longboard. Let it be downhill, slopestyle, streets or parks; it's all about surfing the streets. My favorite pick would be Brad Edwards. He truly stands out as the best all-around longboarder there is. He does it all with such style; I could watch him all day.
Any final comments?
EE: I would like to thank Tom Sims for believing in me 30-plus years ago. I was just a skater/surfer who did what I loved. Being on the Sims team was something most kids could only dream of. And a big thanks to all the guys at Gravity Skateboards. They have worked with me on making one of the best possible longboards on the market today. I can honestly say I have seen boards with better-looking graphics, betterlooking wood, pretty wheels...but nothing rides better than a Gravity Ed Economy Longboard. ¶
SPRING 2010 CONCRETE WAVE 81
Probably one of the first people to do slalom with a 5 foot board!
WITH A CAUSE An interview with Unity's
In the summer of 2009, I happened to receive a rather intriguing e-mail from a company called Unity Skateboards. I wasn't too sure who they were or what they wanted, but they piqued my curiosity. My response back to them turned out be a kind of test. They had sent out several e-mails to members of the skate media just to see what kind of reaction they could provoke. As I started to learn more about the company, I began to realize they had a very different take on skateboarding compared to most companies. Unity seemed to be at odds with a number of people in the skate establishment. This has led to quite a few feathers being ruffled. Recently I had an opportunity to meet up with Tyler Creason, the 24-year-old cofounder of Unity, and discuss his take on things.
I started our conversation by asking Tyler what exactly the company stood for. "We are Unity – the pure definition of what the word stands for," he said. "Skateboarding, to me, is a part of me, like my arm or leg. It has been that way since my feet first touched a skateboard: a new vision, a new way of looking at the world."
The company was started in 2005 with a focus on what Tyler calls pure, true skateboarding. As he explains, "We realized how bad the industry was cheating people: gimmick games, outsourcing products, spending kids' money on pure aesthetic things that only help the company, not the supporters." Tyler says that when he was first introduced to this, he was offended. "It was as if someone had taken my heart from me. I refused to let it go on." With the support of his business partner, Randy Longbine, Unity feels they are there to change skateboarding. "We want to support those who believe that skateboarding can once again mean something," Tyler says.
Of course, this depends on your definition of what you think skateboarding should "mean" to
Tyler Creason
by Michael Brooke
people. On this note, Tyler's philosophy and business practices have butted heads with some in the industry. "We will never outsource our products to a poorer country, for cheap labor and higher end profit gains," he said.
I reminded him that most folks don't care where skate products are made. He responded sharply: "I wish skaters cared. I wish skaters knew ams and pros have so many decks at their hands, they can go through five a day – and that's fine. But to the kid saving up for a deck, or a parent wondering about their paycheck, getting value for their hard-earned dollar is important." Tyler believes many skate companies are concentrating solely on themselves. "They aren't caring about skateboarding," he said. "All they are caring about is quick money."
Tyler believes many skate shop owners don't even know anymore where anything is made unless they look at the actual product. "Do distribution catalogs show you where each brand is made?" he asked. "Not the manufacturer – I can understand wanting to keep that secretive – but the COUNTRY it's made in. Don't give me this 'domestication' BS, either, where you order Mexican or Chinese blanks and put a pretty paint job on them in America and put a 'Made in the U.S.A.' sticker on it. I pity those dudes."
Tyler says many in the skate industry have been dishonest. "A number of skateboard companies are doing all of their business in Mexico, China, Russia and any other country that doesn't have the same work equality standards of the United States. They can pay the workers extremely low, not have to worry about working
conditions, put a nice paint job on it and call it a skateboard. I've seen these factories; it's horrible." He is also critical of manufacturers operating in the USA, but doing it "tricky." "They buy cheap Chinese or Mexican blanks, bring them to
82 CONCRETE WAVE SPRING 2010
Rebel
Photos by Broome
America, put a paint job on it here, shrink wrap it and send it out."
But for Unity it goes beyond the outsourcing issue. "We don't want to lose our integrity to money and fame. Unity aims to be a company FOR skateboarders and only skateboarders. You're not just a profit margin; you're sup-
porting an ideal that things can be better." Unity believes that a time will come that true skateboarders will once again gather under one roof. "The most important thing we do is tell the truth, always" says Tyler. "We want to be a transparent company to both our customers and man. We are dedicated to birthing the new standard in skateboarding."
Tyler says Unity is committed to changing how pro riders act. "Not one single rider for Unity Skateboards will ever treat a fan bad or act as if he is too good for something. We will NEVER forget where we came from." He is disdainful of pros living so lavishly. "Companies taking tours all over the world? That's all nice, but what about that guy or kid sitting at that skate shop counter, waiting for a customer to come through their door, still dreaming skateboarding is alive?"
In mid-November Unity found out that an ex-teamrider had hijacked their entire website. I asked him how he was dealing with this unfortunate event. "Let me start off by saying all the guys at Unity have forgiven this guy, even though he has shown no remorse nor has he done anything to justify his actions," he said.
Tyler explained that one of their old team riders was let go (and he wanted to go), for being basically dead weight. "He never did anything, always expected the most and didn't even follow through with this contract he legally signed. He went to a skate shop sponsor and another board sponsor. We couldn't understand it; both of those companies are strictly money huggers, the most for the least, higher-end profit gains. One actually said, in response to me asking 'Why do you continue to use outsourced wood and hurt America even worse?': 'Americans gotta look out for themselves.' Well, sir, in my America, we look out for each other, as we do on Unity." The fallout of this ex-teamrider's departure has been one of intense struggle. Without going into much of the details, five years' worth of work was wiped out. But Unity vows to rebuild and get things back on track. I have no doubt they will.
For the past several weeks, I have shared a diary of Tyler rants and raves at the CW website. While I don't agree with everything he writes, there was one piece that really struck a nerve. Here is an excerpt:
"A store blog blogs about their latest products, hype machines, which skater is blowing up. A typical magazine blog will do the same, only on a higher level and personal skater blogs are just them repeating the other two sequences, in their own words. However, I have ran across some people who made me go "wow...they
get it" I love those the most, I hope they start reaching as many people as I do through this.
I want every skater to be weary of what is said to you. Think for yourself on what words are told to you by shops, distributions, corporate owned magazines and do your OWN homework to find the truth. Never be afraid to ask questions and don't just accept the status quo. That is not skateboarding, nor has it ever been.
This new level of understanding is really bringing about a lot of positive change and I want to thank not only the supporters of Unity Skateboards, but the supporters of Skateboarding. More and more are seeing and agreeing, this is no longer about money, or hype machines, latest pro here, biggest AM there, it's about freedom and doing what you love. It's beautiful.
I got told recently skateboarding isn't a " hey, lets hold hands and be together" sport. It's an "F- you, if you're not apart of the scene, you're a "kook" and will be shun away. My first question is: How can a person be shun away from something they do completely for themselves? You can't stop them, you can try to manipulate and change them...and, you usually do a good job at it...but, that's slowly stopping too, as we know.
I grew up farming, I grew up working your hands so hard they bled. Thinking it was funny when you got into a punching match with your friend. Drinking home made whiskey and smoking unfiltered cigarettes. My family has been so poor before, we counted change to get gas and food. I've lived off the land and thanked God for his simple blessings. I grew up getting beer bottles thrown at me from cars for just SITTING on my skateboard. Guys stopping to pick fights just because of the clothes I wore. Being the ONLY skateboarder out of 400 something students at a high school. Isolation you couldn't imagine.
Now, I see Pentagrams drawn on sh*t from 14 year olds because companies are promoting that. Seriously, freakin' Pentagrams? You're a joke. Little kids idolizing pros that I KNOW are drug addicts, bad. That could honestly give a sh*t if your board breaks in a single session...as long as their check keeps coming. So, my response to you is a big ole screw you, bankers. I am so proud to be apart of a segment in Skateboarding that is not only taking over you, but also setting so many people free.
In the eternal words of one of Unity's Am's, Wil Mayfield. "I can go cruise a parking deck, just feeling the carve and turn of the board. The sound of your wheels just grinding against pavement, screaming with your friends....that's skateboarding. Freedom, fun, not a paycheck or car, your soul"
Skate for yourself, skate for freedom, accept each other, keep the true ideas of revolution burning. Don't let them hold you back for one more second of your life. Go out and be free." ¶
SPRING 2010 CONCRETE WAVE 83
So Revolutionary In '76
Photographs by Bjorn Barblow
Words by Peter-Paul Luftwaffle
SPRING 2010 CONCRETE WAVE 85
My
friend Bjorn and I went down to Santa Monica to check out the skateboard exhibit they have going on. Personally, I wasn't that excited with the idea of looking at obsolete equipment, but to my surprise, there were some pretty killer old boards and other artifacts of Skateboarding's yesteryears. The real highlight of the day, though, was a talkative guy that was hanging some of the boards on the walls in the museum. He was extremely ready to "share" his inexhaustible knowledge of the history of skateboarding. The dude was so persistent and energetic in his "sharing" that Bjorn and I felt somehow obligated to listen to as much as we could stand—stuff about how "this Sims board was so revolutionary in 1976", and how "that Flexomaximus deck, right dar, was ridden by Mikey Shredlove at the first Broberry Hill slalom contest in Lodi, CA. I'm not even sure
that it's calculable how many times this dude dropped "Jay Adams" on us. Maybe I don't have much patience for this particular form of "sharing"? Or maybe the dude was just lame? The truth likely lands somewhere in between. Surprisingly enough though, we did find some time to look at the boards and ponder our own thoughts. The one deck that stuck in my mind was a Jim Thiebaud, by Santa Monica Airlines—the one with the comic strip graphic. I loved skating that board. It was the first board I learned backside shifting ollies; the ones where you pop it up, grab your nose with your trailing hand, throw your lead hand up over your forehead like a lady in shock, and then slap that puppy back down as stylish and smooth as possible. I think Bjorn said he remembered having the World Industries Colvinetics board? That board was def a great shape, and I'm always down for making fun of L. Ron Hubbard. Sorry Important Celebrities.
86 CONCRETE WAVE SPRING 2010 CONCRETEWAVEMAGAZINE.COM
Later on, we thanked the museum staff and said our goodbyes, slipped out and headed to a British pub for a beer, or five. We were so drunk (on nostalgia) that we made plans to hit up the Venice bowl the next morning, and once a week from then on. Dude, we're seriously doing this! We both ended up flaking out the next morning, but we have actually been hitting up the Venice Bowl now and again—shredding-the-gnar and whatnot. We even shaped some of our own boards that are inspired by the early '90s boards we'd seen at the museum. If you get a chance, I suggest strolling on over to Santa Monica and checking out the exhibit. It runs through May 30, 2010. Just watch out for any dudes wantin' to "share" with you. Peace.
California Heritage Museum "SKATEBOARD: Evolution and Art in California." 2612 Main Street Santa Monica, California 90405
SPRING 2010 CONCRETE WAVE 87
BY MARCUS RIETEMA | PHOTOS: PIERRE VAN DER SPUY
SOUTH AFRICAN SHOWDOWN
After eight World Cup races spread over five continents, it all came down to a battle between Canadians Mischo Erban and Scoot Smith. Hot Heels Africa was held December 11-13, 2009 in Kogelberg, South Africa. Coming into Hot Heels, Scoot was the defending IGSA World Cup Series Champion and Mischo the two-time runner up. Last year, Scoot already had the championship in the bag prior to the final race. This year he went into South Africa as the underdog with momentum on his side.
Erban could have wrapped up the Series Championship with a strong result at the World Championships in Australia. Instead he had a disastrous race, getting eliminated in the first round. That opened the door for Scoot, who seized the opportunity with a solid second-place finish. The points he earned in Australia moved him into second place overall in the World Cup Series Championship. If Scoot could win Hot Heels and Mischo would finish third or worse, Scoot would repeat as the Series Champion.
On the weekend prior to Hot Heels, Mischo opened the door even wider for Scoot. During
the Houwteq Downhill Challenge National race, Erban crashed heavily, resulting in a severely sprained ankle. It was touch and go for Erban the entire week to see if he could even compete. By Friday his condition had improved enough that he could ride, but to beat Scoot, Olivier Bareaud, Mike Zietsman, Stefan Ruefli,
Houwteq winner Oliver Nielsen and a whole slew of other talented racers while nursing an injured ankle would be a tall order. It looked like Mischo's only hope for the championship would be one of the other racers beating Scoot.
Hot Heels Africa is the longest-running event on the IGSA World Cup Series circuit, and 2009 marked the seventh consecutive year for
the race. The South African Gravity Racing Association (SAGRA) does a fantastic job organizing the event each year. Erban had visited a physical therapist on Friday morning before heading to practice. As a result, the mobility in his ankle was much better and he was back in his tuck. He took it easy pushing off the line but was flying down the course. Scoot, Ruefli and Bareaud were all charging. Loom ing in the back of everyone's mind was the next day's qualifying session.
In Saturday's first qualifying run, Zietsman from South Africa recorded the fastest qualifying time. Smith was second while Nielsen from Denmark was third, proving his win at Houwteq the previous week was no fluke. Erban had a solid first run under the circum-
88 CONCRETE WAVE SPRING 2010 CONCRETEWAVEMAGAZINE.COM
Scoot Smith battles Oliver Nielson in the Final
Mike Zietsman finished 2nd on his home course.
Olivier Bareaud negotiates the spectacular Kogelsberg course
Switzerland's Stefan Ruefli came home in 6th
stances to finish fourth. In the second qualifying run Erban pulled off the seemingly impossible when he uncorked the fastest run of the day. Scoot finished second with Zietsman and Nielsen finishing third and fourth, respectively. By qualifying number one, Erban was back in the driver's seat to win his first IGSA World Cup Series Championship.
Sunday morning greeted everyone with a "Black South-Easterly" wind. These winds produce gale-force gusts and the mountainous terrain causes them to swirl unpredictably. The wind was whipping up clouds of spume on the Buffelstal Dam and blowing hay bales onto the track. It was going to be a crazy day!
The early heats ran pretty much as predicted by qualifying. Mischo and Scoot both advanced to the final, along with Zietsman and Nielsen.
Local racer Richard Dweza confirmed his fifthplace qualifying position with a place in the Consolation final. Joining him was the number six qualifier Ruefli from Switzerland, Bareaud
from France and Ben Malherbe, who made it despite qualifying 16th. The Consolation final saw an ecstatic Dweza take first, with Ruefli second, Bareaud third and Malherbe fourth.
With the Consi finished it was time for the final. Conditions were wild and extremely challenging with strong, gusting headwinds down the
The other three riders shot past him. Mischo brushed the bales coming out of Lloyd's, but recovered and flew past Nielsen and into the lead down the straight. The other three were trying to stay close enough to draft him in the strong headwind. Zietsman took advantage of the draft to shoot past Nielsen and Scoot on the uphill, but he could not catch Mischo.
Erban then had a tailwind all the way to the finish, leaving no possibility of drafting for the others. There were several anxious moments for Zietsman and Scoot in the side winds near the gate. Both were nearly blown off the course as they battled for second place. Mischo came charging down to the finish to earn the win and the 2009 IGSA World Cup Series Downhill Skateboard title. It was a well-deserved and
straight, changing suddenly at Baboon Bend to a tailwind. The final was going to be tricky. Amazingly, the entire 2009 season came down to the last heat of the final race of the year. If Mischo would finish first or second, he would be the champion. If Scoot won and Mischo was third or worse, Scoot would be the champion.
The race got underway with Zietsman doing his usual fast start, while Mischo was pushing mongo to prevent further damage to his injured ankle. He sat third behind Nielsen. Scoot was holding back in fourth place. Zietsman was first coming into Lloyd's Left but then air-braked quite hard.
popular victory. Zietsman managed to stay ahead of Scoot to finish second. Nielsen finished fourth in his first World Cup Final round. The top riders seemed to revel in the challenges presented by the crazy conditions.
Mischo's dominating win put an exclamation mark on his year where he showed he could consistently qualify fast and finish on or near the top of the podium at every event. Erban showed the true makeup of a champion by overcoming adversity and not simply competing, but going out and winning Hot Heels Africa. Congratulations, Mischo!
Hot Heels Africa World Cup
1. Mischo Erban, Canada
2. Mike Zietsman, South Africa
3. Scoot Smith, Canada
4. Oliver Nielsen, Denmark
5. Richard Dweza, South Africa
6. Stephan Ruefli, Switzerland
7. Olivier Bareaud, France
8. Ben Malherbe, South Africa
SPRING 2010 CONCRETE WAVE 89
L-R: Zietsman, Erban, Smith & Nielson celebrate on the podium
Mischo Erban overcame adversity to clinch the 2009 World Cup Series title.
Oliver Nielson from Denmark finished a solid 4th
Local Richard Dweza won the Consi to finish 5th
BY MARCUS RIETEMA
2009 IGSA WORLD CUP SERIES REVIEW
TFor many 2009 will be remembered as the year of the Great Recession, when many around the world suffered through difficult economic times. The sport of downhill skateboarding was fortunately able to weather the storm better than most. Sponsors were difficult to come by and some events were canceled, but the organizers tightened their budgets and were able to provide a full IGSA World Cup season.
The racers responded by coming out in record numbers. An IGSA-record 642 skaters competed in 2009. Participation in IGSA World Cup Series events actually increased by 20%! And more top competitors were attending multiple events, resulting in the tightest points battle ever.
Martin Siegrist battled all the way down the course. Lundberg eventually prevailed to earn second and Siegrist was third.
The Graveyard Call
July 24-26
Argonay, France
Peyragudes 2Luxe Cup
July 15-18
Peyragudes, France
Traveling to Europe for the first time was the California duo of James Kelly and Louis Pilloni. Both skaters brought speed and a standup style with them that immediately raised the sport's level to new heights. Mischo Erban qualified number one, followed by Pilloni and Kelly. In the final, Pilloni simply ran away with it. Erban crashed and finished fourth. 2007 Series Champion Erik Lundberg and three-time World Champion
The Argonay track is narrow and technical, so the decision was made to run in a one-on-one, two-racer format. Pilloni picked up right where he left off in Peyragudes to qualify number one. Kelly was second, followed by Siegrist in third. In the final, Scoot Smith nearly crashed out 25 meters (75') from the finish line but gathered it back together for the win. He won it the hard way, beating Adam Yates, Yvon Labarthe, Kelly, Patrick Switzer and finally Mischo Erban in head-to-head heats. It was the first win of the 2009 season for the reigning IGSA World Champion. Newcomer Nicolas Robert beat Switzer to earn third place.
Padova Grand Prix
July 31-August 3
Teolo, Italy
The IGSA World Cup Series traveled to Italy for the first time in 2009. Qualifying number one in
Teolo was Siegrist. Pilloni turned in another solid qualifying performance to start second, followed by slalom ace Ramón Königshausen in third. After a crash-filled race day, the final was set. Siegrist went to the front and never looked back. Switzer rode cleanly into second, while Stefan Ruefli and Lundberg had a good battle all the way for the final podium spot. Ruefli eventually prevailed to finish in third.
Eastbourne Speed Days
August 21-23
Eastbourne, England
Coming into Eastbourne, Erban was sitting on top of the point standings. His consistently high finishes were scoring lots of points, but he was feeling the pressure to earn his first win. Mischo was the fastest in qualifying, followed by Smith in second and William Brunson in third. Sunday's race was a battle of attrition. The final came down to Erban, Smith, Switzer and Christoffer Sanne. Mischo ran away in the final for the win. Scoot barely beat Switzer in a photo finish for second.
90 CONCRETE WAVE SPRING 2010 CONCRETEWAVEMAGAZINE.COM
Louis Pilloni was stoked after winning Peyragudes.
Photo: Marcus Rietema
James Kelly flying in France. Photo: Seb Dubois
Martin Siegrist enroute to victory in Italy.
Photo: Bob Ozman
Maryhill Festival of Speed
September 2-6
Goldendale, Wash., United States
The Festival of Speed featured an intense final qualifying session. Erban came out on top, followed by Kelly and Nathan Lang. On race day the weather changed from sun to rain and back multiple times. Everyone was forced to adapt to the ever-changing conditions. After a chaotic afternoon of heats, the final lined up with Erban, Smith, Switzer, Kelly, Lang and Douglas Silva from Brazil. There were numerous crashes among the finalists on the 3.5-km (2.2 mi) course, but eventually it was Switzer who prevailed. Silva was second, Kelly third and Lang finished fourth.
Malarrara Pro Teutônia
October 23-25
Teutônia, Brazil
Teutônia is the fastest track in the world and commands the highest respect from all who compete there. A special "Speed Run" was held to establish the Official IGSA Speed Record.
Erban set the world record with a speed of 113.02 km/h (70.23 mph). In qualifying it was Silva first, Erban second and Siegrist third. Sunday's racing action was intense. Scoot was fortunate to be uninjured after crashing at more than 110 km/h. Erban was victorious in the end to become the season's first two-time winner. Silva was second, Kevin Reimer third and Siegrist fourth.
Newton's Playground/ IGSA World Championships
November 27-29
Bathurst, Australia
The 8th Annual IGSA World Championships were awarded to Newton's Playground, making it the most important race of the year. Nearly every top downhill skateboarder in the world was in attendance representing 16 different nations. Siegrist qualified number one, followed by Erban and Smith. With a good result, Mischo could have wrapped up the series championship. Instead he crashed out in the first round. Kevin Reimer won the race and was crowned the new World Champion. Scoot finished second, keeping his series championship hopes alive. Canadian Andrew Chapman was third and Olivier Bareaud fourth.
Hot Heels Africa
December 11-13
Kogelberg, South Africa
Mischo Erban came to South Africa hoping to secure his first World Cup Series title. After sustaining a severely sprained ankle a week before Hot Heels, it looked like his dream would escape him. Erban proved his tenacity when he overcame the pain to qualify number one. Scoot qualified second and Mike Zietsman third. On race day, the whole season came down to the final heat. Mischo overcame adversity, won the race and the World Cup Series Championship. Zietsman finished second and Scoot third.
Mischo is World Cup Series Champion
When it was all said and done, Mischo had an amazing year. He won three races while nobody else had more than a single victory. Mischo was the number one qualifier on four occasions and also set the IGSA World Speed Record in Brazil. No other skater produced comparable results to Mischo's. 2009 will go down as one of the best on record for the sport of downhill skateboarding. Participation increased, spectators increased and the level of the events continued to improve. The World Championships hosted by the Australian Skateboard Racing Association (ASRA) set new standards for technology and organization. The 2010 season is just around the corner. It's going to be exciting watching the sport reach new heights in the coming year.
2009 IGSA World Cup Series Final Results
Mischo Erban, Canada
Scoot Smith, Canada
Patrick Switzer, Canada
Martin Siegrist, Switzerland
Louis Pilloni, United States
Kevin Reimer, Canada
James Kelly, United States
Stefan Ruefli, Switzerland
Erik Lundberg, Sweden
Christoph Batt, Switzerland ¶
HOLIDAYS2009 CONCRETE WAVE 91
Kevin Reimer winning the worlds in Australia.
Photo: Melissa Ransom Switzer, Erban and Smith shared the British podium. Photo Marcus Rietema
Dan "DeafBoy" McCabe
Deaf, bored and 10 years old in Huntington Beach, California, Dan "DeafBoy" McCabe borrowed a friend's plastic skateboard and cruised the streets of his suburban neighborhood. He was hooked. At 16, his family relocated to the high desert of Sedona, Arizona, where he finally had a board he was proud of, a SAlba Bevel with Indy 169s and Blackhart wheels. Those were the days...punk shows at night and skating the Sedona Ditch and What Pool during the day. An apprenticeship at 19 in the Sculpture Works bronze foundry fostered his love for the hot, dirty, loud, dusty and smoky world of fine art metalwork.
Fast forward 26 years that were filled with metal sculpture, skating pools and family. The creation of the sculptural skate table "PigZig" is a culmination of Dan McCabe's life. Crafted in Dan's current home town of Prescott, Arizona, the "PigZig" boasts over-vert trannies throughout its hand-fabricated steel construction. Imagine planting your feet on that cantilevered 12" pig deck with the sexy black Formica bottom and riding those DeafBoy modified Indy 369s with smooth 75 mm BigZig wheels.
Find your line but only in your mind.
Check out the progress of Deafboy's next piece in the series, PigZig 2.0, at mccabesk8works.blogspot.com.
92 CONCRETE WAVE SPRING 2010 ARTISTS PROFILES
Victor Perez
Every skater is an artist. Fumbling at first to blend body and board, despite gravity's bounds and physical limitations, they strive to become art. Eventually harmony occurs, recycling old moves into new, using creativity to overcome forces once impossible. The trucks, wood and wheels light the way to a new state, allowing each piece of art to shine.
Victor Perez uses this model, blending skateboards and light into the art that is each sk8lamps creation. Recycling old, new and rejected skateboard decks, he creates uniqueness that shines from floors, walls and tables. With only the limits imposed by mind, surmounting previous form, each work represents a new state.
It doesn't take much to figure out this combination. When considering his love of light, lifelong art interests, recycling values and his status as a former professional skater, this Philadelphia native really puts a biographical and green statement in every work. For more information on Victor Perez, his art, green events and sk8lamps, you can catch up with him at a local skatepark. You'd better be quick, though, as he likes to skate fast. If you're feeling slow just visit sk8lamps.com.
— By Don McManamy
SPRING2010 CONCRETE WAVE 93
GAGE
BOAN age 14
WORDS: MIKE ROGERS PHOTO: GARRET SHIGENAKA
Gage Boan is a very soft-spoken young man. He has been skating Cocoa Beach skatepark for the last few years. He recently took a six-month trip to California, and when I was out there, I saw how easily Gage adapted to all the different skateparks and was putting down really good lines and skating fast with a lot of tricks. In 2009 Gage finished third overall in his age division in the Grind For Life Skatepark Series here in Florida. He placed second in the Vans Mini Ramp contest in California at the Block in Orange County. It's good to see Gage shredding all over the whole country this year. I can tell that his travels really made a huge difference in his skateboarding. Watch for Gage at a skatepark near you!
MIKEY CHANEZ age 16
WORDS: GLYNN OSBURN PHOTO: SEAN PEARSON
"Silent but deadly," cliché though it may be, is probably the best phrase to describe Mikey's skating and personality. I've been skating for a decade and he's only been skating for two and a half years, but it never fails that I'll be sent home in a game of S-K-A-T-E, thanks to some ridiculous trick like fakie ollie late shuvs. So, I've reduced our games to S-K-8, giving him fewer opportunities to land tricks. This is the only way I can attempt to redeem my pride. I'm often envious of the skill he's acquired in such a short period of time. He's always on another level when it comes to the things he skates and the tricks he does, anywhere, all the time. Mikey is generally a quieter guy, but he always sparks us all up with random facts/jokes/observations/phrases. He makes his gear last because he's very grateful to have it, and he's a very respectful, enjoyable character with whom we look forward to taking a long journey to the top. Sponsors: Drawn Skateboards, Rush Bearings.
ANNIKA VRKLAN age 6
WORDS: CHRISTINE VRKLAN PHOTO: PATTY SEGOVIA
When one thinks about skateboarding, one doesn't expect to find a girly-girl skating with her trademark helmet with pink bunny ears. But that is exactly what you will find on any given day at the Encinitas YMCA skatepark.
Annika Vrklan loves skating everything at the park — mini ramp, bowl, street, vert — and she is always trying new tricks. Annika has been skating for one and a half years and competing for one. She looks up to a few girl skaters and hopes to achieve new heights in the boy-dominated skateboarding world. A few of her favorite skaters are Cara-Beth Burnside, Mimi Knoop and Lyn-Z Adams Hawkins because "they skate everything really fast!" You can catch Annika doing any local competition, CASL each month, at the Cal State Games, King of Groms, GRO clinics and at the All Girl Skate Jam at the Vans Warped Tour at many stops this summer (her second year). She will also compete in the Supergirl pro-am jam for the second year. Flow: Hoopla, AGSJ, WHAT Wheels.
JOMAR GUZMAN age 18
WORDS: HECTOR VALLE PHOTO: JORGE MORALES
Born in Quebradillas (Little Creeks), Puerto Rico, Jomar began skating at age 14, inspired by his big brother Jose "Cholo" Abrams, starting with a street skate at first and moving on to slalom and downhill. He has won the top races on the Island of Puerto Rico over the last few years, including first places at the Guajataca Downhill 2008 and 2009, and first place at the Schools District Downhill. Jomar just graduated from high school, and after traveling to and placing third overall at Danger Bay 8 in Canada, he is ready to travel the world. Jomar is a determined young man who has a quiet demeanor, but is always observing and calculating. He works part-time at his dad's car-repair shop in Camuy, Puerto Rico and hopes to raise enough money to get started on the IGSA circuit this year.
94 CONCRETE WAVE SPRING 2010 CONCRETEWAVEMAGAZINE.COM
presented by
SPRING2010 CONCRETE WAVE 95 As a subscriber you will receive the following SIX FREE GIFTS during the year: SAVE $10 WITH A TWO-YEAR SUBSCRIPTION! THREE WAYS TO SUBSCRIBE: NAME_______________________________________________ ADDRESS______________________________________________ CITY/STATE____________________________________________ ZIP_________________________________________________ 1. Send a check or international money order made payable to Concrete Wave. Mail to: The Indaba Group Attn: CW Subs PO Box 1895 Carlsbad, CA 92018. 2. Call Concrete Wave toll-free at 1-866-678-9283 (WAVE) with your credit card 3. Pay Pal mbrooke@interlog.com USA SUBSCRIBERS RETURN THIS CARD TO: THE INDABA GROUP — ATTN: CW Subscriptions PO Box 1895 Carlsbad, CA 92018. ONE YEAR SUB $26 US TWO YEAR SUB $42 US CHECK IF GIFT SAVE $10! January — CW stickers March — Buyers guide April — CW mystery gift (sorry, no hints) June — CW patch September — CW DVD November — CW calendar $26 for one year (5 issues) $42 for two years (10 issues) — SAVE $10 CANADIAN ORDERS $26 CDN for 1 year $42 CDN for 2 years includes GST INTERNATIONAL ORDERS $38 US for 1 year Send to: Concrete Wave 1136-3 Center Street Suite 293 Thornhill Ontario L4J 3M8 IMPORTANT: please make check payable to Concrete Wave SPIKE SAYS
Spike — the official mascot of CW. Photo: Dan Bourqui
SUBSCRIBE!
SKATEBOARD SHOPS LIST
ARIZONA
Sidewalk Surfer
2602 N. Scottsdale Road Scottsdale 480.994.1017 admin@sidewalksurfer.com • www.sidewalksurfer.com
CALIFORNIA
Board Gallery 3333 Newport Boulevard Newport Beach
714.902.3769
Cellular Skate 6787 Carnelian Street Alta Loma 909.941.1004
Mike McGills Skate Shop 335 First Street Suite #S Encinitas 760.943.7730
Mike's Bike Shop 5507 West Pico Blvd. Los Angeles 323.935.4338
Viva Skateboards 1709 Howard Road Madera
559.664.8997
Bill's Wheels Skateshop
1240 Soquel Avenue Santa Cruz 831.469.0904
Purple Skunk Purpleskunk.com
5820 Geary Blvd. San Francisco 415.668.7905
CCMF/Toyland 1260 Palm Street San Luis Obispo, CA 93401 805-801-6653 ccmfjay@yahoo.com
The Trading Post 622 Upham Street San Luis Obispo
805.801.6653 ccmfjay@yahoo.com
Sonoma Old School Skate and Surf
1001 Broadway Sonoma 707.938.5500 skatesos.com
Cellular Skate 287 Mountain Ave Upland
Tel: 909.981.8856 cellskate@verizon.net
Maui and Sons
1415 Ocean Front Walk Venice Beach mauiandsons.com
COLORADO
All Board Sports 1750 30th Street Boulder 303.415.1600
Board Lords Foothills Mall 215 East Foothills Parkway Suite
(J-4) Fort Collins 970.225.1109
CONNECTICUT
Skate Pusher 57 McIntosh Drive Bristol 860.593.4550
Skate Valencia 68 Leonard Street, Bristol 203.524.4675
GEORGIA
Feral 190 Park Avenue, Athens 706.369.1084
Skate Madness1344 Stonefield court, Alpharetta
770.777.0336 skatemadness.com
Woody's Halfpipe
6135 Peachtree Parkway Suite # 603 Norcross
LOUSIANA
Board Lords Mall of Louisiana, 6401 Bluebonnet Blvd.
Suite # 2044, Baton Rouge, 225.769.1222
MASSACHUSETTS
Boardroom 6 Armory Street Northhampton
413.586.8857
MICHIGAN
Ollies Skate Shop 120 ½ E Maumee Adrian 517.265.2031
MINNESOTA
Old School Skaters 1119 NW 2nd Street Faribault 612.578.3326 www.oldschoolskaters.net
MISSOURI
Genesis Skateboarding 13 NW Barry Rd. #147 Kansas City 816.456.1307 genesisskateboarding.com
MONTANA
Wheaton's
214 1st Avenue West Kalispell 406.257.5808 wheatonscycle.com
BlackTop Surfshop 176 5th Avenue West North Kalispell 406-752-6006
NEW JERSEY
Black Diamond Skatepark 400 Route 38 Unit 1610 Moorestown
NEW MEXICO
Koa Nalu Surf Shop 8254 Menaul Blvd NE Albuquerque 505-332-SURF koanalu.com
Timeship Raicing 825 Early Street Suite H Sante Fe 505.474.0074 timeshipracing.com
NORTH CAROLINA
Soul Ride Skatepark 6049 Victory Lane Concord
704.454.7433 soulrideskates.com
We're Board Inc Skatepark and Shop 1423 North Church Street, Ste 104 Burlington NC 27217
OHIO
Old Skool Skateboards 19E College Avenue, Westerville roxtar55@hotmail.com
OREGON
The Uprise 1110 NW Van Buren Ave, Corvallis 541.754.4257 541.480.4254 thelongboardstore.com
The Longboard Store 1238 SW Wheeler Place Bend 541.480.4254 thelongboardstore.com
Daddies Board Shop 7126 NE Sandy Blvd., Portland 503.281.5123
daddiesboardshop.com
The Mountain Shop 628 NE Broadway Portland Rip City Skate 1510 NE 37th Ave. Portland
PENNSYLVANIA
Rayzor Tattoos 4 South Front Street Steeltown
RHODE ISLAND
Seven.Ply 3 Canal Street Westerly 401.348.0656
TENNESSEE Planet Sk8 7024 East Church Street Suite 2 Brentwood 615.377.1947
Sk8sations Skate Shop 3032 N.John B.Dennis Hwy. Kingsport 423.245.0994 tbec@charter.net
VIRGINIA EastCoast Boardco. 10358 Fairfax Blvd. Fairfax 703.352.4600 x:8 213 25th Street Va
Area 51 191 Station Street Duncan 250.746.8869 a51.ca
Raven Skate Shop 411 Campbell Street Tofino 250.725.1280 ravenskateshop.ca
Salton Rides Saltsummer Island, BC 250.537.4984 saltonskate@canada.com
Switchback Longboards 4385B Boban Dr. Nanaimo 250.751. 7625
ONTARIO
Hammer Skate Shop 2225 Queen Street East Toronto, 416.698.0005 Hogtown 401 King Street West, Toronto 416.598.4192
McPhails 98 King Street North, Waterloo 519.886.4340
QUEBEC
DLX/Deluxe 2480, chemin Ste.Foy Ste.Foy 418.653.0783 dlxdeluxe.com
OVERSEAS
New Zealand— Serenity Island Surf & Skate Café 202a Wainui road Gisborne serenityisland@windowslive.com serenityisland.com
Boardshop Australia boardshop.com.au 04 15883371 friendlyfolks@boardshop.com.au
Cre8ive Sk8 5/244 Ross river Road Aitkenvale Queensland 4814 Australia UK — Octanesport.com Skateboardsofchoice.co.uk
Bath, United Kingdom. Tel: + 44 1249 715811 Germany — seasondistribution.com, concretewave.de Hackbrett Longskates Im Wechselfeld 12 St. Peter Hack@customlongskates.com Longboarders.de Gustavstrasse 49 90762 Furth longboarders.de kontakt@longboarders.de Tel: 0911 9772500
France: Hawaiisurf.com
Clover Skateboard shop
1-21-3-1201 Befu Jyounan Fukuoka 8140104 Japan
Y & T Fussa Fussa 2348 Fussa Fussa.City,Tokyo 1970011
Skate of the Nation
Unit 6 GYY building # 1 Tomas Morato 1100 Quezon City, Metro Manila, Philippines www.Skateofthenation.com
Netherlands — Sickboards
Fuutlan 45 Delft sickboards@yahoo.com
Soul dh Alameda Picaflores 245 San Borja Lima 41 Peru Indiana Sports GmbH Elbestrasse 14 Wald, 8636 Switzerland Contact: Christof Peller
Clover Skateboard Shop 1-21-3-1201 Befu Jyounan Fukuoka 8140104 Japan
Skate of the Nation Unit 6 GYY building # 1 Tomas Morato, 1100 Quezon City
Metro Manila, Philippines; www.Skateofthenation.com
Bestboards 24 Danao Street
Rivera Village Bajada Davao City Philippines
ON.LINE RETAILERS
Allboardsports.com
Blackholeboards.com
Bordz.net
CascadiaLongboards.com
Coldwarskateboards.com
Daddiesboardshop.com
Denverskateshop.com
Edsbearings.com
(pleasure tools)
Fuegolongboards.com
Genesisskateboarding.com
Longboardskater.com
Latterdayskates.com
Longboardshop.de
Longboardstore.com
Longboardskater.com
Milehighskates.com
Oldschoolskates.net
Pressuredroplongboards.com
Roadkillskates.com
Sk8supply.com
Socalskateshop.com
Solidskate.com
TACTISSK8.COM
Tailtap.com
VSLboardshop.com
96 CONCRETE WAVE SPRING 2010 Want to know where to find Concrete Wave Magazine? Would you like to find all the amazing skate gear you see in these pages? Lo ok no further than our shop list. If you'd like to have your shop listed here, it's easy. Simply send a check for $115 to Indaba Group PO Box 1895 Carlsbad California 92018 or pay pal tailtapinfo@yahoo.com, ph: 760-722-4111. You'll get 10 copies of 5 issues mailed out along with this complete listing. For international rates, please email us. Yes, shipping is included. If you think your local shop or park should be carrying Concrete Wave, email mbrooke@interlog.com.
Beach Black Cat Skateshop 1325 A West Main Street, Charlottesville 434.244.0014 WASHINGTON Gravity Sports 126 Rainier Ave South Renton 425.255.1874 Mountain Goat Outfitters 12 W. Sprague Avenue Spokane ALBERTA Avenue Skateparks 9030.118 Avenue NW Edmonton 780.477.2149 Easy Rider 4211.106 St., #153 Edmonton 780.413.4554 Pipeline Surf Co 780.421.1575 Comasports 10B-200 Barclay Parade SW 403-233-8841 powerinmotion.ca BRITISH COLUMBIA
SPRING2010 CONCRETE WAVE 97