HOLIDAYS 2008
EDITORIAL ..................................................20
LETTERS ......................................................28
NOTEWORTHY ..............................................30
VOICE OF DISSENT ......................................46
DREAMSELLER..............................................48
RIDER PROFILE: COME RATO..........................50
COAST LONGBOARDING REPORT ..................54
BRUTIQUE, OZ SKATE MEMORIES –PART 2......56
A TRIBUTE TO RAY UNDERHILL ......................62
PORTFOLIO: JASON ZDUN..............................63
CANADIAN CONTEST MEMORIES ....................72
EUROPEAN REPORT......................................74
IGSA 2008 WRAP-UP ....................................76
BUILD YOUR OWN RAMP ..............................78
THE INNOVATORS –PART 2 ..........................82
BEING SPONSORED ......................................84
SLALOM 2008 STATE OF THE UNION ..............88
NEXT WAVE..................................................90
CARTOON....................................................97
12 CONCRETE WAVE HOLIDAYS 2008
CONTENTS
Jake Brown.
Photo: Dan Bourqui
PUBLISHER/EDITOR Michael Brooke • mbrooke@interlog.com
SENIOR EDITOR Blair Watson
ART DIRECTOR Mark Tzerelshtein • MarkintoshDesign.com
ASSOCIATE EDITORS Mike Moore | Buddy Carr
DOWNHILL EDITOR Jon Caften
DOWNHILL PHOTO EDITOR Jon Huey
QUIVERS EDITOR Dave Hackett
SLALOM/FREESTYLE Richy and Maria EDITORS Carrasco
CORRESPONDENTS Jim Kuiack | Mark Kessenich | Kilwag
NORTHERN EUROPE Markus Suchanek
LATIN AMERICA, SPAIN Diana Gracida | Pablo Castro AND PORTUGAL
AUSTRALIA David Pang | William Fonseca | Nick Sable
WEBMASTER Owen Gottschalk
COPY EDITOR Jonathan Harms
HEAD OFFICE 1054 Center Street Suite 293 Thornhill, Ontario L4J 8E5 Canada ph: 905.738.0804
SKATESHOPDISTRIBUTION Indaba Group PO Box 1895, Carlsbad, CA 92018 tailtapinfo@yahoo.com
FLORIDA DISTRIBUTION Robert Stack 786.229.7336
CONTRIBUTORS (In order of appearance): Jon Huey, Dan Bourqui, Christopher Vanderyajt, Martin Reaves, Dan Henderson, Carson Smith, Flow Hofmeister, Brian Hilbish, Mike Dallas, Brian Petrie, Paul Kent, Bob Pribble, Sandy Troxel, Brandon Novak, Joseph Franz, Dhani Borges, Steve Ruge, Chiara Poscente, Nate Lang, Evan Mitsui, Bill Schaffer, Mark Scott, John Fox, John Harle, Kerry Underhill, J. Grant Brittain, Jason Zdun, Konrad Leupold, Andreas Schönberg, Andi Gniadek, Phil Pham, Richee Waigel, Marcus Rietema, Michael Shuttleworth, Mike Leeds, Michael Kleber, Justin Webster, Relacionado A Baixo, Mark Fountain, Rich Burton, Terry Ratzlaff, Sven von Schlachta, Mike Rogers, Tim Ebaugh, Erian Baxter, Bob Loftin, Dan Brogadir, C. Toomey, Brian Ryan, Bob Brussack, Ryan Simpson, Randall Leese, Mimi Knoop, Brian Fick, Victor Giannini and Eric Devericks. Special thanks to Markintosh and J Harms!
concretewavemagazine.com
Concrete Wave is published by North of La Jolla Inc.
Subscriptions (5 issues) are US$26 FIRST CLASS or CAN$26 (US$38 outside North America). Address change? Mag not arriving? Email us... don't go postal. We can sort it out. mbrooke@interlog.com. We will notify you when your subscription expires. Publisher's permission is required before reproducing any part of this magazine. The views and opinions expressed in Concrete Wave are not necessarily those of the publisher.We happily accept articles and photos. Please contact the publisher directly at mbrooke@interlog.com before you submit anything. We are looking for a variety of stories and images as long as they are skate related.
COVER: Scoot Snith winning at Maryhill. Photo: Joh Huey.
OPENING SPREAD: Brian Bishop. Photo: Christopher Vanderyajt.
Distributed by ph: 416.754.3900 f: 416.754.4900
Printed in Canada
ISSN 1708-3338
Canada Post Publication. Agreement number 40671108
WELCOME TO THE FINE PRINT: I am writing this Fine Print in the 10th month of what has already proven to be a tumultuous year – and not just for skateboarding! Yep, like most of you I have been glued to the news watching the financial mess unravel along with the extraordinary turbulence this is having on the world's economies. On my blog I have written about my experiences with turbulence on airplanes. For those of you who have experienced either violent turbulence or the "joy" of a rapid emergency descent, you know what I am talking about. It's scary stuff. The one thing that dawned on me while I was plunging several thousand feet was that I had to keep focused. I realized that there was nothing I could do to effect change – I simply relied on the pilot and his crew to rectify the situation.
The way I see it, for many skate companies and skate shops going through this period of "business turbulence," they must regard themselves as pilots and not passengers. It will require creativity and an immense amount of strength to weather this storm, but it is doable. It is imperative
that folks use their experience and knowledge to move things forward. In this regard, Concrete Wave is doing everything we can to deal with this turbulence. Here are just a few examples: In a time when a number of advertisers are probably rethinking their ad budgets, we are forging ahead with a series of print ads in Transworld Skateboarding. I know that sounds pretty unreal, and I'll admit it's probably a first. I can't ever recall seeing ads in Thrasher for Juice or SkateBoarder Magazine showcasing ads for Wild World of Skateboarding. I decided to place these ads for a number of reasons. First and foremost, I know SOME Transworld readers would enjoy seeing Concrete Wave, and the ads we are running give them a chance to get a copy without any obligation. The other reason is that I want to send a clear signal to the entire skate world that we are charging ahead. Studies have shown conclusively that those companies who keep advertising and marketing during tough times emerge on top when times get better. So while things are somewhat bleak now, make no mistake, there comes a point when the economy turns a corner and the situation changes for the better.
16 CONCRETE WAVE HOLIDAYS 2008 Vol. 7 No. 3 HOLIDAYS 2008
TM
I guess my inspiration for this comes from the film "Forrest Gump." Remember the scene when Forrest is out with his friend Lieutenant Dan on the boat and they hit a tremendous storm? All the other boats that were docked got demolished, but the Bubba Gump shrimp boat survived because it was out there during the storm. So rather than just rest, we are moving forward. We are launching two editions of "Evolutions" for 2009 – look for a copy in the Buyer's Guide along with the September issue. If you haven't seen this year's edition, visit silverfishlongboarding.com or calstreets.com. You will not be disappointed! Concrete Wave is also embarking on more trade shows. We have already booked our space at Surf Expo in Orlando. The reaction we got to our September appearance was excellent. We are also hitting you with a calendar that is eight pages bigger than our previous calendars – heck, we even added one extra month. That's right, you get a bonus month! Sorry we can't make 2008 go faster, but hey, we're trying our best!
On a final note, I just wanted to finish on a flourish of items. First, if you haven't seen the surf documentary "Bra Boys," put down the mag and go get it! It's unbelievable. If you enjoyed "Dogtown and Z Boys," you will be absolutely knocked out by this film. Yes, I know it's not about skateboarding, but trust me; it's an awesome piece of work. A big thanks to V-Tech phones, who have sponsored the fine print for this issue. Yes, it's true. Concrete Wave has sold out for 2 phones that look like, ahem, snowboards. If you really stretch it, I guess they could look like skateboards. So, be on the lookout for these phones. That's pretty much it for sponsorship, although we are always open to new ideas. If anyone from a gold mine would like to sponsor Concrete Wave, feel free to e-mail. As we close in on the end of 2008, I want to again express my sincere thanks to all of our readers, advertisers and subscribers for supporting the magazine. I am sincerely grateful to the huge number of truly amazing individuals all over this planet who keep me inspired and moving forward. Best wishes to all in 2009!
HOLIDAYS 2008 CONCRETE WAVE 17
for Engineered Change E ginee ed e er f En Chhangge
Patented in 1993, when carving was so uncool that our ads had to poke fun at longboarding, slalom and downhill!
had to f 1 dinglongboar un at , when carvin , and downh ng was so uncool th ill! at our ads
®
A TRAGEDY IN THE GLOBAL SKATE FAMILY
BeforeI begin this editorial, I should explain that I had already written something else completely different but had yet to find the appropriate photo. My plans changed when I heard about the tragic death of a 16-year-old skater on October 20. Peter Ramirez was out skating with his friends in full safety gear when, for some reason, things turned very bad. Peter hit a truck and was killed instantly. Fellow skater Nick Ronzani sustained minor injuries. Both skaters had been mentored by a number of people including Jonny Miller and Dan Henderson of Tactis Sk8. In fact, if you watch this year's Evolutions DVD, you will see Peter and the crew in the video. At age 16, Peter had his whole life in front of him. If you take a look at his MySpace page, you'll see that he was enjoying the moment and living life to the fullest.
"I'm 16 and a Junior at Whitney High. I'm pretty laid back and longboarding is pretty much life for me. I love what I do and who I do it with. I deeply enjoy riding for and with Team Tactis but also I love riding with my friends in Rocklin. I enjoy all types of longboarding including speedboarding, freeride carving, dancing and sliding. One type of skateboarding that I just started but I enjoy doing is racing slalom. Not to mention I can't be that bad at it. After all, I'm only the Morro Bay US Slalom Junior Class Nationals Champion. Also I have an amazing girlfriend her name is Austin. I'm a pretty chill guy who loves to just have fun virtually anyway possible."
Although I never met him, I know that Peter would have reminded me of many of the enthusiastic kids I've met over the years. These are folks who live to ride. Like all of us, Peter got a real joy out skateboarding, and it nurtured him through good and bad times. The act of riding became a part of what defined him as a person. From what I have learned, his enthusiasm for skateboarding was infectious. Peter was committed to skateboarding and wanted to take things to even greater heights. His idols were our idols – Richy Carrasco, Scoot Smith and K-Rimes.
A number of people are wondering about the community that lies within skateboarding. They wonder about the onslaught of commercialization and question if skateboarding has lost some of its soul. As I have argued all along, there always exists a deep soulfulness within skateboarding that transcends what is presented on TV. While you might have to work a little bit to find it, there is no doubt it exists. The community that Peter Ramirez belonged to spanned not just Northern California, but the entire world. The fact is, we haven't just lost a skater – we've lost someone who belonged to this global skate family.
I'll leave the last word to Dan Henderson, who considered Peter his son: Peter was a wonderful young man and surprised us all with his humor, spirit, commitment to the sport and loyalties to the people he loves. He will be in our hearts forever and will be missed by so many people and the lives he touched. Pete took extreme pride in his equipment and gear. He always did things right and safe. Man, did he rip it up when the game was on! We can only assume that God needed him more than we did. No matter what life throws at us we can only hope that we can live it like Pete did.
Michael Brooke, Publisher/Editor
20 CONCRETE WAVE HOLIDAYS 2008 EDITORIAL
Nick Ronzoni behind, Peter Ramirez in front.
In the back: Dan and Kelly Henderson. 2nd Row: left to right: Clayton Peterson, Keith Henderson, Peter Ramirez, Nick Ronzani, Austin Henderson. Front row: Blake Eaton.
Dakota Giltner, Peter Ramirez, Nick Ronzani and Keith Henderson.
Back Row: Richy Carrasco, Dan Henderson, Pete Ramirez, Nick Ronzani, Brad Jackman and Kirby Cox.
22 CONCRETE WAVE HOLIDAYS 2008
HOLIDAYS 2008 CONCRETE WAVE 23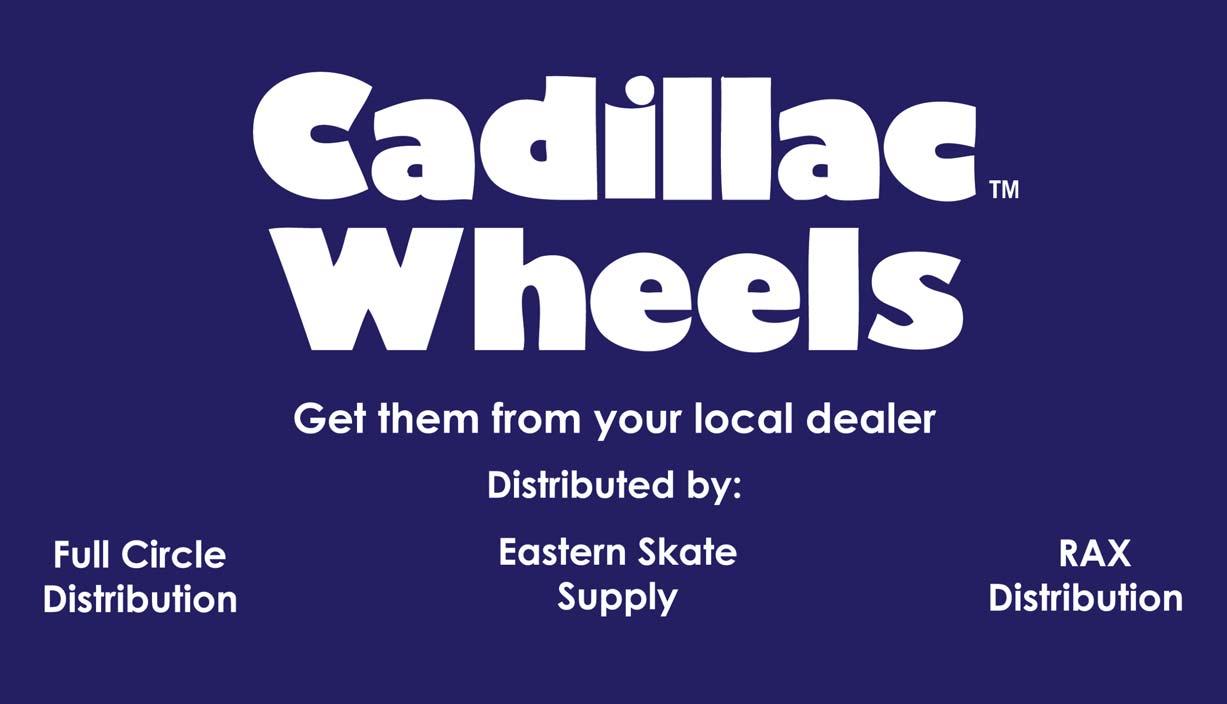 24 CONCRETE WAVE HOLIDAYS 2008
HOLIDAYS 2008 CONCRETE WAVE 25
26 CONCRETE WAVE HOLIDAYS 2008
HOLIDAYS 2008 CONCRETE WAVE 27
RENEWED SENSE OF PURPOSE
LETTER OF THE MONTH
Just renewed my subscription for two more years. I want to say THANK YOU! Been there since International Longboarder and have subscribed on and off, but always bought the mag at the stands. Man, you made such a difference – THANK YOU. Today on my ride home from my son's football practice I watched six kids bomb the hill to my house – unreal! So, I live in this town located on river banks in Ohio; if there were no cars it would be longboard heaven and, well, at 43 it is for me.
Skated since I was 10, and today seeing those kids I just thought of you, because no skate mag covers that stuff, and I'm seeing more and more of it here. Don't know if they just got the boards on some vacation trip, or maybe found Concrete Wave and decided there was more to skating than railslides and falling 90% of the time.
Joe C. Kimberley, B.C.
DIRECTLY TO JAIL
I've been skating since I was 6, and now I am 26. I still skate at least every day. I picked up longboarding in 2000, and now I can't get enough. I ride a Landyachtz Evo with Randal II 180s and 97 mm Abec 11 Flywheels. We've got some pretty good hills around here. Anyway, I woke up last Saturday about 4 p.m. and decided to go skate. So I'm bombing hills, having a good time, when I realize it's June 21st – Go Skateboarding Day. Around 10:30 p.m. I am still skating when I find myself surrounded by police. "Hey! Get off the skateboard!" So I get off and the cops say, "You can't be skating in the city limits – let's see some ID." They run it and say, "Mr. M., it looks like you got a warrant and you're coming with us." So, here I am sitting in jail for 70 days for missing a court date.
Anonymous
Letter of the month receives a prize pack from Original Skateboards
CALLING ALL LIBRARIANS!
I just received my first issue of Concrete Wave, and I want to say thank you. I'm a school librarian, and many of my student patrons are skaters, but finding good resources appropriate for their ages is a challenge. I wanted to thank you for publishing a magazine I can put in my library without worrying about 'naughty' words or photos. I hope you keep publishing; I look forward to subscribing for a long time! Thanks again from me and my students!
Amanda C.
STICKER SHOCK
Since our last correspondence I have been quite pleased with my Concrete Wave subscription. The issues arrive at my home in a timely fashion, and I enjoy each of them immensely in turn. I even sport my CW T-shirt as a skater badge of honor, so long as it's clean. However, the most recent issue sent to me had a large disappointment plastered on the front cover. The large mailing sticker that aids the postman in delivering stoke to my doorstep was covering a large portion of the cover photo. I'm a big fan of photography, and I always enjoy the covers of your publication. So naturally, this bummed me out a bit to not get the full picture. I don't want to pull the sticker off and risk tearing the cover. This most recent issue marks the first issue I will not be able to proudly display on my coffee table because of the white, rectangular eyesore. I know a lot of hard work goes into your maga-
zine, and I hate to see it upstaged by a shipping label. Every other issue I have been sent has been devoid of large shipping labels on the magazine itself. I believe the stickers were originally placed on the plastic bag the magazine was held in. I'm not sure if this is a new procedure, but I like to be able to see the entire cover if possible. If the label is put over the advert on the back instead of the cover photo, I swear I won't rat you out to the advertisers.
Thanks as always, Cameron K.
Editor's note: Our apologies to all subscribers who wound up with a sticker on the cover. We changed mailing houses as an experiment. I promise you, we have gone back to the sticker being on the plastic bag.
Concrete Wave, the book
I just finished reading your book, "The Concrete Wave." What a great comprehensive look at the history of skateboarding-Kudos! I especially liked the photos of the old equipment They brought back a lot of memories. I have a couple of questions: when did Concrete Wave the mag come into existence? Will there be a second edition of the book?
Thanks ! Longskateaholic
Dear Longskateaholic:
Thanks for your kind words about the book. Believe it or not, it's been almost 10 years since The Concrete Wave was first published. Heck, it's been almost 14 years since the skategeezer homepage! We did in fact do a second edition of the book in 2000, but no major changes were done. It's had several reprints and at last count, 42,000 copies have been sold. As for plans for a complete overhaul, chances are there probably won't be anything for a while. Concrete Wave Magazine is just keeping me too busy. As for your first question, the premier issue of Concrete Wave Magazine hit June 2002.
—Michael
28 CONCRETE WAVE HOLIDAYS 2008
Jameson Newtson somewhere you'd like to be...
Photo: Carson Smith
Dan Luciani in Klein, Germany
Photo: Flow Hofmeister
NOTEWORTHY PRODUCTS, PEOPLE, EVENTS
PHOTON
Imagine a skateboard that rides just like any other board, but at nightcoats the ground in an illuminating glow. The Photon Light Board's "Phantom" model is 100% 7ply Canadian Maple with 54 rechargeable LEDlights embedded into the board, available in 5 colors. The lights are placedin the board in a way that makes it possible to do any trick without restrictions. Longboard models are also available. photonlightboards.com
POCKET PISTOLS
Pocket Pistols Skates is introducing new boards from legendary skaters Rick Blackhart, Lee Ralph, Remy Stratton, Tom Groholskiand skate icons like Jake Phelps, Chuck Treece, Don Brown and more.They also just released Tosh Townend's PPS Guest Model. Subscribe to their podcast at pocketpistolskates.blogspot.com
SEISMIC
Seismic Skate
Systems has added a 73mm x 54mm wheel to its racetested Speed Vent series. Available in clear orange 76A, translucent sky blue 80A and translucent deep purple 84A. In addition, all Seismic wheels 78A and harder are now poured in the company's proprietary high-performance Black Ops formula. seismicskate.com
CRUCIBLE
The reason why Crucible was founded? It can be difficult to find a wider board with a regular shape.TheCrucible Vert Deck is 8.75" wide and is a perfect match for any 149mm truck. Artwork meshes the power of ancient runesand symbology with modern abstract industrial computer graphics. Decks are made in Southern California. myspace.com/crucibleskateboards
DAN DENGLER LONGBOARDS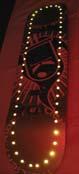 Dan is making uniquely shaped, one-of-a-kind, hardwood decks hand cut from logs thrown away by tree services. His first run consists of more than 300 boards in 30 different species of trees from Nashville,Tenn.Boards range from small old-school, to over 10foot surf inspired shapes, all using the wood grain to dictate the shape. More info on youtube.com;just search Dan Dengler Longboards or contact directly at dandenglerlongboards@yahoo.com
SUI-SLIDER WHEELS
The Sui-Slider wheel line was designed with the "Ultimate Slide Performance" in mind. These wheels are the biggest and hardest slider wheels on the market today.
They are a 76mm101A, with a Fly Core to offer a lightweight, low-friction slide.Designed and tested in the mountains of Colorado to ensure top quality, durability and superior slide technology."Don't just ride…Sui-Slide." Call (225) 769-1222
LONGBOARDLARRY
LongBoardLarryhas just introduced two new decks. The Bamboo has the same shape as the Original dancer, just thinner, lighter and livelier. This dancer has a great feel with a smooth rebound. The hollowcore Tarpon is a speedboard that features a hollow channel down the center. This board is both light and stiff and is available in two versions: drop-through and topmount. longboardlarry.com
TUNNEL
Over 31 years since its inception, Tunnel is proud to re-release the Waldo Autry "Cloud" model. With a birch core and fiberglass top and bottom, the original "Cloud" was shaped by vert master and skate legend Waldo Autry. In association with Factory 13 Skateboards, Tunnel is re-issuing the "Cloud" model, and some will be signed by Waldo himself. Hand made, 30" x 8", with a birch core and fiberglass laminate, the single-kick decks are flat and, like Tunnel wheels, they totally rock! tunnelskateboards.com
313 SKATEBOARDS
Germany's 313 skateboards started in January 2008 as a creative project to build light, high-performance race boards. The ultralight carbon fiber Invader speedboard is available in both topmount and dropped versions. The weight per deck is between 2.1 and 2.3 lbs. There is no torsion and no flex. It has an ultrafunctional and progressive concave, a hybrid core construction with multiple torsion boxes and integrated polycarbonate tip and tail bumpers. 313-skateboards.de
GROM BIZ
Hot from the Grom Biz labs is their new C2 Board and Generation 2 trucks. The new Grom Biz trucks have adjustable angles of zero to 80 degrees in 5-degree increments, and they also feature bushings that are adjustable without the need for tools. This means that bushings are easily adjusted and interchanged. The final feature on the Grom Biz trucks is their extension axles. With standard axles they are 185mm wide and with the extension axles they are 230mm. grombiz.com
BANSHEE
Originally designed for skimboarding, the Banshee Riverboards
Bungee system enables skaters to launch rapidly at speeds exceeding 30 mph. The patented bungee stretches out something fierce and rockets you forward. The bungee can be also used with snowboards. bansheeriverboards.com
GLOBE
Globe funboards are produced through their partnership with Dwindle Distribution and their shared state-of-the-art DSM factory, under the direct supervision of active pros who have been able to capture the nuances of their board development into specialized equipment. The Globe funboard range comes in a wide range of graphics and sizes, including a line of Devo decks. globe.tv
SK8KINGS
Sk8Kings welcomes Keith Butterfield and launches his signature pro model. Butterfield, who is also a U.S. Marine, joined Sk8Kings during his tour of duty in Iraq. Making due with the harsh circumstances in Iraq, he not only lived to tell the tale but also managed to skate in the blistering desert heat and make videos from those sessions. Now back home to the skate-friendly So Cal climate, Keith has been tearing it up with his prototype model, doing demos and loving life. sk8kings.com
NEVER SUMMER
The Coloradobased company has just launched two new decks. The Heist is a springy drop-through board that measures 9" x 41". The Descent has an even livelier flex and comes in at 8.5" x 39". Both can be used for downhill and general carving. neversummer.com
POOL KING
Pool King Skateboards has redesigned their classic Cross Cruizer deck on a new platform of five-ply Canadian maple with the composite polymer weave they have built their line around. The deck is 9" x 37" with a spoon nose/concave front and a medium kick. The new construction has changed the board's dynamic, making it a flexible, all-purpose "cruizer." poolkingskateboards.com
30 CONCRETE WAVE HOLIDAYS 2008
NOTEWORTHY PRODUCTS, PEOPLE, EVENTS
LOTUS
The latest addition to the Lotus line is the LSD Fast Back. This sleek board measures 7.25" x 35" and is a perfect board for campus cruising or an afternoon glide. The Fast Back can be produced with a brushed aluminum top with custom grip tape or made from some of the most unique woods found. lotusskatedesigns.com
SOULARC
SoulArc Boards are designed to enhance the senses of surfing and to create transference from the wave to concrete. SoulArc Boards presents "Shapes by Mitch," creating a dynamic styling and backed with a proven, unique engineering design demanding precision handling and an aggressive attitude to ride. In essence, SoulArc Boards and clothing are changing the way surfers get around on land – looking good, less work and a better ride. soularcboards.com
AMERICAN SIDESHOW
Longtime skate artist Johnny Mojo has launched his own brand of decks and apparel called American Sideshow. All products feature artwork by Mojo. Decks are limited editions, hand screened and signed by the artist. Mojo started his career working for skate art legend Jim Phillips. He went on to make his mark drawing graphics for Jason Jessee, Tim Brauch, Darren Navarrette and many others. American Sideshow is distributed by Defender Distribution. american-sideshow.com
BAHNE
Bahne is proud to offer the Bob Mohr Bullet tribute model. This oldschool shape and kicktail are straight from the '70s. Available in both 27" and 30" length. Limited run of 100 numbered of each length. Made in USA of Canadian maple. As a complete it is fitted with old-school polished Tracker Mids, Bahne Hot Lips wheels, Black Seal Swiss bearings and custom die-cut grip. Graphics are screened in red or blue. bahneskateboards.com
BUSTIN BOARDS
New York City's Bustin Boards Co. proudly introduces a progressively designed and innovative new shape to its lineup. The yet-unnamed board, the first drop-through in the Bustin quiver, has been race
tested and is a Bustin team riders' choice. True to the streets, this board was created to survive the rigors of New York City performance riding. Shaped to eliminate wheelbite up to 85mm, the new drop handles all road obstacles a rider can encounter, and with its low profile, it eases the stress of the kick, push…coast. bustinboards.com
BEAR TRUCKS
Over the past couple of years the Bear Smokey trucks have become the benchmark in high-end, precision machined trucks. Their precise performance and predictability make them the standout on the market. The Smokeys look better than ever now and are available anodized in black or red. 174mm and 190mm widths, 10mm axle diameter. beartrucks.com
ONE SKATEBOARDS
Over the last 18 months, One Skateboard Co. has been working with Becket Colon of P-SK8, inventor of the P-Tip. "Through extensive testing with our team and testing with various groups, we feel that we have a solid product ready for the USA," said AJ Kohn of One. Currently, One Skateboard Co is the only skateboard company in the US that utilizes this new technology. Decks will be available through Eastern Skateboard Supply as well as various preferred retailers and skateparks. oneskateboardco.com
GARVER
17-year-old slalom prodigy Martin Reaves joined Garver's skate team after winning the championship at the Gorge Games at Hood River, Ore. on Garver Ceramics this summer. Martin, who just started slalom a couple of years ago, has already risen to the ranks of seasoned pros, winning the World Championships in the amateur division in his first year of slalom. garverboardsports.com
BUSTIN MARKET
Bustin's "Market" is a comprehensive online store that allows the rider to choose from the best components in longboarding. Bustin has partnered with the industry's biggest names to offer the best gear longboarding has to offer. Bern's all-weather lids protect your dome, while the combo of Crail's colorful DH trucks, the full Bones assortment and Abec 11's entire line of urethane carry you to your destination. Check out the full array of options at bustinboards.com
OMNIBOARD
The Omniboard is a new skate deck that combines a radical new style with the best of advanced composite technologies. Carbon, fiberglass and Kevlar fuse together to make this board super-strong yet flexible, ultra-light yet durable enough to last. The Omniboard shape is also not just for looks. The holes reduce air resistance allowing for faster flips and higher jumps while the intertwining pattern absorbs shocks and shakes. Check it out at rideomni.com
RIVIERA
Riviera Longboards is launching five new designs for Holiday that will stop you dead in your tracks! The King of Kings will be available in two sizes: 9.75" x 40" and an 8.25" x 29" mini. The Luzelle V2 has the same great shape as before (9" x 38") but features a newer, hotter Luzelle photo! The Ghost Warrior floats along at a lengthy 9.75" x 41" and will haunt your dreams unless you pick one up. Sticking to their core skateboarding roots, veteran skateboard artist Ron Cameron designed two graphics that were put on old-school-inspired shapes. The Stay Free board measures in at 10" x 30" and the Urban Assault measures 8.125" x 31". If you've been good this year, maybe Santa will put one under the tree for you! rivieralongboards.com
LOADED
The Dancer was developed by Adam Colton and took many years to create. Loaded says this 55" deck is filled with finger-licking details to inspire even the most sedentary cats to boogie all night. The wheelbase is 40" and there is a nominal camber to keep the board stable. Adam designed the artwork that appears on both the top and bottom. loadedboards.com
ILLUSION
What makes wood decks heavy? Nonideal grain orientation. Good composite decks remain light by the accurate direction of fibers. Using four different species of woods with specific grain direction, Illusion ATC has built the Vengeancer,a 100% wood deck with the strength of 11ply decks, weighing only 4 lbs. Ideal for high speed, technical riding and racing, this deck has a 41" length, 32" wheelbase, 10.5" width and a three-segment concave. illusionatc.com
HOLIDAYS 2008 CONCRETE WAVE 31
NOTEWORTHY PRODUCTS, PEOPLE, EVENTS
TRIPLE 8
Triple Eight is honored to produce a 5borocustomized Brainsaver. The 5boro helmet, with artwork by Grotesk, comes in a glossyfinish with adjustable straps and their Sweatsaver™ Liner.A portion of the proceeds from this helmet will go toward theNew York City Skateboarding Association to help bring awareness to the sport and support grassroots efforts forskateboarding in NYC. triple8.com
BLACKKROSS
TIMESHIP
French-based Blackkross Kustom Longboardz have just added another two new items to their 25 existing models. Their decks incorporate a foamcore, fiberglass and carbon fiber sandwich. The slalom board specs are 9" x 31.5" with a weight of only 1.4 lbs. The downhill board comes in at 10" x 40"with a weight of 1.7lbs. blackkross.fr
HOSOI
Hosoi is back! With recent contest wins andoverall ripping,it looks like Christian Hosoi and Hosoi Skates have their aims set high.Hosoi Skates feature classic style with a modern touch on uniquely shaped decks.The 2008 line of Hammerheads are about to drop and are sure to be a hit. So keep a lookout for some serious ripping fromChristian and the entire Hosoi Skates team in the year to come. hosoiskates.com
PRO-TEC
For the first time ever, Pro-Tec is releasing a limited-edition Bucky Lasek Classic helmet for 2009 that will be carried exclusively by Eastern Skateboard Supply.In a nod to the translucent white original, this killer limited edition comes in a transparent neon green and features the same great fit and lightweight feel everyone loves about the Bucky lids. Contact Eastern Skateboard Supply at (910) 791-8240
ROTULE
Hailing from Quebec City, Canada, Rotule Longboards are working with an extensive range of composites like unidirectional carbon and fiberglass. The decks feature an extended flexibility memory,and the company states they are practically unbreakable. rotulelongboards.com
TimeShip Racing is introducing Pyro Pucks to light up your parking garage and evening sessions. These flashy slide pucks use the same Velcro backing as their production pucks and fit WestSlides, Tracers and many other brands too. Tracer slide gloves have been upgraded with improvements demanded by our team. They have shortened cuffs, larger Velcro palm patches and a new super-duty thumb patch made of fireproof Kevlar. timeshipracing.com or (505) 474-0074.
BLACKBOARD25
BlackBoard 25 is a NYC-based underground skateboarding company that is slowly emerging toward the mainstream.The company is asking that all streetskaters send in raw footage/pictures to be posted at their website. blackboard25.com
BAHGAA
The Bahgaa Board Sling is a lightweight, compact,messenger-style bag that carries all types of skateboards horizontally. It has a padded adjustable shoulder strap and quick-release buckles for easy load and unload. The inside is lined with vinyl to protect the bag and your board. The bag has a front zip storage pocket and cell-phone closure.The sling will also carry your snowboard. bahgaa.com
KHIRO
Khiro's "New Style" bushing is called a Tall Cone Bushing. They will be producing them out of the same top grade urethane as all the other Khiro bushings. They will be sold in packages as well as a Khiro Tall Cone Bushing Kit. The new Tall Cone Bushings will work with Randals, Gullwings, Paris and many other top brand trucks that need a taller bushing. khiroskateboardproducts.com
TUNNEL
WHEELS
Due to demand for a racing version of their Tarantula 70mm wheel, Tunnel is releasing a model with an extremely high-rebound urethane that maximizes
speed and grip. The "STR" (Speed Through Research)urethane formula optimizes the performance of the offset, 70mm wheels. The Racing Tarantulas are poured in 78A STR racing urethane with an eye-grabbing red and black swirl. info@tunnelproducts.com
STRANGEHOUSE
Nino Almazon has ridden for StrangeHouse since the beginning. StrangeHouse owner Frank Molina tells us, "He rides with soul, style and passion and thinks about skating 24/7." Frank adds that he probably sells more longboards to young Virginia locals because of Nino.His signature model is 9" x 40" and made by Factory13. This is a longboard for all applications:street, banks, bowls and vert.Available soon at strange-house.net
ALENA
Montreal-based Alena launches its first collection to a select group of retailers worldwide. Boards and T-shirts with handcrafted graphics in a blackand-white theme define their first premium collection.Their aim is to highlight skateboarding and the creative culture that supports it, through the people they work with, the events they put on and the product they produce. alena-universal.com
DARKSPEED SLIDE PUCKS
These pucks are made from a recycled UHMW formula that is extremely slick and abrasion-resistant. They measure 3"by 3.75"by .5"thick, with rounded edges to minimize drag, and come with the stickiest, most aggressive industrial Velcro hook material available. They are black and,like the undead, last forever. Get your zombie palm: darkspeedslidepucks.com
EASTSIDE
Handmade on the Eastside of Portland, Oregon by creator Robin McGuirk, this drop-through speedboard was inspired by the historic Maryhill Loops Road. After three years of prototypes and testing by local rippers, this latest version is made from 9-ply rock maple featuring 3 inches of flat in the middle with a gradual-to-sharp concave and a wedged nose. Illustrated by Eastside rider Eric Hovey. eastsidelongboards.com
ARTSPROJEKT
ARTSPROJEKT is an interactive and culturally relevant online community enabling artists, brands and consumers to connect instantly and
32 CONCRETE WAVE SUMMER 2008
NOTEWORTHY
PRODUCTS, PEOPLE, EVENTS
ondemand. ARTSPROJEKT provides artist management, exhibition ande-commerce assistance to emerging and established artists in all fine art and commercial genres. The company develops careers, connects artists with galleries and potential clients and promotes and sells art and products online and offline. Launched in August 2008, ARTSPROJEKT is a unit of Zazzle. artsprojekt.com
SCORCH'D
Forged in the sands and tradition of Venice Beach, the Scorch'd Skateboard Company is committed to serving and innovating the sport of skateboarding. Led by Chad "Alan" Welker, the team is committed to scorching away the competition and bringing the focus back where it belongs – to the experience. sk8scorchd.com
REVERSE FREESTYLE
The Stephan "Lillis" Akesson freestyle deck now features new graphics,as does the Lynn Cooper model. Both deckswere designed with stability in mind,to achieve optimal resultsfor all combinations of railflips and flatland tricks. The Reverse Freestyle wheels are also being remanufactured and slightly re-engineered forexcellence in flatland skateboarding on all terrains.The company also plans to release a line of clothing. skatelegends.com
RAILSLIDE
Irish ramp builder Railslide informed CW that they will be holding three competitions a year to win a micro-mini ramp. Enter their contest at railslide.com.
EARTHWING
After one year of excitement, success, setbacks, anticipation, frustration and one final breakthrough, Earthwing will have the Mystery Model available by the time you read this.The core is a vertically laminated, super-light aspen, with three purpleheart stringers sandwiched between skins of unidirectional carbon and s-glass.Also, look out for the smaller "Boomerang" version for the ultimate freerider. earthwingskateboards.com
DARYL SMITH TROPHIES
Take a skater from Hawaii, put him through art college in Scotland, add rainy-day boredom, a bunch of old decks and a cheap bandsaw,and what do you get? Since 1994, Daryl Smith has been making unique trophies and artworks for events around the UK in a community-spirited manner. "I just want them to have a life of their own and be appreciated by the various skate scenes,"says Daryl. His work can be seen at thedarylsmith.squarespace.com
CARVESTARVED.COM
CarveStarved.com is a group blog by and for women skaters of all styles, abilities and ages. Originally started as a personal site by a couple of friends, the decision was made to open it up to other women in hopes that it could serve as a resource and network of support, and that ultimately female skaters would have another avenue through which to meet up with each other and ride. The aim of the site is to truly keep the focus on the individual skaters and their progress and experiences in their skating lives. carvestarved.com
SHLONGBOARDS
Shlongboards Australia skateboards are handcrafted from solid Australian hoop pine, ensuring a smooth,seamless ride. Custom-shaped decks are created to suit your style– swallow, pin, square, fish and bat tails. All boards great for tandem, carving, cruising or bombing. Iwarren_j_c@hotmail.com
GO BOARDING.COM
Long time friends
Matt Patterson and George Opadchy have built an international bridge between SoCal and Sydney, Australia to create goboarding.com. The site is part eBay, part Craigslist and 100% user-friendly for surfers, skaters and snowboarders.
NONTEST
Local bowl ripper
Matt Longobardi blasts a massive frontside air over Nontest Coordinator Packy Fancher during the Bowl
Jam. The Nontest was held in Blacksburg, Va. on September 20, 2008.
WOODY TREND
Woody's new mosaic masterpieces of John Gibson and Benji Galloway.
Photo: BrianHilbish
Pat from S&J East holds the prize pack that Stefan Huh from Aurora, Ontario won by entering their online contest in September. Check out goskateboarding.ca to enter their upcoming contests.
T'RASH
T'Rash will be an open-source media project whose goal is to gather footage and media from all areas of the greater Toronto area and compile them into an organized and edited media presentation at the end of each season. Riders and artists, videographers, photographers and writers (in no specific order) are encouraged to submit entries of any kind of digital media. These entries will then be edited together and distributed as a digital file, open to download by anyone. The project is open to all "types" of skating: street, transition, freestyle, longboarding, speedboarding, slalom, anything you can bust out should be represented in the project. Contact zacharymccaw@gmail.com
AIRFLOW'S LATEST DELIVERY
Congratulations to Chris Hart and Pia Affolter of the Swiss company Airflow. Their latest product: Sean Leo Stanislas Hart. He was born August 9, 2008 at 2:27 p.m.and measured 55cm, 3.5kg.
TOUCH GRIND
In a world first, Illusion Labs hascreated a multi-touch skate game for the iPhone. The game is unique in thatfinger gestures are used for control, similar to the motion of the legs andfeet on a real skateboard.The player rides freely in a skatepark and performs tricks on ramps,boxes and rails. The dynamic and innovative controls together with the gamebeing built on a high-quality physics engine gives players a highdegree of freedom to come up with their own tricks. For information about advertising in the game, contact info@concretewavemagazine.com
THE RETURN OF H-STREET
AN INTERVIEW WITH TONY MAGNUSSON
For some of our readers who may not be familiar with the legacy of H-Street, can you give us some background?
Tony Mag: The H-Street Skateboard Company was formed in 1986 by myself and my bro Mike Ternasky. We hooked up with industry leader George Abuhamad to form the first skateboard company that was run
SUMMER 2008 CONCRETE WAVE 33
PRODUCTS, PEOPLE, EVENTS
by skateboarders. Inspired by Powell's success in making skateboard videos but without any large film budget available, we theorized that one might be able to make skateboard videos with cheap VHS cameras and edit them at home on VCRs. This was the first basic home video equipment available early in the '80s. We also sought out some of the most innovative skateboarders of the time, like Ron Allen, Danny Way and Matt Hensley.One summer later, the video "Shackle Me Not"was born and would change the way that skateboard videos were made from that point on. A year later, Louisiana swamp rat Sal Barbier was added to the team, along with Alphonzo Rawls and several other top skaters of the day,and the video "Hokus Pokus"was made, which would take the world by storm…together with "Shackle Me Not,"the videos became some of the most watched skate videos. H-Street would eventually produce five major videos, with such notable skaters as Matt Hensley, Danny Way, Ron Allen, Eric Koston, Mike Carroll, Jason Rogers, Colby Carter, John Schultes, Chad Vogt and many other top pros of that era.We also produced a host of innovative and original skateboard products, most notably my Hell Concave, a board with an extreme amount of concave, even throughout the tail and nose.
What were some of your decisions to bring H-Street back? For one, people in general have asked me to do it for years and I just haven't had the time, but more importantly, I think that skateboarding is entering a new time, where not only is there an appreciation for oldschool brands but also a need for new brands that can step out and offer something that's different than what has become a pretty basic play: a couple of skaters start a company, get the best riders they can, make only one shape in a few sizes, advertise, make a video, take the team on tour and figure out how to keep them from partying too much. While H-Street was largely responsible for creating this idea that anyone can start a skate company, I think it's time to step out of what has become a cookie-cutter formula for doing it,too.Having different brands that do different things is a good thing,and I'm looking at remaking H-Street into something that might be a bit different, in many ways.
What do you think were some of the biggest accomplishments of H-Street?
To me, the biggest accomplishment was that we inspired people. I have had so many people tell me over the years that H-Street was an inspiration to them to pursue a dream, whatever it was– start their own skate company, leave a shitty job and become a skate photographer, an artist or whatever. It's a little-known fact,but I get told that all the time by strangers. It's also been one of the greatest joys in my own life and has taught me a level of humbleness and appreciation that I don't think I would have learned otherwise. Of course we didn't know that would happen at the time, nor was that even an objective. But life has a way of working out in mysterious ways. Positive energy, baby.
Of all the memories you have with the brand, what sticks out in your mind as being the most incredible and unusual?
There are so many memories, it's almost hard to single something out. Watching guys like Danny Way,
Matt Hensley and Eric Koston grow up and see their God-given talent develop them into some of the most amazing skaters ever was like watching art in motion. Watching everyone else grow up with skateboarding and H-Street was also pretty amazing. The number of stories and tales from the H-Street days seems almost limitless,and I'll be trying to reflect some of that magic on the site, H-Street.com, and perhaps in the DVD set of all the H-Street videos, due out as soon as I have some time to make'em.
What are some of your expectations?
None whatsoever. H-Street is now just a source of joy for me to work on. I've been able to reconnect some amazing people, starting with Ron Allen,and together we've come up with some really pretty cool concepts for H-Street. I don't expect that people will like what we do but instead, I will have an appreciation for those that do.
You've brought out a wide variety of sizes and shapes. It seems like you want to appeal to many different types of skaters; any comments on this?
I believe that skateboarding is for everybody. I'm just not into the whole class warfare [of] who is cool enough to ride; let everyone ride and create as large a tent as possible. Using that philosophy, I'd like to create products for a variety of different types of riding.
Any final comments?
Only The Faithful.
At the September ASR, Santa Cruz hosted a party in honor of Jim Phillips. A number of legends showed up. Here are some highlights from the event.
THE COLLECTION AGENCY
By Brian Dennington
In September of 2006 a friend and I took a short trip to Mike McGill's Skate Shop in New Port Richey, Fla. The shop was run by Mike's mom,and rumors were spreading that she was closing the doors after being in business for a number of years. Mounted above her office door was a deck I had never seen before. She couldn't recall its origins but said she wasn't interested in selling. After some persuasion and negotiating we came up with a price. The only info I have is it's an Alphonzo Rawls deck called Friends, released by Natural in 1995. Alphonzo is listed on the Powell Peralta team roster,and I know he rode for H-Street for a couple of years. I haven't been able to find anything recent about him.
Duane Peters by Michael Early
This deck is a great example of one of the first wider decks from the early '80s. After a few sponsors Duane Peters settled in with NHS/Santa Cruz and came out with one of the most popular decks out there. Along with his unique style and full-on attitude, he singlehandedly was responsible for changing the direction of the next generation of skaters, picking up the torch from the Jay Adams/Tony Alva class and creating a new and everexpanding population of skate punks. Feast your eyes on this baby! The owner won this at his first contest at Mt. Trashmore in Virginia Beach. The approximate value of the deck is $300 to $500.
HAZARD COUNTY CONSTRUCTION
Jonah Owings is a Georgia based skater/entrepreneur with a lot on his plate. He is running several businesses, all skate-related,and we wanted to find out more.
How did this company come about?
Hazard started with the construction company, Hazard County Construction.We were all in between park builds and needed some steady work.Most of us worked for Woodward and had been on other job sites together,so starting a crew just happened.We were all from the South;the name fit. We use an open-doorstyle work ethic. If a builder wants to go build for another company and Hazard isn't busy, then get some. I'm psyched when guys come back with new technique and design.
You have a variety of businesses going: the skatepark; skatepark construction; online store and retail shop. How do you keep track of everything?
I have no idea. No,really,it's like a family within family,micro-micro-managed unit.
What are some of the things that annoy you about the current state of skateboarding? What does Hazard do to counter these things?
Wow, where do I start? Pre-fab ramps,the word
34 CONCRETE WAVE HOLIDAYS 2008 NOTEWORTHY
Natas Kaupas and Bod Boyle
Duane Peters Eric Dressen
Jim Phillips, Dave "FibreFats" MacIntyre and Skip Engblom
NOTEWORTHY PRODUCTS, PEOPLE, EVENTS
"core" and the ones that use it,reps, andstale parks. We really try to get the jobs that count, for the skaters that ask to hire us at any cost or effort. Hazard County Skatepark changes every three to six months, and having crews like DTE-LOC sessioning on the regular really keeps things fresh. My entire staff rips, so when the work is done at least we get to skate together.I am blessed to have the people that I do in my businesses and want to say thankyou to them all – even you,Mean Gene Rosmarin.
What are you most proud of when it comes to Hazard? The ability of the staff and I to adapt to any situation in the business,to finish the job or day with all our hands and fingers,and a positive outlook on our future as a company.
What things would you have done differently?
This is a hard one for me. The lamest sh*t that happens is always a lesson. So no, can't look back now – move forward. Maybe I shouldn't have bought that van. The graffiti on it is so country thug.
Where do you see skateboarding going?
Well,from a shopowner view, it ain't lookin'too good right now. But as a skater I am feelin' these ATV kidswho will skate anything in sight and not [stay] fixed on one environment of skateboarding.
That's where it has to go: training facilities and fully built-out handrail ads. Just kidding. Really,kids,John Cardiel paved the road,so ride it.
What is the most complicated/extravagant skatepark you've built?
All the parks we have built are very different in feel and flow. I don't want to put one on top, butthe last park we finished, TNT in Cumming,Ga., is one of my favorites.
Any final comments?
Yeah,isn't this a concrete mag? Whatta you guys care about some woodpecker park builders?I gotta start a concrete crew– oh,did I say that? E-mail us, kids,about the soon-to-be park in your town. We would love to build you something that's up to date and pleasing to every style of skateboarder. Think of us like a nice tall glass of sweet tea – can't get enough. Always go custom whether it be wood or cement.Andstay off the Internet. Buy from your local skateshop, and if there's not one,checkout hazardstore.com. We will just use your money to build another ramp,not go play golf. Oh,yeah,teach a kid how to fish and skate. See ya skating.
TRIDENTS AT TRASHMORE
Mount Trashmore Skatepark
Virginia Beach, Va.
July 12, 2008
Thanks to sponsors Wave Riding Vehicles, Skate Supply, Guerilla Records, Duck Village Outfitters, DeeZel Skateboards and 55 Clothing.
Expert Street– Skate Supply
moving obstacles. With just three riders in 2001, the race attracted a record high of 237 registered participants in 2008. Each stretch of the race is unique, and all disciplines of skate are necessary. Defending champion Kaspar Heinrici lost his crown this year to East Village local Theseus Williams with a time of 30:19. The race concluded with a barbecue under the Williamsburg Bridge, where prizes were awarded and riders shared race stories. Thanks to everyone who came out to the race, and special thanks to the New York Longboard Association for holding another great event.
Expert Bowl– DeeZel
Expert Vertical Ramp– Duck Village Outfitters
Expert Box– Guerilla Records
Josh Withers – Half-cab heelflip tailslide – $100
Taylor
Chris Vaneekelen aka V-Neck – Nose manual flip out– $25
BROADWAY BOMB, NYC
By Mike Dallas
"Nothing will make you feel more alive than skating as fast as you can through the streets of New York City with 230+ of your best friends. From the endorphins of the physical exhaustion, to the empowerment of outskating death, to the pride and protection of the pack, it's the ultimate outlaw race. This is what it must feel like to be a blood cell pumping through the veins of God." –
Brian Petrie
1stTheseus Williams30m 19s 2ndKaspar Henrici30m 38s 3rdJames Soladay31m 10s 4thDarko31m 22s 5thMarc "Harlem's Host" Rodriguez 31m 31s 6thMike Dallas 31m 32s
THE R.O.G.U.E. RACE
By Paul Kent
Described as "You Could Die," the Broadway Bomb is an exhilarating city push race. New York City skaters have been bombing Broadway every October since 2001, annually crowning the fastest skaters down the difficult, 8.2-mile stretch of unforgiving city street. Starting at 116th Street and Broadway, skaters race the length of Manhattan to the downtown financial district, trusting their experience and instinct to guide their carefully selected route along the course of unpredictable
The R.O.G.U.E. race, hosted by Jeff Sanders and the staff of Local124 board shop, is making its mark as a challenging yet fun annual long-distance longboarding event. The Ribbon of Green is the name the city of Edmonton has chosen for its advanced network of pathways. Alberta has by far the most intensive network of park pathways in all of Canada, allowing commuters to run, cycle, rollerblade or skate to work. I had been following the development of this year's R.O.G.U.E. (Ribbon of Green Ultimate Endurance) race since last year. I was a tad bitter about
36 CONCRETE WAVE HOLIDAYS 2008
Photo by Brian Hilbish Skater:Dave "Science" Maxwell
1. Trever Colden $100
2. Brad Bents$75
3. Chris Wimer $25
Skateboards
1. Dave "Science" Maxwell $100
2. Glen Duck $75
3. Ronnie O'Neal $25
1. Rob "Pee Wee" Agliam $100
2. Dave "Science" Maxwell $75
3. Henry Gutierrez $25
Corso– Kickflip crooks – $75
Photo: Brian Petrie
FredMahe,thefatherandfounderoftheNY LongboardAssociationandBroadwayBomb.
The Podium: Kaspar Spurgeon Heinrici (L), 2nd place; Theseus Williams (C), 1st place; James Soladay (R), 3rd place.
Theseus Williams en route to 1st place
HOLIDAYS 2008 CONCRETE WAVE 37
NOTEWORTHY PRODUCTS,
PEOPLE, EVENTS
not making it to last year's inaugural event when it was so close to my hometown of Calgary, Alberta,as I like how a distance race can tie downhill skills into pure endurance and mental fortitude.The R.O.G.U.E. sounded like the race for me!
Edmontonians are notorious pushers. They live in a predominately flat place with lots of extremely short but VERY steep hills,so they tend to be well practiced. My fellow racers spanned every age, shape and size. There was a father-and-daughter team; another racer, Colby Jones,had only one leg and pushed with a prosthetic. Looking like a longboarding Terry Fox, he was in it to finish the race and beat his disability in this,his second year competing.
Those who were gunning for 1st were given pole position on the start line, while those who thought they could get top three but not finish 1st got the second line. All else were behind. Then the word was called and we were all sprinting,in hopes that we would be the first to tackle the technical descent. Known as "The Face," it's one of two spectator areas due to the high frequency of crashes there. The Face is a super-tight,left-hand hairpin that when done at full speed involves lots of drifting, followed by a gradual right-hand sweeper, then a tight, 90-degree corner that takes a good speed check or heavy footbrake to complete successfully. The course was by far the most diverse and advanced course I have seen in a distance race.
The winding 12 miles of pathways and closed roads followed by the R.O.G.U.E. race showcased picturesque views of the river that runs parallel to the course. The paths were smooth, the roads were rough, the wooden bridges were worse. There were many steep hills to attack,followed closely by blistering-fast descents. The paths were adorned with comments painted on them– some to lift spirits, and others to lower them. Anyone capable of footbraking could finish the course,but any contenders aiming for a top spot need to have a blend of technical handling skill, mental fortitude and must be highly athletic to boot. I can't speak for the pack dynamics, because my plan was to drop the main body of competition. I managed much better than I had hoped and I dropped everyone in the first 7 minutes. There were a few crashes and two cases of bad road rash, but other than that,it seemed people were all courteous to each other,and no one got hurt.
The event rallied some amazing prizes that until now were absolutely unheard of in North America for distance racing. First place in the Open class was awarded a $1000 top prize and a custom Rayne Demonseed longboard with "1st Place R.O.G.U.E. Race 2008" emblazoned on the bottom. Top female was awarded $200 and a second custom Demonseed trophy from Rayne. The lead Junior-class rider was awarded $50 and a customized trophy board from Landyachtz longboards.
The R.O.G.U.E. Race is a serious course,and Edmonton is one of the few places where this discipline of longboarding is taken so seriously. It is generally agreed upon that by showcasing not only physical fitness but technical skill,the organizers can help to legitimize the genre of distance skating. In the future, organizers may extend the course to allow for more downhill-influenced craziness that could be tackled at high speeds for those who choose to win, but that still allows the most absolute beginners to make it
down safely. The R.O.G.U.E.'s organizers plan to work hard to improve an event that promises to lure athletes from around the world to attend.
RESULTS
Men
1st Paul "Fisher Price" Kent– 54.53 Minutes
2nd Jeff Sanders– 57.21 Minutes
3rd Mike Sanders– 59.57 Minutes
Women
1st Anna "Annanator"O'Neil– 1H 14M
2nd Dylan Harding– 1H 16M
3rd Devon Kitto– 1H 46M
Juniors
1st Evan Tonack – 1H 13M
2nd Justin Pawlyna– 1H 14M
3rd Jacob Dutton– 1H 16M
For more info,check out roguerace.com
olina's Dylan O'Neal and New Jersey's Dante Tonella, who both dominated the 10 and Under bowl division. Dylan's brother, Ronnie, and Pennsylvania's Frank Schaffroth dueled all summer long to tie in the 11-13 bowl division, with each rider winning and taking second place at two of the four contests. Daniel Crowe from Maryland also dominated the 2008 MASS, finishing near the top in both the 11-13 bowl
On October 4, 2008, the Speedboard and Longboard Association of Calgary flew Cliff Coleman up to Calgary to teach a slide and safety clinic. The successful event was sponsored by Rob Lewis of Push for the Cure, Mike Hagar, Gravity, Madrid and Airflow. Riders attended the event from all over, including one rider who flew 4500 km to take part. All attending had the good opportunity to learn critical slide maneuvers and safety from the master.
2008 MID ATLANTIC
By Bob Pribble
Photos: Brian Hilbish
SKATE SERIES
and expert street divisions. The 14-17 bowl division was a battle of Virginia skaters, with Chuck Morris edging out Corey Rubin, Jake Hilbish and Coco Branch for the series victory. Alexandra Hailey from Virginia won the women's bowl division.
As in years past, a portion of the 2008 MASS entry fees was donated to Mike Rogers' Grind for Life organization. Special thanks to all sponsors, including Ledo Pizza, Grenade Apparel, Aplomb Clothing, Santa Cruz Skateboards, Dakine, Powell Skateboards and Pitcrew. Also, thanks to all the volunteers, especially Butch Zachrel, who organized, set up and judged the 2008 MASS. Be sure to check curtkimbel.com for information about next year's contest series.
RESULTS
Grenade Pro Class
1. Packy Fancher
2. Julian Etheridge
3. Corey Rubin
Women's Bowl
After six years and 30 contests, the Mid Atlantic Skateboard Series (MASS) is still kicking ass and taking names in 2008. MASS is organized and run by 1970s pro skateboarder Curt Kimbel and features both bowl and street divisions for skaters of all ages and abilities. This year's series was held at public skateparks in Arlington, Va., Olney, Md., Waldorf, Md. and Lexington Park, Md. Highlights of the 2008 MASS included hard-charging skating by North Car-
1. Alexandra Hailey
2. Livvy Branch
3. Jackie Dorney
4. Erica Brosnihan
10 & Under Bowl
1. Dylan O'Neal
2. Dante Tonella
3. Nick Potts
14-17 Bowl
1. Chuck Morris
2. Corey Rubin
3. Jake Hilbish
18-39 Bowl
1. Greg Williamson
2. Ed Latus
3. Bill Higginbothan
40+ Bowl
1. Bob Pribble
2. John Fudala
3. Rick Northrup
38 CONCRETE WAVE HOLIDAYS 2008
CLIFF COLEMAN SLIDE & SAFETY CLINIC
Ed Latus
Packy Fancher
Dylan O'Neal
NOTEWORTHY PRODUCTS, PEOPLE, EVENTS
BOARDPUSHER CONTEST
Concrete Wave teamed up with Boardpusher.com for a contest that gave winning artists a chance to showcase their talents inside the magazine. Here are our five winners.
sent a clothing line I'm developing for the skateboard and hip hop culture called IPONI (it rhymes with "I don't lie"). myspace.com/iponi
Edward Ubiera – Ones and Zeros
My name is Edward Ubiera. I was born in Jersey City in 1974. I live and work in New York City. I have been drawing since I could pick up a pencil and studied graphic design at FIT in New York City. I started skating in 1987, and my favorite trick is a big old fast ollie. My knees are busted so I don't go nuts like I used to. I make art for people who pay me and also for people who don't.
People are always asking me, "What the f**k is a chickens and robots?" So I made this graphic as sort of an explanation. I don't know how well it explains things, but I like it being left to interpretation. It keeps the viewer entertained and guessing. My websites are chickensandrobots.com and bulletpants.com. Now let's go skate.
AN INTERVIEW WITH CHRIS CHAPUT HEAD OF ABEC 11
Jordan Pote – Scratch 7
Hi, I'm Jordan Pote, Australia's my home and where I'm currently studying illustration. When I'm not drawing I'm shredding my guitar or skating it up. If I could make a living off designing decks I would die a happy man. This deck scratches all competition with a 7.5", 7-ply, 100% Canadian maple body and turntable graphics ensuring a wicked smooth ride. jordanpote.blogspot.com
Justin Fyock – Wasteland
They say, "Those who can't do, teach," but how about "Those who can't skate, design"? With a B.S. degree from Indiana University of Pennsylvania and four years of production design experience, I have been looking to break out of my creative jail. Winning this contest gets me one step closer to doing what I really would love to do: designing snowboards, skateboards and all the other designs that go along with these products. This design was pretty simple. I draw a lot of little doodles and cartoon monster sketches; when I saw the Boardpusher contest, I took all my sketches and put them onto the board, and it all flowed together nicely to create the Wasteland board. coroflot.com/jfyock
Aren Vandenburgh – Family Octopus Torture!
Aren Vandenburgh is a 26-year-old artist, designer and skater. With a background in fine art, Aren is now back in school studying digital media on the outskirts of civilization (La Grande, Ore.). This design is part of a series of illustrations that are sketched on paper and then carved on a piece of maple plywood, which is then inked, printed, scanned and colored via Photoshop. arenvandenburgh.com
Master Dungee – Warchief
At first, I tried to create something within the shape of the board but thought it would be cooler to make an entire image, then show only a small portion of it. This way, it has more life and span to it, going beyond the board. It stands out, and standing out is always cool. I developed this character, "The Warchief," to repre-
What have you been up to this past year? Unfortunately, I have spent much of this last year healing and recovering from what could have been careerending injuries. I had reconstructive surgery after six shoulder dislocations, and I'm day-to-day with my lower back problems. I did, however, manage to make it to the semifinals in the World Championships of Downhill at Maryhill and got on the podium at a giant slalom race as well. I'm on the road to recovery and looking forward to racing all the new young guns out there.
In addition to recuperating, I have worked on moving both my personal residence and the Abec11 warehouse and offices to newer and larger locations. As a racer and someone who likes to test out his theories and designs in "real-world" settings, all this has certainly had the effect of postponing some of the new equipment from Abec11 – new equipment ideas such as wheels for electric skateboards, pre-coned slalom wheels and stand-up paddle skateboarding equipment to name a few. Being somewhat of a control freak, it is sometimes hard for me to delegate much of the design or prototyping work to others. I like to be hands-on to make sure that things are done right. So I'm back in the saddle and it's full speed ahead for the spring of 2009.
Are you still looking at competing?
ABSOLUTELY! While retirement is inevitable for any aging athlete, I am still having way too much fun right now! I was half joking when I said that if I won at Maryhill I would retire on the spot. But the truth is Maryhill was thrilling, and all the excitement of racing came rushing back to me. Racing is completely addictive, and once the bug bites you it is entirely impossible to walk [away] from. Realistically, I won't stop racing and competing until my body completely fails me. It's who I am and what I do.
Speaking of competition, it seems like the wheel market has heated up considerably – your thoughts? Indeed it has! This is a great time to be a skateboarder and a racer. There are a lot of new colors out there, and it's great to see a number of companies trying to catch up to Abec11. I love the competition; it keeps me honest. I was fortunate to have experienced the '70s, when there were new skateboarding products coming out of the woodwork all the time. Then it settled down, and for a long time we were fed regurgitated roller-skate wheels instead of bona fide skateboard wheels. Skateboarding has always been a passion of mine, and that passion is expressed through my products. When I see other manufacturers stepping up to the plate with their new products, it forces me to go back to the drawing board to outdo myself. One thing for sure is that if you want to stay the best and remain on top, you have to constantly evolve your product line. Competition in the marketplace, as well as on the track, ensures that the skaters themselves will be the big winners It's a winwin situation for everyone.
What are your plans over the next year?
I plan on kicking butt this year! My plan all along has been to build completes from the ground up – to make the best wheels out there, then bearings and trucks and then decks that take full advantage of all these "best in breed" components. I like to call it "Operation Completes." It will include my own mounting hardware such as X- Bolts, Gorilla Griptape, Liquid trucks and Jet longboard decks. The Big Red X series of speedboarding and slalom decks will begin production again as well. Once most of the product development is in motion, my plans are to organize events and to get major media involved in covering them.
What new products can you share with us?
My goal has been to put out completes with the best available components, and because I want to use my own truck designs and high-quality bushings, it is imperative I get my Liquid trucks out and into the marketplace as soon as possible. Liquid trucks will feature more baseplate angles than any other brand and have at least three available hanger widths. They will also feature my Mojo bushings, which use the same high-quality urethane that we use in our race wheels and come in a wide range of color-coded durometers. Mojo bushings will only be available in the Liquid trucks. Initially, they won't be sold separately – no sense in making all my competitors' trucks better, right? And as far as wheels are concerned, I am still threatening to release the pre-coned slalom wheel, which is a 72mm tall, super-wide wheel with an actual hourglass shape. Where previously people have made more of a flared wheel that falls short of expectations, we have perfected the hourglass. I'm also looking at releasing the 130mm Flywheel, which will be the most massive legitimate skateboard wheel ever produced. But preceding that will be the 105mm Flywheel, some of which will be featured on electric skateboards. To that end, I am working on a super high-end model for Altered electric skateboards that will feature their Bluetooth and my green wheels technologies.
HOLIDAYS 2008 CONCRETE WAVE 39
NOTEWORTHY PRODUCTS, PEOPLE, EVENTS
Any final thoughts?
Hell, yeah! I strongly believe the best is yet to come with respect to longboard skateboarding and racing. As other manufacturers' product lines as well as my own continue to develop, there will be an increased effort to promote all aspects of skateboarding. New events, races and venues will attract more mainstream media attention. If I am doing my job right and am successful in reaching my goals, longboarding and ALL other styles of niche skateboarding will no longer be the world's best-kept secret! Carving, cruising, downhill, slalom, street luge, sidewalk surfing and sliding are just way too fun not to be shared!
ALL SKATE JAM – SAN FRANCISCO'S GOLDEN GATE PARK, OCTOBER 12, 2008

By
Sandy Troxel
It's October 12th in San Francisco's historic Golden Gate Park. The day was made to order for the annual ALL Skate Jam hosted by Purple Skunk Board Shop, Plank Skateboards and Sk8Kings. It kicked off at 10 a.m. under blue skies and an occasional gust of wind. Metson Lake, a blocked-off road, a slalom course, fun box, rail, continental breakfast followed by handmade club sandwiches, snacks and drinks were provided, a wild and crazy bazooka T-shirt and cap toss and the "killer" raffle at the end of the day back at the Purple Skunk made for a great day in San Francisco. There was endless skating, ranging from slalom, longboarding and freestyle to new-school grinds and flips. The whole day was free and from the heart. It's our annual "thank you" event for our customers and the community near and far. There must have been about 150 attendees this year, because Lizzie and Sandy's Subway Deli made around 120 sandwiches. And Dave got to pull out his bazooka gun to shoot out Tshirts. I sometimes wonder if we do the jam just for this portion of the day?
Three p.m. comes around, and everybody is at the Skunk clutching their raffle ticket to see what they will win. MC Gary Holl did another wonderful job of teasing the ticket holders by calling out the winning numbers. Almost everybody walked away with something (even if it was a big bag of Doritos), and that's when it's time to express a BIG "thank you" to all of our vendors for their unconditional generosity. Without 3dm/Seismic, Arbor, Bern, Black Label, Climax, Concrete Wave, Deluxe, Earthwing, Element, Frito-Lay, Gravity, Ladera, Loaded, Never Summer, Ozel Skate Packs, PowerBar, SF Parks and Rec., Scum Skateboards, SDS, Sector 9, Sk8Trip, Skate One, Titan, Vans and Zoo York the day would not
have been as perfect as it was. The energy at the raffle could have lit up the City for a day. See you next year. Cheers!
PUERTO RICO CONTEST
The Guajataca Beach Downhill 27th edition is planned for Sunday, January 25, 2009 at State Road #113 in the township of Quebradillas, Puerto Rico. This annual race is 2.9 km long and offers a great downhill run through a tropical winding road that ends at the beautiful Guajataca Beach Resort. myspace.com/piratasurfclub1
AN INTERVIEW WITH CHRIS STROPLE OF SK8INSURANCE.COM
Tell us about what you have cooking with Sk8insurance. I always have something cooking, but with Sk8insurance.com, I wanted to start a full-service insurance agency to cater to the skate, surf and snowboard industries that is owned and run by a skater. It has been overlooked for years by all the major companies as well as agents. I can offer all insurance coverages, including business insurance, workers' compensation, auto, homeowner's, events, etc., for all size shops, distributors and manufacturers. We have been able to get a major insurance company to offer a special program tailored to our industry, with great coverage and pricing.
Are you primarily focused on Southern California? No, we are currently nationwide.
Any skate/insurance horror stories you can relate?
Back in the '70s I knew of a prominent manufacturer that was sued for product defect and lost everything within a year's time. He was amazed at the time that I knew so much about it, since I was only 16. I told him I worked for my grandfather's agency during the summers to earn enough money to buy skateboards. My grandfather and father taught me the basics of insurance. They insured Farmer John (a pork products company) at the time and were embroiled in a number of product liability suits. Skatewise, lack of liability insurance killed the entire skatepark scene from the '70s and '80s.
There are a number of skate companies who read this magazine – and I am sure a number of them are looking at product liability insurance. What would you say to them?
Generally, most manufacturers are forced to get product liability insurance in order to get their product into a retail chain, mail-order catalogs or into a large distributor. I have dealt with most of the large chains through the last 20 years and know specifically what they are looking for. Also,the Internet has opened up a huge exposure for almost every company in business. Anytime they are transactingover the Internet these days, they usuallyhaveno insurance coverage to protect them. The privacy issue, which includes customer data and [its] theft and manipulation,leaves a bigexposure for one and all. The coverage can nowbe endorsed onto their current policies or written separately.But either way,if you do any Internet business,I would make sure you have coverage for it.
Any final comments?
Enjoy skating, enjoy life...
CORRECTIONS
In the September issue, John Harle took the photo of Bucky Lasek.
40 CONCRETE WAVE HOLIDAYS 2008
Chris with Curtis Hesselgrave and Waldo Autry
HOLIDAYS 2008 CONCRETE WAVE 41
AIRFLOW SPEEDWING PINTAIL
Measuring in at a respectable 10.525" x 42" with an adjustable 30.5"/32" wheelbase, the Airflow Speedwing turned out to be a welcome surprise. Featuring a 1.5" nose and a 4.25"/3" pintail, this Canadian hard rock maple deck, pressed in Eastern Canada, is a wicked balance of form and function– and with dynamic graphics that just pop. In addition to a cool shape, the Speedwing's 13mmdeep concave gave it a very appealing foot-lock that allowed one to manhandle it on corners with ease.
We set the Speedwing up with Tracker Fastrack 180s with their stock oversized, high-rebound bushings. Although the hangers have been engineered to "flip" like a Randal to dumb down the geometry, we liked the way they arrived in stock configuration. They're a nicely built truck, sandcastin the US with 356 prime aluminum, and they come with six holes, for both old-and new-school bolt patterns. We put a Khiro rubber .016" shockpad underneath them for a little dampening. As the weather was a bit off, we decided to test out the Speedwing in a multi-level parking garage– bombing the perpetual left hand turnsand leaving security in our dust.
With the parkade in mind, we mounted up two Retro ZigZag 70mm 80A Limes on the left and two 70mm 83A Lemons on the right for maximum grip and rip. The wheels have a nice offset and 51.5mm contact patch with a deformation-resistant lip that supplies ample grip while breaking away nicely when you push it into a powerslide. Once rolling, the Zigs tend to want to stay rollingand have a remarkable acceleration curve. 66mm Retros may have been more appropriate due to the lack of wheel wells and getting a bit of wheel rub with the 70mm. But we dug the roll we got with the larger wheel– wheel rub be damned! We went with Retro's sister company Biltin for bearings; they fit perfectly, and the integrated spacer kept them nicely pre-loaded. Their tank-like construction makes no concerns of blowout when pushed to the limit. Edger's gnarly grip tape and hardware rounded out this killer setup. airflow-skateboards.com • abec11.com
GROUND CONTROL
SKATEBOARDS PINNER
Ground Control Skateboards, which is based in both Calgary and Kimberly,Canada, sent us their Pinner, a 10mm thick,7-ply maple deck that measures in at 9" x 42" with a 31" wheelbase, a 1.4" flat nose and a distinctive 3.75" pinned kicktail.The deck is manufactured by Canadian longboard/speedboard legend Jody Willcock with designs by Ground Control founder Ty Cook. Willcock uses some of the best marine epoxy available and presses the decks in a CAD-designed and CNC-cut mold with 120,000 lbs.of pressure in the press – so it's no surprise how solid the deck is despite the huge flex it features. The mounting holes, which are all gang drilled at once to ensure alignment, are a little larger than standard; according to Ground Control, some truck manufacturers just aren't getting good hole alignment on their production trucks,and the larger holes allow for that variable. However, that wasn't an issue with the Bennett 6.0s that came on this unique sled,which were precision-drilled true.
Over the past few years we have heard from many readers that they want more product reviews. So we are pleased to showcase this expanded section. If you are a skate company and would like have your gear featured in this section, please contact info@concretewavemagazine.com.
The extreme turnability of the Bennett 6.0s was ideal for this pinner. Setup with very tall 76mm Kryptonics Classic K wheels, loaded with Biltin bearings, the Pinner quickly proved to be snappier in the turns than we could have imagined. Featuring a 10mm deep concave,this impressively cambered deck with deep cutaways for wheel clearance is an absolute pump machine– one does not really even have to push to have this flying down the road or path or sidewalk. The flex is fabulous and really allows one to pump through the corners and turns,adding to the allure of its already ballistic nature that oozes with fun. groundcontrolboards.com
POCKET PISTOL SKATES BLACKHART MODEL
PPS recently landed skate legend Rick Blackhart and has released four different shapes with five graphics,including this impressive 10" x 33" cue with a 16.25" wheelbase. This one will obviously appeal to the OG skate types who prefer to have some significant wood under foot. It features a 6" nose kick at 20º, a 7" tail kick at 16º and a nicely deep 15mm concave. At 10mm thick, this 7-ply hard rock maple deck is as sturdy as they come. After several months we're still riding this one often with no signs of it going soft, stress cracking or delaminating – and it should have with the abuse we've heaped on it. Ultimately it's a whole lot of fun,and you can't beat that killer classic Blackhart logo– talk about iconic!
Bolted on this rather nimble and relatively light behemoth were Ace 66 trucks with PPS's hot new 60mm Insane Sticky Thanes (Matt French Finger Pro wheel) loaded with RocknRon's ridiculously fast Ballistic Missile Bearings. Khiro .25" risers, Edger mounting hardware and Madrid Flypaper grip rounded out the setup.
The Ace trucks were a welcome surprise—it was rather amazing how well the 66s turned,as the hanger is a whopping 6.75" wide with an overall width ideal for decks 9" to 10". The Aces feature a sweet geometry that is complemented with some of the best stock bushings we've ever ridden. The Ace trucks grind really nice, too, with the intentionally rockered hanger directing the grinds toward the outer ends of the hanger. The axles were also tough and true.
The Insane Thanes were just that, insane! They were so fast loaded with the Ballistech Missile bearings that seemed to rev up to speed faster than just about anything we've tested previously; the low-torque bearing design seems to be the key. The PPS wheels, which are lathed true, proved to be very grippy but slideable at the same time; they broke away nicely in a controllable fashion when urged, while still being very resistant to flat-spotting. And they easily held the wall on the sharpest of turns. The Insane Thanes seriously kill it on super-smooth concrete— and the Phillips-esque graphic done by French himself just pops on sight.This setup has found a permanent home in our quiver for sure. pocketpistolskates.com
HAMBOARDS FISH
The Fish is the latest offering from Hamboards and is, perhaps, the most fun skateboard ever conceived; we had an absolute riot testing this out. At 4.5' x 17",this leviathan is constructed from imported,high-density European ply and painted with a two-stage urethane finish that is both glossy and grippy (no grip tape required)– and each deck is a signed and hand-painted original. It's definitely an eyecatching and awe-inspiring platform for fun.
Mounted with Original's 8" wide S8 trucks, this skateboard instantly becomes a rather amazing turning machine with no worries of wheelbite,as the board comes with enough riser to clear the truck's amazing maximum turn ratio– even when mounted with Abec 11's gigantic 97mm Flywheels! And we were surprised that we could actually grind this adjustable,springloaded torsion truck.
The huge Flywheels – a stock component on Hamboards– will roll over just about anything that might normally stop your skateboard dead,while the Original trucks allow the rider to put the Fish wherever they want it. Loaded with Biltin bearings, a reasonably fast and extremely durable bearing, some rather ridiculous speeds can be reached on the Fish. Speed is your friend; the faster you go,the more stable the giant platform is. And the deck's flex fits perfectly with its additional components to allow some serious pumping, carving and slashing. Of course, that all just adds to the fun,whether you're cruising the strand, carving a hill or even blasting through the concrete waves of your local skatepark– and yes, the Fish is not only at home on transition, it's about the closest thing to actually surfing we've come across. Count on your entire crew wanting to try it– the fun factor is off the scale! hamboards.com
STREET SWELL CLASSIC PINTAIL
When Street Swell sent up this classic 49" pintail I stared and stared at it. It just seemed so incredibly gorgeous that I had thoughts of simply hanging it on my wall. The wood work is extraordinary, and the finish on the bottom of the board is silky smooth. Street Swell uses a unique grip top that allows you to see through to the wood. The ride is stable with a small degree of flex. The Seismic Speed Vent wheels are 77mm with a 75A durometer. They ride very nicely indeed and seem to hit a good balance of grip and speed. The 180mm Paris trucks are soon to be shipping with the new Venom bushings, and this adds to the overall enjoyment of the ride. Bushings are always one of those things that skaters overlook, and yet they have an incredible impact on how a board rides. There is no doubt that the Street Swell deck is a thing of beauty. Collect or ride? That's a tough choice. streetswell.com • seismicskate.com
SMA OLSON
This is a unique cue. Measuring in at 9.25" x 35.75" with an 18.25" wheelbase, a 6.5" tail and a 6" nose (both at an 8° angle) and a12mm deep concave, this is a seriously significant piece of wood. Add the ceramic weave sandwiching six plies of hard rock maple, gold leaf, perfect wheel wells and sick shape and it's not only amazing looking, but extremely functional and truly unique. The classic Steve Olson graphics also make it a real standout.
42 CONCRETE WAVE HOLIDAYS 2008
Sufficiently stiff with a nice touch of flex to optimize pumping through the transitions, it proved to be a much lighter deck than expected and remarkably nimble for such a long plank.
We mounted it up with Stage X Independent 169s, which are a significant improvement over the Stage 9s– the baseplate strengthened, geometry corrected on the pivot arm, nicely trued hanger ends, quality axle material and soft gooey bushings that actually make the truck turn like the early stages that made Indy famous.
Rainskates' new Stinger IIs provided the roll we needed. The 62mm, 100A sideset wheel with a 2mm contact patch proved to be not only fast but sufficiently grippy,with a good level of anti-abrasion qualities. They were more slippery than expected, but that was a welcome surprise; they slid so well in smooth bowls! Loaded with Bones Super Swiss 6 bearings, the Stinger IIs revved up to top speed fast and carried that speed well, rolling smoothly and effortlessly. Khiro .25" hard risers, Bones hardware, Madrid Flypaper and Shivs & Shanks rails rounded out this killer setup. Pool, park and pipe action are no problem for this new missileshaped stinger from SMA; it had no problem conquering whatever we threw at it. It even allowed some lofty ollies in the street section of the park. We also set this one up with some Bennett 5.0 trucks and yellow 71mm, 84A Alligator wheels with the idea it might make a good GS and park racing board. It performed surprisingly well in both disciplines. It was no surprise it proved to be a ditch killer as well; the 18.25" wheelbase provided an ample platform for the high-speed transition riding. These are great days for skateboarding with such multifunctional boards on the market– we're stoked! smaskateboards.com • rainskates.com
TOY MACHINE BLOODSUCKING SKATEBOARD COMPANY — ED TEMPLETON SPLIT SECT
We don't do an awful lot of popsiclestick reviews, but Toy Machine sent us a complete that we felt was worthy, the Ed Templeton Split Sect. Templeton was infamous for throwing down hard in his years riding for Circle-A, Schmitt Stix and New Deal and Toy Machine's formative years, so we were very interested in how his latest board would perform. Before we hit it, we couldn't help but dig on the killer semi-dissected alien graphic that adorned the deck's belly.
This 8.125" x 32" deck features a 14" wheelbase, 6" tail and 6.75" nose with a fairly mellow concave. The board, gripped with Pig grip tape, does not stray too far away from the industry standard in terms of shape and dimensions, but it is a little lighter than most and nicely responsive with solid pop, and the nose weathered multiple hits better than most we've ridden. Locked, rocked and loaded with Ruckus Black Low 130s bolted down with Ruckus Metal hardware with Toy Machine's 52mm pink team wheels with a 12mm contact patch, the Templeton proved to be a very good street skate. The response was quick,and ollieing it was almost effortless. It stood up well to the pounding it took on the ledges and curbs as well. The low profile of the Ruckus kingpin helped ensure that hangups were few and far between. While the Pig High Oinktaine bearings seemed to pale against most of the bearings we've tested in terms of speed, they were quite excellent in handling the side load that we heaped up on them without any sign of failure. toymachine.com
POWELL CLASSIC TSG EVOLUTION RIPPER HELMET
At Concrete Wave we think helmets are critical for skateboarding. It only takes one head bonk and you're in diapers for the rest of your life. That doesn't need to happen when there are some really awesome helmets available. From Powell Classic comes the TSG Evolution Ripper helmet. TSG spent a year doing research and development with their international skate team. The anatomically designed helmet features a high-impact, high-density injected ABS shell with an EPS impact foam inner shell, a 14-hole ventilation system and inner ventilation channels. It also has a pre-molded,removable, washable padding system. The helmet also meets the EN1078 European standard and U.S. Consumer Product Safety Commission (CPSC) standards– perhaps the most important information you need to know when buying a helmet (many helmets meet none of the safety standards). Weighing in at a mere 459 grams, the helmet, which has been anatomically designed for optimum fit, is very light, nicely ventilated and one of the most comfortable helmets we've tested. The easily adjusted chin strap was a nice touch,too. The ventilation system helps keep it cool on the noggin and limits the amount of sweat that often pools on the brow of most helmets, only to drip down into your eyes. And of course, the classic screened Ripper logo is just plain rad. ridetsg.com
HACKBRETT
In 2007 the IGSA changed its rules to allow larger boards because of the styles of Samy the Milkman and Hack, owner of Hackbrett Longskates (based in southwestern Germany). What came next was a 1.3 meter-long downhill board claiming the maximum length the IGSA would allow. Nobody else in the racing scene was riding such an enormous board,and disbelief was the reaction of most racers. In 2008 the board was refined and the right setup was found. Roli Hafner, a downhill racer back from the early days with a very distinct no-hands-down style,took the board for a test run at Almabtrieb and didn´t return it for a long time after. Between every run his smile got bigger,and run after run he said,"I can even go faster!" Whether you drift the board around corners standup like Roli or shoot into turns at full speed without footbraking like Hack, the feeling this board provides is incredible – pure soulriding combined with a hell of a lot of speed. As in surfing,a longer board is also friendly for beginners, giving them stability and smoothness in turns. With a total weight of only 3.9 kg, the Hackbrett Custom is light, even compared to its shorter colleagues. To achieve this, a lightweight wood core is used as in most other Hackbrett boards, combined with carbon fiber. The two-step hybrid concave with a very smooth concave in the middle and elevated rails provides maneuverability in every situation. Crail trucks fit perfectly well with the large wheelbase. The final kick to this setup is the DTC wheels. Racing is one thing. Going fast with soul is another. customlongskates.com
SURF ONE
This one is a full-on beach cruiser –though not limited to the strand along the beach. It'll cruise anywhere there's pavement or cement, and with style! This 8.625" x 43.625" and 1.1cm thick deck is an ideal platform for just that –stylin'! It even holds its own in the skatepark. The 7.625" kicktail provides ample leverage to kick that 6.125" nose in the air so one can manhandle the 25.625" wheelbase through the bowls. The deck was surprisingly rigid despite the very long wheelbase – making it very adaptable. The 8mm deep concave with Mini-Logo grip tape provided a decent foot lock while allowing easy release for repositioning throughout the deck top for those über-styling surf moves. Mounted with Randal R-II 180mm trucks, the Empty Perfection made for a nice, stable ride with really decent turning ability. The Surf One Five Star 70mm, 78A hard plastic cored wheels – with a 20mm contact patch – were loaded with Bones Reds Bearings and provided ample grip and speed. While they were ideally smooth on pavement, they were a little too soft in the skatepark with much of the feedback over-dampened –though we got used to that eventually. The "boingyness" of these wheels is serious—we can talk about the rebound and reflex and the softness/hardness coefficient these wheels display, but boingy says it best – a sensation we thought lost to the '70s. With this new ride we've come to dig boingy all over again and welcome it back to skateboarding. With .5" risers there was more than enough clearance for the large wheels despite the lack of wheel wells on the deck; wheelbite was fortunately not an issue. We found it remarkable how fun this board was. The wide variety of terrain we were able to traverse on the Empty Perfection longboard means the surf's up all the time with this one. skateone.com
COMET GALAXY'S SLEEVES
This setup gained a huge amount of attention,and the reason was pretty clear – the Spinners. In the initial setup, these wheels attach to your trucks in a regular fashion. You then drop in a hub and attach a spinner to it (via an Allen key). It's a pretty ingenious concept,and it really adds something dramatically different to the look of the wheel. We tested the 95A wheels in a 62mm, but USL does offer a wheel in an 80A/70mm as well. The wheels were fast and were somewhat grippy,but the one thing that stood out in my mind was,"Damn, these wheels are pimped out!" The Crail trucks were sent to us by Bustin Boards,who are currently distributing the brand in the USA. Crail was founded in 1990,and these downhill trucks are sturdy and solid. The finish (black/green) is absolutely beautiful. Note that Crails use an Allen-key type of kingpin (like Grind King). Comet's "The Galaxy's Sleeves" deck measures 9" x 36" and features a vertically laminated bamboo core with soy resin and triaxial hemp fabric. Translation: This is a very environmentally friendly deck! Beyond that, the board is responsive with just the right amount of flex. Sure, it's a flashy setup, but then again, what's wrong with a little eye candy? cometskateboards.com • uslskate.com
HOLIDAYS 2008 CONCRETE WAVE 43
It's the end of the year, and 2008 was a killer! If you were at the Maryhill Festival of Speed, you hit the high-tide of stoke and some of the best racing, ever! Did you see it on NBC in October? There's over 6,000 photos, plus video links to it all in the Silverfish galleries, so check it out! Hey look, it's Georges Siddiqi ripping his way down Maryhill to a 10th overall qualifier in the Worlds and a brand-new sponsorship from Rayne!
It's all about the pics, for this issue of the Fish Report. If you're looking for places to skate, skaters to rip with, inspiration and stoke or just all the latest news from ASR, coverage of SlideFest '08 or just want to scope out a few thousand gear reviews written by skaters, drop in on Silverfish. The door's unlocked… we're out skatin'!
HOLIDAYS 2008 CONCRETE WAVE 45
HOLIDAYS 2008 CONCRETE WAVE 47
dreamseller
BY BRANDON NOVAK (WITH JOSEPH FRANZ)
Editor's note: Brandon Novak was an accomplished skater during the early 1990s. His career in skateboarding came to a grinding halt as he dove deeper into drugs. When I received the advanced copy of "Dreamseller" I was mildly interested, but figured, "It's probably a lightweight piece from a former pro who should have known better." After taking about a day to finish the book, I can assure you it is completely mesmerizing. I wanted to share part of this book with our readership and give you just a taste of the hell that Novak descended into. The book is available from the Citadel Press. Visit kensingtonbooks.com for more information. WARNING: suitable for mature audiences only.
chapter one
The Last Day of Using

I am a twenty-five-year-old junkie, sleeping in an abandoned garage in one of the worst parts of Baltimore City. My eyes open. It is August 11, 2003. I can't tell you the time because I don't own a watch, but judging by the angle of the sun's rays shining through the cracks of the abandoned garage door, it is about eight thirty a.m.
As soon as I am conscious enough to think, panic consumes my body. My mind searches desperately for the answer to the question, "Did I leave a gate shot for myself last night?" A "gate shot" is what we junkies refer to as the first fix of the day, which draws the user "out of the gate" until they can pull a hustle that will lead to the next fix. I suppose this is a term borrowed from horse or dog racing, which conjures an insightful visualization of a junkie's lifestyle: a fixated animal running a desperate, circular sprint.
My hands strike out, searching, reaching, grasping. Not in my shoes, not in my pockets, not on the floor . . . I arrive at the terrible conclusion: no gate shot, not today.
I am dreading the chain of events that are rapidly approaching, and I want so bad to reject the responsibility of having to scrounge up ten dollars for a pill of Dope, but Heroin is calling. I know I have to make it happen somehow, some way.
I take a deep breath, and stagnant air fills my lungs. My eyes, adjusting to the sunlight, fix on the cracks on the ceiling, the peeling paint, the broken light fixture, the cement beams, all the exterior details which express my inner condition.
My body shivers from the chill of the cold cement floor beneath my "bed," which consists of three moldy dingy-yellow cushions. A few days prior, I had taken them from a sofa that was sitting in the rain next to some trash cans I happened to be picking through. I thought they might bring comfort after a long day of stealing, lying, and hustling, so I took them to the abandoned garage I call my "home." I had arranged them in a symmetrical line, spacing them three inches apart so they might almost accommodate the length of a five-foot-six body. That night, as I drifted off to sleep with my feet resting on the cold cement, I found pride in my accomplishment—the acquisition of these three dank cushions, stinking of mold and mildew, which I now I refer to as my "bed." I sit.
I unwrinkle my makeshift pillow, my hooded sweatshirt. I wear this sweatshirt for one good reason: the hood conceals my white skin. You see, I buy my drugs in an all-black neighborhood, and there are stick-up boys everywhere who look to prey upon white-boy junkies like me. Also, being the only
white person in the area makes me a prime target for cops, who know that any white person they see here is a drug addict.
I slip my shoes over the socks I have worn in my sleep. I wear my socks to bed because I have not showered properly in a few months, and the barrier of crust imbedded in the fabric helps contain the stench of my feet.
I stand.
I have slept in many depressing, deathly places, but this one is the unrivaled worst. The floor, covered in muck and grime, is littered with used needles, bloody ties, candle nubs, burned match packs, empty lighters, crushed water bottles, and blackened cookers of all forms—spoons, cans, bottle caps, tins, and other dishshaped metal scraps. In the center of the floor a refrigerator on its side functions as a "coffee table" for the junkies who reside here. There have been days when I wondered whether it might actually work when plugged into a live outlet, and others when I contemplated somehow transporting it to the junkyard in exchange for cash. But it's heavy, which means I would have to divide the work, as well as the proceeds, with another junkie, and that wasn't a possibility. Sharing is a concept foreign to addicts.
Piles of broken drywall, which once divided a corner of the garage into a bathroom, surround a toilet that hasn't worked in years. But junkies who sleep here use it anyway, and it is overflowing with urine and feces. Standing within a two-foot proximity will cause me to vomit from the sight and stench.
It is sick that the content of this garage represents the person I have become, and what is worse is that I have become accustomed to it.
As I stagger toward the door, each step intensi-
fies the sinking feeling that today is going to be my day to die. But this idea does not deter my attention from the task at hand, the hustle for ten dollars, the price of a pill of Heroin, a small gel capsule full of Heroin powder that can either be snorted, or cooked then injected.
Where? How? I race through a mental catalog of scams. How can I get ten bucks through a minimum amount of effort? It comes to me: Mom.
Mom is a resource I tap only when all others have run dry, because I am ashamed for her to see me in this condition. But this morning I am desperate. I'll offer her one of my stock alibis such as, "I need to borrow lunch money until my next paycheck clears," or "I just got a job as a busboy, but I need to buy a new shirt for my first day of work." These fabrications never fail to extract money from her purse. This is not because she will believe them. Instead, Mom will hand over the cash just to rid herself of this twisted vision of the filthy junkie who is her beloved son.
The garage door. My opponent. When unlocked, tension from two industrial-strength springs allows it to glide open almost effortlessly. But with the handle in its present "locked" position, the springs act as a fulcrum securing the door to the ground. Yet, the door can be heaved open with a great amount of effort from a desperate junkie.
I grab the handle and begin to lift, straining. I am frail—weight: one hundred fifteen pounds, eat: two or three times a week. I can only call upon as little energy as one would imagine a person of this description might possess.
My legs begin to tremble, and I manage to raise the door almost three inches before it slips from my grasp and slams shut: Bang! As the sound resonates, I wince, fearful that the people who live above this garage might call the police if they discover that every night a junkie sneaks in and sleeps like an abandoned dog.
I step back, take another breath, and analyze the situation: I'm sick, I need ten dollars now, and goddamn it, this door is going to open! Again, I grab the door handle and pull. My knees are buckling, my arms shaking, my back is about to give out, but I am motivated by the thought of my next fix: inspiration! Finally I manage to create a three- foot slot, underneath which I cram my shoulder and apply it as a brace to hold the door up.
I look outside, to the far end of the two-story valley of red-brick row homes, where the mouth of the alley touches the street. There, the sunlight almost washes away the images of pedestrians, cars, stores. To most people, this is scenery. But to me, in these things I see opportunities to steal, lie, hustle, scam, and create victims. I swiftly slip out from under the door, letting it strike the concrete with a slam!
48 CONCRETE WAVE HOLIDAYS 2008
I hit the streets, motivated by my plan to scam my mom. Suddenly behind me, a familiar voice rings out. "Yo, Brandon! What's up?"
I turn toward my old friend Scott, who glances over my condition. "Yo, Scott," I say in a shaky voice.
Scott is four years clean. As teenagers, we rode skateboards together. As we grew up, we became addicts together. The difference is, he went clean, I got worse, and he became my NA sponsor. It is an indisputable fact that we could always depend on one another; however, in this case, an unspoken code of ethics dictates that I cannot ask for money. This is for my own good—we both know it, and we both know why: obviously, any funds extended to me would be spent on Dope.
Scott looks me up and down, scrutinizing my condition. "You don't look so hot, friend."
"Yeah . . ." What else is there to say?
Scott looks at me with pain in his eyes. "Look, Brandon, I have to get going to work. But here. Take this." As he speaks, he jots down his phone number on a scrap of paper. "I know I always give you my number when I see you, but I want you to know, the offer still stands. Anytime, anywhere, if you ever feel the desire to clean up, call me, and I promise I'll stop whatever I'm doing, come get you, and take you to rehab, okay?"
"Okay. Thanks, Scott."
"Promise you'll call me if you need a ride?"
"I promise. Thanks, Scott."
"No problem, Brandon. Good luck."
Scott's current occupation is real estate, and he is apparently doing very well at it. He steps into his white Mercedes and pulls away. I pocket the phone number, not because I intend to ever need a ride to rehab, but perhaps I can use Scott for something at a later time: a place to sleep, a change of clothes, a shower, whatever. A junkie always has to consider his resources. Okay. Mom's house. Here I go.
As I walk the six blocks to Mom's house, my pace quickens, faster and faster. Her house is now in sight. I see her car and I know she's there. Excitement shoots through me. I am trembling, as I can almost feel the sweet Heroin surging through my veins.
Then I see it. I stop dead in my tracks, as my hope of obtaining ten dollars vanishes. The front door of Mom's house opens, revealing my half brother David, a thirty-two-year-old lawyer who works for the State. He is the proverbial "brain" of our family. Behind David follows our older sister Lisa, who, at a young age, voluntarily assumed many of the parenting responsibilities necessary to raise me while Mom worked her way through medical school in order to provide a better life for us. With my sister are her children, my seven-year-old niece Cindy and eight-year-old nephew Nicholas. Cute little kids, innocent, not yet aware of the world's evil. The last to exit the house is my mom. In raising us, she had done her best, especially under the circumstances of being separated from our father.
As they gather in front of the house, I hide behind a tree, struck with jealousy, envy, and remorse as I watch them standing in a circle of laughter and joy.
I grit my teeth at a memory of my childhood, when I was seven and won my first skateboard sponsorship. I remember the pride I felt in watching my mother cry with joy, and in the celebration that followed, when brother, sister, and mother surprised me with a cake on which was written in icing, CONGRATULATIONS, BRANDON! and a little skateboard, sculpted in pieces of chocolate candy. . . .
Hidden behind the tree, I ask myself if I am
willing to suffer the humiliation and looks of disgust from my family. I contemplate turning back, but my subservience to Heroin makes my decision to proceed, slowly and cautiously, reciting the lies that I will use to deceive those I love most.
David notices my approach and calls out, "Hey! Brandon!" At first, happiness is his instinctive response, but in recognizing the familiar signs of my condition, he then recollects the emotional pain I have caused him and my family: deceit, lies, and betrayal. At once, bitterness washes the pleasantness from his face.
Lisa takes notice of me, hides her pain for the sake of her children, and calls out, "Hey, Brandon!" I give her my biggest smile possible and rush to her in hopes that I might win sympathy from my brother and, ultimately, the money from my mother.
Lisa embraces me, and her nose retracts, wrinkling her face with disgust as she inhales my terrible stench. Breaking the hug from Lisa, from the corner of my eye I glance sideways to see if Lisa's kindness is evoking any positive sentiments from David. One look tells me it is not.
As I close in on my mother, I notice a sad disappointment in her eyes, which she quickly hides in order to make this occasion the least painful possible.
My mother asks, "So, Brandon, what are you doing here?" I reply, "Oh, I had off work today so I figured I'd stop by to say hi." Lies: I haven't worked in years, unless you can refer to hustling for Dope as "work," and I certainly did not come here to say hi.
Mom hugs and kisses me, tolerating my stink because, although I am a junkie, the fact remains I am her son.
Mom says, "We're going to look at your sister's new house; do you want to come?"
In my head, I cry, "No! I just want to get my Dope money and get the f**k out of here!" I do not want to spoil this day for my family, to force them to look at me or smell my putrid stink. But, as sick as it sounds, enduring this discomfort is preferable to walking downtown, stealing, and risking arrest, so, I go against all better judgment and answer, "Lisa, that's awesome; you got a new house? I'd love to see it."
My brother glares at me as if to silently scream, Get the f**k away from us! But he keeps his composure for the sake of my mother, and because, ultimately, he does love me.
I turn to my niece and nephew. "Cindy! Nicholas! Come here, let me look at you!" I give them kisses on the head, telling them, "Mommy has been telling me how good you two are!"
A vivid memory fogs my perception as I recall that not so long ago these beautiful children once came with Lisa to visit me in a rehab center.
"What is this place? Why are you here?" they had asked.
I remember how naturally my answer, a lie, was issued forth. "This is where I work."
We load into my brother's van. I want to take a seat in the back, to spare them from my stench, but Mom insists I sit up front with David. He clearly does not want this, and I do not want it, but we do it anyway.
I know that before long, Mom will begin to carry on a casual conversation, a social skill I haven't practiced in years. At this point the only thing I am used to conversing about is where good Dope can be found and what makes of undercover cars the police drive. My mind races as if I had just snorted half a gram of coke, as the barrage of questions, and the subsequent lies, ensue:
Mom: So where are you living?
Me: Well, I'm living in Fell's Point; I have an apartment with a friend. It's pretty small, but it's okay.
Mom: Oh, that's nice. And where are you working?
Me: I'm bartending part- time at a couple places, filling in different shifts. Soon one of the places will hire me full-time, once someone quits . . .
Mom: Well that's good. . . .
Before the next question is asked, my brother, who has the opposite personality of my mother, interrupts. "So, Brandon, where did you sleep last night?"
A setup. This is a question that, if answered truthfully, will confirm that I have lied, and if answered untruthfully, will be met with a challenge. Whichever answer I give will be the wrong one. I answer anyway. "At a friend's house."
Here we go. "That's a f**king lie!" He points out the window, at a park bench. "You look like you slept on that bench last night! And you smell like a goddamn bum!" Correct on all three counts.
My mother screams, "David, don't!"
His voice raises a decibel. "Mom, stop protecting him! Let's get real! He smells like a f**king bum from the streets! If we have to spend the day with him, we're gonna have to stop at a hotel or somewhere to get him a shower! This is disgusting!"
My sister remains silent. My mother pleads, "Please, David, stop it!"
David insists. "I will not stop it! Enough is enough! I want him out of this van!"
"Fine!" I snap back. "You want me gone? No problem! You'll never see me again! I guarantee you that!" The van is traveling ten miles per hour as I fling open the door, stumble and fall on the asphalt, scramble to my feet, and run away in tears and disgrace.
Behind me I hear the sound of grinding gears as the vehicle is thrown into reverse before it comes to a full halt. David, now driving backward, is beside me, pleading, his anger for my addiction now overcome by his love. "Wait! Brandon, wait!"
"F**k you!" the only response I could muster.
"Brandon! Look, I'm sorry! Get back in the van! Please?"
For a moment I consider this, only for the purposes of pitting my family's affections against their judgment in order to procure the money for my fix, but what little pride I have will not allow me to do so.
As they drive away, I turn and examine this mess I've caused. My mother is apologizing for my brother. My sister is crying, hiding her face in her hands. And a heartbreaking vision engraves itself into my memory: my little niece and nephew, turned around in their seats like puppy dogs, with tears running down their faces, waving good-bye. And somehow, through their sobs, I could hear one of them call out, "Grandmom, please, just give him the money . . ."
Hearing this, I realize I have not even asked my mother for the money yet, and I arrive at a conclusion horrible to consider: that, in my niece's and nephew's limited experiences on this earth, although they could not yet comprehend my addiction, their knowledge of what follows my visits includes an inevitable consequence: I ask my mother for money.
As I walk toward the city in search of the Heroin money, I consider the lesson that had been inflicted on my niece and nephew: In trust, they will find lies. In relationships, they will experience manipulation. In love, they will encounter pain. And this is what they would forever remember, that I, their mother's half brother, Uncle Brandon, had taught them about life.
HOLIDAYS 2008 CONCRETE WAVE 49
LUIS JESUSGOMES
a.k.a "Come Rato" a.k.a "Eats Rats"
By Dhani Borges
Where do I start speaking about my favorite person in the world (family aside)? Luis Jesus Gomes a.k.a. Come Rato ("Eats Rats" or the "Rat Eater") is everything and anything. I call him the real Animal Chin. I have been fortunate enough to know Luis for close to 10 years now, ever since my first trip to Brazil. Luis is a difficult guy for most to get to know;he is quiet, shy and humble. He comes from a very large family of 12 children, all of whom I have had the pleasure of meeting.
Come Rato is a simple man, who has honed his skills on a skateboard by skating as many days a week as possible. The lines he draws are always flawless,as is his relaxed style. It is so difficult to imagine a 45-year-old skating like him; he's like Stevie Wonder and the piano or the Pinball Wizard and a Bally table. The guy is not just a cruiser,either; my man has tricks to spare and only delves into his bag when the occasion seems fitting.
As I learned more about Luis, it just became more and more inspiring. For a guy like me, who through friendships and perseverance has forged a reasonable career through the skateboard industry,to find a skater that would make me so happy to skate with, I just knew I had to help him in any way I could.
Some of the older crew of skaters in Rio de Janeiro refer to Luis as "The Marathon Man," as he used to train for and run in the annual Rio Marathon. The world is a better place and the sun shines on Rio more because Come Rato is there, skating. I suggest everyone enjoy a session with Luis;it is like being blessed by the Dalai Lama.
— Steve Ruge a.k.a. Shrewgy
50 CONCRETE WAVE HOLIDAYS 2008 RIDER PROFILE
HOLIDAYS 2008 CONCRETE WAVE 51
Dhani Borges: What is your full name,and how long have you been skateboarding?
Eats Rats: My name is Luis Jesus Gomes, nickname Come Rato ("Eats Rats"). I have been skating for 37, close to 38 years, and I am 45 years old.
DB: Tell me about the first time you saw a skateboard.
ER: The first time I saw a skateboard was at Arpoador Beach (a classic surf spot in Rio) and there was a bunch of surfers skateboarding. The first thing I wanted to do when I got home was set up a board. At the time it was difficult for someone who came from a poor family to have a bicycle,so at the time I thought it would be easier to set up a skateboard. I went and asked my mother if my sisters had some kind of roller skates, and she said, "Oh, your father hid them in the attic."So I went up there in the dark and found a pair of metal skates.I then got some
nails and went to the bar of Mr. Manuel and got a wooden crate, opened up the skates and nailed them to the piece of wood and skated on the street in front of my house [that] had recently been asphalted.
DB: And the roller skates– what where the wheels made of?
ER: They were made of metal…
DB: Tell me about the first skateboard you used with urethane wheels, and how was the sensation?
ER: The first set of wheels I used made of urethane were Cadillacs, Hang Ten, and I didn't even have access to this kind of material.I borrowed my friends'boards,and the difference was huge! And we didn't have closed ball bearings, only the loose open kind. I already had a better skateboard but they were still made of PVC or nylon.
DB: Was it easy to find information about skateboarding, magazines and such?
ER: The info I was able to get ahold of was good.I had friends with a better social condition than myself,and this made things easier. Their parents would travel and bring back magazines like SkateBoarder.
DB: How about the stories from the early days of skating in Rio, about fights and bad feelings between different groups of skaters? Have things changed over time?
ER: In the beginning of skating here in Rio, there existed a lot of discrimination between skaters of the south zone (a more affluent part of Rio) and the suburbs (the poorer regions), and fighting did break out between these groups. But I always stayed clear of these things,and I believed that those kinds of attitudes didn't resolve anything,and that as timed passed skateboarding would change and grow. So much so that skating has totally changed; you see people skating in the poorest regions of Rio and in the favelas (ghettos).I am very happy about this – the unity that exists nowadays between all the skaters in Rio. But this is also part of a greater social movement;in Brazil there exists less discrimination against poor people than before.
DB: What is the secret to your longevity in skateboarding, of skating for such a long time and still being able to rip?
ER: The only thing I have to say is many thanks to God, up there. Besides that I am always running– 10, 14, 16 km (6 to 10 miles). I always exercise,and when I have time to go out and have some fun, I do that, but never exaggerating.
DB: A lot of people don't know, but you were also a marathon runner. How did that help you with your skating?
ER: I started running because of the events that happened here in Rio,and in my family, my brother was already ranked nationally in longdistance running. At the time I skated the contests that happened, in Guara (a small city that hosted some of the classic contests of the '80s), and I would always jog around the block, and before I knew it, I was running with my brother and began to dedicate myself to long-distance running. I reached a goal of placing ninth in the Marathon of Rio de Janeiro.
DB: What kind of distances would you run?
ER: About 42 km (26 miles).It was complicated, because I trained twice a day, but I still found time to escape and skate.
52 CONCRETE WAVE HOLIDAYS 2008
Luis proudly shows his contest trophies. At 45, he's still charging hard.
DB: During some point in time,did you think of quitting skating?
ER: There was a time when I thought about giving up, but then a friend of mine, Luciano Junk,called me to go skating in Campo Grande (a park built in the early '80s) with a photographer;I grabbed his skate and did an acid drop, one of my favorite tricks, and the photographer, Eduardo Pimentel, who took pictures for the magazine VISUAL, shot the trick and the picture turned out great. When I saw the photo, I thought to myself, "I can't stop skating.I have to continue."
using drugs. Even though they are abandoned, I still like skating at these places,and they should be preserved and made into historical landmarks.
DB: Have you hurt yourself much in all these years of skating?
ER: Of course.I have already [had] two surgeries on my foot, and thank God that I had such a great team of people doing the surgery, and they were so well done that I am still able to skate today. It was actually funny; people would say, "Now you are going to stop skating, right?" I would joke with my dad and say, "I think I am
knew a lot about skating here in Brazil and specifically Rio de Janeiro. It was the best article ever written about Brazil.They had arrived in São Paulo and drove up to Rio,visiting all the parks along the way. When they arrived they skated at the Arpoador bowl and took tons of photos,and the opportunity arrived for them to take pictures at a private park that belonged to an apartment complex, Barra Mares (RIP). It was a spot that almost nobody rode anymore, but I always liked [it] and continued going there. It had a tree that I saw grow over the years,so much so that it began to invade the bowl with its branches and leaves. And it was a FS grind that I did going through the branches with the leaves sweeping in my face that caught the attention of Steve.He set up the flashes and took the shot. It was a time when I was dedicated to running a bit more than skating, so I didn't think much of the photo. Then one day I passed Bob Burnquist and Bruno Passos on the street, with their big pants, small wheels and colored hair;it was kind of weird. And then I went by a newsstand to see if there were any skate mags.I looked to one side and then to the other and came across that [English] magazine, Skateboard!and asked myself, "Who is that guy on the cover?" And then it hit me– "It's me."
DB: Who are the skaters that you like to watch nowadays?
DB: Did you think at that time that the tricks would evolve to the point they have in terms of being so complicated and technical?
ER: I truthfully didn't think so. We even rewound the tapes and imagined doing the tricks backwards, and now you see it happening;it looks the same as rewinding the tape. It is something really cool that happened with skating.
DB: What was skating like before the construction of the first public skateparks? Did you skate freestyle [or] downhill? Was there any one style of skating that you most liked?
ER: In skateboarding at the time, that didn't exist– "I like skating this or that." It wasn't like that. We skated everything, because it was all SKATEBOARDING.
DB: What is the sensation of being able to skate the same parks that you did 30 years ago? [80% of the skateparks from the '70s and '80s still exist here in Rio.]
ER: I love it, but the city should do a better job of preserving or even modifying these spaces. There are public parks that have skateparks that are completely abandoned, without lighting, and then bad things start happening like people
going to stop skating," and he would say, "WHAT?! With all you have been through, now you have to skate." It was such a cool thing for him to say.
DB: How old were you when this happened? ER: I was 29.
DB: Did you ever think you would skate for so long?
ER: It is like this:I can't say that I imagined myself skating up till now. But I have to give thanks to God [that] I am still skating. The things that happen don't belong to us, they belong to God, and if I am still skating, it is a blessing.
DB: Many people don't know, but you were the first Brazilian to grace the cover of an international skateboard magazine. How did that happen?
ER: It was such a great experience. It was in the early '90s when skateboarding was on a downturn, exactly at the time when Bob Burnquist and the Ultra Boys were starting up and making things happen again.But the story is that a crew from England were here in Brazil, and Steve Kenny and his wife, a Portuguese,
ER: There are so many good skaters nowadays: Bob, Bucky Lasek, Rune Glifberg, Omar Hassan; there are so many amazing skaters nowadays.
DB: And what was it like during the '90s, seeing all those tendencies of small wheels and really technical tricks?Was it strange seeing all of that happening?
ER: Not really. When you have been skating since the beginning, you know that skate is something that comes and goes and that it always has a middle ground. Nowadays it is more universal; there are kids that use big wheels, small wheels. Now there is space for all types of riding, like me for example:I like speed [and] big wheels;I like to feel the wind in my face, hear the sounds– the loud,noisy sound of a grind. The more aggressive you are, the better, with style being the most important thing. Skateboarding has evolved, and it is a good thing.
DB: So what is most important is style, and not necessarily the tricks?
ER: That is it. Of course now there exists a very competitive type of skating, a type of skating where you need technical skills, but besides technique and tricks,you have to have good style.
HOLIDAYS 2008 CONCRETE WAVE 53
The Rat Eater: "The more aggressive you are, the better."
A WORD FROM THE GREAT NORTHWEST
By Chiara Poscente
VANCOUVER OUTLAW KEY TO THE CITY
Following the thrash path of the Vancouver Outlaw Key is like experiencing that first shower of truth:gnarly, painful and yet somehow well worth it. Vancouverites tend to hunger for the burliest, most challenging rides, and this could not be more clearly demonstrated than with the Vancouver Outlaw Series. Hosted by anyone willing to throw down, anywhere that fits the flow, possession of arguably the most prestigious of skateboarding trophies is a hard-sought honor. The Key was developed by longtime Coast Longboarder Mike McGoldrick and has been making its way through the homes of champions across the city. The events are open to everyone from groms to pros and boast the turnout of many world-class riders. The heat is always on, the blood is always freeflowing and anyone who attends will implode from exposure to excessive stoke. As of now, the Key has remained in the Vancouver area;is there anyone out there who thinks they've got what it takes to own the world's best on their home turf?
THE KEY IN RECENT ACTION Coast Longboarding's 2nd Not-So-Annual Slope Style Non-Test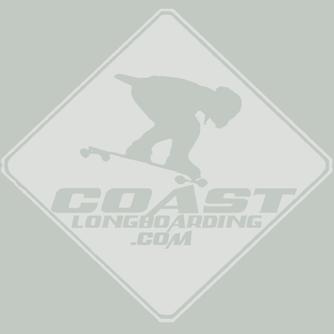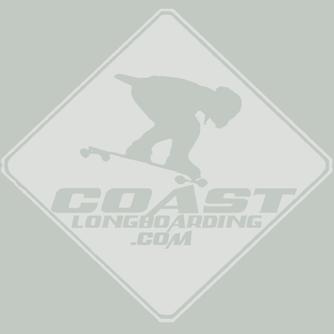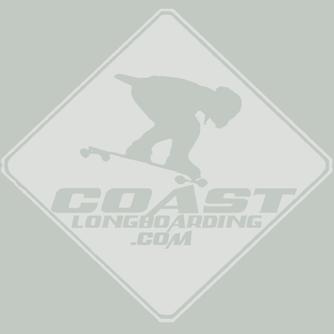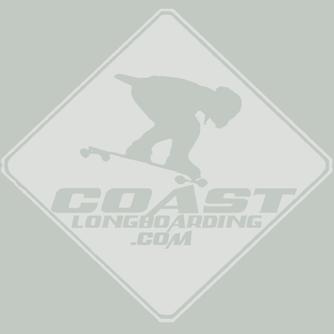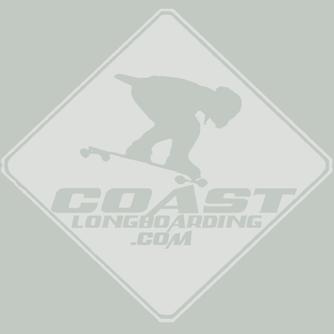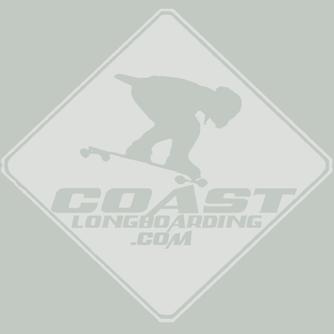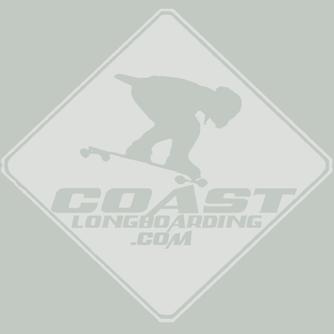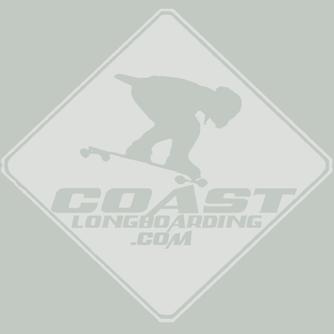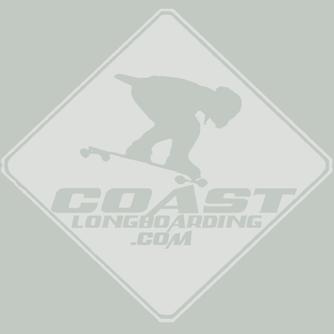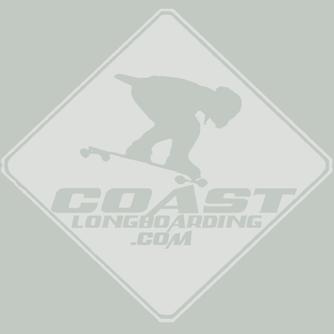 Hosted by Mike McGoldrick of North Vancouver, the highly acclaimed non-test did not disappoint, fully meeting the expectations set by the first of its kind, nearly two years past. Converging at historic Seylynn Skatepark at 9a.m., a convoy of more than 10 vehicles, all packed to the brim, set out for a day of thrills and spills, not to mention style. An abundance of talent
slashed across the hillsides of West Vancouver on a sunny September Saturday, all the while beer frothed from kegs, music blared, spectators whooped and the fuzz made only one brief appearance resulting in our rather ceremonious relocation. Though everyone who showed was shredding, it's fair to say that there were a few key riders who blew the pads off everyone else. The Key's previous owner, Andrew Chapman, had his prize seized by Kyle Martin of Rosedale, B.C.,in what can't be described as a fair fight. No one stood a chance as Kyle owned the day from the start, throwing down obscenely laid-out 20-foot standups at
speed through the infamous "Bonus Round" of West Van's most unforgiving area.
Whistler Outlaw
Several hours, several locations and one winner – K-Rimes dominated the day, totally at home on the epic hills Whistler has to offer. Due to the nature of the area's challenging roads, crashes were many. Though none resulted in any serious injuries, bodies were flying off the pavement in all directions, launching stray boards straight into unsuspecting onlookers! A full,heartfelt thanks goes out to the Whistler crew for putting on such an action-packed and fun-filled event!
Attack of Danger Beach Outlaw
Hosted by Lee Cation of Unkle Industries, this outlaw featured high-speed hairpins and sweepers complete with gravel and guard rails. Not a huge turnout, but a heated one. Congrats to Kevin Reimer for being the first to take home the Key two events in a row!
54 CONCRETE WAVE HOLIDAYS 2008
COAST LONGBOARDING REPORT
Blake Startup leads the pack. Photo: Nate Lang
The gang's (almost) all here! Just a fraction of the many hundreds of Coast Longboarders.
Photo: Nate Lang
Ryan Theobald is a longtime Coast Longboarding member. Photo: Nate Lang
2nd Ladies Skate Jam– Hosted by the Ladies of Vancouver Downhill:While the boys (and,gasp! myself), hid indoors from the sodden weather, the girls geared up and faced the storm. A tutorial-style jam led by pros Haven Anderson, Brianne Davies and Carly Richardson saw the group through some of the North Shore's famed corners, lending tips and boosting confidence. Of course, everyone was ecstatic at the end of the day. Though the rain did lend a hand in seeing a smaller turnout for this event (the first Ladies Skate Jam had 26 participants), the girls are building an army ready and able to bomb the %#$@ out of BC's hills.
King of the Forest Endurance Race: The annual KOTF race has always enjoyed an excellent attendance. Riders of all ages from across Canada and the USA lined up for the grueling 16-km push through Seymour Valley's beautiful
Conservation Forest. This year's King of the Forest title goes to David Mitchell. And I'd like to introduce the first ever Queen of the Forest, Caitlin Reil,and Grom winner, Wolfgang Forrest Miller. Congrats to you both!I hope this means that more of your kind will be givin' 'er next year!
VANCOUVER IMMIGRATION REPORT
The great Northwest is an absolute mecca for downhill skateboarding. Though it would be fair to say that the hills themselves are what attract so many visitors, in truth, it's the scene that keeps them from leaving. Every year that passes sees an influx of talent from around the globe join the Coast Longboarding family. Some show up for academic reasons, some for career moves, others just to experience life on the coast. The thing they have in common: They're all here to skate as much as possible. Some loaded up-and-coming names have arrived on the scene only to dominate and astound their peers.
Andrew Chapman, formerly of Ontario, has been turning heads since his arrival nearly two years ago. He now rides for the Landyachtz "Eh Team" and can be found bombing Gaglardi Way and thrashing West Vancouver's British Properties.
Another East Coaster, Brian Peck, formerly of Connecticut, came to the hills last January to show off his sliding style, rip the parks and bomb the big mountains. Watch out for him, 'cuz he will beat you down the hill.
After seeing his throw-down style at slide comps all over the East Coast, Coast Longboarding is stoked to finally have Adam Auger among us. Look for vids on YouTube;this guy will blow your mind. (Switch standups? What? I thought only Mike McGoldrick could do that!)
You know that feeling you get when you check your racing bracket only to find that you're up against Mischo Erban and Fredrik Lindstrom? Well, that's what having a heat with ladykiller Patrick Switzer will do to you. This guy is unreal. A few months ago it was like, "Hey, who's that?" and now it's all about the P-Switz. He'll charge anything on any setup and do it with more style than most can live up to. Look for him to really take some names in the 2009 season.
And thus, this issue's Coastal Report has come to a close. Remember kids, Coastlongboarding.com is always recruiting,so strap on that helmet, go skateboarding and remember to participate in regular safety meetings!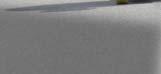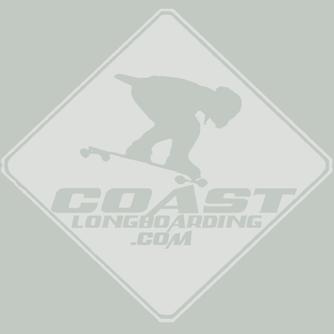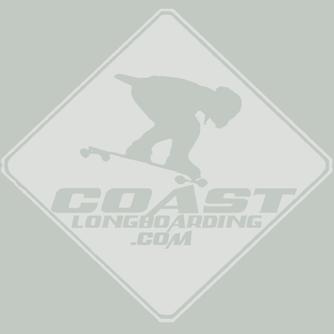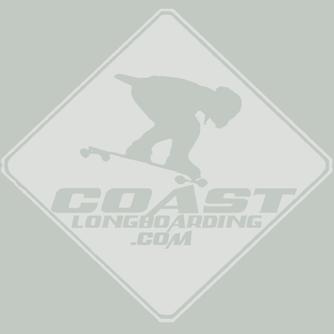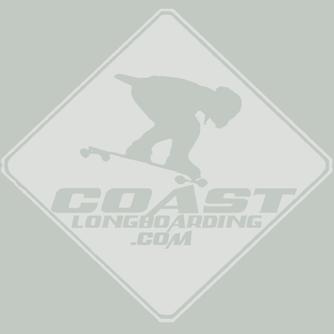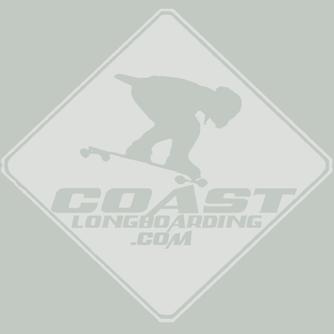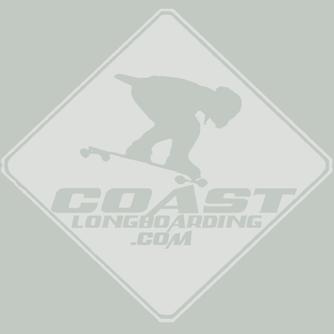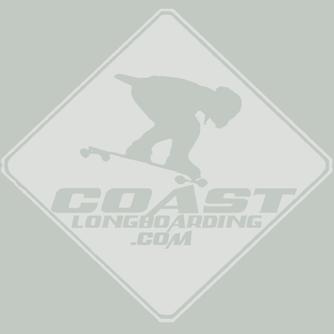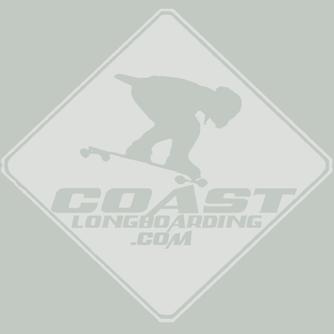 HOLIDAYS 2008 CONCRETE WAVE 55 OTHER NEWS
Bricin "Striker" Lyons is the grand wizard of Coast. You won't find a stronger supporter of downhill anywhere. Photo: Nate Lang
Kevin Reimer (aka K-Rimes) 77.8 mph on a skateboard.
Photo: Evan Mitsui (freestylephotography.ca)
BrianneDaviesisonaseriouswinningstreak. Photo:Hereshe'sfollowedbyAndrewChapman. EvanMitsui(freestylephotography.ca)
BRUTIQUE.
A BRIEF HISTORY OF SYDNEY BANK AND VERT SKATING IN THE 1970s
By Bill Schaffer PART
TWO
56 CONCRETE WAVE HOLIDAYS 2008
Johnny McGrath, Manly Skate City
THE PARTING OF THE WATERS: PYMBLE POOL
In the month of July 1978, 30 years ago, which was also the month that Tony Alva's second, "uncensored" interview appeared in SkateBoarder magazine, a meeting took place that would shape the future of skateboarding in Australia. It did not take place in a boardroom. No minutes were kept, no mission statements emerged, no suits were worn. One of the participants played his vital role in this meeting standing in a concrete hole in the ground, drenched and exhausted, holding a bucket in his hand. His name was Bob Hastie, and he had just drained a pool located in the upper middleclass Sydney suburb of Pymble. Bob was just about the friendliest guy on earth, and was already mates with one of the other participants in this historic event, but I have been told that the look on his face at that moment hinted at something other than pure pleasure. This may have had something to do with the fact that the other two participants had just arrived too late to help Bob with the dreary labor of draining the bowl. Their names were Adrian Jones and Robert "Wedge"Francis. They themselves had just met by accident at Greenwich. Wedge had been unwilling to adjust his muscular style to the confines of the Greenwich Boat Ramp and had been brought by Adrian to check out a smaller, tighter pool in an upper section of the complex that had been ridden several times in the past.
The small pool at Pymble was the kind of typically tight Australian bowl that had to be attacked in a carving motion using the round wall of the bowl itself to enhance the transition and centrifugal force to make your wheels stick to the wall. Adrian had gotten vertical there for the first time three years earlier, not long after he'd seen Gregg Weaver do something similar on the cover of SkateBoarder, riding barefoot on a borrowedboard with then amazingly new urethane wheels.
All three skaters had significant reputations. Bob had been a successful freestyle and slalom competitor during the craze and had been involved in founding Saurus Skateboards with David Hill, Australia's first skateboard champion in the '60s and a leading promoter in the '70s. Wedge became a national skate celebrity during the craze. Adrian had become the one and only threat to John "Tez" Tesoriero's su-
premacy at the Boat Ramp and a master of meteoric 540 slides. He was sponsored by Skateboard World.
All three had ridden tight pools before. But this pool was different. Bob had emptied a pool that Adrian had never ridden before, and it was really something to behold. The shallow was sadly unrideable, but the deep end was already showing off some pretty generous and alluring curves. Unlike most Australian pools, which tend to be impossibly tight and very crudely shaped, the transitions in this baby weren't just added as an afterthought. The whole thing had been lovingly sculpted with a nicely formed bottom curving gently all the way to the drain. You could dive into that empty bowl and straight away start drawing lines. A tile on the right-hand wall proudly announced a depth of 8 feet 6 inches – and a little over half of that was sheer vert, slightly over-vert in places. The deep end had a love seat cut off at about 7 feet and a cutaway of similar height for a waterfall in the middle of the face wall. Best of all, the site was completely abandoned, surrounded by tall trees and bordered by a massive, nearly empty car park. In short, it was a non-bust.
Amazing things would take place that day. Wedge still vividly remembers Bob's unique jetpropelled backside exit/re-entries – which were literally powered by Bob's backside. At the peak of each vertical ascent the strictly vegetarian drainer of the pool would allow his own inner gases to be explosively drained from his guts, thereby ensuring that Wedge and Adrian would be willing to leave ample room for a graceful dismount upon his return to the shallows.
Bob's farts may as well have been celebratory fireworks launched from the summit of the Harbour Bridge. It had been a long time coming, after so much time spent trying to copy American legends on desperate banks and dangerously dinky ramps, but the moment had finally arrived. Australia's very own pool scene was no longer a desperate dream sustained by staring for weeks on end at photos from the US. It was a reality, sculpted and contoured, ready and waiting.
Over the following few weeks a crucial and quite surprising decision was made that would once and for all give Australian pool culture a very different flavor than the aggressively territorial scene that is often portrayed in US skate media. The discoverers of Pymble pool decided to share their knowledge with the entire Australian skating community. Here they were, some of the very best skaters in the very best, rarest spot they'd ever found, and yet they let the word leak out. There was talk for a while about invitations and keeping things secret, but no one ever took any of it seriously. Pymble became a mecca for aspiring pool skaters all across the country. Kids traveled thousands of miles from every direction in excited little packs to skate the only viable vertical terrain on the entire eastern seaboard. They studied the skating of the originators and learned to exchange strange words like "Mortdale"and "Brutique" as if they meant something. Some of them stayed in stealth mode, spending weeks peering out from behind bushes at their skate heroes, slowly taking it all in. Some of these shy little grommets like Danny Van, Matt Davis, John Finlay, Steve Sargent and John Gray would eventually challenge their masters. Despite the ongoing, relentless convergence of the nation's most uncontrollable and unkempt-looking teenagers upon one innocent address in a middle-class neighborhood, the place was never blown or busted. Everyone kept their cool, and Pymble pool remained open and free to all comers for two years.
Four skaters quickly become the indisputable Lords of Pymble: Adrian Jones, Wedge Francis, Johnny McGrath and Peter Aitken. Wedge had been personally tutored in the art of 360s by Russ Howell and was already famed throughout the Australian skating community for a skating poster that had been available in record stores throughout the country. In 1978 he left his home town of Melbourne and came to Sydney to take up a job working in David Hill's skate shop. Shortly after his arrival he proved himself capable of destroying my ramp in a single kickturn. Wedge moved like a
HOLIDAYS 2008 CONCRETE WAVE 57
THE SMALL POOL AT PYMBLE WAS THE KIND OF TYPICALLY TIGHT AUSTRALIAN BOWL THAT HAD TO BE ATTACKED IN A CARVING MOTION USING THE ROUND WALL OF THE BOWL ITSELF TO ENHANCE THE TRANSITION AND CENTRIFUGAL FORCE TO MAKE YOUR WHEELS STICK TO THE WALL.
PYMBLE BECAME A MECCA FOR ASPIRING POOL SKATERS ALL ACROSS THE COUNTRY. KIDS TRAVELED THOUSANDS OF MILES FROM EVERY DIRECTION IN EXCITED LITTLE PACKS TO
nuclear-powered freight train, but the energy was unleashed with pinpoint accuracy. Even today, he still does the most reliable and blindingly fast backside axle carves I have ever seen. He is also still far and away the best spinner of 360s in the entire nation. Wedge has always been one of the friendliest, most considerate people you could ever hope to meet. The combination of his unrivaled physical power, his natural authority as the most famous skater on the scene and his generous and open personality shaped the atmosphere at Pymble. I believe it was largely because of Wedge's influence that there was never any territoriality, meanness or bad vibes of any kind at Pymble. No one was ever excluded, banned, intimidated or made to feel like an outsider.
Adrian Jones was never the kind of bloke to give anyone a hard time, either. In fact, if you encountered Adrian off a skateboard, the first thing you were most likely to remember was his shy, reserved manner. I noticed he blinked a lot very early on and could never work out if this was just a nervous habit or some kind of secret skate preparation that I should copy to improve my own riding. I copied it anyway – just in case. Despite the mild manners, Adrian was the country's leading exponent of aerial skating. He basically ruled Pymble pool. Adrian was so closely associated with aerial moves that his sponsor forced him to don aviator glasses for publicity shots. He soon became universally known as "Aerial Jones." The Balmain boys changed this to "Errol"after hearing a song by the band Australian Crawl concerning the famously well-endowed Australian actor, Errol Flynn, with its refrains of "he wants to get higher"and "I would do anything, just to be
like him." The word "Errol" became a ritual chant sung out in strangulated-siren fashion whenever Adrian entered Pymble pool. I suspect the distraction must have caused him to slam more than once. Adrian's status was such that the Balmain boys eventually felt obliged to invent yet another nickname to celebrate his flawless aerial form;"Germ Free Jones" would later be memorialized with the release of apro signature model.
Peter Aitken arrived unannounced in the Sydney skating scene from Melbourne shortly after the draining of Pymble pool. He soon left us all stunned. His first contact with Sydney skate culture occurred at my house. I'm not sure how he got there. I do know that his mother thought the place was a skatepark and that when she arrived to pick up Peter later that day she found Balmain boy Doug Lake waiting at the door, calmly informing her that Peter was indisposed and had asked for her to "just leave all the drugs and money with me."Peter was in many ways one of the most insanely radical skaters I have ever known. He was so committed he should probably have been committed. He executed the biggest, maddest backside airs at Pymble. He also pulled off the first elevator drops and the first rock & rolls. These were pure testosterone moves at the time. Peter pioneered both on the terrifyingly vertical walls of Pymble without having any real idea how they were done. The method he employed was classic trial and error: slam; recover from head bongo; slam again ... There was a sort of poetic justice for the rest of us in
THE ENTIRE EASTERN SEABOARD.
watching Peter suffer so badly for his art. After all, despite the thick, full-body scab in which his entire 14-year-old self was usually encased, Peter had the Leif Garrett looks to score any chick he looked at within seconds.
Johnny McGrath arrived at Pymble even later than Peter. He was like one of those alien bugs in a sci-fi film – he was minuscule, but he changed everything. Johnny was an old friend of Wedge and spent his first few weeks living in the back of the big man's car. They were like a big guy/small guy comedy duo. My first impression was that Johnny looked like a little girl who had somehow wandered off the street into the big boys' playground. He was absurdly short and almost invisible inside his ridiculously long red hair and alongside his absurdly huge green skateboard. Why, I thought to myself, would the shortest kid need the biggest board? Gotta be a kook! No need to worry about getting upstaged by another blow-in from Melbourne this time! Then Johnny immediately and very casually ripped a few frontside grinds off the top of the 8/6. This was something everybody else took ages to achieve. In fact, the wall was so weightless and the angle of attack so severe that very few Pymble skaters ever got grinds on the 8/6 fully wired. Johnny's grinds were lightning-fast from the first assault, and his tiny body would freefall all the way down back down the five feet of vertical wall. Then came the perfectly poised tail taps and tailblocks, which were like nothing anyone had ever seen before. Johnny was an absolute phenomenon.
58 CONCRETE WAVE HOLIDAYS 2008
SKATE THE ONLY VIABLE VERTICAL TERRAIN ON
Wedge Francis floating in the Pymble Pool, 1978.
Photo: Mark Scott
PUNK ELEMENTS DESTROY: MANLY SKATE CITY
Manly Skate City opened at the end of 1979, and vertical skating suddenly became widely accessible in Sydney for the first time. Wedge was installed as the park pro, and Johnny McGrath soon took on the same role and moved into the back office. For the first time Australian vert skating had gone professional. Pymble pool was still open, but most skaters quickly abandoned skating there for the easier and more reliable transitions of the new park. It featured a 10foot-deep bowl with a foot of vert and a broad channel, an 8-foot-deep halfpipe with separate coping and round lip sections and two 6-foot quarterpipes set facing each other. All the ramps were made out of blue fiberglass and were topped off with bizarre wooden coping that never felt quite right to grind. These ramps turned out to be virtually indestructible. Several examples could still be found in Council parks around Australia until recently, their still perfect sky-blue surfaces having been left unridden for years as result of deeply eroded bitumen"runways."
The atmosphere at MSC could not have been more different than Pymble pool. Skaters were no longer members of a tightly knit tribe in a secret world, but potential rock stars performing in front of a public viewing gallery. Shortly after the opening of Skate City, a major article appeared in a local surfing magazine that fed straight into this mounting atmosphere of glamour. The article catchily referred to "Punk Elements"and claimed that the Balmain boys were vandals whose actions had caused the closing of both the Boat Ramp and a huge rusted pipe that had recently been skated in a southern Sydney suburb. The author condemned the group and called for them to be ostracized by the rest of the skating community.
As it turned out, however, his timing couldn't have been worse. At that moment there was basically nothing nicer a person could say about a skater than to accuse him of being a punk! In a typical strategy of subcultural reversal, the objects of this accusation took up the label and proudly made it their own. A movement was born: Punk Element Design, soon shortened to PED. Initial converts to the cause included all the Balmain boys, Biff Murdoch, John Tesoriero, John Fox, a talented youngster by the name of Sam Lightfoot who later became a major force in Australian street skating, and a strange being with a maliciously ironic twinkle in his eyes known as Adam Dot.
The PEDs weren't exactly nice to everyone – especially each other. They conducted an endless reign of terror to enforce their personal ideal of skate style. Above all, they hated orangutan frontside airs – which was their term of abuse for the style of grab now more commonly known as "stinkbug."Some of the PEDs could not restrain themselves from physically intervening if they saw some innocent skater transgress against the secret code of style. I remember seeing more than one skater struck down by flying plastic garbage bins while skating the halfpipe in ways that were considered "unsound."The PEDs even had their own word for skaters who shouldn't be allowed to skate: "borfs."It was a joke that some times got very serious. Inevitably, the PED movement became divided and decadent, its members turned on each other in an orgy of self-consuming hate, and several different warring groups appeared on the scene. For a while, though, they seemed to own Manly Skate City more surely than its legal proprietor.Several skaters rose to new levels at Skate City.
I first met Duane Heketa in 1978 at a scary masonite ramp built in an abandoned service station near Manly beach. Duane was a Maori and a hardcore surfer who literally viewed skating as an alternate form of surfing, but his extraordinary natural talent as a skater shone through straightaway. He was soon recognized and sponsored by Ozi Skates, a company formed by older skaters who were friends of Bob Hastie and part of the original Pymble pool crew. Ozi Skates later mutated into the globally successful Cockroach wheels, and later still became the manufacturer of Cortech wheels. Duane was simply the most effortless, graceful, naturally gifted skater I have ever
HOLIDAYS 2008 CONCRETE WAVE 59
Above: Tony Man, tail block edger – Manly Skate City, 1980.
Below: Biff Murdoch, backside footplant boost – Manly Skate City, 1980.
Bottom left: Adrian Jones, double-grab dive bomber – Manly Skate City, 1980. Photos: John Fox
known. He could launch huge, sweeping backside alley-oops out of the big bowl and pull laybacks that were every bit as extended and sexy as Jay Smith's. Duane was also the first Australian to master the ollie air on vert. The move had no precedent and was basically unthinkable at the time. My memory is that Duane was shown a picture of Alan Gelfand doing the trick, grabbed his board and started making them over a foot out on the Skate City quarters within minutes. At this point Dale Halpin, Lopez and Adrian just started running around and screaming in amazement.
Tony Man was already a major contender at the Boat Ramp and Pymble pool. He was al-
ways the best technical skater amongst the Balmain boys and was renowned for his ability to analyze any move or trick in excruciatingly minute detail. He seemed to have a stroboscopic mind that could freeze any event into its constituent parts at any frame rate required. In fact, breaking things down was one of Tony's specialties. He also enjoyed deliberately dislocating his own limbs in sequence, all of which had been horribly damaged in slams, until he was left sitting there looking like a puppet with broken strings. He had a way of constantly innovating strange little tricks that had nothing to do with anything other skaters were interested in. He definitely did successful street nollies long before they were ever shown in an American magazine. Tony was a reliable drawer of unexpected lines in any bowl and a consummate master of the frontside tailtap. He also had a talent for saying highly unexpected things that frequently caused his friends to fall over laughing.
Chris Briggs appeared out of nowhere at Pymble. He liked saying the word "happy"for no apparent reason and had a wholesome look, a wholesome lifestyle and a huge talent for technical skateboarding. He was our Tony Hawk: highly intelligent, slightly geeky and seemingly capable of doing anything. He immediately grabbed the attention of the established crowd at Pymble by successfully landing frontside inverts, which he had learned from photos of Florida skaters. At Skate City he mastered the full range of airs – backside, frontside, layback, handplants – and would execute each one with the clean, reliable precision of a Swiss watch mechanism.
60 CONCRETE WAVE HOLIDAYS 2008
Above: Biff Murdoch challenging backside gravity –Manly Skate City, 1980. Photo: John Fox
Below: Adrian Jones, still germ free – Bondi Bowl-A-Rama, 2008
Photo: John Harle
Page 57: Johnny McGrath stylin' – Bondi Five-O, 2008.
Photo: John Harle
THEY WERE THE VERY BEST AT THE VERY BEGINNING, THEY INSPIRED A WHOLE GENERATION TO COME, BUT THEY NEVER RECEIVED ANY REAL REWARD FOR THEIR EFFORTS OTHER THAN THE SKATING ITSELF AND THE FRIENDSHIPS THEY FORMED.
If Duane Heketa was the most naturally gifted skater on the scene, Biff Murdoch was definitely the most focused, disciplined and determined. He stayed that way for the next 30 years without ever receiving any significant financial reward, and became probably the most respected, hardcore, dedicated skater Australia has ever produced. Biff mastered every new phase of the art during 30 years of skating. Countless later OZ skate legends have cited Biff as their single greatest influence. Then and now, everything Biff does is done with incredible intensity of purpose. When he became interested in fishing as a kid, he sought out an "old man of the sea"at Bondi Beach who initiated him in the secrets of the rod. At Skate City he emerged as the most serious challenger to Adrian Jones for the role of supreme exponent of the vertical arts. Among other things, he could blast stratospheric footplant airs and
backside ollies that had to be among the best in the world at the time.
REVELATIONS
Skate City never made any money and was closed down after only 18 months. Other parks appeared, both private and public, but it would be many years before Sydney could finally boast a range of good public skateparks. By that time, all the people in this story would be "old school."
Some are still riding, some are currently injured, some may turn up again at any moment. One of the fascinating lessons that emerges again and again from the history of skateboarding is the deep link between marketing and the destiny of individuals. You can see this in documentaries about the lives of US pros like "Dogtown and ZBoys," "Stoked: The Rise and Fall of Gator"and "The Man Who Souled The World."US pros ride a marketing rollercoaster that is as unpre-
dictable as the gnarliest pool. One minute they are rock stars, the next minute the market shifts and they are has-beens trying to learn a new style of riding they can barely understand. Capitalism is a tough mother at the best of times – as we should all be acutely aware right now– but marketing cycles in this industry tend to get extra-vicious because it deals in a lifestyle product that needs to be sold as edgy, rebellious and outside the market. That's the paradox. One day a skating brand is the coolest thing on earth – the next day it's cheap crap at Target.
The view always looked a little different from down under. For the first generation of vert skaters in this country, the marketing cycle barely even started. In a recent interview, renowned expat Australian vert skater Jake Brown identified Biff Murdoch and Danny Van as formative influences in his own approach to the skating arts. Biff and Danny were themselves directly inspired by pioneer skaters and good friends like John Tez and Adrian Jones. There are far fewer degrees of separation between spots like the Boat Ramp, Harris Park and Pymble pool and the latest mega-ramp madness than most would suspect. The conditions just never existed, however, for Australian skaters like Adrian Jones, Johnny McGrath and Biff Murdoch to become global brand names. They were the very best at the very beginning, they inspired a whole generation to come, but they never received any real reward for their efforts other than the skating itself and the friendships they formed. That's why their challenge to the wider skating world never really got heard – until now. That's why none of them will be living off their status as living legends or releasing limited-edition signature reissues with gold inlays.
STOP PRESS
Adrian Jones has just been offered sponsorship at an international level by the good people at Old Man Army and is now working with them on the design of a new Germ Free Signature Model. Our story continues ...
DEDICATION
This story is dedicated to Bret "One-T" Connolly, who was the only person ever to belong to both the Balmain Boys in Sydney and the RadLanders in Melbourne. Bret and I were planning to publish a history similar to this one when he suddenly passed away. I would also like to conclude by listing some of the skaters who should have been mentioned at length in this history for their own crucial roles, but could not be included for reasons of space: Matt Thomas, Rertz, Tim Dawe, Rocky Geraghty, Brad Shaw, Kelvin, Greg Ambler, Murray "Barbs" Taylor, Trevor King, Tim Whitten and Sinisa "Sin" Egelja.
HOLYDAYS 2008 CONCRETE WAVE 61
A TRIBUTE TO RAY UNDERHILL
By Kerry Underhill
In August of this year, the skate world lost a true friend – Ray Underhill. I asked Ray's wife, Kerry, to compose something for Concrete Wave. I am grateful for the tremendous effort she put into writing this piece, and I am very proud to be able to share it with our readership. Ray, you will be missed. – Ed.
When I was asked to write a story about Ray, I was a bit nervous; the only writing I have done since school has been in my journals. But I felt that I was ready to take on the challenge. When I say challenge, I really mean it. As I started to write, the words were all in my head and in my heart, but I was having the hardest time putting them down on paper. How can I explain to people in so many words the effect Ray had on the skateboard industry, the people he worked with, our families, our friends, and most of all, me and our two children?
When Ray was diagnosed with a chordoma tumor in January 2007, our world as we knew it came to a screeching halt. How could someone so young, so healthy and so full of life be given such a diagnosis? We knew that Ray had been experiencing some slurring, which was obviously unusual, but we had no idea that his doctors were going to find a skull base tumor – a tumor that was so rare, there really was no set protocol on how to treat it except surgery and proton radiation. I remember Ray looking at me after the diagnosis and saying, "It wasn't supposed to be like this." He continued to say that to me until he died, on August 1, 2008.
This was not how it was supposed to be. Ray and I have been together since 1989 and planned on growing old together. As our dear friend Tony said during Ray's eulogy, "Kerry did not take her eyes off of Ray since the day they met," and that was completely true. I was always in awe of the person he was, and even during his illness I was in awe of his courage and strength. I wish I had his patience, his sense of humor, his wit and his cooking abilities. Ray was everything to everyone who knew him. He was that true friend that you could go to in times of crisis; he was the laid-back partner in our duo, always keeping me calm and telling me not to worry. He was the best Dad to our children, Keaton and Olivia, never missing a skate session, soccer game, lacrosse game or a chance to take a bike ride. His laughter and humor lit up the room, and the way he raised those beautiful, dark eyebrows with that little smile on his face made us all feel a little more relaxed in his presence. Ray never wanted his cancer to control our lives. But his cancer was not only his battle; it was our battle. And we knew that no matter what, we would handle it just like we handled everything else in life, side by side, hand in hand…together.
From the time of his first surgery to his last chemotherapy treatment, Ray never complained, but he felt like he could never catch a break. The tumor was always there and was relentless. I watched as this tumor robbed him of so much in life. He was no longer able to eat except through a feeding tube, his voice was diminishing, his body was weakening, and even sleeping flat on our bed was not possible. The things that we all take for granted in life became such a chore for Ray. But no matter what this ordeal brought to us, the tumor never robbed him of his spirit, his love for life and his love for his family. Ray and I had hope for his future and our future together with our children. He never wanted to burden anyone with his illness. He very rarely even liked to talk about it, except when it was just he and I sitting on our couch late at night, wondering why this was happening. And all Ray would continue to say was, "It wasn't supposed to be like this."
I watched Ray handle his cancer with such dignity and grace. Ray was the man that everyone wanted to be…and I can only hope that I can be half the parent he was to our children. I know that his greatness and love for life will live on in Keaton and Olivia. When I look at them each day, I see Ray. I see that same sparkle in their eyes that I saw in his eyes every day. I see everything that was good in him in our children. We were all so lucky to have Ray; even though his time here was too short, the memories will last forever.
We take each moment and each day at a time. We miss everything about Ray. Now I sit on my couch all alone at night and wonder how this all happened. The only peace I feel right now is that I had the best life with Ray, and nothing, not even his cancer, can take that away.
Keaton, Olivia and I would like to thank our skateboarding family for all of the love and support you gave to Ray during his illness and continue to give to us each day. Ray would read all of the posts from around the world on his website every night, and he was always overwhelmed with emotion. The kids and I continue to read them each night, and they truly help us. So thank you to everyone for caring so much about our family.
To find our more about chordoma and Ray's battle, please visit the Chordoma Foundation website at www.chordomafoundation.com. If you are feeling generous, please make a donation to support the foundation in Ray's memory. You can also still leave posts for our family on rayunderhill.com
62 CONCRETE WAVE HOLIDAYS 2008
Kerry and Ray Underhill
Ollie one-foot tail grab to fakie, 1990
Photo: J. Grant Brittain
Ray floats a tall backside ollie, Hawk's ramp, 1990
Photo: J. Grant Brittain
JASON ZDUN PORTFOLIO
My first camera was purchased by my mom and dad right before we left for our family's first trip to Disney World. It was a Mickey Mouse Kodak 110 camera that I still have buried in a box somewhere. I have no clue where the photos ended up, but I remember chasing the Disney characters running around in the viewfinder and keeping up with them until I clicked the shutter. About 10 years and many point-and-shoot cameras later, my father lent me the rangefinder he had purchased before he headed to the Coast Guard Academy, and I never gave it back. Having full control of the camera was amazing, and freezing action became my new goal, whether it was wakeboarding, hockey, mountain biking or skateboarding. After a couple of years the DV craze hit and I gradually moved away from photography into videography until 3 years ago when my son, Shaun, was born. I used Shaun as an excuse to buy myself a Nikon D70 on my 27th birthday to document him growing up; however, it didn't take long for me to start bringing it skating. Within two months, between shooting my friends skating and my son growing up, I was more into photography than ever before.
HOLIDAYS 2008 CONCRETE WAVE 63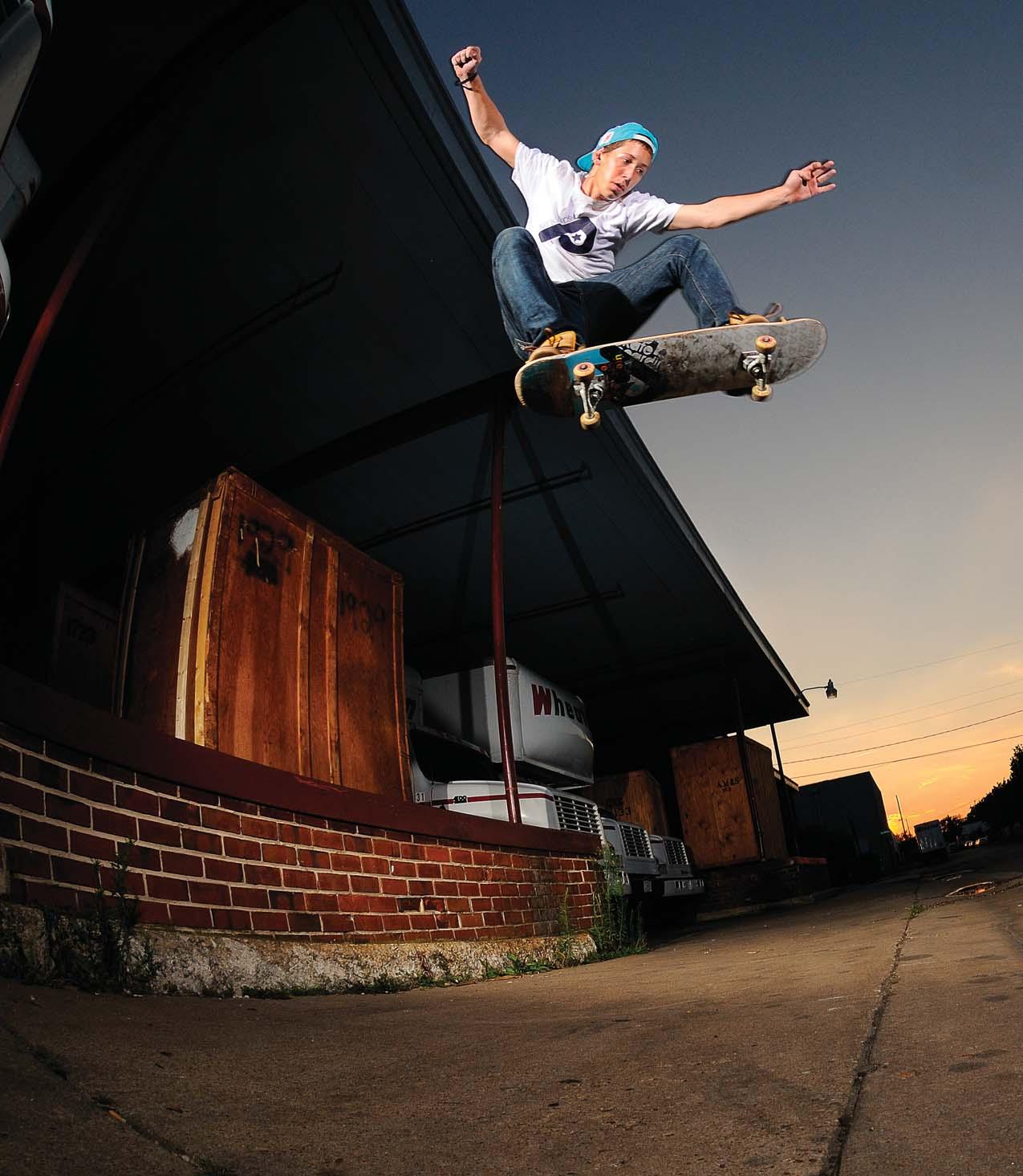 64 CONCRETE WAVE HOLIDAYS 2008
After taking me some of his local spots, Niko Drakopukos showed me the basics.
HOLIDAYS 2008 CONCRETE WAVE 65
66 CONCRETE WAVE HOLIDAYS 2008
HOLIDAYS 2008 CONCRETE WAVE 67
Derek Krasauskas proves vert is not forgotten in East Coast backyards.
Packy Fancher woke up really early for this FS rock.
68 CONCRETE WAVE HOLIDAYS 2008
HOLIDAYS 2008 CONCRETE WAVE 69
Scott Greene skates the Dust Pool.
70 CONCRETE WAVE HOLIDAYS 2008
This was a fun little spot. John Sharp.
HOLIDAYS 2008 CONCRETE WAVE 71
Canadian Contest MEMORIES
By Karen Hegmann
Editor's Note: For those who grew up during the seventies, 1978 was a pivotal year for skateboarding. So much was happening so quickly that it seemed to go by in a blur. As a tribute to that incredible time and its impact on skaters worldwide, we present this trip down memory lane.
In 1978, I lived and breathed skateboarding. Every kid on our block had a board, and those who didn't were busyhounding their parents to get them one. Magazines like Skateboard World and SkateBoarder adorned my shelves, and on my 16th birthday, my only wish was to havemy parents drive me to the Superbowl Skatepark in Toronto.Back then, freestyle was hot and the Canadian Skateboard Association was busy organizing skateboard competitions across the country.
I'm not sure what fueled my passion for skateboarding. It could have been that I wanted to experience the same rush I experienced as a downhill ski racer on pavement rather than snow. It could have been the sense of adventure and confidence I developed as a result of growing up in a family with three brothers. Whatever it was, I was hooked and determined to be a skateboarder.Serious competition was an afterthought. For now, I had to hone my skills and practice to be able to get good enough to compete in the "big leagues."
I made my first board in my parents'garage out of a piece of wood and some creaky old metal Dominion roller skate wheels. The board was crude, and I had my brothers tow me behind their CCM bikes. The board worked for a while, until one day I hit a sewer and went flying. The scar on my knee was my first sign that it was time to buy a "real" board.
My first real board was a blue plastic "Makaha" with red urethane wheels and a kicktail. I took that board everywhere. I rode it up and down our driveway and raced down neighborhood streets imitating the moves I'd seen the pros pull off in the magazines.I started
practicing wheelies, endovers, high jumps and 360s on the streets and in our garage. One hot summer day in June,I saw a small notice in the local Ottawa paper advertising the Ottawa Championship Skateboard Tournament. I didn't have a freestyle routine, but figured I had enough moves to pull something together at the last minute. Until then, slalom practice consisted of setting up cans or other objects in the parking lot of the local mall. I had neither professional experience nor a professional board. But I was willing to give it a shot.
At the last minute, I asked my Dad if he coulddrive me to the arena and he thankfully agreed. Once there, I was amazed at the number of competitors — or should I say male competitors. There were only two girls registered for the Ottawa competition — and one of them was me. I realized too that many of the guys were part of the Tommy and Lefebvre
skateboard team — a local well-known sports shop. Their equipment was amazing, their moves were incredible, and I felt out of my league with my trusty Makaha.
When it came down to the girls' competition, I made up a quick routine and gave it all I had. The slalom was another story, and I didn't know how I could even run the race on my plastic board. I was stuck, and didn't want to look like a fool. To this day, I owe thanks to Ottawa's Jim Minty for lending me his G&S Fibreflex slalom board, an awesome piece of equipment that helped us both win the top Ottawa spots, as well as a berth in the Canada Week National Skateboard Championships later in June.
I was thrilled to be approached by the Tommy and Lefebvre skateboard team, and felt even more unique as I was the only girl on the team. The Ottawa Citizen interviewed me, as did the local Ottawa TV station. My journey to the nationals had begun, and I would soon join the winners of provincial competitions that would qualify skaters for the next round of competition.
Before I could compete in the nationals, I knew I had to develop a solid routine. General competition rules for the National Championships stated that competitors had to compete in both freestyle and slalom. In averaging final scores, freestyle would count for a total of 20 points and slalom for a total of 10 points. I knew that to have a chance at winning, I had to come up with a solid routine that incorporated elements of difficulty with style and showmanship. To develop a routine, I enlisted the help of Ottawa's Bernie Muzeen, then Director of the Ottawa Boys and Girls Club. Bernie helped
72 CONCRETE WAVE HOLIDAYS 2008
The author on the far left. Fellow competitor Andrea Hyob is the third from the right (with black helmet).
me develop a routine that would put me on par with the best in the country. Together, we developed a two-minute routine that included moves such as board-to-board jumps, twofooted nose and tail wheelies, christies, kamikazes, daffies and endovers. I even learned how and when to face the judges at the start and end of my routine. To compete in the slalom, I bought a used G&S Fibreflex and practiced furiously in parking lots and raced up and down my street.
It was bound to be an exciting event, and I could feel the anticipation as I was about to join 20 other skaters from across Canada who shared the same passion for the sport. A couple of days before the event, the provincial winners were flown to Ottawa for a meeting at the (former) Bytown Hotel. The event was sponsored by the Jaycees and the Canadian Skateboard Association, whose gracious hospitality was apparent the entire time.
The energy was incredible, and we were all totally pumped at what lay ahead. Not only did we have a chance to compete in the Nationals, but we also had a chance to appear on stage in the July 1 Canada Day tradition of the "Show on the Hill" — a spectacular live show that still takes place on the lawn of Parliament Hill and attracts hundreds of thousands of people over the entire day.
The freestyle event came first, and I tried my best to pull it together. Everything went smoothly until, during my double-board arabesque, the top board slipped off the bottom one,and I swore in front of the judges. Of all the places to have my board slip, it had to be the moment when I faced the judges. So much for grace under pressure. I had practiced so hard for this competition, yet knew the slip-up would cost me.After the freestyle event, Bernie asked me if I felt good about my performance. I knew from his question and tone that I probably didn't win the event, and I tried hard not to look disappointed.
Oh — and the Show On The Hill? That was my last hurrah. On July 1, everyone had their few moments of fame as they skated on the enormous sound and light stage outside Parliament Hill in Ottawa. I was the last skater onstage and overstayed my welcome. I had a great time doing wheelies and 360s and was having too good a time to give it up. At one point in the show,organizers had enough of my antics and kicked me off the stage.
After show rehearsals, practice sessions and "meet and greet" activities, we were all ready to compete in the National Championships in the National Archives parking lot on Wellington Street. The competition was delayed due to the late arrival of some equipment and due to the presence of a car in the middle of the freestyle area.The competition started at 4:45 p.m.on Friday, June 30. There were five judges and one head judge for the freestyle event. The slalom event was run by six officials and two timers. The competition attracted more than 3,000 spectators,who were dazzled by the incredible moves shown throughout both events.
By early evening the slalom event had drawn a huge crowd, and I could see my family and friends from the top of the start ramp. There were people everywhere, and I was totally stoked. The course consisted of a total of 20 cones, for a total course length of 170 feet. I was skating against Andrea Hyob, Alberta's entry and winner of the freestyle event. She was good, and I knew I had to pump it up a notch to make up for the error in the freestyle event. We both flew down the course, but I managed to edge her out by a split second.
The total combined score for Andrea was 24.9, and mine was 24.5. I took the slalom, but Andrea managed to win the freestyle event. To this day, I have a feeling I lost points due to my swearing in front of the judges!The boys' winner was Ottawa's own Jim Minty. Both Andrea and Jim won custom Precision Boards with red maple leaves embossed on the top. The win couldn't have gone to two nicer people. Both Jim and Andrea were great skaters — as well as gracious people who held a real passion for skateboarding.
The 1978 Canada Week National Skateboard Championships was an event I will never forget. The energy and camaraderie felt by all of us for our beloved sport doesn't come too often in a lifetime. I wonder what became of the winners — Jim and Andrea — and wonder if they still skate.
In 2004, after being out of the competitive skateboarding scene for so many years, I found myself once again in the starting gate. I was competing in the July 1 Canada Day Slalom Competition in Ottawa— 26 years after my attempt at the Canada Week National Skateboard Championships.
I ride a Roe Racing board now and still ride fully decked in safety equipment. Once in a while when flying down a course in my local parking lot, my memories go back to the old days, and I sense a smile creeping across my face.
1978 was a great year, and a lot has changed since then in my life. The one thing that hasn't changed is my love for skateboarding. A year ago or so at age 45, an overeager security guard kicked me outof the commercial parking lot across the street. In the spirit of the1978Canada Week National Skateboard Championships and all its energy and rebelliousness…some things never change.
HOLIDAYS 2008 CONCRETE WAVE 73
NOT HOMELESS
By Markus Suchanek
Ihave been homeless since the beginning of the '90s.You may not believe that, but indeed, for many years I did not have a place to feel at home, nowhere I knew I belonged, where I was understood, where one thought the same way I did. I could not find a place where I was accepted the way I am, or what I am personally. I was looking for a place where everyone shared the same love and fascination for one thing, while leaving room for individuality and personal preferences. Now, it was not like I did not have a roof over my head or a place to sleep;no,it was not that bad – but almost. And this is why. How did you feel when the skateshops stopped individuality in the 1990s?When decks and wheels started to look the same and you could not see any differences? When so-called skateshops started to sell more clothing than skateboardstuff and the decks were only there for decoration? When you had to ride whatever was available at the time?
Many years ago, my local skateshop started to change in exactly this way,and I lost my home in terms of skateboarding. The following years were harsh – lonely and boring. All that I loved was being killed by the powers of marketing. Those who skated had to do it in the way the industry dictated.My local skateshop had become gray and cold.
But now, these days are over. I have found a new home!Boneless in Munich is a shop that could not be any better,and I am proud to be a member of the team.
When Andi Gniadek and Vroni Oettl made their dream true of opening a shop, they decided not to open another mainstream one. Although both had been mostly influenced by streetskating, they soon realized that Munich did not need another mainstream skateshop. They also noticed that the chances to build up an existence with a skateshop are biggest when it caters to a wide range of ages and forms of skateboarding.
You see this not only in the different
kinds of hardware they carry but also in the Boneless Skateshop Team,in which you will find all different kinds of skateboarding. Big names like Dominik Kowalski (2008 world champion in special and giant slalom), former European street skating champion Kilian Heuberger and current amateur flatland worldchamp Max Jeblick are all part of the team.
And there are others: The local street and bowl rippers Mario and David Müller, who represent the young guard of skaters who ride both street and tranny; the flatlanders Horand Thönges and Stephan Gilger, who can be seen almost everyday in front of the Munich Opera, entertaining the tourists with their new/old freestyle skating; and the downhiller Alex Plötz,who bombs Bavarian (and other) hills almost every weekend— all together proudly carry the Boneless colors.
The walls in their shop are scattered with all varieties of skateboards. You'll find streetboards inbetweenlongboards, slalom boards and downhillboards,and they ride what they sell. Their motto is "Skate Fast, Skate Everything,"and they live it. They also hold events in Munich and are to be seen at others in the area.The shopteam is one colorful bunch of riders,old and young,taking skateboarding back to its roots,keeping them alive and leaving room for fresh influences.
The really interesting point is that since the inception of Boneless,all ages now show up in the skateparks in Munich,and they all say the same thing: "I could not ride those mainstream decks in the terrain I love the last few years. But now I am hooked on skating again since those different boards are available again– because of the opening of Boneless." All I can say nowis that there is nothing better than "home sweet home" — and I have found my home again!
Note: While in Munich, make sure you visit Boneless, located on Herzogspitalstraße 11, or visit them on the Web at boneless-muenchen.de.
74 CONCRETE WAVE HOLIDAYS 2008
EUROPEAN REPORT
Boneless Skateshop Team. Not pictured: Dominik Kowalski and Kilian Heuberger. Photo: Konrad Leupold.
HOLIDAYS 2008 CONCRETE WAVE 75
Kilian Heuberger flies in the Italian sky, Rome. Photo: Phil Pham
Markus Suchanek, Keyhole pool, Munich. Photo Konrad Leupold.
Dominik Kowalski. Photo: Andreas Schönberg.
Max Jeblick and Horand Thönges in front of the Munich opera.
Photo: Konrad Leupold
Mario Müller feebles around the corner, Keyhole Pool Munich. Photo: Konrad Leupold.
Alex Plötz and Andi Gniadek, speeding through an alp road. Photo: Konrad Leupold
David Müller FS transfer. Photo: Konrad Leupold
Alex Plötz und Andi Gniadek cone racing.
Photo: Richee Waigel
Stephan Gilger
Photo: Andi Gniadek
Vroni Oettl
Photo: Konrad Leupold
By Marcus Rietema
Scoot Smith WINS THE WORLD CHAMPIONSHIP!
MARYHILL FESTIVAL OF SPEED / IGSA WORLD CHAMPIONSHIPS
lead,with the other five tightly bunched. At one point there was contact in the chase group, and Scoot seized the opportunity and walked away. By the time they reached the bottom, Scoot had such a commanding lead, he was actually able to celebrate as he crossed the finish line.
It was Scoot's second World Cup victory of the season; combined with his strong finishes in Australia and Germany, he took a commanding lead in the IGSA points standings. Scoot also solidified his position as the #1 downhill skateboard racer in the world. Nearly every top racer from around the planet was in attendance, and he made his World Championship victory look almost effortless.
The entire downhill skateboarding world descended on Goldendale, Wash., August 27-31, 2008 for the Maryhill Festival of Speed. After the enormous success of the 2007 Maryhill Festival of Speed, the decision was made to grant the event World Championship status. It was the 7th IGSA World Championship event and, most significantly, marked the first time they were held in North America.
The world-famous "Maryhill Loops Road" is a 2.5-mile technical descent on one of the world's greatest downhill courses. In addition to the racing, the riders enjoyed daily activities including autograph sessions, dinner parties, live bands and an athlete campground. NBC Sports was also on hand to capture the action for a nationwide broadcast a few weeks later.
One hundred fifty-two skaters made qualifying attempts,with only the fastest 96 moving into the 6-man heats of bracket racing. After two sessions spread over two days, three-time IGSA World Champion Martin Siegrist laid down the fastest qualifying run,followed by Patrick Switzer in second and South African Mike Zietsman in third. Defending Maryhill Champion Scott "Scoot"Smith wound up in fourth.
The race was a marathon,with the top three from each heat advancing to the next round.
The fifth round was the final with Scoot, Siegrist, Zietsman, Switzer, James Kelly and Mike McGoldrick surviving for the final showdown. All six skaters started in a tight pack,but as they made their way down the long, winding course, Scoot worked his way to the front. By the midpoint Scoot had pulled out to a slight
FINAL RESULTS
1. ScootSmith Canada
2. James Kelly United States
3. Martin Siegrist Switzerland
4. Mike McGoldrick Canada
5. MikeZietsman South Africa
6. Patrick Switzer Canada
76 CONCRETE WAVE HOLIDAYS 2008
Scoot gets "antiqued" after his win at Maryhill.
Ms. Charlie Daigneault leads the pack, followed by Stephane Bas (in red) and Cyrille Harnay in purple helmet.
GOFAST! SPEED DAYS
Eastbourne, England hosted the second annual GoFast! Speed Days on September 1214, 2008. The race was Round Six of the eight-race IGSA World Cup Series. With the complete support of the Eastbourne Town Council along with sponsors GoFast! and Lush Longboards, the event was first class all the way. Since last year, the road surface was completely repaved with buttersmooth tarmac just for the event. A huge start ramp was also constructed to give the riders a boost of speed on the flat upper section. On Friday night, large floodlights were brought in to illuminate the entire course for a night freeride session. It was unique and very popular,adding an entirely new dimension to the race.
The weather was nothing short of amazing for all three days– much more like California beach weather than that normally found on the southern coast of England. Combined with all the great amenities, it had everyone from the racers to the large crowd of spectators completely stoked. Scoot Smith picked up right where he left off by earning the number one qualifying position. He was followed by fellow Canadian Mischo Erban in second and Boris Schinke from Germany in third. British number one Pete Connolly rounded out the top four.
In the race it was once again all about Scoot Smith. He did survive a scare in the second round when an inexperienced skater took him out from behind. Scoot managed to recover to finish third,and when the offending rider was disqualified for the infraction, Scoot was able to transfer and go on to the next round. He went on to win the final in convincing fashion to earn his third IGSA World Cup Series victory of the year, giving him a virtual lock on the Series title with only two races remaining. Finishing second was local hero Connolly,who earned his best-ever finish on home soil. Christopher Sanne from Norway earned the final podium position.
FINAL RESULTS
HOLIDAYS 2008 CONCRETE WAVE 77
1. Scoot Smith Canada
2. Pete Connolly Great Britain
3. Christopher Sanne Norway
4. Olivier BareaudFrance
5. Mischo Erban Canada
6. Stephane Bas France
Mischo Erban with his game face. Photo: Michael Shuttleworth.
Want to Build
YOUR OWN BACKYARD MINI RAMP?
A 20-Point Guide
By MIKE LEEDS
4.Also, before starting construction, contact and gain full commitment from at least one good, reliable and available friend. You will also need a few other friends to help whenever they can.
5.You will also want to consider your local area. Are you renting or do you own? How cool are your neighbors? My advice:the more you love and respect your neighbors,the more tolerant they will be. Talk to your insurance agent in advance and have an attorney draw up a liability waiver to protect you and your investment. In the state of Washington, as long as you'renot charging a fee, anyone injured using any recreational equipment or field is using it at their own risk,and the property owner is not responsible or liable.
In an effort to help all of our fellow skaters out there accomplish their personal dream ramp, CW publisher Michael Brooke deputized me to photograph and document the process. The result is the following condensed 20-Point Step-by-Step General Guide.You can purchase ramp plans from your local skate shop or online from many sources. This step-by-step guide is intended to fill in the gaps and point out some of the key areas I found lacking in the plans and books.
1.Ask your local skate shop owner what plans they have or recommend. In my case, it was Joey McGuire of The Revolution where I live in Wenatchee, Wash.
2.After reviewing the recommended plans and/or books, start taking measurements for your desired ramp dimensions.
3.Next, make an extensive list of materials you will need,and start pricing before you start building. Not unlike a home, halfpipes, bowls,etc. will cost more and take longer to build than you expect.
6.Now that you have done your homework and are ready to get down to the build,you will want to prepare the ground. This includes clearing the area, leveling and putting weed-guard down if it is grass or dirt. If you have the funds and ability to pour a concrete pad, that's even better.
7.At this point,referring to your chosen ramp plans is next. I found there are a variety of approaches and techniques. As Joey reminded me, there is more than one way to skin a cat. My focus now is to help you with the gaps and missing information.
78 CONCRETE WAVE HOLIDAYS 2008
8.Let's start with the radius of the transition. Your desired height of the ramp and how much space you have for decks will help you determine what you really want. Also,who will be riding it – you and your hardcore bros, or your young kids and mellow friends? I opted for a happy medium – a6 ½'radius and 9' of flat to go with it. My decks are about 4' deep all the way across both sides.
9.The majority of the ramp is 3'high with an 8' wide section at 4'high. Even though it is just a mini ramp, I chose to put rails on the back and one end of the decks. The obvious reason is for safety, but also to protect windows and keep kids and boards from going into the neighbors'yards.
10.A critical part of the whole process is setting the coping. Depending how much you want exposed for pop on the front edge and locking onto grinds from the top will help you decide. A little bit goes a long way, so fine-tune it closely,and ride it a few times before you secure the decks down permanently.
11.Your ramp's sheeting in relation to the coping is also important. As the old saying goes, "measure twice and cut once."Lumber is expensive,and you want tight seams all across the flat, tranny and on the top next to the coping.
12.While you're spending the time and money on building your mini ramp, make sure to allow for enough cash to waterproof the surface and to purchase a large,super-heavy-duty tarp. I researched and found Skate Paint to be the gnarliest for protection and providing a skateable surface – not too slick or tacky, basically like a gymnasium floor. You just need to keep the surface clean, dry and swept and it's all good.
13.Screws:Yes, I used lots of emphasis here. Don't use any nails if possible; instead, purchase only good quality, outdoor decking screws. Nails loosen over time and are much harder to remove. Cheap screws also break and strip out when installing or removing. I recommend 3" screws for framing and 1 ¾"to 2" screws for sheeting.
14.Deck rails: I added some heavy-duty plastic fencing on the rails of my decks. It looks nice (available in sev-
eral colors like dark green, black,etc.) and will help keep the kids and boards from going between the deck cross-braces.
15.Chalk lines: Be sure to measure and snap chalk lines to make sure your screws are hitting studs and so everything looks even and uniform.
16.Countersinking: On your final layer of surfacing it is most common to use masonite, also known as hardboard. I used 3/16" on my first ramp and upped it to ¼" this time for both strength and smooth riding. Again, use chalk lines: measure, snap and pre-drill with a countersinking bit. Doing so will prevent damage to the surfacing and your knees. Also, laying the surfacing at a 45-degreeangle will help reduce wear and tear and buckling from weather over time and will provide a smoother surface.
17.The last few things I learned: Just like when you're moving, most of your bros seem to be insanely busy when you need them most. But as soon as the project is complete, coincidentally,everyone is available for the BBQ andskatesesh. Funny how that works.
18.Post your rules and stick to them if you want to keep your ramp. It's nothing personal. Everyone signs the waiver, follows the rules and has a great time.
19.If you are married with children, don't forget the family exists while your head is down building.
20.Be sure to thank each and every person who helped in any way. You wouldn't be skating, progressing and ripping in your own back yard without them.
Mike, his wife Kaylene and kids Stephanie, Tesah, Jakson and Noah reside inWenatchee, Wash. He works for Evergreen Home Loans and skates as much as possible with family and friends. Mike would like to thank all of his family andfriends, including right-hand man Casey Cooper,who helped with the ramp build, as well as local home builder Robbie Cannon and Lumberman's.
HOLIDAYS 2008 CONCRETE WAVE 79
THE iNNOVAtORS
SECOND IN A SERIES
always felt like the pride has disappeared in the truck manufacturers' work, and he was determined to build something better.
That "something better" was Herron trucks, which are made from carbon fiber – both hanger and baseplate.
I asked Adam about what it was about carbon fiber that intrigued him. "The biggest misconception about carbon fiber is that it is sticky or gummy when it comes to grinding. That couldn't be any further from the truth…It's the exact opposite. Where I live, a popular weekend getaway is to go canoeing, and if you've ever been, you know that when you are in an aluminum canoe and you hit shallow water, you have to get out and drag the boat with all your might to get across the rocks. When you are in a fiberglass canoe you don't even have to get out of the boat; you just glide smoothly right on top like the rocks are waxed."
HERRON TRUCKS — GRINDING TOWARD THE FUTURE
Adam Herron grew up in the Midwest in the Kansas City area and started skating back in 1990 when he was around 11. "My parents owned a machine shop, so that's where I worked during summers growing up. I went to college and afterwards found myself back at my parents' shop helping them run it." It was at this shop where Adam started working with carbon fiber. "Through my dad's shop we were machining hole patterns on carbon fiber wheels for another company that made ATV and Outlaw race car wheels. So I knew the strength and weight ratios of carbon fiber compared to aluminum," explains Adam.
Since he and his brother both skated, they knew you have only one option when it comes to trucks: aluminum. "But we knew that it wasn't just any aluminum; it was cheap, poorly cast aluminum," Adam said. He added that he
This idea would always cross Adam's mind when he would grind on metal trucks. He knew what was going on between the aluminum and the concrete and felt instinctively that some other type of material would allow you to grind further with less effort. "I knew that magnesium is even more gummy than aluminum. So that left carbon fiber, which happened to be about 25% lighter than aluminum."
It wasn't just the idea of carbon fiber that took time to develop; the actual trucks were tested thoroughly. "We spent one and a half years getting these trucks right," Adam says. "All of our testing was in the field; it's nearly impossible to build some kind of fixture to accurately test a skate truck to get hard data from. We tested them in the street, pools, parks and on longboards." Adam said that from the start to the finished product, there were twelve revisions. With each tweaking, the product got increasingly refined.
Carbon fiber is an unusual product to use in a skateboard truck. "I think one or two other
80 CONCRETE WAVE HOLIDAYS 2008
"WE SPENT ONE AND A HALF YEARS GETTING THESE TRUCKS RIGHT. ALL OF OUR TESTING WAS IN THE FIELD; IT'S NEARLY IMPOSSIBLE TO BUILD SOME KIND OF FIXTURE TO ACCURATELY TEST A SKATE TRUCK TO GET HARD DATA FROM. WE TESTED THEM IN THE STREET, POOLS, PARKS AND ON LONGBOARDS."
— ADAM HERRON, HERRON TRUCKS
Adam Herron
truck companies have tried to use carbon fiber for their bases, but I don't know if anyone has ever tried a carbon fiber hanger," says Adam. As Adam was quick to point out, carbon fiber has come a long way since others tried it, and from what he's seen they were lacking in the engineering department.
Creating the Herron truck has not been an easy task. "In the beginning we faced obstacles every time we made a change and went back out to the field for testing. It would take weeks to revise something just to go out and reveal another flaw." This process became exceedingly frustrating, and Adam told me it was like they were trying to reinvent the wheel. By the time they ended up with the finished product, it was a huge relief. Of course, that was only step one – their next hurdle was to market the trucks.
Adam realizes that the trucks are vastly different than other trucks, and he's met with some pretty odd reactions. "Our trucks are so innovative that most people that I come into contact with are somewhat doubtful of their claims. 99% of the people that buy our trucks call or e-mail me back and can't stop raving about them; they love all the features that make carbon fiber trucks special – the lightness and how well they grind." For Adam, these positive reactions are truly rewarding.
He's quick to point out that there are some people who purchase Herron Trucks and don't fall in love with them, but he says, "I am cool with that. I didn't go into this wanting to dominate or monopolize this market." The way Adam sees it, he doesn't even want to compete with the metal truck companies. Rather, he says, "I want to start a whole new market."
Herron believes there is a niche for innovative companies in this skate world. "There's nothing wrong with the guy who is happy with what he's been skating for the past 25 years. What I am looking for are the skaters who want to stay in front of the technological curve, try out the latest and greatest and stay on top of their game."
RESOURCE DISTRIBUTION — TAKING IT BACK TO THE STREETS
Resource Distribution is putting a huge amount of focus on skateboard hard goods. We had a chance to speak with one of its founders, Joey Pulsifer, who explained his goals in detail. "What we're trying to create with Resource is a one-stop shop for skate hard goods – one-stop meaning longboards and short boards. The companies we carry are all truly unique: Riviera, Given, Roger, Project, Paris and Venom –they all offer something different." Joey feels that Riviera is a standout longboard brand because it's not just focused on the surfing lifestyle. "Riviera is focused on all types of people: surfers, skaters, snowboarders, bros, brahs, whoever," he explains.
Recent additions to Resource include Roger Skateboards, a company put together by pro skater Stacy Lowery and artist Michael Sieben, and Given Skateboards, Kris Markovich's new board company. This is the first time Kris has 100% ownership in a skateboard brand. Resource also offers Project hardware and the popular Paris trucks. Joey notes that Venom bushings will also be hitting shortly, and he hopes they will meet with the same kind of success that other products have.
I was intrigued to find out what it was about Resource that made it unique. After all, there are numerous distributors out there. "We started Resource Distribution with the idea that shops would be able to buy multiple product lines with one call. That's the basic idea. Little did we know that people would actually embrace it and use it so quickly!" Joey says. He points out that a lot of shops carry street boards and longboards already. "They're pretty much
HOLIDAYS 2008 CONCRETE WAVE 81
"WHAT WE'RE TRYING TO CREATE WITH RESOURCE IS A ONE-STOP SHOP FOR SKATE HARD GOODS –ONE-STOP MEANING LONGBOARDS AND SHORT BOARDS. THE COMPANIES WE CARRY ARE ALL TRULY UNIQUE – THEY ALL OFFER SOMETHING DIFFERENT."
— JOEY PULSIFER, RESOURCE DISTRIBUTION
Joey Pulsifer
used to calling a couple of staple longboard brands and then a ton of street brands for their hard-good needs." What Resource is trying to do is market and promote different brands and categories under one roof. "The secret is out on longboards – they sell well," says Joey. "Longboards offer a great margin and rotate out fairly quickly. What most shops don't do is intermingle longboards with core street boards. So even if Zero made longboards, I seriously doubt that shops would pick them up. They want the longboard brands to speak to the masses and the core brands to speak to the skateboarders."
Of the issues Resource has to contend with, Joey puts managing all the daily duties as the biggest challenge of all. "We have so many things to do that it's overwhelming at times. We're just four people in the building now, and we're managing and distributing six brands –crazy! I think ultimately it will make us better at what we do. Sol Antonell (co-founder of Resource) and I just have to be very careful at managing all the stuff we do on a daily basis to ensure that certain tasks don't get overlooked, Joey says."
Joey also admits it has been a challenge working with employees. "It sucks being the boss. As much as I like being in charge, I don't like having to institute structure and all that stuff that comes along with a business. If I had it my way, I'd work from home in my underwear." On the business end, Joey has been trying to make the most out of their financial resources. "It's pretty tough squeezing a dollar out of a dime, but when you're a small company you have to really work hard at finding good ways to market and promote the brands. Also, production is a huge part of our business," he says.
I asked Joey about the concept of shops that go direct to the various brands, without the assistance of a distributor. It really depends on what the shops need, he says. "Both routes offer advantages. If you're looking to get multiple brands in one order quickly then most big-box distributors are perfect. It's all about what you need and who can provide it for you. I've learned it's all about relationships in this industry, so if you grow fond of a couple of [sales] reps, you're most likely going to call and order
from them more often." Joey did add that going direct usually offers more perks, like free promo or point-of-purchase material. "You will probably have access to the newest product available, and hopefully the rights to a shop signing and/or demo in the future."
As for the challenges facing shops, Joey has first-hand experience. "Being a shop owner myself I'd say that my biggest complaint is all the work that goes into forecasting and prebooking. Who the hell knows how much stuff to order and who's going to end up buying all of it NEXT summer?!" he says. Joey admits it is tough, but a necessary evil. "Billing and receiving is huge bummer also. Getting the wrong product and trying to get return authorizations can be a pain." Adding to this list is trying to get credit for bad product.
Joey believes that skate companies should try harder to visit shops and do events. "Right now shops are struggling to stay in business. Having a team roll through is huge. I think companies need to take it back to the streets and get out there and meet the shops face to face – and not just the huge stores and chains, but the little mom and pop shops too. The core store is in need of our support in a big way right now."
Despite the challenges out there in the world of skateboard retailing, Joey says Resource Distribution remains very optimistic about the future. "We are growing really fast. We have tons of work to do and plenty of mistakes to learn from. Hopefully we can withstand all the ups and downs the industry and economy can throw at us and in the meantime have fun and make money doing so. We're feeling pretty good right now, and I think we'll be around for a while."
CALSTREETS.COM
It's been less than a year since Rick Tetz and I crossed paths. I remember his shop called CalStreets that was located in Vancouver back in the 1980s. Rick had a huge amount of success with the shop, but it's technology where Rick is creating the biggest buzz right now. His website calstreets.com offers an extraordinary amount of material. Up to 10,000 people a day are
82 CONCRETE WAVE HOLIDAYS 2008
— WITH ENOUGH BANDWIDTH, ANYTHING IS POSSIBLE
"THE INTERNET ALLOWS ANYONE TO SEE A TRICK ANYWHERE. IT GIVES YOU LIGHT YEARS MORE EXPERIENCE THAN YOU MIGHT ACQUIRE IN A SMALL TOWN. I JUST WISH IT HAD BEEN POSSIBLE DURING MY TIME GROWING UP IN CRANBROOK!"
— RICK TETZ, CALSTREETS.COM
spending countless hours discovering all of the site's treasures – but more on that later.
Technology has always been a part of his life, Rick says. "I have always have been into high-tech solutions." Back in 1979 Rick built his Chevy skater van. "It featured computers, TV, Beta hi-fi, police radio, Ghost Lights (blue undercarriage spots), even an emergency strobe… [and] custom digital readouts for engine info!" Rick says.
I asked Rick how he made the transition from skater to computer guru. "Back in 1985, CalStreets had a full UNIX network for our point-of-sale system. Each store used 300-baud modems to inform [the] head office [in] North Vancouver of sales and inventory levels. My office, CSI (wholesale) downstairs, and sales floor/ mail order were all networked," he said. Believe it or not, CalStreets even had e-mail (very unusual at that time) via Compuserve, and had bar-coding and computer inventory before the supermarkets of that time. Rick knew instinctively that by using cutting-edge technology he would have an advantage over his competitors, whom he regarded as mostly Luddites when it came to computers.
Rick knows first hand the power of the Web and how it has changed skateboarding. "I grew up in rural British Columbia and, like many, tried to learn new tricks via SkateBoarder magazine. By the time I received the magazine, the tricks were already three months old," he says. The only way to know what was cool was to travel to California, explains Rick. "So that is when Stephen Marguet and myself convinced his mom to take us to the Concrete Wave skateboard park in Anaheim, California." For Rick, the power of the Web is its immediacy. "The Internet allows anyone to see a trick anywhere. It gives you light years more experience than you might acquire in a small town. I just wish it had been possible during my time growing up in Cranbrook!"
CalStreets is but one part of a huge number of initiatives that Rick is working on. Besides designing websites, Rick has invested quite a bit of time in the area of Internet security." I really can't blame the website owners for the problems of computer hackers. Many companies don't understand how easy it really is to deface websites." Banks, governments and skate companies are all vulnerable to hacks and defacement. As Rick explains, "It is the recovery protocol you have in place that represents the professional IT company, large or small, that is back in business minutes after an attack. It is important to have a company watch out for your Internet well-being. That is part of what WebLabX is about." Rick's goal is to help skate
companies use the Web in the best ways possible. "I hope to be able to add another level of professionalism to the standard skate website," says Rick.
Rick's talents don't just end with security issues. He's been able to tweak things in such a way that skateboard searches in Google seem to lead folks to his calstreets.com website. In the area of language translation, Rick has been able to offer visitors up to nine languages at his site. When it came to displaying back issues of Concrete Wave, Rick puts up HTML versions, making the need to download a PDF of the entire magazine completely obsolete. But it was his work with the Evolutions DVD that really impressed me. He streamed the entire three-
hour, 1.3 gigabyte DVD via Vimeo, and it loads instantaneously. Even more than his work with Concrete Wave has been his tireless efforts to chronicle the history of skateboard advertising. It would take you weeks to go through all his archive of print ads.
I asked Rick where he felt we would be in five years. "I see less dependence on regular television. You'll download and stream your own high-definition content directly to your home theatre via optical/wireless Internet." Rick also envisions holographic 3D telecommuting by IVisit. "I call you and we talk and interact in real time, live in your office. With the tactile option we could shake hands. With enough bandwidth anything is possible."
HOLIDAYS 2008 CONCRETE WAVE 83
Rick Tetz
PART TWO BEING SPONSORED
In the previous issue, our "Get Sponsored" author covered the basics of approaching a company for sponsorship and the methods you can use to achieve the goal. This month he covers the basic aspects of being sponsored, along with the responsibilities and expectations that a sponsored rider will need to live up to, including representing the company with customers, shop owners and authority figures.
84 CONCRETE WAVE HOLIDAYS 2008
BE SPONSORED
The following is a rundown of things you'll run into as a sponsored skater. Most of it's common sense. Check out the following ideas and think about applying them into other situations. These suggestions can be useful to even the unsponsored but mainly apply to people who are actually direct representatives for companies.
WORKING WITH POTENTIAL CUSTOMERS
Anytime you are riding, chilling or even traveling, you'll run into people who are interested in the company you ride for. For the most part, the important thing is to be honest with people and to answer their questions straight up. Give them recommendations that are genuine. If a setup they're asking about isn't what they need, point them in the right direction. Let them try your board out; if you have a couple of boards in your quiver you might even want to lend one out.
Try hard not to sound like a used-car salesman! Be genuine, honest and maybe even humble about your position and your sponsor. It helps to carry a few stickers and maybe even a catalogue or two, so you can pass them out when people are interested. Another good idea is getting a few hundred business cards run up with your name and contact info, so if a person seems interested in getting a deck, or just has questions, they can hit you up personally. In this business, the best advertising is word of mouth, and nothing represents that more than a rider happy to help.
WORKING WITH SHOPS / SHOP VISITS
Shop visits and just checking out shops is another way to keep the public and the vendors who sell your sponsors' gear happy. Find stores in your area that carry your decks, and show up with a few shirts, a bag of stickers and a few catalogs. The kids who work in skate shops generally love what they do regardless of awareness of skateboarding tech. So show up, stoke them out, and maybe meet a few customers. If the owner is cool with it, you can order some pizzas for the crew and just hang out. If the shop is a good distance from where you live or you are traveling and checking out shops, try calling ahead to find out when would be best to visit. If your company has some new hotness dropping, take it with you and show them what you are up to.
If you're visiting a shop that doesn't carry your stuff, make sure you call ahead and find out when the manager will be in. As helpful as it is to stoke out the workers, it's the manager and the skateboard buyer who have the last call on getting your company's gear in their shops. Bring swag, stickers, shirts and a few boards to show them. If they seem very sure they want to carry the boards, make sure you get a shop package sent to them from your reps, and maybe find a way to hook them up with a board. If the shop owners are more "thanks but no thanks," don't take it personally; keep visiting. Just as you were persistent to get sponsored, use that same technique for shops.
WORKING WITH THE COPS
The following should be just a basic for any skater when considering how to deal with authority, but it takes a greater level of importance you ride for a company. You are now no longer just a representative of all skaters everywhere; you also represent your sponsor.
When you are approached by cops, the first thing you should do is put your board down, take off your helmet and hold it in your arms. If the cop is making motions to walk towards you, stay put and wait for him (or her) to come to you. If he is in a car or is yelling for you to come to him, do so. Only approach him with one person. The others should hang back: it's easier to deal with authority, and the last thing you need is one of your groms getting mouthy out of turn. Then you get an angry cop, a blown spot, and you gotta lay out a beating.
If the cop is just chill and checking you out, which they sometimes do, just talk to him like a human. Don't be on the offensive, but don't supplicate yourself to him. Just tell him what you are up to and point out that you are riding with protection, being careful and not destroying property. Usually this bores the cop into walking away. Before he leaves, make a point to call him by name, "Officer ____," and shake his hand. At this point, introduce yourself and let him know who you ride for and that you appreciate his service. You never know when this cop will get called on you again. If he does he will be "Officer Chill" the second he recognizes you.
If the cop is a full 100% on the Clinical Anger Scale, do not engage. Don't cross your arms or put your hands on your hips. The second you see the aggressive cop, be prepared to go for your ID if it is on you. If it's not on you, tell him where you are get-
HOLIDAYS 2008 CONCRETE WAVE 85
(Opposite page) Lyn-Z Adams Hawkins at Prague's Mystic Cup. Lyn-Z has a number of major sponsors including Volcom, Birdhouse and Oakley. Photo: Michael Kleber. (Above) Eric LePour rides for the Veteran's Division of Old Man Army. Photo: Justin Webster. (Below) Although Brazilian Mario Volponi Neto has gained a huge following in his home country, the financial rewards have been small. We hope this photo helps his career along. Photo: Relacionado A Baixo.
ting it from before you reach for it (in your car, backpack, etc.). Don't go for it until he asks. He's nervous and could easily misunderstand the movement. Keep your body neutral, with a non-aggressive stance. Do not argue with the officer as to what you are doing wrong! This is an argument you never win. Point out what you are doing correctly: not impeding traffic or pedestrians; using safety gear; and not damaging private property. This SHOULD calm him down at least one degree. If at this point you receive a simple "Get lost," then do it! Pack up and go. Next time you see this cop, he will remember you didn't challenge him and may be more lenient. If the cop has taken IDs, everyone whose ID was taken should stand in place with hands out of pockets. If the cop seems cool with it, engage in small talk, but do not deride or revile authority. It's not cute, rebellious or unique; the cops hear it all day long. When you get your IDs back, the cop will likely give you a final warning discussion, usually pointing out what not to do next time. If the cop says you cannot skate there, then ask in a very genuine manner where you can skate. He may have some suggestions, and he may not. After everyone gets their ID back, make sure to thank the officer for his time. Even if he just screamed at you for what you think is no reason for 45 minutes, thank him. His job is hard, and he might just Taser you if you give him an excuse.
The reason I added this section is that it gives the sponsored skater a chance to do something not many can: to put a personal face on skateboarding as an industry. Too many times cops deal with the same stereotypes we all know about defiant skaters and aggressive cops. Break the mold, even if they don't. If the cop gets n angry and unreasonable, don't let him define you. Help us all out; do something to help all skaters and your sponsor. For more reading on authority and
skateboarding check out "No Comply," published by Fun Not Fame. When the cop knows you are more than just some punk skater, you can change stereotypes. When a cop can put a positive face to skateboarding, he's less likely to treat us all the same.
PLANNING EVENTS
This should be an article all its own, and I don't have the space to tell you everything about it, so check out Marion Karr's article called "How to Plan A Great Skate Contest" in the Winter 2007 Issue of Concrete Wave. If you can't
86 CONCRETE WAVE HOLIDAYS 2008
(Above) Dakota White is only 10, but he's already made a big name for himself in a number of competitions. Be on the lookout for this Wisconsin shredder. Photo: Mark Fountain. (Left) Tyler Martin hails from Grant's Pass, Oregon and rides for Sector 9. Photo: Rich Burton.
find a back issue, e-mail info@concretewavemagazine.com, and they will let you know how to get it. Don't get all bent that the article is about setting up a slalom event. Just replace "Slalom" with whatever discipline you're into.
GETTING THE WORD OUT
You are now sponsored. Congrats! Now let people know! Start a personal blog chronicling your activities as a sponsored skater. Fill your social networking pages with information about the company and pictures of the boards and events. Use your signatures on community sites to show your affiliation, and help people online. Get yourself on podcasts and talk about the company and what it is doing. Give your friends and family stickers and shirts. Make them represent for you, too! Start a newsletter for the company, and add links and other current information about your company and what other riders are doing. When someone has an event, show up and rep for your company if you can offer them swag and prizes for the event. Get as involved as possible in your local scene, and when you travel, hook up with other riders. On the plane you can talk to little gray-haired ladies about
the board you managed to get on the plane. Grannies have grandkids, and grandkids skate!
HELPING OTHERS GET SPONSORED
Don't treat sponsorship like a coveted trophy, a privilege kept all to yourself. All this attitude will do is distance other riders. Instead, bring them into the fold. You can't get everybody sponsored, but you can make people feel involved by throwing them swag and spare gear you get. If you have a spare unused board, give it out! If a kid needs wheels, swap them for him. If you can't get them sponsored, let them feel what benefits you do get. If you ride with up-and-coming skaters who have the skills, personality and maturity, groom them for sponsorship. Teach them what you have learned — not just skills and style, but how to
represent well and be an asset to a company. Never, ever hold sponsorship over someone like a carrot on a stick to a donkey. That is just the worst type of treatment. When the rider is ready, approach whoever handles sponsoring and vouch for them. Help the skater get a sponsorship package together, and if the team manager is open to it, set up a face-to-face with the rider. When it all comes down, it's the rider himself that will attain sponsorship, but do what you can to make the attempt successful.
USING YOUR PROFORMS
"ProForms" are the forms that companies give to riders that allow them to buy gear from the company at reduced rates. The important thing to remember is that this is one of the biggest bonuses of being sponsored. Being able to get free gear is cool, but being able to hook people up with awesome deals is even better! If someone is interested in buying a board from your company, see what your company's position is on letting you hook people up. Generally they will be cool with it, as long as you don't become a "skate shop." If they are, then help as many people as possible get boards at a great rate; those people will be stoked with you and your company for the hook-up. NEVER resell any equipment you get from the company, either free gear or from ProForm sales. Not only is this really bad form, but it could seriously jeopardize your position with the company. A good rule of thumb is "1=1." If you got a deck free, give it away. If you paid $100 for a deck from your company, sell it for $100. If you are that hard up for money, see if they need help in the shop sweeping up. Use those ProForms! Get people on boards!
The next chapter in this series will run in the Spring '09 Issue of Concrete Wave. The author will take you through some of the more advanced aspects of being sponsored and outline some of the more technical responsibilities you will be performing as you continue your quest to "Stay Sponsored," including testing equipment, working with designers and adding additional sponsors. Keep an eye out for the next issue and the conclusion of this series. –MB.
(Above) We couldn't resist this shot — it's another perfect "concrete wave." Andrew Smith somewhere in Colorado. Photo: Terry Ratzlaff (Right) Rebekka Gemperle hails from Switzerland and is sponsored by Blackkross. Although new to the downhill circuit, she is already making quite an impression. Photo: Sven von Schlachta
SL ALOM STATE OF THE UNION 2008 SEASON WRAP-UP
By MARIA CARRASCO
Nearly 10 years into slalom's re-awakening, the passing season marked asignificant milestone in this new era of racing. In September 2008, every existing slalom world record was broken in response to the World Record Weekend challenge issued by the International Skateboard Slalom Association. More than 20 new records will be etched into the Guinness Book officially marking this accomplishment.
The 2008 season, like many past years, offered race events all over the globe. In the support of slalom racing, and funded by our major credit cards, we tried to attend as many as possible. Here's a look at some highlights from our season tour.
TROCADERO GRAND PRIX PARIS,FRANCE (MAY)
What a way to start the season! There really is no match for racing in Paris at the Trocadero in the shadow of the Eiffel Tower. However, jetting across the pond to sit under umbrellas and wait
out the rain is certainly not what anyone hopes for (but what we usually encounter).This time, however, it was sunny, warm and clear every race day– magnifique! Riderz and ConeRacing pulled out all the stops to secure an excellent prize purse,which they paid to the top 8 pro racers each day.Nice way to share the wealth for sure,but the man of the weekend was Germany's Dominik Kowalski,who truly "DOMinated" the pro division,winning every event.
US NATIONALS MORRO BAY,CALIFORNIA (JULY)
Back to Cali,and great to see a return to the venue with an illustrious past as the former host of the World Championships several years running(2001-2005). The Nationals kicked off a major race event double-header (with Hood River, Ore. just one week later) at the long and winding Turri Road for Super GS. Launching from the 10' tall Thunderdome ramp and hitting top speeds of45 mph, the new National Champs are: Richy Carrasco (Pro);Eric Tokle
(Open);Lynn Kramer (Women);Michael Kaelon (Masters)and Nick Ronzani (Juniors). In hybrid and tight slalom, a double-elimination racing format added a new wrinkle to the tried and true head-to-head events.George Pappas and Gary Fluitt both claimed new Pro titles along with Gib Lewis and Michael Kaelon for Masters.Impressive double wins went to John Stryker (Open),Lynn Kramer (Women) and Nathan Deweber (Juniors).
NORTH AMERICAN CHAMPIONSHIPS HOOD RIVER,OREGON (JULY)
Barely got the suitcase repacked and were off again to one of our favorite "hoods" – home of breathtaking views and Full Sail Brewery. Slalom had been officially added to the Gorge Games roster this year, and thethree-day annual event had one of the largest prize purses of the season, along with full-blown network television coverage.Grabbing the top money, new titles and the best chance of TV face time were Jason Mitchell, George Pappas& Martin Reaves (Pro); Lynn
88 CONCRETE WAVE HOLIDAYS 2008
Ramón Königshausen racing in the town square in Policka, Czech Republic.
Emrik Larsson at the World Championships, Gothenburg, Sweden.
Paris overall Pro podium (L to R): Ramón Königshausen (3rd), Dominik Kowalski (1st), Janis Kuzmins (2nd)
Dusk falls on the The City of Lights – Paris, France.
Kramer (Women) and Gib Lewis (Masters). Open top honors but no payday went to Jordan Huotari, Skip Marcotte and Karl Floitgraf.
WORLD CHAMPIONSHIPS GOTHENBURG,SWEDEN (AUGUST)
Part II of our European adventure continued in Sweden.One thing to note about the Euro racing events is the local culture tends to really get enthused.The racing event was held in a beautiful public park, packed with friendly spectators enjoying the festival atmosphere,complete with a pro soundstage and live bands. Unfortunately, the deal with the weather gods fell through and some nasty rain messed with the events,but in the end the races wrapped up with the new Overall World Champs as follows: Dominik Kowalski of Germany (Pro), Lynn Kramer of USA (Women), Viking Hadestrand of Sweden (Open) and Viktor Hadestrand of Sweden (Junior).The Hadestrands are brothers and Gothenburg locals.Watch out for these rising stars in the coming years.
POLISKA WORLD CUP POLISKA, CZECH REPUBLIC (AUGUST)
The journey continued to a little village in the countryside two hours from Prague.It was hard to imagine a slalom scene so far removed,but alive and well it was.Racing commenced on Day One in the town square – not on a main street as you might expect, but literally on the town square.A single-lane course was set starting at the launch ramp and snaking around monuments and other fixtures to reach the finish line – a new experience for sure! Day Twowas a single-lane,hybrid-style GS,and Day Three was dual tight on a mellow-pitched road bordered by a peaceful waterway outside the town walls.Winners were crowned for each event,culminating with overall final placings and a generous cash payout through the top 16. Switzerland's Ramón Königshausen was the king of the weekend.
CAN/AM CHAMPIONSHIPS ANTRIM,NEW HAMPSHIRE (SEPTEMBER)
In 2006 and 2007, this race had been an annual small-town event (the "Race for the Old Gold
Jug"), but this year it morphed into amajor blip on the season's race calendar radar – enticing some top talent from the US and Canada.Not having been to this race before, we decided to see for ourselves what prompted such glowing reviews from past years.Racers were treated like rock stars with free food, lodging and an invite to skate down Main Street in the town parade.The hospitality alone was worth the trip, but the three days of racing on a sweet hill were killer,too.Young gun Martin Reaves ruled the weekend,sweeping the head-to-head hybrid and single-lane GS,with Jason Mitchell a close second in the pro.National Champ John Stryker topped the podium in the dual open,and a new world record– running 100 cones clean– was set by Richy Carrasco.
Accessibility to drastically improved equipment has pushed the level of competition to an all-time high,and the reigning pros have begun to pass the torch to a new generation of enthused young talent bursting onto the scene.The time is near for them to take things to the next level.
HOLIDAYS 2008 CONCRETE WAVE 89
Justin Collins in the hybrid slalom at the Can/Am Championships – Antrim, New Hampshire Lynn Kramer runs the giant slalom in Policka. Brad Jackman on the 100-cone course at sunset, Antrim
Richy Carrasco, Turri Road Super G in Morro Bay, California. Marty Schaub charges down the Thunderdome launch ramp at Morro Bay.
Marty Schaub on the thunderdome launch ramp, Morro Bay.
ALESSANDRO (ALEX) SORGENTE age 10
Alex is already a seasoned traveler and a skater of all terrains. He has won numerous contests, including the Junior division (16 and under) at the Quiksilver Bowlriders in Malmö, Sweden two years in a row. What I like about Alex is that he loves to session with the older guys, and he learns so fast. When you show him a trick, he picks it up right away. He always skates as hard as he can. I've seen him take some really bad falls and get right back up and learn the trick. He has a heart and passion for skateboarding unlike any other kid I've ever met. He also helps with the Grind for Life demos and knows that through his skateboarding he is helping GFL raise awareness about helping people with cancer. He has very supportive, pro-athlete parents, who get him to all his events and know what it takes to compete. I have helped him for the last four years to guide him with his skateboarding. Alex has a huge bag of tricks already. He's an awesome kid who is entertaining to watch when he rides. Sponsors: Globe, Blind, 187, Grind For Life, Type-S, Khiro.
QUINN BAXTER age 9
Quinn started longboarding when he was 8 years old on a board his dad got from a friend. Within a month he entered his first event, King of the Forest 2007, a 10-mile (16 km) push race on a board as tall as he was. He came in last, of course, but he had fun and was hooked. He saved up some money and got himself a lighter, faster board and rode it wherever and whenever he could. Last spring, after going to watch the Danger Bay 7 speedboarding race, he wanted to learn about the whole downhill thing. Quinn was fortunate enough to get some amazing help from other longboarders, especially Blake Startup, and soon he was off to race. Vernon was his first downhill race, and he loved it. Next up was Giant's Head 2008 and then the Maryhill Festival of Speed. Maryhill was an amazing experience. Quinn raced with the Juniors, mostly 14-18 years old, so for now, due to his size, he knows it's more about participation than competition. Quinn wants to thank the Coast Longboarding community for all the inspiration, support and encouragement. Sponsors: Landyachtz (thanks for the special "junior size" board), Colabo Innovations and, of course, his family.
CONNOR BURKE age 16
WORDS &PHOTO: BOB LOFTIN
Connor Burke is one of a handful of talented young flatland skaters who've come up over the last few years. I had the good fortune of skating with Connor at the small school cooperation jam last year in Wake Forest, N.C., where I learned that he not only shreds flatland, but isn't above throwing a nice 360 fingerflip off a launch ramp either. Connor became interested in freestyle because "freestyle tricks are different, and I really wanted to learn new stuff." Connor plans to go to college, get a job in the real world and skate in his free time, saying he wants to "just keep skating no matter what, do it for fun, and be creative with how I skate." Sponsors: 17th Street Surf Shop, Atwater Clothing.
BEN BROGADIR age 12
Ben received his first board from his uncle at 2 years old and has been skating ever since. Ben's home park is the YMCA Kraus Family Skatepark in Clairemont, San Diego. He enjoys riding the '06 X-Games vert ramp, the bowl, and the mini ramp. His favorite tricks are back-side air and tail slides on the vert ramp. He attends the School of Creative and Performing Arts in San Diego where he'll enter seventh grade with a music concentration. This past summer, Ben will brought to his local skatepark, foster youth from the San Pasqual Foster Academy to skate and watch a skate demo. He even collected used decks, wheels and trucks to put skateboards together for the kids. Thanks to Lazlo Kelleman from the YMCA, local pro skaters, and his sponsor Pool King for their help in bringing the project together. Ben is also sponsored by Monster Energy Drinks.
90 CONCRETE WAVE HOLIDAYS 2008 presented by
WORDS: MIKE ROGERS PHOTO: TIM EBAUGH
WORDS: ERIAN BAXTER PHOTO: JON HUEY
WORDS & PHOTO: DAN BROGADIR
DANTE TONELLA age 10
WORDS: C. TOOMEY PHOTO: BRIAN RYAN
I caught up with Dante in between runs at the "Mayhem in Maple Shade" competition this past September. The 10year-old regular at the park took first place in his division in the bowl section that day. With Dante's dad being a surfer and his older brother a skateboarder, it was of little surprise when the precocious 5-year-old took an interest in the boards strewn about his home. Just five years later, this young ripper has accumulated a list of sponsors that includes Osiris Shoes, Heritage Skate Shop, Destructo Trucks, Element, Electric Sunglasses and Black Diamond Skatepark. Now that school is back in, his skating time is cut from the 11-hour days of summer to a still-dedicated four to five hours a day. Dante can be found tearing it up at Maple Shade Skatepark, 316 or Black Diamond Skatepark nearly any day of the week with fellow local skaters Frank Schaffroth, Ed Zoll and on occasion, Chuck Treece. Dante's plans for the future? "To stay competitive, to take my skating to am status, but to still have fun along the way."
KADEN CAMPBELL age 9
WORDS & PHOTO: BOB BRUSSACK
Kaden Campbell is from Bishop, Georgia, near Athens. He's been skating about a year, and already he's turning heads in the southeast and beyond, picking up sponsorships from Woody's Halfpipe skate shop in the metro Atlanta area and Revolution Skateboards in Poway, Calif. Kaden's favorite trick is a huge backside air. He loves pool and vert and any contest he can find. At this writing he holds first place among Intermediates in a series sponsored by the Hazard County and TNT skateparks in the ATL. Ray Fennessey and Dave Houser are his mentors, and PLG's his favorite skater. Kaden's favorite park is the concrete Skatepark of Athens (SPOA), but he also is down with Duncan Creek and Brook Run, two concrete parks in the ATL, as well as Hazard County and TNT. And watch out next for Kaden's little brother Kai!
GREGORY DEHART age 11
WORDS: RYAN SIMPSON PHOTO: RANDALL LEESE
One of the most outspoken kids I've ever met, Gregory Dehart can not only hold his own in a conversation with an adult, but also wipe the floor with them at the skate park. Hailing from Adna, Wash., Gregory has been skating for six years and has already gotten to travel the country. From Oregon to Florida and even a couple times to Canada, Gregory has helped push the level of riding expected from groms. Having originally started skating because of his cousins and since encouraged by inspirations such as Bob Burnquist and Christian Hosoi, Gregory has been lucky enough to not only place in the top three at various competitions, but earned the opportunity to skate demos at the Mountain Dew Action Sports Tour. In 2008, Gregory skated alongside some of his inspirations at the Portland, Orlando and Baltimore stops of the Dew Tour. "I think that all skaters should never allow themselves to be driven away or discouraged by people that are putting them down about their skating," said Gregory. "I've been through a lot of that, and you just have to let it go and keep doing what makes you happy."
ZANE TIMPSON age 13
WORDS: MIMI KNOOP PHOTO: BRIAN FICK
With so many kids coming up in skateboarding these days, it's sometimes hard to differentiate between them all. Zane Timpson, however, is like a breath of fresh air and has no problems standing out in a crowd. He not only skates with true originality and style, he's also extremely creative and makes his own T-shirts, videos (Chronicles of Gnarlia 1, 2, and 3) and who knows what else! No stranger to all terrains, Zane can skate just about anything, whether it's street, bowls or vert – and he seems to speak with a wisdom that's well beyond his 13 years. He's got the heart of a tiger and skates with a focus that would normally be seen in someone twice his age – and he's not afraid to take the slams. But most importantly, Zane truly enjoys skateboarding and seems to really "get" what it's all about – having fun! When he's not skating around his hometown of Encinitas, Calif., Zane can be found traveling on surf trips with his dad, filming with his buddies or competing in amateur events around the country.
HOLIDAYS 2008 CONCRETE WAVE 91
92 CONCRETE WAVE HOLIDAYS 2008
HOLIDAYS 2008 CONCRETE WAVE 93 FEATUREDBRANDS SOCALSKATESHOP.COM 949-600-5876 Use coupon code"CWAD" andreceive 10%offyour order.Valid thru12/31/08.
•FREESHIPPINGONORDERSOVER$85 (APPLIESTOMAINLANDUSCUSTOMERSONLY) •FASTEFFICIENT/RELIABLESHIPPING •EXCELLENTCUSTOMERSERVICE •INTERNATIONALORDERSWELCOME PleasevisitSoCalSkateshop anddiscoverthebeststocked coreonlineskateshoponthe internet!Updateddailywithall thenewestproductsandconstantly restockedwiththeproductsyoudepend onforyourdailyskateboardingneeds! SKATEROWNEDANDOPERATED Establishedin2002toservethe needsofskateboarderslikeyou! LIVEINVENTORY 3000+ PRODUCTS
Photo&Design:BrandonWong/Rider:MikeHirsch
VictorGiannini
Victor Giannini loves the 180 boneless. As author and artist of the underground skateboard comic series "Skeightfast Dyephun," Victor also designs skateboards for companies such as NYC-based Substance Skateboards, in addition to his own personal line (see them at doomescape.deckpeck.com). His art creates a morbid, tropical style, reviving the colorful monsters and neonpunk imagery that defined his childhood.He's influenced by late-night skating with friends, blood and strange contradictions. He loves all skateboarding but has a strong preference for old-school, with its playfully savage style. Respect to pizza, cats, sand and cannibalism.Check out his site: doomescape.com
94 CONCRETE WAVE HOLIDAYS 2008
ART DEPARTMENT
HOLIDAYS 2008 CONCRETE WAVE 95 STROPLE INSURANCE SERVICES CHRIS STROPLE Owner/Skater P.O. Box 480, Monrovia, CA 91017 • 626.357.0555 • Sk8insurance@att.net A Member of The Rule Group SK8INSURANCE.com Insurance for : Retail Skate, Surf, Snowboard Shops, Distributors, Wholesalers, Suppliers, Manufacturers Coverages can include: Property, Liability, Product Liability, Auto, Workers Comp OHIO SKATEOUT (1988) 60 minutes of intense street skating by 57 of the top pro-skaters on the sickest street course ever. Witness as they battle Head-to-Head for $6,500 in cash! ALSO IN STOCK: SKATER'S QUARTERLY VOL 1/NO 2 • STREETSTYLE IN TEMPE • DUEL AT DIABLO GOTCHA GRIND Witness the world's top pros on the hottest ramp ever as they battle for $10,500.00 in cash!! Shot in Seattle, WA. Featured skaters include: Tony Hawk, Christian Hosoi, Lance Mountain, Micke Alba, Mike McGill, Tony Magnusson and Jeff Grosso. SAVANNAH SLAMMA III Shot in 1989, this is the sickest pro-vertstreet-arena competition with Hosoi, Kasai, Dressen, Guerrero and Hawk. DEALERS/DISTRIBUTORS WELCOME Inquiries: call (310) 490-9761 or email: gerardravel@cs.com Shops call your local distributor. If they don't have the DVD's contact NSI VIDEO. NSI VIDEO BUY ONE GET ONE FREE 25th Anniversary Vintage Old School videos available on DVD Offer good till January 1st, 2009
96 CONCRETE WAVE FALL 2008
SKATEBOARD SHOPS LIST
ARIZONA
Sidewalk Surfer
2602 N. Scottsdale Road Scottsdale 480.994.1017 admin@sidewalksurfer.com • www.sidewalksurfer.com
CALIFORNIA
Board Gallery 3333 Newport Boulevard Newport Beach
714.902.3769
Cellular Skate 6787 Carnelian Street Alta Loma 909.941.1004
Mike McGills Skate Shop 335 First Street Suite #S Encinitas 760.943.7730
Mike's Bike Shop 5507 West Pico Blvd. Los Angeles 323.935.4338
Viva Skateboards 1709 Howard Road Madera
559.664.8997
Bill's Wheels Skateshop
1240 Soquel Avenue Santa Cruz 831.469.0904
Purple Skunk Purpleskunk.com
5820 Geary Blvd. San Francisco 415.668.7905
Skate Supply
1135 Garnet Avenue #13 San Diego 866.310.2654
CCMF/Toyland 1260 Palm Street San Luis Obispo, CA 93401 805-801-6653 ccmfjay@yahoo.com
The Trading Post 622 Upham Street San Luis Obispo 805.801.6653 ccmfjay@yahoo.com
Random X Boardshop
13222 Springdale St.,Westminster 714.898.7070
Sonoma Old School Skate and Surf
1001 Broadway Sonoma 707.938.5500 skatesos.com
Cellular Skate 287 Mountain Ave Upland
Tel: 909.981.8856 cellskate@verizon.net
COLORADO
All Board Sports 1750 30th Street Boulder 303.415.1600
Board Lords Foothills Mall 215 East Foothills Parkway Suite (J-4) Fort Collins 970.225.1109
CONNECTICUT
Skate Pusher 57 McIntosh Drive Bristol 860.593.4550
Skate Valencia 68 Leonard Street, Bristol 203.524.4675
GEORGIA
Feral 190 Park Avenue, Athens 706.369.1084
Skate Madness1344 Stonefield court, Alpharetta 770.777.0336 skatemadness.com
Woody's Halfpipe
6135 Peachtree Parkway Suite # 603 Norcross
LOUSIANA
Board Lords Mall of Louisiana, 6401 Bluebonnet Blvd.
Suite # 2044, Baton Rouge, 225.769.1222
MASSACHUSETTS
Boardroom 6 Armory Street Northhampton 413.586.8857
MICHIGAN
Ollies Skate Shop 120 ½ E Maumee Adrian 517.265.2031
MINNESOTA
Old School Skaters 1119 NW 2nd Street Faribault 612.578.3326 www.oldschoolskaters.net
MISSOURI
Genesis Skateboarding 13 NW Barry Rd. #147 Kansas City 816.456.1307 genesisskateboarding.com
MONTANA
Wheaton's
214 1st Avenue West Kalispell 406.257.5808 wheatonscycle.com
BlackTop Surfshop 176 5th Avenue West North Kalispell 406-752-6006
NEBRASKA
Vinny's Skatepark 1112 Applewood Dr. Papillion 402.339.3399
NEW JERSEY
Black Diamond Skatepark 400 Route 38 Unit 1610 Moorestown NEW MEXICO
Timeship Raicing 825 Early Street Suite H Sante Fe 505.474.0074 timeshipracing.com
NORTH CAROLINA
Soul Ride Skatepark 6049 Victory Lane Concord 704.454.7433 soulrideskates.com
OHIO
Old Skool Skateboards 19E College Avenue, Westerville roxtar55@hotmail.com
OREGON
The Uprise 1110 NW Van Buren Ave, Corvallis 541.754.4257 541.480.4254 thelongboardstore.com
The Longboard Store 1238 SW Wheeler Place Bend
541.480.4254 thelongboardstore.com
Cascadia Longboards 3366 West 17th Street Eugene 541.729.7392
Daddies Board Shop
7126 NE Sandy Blvd., Portland 503.281.5123 daddiesboardshop.com
Rebel Skates 1025 SE Sandy Blvd. Portland 503.232.0434 Oregon Skate 38962 Proctor Boulevard Sandy 503.826.8427
RHODE ISLAND
Seven.Ply 3 Canal Street Westerly 401.348.0656
SOUTH CAROLINA
Longboardskater.com 718 Dove Haven Lane Myrtle Beach
TENNESSEE
Planet Sk8 7024 East Church Street Suite 2 Brentwood
615.377.1947
Sk8sations Skate Shop 3032 N.John B.Dennis Hwy. Kingsport 423.245.0994 tbec@charter.net
UTAH
Salty Peaks Snowboard Shop 3055 East 3300 South Salt Lake City 801.467.8000
Milo Sports 359 E.1300 S. University Parkway Orem 801.426.4300
VIRGINIA EastCoast Boardco. 10358 Fairfax Blvd. Fairfax 703.352.4600 x:8 213 25th Street Va Beach
Black Cat Skateshop 1325 A West Main Street, Charlottesville 434.244.0014
WASHINGTON Gravity Sports 126 Rainier Ave South Renton 425.255.1874
Mountain Goat Outfitters 12 W. Sprague Avenue Spokane
ALBERTA
Avenue Skateparks
9030.118 Avenue NW Edmonton 780.477.2149
Easy Rider 4211.106 St., #153 Edmonton 780.413.4554
Pipeline Surf Co 10336 111 Street NW Edmonton 780.421.1575
Comasports 10B-200 Barclay Parade SW 403-233-8841 powerinmotion.ca
BRITISH COLUMBIA
Area 51 191 Station Street Duncan 250.746.8869 a51.ca
Raven Skate Shop 411 Campbell Street Tofino
250.725.1280 ravenskateshop.ca
Salton Rides Saltspring Island, BC 250.537.4984
saltonskate@canada.com
Switchback Longboards 4385B Boban Dr. Nanaimo
250.751. 7625
ONTARIO
Orbit 406 Cumberland St., Cornwall, 613.932.9754
Hammer Skate Shop 2225 Queen Street East Toronto, 416.698.0005
Hogtown 401 King Street West, Toronto 416.598.4192
McPhails 98 King Street North, Waterloo 519.886.4340
QUEBEC
DLX/Deluxe 2480, chemin Ste.Foy Ste.Foy 418.653.0783 dlxdeluxe.com
OVERSEAS
New Zealand— Serenity Island Surf & Skate Café 202a Wainui road Gisborne serenityisland@windowslive.com serenityisland.com
Boardshop Australia boardshop.com.au04 15883371 friendlyfolks@skateparkguide.com
Cre8ive Sk8 5/244 Ross river Road Aitkenvale Queensland 4814 Australia UK – Octanesport.com
Skateboardsofchoice.co.uk
Bath, United Kingdom. Tel: + 44 1249 715811
Germany – seasondistribution.com, concretewave.de Hackbrett Longskates Im Wechselfeld 12 St. Peter Hack@customlongskates.com
Longboarders.de Gustavstrasse 49 90762 Furth longboarders.de kontakt@longboarders.de
Tel: 0911 9772500
France : Hawaiisurf.com
Clover Skateboard shop
1-21-3-1201 Befu Jyounan Fukuoka 8140104 Japan
Y & T Fussa Fussa
2348 Fussa Fussa.City,Tokyo 1970011
Skate of the Nation
Unit 6 GYY building # 1 Tomas Morato
1100 Quezon City, Metro Manila, Philippines
www.Skateofthenation.com
Netherlands — Sickboards
Fuutlan 45 Delft sickboards@yahoo.com
Soul dh Alameda Picaflores 245 San Borja Lima 41 Peru Indiana Sports GmbH Elbestrasse 14 Wald, 8636 Switzerland
ON.LINE RETAILERS
Allboardsports.com
Blackholeboards.com
Bordz.net
CascadiaLongboards.com
Coldwarskateboards.com
Daddiesboardshop.com
Denverskateshop.com
Edsbearings.com
(pleasure tools)
Fuegolongboards.com
Genesisskateboarding.com
Latterdayskates.com
Longboardshop.de
Longboardstore.com
Longboardskater.com
Milehighskates.com
Oldschoolskates.net
Pressuredroplongboards.com
Roadkillskates.com
Sk8supply.com
Socalskateshop.com
Solidskate.com
TACTISSK8.COM
Tailtap.com
VSLboardshop.com
HOLIDAYS 2008 CONCRETE WAVE 97 Want to know where to find Concrete Wave Magazine? Would you like to find all the amazing skate gear you see in these pages? Lo ok no further than our shop list. If you'd like to have your shop listed here, it's easy. Simply send a check for $115 to Indaba Group PO Box 1895 Carlsbad California 92018 or pay pal tailtapinfo@yahoo.com, ph: 760-722-4111. You'll get 10 copies of 5 issues mailed out along with this complete listing. For international rates, please email us. Yes, shipping is included. If you think your local shop or park should be carrying Concrete Wave, email mbrooke@interlog.com.
Tech CollectorDeckSeriesTM Collect the DeckTM New retro collector line available in stores now ©2008. Tech Deck ® is a registered trademark of Spin Master Ltd. Tech Deck Collector Series™ and Collect the Deck™ are a registered trademarks Spin Master Ltd., All rights reserved. Powell Peralta™, Powell Classic™, Angelboy™, Positiv™, BONES WHEELS™ are all trademarks of Skate One Corporation.