WVR REMAX PANO C O L U M B I A V A L L E Y R E A L E S T A T E G U I D E Fall 2022 WVR REMAX PANO C O L U M B I A V A L L E Y R E A L E S T A T E G U I D E Fall 2022 WVR REM M PANO C O L U M B I A V A L L E Y R E A L E S T A T E G U I D E Fall 2022
MLS# 2462877 - 2050 Summit Dr., Panorama $649,000 Upper Village 2060 Summit Dr. 407 $185,000 MLS#2464830 204 $175,000 MLS#2465059
Studio
409
This is the one! Palatial, top oor one bedroom home in Ski Tip Lodge, facing the ski runs. At 958 sq. ft., it is larger than most 2br properties in the Upper Village. The former studio/1br. has been elegantly designed to provide a spacious, e cient living space.
www.panoramaresortrealestate.ca FEATURE PROPERTIES
Paul McIntyre Broker / Owner Cell: (250) 688-5515 O ce: 250-341-3332 Panorama Real Estate Ltd. 118 – 2040 Summit Dr., Panorama, B.C. V0A 1T0 Email: www.panoramaresortrealestate.capmcin@telus.net
Two very well maintained, fully furnished studios in Tamarack Lodge. One, top oor, looking toward the ski hill side. The other protected by the trees on the south west aspect. These two are the most a ordable means to start enjoying life at Panorama. Perfect for the young family wanting to spend time here or for the sta person wanting to live full time at Panorama.
Current owners live full time, here in the center of Panorama. This ultimate slopeside property will become home for a family, for generations to come. Beautiful kitchen cabinetry, with builtins throughout the home, granite c/tops, heated oors in kitchen, bathrooms and walk in closet. Extra storage in all the rooms, an e cient o ce space, workout space, two decks, blackout blinds, comes with insuite W/D, the features go on & on. This special place can not be replicated at Panorama, and it can be yours.
116C - 2049 Summit Dr. Lookout$89,900Panorama, 414 - 2080 Summit Dr.
Panorama SpringsPanorama, $295,000 Fully furnished 1br. with indoor access to the hot pools. Walk out the doors to the ski runs & you are steps away from all the other amenities at Panorama's Upper Village. The resort owners have invested over $35 Million into the resort and continue to make improvements for all our enjoyment MLS#2462209
Paul McIntyre Broker / Owner Cell: (250) 688-5515 O ce: 250-341-3332 Panorama Real Estate Ltd. 118 – 2040 Summit Dr., Panorama, B.C. V0A 1T0 Email: www.panoramaresortrealestate.capmcin@telus.net
FEATURE PROPERTIES
Fully furnished 1Br. property facing up the ski runs at Taynton Lodge. New Carpet in the last few years. New oven, refrigerator, dishwasher, TV all in the last 5 years. Step outside the ski locker room to the runs. Enjoy the hot tubs after skiing and stay t with the privateMLS#2464389gym. 415 - 2090 Summit. Dr. Panorama $317,000
Fully furnished 1br. with views to the Poma run & up the ski hill. Taynton has it's own hot tubs, gym, bike & ski storage, along with a tuning bench. Step outside to the ski runs. Come enjoy life at the pinnacle of Panorama. MLS#2464877
Fully Furnished 2br. 2bth property in the Lookout. Enjoy all Panorama o ers from this central location, just across the street from the ski lifts, shops and restaurants. Grab your bike in summer and head out the doors, to the trails or up the mountain for some exhilarating downhill. Fractional ownership is an easy a ordable way to enjoy all the things to do at Panorama and surrounding wilderness. MLS#2462966
211 - 2090 Summit Dr. Panorama, $290,000
250.342.9450 / 866.342.9450 / www.wvrealestate.ca FEATURED PROPERTIES 112, 100 Bighorn Boulevard, Radium Hot Springs MLS 2465951 Full ownership top floor unit at Bighorn Meadows Resort $289,000 Unit 29, 4926 Timber Ridge Rd, Windermere MLS 2466494 2 bdrm home (1421 sq ft) Double garage & lake access $539,000 + GST Welcome to Chickadee Ranch A nature lover's paradise just 10 minutes from Invermere situated on 39.5 acres overlooking Lake Lillian. 3 bdrms plus a den/2 bath eco friendly home and a private self contained 500 square foot guest cabin. 2 car carport, workshop, greenhouse and a fully organic garden with underground irrigation. Direct access to crown land for cross country skiing, mountain biking, fishing and more. Book a showing today to experience everything this mag3941 Houlgrave Road, Invermere Unit 30, 4926 Timber Ridge Rd, Windermere MLS2466530 New 3 bdrms / 2 bth home (1810 sq ft) with lake access $599,000 + GST 2370 Westside Road, Inv ermere MLS2466893 New 1 bdrm DropStructure home on 3.8 lakeview acreage $675,000 334, 300 Bighorn Boulevard, Radium Hot Springs MLS2466634 3 bdrm / 3 bath top floor corner unit with lock off suite $435,000 Lot 4 Antler Ridge, Winderm ere MLS 2466099 Build your dream home with stunning lake views $235,000 + GST
SOLD PROPERTIES Lot 21 P edley Heights, Windermere SOLD MLS 2464273 List $112,500 +GST Sell $112,500 Unit 28 4926 Timber Ridge Ro ad, Wi ndermere SOLD MLS 2466495 List $599,000 +GST Sell $599,000+GST 4881 Pedley Heights Court, Windermere SOLD MLS 2465057 List $970,000 Sell $970,000 Windermere SOLD MLS 2464185 List $899,000 S ell $899,000 SOLD MLS 2461100 List $295,000 + GST SS ell $290,000+GST Unit 27 4926 Timber Ridge Ro ad, Wi ndermere SOLD MLS 2464466 List $529,000 +GST Sell $529,000+GST Unit 25 4926 Timber Ridge Ro ad, Windermere SOLD MLS 2464464 List $529,000 +GST Sell $533,750+GST Unit 26 4926 Timber Ridge Ro ad, Wi ndermere SOLD MLS2464463 List $589,000 +GST Sell $589,000+GST Lot 23 Pedle y Heights, Windermere SOLD MLS 2464098 List $113,900 Sell $115,000 www.wvrealestate.ca 250.342.9450 info@wvrealestate.ca
250.342.9450 / 866.342.9450 / www.wvrealestate.ca Lot 56 Pedley Heights, Windermere MLS 2465370 Popular location and easy to build on with lake access $123,900 + GST LOTS and ACREAGES 2451190 Lot 67 Pedley Heights, Windermere MLS 2465371 Private beach access and new sport court $127,900 + GST Lot A Madsen Road, R adium Hot Springs Incredible opportunity to own this beautiful 10.92 acres located in the heart of Radium. This property backs onto Kootenay National Park and allows multiple possibilities with C2 zoning including multi family which would potentially allow for approximately 222 units of low rise apartment style units or 80 townhomes or a mixture of both. Geotech slope stability setbacks complete. Fire guarded and easements for utility corridors surveyed. Come and take a look at this view! MLS 2458434 $2,299,000 + GST LLot 1 Madsen Road, Radium Hot Springs MLS 2403122 With low inventory now is the time to develop $299, 000 + GST LLot 5 Stoddart Est ates, Windermere MLS 2451192 Oversized lakeview, lake access lot at Stoddart Estates $270,000+ GST
w w w . r e m a x i n v e r m e r e . c o m | 2 5 0 - 3 4 2 - 6 5 0 w5 w w . r e m a x i n v e r m e r e . c o m | 2 5 0 - 3 4 2 - 6 5 0 5 John McCarthy Realtor 250-342-1758 ® Lindsey Sherlock Realtor 250-409-6464 ® Nada Courtliff Realtor 250 270 2800 ® Kevin Thygesen Realtor 250-341-5561 ® Kristin Thygesen Realtor 403-860-0766 ® Ian McIntosh Broker 250-342-4444 ® Jenna Minnaar Owner/Realtor 250-341-7911 ® Geoff Sherlock Realtor 250 688 5151 ® Wende Brash Realtor 250-342-1300 ® Ryan Minnaar Realtor 250-341-7094 ® Randy Brash Realtor 250-342-5903 ®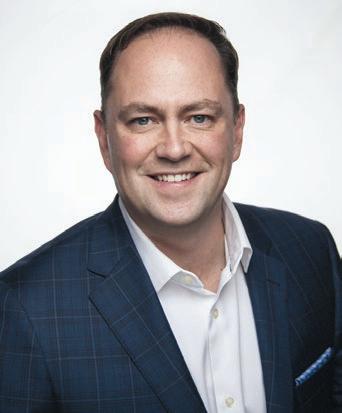 w w w . r e m a x i n v e r m e r e . c o m | 2 5 0 - 3 4 2 - 6 5 0 5 981 Swansea View Road, Windermere 3 bed 2 bath $625,000 17-4686 Windermere Road, Windermere 4 bed 4 bath $2,890,000 483 Lakeview Place, Windermere 5 bed 4 bath $2,795,000 w w w . r e m a x i n v e r m e r e . c o m | 2 5 0 - 3 4 2 - 6 5 0 5 2608 Westside Road, Invermere 4 bed 3 bath $2,750,00 5069 Juniper Heights Road, Invermere 4 bed 3 bath $1,250,000 2619 Brewer Ridge Rise, Invermere 5 bed 4 bath $2,200,000 8089 Mcintosh Loop Road, Radium 4 bed 3 bath $769,000 70-4868 Riverview Drive, Edgewater 3 bed 2 bath $399,000 4897 Windermere Road, Windermere 3 bed 2 bath $535,000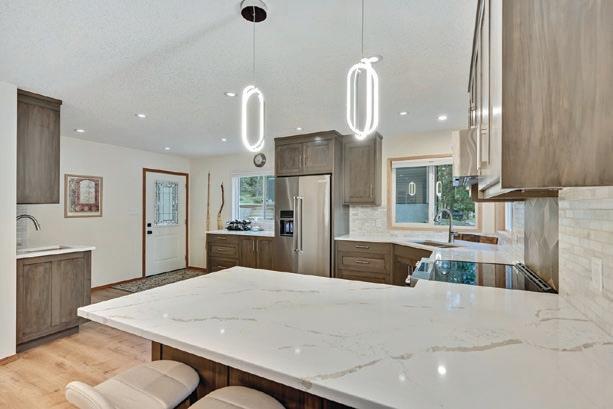 w w w . r e m a x i n v e r m e r e . c o m | 2 5 0 - 3 4 2 - 6 5 0 5 4725 Copper Crescent, Windermere 4 bed 2 bath $899,500 4951 Mountain Hill Road, Fairmont 4 bed 5 bath $599,900 w w w . r e m a x i n v e r m e r e . c o m | 2 5 0 - 3 4 2 - 6 5 0 5 901 13th Avenue, Invermere 3 bed 3 bath $580,000 2130 12A Avenue, Invermere 3 bed 2 bath $575,000 144 Marina Drive, Windermere 2 bed 1 bath $435,000 4940 Highway 93, Radium 2 bed 1 bath $649,900 Cabins 4096 Toby Creek Road, Invermere 2 bed 1 bath $799,900 700 Lakeview Road, Windermere 3 bed 2 bath $999,000 4877 Lynx Drive, Radium 0.17 acres $299,000
w w w . r e m a x i n v e r m e r e . c o m | 2 5 0 - 3 4 2 - 6 5 0 w5 w w . r e m a x i n v e r m e r e . c o m | 2 5 0 - 3 4 2 - 6 5 0 5 301-7337 Prospector Avenue, Radium 2 bed 2 bath $289,000 1415-205 Third Avenue, Invermere 2 bed 2 bath $339,900 2-1492 Akiskinook Road, Windermere 2 bed 2 bath $665,000 27 6800 Columbia Lake Road, Fairmont 4 bed 4 bath $698,900 116-4765 Forsters Landing Rd, Radium 2 bed 2 bath $298,000 1113 205 Third Avenue, Invermere 2 bed 2 bath $329,900 2006B-5052 Riverview Road, Fairmont 1 bed 1 bath $145,000 105 4875 Radium Boulevard, Radium 2 bed 2 bath $308,000 405-7307 Prospector Avenue, Radium 3 bed 2 bath $427,500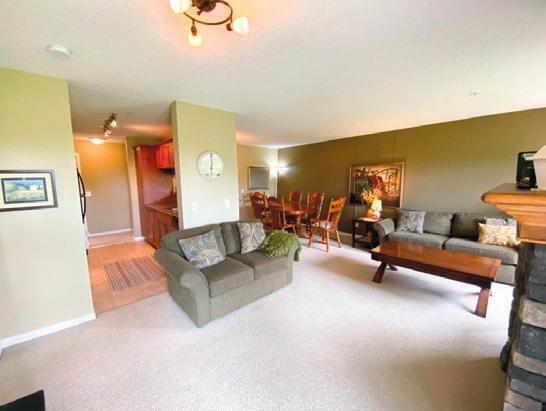 w w w . r e m a x i n v e r m e r e . c o m | 2 5 0 - 3 4 2 - 6 5 0 5 PAINTED RIDGE, Canal Flats Starting at $295,000 + GST Parcel D Rocky Mountain Ave, Windermere 0.94 acres $349,000 336B 701 14A Crescent, Invermere 2 bed 2 bath $35,000 THE SEVENS, Golden BC Starting at $759,950 + GST 1/10th Share 336G 701 14A Crescent, Invermere 2 bed 2 bath $35,000 1/10th Share 333A-300 Bighorn Boulevard, Radium 1 bed 1 bath $34,900 1/4th Share 113C 2049 Summit Drive, Panorama 2 bed 2 bath $78,900 1/4th Share 115D 2049 Summit Drive, Panorama 2 bed 2 bath $84,900 1/4th Share Lot 11 Stoddart Estates Drive, Windermere 0.51 acres $329,900 Lot 32 Bella Vista Boulevard, Fairmont 0.73 acres $179,900 505 Findlay Bear FSR Road, Canal flats 40.00 acres $349,000 Lot 11 Swansea Avenue, Windermere 0.34 acres $325,000 1309 11th Avenue, Invermere 0.49 acres $495 000 Lot 6 4686 Windermere Road, Windermere 0.22 acres $699,900 Lot 28-2522 Cobblestone Circle, Invermere 0.33 acres $129,900
REALESTATEINVERMERE.CA Fairmont #4, 4992 Fairmont Frontage Rd 250-345-6080 REALESTATEINVERMERE.CA Scott 250-342-5309Wallace Steve250-341-5128Henderson Dave 250-341-7344Jenkins Chris 250-409-9323RavenBernie 250-342-7415Raven Doran 250-342-1629Cain Jan 250-342-1195Klimek Invermere 1214 7th Avenue 250-341-6044 Fairmont #4, 4992 Fairmont Frontage Rd 1-888-341-6044250-345-6080Where Real Estate Happens™ ® Canal Flats 4957 Burns Avenue 250-341-6044 Alicia250-919-2582Balawyder Charlotte250-899-9912Marshall Paul 250-341-1395Glassford
REALESTATEINVERMERE.CA RESIDENTIAL PROPERTIES ® 4921 Mountain View Drive, Fairmont Bedroom - 3 Bathroom - 3 MLS# 2465878 $859,000 Lot 2, Columbia Lake Road, Fairmont Bedroom - 4 Bathroom - 3 MLS# 2464681 $848,000 4834 Nelles Crescent, Windermere Bedroom - 3 Bathroom - 2 MLS# 2466379 $799,000 4886 Glen Eagle Drive, Fairmont Bedroom - 4 Bathroom - 3 MLS# 2465971 $729,000 Call Toll 1-888-341-6044Free: 1602 – 1A Avenue, Invermere Bedroom - 4 Bathroom - 2 MLS# 2465779 $639,000 1225 – 6 Street, Invermere Bedroom - 4 Bathroom - 2 MLS# 2465642 $649,000 5033 St. Andrews Place, Fairmont Bedroom - 4 Bathroom - 3 MLS# 2465895 $620,000 8209 Binnie Road, Radium Bedroom - 3 Bathroom - 3 MLS# 2464880 $537,000 4899 Meadow Crescent, Fairmont Bedroom - 4 Bathroom - 2 MLS# 2464159 $499,000 5110 Hot Springs Road, Fairmont Bedroom - 4 Bathroom - 2 MLS# 2466534 $499,000 4951 Beatty Avenue, Canal Flats Bedroom - 4 Bathroom - 3 MLS# 2464852 $445,000 8861 Grainger Road, Canal Flats Bedroom - 3 Bathroom - 2 MLS# 2463502 $289,900 9888 Victoria Street, Hosmer Bedroom - 0 Bathroom - 0 MLS# 2462402 $249,000 4960 Mountain Top Drive,BathroomBedroomFairmont-6-3 MLS# 2465381 $949,000
REALESTATEINVERMERE.CA Call Toll 1-888-341-6044Free:® CONDOS/TOWNHOMES #33, Mountainview2598Crescent,Invermere $789,000Bathroom-4Bedroom-3 MLS#2464484 #5, 1904 Pineridge Mountain Link, Invermere Bdrm-3 Bath-3 $619,000 MLS # 2465259 #13, 1904 Pine Ridge Mountain Link, Invermere Bdrm-3 Bath-3 $599,000 MLS # 2466350 #921, 900 Bighorn RadiumBoulevard, Bdrm-2 Bath-2 $419,000 MLS # 2463396 #502, 5155 Fairway Drive, Fairmont Bdrm-3 Bath-3 $399,000 MLS # 2466169 #608, 5155 Fairway Drive, Fairmont Bdrm-2 Bath-2 $329,000 MLS # 2463064 E – 1680 Sinclair WindermereStreet, Bdrm-2 & loft Bath-1 $299,900 MLS # 2462864 J3C, 1351 Gerry Sorensen Way, Kimberley Bdrm-3 Bath-3 (1/4 Ownership) $94,900 MLS # 2465676 #206, 2117 – 2 Street North, Cranbrook Bdrm-1 Bath-1 $89,900 MLS# 2462427 #522D, 500 Bighorn Boulevard, Radium Bdrm-2 Bath-2 (1/4 Ownership) $56,900 MLS # 2463580 #812D, 800 Bighorn Boulevard, Radium Bdrm-1 Bath-1 (1/8 Ownership) $25,000 MLS # 2465765
REALESTATEINVERMERE.CA ® Call Toll 1-888-341-6044Free:PANORAMA MOUNTAIN VILLAGE CANAL FLATS Price Lot Acres MLS# $325,000 8476 Grainger Road 1.65 2466681 FAIRMONT HOT SPRINGS Price Lot Acres MLS# $ 129,000 113 Riverside Drive 0.22 2453351 $ 129,000 118 Riverside Drive 0.22 2453338 $ 130,000 14 Carnoustie Place 0.19 2460801 $ 168,500 11 Bella Vista Boulevard 0.47 2466823 $ 199,900 11 6200 Columbia Lake Road 0.35 2463940 $ 240,000 6567 Columbia Lake Road 2.48 2464517 $ 399,900 6 6200 Columbia Lake Road 0.37 2463939 WINDERMERE Price Lot Acres MLS# $ 75,000 21 Copper Point Way 0.14 2466362 $ 85,000 50 Copper Point Way 0.15 2466361 RADIUM Price Lot Acres MLS# SKOOKUMCHUK Price Lot Acres MLS# INVERMERE Price Lot Acres MLS# $ 89,900 71 Pineridge Mountain Link 0.17 2463995 $ 129,000 5 Taynton Trail 0.22 2462621 $ 169,000 35 Lakeview Rise 0.22 2462622 DRY GULCH Price Lot Acres MLS# EDGEWATER Price Lot Acres MLS# BRISCO Price Lot Acres MLS# SPUR VALLEY Price Lot Acres MLS# SPILLIMACHEEN Price Lot Acres MLS# PANORAMA Price Lot Acres MLS# Toby Creek Lodge —2035 Panorama Drive $389,000 Unit 135 1+loft 1 Bath 2464763 The Lookout—2049 Summit Drive, 1/4 Ownership $ 79,900 Unit 111B 2 Bdrm 2 Bath 2463356 Tamarack Lodge – 2060 Summit Drive $327.500 Unit 515 1 Bdrm1 Bath 2464628 LOTS and LAND #515 Taynton Lodge – 2090 Summit Dr.#111B 2049 Summit Dr. COMMERCIAL PROPERTIES 4954 Madson Rd, Radium MLS#2462273 $549,900 +GST 1006 –InvermereAvenue,8 MLS# 2463395 Street$349,0007585MainWest,Radium MLS#2464277 $1,090,000+GST 8921CanalRoad,GraingerFlats MLS#NEW $129,000 + GST
REALESTATEINVERMERE.CA DEVELOPMENTS Call Toll 1-888-341-6044Free: Lakeview Lots Private Lake Access First Home Under Construction Starting from $199,900 Beach House Entrance COLUMBIA LAKE SOLD SOLD SOLD SOLD SOLD SOLD SOLD Unobstructed Views Uncrowded Lake Community Beach House Large Serviced Lots Take a drive and find out what you're missing Just  south past Lake Windermere to Columbia Lake's 9 miles of warm, crystal clear water springwaterhill.comDiscover Springwater Hill at 6200 Columbia Lake Road Make it yours! CastleRockLiving.ca 1/4 acre lots from $79k • Exciting new lake view acreages now selling! Enjoy CastleRock Mountain Park with playground, gazebo and sport field. LakeWindermere Maxwell_Realty_Half_Page_Fall_2022_final.indd 1 2022-08-08 11:09 AM ®