A mediation meeting is scheduled for later this week in the ongoing saga of separating Malibu schools from the Santa Monica-Malibu Uni ed School District.
e SMMUSD and the City of Malibu issued a joint announcement last October after nearly two decades of studies, agreements in concept, and legal issues, which suggested that there had been a major breakthrough in the City of Malibu's quest for separation, which is legally called "uni cation."
e announcement and an accompanying Term Sheet were issued just days prior to the election of SMMUSD school board members.
Under the Term Sheet, the parties were left to hammer out three major written agreements: a tax revenue sharing agreement, an operational transfer agreement, and a joint powers agreement as part of an exhaustive e ort to effect the complicated process of the
divorce. Looming large was the issue of how future taxpayer funding would ensure no less than the current level of educational programs to students in both territories. e October joint statement also detailed a framework to achieve an independent Malibu School District by including self-imposed deadlines in order to keep the process moving forward with the earliest possible date for Malibu autonomy of July 1, 2024. When the joint statement was announced last fall, then-Malibu Councilmember, now Mayor Bruce Silverstein told e Malibu Times he didn't see the Term Sheet "as moving the needle." By contrast, in the days before the school board election, incumbent board member and Santa Monica resident Jon Kean authored a letter to the editor published at his request in TMT stating Malibu residents should "just accept victory" and that the operational and Joint Powers Agreements yet to be hammered out "are not stumbling blocks." Kean also stated "the revenue sharing formula … is fully expressed in the agreement."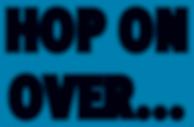 e Malibu Times has made repeated attempts to ask Kean to
MALIBU'S AWARD WINNING NEWSPAPER SINCE 1946
A coalition of community and environmental groups, including Malibu For Safe Tech, as one of the petitioners in this suit, recently led a lawsuit against Los Angeles County over new wireless antenna ordinances.
The nonprofit organization Fiber First LA held a press conference last week in East Los Angeles to ask the court for a temporary injunction, pending the resolution of the lawsuit. East LA community organizer
and a founding member of Fiber First LA Brenda Martinez said they are suing the county because of Titles 16 and 22.
"Part of those changes was to remove the right to notify the community, the right to place cell antennas in the public right away, or near homes, school, childcare centers, and so some of the changes were removing the noti cation and the removing appeal," Martinez said.
is ordinance amends Title 16 — Highways and Title 22 — Planning and Zoning of the Los Angeles County Code to establish regulations for the review and permitting of wireless facilities in the unincorporated areas of Los Angeles County, including in county highways.
e amendment to Title 16 –
Highways will establish permit requirements for small cell fa -
For the past few weeks, longtime local residents, visitors and even celebrities, have been advocating and writing Letters to the Editor to e Malibu Times expressing their
support for e Malibu Farmers Market to remain at Legacy Park.
" e Malibu Farmers Market has found it's true home," American fashion designer Betsey Johnson wrote to e Malibu Times in a Letter to e Editor last week.
"The city of Malibu did an
exceptional job in creating an aesthetically pleasing environment for the market," Johnson wrote. " e smiling faces of the vendors and customers make the experience even more delightful. I am writing to request that you continue supporting our Malibu Farmers Market and vote
to City Manager Steve McClary. However, McClary, who is in touch with other city managers said the problem is also "a struggle for other employers in other cities up and down the state."
unanimously to keep it at Legacy Park. e market has nally found its true home, and it brings so much joy to our community." e market was originally held at the Malibu Library parking lot, but due to the new Santa Monica
cilities (SCF) and eligible facilities requests (existing qualifying towers and base stations) within county highways, including on county-owned infrastructure; authorize the road commissioner to adopt a design standards checklist and permit conditions that implement the requirements of this chapter; provide for a permit approval process that meets the requirements of the Federal Communications Commission (FCC) and applicable law; and provide for relocation or removal of SCF for failure to obtain a permit, for failure to comply with applicable law, or upon a determination by the road commissioner of a paramount need of the county to utilize county-owned infrastructure.
e amendment to Title 22 –Planning and Zoning will establish regulations for wireless facili -
It's not a new problem: employee retention in Malibu for both the private and public sector. Malibu's more remote location, high cost of living, and frequent canyon or Paci c Coast Highway road closures can be challenging for commuting employees. With City Hall facing a 20 percent employment vacancy, Malibu officials have hired consultants to help nd solutions to keeping a workforce.
Employee retention at City Hall is a "very real problem" according
" e big challenge here is the distance to travel," McClary explained. " e city often loses employees who nd a job closer to home with a similar salary. It's a di cult job market right now. e time and money it costs to travel back and forth to Malibu will always be a factor for attracting employees whether for the city, private businesses or the school district."
While acknowledging the problem, McClary was unable to provide data on any turnover rate,
A closer examination by the latest speaker: What factors contribute to Citizen Kane's
e Malibu City Council met on March 13 for their last virtual meeting, before returning to an in-person and hybrid meeting on March 27.
To start off the meeting, the council received an update on the progress and preparedness for its
return to in-person meetings.
City Clerk Kelsey Pettijohn presented the work plan and directions for public participation, and said the commissions are continuing to meet virtually.
The council is scheduled to review the pilot program on May 22, and Pettijohn said directions for participation may change in the future.
Malibu Deputy City Attorney Christine Wood provided an update on the school separation from Santa
VOL. LXXVII • NO. XLVI THURSDAY, MARCH 16, 2023 malibutimes.com • $.50 • WEEKLY
HOP ON OVER…
greatness? | B1 INSIDE this week News Briefs A3 City Council to begin hybrid, in-person, and remote format starting March 27 Calendar . . . . . . . . . . . . A4 Events Local News A5 • Public Works Commission reviews Five-Year Capital Improvement Plan Real Estate A8 Malibu Life B1 • Mending Kids celebrates a milestone People B2 • Pepperdine's Johnson goes yard ve times to win WCC Player of the Week Community B3 • Pepperdine University student lm wins multiple awards at Christian Online Film Festival Legal Notices B3 Business & Directory B5 Classi eds B5 Sports B8 • Pepperdine track squads record speedy nishes at meets City manager announces installation of delineators at Point Dume to curb unauthorized Public parking
CONTINUED ON PAGE A9 CONTINUED ON PAGE A9 CONTINUED ON PAGE A9 City Council preparing for return to in-person meetings starting March 27 Santa Monica-Malibu School District o cials will meet for mediation scheduled this week By JUDY ABEL Special to The Malibu Times By JUDY ABEL Special to The Malibu Times Malibu grapples with employee retention, seeks creative solutions By SAMANTHA BRAVO Of The Malibu Times By SAMANTHA BRAVO Of The Malibu Times By SAMANTHA BRAVO Of The Malibu Times President
Market Debra
with a
the market site
Park. Photo by
Bravo/TMT Monsignor John Murreta, an environmental activist, speaks during a press conference held by Fiber First LA. Contributed photo Locals Rally Behind Legacy Park as Potential Permanent Home for Malibu Farmers Market Residents, celebrities, and vendors voice support for Market's new location amidst uncertain future LA County faces lawsuit from coalition over new wireless antenna ordinances Groups say recent changes eliminate community involvement, flout environmental laws, and ignore safety concerns CONTINUED ON PAGE A7 PHOTOS ON PAGE A8 Jobs are at a 20 percent vacancy rate at Malibu's City Hall
Self-imposed deadline missed on unification timeline for an independent Malibu School District
and co-founder of the Malibu Farmers
Bianco poses
display at
at Legacy
Samantha
In Case
You Missed
e top stories from last week you can read at MalibuTimes.com