Prsrt Std US Postage PAID Permit 19 13Stars Paso Robles CA ECRWSS Local Postal Customer The North County's Favorite Tattoo Studio Discover the Best Of North SLO County: 2023 List of Winners Inside MARCH 2023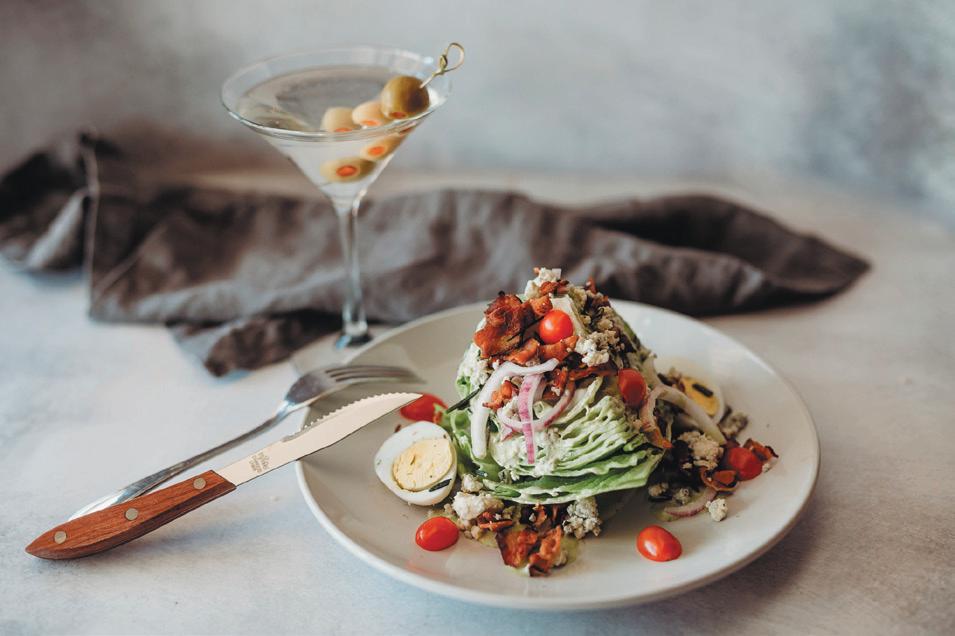 "I've been coming here for a few years now and have always had a great experience. They are incredibly responsive. I can't recommend these guys enough!
Ted R. Paso Robles, CA
Having issues with your hearing shouldn't stop you from enjoying life. It's simply a matter of making a choice to move forward and take control of your condition, or to do nothing and fall behind.
Have you had your hearing tested recently? Not sure what are your treatment options? We have helped thousands of patients the past 20 years. We can help you too.
Peter Lucier Hearing Aid Specialist
We now accept PG&E, Anthem Blue Cross, PERS, AARP, Alignment and many other insurance plans. www.slocountyhearingaids.com (805) 460-7385 ATASCADERO 7070 Morro Road, Suite D (805) 439-3586 SAN LUIS OBISPO 12326 Los Osos Valley Road Bear Valley Plaza 2022 BEST HEARING AID SPECIALIST
our office take you on the journey to better hearing.
Let
A+++"
 Hearing Examinations  Hearing Aid Repairs  Expert Hearing Aid Fittings
HOW WOULD YOU LIKE TO HEAR BETTER?
Schedule your free treatment consultation today. Abby our Patient Care Coordinator is ready to answer your questions. Call us today…
SCAN ME
Something Worth Reading 10 Pub Letter & Pub Box Advertisers 11 Directory To Our Advertisers Round Town 12 Natural Alternative 14 Paso Robles Main Street Round Town 17 The General Store 18 Paso Robles Chamber of Commerce Best Of Business Spotlight 16 Jaime Silveira, Malik Real Estate 20 Eric Peterson, North County Restaurant Group 23 Best Of Introduction 24 Best Of List of Winners 30 Cover: Pioneer Tattoo Company 40 American West Tire Pros 41 805 Board Shop 42 Fusion FIIT 43 Optometric Care Associates 44 Farron Elizabeth, Bloke 45 Bloom N Grow 46 Hearing Aid Specialists of the Central Coast 47 Hop's Bounce House 48 Wild Fields Brewhouse 49 Mr. Putter's Putt Putt 50 Kiwanis 51 Barrelhouse Brewing Co. 52 Steampup Parlor 53 Natural Alternative Spotlight 54 Solarponics 55 Paso Robles Youth Arts Center 56 Studio on the Park Taste of North County 58 Sip & Savor 60 Taste of Americana 62 Farm Stand Events 61 Calendar Oak Leaf 64 Worship Directory Last Word 66 Being a Part of Small Hometown Communities
Dylan Richter and Bran Gomes of Pioneer Tattoo Co.
ON THE COVER 6 | Best Of North SLO County 2023 MARCH 2023 ISSUE 263
Photo by Melissa Guerra