Prsrt Std US Postage PAID Permit 19 13Stars Paso Robles CA ECRWSS Local Postal Customer THE RESILENT PROJECT | APRIL 2023 WORLD OF WINE • CENTRAL COAST TRVLR • HISTORY • VOICE OF SLO
805.543.2172 21 Santa Rosa Street, #100  San Luis Obispo REAL ESTATE PROPERTY MANAGEMENT & WORLDWIDE RELOCATION www.farrellsmyth.com
"I've been coming here for a few years now and have always had a great experience. They are incredibly responsive. I can't recommend these guys enough!
Ted R. Paso Robles, CA
Having issues with your hearing shouldn't stop you from enjoying life. It's simply a matter of making a choice to move forward and take control of your condition, or to do nothing and fall behind.
Have you had your hearing tested recently? Not sure what are your treatment options? We have helped thousands of patients the past 20 years. We can help you too.
Peter Lucier Hearing Aid Specialist
We now accept PG&E, Anthem Blue Cross, PERS, AARP, Alignment and many other insurance plans. www.slocountyhearingaids.com (805) 460-7385 ATASCADERO 7070 Morro Road, Suite D (805) 439-3586 SAN LUIS OBISPO 12326 Los Osos Valley Road Bear Valley Plaza 2022 BEST HEARING AID SPECIALIST
our office take you on the journey to better hearing.
Let
A+++"
 Hearing Examinations  Hearing Aid Repairs  Expert Hearing Aid Fittings
HOW WOULD YOU LIKE TO HEAR BETTER?
Schedule your free treatment consultation today. Abby our Patient Care Coordinator is ready to answer your questions. Call us today…
LENDING C O VA Lending Solutions You Can Trust BUSINESS • COMMERCIAL • RESIDENTIAL 805-610-6194 • ROBERTC@COVALENDING.COM • COVALENDING.COM
5955 Entrada Ave. | Downtown Atascadero | farronelizabeth.com VOTED BEST
CLOTHING
CASUAL ATTIRE
WOMEN'S
BEST
MEN'S CLOTHING BEST CASUAL ATTIRE 805.464.2538 5908 entrada avenue blokeoutfitters.com
VOICE OF SLO 56 | FARM BUREAU Paradise on Earth in SLO County 57 | BEHIND THE BADGE Sheriff's Detective Clint Cole Retires 58 | COUNTY OFFICE OF EDUCATION SLO County Art's Outreach Programs 59 | REALTY REPORT Spring Brings Changes to the Market THE JOURNAL 10 | PUBLISHER'S LETTER 14 | CCTRVLR INSTAGRAM 60 | CALENDAR OF EVENTS 62 | CROSSWORD 66 | PHOTO OF THE MONTH FOOD & WINE 20 | SEASONAL EATING Easter Menu with Spring-Inspired Recipes 24 | WORLD OF WINE An Ode to Pinot Noir CENTRAL COAST TRVLR 30 | SEA OTTER KITS AT THE HARBOR & Elephant Seal Weaners on San Simeon Row 36 | ARTSY OASIS Joshua Tree: The Best of Glamping & Nature COVER STORY 42 | RESILIENT PROJECT Inspiring Hope & Change HISTORY 50 | CHARLES NORDOFF Central Coast Almonds, Olives & Walnuts 42 April 2023 CONTENTS 36 8 | CentralCoastJournal.com
1214 Pine St, Paso Robles . Downtown near the Park 805-237-7516 . odysseyworldcafe.com FRESH - CASUAL - KITCHEN N S E W
The Central Coast of California is a special place, filled with breathtaking scenery, delicious food and wine, and a unique community that is passionate about its culture and heritage. California is a young state, relatively, but has a spirit all its own. With so much to offer, we felt that Central Coast Journal needed a new look and feel, aimed at highlighting the beauty of the region and everything that makes it so special. With this first issue of the new CCJ, we aim to capture the spirit of California, and take it all to new heights.
As lifelong residents involved in our community where we work, live, and play, we are excited to share the unique charm and appeal of this region. The new Central Coast Journal will serve as an insider's guide to the counties of San Luis Obispo, Santa Barbara and beyond.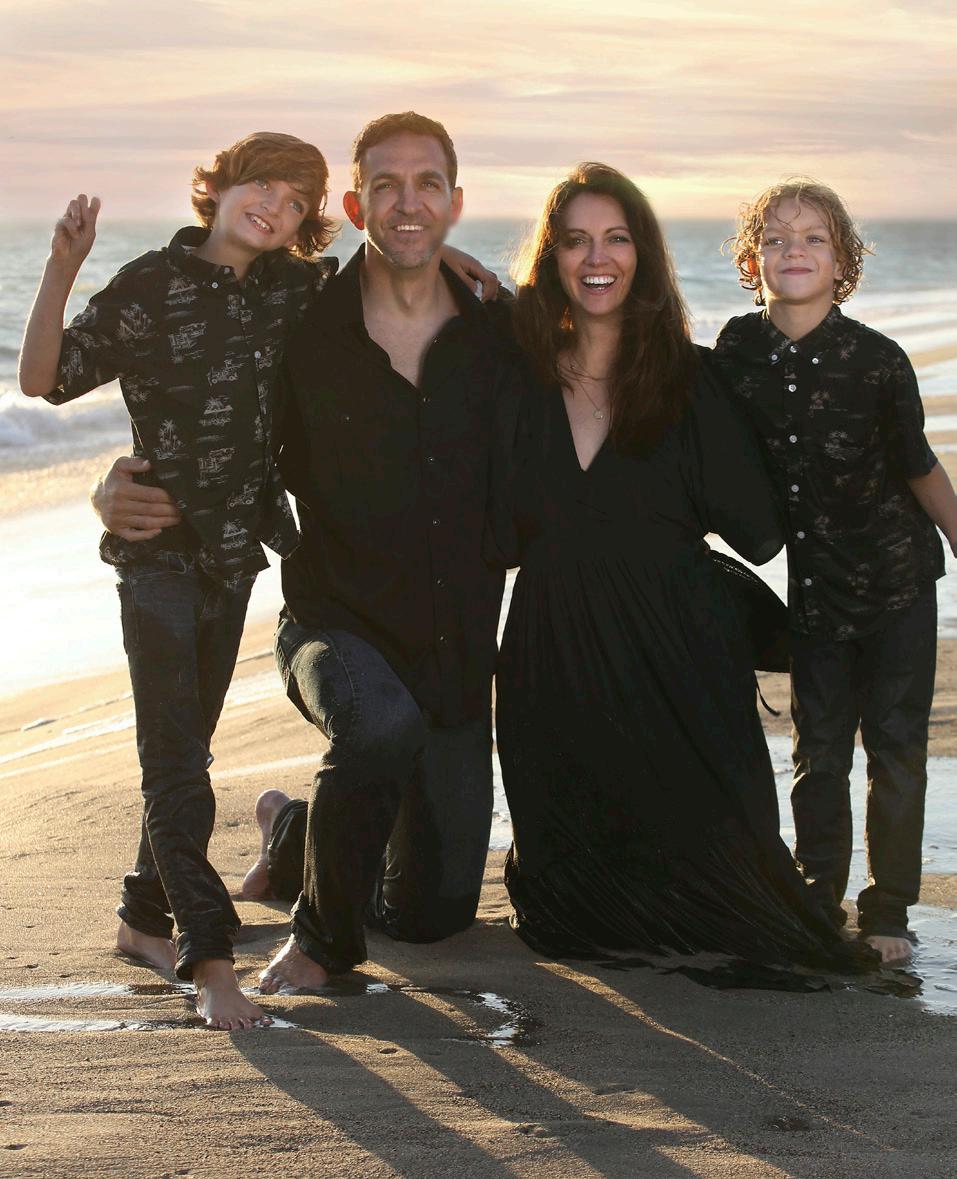 At the heart of this redesign is the focus on comprehensive articles that share what makes the Central Coast so unique. From the stunning coastline to rolling hills and vineyards, each article will showcase the beauty of the region, giving readers a glimpse into what makes this area of California so special.
Travel is also a key focus for the new Central Coast Journal, with regular features from Central Coast TRVLR on the best places to visit throughout the Central Coast and the state. Whether it's a weekend getaway or a road trip along the Pacific Coast Highway, readers can expect to find plenty of inspiration for their next adventure.
Of course, no publication about the Central Coast would be complete without a focus on events, spotlights, and inspiration. From exploring the wildflowers out at the Carrizo Plain to visting the traveling "Wall that Heals," there's always something happening in the region. And for those looking for a little inspiration, our publication will highlight local entrepreneurs, artists, and innovators who are making a difference in our community.
Central Coast is also filled with amazing local food and wine. From farm-to-table restaurants to world-renowned wineries, the region is a foodie's paradise. Each month, we will showcase seasonal recipes that utilize fresh produce sourced from local farmers markets. Additionally, we'll delve into the world of wine, exploring its rich history and uncovering the top spots favored by locals.
The redesign of Central Coast Journal marks a new era for our publication. With a emphasis on the stunning scenery and distinct characteristics of the area, readers can anticipate feeling motivated, amused, and educated. Our beloved monthly columnists will also be returning, bringing their signature flair in a refreshed and reimagined format.
Whether you're a lifelong resident or a first-time visitor, Central Coast Journal will be a useful companion on your journey through the heart of California's Central Coast.
We hope you enjoy this first edition of a brand new Central Coast Journal.
Hayley & Nic
CENTRAL COAST letter Publisher's Letter if
10 | CentralCoastJournal.com
thou wouldest win immortality of name, either do things worth the writing, or write things worth the reading. — Thomas Fuller, 1727
5808 TRAFFIC WAY ATASCADERO LOCATED IN THE EL PASEO PLAZA SPECSBYKYLA.COM 805.460.7575 Independent eyewear for your individual style
PUBLISHER, EDITOR-IN-CHIEF hayley mattson
BUSINESS & PRODUCT DEVELOPMENT
nic mattson
ASSISTANT CONTENT EDITOR
camille devaul
GRAPHIC DESIGN
evan rodda
neil schumaker
COMMUNITY WRITER
christianna marks
COPY EDITOR
michael chaldu
AD CONSULTANTS
dana mcgraw
kaleb rich-harris
AD DESIGN
jen rodman
CONTRIBUTING WRITERS
barbie butz
brent burchett
chuck graham
Elyse Glickman
ian parkinson
Jaime Silveria james brescia, ed.d mira honeycutt
COMPANY ADMINISTRATOR
cami martin | office@13starsmedia.com
OUR NEXT ISSUE
PLANES, TRAINS & AUTOMOBILES
MEMORIAL DAY, MOTHERS DAY
MAY 2023
PUBLICATION DELIVERY DATE
May 1, 2023
ADVERTISING DEADLINE*
April 10, 2023
centralcoastjournal.com
OFFICE@13STARSMEDIA.COM • (805) 546-0609
OFFICE
5860 EL CAMINO REAL STE G, ATASCADERO, CA 93422
MAIL P.O. BOX 6068 ATASCADERO, CA 93423
SUBSCRIPTIONS
Annual subscriptions are available for $29.99. Inquiries concerning subscriptions, advertising, etc. can be made by emailing Cami Martin at office@13starsmedia.com, or by calling (805) 466-2585. Central Coast Journal is a free monthly publication distributed to over 600 locations throughout the Central Coast and is also available at centralcoastjournal.com.
EDITORIAL POLICY
Editorial submissions are welcome but are published at the discretion of the publisher. Submissions will be returned if accompanied by a stamped self addressed envelope. No material published in the magazine can be reproduced without written permission. Opinions expressed within are those of the writers and do not necessarily reflect those of the Central Coast Journal Our Local Business section spotlights select advertisers. All other stories are determined solely by our editors.
POWERED BY 13 STARS MEDIA
12 | CentralCoastJournal.com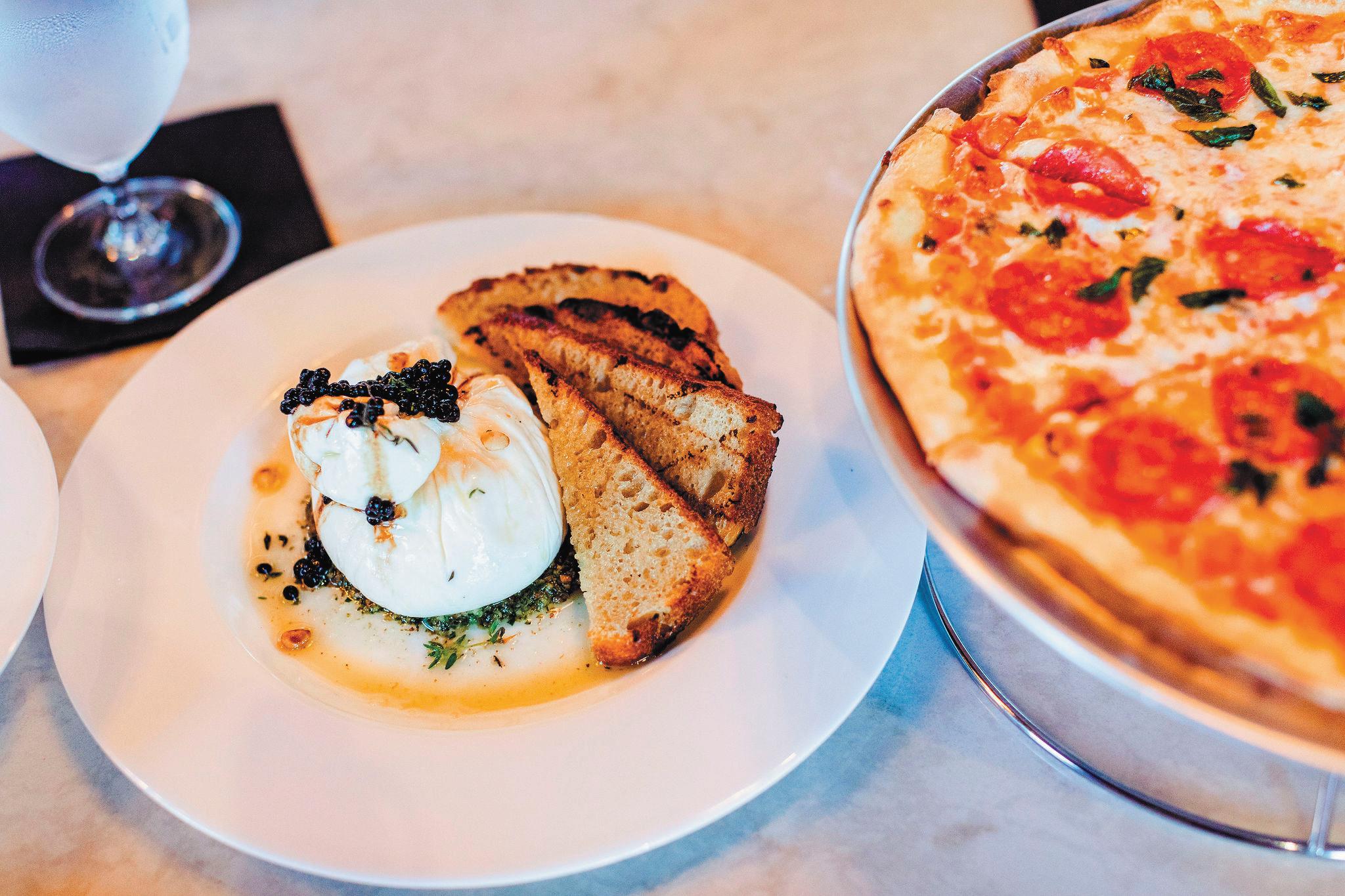 MARCH 2023 | 13
Love to travel? Follow Central Coast Journal's travel section on IG @CentralCoastTRVLR for stories, in-depth looks around the Central Coast.
14 | CentralCoastJournal.com
MARCH 2023 | 15