Paul Flores Sentenced to 25 Years to Life
By CAMILLE DEVAUL camille@atascaderonews.com
SAN LUIS OBISPO
COUNTY —  e man who was convicted of murdering
19-year-old Cal Poly student
Kristin Smart in 1996 has been
sentenced to 25 years to life in state prison.
On Friday, March 10, Monterey County Superior Court Presiding Judge Jennifer O'Keefe sentenced Paul Flores, 46, to serve 25 years to life in state prison after a jury convicted him last October of Kristin's murder. As part of his sentencing, Paul will have
to register as a sex o ender for the rest of his life.
Kristin Smart was a Cal Poly freshman when she was reported missing in May 1996. She was last seen walking away from an o -campus party on Crandall Way with Paul. A 25-year investigation ensued, resulting in the 2021 arrest of Paul and his father, Ruben Flores, 81.
In October 2022, Ruben was found not guilty of accessory after the fact. Ruben was accused of helping his son hide Kristin's remains. However, Paul was found guilty and convicted.
"Our criminal and victim justice system has nally delivered justice for Kristin Smart, for the Smart family, and for our San Luis Obispo Coun-
Local Woman Hosts Daffodil Luncheon After Two-Year Hiatus
Diane Ryan has planted over 1,000 da odil bulbs on her property
By CHRISTIANNA MARKS christianna@atascaderonews.com
ATASCADERO — Back in 2017, Atascadero local Diane Ryan decided to celebrate spring and the da odils she's been planting since 2012 with an annual Da odil Luncheon.
On Wednesday, March 8, Ryan, her neighbors, and her friends gathered together after a two-year break to celebrate her da odils once again.
Ryan and her husband moved to Atascadero almost 11 years ago, after a stint in Paso Robles once they retired. Before that, the couple lived in Southern California in the Pasadena area.
"We retired in 2007, and I said, 'I'm going back home to San Luis [Obispo] County for retirement.' Because I lived up here in North County in another life, years ago, in the 70s, I loved it up here largely because of the weather elements that are really condu-
cive to growing bulbs. And with Atascadero being Da odil City, I said I'm going to get a project going," stated Ryan. e rst da odil bulbs were planted back in 2012. Ryan says she assumed she'd just put a small patch of the hearty yellow owers at the top of the hillside of her property, but to this day, she hasn't stopped.
Every year, she buys 100 bulbs from Breck's, and the (primarily yellow) bulbs ship to her straight from Holland before she plants them in November.
"I've put something in every year that we've been here. ey don't all survive, but they also multiply," Ryan said. "It's hard to really keep a tally of what I've got going on over there,
but it's just a fun thing that I started doing. It's kind of grown into this little luncheon with my friends and neighbors. at makes it fun."
Ryan has planted at least 1,000 bulbs since moving into her Atascadero home. And though she's lost some to erosion since they also
CONTINUED ON PAGE A6
ty community," said District Attorney Dan Dow on the day of Paul's conviction. "We thank the Smart family and our community for the tremendous trust and patience they placed in the investigation and prosecution of this terrible crime. We recognize the jury for their focused attention to the evidence and the Sheri 's
O ce for their tireless e ort in building this case. Today [March 10], justice delayed is not justice denied."
Prior to Paul's nal sentencing, the court heard a motion from his defense lawyer Robert Sanger to seek a new trial, dismissal of charges, and acquittal. According to reports, Sanger
CONTINUED ON PAGE A6
City Council Rati es Local Emergency, Holds Virtual Only Meeting on Tuesday
Barrel Creek Hearing continued to March 28 due to power outage
By CHRISTIANNA MARKS christianna@atascaderonews.com
ATASCADERO — The Atascadero City Council met for their regularly scheduled meeting on Tuesday, March 14, at 6 p.m. e meeting followed closely behind an emer -
gency meeting that declared Atascadero under a local emergency due to the atmospheric river that was taking place. e meeting was held virtually. Councilmember Heather Newsom was absent from the night's meeting.
During the short emergency meeting, the council reviewed AB 361 Requirements for Virtual Meetings and Rati ng
CONTINUED ON PAGE A6
Atmospheric Rivers Overwhelm North County with Recent Storm
e rst storm struck on Friday, March 10, and was followed by another on Tuesday, March 14
By CHRISTIANNA MARKS and CAMILLE DEVAUL
NORTH COUNTY —
Not one but two atmospheric rivers hit the North County in the last week. e rst storm
touched down on Friday, March 10, and was followed by another on Tuesday, March 14. While the damage was not to the caliber of the storms seen in January, they certainly did not go unnoticed.
As a precaution for the storm that started on Friday, March 10, schools all over the county canceled classes. Paso Robles Joint Unified, Templeton
CONTINUED ON PAGE A6
atascaderonews.com
SMART CASE
Smart family present statements leading up to sentencing
CITY
COMMUNITY
WEATHER
twitter.com/ @AtascaderoNews facebook.com/ @AtascaderoNews 5 67808 24135 7 High 64° | Low 41° WEATHER NORTH COUNTY LIFE PET OF THE WEEK Meet Energetic Six-YearOld Oso | B1 WEATHER LOCAL NEWS LOS ALTOS ROAD Closed After Landslide; Detour Information | A4 AHS PRINCIPAL Resigns Unexpectedly After Three Years | A3 EDUCATION SUPPORT 4H Back in the Saddle Open Horse Show | B8 atascaderonews.com (805) 466-2585 o ce@13starsmedia.com SUPPORT LOCAL JOURNALISM Subscribe & Advertise with Scan h e togetst ted! Not only do you have the power to choose the subscription that ts your life, but when you advertise you will broaden your reach into target markets throughout the Central Coast, from Ventura County to Monterey County! HELP YOUR BUSINESS TAKE FLIGHT!
Cal
to be found. Contributed
Paul Flores during the Kristin Smart Murder Trial in Salinas last July. Flores was found guilty of murder in October 2022 and sentenced
this
March. Photo by Daniel Dreifuss/MC Weekly
Poly student Kristin Smart was 19 years old when she went missing
in 1996. Her remains have yet
Photo
Making Communities Better rough Print.™ VOL. CVIII, NO. X THURSDAY, MARCH 16, 2023 atascaderonews.com • $1.00 • WEEKLY SINCE 1916 GOOD NEWS REAL NEWS HOMETOWN NEWS
(Front row, from left) Debra Cobb, Meredith Takken, Elizabeth Willmon, and Pam Kressley; (middle row, from left) Linda Loebs, Rachel Ryan, Carmen Roach, Cheri Williams, Diane Ryan, and Judy Miller; (back row, from left) Lillian Loebs, Celine Ryan, Marxha Jaehnig, Danita Devoss, Caren Colombo, Patsy Gillen, and Jayne Parsonage pose together at the Da odil Luncheon. Contributed Photo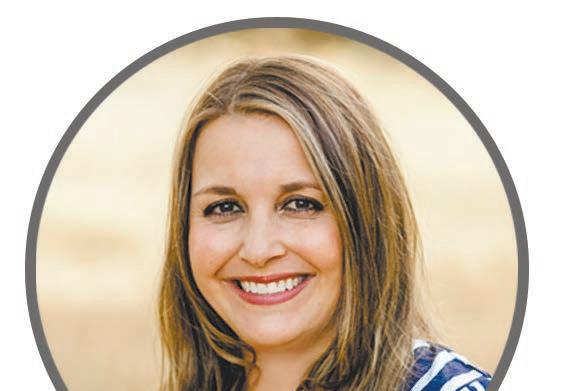 PAGE A-2 • Thursday, March 16, 2023 Making Communities Better rough Print.™ atascaderonews.com • pasoroblespress.com Last ye , Jaime Silve a helped m e Atascad o h e n s sell the h es than any oth Realt ! How much is your home worth? Find out INSTANTLY by entering your property address at: MalikRealEstate.com DRE: #02086293 Voted #1 Best of the North County for 2014, 2015, 2016, 2017, 2018, 2019, 2020, 2021, 2022 & 2023! 7450 Morro Road, Atascadero (805) 466-2540 Owner / Broker Jaime Silveira DRE #01706045 Certified Residential Specialists Seniors Real Estate Specialists Facebook: malikrealestategroup Instagram: atascaderoagent TikTok: atascaderoagent https://mail.google.com/ mail/u/0?ui=2&ik=30920 0b092&attid=0.3&permm sgid=msg-f:17153467370 63190212&th=17ce22c4e1 46dec4&view=att&disp=s afe&realattid=f_kvihxeuf0 FANTASTIC LOCATION! 2 Commercial lots located on one of the most traveled roads in Atascadero! The lots feature 225ft of commercial frontage with one of them having utilities, including a water meter, already at the lot! This is a wonderful opportunity to develop your commercial dreams! $375,000 Code 2212 MEADOWBROOK CHARMER! Fantastic opportunity to own a manufactured home in the highly desirable all-age Meadowbrook Mobile Home Park. The home features vaulted ceilings, laminate wood floors throughout most of the home and an abundance of natural light. Outside provides a relaxing feeling with a deck and lawn area. Close to freeway access, shopping and schools; this property offers convenience! $329,000 Code 2532 READY TO BUILD?! Beautiful gently sloping 1 acre parcel in the sough after Riverview Estates! Enjoy space a privacy in this exclusive gated community set amongst custom homes. In addition to the gorgeous scenery, enjoy all the splendid amenities that come along with being part of Heritage Ranch. $165,000 Code 2432 CUSTOM CONTEMPORARY HOME! Elegantly upgraded home on 6 acres boasts remodeled kitchen, solid wood floors, soaring ceilings with skylights and massive windows revealing panoramic views. Outside features slate patios, raised garden beds, fenced yard and a composite deck to enjoy the stunning views. $925,000 Code 2092 END OF THE ROAD PRIVACY! Executive style home on 1.83 acres in 3-F Meadows. Single level home features cathedral ceilings, hardwood flooring and a gourmet style kitchen. The primary suite boasts a gas fireplace, 2 closets and adjoining spa style bath. The property also has RV parking with full hookups! $1,000,000 Code #2272 Follow us on Facebook, Instagram and TikTok! SPECTACULAR VIEWS! Impeccably maintained home built to capitalize on the extraordinary views. The home boasts hardwood floors, volume ceilings and open concept design. Outside, enjoy the sweeping views that make you feel removed from the TRANQUILITY IN THE HILLS! Spectacular home in Oak Ridge Estates features soaring ceilings, gourmet kitchen and breath-taking views from all over the 5.25 ac property! Drink in the secluded feeling on the back patio and enjoy playing some bocce ball. The home is equipped with owned solar and battery back up! $1,300,000 Code 2042 IMPECCABLY MAINTAINED! Pristine home on 1.5 acres boasting cathedral ceilings, well-appointed kitchen and a massive primary suite that occupies the entire second floor! You'll love the backyard with its privacy and room to stretch. Ideally located in Southern Atascadero! $800,000 Code 2442 COUNTRY LIVING DONE RIGHT! Spectacular single level home on ~5.25 acres in a highly desirable area of Templeton! The home boasts a split wing design, laminate wood floors and large kitchen. The expansive covered back patio is an ideal spot to relax and take in the tranquility. The property is fully fenced with a pasture ready for your four legged friends. Additionally the property offers owned solar, large shed and newer well. $1,200,000 Code 2112 VIEWS FOR MILES! Fantastic single level home boasting an open floor plan with hardwood floors, vaulted ceilings, custom primary suite, gorgeous updated kitchen and a large sunroom to take in the gorgeous views! Additionally, the home features solar, freshly seal coated driveway and newer HVAC. $895,000 Code 2252 031623 BUILD NOW! SWEEPING VIEWS! 2 COMMERCIAL LOTS! SOLD! SOLD! SOLD! SOLD! 4 BEDROOMS! VIEWS! 5.25 ACRES! ALL AGE PARK! CUSTOM HOME! CONVENIENT LOCATION!