INMOBILIARIA | ARQUITECTURA | DECORACIÓN | GASTRONOMÍA | LIFESTYLE ARTE | MODA | LUJO | DISEÑO | MOTOR | NÁUTICA CLASS VI &LLAS FINEST REAL ESTATE AND LUXURY LIFESTYLE MAGAZINE Nº299 · 2,95€PVP
BENISSA See more of this property on the back cover Ref. 3517 · www.hg-hamburg.com
Luxury villa of 544m² with 5 bedrooms and panoramic sea views from Moraira to Calpe. Built in 2017 on a 1.792m² south facing plot close to La Fustera sandy beach. Underfloor heating, spa area and gym, double ceiling height in the lounge, lift, infinity pool, space for a private padel court. € 2.850.000,-.
Villa de lujo de 544m² con 5 dormitorios y vistas panorámicas al mar. Construida en 2017 en una parcela de 1.792m² orientada al sur en una moderna urbanización. Calefacción por suelo radiante, spa y gimnasio, doble altura en el salón, ascensor, piscina infinita y sitio para una pista de padel. € 2.850.000,-
Hanseatische Gesellschaft Hamburg mbH Head Office: Sierichstraße 126 · D-22299 Hamburg · Phone Jávea: (+34) 96 646 84 02 · info@hg-hamburg.de · www.hg-hamburg.com COSTA BLANCA DREAM PROPERTIES Ref. 3517
(+34) 965 036 330 · Avenida Libertad, 18 · bajo F · Playa El Arenal · Jávea sales@miralbo.com · www.miralbo.com
Villa Lassa también incluye un jardín mediterráneo paisajístico. Se ofrece con una construcción de calidad y atención especial al detalle. El concepto ha sido diseñado para que sea fácil de mantener y se le entregará completamente terminada, lista para usar.
Located in the prestigious urbanisation of Monte Olimpo in Javea.
Villa Lassa also includes a landscaped Mediterranean garden. It is offered with quality construction and special attention to detail. The concept has been designed to be easy to maintain and will be delivered to you completely finished, ready to use.
Villa Lassa ofrece un estilo mediterráneo que la diferencia de todas las demás. Con detalles de madera, se distribuye en tres niveles conectados por unas escaleras internas.
Ideal para una casa de vacaciones en España o como primer hogar, donde puede pasar la mayor parte de su tiempo disfrutando de los días soleados y el estilo de vida relajante que España tiene para ofrecer.
Villa Lassa offers a Mediterranean style that sets it apart from all others. With wooden details, it is distributed over three levels connected by internal stairs.
Ref. MIR0131
Ideal for a holiday home in Spain or as a first home, where you can spend most of your time enjoying the sunny days and relaxing lifestyle that Spain has to offer.
Precio / Price: 1.650.000 € LASSA
Ubicada en la prestigiosa urbanización de Monte Olimpo, en Jávea.
VILLA
Avda. Ausias March 13, Local 4 · JÁVEA. +34 96 579 39 42 · +34 634 067 549 PARCELA EN JÁVEA LA SIESTA Ref. ParcelaS-049/Plot 1.017 m2 295.000€ Orientación Sur / South Facing Proyecto Incluido / Project Included Con Licencia / With licence Proyecto de Vivienda / House Project 400 m2 Baños / Bathrooms APARTAMENTO2 CON PISCINA PUERTO-JÁVEA Ref. ViviendaA-355/House 90 m2 Parking Parking Pool Piscina Dormitorios / Bedrooms 3 375.000€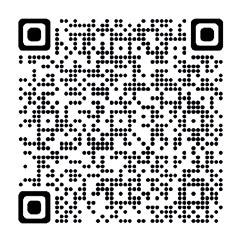 info@moraguespons.es · www.moraguespons.com @moraguespons VILLA CON VISTAS AL MAR LA CORONA-JÁVEA Ref. ViviendaV-428/House 310 m2 Parcela / Plot 875 m2 Sea views Vistas al mar Swimming pool Piscina Pool and barbecue Piscina y Barbacoa 1.390.000€ Dormitorios / Bedrooms 4 Baños / Bathrooms 4 Vivienda / House 218 m2 Parcela / Plot 2.100 m2 490.000€ Dormitorios / Bedrooms 4 Baños / Bathrooms 3 VILLA CON PARCELA PLANA COSTA NOVA-JÁVEA Ref. V-135
JÁVEA PUERTO Avenida de Lepanto, 1 03730 Jávea, Alicante (+34) 965 791 035 JÁVEA PLAYA ARENAL P.º Amanecer bloque 9, local 0373010Jávea, Alicante (+34) 966 470 983 VALENCIA G.V. Marqués del Turia, 62 46005 Valencia (+34) 963 504 444 www.rimontgo.es rimontgo@rimontgo.es
Villa con increíbles vistas al mar ubicada en la prestigiosa Urbanización La Corona, próxima a to dos los servicios. La propiedad está distribuida en dos plantas. En la planta principal se encuentra un dormitorio doble con baño en suite, así como el acceso a la zona exterior de la piscina infinity. En la planta baja se ubica la zona de descanso. Dispone de una pequeña bodega, parking para 4 vehículos, suelo radiante, persianas motorizadas y alarma. Villa with incredible sea views located in the prestigious area of La Corona, close to the services. The property is distributed over two levels. On the main level there is a double bedroom with en suite bathroom, as well as access to the outdoor area with the infinity pool. On the ground floor is the rest area. It has a small wine cellar, parking for 4 vehicles, underfloor heating, motorized blinds and alarm.
LA CORONA · JÁVEA · ALICANTE
390 m2 Construidos/ Built area 940 m2 Parcela/ Plot Dormitorios/5 Bedrooms 4 Baños/ 1.390.000Bathrooms€ Ref.: RMG6595
Se venden últimas 8 parcelas. Cap Martí/ Tosalet. Parcelas planas de 1.000m2 en una excelente ubicación en zona ya urba nizada y a solo 5 minutos de la playa del Arenal.
PLOTS FOR SALE
CAP MARTÍ/TOSALET
SE VENDEN PARCELAS
140.000€DESDE/FROM+IVA
Last 8 plots for sale. Cap Martí/ Tosalet. Flat 1.000m 2 plots on an excellent location, an already urban ized area and at only 5 minutes away from the Arenal Beach.
CAP MARTÍ/TOSALET
Avenida del Pla 124, Local 15 · JÁVEA +34 689 233 www.cumbresdeltosalet.cominfo@cumbresdeltosalet.com849
Calle Venecia, 2 · Frente a La Siesta · JAVEA · Tel. 966461128 javea@atinainmobiliaria.com · www.atinainmobiliaria.com ULTIMAS 2 VIVIENDAS A LA VENTA ENTREGA EN EL ULTIMO TRIMESTRE 2022 LAST 2 HOUSES FOR SALE DELIVERY IN THE LAST QUARTER 2022
A partir de / From: 650.000 €
The only project under construction on the seafront in Montañar I, Javea. Residencial Son de Mar is a unique project in Javea of apartments on a plot of more than 50 meters of façade with excellent views of the sea, using state-of-the-art materials and with common areas in keeping with the high standing of this project. Swimming pool with a large solarium facing the sea, as well as gardens and a multipurpose room. Garage and storage option.
Único proyecto en construcción en primera línea de mar en el Montañar I, de Javea. Residencial Son de Mar es un proyecto único en Javea de apartamentos sobre parcela de más de 50 metros de fachada con excelentes vistas al mar, empleando materiales de última generación y con zonas comunes acordes al alto standing de este proyecto. Piscina con amplio solárium frente al mar, además de jardines y sala multiusos. Plaza de garaje y trastero opcional.
JÁVEA - VALLS
EXCLUSIVA - SOLE AGENCY · Ref. 007734 · 1.950.000 €
A rare opportunity to acquire a property of 15 bedrooms and 13 bathrooms distributed between two buildings (total 1052 m2).
Located in a peaceful area only 1.5 km to Jávea's Old Town, con large flat plot of 3.100 m2, Outside we have 2 pools, one children's pool and the larger one, alongside there is the BBQ/dining area adja cent to the lawn shaded by the beautiful palm trees. This one-off prospect offers an investor the chance to obtain a genuinely rare property. There are no others comparable in such a location. It is the ideal place for large families, or for renting out such as retreats for various types of holidays, such as Yoga, cycling, health retreats, plus much more.
Avda. de la Libertad, 19 local 5 · 03730 · Jávea · Alicante · +34 96 646 84 74 (ES) · info@villas-plots.com
Una oportunidad única a adquirir una propiedad de 15 dormitorios y 13 baños distribuidos entre dos edificios (total 1052 m2). Ubicado en una zona tranquila a sólo 1,5 km del casco antiguo de Jávea con gran parcela llana de 3.100 m2. Por el exterior tenemos 2 piscinas, una infantil y la más grande al lado de una zona barbacoa/comedor y lo bonita jardin. Esta oferta única ofrece a un inversor la oportunidad de obtener una propiedad insuperable. No hay otras comparables en tal ubicación. Es el lugar ideal para múltiples propósitos, retiros para varios tipos de vacaciones como Yoga, ciclismo, retiros de salud, además de mucho más.
There are currently 6 double bedrooms in the main house while there is a large annex currently used as an office and games room which could be used as extra accommodation if required.
Ubicado en una gran parcela privada de casi 6,000m, en un entorno tranquilo, Esta amplia villa de 6 dormitorios y 3 baños de casi 600m² fue construido a una calidad alta. Situado al final de una calle sin salida en el Montgó, en Javea, La parcela combina zonas rústicas y ajardinadas que se riegan por el propio pozo de agua dulce de la propiedad. La villa de diseño alemán suizo fue construida por un constructor local de renombre y cuenta con muchas características de lujo como suelos y columnas de mármol, 2 piscinas, incluyendo una piscina cubierta climatizada, y mucho más.
Ref. 06597 · REDUCIDO A - REDUCED TO: 1.195.000 €
Nestled on a large private plot in tranquil surroundings this expan sive 6 bedroom, 3 bathroom villa of almost 600m² was built to an extremely high quality. Situated at the end of a cul de sac on the Montgo in Javea, the plot combines rustic and landscaped areas being irrigated by the property's own fresh water well. The Swiss German designed and engineered villa was built to a high standard by a renowned local builder and boasts many luxurious features such as marble flooring and columns, 2 pools including an indoor heated pool, plus much more.
JÁVEA - MONTGÓ
Actualmente hay 6 dormitorios dobles en la casa principal, mientras que hay un gran anexo que se utiliza actualmente como una oficina y sala de juegos que podría ser utilizado como alojamiento adicional sí es necesarío. Avda. de la Libertad, 19 local 5 · 03730 · Jávea · Alicante · +34 96 646 84 74 (ES) · info@villas-plots.com
16 CLASS &VILLAS DIRECTOR José Ochoa Biosca DISEÑO Y MAQUETACIÓN Tela Marinera Comunicación Juan José Perales Salvador FOTOGRAFÍA Jose Mª Ochoa García PUBLICIDAD Tela Marinera Comunicación 96 579 66 publicidad@classandvillas.com11 REPORTAJES press@classandvillas.com ADMINISTRACIÓN Alicia Bertomeu Cruañes COLABORADORES Jose Mª Ochoa García EDITA E IMPRIME Tela Marinera Comunicación Avda. del Plà, 126 - 2.18 - CCA 03730 Jávea (Alicante) Tel 96 579 66 11 CIF: info@telamarinera.comB-54.607.981 WEB www.classandvillas.com DEPÓSITO LEGAL A 140-2020 ISSN REVISTA IMPRESA 2660-7174 ISSN REVISTA DIGITAL 2660-7204 Edición 299 · Septiembre 2022 FOTO DE PORTADA - COVER PHOTO Hanseatische Gesellschaft Hamburg "Class & Villas" es la revista, página web y portal inmobiliario con las propiedades más exclusivas de la Costa Blanca, los proyectos de arquitectura más innovadores y las últimas tendencias en decoración, gastronomía, moda, náutica, motor, lujo y lifestyle La esmerada y meticulosa selección de nuestros puntos de distribución, consiguen que "Class & Villas" llegue mensualmente a las manos de nuestros sofisticados lectores, de un gran poder adquisitivo, con una profunda apreciación por el lujo y un deseo de experimentar la vida bien Classvivida.&Villas se encuentra presente en los más prestigiosos Hoteles, Restaurantes, Boutiques, Clubs Náuticos, Clubs de Golf, Clubs de Tenis, Despachos Profesionales, Hospitales, Clínicas Privadas, y en los mejores establecimientos de la Costa Blanca. Disponible a la venta en Valencia y Alicante, en sus Aeropuertos y zonas de mayor prestigio. Y On-Line en las plataformas internacionales: Issuu, Zinio y Magzter.
The careful and meticulous selection of our distribution points, ensure that "Class & Villas" reaches the hands of our sophisticated readers on a monthly basis, with great purchasing power, a deep appreciation for luxury and a desire to experience life well lived.
StaffCLASS
"Class & Villas" is the magazine, website and real estate portal with the most exclusive properties on the Costa Blanca, the most innovative architecture projects and the latest trends in decoration, gastronomy, fashion, nautical, motor, luxury and lifestyle
FINEST REAL ESTATE AND LUXURY LIFESTYLE MAGAZINE
At Class & Villas all published graphic and literary information, descriptions, dimensions, references, prices and data in general are given in good faith and in the belief that they are correct. It is the responsibility of the potential buyer to verify them for himself.The Copyright © and the copyright of the advertisements, photographs and illustrations included in this publication are the property of Tela Marinera Comunicación S.L. Total or partial reproduction in any medium (physical or digital) is prohibited without the written authorization of Tela Marinera Comunicación.
En Class & Villas todas las informaciones gráficas y literarias publicadas descripciones, dimensiones, referencias, precios y datos en general se dan de buena fe y en la creencia de que son correctos. Es competencia del potencial comprador verificarlos por sí mismo. El Copyright© y los derechos de autor de los anuncios, fotografías e ilustraciones incluidos en esta publicación son propiedad de Tela Marinera Comunicación S.L. Prohibida su reproducción total o parcial en cualquier soporte (físico o digital) sin la autorización escrita de Tela Marinera Comunicación.
Class & Villas is present in the most prestigious Hotels, Restaurants, Boutiques, Yacht Clubs, Golf Clubs, Tennis Clubs, Professional Offices, Hospitals, Private Clinics, and in the best establishments on the Costa Blanca. Available for sale in Valencia and Alicante, in its most prestigious airports and areas. And On-Line on international platforms: Issuu, Zinio and Magzter. VI &LLAS
450 m2 construidos de alta calidad, amplia sala de estar con piscina y parking, 8682 m2 P. Villa de estilo finca en venta con 300 m2 de superficie habitable ubicada en un parcela privada con pendiente de 8.682 m2, piscina y garaje doble. 3 dormitorios, 2 baños, 2 aseos y gran terraza cubierta que da a la piscina. Los toques tradicionales atemporales hacen que esta casa y sus nuevos propietarios tengan la tranquilidad de saber que la personalización de esta casa será mínima para alcanzar los máximos beneficios de estilo de vida.
JÁVEA - ALBORADA Ref. P706
17CLASS &VILLAS Avda. del Pla 137 · Bajo · 03730 JÁVEA · Alicante · Tel. 966 461 643 · info@vicensash.com · www.vicensash.com
Probablemente la mejor finca que hemos tenido en el mercado hasta 372ahora.m2 C. 27.636 m2 P. Los registros oficiales de esta hermosa finca en venta en Javea datan de 1793. Sentado dentro de 27.636 m2 que se siente como Formentera: ¡es simplemente impresionante! Una reconstrucción ejecutada a lo largo de los años a la perfección. 4 dormitorios, 2 baños, una gran sala de estar de planta abierta con tantas características, complementan la piscina de 12x5,5 m con vista al mar y al valle. Deje que su tamaño, calidad y tranquilidad lo sorprendan: ¡venga a verlo pronto! Probably the best finca we've ever had on the market ever yet. 372 m2 C. 27.636 m2 P. Official records of this beautiful finca for sale in Javea date back to 1793. Sitting within 27.636 m2 that feels like Formentera: it's just stunning! A re-construction executed over the years to perfection. It's 4 bedrooms, 2 bathrooms, huge open plan living area with so many features, comple ment the 12x5,5m pool with sea and valley view. Let it's size, quality and tranquility blow you away - come and view it soon! 1.550.000 €
EXCLUSIVAEXCLUSIVE
JÁVEA - TARRAULA Ref. P721
450 m2 build of quality spacious living area with rolling grounds pool and par king, 8682 m2 P. Finca style villa for sale with 300 m2 living area set amongst 8682 m2 rolling private grounds with pool and double garage. 3 bedrooms, 2 bathrooms, 2 guest toilets and large covered terrace leading to the pool. Timeless traditio nal touches make this home and its new owners will have peace of mind knowing that personalisation of this home will be minimal to reach maxi mum lifestyle benefits. 995.000 €
EXCLUSIVAEXCLUSIVE
Plaza Presidente Adolfo Suárez, 9 · 03730 Jávea, Alicante · Tel.:96 579 42 90 / 650 686079 contacto@eurojavea.com · www.eurojavea.com
1.800 m2 / 420 m2 Magnífica villa orientación sur en la zona del Puchol, andando del casco histórico y del puerto de Jávea. Villa típica de Jávea con mucho carácter y muy exclusiva, distribuida en Planta baja con salón comedor con chimenea, moderna cocina, 2 dormitorios con baño en suite y vestidor y naya . Primera planta con habitación con baño en suite y vestidor. Vivienda de invitados con 2 dormitorios dobles, baño, cocina y salón. Amplia zona exterior con jardín, piscina privada, bbq…. Construida con materiales de alta calidad y con todo tipo de comodidades.
JÁVEARef. Ejv-1134
1,800 m2 / 420 m2 Magnificent south-facing villa in the Puchol area, within walk ing distance of the historic center and the port of Jávea. Typical Jávea villa with a lot of character and very exclusive, distributed on the ground floor with living room with fireplace, modern kitchen, 2 bedrooms with bathroom en suite and dressing room and naya. First floor with bedroom with bathroom en suite and dressing room. Guest house with 2 double bedrooms, bathroom, kitchen and living room. Large outdoor area with garden, private pool, bbq…. Built with high quality materials and with all kinds of comforts. 1.650.000 €
PUCHOL
20 CLASS &VILLAS Brand new flat in the centre of the vil lage. 2 bedrooms, 2 bathrooms, lift, AC pre Apartamentoinstalled. a es trenar en el centro del pueblo. 2 dor mitorios, 2 baños, ascensor, pre ins talación A/A. JÁVEA REF-G180.000€3305 NECESITAMOS SU PROPIEDAD Debido a las recientes ventas, necesitamos con urgencia nuevas propiedades en el área de Jávea. WE NEED YOUR PROPERTY Due to recent sales we urgently require new listings in Jávea area. Fica type villa with views to the valley. 4 bedrooms, 3 bathrooms, CH, pool, garage. Villa tipo finca con vistas al valle. 4 dormitorios, 3 ba ños, C/C, piscina, garaje. JÁVEA REF-G - 3274 750.000€ Luxury villa finished in 2023. 4 Bedrooms, 4 bath rooms, C/H, A/C, pool, carport. Villa de lujo terminada en 2023. 4 Dormitorios, 4 ba ños, C/C, A/A, piscina, parking cubierto. JÁVEA REF-G - 3295 1.450.000€ EXCLUSIVE. Renovated villa with guest apartment. 2+2 bedroom, 2+1 bathroom, CH, pool, Garage, Carport. EXCLUSIVA. Villa reformada con apartamento. 2+2 dormitorios, 2+1 baños, C/C, piscina, Garaje, Carport. 499.000€JÁVEA REF-G - 3307 Luxury villa in Tosalet. 5 bedrooms, 3 bathrooms, un derfloor heating, A/C, pool, carport. Villa de lujo en Tosalet. 5 dormitorios, 3 baños, suelo radiante, A/A, piscina, carport. JÁVEA REF-G - 3284 950.000€ Cosy flat with 1 bedroom, 1 bathroom, A/C prein stalled, pool and garage. Apartamento coqueto de 1 dormitorio, 1 baño, A/A pre ins talado, piscina y garaje. JESÚS POBRE REF-G - 3291 96.000€ Townhouse a few meters from the beach, very quiet urbanization. 2 bed, 2 bath, A/C, parking, comm pool. Adosado a escasos metros de la playa, Urbanización muy tranquila. 2 dorm, 2 baños, A/A, parking, piscina com. JÁVEA REF-G - 3288c 395.000€ South facing apartment, close to the beach. 3 bed rooms, 1 bathroom, parking. Apartamento orientado al sur, cerca de la playa. 3 dor mitorios, 1 baño, parking. JÁVEA REF-G - 3265 190.000€ Townhouse close to the beach. 3 bedrooms, 3 bath rooms, A/C, communal Pool, parking. Adosado cerca de la playa. 3 Dormitorios, 3 baños, A/A, piscina comunitaria, parking. JÁVEA REF-G - 3292 350.000€ Apartment close to the beach. 3 bedrooms, 2 bath rooms, lift, parking, pool. Apartamento cerca de la playa. 3 Dormitorios, 2 baños, ascensor, parking, piscina. JÁVEA REF-G - 3298 269.000€ EXCLUSIVE. Villa on a flat plot. 3 bed, 2 bath, C/H, A/C, garage. Room for pool. EXCLUSIVA. Villa con parcela llana. 3 dormitorios, 2 baños, C/C, A/A, garaje. Sitio para piscina. JÁVEA REF-G - 3297 350.000€ Luxury villa under construction. 4 bedrooms, 3 bath rooms, underfloor heating, AC, pool, valley views. Villa de lujo en construcción. 4 dormitorios, 3 baños, suelo radiante, A/A, piscina, vistas al valle. JÁVEA REF-G - 3287 1.175.000€ Flat of 131 m² near the centre. 3 bedrooms, 2 bath rooms, large balcony. Views to the park. Apartamento de 131 m² cerca del centro. 3 dormito rios, 2 baños, balcón amplio. Vistas al parque. JÁVEA REF-G - 3276 135.000€ Avenida de la Libertad 34, Local 3 · JÁVEA · Office: 96 647 0865 · Mob: 651 850 647 info@giuliano-villas.com · www.costablancajaveaproperties.com Giuliano-Villas.com Estate Agent Inmobiliaria Immobilienbüro R EXCLUSIVE. Apartment with 3 bedrooms, 2 bath rooms, A/C, parking space, lift. EXCLUSIVA. Apartamento de 3 dormitorios, 2 baños, A/A, plaza de parking, ascensor. JÁVEA REF-3296 165.000€
22
JÁVEA - SENIOLES1.250.000€
REF-M-2477
CLASS &VILLAS Plot 1.000 m², living area 350 m². Modern villa under construction with 3 bed, 3 bath, living room, A/C, terrace, garden, pool and panoramic views.
Parcela 1.050 m², cons 269 m². Moderna villa en prime ra línea con impresionantes vistas al mar, 4 dormitorios, 3 baños, salón - comedor, trastero, jardín y piscina.
Plot 1.583 m², Built 220 m². High quality villa 4 bed, 3 bath, living room, dining room, underfloor heating, A/C, BBQ, garden, pool, chill out and summer kitchen.
Avda. del Pla 124, Local 8 · 03730 Jávea · Tel. 965 794 515 · Fax 965 793 961 • info@maravilla-costa.com · www.maravilla-costa.com
REF-P-2480 Construidos 112 m². Lujo so apartamento en planta baja de 3 dormitorios, 2 baños, salón - comedor, cocina, amplia terraza y piscina comunitaria. Plot 850 m², Build 185 m². Partly renovated villa with sep. guest house, 4 bed, 3 bath, guest-WC, 2 lounges, 2 kitchens, C/H, A/C, chimney, garage, pool and sea views.
Parcela 945 m², superficie habitable 324 m². Exclusiva y soleada villa con preciosas vistas al mar y al Cap Prim. La planta principal tiene una amplia entrada, una gran cocina, un amplio salón - comedor con chimenea y acceso a la terraza con vistas al mar, así como un dormitorio con baño en suite y terraza propia. En la planta inferior se encuentra el amplio dormitorio principal con baño en suite y vistas al mar, dos dormitorios más, ambos con baño en suite y uno de ellos tiene otro cuarto que puede ser utilizada como despacho u otro dormitorio. También hay una gran terraza con una bonita piscina infinita. 1.390.000€ Plot 945 m², living area 324 m². Exclusive and sunny villa with beautiful views of the sea and Cap Prim. The main floor has a wide entrance, a large kitchen, a spacious dining and living room with fireplace and access to the terrace with sea views, as well as a bedroom with bathroom en suite and its own terrace. On the lower floor there is the large master bedroom with bathroom en suite and sea views, two more bedrooms, both with a bathroom en suite and one of them has another room that can be used as an office or another bedroom. Also there's a large terrace with a lovely infinity pool.
JÁVEA - VALLE DEL805.000€SOLREF-M-8401
Living area 112 m². Luxurious ground floor apartment with 3 bedroom, 2 bathroom, living - dining room, kitchen, spacious ter race and community pool. JÁVEA - ARENAL299.000€
Parcela 1.000 m², Cons 350 m². Villa moderna en construcción con 3 dor mitorios, 3 baños, salón, A/C, terraza, jardín, pisci na y vistas panorámicas.
JÁVEA - BALCÓN AL 1.390.000€MARREF-M-4933
EXCLUSIVO - EXCLUSIVEEXCLUSIVO - EXCLUSIVE EXCLUSIVO - EXCLUSIVE JÁVEA - LA CORONA REF-2484
JÁVEA - BALCÓN AL 495.000€MARREF-M-2481 Parcela 850 m², Cons 185 m². Villa parcialmente refor mada, casa de invitados, 4 dorm, 3 baños, aseo, 2 salo nes, 2 cocinas, C/H, A/C, chi menea, garaje, vistas al mar. Plot 810 m², living area 86 m². Villa with renovation needing, 3 bed, 2 bath, 2 lounges, dining room, 2 kitchen, garden, parking, pool and sea views. CUMBRE DEL 320.000€SOLREF-M-2483 Parcela 810 m², cons 86 m². Villa a reformar, 3 dor mitorios, 2 baños, 2 salo nes, comedor, 2 cocinas, jardín, parking, piscina y vistas al mar.
Parcela 1.583 m², Cons 220 m². Villa de alta calidad de 4 dorm, 3 baños, salón, co medor, suelo radiante, A/C, barbacoa, jardín, piscina, chill out y cocina de verano. Plot 1.050 m², living area 269 m². Modern first line villa with stunning sea views, 4 bedrooms, 3 bath, living - dining room, stor age room, garden and pool.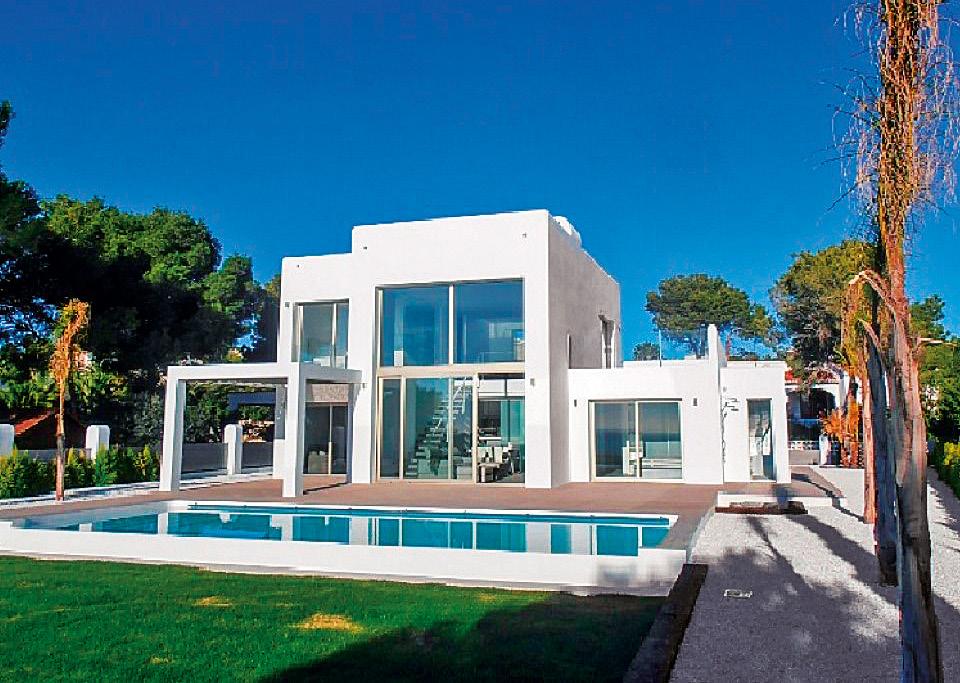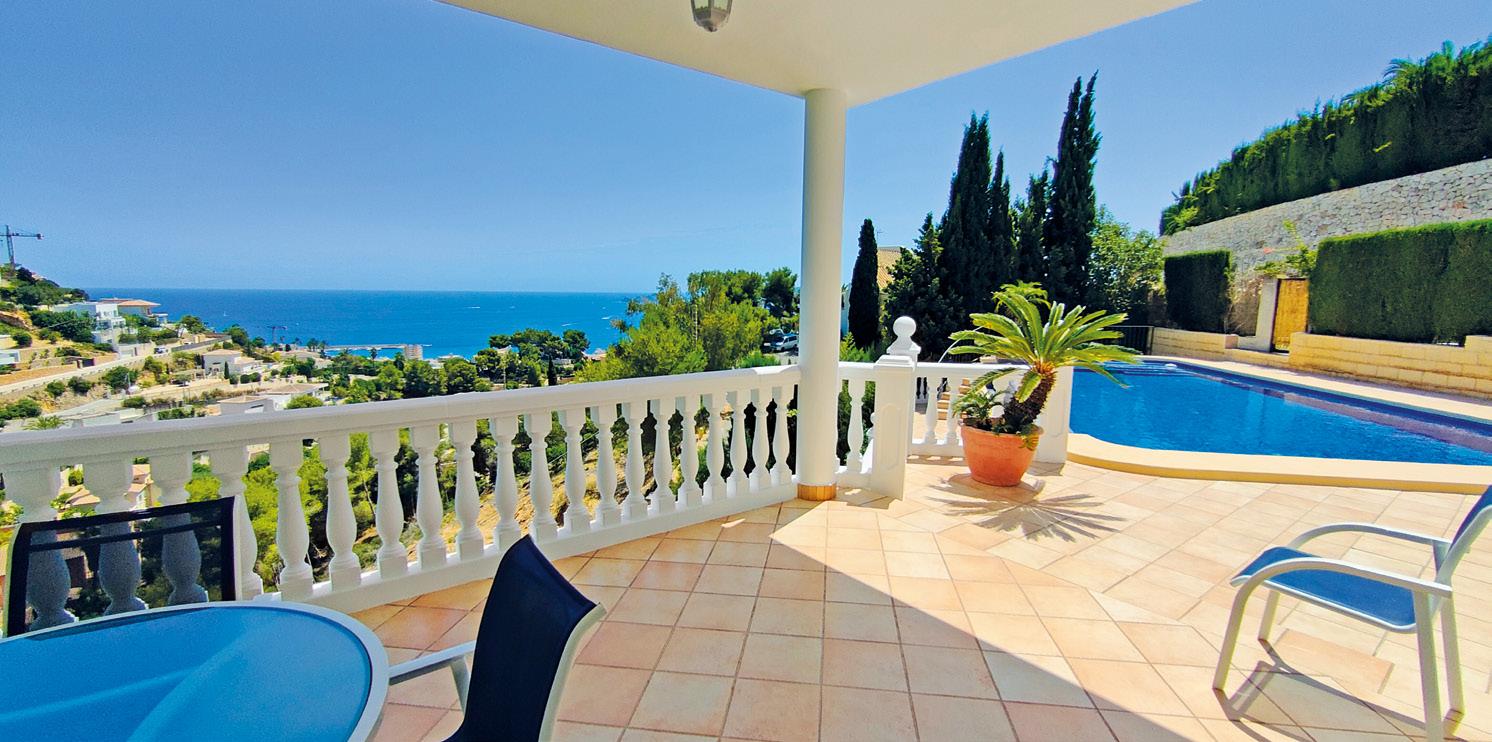 23CLASS &VILLAS STUNNING REFURBISHMENT OF A SINGLE-FAMILY HOUSE IN ORXETA. Ref. nº 1446 Carrer Estribord, local 4 · 03590 Altea (Alicante) · 96 688 85 91 · 629 64 98 56 · admin@janssenspartner.com · www.janssenspartner.com The house is distributed on two floors and exteriors for leisure with swimming pool and private car park. Ground floor with 3 bedrooms, 1 bathroom, living room, laundry, and chill out. First floor with 1 bedroom with dressing room and 1 bathroom. Exterior with swimming pool, and chill-out area with access for vehicles to the street. La vivienda se distribuye en dos planta y zonas exteriores de ocio con piscina y aparcamiento privado. Planta baja con 3 habitaciones, 1 baño, sala de estar, comedor, cocina, sala de lavandería y porche exterior. Planta primera con 1 habitación con vestidor y baño. Zonas exteriores con piscina, aseo, porche y acceso para vehículos a nivel de calle. 545.000 € PISCINAS · TIENDA DE PRODUCTOS Y EQUIPAMIENTO SWIMMING POOLS · PRODUCTS AND EQUIPMENT STORE custom pools & construction C/ Del Río Sil, 2 · 03730 JÁVEA (Alacant) T/F: 96 646 19 74 · 683 61 31 95 www.construma.es · info@construma.es MONTGÓ VERD ART AL CAMP C/RIO SIL CAMÍ CABANES Lunes a Viernes Monday to Friday Sábado - Saturday 9:00 a 13:00 8:30 a 18:00 PISCINA GANADORA EUSA 2021 SWIMMING POOL EUSA 2021 WINNER
24 CLASS &VILLAS 20-25 SEMANAS ALQUILADAS NO ES UN SUEÑO, NOSOTROS LO HAREMOS POSIBLE Reserva en línea Páginas web en 8 idiomas Más de 100 millones de visitantes por mes Mantenimiento y control de calidad Fotos ServicioAlojamientosprofesionalesbiencuidadosdeatenciónalcliente24/7 #CASADELMAR 20-25 WEEKS RENTED IS NOT A DREAM, WE MAKE IT POSSIBLE Online booking Websites in 8 languages More than 100 millions visitors per month Maintenance and quality control Professional photos Well maintained accomodations 24/7 S.O.S. service for your guests Avda. de Palmela, 56 · 03730 · JÁVEA · Tel. +34 96 647 08 30 mail@aguilarent.com · www.aguilarent.com Camino del Andragó 1F · MORAIRA · Tel. +34 96 062 82 10 mail@poolvillas.com · www.poolvillasmoraira.com DÉNIA · JÁVEA · BENITACHELL · TEULADA · MORAIRA · BENISSA · CALP Bij Spaanse Hypotheek zijn we gespecialiseerd in hypotheekadvies voor ondernemers, vastgoedbeleggers en DGA. Uniek is onze Hypotheek Pre-Scan, een maatwerkadvies – inclusief persoonlijke call – deze geeft direct inzicht in jouw mogelijkheden en het actuele hypotheekaanbod. In deze pre scan krijg je inzicht in de rente, aflossing, onze kosten, bijkomende kosten etc. * minimale aankoopsom bedraagt 200.000 euro Wil je gebruik maken van ons netwerk maar wel zelf een 'eenvoudige' hypotheek afsluiten? Dat kan ook! Professionele hulp en hypotheekadvies in Spanje Actief in: COSTA DEL SOL COSTACOSTABLANCABRAVABALEAREN www.spaansehypotheek.nl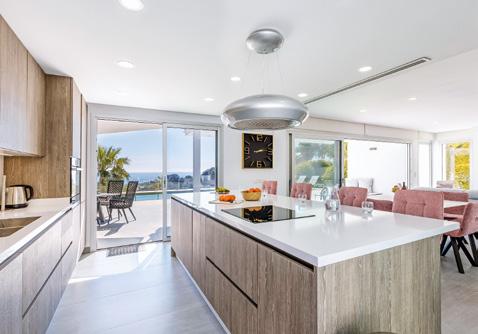 Elija Class & Villas, la revista para los clientes más selectos, con las inmobiliarias de mayor prestigio y las propiedades más exclusivas.
COMPRAR¿QUIEREOVENDERSUPROPIEDAD?
DO YOU WANT TO BUY OR SELL YOUR PROPERTY? Choose Class & Villas, the magazine for the most select clients, with the most prestigious real estate companies. and the most exclusive properties. WWW.CLASSANDVILLAS.COM
28 CLASS &VILLAS laumar PROJECT MANAGEMENT Avda. del Pla, 126 - 2.18 - JÁVEA - Info (0034) 610 255 255 - info@laumarhbs.com Construcción - Reforma Integral - Ampliaciones e Interiorismo Construction - Integral Reform - Extensions and Interior Design
29CLASS &VILLAS
30 CLASS &VILLAS Repair and rehabilitation of any type of main pipes, laterals, home drainage and rainwater networks, as well as punctual repair using packers. Emptying septic tanks and pipes unblocking 672 450 224 • 96 644 70 70 Reparación y rehabilitación de cualquier tipo de tube rías principales, laterales, redes domiciliarias de drenaje y pluviales, así como reparación puntual mediante packers.
32 CLASS &VILLAS FINEST REAL ESTATE AND LUXURY LIFESTYLE WWW.CLASSANDVILLAS.COMMAGAZINEIMPRESAYONLINEPRINTEDANDONLINE SÍGUENOS/FOLLOW:SUSCRÍBETE/SUSCRIBE: STRUCTURAL SURVEYS Mark Paddon BSc Hons Building Surveying. MCIOB. CAAT. PROPERTY BUYER'S SURVEYS AND EXPERT REPORTS. INVEST SAFELY - ALWAYS HAVE A SURVEY! Call for free initial advice and a survey quotation. Insured via Lloyd´s of London · Registered in Spain · Colegiado Nº 5949 T. 653 73 30 66 - 962 807 247 · mrmpaddon@hotmail.com WWW.SURVEYORSJAVEA.COM
JATI & KEBON CONCEPT STORE, BENISSA & MARBELLA A Cielo Abierto is the reference in the province of Alicante and Malaga for those looking for quality contemporary outdoor furniture. Our excellent service and follow-up of each project is our strength. Avenida La Marina, 314. · Ctr. Calpe a Moraira · BENISSA · +34 965 747 286 · benissa@acieloabierto.net Centro Comercial Oasis · loc 4 · Ctr. Nacional 340 · Km 183 · MARBELLA · +34 951 668 347 · marbella@acieloabierto.net www.acieloabierto.net DISCOVER ALL OUR PARTNER PREMIUM BRANDS ON WWW.ACIELOABIERTO.NET
CARLOS SERRA INTERIORISMO
Blancos que se funden con el azul del mar definen perfectamente el último trabajo del interiorista Carlos Serra en esta casa frente al Elmediterráneo.blancoimpoluto en suelos y paredes recorre esta vivienda de la costa de Jávea fusionándose con las texturas naturales y la madera para crear espacios muy luminosos y cálidos, elegantes pero funcionales, un equilibrio complicado que Serra domina a la perfección.
Whites that blend with the blue of the sea perfectly define the latest work by interior SerracreatemergingrunsdesignerCarlosSerrainthishousefacingtheMediterranean.ThepristinewhiteonthefloorsandwallsthroughthishouseontheJáveacoast,withnaturaltexturesandwoodtoverybrightandwarmspaces,elegantbutfunctional,acomplicatedbalancethatmastersperfectly.
36 CLASS &VILLAS
El pequeño hall se abre al amplio salón con chimenea donde el protagonista es un gran sofá en forma de L y, como no podía ser de otra manera, en lino de un blanco impoluto. Junto al sofá, una consola de madera antigua de cuatro metros de longitud, decorada con unos paneles indios, jarrones y dos lámparas que crean un un ambiente muy acogedor. La importancia de las luces indirectas y de ambientes son cruciales para crear atmósferas muy especiales, nos apunta el Dosinteriorista.enmanuelle en fibra de vidrio y dos banquetas chinas antiguas completan el salón que se abre al mar a través de los arcos de tosca.
The dining room, also with views of the sea, follows the same line of white and natural textures, made up of a mobila table, a built-in bench and Malawi chairs.
The small hall opens to the spacious living room with a fireplace where the protagonist is a large L-shaped sofa and, how could it be otherwise, in pristine white linen. Next to the sofa, a four meter long antique wooden console, decorated with Indian panels, vases and two lamps that create a very cozy atmosphere. The importance of indirect lighting and ambient lighting are crucial to creating very special atmospheres, the interior designer points out.
Two fiberglass manuelles and two ancient Chinese stools complete the room that opens to the sea through tosca arches.
El comedor, también con vistas al mar, sigue la misma línea del blanco y las texturas naturales, formado por una mesa en mobila, un banco de obra y sillas malawi.
37CLASS &VILLAS
38 CLASS &VILLAS
Como no, la cocina, también con vistas al mar está realizada de obra con puertas con mallorquinas blancas y vestida con azulejo en blanco y negro que forman dibujos geométricos.
The main room falls in love as soon as you enter. A built-in bed facing the Mediterranean where you can enjoy dreamy sunrises. A bed whose headboard extends to become a work table where teleworking can become a real luxury.
The three youth rooms stand out for the serenity they transmit, all of them in white and stone colours. The cane swing that hangs in one of the rooms stands out and gives a bucolic touch to the room.
Of course, the kitchen, also with views of the sea, is made of brick with doors with white shutters and dressed in black and white tiles that form geometric drawings.
39CLASS &VILLAS
La habitación principal enamora nada más entrar. Una cama de obra frente al mediterraneo donde disfrutar de amaneceres de ensueño. Una cama cuyo cabecero se prolonga hasta convertirse en una mesa de trabajo en la que teletrabajar se puede convertir en un verdadero lujo.
Las tres habitaciones juveniles destacan por la serenidad que transmiten , todas ellas en colores blancos y piedra. Destaca el columpio en caña que cuelga en una las estancias y que le da un toque bucólico a la habitación.
42 CLASS &VILLAS
Winters by the fireplace and a rough sea and unforgettable summer days.
43CLASS &VILLAS
Outside, we find a naia for which Serra has chosen furniture in white and natural colors, following the same line as the interior, creating a space where he enjoys long evenings by the sea. Also the pool, the hammocks and the porch are another of the strong points of this house designed by Serra to enjoy both the interior and the exterior.
Ya en el exterior encontramos una naia para la que Serra ha elegido mobiliario en colores blanco y natural, siguiendo la misma línea del interior, creando un espacio del que disfruta de largas veladas junto al mar.
También la piscina, las hamacas y el porche son otro de los puntos fuertes de esta vivienda diseñada por Serra para disfrutar tanto del interior como del exterior. Inviernos junto a la chimenea y un mar Embravecido y días de verano inolvidables.
www.carlosserrainteriorismo.com@carlosserra.interiorismoFotografía:LuísBeltrán
45CLASS &VILLAS Ctra. de Benitachell, 71 • JÁVEA (Alicante) Tel 96 646 28 18 · Fax. 96 646 28 19 www.bellohorizonte.esinfo@bellohorizonte.es Giveyourhomeacolonialtouchwithdreamfurniture Dale un toque colonial a tu hogar con mobiliario de ensueno
URBANIZACIÓN LA GUARDIA PARK · Calle de la Falzia, 2 · JÁVEA +34 633 538 498 www.motosruta22.com · info@motosruta22.com · Síguenos en SALES, BOUTIQUE, MAINTENANCE AND REPAIR · VENTAS, BOUTIQUE, MANTENIMIENTO Y REPARACIÓN Hablamos Español We speak English Wir sprechen Deutsch Parliamo Italiano On parle Francais VENTA DE MOTOS NUEVAS, SEMINUEVAS Y DE OCASIÓN CON 1 AÑO DE GARANTÍA CAMBIO DE NOMBRE · IMPORTACIÓN · ITV GARANTÍAS MECÁNICAS PARA LA COMPRA-VENTA ENTRE PARTICULARES MANTENIMIENTO · REPARACIÓN · PINTURA · ELECTRICIDAD · NEUMÁTICOS ESCAPES · RECAMBIOS · BOUTIQUE SERVICIO DE ALQUILER · RENTAL SERVICE NUEVO · NEW y también...
En Moma Design diseñamos espacios teniendo en cuenta la calidad de vida de sus habitantes. Aspectos técnicos, funcionales y estéticos unidos a la intención de generar armonía y practicidad, hacen que nuestros proyectos deseen ser vividos.
At Moma Design we design spaces taking into account the quality of life of its inhabitants. Technical, functional and aesthetic aspects together with the intention of generating harmony and practicality, make our projects want to be experienced. La filosofía de nuestro estudio es la de crear espacios únicos superando con creces las expectativas de nuestros clientes, hasta lograr un resultado inmejorable, donde el buen gusto y el estilo están a disposición de los deseos de quienes han de disfrutar del resultado. The philosophy of our studio is to create unique spaces far exceeding the expectations of our clients, until achieving an unbeatable result, where good taste and style are at the disposal of the wishes of those who have to enjoy the result.
CREAMOS ESPACIOS PARA VIVIR we create spaces to live Calle Mayor nº 3 · JÁVEA · Alicante · Tel. 965 083 541 Mov. 722 573 770 Avda. Gómez Ferrer nº 36 · SEDAVÍ · Valencia · Tel. 961 00 37 33 Mov. 647 91 61 82 · 651 33 25 32 info@momainteriorismo.com · momainteriorismo.com @momainteriorismo
Phantom ocupa una posición única, en la cúspide del mundo del lujo. Representa el pináculo del diseño, la ingeniería y la artesanía de Rolls-Royce.
ROLLS-ROYCE PHANTOM SERIE II
Phantom occupies a unique position, at the apex of the luxury world. It repre sents the pinnacle of Rolls-Royce design, engineering, and craftsmanship.
Rolls-Royce Motor Cars recently announced a new expression for Phantom Series II. The eighth generation of Phantom was presented in 2017. In creating this new expression, Rolls-Royce designers and engineers have been guided by the requests of clients, who have implored Rolls-Royce not to make any major changes to an already iconic motor car. In answer to these client demands, only the light est of design touches, embellishments, and adaptations have been incorporated. Indeed, it is not about what should be changed, but rather what should be preserved and protected.
Rolls-Royce Motor Cars anunció recientemente una nueva expre sión para Phantom Series II. La octava generación del Phantom se presentó en 2017. Al crear esta nueva expresión, los diseña dores e ingenieros de Rolls-Royce se guiaron por las solicitudes de los clientes, quienes imploraron a Rolls-Royce que no hiciera cambios importantes en un automóvil ya icónico. En respuesta a estas demandas de los clientes, solo se han incorporado los más ligeros toques de diseño, adornos y adaptaciones. De hecho, no se trata de lo que debe cambiarse, sino de lo que debe preservarse y protegerse.
Un cambio geométrico sutil en la Pantheon Grille hace que la mas cota de la Insignia de Honor 'RR' y el Espíritu del Éxtasis sean más prominentes cuando se ve desde el frente. La parrilla en sí aho ra está iluminada, una característica que debutó y popularizó en Ghost. Los faros están adornados con intrincadas luces estelares cortadas con láser, lo que crea una conexión visual con el Starlight Headliner en el interior y agrega más sorpresa y deleite a la presen cia nocturna del Phantom.
50
CLASS &VILLAS
La característica más obvia e importante que debe conservarse es la presencia dominante de Phantom. Esto se ha mejorado aún más con una nueva línea horizontal pulida entre las luces de circulación diurna sobre la Pantheon Grille.
The most obvious and important feature to be retained is Phantom's commanding presence. This has been further enhanced by a new polished horizontal line between the daytime running lights above the Pantheon Grille.
A subtle geometric change to the Pantheon Grille makes the 'RR' Badge of Honour and Spirit of Ecstasy mascot more prominent when viewed from the front. The grille itself is now illuminated, a feature debuted and popularised in Ghost. The headlights are graced with intricate laser-cut bezel starlights, creating a visual connection with the Starlight Headliner inside, and adding further surprise and delight to Phantom's night-time presence.
51CLASS &VILLAS
MOMA, TU CLÍNICA MÉDICO ESTÉTICA ANTI-EDAD. ESPECIALIZADA EN TRATATAMIENTOS CORPORALES Y FACIALES CON LA APARATOLOGÍA MÁS AVANZADA DESCUBRE NUESTRA TIENDA ONLINE. SÓLO TRABAJAMOS CON ALTA COSMÉTICA Y LA MEJOR NUTRICOSMÉTICA Avda. de los Fueros, 39 - Puerto de JÁVEA · 636 872 302 · www.momajavea.com 400MED

54 CLASS &VILLAS ¡HA LLEGADO EL MOMENTO! ¡the time has arrived! Tel. 96 627 80 59 · Avda. Jaime I, 14 · JÁVEA · www.statushair.es Síguenos en nuestras redes sociales para no perderte nada: @statushaircare_Javea haircare· estilistas· beauty
55CLASS &VILLAS Clínica de Medicina Estética ¡NUESTRA FORMULA ERES TU! ¡your well-being is our formula! Tel. 96 617 88 51 · Avenida Lepanto, 3 · JÁVEA · www.medispa.es Síguenos en nuestras redes sociales para no perderte nada: @Medispa_Javea
56 CLASS &VILLAS C/ Toni Llido, 4 · JÁVEA · Tel. 686 526 423 www.sensoryslowbeauty.comsensory.javea@gmail.com La naturaleza te da la piel que tienes a los veinte. A los cincuenta depende de tí. Nature it gives you the skin you have at twenty. At fifty it's up to you. Avd. del Plá, 125 · Ed. Caribe - Local 8 · JÁVEA Tel. 96 646 10 10 · 96 579 40 12 info@jambotravel.es · www.jambotravel.es SU AGENCIA DE VIAJES EN JÁVEA CRUCERO POR MEDITERRÁNEOELSalida: 01/10/2022 Desde: Valencia Duración: 8 Días/7Noches Barco: MSC Bellísima 439€ + Tasas
gastronomía Gastronomy
60 CLASS &VILLAS Avenida de la Libertad, 21 · Playa del Arenal · JÁVEA Tel. 96 647 07 72 - www.laperladejavea.com VEN A DISFRUTAR DE NUESTROS ARROCES Y COCINA MEDITERRÁNEA Excelente variedad de pescados y mariscos de la lonja de Jávea cocinados a la brasa COME AND ENJOY OUR RICE DISHES AND MEDITERRANEAN CUISINE Excellent variety of seafood and fish from the Jávea´s lonja cooked on the grill
61CLASS &VILLAS C/. Pare Pere, 19 · DÉNIA · RESERVA ANTICIPADA: 865 787 887 · 634 343 490 www.reinamoradenia.com · reinamoradenia@gmail.com La Auténtica Comida Marroquí en Dénia The Authentic Moroccan Food in Dénia
62 CLASS &VILLAS Paseo Amanecer 1 · JÁVEA · 965 79 04 17 www.restaurantelafontana.es COCINA TRADICIONAL MEDITERRÁNEA DESDE 1963 Especialidad en paella, fideuá y platos valencianos TRADITIONAL MEDITERRANEAN CUISINE SINCE 1963 Specialty in paella, fideuá and valencian dishes Paseo Amanecer, bloque 2, local 3 · JÁVEA 965 79 30 www.restauranteposidonia.com74 COCINA MEDITERRÁNEA · PAELLAS TAPAS · MEDITERRANEANCOCKTAILSCUISINE·PAELLASTAPAS·COCKTAILS
63CLASS &VILLAS Av. Libertad, bloque 1 · Playa Arenal · JÁVEA · Tel. 611 158 961 · elcellerdelafontana.com yWineshopProductos Gourmet El Celler de La Fontana es una tienda de vinos que nace de las manos del Restaurante La Fontana. Tiene una gran selección de las mejores marcas de vinos españoles e internacionales, licores premium, productos gourmet y el aceite Oli de Xabia - Oligarum. El Celler de La Fontana is a wine shop that was born from the hands of La Fontana Restaurant. It has a large selection of the best Spanish and international wine brands, premium spirits and gourmet prod ucts such as Oli de Xabia - Oligarum. REGALAGASTRONÓMICASEXPERIENCIAS GIVEEXPERIENCESGASTRONOMIC
LLAS PIDA SU PRESUPUESTO 965 796 611 Avda. Del Plà, 126 - 2.18 · JÁVEA · Alicante info@telamarinera.com MARKETING · DISEÑO · EDITORIAL IMPRESIÓN · FOTOGRAFÍA
65CLASS &VILLAS C/ Pio X, nº5. Puerto de Jávea · Alicante · Tel. +34 965 795 461 Info@hotel-javea.com · www.hotel-javea.com info@hotel-javea.com SU HOTEL EN JÁVEA A 50 METROS DE LA PLAYA YOUR HOTEL IN JÁVEA AT ONLY 50 METERS FROM THE BEACH Avda. del Mediterráneo, 186 · JÁVEA · Tel. 865 529 816 Rices and Fideuá also to Take Away ARROCES Y FIDEUÁ TAMBIÉN PARA LLEVAR RESTAURANTE
66 CLASS &VILLAS Vall de Cavall HOTEL & RESTAURANT Ctra. Jávea-Benitachell, nº 9 · JÁVEA RESERVAS-BOOKINGS - TEL - 96 579 37 64 www.restaurantemasena.es RESTAURANTE COCINA MEDITERRÁNEA INTERNACIONAL MEDITERRANEAN INTERNATIONAL CUISINE Международная средизеМноМорская кухня EN EL CORAZÓN DEL VALLE DE GATA Gastronomía & Relax Ctra. N 332 - Partida Benisaina, 3 GATA DE GORGOS · Tel. 96 505 84 75 www.valldecavall.es
67CLASS &VILLASAvda. del Arenal, 6 - Edif. L´Ancora 1 - JÁVEA (Alicante) Tel. 966 462 461 - info@carameletchocolat.es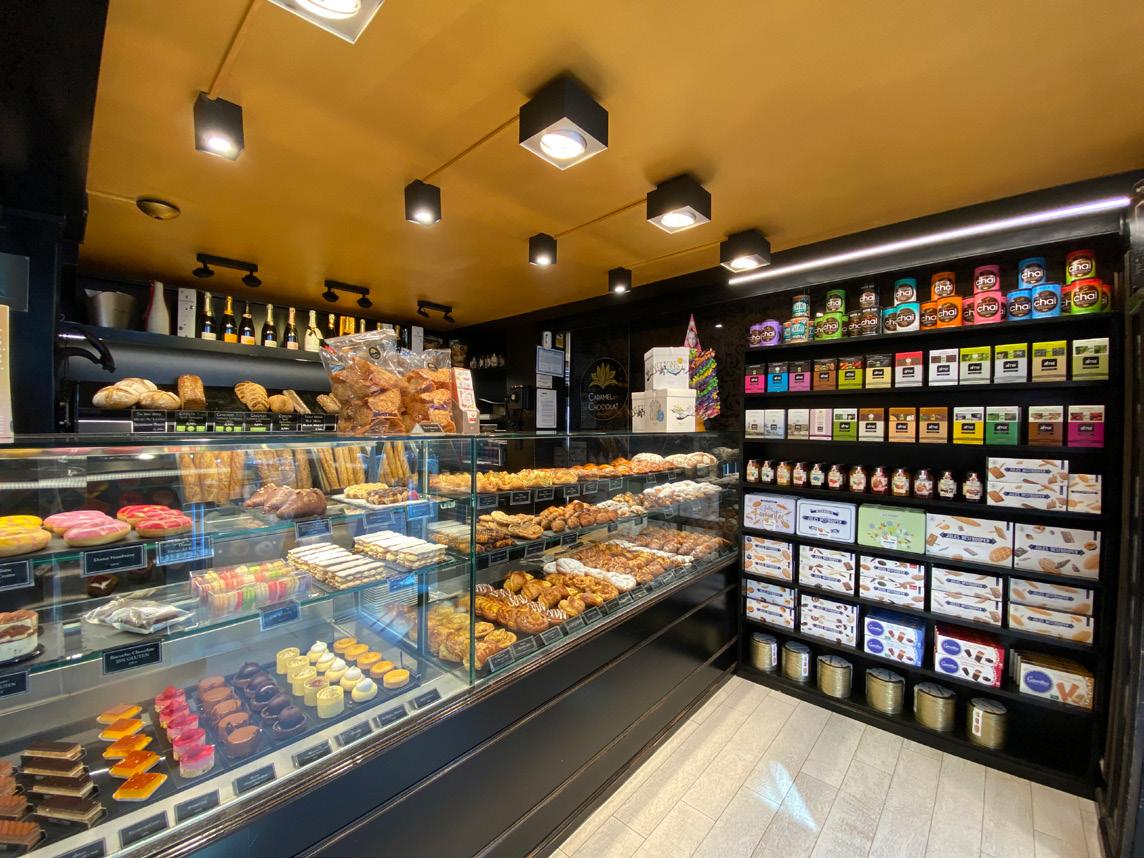 Ref. 3517 · See more of this property on pages 2 and 3 Head Office: Sierichstraße 126, D-22299 Hamburg www.hg-hamburg.com · info@hg-hamburg.de Phone Jávea: +34 96 646 84 02 Hanseatische Gesellschaft Hamburg mbH Costa Blanca Dream Properties