Find works from 24 different creatives from around the world ranging from art, fiction, poetry, nonfiction, and plays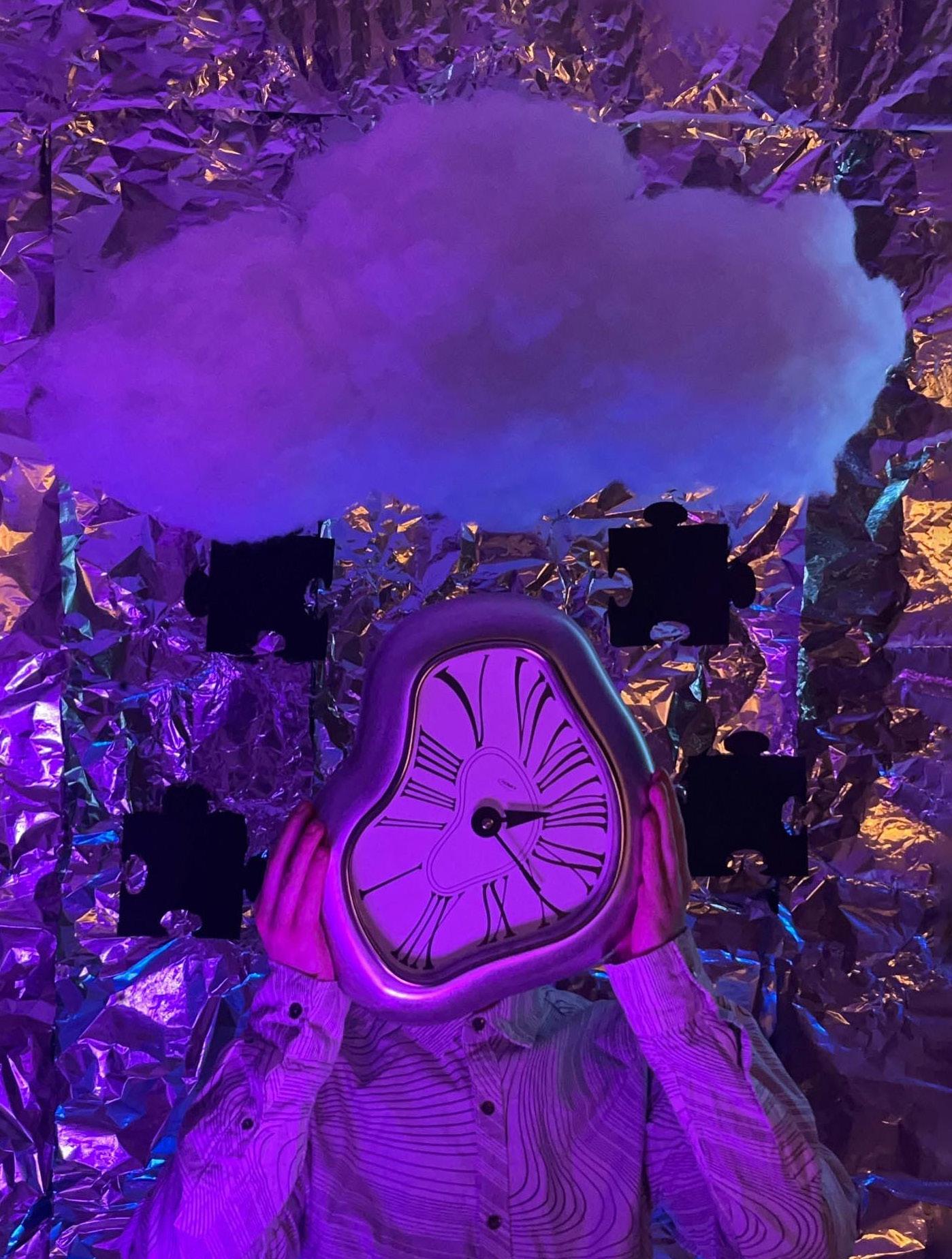 Art | Fiction | Poetry| Plays| Screenplays | Films | Interviews
5| Winter
Issue
A Conversation with Zoë Mahler about the process and creation of NYC Book Hoes
Interview
© 2023 by Chaotic Merge Magazine. All Rights Reserved. All rights to all original artwork, photography, and written works belongs to the respective owners as stated in the attributions. Without limiting the rights under copyright reserved above, no part of this publication may be reproduced, stored in or introduced into a retrieval system or transmitted in any means (electronic, mechanical, photocopying, recording, or otherwise) without the prior written permission of both the copyright owner and publisher.
TABLE OF CONTENTS FICTION POETRY 65 86 108 19 21 23 ON EGGSHELLS by Audrey Carroll casualties by Alec Evan March SOILED by Reece Herberg twice over by Sage Kubis characteristics of our charism by Sage Kubis no Experation Date by Harris PlesKovitch NONFICTION 39 79 HOW TO BE CATFISHED OVER AIM AT AGE 14 by Erica Hoffmeiseter BACKSEAT LOVERS by Sam Carberry 117 95 16 61 62 94 THE DUST THAT REMAINS by Charmaine Arjoonlal KEEPING SECRETS by
Rubin LILITH FAIR, 1996 by Abby
WHEN HOUSTON BECOMES VENICE
DEBRIS
IN GEORGETOWN GUYANA
3 47 ASTROTURF
I WON'T BE THAT PERSON
PLAYWRITING
Rich
Hosterman
by Stephanie Holden
by Carolyn Martin
by Smitha Sehgal
by Kolin Lawler
by Sarah Elizabeth Grace
by Klara Asklund
by Klara Asklund
by James Diaz
by Kelli Lage
by Kelli Lage
COVERSATION WITH ZOË MAHLER Creator of NYC Book Hoes
by Hailey Thielen
Klara Asklund
FOLLOW US ON OUR SOCIALS
ART 1 2 YOU DON'T ARGUE WITH PARADISE
NO ONE IS BEAUTIFUL IN HEAVEN by James
15 17 37 38 63 77 FAITHFUL by Rendan Lovell WIND by Rendan Lovell CALVES DISCOVER NEW LIFE
AFTER RAIN IN THE SPRING
SKATE
SELFPORTRAIT by
93 107 THE ORDEAL by
UNDRESS
Diaz
Prashant Mishra
by Alaura Garcia 115 116 HANDS GROWING
EXPECTATIONS
COVER ART
DAYDREAM by Cody Morgan
INTERVIEW
30 IN
OUR EDITORS LETTER FROM THE EDITOR
EDITOR IN CHIEF
Jasmine Ferrufino
POETRY MANAGING EDITOR
Britt Trachtenberg
FICTION MANAGING EDITOR
Mason Martinez
POETRY EDITOR
Alison Van Glad
Sarah Lawless
FICTION EDITORS
Lassiter Jamison
Tabatha Miller
Isha Jain
Jonnell Burke
NONFICTION EDITORS
Emily Townsend
Frederica Danzinger
PLAYWRITING EDITOR
Bailey Peabody
READERS
Thomas Orr
Julia Watson
Shayla Drzycimski
LAYOUT & DESIGN/ PHOTOGRAPHERS
Jasmine Ferrufino
Jack Palmiotti
Dear Readers,
Thank you for picking up a copy of Issue 5. This issue features 24 different creatives ranging in different art and writing forms. This issue is a reminder of what Chaotic Merge is, a merging of different works being unified in one spot representing all of our different perspectives. This issue, although ranging in different formats, touches on common themes. I hope when you read/ see these work(s), you'll notice the beauty of its creation, the reasoning behind specific placements, and most importantly, the feelings that bleed through the pages. Please take a moment to fully enjoy these pieces and all the heart given to them by the creators, the editors, our readers, and anyone who joined in on the process. Take a piece of us as your read this issue!
Stay chaotic,
Jasmine Ferrufino Editor in Chief