Mission San Jose
River Walk
TRAVEL INFO GUIDE Visitortips.com/tig/sanantonio LOOK INSIDE FOR THINGS TO DO AND HELPFUL INFO #TravelerInfoGuides 2022-2023 EDITION FREE MAP CERTIFIED' S TR AV E L E R INFO GUIDE @ Visitortips
The Alamo
Big Skies, Tall Tales &
The Alamo
Established in 1718 as the city's first mission and in its present location since 1724, The Alamo is most famous as the spot where the battle for Texas independence was fought in 1836. The Alamo houses exhibits on the Texas Revolution and Texas history. Stroll the beautiful Alamo Gardens, just a short distance from the River Walk. Alamo Plaza – Downtown San Antonio. (210) 225-1391 • TheAlamo.org
SeaWorld® San Antonio
The world's largest marine life park has more than 25 spectacular shows, exhibits, rides & attractions; a marine mammal pool where guests may feed and touch dolphins. Bring swim suits for water slides, rides and wave pool. Call for specific days open and hours. Located 16 miles northwest of downtown at Ellison Drive and Westover Hills Boulevard off Hwy 151.
(210) 520-4732 • SeaWorld.com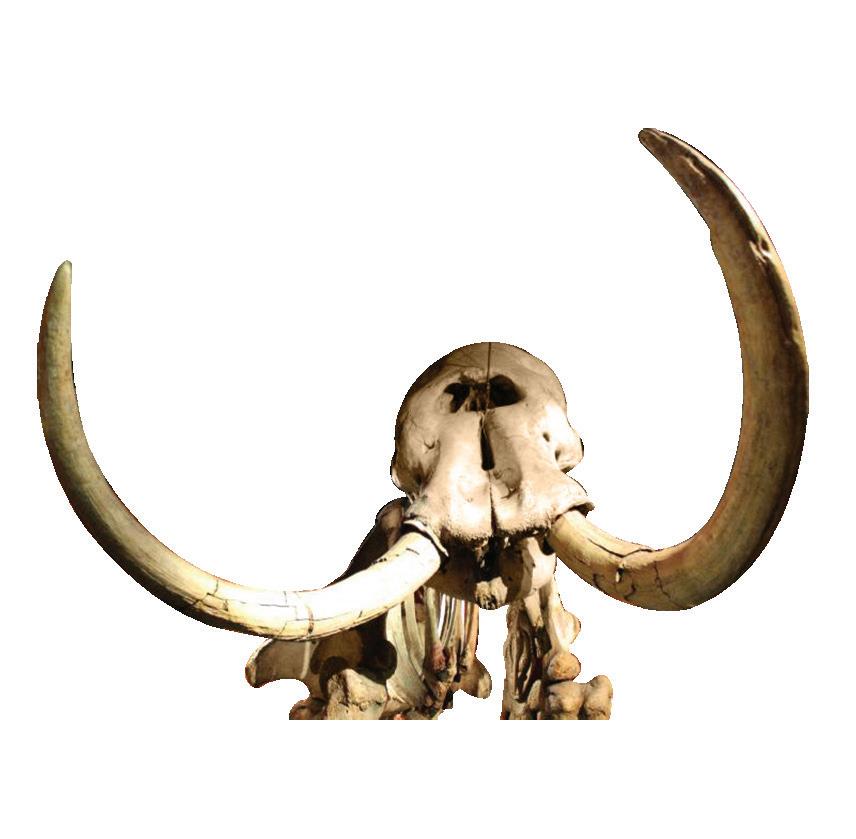 Schlitterbahn Waterpark & Resort
Explore over 70 acres of shared family fun, thrilling adventure, and relaxation! Schlitterbahn Waterpark New Braunfels is nestled along the beautiful banks of the Comal River and features world-famous attractions, epic river adventures, kid's water playgrounds, and beautiful spots to relax and share a picnic – there is truly something for everyone! Located in New Braunfels.
(830) 625-2351 • Schlitterbahn.com
River Walk (Paseo del Rio)
Below street level and bordered by lush gardens and trees, the San Antonio River winds its way through downtown, creating this world-famous "attraction." Ride numerous boat tours or river taxis to restaurants, shops, museums and nightlife.
TheSanAntonioRiverWalk.com
Mission San Jos Ri ve r Wa lk The Alamo TRAVEL INFO GUIDE Visitortips.com/tig/sanantonio LOOK INSIDE FOR THINGS TO DO AN D HELPFUL INF O #Trave lerInfoGuide 2022-2023 EDITION FREE MAP CERTIFIED' S TR AV E L E R INFO GUIDE @ Visitortips New Braunfels San Marcos Seguin Austin Fredericksburg Round Rock Georgetown Johnson City Del Rio Hondo Sonora Kerrville Comfort Blanco Rockdale Sisterdale Boerne Bandera 10 10 37 35 35 473 173 173 1376 46 90 90 87 90 80 79 181 183 281 290 Map not to scale San Antonio 1 7 19 TO LA GRANGE 111 MILES 8 @ Visitortip s #Trave lerInfoGuides POINTS OF INTEREST I HELPFUL INFORMATION EXPLORE SAN ANTONIO KANSAS COLORADO NEW MEXICO Amarillo Midland San Antonio Ft. Worth Dallas Lubbock Austin Houston Galveston Corpus Christi TEXAS OKLAHOMA MISSOURI ARKANSAS LA 135 35 35 35 35 35 45 45 37 10 10 20 27 20 30 40 40 40 49 10 10 84 Map not to scale Albuquerque 64 mi Taos 70 mi Red River 106 mi Raton 174 mi Gallup 199 mi Flagstaff, Arizona 384 mi DISTANCE BETWEEN SAN ANTONIO AND... New Braunfels 32 mi Austin 79 mi La Grange 111 mi Corpus Christi 143 mi Houston 197 mi Galveston 241 mi Dallas 271 mi San Antonio VisitSanAntonio.com Bandera County BanderaCowboyCapital.com Boerne VisitBoerne.org Fredericksburg VisitFredericksburgTX.com La Grange VisitLaGrangeTX.com San Marcos TourSanMarcos.com San Antonio International Airport FlySanAntonio.com Texas Tourism Office TravelTexas.com 2022-2023 SAN ANTONIO TRAVELER INFO GUIDE PUBLISHER: Certified Folder Display Service, Inc. 1120 Joshua Way, Vista, CA 92081 800-799-7373 CertifiedFolder.com SAN ANTONIO REGIONAL OFFICE Certified Folder Display Service, Inc. 5508 Business Park, San Antonio, TX 78218 800-799-7373 CertifiedFolder.comNeither Certified Folder Display Service, Inc. or the San Antonio Traveler Info Guide make any representation expressly or implied as to the performance of the advertisers herein, or the accuracy of the facts herein. Certified Folder Display Service, Inc. and the San Antonio Traveler Info Guide jointly and severally disclaim any responsibility for acts or omissions of these advertisers. Copyright 2022 by Certified Folder Display Service, Inc. All rights reserved. No part of this Travel Guide may be reproduced without permission of the publisher. SA922.
WE'RE READY FOR YOU boerne AN ELEVATED HILL COUNTRY EXPERIENCE TEXAS VISITBOERNE.ORG 3 BanderaCowboyCapital.com 830-796-3045
photo by iHorse photo media group Spend your days riding horses or hiking and driving the hills. Kick back at a ranch. Honky-tonk the night away. Listen to the birds and sample the music. 1 LA GRANGE Best Little Town in Texas VISITLAGRANGETX.COM 8 National Museum of the Pacific War Spanning six acres, this Smithsonian Affiliate provides the most comprehensive account of World War II in the Asiatic-Pacific Theater LBJ State and National Historical Parks Visit the Texas White House and ranch where LBJ hosted world leaders and made national decisions during the 60s Pioneer Museum Immerse yourself in the stories of the German settlers who built Fredericksburg Wildseed Farms The largest working wildflower farm in the nation Enchanted Rock State Natural Area Massive dome of pink granite visited by humans for over 11,000 years Old Tunnel State Park From approx. May to October, an evening emergence of over two million bats Luckenbach Texas Made world famous by Willie Nelson and Waylon Jennings when they sang "Let's go to Luckenbach Texas…" Texas Rangers Heritage Center at Fort Martin Scott Learn about the history and legend of the Texas Rangers Texas Wine Country Over 50 wineries and vineyards sprinkled throughout the picturesque countryside near Fredericksburg Historic Main Street Over 150 shops, boutiques, art galleries, museums and restaurants along Main Street BUT FIRST! Stop by our Visitor Information Center— 302 E. Austin. Watch a short video on the area and get more inside info to make your stay memorable Top 10 "Must Do" List for Fredericksburg Enjoy Tastings at Wineries Explore the Pioneer Museum Shop on Main Street VisitFredericksburgTX.com 830 997 6523 FCVB-12-Certified Travelers Info Guide-2021-3_75x8_75.indd 1 5/26/21 10:35 AM 7 Get Tickets At: CitySightseeingSanAntonio.com (CODE:FEARNS22/23) Hop-On Hop-Off Trolley Tours $10 OFF PER FAMILY $4 OFF PER ADULT $2 OFF PER CHILD 5 SEGUIN, IT'S REAL. REAL NICE TO meet you. VISITSEGUIN.COM 830.401.5000 19 16 12
Toe-Tappin Music…
Guadalupe R ver Culebra Culebra RiverRd. Mission Grande Houston St. FM 78 FM3009 SW Military Dr. Flores St. Roosevelt Rittiman Rd. McCullough AustinHwy. Judson BanderaRd. Fredricksburg Jackson-Keller West Ave. MilitaryHwy. HuebnerRd. JonesMaltsberger Blanco R d Bitters Rd ThousandOaks S a n P e d o B r oa dway W w W h e R d Fo s te R d NacogdochesRd University of Texas at San Antonio Natural Bridge Caverns Fiesta Texas SeaWorld San Antonio San Antonio Int'l Airport Kelly AFB Lackland AFB Leon Springs New Braunfels San Marcos Live Oak Seguin 410 410 410 410 10 35 35 35 37 37 35 35 35 10 10 471 471 123 130 337 123 151 151 1604 1604 1604 1535 3159 2722 1102 2439 1604 1604 1604 1604 16 16 16 16 97 13 46 46 12 80 46 13 90 90 90 281 281 281 181 TO KERRVILLE TO FREDERICKSBURG TO EL PASO TO HOUSTON 142 MILES TO LA GRANGE 111 MILES TO AUSTIN 29 MILES TO DALLAS 234 MILES TO CORPUS CHRISTI 127 MILES TO LAREDO 40 MILES TO UVALDE 75 MILES TO BANDERA 23 MILES Map not to scale San Antonio Commerce St. Dolorosa NuevaSt. CesarE.ChavezBlvd. Houston St. Alamo Plaza AlamoSt. AveE. BroadwaySt. Bonham St. Mary's St. St. Mary's St. Travis St. – River Walk Area College St. Villita St. Martin St. Taylor St. NavaroSt. Crockett St. MarketSt. 3rdSt. 8thSt. McCulloughAve. BrooklynAve. 4thSt. Hous on St Presa S A la m o S Rivercenter Mall Convention Center Tower of the Americas Market Square 35 37 10 10 Downtown San Antonio Map not to scale 12 16 4 SUPPORT THESE PARTNERS 7 1 17 18 13 19 14 11 5 6 2 9 1 0 1 5 8 $12 Limit Six Tickets. Not valid with other offers. Offer expires 8/31/2023. BUY TICKETS ONLINE AND SAVE Buy now SAVE UP TO Get $2 off each adult and $1 off each child's full price Discovery Tour ticket. Enter code 10158 online or show onsite. NaturalBridgeCaverns.com • 210-651-6101 + REAL THRILLS
SEAWORLDSANANTONIO.COM ©2021 SeaWorld Parks & Entertainment, Inc. All rights reserved. your Come experience African Safari , Texas Style! www.WildlifeRanchTexas.com Natural Bridge Caverns 26495 Natural Bridge Caverns Road Natural Bridge Caverns (210) 651-6101 NaturalBridgeCaverns.com Natural Bridge Wildlife Ranch 26515 Natural Bridge Caverns Road San Antonio (830) 438-7400 WildlifeRanchTexas.com On The Bend Oyster Bar & Cigar Lounge 123 Losoya Street, #7 San Antonio (210) 354-3002 OnTheBendSA.com Ripley's Believe It or Not! 301 Alamo Plaza San Antonio (210) 224-9299 Ripleys.com/SanAntonio 13 14 15 16 SeaWorld San Antonio 10500 Sea World Drive San Antonio (210) 520-4732 SeaWorldSanAntonio.com Six Flags Fiesta Texas 17000 Interstate Highway 10 West San Antonio (210) 697-5050 SixFlags.com Visit Seguin 116 North Camp Street Seguin (830) 401-5000 VisitSeguin.com 17 18 19 9 Little Rhein Prost Haus 231 South Alamo Street San Antonio (210) 890-2225 ProstHausSA.com Mad Dogs British Pub 123 Losoya Street, Suite 19 San Antonio (210) 222-0220 MadDogsSA.com Maddy McMurphy's Irish Sports Bar 420 East Houston Street San Antonio (210) 222-9722 MaddysSA.com Mirror Maze 217 Alamo Plaza San Antonio (210) 224-2288 AmazingMazes.com 10 11 12 City Sightseeing Hop-On Hop-Off Tours - San Antonio 111 Alamo Plaza San Antonio (210) 224-8687 CitySightseeingSanAntonio.com Crockett Tavern 320 Bonham San Antonio (210) 890-2224 CrockettTavern.com Fredericksburg Visitor Information Center 302 East Austin Street Fredericksburg (830) 997-6523 VisitFredericksburgTX.com La Grange Visitor Center 254 North Jefferson Street La Grange (979) 968-3017 VisitLaGrangeTX.com 5 6 7 8 Bandera County Visitor Center 126 State Highway 16 South Bandera (830) 796-3045 BanderaCowboyCapital.com Bier Garten 126 Losoya Street San Antonio (210) 212-7299 BierGartenSA.com Boerne Visitors Center 282 North Main Street Boerne (830) 249-7277 VisitBoerne.org Buckhorn Saloon & Museum/ The Texas Ranger Museum 318 East Houston Street San Antonio (210) 247-4000 BuckhornMuseum.com 1 2 3 4 17 18 4 12 14 6 9 13 10 6 11 9 15 2
REAL FUN