Issue No.101 FEATURE:SPECIAL TOMORROW'S HEALTHCARE GEARING UP IN PARTNERSHIP PUNCH POWERTRAIN Exclusive interview with CEO Jorge Solis on their 50th anniversary, new product launches, partnerships and further expansion.
SAN ANTONIO INT. AIRPORT
THE DELTA GROUP
EIRGEN PHARMA
Growing into a powerhouse of expansion and innovation.
PORT OF ARGENTIA
Significant expansion for expected passenger growth. NP AEROSPACE Continued growth for the global armour manufacturer.systems
A perfect location for exciting new ventures.business
Established name in the print industry and so much more.
With
BUSINESSYOURFEATURE
a global readership of over 290,000, Business Focus Magazine is the perfect platform to place your business in front of our Senior Executive level audience. CONTACT SALES & MARKETING DIRECTOR: TREVOR GRETSINGER | t.gretsinger@ceomediagroup.com
DAVID GARNER d.garner@ceomediagroup.com
DEAN BROWN d.brown@ceomediagroup.com
SALES & MARKETING DIRECTOR
LIAM PYWELL l.pywell@ceomediagroup.com
EDITOR'S NOTE
PRODUCTION
CHRIS FARNELL cfarnell@ceomediagroup.com
JOHN HOLLIMAN j.holliman@ceomediagroup.com
PROJECT MANAGERS
CHRIS CONWAY c.conway@ceomediagroup.com
HAYDEN TURNER h.turner@ceomediagroup.com
KAMILA KAJTOCH production@ceomediagroup.com
ROBERT NAPIER SMITH r.smith@ceomediagroup.com
EDITORIAL
FOCUS ON HEALTHCARE
TREVOR GRETSINGER t.gretsinger@ceomediagroup.com
And of course, the biggest global event in the news right now is the war in Ukraine. We interview the owner of NP Aerospace, a company providing protective gear to people on the ground in Ukraine, as well as in other dangerous environments around the world.
W
Every industry relies on the supply chain, and it is hard to think of a sector that is moving more quickly or facing greater challenges at the moment. This issue offers a comprehensive selection of views from every point in the supply chain, including planes from Rogue Valley International Medford Airport, San Antonio International Airport and Grantley Adams International Airport, boats from Auramarine Oy, BW LPG and the Port of Argentia, trains from Vivarail, and trucks from Stevens Trucking.Aslockdown recedes into the rear-view mirror, the energy sector is at the vanguard of the next round of industry-shaking changes, and we will be looking at that through energy firms like Aggreko and Campine.
MARK BAILEY m.bailey@ceomediagroup.com
DAVID HAYVIS d.hayvis@ceomediagroup.com
ACCOUNTS
Whatever the news stories, there are always motivated businesses in the centre of the action making things happen.
MIKE ASHER accounts@ceomediagroup.com
SCOTT ANDREWS design@ceomediagroup.com
ADRIANA STROIA artwork@ceomediagroup.com
ON THE COVER Punch Powertrain Go to page 16
ALICE YOUNG a.young@ceomediagroup.com
JOE MAIN j.main@ceomediagroup.com
It is three years since the start of the pandemic, and it still seems like every day we are finding new consequences of Covid-19, the lockdown, and its effect across every industry sector. Of course, no industry sector has been as close to the cutting edge of the pandemic as the healthcare sector, and in this issue, we look at the innovations and new perspectives that have been inspired by our response to those events. That article is accompanied by features that give us perspectives on every angle of the industry, from Farrer Park Hospital and how it is revolutionising frontline healthcare, to Eirgen Pharma, developing the medical products we need.
SUBSCRIPTIONS, PRESS RELEASES AND GENERAL ENQUIRIES: info@ceomediagroup.com
hile the medical sector has been at the forefront of the pandemic, the hospitality sector may have been the hardest hit, but our profile of AX Hotels gives us an optimistic outlook on how the sector is recovering, as well as how the industry is rising to face new challenges facing that sector.
Issue No.101 SPECIAL FEATURE: TOMORROW'S HEALTHCARE GEARING UP IN PARTNERSHIP PUNCH POWERTRAIN Exclusive interview with CEO Jorge Solis on their 50th anniversary, new product launches, partnerships and further expansion. THE DELTA GROUP Established name in the print industry and so much more. SANINT.ANTONIOAIRPORT Significant expansion for expected passenger growth. NP AEROSPACE Continued growth for the global armour manufacturer.systems EIRGEN PHARMA Growing into a powerhouse of expansion and innovation. PORT OF ARGENTIA A perfect location for exciting new ventures.businessThe content of this magazine is copyright of CEO Media Group. Redistribution or reproduction of any content is prohibited. © Copyright 2022 CEO Media Group. EDITOR'S NOTE | 3
RASH UDDIN r.uddin@ceomediagroup.com
TIMOTHY GARWOOD t.garwood@ceomediagroup.com
JAMIE SIVYER j.sivyer@ceomediagroup.com
ANDREW BOURKE a.bourke@ceomediagroup.com
DESIGN
DAVID TAVERNOR d.tavernor@ceomediagroup.com
Farnborough Airport Off in Style
EVENT
A
Oregon
Taking
Tomorrow's Healthcare
IN THIS ISSUE
Grantley Adams International Airport New Kind of Hub
San Antonio International Airport Off in
NP Aerospace to Protect and Save Lives
The Future of Post-Covid Healthcare
Style 403016138344854 COMMUNICATION & TECHNOLOGY MTN Benin Empowerment Through Connection CONGLOMERATE AlAbdulrazzaq Group Going Beyond the Norm CONSTRUCTION Baumit UK New Leadership, New Culture CONSULTING CloudFM Restoring Trust in Facility Management ENERGY & UTILITIES Aggreko Flexible Power Solutions Campine Squaring the Circular Economy 886470768294 16 4 | CONTENTS BUSINESSFOCUSMAGAZINE.COM 34 8
AVIATION
Gearing Up in Partnership
Karren Brady's two-day event provides inspiration, guidance, recruitment opportunities, and business services to supercharge your professional journey.
Rogue Valley International-Medford Airport Trailblazers
Women in Business & Tech Expo Excel London, London, United Kingdom
LEADING ARTICLE
12th – 13th October 2022
Continuing
Punch Powertrain
Taking
NEWS
ISSUE NO.101 FMCG Savonor Tradition of Pure Resilience HEALTHCARE, HOTEL & LEISURE AX Hotels Room with a View Eirgen Pharma A Potent Combination Farrer Park Hospital Holistic Approach to Medical Treatment 100106112122 168156148128134142162176182 CONTENTS | 5 MANUFACTURING Senseair A Breath of Fresh Air MINING Orion Minerals Defining Metal Production PACKAGING & PRINT PalletBiz Helping to Move the World The Delta Group Fit to Print SHIPPING, PORT & MARINE Auramarine Driving the Marine Transition BW LPG Transforming Gas Carriers Port of Argentia A Perfect Location TRANSPORT & LOGISTICS Stevens Trucking Towards New Horizons Vivarail Towards a Net Zero Track Record BUSINESSFOCUSMAGAZINE.COM 106 82 162
Find your way out of a Let'soperatingcomplexmodel.talk. Operations Strategy | Digital | Cultural Engineering
Globalio globalio.com - experts.operationsintegrated
EVENT OF THE MONTH 8 | EVENT OF THE MONTH
he Tech landscape is changing. We've seen it first-hand during the pandemic. Since 2020, remote working combined with unified communications and collaborations have propelled the technology shift. All businesses have had to embrace more technology to survive from apps to video conferencing and online retailing.Yet,gender diversity with the technology sector has remained stagnant in the last 10 years. Women hold just 16% of senior positions with the tech sector. And as you go higher into executive leadership and
director roles, women hold just 10% of executive-level positions. (Entelo, 2018.)
It's time women/womenidentifying individuals are included in the conversation to drive diversity AND technology forward. You deserve to be part of the conversation and to lead it!
WHEN: 12TH 13TH OCTOBER 2022
Karren Brady's Women in Business & Tech Expo, 12-13 October 2022 is a two-day event for individuals who want to thrive in their career or business. This female-led event provides inspiration, guidance, recruitment opportunities, and business services to supercharge in your professional journey. It's our 4th edition and it's destined to be bigger, better and brighter… just like your career prospects.
WHERE: EXCEL LONDON, LONDON, UNITED KINGDOM
Join us whether you are already in tech or want to enter the industry, across technical roles (e.g. developer, analyst, engineer, programmer, data scientist) or non-technical roles (e.g. directorsales/marketing/accountsormanager). www.wibexpo.co.uk
KARREN BRADY'S
T
INWOMENBUSINESS&TECH
EVENT OF THE MONTH | 9
EVENT OF THE MONTH
Today, Internet is in our pockets; our virtual and real worlds are coming together. LTE offers you great potential to deliver a superior mobile broadband experience to your customers, but the stakes are high. Success in LTE means getting to market quickly, with services that offer subscribers more than what they have today, as cost efficiently as possible. With 60 live commercial LTE networks on all continents and about 50% of all smartphone traffic on LTE running through our networks, we have what it takes to support you.
leadwıththeleader
ericsson.com/unplug
Gear up for the sustainable future with Punch Powertrain Building on 5 decades of expertise as global pioneers of CVT and single layshaft DCT, we now deliver a flexible range of innovative hybrid and electric mobility solutions to help OEMs bring green transition to consumers worldwide. PUNCH POWERTRAIN NV HEADQUARTERS Ondernemerslaan 5429 3800 Sint-Truiden - Belgium T: +32 11 67 91 11 E: info@punchpowertrain.com www.punchpowertrain.com CONVENTIONAL CVT & DCT HYBRID productModular,family ELECTRIC VEHICLE Integrated system & sub-systems
t also revealed which systems worked well. One such example is Farrer Park Hotel, profiled in this issue. The stateof-the-art facility in Singapore was designed with a potential pandemic in mind, with the hospital and medical centre built adjacent to a hotel that can be repurposed as a quarantine zone for patients in need of isolation. Even the staff are trained in quarantine protocols, including how to swab and test patients.
THE COVID PANDEMIC SHONE A BRIGHT LIGHT ON THE HEALTHCARE SECTOR THE WORLD OVER, REVEALING WHAT WORKED, WHAT NEEDS CHANGING, & WHAT WE NEED TO BUILD ON MOVING FORWARD.
THE FUTURE OFHEALTHCAREPOST-COVID
It is no surprise that the health sector has undergone a great deal of transformation over the last few years. The Covid pandemic on its own was enough to cast a harsh light on how healthcare is managed at the macro scale and the vulnerabilities in healthcare infrastructure around the world, but even before that the sector was facing challenges around an ageing population, and new tools and platforms that could revolutionise the way healthcare is delivered.
TOMORROW'S HEALTHCARE NEWS | 13
I
Farrer Park Hospital's investments in new technologies include the introduction of an artificialintelligence-assisted colorectal screening service to identify one of the top cancers among people in the Asia-Pacific, improving polyp detection by 20-30%. The hospital has also introduced a screening tool for dementia powered by Artificial Intelligence-based solutions, again, addressing the issue of a rapidly ageing population.
By developing systems like this and configuring EPR healthcare providers could create a database of Covid-19 patients, used, and updated in real-time to streamline processes during a period when the time was of the essence.
"Firstly, this means empowering our employees at all levels of our business and giving them access to the tools and information they need, not only to do their jobs but to excel in their roles in the business," Burke explains. "Secondly, it means having a culture of collaboration internally and externally that promotes collaborative thinking in finding solutions to product challenges."
To curtail the pandemic, it was essential to identify all positive cases, cross-check those cases against clinical notes and keep track of the number of cases, hospital admissions and outcomes. The importance of good data is one that we are reminded of in every business and industrial sector, but the Covid pandemic was a visceral demonstration of the importance of high-quality, well-utilised data.
This capability made Farrer Park the first facility in Singapore to function as a drive-through swabbing station.
TOMORROW'S HEALTHCARE
14 | NEWS
It is this forward-looking perspective that is going to be essential in ensuring that the healthcare sector is ready, not just for the next pandemic, but for other challenges, foreseen and unforeseen, to come. Therefore, innovation has become a watchword across the"Toindustry.becompetitive in our industry we have to be solution focused and create a 'find a way' mindset," says Damien Burke, Eirgen Pharma's CEO later in this Innovationissue.isa word many companies like to throw around, but it can be an ephemeral quality, like lightning in a bottle. The challenge is in making it routine. As Burke has told us, innovation is not something that can be imposed on a business from the top-down, it has to be nurtured and encouraged at every level of the business.
"The way we contributed to handling the pandemic has been one of our major achievements," Dr Timothy Low, Farrer Park Hospital's CEO tells us.
Burke encourages new solutions and original thinking through "product innovation scrums," made up of crossfunctional teams staffed by every level of the business to build a product pipeline that stretches five to ten years into theFarrerfuture.
"It means rethinking innovative possibilities for treatment with new modalities of care," he tells us in our profile of the ApplyinghospitalArtificial Intelligence
LOOKING TO THE FUTURE
The growing popularity of systems like this is partly a response to Covid-19. Everywhere from healthcare to logistics the pandemic forced businesses to design systems that did not exist before. Records of care needed to be maintained and designed in the knowledge that the data generated from those systems would directly inform the ways health services were planned.
Park Hospital also promotes a culture of innovation, something that Dr Low fostered from the outset of his time at the facility.
interventions, more and more care may be handled at home, by patients in control of their treatment and data. Advanced cancer can take five or six hours to remove, but that time shrinks the earlier you diagnose, allowing for more operations and more patients treated, so targeted screening, even of patients who do not have symptoms, could prove to be a powerful tool.
But it is a future that will require an innovative outlook to reach.
"IT MEANS FORINNOVATIVERETHINKINGPOSSIBILITIESTREATMENTWITH NEW MODALITIES OF CARE."
The application of artificial intelligence and big data is a crucial hub in the development of the healthcare sector, but the way patients relate to healthcare services is changing equally rapidly. As data systems become more intrinsic to the way healthcare is provided, the embedding of suitable IT systems will be critical. This will result in a far more connected patient journey, as IT systems share data that can be used analytically
TOMORROW'S HEALTHCARE NEWS | 15
beyond the purposes it was first recorded for. But whenever data, particularly medical data is being utilised, the important question becomes "Who should control that data?" The answer that we keep returning to is "the patient," and patient/caregiver relationships are due to evolve as more control is placed in the patient's hands.
As tools, including databased ones, allow for earlier diagnostics and less invasive
This is what the healthcare industry might look like, with earlier diagnosis based on genomic, imaging and biomarker data all done outside the hospital, at community diagnostic centres or even through home diagnostic kits where possible.
EMPOWERING THE PATIENT
Once again, the pandemic has shown how this might happen, as remote care became essential to stopping the spread of the virus. In future, the efficacy of hospitals will not be measured by how many hospital beds they have, but by how many interventions a hospital can make, how many operating theatres and diagnostic scanners it has and how they are used.
W ith its 50 years of experience in the development and production of continuously variable transmissions (CVTs), Punch Powertrain has successfully expanded its product portfolio with dual-clutch transmissions (DCTs) as well as propulsion systems for electric and hybrid vehicles.Lastyear, CEO Jorge Solis outlined Punch Powertrain's ambitious plans and we came back to see what progress the company has made in a market that remains volatile postpandemic."We have had a very successful year with several major achievements," he says. "In the year of the company's 50th anniversary, 2022, we will be launching new technologies as well as new partnerships. This development is set to continue
PUNCH POWERTRAIN
and it moves everything we do. From making design choices to reducing physical testing in favour of virtual testing. And we have key factors that differentiate us in these areas. Our innovation is directed at creating more sustainable solutions at affordable cost: through modular design or the invention of more compact, lightweight concepts."
He points out that, as before, sustainability continues to drive the company's development. "Sustainability is our key value
Mr Solis explains that DT1 offers considerable advantages: it uses 35% fewer shifting components and significantly reduces the transmission's size and weight. This renders the technology more affordable and more accessible, enabling the company's customers to offer this high-end technology in their smaller car models and in emerging markets.
PUNCH POWERTRAIN, A FULL SYSTEM SUPPLIER OF FUEL-EFFICIENT POWERTRAINS, IS SET TO CELEBRATE ITS 50TH ANNIVERSARY IN STYLE: WITH NEW PRODUCT LAUNCHES, NEW PARTNERSHIPS, AND FURTHER BUSINESS EXPANSION.
REDUCING COST THROUGH INVENTION
Earlier this year, the company launched its proprietary DCT technology – DT1 – with its customer TATA Motors in India, signifying Punch Powertrain's entry into a new market segment, as well as into new geographical territory – a milestone that will have a significant impact on the company's growth.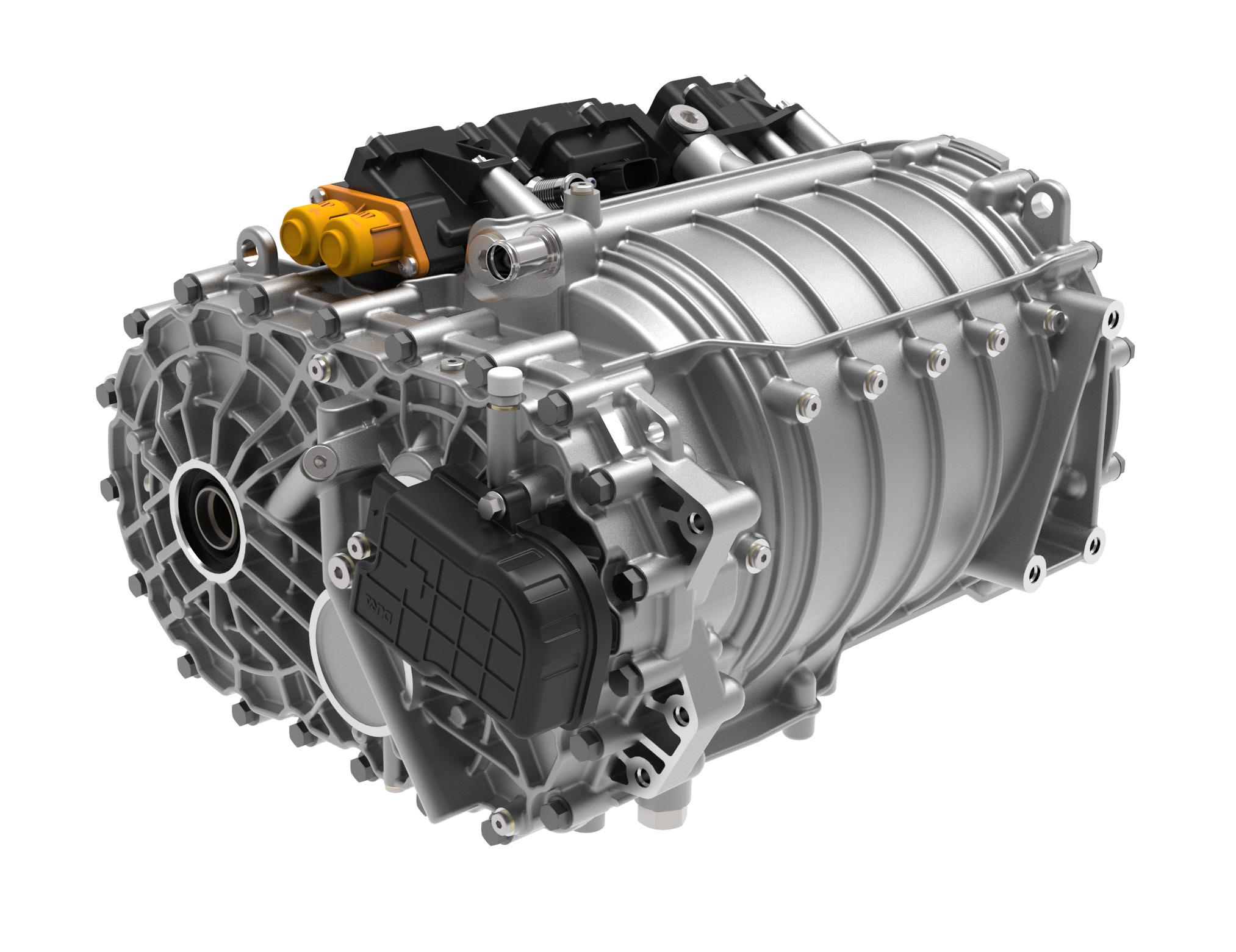 GEARING UP IN PARTNERSHIP
Since we last spoke year,companyBelgium-headquarteredtoPunchPowertrain,thehashadabusyachievingimpressivebusinessobjectivesandcementingitspositionasamajorforceinitssector.
16 | LEADING FEATURE
PROJECT MANAGED BY: DAVID TAVERNOR
Punch Powertrain's EP3 is a next generation 3-in-1 electric drive, which tightly integrates an electric machine, a gearbox and an inverter into a single "drop-in" unit.
PUNCH POWERTRAIN
Jorge Solis, CEO, Punch Powertrain.
It's an exciting time to be in the industry! Hybrid and electric vehicles have gone mainstream, o ering faster acceleration, instant torque, and an improved driving experience. But electrification makes product design inherently more complex. Don't go it alone. TE Connectivity (TE) has been leading the charge since the beginning. We work with virtually every OEM worldwide to build high-voltage connectivity solutions that are the electrical foundation for safe and reliable zero-emission cars. TE achieves this at scale by making the deep domain knowledge of our more than 2,000 automotive engineers available to you. Together, we can create a better future for generations to come. more on te.com/e-mobility
automotive
Learn
HEATTUBINGSHRINK FIBER OPTICS
TE Connectivity Germany GmbH Ampèrestrasse 12–14 64625 Bensheim | Germany © 2022 TE Connectivity. TE Connectivity, TE, TE connectivity (logo) are trademarks owned or licensed by the TE Connectivity Ltd. family of companies.
TURNING IDEAS INTO TECHNOLOGIES
CABLESYSTEMSASSEMBLY SEALING PROTECTION& WIRE & CABLES RELAYS CONTACTORS& SENSORS ANTENNAS & TECHNOLOGIESANTENNA TERMINALS CONNECTORS& DATA CONNECTIVITY E-MOBILITYSOLUTIONS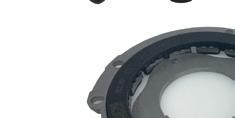 TE Connectivity Germany GmbH Ampèrestrasse 12–14 64625 Bensheim | Germany © 2022 TE Connectivity. TE Connectivity, TE, TE connectivity (logo) are trademarks owned or licensed by the TE Connectivity Ltd. family of companies.
At TE Connectivity, we are proud to be your valued partner and major strategic supplier. Our Global Automotive President Sameer Pagnis, our Senior Vice President of Automo tive EMEA Matthias Lechner, our Senior Vice President and General Manager of Automotive
For example, we bring innovation to the connected car universe through connectors, sensors and other critical components that are safer, smaller, and lighter. And as the industry undergoes the exciting transformation to electrification, our E-mobility power distribu tion portfolio is playing an important role as well. Our HV interconnection systems, charg ing inlets, battery products, HV relays and connectors and other products are helping our customers to realize their vision for higher performing, more sustainable electric vehicles.
APAC Thomas Shen, and all of our colleagues worldwide express our best wishes to your CEO Jorge Solis, your Chief Purchasing Officer Juan Carlos Flores Regla, and all of your employees on your Golden Jubilee. We look forward to successfully collaborating with you for another 50 years and beyond.
2,000 engineers – assisting customers in over 140 countries. And our company legacy, like yours, dates back decades. Over the past 50 years, one thing has remained constant –vehicles are becoming more and more tech nologically advanced year-after-year. And with each advancement, connectivity becomes even more important, which provides TE with an ever-evolving opportunity to grow our role as a key contributor to the automotive innova tions continually introduced by OEMs.
TE Connectivity (TE) is pleased to congratu late Punch Powertrain on your 50th Anniver sary celebration – an incredible milestone and a fine reflection on the long impact you have had on the automotive industry. From trans missions to fully electric propulsion systems, Punch Powertrain has innovated throughout that time, and we are confident that you will continue to innovate in the future.
With our history, scale, engineering expertise, and global reach, our customers are able to leverage our experience in automotive con nectivity and high voltage power to stay close to evolving trends in safety, sustainability, autonomy, and more. Our products connect nearly every electrical function in vehicles –including power systems, infotainment, and sensor technologies.
Another automotive innovator, Henry Ford, once said: "Coming together is a beginning. Keeping together is progress. Working together is success." Our collaboration and close partnership with Punch Powertrain is very important to TE. While we have achieved much together, our success collaborating and partnering has only just begun.
Like Punch Powertrain, TE has a long and storied history as a premier supplier to the Automotive industry. Global Automotive is TE Connectivity's largest business unit, with annual sales over $7 billion, 24 manufacturing sites in the Americas, EMEA and APAC, 20 Engineering Centers of Excellence worldwide, and more than 35,000 employees – including
TE CONNECTIVITY
Congratulations to everyone at Punch Powertrain on your 50th anniversary.
Punch Powertrain is the dynamic face of innovative transmission and propulsion systems.
BUSINESSFOCUSMAGAZINE.COM
LAUNCHING NEW PREFERRED HYBRID DCT
In Europe, Punch Powertrain's activities within the joint ventures with Stellantis have progressed as planned, resulting in more major achievements – in November, the company's DT2, a transmission built on Punch Powertrain's DT1 invention concept and patents, is to enter series production. This is to be followed by the launch of a series production at Stellantis in December. Again, this is an important step towards major business expansion, rendering Punch Powertrain the worldwide leading supplier of Hybrid DCTs as of "The2025.DT2, a transmission family built on our DT1 invention concept, has a much smaller environmental impact,
PUNCH POWERTRAIN LEADING FEATURE | 21
Value delivered. Always
IATF - 16949, AS 9100 Rev. D, NADCAP certificate for NDT and welding, ISO 14001 & ISO 45001
Maini Precision Products(MPP) is among the leading precision components exporters from India in terms of contribution to overall revenues (as per CRISIL Limited), providing end-to-end solutions in process design, engineering, manufacturing, testing, and supply of a variety of precision products and assemblies. Our products are used across various industries such as to aerospace, defense, electric vehicle / hybrid, automotive Clean Powertrain, power tools, material handling, hydraulic, marine, locomotive, and electronics. MPP has 11 manufacturing facilities, which are located in Bangalore, India and third-party warehousing facilities situated in the USA & Europe.
Email: marketing@mainimail.com www.mainiprecisionproducts.com
For many years, Bosch has been active also in transmission technology. As an increasing demand for comfort and safety drives the global technological shift from manual to automatic transmissions, Bosch now offers an extensive portfolio of key components and system know-how for semi- and fully-automatic transmissions of all kinds. The portfolio consists of key components such as control units, actuators, valves, pushbelts and sensors as well as complete systems for transmission automation.
BOSCH
The entire Bosch Automotive organization congratulates Punch Powertrain for its 50th anniversary. An impressive period of transmission success. Bosch Automotive supports Punch Powertrain in several projects and is grateful for the cooperation and trust. Bosch congratulates the whole team at Punch Powertrain and wishes all the success for the future! www.bosch-mobility-solutions.com BEING
"CURRENTLY OVER 30% OF INVESTEDPOWERTRAIN'SPUNCHTURNOVERISINR&D. HUGE INVESTMENTS ARE ALSO
MADE WITH STELLANTIS IN HYBRID PRODUCTION, AND PUNCH POWERTRAIN IS PARTNERING WITH CAR FURTHEREXPERTISETOMANUFACTURERSBRINGTHEMITSANDENABLEINVESTMENTSANDGROWTH. LEADING FEATURE | 23
BUSINESSFOCUSMAGAZINE.COM
The Bosch Group is a leading global supplier of technology and services. Its largest business sector, Mobility Solutions, generated sales of 45.3 billion euros in 2021. This makes the Bosch Group one of the leading automotive suppliers. Bosch pursues a vision of mobility that is safe, sustainable, and exciting, and combines the group's expertise in the domains of personalization, automation, electrification, and connectivity. The business sector's main areas of activity are injection technology and powertrain peripherals for internal-combustion engines, diverse solutions for powertrain electrification, vehicle safety systems, driver-assistance and automated functions, technology for userfriendly infotainment as well as vehicle-to-vehicle and vehicle-to-infrastructure communication, repair-shop concepts, and technology and services for the automotive aftermarket. Bosch is synonymous with important automotive innovations, such as electronic engine management, the ESP anti-skid system, and common-rail diesel technology.
OFFERING CUSTOMIZED VEHICLE ELECTRIFICATION
PUNCH POWERTRAIN BUSINESSFOCUSMAGAZINE.COM
Advanced facility with full in-house developmentcapabilities.
compared to competing technologies. With the mild hybrid variant serving as the design base for conventional and plug-in hybrid variants, the 3 variants share over 90% of the components. This commonality enables an OEM to change the production mix of one or the other hybridisation variant on the line very fast while giving economy of scale and cost savings," explains Jorge Solis, adding that the product is another example of the agility and the modular approach that the company builds into its innovations.
"For each customer we can offer a unique solution, using standard building blocks and bringing them together into a customised system. Our in-depth expertise in the components, as well as their integration into a highly
And finally, in the EV arena, the company has launched the E-Propulsion Technology Kit –an agile and scalable platform of electric sub-systems that allow endless configurations for composing an electric drive to customer specifications.
24 | LEADING FEATURE
efficient system is where we deliver value to our customers. The toolkit for EV is also more affordable, which is the cornerstone of our strategy," Jorge Solis affirms.
DIGITAL FACTORY
He reveals that currently over 30% of Punch's turnover is invested in R&D. Huge investments are also being made with Stellantis in hybrid production, and Punch is partnering with car manufacturers to bring them its expertise and enable further investments and growth.
PUNCH POWERTRAIN BUSINESSFOCUSMAGAZINE.COM
"OUR INNOVATION IS DIRECTED AT CREATING SOLUTIONS:SUSTAINABLEMORE
The company has the full development cycle in house which continues to be increasingly digitalized, and the aim is to digitalise all processes extensively, creating connection lines and workflows between people.
THROUGH MODULAR DESIGN OR THE INVENTION OF MORE CONCEPTS."LIGHTWEIGHTCOMPACT,
A major area of investment, and one of the factors behind this impressive business growth, is Digitalisation, a key topic for Punch. "We are driving a digital transformation, supporting our overall transformation, working towards a fully connected Industry 4.0," says Mr Solis.
The World's first fully structurally decoupled anechoic chamber, at Punch Powertrain's new Technology Centre .
LEADING FEATURE | 25
Via dei Bagni, 26 34074 Monfalcone (GO), Italy
We serve a large number of sectors by offering over 27,000 references including screws, nuts and cold-pressed products, with an annual production capacity of over 100,000 tons of product, exported to over 70 countries around the world.
www.sbe-varvit.com
Withvolumes.more than 60 CNC machines, and foreseeing a total of more than 100 over the next three years, we can supply our customers with a finished product that has been followed by our technicians step by step in every process to make sure all the customers' requirements are respected.
WePRODUCTIONhave35die-casting machines ranging from 800 to 3500 Tons, so we are very flexible in supporting the needs and requests of our customers. We can develop single or multi cavities tools, making us always competitive whatever the yearly
InFUTURE2025
OurDEVELOPMENTteamofengineers is always working in partnership with our customers to codevelop the product in the most efficient and sustainable way. Automation is paramount in each phase of the process: casting, machining, washing, assembling, and testing.
Foma is an aluminum die-casting and machining company working in the e-automotive business. We supply the major European automotive makers, providing them with support in developing their products in a competitive way. We see a future in which e-mobility will drastically change our behaviours: our components, in which aluminum and electricity will play together, are paramount for the transition towards e-mobility. Our brand Foma, a symbol of pride and satisfaction for our customers, is proudly engraved on each part that we cast and deliver.
SBE-VARVIT S.P.A.
WePEOPLEputthe individual at the core of our own growth and for this reason we are firmly committed to develop our human resources following to the KAIZEN FourVALUESphilosophy.guiding values are the pillars of our company and the baseline for our ORGANIZATION:future.
Yesterday we dreamt about the future, today the future dreams about us.
Through the decades FOMA has steadily increased its size and its turnover reaching 150 million euros and with a CAGR of more than 6%.
BUSINESSFOCUSMAGAZINE.COM
Also thanks to the subsidiary VGV, the Group therefore operates as a full service provider, able to offer over 27,000 items of which 14,000 produced internally, thus differentiating for versatility, flexibility and Incompetitiveness.Italy,theproduction and logistics sites are located in Monfalcone (Gorizia), Tolmezzo (Udine), Reggio Emilia, Brescia, Milan and Turin, while abroad the Group operates through the production site in Serbia and the distribution center in Aurora (Illinois, USA), employing a total of over 1,000 SBE-VARVIT,people.now led by the second generation of the Vescovini family, closed the fiscal year 2021 with a turnover of € 308 million and a profitability at the top of the reference sector.
Founded by Aristide Vescovini in 1962 and based in Reggio Emilia, Italy, the Company serves over 5,000 customers in more than 70 countries, including all the major OEMs in the automotive, construction machinery, heavy duty and industrial machinery sectors.
www.foma.it
PASSION: Achieved results are the starting point for new goals.
SBE-VARVIT is a leader in the production and distribution of fasteners, mechanical fastening joints of fundamental importance for many industrial sectors.
FomaHISTORYwas founded in northern Italy in 1956 as a mold producer. In 1962 we started to operate in the aluminum die-casting business, which is still today – after 50 years - the core business of the company. In 2000 we started the machining process, which has grown exponentially over the last decade. In 2018 Foma was awarded for its first e-mobility project.
LEADING FEATURE | 27
we will reach the 25% of our turnover in purely electric vehicles. This is an impressive achievement compared to the market. In 2039 we will be carbon neutral, which is 10 years earlier that the targets set by EU.
Live the change as an opportunity for improvement.
The business model, unique in the sector, is strongly integrated along the entire value chain and combines highly flexible and automated production with the characteristics of flexibility and reliability distinctive to the company.
+39 0481 info@sbe.it711711
INNOVATION: The success of our customers is our engine. SUSTAINABILITY: Next generations will have a better World.
FOMA
Jorge Solis affirms that 2022 is a crucial year for Punch Powertrain. "Our 50th anniversary will be marked by the launch of new technology, starting new partnerships, and continuing our path of growth and transformation. For us it is a moment of connecting and coming together, across locations, with our teams, customers and suppliers."
Jorge Solis says: "We are a different company now than we were three years ago, and we will again be different two years from now – after we have completed our strategic transformation. In the coming years, our operations will be extensively reshaped as the installation of immense capacity is Businesscompleted." development will continue in this spirit of partnership, he affirms. Over the past years, the company has been building supplier partnerships and building an ecosystem by acquiring companies, in order to become a full system supplier with in-depth expertise in the full transmission/ propulsion ecosystem.
Extensive digitalisation is now rolled out with the start of production in the company's joint production locations with Stellantis, to support the forecast large volumes.
"We partner with OEMs and suppliers, both in terms of knowledge, and in terms of investment combinations to advance innovation. We are actively seeking collaboration with OEMs for commercial partnerships, and building on collaboration & involvement of our stakeholders - looking for the best solutions together, on our path towards a sustainable future."
28 | LEADING FEATURE
"OUR 50TH ANNIVERSARY WILL BE MARKED BY THE LAUNCH OF NEW TECHNOLOGY, STARTING NEW PARTNERSHIPS, AND CONTINUING OUR PATH OF GROWTH AND TRANSFORMATION.
A new feature is the Digital Factory & Virtual Testing, where a transmission can be tested in combination with an engine, before the first engine prototype is available, which gives OEMs more flexibility and reduces time to market as well as cost.
IN THE SPIRIT PARTNERSHIPSOF
In this transformative year, the company is rebranding itself to better communicate the key
PUNCH POWERTRAIN BUSINESSFOCUSMAGAZINE.COM
Furthermore, the company continues to actively seek, and form, partnerships with OEMs in the form of mutually beneficial vertical integration. While enabling the customer to tap into its deep and broad expertise, which can be further developed with shared resources, the company largely expands its reach.
PUNCH POWERTRAIN BUSINESSFOCUSMAGAZINE.COM
Our greatest asset is our people, we owe competitiveness, innovation & global mindset to our dynamic team.
LEADING FEATURE | 29
TAKING OFF IN STYLE
FARNBOROUGH AIRPORT, EUROPE'S NUMBER ONE BUSINESS AVIATION AIRPORT, HAS MAINTAINED ITS LEVEL OF EXCELLENCE WHILE SETTING NEW STANDARDS FOR ENVIRONMENTAL PERFORMANCE.
Farnborough Airport, set up as the UK's first airfield in aviation history and home to the country's first powered flight in 1908, remains an airport unique of its kind. It was built to service and support business aviation, and that remains its core business today. "Farnborough is the only dedicated business aviation airport in the UK, providing premium air travel connectivity to London and the south of England," explains the airport's CEO Simon Geere.
PROJECT MANAGED BY: JAMIE SIVYER
FARNBOROUGH AIRPORT 30 | AVIATION, AEROSPACE & DEFENCE BUSINESSFOCUSMAGAZINE.COM
"When it comes to supporting the decarbonisation of the aviation industry, we at Farnborough Airport want to lead the way. We want our customers to increasingly
e points out that Farnborough Airport owns and operates both airport and Fixed Base Operator (FBO) facilities, making its integrated operations unique to the market. "The airport's iconic get."exactlyandfeelAirportusarchitecture,award-winningaswellasourexceptionallevelofcustomerservicearealsofactorsthatmakespecial.Farnboroughhasthelookandofapremiumproductexperience.Andthatiswhatthecustomers
Farnborough has collected many awards for its exceptional customer service and operational excellence, but the
H
FARNBOROUGH AIRPORT AVIATION, AEROSPACE & DEFENCE | 31BUSINESSFOCUSMAGAZINE.COM
airport can claim leadership on yet another front: it is setting the standard for sustainability within its Farnboroughsector.Airport was the first business aviation airport in the world to be certified as carbon neutral in 2018, well ahead of its competitors. And just a few weeks ago, the management announced some of the industry's most ambitious net-zero targets to reduce the airport's controllable emissions by over 90% by 2030. "These are very ambitious targets not just within business aviation, but in the broader aviation industry," Mr Geere points out.
NET-ZERO ROADMAP
Simon Geere, CEO, Farnborough Airport.
We applaud Farnborough Airport's leadership in sustainable aviation fuel (SAF) education and development. World Fuel Services remains committed to supporting Farnborough's sustainability initiatives by providing carbon-reducing options for business aircraft and continuing to aid in procuring sustainable Learnfuels.
THE NEW TRAVELLER
"These passengers are becoming aware of the key strengths of business aviation, and it is not just about the luxury – they appreciate the connectivity and convenience – flying where they want to, without the queues and the hassles of commercial passenger airports. Many of our customers have complex travel itineraries that simply couldn't be accomplished using scheduled airlines."
going to be our licence to grow," affirms Simon Geere.
FARNBOROUGH AIRPORT 32 | AVIATION, AEROSPACE & DEFENCE BUSINESSFOCUSMAGAZINE.COM
"Finally, they value the assurance, an increasingly important attribute – you're unlikely to be delayed, your flight won't get cancelled and
choose Farnborough Airport because of our sustainability credentials, alongside our market-leading state-of-the-art facilities and our exceptional levels of customer care."
EMPLOYER OF CHOICE
To this end, the airport is going to invest in replacing its heating systems and electrifying its ground vehicles, amongst a range of other environmentrelated initiatives. Farnborough also hopes to reduce emissions from aircraft and has decided to promote Sustainable Aviation Fuel (SAF), temporarily price matching it with that of Jet Fuel in order to spotlight its commercial"Sustainabilityimportance.really has an impact on absolutely everything we do and is fundamental to our future success. And that's why it's one of our core strategic focuses. And ultimately, it's
Interestingly, in the postpandemic environment, demand for that premium product has been increasing, he claims, pointing out that a new type of traveller is emerging – one that has come to value, amidst the chaos of commercial passenger airports, the advantages of business travel.
more about World Fuel's solutions to help you on your path to net zero at TechnologyFuelaviation.wfscorp.com/sustainability.|TripSupport|PaymentSolutions|Logistics|Sustainability
Farnborough has remained more or less unscathed even during the challenging and changing circumstances of the last few years – an achievement which can be attributed, to a great extent, to the human factor."Without question, people are our most important asset, and engaging with our staff has been one of our priorities," affirms Simon Geere. "A telling aspect of how we treat our employees was seen during the pandemic. We ensured that all our staff had the support they needed, and we didn't make one"Unlikeredundancy." commercial passenger airports, especially
"We want to be an employer of choice. We expect to achieve record numbers this year and anticipate growth next year. We need to make sure we've got the resources to continue to deliver a premium product."
in the UK, we retained all our employees; in fact, we have increased our headcount. As a result, Farnborough has remained better resourced than the commercial passenger sector in the wake of the pandemic, fully able to meet the increasing demand levels."
He admits, though, that as commercial passenger airports are now starting to ramp up their own operations, the management has to work particularly hard to retain and motivate employees. To this end, new measures and incentives have been introduced.
On the Path to Net Zero
Significant investments in the facilities and infrastructure have been made over the last 20 years, and Farnborough Airport has become not only the business aviation gateway to London but also a major employer and contributor to the region's development, working with charitable and community initiatives and supporting local employment."Thereare thousands of jobs linked directly or indirectly to the airport, the epicentre of an aerospace business hub, and while our economic role for businesses is very clear, we also need to win the hearts and minds of our local communities."
"We are now launching our new apprenticeship scheme in September, in cooperation with Farnborough Technical College. It makes a lot of sense to train, develop and get people excited about the industry that we're in, and sourcing our employees from the local community is fantastic."Speaking about the coming months, Simon Geere reveals that the plan is to use this record-breaking year as a springboard to reposition Farnborough Airport. "We want
"This investment is a signal of our competence and a manifestation that Farnborough is moving forward as a premium travel product," concludes Simon Geere.
In addition, putting that glamour back into the experience is something that many will enjoy, and Simon Geere believes that Farnborough Airport has a role to play in promoting that aspirational product that for an increasing number of passengers is becoming an increasingly desirable purchase.
RAISING THE PROFILE
In line with its aspirations, Farnborough is about to commence work on its new third hangar, which will provide 175,000 square feet of temperature-controlled hangar space to its base operators, an investment worth £55 million.
you're not going to be exposed to the crowds and masses of people as you go through the process. Connectivity, convenience and assurance are the three main reasons why we are seeing increased demand, on top of our core market."
The new hangar will meet the highest BREEAM environmental rating standard, meaning it will be within the top 25% of non-domestic buildings for sustainability performance.
to align more with the premium travel market and elevate the brand of Farnborough through association with others."
FARNBOROUGH AIRPORT AVIATION, AEROSPACE & DEFENCE | 33BUSINESSFOCUSMAGAZINE.COM
GRANTLEY ADAMS INTERNATIONAL AIRPORT 34 | AVIATION, AEROSPACE & DEFENCE BUSINESSFOCUSMAGAZINE.COM
AS THE AVIATION INDUSTRY RECOVERS FROM THE EFFECTS OF THE COVID PANDEMIC, GRANTLEY ADAMS INTERNATIONAL AIRPORT IS NOT ONLY REBUILDING ITSELF BUT PROVIDING SUPPORT TO OTHERS.
B
A
y 2016 the airport was the eighth busiest in the Caribbean region, as well as the third busiest in the Lesser Antilles after Queen Beatrix International Airport in Aruba and Pointe-à-Pitre International Airport in Guadeloupe.
To this day the airport, also known as GAIA, is an important air link for cruise ship passengers departing and arriving at the Port of Bridgetown, and a base of operations for the Regional Security System (RSS), and the Regional (Caribbean) Police Training Centre.
KINDNEW OF HUB
In the past, GAIA has served as a hub for the now-defunct Barbadian carriers, Caribbean Airways and REDjet. It has also acted as the home for the charter carrier West Indies Executive Air and used to host the flight training school Coconut Airways.
GRANTLEY ADAMS INTERNATIONAL AIRPORT AVIATION, AEROSPACE & DEFENCE | 35BUSINESSFOCUSMAGAZINE.COM
When we last spoke with GAIA, the airport had big plans for the future.
PROJECT MANAGED BY: RASH UDDIN
Located in the scenic town of Seawell, in Barbados parish of Christ Church, Grantley Adams International Airport is the island's international airport, the only designated port of entry for people arriving and departing the country by air. Operating as one of the major gateways to the Eastern Caribbean, the airport offers direct services to destinations across the United States, Canada, Central America, and Europe.
Formerly known as Seawell Airport, GAIA takes its name from the first Premier of Barbados, Sir Grantley Herbert Adams, being named in his honour after his death in the 1970s.
Boxill also pointed to the airport's plans to cater to people moving through, rather than to, Barbados, building on the airport's previous hub status.
36 | AVIATION, AEROSPACE & DEFENCE BUSINESSFOCUSMAGAZINE.COM
"WHAT WE'VE FOUND IS YOU GET GOOD FEEDBACK FROM PASSENGERS LEAVING THE COLD CLIMATE OF NORTH AMERICA AND EUROPE ENJOY WALKING STRAIGHT OUT OF THE AIRCRAFT INTO THE BARBADOS SUNSHINE,"
Duty Free Shopping The Refinery Fine Tobacco & Spirits We are a smoker's requisite and spirits connoisseur's home. The Refinery carries a variety of popular brands of spirits, liqueurs, wines, beer, tobacco, cigarettes and cigars. Departure Lounge, Grantley Adams Intl. Airport Seawell Christ, Church, Barbados, W.I +1 (246) 428 0284 refinery@sungroupinc.net www.refinerydutyfree.com
AN AGE OF EXPANSION
"In addition to being a hub for the Eastern Caribbean, it is also an air-sea transfer port, the largest in the Caribbean after San Juan. Ten per cent of our traffic or about 120,000 passengers fly into Barbados to connect with cruise ships," Boxill said at the time.
During our last interview with the leadership of GAIA, the airport had expansions planned for the next three to four years that would double the airport's existing expansion efforts, with both big and small changes on the"Whathorizon.we've found is you get good feedback from passengers leaving the cold climate of North America and Europe enjoy walking straight out of the aircraft into the Barbados sunshine," said Neville Boxill, CEO of the airport. "But we are still doing the jet bridges for older passengers and passengers with reduced mobility. We are beginning that project in two or three years to improve the customer experience."
"Barbados is a significant port in the Eastern Caribbean and that is a significant portion of our business that we're working to improve. We are constantly looking at better ways to serve those customers. We make sure the customer experience is a positive one."
GRANTLEY ADAMS INTERNATIONAL AIRPORT AVIATION, AEROSPACE & DEFENCE | 37BUSINESSFOCUSMAGAZINE.COM
PUSHING AHEAD
These plans were all put in place before the pandemic, and it is no surprise to learn that Covid-19 has disrupted the airport's existing plans. 13 bidders prequalified for the project to expand and improve the GAIA terminal through a public-private partnership in August 2020, and although these plans have not been cancelled, the tender process has not been updated in some time.The most recent update was in November, when Barbados's government information service announced, "The PPP project is in the procurement phase.
"BARBADOS IS A SIGNIFICANT PORT IN THE EASTERN CARIBBEAN AND THAT IS A SIGNIFICANT PORTION OF OUR BUSINESS THAT WE'RE WORKING TO IMPROVE. WE ARE CONSTANTLY LOOKING AT BETTER WAYS TO SERVE THOSE CUSTOMERS. WE MAKE SURE THE CUSTOMER EXPERIENCE IS A POSITIVE ONE."
That was on top of plans for terminal expansions, a brandnew air traffic control tower complex, and new plans to transition the airport's power supply entirely to solar power while instigating a new, and greener sewage treatment facility.
GRANTLEY ADAMS INTERNATIONAL AIRPORT 38 | AVIATION, AEROSPACE & DEFENCE
The government will retain ownership of Grantley Adams International Airport, while the private owner in the partnership will be able to use the airport's assets and invest in and expand the airport in a lease-like arrangement until the partnership comes to an end when assets will be returned to theHowever,state.
With the impact of the Covid-19 pandemic on the aviation sector, GAIA Inc. has been reviewing the structure of the PPP."
The announcement also added that "the 13 prequalified bidders will receive requests for proposals in the first quarter of 2022 when the restructuring of the transaction is complete." The winning proposal will be selected with the advisory services of the International Finance Corporation (IFC).
while GAIA's plans to build its status as a transport hub are still in progress, the airport has also been performing a vital infrastructural role in other sectors.
The airport will soon be providing a home to the World Food Programme's logistics hub, making it easier for food supplies to be transported to Caribbean countries impacted by natural disasters. Wilfred Abrahams, Barbados's Minister of Home Affairs, and Information has announced that the programme's new hub will be set up in the vicinity of the Grantley Adams International Airport, where it will have easy access to the runway, Barbados' network, and the rest of the Caribbean.Themain component of the hub will be a large warehouse to allow the World Food Programme to pre-position food and other necessary supplies for the aftermath of disasters. The hub's design will also include a training centre and offices to allow for more effective disaster response.Atthe Conference Room in the Jones Building of Webster Business Park in St Michael, an agreement was signed to cover the hub and the leasing of the land on GAIA's property. At the signing of the agreement, Abrahams said, "It is going to be a massive facility that allows for training. We plan to do serious training there in disaster management, disaster resilience, and all related fields, and it is going to be a massive warehouse that is not just for Barbados, but also for the rest of the Caribbean and in some cases, it might get into the central Americas if necessary."GAIA'splans may have been interrupted, but the airport continues to evolve and find new ways to support the country and the region at large.
GRANTLEY ADAMS AIRPORT
AVIATION, AEROSPACE & DEFENCE | 39
INTERNATIONAL
"It puts in perspective why we do what we do," he insists. "I can talk to people saved by our products or products like ours. We are actively saving lives, and that is why we work so hard to get things done. It's literally a
CONTINUING TO PROTECT & SAVE LIVES
James Kempston, CEO, NP Aerospace.
PROJECT MANAGED BY: DEAN BROWN
"We are providing a significant amount of product into Ukraine," Kempston acknowledges.
matter of life or death if things don't go fast enough or aren't done to the utmost quality. Zoom is great but sometimes you need to get right in front of Kempstonpeople."
NP AEROSPACE 40 | AVIATION, AEROSPACE & DEFENCE
W
SINCE WE LAST TALKED TO ARMOUR SYSTEMS MANUFACTURER NP AEROSPACE, THE COMPANY HAS BEEN EXTREMELY BUSY.
also saw the journey as an opportunity to give back, donating through Brave Ukraine to support Ukraine's people through humanitarian efforts, food, water, and shelter. He also had the honour of meeting Mayor Vitali Klitschko of Kyiv, talking privately with him about what he's doing for the city and how the war is affecting it.
"I just got back from Kyiv recently. Obviously, there are various current situations driving the need for NP Aerospace to go out there, but also my leadership style means I like to get directly involved with customers and the business," Kempston says, adding "To the point of going into a war zone."
Even now, NP Aerospace's products are playing an important role in this war.
It is not a trip anyone would take without good reason, and for Kempston, the trip provided an essential perspective on the work NP Aerospace does.
It has been three years since we last met with James Kempston, CEO of NP Aerospace. A lot has happened since then. "We have been busy, to say the least, but in a good way," Kempston tells us. "We've been sticking to our forecasts for growth. We are growing year-on-year, not only on our top line but also in our profit. We are winning significant contracts. Business is always challenging but we are progressing as expected."
hen we speak to Kempston he has just returned from a business trip, which is not unusual in the post-lockdown era, but where he has been was a surprise.
NP AEROSPACE AVIATION, AEROSPACE & DEFENCE | 41
the most versatile protection technology protecting people and things that matter® www.SKYDEX.com | Denver, CO USA | info@skydex.com TECHNOLOGY THAT PROTECTS For 20 years, we have been providing partners with market-proven solutions and custom designed enhancements that elevate their products in the market. 12,000+ Deck Panels for Marine Craft 4.2 Million+ Helmet Pads for Armed Forces 125,000+ Blast Floor Mats for Armored Vehicles 600,000+ Knee and Elbow Pads 25 Million+ SportingPerformanceProducts
Recently, our team has developed market changing solutions for impact protection and comfort in helmets. Through our partnership with leading component innovator, Helmet Comp, SKYDEX has engineered high performance helmet innovations for the most challenging environments. With unmatched fit, stability and comfort, combined with effective energy absorption, SKYDEX offers solutions with a focus on optimizing user effectiveness in the battlefield through both comfort and protection that can be trusted.
Every impact is unique, comfort is subjective, and different applications require different customized solutions. SKYDEX is unlike traditional materials in the marketplace. SKYDEX has invested in a world-class on-site research and development facility to design and evaluate solutions quickly and efficiently. Our team validates solutions using an array of impact, pressure, and vibration measurement tools. We design, prototype, test and manufacture in a seamless process to rapidly engineer a product concept for our clients.
SKYDEX
SKYDEX was born from a single patented innovation and passion for protection. From that one patent, we have expanded geometry profiles, industry applications, and markets served, globally. Today, SKYDEX holds over 100 patents, making us one of the most exclusive technology companies in the space. Our technology applies to virtually every industry. With proven expertise in impact mitigation, vibration control and cushioning, our technology allows us to distribute pressure, provide greater comfort and precisely tune the response to mitigate impact—which ultimately results in reduced risk of injury, pain, and fatigue for our users.
AVIATION, AEROSPACE & DEFENCE | 43BUSINESSFOCUSMAGAZINE.COM
At SKYDEX, we believe that optimal performance demands game-changing innovation. Through continuous research and investment in our technology, we are constantly expanding our reach and establishing new partnerships— all with the goal of creating products that are engineered to protect and maximize performance. Our team of engineers and product development specialists bring industry-leading expertise and a collaborative approach to every project as we work with clients and partners to transform their position in the marketplace.
Partnerships, like with NP Aerospace, offer us the opportunity to tackle the most pressing challenges facing the Defense Industry. From ongoing innovations that enhance ballistic plate performance to vehicle blast mitigation and helmet solutions – SKYDEX provides energy attenuating solutions that exceed performance requirements.
Founded in 2001 and based in Denver, Colorado, SKYDEX is a global leader in advanced impact mitigation and energy absorption solutions. From armored vehicles to bomb suits, helmets and body protection, running shoes and ergonomic seating, SKYDEX is driven by a single purpose: "Protecting People and Things That Matter." With technical expertise and proprietary geometries, advanced SKYDEX materials are used to protect hundreds of thousands of lives across a wide range of applications, such as vehicle protection, marine performance, sports protection, blast and ballistics, work wear/PPE, electronics and more.
By combining our U.S. based on-site manufacturing with our proven global manufacturing network, SKYDEX can serve projects of all sizes and specific program requirements. Our team collaborates closely with clients around the world to determine the best way to cost effectively manufacture components and maximize speed to market.
To learn more SKYDEX Technologies, visit: www.skydex.com
AN EVENTFUL THREE YEARS
NP AEROSPACE 44 | AVIATION, AEROSPACE & DEFENCE BUSINESSFOCUSMAGAZINE.COM
NP Aerospace was in a strong position thanks to long-running contracts, a decent order book going into the pandemic, and the company's position as an essential business. But even with those advantages on its side, the firm continued to grind through business development and sales channels.
"Comingoutbreak.outof Covid while continuing to grow the business, and doubling in size over two years, has been our biggest achievement," Kempston tells us. "We were dealing with lockdowns, Brexit, global supply chains, but we and the team have managed it successfully."
The war in Ukraine dominates the news today, but it is only the latest in a series of worldshaping events that have taken place since we last talked to Kempston. Perhaps the biggest, aside from Ukraine, was the Covid-19
When the pandemic began, it was a period of uncertainty across every nation and business sector, but the speed of reaction was critical.
"It was important to move quickly but with a sense of purpose and direction," Kempston recalls. "From the first part of COVID we had a daily start of work call to review everything from the previous day, including changing political positions, what each country was doing differently and how it would affect our business, our contracts and our people from a health and safety standpoint. We did that every day through the initial Covid period."
This ability to persist and reliably deliver in difficult situations has become a key part of NP Aerospace's reputation as a provider of high-quality, highperformance products.
LTD.
AVIATION, AEROSPACE & DEFENCE | 45BUSINESSFOCUSMAGAZINE.COM
We are dedicated to exceeding all our customers needs, honoring the commitments we have made to them showing pride, enthusiasm and dedication in everything we do.
Shaw Sheet Metal has considerable resources running five state of the art fiber laser systems with automation, folding and pressing facilities for products up to 4 metres long and a full in house powder coating plant.
Shaw Sheet Metal (Rugby) Ltd are a Dynamic Engineering Company established over 30 years ago.
No matter how Large or Small your project is, we are suitably placed to help with all your needs.
Major investment over the last five years has enabled Shaw Sheet Metal to continually seek those small improvements in manufacturing processes with the objective of increasing quality and reducing waste whilst maintaining competitiveness.
Shaw Sheet Metal have been a regular supplier of mechanical piece-parts and sub-assemblies to NP Aerospace since kicking off their relationship back in 1998.
The One Stop Shop for all you manufacturing requirements!
In that time Shaw Sheet Metal and NP Aerospace have worked closely together on many projects, typically of a military or defence related Wenature.look forward to continuing our working relationship and supporting NP Aerospace for many more years to come.
Registered to the ISO 9001: 2015 quality standard, we employ the most highly skilled, experienced welding and fabrication workforce using the latest fiber laser cutting technology and CNC folding machinery.
SHAWwww.shawsheetmetal.co.ukSHEETMETAL(RUGBY)
TURNKEY MANUFACTURING SOLUTIONS
"Things like body armour, plates, and shields are all off the shelf. Those sales quadrupled over the last year and the year before. We don't expect growth at that rate this year but expect it to continue to Kempstongrow." puts this growth down to a much stronger distribution network, driving people to want to work with NP Aerospace in new markets.
But while this is a growing segment, it is clear that Kempston still retains his real passion for researching and developing new ideas and solutions.
AN EVOLVING OFFERING
The last time we spoke with Kempston, he told us about a new direction for the company, opening up a catalogue of off-theshelf armour products alongside their more bespoke line. It is an investment that has paid off.
NP AEROSPACE 46 | AVIATION, AEROSPACE & DEFENCE BUSINESSFOCUSMAGAZINE.COM
"We're still very fast & agile even as we're becoming slightly larger than an SME," Kempston says.
"We have successfully commercialised and certified our new generation of bomb suits, the 4030 ELITE Bomb Disposal Suit. It has been certified in the US market under the NIJ specification. That's our commercial off-the-shelf product bought by FBI and police forces in the US and other global markets," Kempston points out.
NP Aerospace's continued growth, while in line with forecasts, also means the business is changing.
"It helps that I'm a physicist and engineer. I started in defence in an R&D role, and I still get heavily involved with the R&D team at NP Aerospace. "It's partially
"That reputation is something that carries us into new markets and is something existing customers come back and buy again for," Kempston tells us. "When you're using something that will save your life, quality and performance are what you look for."
NP AEROSPACE AVIATION, AEROSPACE & DEFENCE | 47BUSINESSFOCUSMAGAZINE.COM
driven because I'm a CEO who loves R&D, but we also spend 3% of our budget on R&D. That's not including our own internal R&D. We have a healthy and active budget reinvesting in the development of products, new materials, and new processes."
"It doesn't change too much in terms of my control of the company, but it does sometimes make decision-making a little easier and faster. There's only one cook in the kitchen," he says. "But my reasoning behind it was it is a good investment. I foresaw continued opportunity, and it just made a lot of sense."
"This year will probably be three times the sales of last year, massive growth due to what's happening in Europe. That is not sustainable in itself. Companies like ours tend to have explosive growth in sales which will help in the short term," Kempston observes. "But long term we intend to continue growing the business through large programme delivery, diversification into new export markets and potential strategic acquisitions."
There is no denying there are difficult times ahead, particularly with the ongoing situation in Ukraine, placing NP Aerospace's products in high demand, but Kempston is taking a long view.
NP Aerospace has primarily been known as an armour supplier, but it is offering much more than that. The company's range includes oncology beds for major healthcare providers, composite engineering and manufacturing and vehicle systems and services covering innovations such as hybrid electric military vehicle systems.Onething that has changed is that Kempston is taking his handson attitude toward the company to a whole new level, having now purchased the remaining 50% of shares in the business to become NP Aerospace's sole owner.
ROGUE VALLEY INTERNATIONAL-MEDFORD AIRPORT 48 | AVIATION, AEROSPACE & DEFENCE BUSINESSFOCUSMAGAZINE.COM THE ROGUE VALLEY INTERNATIONAL-MEDFORD AIRPORT HAS RECOVERED FROM THE IMPACT OF THE PANDEMIC, BUT THAT IS ONLY THE BEGINNING OF ITS STORY. PROJECT MANAGED BY: RASH UDDIN OREGON TRAILBLAZERS
A
nd right now, those numbers are growing.
ROGUE VALLEY INTERNATIONAL-MEDFORD AIRPORT AVIATION, AEROSPACE & DEFENCE | 49BUSINESSFOCUSMAGAZINE.COM
"We're experiencing tremendous growth here in Southern Oregon. I want to say in part because of the management team, but a lot of it is we are so remote from any competition," says Jerry Brienza, Director of the Rogue Valley International-Medford Airport. "We consider our competition to the south to be Sacramento, and our competition to the north is Portland and they are a four-and-a-half-hour drive away, unlike other airports where within two hours you can be at five different airports."
"Peoplepurposes.store planes here because of the tax advantages we have over California," Brienza says. "They drive up or fly here commercially to pick up their aeroplane when they want to take it out. So, we are thriving because of that as well to the point where we are out of hangar construction spaces & building two new general aviation sites to support demand."
As Oregon's southernmost commercial service airport, MFR draws a lot of people from midto-southern Oregon as well as Northern California. The airport attracts passengers for commercial aviation and general aviation
Next to the city of Medford, Oregon's central business district, just north of the I-5/Highway 62 interchange, lies the 855 acres that are home to the Rogue Valley International-Medford Airport (MFR). Serving the Southern Oregon and Northern California regions, and the residents of Jackson County, MFR carried out over 43,000 aircraft operations in 2018, serving over a million passengers.
50 | AVIATION, AEROSPACE & DEFENCE BUSINESSFOCUSMAGAZINE.COM
VITAL SUPPORT
"WE'RE TREMENDOUSEXPERIENCINGGROWTHHEREINSOUTHERNOREGON. I WANT TO SAY IN PART BECAUSE OF THE MANAGEMENT TEAM, BUT A LOT OF IT IS WE ARE SO REMOTE FROM COMPETITION."ANY
The airport has also faced its own challenges, and like most of the aviation industry, it has just come through a challenging couple of years.
Let us put our industry leading 50 years of airport experience to work for you - reducing your overhead while improving your airport's safety. +1www.protecfire.com8002426352 · info@protecfire.com Aircraft Rescue Firefighting (ARFF) Emergency Medical Services Airport AdditionalTrainingOperationsNeedsServicesatNo Cost! PERSONNEL • PREPARATION • PERFORMANCE PRO-TEC FIRE SERVICES A Dviion of J J v Se vi es n + Parking & Valet Management + TSA Approved Remote Airline Check In + Shuttle & Fleet Maintenance Services + Curbside & Ground Transportation + Remote Management Services + Parking Facility Planning + Terminal & Facility Maintenance + Concierge Services + Wheelchair Assist + Revenue MarketingEnhancementPrograms + Safety and airportforInnovativeSecuritysolutionsaquickly-evolvingenvironment.SP + Airport Services Jason Finch, Senior Vice President - West Airports m: 786-367-2130 e: jfinch@spplus.com P.O. Box 280567, San Francisco CA 94128 spplus.com | parking.com | bagsinc.com
"As you can guess our passenger numbers were on the rise every year between 8-12% until the pandemic hit and they dropped by 50%,"
Rogue Valley InternationalMedford Airport is not only about serving passengers, however. Oregon, alongside Washington State and California, experience a tremendous number of forest fires, meaning the airport plays a vital role in the support of firefighting efforts. The airport provides a staging post for the forestry service and firefighters."Weareexpanding the ramp space they operate from by almost 300% to support those firefighting activities," Brienza explains. "We can only park one VLAT [Very Large Air Tanker] at a time to fill up with fire retardant, and we are going to accommodate four firefighting apparatus at any one time. Our objective is to get them in, fill them up and get them out as fast as possible to fight and suppress those fires."
Jerry Brienza, Airport Director of Rogue ValleyMedfordInternational-Airport.
Brienza recalls. "So, bringing those numbers back up to speed was a task. We have recovered quite nicely, but there are still pilot shortages. We lost a substantial number of airline representatives, not just pilots but airline staff in every facet of the industry."
As customer demand has risen, it has been difficult to ensure staffing levels rise to meet
ROGUE VALLEY INTERNATIONAL-MEDFORD AIRPORT AVIATION, AEROSPACE & DEFENCE | 51BUSINESSFOCUSMAGAZINE.COM
"Afterit. the pandemic people left just because they wanted out of the industry. A few other people left because of mandatory vaccines. So, the shortage became even worse," Brienza points out. "We're trying to bring folks back to work."
However, Brienza also has the vision to train up the next generation of airline staff.
Airport constructs a new jetbridge as airlines send larger aircraft to the airport.
ROGUE VALLEY INTERNATIONAL-MEDFORD AIRPORT 52 | AVIATION, AEROSPACE & DEFENCE
"To help the airlines we've been evaluating the opportunity to build an aviation centre of excellence here at the airport which would support the education needs not just for pilots but aircraft mechanics, aviation engineers, airport management," he says. "It would be an aviation school of excellence that put people back into the workforce."
In an effort to spur economic development revenue, airport constructed a cargo facility that includes both office and garage space.
"We have people learning to fly before they even get their driver's license!" Brienza laughs.The airport is working with the regional school district, high school superintendents, & regional community colleges as well as four-year degree universities."Theyare excited about participating in the aviation programs we're tossing around," Brienza says. "It is still a vision at this point, but we are doing due diligence to see if this is a possibility. It seems most educational organisations are on board with it, so we're full steam ahead. It will be
IT WILL BE A $20 MILLION INVESTMENT IN INFRASTRUCTURE, THE BUILDING ITSELF, TAXIWAYS AND SO ON IF IT COMES TO FRUITION."
It is an ambitious project, but it is not one the airport is looking to take on alone. Rogue Valley International-Medford Airport has established a partnership with a charter school and is offering a pilot programme for people as young as 16.
"We have a tremendous amount going on. The Antonov stops in our airport half a dozen times a year. We are expanding our aprons to bring in more G8 aircraft and pilots," Brienza says. "We are looking at terminal improvements, expanding our terminal footprint. We are exceeding capacity at the terminal because of our growth in passengers. It is nice we are at 2019 levels again, but we need to grow with that. By 2040 our numbers are forecast to double, so we really need to start planning for terminal expansion today."
ROGUE VALLEY INTERNATIONAL-MEDFORD AIRPORT AVIATION, AEROSPACE & DEFENCE | 53
"RIGHT-SIZED CITIES"
It is a worthy investment. Brienza is a keen advocate for the"Theregion.weather's outstanding. We don't get a lot of rainfall, just enough to fill our lakes. We have a substantial number of sunny days, no wind, no cold winters," Brienza points out. "We have a great tourism industry, including the secondlargest Shakespeare festival in the world. We have 128 wineries just in our county alone. It's a big vineyard area, and our economic development agencies are working on making this a Sportsplex area. We have state-of-the-art softball fields in the area and are starting work on a mega Sportsplex to bring people here internationally. It is just a fantastic area, one of those right-sized cities."
a $20 million investment in infrastructure, the building itself, taxiways & so on if it comes to fruition."
Meanwhile, Rogue Valley International-Medford Airport has big plans for the future. As well as expanding the firefighting ramp, the airport's expanded facilities will also serve cargo operations.
OF SIGNIFICANT EXPANSION
PASSENGER GROWTH
THE
AWARDED SAN ANTONIO INTERNATIONAL
BEST-PERFORMANCE AIRPORT IS IN THE PROCESS AIMED MEETING THE NEED FOR EXPECTED WHILE ELEVATING TRAVEL
EXPERIENCE.PROJECT
AT
SAN ANTONIO INTERNATIONAL AIRPORT 54 | AVIATION, AEROSPACE & DEFENCE
MANAGED BY: RASH UDDINTO FLY
INSPIRED
International and guide the airport through the challenging two years – a job done well.
S
SAN ANTONIO INTERNATIONAL AIRPORT AVIATION, AEROSPACE & DEFENCE | 55
RISING HIGH
He affirms that in 2022, the airport has been slowly increasing traffic and passenger numbers are continuing to rebound – almost all airlines increased their operation from SAT with the largest increases in service recorded with Volaris, JetBlue, Frontier Airlines and VivaAerobus."Withover 10 million passengers served, 2019 was a record-breaking year for SAT. This year, we anticipate handling around 9.5 million passengers, with 10 million predicted for 2023," says Mr Saenz.
Built in 1941 as a military base, San Antonio International Airport (SAT) became a commercial airport in 1953. Ever since then, the airport has played a major role in contributing to the city's and the region's economic development.
an Antonio International's economic impact was rated at $5.2 billion based on a 2018 study," says Mr Jesus Saenz, Director of Airports of San Antonio Airport System, the administrative body in charge of the city's two airports.Anexperienced professional, Jesus Saenz assumed his role just a few weeks before the onset of the Covid-19 pandemic, following a long and varied career in the aviation industry. Starting in the early 1990s in United Parcel Service, he later transitioned to Houston Airport System, where he spent 25 years before leaving as a Chief Operating Officer in 2020 to take on the responsibility of the management of San Antonio
THE PREMIER TRAVEL RETAILER IN THE AMERICAS discover more at dutyfreeamericas.com
UETA Duty Free opened in the San Antonio International Airport in 1967. As the airport has grown, so has our store. During our time in San Antonio, we have dealt with the 1994 Mexican peso crisis, the terrorist attacks on September 11, 2001, and the 2008- 2009 financial crisis. In spite of these challenges, we took advantage of additional space available next to our existing store in Terminal A and invested more than $1 million to expand and redesign of our store to complement the theme used in the terminal remodel then underway. We also worked with a local architect to incorporate a Fiesta-inspired color scheme in the new store. Airports all over the world, as well as the travel retail industry, were devastated by the COVID-19 pandemic. Throughout the pandemic we have been able to work as partners with the San Antonio Airport System to continue to operate our business. Director of Airports Jesus Saenz and his staff worked closely with our ownership and local management to help us safely reopen our store as soon as possible after being closed during the pandemic.
AVIATION, AEROSPACE & DEFENCE | 57BUSINESSFOCUSMAGAZINE.COM
The San Antonio City Council recently approved a $2.5 billion Terminal Development Program which includes the design and construction of a third terminal at San Antonio International Airport (SAT) to meet the needs of expected exponential passenger growth. We are excited about the future of the San Antonio Airport as it embarks on this new program, along with the efforts already begun such as a runway extension, upgraded electronic video information displays, expanding the security checkpoints, and adding new concessionaires. We are proud of our long history in San Antonio, and we look forward to working with Director Saenz toward his ultimate goal of making the San Antonio International Airport the airport of the future and one the entire San Antonio community will be proud of. www.uetainc.com
UETA A taste of home when you are traveling
San Antonio Airport
A proud partner of the San Antonio International Airport, Duty Free Americas (DFA) is the leading travel retailer in the Western Hemisphere. We carry an extensive selection of world known brands including perfumes, cosmetics, wines, spirits, tobacco, edibles, luxury leather goods, watches, jewelry, sunglasses, and travel-exclusive merchandise. Our mission is to offer our customers quality products, cost savings, and a convenient, stress-free shopping environment. We work towards always meeting vacationers' and business travelers' needs and have established a reliable, distinguished retail footprint across the globe. With our corporate headquarters in Hollywood, Florida, Duty Free Americas operates more than 200 stores in major airports, on the U.S. border with Canada and Mexico, and in parts of the Caribbean, Central America, South America, Macau in China, and Israel. Our primary distribution center is in Laredo, Texas. We also operate regional warehouses throughout the U.S. In addition to our duty-free stores, we also operate several branded boutiques, like Michael Kors, Coach, Kate Spade, and Montblanc, in airports in the United States. Duty Free Americas maintains market-specific identities and continues to expand, while offering high-end products at competitive prices in a luxury retail environment. With the best brands in the world, a dedicated sales staff, and a commitment to technology and luxury merchandising, DFA continues to enhance and expedite the consumer shopping experience.
OPERATIONAL EXCELLENCE
"We are trying to attract additional nonstop destinations to different cities in the US and globally. In the wake of the pandemic, we also predict an uptake in our international air service south of the United States.""Wecontinue to work towards increasing our air service into Mexico and hopefully soon into South America and Central America and the Caribbean," he affirms, noting that as the airport starts to expand its service, it is important to continue to build relationships with all stakeholders and entities related to the airport.
Jesus Saenz, Director of Airports of San Antonio Airport System.
SAN ANTONIO INTERNATIONAL AIRPORT 58 | AVIATION, AEROSPACE & DEFENCE BUSINESSFOCUSMAGAZINE.COM
"We work closely with our corporate sponsors to identify specific destinations that they find most attractive, and there is always a collaborative effort between us and the community, working together to ensure that we're providing the best possible airport service to all of the citizens here in San Antonio."
The airport today occupies over 2,600 acres with two terminals and 24 gates, accommodating regular commercial services provided by 11 domestic and international airlines.
In 2020, SAT earned the coveted awards for customer service – "Best Airport with 5-15 Million Passengers in North America" and "Best Hygiene Measures by Region (North America)", the latter introduced as a way for airports to gauge customer response to new hygiene measures and to recognize airports' success in dealing with hygiene during Covid-19.SATscored high in overall satisfaction, courtesy of airport staff, courtesy at check-in, terminal cleanliness, ease of way-finding, ease of connections, courtesy of inspection staff, internet/ Wi-Fi access, waiting time at passport/ID inspection, safety andFinally,security.this year, San Antonio International Airport was recognised as one of the best airports in the world for exceptional customer experience as voiced by travellers and was one of the recipients of the 2022 Airport Service Quality (ASQ) Awards from Airports Council International."Nowmore than ever, it's important to listen to our customers. This highly regarded award is validation for every employee on our team. It's an incentive to continue our work, listen to our customers and surpass their expectations," says Jesus Saenz.
SAN ANTONIO INTERNATIONAL AIRPORT AVIATION, AEROSPACE & DEFENCE | 59BUSINESSFOCUSMAGAZINE.COM
Some 5,000 badged employees make sure that the operation and services run smoothly and efficiently. Their excellent work has been duly recognised by numerous awards, including the top industry honour from the Airports Council International (ACI) World in 2015, 2016, 2017 and 2018 for Best Airport by size and region.
60 | AVIATION, AEROSPACE & DEFENCE BUSINESSFOCUSMAGAZINE.COM and your team at San Antonio International Airport for collaborating with Hudson and our partners to deliver Traveler's Best Friend Thankservice.youJesus H. Saenz, Jr.WOWDELIVERWETolearnmoreaboutHudson, visit us at www.hudsongroup.com Or follow us at @hudsontbf/hudson-group HUDSON_SAN_August_half page.indd 1 Offering a wide variety of the latest trends in jewelry, including sterling silver, stainless steel and a myriad of options for the traveler who loves to accessorize and accentuate his or her style. William P. Hobby Airport George Bush Intercontinental Airport (coming soon) HOU • IAH • SAT BRAND FOCUSED: Uniforms Company Stores CUSTOMER FOCUSED: Branded Goods  EMPLOYEEApparel FOCUSED: Awards Appreciation Incentives Company theprestigiousmark.comStores210-820-0093
Hudson is a travel experience company turning the world of travel into a world of opportunity by being the Traveler's Best Friend in more than 1,000 stores in airports, commuter hubs, landmarks, and tourist attractions. We operate travel convenience, specialty retail, duty free, and food and beverage
We are the largest operator of duty free stores in North America, leveraging the tremendous scale and scope of our parent company Dufry, the world's largest travel retailer.
Hudson strives to be a responsible corporate citizen for the communities it serves by partnering with local and national organizations and fostering a diverse and inclusive environment for all.
Aslocations.anindustry leader, we are anchored by the iconic and most recognized travel retail brand in North America – Hudson News. Our innovative travel retail concepts include Hudson Nonstop, Evolve by Hudson, and Hudson Automated Specialty Retail.
To learn more about Hudson, please visit us at hudsongroup.com, subscribe to our press releases, and follow our journey on LinkedIn and Instagram. www.hudsongroup.com
"Communication with passengers is key as the pandemic eases, to make them feel safe as they come back to what the normal process was," he continues. "We work together with the airlines to provide as much real-time information to the passengers as possible, in order to make travelling through our airport a pleasant experience."
To this end, the airport is now in the process of increasing capacity by adding more gates to its existing Terminals A and B, as well as investing in environmental measures to reduce its carbon footprint.
SAN ANTONIO INT. AIRPORT
THE AIRPORT OF THE FUTURE
AVIATION, AEROSPACE & DEFENCE | 61BUSINESSFOCUSMAGAZINE.COM
HUDSON
In food & beverage, we offer top brands ranging from quick service to restaurants and bars. Fan-favorite brands include Dunkin', Baskin Robbins, Starbucks, Joe & The Juice, and Plum Market. We also offer our signature "Traveler's Best" line of healthy Grab & Go meals and snacks in our travel convenience stores.
Our specialty retail portfolio comprises over 100 local and global brands. We also offer an assortment of exclusive specialty retail brands, including Brookstone, Ink by Hudson, Hudson Booksellers, and 5th & Sunset.
and programming for a major extension, adding a new Terminal C with 17 gates. In May, Mr Saenz presented to the City Council a detailed $2.5 billion Terminal Development Program (TDP) aimed at meeting the need for expected exponential passenger growth and the needs of the community.
"WE ARE GOING TO BE AN AIRPORT OF THE FUTURE – AN AIRPORT THE ENTIRE SAN COMMUNITYANTONIOWILLBEPROUDOF."
SAN ANTONIO INTERNATIONAL AIRPORT 62 | AVIATION, AEROSPACE & DEFENCE BUSINESSFOCUSMAGAZINE.COM
Mr Saenz points out that all of the airport's ground support equipment has just been electrified and the airport buildings are powered by green energy generated by solar panels installed on the roofs.In addition, the airport is in the middle of planning
"This is an investment in our city's future and our economic growth. We are going to be an airport of the future – an airport the entire San Antonio community will be proud of," he affirms.Inconcluding, he highlights a force without whom this achievement would not be possible. "An enormous amount of gratitude and thanks goes to our entire team for the work that they continue to do daily to ensure that we can provide this highly customer-centric level of service. They have stood steadfast throughout thick and thin. And we would not be where we are today without the team."
SAN ANTONIO INTERNATIONAL AIRPORT AVIATION, AEROSPACE & DEFENCE | 63BUSINESSFOCUSMAGAZINE.COM
The ultimate goal is to elevate the passenger experience, he says, and explains that once built, the new terminal and associated enabling projects, including a ground transportation centre, parking garage and terminal road realignment, will be able to handle passenger needs over the next 20 years.
Uche Ofodile, CEO, MTN Benin.
MTN BENIN
e have 7 million subscribers and close to 4 million mobile money subscribers," points out Uche Ofodile, CEO of MTN Benin.
"Benin has an average age of 18. We have a lot of young people. Their interaction with us will be different and we need to be ready for that," Ofodile points out. "Finally, the MTN brand is very strong across Africa. It has been here for many years and has grown up with people. For many people, MTN was their first SIM card, and we have evolved as a brand. In the past the brand's tagline was 'Everywhere you go', and we still believe that. But today the question is different. It is about understanding the needs of young people, of the businesses, of the government's ambitious agenda for Benin. The question now is 'What are we doing today?'"
The focus on building opportunities for young people can be seen in a project MTN Benin called "Yellow Video".
Around the world, telecommunications companies need to pay attention to the younger generations, and the latest evolving uses of communications technology, but this is even more true in Benin than elsewhere.
3g, and 4g, has introduced fintech such as mobile money and is looking towards 5G.
It has been an uphill effort to catch up the local market and infrastructure on ten years of technology. MTN Benin has taken the market through 2g,
For over 20 years MTN Benin has been the market leader in Benin, focused on delivering digital solutions for the Beninese supported by a strong core offering in the voice, data and fintech markets.
This strong customer base allows MTN Benin to enact Ofodile's real passion, investing back into the country. The MTN Benin Foundation has made over 6 billion CFA francs in investments over the last decade."Wesee our position not just as a business, but as part of the local landscape. Our goal is to ensure every person in the country has online access," Ofodile tells us.
MTN BENIN COMMUNICATIONS & TECHNOLOGY | 65BUSINESSFOCUSMAGAZINE.COM
EMPOWERMENTTHROUGHCONNECTION
"We're starting to see 5G be launched in South Africa, Nigeria, and we're hopeful that the conversation will come to Benin soon, and we hope to launch it as well," Ofodile says. "We grow with our customers. As they learn new skills, we provide them with new ways of doing things to achieve their ambitions. We do that in a way that is very different from other companies. We ensure our relationship with our stakeholders is not transactional. We look not only from a products and services point of view at what are young people doing but at how we fit with the lives of our consumers."
W
EMPOWERING A YOUNG COUNTRY
WITH A YOUNG MARKET AND RAPIDLY DEVELOPING TECHNOLOGY, MTN BENIN IS WORKING TO STAY AHEAD OF THE CURVE.
"It has become an opportunity for us to showcase not just local content but also our amazing young entrepreneurs across the country," Ofodile says. "This has been one of our most successful launches in the digital space. It
PROJECT MANAGED BY: JOHN HOLLIMAN
Carre Design is an integrated communication, marketing & event management agency.
Based in Cotonou, it has a sub-regional dimension and has in its portfolio public & private companies and institutions such as MTN, BAYER, GIZ, The World Bank and the Government of Benin.
contact@carredsign.comcarredesignafrica@gmail.com • + 229 6152 1214aDreamsMakewww.carredesign-africa.comYourReality 66 | COMMUNICATIONS & TECHNOLOGY BUSINESSFOCUSMAGAZINE.COM
Inchallenges.2003,CIS
CIS (Computer Information Systems) Group is a leading information systems supplier and integrator with a diversified portfolio of ITC products and services, and 50 offices spanning 30 countries, enabling the group to cater to the expansion of international enterprises such as MTN. We are the technology partner of choice for the largest technology vendors. HPE, HP Inc, Oracle, Microsoft, Microfocus, and VMWare to name a few. Trust built over the years with our Vendors and clients empowers us to have a dynamic local presence in Africa, Europe, and the Middle East.
very quickly became something bigger than we expected. Young people really adopted it, showcasing who they are and what they do to the world, and that has been phenomenal."
We aim to provide our clients with best-in-class, end-to-end solutions that enable them to optimize their performance, better equip themselves for growth, and meet ever-changing technology
Benin was founded as part of a commercial network of "business units" which has offered its clients a coherent approach needed for the build-up of a true roadmap in the area of the New Technologies of Information and Communication (NTIC).
For Ofodile, empowerment is clearly a topic that is close to her"Ifheart.youjust think about what's happened on the continent over the last decade or more, once people start to have access to data it changes not just the individual but the community and the economy," she tells us.
For an expert consultancy, dial +229 213 175 16/19 www.groupcis.com
MTN BENIN COMMUNICATIONS & TECHNOLOGY | 67BUSINESSFOCUSMAGAZINE.COM CIS
"If you look at our work from that point of view, you understand the responsibility we hold in our hands."
CIS Benin has the local market knowledge, technical expertise, and business acumen to engage with Service Providers, System Integrators in the local market.
MTN BENIN 68 | COMMUNICATIONS & TECHNOLOGY BUSINESSFOCUSMAGAZINE.COM
"We are opening opportunities for people who are not in the centre of the country. I am very passionate about this. Technology creates a degree of equity in the ecosystem. It allows people access to new opportunities. We believe everyone should have those opportunities, and 'everyone' is the key word there."
The challenge is that MTN Benin is racing towards a moving finish line, the technology, and the environment it exists in, is constantly in a state of change.
"The technology is changing very quickly, and the way people use technology changes with it," Ofodile says. "You have to make sure to stay on the cutting edge of digital and information security to make sure that your customers can use the technology safely.
A RAPIDLY CHANGING WORLD
She points to the difference mobile money has made in Benin, leaving behind the days when people would have to send money to their families by bus, rather than transmitting it instantaneously across the "Someonecountry.inthe far north can sell services to someone
Ofodile has seen this first hand, having recently travelled across the north of the country to look at how MTN Benin could expand its network footprint, explaining to local customers the difference between a 2G and a 4G site, and how it enables people to do so much more for business, education, and healthcare.
hours away, where just a few years ago that would have been impossible," Ofodile points out.
"We talk about value-based investments," she says. "We know when we add in new technology, the world of opportunities that opens to people across the country. It opens opportunities for each individual, their families and communities. That for me is what empowerment is about."
There is a lot of discussion about child safety and right-to-privacy. How do you ensure that as you continue to provide access across the country? The issues change and it is very important to stay ahead of the curve."
As well as technological and regulatory developments, the market itself is undergoing big changes."We are expecting new competitors. Historically we have had one main competitor, but we are expecting a second operator to enter the market," Ofodile tells us. "There are also a lot of fintech companies across Africa looking to see how they can evolve, and Benin is not out of that race. Companies are coming into Benin offering all kinds of new fintech products and services."
MTN Benin is invigorated by these new entrants into the market and is responding with ambitious proposals of its own in the form of the Ambition 2025 strategy.
"It concerns transitioning from being a telecommunication company to a tech firm, centring connectivity as a free offering," Ofodile tells us. "We will continue to invest in technology because if you want to be a platform business and believe access is a key pillar you must have second-to-none technology. Ultimately, you will see we lean into providing digital solutions for the Beninese people."
MTN BENIN COMMUNICATIONS & TECHNOLOGY | 69BUSINESSFOCUSMAGAZINE.COM
"The speed of changing technology means that sometimes you have this challenge of technology running faster than the regulation," says Ofodile. "How do you continue to work closely with various governing bodies and regulatory agencies to ensure alignment on where the technology is going and what needs to happen around that?"
It is not just about the technology, but the rules that apply to that technology.
T
CLEAR LEADERSHIP
BEYONDGOING THE NORM
From its native Kuwait, the Group gradually expanded to the GCC and MENA regions, as well as to Europe through investments in various sectors including technology, software, and real estate. The most recent expansion can be credited to 25-year-old Abdulaziz L. AlAbdulrazzaq, the CEO of AlAbdulrazzaq Group. He is the fourth generation of the family business, who arranged the group's entry into the US market in 2018.
PROJECT MANAGED BY: JOE MAIN
he Group companies include major players such as ARC which is active in marine infrastructure development and Derwaza investments. The group portfolio also includes a number of investment and financial consulting companies with significant assets under their management.
The family-owned AlAbdulrazzaq Group, founded in 1951, operates a number of diverse subsidiaries which offer turnkey solutions within logistics, trading, construction, investments, real estate and, most recently, food and beverage.
KUWAIT-BASED ALABDULRAZZAQ GROUP, A CONGLOMERATE OF DIVERSE COMPANIES, HAS BEEN EXPANDING ITS REACH IN TERMS OF BOTH ITS REGIONS AND ITS BUSINESS LINES.
Before returning to Kuwait to join the family business and becoming the CEO of AlAbdulrazzaq Group, he first set up a real estate company and progressively grew the business both in property management and investment. The value of the group's assets has grown significantly within the mindset of younger management.Hisleadership has clearly been an immense success but wasn't it a challenge to take over this responsibility at such a young age? "Our family very much encourages the younger generation," he affirms. "My father started in the company when he was 18 and was Managing Director at the age of 25. He is still involved in the business, along with other family members, and oversees activities from the position of
ALABDULRAZZAQ GROUP 70 | CONGLOMERATE
ALABDULRAZZAQ GROUP
The company was actively involved in helping society during the Covid-19 pandemic, supporting the healthcare sector, donating equipment, and sending its staff to help in hospitals. At the same time, the utmost care was provided to the Group's own staff.
He reveals that he has also restructured the Group and pushed the business towards further expansion and diversification in terms of both businesses and regions – a key factor for staying afloat and growing in challenging times, as well as offsetting countryspecific trends, he says.
the Chairman of the Board. There is no problem in having young people in management, as long as you have the right support to go along with it."
ALABDULRAZZAQ GROUP 72 | CONGLOMERATE BUSINESSFOCUSMAGAZINE.COM
NAVIGATING THROUGH THE CHALLENGE
"The Group is nothing without its employees, our employees are, without doubt, our number one asset, they are the heart and soul of our business. We continually strive to provide a safe, supportive and engaging environment for our team, and that's what we did during the pandemic.""Our employees tend to stay with us a long time, because we do as much as we can, wherever we can, and try as much as we can to show appreciation, and not to take away from them. That is our reputation."Although challenging, Abdulaziz points out that the last two years have also been a period of new opportunities – opportunities that come once in a lifetime. "We made investments at a time when you're not supposed to be investing."
THE NEW LINE OF BUSINESS
AlAbdulrazzaq Group has diversified into the food and beverage sector, introducing its newest subsidiary, AlAbdulrazzaq Food Company (AFC), launched in early 2021. AFC secured the franchise rights of Alfred, a rapidly growing concept café established in Los Angeles in 2013, in 7 countries in the region, starting with three stores in Kuwait, and one in Riyadh, Saudi Arabia.
Alfred, Kuwait City was the first store to open back in February 2021. In just 2 months a second location was launched, in Yarmouk. By the end of 2022, AFC has plans to open its third location in Kafian, which is currently under construction.
ALABDULRAZZAQ GROUP CONGLOMERATE | 73BUSINESSFOCUSMAGAZINE.COM
"THE GROUP IS NOTHING WITHOUT ITS EMPLOYEES, OUR EMPLOYEES ARE, WITHOUT DOUBT, OUR NUMBER ONE ASSET, THEY ARE THE HEART AND SOUL OF OUR BUSINESS."
"In the unpredictable global pandemic environment, many businesses were selling at very low prices, assets became available that would have otherwise been difficult to obtain. Also, the focus on consumers increased significantly, which made us decide it was a good time to shift to the B2C segment, a new direction for the Group."
ALABDULRAZZAQ GROUP 74 | CONGLOMERATE BUSINESSFOCUSMAGAZINE.COM
"Our entry to the market has been very strong. We have secured franchise rights in seven countries and are looking to expand even further. In the next 10 years we plan to have about 200 stores in the region," says Abdulaziz.
In conclusion, he affirms that the Group will focus on accelerating the execution of its growth strategy while continuing to support its employees, clients, and the community.
"WE, AS A COMPANY, DO NOT PUT OUR NEEDS OTHERS.BEFORE WE TRY TO HELP ANYWHERE WE CAN."
He affirms that within any expansion, the focus on local community development is strong, as the group supports young entrepreneurs.
Now the company is expanding into the GCC region as planned. Its first location outside Kuwait is located in Riyadh, Saudi Arabia, which will open in Q4 2022.
"I believe it is important to give back to my country. I am a young person myself, and I have the privilege of coming from a family with a business background, one that supports whatever business idea I may have. I would like to provide similar support to those people who are looking to raise capital to promote their own business ideas, as well as to help the wider community by engaging with our business."
ALABDULRAZZAQ GROUP CONGLOMERATE | 75BUSINESSFOCUSMAGAZINE.COM
GLOBAL WITH A LOCAL FOCUS
"We, as a company, do not put our needs before others. We try to help anywhere we can. That has been the concern and focus of the family for a very long time and will for days to come."
he business began in 1810 with a single lime kiln but went on to grow into one of Europe's most successful building material brands, eventually establishing the "Baumit" brand in 1988 through the collaboration of two Austrian building material companies.Throughout Baumit's history, the company's values have been to build with quality and innovation as part of its commitment to creating beautiful, energy-efficient, and healthy buildings. With over 200 years of tradition behind it, Baumit's practical, responsible, service-orientated, and forwardlooking values have been the core to its success.
BAUMIT UK 76 | CONSTRUCTION BUSINESSFOCUSMAGAZINE.COM
PROJECT MANAGED BY: DAVID TAVERNOR
NEW LEADERSHIP
Baumit UK does not carry out installations itself, but its products are used by a network of approved subcontractors that stretch across the country, working closely with the company. It is a company defined by a relentless focus on high standards throughout the industry. While many businesses talk proudly about their high standards or the standards, they hold their suppliers to, Baumit UK ensures that even its clients meet its exacting standards. Baumit UK's clients undertake a two-day training course they need to pass to receive an end-user warranty for its systems.
This year Baumit UK has been undergoing a period of change in the company's history, welcoming on board a new Managing Director in the form of David Stolton. Stolton has worked in the construction industry for over 20 years for both PLCs and SMEs in a variety of senior sales and marketing roles across the construction industry, building up a wealth of experience.Inhisnew role, Stolton will collaborate with Baumit's existing team to develop and enhance the constantly growing business to lead it into a whole new chapter of the Baumit journey."Iam excited to be joining Baumit as their new Managing Director, especially at such a pivotal time of opportunity for the company," Stolton has said of his new position. "I will be leading the launch of new product offerings as well as enhancements to the services we are able to offer our customers. I look forward to getting out at the start of 2022 and meeting customers' existing and new, to continue
T
IT HAS BEEN A YEAR SINCE WE LAST SPOKE WITH BAUMIT UK, THE SUPPLIER OF EXTERNAL FAÇADE MATERIALS TO SPECIALIST CONSTRUCTION SUBCONTRACTORS, AND SINCE THEN THE FIRM'S LEADERSHIP HAS SEEN A NEW WAVE OF TALENT.
NEW LEADERSHIP, NEW CULTURE
These are values that do not see boundaries, instead focusing on product performance and continuous development to allow for the flourishing of future construction solutions. Its products are trusted, durable, and proven in the field, with sustainable credentials fostered by Baumit's reputation and pioneers in environmental issues.Baumit works on the principle that life is worth living well, and this is reflected in the way it develops its unique technologies, the high-performance wall finishes that make comfortable, attractive, efficient living spaces inside and out. That is why people the world over build with Baumit.
BAUMIT UK CONSTRUCTION | 77BUSINESSFOCUSMAGAZINE.COM
VALMIERA GLASS GROUP
78 | CONSTRUCTION BUSINESSFOCUSMAGAZINE.COM +44 (0)1562 820 123 ■ sales@wemico.co.uk www.wemico.com A Made-To-Measure Service Is Available for Custom Profiles. Trims, Detailing & Solutions for Render, External Wall Insulation & Cladding Applications.
GLASS FIBRE FOR FURTHER PROCESSING, BUILDING, THERMAL INSULATION AND AVIATION Almost 60 years of experience in glass fibre manufacturing have made us one of the leading manufacturers of glass fibre-based products. The VALMIERA GLASS® brand was created in Latvia and now VALMIERA GLASS GROUP companies are located in two countries: Latvia (headquarters: VALMIERAS STIKLA ŠĶIEDRA, AS) and the United Kingdom (subsidiary: VALMIERA GLASS UK Ltd.). Both companies have long history with accumulated knowledge and polished skills to craft the impossible and provide high quality fiberglass and its products to customers around the globe. We create a broad range of products for an array of industries worldwide, including further processing, technical and thermal insulation, fire safety, aviation, machine building, construction and other Weindustries.arethe only GROUP in the world with a vertically integrated structure for the manufacture of glass fibre products from glass melt to final product, offering products for the thermal insulation market with temperature resistance up to At1250°C.VALMIERA GLASS GROUP we make impossible things possible and improve quality of life for millions of people. With our glass fibre we are supplying humans with unbelievable possibilities. We shield people from fire, make heavy products fly, create constructions that last and allow us to explore the depths of the oceans and the Earth. Wherever you are, just take a look around – into the skies above or under your feet – and you might see a product made of our glass fibre. CRAFTING THE IMPOSSIBLE www.valmiera-glass.com
BAUMIT UK CONSTRUCTION | 79BUSINESSFOCUSMAGAZINE.COM
"BAUMIT WORKS ON THE PRINCIPLE THAT LIFE IS WORTH LIVING WELL, AND THIS IS REFLECTED IN THE WAY IT DEVELOPS ITS UNIQUE TECHNOLOGIES, THE HIGH-PERFORMANCE WALL FINISHES THAT MAKE COMFORTABLE, ATTRACTIVE, EFFICIENT LIVING SPACES INSIDE AND OUT."
Since taking over last December, Stolton has driven a positive culture overhaul to improve staff enjoyment and fulfilment in their work. It is an approach that is working. Baumit is now up 75% in yearon-year growth, on course for a record year. If the company
as a new Managing Director, Baumit has also enlisted the services of a new Business Development Manager, Paul Scott, who will be working to develop the company across the south of England.
to build on the company's many successes whilst driving a new strategic vision."
continues to thrive in the way it has then the company is also looking to open a new factory in theAsUK.well
Scott brings nearly 28 years of construction industry experience to the role. He has always been in the aggregate and concrete reinforcement industries, and for the last 12 years, he has been managing the manufacturing and sales of lime-based building products for mainstream construction and building conservation. In his new role, he will be supporting customers old and new, offering advice on products and projects alike."Having worked closely with Baumit for a number of years, this exciting opportunity came up and I feel it's a positive step in the next stage of my career," Scott said of the career changes. "I believe that Baumit products have a great future in
BAUMIT UK 90 | CONSTRUCTION BUSINESSFOCUSMAGAZINE.COM
BAUMIT UK CONSTRUCTION | 91BUSINESSFOCUSMAGAZINE.COM
the UK and will only go from strength to strength. It is well known that the UK needs to build more housing to meet current demands. However, it is also imperative to build with quality in mind and this is a perfect fit with Baumit's company values, products, and service."Scotthas also been driven by Baumit's position at the forefront of technical innovation and customer service, seeking to expand his knowledge and expertise."Ifeelthat I can learn so much from their years of international experience," Scott has said.
A CHALLENGE FOR LIFE
As well as constantly working for higher standards and better techniques within Baumit, the company is also promoting higher standards across the industry with its Life Challenge Award.This year the winner has been Cukrarna, a former sugar refinery built in 1828. The
key idea behind the design was to carve out all internal structures of the building, preserving only the historic envelope, and then converting that into a multi-functional space for contemporary art. Today Cukrarna represents a revolutionary new space in the cultural infrastructure of Ljubljana.TheAward's story began with "Life," Europe's largest colour program for the façade. Launched in 2012, the program promoted imagination, craftsmanship and colours. To raise the industry's awareness of what could be achieved in architecture and good design on the façade, the Baumit Life Challenge was born. Following a first award ceremony in Vienna in 2014, the Baumit Life Challenge now takes place every other year to celebrate and award the best façades in Europe. The award ceremony attracts roughly 500 guests from all 25 Baumit countries, with the best Baumit architects, investors, and partners in attendance.Itissymbolic of what Baumit seeks to achieve, for itself, and the industry at large.
Scott will play his part in making Baumit even more successful in the UK by opening the construction industry's eyes to "Ideas with a future."
"I BELIEVE THAT BAUMIT PRODUCTS HAVE A GREAT FUTURE IN THE UK AND WILL ONLY GO FROM STRENGTH TO STRENGTH. IT IS WELL KNOWN THAT THE UK NEEDS TO BUILD MORE HOUSING TO MEET CURRENT DEMANDS. HOWEVER, IT IS ALSO IMPERATIVE TO BUILD WITH QUALITY IN MIND AND THIS IS A PERFECT FIT WITH BAUMIT'S COMPANY VALUES, PRODUCTS, AND SERVICE."
Cloudfm engineer visiting Monsoon on a maintenance visit.
CLOUDFM
Cloudfm's product is the Freedom platform, a workflow management system designed to work seamlessly in line with
When Jeff Dewing founded Cloudfm ten years ago, he had a very clear idea of what he wanted to achieve – to change the facility management culture, focusing on transparency, trust and cost control. Ten years on, with prime global clients, international recognition and a Queen's Award, the business is soaring, planning to go global with its unique proposition and its patent-pending new technology.
W
CLOUDFM CONSULTING | 83
e have the technology to enable a new era of transparency and behaviour that will rebuild trust and confidence in the industry and drive huge efficiencies and cost-benefits to all the associated stakeholders," says Jeff Dewing. "That was much needed in a sector that suffered from a range of problems, including a lack of compliance, overcharging, incorrect data and low efficiency."
"Our technology developed in-house allows absolute transparency and visibility, coupled with a game-changing element of cost control," he says. "It underpins the best people and the most efficient processes – there are no gaps in information, no manipulated data, no deleting, or hiding or removing. What you see is true."
VISIBILITY & TRANSPARENCY
RESTORINGTRUST IN MANAGEMENTFACILITY
CLOUDFM, WITH ITS NEW APPROACH AND GROUNDBREAKING TECHNOLOGY, HAS DISRUPTED THE FACILITY MANAGEMENT MARKET.
PROJECT MANAGED BY: DAVID GARNER
4 years. By using cutting-edge technology and innovative thinking to drive behavioural change, Cloudfm demonstrated significant cost efficiencies and radically improved legal compliance for all of its clients.
Jeff Dewing co-founded Cloudfm in 2012 and developed a successful business that grew from £1m to £70m in just
ACSUK Co Ltd clean and maintain your kitchen extraction units professionally giving you time to concentrate on the rest of your business.
ACSUK offer a broad range of INDUSTRIAL CLEANING AND SANITISATION services for small business premises, large industrial units and public areas. Our industrial cleaning teams are well presented, highly trained and well-versed in UK legislation and requirements for health and hygiene in workplaces and public spaces.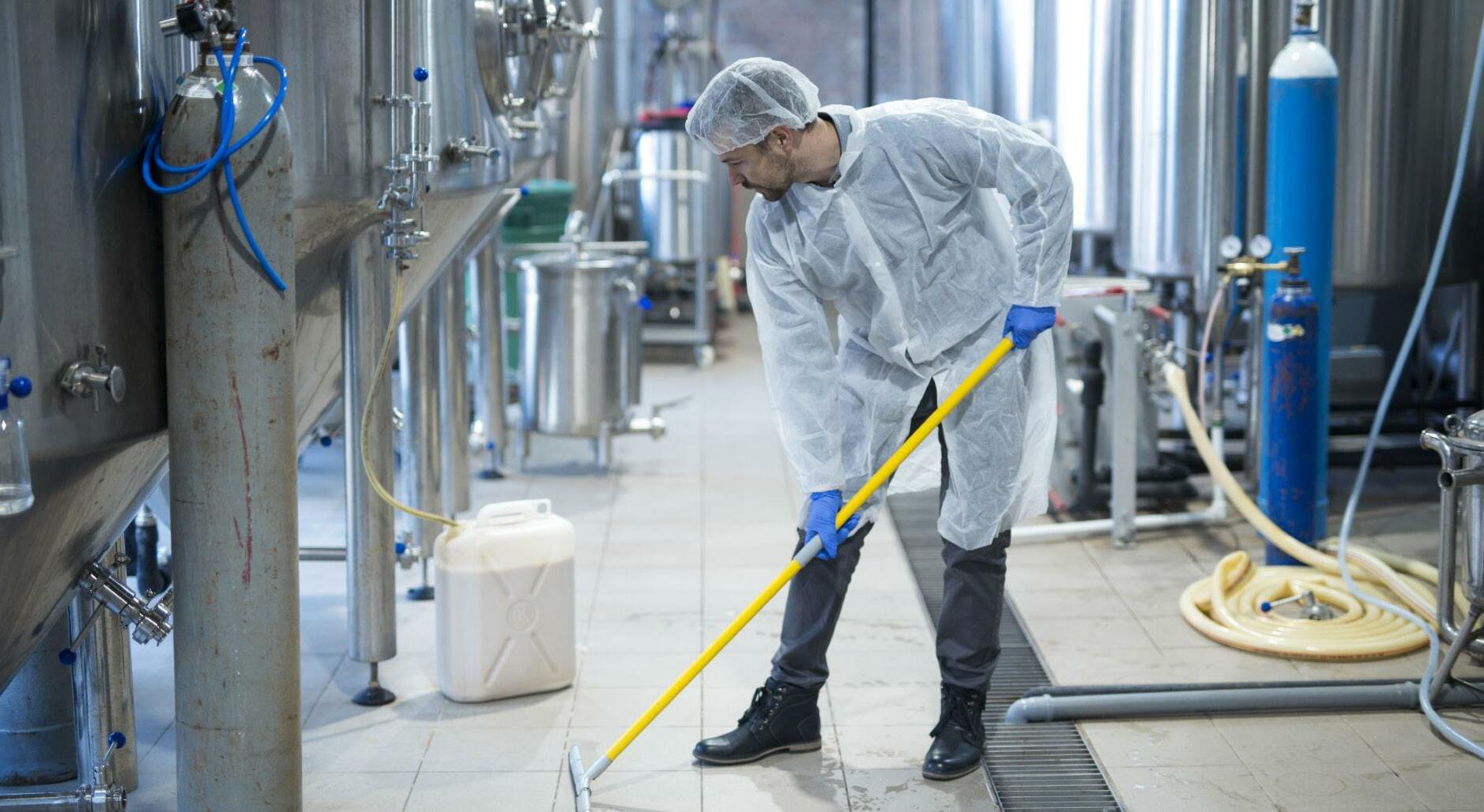 COMMERCIAL CLEANING
www.acsuk.co.uk
DUCTWORK
Email: info@acsuk.co.uk
ACSUK provides a specialist DEEP CLEANING service for commercial kitchens. Our compliance-led approach helps you satisfy UK hygiene laws and protect the health and safety of your customers and staff.
INDUSTRIAL CLEANING
KITCHEN EXTRACTION CLEANING
CommercialBACTERIALRISKCLEANINGKITCHENVENTILATIONCLEANINGCLEANINGDEEPCLEANINGAUDITSASSESMENTSSANITISING&Industrial Cleaning
A clean kitchen extraction system is extremely important in order to prevent fire as well as the risk of bacterial contamination of food.
With over 15 years of experience, ACSUK Co Ltd believes in making a positive difference through professionalism, attention to detail and above all customer satisfaction.
KITCHEN EXTRACTION CLEANING
Serving all Private or Public buildings, including Restaurants and Hotels where people live work or play with a First Class cleaning service that will keep you in line with legal requirements and Health & Safety legislation.
Tel: +44 (0)1942 859116
ACSUK Co Limited Market St, Westhoughton, BL5 3AZ, UK
James and Vickie, Cloudfm
CONSULTING | 85BUSINESSFOCUSMAGAZINE.COM • Gas safety • Leak detection • Drainage • Plumbing • Small building works • Handyman SOLUTIONSDRAINAGE FOR YOUR BUSINESS +44 (0)1279 info@leadingenvironmentalsolutions.co.uk881588 www.leadingenvironmentalsolutions.co.uk LEADING ENVIRONMENTAL SOLUTIONS FACILITIES LIMITED info@sherwoodsonline.co.uk www.sherwoodsonline.co.uk Facilities Maintenance Services High quality UK SouthWest Region coverage. PPM, Compliance, Project, Responsive 24/7/365. Reliable, Best Value & Sustainable. Innovative & Transparent. Founded in 1970 with a growing directly employed team. Supporting our communities. The hard FM services partner and employer of choice.
employees.
and Trends Impact Radar: Environmental Sustainability". "Asset optimisation has a key role to play in environmental sustainability. The technology is available now to help organisations drive change and see immediate environmental benefits. We fully support the key actions highlighted in the report, by delivering concrete sustainability results in addition to conventional outcomes such as productivity, reliability, and availability."Whiletechnology is a great tool, there are other ways in which Cloudfm delivers focusonmanagesperformance.sustainability-relatedThecompanyabroadsupplychainbehalfofitsclients,andtheistohavecontractorswho
CLOUDFM 86 | CONSULTING BUSINESSFOCUSMAGAZINE.COM
Mr Dewing points out that the Cloudfm proposition appeals primarily to early adopters, people who are forward thinking and want to do something different. "One of the reasons why our business has done so well is that we follow a philosophy of having a small number of large clients. We're here to show the industry how to do things differently and better, we're not here to become the biggest in the industry."
"Most companies want to bring in people with experience in a particular field or with particular skill sets. Not us. Skills can be taught relatively easily. What we care about is the people – What is it that makes those people tick? What are their values? Do they understand our purpose? Do they truly believe in that? Do they believe what we believe?"
the client's business, providing them with real-time visibility of every single element of their maintenance activity. The Freedom platform is specifically designed to minimise human involvement and duplication and aims at providing maximum compliance, ultimate performance and cost control.
DOING THE RIGHT THING
And Cloudfm does seem to do the right thing. The client portfolio includes Monsoon/ Accessorize, Ask, Zizzi, Fridays, The Range, Tui Group as well as The White Company, to name just a few. Bearing in mind that the company is just 10 years old, the average client life with Cloudfm is seven and a half years.
SUPPORTING THE GREEN MOVE
Cloudfm now employs around 180 people and serves clients across the whole of the UK and Ireland as well as Spain, where the company has an office in Barcelona. Mr Dewing affirms that getting the right people, and then getting the best out of them, while supporting their development, is key.
"If so, we put them in a great environment, a safe environment that enables them to grow. We have an overriding statement in our business –'We do not care what it costs, always do the right thing'. This gives people permission to just be their best selves."
The benefits that Cloudfm provides to its customers have not only financial but also environmental implications. Cloudfm has been recently recognised as a Sample Vendor in the Asset Optimization category in the international 2022 Gartner® report titled, "Emerging Technologies
Cloudfm engineer visiting The Range on a maintenance visit.
The latter recognition is for Cloudfm's groundbreaking new technology, Mindsett, that
AWARDGAME-CHANGINGWINNER
introduces the principles and technologies of IoT-enabled predictive maintenance, moving Cloudfm from conventional FM management to a hightech business using IoT machine learning and artificial intelligence.
"Mindsett, developed during the pandemic, is going to take the industry to a whole new level," says Mr Dewing. "Trials have demonstrated that Mindsett extends the lifespan of assets and improves the efficiency as a result of maximising operational efficiency."Mindsett combines its new Smart Box 'PRISM' with artificial intelligence and machine learning to reduce costs,
Mindsett is also set to further accelerate Cloudfm's growth. "Our automaticallyoperated IoT technology can work with any provider and is therefore extremely scalable. We're expecting to go global within the next two to five years, potentially covering 50 countries and a huge asset portfolio," concludes Jeff Dewing.
eliminate waste and predict asset failure weeks in advance. The benefits go wider, with a compliance and risk module that allow users to demonstrate the potential savings from asset monitoring and monitor changes in temperature or failures that could cause issues such as legionella or impair emergency lighting.
The achievements during Cloudfm's short history have not gone unnoticed. In 2019, the company was selected as a winner of the prestigious Queen's Award for Enterprise, in the category of Innovation, which recognises its outstanding contribution to the facilities management industry. This is the first time a facility management company has been credited for"Weinnovation.werecommended for our transformative technologyled solution, as well as our advanced systems and processes, things of which we are very proud," acknowledges Jeff Dewing, adding that the company was also named by the Financial Times in the top 1000 companies to inspire Britain in 2018 and 2019, and, more recently, by Gartner as a leading Technology Specialist in the Internet of Things.
are as local as possible, to travel shorter distances, creating the opportunity to switch to electric vehicles.Outside the FM industry, Cloudfm has established a strategic partnership with the Portugal-based Reef Company that focuses on providing ocean recovery and revitalisation solutions by using large scalable engineered reef structures. These will stimulate coral and marine growth, helping in absorbing carbon and generating oxygen. "This is a massive project, and we are proud to be helping to establish 2,000 new reefs within the next few years on a global scale," says Jeff Dewing.
Cloudfm engineer meeting Krispy Kreme worker on a maintenance visit.
CLOUDFM CONSULTING | 87BUSINESSFOCUSMAGAZINE.COM
THE NEW MINDSETT
PROJECT MANAGED BY: HAYDEN TURNER
It is a project that will generate power for approximately 40,000 households while producing carbon emissions savings of over 100,000 tons.
"When they close the landfill, we capture biogas and channel that into pipes to generate power which we sell into the grid," Varela explains.
The key to this project, as with other Aggreko solutions, is flexibility, and a long-term perspective."Ourunique selling point is our flexibility. The flexibility in our technology and our commercial activity," Varela says. "We are open to adapting our contract types to whatever technology best fits the needs of the client. We can rent equipment, we can sell energy, we can partner on a specific operation and share theTorisks."illustrate, Varela suggests a hypothetical ten-year contract with a customer.
AS THE ENERGY TRANSITION APPROACHES, IT IS HARD TO SAY WHAT THE ENERGY SECTOR WILL LOOK LIKE EVEN FIVE YEARS FROM NOW, & SO AGGREKO'S APPROACH MUST ADAPT TO A CHANGING MARKET.
One project that is a perfect exemplar of Aggreko's ingenuity and adaptability is a seven-year contract it recently signed with Brazilian energy company EVA Energia for a 10 MW renewable power solution using landfill gas.Aggreko will deliver a complete system that produces power from biogas derived from two locations, Seropédica in Rio de Janeiro State, the largest landfill site in Latin America, and Mauá in São Paulo State.
LANDFILL OF OPPORTUNITY
to our customers. We offer a range of hybrid solutions to the mining, oil, and gas sector."
Aggreko owns its own assets and has the capability to move those assets around the world to where it can provide the best service to customers.
"We do a lot of thermal power generation with diesel and gas such as methane and landfill gas," Varela points out. "We are now introducing more hybrid solutions such as batteries, solar, and wind, to provide cleaner and cheaper energy
Aggreko is a truly global company with a presence on every continent, in over 80 countries. The company provides its customers with temporary power solutions in the areas of power generation and temperature control, suited to each of its markets.
POWERFLEXIBLESOLUTIONS
Pablo Varela, Managing Director for Aggreko's Latin American operations.
AGGREKO 88 | ENERGY & UTILITIES
n the more developed markets, such as the US and EU we tend to offer rental services for our equipment. In developing countries we offer power solutions," says Pablo Varela, Managing Director for Aggreko's Latin American operations. "We sell energy to our customers through Independent Power Producers and similar mechanisms."
I
AGGREKO
90 | ENERGY & UTILITIES BUSINESSFOCUSMAGAZINE.COM Years BP Comercial has 10 years of solid experience in the market specializing in electrical solutions for industries. Our main services are installation of medium voltage panels, industrial automation, and assembling of QTA's according to the customer's standard. Get in touch and let's do your project together. + 55 11 5555 8505, + 55 11 95887 6782 vendas@bpcomercial.com.br www.bpcomercial.com.br Authorized Distributor

As Varela says, "We have to keep up to speed with the best technology, train our teams to understand this technology and train them to operate and maintain that technology,"
"Now, things are moving so quickly nobody knows which technology is going to be the best to use in ten years," he points out. "We might begin work on the operations of a mine in Chile with a hybrid diesel and solar panel approach, but during the life of the mine, we could change diesel to gas and add batteries. We will continue to update the technology. It means you do not commit to technology for the life of mine because you do not know what technology people will be using in five years."
In keeping up with that technology, Aggreko has the advantage of being a global company."Wegenerally have regional competitors, while we interact between regions," Varela points out. "When there is an innovative technology in the US, we begin to use it there & then bring it to Latin America. This cross-pollination across different regions helps us be on the edge of technology."
Aggreko can rapidly meet customer needs because it has its own technological assets, meaning it can use that extra time to develop solutions that are better suited to each customer.
MATCHING THE TECHNOLOGY TO THE CUSTOMER
"We partner them with the right technology to give our customers what they want," Varela tells us. "We're not tied to a specific technology."
Of course, keeping up with the technology is a challenge.
AGGREKO ENERGY & UTILITIES | 91BUSINESSFOCUSMAGAZINE.COM
"We invest time to gain local and nationwide knowledge," VarelaVarelainsists.himself is a good example of that. With 20 years of experience at Aggreko, Varela is from Latin America and has lived in that culture his whole life.
Maintaining a Global Footprint
AGGREKO 92 | ENERGY & UTILITIES BUSINESSFOCUSMAGAZINE.COM
"We have a British person to run Britain, a Brazilian person to run Brazil, so we understand the local picture. That is important," Varela says. "We do not send ex-pats to tell the locals how to work. We have been in place for a long Aggrekotime."is employing and training local people so they can send their kids to school and college. Varela tells us it is that local impact which makes all the difference.
Aggreko's international technological reach means it can act as a consultant for its customers, understanding not only their needs but what technology will suit them.
"We're technology agnostic," Varela insists. "We split our sales and engineering force by sector to understand the trends in each area, and we invest a lot of money and time in understanding those needs, only applying the technology that will meet them."
While its global footprint does give Aggreko an edge in terms of technology, that footprint itself brings its own challenges with it. There are differences across every country and region. The company can face issues with governments or regulations, with local prices, and it works in complex environments.
The key, Varela says, is that Aggreko must be simultaneously a local and global company.
"A one size fits all approach would not let us do this," Varela argues.That flexibility will be more important than ever as the energy transition approaches.
"Everyone talks about the energy transition without knowing exactly what it is. In the context of the power sector, the energy transition for me is being able to give the cleanest energy we can, the cheapest way, with the most reliable supply," says Varela. "It is a table
AGGREKO ENERGY & UTILITIES | 93BUSINESSFOCUSMAGAZINE.COM
with three feet and all three are important for our customers. The environmental impact, the cost, and the availability are the three things we need to achieve, and we are wellpositioned to provide all three."
"WE DO NOT SEND EX-PATS TO TELL THE LOCALS HOW TO WORK. WE HAVE BEEN IN PLACE FOR A LONG TIME."
This means local contracts, local currency where possible, and adapting to specific cultures and environments.
"In most of these countries, mainly Latin America but Africa and Asia are similar, we develop relationships not only with the governments but also regulators and other corporations to understand how to work and play in each different country," he says. "The flexibility we have is a big part of that, allowing us to adapt to each country."
CAMPINE 94 | ENERGY & UTILITIES
SQUARING THEECONOMYCIRCULAR
CAMPINE ENERGY & UTILITIES | 95
of a flame-retardant chemical created from antimony metal and the direct recycling of it from different waste streams.
"We are one of the global top three companies in the sector, but the only one also producing through recycling," De Vos says. "Antimony trioxide is used in plastics and textiles to prevent them from burning or make them burn slowly or extinguish themselves. Flame retardant materials are a real growth market as regulations on fire safety become more severe, requiring public buildings and transport to use more flame retardants in their construction."
"Recover, Renew, Repeat," is the motto of multi-material recycling and speciality chemicals company, Campine. "We collect waste, recover materials, renew them and repeat the process all over again," says Campine CEO, Wim De Vos. "Our vision is to grow and contribute to the circular economy. We have a dream of a waste-free society. We are a long way from this, but I like to say nothing happens unless first someone dreams it."
PROJECT MANAGED BY: MARK BAILEY
M
As well as a flame retardant, antimony trioxide is also used as a catalyst to produce polyethylene terephthalate (PET) plastic used for water bottles.
CAMPINE'S UNIQUE CAPABILITIES ARE CRUCIAL TO BUILDING A CIRCULAR, WASTE-FREE ECONOMY.
aking that dream a reality is what Campine is all about, and it is a goal that has driven Campine to become the second largest battery recycling factory in Europe, with tons of lead-acid batteries recycled into 120,000 tons of lead content, which is in turn used to produce batteries. As De Vos says, "We're closing the circular economy loop!" Campine works towards this goal across its two business divisions. The first of these is its Metals Recycling division, primarily involved in lead metal recovery, as well as the processing of tin, gold, silver, and antimony waste streams. Campine's second division works in primary and secondary chemicals and is divided into three key business units. The first of these is the production
Not many companies can trace their roots back to events that shaped their country's history — and one of the world's iconic landmarks too — but Francebased Dross Engineering can.
The Chemicals division's third business unit is a polypropylene factory in France capable of recycling 12,000 tons of consumer waste into renewed polypropylene plastic for the automotive industry and home appliances.
"Only a limited number of companies are producing this, so we are proud to say a third of all plastic water bottles in the western world are made with Campine products," De Vos tells us.The second business in Campine's Specialty Chemicals division is the plastics flame retardant mixtures department, which offers users the full range of fire-resistant solutions, tailored or not.
Recycling equipment specialist, Dross Engineering celebrates half-century of global service
The origins of Dross can be traced back to 1959, when the current president of the company, Jean Armabessaire, joined Aprosider — a subsidiary of the then Pompey steelworks in Nancy — where Armabessaire dealt in particular with refractory bricks intended for blast furnaces and the open-hearth SiemensMartin furnace. Pompey's claim to fame was that it made the steel that was used to manufacture the Eiffel Tower.
Jean Armabessaire launched his company in 1972, supplying an initial 10 hearth furnaces to clients. Now Dross is celebrating 50 years of service as a trusted manufacturer of furnaces and specialized equipment for the recycling of non-ferrous metals.
www.dross-engineering.com
In 1970, Armabessaire's father, the owner of a recycling company, asked his son for a solution to recover aluminium from car engines without dismantling them by hand.
Dross has developed several processes and technology over the years, from the first dry hearth furnace to building the first energy recovery furnaces and the first tilting rotary furnace with gravity casting and breaking lines for old batteries using desulphurisation.
Given the temperature differences between iron or aluminium, the question arose about using a furnace and, one year later, that process was deployed to establish the first de-ironing furnace, where aluminium was successfully separated from iron.
Today, the company is as vibrant and innovative as the early years, having switched its focus to engineering studies, technical designs and components manufacturing together with machine assembly and testing, which is conducted with industry partners.
Dross employs a workforce of just 20, but it continues to have a global impact and a proud reputation for quality. The company is present on all continents and has delivered a total of 893 installations in France and 520 machine projects around the rest of the world over the past 50 years.
Wim De Vos, CEO, Campine.
For the past 20 years, Dross' activity has focused exclusively on the recycling of non-ferrous metals and in particular the recycling of batteries. The company offers four distinct types of recycling lines at competitive prices and equipment for the management of zinc or cuprous aluminium scrap.
CAMPINE ENERGY & UTILITIES | 97BUSINESSFOCUSMAGAZINE.COM
DROSS - 50 YEARS OF ENGINEERING EXCELLENCE
In 2022, Dross launched a new furnace for the recovery of lead from dross. The furnace operates in a reducing atmosphere using gravity casting. The company offers an electrically-heated version for the recovery of tin.
Most recently Dross was announced as the supplier of the foundry for a new lead recycling unit in Tunisia for battery maker Nour, which is now 60% owned by "AfterMonbat.50years of service to a myriad of industries, including the batteries sector, we look forward to developing the services that will be required to power global industries forward into the 22nd century."
Across both divisions, Campine employs 260 employees on three different sites and occupies a unique place in the market.
To retain talent, De Vos is focusing on well-being and is committed to creating a safe and healthy manufacturing working environment.
CAMPINE 98 | ENERGY & UTILITIES BUSINESSFOCUSMAGAZINE.COM
Campine as a company is invested heavily in building
SHORTAGES OF PEOPLE AND RESOURCES
a truly circular economy, but building that economy still requires materials, resources, and people.
Campine's approach has been productive despite the difficulties in sourcing people, materials and logistics, the company has continued to grow andAsthrive.well as shortages, Campine must also navigate the regulatory burden that comes with working in the recycling sector."Asa recycling company, we have to deal with the legislation on waste, which is making it difficult to do business. The politicians want companies to recycle more, but then make it so difficult by coming up with new laws, directives and systems that create a very big burden for the business," De Vos says. "We have a plan to invest in a solar panel park the size of three football fields, but because it is adjacent to a nature area it makes it incredibly complex to move on with the project. Even the nature agencies agree with the project. We need regulation, but sometimes it is out of proportion with that need."
"I used to highlight the shortage of good people as the main issue we faced, but since the Covid crisis we really have to add the shortage of materials and services like logistics to the list of things which are difficult to find at the moment," De Vos says. "We have implemented two important responses. For people, we focus on employer branding for recruitment. We are active on social media. We do a lot of marketing with a modern look and feel to attract new talent."
"We are probably the only company in the world handling combined lead and antimony metals and their chemical derivatives, and we make use of the synergies between those metals in our departments," De Vos explains. "We are customersolutions focused. Although we mainly produce commodities, we listen to the needs of our clients and add sustainability to that mix. Each customer has slightly different wishes linked to their products and processes, and we like to adapt to their specific needs, offering added value."
When it comes to resources and logistics, Campine depends on building good relationships with its suppliers. Recent changes have meant Campine has had to adapt to the postCovid environment. While De Vos and his staff are used to visiting suppliers and customers regularly, the company is now adapting to the age of the video call, but he still values personal contact."It'simportant to sit around one table, or go out for dinner," De Vos says. "We are always looking for a win-win situation and it's often difficult to find it during a video call."
"This is one of the main things we do to ensure that in this world of shortages we can still find and keep the necessary people," explains De Vos.
Campine responds to these challenges by working with industry organisations such as the ILA, the International Lead Association in London. De Vos is a board member of the organisation, and by combining industry forces the ILA has been able to influence legislation.
When talking to business leaders it is not unusual to hear them refer to the importance of having "the best people." De Vos, however, takes a slightly different approach.
"I would like Campine to grow in the circular economy. We made a business plan five years ago and we have done better financially than even I dreamed, but we did a lot of things that were not in the plan," De Vos says. "I'm sure that there will be new opportunities that cross our path that today we haven't thought of, and we should grab them when they appear."
BUILDING THE BEST TEAM
"I truly believe you don't need the best people, you need the best team," he says. "It is not about the individual, it's about how the individuals work together. It is about culture, measures and procedures where we can make a difference with the right team mindset. The team with the best individuals sometimes loses the game, so
It is a team that De Vos is looking to build on in future.
for me, it is important to have skilled people with the right mindset to make the best team."
"Lead metal is, like many metals, under regulatory scrutiny, but it is crucial for electrification," De Vos insists.
"It is the most recycled material on the planet, a perfect example of the circular economy, and fewer and fewer factories are providing it."
CAMPINE ENERGY & UTILITIES | 99BUSINESSFOCUSMAGAZINE.COM
T
"Our strong point is our profound knowledge of the core business; we have always stayed ahead of competitors because we are true soap experts. We have also remained true to our motto of making quality for an affordable price, so our products have a good coverage both within the country and outside its borders."
He admits that ever since then, political stability in the country has been fragile, with the country's economy facing many challenges. However, Savonor has managed to hold firm, kept going through the challenging years, making its products available and providing jobs and hope to people in the community.
"While competitors and other businesses were shutting down, leaving the country, we decided to stay. In this context, we were able to acquire some former competitors and suppliers and merge them into our business."
In the early 1950s Dieter Kuntze was the first of the family to set foot in Africa – he travelled to Egypt, Uganda and eventually settled in Burundi where he established "Savon d'or" in 1970. After his retirement, the company was taken over by his son, the current Chairman, Mr Matthias Kuntze.
Mr Matthias Kuntze, Chairman, Savonor.
The decades under Mr Matthias Kuntze's management were thus a period of stable growth. From the soap-making company of 200 people that he
PROJECT MANAGED BY: JOHN HOLLIMAN
TRADITION OF RESILIENCEPURE
"I took over in 1993, just before the civil war erupted in Burundi and lasted 15 years. So, my very first job was to manage a company in a civil war context, with curfews, lockdown, shootings, and workers leaving to fight," Mr Kuntze recalls.
took over 30 years ago he has made Savonor into a vertically integrated group of companies with 2,000 employees, offering 20 brands across the hygiene, cosmetics, and food business lines.
INTEGRATED VALUE CHAIN
he modern company continues a proud tradition of soap making that began in Germany in the 17th century, when the ancestors of today's Kuntze family first ventured into the art of soap making.
Savonor is the largest soap and edible oil producer in Burundi and one of the largest private companies in Burundi, with a presence in Congo, Tanzania, and Rwanda.
SAVONOR, THE MANUFACTURER OF HYGIENE, COSMETICS, & FOOD PRODUCTS AND ONE OF THE LARGEST PRIVATE COMPANIES IN BURUNDI, REMAINS UNSHAKEN BY LOCAL & GLOBAL CHALLENGES.
SAVONOR FMCG | 101BUSINESSFOCUSMAGAZINE.COM
Mr Kuntze explains that business expansion was enabled by continued investments and acquisitions. In 2000 the company started its refinery production, and in 2002 established a sister company for bottled drink production. A year later, Savonor acquired a palm oil factory and in 2007 expanded into agribusiness – palm oil plantations and processing.
ShreejiHeadquarter:Chemicals Ltd, House, Shreeji Road, Off Airport, North Road, Embakasi, P.O. Box 18291 00500, Nairobi, Kenya. +254 700 121 110, +254 114 516 736 info@shreejichemical.com
102 | FMCG BUSINESSFOCUSMAGAZINE.COM
Shreeji
Operating in a developing country with a weak education system, the company is aware of its social responsibility. "Our bond with local communities is crucial to people's wellbeing and our long-term success," acknowledges Mr Kuntze.
We are producing various prime grades of Solid and Liquid Sodium Silicate to serve Soap & Detergent industries, Pump & Paper industries, Ceramic industries and many other industries.
He explains that the need to be self-sufficient in terms of raw materials, in a landlocked and politically unstable country, has pushed the company to venture into agro business and to build an integrated supply chain, from crop to shelf.
"On the other side of the supply chain, we have established a strong distribution network throughout the country. Our brands are well known. The people know us, and we know them. This has enables us to customise our products to the tastes and needs of the local market."Savonor today operates four different business units: soaps and hygiene products, oils, agribusiness, and beverages. While soap is still the main product group, cooking oil is catching up fast, says Mr Kuntze. "The fact of having stayed and grown in Burundi, in a very challenging environment, is our greatest achievement," he affirms.
www.shreejichemical.comLARGEST
"THE FACT OF HAVING STAYED AND GROWN IN BURUNDI, IN A VERY ENVIRONMENT,CHALLENGING IS OUR GREATEST ACHIEVEMENT."
THE LOCAL BOND
Tel:
Shreeji Chemicals Limited has state-of-the-art manufacturing plants Mombasa-Kenya, Nairobi-Kenya, Jinja-Uganda which are equipped with modern equipment, cutting-edge technologies and an in-house R&D center. Shreeji Chemicals Limited is the largest manufacturer and supplier of Sodium Silicate in East Africa and Central Africa with an annual Manufacturing capacity of 120,000 Tons/Month in Solid Sodium Silicate / 240,000 in Liquid Sodium Silicate production.
Shreeji Chemicals Limited is an ISO 9001:2015 and GMP-ISO 22716 certified leading manufacturer and supplier of Solid Sodium silicate and Liquid Sodium silicate in the East African and Central African region. Shreeji Group was founded on 29th November 1990 in Nairobi, Kenya. Shreeji Chemicals Limited is a strategic business subsidiary of Shreeji Group initiated in 2009. Within a few years of operations; Shreeji Chemicals Limited arose as a prominent market leader in the field of solid sodium silicate and liquid sodium silicate with its affordable yet high-quality products, customer services, efficient supply chain and reliability.
"We started up our 1000-hectare plantations and have built a network of over 10,000 smallholder farmers that supply their palm fruit production to us. This helped us to be a market leader, and also to keep the competition at bay."
Email:
PRODUCER OF SODIUM SILICATE IN EAST & CENTRAL AFRICA
SAVONOR FMCG | 103BUSINESSFOCUSMAGAZINE.COM
"As a main employer in the country, we have a social responsibility to live up to. Our engagement should not end at the supermarket shelf. This is particularly true in a country like Burundi where extreme poverty is – unfortunately – still widespread."Withinits CSR policy, the company runs a large-scale out-grower scheme with direct support for a growing network of 10,000+ smallholder farmers by providing them with fertilizer, seedlings, agricultural inputs, and training in agricultural practices, allowing them to increase their palm and sunflower production.
Savonor also donates soap & hygiene products to hospitals, schools, and vulnerable populations. Through these programmes, the company aims to contribute to better livelihoods for smallholder farmers as well as for local communities.Thisisnot done to the detriment of the natural environment. Mr Kuntze claims that Savonor operates within a circular economy.
CONTINUED GROWTH
To meet expected new demand, the company is going to invest in further business expansion, with over $25m in increased capacity and facility modernisation, as well as in new product development. Savonor's regional distribution network is also to be reinforced, so that the company is well prepared for foreign competitors entering itsReflectingmarket. on the future, Mr Kuntze remains just as positive as he has been throughout the years: "Overall, the market outlook is promising. We expect
He affirms that the company is firmly rooted in the country and is set to continue to support its economic development. With regional economic integration in the EAC, Savonor's markets are growing, with new opportunities emerging beyond its traditional borders.
SAVONOR 104 | FMCG BUSINESSFOCUSMAGAZINE.COM
"A bio-fertilizer made from agricultural waste is used in the plantation, and waste from oil mills is used as fuel for our boilers. In other words, everything is reused and recycled, with very little waste."
SAVONOR FMCG | 105BUSINESSFOCUSMAGAZINE.COM
"IN ADDITION TO OUR TRADITIONAL BUSINESS, WE ARE ALSO TAPPING INTO BURUNDI'S UNEXPLOITED VISITOR POTENTIAL, EXPANDING INTO HOSPITALITY AND TOURISM."
"In addition to our traditional business, we are also tapping into Burundi's unexploited visitor potential, expanding into hospitality and tourism. Burundi has a lot to offer – come and visit us to see for yourself."
to grow by 20% per annum over the coming years, building on our strengths and proven resilience, as well as on our profound knowledge of the local environment and local culture."
ROOM WITH A VIEW
"For the past 12 months we've been rebuilding our systems, structures and faith in the industry," Callus says. "I can say we have succeeded. We're operating at full steam, and our hotels are in demand. Our outlets are very busy, outside catering is gearing up and we have enough workforce to sustain that growth."
W
e have had two very challenging years.
BUSINESSFOCUSMAGAZINE.COM AX HOTELS 106 | HEALTHCARE, HOTEL & LEISURE
CHECKING IN AX Hotels forms part of AX Group, which was founded by its Chairman, Angelo Xuereb. The Group trades not only in the hospitality sector, but also operates in theirtheenergy.realdevelopment,construction,healthcare,estateandrenewableToday,thenextgenerationofXuerebfamilyisfollowinginfather'sfootstepstodrive
PROJECT MANAGED BY: HAYDEN TURNER
When talking to anyone in the hospitality industry these days, the conversation will not go far before it touches upon the impact of the Covid-19 pandemic.
FOLLOWING THE IMPACT OF THE COVID PANDEMIC, AX HOTELS IS STRENGTHENING ITS BRANDS AND PLANNING A FUTURE-FACING APPROACH FOR THE HOSPITALITY ARM OF AX GROUP.
During the pandemic, our normal operations were reduced to a minimum, and unfortunately, we were equally hard hit by the crisis of understaffing. This was especially so in the hotels division with continuous operational disruptions as foreign workers left or were repatriated whilst Maltese workers left the tourism sector entirely and moved to other jobs,'' says Kevin Callus, General Manager of AX Hotels in Sliema and Valletta. "Despite AX Group's fair treatment of its employees, with all directly employed staff receiving full salaries, some people still lost faith in the industry and moved elsewhere."Sincethen, of course, the hospitality business, and particularly the hotel sector has begun to recover, with consumers as eager to leave lockdown as businesses are to receive them.
AX HOTELS HEALTHCARE, HOTEL & LEISURE | 107BUSINESSFOCUSMAGAZINE.COM
OUR RANGE: • Chinaware • Cutlery • Glassware • Holloware • Furniture & Furnishings • Linen & Fabrics • Amenities • Made to Measure Furniture The Leader in Hospitality & Catering Industry www.cpc.com.mt+356 2133 026353, Mediterranean Building, XBX 1122, Malta info@cpc.com.mt
Continental Purchasing Co. Ltd was founded by the late Joseph M. Cuschieri. A major importing company for textiles of lady's and children's wear. In 1964 Mr. Alfred Cuschieri, the youngest son of Joseph felt the need to diversify the company from the importation of textiles to importation of hospitality and catering equipment.
CONTINENTAL PURCHASING COMPANY LTD
Today CPC as it is better known is one of the leading players in this industry, representing leading brand names such as Villeroy & Boch, WMF, Schott Zwiesel, Gamba, Bottega Del Albergo, De Witte Lietar, Salvinelli Italy, Merli Arredamenti and other leading suppliers in the hotel and hospitality industry. Our products are continuously present in all leading hotels and restaurants all over Malta and Gozo enhancing the quality of our clients.
Over the past 3 years, the company has undergone a construction project in order to expand its current premises and is now operating from a newly constructed warehousing facility covering over 7,000 square metres of floor space together with new offices and a state-ofthe-art demo kitchen where product launches and demonstrations are held every month with hotel chefs and pastry chefs alike.
Over the years the company built a reputable image by focusing on providing the best service possible to its customers.
Situated on the outskirts of Rimini Italy the company has since established itself as one of the major players in Malta participating and winning various tenders and projects. Merli Arredamenti can offer our esteemed clients a wide range of options as to materials such as wood, metal, stainless steel, glass, and marble all of which are manufactured in house.
Continental Purchasing and Merli Arredamenti have joined their synergies and products to offer complete packages to their clients, hence make it easier to fulfil all the needs that tenders, and all the projects need. www.cpc.com.mt
N. CALLEJA TRADING LTD.
N. Calleja Trading Ltd. was established way back in 1995 and specializes in the importation and distribution of foodstuffs to catering Theestablishments.company'svision was to create a one-stop shop for the catering industry by supplying quality products to the food service industry.
This established success opened several opportunities to attract new customers and today the company boasts of servicing all the Island's leading 4 and 5-star hotel chains, restaurants, takeaways, bars, and Thecafeterias.company is divided into three main divisions carrying over 1,000 "SKUs" ranging from ambient, chilled, and frozen foods, bringing 96 brands to the foodservice market.
Merli Arredamenti & Continental merged on May of 2012. Merli Arredamenti is a very versatile furniture company catering for the contract business, specializing in custom made furniture for hotels, restaurants, cafeterias, bars and other catering outlets.
Continental Purchasing will always keep on striving to continuously improve and widen its portfolio of excellent brands, thus helping our clients to improve their services.
This investment has created a better environment for its employees resulting in increased job satisfaction and employee retention within the N.Callejacompany.Trading Ltd. values its people, a driving force in its business. www.ncalleja.com
HEALTHCARE, HOTEL & LEISURE | 109BUSINESSFOCUSMAGAZINE.COM Importers & distributors of foodstuffs to establishments.catering +356 2146 info@ncalleja.com2227 www.ncalleja.com
"We are a family business, we have that welcoming ambience, and we are a local brand," Callus says. "We are a large regional hotel brand, but we treat our staff as part of the family business. The brick-and-mortar aspect of the firm means the quality of our projects is high-end and always built around the customer experience. This pillar is at the centre of everything we do. As a local family business, we emphasise and live by our company values."
AX HOTELS 110 | HEALTHCARE, HOTEL & LEISURE BUSINESSFOCUSMAGAZINE.COM
Despite being Malta's largest hotel operator, however, that hands-on, family business approach remains.
Hotel, AX Hotels will become Malta's largest hotel operator.
the AX brand forward into new and diverse arenas of growth with Claire Zammit Xuereb serving as AX Group's Director of Hospitality and Care, and Denise Xuereb acting as Director of Construction and Development and CEO of AX RealTheEstate.Group's hotel business itself, however, is undergoing a period of intense rejuvenation and"Ofgrowth.course, we are also very strong on the hospitality side, with seven hotels and 14 restaurants in operation, and as of next year, that number will increase," Callus says. "Seashells at Suncrest is being transformed to inspire the regeneration of a coastal community into a vibrant and thriving year-round destination for locals and tourists alike. And in tandem, works are progressing at a very fast pace on our 8th property – The Verdala Hotel which is set to be the pinnacle of AX's portfolio in its story thus far. With the opening of The Verdala
SUSTAINABLE BUSINESS
While the entire hospitality sector is doing all it can to put the pandemic behind it, there are still more challenges facing the industry.
Callus is the first to remind us that all these schemes and projects would be for nothing if it wasn't for the people who kept AX Hotels running.
As well as reacting to crises, AX Hotels is also proactively working to give back to the community by implementing sustainable and
"We are creative and innovative, these remain our core pillars," Callus says. "We are always on the lookout for new ideas."
He speaks proudly of AX Group's diverse, multicultural workforce, and of the fact that the Group's aim is not to create jobs - but to create careers.
"We want to keep growing. At AX Hotels, our aim is also to secure management contracts for entrepreneurs who are typically more interested in the investment opportunity rather than running the operations of the hotel," Callus points out. "We can also support hoteliers who are struggling to make their business work. We're offering a wealth of knowledge and experience gained over decades of service coupled with the expertise that will guarantee professional management with impeccable attention to detail."
"As raw material costs increase, the profitability of the business is being adversely affected," Callus admits. "However, we are mindful that even the end consumer is feeling the pinch in their pocket and therefore our goal is to find creative solutions to such challenges, without increasing prices across the board. Value for money remains at the centre of our"Inphilosophy.parallel, we also face important issues such as flight availability for the island. At this point in time, we are still not operating at the same flight capacity as in 2019 yet, which is a big problem when considering that the hotel industry is growing by the minute. It's an interesting summer to manage a hotel!"
choice in the markets we operate in. We have our own platform, AX Careers, where people can easily follow what's happening within the Group in terms of opportunities, motivating our employees to apply."
A PEOPLE-CENTRIC BUSINESS
"AX Group has just announced its participation in a multi-ESG alliance; a private sector initiative to tackle local environmental, social, and governance priorities," Callus says. "This shows the confidence in AX Group's commitment to sustainability."
environmentally friendly measures across its various divisions.
AX HOTELS HEALTHCARE, HOTEL & LEISURE | 111BUSINESSFOCUSMAGAZINE.COM
"Our menus try to use local produce wherever possible, and we are removing singleuse toiletries," Callus says. "We are also investing in renewable energy. We have built a solar farm as a new business within the Group. Our goal is for any future developments to be near zero-emission buildings."
"We work hard on staff retention and development, and we try to create an enjoyable and positive working environment," Callus says. "Family, people, and the quality of our projects, those are the things that make AX Hotels an employer of choice."
''We believe that our assets and finances are only as strong as our people. We seek to employ trustworthy, skilled individuals and do our utmost to invest in our workforce as we do in our assets - by building up their value for the long-term.'' Callus says. "Our mission is to be an employer of
The future is full of opportunities for AX Hotels. The firm has just acquired a building it intends to convert into a co-sharing office space, diversifying its offering still further, and now the Group is looking at potentially expanding internationally over the next three-to-five years.
By attracting and nurturing new talent, AX Hotels is ensuring its own future, running not just its own hotels, but also offering its renowned expertise to other local hotels in the form of a management contract.
It is also essential for the staff to have the right environment to train people. AX Hotels has a training academy providing mock restaurant and hotel scenarios to team members in training. This supplies employees with a structured area to practise certain hospitality roles, such as checking guests in/out and restaurant service, to hone their skills for real-life situations.
As well as joining this alliance, AX Group has been changing over its entire fleet to electric vehicles while eliminating single-use plastics and launching initiatives to promote local cuisine.
The firm is continuing to invest in those capabilities, with a new 12-million-euro investment in Eirgen's site and facilities.
PROJECT MANAGED BY: LIAM PYWELL
EIRGEN PHARMA 112 | HEALTHCARE, HOTEL & LEISURE
A COMBINATIONPOTENT
Burke has been part of Eirgen since the very beginning, as one of the founding members of the start-up team. Since the company was launched, he has worked in
"Eirgen Pharma manufactures high-potency pharmaceutical products for global markets and provides a full suite of contract development and manufacturing services to its partners. The company has built a name for itself through its dedication to fostering innovation and encouraging growth. The company has proven to be a valuable ally, helping partners get products through the development cycle and commercialisation processes.
F
"Our unique selling point is the capability to develop high potency products in multiple OSD platforms, navigate the clinical and regulatory path, commercialise those products and provide them to global markets from our base in Waterford, Ireland," explains Damien Burke, Eirgen Pharma's Chief Executive Officer.
a range of roles throughout the pharmaceutical sector, including R&D, manufacturing and packaging operations, artwork management and packaging technology. For several years Burke headed up Eirgen Pharma's Commercial Operations until he was appointed to his current role as Chief Executive Officer in October 2019.
FROM A COMPANY STARTED BY TWO ENTREPRENEURS, EIRGEN PHARMA HAS GROWN INTO A POWERHOUSE OF EXPANSION AND INNOVATION.
"The expansion facilitates the increase in our capacities tenfold, giving us the economies of scale necessary for our pricing models to compete against other service providers," Burke says. "The acquisition of the building and adjoining 1.2-hectare site strategically positions the business for sustained growth over the next ten years. It also represents a significant vote of confidence
rom its origin as the brainchild of two local entrepreneurs in 2006, the company has grown and developed, until in 2015 it was acquired by diverse healthcare company OPKO Healthcare. It was a purchase that placed Eirgen alongside a range of firms in the healthcare sector, but even in this company, Eirgen Pharma will stand out.
EIRGEN PHARMA HEALTHCARE, HOTEL & LEISURE | 113
PURELAB CompliancePharma
HEALTHCARE, HOTEL & LEISURE | 115BUSINESSFOCUSMAGAZINE.COM
In any manufacturing environment equipment and process availability is a priority. The partnership between Veolia & Eirgen demonstrates the cost, quality and speed benefits that great supplier client relationships can deliver.
E: sales.ireland@veolia.com / T: +353 1 630 3333 www.veolia.com
Veolia has been synonymous in the purified water industry for critical applications for over 40 years in Ireland as a respected, trusted and recognised leading supplier of Ultra Pure Water Solutions and Technologies within the Ultra Purified Water industry.
Freund-Vector, part of the Freund Group, is a global full-service company founded in 1972. We offer processing services and equipment for tablets, powders, particles, pellets, and other solid materials/forms to the pharmaceutical, nutritional, food, confectionary, chemical, agricultural, and other industries. As a global company, we serve Europe, Middle East, Africa, North America, Central America, South America, Asia, and Oceania.
Veolia & Eirgen Pharma are two organisations demonstrating the interworking that is the hallmark of sector leading organisations.
FREUND-VECTOR: CELEBRATING 50 YEARS OF EXCELLENCE
Our product lines include coating pan systems for applying an aqueous, solvent or sugar film coating; fluid bed systems for granulating, coating, spheronizing and drying; high shear granulators for wet granulation; roll compactors for material densification and granulation; spray dryers for particle engineering and amorphous solid dispersions; material handling equipment for powder and tablet handling; and automated process controls across all product lines.
Our(China).clients have been the backbone of our work since 1972. While a lot has changed, one thing remains the same – "Our mission is to become your most trusted and valuable supplier." We constantly challenge ourselves to continually improve and innovate our products and services to meet the everchanging needs of the www.freund-vector.commarketplace.
TheVEOLIApharmaceutical
Present in all geographies, local teams are delivering state-of-the-art services to help optimise customer water treatment facilities in terms of operational performance, expenditure and water footprint, commissioning, field service contracts, real-time system digital management and Hydrex Chemical Treatments Services. Contact VWT Ireland to discuss your water requirements today.
Veolia is respected, trusted, and recognised as Ireland's leading supplier of Ultra-Pure Water Solutions and Technologies within the Ultra Purified Water industry.
• QC Lab ultra pure water solution • GMP Ready • Passcode access • TOC verified
industry faces an unprecedented era of opportunity, challenge and change.
The pandemic brings a renewed realisation that players and ancillary partnerships in the pharmaceutical industry are of national strategic importance. Organizations like Eirgen Pharma offer contract pharmaceutical development, manufacturing & global serialisation in-house. Class leading skills deliver higher quality end products and radically reduced lead times for the entire "manufacturing to market" life cycle and Eirgen Pharma's continued growth demonstrates the organization is a leading force in Ireland's pharmaceutical sector.
SALES.IRELAND@VEOLIA.COMWWW.VEOLIAWATERTECHNOLOGIES.IE
The Freund Group consists of Freund-Vector (USA) and the Freund-Vector European Branch Office (Italy), Freund Corporation (Japan), Freund-Turbo Corporation (Japan), Cos.MEC S.r.l. (Italy), Parle Freund Machinery Pvt Ltd (India), and Freund-Chineway Pharmaceutical Technology Center Co. Ltd.
WATER TECHNOLOGIES
Post covid supply chain, logistics and inflation challenges have added to the intensity of the commercial challenges that Eire's world class pharmaceutical sector faces.
Freund-Vector operates laboratories in Marion, Iowa (USA) and Villasanta, Italy. The Freund Group also has laboratories in Hamamatsu, Japan and Shanghai, China. Our laboratories feature state-of-the-art processing equipment ranging from laboratory to pilot/production scale to perform feasibility studies and product development services.
EIRGEN PHARMA 116 | HEALTHCARE, HOTEL & LEISURE BUSINESSFOCUSMAGAZINE.COM
BUILT ON RELATIONSHIPS
Of course, this is an ambitious project and a huge investment. It is not a project you could expect any business to take on alone."We have been very lucky in that we have a very supportive corporate parent, OPKO Healthcare. They are entrepreneurial in their ways, and not at all rigid in the strategic direction of the business," Burke says. "When I took over
by the OPKO board in the capability of our employees, our leadership team in Eirgen and Waterford as a locality to expand our business."
"OUR UNIQUE SELLING POINT IS THE CAPABILITY TO DEVELOP HIGH POTENCY PRODUCTS IN MULTIPLE OSD PLATFORMS, NAVIGATE THE CLINICAL AND REGULATORY PATH, COMMERCIALISE THOSE PRODUCTS AND PROVIDE THEM TO GLOBAL MARKETS FROM OUR BASE IN WATERFORD, IRELAND."
as CEO of Eirgen the biggest challenge was to switch the direction of the business towards high performance, focused on meeting customer needs and opening up our capabilities to the market. We reshaped our senior leadership team with a high-performing mindset and built a credible ten-year business plan that our corporate parent and employees could believe in. We unlocked the investment opportunity and the resulting expansion that would follow."
Damien Burke, CEO (center), Anne Marie Slattery, Head of Talent (right) and James Murphy, Head of Research, Development & Engineering (left) in front of Eirgen Pharma's new expansion building.
As well as having a good relationship with its parent company, Eirgen Pharma also works closely with a network of other businesses.
"We work very closely with all our suppliers and partners and our ultimate goal is to maintain a long-term working relationship based on collaboration and mutual success," Burke says. "We have maintained successful relationships with most of our suppliers since the business started in 2006 and at the core of this, we are fair in negotiations and deliver on our commitments."
Those commitments include a dedication to providing the latest high potency pharmaceutical innovations to the market, with technology that covers oral solid dose products in tablet, hard capsules, liquid-
filled hard capsules and softgel forms. These products can be packed in bottles, blisters, and sachets and are fully serialised for global markets across the human and animal healthcare sectors.
CULTURING INNOVATION
EIRGEN PHARMA HEALTHCARE, HOTEL & LEISURE | 117BUSINESSFOCUSMAGAZINE.COM
Eirgen can supply this wealth of products by investing in innovation throughout the company and its people.
"Being a one-stop shop for your products' lifecycle requires innovation at every level of our
We are honoured to provide this service to EirGen and look forward to being a part of their continued success.
To lead innovation our partners need to know with certainty that their instrumentation is performing to specification and can achieve the highest accuracy and repeatability of results.
118 | HEALTHCARE, HOTEL & LEISURE BUSINESSFOCUSMAGAZINE.COM Reliably Serving Science Since 1984 www.LabUnlimited.com www.LabUnlimited.co.uk +353 (0)1 4523432 ■ +44 (0)8452 304030 Laboratory & Environmental Sales and CustomisedServiceService & Calibration Solutions Reliable technical support, ensuring your instrumentation's accuracy & reproducibility In-depth industry knowledge, that allows us to specify, install & maintain International Accreditation (ISO 9001 & 17025) MEMBER
With over 35 years serving the scientific community, our team of highly trained and expertly skilled chemists and engineers offer in-depth industry knowledge to ensure optimal utilisation and application support while ensuring downtime is Ourminimised.partnership with Eirgen began when the company's founder, Tom Brennan, called us seeking advice on buying the lab's first Friability and Hardness Testers, and other instruments needed for a full lab set-up. We have helped move labs when the company expanded, and our connection continues to grow to this day thanks to the several site visits we make each month to offer technical guidance in addition to our calibration services.
During our 16 year collaborative partnership, we have accompanied Eirgen on a fascinating journey of expansion and innovation. Our offering to EirGen has supported them in a variety of fields, including dissolution, friability, disintegration, electrochemistry, viscosity, and gas generation, to mention a few, across the R&D, QC, Dissolution Lab, and Production facilities.
This is what the EirGen team had to say… "Excellent service and a fantastic response time" "Always flexible, top-class service"
"Top Class service with top class engineers" "Always No. 1 in Ireland"
Visit www.labunlimited.com for more information on products, services, or innovative pan European supply chain solutions.
LAB UNLIMITED, RELIABLY SERVING SCIENCE SINCE 1984
HEALTHCARE, HOTEL & LEISURE | 119BUSINESSFOCUSMAGAZINE.COM Cork I Dublin I Waterford I London Engineering and Process www.weltec.ieContractors Azure Communications 3 Damastown Close, Damastown Industrial Park, Dublin 15. D15 EK76, Ireland. PACKAGINGANDPHARMACEUTICALLIFESCIENCE PROUD SUPPLY PARTNERS TO EIRGEN PHARMA Patient information leaflets and pharmaceutical cartons Print supply chain specialists Quality printed products and guaranteed delivery times www.azurecomm.ie ViewVideoThis Contact Patrick Doran Phone: +353 1 5312695 mobile: 0872857923 Email: pdoran@azurecomm.ie
EIRGEN PHARMA 120 | HEALTHCARE, HOTEL & LEISURE BUSINESSFOCUSMAGAZINE.COM
"We are entering a very exciting phase of our business," Burke says. "The new expansion will be completed at the start of 2024, but this only fills about a third of the land we have acquired."Once that expansion is complete Eirgen Pharma will begin to look at further expansion, growing the
business," Burke says. "To be competitive in our industry we have to be solution focused and create a 'find a way' mindset."
It is clear talking to Burke that there are big plans for those five to ten years, a period that will make way for even bigger changes in the business.
"Firstly, this means empowering our employees at all levels of our business and giving them access to the tools and information they need, not only to do their jobs but to excel in their roles in the business," Burke explains. "Secondly, it means having a culture of collaboration internally and externally that promotes collaborative thinking in finding solutions to product challenges."Anexample of this approach can be seen in Eirgen Pharma's "product innovation scrums", where a cross-functional team from every level of the business will come together to work on the products that the company will be developing over the next five to ten years.
Burke is the first to acknowledge that this cannot be an exclusively top-down mindset. For real innovation to take root, it has to come from every part of the business, which means handing power to the people who can make it happen.
company's product offering across both the human and animal healthcare sectors.
"There are a lot of opportunities out there for us as a business to partner in," Burke points out. "To support those opportunities, we will need to grow our capabilities, and facilities while continuing our expansion journey."
EIRGEN PHARMA HEALTHCARE, HOTEL & LEISURE | 121BUSINESSFOCUSMAGAZINE.COM
"BEING A SHOP FOR YOUR PRODUCTS' LIFECYCLE
ONE-STOP
BUSINESS."EVERYINNOVATIONREQUIRESATLEVELOFOUR
Dr Timothy Low, FPH's CEO, says: "We are modelled to include a five-star hotel, specialist medical centre, and a hospital, all seamlessly integrated within a single facility. Built above an underground train station for the convenience of patients and visitors, the hospital's carefully created environment is here to enable modern yet holistic care for all its patients."
ONE OF A KIND FPH and Farrer Park Medical Centre are home to suites of specialist clinics, with over 200 medical specialists and medical technology such as nuclear medicine and radiology services to support a wide range of surgical specialities in cardiology, gastroenterology, oncology, and orthopaedics.
PROJECT MANAGED BY: ALICE YOUNG
FARRER PARK HOSPITAL 122 | HEALTHCARE, HOTEL & LEISURE
t is owned by Singapore-based The Farrer Park Company, founded in 2011 by a group of medical and hospitality specialists. It is headquartered in the integrated building that houses FPH, Farrer Park Medical Centre, and One Farrer Hotel.
Dr Low reveals an interesting fact: the facility was built with a future pandemic in mind. "The hotel, which is built adjacent to the hospital and medical centre, can be quickly repurposed into a quarantine area for patients that need to be kept in isolation.
APPROACHHOLISTIC TO TREATMENTMEDICAL
FPH is not a typical medical care institution. The facility opened to the public in 2016 as Singapore's first integrated healthcare and hospitality complex, integrating current developments in medical technology and treatments into the hospital's design and architecture.
I
FARRER PARK HOSPITAL (FPH) IN SINGAPORE IS A PRIVATE TERTIARY HEALTHCARE INSTITUTE THAT NOT ONLY BRINGS TOGETHER SOME OF THE BEST MEDICAL PRACTICES AND QUALITY PATIENT CARE WITHIN ONE FACILITY BUT ALSO CONSIDERS PATIENTS' WELLNESS AND COMFORT.
FARRER PARK HOSPITAL HEALTHCARE, HOTEL & LEISURE | 123
Altivity has been created with your patients in mind, to deliver the fast and accurate results they need with a more personalized approach.
our
Efficient workflows
andAltivityhelpscreatesimple,streamlinedAI-drivenworkflowsthatoptimizeresourcedeploymentensureyourteamshavetheinsightstheyneedtoworksmartereveryday.PleasevisittheCanonMedicalwebsiteformoredetail: https://sg.medical.canon/specialties/ai
Fast, tailored care
Intelligent healthcare made IntroducingeasyAltivity, bold new approach to AI innovation that uses smart technologies to make a whole new level of quality, insight and value across the entire care pathway, possible.
Informed healthcare
Altivity is here to help enhance your clinical confidence with high-quality images and integrated data that help you make informed decisions in real-time, at the point of delivery.
"Since FPH went operational in 2014, the hospital has attained optimal energy savings of 30% annually and we continue our commitment to sustainability with a range of initiatives including a rainwater harvesting system to irrigate landscape gardens around the property."Within the hospital, light fittings with motion sensors designed to switch off when not in use have been implemented to minimise energy wastage. Energy recovery wheels are also in place to convert heat and humidity from the airstream into cool air for the building. Furthermore, the air distribution system is fitted with UV emitters to prevent pathogens from entering the hospital.
This was also how FPH was used during the pandemic. It was the first facility in Singapore to function as a drive-through swabbing station operated and managed by staff in full PPE and accommodated people that needed quarantine.
FPH collaborates with the Sincere Healthcare Group and Icon Cancer Centre Singapore to introduce fertility preservation services for reproductive-age females in need of chemotherapy or any other cancer treatment. This service includes ovarian tissue preservation, offering hope to female cancer patients who wish to have children once their treatment is completed.
GREEN BUILDING
The hospital is also part of a lifestyle concept that promotes patients' well-being and hospitality services, available to those wishing to be close to their loved ones or waiting for treatments."Thereare 15 gardens within the building itself, reflecting its biophilic design, i.e. bringing nature to the patients to help in the healing process. In addition, the facility interiors display more than 700 pieces of artwork curated for the building by regional artists.
HEALTHCARE, HOTEL & LEISURE | 125BUSINESSFOCUSMAGAZINE.COM
We feel that art also helps in healing in terms of decreasing anxiety for patients and their caregivers."DrLow points out that sustainability was embedded in the very design of FPH. The complex has been certified Green Mark Platinum by the Building and Construction Authority since 2011.
"The way we contributed to handling the pandemic has been one of our major achievements. Having served many patients around the world, with Singapore's borders now opened and relaxed travel measures, we look forward to welcoming back our patients to travel here to continue the care."
suitable especially for patients who have been heavily pretreated with existing forms of cancer therapy.
Dr Timothy Low, CEO of Farrer Park Hospital.
Dr Low, appointed FPH's CEO last year, admits that one of his immediate priorities was to shift towards a culture of innovation. "It means rethinking innovative possibilities for treatment with new modalities of care."
ADVANCED MEDICAL CARE
FARRER PARK HOSPITAL
He notes that recently nuclearMembraneActinium-225prostatemetastaticexample,torangesscopepopulousoneissueforsupportwasbythatpeopleistoolwascolorectalartificial-intelligence-assistedanscreeningserviceintroducedasanessentialgiventhatcolorectalcanceroneofthetopcancersamonginAsia-Pacific,andoneimprovespolypdetection20-30%.ArtificialintelligencealsointroducedlastyeartoanMRIscreeningtooldementia,anotherpressingintheAsiaPacificregion,ofthefastest-ageingareas.DrLowpointsoutthattheofinnovativetreatmentfromadvancedcancerfertilitytreatment.Forthosewhohavecastrate-resistantcancernowhaveProstate-SpecificAntigen(PSMA)therapyavailable,
The hotel staff has been trained in basic care in these circumstances, including swabbing and testing.
FARRER PARK HOSPITAL
Asked whether the hospital will expand its model and potentially set up similar branches in different locations, Dr Low explains that physical expansion is not being considered for the coming years. However, this does not mean that FPH's services and expertise are limited to Singapore.
"In order to reach out to the region, we have launched borderless healthcare. This includes a connection to clinics in countries within our region, such as Thailand, Vietnam, Cambodia, and others. The clinics can link to a cloud platform to seek consultations and exchange knowledge, findings, and expertise."
"We are also collaborating with device companies in terms of innovative devices or diagnostics for clinical trials, and device evaluation. In this way, we are always on the lookout for innovative devices and future trends."
126 | HEALTHCARE, HOTEL & LEISURE
MOON-SHOT THINKING
HEALTHCARE, HOTEL & LEISURE | 127BUSINESSFOCUSMAGAZINE.COM
HOSPITAL
FARRER PARK
One of the key drivers of any development is the human factor, and Dr Low is well aware of the importance of his people. "Our staff are certainly our greatest assets. Staff needs to be engaged, they need to know that they are appreciated and valued by the organisation. So I apply a policy of 'over-communication' –people need to be well informed, they need to know where we're going, what we're thinking, and how we're going to do it."
"I want to cultivate moonshot thinking in my staff and managers, to make the seemingly impossible start to become possible. They need to have that thinking to continuously lead the healthcare industry, in innovation and new treatment careAndmodalities."whatis his very own personal motto? He says: "I always remember what my mother told me – don't change yourself to get people to like you. Just be yourself, so that the right people will value you. I always try to keep this in mind."
on CO2, so a huge variety of different customers find uses for our Thesesensors."sensors are deceptively simple in their function, but extremely effective, using "nondispersive infrared (NDIR)" technology, the lowest cost variety of optical sensor, but an effective one.
"They aren't destructive and use plain physics that are easily understood. It's a safe way to measure gases. There are other electrochemical and semiconductor methods which are lower cost, but for different reasons are less reliable, while optical sensors are also maintenance free."
"We were reducing the costs of gas-sensing with a reliable technology that is easy to prove and understand," says Martin.
"When we started, we decided only to use optical techniques," Martin tells us.
A BREATH OF FRESH AIR
"The alcohol detection system is the biggest opportunity for the company right now. Because we have collaborated with US agencies for ten years to solve the problem of drunk driving, putting us in a technical lead position. We have ensured safer driving introduced all over the world," explains Yoshihisa Kunimi, Managing Director of Senseair.Thisisonly one application of Senseair's technology, however, as Hans Martin, Senseair's Senior Advisor and Founder, explains."Thenumber of applications is enormous. During the first 20 years we found a new application almost every week," Martin recalls. "CO2 was our main gas in the early days. It's part of the life cycle. All processes that connect to life in one way or another are based
The target was a lowercost product that could be accessible to the whole world.
SENSEAIR 128 | MANUFACTURING
WE LEARN HOW A RELUCTANT ENTREPRENEUR HAS SET THE STANDARD FOR AIR AND GAS SENSING TECHNOLOGY ACROSS A PLETHORA OF INDUSTRIES.
his includes everything from CO2 detection, to detecting alcohol in the breath of drivers.
Senseair is one of the leading global providers of air and gas sensing technology, providing the best possible measurement solutions on the market backed up by service and intelligence. Senseair's sensors and solutions can be found in the analysis of indoor and outdoor air quality, alcohol screening, gas alarms, life science and transportation.
T
PROJECT MANAGED BY: DAVID HAYVIS
SENSEAIR MANUFACTURING | 129
Since those early days, the market has widened and a lot of competition has grown up, but Senseair continues to be backed up by a strong research team working in parallel with the rest of the company to be on the front line of development, providing better performance and lower cost technology.
Today, over 1,300 global companies spanning the life sciences, high-tech, clean tech, consumer electronics, aerospace, and defense industries rely on Arena to help eliminate data silos and communication barriers and get innovative products to market fast.
"Recruitment is on an international basis. We always had researchers and skilled engineers appointed from all over the world. Today in the research group we have 13 researchers, with ten nationalities," Martin says. "We always want the best, the most competent collaborators and co-workers. We are based in the countryside, which can pose some challenges, but recruiting internationally means it doesn't matter if we're in Stockholm or the countryside, which is one reason we have so many international colleagues!"
THE RELUCTANT PROFESSOR
Asmodel.businesses
OnceCloud.Arena
Senseair is a hugely successful company, but perhaps surprisingly Hans Martin never set out to build a global business.
HOW COMPANIES LIKE SENSEAIR DRIVE SUPPLY CHAIN COLLABORATION
SENSEAIR BUSINESSFOCUSMAGAZINE.COM MANUFACTURING | 131
That research team is drawn from a truly global talent pool.
grow and product development processes evolve, Arena scales with the operation to accommodate additional users, suppliers, and functionality. Senseair, a leading innovator of gas sensing technology, is just one example of a company that continues to expand its usage of Arena PLM—leveraging the system to gain greater control over BOMs, streamline collaboration with supply chain partners, and get high-quality products built on schedule and under budget.
If you're still getting by with manual processes or disconnected solutions to manage your new product development and introduction (NPDI) processes, Arena can help you make the step toward a successful digital transformation with an enterprise PLM solution. Visit our website to register for a free demo today.
ARENA
Manufacturers and their supply chain partners are more dispersed than ever before. And in this age of unforeseen disruptions, having a robust, digitally enabled system that supports visibility and transparency across the supply chain is essential to mitigate risks and achieve commercialization success.
is deployed, continuous enhancements are built into the system, eliminating the traditional costs associated with upgrades and ongoing maintenance. In addition, the cybersecurity issues that are often encountered with on-premises and single-tenant SaaS platforms are nonexistent with Arena PLM due to a sophisticated multilayered security
By facilitating continual, bidirectional communication, key players are always up to speed on the latest product design changes, part shortages, lead times, quality issues, and other critical items that impact production. Information for approved manufacturers and suppliers can be linked to the product bills of materials (BOMs) so that teams can quickly find alternate sourcing in the event of shortages. Arena PLM can also be integrated with electronic component databases to help manage environmental requirements for REACH (Registration, Evaluation, Authorisation and Restriction of Chemicals), RoHS (Restriction of Hazardous Substances), and conflict minerals and ensure that products are designed with compliant Arena'sparts. cloud-native (multi-tenant) software-as-a-service (SaaS) architecture is designed for fast deployment—eliminating the need for hardware, software, virtual private networks (VPNs), and other extensive IT infrastructure. The advanced integration capabilities of the software also make it easy for companies to migrate their legacy product data to the
www.arenasolutions.com
Arena's cloud-based product lifecycle management (PLM) solution provides a secure, centralized platform for internal teams and external supply chain partners to exchange product information and collaborate in real time from anywhere in the world.
SENSEAIR BUSINESSFOCUSMAGAZINE.COM132 | MANUFACTURING
AN ACHIEVEMENTINTERNATIONAL
Yoshihisa Kunimi, Managing Director, Senseair.
"I was part of the green wave in the 70s, the hippy era!" he recalls. "When I had my first child and he started school I was working at Stockholm University. We moved to the countryside because I wanted our children to grow up in a better environment. I commuted for ten years to Stockholm before my wife said stop, and I wanted to stay home and be with the children. But there were no jobs around here, so I just had to start a company forItsurvival!"meant that from the very beginning the pressure was on for Martin's business to perform."From the start, we had to make a profit because we did not want investors who come in and take over," Martin insists. "We needed a business sound enough to work on, the patience to grow it slowly and use the money to invest in further growth."
Ultimately, the company succeeded with flying colours, and Martin wants his story to serve as an example to others tempted to follow in his footsteps."Tenyears ago, I worked out that the Swedish government invested 2 million euros in our company, predominantly supporting R&D, but got 20 million euros back in terms of tax contribution," Martin tells us. "I'd like for other researchers and people at large to know that a poor university professor like myself is capable of making a company like this. It's good for others to see it's possible and think maybe they can do that too."As well as inspiring others, however, Martin has never forgotten that the reason he launched this business was to spend time with his family.
"Quality of life is important for us, for everyone. Go for that and it will help everything around us," he says.
Hans Martin, Senior Advisor & Founder, Senseair.
Today Senseair's biggest challenge is to maintain the growth momentum the company has had so far.
"WE NEEDED A BUSINESS SOUND ENOUGH TO WORK ON, THE PATIENCE TO GROW IT SLOWLY AND USE THE MONEY TO INVEST IN FURTHER GROWTH."
In many ways, Senseair is still maintaining its independence, however."We're still used to operating independently, sourcing different funding, and we don't pay much out to our owners but reinvest profits in the company," Martin insists.
SENSEAIR BUSINESSFOCUSMAGAZINE.COM MANUFACTURING | 133
"We go out in the world, scouting in international trade shows, expos, and conferences," Martin says. "We have always invested more in research and development than marketing. Our customers have huge marketing departments, we don't need to spend money onBythat."being constantly open to new opportunities, Senseair is also able to develop solutions others might not see.
It is an approach that leaves Senseair able to snatch opportunities as they arrive.
"We drive the technology forward! We have a large corporation network with international universities, and technical institutes," Martin tells us. "In the last ten years, we joined a lot of European projects. We are attractive to European universities because we have such a good track record in finding end users for new technology being developed. We have a good network of skilled people in different areas."
Together, Kunimi and Martin intend to continue driving forward."The future is bright. It has been a good marriage between Senseair and AKM, using their photodetectors, LEDs, and ASICs for our products while discussing together how to make the components better," Kunimi says. "We are improving our products, opening up different paths for the future."
"The challenge is to grow fast enough. It takes a lot of money to invest because of the opportunities ahead with the automotive industry," Martin says. "CO2 cabin measurement and other applications offer a huge volume per year potential. We have to grow while introducing automation and cost-efficient production methods."Fromthe start, Senseair has been an independent company, and Martin has valued his ability to guide the company without worrying too much about investors, but the company's growth has been aided through its purchase by the Asahi Kasei Microdevices Corp (AKM), who bought it five years ago, to mutual
"Sincebenefit.the merger with AKM, Senseair has been able to provide particular design expertise and good experience," Kunimi says. "For the manufacturer, AKM is providing the semiconductor components. There was market demand, so we carried out a merger and we've been a good team finding some great applications for the technology. We're now providing sensors to the world with low power consumption and great performance. Currently, the automotive application market is increasing, with the potential from the truck driving sector. It is a great collaboration."
"It's unique that a small company like us has the full track, from research to idea to product development to sales, including its components. The whole range, the entire system is in our hands," Martin adds. "This last 30 years is just the start of something big."
134 | MINING Errol Smart, CEO & Managing Director, Orion Minerals.
ORION MINERALS
OrionProvince.Minerals' primary focus has always been in this region of South Africa, and it holds a large tenement portfolio within the geologically rich Areachap Belt, of the Northern Cape Province. Although the region has seen numerous mineral discoveries between 1970 and 1998, the Areachap Belt has seen no major exploration over the past 20 to 30 years, leaving it ripe for exploration by Orion Minerals.
volcanogenic massive sulphide (VMS) base metal deposits with a Foundation Phase Mineral Resource of 30.49 Mt at 1.2% Cu, 3.7% Zn, and a mineral reserve of 14.5Mt at 1.1% Cu and 3.2% Zn. The initial operations at the project will cover 12 years with a capacity of 2.4Mtpa, targeting ~22ktpa Cu and ~70ktpa Zn. In May 2020, the firm completed an updated BFS after a period of successful optimisation and value engineering, leading to a substantial increase in production, longer mine life and a greater cash flow.
FLAGSHIP PROJECTS
The Prieska Copper-Zinc Project is Orion's flagship operation, one of the world's Top-30
DEFININGPRODUCTIONMETAL
ORION MINERALS MINING | 135BUSINESSFOCUSMAGAZINE.COM
PROJECT MANAGED BY: DEAN BROWN
Orion Minerals is a metal explorer and developer with a globally diversified portfolio, and it is on track to defining the next generation of base metals production by developing its flagship Prieska Copper Project, as well as its near-term Okiep Copper Project.
Orion is also looking to draw even further value from the project, with an exceptional pipeline in place for further exploration and growth at the site.The project is well-placed to access the South African and Australian Capital markets and has a landmark black economic empowerment agreement in place.Meanwhile, the Okiep Copper Project points the way for the future of Prieska and
B
ORION MINERALS IS A DIVERSIFIED METAL EXPLORER AND DEVELOP WITH A LOT UNDER ITS BELT.
Prieska boasts globally competitive costs, strong margins, and strong financials, with well-advanced project financing and strategic partnership discussions.
features a range of operational synergies with the more developed project. Okiep Copper Project has seen historical mining operations that produced 30,000 –40,000 tonnes of copper per annum over several decades. This site has seen over 60 years of exploration and mining, all of it well recorded, including the JORC Mineral Resource and its six initial deposits totalling 11.5Mt at 1.4% Cu for 159,000t contained copper. Meanwhile, in May last year, a scoping study confirmed the economic merit of a foundation phase mining operation at the OCP, allowing Orion to pursue studies that will eventually underpin a larger-scale operation at the location.Currently, the site could potentially be in production within 16 months of initial construction, with outstanding potential exploration upside. With a 24-year mining right granted to the location, and all its permits well advanced, this site also featured an exceptional exploration and growth pipeline and landmark black economic empowerment agreement, as well as access to the Australian and South African markets.
oth of these projects are located in South Africa's Northern Cape, while in Australia Orion has also launched an exploration joint venture with IGO Limited (ASX: IGO) in the world-class Fraser Range
1,019m
As
and depths. Torque Africa is drilling on one of the world's largest solar PV battery plants in
is currently busy in Virginia, Free State
drilling
RC exploration work at New
Nardus Bezuidenhout +27 (0)82 829 6016 Nielen Visser +27 (0)64 754 7818 www.torqueafrica.co.zaadmin@torqueafrica.co.za
Renergen. Having drilled successful wells yielding high volumes of gas at very complex
Specialist Drilling Contractor Offering Expert Service a specialised contractor, Torque Africa Group has been part of numerous notable projects. We have completed successful Okiep Mine in Springbok, a subsidiary of Orion Minerals, including multiple water wells. Torque Africa Group with a helium gas project for South African-based company, angles Kenhardt Norwegian-based company, Scatec. Africa Group holds the record of in RC exploration.
for
ON-SHORE GAS EXPLORATION | DEWATERING | OPEN PIT GRADE CONTROL | ANGLED HOLES | WELL INSPECTION BLASTING HOLES | PERCUSSION DRILLING | MONITORING BOREHOLES | REVERSE CIRCULATION | PILING Torque
TORQUE AFRICA
Also, in 2021 a Methane Gas exploration project was successfully completed for Australian based company, Kinetiko. Despite tough weather and stern deadlines. This was achieved by implementing 24hr drilling shifts and meticulously planning the base design for the wells.

Torque Africa Group is currently busy with a multi-hole gas exploration project in Virginia, Free state for South African based company, Renergen. Having drilled successful wells, yielding high volumes of gas, at complex angles and depths, ranging from 50° angles to depth succeeding 1000m.
What sets Torque Africa apart from competitors in the drilling industry is its hands-on approach to projects, top level management is involved from the mobilisation to site all throughout the completion of the project.
"Our vision is to be the drilling operator of choice in the industry." notes Nardus Bezuidenhout, Director and founder of the group.
Torque Africa Exploration was established in 2014 by Nardus Bezuidenhout. With more than 22 years of experience in the onshore drilling industry, he realised the ever-increasing demand for expert drilling services in South Africa and abroad.
Drilling and implementing all the various techniques to achieve these depths and angles, have not been duplicated in South Africa, making Torque Africa Group the leader in Gas Exploration. Through R&D and intellectual property held by the group the costs of the project were cut by 50%.
He mentions that in order to be successful the right equipment plays a major part in the outcome of delivering drilling success. That's why the company invested in research and development and implement new technology and equipment when drilling.
In 2021 the group successfully completed a RC exploration project at New Okiep Mine in Springbok, a subsidiary of Orion Minerals, including multiple water wells drilled for the mine.
Torque Africa Group is currently working the Solar Farm project, in Kenhardt, Northern Cape for Norwegian based company, Scatec. It is set to be one of the world's largest hybrid solar PV and battery storage facilities - around four times the size of Cape Town stadium.
Torque Africa Exploration is the first company in the group, which consists of 7 entities. Torque Exploration Solutions, Torque Projects, Torque Namibia, Torque Southern Drilling Zimbabwe Private Ltd, Inspectra and Torque Oil and Gas. Working as far afield as Pakistan, Mauritania, Tajikistan, Namibia, Mozambique and Zimbabwe. Torque Africa is redefining quality in the drilling industry.
The group is setting the standard in the drilling industry and making the history books as this is the largest helium gas deposit in the world. This project is the first of its kind to be carried out in Africa. Several Publications and Renergen have reported the significance of these wells to the company, helping their stocks rise.
"We Are The Drilling Masters" - Torque Africa www.torque-africa.co.za
www.discoverydrilling.co.zaSOUTHAFRICA +27 14 573 admin@discoverydrilling.co.za3444/666 BOTSWANA +26 7 396 kowie@discoverydrilling.co.bw0053 DRILLING DYNAMICS DONE DEEPER Diamond Drilling 2500m Deep & RC Drilling
In 2018 an African air percussion record was set by Torque Africa in Beaufort West, Western Cape of 1402m with a bit size of 140mm surpassing our previously held depth record of 1148m drilled in Springs, 2017.
MINING | 137BUSINESSFOCUSMAGAZINE.COM
Throughout the group, there are 140 licensed vehicles which include 22 high end drill rigs,compressors, LDV's and support vehicles, and a fully operational grouting plant. Torque Africa Exploration has been involved in numerous premier projects from exploration, work, borehole drilling, all the way to setting multiple drilling records. In February 2020 Aman, Northern Cape the world's deepest RC hole of 1019m was achieved. It was completed in only 9 days.
METC's success can be attributed to a Client-centred approach to engineering, where we engage the Client to understand specific challenges; however, where our Clients have realised added value is METC's agile project structure that enables Client involvement in the solution development process.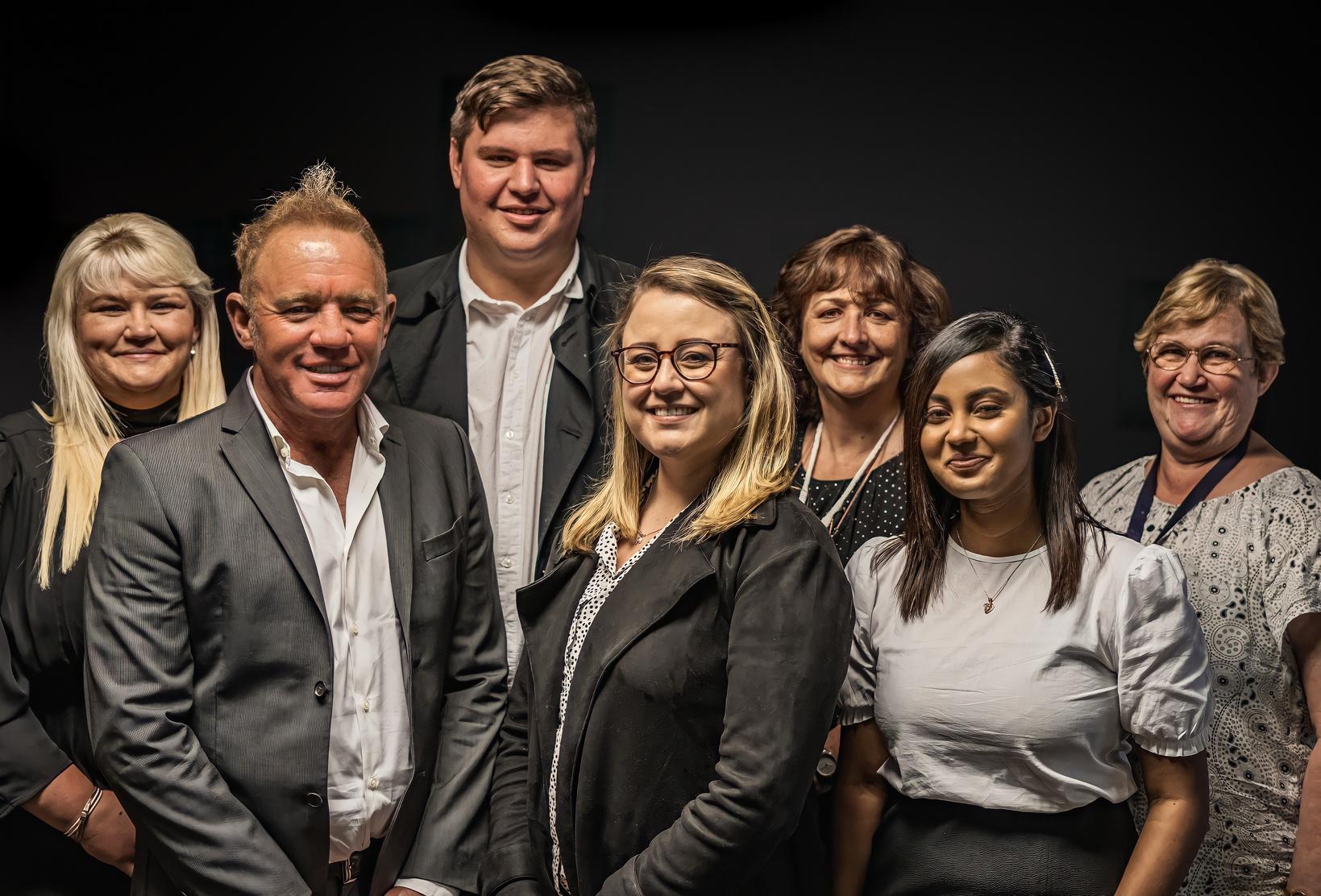 METC's directors are involved in the firm's day-to-day running, and the firm's management provides our Clients direct top level access. "METC is unencumbered by large corporate structures, enabling rapid decision-making and response, and this has cultivated a culture that promotes innovation and unconventional solutions" Dr Steve Cathey.
METC offers Clients flexible contracting options that reintroduce value into EPCM Engineeing Services, removing the "bums-in-seats" billing mentality while working closely with Technology Suppliers, reducing layers of wasted engineering hours. "We have experienced personnel to support our Clients along the entire project and metallurgical value chain, starting from concept studies, through to execution" says Nick Tatalias, MD at METC.
"METC understand the nuances of working on the African continent and the continually changing mining legislations. As such, the company is adept at partnering with local companies and forming alliances with suitable technology providers to deliver additional value," Cathey points out. www.metcengineering.com
METC provides a hands-on, agile approach with cost-effective engineering which has propelled METC to a leading African engineering firm specialising in designing and constructing metals/mineral beneficiation plants and refineries.
METC ENGINEERING
Established in 2017, METC Engineering has wasted no time presenting the mining sector with a cost-effective, alternative engineering business model that has seen it quickly build a substantial footprint across various regions.
138 | MINING BUSINESSFOCUSMAGAZINE.COM Supplier discovery Advanced search Smart filters Price discovery Tender bulletin E Request for Quote Compliance Scoring Document management solution Vendor manager comprehensive or lite E auctions Quick Quotes Vendor Master Data White Labeled Portals BBEE Procurement Scorecard Biz Link Business Centre Support KYC Vetting and Verification Online Store
ORION MINERALS MINING | 139BUSINESSFOCUSMAGAZINE.COM
What it is looking for is projects that could meet the growing demand for key industrial metals, including copper, zinc, and nickel. These metals have strong market fundamentals because of the decline of global resource inventories, as well as falling grades at major mines and a lack of investment in new mines. Orion Minerals is positioning itself to respond to that rising demand and dwindling supply.
"WHAT IT IS LOOKING FOR IS PROJECTS THAT COULD MEET THE GROWING DEMAND FOR KEY INDUSTRIAL METALS, INCLUDING COPPER, ZINC AND NICKEL."
While searching out potential new projects, Orion Minerals is also seeking to fast-track the development of its flagship Prieska Copper-Zinc Project, and drive the further evaluation of its near-mine targets, including immediate extensions of the Deep Sulphide Resource at Prieska (28.73Mt at 1.2% Cu and 3.8% Zn) and near-mine targets such as the recent Ayoba discovery to extend Prieska's life-of-mine. This, combined with the near-term development of the Okiep Copper Project alongside exploration programs to increase its Resource and Reserve base and underpin larger-scale, longer-term operations.
With this admirable asset base behind it, Orion Minerals intends to build on its resources to explore and develop globally significant multi-commodity base metals deposits located in outstanding mineral belts and Tier-1 mining districts. The company is eyeing locations such as the Areachap Province of South Africa and the Fraser Range Province of Australia.
HUNTING OUT POTENTIAL
ORION MINERALS 140 | MINING BUSINESSFOCUSMAGAZINE.COM
ORION MINERALS MINING | 141BUSINESSFOCUSMAGAZINE.COM
A OFCONSTELLATIONEXCELLENCE
Orion Minerals received the Emerging ESG Leader Award due to its exemplary work as a junior mining company in developing innovative ESG strategies, as well as forging meaningful relationships with its host communities and making a significant contribution to the socio-economic development of South Africa's Northern Cape Province.Withits widely recognised dedication and success in creating a sustainable and profitable mining operation, the future is looking bright for Orion Minerals.
Across these projects and beyond Orion Minerals has developed an internationally recognised reputation as a company dedicated to delivering on strong ESG principles. The company was awarded the Investing in Mining Indaba's Junior ESG Award for Enhanced Labour Standards at the Investing in African Mining Indaba in May 2022. This award, given to Orion Minerals in its inaugural year, is intended to highlight the junior mining companies which excel in making significant and positive impacts on ESG in their industry. The Enhanced Labour Standards award was given to Orion Minerals for the efforts it has made in going above and beyond expectations to establish and promote the fair treatment of its workforce while contributing to their professional and skills development, particularly among locally engaged staff.
This is only the second ESG accolade to be awarded to Orion, however. It also secured the AAMEG (The Australian –Africa Minerals & Energy Group) Emerging ESG Leader Award in November 2020. This award was founded to recognise companies that have taken a visionary approach to ESG in a way that will deliver long-term benefits to communities.
PALLETBIZ, A FAST-GROWING FRANCHISE NETWORK WITHIN THE INDUSTRIAL WOOD AND METAL PACKAGING & HANDLING SECTOR, IS CONTINUING ITS DEVELOPMENT PATH, WITH AN INCREASED FOCUS ON SUSTAINABLE SOLUTIONS.
PALLETBIZ 142 | PACKAGING & PRINT BUSINESSFOCUSMAGAZINE.COM
HELPING TO MOVE WORLDTHE
PROJECT MANAGED BY: JOHN HOLLIMAN
PALLETBIZ PACKAGING & PRINT | 143BUSINESSFOCUSMAGAZINE.COM
he product offering of PalletBiz primarily includes pallets and handling materials of wood and metal and is enhanced by a wide range of services, such as pallet and packaging repair including recycling, buyback, pooling, and consultancy. The broad coverage of its network as well as its central point of purchase differentiate the business from itsFromcompetitors.itsinitial strong, highquality production base in Europe the company has expanded to other parts of the world, establishing additional PalletBiz operations first in the Middle East, and Africa afterwards.
T
Established in the late 1990s, PalletBiz has grown into a market leader in the tertiary packaging industry, comprising an increasing number of production units and distribution depots throughout EMEA and beyond. The network aims to deliver premium, sustainable, one-call-for-all, and cross-border solutions to the industry.
In cooperation with local market entrepreneurs and experts the company has achieved economies of scale as well as a unique customer service profile, and together with its partners is now working on growing the network for increased, client-driven coverage.
We spoke to PalletBiz two years ago as the company was just emerging from the severe stage of the global pandemic, and the company's Chief Operating Officer Thomas Gents affirms that in 2022 PalletBiz continues to remain in robust shape, ready to capitalise on emerging
RECENT DEVELOPMENTS
WeDABGareone
Success does not come by itself. We have established ourselves as the pioneer of modern and reliable timber trading due to our continuous development and improvement of delivery service, package design and quality control.
of the leading timber trading companies in Central Europe, headquartered in Vienna. For more than 35 years, our team has mainly dealt with spruce timber and other wood-based materials such as blockboards or formwork panels. Our high-quality products are used in a variety of applications – from construction and concrete formwork in the building sector to the manufacture of furniture and interior designs.
PalletBiz sets foot in Oman with new partners, establishing the third Franchise entity in the Middle East / GCC region.
The needs of our customers always come first. Together with them and our partners, we want to further establish DABG as a trusted and successful brand in existing as well as new markets.
We always stay on top of things and advise our customers personally on site. Thanks to our longstanding co-operations and partnerships with sawmills, reliable and high-quality deliveries can be guaranteed.
"We continue to operate as a B2B franchise network within packaging and handling materials and use the power of our core franchise network to continue serving our clients to the best of our capability. The combination of our collective strength and the soon-to-be 25year track record has enabled us to deliver on our promise of growth, in line with our sustainability principles."
Mr. Thomas Gents, Group COO of PalletBiz (left) & Mr. Sheikh Abdullah Ahmed Suhail Bahwan, Executive Director of Bahwan Services and Trading (right).
market opportunities, with an increased focus on the circular economy."Weare now halfway through our defined strategy for 20202024, and while we have been, no doubt, affected by the market disruptions just like everybody else, we have leveraged the advantages of our wellspread network covering many locations in Europe, the Middle East and Africa, in order to withstand the challenge."
PALLETBIZ PACKAGING & PRINT | 145BUSINESSFOCUSMAGAZINE.COM Multi-Pine is a Brazilian company with fifteen years experience and a leader in providing commercial services of marketing & sales for the major Brazilian producers of KD rough sawn pine timber for export. Main Products: • KD Brazilian Pine Timber from well managed forests • AD & KD Brazilian Eucalyptus Timber • Pine Plywood • Pine Pellets Usages: Furniture/Packaging/Construction/Components +55 47 3349 daniela@multipine.com9972 www.multipine.com
"THE COMBINATION OF OUR COLLECTIVE STRENGTH AND THE SOON-TO-BE 25YEAR TRACK RECORD HAS ENABLED US TO DELIVER ON OUR PROMISE OF GROWTH, IN LINE WITH OUR SUSTAINABILITYPRINCIPLES."
SUSTAINABLE FOOTPRINT
Mr. Gents points out that despite turbulence in the market, there were several significant highlights in the past two years: the Romanian division experienced record turnover levels, and (inter)regional synergies increased as part of recent network development between operations in the Middle East and Africa.
PALLETBIZ 146 | PACKAGING & PRINT BUSINESSFOCUSMAGAZINE.COM
"In 2022, the year before our 25th anniversary, we stay committed to driving our franchise concept further, progressing as a strong network. As such we are also in a better position to address the
PalletBiz also welcomed a new franchisee in Hungary and established a presence in Oman as planned, the third franchise entity in the Middle East region, as part of a larger-scale franchise project in the GCC countries. This expansion has been followed – very recently –by the incorporation of a master franchise for Germany, Europe's largest market.
Tree planting ceremony to commemorate the prize won for the PalletBiz Corporate Sustainability Strategy. Representatives of the Award Committee; alongside the MD of PalletBiz Hungary, together with Regional and Corporate Management.
"Thisproduction."isthecircular economy at its best – giving new life to a used, recycled product and compensating more than 30% of our raw material demand. We are also looking at ways to convert waste plastics into a sustainable product, potentially combining both wood and
"As pallets have such a major impact within the global movement of goods, we will certainly be looking at making this impact more environmentally friendly. For example, one of our latest business cases is a potential new franchise partner in Qatar where a main field of business is turning scrap into pressed material that can be reused in pallet
pressing issue of sustainability and environmental protection," Thomas Gents continues.
PalletBiz has recently won EU funding in a value of EUR 3.5 million, which will be funnelled into a brand-new manufacturing facility in Romania. The factory will be equipped with state-ofthe-art technology and – in line with the social and environmental agenda – is planned to be disabled-friendly & powered by green energy.
PALLETBIZ PACKAGING & PRINT | 147BUSINESSFOCUSMAGAZINE.COM
plastic waste using the same methodology."Itshould be noted that sustainability is not new to PalletBiz. Considering that PalletBiz operates in an industry that is heavily dependent on the abundance of quality raw materials (particularly wood), the organisation is dedicated to maintaining forest biodiversity as a key focus area. Such initiatives include sourcing raw materials from responsible and certified suppliers or working towards achieving ISO 14001 and FSC certifications for the production and trade of wooden products.Theenvironmental ISO 14001 has so far been achieved by the franchisees in Romania and Saudi Arabia, but the number of certified entities is
IKEA was among the first (major) clients when PalletBiz started operations in 1998. Almost 25 years later the deliveries still continue to the retail giant.
In concluding, Mr Gents reminds us that an exciting development is also unfolding on the other side of the globe, in South Africa, where PalletBiz has acquired a 6.8-hectare property as part of vertical integration into sawmilling."Theproject is set to push the transformation in rural areas, through FDI, creating jobs for some of the less-empowered people. An important aspect of doing business in today's world – ensuring you give back to those people and societies fundamental for success."
He affirms that recent challenges, despite their undisputable negative impact, have not hindered the company from continuing to pursue its strategy of investing in capacity & technology, as well as in geographic business expansion, as evidenced by the recent penetration of the German market, soon to be followed in southwest Europe, where a master franchise is planned for establishment either in France or Spain.
There are a number of other sustainability initiatives that the company has been pursuing, not least under the European Bank for Reconstruction and Development which supports companies on their path towards more environmentally friendly operations.
"We are dealing with wood, a precious material, and we are aware of our environmental responsibility. We need to drive the sustainability agenda, and we're happy to be among the first to do that," says Thomas Gents.
"Through the expanded footprint and using our unique infrastructure, we'll be better able to offer solutions that reflect the sustainable agenda. This will at the same time enable us to give back to those franchise partners who decided to join us, to really leverage from a network in these turbulent times," he affirms, adding that the company has a high focus on solutions as part of circular economies in all its current and future business cases.
GROWING IN CHALLENGING TIMES
expected to grow. Additionally, the Head Office, headquartered in Hungary, has developed the PalletBiz Corporate Sustainability Strategy, for which the company collected an award in 2021.
148 | PACKAGING & PRINT THE DELTA GROUP
he company developed its service offering over the coming years, to meet the needs of our clients broadening marketing services requirements. We have expanded and developed various other divisions including distribution, creativity, experiential events, installation, in-store screens, and Out-ofHome," Phillips tells us today. "We have expanded through all aspects of the marketing budget, increasingly in online advertising and social. We have worked on everything, including aspects of above the line spend likeAsTV."the company developed, Phillips brought on board the Delta Group's new Group CEO, Jason Hammond, who has now been with the company for five years. The pair enjoy a close and collaborative working relationship."Youcando a whole lot more when sharing responsibilities," Hammond points out. "Jason's a good CEO. He has been involved in the process of buying and selling businesses more than anyone else on the Board. He has also been instrumental in recruiting the necessary talent to ensure we deliver on growth and the broad range of end-toend services. Meanwhile, I am more of an entrepreneur. I have ideas in terms of investment, vision, and direction. So, it is a great combination of how our respective strengths complement each other." While Phillips, Hammond, and the rest of the Board each take
"It is difficult for a founder still involved in the business not to get involved in all the details, but Mike will take a strategic approach, while we roll it out. This provides the exec team with his entrepreneurial perspective and commercial acumen. It is a very successful balance of my Exec team's skillset and Mike's experience," Hammond says.
key sectors that Delta operate within are Retail (grocery, fashion, DIY, tech, clothing, and home), FMCG (food and beverage, health and beauty) and Film / Entertainment / Media and Gaming.
As Hammond tells us, "If you walked into a retail store, whether it is a Sainsbury's, M&S, Lidl, Fat Face, or Burger King, you will have seen our products. But we do a whole lot more than that."
Today the Delta Group has a turnover of £100 million and a staff of 680 people working across five manufacturing plants in the UK and Ireland. Historically the company is known for its large format point of
The Delta Group's services also include out-of-home (OOH) advertising across all London transport, including bus sides and the Underground, not only in terms of printing the materials but also doing all the creative work that leads up to it, and experiential activations.
THE DELTA GROUP PACKAGING & PRINT | 149
The Delta Group started as a small print business in 1991, founded by the company's current Executive Chairman, Mike Phillips and his co-founder, Jason Auluk who still holds a non-executive role on the board. The pair had both worked for companies in the print sector before and had concluded that they could do what their erstwhile employers had been doing, but better.
T
responsibility for relationships with the Delta Group's major clients, Phillips is also happy to step back and take a more strategic role.
Thesale.
T: 0121 333 5947
NORTH WEST Unit 5 Westpoint Enterprise Park Clarence Avenue Trafford ManchesterParkM17 1QS
NORTH EAST TeamPrinceswayValleyTrading
Pyramid are a proud supplier to The Delta Group and congratulate them on their on-going success. Environmentally Friendly Print Media 100% Recyclable SUPPLYING THE INDUSTRY'S LEADING BRANDS www.pyramid-display.co.uk
E: sales@pyramid-display.co.uk
Duddeston Mill Road
Our Branches
BIRMINGHAMSaltley B8 1AU
E: sales@pyramid-display.co.uk
Estate
E: sales@pyramid-display.co.uk
E:T:NE11GATESHEADOTU01914877130sales@pyramid-display.co.uk
T: 0161 872 5666
& SCOTLAND 380
MIDLANDS Unit 5 Network Park
YORKSHIRE Units C & D Gilcar Way Wakefield Europort CASTLEFORD WF10 5QS
T: 0113 887 2199
We have strived to do more than simply keep pace with technological and environmental innovations and have grown to become the UK's largest and leading sign and display supplier.
Supplying the industry's leading brands, Pyramid distribute a wide range of products including POLYLINEPro Polypropylene Films, XL Display Board, Foamalite Foam PVC, Correx, Alupanel ACM, Swedboard together with Mactac and Avery self-adhesives to name just a few.
PACKAGING & PRINT | 151BUSINESSFOCUSMAGAZINE.COM
PYRAMID DISPLAY MATERIALS
On the digital front, the Delta Group has also been very active.
"WE ACQUIRED THE ODESSA PRINT GROUP, AND THEY ARE NOW USING OUR TECHNOLOGY ON THE LINESPRODUCTION WITH THE SAME DIRECT-TOPRESS ETHOS THAT WE HAVE ACROSS THE GROUP."
On October 1st, 2021, Pyramid became part of the Grimco family of companies.
THE DELTA GROUP
Pyramid operate from 4 locations across the UK. Headquartered in Manchester we also have stock holding branches based in Gateshead, Castleford and Birmingham offering a next day delivery service as standard.
Pyramid Display Materials started trading in 2002 and we have constantly developed and refined our product portfolio to grow in tandem with the huge evolutions we have seen in the sign and display industry.
Delta's in-house creative agency employs a diverse pool of creatives capable of supporting global household brands with multi-channel campaign concept and design, event management, and experiential activations.
As the company developed, Mike Phillips (right) brought on board the Delta Group's new Group CEO, Jason Hammond (left), who has now been with the company for five years. The pair have enjoyed a close and collaborative working relationship.
Grimco is a national wholesale sign supply manufacturer and distributor with over 50 locations across North America and the U.K. We focus on distributing quality products and providing excellent service to the sign and display industry. Our offering of sign supplies includes traffic signs, blanks, substrates, boards, digital print media, wrap films, sign vinyl, application tape, banner material and supplies, sign frames, banner stands, LEDs and electrical accessories, grand format solvent/UV/latex printers, inks, software and more.
Pyramid have taken the industry lead in creating and supplying a range of unique environmentally friendly products that meet the ongoing demands of retailers to fulfil their sustainability aspirations along with their corporate environmental www.pyramid-display.co.ukpolicies.
'Smurfit Kappa Sheetfeeding is pleased to support Jason Hammond and the Delta Group as a key partner in the supply of corrugated sheet for the digital print sector'.
Smurfit Kappa Sheetfeeding operates three manufacturing sites servicing speciality and conventional corrugated sheet board across the UK and www.smurfitkappa.comEurope.
street, offering hardware, installation, content creation and an innovative content management system to manage and publish content nationally across a store portfolio," Hammond says. "Underpinning all the campaign activation we execute is our market-leading technology patent called WorkstreamX. Our bespoke, in-house technology platform has been deployed globally in over 70 countries and has over 30,000 active users. It has been specifically designed and developed to support leading retailers and brands with everything from store allocations, artwork automation, online approvals, asset management, compliance, screens management, inventory management to delivery."
designed to meet the needs of the digital print marketplace. Our highly invested speciality sheetfeeding facility in Norwich offers a wide range of products which all deliver superior print quality.
152 | PACKAGING & PRINT BUSINESSFOCUSMAGAZINE.COM
Smurfit Kappa's digital grade development team work closely with leading printers and machinery manufacturers. Collaboration generates great innovation and DigiFlute is at the heart of DigiFlutethis.isspecifically
SMURFIT KAPPA
and services, to deliver efficiency, return on investment to both Delta and our clients," Hammond points out. "In the digital sector, we're well aligned on environmentally friendly production, and green energy across the whole Group, we've essentially built a platform that is aligned to our clients' demands and supply chain requirements."Itisacorepart of the Delta Group's philosophy, to not only be active at the cutting edge of best practices today but to be constantly looking for how the sector might evolve tomorrow.
THE DELTA GROUP PACKAGING & PRINT | 153BUSINESSFOCUSMAGAZINE.COM
"WE PROVIDE A FULL TURN-KEY SOLUTION FOR INSTORE DIGITAL SCREENS ON THE HIGH STREET, OFFERING HARDWARE, INSTALLATION, CONTENT CREATION AND AN INNOVATIVE CONTENT MANAGEMENT SYSTEM TO MANAGE AND PUBLISH CONTENT NATIONALLY ACROSS A STORE PORTFOLIO,"
The latest big investment the Delta Group has made is in the field of digital printing. The company has invested over £3 million in acquiring a second Nozomi – the latest Nozomi C18000 plus.
"The print industry is renowned for not being very well invested, but to remain market-leading we're constantly pushing for new technology
The Delta Group has built a hard-earned reputation for agility and speed to market, supported by a unique manufacturing base that is huge in scale and capacity. The company is keen to invest in the latest developments in the sector and is typically the first
to invest in the latest machinery to enable growth and yet at its core deliver value to clients. It is a quality that sets Delta apart from the industry.
"We've always pushed boundaries through innovation and generally the first mover on new or emerging technologies," Phillips says. "We were the first to use litho presses for window
PUSHING FRONTIERS
Today the Delta Group has a turnover of £100 million and a staff of 680 people working across five manufacturing plants in the UK and Ireland.
"We're one of two companies globally and the first in Europe to do this," Phillips says. "The other company to have two Nozomis is in the US, and that is a beta site. The presses are investments worth £3.5 million, so not many organisations are doing that right now."
The new digital press, when compared to the latest litho press five years previously uses 12 times less energy.
THE DELTA GROUP 154 | PACKAGING & PRINT BUSINESSFOCUSMAGAZINE.COM
The Delta Group's efforts to stay ahead of the technical curve are more vital than ever, for as Hammond points out, the industry is changing rapidly.
BEYOND PRINT
"WE'VE ALWAYS PUSHED THROUGHBOUNDARIESINNOVATION AND GENERALLY THE FIRST MOVER ON NEW OR EMERGING TECHNOLOGIES."
"The next 12 months will be fascinating because our market is changing quite considerably," he says. "We acquired the Odessa Print Group, and they are now using our technology on the production lines with the same direct-to-press ethos that we have across the Group. We have made some massive efficiencies in the business
point of sale. That had always been done by silk screen, which is how everyone thought it had to be done. We changed it. It brought costs down while driving speed up. We were the first to print litho onto plastics and bus sides. We were the first to have two Roland presses on a large scale in our industry. We are very much pioneers, but we are brave on the investment front, and we tend to get it right."The latest big investment the Delta Group has made is in the field of digital printing. The company has invested over £3 million in acquiring a second Nozomi – the latest C18000 plus EFI press, a large format single pass digital press. This makes the Delta Group the second company in the world to have two Nozomi presses.
"It is a big feather in our cap, and innovation is embedded in our culture and strategy, but to be clear, our investments are always predicated on delivering value to our customers," Hammond says. "We are looking forward to seeing it go into commercial production in a week's time, and the value it delivers to our clients."
covered key components such as ensuring our supply chain is sustainable and robust, yet agile, delivering quantifiable measurable objectives, to show POS is a viable channel in the marketing mix of an ecoconscious buying community. Critically, and this is how we differentiate, we align to our clients' sustainability programmes helping them deliver on their objectives using our Product Lifecycle Calculator. Finally, we ensure our most important asset, our people, are at the centre of our strategy."Thecompany measures the carbon output of everything it manufactures and transports, using that data to share with its clients and drive landfill down and provide accurate carbon calculations.
"THE PRINT INDUSTRY IS STRONGER THAN EVER, OUR MARKET IS CHANGING, AND DELTA IS WELL POSITIONED TO TAKE ADVANTAGE, & MOST IMPORTANTLY ADD VALUE TO OUR CLIENTS."
"Consumers can get screen blindness just as you can get print blindness, but by using a combination of methods we can overcome that. It is a real differentiator for us as clients can activate a multi-channel campaign with us, versus using multiple suppliers," Hammond tells us. "The print industry is stronger than ever, our market is changing, and Delta is well positioned to take advantage, and most importantly add value to our Indeed,clients."while the Delta Group is a company unafraid of new technologies, Hammond is adamant the writing is not on the wall for print.
THE DELTA GROUP PACKAGING & PRINT | 155BUSINESSFOCUSMAGAZINE.COM
"Print is going nowhere. The market is seeing massive consolidation," Hammond says. "We have seen it in other areas of manufacturing, and we very much want to be at the forefront of that and a leader of that consolidation. It has been our strategy and it is paying off, which is evident from the new business we have secured in the two Awardedyears."PrintWeek 2022's Environmental Company of the Year Award Delta's drive towards net zero has been a key part of that, with their award-winning "Delta Net Zero" strategy. The strategy is focused on 3 pillars: collaboration, supply, and Hammondpeople.says,"My brief to the business when developing our sustainability strategy was to ensure our approach
"A lot of that is about perception," Phillips says. "We are Europe's largest privatelyowned point-of-sale company, and we do not want to be pigeon-holed as that. We want to expand our offering, to deliver end-to-end value. We are functioning almost as an agency rather than a print company, providing all aspects of multichannel campaign execution, from design all the way through to the online, digital, and physical prints and working with clients to establish what works and what does not, then starting the next campaign."
through that, and we are looking at acquiring two or three other companies."Perhaps surprisingly, these acquisitions are not specifically in the print space. The creative and events divisions of the business are growing quickly, as is the company's team of creatives, and two acquisitions in those spaces could change the face of the Delta Group.
But while the Delta Group is investing in in-store digital screen activations, it is also looking at how this technology can work alongside print.
AURAMARINE 156 | SHIPPING, PORT & MARINE BUSINESSFOCUSMAGAZINE.COM
AURAMARINE, THE SUPPLIER OF MODULAR FUEL SUPPLY & AUXILIARY SYSTEMS FOR THE MARINE, POWER AND PROCESS INDUSTRIES, IS HELPING TO DECARBONISE THE MARINE SECTOR.
CEO John Bergman explains that the company's focus is now on developing more environmentally friendly, sustainable solutions for the marine industry within that sector's move towards greener fuels."Auramarine is ready to provide solutions to support its customers in the transition to energy-efficient, carbon-neutral fuels – such as methanol – with safe and reliable fuel supply solutions, both for new builds as well as retrofits."
AURAMARINE SHIPPING, PORT & MARINE | 157BUSINESSFOCUSMAGAZINE.COM
PROJECT MANAGED BY: ROB NAPIER SMITH
The company says that it has already received significant interest in the units, and is in advanced conversations with shipowners, operators, OEMs, and shipyards on supply and installation. It expects to deliver the first system in 2023.
John Bergman, CEO, Auramarin.
Auramarine boasts a proud heritage going back to the company's foundation in Finland in the early 1970s. Since then, Auramarine has delivered more than 15,000 robust and reliable fuel supply and auxiliary systems to its customers worldwide, aiming for superior service and customer value. Today, Auramarine has its headquarters and operates an R&D centre in Finland, as well as a production facility and services centre in China.
DRIVING THE TRANSITIONMARINE
PROMISING FUEL OF THE FUTURE
suit the conversion of existing engines to dual-fuel methanol operation. They can be applied as both a retrofit and for
John Bergman says: "Ship owners want to invest in green fuels, but the challenge lies in finding the right solution and
newbuilds.Theunits ensure the safe delivery of methanol from the service tank to the master fuel valve, regulating the flow, pressure and temperature of the methanol to meet the specific requirements of the engine. The system actively maintains the supply pressure within the specified tolerances during load changes and filters the fuel to prevent any impurities from entering the engine.
The latest outcome of Auramarine's R&D efforts was introduced in May this year – the development of one of the industry's first Methanol Fuel Supply Units to meet the demand for methanol as a promising future fuel. The units are suitable for both two-stroke and four-stroke engines and can be adapted to
The company is also able to modify or retrofit its units to use with newer technology to accommodate different types of fuel, thus utilising its engineering capability to support its customers throughout the whole lifecycle of the unit. With future fuel uncertainty leading to some shipowners deferring newbuild orders, opportunities in terms of retrofit clean and energy-efficient solutions are increasing.
"From the beginning, we have always tried to partner with companies to develop tailormade solutions that precisely meet their needs. This approach is embedded in our DNA – we are very flexible in utilising our engineering capabilities to come up with exactly the solution that is required. "
AURAMARINE 158 | SHIPPING, PORT & MARINE BUSINESSFOCUSMAGAZINE.COM
PARTNERING FOR CLEAN SOLUTIONS
Reflecting on general developments in the industry, Mr Bergman points out that the green transition has no single solution. "There will be multiple fuels, and other actions required that have as yet not been in focus, such as reduction in engine power and speed."
The strong focus on researching new fuel options is not the only factor that distinguishes the company from other fuel system producers, although it is a crucial one. The others are customer focus, flexibility and a lifecycle approach. In order to best meet their demands, Auramarine collaborates with owners and operators, research centres, fuel suppliers and engine manufacturers.
"SHIP OWNERS WANT TO INVEST IN GREEN FUELS, BUT THE CHALLENGE LIES IN FINDING THE RIGHT SOLUTION AND INSPIRING CONFIDENCE TO DRIVE UPTAKE."
He notes that one area that is now being closely researched is biofuels, regarded as one of the most feasible and effective low-carbon fuel options. To this end, Auramarine has been participating in Bioflex, a four-year programme aimed
inspiring confidence to drive uptake. At Auramarine, we provide an expert technical review of a vessel or fleet's fuel supply systems and determine the best possible adaptation of existing equipment to effectively and safely handle methanol and other future fuels, such as biofuel and ammonia."
"Sustainablecapacity. and profitable growth is certainly our prime goal. This will be achieved by providing customers with new, as well as sustainable retrofit solutions. As such, Auramarine is committed to supporting the shipping industry's roadmap to decarbonisation."
SUSTAINABLE AND PROFITABLE GROWTH
at developing the most costeffective and impactful solution for the production of sustainable and storable liquid fuels. Within the project, Auramarine has supplied a feeder booster unit for biofuels testing.
"Regulatory and commercial pressures to adopt sustainable solutions have increased considerably over the last decade and companies are now taking their social and environmental responsibility much more seriously. I believe that those that are at the frontline in this arena now, will have a stronger position in the future," reflects Mr Bergman.
"The marine industry seems to be less attractive for young talent than in the past, despite it being a central force in delivering global trade. Finding the right people, with the right talent and the right background is very difficult, and a certain limiting factor that can slow
John Bergman admits.
He further acknowledges that in the wake of the global pandemic, the company remains in robust shape, explaining that the business has not been dramatically affected by supply chain and logistics disruptions, as products from the Chinese plant are distributed on the internal market. Still, other challenges remain – such as a shortage of human resources.
down business expansion,"
AURAMARINE SHIPPING, PORT & MARINE | 159BUSINESSFOCUSMAGAZINE.COM
However, this limitation does not seem to prevent Auramarine from continuing on its growth path. The company has made a major investment in a new plant in China, planned to open in autumn, that will house the production of new fuel systems, and significantly increase overall
portfolio nowadays consists, next to the wellknown viscosity-, fuel-, and shaft power meters, also of onboard data collection systems to gather automatically high frequent data from all propulsion performance related sensors. With this VAF IVY high frequent data collection system, automatically all ship propulsion performance KPI's are determined for both onboard crew, as well for office performance analysts, as this data is send to shore and is available in a cloud environment. Further integration into customers additional cloud solutions is secured via dedicated API's. Optimal flexibility is therewith provided towards customer requests.
AURAMARINE 160 | SHIPPING, PORT & MARINE BUSINESSFOCUSMAGAZINE.COM
the global shipping operators with fulfilment of the above mentioned new global environmental legislation, VAF has over the past years evolved from a pure sensor supplier towards a total solution supplier. New environmental regulations demand for a more detailed and accurate ship propulsion performance measurement and reporting, resulting in improvement measures.
On one hand this drives for more on board measurements and sensors. On the other hand it demands for a shift of crew manual (noon report) ship performance reporting towards automated high frequency data collection systems, which provides real time information to both crew as well as office performance
Within the global shipping there is an increased environmental focus. Over the past few years several new legislation has been released, both global via the IMO, and also from EU side. Think in this respect of the EU MRV, IMO DCS, but also the upcoming EEXI and CII regulations, as well as the EU ETS. All these new regulations relate to reduction in greenhouse gas emissions of vessels, and start with a proper, accurate and detailed reporting of fuel consumption, and insight in the actual operational ship
VAF Instruments is well known for the fuel viscosity sensors (VS3) which are provided to global seagoing vessels, and are also at the heart of the Auramarine booster unit. This viscosity sensor provides necessary information for preparing the fuel with optimal combustion properties. Next to the viscosity sensors VAF has a large portfolio and installed base of fuel flow meters for seagoing vessels: both positive displacement and Coriolis type.
VAF INSTRUMENTS
Thedepartments.VAFoffered
Inperformance.ordertosupport
To support with being compliant to these environmental regulations (like EEXI and CII) and to further improve on ship propulsion performance, greenhouse gas reductions, and fuel savings, the VAF solution portfolio is ready with accurate sensors, high frequency data collection systems, onboard and office dashboards, and with cloud data solutions. For more information please check the VAF website: www.vaf-shapoli.com or contact VAF via sales@vaf.nl
YOUR EEXI SOLUTION YOUR CII SOLUTION ShaPoLi SHAFT POWER LIMITATION I V Y ONLINE CII MONITORING www.vaf-shapoli.com
PROJECT MANAGED BY: ANDREW BOURKE
GASTRANSFORMINGCARRIERS
BW LPG 162 | SHIPPING, PORT & MARINE BUSINESSFOCUSMAGAZINE.COM
BW LPG IS ALREADY A LEADER IN THE LPG SHIPPING SECTOR, BUT NOW THE COMPANY IS ADVANCING ITS POLE POSITION THROUGH PROCUREMENT LEADERSHIP.
BW LPG is the largest owner and operator of Very Large Gas Carriers (VLGCs), with its 40 vessels delivering cleaner-burning Liquefied Petroleum Gas (LPG) to markets worldwide. BW LPG is making significant investments in technology and R&D as it progresses towards a zero-carbon future.
W
BW LPG SHIPPING, PORT & MARINE | 163BUSINESSFOCUSMAGAZINE.COM
e have the biggest fleet of VLGCs, and we are an innovative company," explains Rick Ackermann, Head of Procurement at BW LPG.
"We have invested over US$130 million into the decarbonisation of our fleet. This remains the largest commitment to climate action in our sector, and we are proud to not only do our part for the environment but in the process return even greater value to our stakeholders."
By just doing it!" Ackermann laughs. "We have a very flat organisational structure and very supportive, forwardlooking leaders. When we see opportunities such as here in the ESG sector, we have the mandate to explore further."
Rick Ackermann, Head of Procurement at BW LPG.
BW LPG can push for developments such as this because, despite its size, the organisation remains nimble, responding flexibly and creatively to market opportunities and technological progress."Howdo we drive innovation?
164 | SHIPPING, PORT & MARINE BUSINESSFOCUSMAGAZINE.COM
BUYING ONLY WHAT'S ABSOLUTELY NECESSARY."
With a proven track record stretching over 20 years of continued service excellence, we deliver industry-leading tailored solutions to more than 2,000 vessels of all types, ranging from serving seafarers on merchant vessels to ensuring guests aboard cruise liners and luxury yachts enjoy a 5-star dining experience.
OceanicOCEANICisaworld
Our extensive range of services ensure the essential supply of quality products and services that meet the cultural and dietary requirements of crew members guided by all MLC 2006 stipulations, and the highest expectations of our travelling guests, always guided by our commitment to implementing and promoting ethical and sustainable business practices.
It is tumultuous times, and no one is spared the impact of a global pandemic and ongoing political"Thereunrest.iscurrently an imbalance in the market with regards to logistics. In the supply chain we are seeing a lot of prices of raw materials going up, driving total costs northwards," Ackermann admits, although he also points out that for BW LPG those price rises are a double-edged sword. "The current situation is both a challenge and an opportunity for us – a challenge because our bunker costs have increased; and an opportunity because we are seeing more opportunities for transporting LPG."
REORGANISING THE SUPPLY CHAIN
leading maritime catering, hospitality, and wellbeing services specialist for all sectors of the maritime industry.
All of these are underpinned by our unique digital ecosystem which ensures efficiency, accountability and transparency in everything we do for you, and our dedicated HSEQ ensuring that the quality and variety of products delivered onboard our clients' vessels, fulfil the diverse needs and preferences of the crew, considering nutritional guidelines, the cultural and religious backgrounds of the crew onboard.
"WE TRY TO OPTIMISE PROCUREMENTOURBY
With a fully vetted supplier network and annual procurement in excess of $175 million we can ensure the supply of quality products and services while capping the operating expenses and victualling costs of our WithPrincipals.unrivalled industry knowledge, we offer our customers consistent quality of service combined with a fast, global response. Entrusted by ship owners, ship managers and cruise operators, Oceanic can take care of every www.oceanic-services.comneed.
"We have to become more and more creative. On the logistics front we've initiated bulk transports for our spare parts, planning and consolidating shipments for our vessels" Ackermann says. "We combine as much as possible into each shipment. Together with our freight forwarder, every quarter we look at where our vessels are and how that can be supported through consolidated air freight or sea freight. We're being more creative in our deployment."
While some nimblefootedness can make the business more efficient, Ackermann always keeps an eye on the root cause of the challenge- prices.
To respond to these challenges, BW LPG must leverage that famous creativity.
SHIPPING, PORT & MARINE | 165BUSINESSFOCUSMAGAZINE.COM
"Higher costs are a big issue for everyone. We try to optimise our procurement by buying only what is absolutely necessary," he says. "But at the same time when faced with price increases
BW LPG 166 | SHIPPING, PORT & MARINE BUSINESSFOCUSMAGAZINE.COM
This is not a one-person effort, and Ackermann speaks highly of the procurement team he has assembled across two countries."Ihave a team in Oslo, Norway, consisting of two buyers, and another team of four buyers in Manila, in the Philippines," he tells us. "The team in Manila was formerly a purchasing department, and we have been enhancing their skills with training sessions and cultural expeditions where I send them to networking opportunities to grow as buyers and learn to deal with greater
from suppliers, I always remind them that we will accept it for now, but we need to know what they have done to prevent the increase. I ask, 'How creative are your suppliers?' We follow price indexes and once prices go down, we expect our suppliers to reduce prices down the line."
A NEW BENCHMARK
"I have been doing this for 30 years. I have the experience and know more efficient ways of working. My background in shipping and offshore enables me to raise the standards of Procurement and Logistics within BW LPG," he says. "Shipping, in general, is quite conservative, and I'm playing my part to lift standards."
BW LPG SHIPPING, PORT & MARINE | 167BUSINESSFOCUSMAGAZINE.COM
"We evaluate suppliers before engaging them and ensure they have the ISO qualifications we require. We have ESG standards they must adhere to, and we have hired a third-party consultant to monitor their compliance," says
"Every three years I create a Procurement plan that demonstrates our vision and mission, including an action plan," he says. "Our current Procurement plan started in 2020, with 12 elements this year, lots of them internal, some of them external, for this and next year. One of those is a shift in how we approach inventory management. Instead of ordering as required, we will start planning spare parts in warehouses worldwide, to eliminate the supplier lead time as much as possible. We want to plan stock more efficiently. This will be the biggest action for Procurement over the next 12 Withmonths."astrong strategy and the flexibility to react to changing circumstances, BW LPG is forging a path for the rest of the industry.
day-to-day challenges. We are training externally, but also internally."
Ackermann. "By auditing them we can help improve their ESG initiatives and policies, and by extension, our own."
This is all part of Ackermann's mission to help raise procurement standards across the shipping sector.
"WE ARE RAISING THE BAR TO BE FAR MORE EFFICIENT AS A COMPANY AND SMARTER IN TERMS OF RISK MANAGEMENT."
Ackermann explains, "We are raising the bar to be far more efficient as a company and smarter in terms of risk management. One of the things I've done at BW LPG is introduction of financial risk management. We hired a company to monitor the credit lines of our top 80 suppliers. Managing and monitoring that information means if something changes in the credit line of a supplier I will be notified by email and can ask questions or take immediate action if necessary."Looking forward, Ackerman intends to use his position in Procurement to set new standards and present a clear vision for the future.
Among those jobs is the duty of ensuring that every one of BW LPG's suppliers adheres to the company's strict standards and that all suppliers are prequalified before any business transaction is done.
Back in the 1940s, the US Navy was seeking the ideal location for its next naval base, searching up and down the Eastern Seaboard. In Argentia, Newfoundland and Labrador, they found it.
The aftermath of the naval base has also left the port with a lot of infrastructural and location advantages that can now be turned to more commercial ends.
A
PORT OF ARGENTIA 168 | SHIPPING, PORT & MARINE
A
THE US NAVY SEARCHED THE ENTIRE EASTERN SEABOARD OF NORTH AMERICA FOR THE IDEAL LOCATION. IN ARGENTIA, THEY FOUND IT. AND NOW IT IS THE PLATFORM FOR EXCITING NEW BUSINESS VENTURES.
LOCATIONPERFECT
PROJECT MANAGED BY: CHRIS CONWAY
rgentia is a sheltered, ice-free port with over 3800 hectares of industrially zoned uplands adjacent to over 600 metres of dock facilities, ideally suited for development," says Scott Penney, CEO of the Port today.
"Everything was structurally engineered when the Americans built Argentia," Penney tells us. "The Americans saw something in this location that was quite unique after scouring the entire Eastern Seaboard. The reasons they selected the site then for military purposes are equally relevant today, and those key attributes are coming full circle for industrial purposes."
By the early nineties, the Cold War was history, priorities were changing, and the US Navy decided to transfer the port assets to a local management facility who have stewarded the base ever since. But it is only in the last couple of years that the real opportunities here have begun to be unlocked.
"The Port's objective is to provide economic opportunities for the region and our province," Penney says. "Just over 20 months ago I took over as CEO and realized its amazing potential for largerscale projects. "It is a functional facility with a lot of history and many of the characteristics that drew the Americans to Argentia then are appealing today. These characteristics continue to place Argentia front and centre in supporting emerging renewable industry sectors."
"Our harbour is uniquely sheltered with tremendous water depths. Because of the naval base and its supporting airfield, we have 68 hectares of paved runways, which are being repurposed for heavy laydown marshalling yards
PORT OF ARGENTIA
A NEW VISION
Penney arrived at the Port of Argentia in the middle of the Covid crisis, but even then, he could see the port's potential, and the advantages it could utilize from its heritage. But he also saw that a lot of that potential was yet to be realised.
"THE PORT'S OBJECTIVE IS TO PROVIDE OPPORTUNITIESECONOMICFORTHEREGIONANDOURPROVINCE."
"The Port of Argentia was functioning more as an entity leasing property, bringing in other entities and utilizing a skilled local workforce," Penney says. "I have been trying to diversify those sectors as much as possible, with a different business model. Going forward, the Port envisions being a partner of proposed
within a kilometre from our dock facility," Penney says. "Argentia is close to the provincial capital at St Johns, which is ideal for the supply chain. Major projects in Eastern Newfoundland are in close proximity to Argentia."
Your mobile office and modular building specialist. +1 800 456 www.alantraleasing.com1800 Tailor-Made Success TM qsl.com ARGENTIA TERMINALProudParticipantoftheUnited Nations Global Compact PORT OPERATIONS • STEVEDORING • STORAGE SERVICES LOGISTICS • MILL SERVICES • MARINE SERVICES
170 | SHIPPING, PORT & MARINE BUSINESSFOCUSMAGAZINE.COM
"When the Americans created the site, it had a natural hillside buffer between the base and residential areas. We are a truly industrial site that fosters growth and development, which means permitting and access is fluid," Penney explains.
The port's military origins and geographical features also mean that, unlike many ports, Argentia is not encumbered by residential areas and other businesses. Being a fair distance away from towns enables uninterrupted industrial activity to take place.
Scott Penney, CEO, Port of Argentia.
PORT OF ARGENTIA
"We are very active in the oil and gas sector, providing it with shoreline supports and stevedoring services offered by key port operators Argentia Freezers & Terminals and Integrated Logistics. Argentia is the construction site for Cenovus Energy's drilling platform for the West White Rose Project offshore Newfoundland. During peak periods, we see upwards of 800 skilled tradespersons working there daily," Penney says.
developments and facilities, building structures, and leasing them back to other potential entities. We have been looking at ways to attract companies with long-term investment interests into Argentia."
SHIPPING, PORT & MARINE | 171BUSINESSFOCUSMAGAZINE.COM
The Port of Argentia's top priority is the energy sector, in both traditional oil and gas, and emerging renewables sectors.
"There is also huge potential around the US offshore wind market, particularly around storage," Penney points out. "We are using our assets and runways to store equipment and materials for that industry, with Argentia serving as a feeder port to offshore wind fields. I see tremendous potential in that market. Additionally, we just signed an agreement with Patten Energy Group LP for a landbased wind farm and green hydrogen and green ammonia production facility. That is a critical project development in the renewable energy sector. Location is key and our port is the closest for the export of green fuel options from North America into Europe. Germany, in particular, is working with Canada to secure renewable
"Beyond our traditional domestic and international shipping lines calling our port on regular schedules with container vessels, we've diversified into renewables, heavy construction, aquaculture, and mining," he says. "That's been the plan since I arrived."
"BEYOND OUR TRADITIONAL DOMESTIC AND INTERNATIONAL SHIPPING LINES CALLING OUR PORT ON REGULAR SCHEDULES WITH CONTAINER VESSELS, WE'VE DIVERSIFIED INTO RENEWABLES, HEAVY AQUACULTURE,CONSTRUCTION,ANDMINING."
"We see Argentia playing a significant role in supporting both the US and Canada's ambitious goals towards energy transition. Through these two renewable energy projects, we expect to play a leadership role in assisting the US in achieving its goal of 30 gigawatts of developed offshore wind by
The key, Penney says, is opportunity, and diversity.
energy sources and reduce its dependency on Russian energy supply."
2030 and Canada's initiatives to net zero emissions by 2050."
PORT OF ARGENTIA 172 | SHIPPING, PORT & MARINE BUSINESSFOCUSMAGAZINE.COM
As Penney says, "That is the biggest challenge going forward, particularly around necessary investment for our heavy lift dock facilities and wharves. Bigger projects bring larger vessels, specially built to transport massive cargo and require more docking facilities alongside deeper water. We will need tens of millions of dollars to keep pace with demand. We
PORT OF ARGENTIA SHIPPING, PORT & MARINE | 173BUSINESSFOCUSMAGAZINE.COM
ATTRACTING INVESTMENT
With planned dock infrastructure to support larger-scale projects, it is not surprising that the Port of Argentia is going to need a lot of capital going forward, and Penney has applied for funding to both provincial and federal government agencies to realise his plans. The port is in a very strong financial position, with strong reserves, and businesses from a host of sectors are eyeing the port's facilities with their own projects in mind.
While the existing structures were of good quality, the port is also undergoing a period of major rejuvenation and expansion, with large-scale construction still underway, and new markets opening up.
Food production and sustainability are another sector in play for Argentia. "Just off our coast, there is an emerging aquaculture development. Argentia receives & stores feed in support of salmon farms and sea cage operations in the adjacent bay. I would like to see more feed production facilities on site for both the aquaculture and agriculture sectors. There is so much opportunity here, and I think there are real possibilities for us."
PORT OF ARGENTIA 174 | SHIPPING, PORT & MARINE BUSINESSFOCUSMAGAZINE.COM
Although there are certainly challenges ahead, Penney's excitement is palpable as he talks about his vision for the port's future.
have the foundation with large land assets adjacent to a deepwater port, but we will need critical and strategic investment to advance our plans and create new"We'reopportunities."actively pursuing opportunities in subsea offshore developments and pending sanction approval of the Bay du Nord offshore project, Argentia is positioned as a possible site for a spool base facility developed on our lands", Penney states.
"It's such an exciting time for us," he says. "I have spoken to ministers in the Federal and Provincial governments, and their excitement and encouragement have been a real spur for us to be a key contributor to the green economy. I envision wind turbines located on our port lands, and we are working closely with Patten Energy on that. It is about being a gateway to transhipment, a green hub serving sectors such as the green hydrogen and ammonia industry. I see us expanding our investments, looking at opportunities everywhere from energy to aquaculture."
A KEY CONTRIBUTOR TO THE GREEN ECONOMY."
"I HAVE SPOKEN TO MINISTERS IN THE FEDERAL AND ENCOURAGEMENTTHEIRGOVERNMENTS,PROVINCIALANDEXCITEMENTANDHAVEBEENAREALSPURFORUSTOBE
Where LaunchesPotentialOpportunity U.S. offshore wind feeder port Future hub for wind energy to green hydrogen production CGS construction for West White Rose Project at Argentia Graving Dock Proposed site for offshore spool base facility Premier industrialheavyseaport Supporting renewable energy, aquaculture, mining & Domesticoffshore.&international container shipping portofargentia.ca CONTACT US
STEVENS TRUCKING, A FAMILY BUSINESS THAT HAS GROWN FROM HUMBLE BEGINNINGS TO BECOME A MAJOR PLAYER IN ITS SECTOR, STRIVES TO BE THE EMBODIMENT OF WHAT A TRUCKING COMPANY SHOULD BE.
STEVENS TRUCKING 176 | TRANSPORT & LOGISTICS
TOWARDS NEW HORIZONS
PROJECT MANAGED BY: TIMOTHY GARWOOD
y father bought his first one-tonne hotshot truck at the age of 19 to run tools to oil rigs in the Oklahoma oil fields and gradually built up a small oil division. When oil fell to eight dollars a barrel, he sold off some of his most prized possessions to keep the business afloat and used the money to buy some trailers. That's how the company got into general freight truckloads."Today,the company still operates a small oil division but with a total of nearly 2,000
STEVENS TRUCKING TRANSPORT & LOGISTICS | 177
What started as a single-truck business has grown into one of the premier carriers in North America with 300+ trucks and 1500 trailers, serving customers across a range of sectors. Cole Stevens, Vice President for Sales, and a member of the second generation of the family business, tells us the family story.
M
pieces of equipment, it now hauls tyres and auto parts, and finished goods for four of the top major paper products companies, as well as water and food"Weproducts.service all of the general truckload segments including the automotive sector and general manufacturing industries. This diversification into different sectors has been one of the reasons the company has flourished even in challenging times," says Cole Stevens.
In a tough industry that operates 24 hours a day, seven days a week for the entire year, that acknowledgement makes a tremendous difference in
Stevens Trucking performance has been also recognised on a more general level – in 2019, and in 2020 the company was named one of the Inc 5000 Fastest Growing Private Companies in the US. An impressive achievement, as organic growth in the trucking business is hard to achieve, Cole points out.
He affirms that the employees are put front and centre, as they are considered an extension of the family. And that approach is appreciated – in 2021, Stevens Trucking was voted by the employees one of the top workplaces for the state of Oklahoma. "That recognition is truly valued as it reflects how people feel about the environment that we've created," says Cole.
Cole Stevens, Vice President for Sales, Stevens Trucking.
The other factor has been the hard work of the close-knit family. The founder, Kenney Stevens, continues to helm the operation, his eldest son Chad oversees freight operations, middle son Eric manages the drivers and recruiting, and daughter-in-law Jessi heads up the administrative department. Cole, the youngest, is in charge of sales."My father is a really great leader when it comes to making sure that what we're doing is for the betterment of the business, not necessarily of ourselves. All the family working hard together is one of the reasons behind the company's growth. There is not a single sibling, or family member that does not need the business to be successful, the success of the business is the success of every one of us. And that's really special."
178 | TRANSPORT & LOGISTICS BUSINESSFOCUSMAGAZINE.COM STEVENS TRUCKING
PEOPLE AT THE CORE
STEVENS TRUCKING TRANSPORT & LOGISTICS | 179BUSINESSFOCUSMAGAZINE.COM
"WITH NOCELL WE ARE REDUCING RISK, LIABILITY, LOSS, AND MAXIMIZING PRODUCTIVITY BECAUSE IT HELPS DRIVERS STAY FOCUSED ON DOING THEIR JOBS."
the lives of employees and inspires the Stevens family to keep growing and striving for excellence. "Trucking is a very large industry with a high employee turnover. It takes a lot to be able to grow at that rate, and it shows that we are doing something right."
HELPED BY TECHNOLOGY
The technology brings a clear customer benefit as well. Because the tracking software is installed in the trailer, customers have complete visibility and accurate information about one of their greatest concerns: the movement of their commodities.Threeyears ago, the company has also adopted the NoCell solution from NoCell Technologies to reduce the potential for device distractions and help
drivers maximise productivity. Basically, the technology disables unauthorised apps when the vehicle is in motion.
The company has made several investments in new technologies to increase efficiency as well as drivers' safety. One such investment is trailer tracking technology. In addition to enabling the company to optimize their assets within their network, it allows them to keep drivers and loads moving efficiently.
Cole says: "With NoCell we are reducing risk, liability, loss, and maximizing productivity because it helps drivers stay focused on doing their jobs. We have not had a single cell phone-involved incident in the three years since we implemented NoCell, and our fleet has travelled over 100 million miles."
MAKING THE WORLD THRIVE
In concluding, Cole reinforces the message that truck drivers on the road are incredibly safe. "If you look at the metrics published by various authorities such as ATRI (American Transportation Research Institute) or the National Highway Traffic Safety Administration, you will find that semi-trucks are actually about six times safer per 100 million miles than civilian vehicles."
STEVENS TRUCKING 180 | TRANSPORT & LOGISTICS BUSINESSFOCUSMAGAZINE.COM
Unlike for most sectors, the global pandemic has not presented a major disruption for Stevens Trucking. While Cole admits that the first few months were hard, demand for transportation skyrocketed quickly, pushing further expansion. So, what are the plans for the coming months?
"We will continue to expand as long as our customers see fit. As my father says, 'we grow out of need not out of greed'. We want to grow when our customers need and enjoy the service that we provide. That is when we can continue our growth method, and we plan on doing so."
He acknowledges that the company is also taking sustainability very seriously and is considering the best way to minimise its environmental footprint – not an easy task for a trucking company, but one that has been actively addressed; the company is just about to sign its first equipment order for electric vehicles.
"WE WILL CONTINUE TO EXPAND AS LONG AS OUR CUSTOMERS SEE FIT. AS MY FATHER SAYS, 'WE GROW OUT OF NEED NOT OUT OF GREED'."
STEVENS TRUCKING TRANSPORT & LOGISTICS | 181BUSINESSFOCUSMAGAZINE.COM
"Truck drivers and trucking in general are often tarnished by the media. I want to emphasise that we really are doing our best from a safety perspective as well as in terms of sustainability. We are really trying our best to make America and the world thrive on the goods that we move."
VIVARAIL VIVARAIL, A BRITISH ROLLING STOCK MANUFACTURER, AIMS TO BE A WORLD-CLASS INNOVATOR AND PROVIDER OF ZERO-EMISSION MOBILITY SOLUTIONS FOR THE BENEFIT OF FUTURE GENERATIONS. PROJECT MANAGED BY: LIAM PYWELL TRACKATOWARDSNETZERORECORD 182 | TRANSPORT & LOGISTICS BUSINESSFOCUSMAGAZINE.COM
Steve McBride, MD of Vivarail.
e explains that although the original idea was to find costeffective solutions for diesel trains, the focus has now moved to battery technology. Vivarail has spent six years investigating, trialling, developing, and testing battery technology for rail and has proved the concept with its Class 230 platform.
The use of modular systems means that existing mid-life diesel trains can be converted to battery operation quickly and easily. This approach ensures that high-quality rolling stock does not get scrapped early and helps the environment, reducing waste and emissions.
VIVARAIL TRANSPORT & LOGISTICS | 183BUSINESSFOCUSMAGAZINE.COM
H
Vivarail was founded in 2012 with a view to converting retired London Underground D78 Stock into two new classes for National Rail services. "The original inspiration was to provide the industry with more cost-effective rolling stock options. Our proposition has been to offer new trains that would be cheaper to make and cheaper to maintain, reflecting market developments towards sustainability," says Steve McBride, Managing Director of Vivarail.
THE GAMECHANGER
The same technology can also be installed on electric trains giving them extended range beyond the electrified network.
THE HUMAN FACTOR
Mr McBride, who himself has a broad range of knowledge and experience, having worked in the railway industry for 47 years, emphasises that one of the reasons behind the company's fast growth has been the high-quality, committed, and loyal workforce.
Yet another aspect that has helped the company to prosper has been Vivarail's supply network, mostly located in the vicinity of Vivarail's headquarters in the Midlands. "I'm proud of the relationships we have built with our supply partners, without whom we could not have achieved what we have," admits Mr McBride.
184 | TRANSPORT & LOGISTICS BUSINESSFOCUSMAGAZINE.COM
Today, Vivarail employs over 100 people working in production facilities in Southam, Warwickshire and Seaham, County Durham. There are also small teams based out at maintenance depots in Bletchley Birkenhead and on the Isle of Wight.
POP-UP METRO
The fact that the company uses ex-London Underground aluminium body shells, meaning around 50% less embedded carbon compared to manufacturing trains from new, is another significant added benefit.
The company has also developed and patented Fast Charge, an industry gamechanger, which can automatically recharge a battery train in only 10 minutes and provide a range of 100km. The system is set to become the UK's standard system for all types of battery trains – and at a fraction of the cost of traditional electrification."Oneofthe questions that everybody asks about battery trains is how long do they run before running out of charge. With automatic fast charging facilities, as long as these are strategically located, the range of a battery train is infinite," says Steve McBride.
VIVARAIL
"We have been fortunate to have a really good team of people with expertise from across the whole railway spectrum but also with specialist knowledge from other industries, such as automotive and aerospace, which have also developed battery technology."Ithinkthe other thing that makes us a little bit different is that we are not part of a large corporate structure; we have a very flat efficient organisation which enables us to be very responsive and very agile."
He further explains that Vivarail has largely been active in the UK but has recently also designed, built, and delivered battery trains to the US, to promote a concept called Pop-up Metro. The idea, which came from Vivarail's US colleagues, focuses on providing a reliable, low-cost sustainable option for those communities that are considering rail options to prove the concept and prove the market. Steve McBride says: "We are incredibly proud that the technology we created in the UK is leading the way for battery-powered train operations in the Americas. This opens up a new market for Vivarail's technology and shows that battery-power is a viable and efficient solution to decarbonise the"Stoppingrailway." short of investing in an expensive full railway system, we are able to provide the trains and literally pop platforms up
TRANSPORT & LOGISTICS | 185BUSINESSFOCUSMAGAZINE.COM
Vivarail is also working with Great Western Railway to provide the UK's first battery train and automatic fast charging equipment which will be used as part of a 12-month trial in daily passenger service on the GW network.
Steve McBride reveals that Vivarail's proprietary battery technology, which was admired at COP26 held in November 2021 in Glasgow, showcasing one option for decarbonisation, has raised
interest from various European countries, as well as the wider Americas and Australia.
Over the last decade, Vivarail has always stayed at the forefront. Not only is the company the first manufacturer to design and deliver a self-powered battery train for the UK market, and the first company to design and install a fully automatic battery charging facility on Network Rail's infrastructure, but also the first provider of a zero-emission battery train approved for use in daily passenger service.
to begin a safe and reliable rail service to generate the demand and prove whether what was thought to be theoretical demand is actually there or not."
Vivarail has just recently signed another important contract on home soil. Eversholt Rail Group, a train leasing company in the UK, has partnered with Vivarail to install battery technology on one of its electric trains.
The project will deliver additional capability in the form of battery power allowing trains to operate beyond the overhead wires.
"We offer the repurposing of existing trains, saving the customers significant cost. That's a unique proposition, and I'm not aware of any other company that can do that."
"This one train, which will replace a diesel train, will operate around about 270 miles a day and reduce CO2 emissions by 200,000 kilogrammes a year. And that is just one train with one small operation. So, you can imagine how great the potential impact of our trains could be," he points out, adding that the company is already looking at its next generation of battery technology.
He explains that replacing the diesel engine and the fuel tanks with batteries means a very quick conversion of a highly polluting and noisy operation to one which is cleaner, greener, less noisy as well as much more cost-effective.
VIVARAIL
LEADING THE WAY
"The total cost of ownership of our battery trains is almost half that of a traditional diesel train."
twitter.com/businessfocus_www.linkedin.com/company/ceo-media-group
GRIMALDI GROUP www.grimaldi.napoli.it The FIRST GREEN Ro-Ro OPERATOR in the MEDITERRANEAN Pursuingmaritimesustainabletransport