PROGRAMOFFICIAL
PROGRAMOFFICIALMARATHONCHICAGOAMERICAOFBANK 3TABLE OF CONTENTS LETTERS 4 COURSE MAP 7 SCHEDULE OF EVENTS 8 THE RETURN OF BANK OF AMERICA ENDURANCE EVENTS 10 MEET CHICAGO'S 2022 AMBASSADOR CLASS 26 CHICAGO LANDMARKS ON THE COURSE 40 EXPLORE CHICAGO BEYOND THE MARATHON COURSE 48 SPECTATE LIKE A BOSS 52 BROADCAST INFORMATION 62 ABBOTT HEALTH & FITNESS EXPO 63 RUNNING PODCAST RECOMMENDATIONS 72 COURSE ENTERTAINMENT 76 CHARITY PROGRAM OVERVIEW 73 ABBOTT WORLD MARATHON MAJORS OVERVIEW 80 SUSTAINABILITY HIGHLIGHTS 81 CITY AGENCIES 84 GRANT PARK SITE MAP 92 SHARE YOUR JOURNEY TO 26.2 WITH US 94
I would like to particularly recognize all the charity runners taking part in this year's event. Together, you make up the largest group of charity runners the program has seen since its inception in 2002. Your fundraising will make a meaningful difference for organizations across Chicago, the United States and the world, and I appreciate you dedicating your time and effort to not only preparing for this race but helping those who need it over the past months.
Sincerely,
Months of hard work and training have led you to this moment: months of early mornings, challenging runs, aches and pains and missed social obligations, but also months of breakthroughs, increased endurance, new connections and awe at what you've accomplished. I know how much goes into preparing for a marathon, and I am honored that you've chosen to take time out of your life to prepare for this event. In the days leading up to the Bank of America Chicago Marathon, I hope you find moments to reflect on all you've accomplished as you look forward to the task ahead of you.
CAREY PINKOWSKI Executive Race Director Bank of America Chicago Marathon
On behalf of the Bank of America Chicago Marathon staff, the Bank of America, the City of Chicago, our sponsors and volunteers, I am thrilled to welcome you to your start line at the 44th running of the Bank of America Chicago Marathon.
Dear participants,
4 PROGRAMOFFICIALMARATHONCHICAGOAMERICAOFBANK
Last year was an exciting moment for us as our team and partners worked hard to stage a race while navigating an environment impacted by the ongoing COVID-19 global pandemic. That excitement continues this year as we work to bring the Bank of America Chicago Marathon back to the full-scale event it was prior to 2020. With nearly twice as many participants this year as in 2021 and a full season of in-person racing under our belts, I look forward to celebrating Chicago being the start line for all of you once again.
Congratulations on everything you've accomplished up to this point. The hard work is done. Rest up, believe in yourself and your training and enjoy your 26.2mile victory lap through the streets of Chicago.
On behalf of all our Bank of America teammates, it's an honor to be part of this special event.
Dear
A special thank you to those of you who are running for the benefit of a charity. Since 2002, over 158,000 participants have raised more than $265 million through the Bank of America Chicago Marathon for more than 170 charitable causes. That spirit of philanthropy gives added meaning to this race and helps make a lasting impact for communities in Chicago and beyond.
who has helped to make the 2022 Bank of America Chicago Marathon possible, while maintaining a focus on health and safety.
44th running of the Bank of America Chicago Marathon – one of the most popular endurance races in the world.
5 PROGRAMOFFICIALMARATHONCHICAGOAMERICAOFBANK
BRIAN MOYNIHAN Chief Executive Officer Bank of America
RITA SOLA COOK
Sincerely,
Thanktogether.youtoeveryone
WelcomeFriends:tothe
We're proud to host this iconic event that is a symbol of our enduring commitment to, and support of, the city of Chicago—and the people and communities that make it great. We're excited to once again welcome runners, volunteers, supporters, and fans from all over the world
Good luck to all the runners and enjoy the race!
BankPresidentofAmerica Chicago
PROGRAMOFFICIALMARATHONCHICAGOAMERICAOFBANK 6
PROGRAMOFFICIALMARATHONCHICAGOAMERICAOFBANK 7 Course Map BOYSTOWN WRIGLEYVILLE NORTH CENTER LAKE VIEW CENTERUNITEDUKRAINIANWICKERBUCKTOWNPARK/WESTTOWNVILLAGE/EASTVILLAGELOWERWESTSIDE SOUTHNEARSIDEGOLD COAST LITTLE ITALYLINCOLN PARK STREETERVILLE LOOPTHE NORTHRIVER MAGNIFICENTMILE OLDCHINATOWNTOWNPILSEN BRONZEVILLE BRIDGEPORTWESTLOOPGREEKTOWN THE GAP COMMONSSOUTH SOUTHLOOP St.State McCormick Place Abbott Health & Fitness Expo OgdenAve. OgdenAve. Ave.AshlandAshlandAve.MilwaukeeAve. Division St. ClybournAve. RandolphCampusMuseumSt. Sheridan Rd. ClarkSt. SheridanCannonDr.CannonDr.Rd.SheridanRd.StocktonDr.StocktonDr.SedgwickSt.SedgwickSt.WellsSt.WellsSt. LaSalleSt.LaSalleSt. Grand Ave. Jackson Blvd.St.HalstedHalstedSt. Taylor St. NorthSt. WebsterAve.Ave.WebsterAve.BroadwayBroadwayMonroe St.Monroe St. Adams St.Ave.DamenAve.Damen Cermak Rd. Ave.WentworthAve.Wentworth MichiganMichiganAve.Ave. MichiganAve.MichiganAve. Ave.IndianaAve.Indiana33rd St.33rdStateSt.St.StateSt. Dr.LakeshoreDuSable St.HalstedSt.Halsted Ida B. Wells BalboBalboDr.Ave.Ave. 35th St. 26th35thSt. St. 26th St. Wacker Dr. LaSalleDr.Dr.LaSalleDr. Fullerton Dr. Diversey Ave. LincolnAve. InnerInnerLakeShoreDr.LakeShoreDr. CanalportCanalportAve.Ave. EisenhowerLoomisSt. Expy. Jackson Blvd. Dr.Columbus Ave.MichiganAve.Michigan Roosevelt Rd.Roosevelt LaSalleLaSalleSt.St. 18th St. 21st St. St. UNIVERSITYVILLAGE BuckinghamFountain 30 5 15 10 1 2 4312 5 6 7 8 9 1011 14 15 16 1817 19 20 21 22 2523 26 40 35 20 24 13 26 October 9, 2022 Contains medical, toilets, water Gatorade Endurance Formula Mile KilometermarkermarkerAidstationMedicalMarathoncourseGatoradeEnduranceEnergyGelBiofreezePainRelief Zone 25 Bank of America Cheer Zone Charity block party
Abbott Health & Fitness Expo; Packet Pick-up
SCHEDULE OF EVENTS
THURSDAY, OCTOBER 6
Grant MarathonParkWheelchair Start (men) 7:20 a.m.
SATURDAY, OCTOBER 8
Marathon Wheelchair Start (women) 7:21 a.m. Marathon Handcycle Start 7:23 a.m.
PROGRAMOFFICIALMARATHONCHICAGOAMERICAOFBANK 8
McCormick Place, Lakeside Center
McCormick Place, Lakeside Center
FRIDAY, OCTOBER 7
McCormick Place, Lakeside Center
Abbott Health & Fitness Expo; Packet Pick-up
Abbott Chicago 5K
9 a.m. – 6 p.m.
11 a.m. – 6 p.m.
SUNDAY, OCTOBER 9
Abbott Health & Fitness Expo; Packet Pick-up
Race start: 7:30 a.m.
Wave 1 Start (red) 7:30 a.m. Wave 2 Start (blue) 8:00 a.m. Wave 3 Start (orange) 8:35 a.m.
Spectator access to Grant Park begins 9:30 a.m.
27th Mile Post-Race Party
9 a.m. – 6 p.m.
Grant Park, Butler Field 9:30 a.m. – 4 p.m.
PROGRAMOFFICIALMARATHONCHICAGOAMERICAOFBANK 10 Welcome to Chinatown
PROGRAMOFFICIALMARATHONCHICAGOAMERICAOFBANK 11
THE 2022 BANK OF AMERICA CHICAGO MARATHON:
The 2021 Bank of America Chicago Marathon was the first step in the return of running events. On that day, runners from all 50 wards in Chicago, all 50 states of the United States and more than 100 countries came together to prove our resilience and dedication to our sport. Since then, we shuffled through the Chicago Loop in March for the Bank of America Shamrock Shuffle for the first time since 2019; in June, we reimagined the run by taking participants to the West Side of Chicago for a brand new half marathon. This October, we are excited to reunite the global running community once again for the ultimate tour of our city. The 44th running of the Bank of America Chicago Marathon will be a celebration of each individual's unique journey leading to the same start line. The Chicago Start Line.
REUNITING THE GLOBAL COMMUNITYRUNNING
For the first time since 2019, runners returned to Grant Park to celebrate one of Chicago's most revered running traditions. In a show of Shuffle pride beneath a sun-kissed sky, thousands of
runners kicked off the spring racing season at the 41st Bank of America Shamrock Shuffle.
Long recognized as an annual rite of spring, a celebration of St. Patrick's Day and the kickoff
12 PROGRAMOFFICIALMARATHONCHICAGOAMERICAOFBANK
to the outdoor running season in Chicago, the Bank of America Shamrock Shuffle treats runners to a scenic 8K Run through downtown Chicago and 2-Mile Walk along Chicago's lakefront.
THE RETURN OF THE BANK OF SHAMROCKAMERICASHUFFLE
13 PROGRAMOFFICIALMARATHONCHICAGOAMERICAOFBANK
14 PROGRAMOFFICIALMARATHONCHICAGOAMERICAOFBANK
SCTC, we focus on the fundamentals that will make you better. No matter if you are working towards your first 5K or competing nationally; we will design a plan personalized for you. Some people are
"Heremiles.at
Local elite club Second City Track Club (SCTC), which took second and third in the 2022 Elite Women's and Men's Team Competition, respectively, has been training the city's fastest runners for several years.
SCTC has the elite divison, which is where the Team Competition runners came from, and the Club Team, which includes athletes of all ages and abilities. Club team athletes compete in various events such as road racing, track racing, triathlons and trail racing. Both teams meet weekly for various types of runs, with the main goal being creating an inclusive culture that emphasizes teamwork and work ethic while enjoying the
CLUB SECONDSPOTLIGHTCITY TRACK CLUB
high volume, some lower volume, some in the middle; everyone is different and we treat you that way. Our job is finding that sustainable dose so that you can pursue your best," the club website says.
"We started the racing team a few years back with the idea of having a bunch of really great people chase their running dreams in a group environment. I could not be more proud of what these athletes have accomplished," says Michael Lucchessi, head SCTC coach.
2022 QUICK FACTS 16,420ChampionsFinishers 8K RUN 1,625 2-MILEWALK 347 THE MILE MEN'S 8K 1. Tai Dinger: 22:56 2. Zach Panning: 22:56 3. Johnny Crain: 22:57 WOMEN'S 8K 1. Natosha Rogers: 25:30 2. Amy Davis: 26:21 3. Olivia Pratt: 26:48 Mark your calendar for the 2023 event! SUNDAY, MARCH 26 15 PROGRAMOFFICIALMARATHONCHICAGOAMERICAOFBANK
16 PROGRAMOFFICIALMARATHONCHICAGOAMERICAOFBANK
lakefront and creating a festivallike race experience for runners and community members alike. The inaugural race was initially scheduled to take place in 2020 but was delayed due to the coronavirus global pandemic.
THE CHICAGOBANKINAUGURALOFAMERICA13.1
Douglass Parks while traversing the neighborhoods that line the city's historic boulevards. The Bank of America Chicago 13.1 was first announced in the fall of 2019 with a vision to reimagine running events in Chicago, extending beyond the
Beneath an overcast sky and under nearly ideal race conditions, thousands of runners gathered on Chicago's West Side to run the inaugural Bank of America Chicago 13.1. Starting and finishing in Garfield Park, runners toured Humboldt and
17 PROGRAMOFFICIALMARATHONCHICAGOAMERICAOFBANK
18 PROGRAMOFFICIALMARATHONCHICAGOAMERICAOFBANK
What started as a one-time community run to celebrate Juneteenth in 2020 became something much larger: Peace Runners 773 is the running group taking over Garfield Park, inspiring new and advanced runners alike to go after their goals and dreams.
"Free workouts and runs are energizing this underserved community hungry for activities that advocate whole body fitness and togetherness! From the Couch to 5K program to marathon hopefuls, Peace Runners 773 is tackling real community issues, such as obesity, low life
expectancy and mental health in real time, getting real results," Peace Runners 773 founder Jackie Hoffman says.
"Garfield Park is an inspiring backdrop for individual transformation in a collective 'family style' atmosphere where no one is left out. Young at Hearts, the group's older participants, can be seen walking, while the more advanced members run through the neighborhood. We share goals, insights and ideas, and we celebrate and join their next group workout: https://jackiehoffman2.wixsite.com/my-site-2
Learnaccomplishments—together."moreaboutPeaceRunners 773
CLUB PEACESPOTLIGHTRUNNERS
19 PROGRAMOFFICIALMARATHONCHICAGOAMERICAOFBANK 2022 QUICK ChampionsFACTS MEN'S OPEN 1. John Dressel: 1:02:17 2. Colin Mickow: 1:02:37 3. Dominic Korir: 1:03:48 WOMEN'S OPEN 1. Carrie Verdon: 1:11:15 2. Mao Ichiyama: 1:13:45 3. Maor Tiyouri: 1:14:00 MEN'S WHEELCHAIR 1. Daniel Romanchuk: 44:24 2. Aaron Pike: 44:24 3. Evan Correll: 47:28 WOMEN'S WHEELCHAIR 1. Susannah Scaroni: 46:07 2. Jenna Fesemyer: 52:21 3. Yen Hoang: 52:21 Mark your calendar for the 2023 event! SUNDAY, JUNE 4 3,700+ Finishers
sport, the 44th running will be a culmination of road racing in Chicago, and a weekend to remember. Continue reading to learn more about the 2022 Chicago Marathon.
The stage is set for a fierce competition up front, highlighting Chicago's long tradition of record chases, fast times and gripping finishes. All four 2021 defending champions, Ruth Chepngetich (KEN), Seifu Tura (ETH), Tatyana McFadden (USA) and Daniel Romanchuk (USA) are returning, competing against a strong contingency of the world's best athletes vying to dethrone them. Check out the athletes to watch as they take on Chicago's streets this October. View the full roster here
2022 ELITE FIELD PREVIEW
THE BANK OF AMERICA CHICAGO MARATHON
Every year, the Bank of America Chicago Marathon welcomes thousands of participants from more than 100 countries and all 50 states, including a worldclass elite field, top regional and Masters runners, race veterans,
PROGRAMOFFICIALMARATHONCHICAGOAMERICAOFBANK 20
debut marathoners and charity participants. The race's iconic course takes participants through 29 vibrant neighborhoods on an architectural and cultural tour of Chicago. For participants, spectators and fans of the
Sara Vaughn – PR: 2:26:53
WHEELCHAIR MEN
Seifu Tura (ETH) – PR: 2:04:29
Herpasa Negasa (ETH) – PR: 2:03:40
Daniel Romanchuk (USA) – PR: 1:21:36
Laura Thweatt – PR: 2:25:38 Sarah Sellers – PR: 2:25:43
Tatyana McFadden (USA) – PR: 1:31:30
Krista Duchene (CAN) – PR: 2:28:32
Marcel Hug (SUI) – PR: 1:17:47
AMERICAN MEN
Colin Mickow – PR: 2:11:22
Jenna Fesemyer (USA) – PR: 1:33:50
Jerrell Mock – PR: 2:10:37
Rochelle Woods (GBR) – PR: 1:37:44
INTERNATIONAL WOMEN
Asrar Abderehman (ETH) – PR: 2:04:43
Hiroki Nishida (JPN) – PR: 1:20:28
AMERICAN WOMEN
Aaron Pike (USA) – PR: 1:20:02
Johnboy Smith (GBR) – PR: 1:20:05
PROGRAMOFFICIALMARATHONCHICAGOAMERICAOFBANK 21
Dawit Wolde (ETH) – PR: 2:04:27
Susannah Scaroni (USA) – PR: 1:27:31
Celestine Chepchirchir (KEN) – PR: 2:20:10
Vivian Kiplagat (KEN) – PR: 2:20:18
Haven Hailu Desse (ETH) – PR: 2:20:19
Manuela Schär (SUI) – PR: 1:28:17
John Dressel – debut Conner Mantz – debut
Emily Sisson – PR: 2:23:08
WHEELCHAIR WOMEN
Susanna Sullivan – PR 2:26:56
INTERNATIONAL MEN
Ruth Chepngetich (KEN) – PR: 2:17:08
Matt McDonald – PR: 2:10:35
Stephen Kissa (UGA) – PR: 2:04:48
PROGRAMOFFICIALMARATHONCHICAGOAMERICAOFBANK 22 2022 FACTS AND FIGURES 2022 PARTICIPANTS33% International 24% Chicagoland participants 47% Running their first Bank of America Chicago Marathon 23% Running their first-ever marathon 85 Local clubs represented 41.2 Average participant age Top Countries: UnitedMexicoKingdomCanada 10,000 Volunteers 1 MILLION Spectators
All registration entry paths for the 2023 Chicago Marathon will open after the 2022 event. Sign up for our newsletter and follow our social channels for the latest information on 2023 registration.
The 45th anniversary of the Bank of America Chicago Marathon will take place on Sunday, October 8, 2023. On this day, the event will celebrate its 1 millionth finisher!
PROGRAMOFFICIALMARATHONCHICAGOAMERICAOFBANK 23
TWITTERINSTAGRAMFACEBOOKNEWSLETTER
2023 DETAILS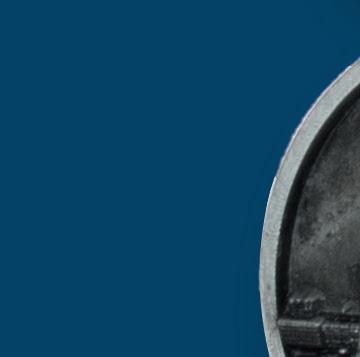 After a decade in New York City, Carla moved to Chicago in 2016. While the sport has played a role
MEET CHICAGO'S 2022 AMBASSADOR CLASS
demographics most closely reflect the city's overall vibrant diversity.
CARLA BENTON Rogers Park Running Club
"I'm really excited to reexperience these 26.2 miles on foot and take in that hometown fanfare."
BY CINDY KUZMA
To celebrate the return of Chicago's premier running portfolio, we worked with local runners from different clubs and neighborhoods around the city to learn more about who makes up the Chicago running community. Each runner trained for and participated in the Bank of America Shamrock Shuffle and the Bank of America Chicago 13.1, and soon will toe the Bank of America Chicago Marathon start line with you! Learn more about our 2022 ambassadors below.
That proof of inclusion—in practice, not just in theory—promotes equitable access to the sport, Carla says. "I've had experiences in the running community where I've shown up and almost everybody else has looked a certain way, and that hasn't felt great," she says. "It can be alienating; it's not really enough to say 'All are welcome; all abilities are welcome,' when there's visual evidence that directly contradicts that. I also appreciate that the RPRC Tuesday crew typically isn't there to race the route; while a variety of paces always show up, we tend to stick together for an opportunity to catch up on what's been going on."
Early Tuesday mornings, Carla meets the Rogers Park Running Club to travel the streets of the Far North Side neighborhood. The members come from all backgrounds and walks of life—fitting, since according to a recent analysis, Rogers Park's
PROGRAMOFFICIALMARATHONCHICAGOAMERICAOFBANK 26
Favorite running routes: "I live in Edgewater and can often be found literally running errands around the city. I'm close to the top of the Lakefront Trail, so that's a go-to route, but other favorites include Warren Park in Rogers Park, as well as Evanston's lakefront, especially up around Northwestern's campus."
in her work as a book copy editor, most of her colleagues are still based in New York, so her work environment is largely independent. "Running itself has led me to meet a significant majority of the friends I've made here," she says.
When Mack worked as an actor, he ran as he rehearsed his lines, breaking down every syllable and breath. After his mom passed away in 2011, the miles acted as a salve for his grief.
PROGRAMOFFICIALMARATHONCHICAGOAMERICAOFBANK 27
MACK GumboFitEXILUS
This year's Bank of America Chicago Marathon will be Carla's fifth; it will also be a homecoming of sorts, as it will only be her second as a Chicago resident, and she was still relatively new to living in the city when she last ran it in 2017. "Six years in, no other place I've lived has felt as much like home as Chicago has," she says. "I'm really excited to re-experience these 26.2 miles on foot and take in that hometown fanfare."
first-generation Haitian-American, now lives in Humboldt Park and works as a therapist. In his own life, and the lives of his clients, he sees the healing power of movement. "If I'm having a bad day, I can go to the track and put all that energy there and leave it there," he says. "Long runs are meditative, a good way to process complex emotions."
"Long runs are meditative, a good way to process complex emotions."
And when he moved to Chicago last year from New York, running connected him to the city's streets, art and architecture—and a whole new community, GumboFit. "Being around like-minded people that have the same vibe has been huge," he Mack,says.a
IRMA WindrunnersGARZA
Winning her first two-mile time trial in high school showed Irma she had running talent. Experience with injuries led to her career in physical therapy. Now, with the power of a team, she's running her healthiest, physically and mentally.
Though he's a transplant, the Bank of America Chicago Marathon feels like a bit of a homecoming. He first ran the race in 2013, years before he moved here. To return to the course as a resident and an ambassador makes these 26.2 miles even more meaningful, he says: "It's like Chicago opening its arms to me, saying, 'We welcome you.'"
Favorite running routes: "Humboldt Park is a great place to run, and there's so many layers— you can get 8 miles of fun in there, if you want. I also love running on the South Side, in Bronzeville. Start at Last Lap Cornerstore (330 E. 51st St., Box #13) and head east through Washington Park, then all the way to the lakefront."
"You are supported no matter what you look like or where you come from."
But running kept pulling her back. Members of the elite all-female racing team Windrunners noticed her training alone at the track. They invited her to practices, and soon, she joined.
PROGRAMOFFICIALMARATHONCHICAGOAMERICAOFBANK 28
Irma ran at the University of the Incarnate Word in San Antonio, Texas. After she came to Chicagoland for PT school at Midwestern University, she ran only sporadically; CrossFit became her go-to workout. "In college, you can get an unhealthy relationship with running," she says. "I got away from it for a few years."
"I met all of my best friends through running in the city."
A 10,000-meter specialist in college, Emma ran her first 26.2 last year in Chicago, and achieved her goal of breaking three hours (she ran 2:59). This year, her stretch goal is sub-2:50. In the meantime, she's enjoying every mile of her training, especially those she shares. "I would never do what I do without the people who do it with me," she says.
Still, she ran, like she always did. Soon, the sport expanded her horizons and rooted her in a new place. "I met all of my best friends through running in the city," she says. "My sphere has done nothing but grow."
Favorite running routes: "I'm close enough to Montrose Track to jog there for my warm-up before a workout." (continued on page 34)
EMMA NamelessHERMANNTrackClub
This year's Bank of America Chicago Marathon will be Irma's fifth, and she has a big goal: to run around 3:09, a nearly 20-minute personal best and a Boston Marathon qualifying time.
PROGRAMOFFICIALMARATHONCHICAGOAMERICAOFBANK 29
She lived downtown, in a Loop still returning to life post-lockdown. At first, far from wooded trails and open space, she struggled to feel at peace.
Regardless of her speed, she hopes her example encourages others who question their place. "I'm a woman of color and part of the queer community, and I'm doing this," she says. Her role as an ambassador, getting to know groups throughout the city, has shown her there's a spot for everyone in the sport: "You are supported no matter what you look like or where you come from."
Now, she lives in lively Lakeview/Wrigleyville and is so enamored with Chicago and its running scene she's helping to launch a new team, Nameless Track Club (the moniker started as a placeholder, then stuck). The group offers Friday-morning community runs—6:30 a.m. at the Fullerton drinking fountain, open to all—and also will include a competitive team and youth outreach.
After growing up in suburban Michigan and attending small Williams College—which had only about 2,000 undergraduates—Emma never saw herself as a city girl. But after graduation, the collegiate track and cross country runner found herself moving to Chicago for work.
Favorite running routes: "I love the 606, where we do Tuesday-morning tempos. You see people from EDGE Athlete Lounge and others who don't live on the north side. We have a big, diverse running scene."
We believe in showing up, and knowing exac tly when they'll show up, too.
As the Official IT Services and Technology Consulting Partner of the Bank of America Chicago Marathon, we believe the official race app powered by TCS will transform the race experience for runners and all those who believe in them. This isn't just a sponsorship. This is who we are, it's what we believe. Belief Runs tcs.com/chicagomarathonChicago
Favorite running routes: "The North Branch trail goes forever and it's just beautiful. It feels like you're so far away from the city. There's a lot of greenery and houses and it's really quiet. If you drive about 30 minutes, you can get to some pretty cool trails and hills, including Waterfall Glen and the Morton Arboretum."
Injuries kept Jamie from feeling like she reached her athletic potential in college. So she kept going, joining coach Dan Walters and his team, DW Running. She ran her first Bank of America Chicago Marathon in 2017, and has gone on to even longer distances—she ran the fastest 50mile time in the country in 2021, and hopes to one day represent Team USA at an ultra-distance world championship.
But for now, she's happy to return to the place where it all started, the Bank of America Chicago Marathon. After another injury earlier this year, she's rebuilt her strength and renewed her gratitude. "Your legs never forget how to run," she says. "But I never take any day for granted."
JAMIE DWRunningHERSHFANG
Jamie was originally a swimmer, but found running in high school, and quickly realized she had talent. In addition, the sport helped pull her through recovery from an eating disorder. "Running was a positive light for me—it gave me a goal to work toward," she says. "I learned to appreciate what my body could do."
JACK PeaceHOFFMANRunners
Growing up in Chicago, Jamie watched the marathon every year—it literally ran down her street. "Some years are really hot, some years are really cold," she'd think. "How do they run that far when it's 40 degrees out?" She had no idea, at the time, how thoroughly she'd embrace the challenge.
"Running was a positive light for me—it gave me a goal to work toward. I learned to appreciate what my body could do."
Jack, born and raised in Garfield Park, knows the West Side neighborhood's beauty—the botanical wonders in the Conservatory, the shining Gold Dome in the park, the compassion of its people.
PROGRAMOFFICIALMARATHONCHICAGOAMERICAOFBANK 34
He hoped to build on that momentum, but COVID paused group gatherings. So, he filed paperwork to start a non-profit. Now, Peace Runners 773 includes a running club, a walking group for older residents called Young at Heart and youth programs, all spreading health and wellness to an underserved community. This summer, the group's Juneteenth 5K attracted 130 runners.
PROGRAMOFFICIALMARATHONCHICAGOAMERICAOFBANK 35
And, he's brought others along. In 2013, he started Men Run Deez Streets, to increase the numbers of Black men tackling longer distances.
Favorite running routes: "Come run with Peace Runners—we meet at the Gold Dome every Saturday at 9. We do a route we call the West Side tour, which highlights spots like the 345 Art Gallery and the Garfield Park Conservatory."
A total of 14 Peace Runners, including Jack, completed the inaugural Bank of America Chicago 13.1, which brought runners from around the city and country to their backyard. Jack kissed his mom at mile 6; the race day festival was held by the Gold Dome.
In October, 10 members of the team—9 firsttimers, including Jack—will run the full 26.2. It won't be easy, he knows, but he's ready. "The marathon provides the opportunity to get uncomfortable and challenge yourself; that's where the growth is," he says.
In 2020, he merged his newfound love for running—he started in 2016, when his football career ended—with service to the community. He organized a Juneteenth run, on short notice, and drew about 30 people.
Growing up, Terrance's dad Bernard was a runner, defying stereotypes. Terrance picked up the sport in 2006, during a tough time in his life. "I told myself, 'If I can complete a marathon, then I can get through anything,'" he says.
And, he's well-versed in its struggles: the lack of retail and grocery stores, violence, a shortened life expectancy for residents (69 years, on average).
TERRANCE LYLES Black Chicago Runners & Men Run Deez Streets
He crossed that finish line, and kept going. Now, he's run 32 marathons, and this fall will be his tenth in Chicago. He has also completed a 50mile ultramarathon along the lakefront and takes on triathlons. In June, he finished his first Ironman 70.3—a 1.2-mile swim, 56-mile bike ride, and 13.1-mile run.
"The marathon provides the opportunity to get uncomfortable and challenge yourself; that's where the growth is."
"We used running to bring all of these different personalities together to create one big family."
As a child in the South Side neighborhood of Pilsen, Lucy was a strong swimmer. She ran in the off-season and on the high school track team. Then, she left the sport for 20 years to raise three daughters.
PROGRAMOFFICIALMARATHONCHICAGOAMERICAOFBANK 36
Since then, Black Chicago Runners has grown beyond his wildest dreams. "Now, we've built relationships outside running," he says. Group members visit each other's favorite neighborhoods and restaurants, celebrate milestones together and mourn disappointments and losses. "We used running to bring all of these different personalities together to create one big family."
Still, returning after so long wasn't easy; she struggled with comparisons to her past self. Her daughters encouraged her, and her middle, Ruby, went along to keep her accountable. Over time, Lucy's confidence grew.
Now, Ruby is 24 and a captain for Venados, and Lucy will run her 11th marathon—and fifth Chicago Marathon—this fall. It's never too late to lace up, again or for the first time, she believes.
"I always think I didn't start as young as I'd have liked to," she says. "But I've learned to embrace where I am."
Favorite running routes: "Our shorter distance runs with Venados go to Chinatown and back. The five-mile route goes all the way to Soldier Field, on the lake. I love running on the lakefront."
Three years later, Lucy watched Ruby run her first Bank of America Chicago Marathon. "I obsessed over helping meet her goals; sharing her journey really filled me," Lucy says. She'd never planned to go farther than a half marathon, but next the spring, mother and daughter ran the Illinois Marathon in Champaign-Urbana, together.
"I always think I didn't start as young as I'd have liked to. But I've learned to embrace where I am."
The next year, he created a larger organization— Black Chicago Runners—to bring his group closer to others, including Black Girls Run, Beverly Beauties and South Holland Runners. Running together would be motivating, he thought, so he began organizing joint lakefront runs on Saturdays.
Favorite running routes: "My favorite place to run is outside my front door, in Greater Grand Crossing. We want to be in the community and have people see us running. I also like the Dan Ryan Woods, at 87th and Western, where there are always family reunions and picnics happening."
LUCY VenadosNEGRETERunning Club
She'd just re-started a fitness routine when a friend invited her to Venados. At first, she felt intimidated. The friend asked again, and again, so Lucy took a chance and showed up. There, she found many childhood friends she'd lost touch with. "Seeing them felt like being reconnected with my family," she says.
PROGRAMOFFICIALMARATHONCHICAGOAMERICAOFBANK 37
"It's just running, and there's probably another run tomorrow, and the day after," he says. "But you never know what's going to happen. It's about making each of those moments matter."
Favorite running routes: "The lakefront is one of the most iconic places to run, in any city. But I do a lot of workouts around Horner Park. It's about a mile loop, so it's easy to get in tempos and fartlek runs."
During the lockdown days of the pandemic, Jake harnessed the power running brought him to make big, important changes. "I've been sober for nearly
two years," he says. "Running has been a constant in keeping me focused on that goal."
JAKE 3RUN2SPITZ
At first, running brought Jake—in his mid 20s when he started—a new chance to grow and excel. Few things in adult life compare to stepping up to a start line, he says.
As he's moved through different neighborhoods in the city—Lakeview, Humboldt Park, and now Portage Park—Jake's found his way, on foot. He's also made friends, including those in the running crew 3RUN2. At this point, Jake's been with them two years; they're like family.
Jake has a lot of love for his hometown course— this will be his seventh Bank of America Chicago Marathon. But his proudest running moment came last year, when he went to run the Indianapolis Marathon four weeks afterward. He'd just lost a close friend to a car collision; he let his emotions out on the road and beat his best time by more than five minutes.
BIOFREEZE® is a registered trademark of the Reckitt Group of Companies. © 2022 The Reckitt Group - All rights reserved. *Based on a survey of Clinicians: chiropractors, podiatrists, massage therapists, physical therapists, retail pharmacists, and athletic trainers (IPSOS Clinician Survey). FEEL THE COOL FORGET THE PAIN USE AS DIRECTED
40
On race day, you'll run past dozens of landmarks that make up Chicago's architectural fabric. We've chosen four of those landmarks—the Chinatown Gate, Marina City, the Chicago Board of Trade Building and the L—to feature on this year's artwork for the Bank of America Chicago Marathon. Learn more about these iconic sights so when you run past them, you'll know their story.
CHICAGO LANDMARKS ON THE COURSE
PROGRAMOFFICIALMARATHONCHICAGOAMERICAOFBANK
MARINA CITY
PROGRAMOFFICIALMARATHONCHICAGOAMERICAOFBANK 41
Instantly recognizable by its two corncob towers, Marina City is a five-building complex along the Chicago River designed by Bertrand Goldberg to be a city within a city. In addition to the residential towers, the complex also included an office building that has since been converted to a hotel, a theater building and a base structure with recreational space. With amenities including a grocery store, bank, barber shop, pharmacy, restaurants and more, Goldberg aimed to create a development that had use during day and night, with residential and commercial functions that could financially support each other.
The 65-story residential towers were both the tallest apartment buildings and the tallest reinforced concrete buildings in the world when they were completed in 1962 and 1963. The towers generated significant interest, with 3,500 applications for around 900 apartments before the towers were completed. The studio, one-bedroom and two-bedroom apartments, described by Goldberg as petals of a sunflower, grow wider as they expand to the unit's balconies, creating distinct floorplans within the building that match the uniqueness of the exterior. (continued on page 44)
E nd u ra n c e at G ato r a de sig n e of e nd u at ov AVAIL ABLE IN LEMON-LIME, Gatorade® Endurance Formula has nearly twice the sodium (300mg) and more than triple the potassium (140mg) of regular Gatorade® to help meet endurance athletes' needs. ©2021 S-VC, Inc. GATORADE ENDURANCE and G DESIGN are registered trademarks of S-VC, Inc. N O A R TIF ICIAL W I TH A L I GH T E R T A S T E Gatorade Endurance products are available where the endurance athlete shops – at run, bike and tri specialty stores nationwide, at select Dick's Sporting Goods stores –online at amazon.com and check out GatoradeEndurance.com to determine what local retailers have your product of choice in-stock in real time.
44
PROGRAMOFFICIALMARATHONCHICAGOAMERICAOFBANK
Constructed during the height of the Art Deco movement, the Chicago Board of Trade Building features classic architectural elements of the time including rectangular forms and multiple setbacks that emphasize the building's verticality. The building's lobby continues the theme, with a striking black marbled walls accented by gold details that also use rectangular designs to contribute to the Art Deco feel.
The Chicago Board of Trade began in 1848 as a grain futures exchange, and the exterior of the building reflects this heritage. The clock facing LaSalle Street is flanked by carvings depicting a Mesopotamian farmer holding wheat and a Native American holding corn. Similar carvings also protrude from just below the pyramidal roof of the building. On top of the building stands an aluminum sculpture of Ceres, Roman goddess of grain and agriculture, with a sheaf of wheat in one hand and a bag of corn in the other. Additional crop themes appear across the building's exterior.
CHICAGO BOARD OF TRADE BUILDING
The Chicago Board of Trade Building caps the southern end of the LaSalle Street canyon and Chicago's financial district. Completed in 1930, the building stands as a homage to the original activity within the building and the age in which it was built.
PROGRAMOFFICIALMARATHONCHICAGOAMERICAOFBANK 45
CHINATOWN GATE
Welcome to Chinatown
As participants turn from Cermak Road onto Wentworth Avenue, they pass under the iconic Chinatown Gate. Designed by architect Peter Fung and installed in 1975, the gate welcomes visitors to the heart of Old Chinatown, which stretches down Wentworth from Cermak to 24th Place. The artwork on the gate has been refreshed in recent years, but the four characters on the gate, which translate to "the world belongs to the commonwealth," according to the Chicago Chinatown Chamber of Commerce, remain the same. The gate is modeled after a wall in Beijing and reflects the architectural tone of the neighborhood, which features a rich array of buildings with Chinese motifs and design elements.
THE "L"
Since the 19th century, elevated trains, commonly referred to as the L, have transported Chicagoans around the city. In 1892, the first elevated train carried passengers from Ida B. Wells Drive and Wabash Avenue south to Pershing Road and State Street. Other train lines were constructed in the following years, and by 1897 elevated tracks circled the central business district, forming the foundation for today's Loop L.
PROGRAMOFFICIALMARATHONCHICAGOAMERICAOFBANK 46
Fifty years after multiple train lines first converged on downtown, the Chicago Transit Authority was formed to join the various private companies that had been operating on both elevated and subway lines, which were facing financial problems. The L runs throughout Chicago and into several surrounding suburbs using lines that since 1993 have been identified by colors.
The Lakefront Beard & Belly
LINCOLN SQUARE
CAFE BA-BA-REEBA! Cafe Ba-Ba-Reeba! is Chicago's original tapas bar, serving authentic Spanish cuisine since 1985. The menu is designed to share, featuring tapas, pintxos (bite-sized tapas) and the classic Valencian rice dish, paella. Pair the meal with sangria, craft cocktails, Spanish wine and local beers.
Head to Lincoln Avenue for variety of independent shops, breweries and a vibrant restaurant scene. This area of Chicago is often called a small town in a big city for its charm and walkability.
BEYOND 26.2
THINGS TO DO OR SEE
EXPLORE CHICAGO PAST THE MARATHON COURSE BEARDRESTAURANTS&BELLY
One place the Bank of America Chicago Marathon course doesn't run is on the shore of Lake Michigan! The 18-mile Lakefront Trail starts in Chicago's north neighborhood Edgewater and is a scenic place to get your last miles in before race day. The North Side also has several sandy beaches, and even though most of the activities are geared for summer visits, they're worth visiting in the fall for the views alone.
Located on the tip of Edgewater, Beard & Belly provides a concentrated menu of slow cooked quality tavern-oriented food. Beard & Belly won the award for "Best Grilled Cheese in Chicago," the mac and cheese was voted in the top three in the city and the burger was listed as one of the top 10 in Chicago by TimeOut Chicago. In addition to serving the high quality food that they have become known for, Beard & Belly has formed a partnership with Honeypie Bakery, an iconic establishment in the Bayview neighborhood of Milwaukee.
PROGRAMOFFICIALMARATHONCHICAGOAMERICAOFBANK 48
THE LAKEFRONT
NORTH SIDE
THINGS TO DO OR SEE
LITTLE VILLAGE ARCH
CAFÉ COLAO
The baseball park is on Luis Munoz Marin Dr. and Javy Baez Way. From the top of the hill next to the stadium, you can see the Chicago skyline.
Garfield Park Conservatory
North Lawndale Employment Network presents beelove® café where they serve up not only sweet treats and drinks, but also jobs supporting their not-for-profit mission to the community. Their objective is to advance the economic lives of residents in North Lawndale through innovative financial and jobreadiness programming. beelove® café, strives to be a welcoming destination for everyone, celebrating the spirit of coffee and its power in connecting communities.
BEELOVERESTAURANTSCAFE
This panaderia offers a taste of traditional Puerto Rican pastries from quesitos to the budin. Stop by for a classic cafe con leche. Any pastry with guava is sure to be a hit.
LITTLE CUBS FIELD
Built in 1907, the Garfield Park Conservatory is one of the world's largest conservatories and a host of programs led by Garfield Park Conservatory Alliance promoting community health and encouraging the larger community to explore the fundamental connection between plants and human life.
In January 2022, City Council voted to make the iconic Little Village Arch an official Chicago landmark. The Arch was designed by Chicago architect Adrián Lozano and built in 1990. It stretches over West 26th Street, a predominantly Mexican community, and one of Chicago's busiest commercial corridors. The designation marks the first time a Mexican architect's work has been granted landmark status. (continued on page 50)
GARFIELD PARK CONSERVATORY
PROGRAMOFFICIALMARATHONCHICAGOAMERICAOFBANK 49
WEST SIDE
Little Cubs Field
THINGS TO DO OR SEE
PROGRAMOFFICIALMARATHONCHICAGOAMERICAOFBANK 50
Chicago's premier vegan restaurant and the jewel of the Chatham neighborhood for 40 years, Soul Veg City has been cooking exclusively with plants for longer than any other restaurant in the Chicago area.
JACKSON PARK'S JAPANESE GARDEN
Jackson Park
© Choose Chicago Boxville
Boxville is Chicago's first shipping container marketplace that uses modified shipping containers for commerce in place of traditional brick and mortar spaces. Boxville is located just east of 51st and the Green Line, serves Bronzeville residents and visitors with one-ofa-kind products and everyday necessities while offering local entrepreneurs engaging and affordable spaces for building their enterprises. Be sure to check out Last Lap Cornerstore, a specialty running store opened by Chicago-area runner, Ian Gonalez!
Located in Hyde Park near the Museum of Science and Industry is the Japanese Garden, also known as the Garden of the Phoenix or the Osaka Garden. This garden symbolizes the mutual respect and friendship that Japan and the United States initiated more than 120 years ago. In 1893, on Jackson Park's Wooded Island, the Japanese Government built the Ho-o-den [Phoenix Temple] as its pavilion for the World's Columbian Exposition. The Ho-o-den introduces Japan's artistic heritage to Americans and remained as a gift to Chicago after the fair ended.
SOUTH SIDE
SOULRESTAURANTSVEGCITY
DALEY'S RESTAURANT
BOXVILLE
One of Chicago's oldest restaurants, the original owner of Daley's Restaurant was a young Irish ironworker, named John Daley (no relation to former Mayor Daley), who immigrated to the United States in the 1890s to work on the construction of the elevated railroad line. Now owned by immigrants from Greece, Daley's is a historic diner serving up a variety of homestyle classics & soul food, from waffles to pork chops.
BY CINDY KUZMA
When Emma Bates crossed the finished line of the 2021 Bank of America Chicago Marathon in second place—running a personal best of 2:24:20 on a sweltering day and earning her first podium spot at an Abbott World Marathon Major—American distance running fans
Members of the aptly-named Team Boss spotted Bates in at least eight different locations, even as she picked up the pace. Bates credits their presence with carrying her forward: "The excitement on their faces—it was just so special," Bates says. Even when she was tired, their cheers reminded her of the fun they'd had training, and the friendship they shared beyond the miles. "It's a really good feeling to have a support system like them."
As Bates knows, Chicago's course has major advantages for runners—it's flat, fast, and scenic, offering an incomparable tour of 29 neighborhoods. But her teammates' feat demonstrates another truth: it's a great race for spectators, too. A looped course, access to public transit and bike- and scooter-sharing services and a grid system that's easy to navigate all mean even non-locals like Boulder-
Behindcelebrated.the scenes, helping power her breakthrough performance, was another stellar effort. Her coach Joe Bosshard and teammates Emma Coburn, Dominique Scott and Aisha Praught-Leer executed a medalworthy spectating plan. While Bates covered 26.2 miles on foot, they pedaled more than 13 miles around the course on electric Divvy bikes.
based Team Boss can easily see their runner at more than one spot along the course.
PROGRAMOFFICIALMARATHONCHICAGOAMERICAOFBANK 52 SPECTATE LIKE A BOSS
While their ambitious plan shows what's possible, you don't have to bike double-digit mileage to provide a major boost to your runner in this year's race. Here's what you can learn from their example as you make plans for your own race-day adventures.
In 2019, Coburn and Bosshard had rented regular Divvy bikes and pedaled around to cheer on another elite runner, Laura Thweatt. So, they already had an idea of what was possible.
Before last year's race, they texted with Scott and Praught-Leer the night before about their plan. It helps that all three athletes are Olympians who are used to precision and perfection—Coburn has won ten national titles and an Olympic bronze medal in the steeplechase, Scott competes in distance races for South Africa and Praught-Leer runs for Jamaica. Bosshard coaches them all, mindful of details like paces and splits.
GATHER YOUR CREW
"Our team, more than the other people I know, are very high achievers with logistics coordination," Coburn says. "It's just how our brains work. We said: 'Of course, we're going to maximize our efficiency.'" They also
• Chicago Transit Authority, and specifically, the "L" train. The Harrison station, on the Red Line, is closest to the starting line. From there, you can head as far north as Addison (mile 8.5) and south to Sox-
coordinated meet-ups with other friends and teammates, including Olympian Kate Grace and Dani Jones, at various points along the course.
• Divvy bikes, which offer both peoplepowered classic bikes and electric models like the ones Coburn and her crew rode. You can buy a day pass for $15 for classic bikes. Prices for e-bikes, meanwhile, start at $1 to unlock plus $0.39/minute.
PROGRAMOFFICIALMARATHONCHICAGOAMERICAOFBANK 53
• SpotHero, if you're driving, for booking parking spots in advance
• Scooters, which are managed by four companies in Chicago: Lyft, Lime, Spin and Superpedestrian. Prices, service areas and rules vary by company, so check online ahead of time for details.
But if you're a smaller group up for adventure, consider other options. All runners, from elites like Bates to first-time marathoners, will appreciate multiple sightings of their supporters. And by traveling a bit, you can also get a feel for some of the same city neighborhoods runners go through—Pilsen's mariachi bands and Chinatown's dragons to the south, the costumes and dancing of Northalsted to the north, the whiff of garlic in Little Italy to the west.
• Scooter apps Lyft, Lime, Spin, and Superpedestrian (continued on page 57)
• Divvy, for bike availability, stations, and payments
Depending on your mode of transit, other helpful apps include:
35th (mile 23), with plenty of other good viewing points in between. The Pink, Blue, Green and Orange lines can take you out toward the west side of the looped course and back east again.
The most important addition to your phone or other digital device is the Bank of America Chicago Marathon app. There, you'll find a complete course map, as well as real-time race day tracking.
• Ventra, to pay for the train or bus with your phone, and also access transit maps and trackers
There's no shame in staking out one spot to spectate and sticking to it. A single cheer zone works well for big groups, those that include kids or people with limited mobility, and spectators cheering on more than one runner at different paces. By staying put, you can easily make yourself seen and heard with signs, flags, balloons and noisemakers.
Driving, cabs and ride-sharing are also options. However, parking isn't always easy—and road closures for the race make navigating downtown by car difficult.
DOWNLOAD THE APP(S)
CHOOSE APPROACHYOUR
Search for your runner by name or bib number, and star them for easy access later. You can toggle between a rundown of their splits and an up-to-the-minute map, which shows you exactly where they are on the course.
Your best choices for getting around include:
PROGRAMOFFICIALMARATHONCHICAGOAMERICAOFBANK 54
- Emma Bates
"The excitement on [Team Boss's] faces—it was just so special. It's a really good feeling to have a support system like them."
PROGRAMOFFICIALMARATHONCHICAGOAMERICAOFBANK
GRAND RED LINE STATION Miles 1, 3 and 12.5
Board a Green Line train and exit at Cermak-McCormick Place. Walk two blocks east to Michigan Avenue.
Board a Red, Green or Orange Line train and exit at Roosevelt Road. Walk east on Roosevelt Road toward the Museum Campus/Grant Park.
Miles 23, 23.25 and 23.5
CERMAK-MCCORMICK PLACE GREEN LINE STATION Mile 25
CERMAK-CHINATOWN RED LINE STATION Mile 21.5
Board a Green Line train and exit at 35th-Bronzeville-IIT. Use the 33rd Street exit and walk one block east to Michigan Avenue (mile 23) or two blocks east to Indiana (mile 23.5). Exit at 35th Street and walk one block east to Michigan Avenue to view runners around Mile 23.25 as they run on 35th Street from Michigan to Indiana.
Board any Brown, Pink or Orange Line train and exit at Washington/ Wells. Walk two blocks west on Washington to Wacker Drive.
CLARK/DIVISION RED LINE STATION Miles 4 and 12
ADDISON RED LINE STATION Mile 8.5
Board a Red or Blue Line train and exit at Jackson Street.
SHERIDAN RED LINE STATION Mile 8
ROOSEVELT (RED, GREEN AND ORANGE LINE) STATION
SEDGWICK BROWN LINE STATION Mile 11
Board a Pink Line train and exit at 18th Street. Walk four blocks east to Loomis Street.
WASHINGTON/WELLS BROWN, PINK OR ORANGE LINE STATION Mile 13.5
SOX-35TH RED LINE STATION Miles 23, 23.25 and 23.5
Finish Line
18TH PINK LINE STATION Mile 19.25
Board a Red Line train and exit at Sheridan. Walk four blocks east to Broadway.
Board a Red Line train and exit at Grand Avenue (mile 1). Walk three blocks west to LaSalle Street (mile 3) and four blocks west to Wells Street (mile 12.5).
JACKSON RED OR BLUE LINE STATION Mile 2
Board a Red Line train and exit at LaSalle Street (mile 4). Walk one block west to Wells Street (mile 12).
Board a Brown Line train and exit at Sedgwick Street. Walk a half-block north to North Avenue.
PROGRAMOFFICIALMARATHONCHICAGOAMERICAOFBANK 56
CHICAGO RED LINE STATION Miles 3.5 and 12.25
Board a Red Line train and exit at Sox-35th. Use the 33rd Street exit and walk four blocks to Michigan Avenue (mile 23) or walk five blocks east to Indiana (mile 23.5). Exit at 35th Street and walk four blocks east on 35th Street to Michigan Avenue to view runners around Mile 23.25 as they run on 35th Street from Michigan to Indiana.
35TH-BRONZEVILLE-IIT GREEN LINE STATION
CTA "L" STATIONS AND NEARBY COURSE LOCATIONS
Board a Red Line train and exit at Cermak-Chinatown.
Board a Blue Line train and exit at UIC-Halsted. Use the Halsted Street exit or Morgan Street exit and walk two blocks north to Adams Street to view the runners around Mile 14 in Greektown. Or use the Halsted Street or Morgan Street exit and walk one block north to Jackson to view runners around Mile 17.
Board a Red Line train and exit at Addison Street. Walk four blocks east to Broadway.
Board a Red Line train and exit at Chicago Avenue. Walk three blocks west to LaSalle Street (mile 3.5) and four blocks west to Wells Street (mile 12.25).
UIC-HALSTED BLUE LINE STATION Miles 14 and 17
Runners tend to put a lot of pressure on themselves; your Chicago marathoner is probably no exception. But your support and encouragement reminds them they're amazing no matter their place and finishing time—and, you'll create special memories all of you will share, well beyond the finish line.
KNOW YOUR RUNNER, AND MAKE A PLAN
REUNITEANDCELEBRATE
According to Bates, her epic day was made possible—and even more meaningful— because of those she shared it with. "You just need cheerleaders sometimes, and they did that, and more," she says.
Bates had to proceed to the Chicago Hilton after the race. In the lobby, her teammates surrounded her in an epic group hug, complete with an orangejuice toast (they had mimosas; she saved the champagne for after her press conference and other official duties). After all that and a quick shower, the group headed off to an evening of festivities.
Once your runner crosses the line, it may take them a while to navigate through the finishing chute to get their medal and refreshments. Spectators can't access the start and finish line area in Grant Park, so for best results, designate another reconnection spot in advance.
On race day, use the Bank of America Chicago Marathon app to guide you as you go. Stay flexible—if your runner is moving faster than planned, as Bates was in the second half of the race, you'll know you have to move more quickly or even skip a planned spot and catch back up to them at the next one.
The easiest is Runner Reunite, in Grant Park, with letters to correspond to runners' last names. From there, it's a short hobble to the 27th Mile Post-Race Party, where you can toast to your newly-minted marathoner's Asaccomplishment.aneliterunner,
Team Boss had seen Bates training for months, and knew ahead of time what pace she planned to run. To get the same intel, talk to your marathoner about their estimated finishing time or goal pace. From there, you can do a little math to estimate when they'll hit each mile marker.
PROGRAMOFFICIALMARATHONCHICAGOAMERICAOFBANK 57
Use that to decide how many places you'll aim to hit and how much time you'll have to get there. For best results, map out at least a rough sketch of your route beforehand. That helps your runner, too: Tell them where you plan to be, including which side of the street, so they can veer to that side and look for you.
And if you're not going to be with them before the race, ask for a photo of what your runner is wearing so you can easily pick them out of the crowd of fast-moving bodies. Bates' bright-blue top and long ponytail were easy for Team Boss to identify as she approached. They yelled her name to get her attention, as well as words of encouragement: "Let's go Emma!" "You're amazing!" "You're in third place, you can move into second!"
PROGRAMOFFICIALMARATHONCHICAGOAMERICAOFBANK 59
Making an impac t, one step at a time
Deloitte is proud to support the thousands of inspirational runners who choose to run the marathon on behalf of a charity. With every step they take, they are taking strides to improve the lives of others, and their communities.
www.deloitte.com Copyright © 2019 Deloitte Development LLC. All rights reserved.
FRES H NESS FINGE RTIPS
BE SOCIAL.
p Proud to be the Headquarter Hotel for the 2022 Bank of America Chicago Marathon ®. Hilton Chicago 720 S MICHIGAN AVENUE I CHICAGO, ILLINOIS 60605 I 312 922 4400 www.hiltonchicagohotel.com
PROGRAMOFFICIALMARATHONCHICAGOAMERICAOFBANK 62
WATCH LIVE
LISTEN LIVE
670 The Score Sports Radio will provide complete live radio coverage of the Bank of America Chicago Marathon on race day from 6 a.m. – 10 a.m. Listen to Josh Liss and expert analysts provide a play-by-play of all the exciting action on Sunday, October 9. Download the free Audacy app to listen from anywhere. America
NBC 5 Chicago, Telemundo Chicago and TeleXitos will provide complete live TV coverage and live streaming of the Bank of America Chicago Marathon on Sunday, October 9 in English and Spanish. The NBC 5 Chicago, Telemundo Chicago and TeleXitos live television broadcasts will air from 7 – 11 a.m. CDT and the live stream will be available at nbcchicago.com and telemundochicago. com, on the NBC 5 and Telemundo Chicago apps, and on the stations' Roku and Apple TV channels, from 7 a.m. – 3 p.m. CDT.
Can'tINFORMATIONBROADCASTspectatetheraceinperson?Cheeronthisyear'sBankof
Chicago Marathon participants from home by following TV and radio coverage of the event.
LOCATION
McCormick Place, Lakeside Center 2301 S. Martin Luther King Dr. Chicago, IL 60616
For a list of Abbott Health & Fitness Expo exhibitors, go to chicagomarathon.com/expo.
ABBOTT HEALTH & FITNESS EXPO
HOURS OF OPERATION
Thursday, October 6 11 a.m. – 6 p.m. Friday, October 7 9 a.m. – 6 p.m. Saturday, October 8 9 a.m. – 6 p.m.
The Abbott Health & Fitness Expo features more than 100 health and fitness industry exhibitors offering Bank of America Chicago Marathon merchandise and the latest in running footwear, apparel, nutrition and technology. The Health & Fitness Expo is free and open to the public.
PROGRAMOFFICIALMARATHONCHICAGOAMERICAOFBANK 63
PROGRAMOFFICIALMARATHONCHICAGOAMERICAOFBANK 64
PROGRAMOFFICIALMARATHONCHICAGOAMERICAOFBANK 65 @BostonMarathon
PROGRAMOFFICIALMARATHONCHICAGOAMERICAOFBANKSunday October32021 Find out more virginmoneylondonmarathon.comat The 2021 Virgin Money London Marathon will be a Marathon Day like no other, with 50,000 people running on the streets of London and 50,000 people taking on the virtual Virgin Money London Marathon wherever they are in the world! #WeRunTogether#LondonMarathon#WeRunTogether
PROGRAMOFFICIALMARATHONCHICAGOAMERICAOFBANK
PROGRAMOFFICIALMARATHONCHICAGOAMERICAOFBANK 69
When you work with PODS, you're getting more than moving and storage solutions — you're getting the full, personalized support of our team.
We take the time to understand your unique situation, then create a plan based on your specific needs. Because we understand that finish strong means planning for every step along the way.
800.776.PODS | PODS.com
PROGRAMOFFICIALMARATHONCHICAGOAMERICAOFBANK Your personal moving and storage team Helping with short sprints and long distances ©2021 PODS Enterprises, LLC. PODS® is a registered trademark of PODS Enterprises, LLC. 21_0125 0721
Register at chicago5k.com
Get after it with Olympian Carrie Tollefson! Each week, Carrie and a different celebrity guest discuss running, fitness and how to live a healthy, balanced life as a runner.
The Runners Club
A Runner's Life
Capturing the conversations that runners have offline and matter to them, the podcast is hosted by Marcus Brown as he explores topics around training, racing and the impact running has on our day-to-day lives.
5 RUNNING PODCAST RECOMMENDATIONS
CITIUS MAG
The CITIUS MAG Podcast is weekly show hosted by founder Chris Chavez. The show interviews the stars of track and field every week. Whether it's athletes, coaches, agents, writers or other interesting figures from running culture, they sit down for a laid back chat on the latest happenings in the sport.
During each episode, Lindsey Hein will talk with everyday runners, elite runners, Olympians, World Record Holders and everyone in between about their stories and current events. The podcast is light and funny with a side of serious.
I'll Have Another
PROGRAMOFFICIALMARATHONCHICAGOAMERICAOFBANK 72
Need to pass the time on your final long runs leading up to race day? Check out one of these running-related podcasts for expert advice, inspirational stories and motivation!
C Tolle Run
LISTEN WHILE YOU RUN
Chicago-area club founders Courtney Phillips and Ian Gonzalez speak to what it means to be an athlete today by sharing some of their personal journeys and inviting guests to do the same. They'll discuss what's new in running culture and of course, get into the latest gear.
PROGRAMOFFICIALMARATHONCHICAGOAMERICAOFBANK 73Raised since 2002 12,000 Approximate number of charity runners in the 2022 Bank of America Chicago Marathon Amount raised in 2021 Fundraising record raised in 2019 180 Charities participating in this year's charity program $21.4 MILLION $27.1MILLION CHARITY$265+OVERVIEWPROGRAMMILLION
PROGRAMOFFICIALMARATHONCHICAGOAMERICAOFBANK 74
PROGRAMOFFICIALMARATHONCHICAGOAMERICAOFBANK 75
As a race sponsor, we provide prompt solutions that respect and honor the various cultures, traditions, and medical needs of the runners, marathon staff, and volunteers.
CulturaLink puts #200LanguagesInYourPocket and arms the health staff with immediate technology-based solutions and on-site interpreters.
theculturalink com
CulturaLink is proud to serve as the exclusive language services provider for the extraordinarily diverse running community at the 2022 Bank of America Chicago Marathon.
If someone has a medical issue, how do you communicate?
The team at CulturaLink partners with hospital networks, and physician offices daily to ensure precise, clear, and concise communication between patients and their medical providers.
To learn how CulturaLink can help your medical organization better serve today's diverse healthcare needs, please call 1-888-844-1414 or visit theculturalink.com
theculturalink theculturalink culturalink 157 Technology Pkwy, Norcross, GA 30092 1-888-844-1414 www
Reimagine the run and celebrate Chicago's West Side at the halfway point of the course! The second Bank of America Chicago 13.1 will take place on June 4, 2023, running through the historic parks, boulevards and vibrant culture of Garfield Park, Humboldt Park and Douglass Park. Visit chicago13point1.com to learn more.
PROGRAMOFFICIALMARATHONCHICAGOAMERICAOFBANK 76 ENTERTAINMENTCOURSEBANKOFAMERICACHEERZONE–MILE
BANK OF AMERICA SHAMROCK SHUFFLE CHEER ZONE – 8K
Cheer on runners as they shamROCK through the Bank of America Shamrock Shuffle Cheer Zone located in Lincoln Park at the 8K mark. The Shamrock Shuffle is the kickoff to the Chicago running season and is a continuation of the city's St. Patrick's Day celebrations. Visit shamrockshuffle.com for more information.
BANK OF AMERICA CHICAGO 13.1 CHEER ZONE – MILE 13.1
26
Thousands of Bank of America Chicago Marathon participants run and fundraise on behalf of important local, national and global causes. To celebrate the impact these participants make, the Bank of America Chicago Marathon hosts a Charity Block Party near Mile 15. Spectators, family and friends can cheer on their charity runners at the Charity Block Party, located at Adams Street and Loomis Street near Whitney Young High School.
Listen for the sound of a crowd filled with noisemakers and exciting on-course entertainment as you enter the Bank of America Cheer Zone on your way to the finish line near Michigan Avenue and Roosevelt Road.
CHARITY BLOCK PARTY – MILE 15
Community Connection
We are connecting with communities in times of need, and we're also proud to help support Ronald McDonald House Charities®.
We are increasing our focus on equity and providing opportunity.
When we say, "billions served," we're not just talking about burgers. We're talking about serving our communities, customers, crew, farmers, franchisees and suppliers. Because here at McDonald's, we know there's a difference between being in a community and being part of one.
We are sourcing delicious, quality ingredients.
Our Planet
What matters to you matters to us.
Jobs, Inclusion and Empowerment
PROGRAMOFFICIALMARATHONCHICAGOAMERICAOFBANK 78
At McDonald's, our purpose is to feed and foster communities.
As we look to the future, we believe we can have an even greater impact by focusing on four areas that matter to our communities.
Food Quality and Sourcing
We are driving climate action to help protect our planet.
©2022 RMHC You have the power to help RMHC.org/ChicagoMarathon RMHC keep families with sick children near each other and the care they need. Make your miles matter for families by joining Team RMHC!
Learn more at worldmarathonmajors.com.
Runners who notify Abbott World Marathon Majors by emailing stars@wmmajors.com that they will be
completing their sixth Major at an upcoming event can receive their Six Star Medal at a designated point beyond the finish line and race medal collection area.
PROGRAMOFFICIALMARATHONCHICAGOAMERICAOFBANK 80 7,5906 770 3 13 Races that make up the Abbott World Marathon Majors Six Star Finishers (through August 2022) Six Star Finishers since October 2021 Number of Elite Series held since 2006 Continents with Abbott World Marathon Majors races QUICK FACTS ABBOTT MARATHONWORLDMAJORS
The Six Star Medal was introduced by the Abbott World Marathon Majors in 2016 to honor the runners who complete all six Major marathons.
In 2018 the Six Star program was digitized with a results hub created on AbbottWMM.com where runners can create profiles and claim all their 'stars.'
10
HIGHLIGHTSSUSTAINABILITY400
Pounds of food and drink donated to the Greater Chicago Food Depository and Chicago Food Sovereignty Coalition after the 2021 Bank of America Chicago Marathon
Metric tons of CO2 emissions saved by switching from printed event guides to digital event guides
Bags of Heatsheets and other LDPE material collected and recycled as part of the event's Blankets to Boards program, which turns collected materials into composite wood boards for benches in local community gardens.
PROGRAMOFFICIALMARATHONCHICAGOAMERICAOFBANK 81
24,407
100
Zero Waste Stations set up in Grant Park at the 2021 Bank of America Chicago Marathon
Food Is Only The Beginning 312.421.6666 | blueplatechicago.com Proud to be the exclusive caterer of the Bank of America Chicago Marathon
PROGRAMOFFICIALMARATHONCHICAGOAMERICAOFBANK 84 CITY AGENCIES JAMIE RHEE, COMMISSIONER Department of Aviation ERIN HARKEY, COMMISSIONER Department of Cultural Affairs and Special Events RICH GUIDICE, EXECUTIVE DIRECTOR Office of Emergency Management and Communications ANNETTE NANCE-HOLT, FIRE COMMISSIONER Chicago Fire Department RACHEL ARFA, COMMISSIONER Mayor's Office for People with Disabilities DAVID BROWN, POLICE SUPERINTENDENT Chicago Police Department ALLISON ARWADY, M.D., COMMISSIONER Department of Public Health GIA BIAGI, COMMISSIONER Department of Transportation ROSA ESCAREÑO, GENERAL SUPERINTENDENT & CEO Chicago Park District DORVAL R. CARTER, JR., PRESIDENT Chicago Transit Authority COLE STALLARD, COMMISSIONER Department of Streets and Sanitation
PROGRAMOFFICIALMARATHONCHICAGOAMERICAOFBANK 85
MAYOR LORI LIGHTFOOT ALDERMAN BRIAN HOPKINS, 2ND WARD ALDERMAN PAT DOWELL, 3RD WARD ALDERMAN SOPHIA KING, 4TH WARD ALDERMAN NICOLE LEE, 11TH WARD ALDERMAN BYRON SIGCHO LOPEZ, 25TH WARD ALDERMAN WALTER BURNETT, JR., 27TH WARD ALDERMAN JASON ERVIN, 28TH WARD ALDERMAN BRENDAN REILLY, 42ND WARD ALDERMAN MICHELE SMITH, 43RD WARD ALDERMAN THOMAS TUNNEY, 44TH WARD ALDERMAN JAMES CAPPLEMAN, 46TH WARD
PROGRAMOFFICIALMARATHONCHICAGOAMERICAOFBANK Running with you from the start. $1 for 6 months Unlimited Digital Access Subscription.ChicagoTribune.com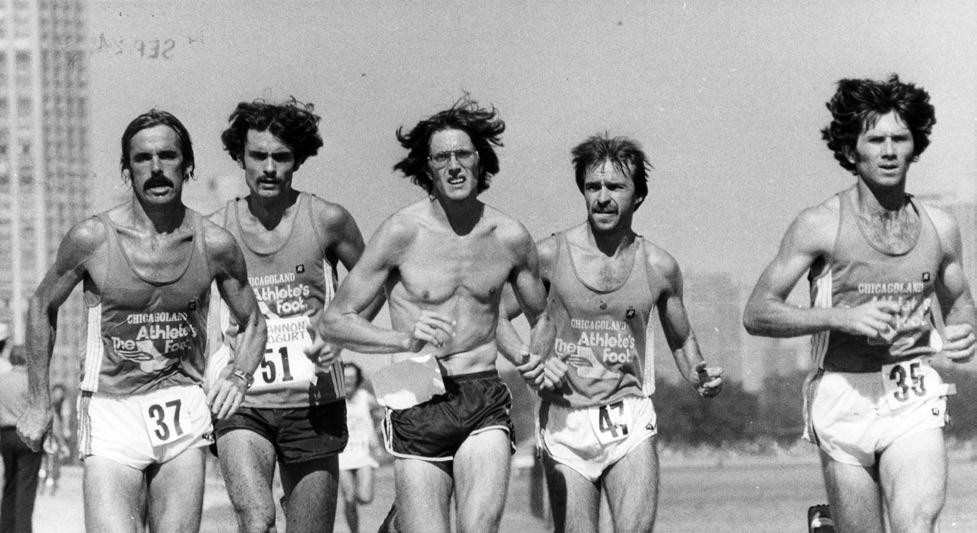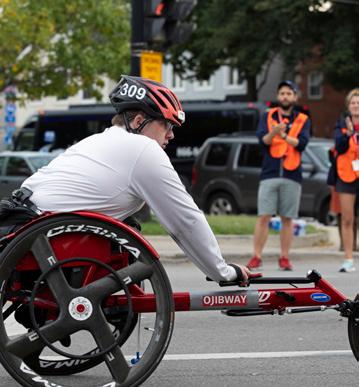 PROGRAMOFFICIALMARATHONCHICAGOAMERICAOFBANK SUNDAY, JUNE 4, 2023 chicago13.1.com
MichiganApples.com Proud sponsor of the 2022 Bank of America Chicago Marathon Fuel your run with a Michigan Apple. crunch READYARETIME?YOUFOR
PROGRAMOFFICIALMARATHONCHICAGOAMERICAOFBANKLIFEPAK® 15 monitor/defibrillator LUCAS® 3, v3.1 chest compression system LIFEPAK CR2 defibrillator LIFEPAK 1000 defibrillator Stryker or its affiliated entities own, use, or have applied for the following trademarks or service marks: LIFEPAK, LUCAS, Stryker. All other trademarks are trademarks of their respective owners or holders. The absence of a product, feature, or service name, or logo from this list does not constitute a waiver of Stryker's trademark or other intellectual property rights concerning that name or logo. Copyright © 2022 Stryker. 07/2022 Learn more about Stryker's products at strykeremergencycare.com
PROGRAMOFFICIALMARATHONCHICAGOAMERICAOFBANK 92 Start N. Harbor Dr. N. Field Dr. N. Stetson Ave. Michigan Ave. Michigan Ave. Art Institute of Chicago CloudPavilionPritzkerGateMusic BP MaggieBridgeDaley Park DuSable Lake Shore Dr. MonroeDuSable St.AdamsE. Blvd.JacksonE.E.JacksonBlvd. St.BurenVanE.St.MonroeE.St.WashingtonE. St.MadisonE. Columbus Dr. Dr.RandolphE. AMERICAN DEVELOPMENT M H J Grant Park Start/finish map Course route Road closed to vehicle traffic Pedestrian crosswalk InformationToilets tower CTA ParkingtrainMedical facilities 1 Start Stage 2 Athletes with Disabilities Start 5 Post-Race Party Stage 3 City Scents flowers & gifts 6 Information Tent 7 American Red Cross 8 Information Tent 4 American Development Tent October 9, 2022 L Closed to spectators until 10:30 a.m. Closed to spectatorsClosed to spectators until 9:30 a.m. 1 2 7 3 4 5 6 8 27th Post-RaceMileParty 9 10 Gate#4Gate#3Gate#2Gate#1 Dr.WellsB.IdaW. RunnerReunite Crosswalk closes 7:30 a.m. Crosswalk closes 7:40 a.m. Closed spectatorsto until 10:30 a.m.
PROGRAMOFFICIALMARATHONCHICAGOAMERICAOFBANK 93 Finish E. Indiana Ave. MuseumCampusDuSable Lake Shore Dr.Lake Shore Dr. Monroe Harbor Michigan Ave. Michigan Ave. Bank of CheerAmericaZone Dr.WellsB.IdaE. St.HarrisonE. Ave.BalboE.E.BalboAve. St.8thE. BridgeSt.11thE. St.9thE. St.11thE. Rd.RooseveltE.ChicagoHilton K M Map subject to change Spectator entrance NMetra Limitedtrainaccess entrance Start Area 9 Information Tent 11 Information Tent 10 City Scents flowers & gifts 12 Red Gear Check 13 Athletes with Disabilities Finish Tent 14 Blue Gear Check 16 City Scents flowers & gifts 15 Orange Gear Check 17 Information Tent 18 Harrison Volunteer Compound 19 Skyline Hospitality 20 Finish Line Lounge 21 Information Tent 22 City Scents flowers & gifts Zero waste station No spectator access No spectator accessVolunteerentranceonly spectators until 9:30 a.m. No spectator access 16 17 1311 12 14 15 18 20 19 21 22 N Gate#6 Gate#7Gate#5GateW.IdaB.WellsDr. CrosswalkDr.WellsB.IdaE. closes 8:10 a.m.
PROGRAMOFFICIALMARATHONCHICAGOAMERICAOFBANK 94 ChiMarathonChiMarathonChicagoMarathon SHARE YOUR JOURNEY TO 26.2 WITH US! Be sure to follow us on Facebook, Instagram and Twitter, and use the official event hashtags on your social media posts! #MyChicagoMarathon #ChicagoStartLine #ChicagoMarathon @hanndinn @mikeeangel_808 @cjtherunner @sub4_ever @demeadeb @corre_max
SPONSORSOFFICIALSUPPORTINGMEDIAASSOCIATE
COMMUNITYVENDORPARTNERS
Art Institute of Chicago, Beyond Meat Jerky, Chiquita, City Scents, Dick's Sporting Goods, Fleet Feet, haku, Insured Nomads, iTab, MarathonFoto, My Custom Sports Chair, PODS, Polar Beverages, That's it
PROGRAMOFFICIALMARATHONCHICAGOAMERICAOFBANK 95
Blue Plate, Breightling, Circle K, CulturaLink, Deloitte, Hilton Chicago, Jewel Osco, Michigan Apple Committee, Millennium Parking Garages, Over Easy, Stryker
PROGRAMOFFICIALMARATHONCHICAGOAMERICAOFBANK 98
209 E @CityScentsChicagoCityScents.com312-836-0211Ohio,CodeBOACM202for15%OFFWeddingsPlants&PotsLivingDecorDelivery ArrangementsBouquetsCandlesGifts 2
PROGRAMOFFICIALMARATHONCHICAGOAMERICAOFBANK 101
© 2022 Bank of America Corporation. All rights reserved. | MAP4892946 | AD-07-22-0292 | 08/2022
Insights to keep you in the know while on the run
Merrill Lynch, Pierce, Fenner & Smith Incorporated (also referred to as "MLPF&S" or "Merrill") makes available certain investment products sponsored, managed, distributed or provided by companies that are affiliates of Bank of America Corporation ("BofA Corp."). MLPF&S is a registered broker-dealer, registered investment adviser, Member SIPC and a wholly owned subsidiary of BofA Corp.
Investing involves risk including possible loss of principal.
Banking products are provided by Bank of America, N.A., Member FDIC and a wholly owned subsidiary of BofA Corp. Investment products:
Personalized advice so impressive, your money never stops working for you. What would you like the power to do? ® Are Not FDIC Insured Are Not Bank Guaranteed May Lose Value
Screen images simulated.