your guide to 60+ designunmissablebrands 2022CERSAIE
ONLY THE BEST OF &PRODUCTSBRANDS,DESIGN:TRENDSsubscribetonewsletter #CasumDesign
emanuele.mingozzi@casum.it
Here comes the new edition of Casum Selection Cersaie. Just the 60 unmissable brands, selected from the over 600 that will exhibit at Bologna fair from the 26th of September. A rigorous selection, carried out in the name of good design. The right tool to know what to see. A downloadable guide to take with you at the fair. We select. You enjoy!
@2022 CASUM
by Emanuele Mingozzi
Bologna - Italy
All rights reserved.
PUBLICATION
Published on Issuu on 21 September 2022.
DATA
The exhibitors' positions at the fair are the ones indicated on cersaie.it as of 20 September 2022.
SELECTION
The brands in this publication are just the design selection of Casum and not the complete list of exhibitors.
RESPONSIBILITY
All information published has been reported with the utmost care. However, the author declines all responsibility for any errors, inaccuracies and omissions contained in the information published or for any errors in their reproduction.
info@casum.itcasum.it
ENTRANCE COSTITUZIONE SERVICES CENTRE ENTRANCE CALZONI 29 2122 19 16 32 33 31 MAP ENTRANCE NORD ENTRANCE MORO 21-22GALL. 4
Ceramic tiles & coverings BOLOGNACERSAIE - 26-30 SEPTEMBER 2022 30 362625 37 GALL.2825-26 Bathroom furnishings & taps MAP ENTRANCE MICHELINO ENTRANCE P4 HERECLICKTO DOWNLOAD THEGUIDEFULL Other CASUM SELECTION CERSAIE 2022
1
41zero42 26 A242 B249
A
Agha 21 A63 B62
Alice Ceramica 21 A15 B10
Alpi 21 B27
Antique Mirror 22 B37
Appiani 30 A58 B57
Aqua 21 A29
Aquaelite 22 B107
Arbi 22 A80 B59
Ardeco 21 A63 B62
Ariostea 26 A188 B189
Artesi 21 A63 B62
B Bruma 21 B5
C
C+ 22 A120
Caleido 30 C69
Ce.Si. 37 B38
Ceramica Bardelli 30 A58 B57
Ceramica Fioranese 37 C63
CeramicaFrancesco De Maio 25 A122
CeramicaSant'Agostino 30 A40 B39
Ceramica Vogue 30 A58 B57
Ceramiche Piemme 37 A64 B63
Cottovietri 22 A120
D
Decoratori Bassanesi 22 A116 Disenia 21 A31
E
Edoné 22 B67 Equipe 26 B267
F
Fiandre 26 A188 B189
Fiora 22 B45
Flaminia 30 B28 C27
Fmg 26 A188 B189 Fondovalle 25 A254 B261
G
Grandinetti 36 A41 Gypsum 22 A38
H Harmony 29 A4 B3 Hidrobox 22 B67
ALL SELECTED BRANDS
6
IIbra 22 A80 B59
Idea 21 A35 B30
Impronta 25 A80 B81
Iris Ceramica 26 A188 B189
Italgraniti 25 A80 B81
Itlas 21 A39 B38
J
Jannelli&Volpi 22 A20
L
L'Antic Colonial 26 A296 B198
Laminam 30 B52 C57
Lea Ceramiche 30 A28 B27
Living Ceramics 37 C88 D87
MM+ 22 A128
Mapei 25 A2
Marca Corona 37 C76 D75
Mavi Ceramica 25 B86
NNucci 21 B48
P
Ponte Giulio 22 B72 Q Quintessenza 26 A36 R
Relax Design 21 A53 B52 S
Styl'editions 37 B48 C47 Super Inox 21 A79
T
The.Artceram 22 A104 B91 Treemme Rubinetterie 22 A10 B9
V VitrA 22 A124 B111
OOrnamenta 37 B58 C59
ALL SELECTED BRANDS CASUM SELECTION CERSAIE 2022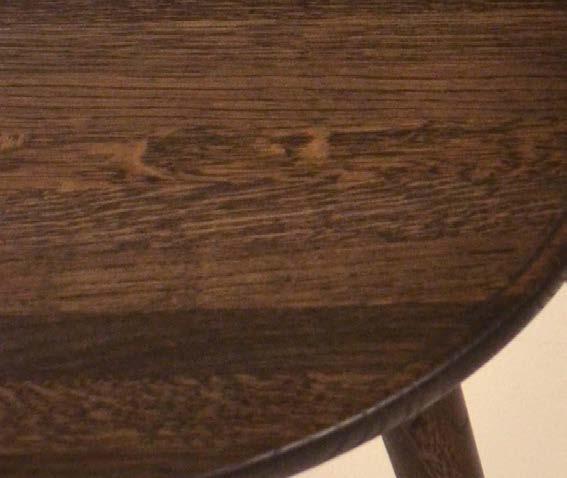 The directory to the top 700+ design brands from all over the world. Browse it online now! NOTHING BUT THE BEST 2022
Key for exceptions
Ceramic
Bathroom furnishings & taps
Both
HALL
Alice Ceramica A15 B10
Aqua A29
Disenia A31
Idea A35 B30
Itlas A39 B38
Relax Design A53 B52
Agha A63 B62
Ardeco A63 B62
Artesi A63 B62
Super Inox A79
Bruma B5
Alpi B27
Nucci B48
HALL
Treemme Rubinetterie A10 B9 Jannelli&Volpi A20
Gypsum A38
Arbi A80 B59
Ibra A80 B59
The.Artceram A104 B91
Decoratori Bassanesi A116 C+ A120 Cottovietri A120
VitrA A124 B111 M+ A128 Antique Mirror B37 Fiora B45 Edoné B67 Hidrobox B67 Ponte Giulio B72 Aquaelite B107
21 22 BATHROOM FURNISHINGS & TAPS
tiles & coverings
CASUM SELECTION CERSAIE 2022
Mapei A2
Impronta A80 B81
Italgraniti A80 B81
CeramicaFrancesco De Maio A122
Fondovalle A254 B261
Mavi Ceramica B86
HALL HALL
Quintessenza A36 Ariostea A188 B189 Fiandre A188 B189
Fmg A188 B189
Iris Ceramica A188 B189 41zero42 A242 B249
L'Antic Colonial A296 B198
Equipe B267
Harmony A4 B3
CERAMIC TILES & COVERINGS 25 29
26
HALL 10
Lea Ceramiche A28 B27
CeramicaSant'Agostino A40 B39
Appiani A58 B57
Ceramica Bardelli A58 B57
Ceramica Vogue A58 B57
Flaminia B28 C27
Laminam B52 C57
Caleido C69