SUNY Plattsburgh's independent student newspaper since 1997
Student Association special elections
The Student Association held a special election Feb. 23 to fill the four senator positions that opened up after previous members graduated or stepped down from their roles last semester. Candidates running were Saanvi Moryani,
Dhir Jain, Carter Mosher, Sumeet Vishwakarma, ShiVear Parker, Arshita Pandey, Dipekshya Karki and Kaddie Carter.
The four candidates with the most votes are Mosher with 131 votes, Karki and Pandey with 118
votes each and Vishwakarma with 108 votes. Elections were conducted through a Google Form that Board of Elections Chair Mary Stockman and Dean of Students Steve Matthews emailed to the student body at 8 a.m.
Carter Mosher
Carter Mosher is a junior from Johnstown, New York, majoring in marketing and international business. Mosher served as senator of public relations and social media manager for the 58th and 59th legislations of the SA.
"I love the SA and Platts and I hope to earn the opportunity to serve you all again!" Mosher's special election bio reads.
Dipekshya Karki
Dipekshya Karki is a first-year computer science major. In her bio attached to the special election form, she calls herself a "very self-driven individual who is willing to go above and beyond" to be involved in SA meetings and activities.
Karki's bio also states that she believes she is "open minded to new possibilities and inclusion on our campus."
Arshita Pandey
Arshita Pandey is a second-semester first-year majoring in finance. Pandey is an international student from India. She is also vice president of the Desi club.
Pandey's bio states her goal as an SA senator is to "positively represent" Desi and LGBTQ+ communities on campus. It also states her favorite place to explore in Plattsburgh is downtown.
Sumeet Vishwakarma's special election bio states he is a "people person" who understands the importance of interacting with the student community. Vishwakarma sees himself as dependable, "emotionally resourceful" and capable of maintaining, improving and repairing relationships in a team.
Vishwakarma's bio also states he loves taking on new projects.
SUNY Plattsburgh celebrates women
BY ALEKSANDRA SIDOROVA
& Managing Editor
SUNY Plattsburgh celebrated International Women's Day Wednesday, March 8, with presentations and talks centering women, guest speakers and students alike.
The Alumni Conference Room at Angell College Center welcomed Maria Holderman, a fourthgeneration teacher and a journalist who, in the 1990s, uncovered human trafficking in Romanian orphanages through more than 1,000 articles and 50 documentaries on the is-
sue. Twenty years later, she wrote a book on her findings and experiences, called "Children of the Decree," published in February last year.
The specific decree Holderman is referencing is Decree 770, passed in 1967 by the Romanian dictator Nicolae Ceaucescu, which abolished abortions and contraceptives with the goal of 2 million children being born. Born the same year, Holderman herself is part of the generation of "children of the decree." The decree resulted in more than 10,000 women's deaths,
an increase in children being put up for adoption and human trafficking in orphanages.
Holderman investigated the disappearances of children in Romanian orphanages by posing as someone looking to adopt a child. After publishing her materials, Holderman faced lawsuits and death threats, causing her to leave Romania on a one-way trip to Vermont. Once her book was out, so many victims of the trafficking reached out to her that she will be publishing a second edition to include all the new
details the testimonies revealed. She said the former minister of justice Valeriu Stoica and former president of Romania Emil Constantinescu, who served from 1996 to 2000, both remember her for her work, albeit by her pen name Dana Achim.
"Be the change you want to see," Holderman said as part of her presentation. "If it was easy, everyone would do it."
Holderman's work started with visiting prisons to rehabilitate incarcerated individuals and seek out underreported stories. Her first press campaign em-
phasized the unfairness of a young woman having to serve a prison sentence of three and a half years for stealing food to feed her child, and eventually, Holderman was asked to personally bring the subject of her campaign home. Besides the impact one woman could make, Holderman spoke on the power of reading — her love for reading gave her the ability to think critically in a time of censorship and lack of information on the outside world.
Another event featuring women's voices was
Fuerza: The BIPOC Stu-
dent Union's fourth annual Womxn Empowerment Panel focusing on leadership, allyship and sisterhood. Seven female students were chosen to be panelists for the event: Marileana Rodriguez, Abieyuwa Uzamere, Djeneba Sy, Angelina Rodriguez, Kaliyah Green, Alexa Santos and Phardia Desir. The panelists defined what womanhood means to them — confidence, support and being able to speak about their feelings and goals without backlash.
VOLUME 108 | ISSUE 4
FRIDAY, MARCH 10, 2023 OPINION Squishmallows: Yay or Nay? page 4 SPORTS Glorious Cardinal Hockey victories page 6 ARTS & CULTURE Artist feature: Emily Lord page 10 THIS WEEK IN PHOTOS Champions page 12
Sumeet Vishwakarma
News
Provided by Shelby Disla
(From left to right) Glendaliz Espinal, Marileana Rodriguez, Abieyuwa Uzamere, Djeneba Sy, Kaliyah Green, Angelina Rodriguez, Alexa Santos, Phardia Desir and Shelby Disla. Marileana Rodriguez, Uzamere, Sy, Green, Angelina Rodriguez, Santos and Desir spoke as panelists for Fuerza's annual event, with Espinal and Disla as the hosts.
3
WOMEN >
Feb. 26
A student living on-campus came by the University Police station to report that they had been contacted by someone they have a restraining order against.
March 4
Students in Wilson Hall got into an argument so heated that they all got no-contact orders.
Two males were reported arguing at Moffitt Hall. It turned out that one of them was an Uber driver who had not been paid for his services. The victim refuses to cooperate with UP on the investigation.
Weekly Meme
Student Association Coverage
Senate rejects pay policy
BY HAYDEN SADLER Staff Writer
The Student Association and its newly swornin members received a presentation about the proposed Greek life office change. In addition to usual club approvals, members of the board also declined a policy proposal.
Student Association President Taiba Azeem first welcomed the four newly elected members — Dipekshya Karki, Carter Mosher, Arshita Pandey and Sumeet Vishwakarma — to the senate Wednesday, March 1. Then, members from various Greek life organizations spoke regarding the proposed move of the Fraternity and Sorority Life offices into another location within the Angell College Center.
In addition, the senate also voted on club status for the Galilean Society, an astronomy club, and granted provisional status for the Global Medical Brigade club. A funding request of $305 was also voted on for Her Campus.
Inter-Fraternity Council and Inter-Sorority Association Chairs Deren Purisic and Emma Peer stood before the SA and voiced their — and many other community members' — complaints about the change in Fraternity and Sorority Life office described in a previous Cardinal Points issue. The current office, which sees more than 500 people a day, is located on the second floor of the Angell College Center. The administrative decision planned
Burghy's Blurbs
City Police accused of racism
An anonymous letter reached Plattsburgh Common Council and the mayor Wednesday, March 8. The letter's author claimed to be a member of the Plattsburgh Police Department and described Chief Nathan York saying "insensitive, racially-charged comments" to the force's first Black officer, hired recently.
Cardinal Cash compromised
A couple of weeks ago, a problem with card readers caused all off-campus vendors to became unable to accept Cardinal Cash.
As of Feb. 23, the issue has been resolved at all vendors except Stewart's Stores, Campus Corner, Zuke's Deli and Kinney Drugs, according to an Instagram post by College Auxiliary Services.
Chick-fil-Anniversary
Wednesday, March 8 marked the one-year anniversary of the rapper and singer-songwriter Tyler, the Creator's stop at Plattsburgh's Chick-fil-A.
CP Corrections
OPINION:
1) The article "Realities of Greek life at Plattsburgh" mistakenly identifies Alpha Epsilon Phi as the largest sorority on campus, when it is not — Alpha Phi Fraternity is.
2) In the same article, Alpha Epsilon Phi members were said to have been tabling at Angell College Center Feb. 21. The organization actually tabling that day is Alpha Phi Fraternity.
SPORTS:
1) The WHKY Scoreboard mislabled NEWHL as SUNYAC.
If you see an error in Cardinal Points, email cp@cardinalpointsonline.com
to relocate the office into the WQKE — now Quake Productions — office and studio in Burghy's Den, also located in the ACC.
Members of Greek life voiced their fears for this move, as the new office would offer them nearly one-third of the space that the current office has. Peer and Purisic also discussed the pie-charted results of a survey conducted among members of different fraternities and sororities. According to the forms they sent out, 85.5 % of those who voted viewed the move as "bad," while 10% said it "may be bad." A previous Cardinal Points article reports on the issue in more detail.
Since their presentation last week, Peer and Purisic
proved. The club's aim is to nurture a love and curiosity for everything related to astronomy, such as the upcoming solar eclipse in April 2024. Present at the meeting was club adviser Lisabeth Kissner, who is the director of the North Country Planetarium. Kissner was previously an adviser for the club, which operated as normal until it was shut down in 2020 due to COVID-19. Meetings will be held every other week for the club. Previously the club embarked on trips to places like Hawaii and the Twin Valleys, an outdoor education center in the Adirondacks. Now that the Senate has approved the club, more trips like the ones of the past are yet again a possibility.
cp@cardinalpointsonline.com.
spoke with College President Alexander Enyedi and are no longer required to change office locations.
An astronomy club was also present at the meeting, called the Galilean Society, to seek approval to join the ranks of Plattsburgh's clubs. The Galilean Society's request for provisional club status was unanimously ap-
Also unanimously approved was the Global Medical Brigade club's request for provisional club status. Like the Galilean society, the Global Medical Brigade was a group on campus until COVID hit. The Global Medical Brigade is a club focused on providing medical and clinical assistance in impoverished areas. Previ-
ously this has included countries like Greece, Panama, Ghana and Honduras. Approval as a club means the Global Medical Brigade can begin conducting trips on their own, rather than traveling with other chapters of the organization. Payment for the Brigade's travels has come from their fundraising in the past, but approval as a club may aid their case if they ever requested money for their trips. Her Campus, a club that was granted permanent status at the meeting the week before, requested $305 for merchandise. The request would cover the online setup fee required for the custom attire as well as other expenses required to get sweatshirts that represent the club. The request was approved unanimously. SA Vice President Saran Kaba proposed the approval of an SA compensation policy. The policy would clear up confusion about the roles of various positions and encourage senators to schedule and attend their office hours, as well as submit their weekly reports. After deliberation on the proposal and members of the SA seeking to revise the proposal, it was unanimously disapproved by the senate.
Board of Elections Chair Mary Stockman was present to remind members of the senate of the upcoming SA elections, which will be held April 18.
Email HAYDEN SADLER cp@cardinalpointsonline.com
Car hits student on Broad
BY ALEKSANDRA SIDOROVA News
A car struck a female SUNY Plattsburgh student in an accident late Wednesday night.
The accident occurred on the Broad Street cross-
walk next to the Newman Center. The student was taken to Champlain Valley Physicians Hospital and later transported across the lake to University of Vermont Medical Center in Burlington, Vermont, a campuswide email the next morning from Col-
Greek life to stay on 2nd floor
The Fraternity and Sorority Life offices will remain on the second floor of Angell College Center after student leaders spoke with College President Alexander Enyedi Friday, March 3.
A decision by the Office of Student Enrollment and Success would have moved the Fraternity and Sorority Life Offices to the corner of Burghy's Den. Enyedi said the students who protested the decision — Inter-Fraternity Council President Deren Purisic and Inter-Sorority Association President Emma Peer — "made a compelling case" and "presented an alternate vision" of utilizing the space at the center of student activity. ESS will move back to its original office in Kehoe.
A previous Cardinal Points article explores the issues surrounding the move in more detail.
lege President Alexander Enyedi stated.
University Police is aiding the Plattsburgh Police Department in the ongoing investigation.
The email also stated that various college departments are providing support to the student's
mother and friends.
"We ask that you please keep our fellow Cardinal in your thoughts as we all hope for her full healing and recovery," the email read.
SAS rebrands to clear confusion
BY JESSE TAYLOR Staff Writer
Across the country universities provide accommodations for students under the Americans with Disabilities Act. At SUNY Plattsburgh, the Accessibility Resource Office is charged with implementing accommodations for 1,007 students with only three staff members. Previously known as Student Accessibility Services, ARO provides accommodations in the form of different color handouts for students with visual impairments, bathroom accessibility, extended time for taking tests and note taking services. The department chose to rebrand itself for a few different reasons.
There was a lot of confusion between the names Student Support Services and Student Accessibility Services — two completely different departments within the same school, but both with similar names. However, each department provides different services. SSS focuses on academic advisement, financial aid and tutoring services, while ARO focuses solely on providing accommodations to students.
Jennifer Curry, director of ARO, said, "We didn't think the word 'services' adequately reflects the support that we give, because what we do is we make sure that students have access to the resources they need to be independent and to self-advocate."
NEWS 2 ▪ Friday, March 10, 2023 ▪ News Editor Aleksandra Sidorova
BRYN FAWN/Cardinal Points
GOT A NEWS TIP? Contact the news editor at
BRYN FAWN/Cardinal Points
Police remained at the scene of the accident for hours after it had taken place, blocking both ends of the street.
&
Email ALEKSANDRA SIDOROVA cp@cardinalpointsonline.com
Managing Editor
ARO > 3
WOMEN
Continued from page 1
They also shared personal sries of when they felt empowered as women: Desir sued her employer — CVS Pharmacy — for discrimination on the basis of hair and won a few thousand dollars, Green proved to a spiteful teacher that she could read well enough to transition into the next grade in school, Angelina Rodriguez inspires her younger sisters to pursue leadership and education opportunities, Marileana Rodriguez was part of an all-female leadership board in the male-dominated Junior Reserve Officers' Training Corps, and Santos said she was the first in her father's family to finish middle and high school and will be the first to get a PhD.
The panelists also examined and discussed research on pay gaps across race and gender and
ARO
Continued from page 2
Additionally, ARO wanted to be more inclusive of all kinds of students. ARO discovered through research that most campuses were going with the term "accessibility." By including the term "accessibility" in its name, the office hopes that transfer students will know where to look when trying to find accommodations.
To further help students easily access accommodations, ARO will be rolling out a new system called Accommodate in the fall. It is a software that gives students who register with ARO for accommodations access to their own portal. The way it works is that if a student looks through the portal and sees an accommodation they think would benefit them, they can inform Curry with the click of a button. Curry hopes that it will also let students know that the staff of ARO is always
the "pink tax," whereby products marketed toward women are priced higher than products marketed toward men, and sometimes a pink variety of a product can cost more than a blue variety. The panel concluded with lessons attendees were expected to leave with: treating others with kindness and holding peers accountable.
Shelby Disla and Glendaliz
Espinal, the event's hosts and organizers, said the women they chose as their panelists exceeded their expectations. When selecting their panelists, they looked for women who don't usually speak at events, but have powerful voices nonetheless. While planning for the event, they had a list of up to two dozen panel candidates, but about six women they asked to panel declined.
"They said it's not that they didn't want to do it, but they were just nervous," Disla said.
"And I think that's also what comes with being a woman: every time you say stuff, you're
available to them.
Curry also wanted to emphasize the importance of students being able to easily access accommodations, especially considering that the demand for accommodations has been steadily on the rise. Laura Cronk, coordinator of extended time testing, said that during midterms this semester she expects to be administering 50 to 80 tests a day.
ARO works closely with John Locke, the Electronic Information Technology officer who is a member of the Technology Enhanced Learning staff.
"Our job is to work with faculty so that they can help their students," Locke said.
Locke ensures that students are able to access resources "that an instructor has provided to them."
However, because so many students on campus need accommodations in order to be successful, it is hard for Locke and his staff to handle it by themselves.
The workaround for this is that they provide
thinking, while you're saying it, what are the consequences?"
Yet, sometimes the invitation itself can be empowering to a woman, even if she declines it, Disla said.
Attendees received free wristbands with the affirmations "I am creative," "I am brave," "I am strong" and "I am amazing" in a variety of colors. Additionally, Fuerza collaborated with the Women in Leadership club, encouraging panelists and attendees to wear purple — a color connoting leadership, status and luxury while not traditionally associated with a particular gender.
Spelling "women" with an "x" was also intentional, as it removes the "men" from "women." Other alternative spellings include "womyn" and "womon."
"'Menstual cycle' has 'men' in it too, and we never realize that," Espinal said. "All these things around us — even 'history' has 'his' in it. I feel like there's men everywhere, but how about women? We also de-
workshops and training to faculty so that they can implement accessibility into the resources they provide themselves. Additionally, there is a program called Ally that checks PDFs instructors upload and provides a gauge on whether the resource is ADA-compliant. It also allows students to download alternative versions of PDFs that accommodate students with disabilities.
To download an alternative version of a PDF, students need only to look next to any PDF within Moodle. There is a symbol next to the PDF that looks like an uppercase "A" with an arrow pointing down. By clicking on this symbol, students will be able to access an alternate version of the PDF file.
"They look like speedometers next to each document," Locke said.
Whether a student needs extended time testing, note-taking services or has visual im-
serve to be everywhere."
Disla has a similar view of the term.
"The more I grow, the more I realize: most of who I am has nothing to do with a man," Disla said.
Disla also acknowledged the term can be controversial and perceived as exclusive of transgender women and said using the term was a matter of personal preference.
Fuerza's past Womxn Empowerment Panels discussed aspects of womanhood such as social experiences, COVID-19 and media influences. Disla recalled how last year, someone asked her why International Women's Day is important, indicating a need for such conversations.
Nelly Reyes, a senior majoring in communications, was one of the 40 to 50 students who attended the event. Reyes said he was raised in a household of mostly women and he likes how women can bring a community together and have "genuine happiness within them."
pairments, ARO is there to help. With the rebranding of SAS to ARO, the department hopes that their services will be easier to find and access.
Students looking for
"I don't know if it's something that men are lacking — I don't know if we just lack being happy — but it's refreshing to kind of see a product of their joy," Reyes said.
Reyes said people can be uncomfortable when discussing issues associated with the opposite sex due to subconsciously putting the groups against each other.
"I do feel like men tend to avoid these types of events, not necessarily because they don't care or that they feel distaste towards women. I feel like sometimes it can be uncomfortable, and vice versa for women, especially when talking about men's health awareness," Reyes said. However, Reyes said it felt "good" not to be part of the conversation and instead listen to the women speak at the event and learn their perspectives.
Email ALEKSANDRA SIDOROVA cp@cardinalpointsonline.com
the Accessibility Resource Office can find it at 011 Macomb Hall. Students can also email ARO@plattsburgh.edu to speak with Curry to request accommodations or
call 518-564-2810. "It's just really important that people know where to find us," Curry said.
Email JESSE TAYLOR cp@cardinalpointsonline.com
Screenshots
NEWS 3 ▪ Friday, March 10, 2023 ▪ News Editor Aleksandra Sidorova JAYNE SMITH/Cardinal Points Students can find the Accessibility Resources Office in the lowest level of Macomb Hall, across the Student Health and Counseling Center.
Students can access alternative formats for PDF files on their course Moodle page by clicking the Ally button.
College students adore popular plushies
BY BRYN FAWN
Squishmallows are the evergrowing craze of the past halfdecade. With simplistic-but-cute round designs, going as small as 3.5 inches and as large as 24 inches and soft and squishy textures, there's a lot to love.
The official Squishmallow Instagram account announced the "Official Original Squishmallow Day'' to occur annually March 7.
The holiday is intended for squishlovers worldwide to celebrate and express their appreciation for the adorable plushies.
The day selected was specifically when the first-ever Squishmallow was made, Cam the Cat. Cam the Cat is a calico cat, with a light tan body and brown and
black splotches. Cam also shares a closed smile expression embroidered in the fabric.
That's one of the appeals to the line, or a detail enjoyed by many. Each plush is given their own name and small bio, which shares their personality and aspirations. They range from wannabe-pilots, bakers or mathematicians. Squishmallows have branched out beyond animals as well, having made Disney characters or holiday symbols into eggshaped plushies.
Another appeal is the plush material. The texture of these toys are very sensory-friendly, allowing those with sensory issues, such as individuals with autism, to enjoy them. Many adults with disabilities, and of course children, have one of these plushies due to their texture and softness.
Squishmallows held a 12 hour long livestream on Instagram March 7 to celebrate. They also announced collaborations, such as claiming a free axolotl in Roblox, a popular computer game. The company held giveaways and also made an official Snapchat filter. Fans could also now purchase merchandise inspired by the toy line, such as t-shirts.
Kai Hemmingway, a junior TV video production major, is a Squishmallow fan. Hemingway owns many, and their favorite is their bull named Shep because they "love cows."
"I think they're very popular especially with the younger generations like Generation Z and younger," Hemmingway said. "They're a good price, very soft, very cute and have so many options that they can fit everyone."
'Gender Queer' memoir battles ban
BY ALEXA DUMAS Web Editor
"Sometimes I feel like my brain is a machine built by someone who lost the instruction manual."
How does society shape a person's identity? How can society be harmful to one's view of themselves? What does one do if they don't feel like they belong within mainstream society? How does one combat those feelings of exclusion?
These thoughts are at the core of Maia Kobabe's 2019 graphic memoir, "Gender Queer." Kobabe explores what gender identity and gender expression means, along with how a person defines their sexuality while questioning their gender. All of these complexities are expressed through the use of illustration, which helps readers gain a better understanding of Kobabe's journey.
Kobabe's pronouns are e/em/eirs, which are known as Spivak pronouns. Spivak pronouns are a type of gender-neutral pronouns developed by Michael Spivak, an American mathematician, and were used to describe a person using
gender-neutral language. Although readers don't learn about Kobabe's discovery of Spivak pronouns until the conclusion of the novel, it is important to note.
"Gender Queer" has two beginnings: one beginning before the title of the memoir, almost like a preface in a novel, and the actual beginning of the memoir, which starts when Kobabe was 3 years old.
The first beginning shows how Kobabe started the memoir in the first place: Kobabe heading off to San Francisco to
start eir Master's program in illustration. Kobabe goes on to show how the writing for "Gender Queer" started in an autobiography class. This sets the memoir up for readers to gain knowledge of who Kobabe is today, which allows readers to become invested in learning about what events led up to the publication of "Gender Queer."
It is clear from the start that Kobabe always struggled with eir identity.
Hemingway said that the current culture of hunting for more "rare" variants is a drawback.
"Resellers are probably the worst part about being a collector," Hemmingway said. Resellers are individuals who purposely buy many of a popular variant and resell them online for an insurmountable upcharge.
Hemingway explained that the toys can be "addicting."
"Once you buy one Squishmallow it almost becomes an addiction," Hemingway claimed. "I bought my first one at my old job and I've been collecting ever since. I probably have above 50 split between my dorm and my house."
Hemingway shared how the toys have assisted them.
"I know they've helped me calm down during meltdowns before,"
Hemingway said. "They have a great texture and offer great comfort. I think they greatly benefit neurodivergent people."
Joshua Simmons, a junior anthropology major, has also been delighted by the plushies.
"I like how they're basically pillows with character," Simmons said. "I do have a few favorites that I either have had since the beginning of my squish endeavor, or that I got as gifts."
However, Simmons shared how over time the culture surrounding the toy line has created issues.
"They suffer from every modern day 'collectible,'" Simmons shared. "They're over-produced and over-consumed."
Jacob Brant, a Plattsburgh local, has sour feelings for the toy line.
Legendary 'Black Dahlia' murder remains unsolved
BY BRYN FAWN Opinions Editor & PR Chair
Murder is gruesome, bloody and vicious. It's difficult to do, and even more difficult to get away with. How could someone deposit a body, with not a drop of blood in sight, and be a freeman for 76 years?
Many cases remain cold, unsolved, but not as many are as infamous as the case of "Black Dahlia." The FBI has had the investigation on record since 1947. A naked woman was found by a mother in a public park in Los Angeles, where she originally perceived the corpse as a mannequin. The woman was later identified as Elizabeth Short. Short had traveled
to Los Angeles in hopes of becoming a break-out star.
Instead her face was plastered in the news as a murder victim. She was 22 years old, and her case became nicknamed "Black Dahlia" due to her nature to dress in black, and the popular movie that had been released at the time, "Blue Dahlia."
This murder took place in a time where having a trail was difficult. Short had two different occurrences in the FBI's database, one for applying to be a clerk and another for an arrest. Her mug shot from the arrest was used in papers to spread word of the crime.
Investigators suspect that the killer had medical education, due to the surgeon-like precision of
the cuts on the body. Short had been dissected like a science project. No blood was found at the scene, meaning her body had been dumped there and killed somewhere else. Short's body was cut at the waist, in half. The killer also sliced Short's face at the corners of her mouth, giving her the "Joker smile," reminiscent of the pop culture Batman character "The Joker." Sections of her skin were removed. She had sustained cuts and bruises on her breasts and thighs. An autopsy revealed that her cause of death was ultimately due to lacerations and an hemorrhage from blunt trauma to her face.
DAHLIA > 5
Opinions Editor & PR Chair
GENDER
5
ALEXA DUMAS/Cardinal Points
>
FRIDAY, MARCH 10, 2023 SQUISH > 5
BRYN FAWN/Cardinal Points
ROLDNARDY NORELUS/Cardinal Points
Trump's lies disparages journalism
Fox News, a right-leaning news broadcast that hosts personalities such as Tucker Carlson and Laura Ingraham, is currently being sued. A brief by Dominion, a voting software company, alleges that Fox News was aware that former president Donald Trump's election fraud claims were false. Dominion is now suing the network for defamation.
During the 2020 election, Trump lost the popular vote to President Joe Biden. Trump then filed lawsuits and motions to interview cases in several states, and went on live television claiming that there was fraud occurring, and that he had wrongfully lost the race. Since the election, several facts have come to surface: Trump was recorded calling Georgia's secretary of state, Brad Raffensperger, to "find more votes" and threatened the secretary with "criminal offense." Trump and his attorneys lost their suits even as they made their way to the states's supreme courts and votes were counted and recounted to verify Trump's loss.
During this time, Fox News's heads and hosts regurgitated Trump's claims of fraud. A re-
porter from Fox even attempted to share the truth, but was punished by having their segment stripped from them. Fox News' legal defense claims that hosts were conducting proper journalistic capacity by asking "questions to a newsmaker on newsworthy subjects" or attempting to "accurately report on pending allegations."
The brief, which can be found and read by anyone, shares many of the true thoughts and feelings of those who work for the company. A gem within the pages is that Carlson calls Trump a "demonic force," although he still bats for him on television to this day.
Fox News stated, "There will be a lot of noise and confusion generated by Dominion and their opportunistic private equity owners, but the core of this case remains about freedom of the press and freedom of speech, which are fundamental rights afforded by the Constitution and protected by New York Times v. Sullivan."
However, Ron Desantis, Governor of Florida and Fox News regular, shared rhetoric on overturning this exact legal case.
It is clear that Fox News is attempting to spin this as a case of freedom of press for their defense. How the case is ruled upon may change journalism in the United States forever. Journalism is an integral part of our everyday lives. Being able to trust the integrity of the journalists and their sources is what keeps the profession afloat.
It is impossible to investigate every aspect of life, which is where journalists come in. They research, interpret and explain integral information to be easily digested for the public Without truth in news, propaganda would take its place. Fox News is an example of this, for they pushed for the election fraud conspiracy for months upon years.
Even you, reading this article right now, is a great show of trust. This is an editorial, with no author credited. Instead, Cardinal Points as a whole stands behind the opinions shared in this piece. Readers trust that the publication actually agrees with the standpoint presented and it is not altered or purposely
shown deceptively.
Fox News is an example of how larger companies of news harm smaller pressrooms. Fox News and other heavily biased news tarnishes the craft, building distrust and animosity. This has contributed to the steady decline of journalism as a whole, as social media such as Instagram or TikTok is now the preferred platform for many Americans to obtain their news.
Support your local news. Purchase a physical copy of the newspaper. Read reputable sources and fact-check what you see on sites such as Instagram or Tiktok. If you feel that something is off, trust your gut. Write letters to the editor to interact and engage with the paper, letting the editors know you read and care for the publication. Suggest stories you want to see covered or aspects of the community you want acknowledged.
The newspaper is nothing without its readers. Readers can become sources, writers, photographers and so much more. News, especially for smaller towns such as Plattsburgh, can be the glue that helps the community stick together.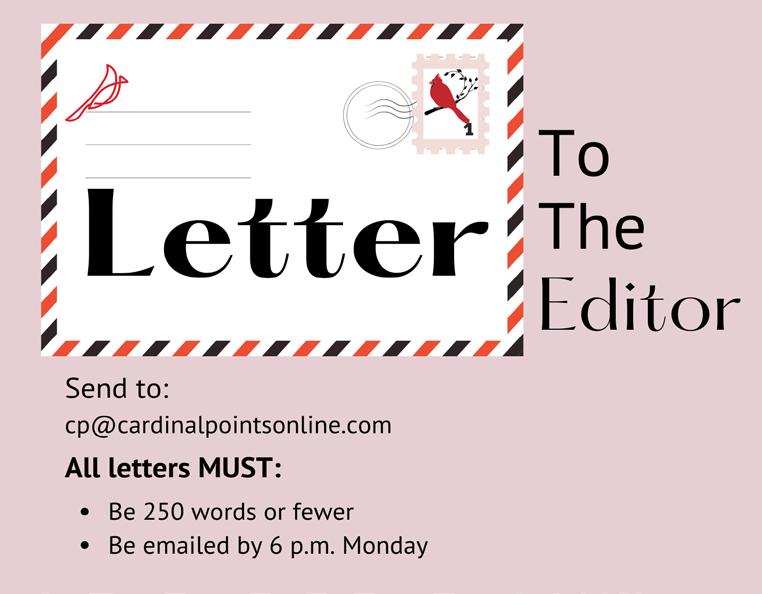 Quickly after police began the investigation, over 50 different individuals approached the police, claiming to be the killer. Police had suspects, but ultimately not enough evidence to ever make an arrest. Several theories have since been formulated over the years, connecting Short's sudden demise to other killings like the Cleveland Torso Murders or the
Lipstick Murders. Short's story has become something like a legend. Due to the passage of time, the thought of catching the killer is nothing more than a memory.
"Black Dahlia" is now often just a story told, and has even been featured on the internet sensation "Buzzfeed Unsolved." It was later turned into a movie itself in 2006, with the title "Black Dahlia."
The FBI page on Short even ends with "The legend grows…" as if this murder was nothing more than a
From clothing to hair styles to various hobbies, Kobabe expressed discomfort in not only the gender binary, but the gender assigned to em at birth.
Puberty is a large theme throughout the graphic memoir, as Kobabe despised eir changing body. Since Kobabe was assigned female at birth, female puberty comes with harsh realities: developing breasts, body hair and menstruation. Kobabe's use of illustrations helps readers understand the trauma that was associated to this time in eir life, as the comic truly becomes graphic.
As the memoir progresses, Kobabe learns about what being nonbinary is, while also discovering eir sexuality as an asexual. For an adolescent or young adult audience, this can be helpful with the development of the reader's gender and sexual identities.
For as great as "Gender Queer" is, the graphic memoir has faced extreme censorship. In 2021, "Gender Queer" was
fairy tale.
Short was a person, with hopes and dreams. Short was like any one of us, wanting to make it big, but also tried to work and even had a run-in with the law. Short liked to dress in black, like many other women today. Some suspected Short to be a working girl, but there was no evidence to support this.
Short's life was snuffed out before it had even really begun.
number 1 on the American Library Association's banned books list. Although disheartening, it is not shocking, as more conservative states are pushing to ban books that contain LGBT themes.
"Gender Queer" has seen censorship in Alaska, California, Florida, Idaho, Illinois, Iowa, Kansas, Maine, New Jersey, New York, North Carolina, Ohio, South Carolina, Texas, Utah, Virginia and Washington, just within 2021 and 2022. Kobabe's memoir has been banned due to LGBT themes, being sexually explicit in some scenes, using obscene language, and discussing aspects of puberty.
It seems that if a cisgender, heterosexual character was the protagonist, censors may not have wanted this book banned. Since Kobabe does not fit into the binary, eir story is constantly silenced.
Censoring "Gender Queer" can be dangerous to readers who may be struggling with their identity, as it can convey that the experience of discovering one's true self is not valid. This ideology can be dangerous and can harm the self esteem or self worth of a person who feels like they identify with Kobabe.
they will not judge others for their purchasing history, checking the past of the company of the product is always a good idea.
A graphic novel like "Gender Queer" is a great tool for anyone who may be questioning their identity, or want to learn more about other forms of gender expression. "Gender Queer" helps readers understand that they are not alone in their struggles, and readers who may not struggle with their gender can use it to learn more about others and the world around them. The use of illustrations amplifies the narrative and helps readers fully understand the complexities in Kobabe's life.
"Gender Queer" was an educational memoir, as the life experiences Kobabe has faced are unlike my own. In order to be a more informed and empathetic reader, one must expand outside what they know and read about the life experiences of someone else. Maia Kobabe's graphic memoir, "Gender Queer" is a great place to start.
ACP Hall of Fame
Inducted in Fall 2010
"I don't like them," Brant said. "I think they're overpriced and I don't like the style of them. They're also relatively cheaply made. I have a couple [stuffed animals] that have lasted 20 plus years, despite being either cheap or handmade without a lot of skill."
Simmons now no longer enjoys the plushies.
"They are the bane of my existence," Simmons said. "The Squishmallow community is absolutely feral."
Brant stressed that while
"At the end of the day I don't really care about what stuffed animals people prefer, even if I find these ones unappealing," Brant said. "I will say the same thing I say to most people purchasing anything: if possible, double check what company is doing what with your money and decide if buying that product is right for you."
Squishmallows are massproduced, which means they contribute to our carbon footprint. The factories create greenhouse gasses and
plenty of waste that ends up in landfills. Smaller businesses, such as those that make stuffed animals by hand, are a more ecologically mindful solution.
"I know a lot of advertising for them leans into targeting people with anxiety or texture preferences that affect day-to-day life, but like most corporations I'd have to blame [the toys's popularity] on a combination of advertisements, good product placement, and sheer luck," Brant said.
In the end, their popularity is undeniable. Most stores now sell Squishmallows and thousands of Americans enjoy their softness everyday. It
is only likely that their popularity will continue to grow, and more events may take place next March.
"Everyone loves stuffed animals, especially when you can find them literally everywhere," Simmons said. "They're unique, not just plain teddy bears, but fun random animals and objects and other things. They also have a modern beanie baby feel, with names and descriptions."
All American
Spring 2018, four Marks of Distinction
Spring 2016, five Marks of Distinction
Spring 2014, four Marks of Distinction
OPINIONS 5 ▪ Friday, March 10, 2023 ▪ Opinions Editor Bryn Fawn
Spring 2012, four Marks of Distinction
2011, four Marks of Distinction
2010, five Marks of Distinction
2009, four Marks of Distinction Spring 2009, four Marks of Distinction Fall 2008, four Marks of Distinction Spring 2005, four Marks of Distinction Spring 2004, four Marks of Distinction Fall 2003, four Marks of Distinction Fall 2002, four Marks of Distinction Fall 2001, four Marks of Distinction
Winning Cardinal Points has received the following awards from the Associated Collegiate Press (ACP): Pacemaker Recognition Fall 2010, Honorable Mention 2006-2007, Newspaper Finalist Editorial Taken from 100 participants Editorial Board 118 Ward Hall SUNY Plattsburgh Plattsburgh, NY Editorial Board: cp@cardinalpointsonline.com Contact CP: Editor in Chief Sydney Hakes News Editor Aleksandra Sidorova Sports Editor Collin Bolebruch Graphics Editor Roldnardy Norelus Multimedia Editor Jacob Crawford Public Relations Chair Bryn Fawn Managing Editor Aleksandra Sidorova Opinions Editor Bryn Fawn Arts & Culture Editor Kiyanna Noel Photo Editor Jayne Smith Web Editor Alexa Dumas Faculty Adviser Shawn Murphy Yes, one 12%
Spring
Fall
Fall
Award
from page 4 No 31% Email ALEXA DUMAS cp@cardinalpointsonline.com
from page 4
GENDER Continued
DAHLIA Continued
from page 4 Email BRYN FAWN cp@cardinalpointsonline.com Yes, many 57% Email BRYN FAWN cp@cardinalpointsonline.com
SQUISH Continued
CROWN 'EM. TWICE.
Cards take conference titles
Platts claims its 10th straight
BY LIAM SAMPLE Contributor
attributed to culture.
"I think more than anything it speaks to Coach [Kevin] Houle and the winning culture he has been able to build at Plattsburgh throughout his time here," Duquette said.
Moffat's Cards wins first trophy
BY COLLIN BOLEBRUCH Sports Editor
2 1 0 2
It's 2012: "Somebody That I Used to Know" was the top song of the year and Barack Obama was re-elected for his second term as president of the United States. This was the last year the No. 2 Plattsburgh State Women's hockey team (25-2-0) were not conference champions.
The team extended its conference title streak into the double digits by winning the North East Women's Hockey League Championship March 7, shutting out the No. 15 Cortland Red Dragons (20-7-0) 2-0 at home March 4. The win means an automatic bid to the NCAA Tournament.
Plattsburgh's streak stretches into two different conferences. Before the first season of the NEWHL back in 2017-2018, the team won five straight ECAC West Titles dating back to 2013 before the current conference was formed. The team is the only to win the NEWHL, winning all five years the conference has existed.
Plattsburgh's Assistant Coach Julia Duquette, who played on the team from 2013-2017 and was a part of this streak as both a player and a coach, said it can be
Houle became head coach in 2003, and is in his 20th season. He has now led the program to its 18th appearance in the NCAA Tournament, all of which he was head coach for.
It was announced March 7 that Houle, Duquette and their staff won NEWHL Coaching Staff of the season. Houle and Duquette previously won the award in 2020, while Houle had previously won Coach of the Year seven times in the ECAC West.
For his current team, Cortland has been a tough opponent. The Red Dragons played the Cardinals to a 3-3 tie last season, the first ever non-win against Cortland in Plattsburgh's program history, with the team's playing against each other since 2001.
This season's NEWHL Championship was a rematch, with last season's championship game being neck-and-neck. Red Dragons forward Grace Schnorr scored a game-tying goal midway through the third to tie the game at three, where it would eventually go into overtime. Graduate student Nicole Unsworth scored on the breakaway less than a minute into the extra frame to send the Cardinals to the NCAA Tournament.
After a six-year hiatus, Plattsburgh men's hockey is back on top of the SUNYAC. The championship drought was the longest in team history and the win marks the first trophy since Head Coach Steve Moffat was hired. The Cardinals now have 24 conference titles, 14 more than any other SUNYAC team. No. 6 Plattsburgh (20-5-2, SUNYAC 12-31) beat the No. 12 Oswego Lakers (17-9-1, SUNYAC 12-4) 2-1 in Oswego. The win is the first time the Cards have beat the Lakers in its home rink since 2018 and gives Plattsburgh an automatic bid to the NCAA Championship tournament.
Goaltender Eli Shiller was awarded the SUNYAC Tournament MVP and defenseman Jack Ring and forwards Bennett Stockdale and Carson Gallagher were named to the All-Tournament team alongside Shiller.
"Everything we've been through all year, for it to pay off like this," Shiller said. "It's awesome, man, it means the world."
Forward Adam Tretowicz and Gallagher each scored once and forward Trey
RESULTS: UPCOMING:
Thomas and Stockdale recorded one assist. Plattsburgh dug deep into its defensive unit, as Spencer Bellina led the team with a plus-two plus-minus. Jack Ring had four blocks, Kevin Weaver-Vitale had three and Ryan Hogg and Bellina both had two.
First-year Shiller earned his secondstraight playoff start, getting the nod over veteran Jacob Hearne. He saved 26 of 27 shots, good for a 0.946 save percentage and 1.35 goals against average. Over the course of the tournament, Shiller had 67 total saves, 0.945 save percentage and 1.36 goals against average.
"When the team has confidence in me, I have confidence in them every time we step on the ice," Shiller said. "We have three amazing goalies here: it could be me in net, Jacob or Kyle [Alaverdy]. We all have confidence in each other and the team has confidence in us."
Goaltending has been the X factor for Plattsburgh all season. During its drought, the Cardinals were looking for solid play in the net. The arrival of Shiller and the rise of Hearne now gives Plattsburgh two solid options. Moffat views the two as interchangeable.
"Honestly, we could have went with either goalie. Just kind of went with a gut feeling last Saturday and he played well so we just kind of, we'll ride a hot hand," Moffat said.
MARCH 10, 2023
FRIDAY,
Friday, March 3: Indoor T&F AARTFC Champ. thru Sat. MLAX @ 10-9 win @ Russell Sage Saturday, March 4: WHKY 2-0 win vs. Cortland (championship)* MHKY 2-1 win @ Oswego (championship)* Wednesday, March 8: MLAX 3-15 loss @ Skidmore WLAX 4-19 loss @ Clarkson Saturday,
11: WLAX vs. Canton at 11 a.m. MLAX @ University of New England at noon BASE @ Southern Virginia University at 1 p.m. WHKY
at
NCAA
First
Week of March 12: BASE @ Myrtle Beach, S.C. in Ripken Experience SB @ Little River, S.C. in Fastpitch Dreams Spring Classic MLAX vs. Plymouth St. Wednesday, March 15 at 11 a.m. * = conference opponent
March
vs. Middlebury at 3 p.m. in NCAA Championship Quartefinals MHKY vs. Norwich
7 p.m. in
Championship
Round
JAYNE SMITH/Cardinal Points
Lily Stumm (left) lifts the NEWHL trophy high while posing with Riley Calhoun (right).
COLLIN BOLEBRUCH/Cardinal Points
MHKY > 7
WHKY > 8
Luk Jirousek presents the trophy to the Plattsburgh fan section while exclaiming.
MHKY reg. season
Cardinals compete at The Armory
BY NICHOLAS COUSINS Contributor
The Plattsburgh State track and field team got down to business this weekend at the All-Atlantic Region Track and Field Conference Indoor Championships at The Armory track and field facility in New York City. It had been more than a decade since Plattsburgh State made an appearance at The Armory and the team was excited for the challenge.
Four members from each squad represented Plattsburgh in this year's regional event. Aislyn
MHKY postseason
McDonough placed 18th in the 800m run with a time of 2:22.31 and four total points, Marissa LeDuc placed 22nd in the Women's Long Jump with a distance of 4.97 meters and one point, Michaela Schaffer placed 17th in the women's triple jump with a distance of 10.71 meters and two total points; and Kaitlyn Bjelko placed 12th in the women's shot put with a distance of 11.80 meters and two total points.
As for the men's team, Brexton Montville placed 14th in the men's 60m dash with a final prelim score of 7.07 and four total points, Montville also placed 24th in the men's 200m dash with a final score 22.62 and four total points, Charles Cypress placed 26th in the men's 400m dash with a final score of 51.16 with four total points. Noah
Bonesteel placed 14th in the men's mile run with a final time
MHKY
This season, Shiller has recorded a 0.946 save percentage and 1.35 goals against average.
Hearne sits just behind Shiller, with 400 fewer minutes played, with a 0.920 save percentage and 2.20 goals against average. The two have combined for a 20-4 record and Hearne is second in Division III in win percentage, standing with a 0.944 mark. Ultimately, Shiller bore the responsibility in both playoff games.
"We knew we could have played either one of them. When you have that much confidence in your goalies, that you could play either one, it just gives the team that much more confidence," Moffat said.
The defense-oriented game showed in the box score. Plattsburgh had just 20 shots to Oswego's 27, a significant change from the Cardinals' average of over 40 per game. Neither team scored on 14 total minutes of power play, eight different players saw penalty minutes and Plattsburgh fell behind in faceoffs 28-63.
Graduate student and team captain Matt Araujo has been with the team since before Bob Emery was coach. He's seen the team through its dormant period and in his last year, he gets to bring it back to the top.
of 4:20.52 with one point. Justin Kumrow placed 22nd in the run with a final time of 4:30.79 with two total points.
Head Coach Andrew Krug said he had "mixed feelings" about the event. Although things didn't go their way with results, Krug said the team understands that experiences such as these at big events is the way that everyone is going to grow and continue to improve.
"You always want things to go great for athletes and wish things went better for ours. it's hard to put up every week so it's just great to see everyone progressing and getting more experience through competition," Krug said.
Montville admitted he could've done better but was thankful for the experience of getting to compete in one of the most iconic indoor track and field venues. Krug also pointed out that it was great to see a bigger group be able to represent Plattsburgh this year and hopes the program keeps continuing to grow with new recruits, whether indoor or outdoor.
With the outdoor season ap-
proaching in the next couple of weeks, Krug said the time leading up to that is crucial in terms of preparation and focus. With the team showing overall improvements in distance, Krug said the team must continue to build momentum and can't wait for the different events and warmer weather.
Montville said he cannot wait for outdoors which he says he is more comfortable in. With hopes to make nationals, Montville is looking to defend his title in the 100m run and improve on his second place outing in the 200m run at the NCAA.
Jessica Landman said she is excited as well for outdoors and
is excited for the throwing events and long distance running that will be taking place. Indoor was fun, but Plattsburgh is going to continue their season outside.
Nevertheless, it has been a great year for McDonough and Bjelko. Both were named AllRegion by the USTFCCCA after being ranked first in the Mideast Region. McDonough ranked first in the 800m run and Bjelko ranked first in the shot put.
opposite line from Oswego and awards were announced.
"I'm glad we could get it done, it's the first one of my career," Araujo said. "It took five years, long enough. I'm happy for the guys, real allaround effort from us."
"I sat [the team] down: 'Listen, we've had our ups and downs, but this here is the team to do it. We have the guys, we have the talent, we have the skill, we have the work ethic,'" Araujo said.
"Here we are, we did it."
Tretowicz opened the scoring early, putting the puck in the net just 1:45 into the first period. The senior skater stole the puck from a Laker, skated to the left and scored the goal with a backhand shot on the short side in the three hole.
Tretowicz's goal proved crucial. The next score by either team didn't come for almost an hour of game time.
"The last few times we've been here, they scored the first goal and then they got all the energy," Tretowicz said. "To score that early in the game and get a lead, I think it kind of settled us in and kind of fired it up, everyone that was here, in the stands and on the bench. I looked over and everyone was on fire, it meant a lot."
Oswego's student section participated in a "whiteout," wearing white shirts. Plattsburgh's all-red attire stood out against the sea of white behind the near goal. Laker fans went all out — they hate Plattsburgh.
Chants of "we can't hear you" directed at the lone Cardinal fan section, and "fuck you Plattsburgh" dominated the arena. When a Plattsburgh player was penalized, Oswego fans shouted, "You can't
do that." When Plattsburgh returned to full strength they'd say, "They still suck." Fans wore shirts that said "flip the bird" and "puck Flattsburgh."
The Cards weren't bothered. The team held its ground, playing strong defensively. It kept the Lakers out of the net despite falling behind in shot attempts.
"It took the whole team. It was a battle of a game. They hemmed us in, we had a lot of good chances. They're just good defensively and they're always tough to play against," Tretowicz said. "It was a great game and an unreal win for us and the program."
Gallagher sealed the game with just under four minutes remaining. Thomas sent a pass forward to Stockdale and Gallagher, who took off in an odd-man rush. Stockdale, from the right side, hit Gallagher in front of the net. Gallagher then put it between the goaltender's legs.
"It was a battle of a shift, we were kind of in our own end and the puck got chipped out. I saw Stocky [Stockdale] go in for it," Gallagher said. "I just busted my butt and got right to the slot and he made a beautiful dish. I was lucky enough to put it in."
Oswego responded with less than a minute left. Tommy Cahill beat Shiller and the goal horn sounded for the first time all day. It was suddenly anyone's game. The Lak-
ers pulled its goalie with 30 seconds left.
A stoppage of play was called, and it took longer than usual to set a faceoff up. There were 10 seconds left on the clock. It was changed to 11. Oswego won the faceoff, juggled the puck, and got a shot off. Shiller saved it. He was immediately tackled by the entire bench.
The Cardinals have faced the Lakers four times this season, with the championship game evening the season series 2-2. Plattsburgh lost the first two games 1-5 in Oswego and 1-2 at home in the Comfort Inn Complex Winter Classic Championship Game. Having lost only three conference games all season, the Lakers accounting for two of them made for a difficult matchup.
Plattsburgh, then ranked No. 13, won the third game 6-1 over the then No. 6 Oswego in Plattsburgh. The lateJanuary victory may have been the most important all season, as it gave the Cardinals precedent for sinking the Lakers.
"I felt like they honestly had a little bit of pressure considering we beat them last time at our barn," Gallagher said. "We just stuck with it."
A pile of red bodies formed over Shiller and gloves, sticks and helmets littered the ice. Players were shouting, embracing each other and sharing congratulations with one another. The players eventually formed an
Plattsburgh got together for a team photo with the trophy and banners. Players took turns hoisting the trophy before the fans and using the banner as a cape. Players hugged, took pictures, shared kind words and celebrated with one another, coaches and fans on the ice for the next few minutes. The tall task of the NCAA Championship stands before them, but for now, they are champions.
"The guys have bought in since day one here. This year, we've taken it day by day," Moffat said. "We've had great leadership. Our leadership group has been amazing."
The Cardinals are slated to face the No. 10 Norwich Cadets (19-6-2) at home March 11 at 7 p.m., its first home NCAA Championship game since 2011, when it hosted Norwich. The Cadets and the Cardinals have a history this year, splitting two games in the span of two weeks earlier this season.
Plattsburgh beat Norwich 3-1 in the FirstLight Shootout Championship at Norwich Nov. 26. The game served as Shiller's coming out party, winning the FirstLight Shootout Tournament MVP. The Cards then traveled back to Norwich Dec. 6 to different results, losing 1-2. The Cardinals are ranked higher, but there is no clear favorite as they travel back to the Ronald B. Stafford Ice Arena.
"They're set. Eli Shiller, Jacob Hearne. They got it on lock down," Arauj0 said. "These young studs that just came in this year and helped us progress us towards this final and this trophy. Unbelievable man. They have a bright future ahead of them at Plattsburgh."
SPORTS 7 ▪ Friday, March 10, 2023 ▪ Sports Editor Collin Bolebruch
STANDINGS TEAM SUNYAC OVERALL Oswego - 1 12-4-0-2 16-8-1-2 Platts - 2 12-3-1-0 18-5-2-0 Geneseo - 3 11-4-1-0 17-6-2-0 Cortland - 4 11-5-0-0 16-8-1-0 Buffalo St. - 5 8-8-0-0 13-12-0-1 Fredonia - 6 5-11-0-2 7-17-0-4 Brockport - e 5-11-0-0 10-15-0-1 M'ville - e 4-12-0-1 8-17-0-1 Potsdam - e 3-13-0-1 5-19-1-1 STATISTICS POINTS # Bennett Stockdale, F 24 Jacob Modry, D 23 Carson Gallagher, F 21 PLUS-MINUS # Jacob Modry, D +18 Carson Gallagher, F +18 Paul Bryer, F +18 SAVE PERCENTAGE # Eli Shiller, G 0.940 Jacob Hearne, G 0.920
SCHEDULE Semifinals (Sat., Feb. 25) #2 Plattsburgh 5-1 win vs. #3 Geneseo Championship (Sat., March 4) #2 Plattsburgh 2-1 win @ #1 Oswego NCAA First Round (Sat., March 11) Plattsburgh vs. Norwich at 7 p.m. STATISTICS POINTS # Carson Gallagher, F 2 Luk Jirousek, F 2 Bennett Stockdale, F 2 Trey Thomas. F 2 Brendan Young, F 2 PLUS-MINUS # Jacob Modry, D +4 Spencer Bellina, D +3 Carson Gallagher, F +3 Trey Thomas, F +3 SAVE PERCENTAGE # Eli Shiller, G 0.945 WHKY reg.
STANDINGS TEAM SUNYAC OVERALL Platts - 1 17-0-1-0 23-0-2-0 Cortland - 2 14-0-4-0 19-0-6-0 Oswego - 3 11-0-6-1 14-0-10-1 Canton - 4 8-1-9-1 14-1-9-2 Potsdam - e 6-0-12-0 11-0-14-0 M'ville - e 5-2-13-0 8-2-16-1 Buffalo St. - e 1-1-17-0 7-1-18-0 STATISTICS POINTS # Sara Krauseneck, F 36 Three players 27 PLUS-MINUS # Julia Masotta, F +27 Sara Krauseneck, F +26 Kendall Wasik, D +26 SAVE PERCENTAGE # Ashley Davis, G 0.967 Lilla Nease, G 0.937 WHKY postseason Semifinals (Sat., Feb. 25) #1 Plattsburgh 7-1 win vs. #4 Canton Championship (Sat., March 4) #1 Plattsburgh 2-0 win vs. #2 Cortland NCAA Qtrfinals (Sat., March 11) Plattsburgh vs. Middlebury at 3 p.m. STATISTICS POINTS # Sierra Benjamin, D 3 Ciara Wall, F 3 Four players 2 PLUS-MINUS # Sierra Benjamin, D +5 Su-An Cho, D +5 Four players +3 SAVE PERCENTAGE # Ashley Davis, G 0.964 SCHEDULE
season
Email NICHOLAS COUSINS cp@cardinalpointsonline.com CARDINAL POINTS ARCHIVE
silver
last week
SUNYACs. INDOOR T&F
Brexton Montville, a senior, took home the
medal in the 60m
at the
from page 6
Continued
COLLIN BOLEBRUCH/Cardinal
Points
Eli SHILLER MHKY @ OSWEGO Email COLLIN BOLEBRUCH cp@cardinalpointsonline.com
The men's hockey team leaves the bench and bolts to goalie Eli Shiller to celebrate the championship win.
Stafford's crew, hockey's glue
BY MIKAI BRUCE Staff Writer
The men's and women's hockey teams have had great success this season, winning its own championships respectively. While they deserve credit for their accomplishments this season, there is another group of people who have been paramount to the success of the Cardinals on the ice this season as well. The crew that works on the rink and other things for the games are of importance to the teams and do many things that help setup go smoothly.
"For setup we have a checklist of things that our student workers do to prepare for the games," Head of Athletic Facilities Brady Burleigh said.
Some of the things on this checklist include getting reset nets set up for the officials and getting the game nets out onto the ice. Drilling holes in the ice for the goal pegs, edging the perimeter of the ice using an ice edger and chopping excess ice off the bottom of the boards using an ice chopper come next. The Zamboni is then driven into the rink for resurfacing to get the ice into top shape.
WHKY
Continued from page 6
These close matchups carried into this season, where the Red Dragons handed Plattsburgh its first NEWHL loss in program history, winning 1-0 in Cortland Dec 2. The Cardinals avenged this at home, winning 3-1 and 2-1 Feb. 3 and Feb. 4, respectively.
Cortland Head Coach Rick Filighera said that Plattsburgh has pushed his team to get better, along with making the NEWHL competition stronger.
"Having Plattsburgh in [the conference] every year really helps," Filighera said. "What has helped me build my program is they are the best team and I knew we had to get to a point where we could compete with them on a daily basis."
The NEWHL as a whole has seen tremendous growth this season, with it being the first time that all four teams that qualified for the conference playoffs have had an overall record above .500. Additionally, all four teams were individually ranked or received votes into the USCHO Division III Poll and D-III Hockey News Top 15 Poll at one point in the season.
"The growth is immense. I'm excited about our NEWHL and hope that it can continue to be one of the best leagues in the country. That helps all of our recruiting," Filighera said. "If the league's good, people want to play in the league."
All of this came to a head in the NEWHL Playoffs, which opened with Plattsburgh, as the one seed in the conference, taking down the Canton Kangaroos (14-10-2).
The Cardinals knew the challenge going into the championship game.
"The pressure was on this year for sure because of [the] 10 consecutive [conference titles]," graduate student and Plattsburgh captain Sara Krauseneck said. "Just knowing that and also how bad Cortland wanted it. Of course, we wanted it just as bad, but we knew the circumstances surrounding the game."
Duquette said it was nice to have a familiar opponent, but knew it was going to be a "really tough game."
The game began defensively, with only 13 total shots registered in the first period. One of the biggest plays of the period came at the halfway point of the period and after a Cortland powerplay expired.
After a pass from the boards, Cortland first-year and NEWHL Rookie of the year Ainsley Delacourt skated from the blue line and into the slot, where she at-
"Most of that latter work is completed by me since I am in charge of the ice arena," Burleigh said.
The average fan wouldn't know that all of these things go into the hockey games, but these are things that, if left not done, would dramatically change the nature of these games for both the fans and the
tempted a wrist shot into the top half of the net. Senior defender Kendall Wasik, without a stick, stepped into the shooting lane and dropped to one knee to use her upper body for a huge block that led to a Plattsburgh clear.
Wasik said that "playing her game" and being confident helped her be successful not only in this period, but in the entire game.
"Just not panicking, not overthinking, just playing simple, hard honest hockey is what came out of that first period," Wasik said.
Wasik finished the game with five blocks and has 63 total on the season, 35 more then senior Sierra Benjamin, who has the second most on the team. Plattsburgh had three first-year defenders playing in this game, with the team not letting up any goals.
Wasik praised the first-year defenders for "playing defense first", adding that this is the "biggest key," and for "giving it their all." Duquette, a former defender, praised Benjamin and Wasik for "leading the charge" with helping the new defenders. She said the group of defenders made big plays throughout the game and added that the entire team got involved with playing defensively blocking shots.
Duquette said after the first period, the team made a few in-game adjustments and calmed down the emotions.
It didn't take long in the second for Plattsburgh to settle in, as a Cortland penalty just 10 seconds into the period jump-started the Cardinal offense. Cortland sophomore goalie Molly Goergen came up with six saves in the two-minute stretch.
Goergen has played in all eight of Cortland's games against Plattsburgh since joining the team. She registered a 30 save shutout in these team's first game this season, while registering over 40 in both appearances against Plattsburgh in February. She finished this game with 29 saves.
Filighera described her as "the ultimate competitor," adding that she will count how many saves she makes in practice drills.
"I think she's one of the top goalies in the country. Her numbers show it," Filighera said. "She's a Division I talent and we're fortunate to have found her and got her in our program."
It was just 13 seconds following the powerplay when Plattsburgh was able to get past Goergen, when junior forward Ciara Wall stepped up to the task.
The sequence began on a Wasik shot that was saved and played back near the blue line, leading senior Julia Masotta to skate past a diving Red Dragon to prevent a clear and get the puck. She took it all the way around the net and
players. These are the unsung heroes of the hockey games and they make life much easier for the Cardinals.
"They do a great job clearing the parking lots for the fans to park and all the sidewalks to create safe walkways. On weekends, like this past weekend when we get a lot of snow, this is critical so it's
into the corner, giving the offense time to get set up, and passed it back to Wasik, who sent it to fellow defender, first-year Taya Balfour. With defensive pressure coming, Balfour sent a pass directly to the front of the net to Wall, who quickly turned around to face the net and shot it into the top left-hand corner.
Wall said her job on the power play is to stand in front of the net to support and attempt to deflect shots.
"So the powerplay expired and our powerplay unit was still out there. We still had the puck in possession, so I just stayed in the front of the net," Wall said. "Taya [Balfour] hit me with a good look from the point and I was able to collect it and just turn and put it in a corner."
This was Wall's fourth goal of the year and 26th point, she is second on the team in assists with 22. Duquette said Wall isn't a player who scores every game, but is an "important piece of the puzzle." She added it was great for Wall to get that goal, and praised both Balfour's pass and Wall's ability to finish the play.
Plattsburgh hit its stride after the goal and outshot Cortland 17-3 in the period, with Duquette describing the Cardinals as "a second period team." The team had its work cut out for it in the final frame, but delivered in the clutch.
Just four minutes into the third period and on the power play, the two Cardinal defenders on the ice, sophomore Mattie Norton and Benjamin went back and forth with passes. Benjamin decided to skate into the red circle in front of her, playing a pass to senior Ivy Boric, who was on the red line to the right of the net. Boric quickly passed it to the front of the net for an open Krauseneck, who onetimed it past Goergen.
Conference titles was not the only streak extended into the double digits. With this goal, Krauseneck has now tallied a point in 10 straight games, including six goals in her last four games.
"We don't do that play too often, I don't think. Normally we got shots off from the point," Krauseneck said. "On their [penalty] kill, they don't pressure me much at all. They're around me but they block off the middle and stay on the surrounds, so it left me pretty open and Ivy [Boric] saw an opening there and made a great pass to me, and I just fired it off as soon as it got to me."
Krauseneck said she was "a bit more comfortable" after the goal, but was not "relaxed in any way until the game was over."
The powerplay has been pivotal for the Cardinals against Cortland multiple times this year. During these two teams' game
always much appreciated by athletics,"
Athletic Director Mike Howard said.
This is the part of the crew's job that the fans can really appreciate, especially during the influx of winter storms Plattsburgh has gotten lately. Having safe walkways and clear spots to park in makes the fan experience a lot more enjoyable.
"It's all the behind the scenes stuff that makes the game flow so smoothly," Robert Henn, an ice rink employee, said. He carries out many of the aforementioned tasks around the rink. The things the staff does really does make the game flow without a hitch.
The crew that sets up the rink make it so the players and fans are safe, things run smoothly, sales go well and the games are just an overall fun experience. The hockey teams have had great success over the years and that is in some part thanks to the professional and hardworking crew that is in charge of the overall setup and maintenance of the Ronald B. Stafford Ice Arena.
Email MIKAI BRUCE cp@cardinalpointsonline.com
Feb. 3, Boric scored the go-ahead and eventual game winner on the powerplay midway through the second period. Norton also tallied a game winner on the man advantage the next day against Cortland, scoring a long shot from the point with less than six minutes left in regulation. The Plattsburgh powerplay has a 31.3% success rate on the season, good for third in the nation.
Plattsburgh would go on to hang on to the two goal advantage with the help of a nine save third period from graduate student Ashley Davis. This was her second career win in a NEWHL Championship game, getting the win back in the 2019-2020 season before the NCAA Tournament was canceled due to COVID. Davis picked up her 12th career shutout and moved to a perfect 7-0-0 on the season.
"I put a lot of work into the week going into a game. I prepare specifically for opponents, whether that's video or anything like that and I was excited to get another crack at Cortland," Davis said. "Anytime you can roll through and have that confidence during a game and keep it going into the next is huge."
Davis appeared twice this season against Cortland, making 24 and 21 saves Feb. 3 and Feb. 4 saves respectively and allowing only two combined goals in the pair of games. She said that while she just wanted to see the win, it was "big for me personally" to get the shutout.
One of the changes the team made to start the season was bringing in former Plattsburgh goalie Kassi Abbott to be the team's goaltending coach.
Abbott is a former first-team ACHA All-American goalie and national champion.
Abbott said Houle reached out when she was on vacation in Florida. Once they talked and she realized it worked for both her schedule and the team, she accepted. According to her, "a simple text message started the whole process."
The team currently has three rostered goalies, Davis, senior Lilla Nease and senior Chloe Beaubien, all of which have seen improvements in their goals allowed average from last season.
"From the start of the season to now, they have definitely evolved over time and they all have the capabilities, they have been playing hockey for 10 plus years," Abbott said. "They know how to play goalie, I am just here to give them a little sense of direction and support."
Davis, who was a first-year on the team when Abbott was a senior, said having someone in the coaching staff that understands "what goes into the position
more than on the ice," has been "really helpful."
Abbott emphasized that Davis is "the person in net," but it's good to see her "pick those tools out of the toolbox" and use them against Cortland.
In preparing for the NCAA Tournament, Abbott says it will be "basically the same routine."
"The first game of the season is no different from the last game," Abbott said. "As of right now it stays the same. We keep everything the same with our routines."
Duquette emphasized that Abbott has been a huge asset for both the physical practice with the goalies, but her focus on the mental side of the game.
Following the championship game, the next step was the Selection Show, which took place the next day and is where the NCAA announces the official tournament bracket. It is released on the NCAA website, according to Krauseneck, the "majority" of the team got together waiting for the official release of the bracket.
She said since her first season at Plattsburgh, there has been a tradition where the team uses a napkin and pen to write out what it thinks the bracket will look like.
"I think most years are at least pretty close to what [the bracket] is supposed to be," Krauseneck said.
She said the team was expected to be placed in a play-in game, but "were happily wrong," when it was announced the team had received a first-round bye.
Plattsburgh will officially host a game in the NCAA quarter-finals, taking on No. 7 Middlebury (16-73), who beat Suffolk (18-8-2) 4-0 in the first-round of the NCAA Playoffs March 8. The Cardinals also hosted a quarter-final game last year, eliminating Colby College before finishing third nationally.
Middlebury is the defending national champion and got to the tournament this season via an atlarge bid, which is picked by the NCAA for team's who do not receive automatic qualifications for the tournament. Plattsburgh took down the Panthers this season, winning 2-1 in overtime on the road Jan. 10.
Krauseneck, in her final season and being the captain, said with this being her last shot "puts a different perspective" on going to the NCAA Tournament.
"It's amazing to be at home and to play in front of our fans. The atmosphere is second to none," Duquette said. "Couldn't be better to be at home at the Ronnie B., we wouldn't want to be on the road. We wouldn't want to be anywhere else."
SPORTS 8 ▪ Friday, Feb. 24, 2023 Sports Editor Collin Bolebruch IN THE CARDS
JAYNE SMITH/Cardinal Points
Head of Athletic Facilities Brady Burleigh resurfaces the ice during Rock the Red night.
Email LIAM SAMPLE cp@cardinalpointsonline.com
Panelists discuss all things law school
BY KIYANNA NOEL Arts & Culture Editor
The Reality of Law School: A Virtual Alumni Panel seminar was an online seminar hosted by the Political Science Department March 1. Dr. Raymond Carmen opened the Zoom by acknowledging the work put in to make this happen by Christine Landry and Quin Lee.
The four alumni on the panel were Claudia Theagene, Danica McBain, Austin Burke and Cole
Fahrenkopf. Theagene graduated from SUNY Plattsburgh in 2021 and is now attending Seton Hall Law School. Burke graduated in 2020 and is now attending Albany Law School. McBain graduated from SUNY Plattsburgh in 2019 and graduated from Baylor University School of Law. Fahrenkopf graduated in 2018 before graduating from Boston University School of Law in 2022.
Assistant Professor John McMahon asked questions about
the process of transitioning from undergraduate to law school. Each panelist had the opportunity to answer the questions before students were allowed to ask questions at the end.
McMahon started the discussion by asking panelists what questions they believe students should ask themselves when considering if law school is the right path for them. Theagene responded by explaining how research played a big role in her decision to pursue a law career.
"I would suggest that students who are interested in going to law school would be doing your research on the career path that you would want to take. I'm trying to see if obtaining a Juris Doctor would be something that would be beneficial or if there's some other type of pathway without getting a JD because I will say like, you know, there's pride for me personally, I'm a first generation law student," Theagene said. "So literally applying and everything was com-
pletely done on my own. I had no idea that all the information that I was gaining was solely based off me asking questions, nobody's been doing research. So distinguishing, you know, becoming an attorney, even as a lawyer if you do get a JD you don't absolutely need to practice. There's so many different careers and areas that you can end up with a Juris Doctor."
10
Writers, directors, actors wanted
BY NADIA POTTS Contributor
The College Theater Association is looking for students to get involved in its "7-Minute Skits" showcase in April. Prospective writers, directors and actors are encouraged to apply.
Written scenes, skits or sketches less than 10 minutes in length can be submitted to the group via email. Writing for a PG-13 audience is preferred. Submissions are due March 10.
Students sit at tables in the H.U.B. shuffling through beads for their waist bands.
Craft controversy
BY KIYANNA NOEL Arts & Culture Editor
Global Beading Crafts was hosted by the Desi Club and Club international March 7 in the H.U.B. The event intention was for students to come in and create waist beads and bracelets.
However, this concerned another group of students on campus, which saw the event as cultural appropriation. African Unity: The African Student association released a statement March 4 claiming the event is not providing background information on the meeting behind waist beads and where they come from.
"This event is being advertised as a waist bead making session, with little to no information about the origin or kind of waist beads being referenced, this creates confusion
as different cultures have different types of Jewelry they refer to as 'waist beads.' Waist beads are not a fashion statement," African Unity wrote in an Instagram post. "Every part of Africa and the world have specific meanings and importance that they attribute to waist beads. They are not worn for adornment or body modifications. There are culturally rooted reasons why Africans wear waist beads, and seeing them being referenced to as 'adornments' comes off as our culture being disregarded."
Quin Lee, an intern at Plattsburgh's Diversity, Equity and Inclusion office, wrote a response to the concerns brought to light by African Unity.
"I was trying to honor other cultures through a beading event,
but these beads have a religious and cultural significance that goes far beyond what I had imagined. I apologize for treating this as a trivial crafts event. We are replacing all flyers and social media posts with the graphic below. The event is now titled a beading crafts event. As part of it we will view a presentation of beading crafts and practices from around the world," Lee wrote.
The event was then geared into a more educational bracelet making event for students of different cultural backgrounds to come together and explain the meaning behind waist beads, as expressed by African Unity.
Students interested in becoming a director must have prior theater experience and be, or become, a member of the College Theater Association by attending at least one other College Theater Association event. Prior directing experience is not required. Applications are due March 20.
No experience or membership is required to audition for an acting role. Official audition dates will be announced in the future.
"I'm hoping we can get more involvement! I want to see people express themselves in other ways besides acting or tech, and I'm really excited to see student playwrights showcase their work," Tech Director ReGina Sutphen said. "It might feel daunting at first, like all new things do, but once you take that first plunge, you realize this is a safe space and we want you to have many opportunities to be yourself and explore in your practice."
The College Theater Association will announce official audition, rehearsal and performance dates on its Instagram page, @plattsburghcta. In the meantime, individuals can apply to direct, submit skits or ask questions by sending an email to ctaplatts@gmail.com.
FRIDAY, MARCH 10, 2023
BRYN FAWN/Cardinal Points
Email NADIA POTTS cp@cardinalpointsonline.com BEADS > 10
ROLDNARDY NORELUS/Cardinal Points
PANEL >
BEADS
Continued from page 9
By making a turn around the event turned from cultural appropriation to appreciation in order to pay its respect to African and Asian culture when it comes to bead jewelry.
Mia Squires, a freshman majoring in Special Education, had no idea about the situation between the DEI office and African Unity. Instead, she was excited to make bracelets and learn about cultures.
"We should do more of this," Squires said. "I
Student artist feature
Emily Lord
Emily Lord is a senior in the bachelor of fine arts program with a concentration in photography. Her work will be featured in the BFA exhibit this semester.
LEFT: "Self-Portrait." Digital print.
want to learn more about Asian culture."
By leading a conversation about understanding the history and communicating clearly, students and staff were able to understand the meaning behind beads while enjoying bracelet making. The event turned out to be a learning experience for all in attendance about the history behind beads and what they mean globally.
PANEL
Continued from page 9
Burke followed next by asking himself why he wanted to go to law school.
"The ability to determine why you want to go to law school is the most important step in actually starting the process and applying to law school. I still constantly ask myself why I'm in law school. You will continually ask yourself until you graduate and you will have that degree and then eventually determine was it for the money or was it for the prestige?" Burke said.
McMahon then introduced the topic of how to navigate the application process and determining where to apply to school.
BELOW: "Obscurus." Digital print.
McBain responded by explaining her process and going from a tier two school to a tier one. After knowing the location where you want to go to school, McBain suggests being a risk taker and challenging what you think you can achieve.
"I think I applied to eight or nine schools. Why are the lowest [applications] usually one to three? Anything over 10 starts to be a lot in my opinion, but I think my biggest tip when applying to law school is to be a little bit delusional," McBain said.
"Reach for the things that are above what you think you can attain. I was the perfect high tier two student with a scholarship and I ended up going to a tier one school only because I risked outside of my score range. I think you can reach more than you might have thought in the beginning
of the process."
Fahrenkopf acknowledges getting applications completed early and explained how scholarships and spots are easier to come by in an institution because chances are higher.
The discussion was then returned to Carmen and opened the floor for students to ask questions about different topics when it comes to taking gap semesters or a break before pursuing law school, as well as get advice on what to look for in internships and scholarships.
ARTS & CULTURE 10 ▪ Friday, March 10, 2023 ▪ Arts & Culture Editor Kiyanna Noel
Email KIYANNA NOEL cp@cardinalpointsonline.com
Email KIYANNA NOEL cp@cardinalpointsonline.com
CALENDAR March 12 - 17
ALL WEEK: Conscientious Collectors exhibition - Myers Fine Arts Building
Origins: The Evolution of an Artist and His Craft exhibition - Rockwell Kent Gallery, Feinberg
SUNDAY 3/12
Public Ice Skating
Admission: $3, free for students
Ronald B. Stafford Ice Arena
12:30 - 2:30 p.m.
Group Exercise:
-30MinSpin with Kristina
-Traditional Yoga with Saanvi
-15MinMeditation with Saanvi
Algonquin Hall
6 - 7:45 p.m.
All group exercise classes will be held in Algonquin Hall. Please bring water; clean and sanitize any equipment prior to and after use. Cleaner and sanitizer will be provided. Registration required for all group exercise classes. To register, visit: www.IMLeagues.com/plattsburgh.
MONDAY 3/13
Group Exercise:
-Bootcamp with Connie
-HIIT/Core with Lauren
-30MinSpin with Jasmine
-Hardbody with Grace
-Zumba with Kaylynn
Algonquin Hall
noon - 8:45 p.m.
All group exercise classes will be held in Algonquin Hall. Please bring water; clean and sanitize any equipment prior to and after use. Cleaner and sanitizer will be provided. Registration required for all group exercise classes. To register, visit: www.IMLeagues.com/plattsburgh.
TUESDAY 3/14
Group Exercise:
-30MinSpin with Nina
-Yoga with Sylvie
-Cross Cycle with Connie
Algonquin Hall
noon - 7:45 p.m.
All group exercise classes will be held in Algonquin Hall. Please bring water; clean and sanitize any equipment prior to and after use. Cleaner and sanitizer will be provided. Registration required for all group exercise classes. To register, visit: www.IMLeagues.com/plattsburgh.
WEDNESDAY 3/15
Group Exercise:
-Kickboxing with Jillian
-Yoga with Nicole
-30MinSpin with Dimitra
-Hardbody with Connie
-Zumba with Kaylynn
Algonquin Hall
noon - 8:45 p.m.
All group exercise classes will be held in Algonquin Hall. Please bring water; clean and sanitize any equipment prior to and after use. Cleaner and sanitizer will be provided. Registration required for all group exercise classes. To register, visit: www.IMLeagues.com/plattsburgh.
THURSDAY 3/16
Group Exercise:
-Yoga with Shawna
Algonquin Hall
noon - 7:45 p.m.
All group exercise classes will be held in Algonquin Hall. Please bring water; clean and sanitize any equipment prior to and after use. Cleaner and sanitizer will be provided. Registration required for all group exercise classes. To register, visit: www.IMLeagues.com/plattsburgh.
FRIDAY 3/17
Neuro Pride Space
Relaford Room ground level Macomb
12:30 - 2 p.m.
Take a break from the neuro-typical world in a space made by neurodivergent students for neurodivergent students.
Plattsburgh State Gospel Choir Rehearsals
300 Myers Fine Arts Building
5 - 6 p.m.
Plattsburgh State Gospel Choir rehearsals for spring semester. Open to students, faculty, staff and the public. Opporunities to perform with the band and Praise Dance and Step Team as well. For more information email gospelchoir@plattsburgh.edu.
More information can be found on the SUNY Plattburgh Calendar of Events. To have an event featured, email cp@cardinalpointsonline.com
BY KIYANNA NOEL Arts & Culture Editor
CAPRICORN
December 22 - January 19
The Temperance card represents having balance in your life. Continue to be sensible in your actions and thoughts.
TAURUS
April 20 - May 20
The Nine of Pentacles card represents your hard work paying off. Be ready to receive the fruits of your labor.
VIRGO
August 23 - September 22
The Strength card represents courage and compassion. You are capable of being there for others and expressing your honest feelings about anything.
AQUARIUS January 20 - February 18
The Ten of Wands card represents feeling like a burden. You've accomplished a lot, bask in that and understand that people who want you around won't make you feel like a burden.
GEMINI
May 21 - June 20
The Seven of Wands card in reverse represents being overwhelmed. Take a break and regroup in order to be the best version of yourself.
LIBRA
September 23 - October 22
The Ace of Swords card represents having a breakthrough. Something that has been unclear may finally make sense.
PISCES
February 19 - March 20
The Page of Swords card represents being mentally exhausted. Remember to give yourself a break to ensure you don't drain your energy.
CANCER
June 21 - July 22
The Three of Pentacles card represents collaboration. It may be difficult working with others, but it's not impossible.
SCORPIO
October 23 - November 21
The Six of Pentacles card in reverse represents power and wanting to dominate or be ahead of everyone. What is meant for you will not pass you. There is no need to control everything.
ARIES
March 21 - April 19
The Hermit card represents being aware. Continue to be observant and thoughtful in all that you do.
LEO
July 23 - August 22
The Two of Cups card in reverse represents tension or a disconnect. Try to communicate without being defensive.
SAGITTARIUS
November 22 - December 21
The Six of Swords card represents moving on. Your purpose in one area of your life is complete and it is time to focus on other things.
ARTS & CULTURE 11 ▪ Friday, March 10, 2023 ▪ Arts & Culture Editor Kiyanna Noel
This Week in Photos: Champions
LEFT: President Enyedi poses with the women's team as they hold their trophy.
BELOW: The women's team celebrate after scoring on the Cortland goal.
ABOVE: Defenseman Spencer Bellina carries the championship banner in celebration while forward Jake Lanyi looks on.
BELOW: The team poses with the champions' banner and trophy in front of their fans gathered in Oswego's Marano Ice Arena.
w PHOTO SPREAD ▪ Friday, March 10, 2023 ▪ Photography Editor Jayne Smith 12
Photos by Collin Bolebruch & Jayne Smith
Above: The men's team embraces in celebration of their win.