The paper created EXCLUSIVELY for farm families and rural residents of east central Alberta
New Norway School welcomes back students
July and August have come and gone, taking summer vacation with them. Students around the County are welcomed back by teachers and staff of Battle River School Division.
Students were officially back in the classrooms again on September 5, excited to join up with friends again, eager to see what the teachers have in store, and maybe a little sad to see summer come to an end.
See inside story on page 5 for more on New Norway School.
See page 8
New Norway School principal Kelly Arial high fives students, right to left, Grade 7 Lucas Shostak, Grade 6 Kallie Yuha, Grade 5 Lucy Shostak, Grade 4 Keira Yuha and Grade 2 Kaylin Yuha.
Photo by Lori Larsen
News Features Battle River School Division addresses higher volume of bus riders 3 Gaberts preserve prairie grasslands 4 Algae blooms appear at Tillicum Beach 8 Inside... A variety of merchandise, auctions, services and more! Win a colour photo of your farm!
8 PAGES | SEPTEMBER 5, 2023
Better beetle management
By Keith Gabert
Flea beetles are the pest of greatest economic risk to canola production, according to our 2022 Canola Council of Canada survey of canola growers. With more striped species, which emerge earlier in the spring and seem more tolerant of common seed treatments, and with spring weather
conditions that challenge rapid crop emergence, flea beetle damage seems worse than ever.
Canola growers have two major objectives to reduce the risk.
The ideal flea beetle buster is a canola crop that establishes quickly with five to eight plants per square foot. More plants mean
more food for the flea beetles, which limits the damage per plant.
Scenarios that require multiple in-season foliar sprays are often the result of a slow-establishing, noncompetitive crop. Many factors can cause this, including moisture, temperature, plant populations, seed treatment and overall flea
Alliance, Hardisty, Amisk, Hughenden, Czar, Metiskow, Cadogan, Provost (farms), Armena, Hay Lakes, New Sarepta, Round Hill, Kingman, Tofield, Ryley Holden, Bruce, Viking, Kinsella, Irma, Wainwright (farms and lock boxes), New Norway Ferintosh, Bashaw Bittern Lake, Gwynne, Stettler (farms).
Hours: Monday through Friday, 8 a.m. to 5 p.m.
Phone 780-672-3142 Fax 780-672-2518
News email: news@camrosebooster.com
Display Ads email: ads@camrosebooster.com
Classified Ads email: ads@camrosebooster.com Website: camrosebooster.com
4925-48 Street, Camrose, AB T4V 1L7
The most effective, most economical advertising medium in the Camrose area.
The entire contents of THE CAMROSE BOOSTER and THE COUNTRY BOOSTER are protected by copyright and any unauthorized reproduction of it, in whole or in part, without consent in writing, is expressly prohibited.
beetle numbers. Management steps to reduce the risk include seeding shallow into warm, moist soil. Consider seeding cereals first as they can tolerate cooler spring soils. Seed canola after soils have
warmed up and ideally just before or after a spring rain.
Gabert is an agronomy specialist and insect management lead for the Canola Council of Canada. Email gabertk@canolacouncil.org.
 info@clhbid.com  1 866 263 7480 These 2 Parcels located 6.5 miles east of Camrose, AB, are situated in Alberta's agricultural heartland. This wide-open half-section has outstanding soil quality and a full mile of paved, highway frontage. See Website for Starting Bids. 5.5 quarters selling as 5 Parcels plus 'en bloc', 12 miles South of Camrose, AB. With 900+ acres of the most fertile land in Western Canada, the future aggregate potential may be an added bonus for some Parcels. See Website for Starting Bids. Selling Farm Land, It's
We Do British Columbia | Alberta | Saskatchewan | Manitoba 466 Acres of highly fertile land selling as 3 Parcels plus 'en bloc'. Located less than 5 miles south of Galahad, AB and just to the south of the Battle River Valley, near Hwy 861. Added bonus of Surface Lease Revenue. See Website for Starting Bids. Five Star Plus 5.5 Quarters For Sale September 28, 2023 from 1-2pm New Norway, AB Top Of The County 466 Acres For Sale October 10, 2023 from 9-10am Galahad, AB Camrose Double 296 Acres For Sale September 12, 2023 from 9-10am Camrose, AB 5PARCELS 3PARCELS 2PARCELS • Chopping • Trucking • Bagging • Swathing BOOK NOW! "Any size job welcome, big or small." Hank 403.78 3.1270 • Darren 403.70 4.0843 Hank Darren Custom Silaging 14' bags! Kroetsch Custom Farming 403-588-1206 Mitchel Kroetsch • Manure Spreading • Tub Grinding • Combining • Trucking • Trenching • Swathing • Balin g • Field Work • Seeding • Silaging • Corn Planting • Cattle Feeding and more RR4, Lacombe, AB T4L 2N4 mitchel@southshoreltd.com Kroetsch Custom Farming SERVICE S AVAIL ABLE Bin Anchors call Mike 780- 385- 4664 is published for Controlled Distribution By CAMROSE BOOSTER LTD. Blain Fowler Publisher Circulation 11,639 copies Providing coverage to the communities of Camrose (RRs and Boxes only), Ohaton, Edberg, Meeting Creek, Donalda, Bawlf, Kelsey Rosalind, Daysland, Heisler, Strome, Forestburg, Galahad, Castor (farms), Killam, Sedgewick, Lougheed, Coronation/Brownfield,
All
Battle River School Division addresses higher volume of bus riders
By Lori Larsen
In recognizing an increased volume of riders on Battle River School Division (BRSD) buses, BRSD transportation department has been working to accommodate rides for students during the 2023-24 school year.
Recent government revisions that decreased the distance for students to be eligible to ride the bus mean that the school division has many more riders on their buses. To address the increase of ridership while providing efficient service, BRSD has redesigned the City of Camrose transportation system. An extra route has been added in Camrose, and in-town transportation options have been introduced for eligible rural students in Daysland, Sedgewick, Killam, Tofield, Bashaw, and Viking. Rural bus routes have also been added to Forestburg, Round Hill and Camrose rural, ensuring quicker and more convenient travel.
"The changes implemented have successfully reduced average ride times and improved overall efficiency," said Holoien, superintendent of schools.
"At BRSD, we adhere to the practice of designing routes to prioritize riders on a first-on, first-off basis, ensuring that ride times for all students are equal."
BRSD's goal is to always work towards having the students on the bus for the least amount of time possible and acknowledges the impact these changes will have on families.
Fun on the rails
Lori Larsen, Camrose Booster
Friends of Battle River Railway have created unique experiences with the Battle River Train excursions that offer a variety of different trips in the beautifully restored 1950s vintage passenger car or the newly renovated open air gondola car.
The excursions showcase the communities along the Battle River Railway shortline and the incredible prairie scenery as the train moves down the rails.
For more information on Friends of Battle River Railway, visit the website at www.battlerivertrain.com.
The COUNTRY BOOSTER, September 5, 2023 – Page 3
Gaberts preserve prairie grasslands
By Murray Green
The Nature Conservancy of Canada (NCC) in Alberta has completed its first project under its new Prairie Grasslands Action Plan.
Faith and Terry Gabert of Meeting Creek signed a conservation easement to protect this endangered ecosystem. The federal government provided some project funding from the Natural Heritage Conservation Program of Environment and Climate Change Canada.
"This property is a special place to us and our family. We enjoy this native prairie, especially the wildflowers in the spring and summer. The wild animals such as mule and whitetailed deer, moose and coyotes, beavers and birds such as hawks, meadowlarks, ducks and geese are wonderful to see, all the while the land provides marvellous grass, water and shelter for our grazing cattle. This easement ensures that the land will remain wild forever. We hope that other owners of grasslands will consider protecting their lands this way," said Faith and Terry.
About 82 per cent of native prairie grasslands have been lost in Manitoba, Saskatchewan and Alberta so Canada is in a race to protect the best of what is left and that means working with farmers/ranchers like the Gabert family so these lands aren't lost to cultivation and development.
"We are immensely grateful to Faith and Terry for their vision and commitment to conservation. Their partnership and shared passion for protect-
ing this ecologically significant property exemplify the critical role that private landowners play in protecting Canada's natural heritage. Together, we are securing a sustainable future for our land, wildlife and communities," said Tom Lynch-Staunton, regional vice-president, Nature Conservancy of Canada. This conservation project is the result of the commitment and dedication of Faith and Terry, who are passionate about protecting the beauty and ecological value of the land for future generations.
The 129-hectare Gabert Meeting Creek property will be protected through a conservation agreement between NCC and the Gabert family, who have lived and farmed in the area since 1974. This agreement ensures that the property will continue to operate as a working landscape while protecting its natural state in perpetuity.
In a remarkable act of generosity, the Gaberts have donated the complete value of the agreement to NCC, fortifying the organization's ongoing efforts to conserve nature in Alberta.
Located in Camrose County, within Alberta's Central Parkland Natural Subregion, the property holds significant conservation value. This area has experienced extensive land use change, with only about five per cent of natural cover remaining today.
The property primarily consists of native prairie grasslands, which are becoming increasingly rare in the area. These grasslands are vital for biodiversity, serving as habitat for numerous plant and animal species, some of which are rare and threatened. Ad-
ditionally, they contribute to carbon storage, soil conservation and water regulation.
Meeting Creek flows through the new conservation site. A tributary of the Battle River, one of Alberta's major water systems, this creek supports many fish, waterfowl and mammals. It also serves as a water source for agriculture and recreation in the surrounding area. Protecting the natural land cover along the creek helps stabilize its banks, maintain its water quality and lessen the impacts of floods and droughts in the watershed.
Sprague's pipit, a songbird species listed as threatened under Canada's Species At Risk Act, has been documented on the property. This species declined by 87 per cent since 1970. Conserving its remaining grassland habitats is crucial to its recovery.
Gaberts made a commitment to conservation and for their role in protecting this ecologically valuable property. Their partnership ensures that the land's natural features, including native Prairie grasslands, riparian habitats and diverse wildlife, will be safeguarded for generations to come.
"Through programs like the Natural Heritage Conservation Program and the Ecological Gifts Program, the Government of Canada is making progress toward its goal of conserving a quarter of Canada's land and water by 2025, working toward 30 percent of each by 2030. By working with partners such as the Nature Conservancy of Canada, and thanks to generous landowners such as Faith and Terry, we are helping to protect the natural environment in Alberta and across the country. Protecting prairie grasslands plays a vital role in helping to halt and reverse biodiversity loss and contributes to carbon storage, soil conservation, water regulation, and the recovery of species at risk. Only by engaging in a whole-ofsociety approach, and working together, can we hope to tackle the triple threat of climate change, biodiversity loss, and pollution," said Steven Guilbeault, minister of Environment and Climate Change.
ROSALIND FUNDS
Submitted
Other wildlife on the property include coyote, great blue heron, mule deer, western meadowlark and Swainson's hawk.
To learn more, visit natureconservancy.ca. To learn more about the Ecological Gifts Program, visit https://www.canada.ca/ ecological-gifts
The COUNTRY BOOSTER, September 5, 2023 – Page 4
Sean Feagan, Photo Faith and Terry Gabert are trying to preserve prairie grasslands near Meeting Creek.
BASF Canada donated $25,000 to the community of Rosalind for upgrading recreation grounds on August 18. Back row from left are BASF communications specialist Kasia Kistelski, board members Reg Yuha, Ivan Benson, Mark Langille, Dan Stang, Doug Cunningham and Ward Kvemshagen. Front from left are Adam Enright, Doug Yuha, Mark Innes and Brian MacDonald. The Rosalind Recreation Association was named the Alberta winner of the Growing Home with BASF community initiative this spring, receiving $25,000 to further its work. Through a public vote, three winners were selected from 15 finalists–one winner each in Alberta, Saskatchewan and Manitoba. The support from the community was overwhelming with the Rosalind Recreation Association receiving 2,192 votes.
Fall Machinery Consignment Auction
Rimbey, Alberta - Online Auctions
Toll Free 1-855-783-0556
Selling equipment to all four Western provinces and the Northern USA. Listings are now being accepted for our Fall Machinery Consignment Auctions at our Rimbey Sales Yard Location
October 20th to 24th, 2023
Rimbey Sales Yard - 3940 50th Ave
Phone: (403) 843-2747 Office
Allen B. Olson - (403) 783-0556
Justin Janke - (780) 515-0888
We are now accepting Listings for this Sale. Any items prelisted by September 20th will be included in our Sales Posters, Newspaper & Radio Advertising, Web Page, Social Media and extensive mailing lists.
Whether you have one piece or a complete line of Machinery give Allen at (403) 783-0556 to discuss the best option for you to realize top dollars.
Allen B. Olson Auction Service Ltd.
Rimbey Office - 403-843-2747 - Toll Free - 1-855-783-0556
Hwy #16 East Office - 780-208-2508
Rimbey & Hwy #16 East, Alberta - License No. 165690
Email: abolson@telusplanet.net - Website: www.allenolsonauction.com
New Norway students ready to dive into new school year
By Lori Larsen
Even though summer is long anticipated by students, by the time September rolls around, many are eager to get back to school and meet up with their friends, especially in the rural communities where friends may live miles apart.
As for the teachers and staff, they too are anxious to get back into the schools and welcome the students back.
For New Norway School principal Kelly Arial, the summer break is a nice reprieve, however, she also gets very excited to see all 200 kindergarten to Grade 12 students again, commenting that one of the best parts of a smaller rural school is being able to really get to know the students.
In her welcome back message to New Norway School staff, students and families, Arial talks about the exciting school year that lays ahead.
"I extend a warm welcome to our parents, guardians, and students. We are looking forward to seeing our students fill our hallways soon. I'm honored to be back at New Norway School for the 2023-24 school year."
With a motto of "Creating a Culture of Excellence" in all aspects of the students' school experi-
ence, New Norway School has fostered an environment where every student can thrive academically, personally, and socially.
"Here at New Norway School, we're not only dedicated to imparting knowledge, but also to nurturing essential life skills that will serve our students well beyond their time within these walls."
According to the Memory Opens the Door book published in 1972, the New Norway School was first built in 1897, and was one mile from the townsite. An increasing student body led to a tworoom school built in the actual village in 1922.
In 1939, a one-room high school was built, and in 1937, the school district joined the Camrose School Division. The new 12-room school was opened in 1955 with four more rooms and a gymnasium added later.
The school now serves 200 students through academic excellence, vital athletics, music and other programs.
The benefits of smaller rural schools cannot be overlooked. Lower student numbers often equate to smaller classroom sizes, which allow teachers to provide more individual attention to students.
The demographic of the students largely in-
cludes families living in country settings that champions a close-knittedness not only between family members but their rural neighbours, which also tend to be extended family.
As often happens, the school becomes the hub of the greater community, supported by the families it serves.
"Collaboration between home and school is key," noted Arial. "Join us in embracing open communication and active participation with your child's teacher, ensuring each child's journey is a success story."
By all accounts, New Norway School epitomizes the benefits of a positive, inclusive environment. Welcoming staff, eager students and a supportive community all add up to a first-class learning experience for students.
Principal Arial's message speaks volumes of the attitude that prevails throughout the halls of the New Norway School. "Let's dive into this new academic year with enthusiasm and partnership, creating moments of growth and achievement together."
Go Spartans. Here's to another exciting school year.
Phone: 780-673-9593
Fax: 780-67 3-959 4
HWAY 13 & 56 CAMROSE, AB
WWW.AMR AA .C A
I recently spent $6,500 on this registered Black Angus bull. I put him out with the herd but he just ate grass and wouldn't even look at a cow I was beginning to think I had paid more for that bull than he was worth. Anyway, I had the Vet come and take a look at him. He said, the bull was ver y healthy, but possibly just a little young. So he gave me some pills to feed him once per day. The bull started to ser vice the cows within two days… all my cows! He even broke through the fence and bred with all of my neighbors cows! He's like a machine!
I don't know what was in the pills the Vet gave him... but they kind of taste like peppermint…
The COUNTRY BOOSTER, September 5, 2023 – Page 5
Lori Larsen, Camrose Booster
New Norway School principal Kelly Arial high fives students, right to left, Lucas Shostak (Grade 7), Kallie Yuha (Grade 6), Lucy Shostak (Grade 5), Keira Yuha (Grade 4) and Kaylin Yuha (Grade 2).
K&K Prairi e Recycling Services
PM Trudeau's cabinet shuffle
By Damien C. Kurek, MP, Battle River-Crowfoot
Prime Minister Justin Trudeau made significant changes to his cabinet this summer.
They were so drastic, only a handful of portfolios remained unchanged and several prominent Liberals found themselves without a position and others, relatively unknown, were brought in. This shocked observers, the Official Opposition, and even many Liberals alike.
NEW! Safety Vests
It appears to be an attempt to reorient after so many policy, ethical, and government failures, which coincides with revelations that this government has spent more than triple amount of money on polling Canadians' feelings on issues than it did three years ago. This reeks of political desperation from a Prime Minister and government that have lost their way.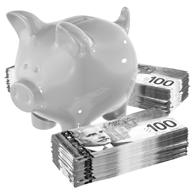 Noteworthy were seven senior Liberals that were fired from cabinet altogether. Some of these departures were Marco Mendicino (the former minister of Public Safety), David Lametti (the former minister of Justice and Attorney General), and Omar Alghabra (the former minister of Transport).
These three were particularly troublesome as the files they led saw scandals, corruption, policy incompetence and administrative disasters. While observers were quick to point out this was an attempt to "change the channel" after eight years, it's interesting that criticism is coming from unexpected sources.
Increasingly, there seems to be discontent within the Liberal Party itself as several high-profile leaks share a growing frustration that Prime Minister Trudeau and his inner circle are out of touch not only with Canadians, but also those within his own party.
In the time since the shuffle, there has been a seemingly endless stream of bozo eruptions. A couple of examples include new minister of Justice and Attorney General, Arif Virani, stating "I think that empirically it's unlikely Canada is becoming less safe." This is despite the fact that under the Liberals' watch, violent crime is up 39 per cent and murders are up 43 per cent. Gang-related homicides are up 108 per cent and violent gun crime is up 101 per cent.
Another is former ag minister and new Revenue minister Marie-Claude Bibeau stating in French that she calls the CRA "the ministry of wealth redistribution." A shocking Freudian slip from a minister that demonstrated for four years a level of incompetence in the agriculture ministry that it almost defies the imagination.
There have been others, but most notably, two profiles that didn't change; the first was of the Prime Minister himself who, after spending much of the last number of years, and boasting often about the nearly $100 billion he spent on the subject, that housing policy isn't his responsibility. This was a couple of days after the Prime Minister suggested the division we are seeing in Canada is not his fault.
The second was the deputy Prime Minister and minister of finance Chrystia Freeland who recently mused about how Canadians should be making different choices to alleviate the impact of the carbon tax. She shared this at a press conference on Prince Edward Island, which doesn't have a subway, that she doesn't own a car and simply rides her bike and takes the subway.
The tragedy is she failed to mention that, as a minister, she is provided with a car and driver, and has billed taxpayers tens of thousands of dollars to be chauffeured around Toronto, not to mention elsewhere she travels around the world. It is these sorts of out of touch outbursts that show the disconnect that exists between the Liberals and regular Canadians.
Many of the faces have changed, but the problems remain. It's time for better, and Conservatives are ready to demonstrate Canada can work for Canadians. Until the next election, Canada's Conservatives and I will continue to work to ensure Canadians' voices are heard and good governance is brought to Canada.
In the coming weeks, Conservatives will be calling for committees to return to work to demand action and answers from new ministers. Then, when Parliament returns, we will be tireless in our work, and each and every day until the next election, and that we work to bring common sense back to Canada.
If you have any questions or concerns regarding this column, you are encouraged to write Damien at 4945-50 Street, Camrose, Alberta T4V 1P9, call 780-608-4600, text 403-5755625, or email damien.kurek@parl.gc.ca. You can also stay up to date with Damien by following him on social media @dckurek. If you are in need of assistance regarding a federal government program, or need assistance and don't know where to turn, feel free to reach out to MP Kurek's office.
The COUNTRY BOOSTER, September 5, 2023 – Page 6
BRSD FRIENDS Submitted
Recreational Association is a long-time supporter of the activities at Bawlf School, through the purchase of music and recreational items that enhance students' physical and emotional wellbeing. Pictured with board chair and Camrose County representative Karen Belich are Brett Hay and Colin Berg. 780.672.3142 800,000 corporate logo products – one source!
The Battle River School Division board of trustees invites staff to put forward names of individuals and organizations that are worthy of celebration as Friends of Battle River School Division. The Bawlf
BUY ANY THING ME TAL • Old Farm Machiner y • Junk Cars • Batteries • Appliances • Etc. We also provide scrap metal bin services and site clean-ups . Steel is the only metal that is 10 0% recyclable
WE
Locally owne d and operated sinc e 2010 Located 1 mile south on Hw y 56 from Hw y 13 • 78 0 -90 0- 4960 Open 8:00 am to 3:30 pm, Mon. to Fri. • kkprairierecycling.co m
K&K PR AIRIE RE CYCLIN G SERVICES
CASH for Scrap Me tal 78 0- 90 0- 4960
grants Town of Hardisty Fire Dept.
Submitted
The Battle River Community Foundation awarded a $700 grant from the Axel and Isabel Nelson Memorial Fund to the Town of Hardisty to support the Hardisty Volunteer Fire Department.
The Nelson siblings set up the fund specifically to honour their parents who were lifelong Hardisty residents. They chose to benefit the Hardisty Volunteer Department because they recognize the need for a strong community to have emergency services. Several family members have served the fire department, with Allen receiving an award for 50 years of service.
Local volunteer departments are critical for the safety of people and property in our communities. The Battle River Community Foundation is proud to enable families like the Nelsons to honour their forebears and support their local communities with Funds like the Axel and Isabel Nelson Memorial Fund that will provide extra funding to the Hardisty Fire Department annually.
The Battle River Community Foundation exists to support organizations in East Central Alberta, which benefit the local communities and have a positive impact on the future.
Grants from the Battle River Community Foundation are primarily made possible through the generosity of individual donors and organizations that have created endowment funds. The principal of these endowment funds are kept intact and the income is made available annually to support local projects and organizations.
Since it was founded in 1995, the Battle River Community Foundation has granted over $8,216,000 to support charitable activities in the Battle River Region.
The COUNTRY BOOSTER, September 5, 2023 – Page 7 BRCF
FIRE HELP
Your Number 1 Harvest Helper Turbo Charge rs, Air Brakes, Transmissions, all Chassis Components Two well -equipped units on stand-by Light up the eld or roa d with brilliant LED lightin g 3836 -42 Avenue , Camrose 78 0- 672-7396 ◆ To ll Free 80 0-232-1947 www.glove r-ace.co m MOBILE SERVICES Your yard or eld TECHNICIAN ON -CALL 24/7 rboChargers, More just arrived! Trucks, RVs, specialties HEATERS S TOP- GR ADE FILTERS and LUBRIC ANTS All applicat ions ANYTHING diesel powered DIESEL REPAIRS PHONE 780-672-3142 4925-48 STREET, CAMROSE OUR PRICES BEAT THE BANKS! Our cheques are bank-quality with bank secure features. Our prices are up to 50% LESS… Stop overpaying for your CHEQUES! Personal Cheques All security features, unique background pattern to head off reproduction, copying and cut-and-paste operations. 80 cheques $38.60 160 cheques $52.00 320 cheques $95.50 Duplicate Personal Cheques Handy duplicates for easy record keeping. 80 duplicate cheques $45.80 160 duplicate cheques $61.50 320 duplicate cheques $112.00 Small Business Cheques 7.5" x 3.25" plus stub, black ink , white paper, numbered 250 cheques $105.00 500 cheques $130.00 1000 cheques $180.00 Duplicate Business Cheques also available.
Battle River Community Foundation treasurer Neil Lunty presents a cheque to Bobbi Usselman, chief administrative officer of the Town of Hardisty. Allen Nelson, Mary Broen and Neal Nelson, donors who established the fund honouring their parents, look on.
Algae blooms appear at Tillicum Beach
By Murray Green
Cyanobacteria (known as blue-green algae) has been identified in the waters of Driedmeat Lake at Tillicum Beach Park.
Residents living near the shores of this lake, as well as visitors to this lake, are advised to take precautions.
Avoid all contact with cyanobacterial blooms. If contact occurs, wash with tap water as soon as possible. Do not swim or wade or allow your pets to swim or wade in any areas where cyanobacteria is visible.
Do not feed whole fish or fish trimmings from this lake to your pets.
Consider limiting human consumption of whole fish and fish trimmings from this lake, as it is known that fish may store toxins in their liver. (People can safely consume fish fillets from this lake).
Visitors and residents are reminded to never drink or cook with untreated water directly from any recreational body of water, including Driedmeat Lake, at any time. Boiling of this water will not remove the toxins produced by cyanobacteria. An alternate source of drinking water should also be provided for pets and livestock, while this advisory is active.
Cyanobacteria is naturally occurring and often becomes visible when weather conditions are calm. Appearing like scum, grass clippings, fuzz, or globs on the surface of water, cyanobacteria can be blue-green, greenish-brown, brown, and/or pinkish-red, and often smell musty or grassy.
People who come in contact with visible cyanobacteria or who ingest water containing cyanobacteria may experience skin irritation, rash, sore throat, sore red eyes, swollen lips, fever, nausea and vomiting and/ or diarrhea. Symptoms usually appear within one to three hours and resolve in one to two days. Symptoms in children are often more pronounced; however, all humans are at risk of these symptoms. Exposure to the bacteria may be fatal to pets.
Weather and wind conditions can cause algae blooms to move from one location in the lake to another. This advisory will remain in effect for Driedmeat Lake, until further notice. Waters of Driedmeat Lake in which the cyanobacterial bloom is not visible can still be used for recreational purposes, even while this Health Advisory is in place.
Insurance is like a fire e xtinguisher
LAKE FUN
Murray Green, Camrose Booster Environmental coordinator Belle Dodds of the Battle River Watershed Alliance explains the natural flow of Battle River water to 11-yearold Gabriel Wiltse of Calgary at the Love the Lake Family Fun Day at Pigeon Lake Provincial Park on August 12. Battle River Watershed Alliance members travel to various lakes to teach people about the importance of keeping our water bodies healthy in Alberta.
INSURANCE Camrose Insurance Financial Solutions Ltd. MICHAEL KELEMEN 5704-48 Avenue Camrose 780-672-9251 780-672-2273 • This week's prize must be claimed by September 12, 2023. F DIRECTORY ou could win a photograph of your farm! THIS WEEK'S MYSTERY FARM IS SPONSORED BY: If this is your f arm, The farm appearing in this photograph is located in the Camrose trading area. If you recognize it as yours, come to the Camrose Booster, 4925-48 Street, Camrose. You will be presented with a free 8" x 10" colour enlargement of the photo. BUILDING MATERIALS Hauser Home Hardware Building Centre 6809-48 Avenue Camrose Phone 780-672-8818 5000-51 Avenue, Camrose 780-672-8759 Toll Free 1-877-672-8759 "We Sell for Less Than Big City Stores" When purchasing appliances at our store, you will receive a 2nd year warranty absolutely FREE! *See store for details JULY 13 TO SEPTEMBER 27, 2023 BUY MORE, SAVE MORE on qualif ying KitchenAid® major appliances* *See sales associate for details and list of qualif ying models. BUILTIN SAVINGS EVENT CENTRAL AGENCIES INC. 4870-51 Street, Camrose Phone 780-672-4491 Edm. Direct 780-429-0909
You're never sure it works until the time comes to use it. To be ready for an emergency, a fire extinguisher must be recharged and kept close at hand. Your insurance, too, should be constantly updated and prepared. The insurance exper ts at Central Agencies are ready to help you prepare. We of fer a complete line of auto, home, farm, life and property coverage, backed by the strength of stable and commit ted insurance carriers. Call us today. We'll make sure you're ready for whatever the future brings.