Some of the Camrose Flying Club worker bees preparing the Camrose Airport for the guests arriving at the big event on Sunday, May 28 are: Ron Grue, Larry Handford, Eliv Grue, Barry Graham, Charlie Vanden Dungen, Jerry Kallal, Jun Mah and Tricia Vanden Dungen.
This is one of the largest events of its kind in Western Canada, with as many as 100 aircraft expected if it is a nice day. This is an opportunity for all visitors to "go airside" and stroll down the flight line to see all the visiting aircraft up close and personal. Camrose is noted for its hospitality and the excellent breakfast prepared by members of the Camrose Fish and Game Association. Proceeds of the breakfast will support activities of the Fish and Game Association and the Camrose Air Cadet Squadron. See the ad in this issue for more details.
This Week's Flyers
Photo by Blain Fowler
Photo by Lori
2022 Vol. LXXI, No. 26 32 Pages May 23, 2023
Larsen
Little fundraiser makes big impression 2 Reflections by Bonnie Hutchinson ..... 4 Just Sayin' 4 Bruins, Kodiaks share hockey bear's den 10 Election candidates 13 Women's Shelter fills so many needs 24 Canada Safeway   Hauser Home Hardware   M & M Food Market   Peavey Mart   Shoppers Drug Mart   Walmart   Wild Rose Co-op   To Camrose Homes To Rural Homes Tuesday With Booster ✔ ✔ ✔ ✔ ✔ ✔ ✔ ✔* ✔* ✔* ✔* ✔* ✔ ✔* *partial coverage
News Features
Who Can I Count On? 6 City of Camrose 14 and 15 Out and About................ 18 and 19 On the Road 20 and 21 Obituaries 24 and 25 Classifieds 27 to 30 Central Agencies Realty Inc. 31 and 32 FLY IN Aviation enthusiasts from the City of Camrose, surrounding area and from all over Alberta will be heading to the Camrose Airport for the 64th ANNUAL SUNDAY MAY 28 Breakfast
Inside
Little fundraiser makes big impression
By Lori Larsen
Sparling School Grade 2 student, Noah Newman, is making a big impression on, not only his school community, but the larger community of Camrose with his big plans and even bigger heart.
Nearing the end of April, Noah approached Sparling principal, Andrea Gutmann, with an ask to have his own fundraiser for the build of the school playground.
"He showed up at my office wearing a suit jacket to pitch his idea," said Gutmann.
Happy to oblige Noah's request, Gutmann agreed to let him go about raising funds with a verbal agreement that Noah would dye his hair blue if he raised $400, and by the looks of his nearly full jar, he is well on his way.
"I saw a lot of people doing fundraisers and I figured I could do some fundraisers too," commented Noah. "Since the whole school really wants the park, I figured if I raised money for the park, we could get the park faster."
Noah took it upon himself to walk around the school asking anyone and everyone if they would like to donate, collecting loose change from some and bills from others, realizing that every little donation helps.
Noah's good will was so inspiring that one particular student went out picking bottles so they could donate to Noah's Playground funds.
"They donated $101," said Noah with a huge
smile. "I was super thankful and super surprised."
Principal Gutmann added, "That student picked bottles for a very long time in order to make a donation of $101."
Noah's playground fundraiser will be over the end of May, just prior to the playground build tentatively scheduled for the first weekend in June. Anyone wishing to make a donation to Noah's Playground Fundraiser are welcome to bring it in to Sparling School office during regular school hours.
The playground fundraising began in 2022, with Friends of Sparling School and a goal to raise the funds to build a new all inclusive playground.
Gutmann was happy to announce that most recently, Sparling was successful in a grant application to the City of Camrose that will help fund a disc swing, an additional piece of playground equipment.
As for Noah, he epitomizes that it doesn't matter the actual size of your heart, it's how much kindness it packs inside.
"It made me feel good, helping the community out and making people have laughter again, to have the park back," remarked Noah with an abundance of sincerity and pride.
Here's hoping this incredible little red head will soon be donning bright blue hair.
Published Tuesday for Controlled Distribut ion by CAMROSE BOOSTER LTD.
Providing complete coverage of the City of Camrose and the communities of Ohaton, Edberg, Meeting Creek Donalda, Bawlf Kelsey, Rosalind, Daysland, Heisler Strome, Forestburg, Galahad, Killam, Sedgewick , Alliance, Armena, Hay Lakes, Sout h Tof ield, Round Hill, Kingman, New Nor way, Ferintosh, Bittern Lake, and their rural routes each and every week
Circulat ion 12,277 copies weekly Hours: Mon. to Fri., 8 a.m. to 5 p.m.
Phone 780-672-3142 Fax 780-672-2518
EMAIL US AT
News: news@camrosebooster.com
• Display Ads: ads@camrosebooster.com
Classified Ads: ads@camrosebooster.com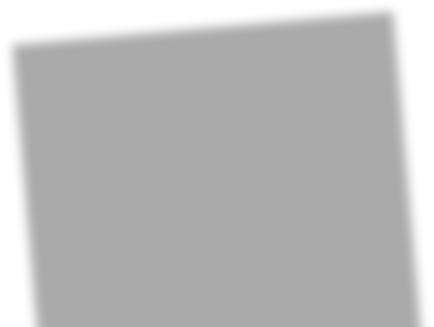 Website: camrosebooster.com
FOUNDERS
• Circulation: fowler.kirby@gmail.com
• 4925-48 Street , Camrose, AB T4V 1L7
Bill Fowler 1917-1991
PUBLISHER oul@cable-lynx.net
ADVERTISING SALES
Je Fowler jeff@camrosebooster.com
CIRCUL ATION
Kirby Fowler f owler.kirby@gmail.com
ARTIST DEPARTMENT
Sharon Schwar t z, Ar t Director
Journeyman Graphic Ar tist; Brenda Campbell, Deput y Ar t Director
Journeyman Graphic Ar tist; Alyzza Labajo, Graphic Ar tist Lorna Stobbe, Proofreader
Team Paper!
The most effective, most economical adver tising medium in the Camrose area.
The entire contents of THE CAMROSE BOOSTER are protected by copyright and any unauthorized reproduction of it, in whole or in par t, without consent in writing, is expressly prohibited. The CAMROSE BOOSTER, May 23, 2023 – Page 2
Everyone Reads t he Home
MANAGER ASSOC. PUBLISHER Ron Pilger rpilger@cable-lynx.net Laurel Nadon ASSIGNMENT WRITER NEWS REPORTERS Murray Green murrayg@camrosebooster.com Lori Larsen lori@camrosebooster.com PRODUCTION Kirby Fowler, Production Manager; Michael Wasylkowski, Pressman INSERTERS: Candace Gibbs, Tammy Weibelzahl, Debra Roussel. DRIVER: Ron Holland OFFICE STAFF Don Hutchinson, Comptroller; Andrea Uglem, Accounts Receivable; Beck y Bolding, Admin. Assistant We acknowledge the suppor t of the Government of Canada. Phone 780-672-3142  4925-48 St ., Camrose All security features, unique background pattern to head off reproduction, copying and cut-and-paste operations. 80 cheques $38.60 160 cheques $52.00 320 cheques $95.50 Duplicate Personal Cheques Handy duplicates for easy record keeping. 80 duplicate cheques $45.80 160 duplicate cheques $61.50 320 duplicate cheques $112.00 ersonal Cheques Small Business Cheques 7.5" x 3.25" plus stub, black ink , white paper, numbered 250 cheques $105.00 500 cheques $130.00 1000 cheques $180.00 Duplicate Business Cheques also available. Stop overpaying for your CHEQUES! Pay up to 50% LES S OUR PRICES BE AT THE BANKS! Our cheques are bank-qualit y with bank secure features. S: Monday to Friday, 8 am-5 pm; Saturday, 9 am-4 pm Windsor Plywoo d 4705 -41 St., Camrose • Ph. 780- 608-WOOD (9663) Deck ing Ceda r Fence Boards 1"x6"x6' Composite Deck ing Strong and nish ready! Exceptional beauty Maintenance free! E M Awesome selection of prodqualityuct! Windsor Plywoo d Cedar Fencing and Deck ing Massive flyer on now! Sale Continues until June 3, 2023 tinues untilJune3 nt Don't miss this event HO U UR S
d
Wi
Lori Larsen, Camrose Booster Sparling School Grade 2 student Noah Newman proudly holds a jar of donation money.

The CAMROSE BOOSTER, May 23, 2023 – Page 3 R & D HOT TUBS 3843F-44 Avenue, Camrose 780-679-4003 www.rdhottubs.ca Ruper t and Celine Amyotte Famous uper t Amyo to the Norsemen Inn Parking Lot Thursday to Sunday, May 25 to 28, 6505- 48 Avenue, Camrose Fr e e B becu e Join us for Grilled Burger Hot Dogs and So on Saturday On location on Saturday from 10 a.m. to 2 p.m. We're clearing out all remaining 2022 models ! More than 20 Tubs and Swim Spas available at : Up to $4,700 Off HOT TUBS Up to $5,000 Off SWIM SPAS Shop Local – Support Local while savings thousands! Financing through No intere st , no payments for three months o.a.c. All Accessories 10 % OF F At time of your tub or swim spa purchase Free Delive ry on units sold during our Te nt Sale out all Pl u s Guaranteed after-sales service from a Camrose-based business - Hom e of Out st andin g Custo m S vic eCanadian Made l u Gi C d Giveaway Meet Justine, our Factor y Rep , Factory Discou nts on 2023 models
Kinder gentler labour relations
Twice in my life, I've been a member of a labour union–once as a teacher (Alberta Teachers' Association) and once as an employee of the Government of Alberta (Alberta Union of Public Employees). In both cases, union membership was mandatory. In both cases, I felt weird belonging to a labour union. That's because my parents, as owners of a small business, were employers.
I heard dinner table talk about their struggles to stay afloat. I was more aware of employer stressors than the struggles of employees.
This is what I know for sure. Current systems for relationships between large organization employers and employees do not serve the public. A story from my teacher years will illustrate.
***
One year, as the teachers' contract was coming up for re-negotiation, I agreed to be on the teachers' committee that bargained with our employer.
A union representative came to speak with teachers from all over our school district. He gave us information about what teachers in other jurisdictions were getting paid, using examples from the highest paid teachers they could find. The entire presentation was geared to make us feel resentful about how underpaid we were.
At the next meeting of our bargaining committee, we agreed that we wanted teachers to end up with a six per cent salary increase (reasonable in that era).
It happened that the husband of someone on our school's staff was employed by the organization that employed teachers. The husband–probably inappropriately–told his wife that the employer was thinking that a six per cent raise in teacher salaries was where they wanted to end up. (See? It was reasonable in that era.)
So, both sides were after the same result. Should be an easy negotiation, right?
Wrong! It took more than a year to negotiate a new agreement.
***
Our side–the employees–started off by asking for a 10 per cent raise in salaries. That was so we had room to bargain down to six per cent.
A proposal for a ten per cent raise? The employer was outraged! Direct quote from one employer representative: "Last year the teachers wanted an arm and a leg. This year they want two arms and two legs!"
The employer counter-offer was a two per cent raise in salaries. That was so they had room to bargain up to six per cent.
A counter-offer of a two per cent raise? We teachers were outraged and insulted. We felt demeaned. Didn't our employers value education? Didn't they care about their children's learning?
Back and forth, back and forth, until–more than a year later–we ended up with an agreement of about a six percent raise – the place we both started from.
So, it all turned out okay, right? Not really. ***
Here's what changed. At the beginning of the negotiation, the employer and the teachers had a decent working relationship. There was mutual respect, courtesy and enough trust to make working together possible.
By the end of the negotiation, the relationship was toxic.
Employer representatives believed all teachers were greedy and selfish, completely out of touch with the pressures of real people–taxpayers–who didn't belong to a union.
Teachers believed all employer representatives had no use for education or teachers and thought money was more important than their own children's future. That now-toxic relationship was the result of a process in which both sides wanted and then achieved the outcome they both desired! ***
So why have I been thinking about an experience all those years ago? Last week's West Jet pilot saga. I followed it closely because I had a West Jet flight booked on Friday–just hours after a "tentative agreement" was reached.
Who gets hurt most by labour disputes? Neither the employees nor the employers. In school labour disputes, the children whose education is impacted suffer most. In business labour disputes, disrupted customers suffer most. In all labour disputes, the people most harmed are always innocent victims.
We need to figure out a better way. ***
I'd love to hear from you. If you have comments about this column or suggestions for future topics, send an email to Bonnie@BonnieHutchinson.com I'll happily reply within one business day.
Water bills
There are all sorts of instances of what tenants can and will do when not paying for their own bills. I would like to make everyone aware that as landlords, we are trying to provide a service to the community in providing accommodations for people who need to rent.
Water bills are a very big part of our ongoing problems in doing our business. All tenants should pay all their own utilities as part of living, it would create a more responsible attitude towards leaving things running, turning off lights and towards life and their own well-being.
We all agree the City of Camrose should hold a deposit re: water bills and when the bill is too high, they notify and disconnect. A fairly hefty deposit has been installed, all other utilities do and they seem to survive. Also on accounts that are questionable, the City could introduce a double billing system for tenants and landlords, so all are aware of risk to both landlord and City as to tenants intentions. The $324 deposit now held by the City should be a large enough amount to realize recovery when a tenant is delinquent if everyone is notified accordingly.
If and when we as landlords try to control or inquire about supposed utilities not being hooked up or disconnected, we cannot do so due to privacy laws even on our own properties; heat in winter, excessive water bills due to a broken tap, running toilet that would be nice to fix.
With the constant increase in taxes from the City, higher insurance costs and higher interest rates on mortgages, large water bills as they seem to go up all the time, we are probably going to go out of business, which will put a larger strain on the city to provide housing in Camrose in the near future.
It will put a larger strain on the City to provide affordable housing. It seems as landlords we are balked, penalized and blamed for everything. And if all else fails, the City wants to add to it by having landlords do the collecting for them. The City is running a business, same as us. We do our own collecting. Although the onus could be on landlords in the future to inform the City of tenants walking out on rent, moving without notice, etc. so bills can be stopped. I have found that we get charged the full amount even when a house
is empty and have notified the City (no water used, no garbage pickup or anything from the house).
When a tenant does not pay rent and has not moved, it takes up to three months to remove them through the system. The house could be filthy, damaged and repairs of $6,000 and up to fix, means another month of down time.
Carol Kostawich, Camrose
Keep safe
When I was two years old, I ran into the path of a riding lawn mower and lost my right leg below the knee. It all happened so fast: one moment, I was playing outside and the next, I was too close to the mower.
Having grown up as part of the War Amps Child Amputee (CHAMP) Program, I am now committed to spreading the association's PLAYSAFE message. With lawn cutting season upon us, I want everyone to know that kids should not ride, operate or play near lawn mowers.
Though I've learned to accept and appreciate who I am today, I want to use my experience to help prevent others from going through what I did. Make sure children are always at a safe distance from lawn mowers. And don't underestimate the importance of safety when operating any machinery. I urge you to take the necessary precautions to protect yourself and those around you.
If you would like to learn more about how to play safely and hear stories from other young amputees like me who have lost limbs in accidents, visit waramps.ca/playsafe
Jarod Murray, Vanessa, Ontario
Beaver benefits
Camrose is a wonderful small city in which to live. It is small enough that one can easily walk from the outskirts to the town core. The natural areas along Camrose Creek are beautiful including Mirror Lake that, although not formed naturally, has existed long enough that nature has taken over.
In addition, the creek valley extends down to join up with the Battle River, giving those with a bent for more strenuous hiking and skiing a great opportunity. At one time, there was even a small ski tow along the valley bank, as the bank is high
enough above the creek to allow this. The trail extends through almost a wilderness, all the way to the river. We can thank the Ski Club for building and maintaining these trails.
Unfortunately, the City administration does not appreciate how wonderful it is to have these natural areas right in town. A few years back, there existed a beautiful little beaver pond on which one could observe the growth and maturity of a mother goose's brood.
Tragically, the City thoughtlessly decided beavers are pests that should be eradicated. I couldn't bear to ever again walk that trail, having to observe the dried up creek, the backhoe remains of the dam and the thought of how cruel and thoughtless it was to trap and kill the innocent beavers.
Fortunately, I found another little trail, the Bulrush Trail. We watched as the summer progressed, the leaves of the many varieties of bushes emerging, the blossoms and berries. The creek winds though a swampy area where fresh cattails develop all summer, eventually to observe the tidy seed bunches giving the plant its name.
Then, excitedly, we began to notice the level of the water was rising a little each day. We explored down stream and found a small beaver dam. Next, we met this guy driving his truck on the trail. Inquiring, we found that the City had hired him to trap the beavers.
I phoned, but never received a reply. Later, we observed the water still rising a little. The beavers had built a house and were collecting little branches they store under the water for their winter food supply. Wonderful, the trapper had relented and didn't kill our beavers. This spring, beaver activity did not appear right away and I was concerned that they had not survived the winter. But joy, the dam is being raised and there are fresh cuttings of small poplars.
Then horrors, the trap warning signs are up again. I will never walk this trail again until I hear that the City has stopped this cruel and thoughtless destruction of nature, found
so commonly among humans.
Arnold Baker, Camrose
The CAMROSE BOOSTER, May 23, 2023 – Page 4
unfortunately
Send your LETTER TO THE EDITOR to: The Camrose Booster 4925-48 Street, Camrose, AB T4V 1L7 or email it to: TH E FINE PR IN T: We welcom e lett er s th at are of public inte re st are fact base d an d represent logic al at tempts to ma ke a constructive contribution to public discours e. We re se rve th e ri gh t to edit le tt er s fo r clarit y, legali ty g ood ta st e an d to fi t availa bl e spac e. Lett er s th at cont ain personal at tack s or abus e an d insult s w ill be edited or reje cted entire ly Lett er s to third pa rt ie s are not acce pt ed Please li mi t your le tt er s to 40 0 word s an d sign with your first name init ia l, su rname, addres s an d phon e number; only the name of th e writer and ci ty or tow n w ill be publishe d. We th an k yo u fo r your inte re st in this fe at ure an d encourage your comments news@camrosebooster.com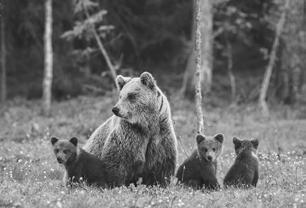 The CAMROSE BOOSTER, May 23, 2023 – Page 5 Telephone: 780-679-0822 Toll free: 1-800-898-3336 CAMROS E 3720B- 48 Avenue Corner of Highways 13 & 26 Great produc ts, great value. See us for details. WHEN YO U BUNDLE YO UR Su pe r Saving s AND YO UR AND YO UR TV SECURITY INTERNET ➨ ➨ ➨ 5011- 46 Street , Camrose Ph. 780-672-1780 • www.soapstop.ca STORE HOURS: Mon. to Fri. – 8 am to 5 pm; Sat. – 9 am to 1 pm Sale Prices end June 10, 2023 Sorr y, at these prices , these sale items are in-store pick-up only. Commercial Foam Suppressant Industrial Liquid C hlorine Sodium Hypochlorite in a liquid form providing 12% available chlor ine. 20L Reg. $53.95 $4795 Anti Foam is a concentrated foam suppressant for use in spray tanks and other agricultural uses 4 L. Reg. $59.95, Sale $4195 Proudly Albertan! Proudly Alber tan! Ammonia 26º is suitable for r insing spray tanks and is certi ed as 29% ammonium hydroxide. 4L Regular $43.95 $3095 Industrial Ammonia Proudly Alber tan! Bio Fresh RV Holding Tank Deodorizer It 's RV time and Bio Fresh is a super concentrated deodorizer and waste digester for holding tanks and portable toilets. 1 Litre. Regular $21.95 $1395 Proudly Alber tan! Corn Planting Book your acres toda y! quid S eed Star ter now available. Also, count on us for: Seeding, Silaging, Bagging (14-ft . bags ) Any size job welcome, big or small. Hank 403.78 3.1270 • Darren 403.70 4.0843 Hank Darren SE ASON IS FAST APPROACHING "Y o Hom e T f Advan ta ge" scot tsqualit ylawnc are.ca • Your Home Turf Advantag e - Weekly Lawn Mowing - Liquid Fert iliz atio n/ Weed Cont ro l Progra m - Enrich Soil Enhancer Ge t a Fr e e Q uote a t scot ts qualit ylawncare.ca or 780- 678- 6450 We still have openings this season ! Dick Reaney C.L.U, C.H. F.C. C. F. P. Offi ce: 780.4 64.3925 Email: d reaney@telus.net www.dic kreaney.co m No -obligation ca lls welcome Dick Reaney Char tered Life Underw rite r Char tered Financial Consul tant H. S. A ... a highly valued employee bene t At tract employees to yo ur business with your H.S. A. Health Spending Account s are highly valued by staff I can help you cus tom tailor a plan that work s for you and your employe e bas e while keeping cos t s down.
through the pages of e Booster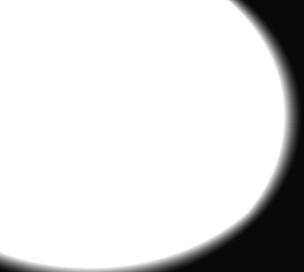 • Along with Camrose Mayor, Norm Mayer, Janice DePaoli, the owner of Pop'lar Books, cut a special cake to celebrate Canada Book Day. Several local authors helped celebrate the day by reading from their books. Palma Maul read from her book, Prairie Crocus Days. Also reading were authors Elsie Garstad-Rosenau, Anne LeDressay and Alan Arthur
• The Battle River Foster Parents' Association expressed its appreciation of Retired Administrator of Social Services and Community Health, Colin MacLeod, for his outstanding work over the years. Marie Thiessen presented the award to Mr MacLeod on behalf of the association.
• The Camrose Kinsmen Club made it possible for three children to attend the Camrose Pre-school Program with a donation of $650. Presenting the amount to Camrose Preschool Community Program Director, Sheralyn Dobos, were Kinsmen Tyler Hauber and Mike Kelemen. Kin Mike also presented a cheque for $200 to Canada Day Committee co-chairs, Kathy Wood and Mary Broen for celebrations on July 1st.
Tree Ser vices
• Over 900 white hats with contrasting black bands for the men and colourful ribbons for the ladies are being distributed to promote the annual Jaywalkers' Jamboree Gus Mireault, President of the Camrose Chamber of Commerce, which organizes the two-day fun bargain event, is pleased with the work that his retail committee is doing. Orvill Collyer is the Chair man of this committee and Dennis Twomey is his Cochair man.
• It was a weary but cheery den of Lions following the annual Camrose Lions' Mother's Day Breakfast. Many of them worked from seven in the mor ning until early after noon to serve pancakes, bacon and sausages to 642 persons. Included in the pride were Gordon Dennis, Paul Charlebois, Clarence Graumann, Orville Collyer, Red McCormick, Max McLean and Merle Poeckens. Every mother left with a fresh cut flower. W inner of the raffle for 100 T-bone steaks was Kathy Garbutt.
• Calgary Power District Manager, Don Gillespie, joined 31 other employees this year in the company's Quarter Century Club. The 46-year-old has been Manager of the company operations in the Camrose area since July, 1967, having transferred here from Medicine Hat.
The CAMROSE BOOSTER, May 23, 2023 – Page 6 Your handy dire ctor y for area profes sionals, tr adesmen and se rvice businesses WHO can I count on? LICENSES and REGISTRIES Camrose Registry Ltd. 5613-48 Avenue, Camrose Phone (780)672-1671, Fax (780)672-1982 HOURS: Mon. - Fri., 8:30 a.m. - 5:00 p.m.; Sat. 9:00 a.m. - 3:00 p.m. We accept Cash, Cheque, and Debit for payment Alberta Registry Services • Vehicle Registration • Operator Services • Pro-Rate and Fleet Registrations • Out of Province Inspection Requests • Learners exams Personal Property Services • Lien Searches • Register Finance Statements • Register Writs of Enforcement • Register Garage Keepers Liens Corporate Services • Corporate Registries – Level • File Annual Returns • Register Trade Names/ Partnerships • Incorporate Companies Vital Statistics • Birth/Marriages/Death Certifi • Marriage Licences Other Services Include • Land Title Searches • Raffle Licences • Traffic Fine Payments Road tests can be booked through our website at www.camroseregistry.com. PLUMBING – Glen Mandrusiak –Plumbing • Heating Gas Fitting • Hot Water Tanks JORGENSEN Plumbing & Heating Ltd. 5503-52 Avenue Camrose, AB T4V 0X7 78 0-672-26 04 Leaks Fixed Fast! HOT TUBS HOT TUB SALES & SERVICE WE SELL • We service all makes and models. Please phone 78 0.672. 3142 to get your business in this handy director y. HIGH QUALIT Y FL AGS Long-lasting, non-fading. Our line meets and exceeds government durability specifications. 780- 672- 3142 Fred Tkaczyk – 780-679-7310 Decades of experience – Locally owned and oper Firewood Sales PINE MIXED 1/3 Totes $120 $100 Cord $350 $300 1 C Handym an 's Tr ee Se rvic es Wrapped bundles sold by volume $20 deposit on totes. Price includes delivery to your Camrose residence.
From large-scale commercial jobs to smaller residential task s, we can handle them all. • Pruning • Removal • Grading • Sodding • Brushing