SEPTEMBER + OCTOBER 2022 THE OFFICIAL MAGAZINE OF BUTTERFIELD TRAIL VILLAGE VILLAGECOMPLIMENTARYPEOPLE ResidentBeatingFITNESSAdmirers&WELLNESStheBloodSugarBlues FEATURE PROFILE RussellGail
greater peace of mind. EXPEDITED PASSPORTS & PASSPORT PHOTOS Enjoy exclusive AAA rates on expedited passport courier services2 through RushMyPassportTM, plus save time and a trip to the passport office. AAA members save 30% on passport photos3 in branch. TRAVEL VISAS If your desired destination requires a travel visa, AAA Travel's preferred partner offers a fast, secure and affordable solution. INTERNATIONAL DRIVING PERMITS If you plan to drive while overseas, get an International Driving Permit (IDP), honored as identification in more than 150 countries, beforehand through AAA. LOCAL ACTIVITIES Your AAA Travel Advisor can help you hand-pick local experiences before your trip. AAA BENTONVILLE (479) 254-9223 • 1501 SE Walton Blvd. AAA FAYETTEVILLE (479) 444-9222 • 3595 N. Shiloh Drive When you're ready, we'll be here… AAA TRAVELS WITH YOU 1Terms, conditions, and exclusions apply to all plans. Coverage may vary by plan and state. See your plan for details. Plans generally do not cover losses related to COVID-19, including without limitation due to known, foresee able, or expected events, epidemics, government prohibitions, warnings, or travel advisories or fear of travel. For more information, contact Allianz Global Assistance at 1-800-284-8300 or 9950 Mayland Drive, Richmond, VA 23233 or customerservice@allianzassistance.com. Underwritten by BCS Insurance Company or Jefferson Insurance Company Allianz
TRAVEL INSURANCE The current environment may cause you to have concerns about needing to cancel your trip. Your AAA Travel Advisor can share travel insurance options with enhanced cancellation benefits through Allianz Global Assistance1, so you
AAA Travel Alert: Many travel destinations have implemented COVID-19–related restrictions. Before making travel plans, check to see if hotels, attractions, cruise lines, tour operators,restaurants and local authorities have issued health and safety-related restrictions or entry requirements. The local tourism board is a good resource for updated information. Not responsible for errors or omissions. Your local AAA club is a motor club with a principal place of business at 12901 N. Forty Drive, St. Louis, MO 63141. To learn how we collect and use your information, visit the privacy no than now prepare next journey. Travel has you covered with services help travel with confidence. can have Global Assistance assistance services. CA customers can reach the CA Dept of Insurance through its toll-free Consumer Hotline: 1-800-927-4357 (HELP).
better time
for your
AAA
you
2Passport courier services are available online only at AAA.com/passport. 3One set is $10+ tax for Classic members, and $15+ tax for non-members. Rates for Plus and Premier members vary.
1Terms, conditions, and exclusions apply to all plans. Coverage may vary by plan and state. See your plan for details. Plans generally do not cover losses related to COVID-19, including without limitation due to known, foresee able, or expected events, epidemics, government prohibitions, warnings, or travel advisories or fear of travel. For more information, contact Allianz Global Assistance at 1-800-284-8300 or 9950 Mayland Drive, Richmond, VA 23233 or customerservice@allianzassistance.com.
Let's get traveling There is
well-deserved
to
Underwritten by BCS Insurance Company or Jefferson Insurance Company. Allianz Global Assistance is the licensed producer and administrator. Automobile Club of Southern California or affiliates act as producer in HI and KS. Plans include insurance benefits and assistance services. CA customers can reach the CA Dept of Insurance through its toll-free Consumer Hotline: 1-800-927-4357 (HELP).
to
is the licensed producer and administrator Automobile Club of Southern California or affiliates act as producer in HI and KS. Plans include insurance benefits and
2Passport courier services are available online only at AAA.com/passport. 3One set is $10+ tax for Classic members, and $15+ tax for non-members. Rates for Plus and Premier members vary AAA Travel Alert: Many travel destinations have implemented COVID-19–related restrictions. Before making travel plans, check to see if hotels, attractions, cruise lines, tour operators,restaurants and local authorities have issued health and safety-related restrictions or entry requirements. The local tourism board is a good resource for updated information. Not responsible for errors or omissions. Your local AAA club is a motor club with a principal place of business at 12901 N. Forty Drive, St. Louis, MO 63141. To learn how we collect and use your information, visit the privacy link at AAA.com. As to artwork: ©Royal Caribbean International. ©2021 Auto Club Services, LLC. All Rights Reserved.
6 1621222120191816141211109964 From the FeatureCEO Profile Gail Russell Newcomer Q&A Sandi Villinski Anniversaries & New EmployeeNeighborsSpotlight Lacy Baughman Featured Village SomeoneSnapshotsVillageEventsI Admire Jay Green - Nominated by Lenora Metz Patricia Poertner - Nominated by Martha Westberg and Chris Hale Chelsey Freeman - Nominated by Tonya Tabor Village Flavors Falling for Autumn Flavors Out & About New SoNA Season Preview Walton Arts Center Pretty Woman & Legally Blonde VillageDonationsFoundationSpotlight Special Care Center Renovation Update Fitness & Wellness Glucose Goals: Beating the Blood Sugar Blues Contents BUTTERFIELD LIFE SEPT+OCT 2022 3
MARKETINGKellySyer Director
Georgia
Anticipation of fresh starts and curiosity about new subjects never really leaves us, and most of us sense a shift in the cadence of life even when we aren't actually required to crack open the books anymore.
From the CEO
Doug
Programs & Events Michael
If we're among the very lucky, our formal education inspired a lasting love of reading and a joy of discovery. Butterfield is full of former educators and librarians, so it's no surprise the passion for lifelong learning is alive and thriving on our campus. In this issue, we will share a bit about our much-loved BTV library and the story of one of its greatest champions, Gail Russell – subject of our feature profile.
Programs & Events RESIDENTS' ASSOCIATION 2022 Council Members Ellis Melton, President
Past
Williams, Treasurer Dr. Kim Chapman, Secretary Mark McNair, Dr. Michael Hollomon, Chuck Culver Beth Vaughan-Wrobel, Lance Brewer, Bill Mitchell, Chuck Nickle, Wulf Polonius, Will Clark Butterfield LIFE may not be reproduced in whole or in part without permission from the publisher. Butterfield LIFE is published by Butterfield Trail Village. Contents © 2022. All rights reserved. Produced by DOXA / doxavantage.comVANTAGE SEPT + OCT 2022 VOL. 11 ISSUE 5 Dave Marks CoordinatorMove-In Elise Lorene AdministrativeAssistant 1923 East Joyce Boulevard Fayetteville, AR 72703 Main: (479) 442-7220 Marketing: (479) butterfieldtrailvillage.org695-8056 Opened in 1986, Butterfield Trail Village is a locally governed 501(c)(3) non-profit retirement community. As Northwest Arkansas' only comprehensive Life Plan Retirement Community, BTV offers active older adults worry-free living that is secure, independent and fulfilling – and the freedom to enjoy plentiful activities both inside and outside the Village. 4 BUTTERFIELD LIFE SEPT+OCT 2022
Quintin Trammell CEO of Pacheco Sales Counselor of Burks Asst. of Jerry Rose, Vice President Frances Sego, Roy Penney, President Everett Solomon, Judy Higginbottom, Thompson, Roy Clinton, Vernon Collins, Mays, Bob Bender, Prichard Brandli, President Robert (Bob) Kelly, Vice President David
Director
Secretary
Nancy
Butterfield is full of inspiring people doing great work and making others feel valued. We recently put out a call to our residents and staff, asking them to submit the name of "someone I admire" and to describe why. We already knew our little community contained a lot of outstanding folks, but this request further demonstrated their enormous value; we will introduce you to a sampling of the great things we heard back. You'll get to meet Village Newcomer Sandi Villinski, who always greets everyone with a warm smile. We will also introduce Lacy Baughman, who has served as Butterfield's facilities coordinator for just a few months but is already making an important impact on BTV operations for both residents and staff. Look for an update on how work is progressing to refresh the Special Care Center here on our campus, and check out highlights of a few fun events we have planned for everyone over the next couple of months. Looking outward into the regional arts community, we'll share a preview of the new Symphony of Northwest Arkansas (SoNA) season and tell you about some big-name shows coming to the Walton Arts Center.
No matter how long it's been since I last sat as a student in a classroom, there's an unmistakable annual nostalgia I feel when school returns to session.
From all of us at Butterfield, we wish you health and enjoyment of the changing season.
Quintin Trammell Chief Executive Officer
Marketing Leann
BOARD OF DIRECTORS Jacqui
RikiPROGRAMSStamps Director
We provide compassionate, professional cancer support and education in the Northwest Arkansas region today and tomorrow. HopeCancerResources.org479-361-5847 5835 W. Sunset Ave. • Springdale, AR @HopeCancerResources D ickson St. 100 West Dickson St. Fayettevill e, AR 72701 (479) 442-6262 North Hills 3380 N. Futrall Dr , Suite 2 Fayetteville, AR 727 0 3 (479) 443-9200 Over 10 0 years of free delivery and personalhometownservice D ickson St. 100 West Dickson St. Fayettevill e, AR 72701 (479) 442-6262 North Hills 3380 N. Futrall Dr , Suite 2 Fayetteville, AR 727 0 3 (479) 443-9200 Over 10 0 years of free delivery and personalhometownservice arcf.orgWith the Community Foundation, I have a team of support to make a real difference in Arkansas. Danyelle Musselman, Fundholder FOR THE WINS OF TODAY AND TOMORROW "" Learn how you can make a difference at arcf.org. arcf.org BUTTERFIELD LIFE SEPT+OCT 2022 5
Gail Russell smiled at the inquiry from a woman in a wheelchair, as a group headed to the Butterfield Trail Village dining room, while jazzy music played from the hallway speakers.
FROM THE EAST COAST TO ARKANSAS BY WAY OF CHICAGO
Gail's parents divorced when she was just 3, so she and her mom moved to Chicago to live with her mom's best friend from their college days at the University of Missouri. The woman became an aunt to Gail. She spent childhood summers with her dad in New Brunswick, Canada, where he'd grown up, and her aunts, uncles and grandparents. In high school, she was taller than most students, even the guys, and she didn't like that she stood out. People often have mistakenly assumed she played basketball. "I don't care now; I love it!"
"Library Lady! Do you have 'Crawdads Sing'?"
The Library Lady
Gail Russell
Village's
Words by Michelle Parks | Photos by Stephen Ironside
6 BUTTERFIELD LIFE SEPT+OCT 2022
As a shy only child, Gail found refuge and countless adventures in books. Early favorites were "Andy and the Lion," "Parasols is for Ladies," and Dr. Seuss' "And to Think That I Saw It on Mulberry Street." Then she worked her way through "Black Beauty" and several other animal-themed books and eventually read all the Nancy Drew mysteries she could find. With her earlier bedtime, she kept a book under her bed to sneak in more reading. She left the hall light on and opened her door a crack – which worked until someone switched off the light. After careers as a stay-at-home mom and at a public library, Gail now manages the collection at the BTV library. She enjoys reading a bit of everything, but her favorite genre – as it is with most residents – is mystery. James Patterson, Greg Iles, Robert Parker and Janet Evanovich are among the top authors checked out.
Minutes earlier, another resident had visited the BTV library that Gail manages and checked out the sole copy of "Where the Crawdads Sing," the Delia Owens novel that, by mid-July, had spent 168 weeks on the New York Times bestseller list.
Gail can hardly walk through the hallways without someone striking up a book-related conversation. She's been on the BTV library committee since moving here in 2017, and took over as head a few years ago when Genie Donovan retired. And, at 6-foot tall, she's hard to miss.
Gail and her family lived on a George's company farm in Springdale from 1963 to 1987. They grew a big garden and did some canning, and she raised about 100 houseplants. Gail and some neighbors started the local 4-H Club. That led to her volunteering with the Washington County Fair for more than 20 years, working in the junior arts and women's departments. At her church in Springdale, she volunteered in the nursery and started a mothers' day out program. She recently changed her membership to Central United Methodist in GailFayetteville.always wanted to be a mother. Her daughters – Susan, Connie, Karen and Heather – have now given her 10 grandchildren and nine great-grandchildren.
"If the books aren't put in the right spot, they might as well be lost forever. It makes it hard for anybody to find them," she said.
When her daughters were young, she got interested in genealogy. Her dad's mother in Canada was Scottish, which fascinated her. She found one German ancestor, a Prussian soldier in the Revolutionary War. She has copies of the letters her fifth-great-grandfather exchanged with George Washington.
FEATURE PROFILE BUTTERFIELD LIFE SEPT+OCT 2022 7
When their three daughters were around high school age, Gail sought work again and went to a Census Bureau job fair. She got hired and was supposed to go to Dallas for training when she came down with the flu. The flu ended up being her pregnancy with her fourth daughter, born 14 years after her third. She kept the job though, and stayed with it for about six and a half years. Then, one of Gail's best friends told her they needed someone to shelve books at the Springdale Public Library. She considers it one of the most important roles in a library.
The library, located in Murphy Park, expanded twice during her tenure. They added more materials, including audio books and DVDs; a section for young adults with related programming; and computers with public internet access.
THE EMERGESLIBRARIAN
Over 26 years at the library, Gail became a clerk, oversaw the clerks, took some reference classes, worked in the children's section, and ended up at the information desk and as a readers' advisor. That was the best role, helping people find what they were looking for.
"My greatest achievement is raising four super good kids. My girls are all so different, but each special in their own way. I couldn't be prouder of them."
Right before graduating from Wheaton High School, Gail got a job as a long-distance operator for Illinois Bell. But her mom soon moved them to Clarksville, Arkansas. A writer, her mom had written about raising poultry for years and wanted to try it herself. They bought a farm and built chicken houses – but before long, her mom realized she was allergic to feed dust and chicken feathers. So, Gail's mom and aunt bought a local newspaper, the Johnson County Graphic, and ran it for several years. Her mom had majored in journalism and had met Gail's dad when working at a paper in New Bedford, GailMassachusetts.enrolledin the local college but changed course after a man from Draughon School of Business in Little Rock stopped by their farm asking for directions. Gail attended there for two years. Then, at 19, she married her boyfriend, and they had three daughters close together in age. Because her own mother had always worked, Gail wanted to stay home with the girls. When the poultry company her husband, John, worked for went under, he was offered a job at George's in Springdale. The family moved to Springdale in 1962.
The library committee meets monthly, and each member maintains a section of the shelves. Duplicate copies of books and titles not checked out for a long time go on the giveaway cart. The expanded large print collection had to be moved to the room next door, which also holds audio books and DVDs – all popular with residents whose eyesight is Thelimited.library is always open. They use the oldfashioned pocket card system, and there are no due dates for checked out items.
Since the pandemic, she's been the only one staffing the library. That's helped her learn the collection and better understand what people want to read, which guides her when acquiring more books.
Many years ago, Gail's mom and aunt moved to BTV. The onsite health care center was an important factor. Their positive experiences influenced Gail when she considered moving here five years ago. She now keeps dozens of plants inside her studio apartment and on the balcony. Inside, she has several young African violets and an Angel Wing Begonia she's tended for about 50 years. She had pets her entire life before moving to BTV. Two shadow boxes on the wall celebrate her last dog and cat. She does some cooking in her small kitchen, often using a Crock-Pot because it makes less of a mess. More often, she meets different groups of friends for dinner in the dining room on certain nights. She watches "General Hospital" every day, attends wellness and music programs, goes to Bible study, and has been a reader in several plays written by a BTV resident. She also serves on the health care committee.
"I've got so many new friends now. It's wonderful," she Andsaid.somany of them know her from the BTV library.
Carl Koffler, who'd served on the Springdale library board when she worked there, got her on the library committee as soon as she arrived.
ONE FOR THE BOOKS
"Some people hardly get home with the book before they're ready to bring it back. And some people take a long time to read," Gail said. "It doesn't matter; we've got enough books – trust me."
"Iactivities.can'timagine not having a book to read – or three or four at a time," Gail said.
In the library's main room, she shows off the fiction collection, which includes classics, mysteries and some paperbacks. James Patterson books fill four rows, and a second shelf of westerns recently was added. The nonfiction collection includes religion, health, gardening, music, humor, biographies, sports, poetry, history – and even an Arkansasfocused section.
If Gail were a character in a novel, you'd find her among the pages of a cozy mystery before you ever found her in a dark thriller. She is soft-spoken with a gentle, easygoing nature and innate curiosity.
"That's what I like about genealogy – it's just a total mystery," she said. Gail has completed five family history books, with photos, records and documents collected and organized into bound volumes. She did one book on her ex-husband's family and gave copies to her daughters. She did another on her father's side of the family. Her daughters say the next one needs to be about her. When Gail started looking into family histories, she had to visit libraries, courthouses and cemeteries to find records. The internet makes those searches much easier. Though Gail plays cards four days a week, she's taking a break from Mahjong so she can spend more time on her genealogy and scrapbooking projects.
FEATURE PROFILE 8 BUTTERFIELD LIFE SEPT+OCT 2022
The library was an important resource to BTV residents in the height of the pandemic when they couldn't play card games or do so many other group
A BUTTERFIELD LEGACY
3rd
New Neighbors VillinskiSandi Anniversaries Sandi Villinski ANNOUNCEMENTS BUTTERFIELD LIFE SEPT+OCT 2022 9
Scott and Pam Covington 11th
Kurt and Gene Tweraser
VILLAGE NEWCOMER Q+A
Jerry Havens and Carolyn Krodell 22nd
September
Bob and Karen Hendrix 19th
Marvin and Judy Higginbottom 15th
Bill and Bimmy Currie 6th
Mort Gitelman and Nancy Garner 5th
Tom and Linda Townsend 21st
Sandi Villinski
Marion and Bobbie Wasson 23rd
John and Sally King 24th
Ruth CarolynGuinnHierholzer
When did you move to Butterfield? I moved into my apartment midJune of this year. Where are you from? I was born in Chicago but raised in Northeast Iowa. What did you do before retirement? My husband, Ted, and I lived overseas for almost 30 years in Morocco, Saudi Arabia, Malaysia,Indonesia,ThePhilippines and Singapore. Ted was in the Foreign Service Diplomatic Corps and I held a variety of positions in the various Embassies and business communities. We retired and moved to Fayetteville in 2000. My dear Ted passed away in 2018. Do you have children and grandchildren? I have 2 daughters, 2 sons and 9 grandchildren scattered throughout the U.S. Why did you choose Butterfield? Ted and I had always planned to move to Butterfield. As members of the Carriage Club, we discovered just how unique Butterfield is. None of our children live in the area so the life plan health care as well as the wide range of activities offered are perfect for me. The BTV amenities are extensive and the dedicated and caring staff have given my children the assurance that I am in good hands. I've only been here a short while, but everyone has been so friendly and welcoming. I'm eager to meet people and make new friends throughout BTV.
Don and Linda Rutledge 13th
John and Tamara Gilmour 26th
October
Bill and Lola Mae Shackelford 21st
Peter and Rhonda Nouguier 20th
Recent Village Move-Ins
"I really like the many different personalities I get to be around, and there's always somethinghappening."interesting
10 BUTTERFIELD LIFE SEPT+OCT 2022
Lacy began her current position in February 2022, but this facilities role wasn't actually her first job at Butterfield. She was originally hired a few years back as Butterfield's first female security guard, alignedwhichwellwith the passion she had at the time for the field of law enforcement. Lacy originally planned to train to become a police officer, but decided to head in a different direction after several years of working with Inter-Con Security, Allied Universal Security Services, in the Butterfield security department and then with Walmart asset protection. With a big adjustment in the type of know-how required to meet the demands of her new job, Lacy says there's been a definite learning curve – but one she has enjoyed tackling. One thing that does carry over from her past experience of working in security to now being in facilities coordination, however, is a tendency for the staffs to be composed mostly of men. Working on male-dominated crews
Lacy said, "A lot of my job requires interaction throughout the department and working alongside others to reach a common goal. It involves a lot of phone calls, communication, delegating tasks, paperwork and the occasional sacrifice of my sanity!"
Lacy Baughman
of employees ranging from truck drivers to security guards has helped Lacy fit right into a similar setting with her Butterfield team.
When meeting Lacy Baughman for the first time, it takes only a moment to recognize her quick mind – which is well-equipped not only to keep track of the rapid comings and goings of Butterfield's busy facilities office, but also geared toward significant creative pursuits in her free time. Through her position as campus facilities coordinator, Lacy makes sure the many BTV team members responsible for maintenance, horticulture and construction know when any needs arise around the Village so they can be deployed as required. She's the friendly voice on the telephone when residents or staff contact the facilities office, and she makes sure work orders get to the right people quickly so issues can be resolved.
Facilities Coordinator by Day, Novel Writer by Night Lacy Baughman
Away from the office, Lacy is working hard to achieve a very big goal – to self-publish a full-length novel she has been writing and editing over the last couple of years. A fan of thrillers and the horror genre, her novel weaves a story of vigilante justice. When asked how she finds inspiration for her writing, Lacy says, "I can have a pretty dark mind sometimes, and everyday things I observe will trigger ideas for my characters. My background in security has taught me a lot about how criminals think and how they get away with some of the acts they commit."
Lacy enjoys the work she does because there's something new to solve and people to meet every day. "I really like the many different personalities I get to be around, and there's always something interesting happening." Because most of her initial introductions to Butterfield residents and staff tend to be over the phone, she finds it especially fun when she eventually gets the opportunity to match names and voices to actual faces.
Despite her love of scary-leaning literature and artistic expression through special effects make-up, Lacy is actually soft-hearted at her core. She is the second-oldest of six children, and grew up around Huntsville, Elkins and the St. Paul area in Northwest Arkansas. She dotes on her two cats and four dogs, all of which made their way to her home in Goshen as found pets or rescues. And for those who enjoy a little sleuthing, Lacy has been dating another Butterfield employee for several years.
EMPLOYEE SPOTLIGHT
Butterfield residents will have the opportunity to attend lectures about the artist's novel and her personal journey in the world of classical music – and hear her perform on Thursday, October 20. A second ticketed performance is open to the general public on Friday, October 21. The public may only secure seats to this performance by emailing Riki Stamps at rstamps@btvillage.org. No phone calls, please. Space is limited; tickets are $50.
SEPT 10 | 3 PERFORMANCEPM
Natasha Korsakova, of Russian-Greek descent, is an international violinist and author. Her violin playing is described as a "sinfully beautiful listening experience." Korsakova speaks five languages and is a coveted guest for national and international orchestras and music festivals. Born into a musical family in Moscow, she began playing violin at the age of 5. Her first teacher was her grandfather, Boris Korsakov. Her musical education continued with her father, well-known Russian violin virtuoso Andrej Korsakov. Her mother is pianist Yolanta Miroshnikova-Caprarica. She plays a very precious violin, the Stradivarius-Vuillaume "Messiah" (Paris, 1870) and lives in southern Switzerland. Korsakova was named "Artist of the Year" in both Chile and Italy (2021). She has also published her first crime novel, Deadly Sonata – A Case for Commissario Di Bernardo. The story opens with the city of Rome rocked by scandal when powerful and feared music agent Cornelia Giordano is murdered in her own office. The novel has been translated into Italian and Czech, and an English version is planned.
PRIVATE PERFORMANCE FOR BTV OCT 21 | GENERAL PUBLIC PERFORMANCE
20
SEPT 27 | 9:30 AM ART VENTURES GALLERY
The Butterfield Performance Hall stage welcomes Costa Rican Pianist Daryl Rojas, recently described as a "fantastic and sensitive player." Rojas has performed as a soloist and chamber musician in many venues, competitions and international piano festivals around the world. Rojas graduated with a bachelor's degree in piano performance from the University of Costa Rica. He received a Piano Certificate from the Juan N. Corpas Foundation in Bogota, Colombia and pursued additional graduate work at the Hochschule für Musik (HfM) Franz Liszt in Weimar, Germany. In 2014, Rojas came to the United States to earn his Master of Music degree in Piano Performance, as well as a Post-Graduate Performer's Diploma through the University of Arkansas J. William Fulbright College of Arts & Sciences.
Featured Village Events SAVE THE DATES COMING IN SEPTEMBER COMING IN OCTOBER BUTTERFIELD LIFE SEPT+OCT 2022 11
OCT |
Private Showing and Talk with Artist PerrymanLeslie Arkansas-raised artist Leslie Perryman graduated from the University of Arkansas in 1993, where she received a degree in nursing while also taking pottery and drawing classes. In 2018, she began displaying her paintings and joined the Artists of Northwest Arkansas organization; she currently works from her home studio in Springdale. We look forward to meeting Perryman during a private showing of her work and a related talk, hosted by Art Ventures Gallery in Fayetteville. Learn more about this area native and her beautiful creations through her Facebook page, Art of Leslie Perryman HALL In Concert: Costa Rican Pianist Daryl Rojas
The Butterfield Trail Village Stage Series Presents: World-Renowned Stradivarius Violinist Natasha Korsakova
2nd Floor North Pie Party Tour of Ireland Dogwood Canyon Tour VILLAGE SNAPSHOTS 12 BUTTERFIELD LIFE SEPT+OCT 2022
Denim & Rhinestones Casino Party Tyson Foods Art Tour Community Garden Progress - Late June A Family Affair - 2nd Generation BTV Residents BUTTERFIELD LIFE SEPT+OCT 2022 13
14 BUTTERFIELD LIFE SEPT+OCT 2022
In a world that could benefit from more positive stories recognizing and celebrating the everyday contributions of good people, we decided to reach out to Butterfield residents and employees to learn who they observe actively making a difference. The question posed was intentionally broad, "Who inspires and impresses you through their actions, accomplishments and, importantly, how they make you feel?" We received an array of responses, but there were a few nominations that fell into a particular theme of caring for others' emotional and physical health and wellbeing – a very important part of BTV community life. For our first edition of "Someone I Admire," we have three vignettes to share.
Someone I
Long-time BTV resident Martha Westberg said, "I nominate Patricia because she welcomes everybody into her presence with a smile. She is patient to hear things she has probably heard a hundred times and she has a heart which wants the best for everyone."
Butterfield Executive Assistant Chris Hale works a few steps down the hall from Patricia and sees the kind of person her colleague is every day. "Patricia always presents a professional, helpful and Christian way of handling every situation. I admire her work ethic and her calmness under pressure! She is such a valuable asset to Butterfield Trail Village!"
VILLAGE PEOPLE
Patricia has learned a lot about people through her role, and those lessons have made her very compassionate towards others. She said, "Over the years, I've worked with folks from one end of the
Patricia Poertner
When asked why her work is fulfilling to her, Patricia's story dates back to childhood. "I've wanted to be a social worker since I was in first or second grade, so I have to believe that the Lord put that desire to help others in my heart. At the end of each day, knowing that God has been able to use me to help even one person is such a great feeling."
Nominated by Martha Westberg and Chris Hale
Over the years, Patricia has received encouragement from many people through her work and she takes what they say very much to heart. Describing what invigorates her, Patricia jokes, "Most recently, I have had residents tell me I can't retire as long as they are still here. Needless to say, that blesses me and keeps me motivated. It's also problematic, since I'm older than some of our residents!"
people. We all want to be loved and accepted, and we want to have purpose for our lives. We all face illness, loss and our own mortality, and we all need help at one point or another. It is a blessing and a privilege to be able to provide that help and support when it is needed."
And not only residents appreciate Patricia –her coworkers clearly recognize her value, too.
that,asidefood.orandpayingproblemseliminateshavingObviously,everyone.theprettyneedsimportantandthespectrumfinancialtoother,themostaremuchsameformoneytheofrentutilities,buyingButfrompeopleare
AdmireWhoinspiresandimpressesyouthroughtheiractions,accomplishmentsand,importantly,howtheymakeyoufeel?
Patricia Poertner is an undeniably special part of the fabric that makes up Butterfield. Her tenure on campus spans an impressive 17 years, where she serves as the senior director of resident services and as a social worker for independent living residents.
An TonyaButterfieldofspeaksFreemanfellowcoworkerTonyaassistantcertifiedsubmittedrecommendationheartfeltespeciallybynursing(CNA)TaboraboutandCNAChelseyreallytothecorewhatmakesspecial.istypically
found in the Special Care Center with patients who are experiencing cognitive health disorders, but she occasionally works in the Health Care Center and shadows Chesley during a shift. She said, "Chelsey is so present with her patients, even when things can get difficult. She has a unique level of compassion that draws others out of their shell and puts them at ease. The people she helps in the Health Care Center automatically respond to her and she makes everyone
Chelsey maintains a strong sense of responsibility for everybody she serves, but especially for those nearing end of life – and family members who surround them. "Being there and completely present during someone's last days and hours means so much. It is a really big deal to have a family's trust when you care for their loved one. It's everything, really." Chelsey has been a part of the BTV team since 2016.
Nominated
Chelsey is humble about the impact she has on others, but she also recognizes that her 16-year career as a CNA is something she was truly meant to do. She began taking CNA classes while she was still in high school. At the same time, Chelsey helped to provide at-home care for her grandmother, who encouraged her in every possible way but eventually passed away from an aggressive form of cancer. She insists there are a million reasons why she loves her work, but it really boils down to having a life passion for caring for people and being there for them when they need someone most. "It's important to me to be a person my patients know, connect with and are happy to see so they might feel less anxious or worried about what they may be going through."
feel important. When Chelsey tells me something, I know it's the truth and it helps me to feel more competent myself."
Butterfield resident Lenora Metz admires what she has observed about Jay, and had this to say, "Jay is always upbeat and helpful. He inspires confidence in the residents when we hear him give healthcare updates at our Town Hall meetings and when he answers our questions. We can tell that he appreciates the hard work of his team. Having a great director of healthcare is very important to a place like Butterfield. Jay is well respected not only at BTV, but also in the local community." Jay is very thoughtful about why his role matters and the responsibility he feels. He said, "The kind of work I do is important for me on a personal level because it fulfills an inward desire to provide service to my fellow humans. It matters to me if I can help make even the smallest part of someone's day bright, and helps me feel I am fulfilling my part of a greater mission." He gained some of that perspective from his own father, "It wasn't really something he said, it was more of my father's example. He showed me that just the slightest bit of humility and humbleness will take you far."
Jay has learned a thing or two in his role and through simply living life, "I have been amazed that you can never really know someone until they are in a time of crisis. Some people surprise you by rising to the occasion, and some people unfortunately reveal a different tone. I will also say, you truly cannot judge a book by its cover! This is where the Lord wants me. I used to scoff when I would hear this kind of work is a calling – but I can tell you after thirteen years, it truly is a calling by the highest power I know."
Jay Green by Lenora Metz
There are some people with a personality or a sense of purpose that make them impossible to miss. Those who know Jay Green, Butterfield's director of healthcare services, know he possesses both of those characteristics. It is important to be passionate about what you do when you're responsible for the oversight of multiple healthcare settings, and Jay ably conveys that to residents, their families and among his coworkers.
Chelsey Freeman by Tonya Tabor
Nominated
BUTTERFIELD LIFE SEPT+OCT 2022 15
Our cravings for comfort food and warming spices seem to return just like clockwork as the days grow shorter. We've put together three easy, fullflavored recipes that are guaranteed to have you feeling extra-cozy as you look forward to the joys of autumn in the Ozarks.
Heat oil in a large, heavy skillet over medium heat. Add sliced onions and stir frequently until tender and starting to brown. Transfer to a bowl and set aside. Add beef cubes to the same skillet and stir until nicely browned. Sprinkle meat with flour, marjoram, thyme and pepper – then pour red wine and beef broth over the mixture. Stir well and reduce heat to low. Simmer and stir occasionally until beef is tender, approximately 1 1/2 to 2 hours. Once the beef is tender, stir in onions and mushrooms. Cook about 30 additional minutes over low to medium-low heat, stirring regularly, until mushrooms are tender and the liquid has thickened and turned into dark, rich brown sauce.
INGREDIENTS
1/4 tsp dried Fresh-groundthymeblack pepper, to taste 1 cup dry red wine
1 1/2 Tbsp flour
1/4 cup vegetable oil or extra virgin olive oil
1/2 cup beef broth
Falling AutumnforFlavors
Hot RumButteredCider 8 servings 16 BUTTERFIELD LIFE SEPT+OCT 2022
(SLOW-COOKED BEEF STEW WITH RED WINE)
5 medium onions, sliced 2 pounds lean beef, cut into 1-inch cubes
VILLAGE FLAVORS
1 8-oz package sliced fresh mushrooms
INSTRUCTIONS
8 servings
1/4 tsp dried marjoram
In the category of things that sound fancier than they actually are, Boeuf Bourguignon is a simple dish that showcases the benefits of low, slow cooking. The aroma of this French classic will have your mouth watering as it simmers – but it is well worth the wait for the rich, savory flavor that builds over time. As evenings bring a little chill, there is simply no better way to warm your bones than with a steaming mug of Hot Buttered Rum Cider. Full of spices, the recipe for this perfectly flavored beverage makes plenty to share with friends. If you don't drink rum, no worries – it's still wonderfully tasty without it.
Boeuf Bourguignon
Pinch of Half-gallonsalt(64 oz.) natural apple cider Cinnamon sticks, for garnish (optional)
Ginger Spiced Pear Tart
4 servings
BUTTERFIELD LIFE SEPT+OCT 2022 17
1 sheet frozen puff pastry, fully defrosted
1 tsp vanilla extract
1 tsp fresh ginger, finely minced
1/2 tsp ground cinnamon
1 1/2 tsp ground cinnamon
1 Tbsp coarse sugar, such as demerara
Preheat oven to 400°F and then line a large baking sheet with parchment. Lightly flour a clean work surface. Gently unfold and lay out the defrosted puff pastry. Cut a rectangle measuring approximately 7" by 10" and carefully move the pastry to the lined baking sheet. Combine well the melted butter, brown sugar, ginger, vanilla and cinnamon. Brush about half of the mixture over the top of theLeavingpastry. roughly 3/4" of border, layer the thin slices of pear over the pastry. Brush with the remaining portion of the butter-sugar mixture, then sprinkle with the coarse sugar. Bake for 15-18 minutes, until the pastry is nicely browned and the edges are puffed around the pears. Cool for a minimum of 15 minutes before slicing. Serve warm with a bit of fresh whipped cream or a scoop of vanilla bean ice cream.
INSTRUCTIONS
1 tsp ground nutmeg
1/4 tsp ground cloves
1 stick (1/2 cup) unsalted butter
INGREDIENTS
INSTRUCTIONS
INGREDIENTS
Over medium heat, melt butter in a Dutch oven. Whisk in brown sugar, cinnamon, nutmeg, cloves and salt until completely combined. Carefully add apple cider and simmer until mixture is hot. Ladle hot buttered cider into mugs and top with rum, according to taste. Garnish with cinnamon stick if desired.
1/4 cup dark brown sugar, well packed
2 d'Anjou or Bosc pears, thinly sliced longwise
Bursting with classic cool-weather flavors, this beautiful Ginger Spiced Pear Tart is quick to make and perfect to share.
Whether you're a lifelong baker or you've always focused more on just the happy consumption of delicious sweets, anyone can make this super-simple, yet showy dessert.
2 Tbsp unsalted butter, melted
SoNA Announces 'Biggest and Boldest' Season Yet
"This season we 'imagine big' and present music that reflects our bold vision for our orchestra and the wide possibilities of orchestral music," says Haas. "We represent the past and present of our artform through timehonored works by Copland, William Grant Still, Brahms, and so much more. And we show the powerful future of our artform through works by contemporary visionaries like Jerod Impichchaachaaha' Tate and Jessica Meyer, collaborating with guest artists that also point to our artform's bright future."
Performing under the baton of Music Director Paul Haas, the area's beloved professional symphony will present eight concert performances this season – the largest seasonal lineup in SoNA's history.
The season wraps up on April 29 with Evoking Folklore. The concert begins with Chokfi (Rabbit), a captivating, rhythmic piece by Chickasaw Nation composer Jerod Impichchaachaaha' Tate. This programming selection speaks to SoNA's wide view of orchestral music and its commitment to uncover music that has been historically and unjustifiably ignored by the classical industry. Each of the works on the program are captivating storytelling of folklore: starting with Chickasaw Nation tales, then traditional Spanish stories with Manuel de Falla's Nights in the Gardens of Spain featuring pianist Angela Cheng, and lastly classic Americana evocations with Aaron Copland's Symphony No. 3
Showcasing SoNA's ability to bring time-honored to new life as well as its ability to think boldly to the future and forge new paths, the season continues on March 11 with New Canons, a concert featuring new works that will be presented on SoNA's upcoming album release. For the first time ever, SoNA is releasing a full-length album with music that artfully blends virtual and "in real life" performances by SoNA musicians, special guest soloists and ensembles from around the world, with music by composers Ray Lustig, Trevor New, and SoNA Music Director Paul Haas. And to celebrate this release, SoNA will feature all these pieces in a live performance, anchored by the joyously beautiful Symphony No. 3 in F Major by Johannes Brahms.
On Jan. 7, 2023, SoNA starts the New Year with a cathartic, emotional program that touches a core human experience – each piece evokes a love that exists across time, between a mother and her child. This concert presents William Grant Still's Mother and Child, Leonard Bernstein's Chichester Psalms, and Henryk Górecki's Symphony of Sorrows featuring soprano Miriam Khalil.
Fans of the Symphony of Northwest Arkansas (SoNA) have a lot to be excited about following the organization's recent announcement of its upcoming 2022-23 Season concert lineup at Walton Arts Center in Fayetteville. Tickets and season subscriptions are now on sale.
SoNA's new season officially kicks off in lateOctober and will continue through late-April.
OUT & ABOUT
The season begins on Oct. 29 with a concert fittingly titled Imagine Big, presenting Jessica Meyer's Go Big or Go Home, paired with Dmitri Shostakovich's Cello Concerto No. 1 featuring cellist Julian Schwarz, and Modest Mussorgsky's Pictures at an Exhibition. Connecting all these works is a spirit of ambition, imagination, and contagious energy that speaks to SoNA's vibrant future. Then in December, audiences can celebrate the magic and beauty of the holidays with two performances of A Very SoNA Christmas on Dec. 10 featuring The SoNA Singers, followed by The Snowman: A Family Concert on Dec. 11 featuring a special screening of the runaway hit film (The Snowman) complete with live orchestral soundtrack.
Season subscriptions and single tickets are on sale now! To secure your seats or purchase tickets, visit sonamusic.org, or call the Walton Arts Center box office at (479) 443-5600.
Then in April, SoNA presents two concerts: On April 8, Battle of the Bands brings SoNA and the Fayetteville Jazz Collective together, alternating between pieces played by the jazz band, pieces played by the orchestra, and then pieces played together, for an evening of genre-defying music that will be enjoyed by a wide variety of music lovers.
18 BUTTERFIELD LIFE SEPT+OCT 2022
To miss out on either of these shows would be, as Vivian from Pretty Woman would put it, a "Big mistake... huge." Screen to Stage at Walton Arts Center
Legally Blonde
ENTERTAINMENT From
Pretty Woman the film was an international smash hit when it was released in 1990. Now, 30 years later, Pretty Woman: The Musical is "Big romance and big fun!" says Broadway.com. "Irresistible! A romantic fantasy. A contemporary fairy tale," says The Hollywood Reporter Next up, the ultimate Broadway tribute to girl power, Legally Blonde The Musical will take you from the UCLA sorority house to the Harvard halls of justice with the timely coming of age story of Broadway's brightest heroine. Appearing at Walton Arts Center October 14-16 in a limited four-show run.
Two beloved films, both with loveable and unstoppable female leads, will be soon coming to life at Walton Arts Center. What better than to relive some of your favorite movies in real life? Now with music!
Like the movie, Legally Blonde The Musical follows the transformation of Elle Woods as she tackles stereotypes, sexism, snobbery and scandal in pursuit of her dreams, and proves that you can be BOTH legally blonde AND the smartest person in the room. Her life is turned upside down, however, when her boyfriend dumps her so he can start getting more serious about his life and attend Harvard Law. Determined to get him back, Elle uses her ingenuity and charm to get into Harvard too. School begins and Elle faces endless struggles, but with the help of her new friends she quickly realizes her potential, and her true assets. This contemporary, sassy musical moves at a breakneck pace driven by memorable songs and explosive dances. Legally Blonde The Musical warms the heart by proving that selfdiscovery never goes out of style!
The Musical
Pretty Woman: The Musical
Starting the movie marathon theme is Pretty Woman: The Musical. The new show will be making its Arkansas debut at Walton Arts Center September 20-25, in an eight-show run. Brought to the stage by lead producer Paula Wagner, the show features an original score by Grammy Award® winner Bryan Adams and Jim Vallance ("Summer of '69", "Heaven") and a book by the movie's legendary director Garry Marshall springsTheJ.screenwriterandF.Lawton.musicaltolife with a creativepowerhouseteam led by two-time Tony Award® (Jerrychoreographerdirector-winningandMitchell Hairspray, Kinky Boots, BlondeLegally ). The touring cast stars Broadway superstar and Tony Award® nominee Adam Pascal as Edward Lewis and rising star Olivia Vivianandastheof(granddaughterValliFrankieValliofFourSeasons)thecharmingconfidentWard.
Also Appearing at Walton Arts Center Herb Alpert & Lani Hall Thursday, Sept. 15 The Robert Cray Band Tuesday, Sept. 27 Texas Gentlemen Thursday, Oct. 6 Amina Figarova Quintet Saturday, Oct. 8 Aida Cuevas Thursday, Oct. 20 Winnie the Pooh Oct 21-22 Aquila Theatre's Pride & Prejudice Thursday, Oct. 27 Cate Brothers Friday, Oct. 28 Hocus Pocus Sunday, Oct. 30 The Rocky Horror Picture Show Halloween Party Monday, Oct. 31 BUTTERFIELD LIFE SEPT+OCT 2022 19
John and Sally King in memory of Tim Schatzman
Richard and Ardith Wharry in memory of Fran Pearson
Garden Fund
Chuck and Donna Horne in memory of Bob Zimmerman, Mary Meyer, Jerry Brewer, and Winnie MacDonald
Vernon and Paulette Collins
Ron and Polly Hanson in memory of Mary Meyer
Diane Modisette in memory of Winnie MacDonald, Jerry Brewer, and Mary Meyer
The Foundation is grateful for the gifts received between May 16th and July 19th from the following Donors.
Recycling 2022 Fund Recycling Committee
The Family of Jack McDowell
Sam and Elizabeth Weathers in memory of Jerry Brewer
Music and Performance Fund
Larry and Nancy Bittle in memory of Jerry Brewer
Beth Vaughan-Wrobel in memory of Jerry Brewer
Dorothy Mitchelson in memory of Winnie MacDonald, Fran Pearson, and Onita Elder
Ray and Penny Culver in memory of Steven Breuer
Health Care/Special Care/Sensory Garden Fund
Vernon and Paulette Collins in memory of Winnie Macdonald
Birds and Wildlife Fund
Grace Donoho in memory of Mitsy Kellum and Fran Pearson
Alex Stallings in memory of Jerry Brewer
Ann JohnBlackshireandSally King in memory of Mary Meyer
Ray and Penny Culver in memory of Winnie MacDonald, Onita Elder, Mary Meyer, Jerry Brewer, and Fran Pearson
Doug and Barbara Prichard Debbie Santeford in memory of Fran Pearson
Doug and Barbara Prichard
Lannie Garner
Dennis Nelson and Elizabeth Houle
Moving Made Easy
Nick and Jerilyn Nicholson in memory of Fran Pearson
Rick and Janet Roessler
Georgia Thompson in memory of Mary Meyer and Fran Pearson
Dorothy Mitchelson in memory of Winnie MacDonald, Fran Pearson, and Onita Elder
FOUNDATION DONATIONS 20 BUTTERFIELD LIFE SEPT+OCT 2022
Donations/Memorials
Morriss and Ann Henry in memory of Jerry Brewer, Fran Pearson, and Mary Meyer
Emler's Produce
Employee Scholarship Fund
Special Care Center Remodel Gaining Traction
Funding for the constructionCareSpecialCenter comes in part from a Butterfield capital budget for building and upgrading campus facilities. The Butterfield Trail Village Foundation will provide additional funding for the remodel, with the extent of some hopeful upgrades dependent upon the level of donor support.
BUTTERFIELDareSpecialrecognitionopportunitiesnaminganddonorwithintheCareCenteravailable.LIFESEPT+OCT2022
One of the greatest challenges for construction in any healthcare setting is the impact on residents. For those managing cognitive disorders, this can be even more difficult. Trammell said, "Any disruption causes me great concern but unfortunately some issues will be unavoidable. We are taking very thoughtful steps to minimize problems for residents and their families to the greatest extent possible, while still providing for the safety and wellbeing of our residents."
Trammell described one particular way residents will be kept safe and secure, "We will place special magnets on the doors between each house so construction crews will not have access to resident's living areas and construction noise will be lessened. The magnets are controlled by the fire alarm to allow full ingress and egress in case of emergency. This is an important step for providing resident safety during constructionthe phase."
21
By staging the work in a way that will require residents to only make one relocation, the impact on individuals will be much more manageable, and all needed services will continue as usual.
A Special Care Center remodel committee has gathered periodically throughout the first half of the year to bring original plans back to life, and a construction "kick off" meeting with the project architect and engineer has officially reignited a timeline for work to get under way. Construction is expected to commence in November or December 2022.
Butterfield CEO Quintin Trammell is involved with every step of the process, working with the project architect, engineer and interior designer, as well as BTV Director of Healthcare Services Jay Green and BTV Director of Facilities Joe Perme. Trammell said, "This project is important to provide a better living environment for our Butterfield residents, and we are very happy to have our long-awaited plans underway again."
If you or someone you know would like to discuss making a tax-deductible gift designated for this project, please contact Quintin Trammell org.qtrammell@btvillage.atDependingupon the amount of a charitable gift, multiple
The design of the Special Care Center features three residential houses and and a dining area. Each house will have a unique theme and color palate to help visually orient residents as they move throughout the center. Construction is set to occur in stages, with the project completing House 2 and House 3 first and finishing House 1 last. Included in the remodel will be all new flooring and paint, updated furniture and art, curtains and window treatments, updated shower areas, lighting and signage. If budget allows, additional cabinet work may be possible as well as the purchase of new wardrobes for each resident room.
Butterfield Trail Village began making plans in 2019 to implement an array of cosmetic updates to its Special Care Center, home to residents who require specialized memory care unique to management of cognitive disorders like Alzheimer's disease and various forms of dementia. The upgrade project was delayed due to the Covid-19 pandemic and the lengthy duration of challenges – ranging from patient health and safety-related necessities to supply chain and labor disruptions. Fortunately, circumstances have turned a corner, pushing this important project back on track to move forward.
VILLAGE SPOTLIGHT
GoalsGlucose Beating the Blood Sugar Blues
FITNESS & WELLNESS
Brain health and its influence on overall wellbeing is a major focus in Butterfield's fitness program. In September, Fitness & Wellness Director Jennifer Neill will present a two-part series about blood sugar's effects on the body and what anyone can do to optimize their glucose levels. Her talks will discuss and offer guidance from instant best-selling book
According to the Centers for Disease Control and Prevention (CDC), 13% of adults in the United States already live with diabetes, and an additional 34.5% have prediabetes. This means nearly half of our country's population also has a higher risk of getting Alzheimer's disease or other types of dementia later in life. Extensive research shows that when cells don't utilize insulin properly, the actual workings of the brain are negatively impacted. High blood sugar can lead to an accumulation of beta amyloid protein that blocks signals between the brain's nerve cells, a key characteristic of Alzheimer's.
Glucose Revolution: The Life-Changing Power of Balancing Your Blood Sugar by Jessie Inchauspe. In preparation for the series, Neill wore a NutriSense continuous blood sugar monitor to track her own body's data 24/7, while working with one of the company's dieticians. She will share what she learned and suggest what others can do to see positive results. For those who plan to attend the presentations, Neill suggests obtaining a copy of Inchauspe's book to read up on the subject in advance and be prepared with questions.
wellbeing. When a body's glucose is at optimal levels, it is easier to maintain a healthy weight, sleep is improved, skin ages more slowly and even mood stabilizes. High blood sugar symptoms such as fatigue, cravings and even wrinkles are not desirable – but the likelihood of much more critical conditions like prediabetes, type 2 diabetes, heart disease, stroke and even dementia can increase if glucose is not kept in check.
IsPickleballBack!Astheweathercoolsdown,thefunonourimprovisedpickleballcourtisheatingup.Thisfast-pacedmashupoftennis,badmintonandping-pongequalsagameenjoyedbyallagesthroughouttheUnitedStatesandCanada–eventakingovercruiseships!Noexperience?Noworries.JoinyourneighborsbytheBTVgardenonWednesdaymorningsinSeptemberforagreattimeandphysicalactivitythatdoesn'tfeellikework. 22 BUTTERFIELD LIFE SEPT+OCT 2022
Thankfully, there is good news. Any person can take simple steps to implement a number of things each day that can dramatically improve blood sugar levels. Much of taking control of glucose hinges on how we eat and move. Many tactics are surprisingly easy – such as eating a small dinner salad before consuming carbs, eating more grains and fiber, staying well hydrated to flush excess sugar out of the kidneys and taking just a 10-minute walk after a meal.
Blood sugar has a remarkable influence on the quality of our health, according to mountains of evidence proving tiny glucose molecules in our blood have the power to wreak havoc on both our physical and mental
1685 E. Joyce Blvd. Fayetteville, Arkansas (479) 973-2265 AdvancedSkinMD.com • 479.718.7546 1444 E. Stearns St. • Fayetteville EXPERT SKINCARE FOR YOUR ENTIRE FAMILY Only half a mile from Butterfield Trail! Tickets On Sale Now! / sonamusic.org / 479.443.5600 Symphony of Northwest Arkansas Paul Haas, Music Director Imagine Big Sponsored by Alan & Sherri Lamb and Mary & Dr. George Benjamin Jessica Meyer – Go Big or Go Home Dmitri Shostakovich – Cello Concerto No. 1 Julian Schwarz, cello Modest Mussorgsky – Pictures at an Exhibition OCT 29, 2022 7:30PM Walton Arts Center BUTTERFIELD LIFE SEPT+OCT 2022 23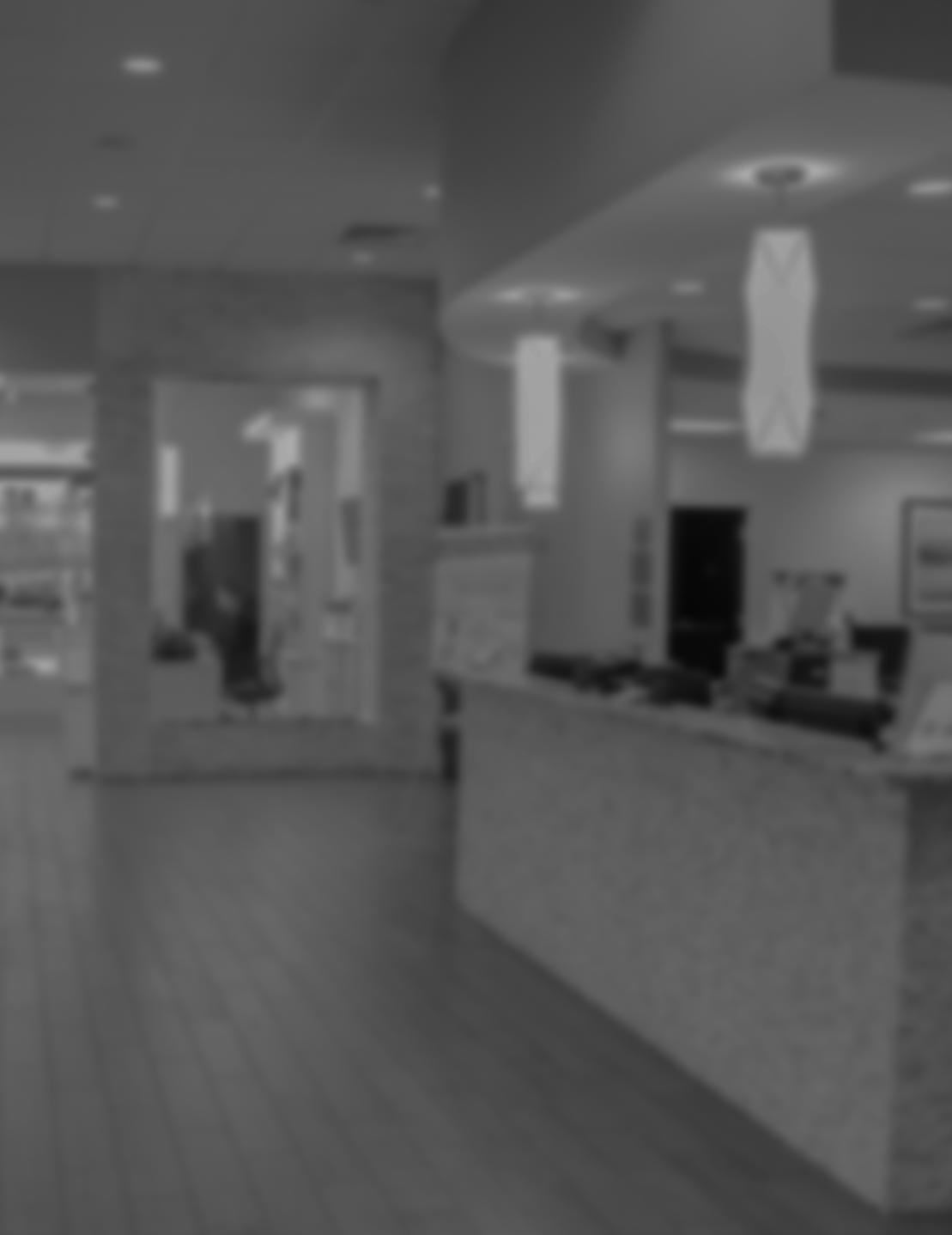 Upcoming Events 495 W D ic kso n S t , Fayet tev ill e, A R 72701 waltonartscenter.org | 479 443 560 0 A mina Fig ar ova Q uintet W inn ie the Pooh The N utcr ac Cker h ic a go Series Sponsor s: West Street Live is presented by Neal Pendergraf tBob & Beck y A lexa nd er | Friends of B HerbSEPTEMBERroadwayAlpert& Lani Hall Sept. 15 Pretty Woman: The Musical Sept. 20-25 | 8 shows! The Robert Cray Band Sept. 27 TheOCTOBERTexas Gentlemen Oct. 6 Amina Figarova Quintet Oct. 8 Legally Blonde The Musical Oct. 14-16 | 4 shows! Aida Cuevas Oct. 20 | Tickets $10! Winnie the Pooh Oct. 21-22 | 4 shows! Aquila Theatre's Pride & Prejudice Oct. 27 | Tickets $10! Cate Brothers Oct. 28 Hocus Pocus Oct. 30 | Tickets $10! The Rocky Horror Picture Show Halloween Party Oct. 31 NOVEMBER Chicago Nov. 8-13 | 8 shows! Gaelic Storm Nov. 15 Delfeayo Marsalis and the Uptown Jazz Orchestra Nov. 20 | Tickets $10! Canada's Royal Winnipeg Ballet's The Nutcracker Nov. 25-27 | 4 shows! A Conversation with Fran Lebowitz Nov. 29 Get ready for the excitement!