Adult
Prospectus
british-study.com
London | Brighton | Manchester | York
2023
Great Things Start Here
At BSC Education our vision is to provide customers with stepping stones to their future by delivering outstanding and transformational learning experiences.
&
02
Accreditations
Memberships
03 Contents Great Things Start Here 02 Choose BSC 05 Student Stories 06 Accommodation 08 Our Courses 10 Study Journey 12 Progress Guarantee 14 Skills for Success Series 16 Exam Preparation 18 Specialist Courses 20 Course Location Overview 21 Our Colleges 22 London 24 Brighton 26 Manchester 28 York 30 More from BSC 32 Terms and Conditions 34 Frequently Asked Questions 36 Discover More 37
At BSC Education you will benefit from a learning experience that will set you on the path to a bright future. We inspire and support you to accomplish more. Wherever you want to go, we can help you get there. Great things start here…
Choose BSC
Prepare for career success
Speaking English is essential to succeed on the international stage. But the modern workplace demands more than that if you really want to shine. That's why we've developed our Skills for Career Success course to give you the qualities that will increase your employability and take your career to the next level.
Experience educational excellence
Getting into the right University and securing a good qualification is a key part in your path to success. When you choose BSC, you can rest assured that you are studying with a highly rated college with an emphasis on exceptional quality teaching. With our Skills for Academic Success course we can also prepare you to excel in your education.
Live life to the full
We believe that education is about more than just a classroom. It's about the opportunity to have incredible experiences in some of the UK's most iconic destinations. So, when you study at BSC, we have Student Experience teams in every college to help you get the most out of your time with us.
Meet the world
International connections are increasingly important in the modern world and at BSC you'll have the chance to meet people from all over the world. We see ourselves as a global, connected community and our extensive network of successful alumni is testament to that approach.
Feel supported
Student welfare is of paramount importance to us. We have a welfare focused team in each college to assist students with any problems or queries. From practical things like finding a doctor and opening a bank account through to more pastoral care such as settling in to a new home or homesickness, our teams are there to look after you.
05
We're here to help you achieve great things… Student Success Stories
Leticia, Brazil
BSC York
"The city is incredible. York has great diverse attractions that we can go to...I love how friendly they are".
"Our teachers were really, really nice - maybe perfect. I'm not exaggerating! They are curious about our mentality, our culture & encourage us to speak a lot. This has helped me speak much more easily."
Ginji, Japan
BSC Brighton
"When my experience here started it was very different for me because it was the first time I left home and my family and I am generally shy -but here it has been very easy!
I feel different, I can speak in the college without being shy and this experience has made me more confident!
Learning a language is difficult but not impossible and I feel I can now speak English in a similar way I can speak French.
I have made friends and I love the city. It's been a very important experience and it has helped me understand a lot of things about myself!"
Tasnim, France
BSC Central London
"Studying English is very important for my job. I chose this school because the teachers are very helpful. The classes are dynamic. I live with a host family and they are so cute with me!"
Yazna, Chile, BSC Manchester
06
"You can learn a lot and I think it's nice that you can see the teachers are really interested in our progress and I appreciate that. The teachers are very understanding and if they notice that you need more practice, for example in grammar, they will give you more practice on that".
Julia, Switzerland
BSC Manchester
Benjamin, France
BSC Brighton
'I'm working but still need to improve my language & soft skills for my job & for my studies as I will restart at university & get ready for my PhD & for that I will need some stronger English language skills & so it was necessary to come back to England & find a good English school. In Brighton, I will take away some new skills thanks to my teachers. I have improved a lot my pronunciation & my speaking in general, a lot of interesting topics & some really good feedback I got from my teachers during the whole course.'
Soma, Japan, BSC Manchester
Nour, France
BSC Manchester
"I really like this school, the teachers are great. They are so kind and friendly and they are always helping me if I don't know something. I have made many new friends here and it's so nice. It is very interesting because many people in the school are from other countries and when you talk to them in your class you can know things about other countries. It is very nice and a great experience for me".
Liliia, Ukraine
BSC Manchester
"I love that the school has a lot of different little rooms for the students to be in: some to study, one to eat all together, a quiet room…a room for everyone to feel comfortable in."
Tanja, Switzerland
BSC York
07
"You have to choose BSC! It's really friendly and you can improve yourself, not just your English. You can meet wonderful people"
"There are many students from other countries and so I have heard a lot of things for the first time that I didn't know".
Accommodation
Homestay Hosts
Living in homestay accommodation can be one of the most rewarding and interesting parts of your experience. You will have the chance to live in a home environment and experience the culture first hand.
Homestay
Available: all locations
Single or Twin room in a family home, with access to a shared bathroom.
Homestay +
Available: all locations
Single room in a family home, with access to an en-suite or private bathroom.
Student Residence
Available: all locations
Make friends and enjoy a vibrant social life in an international student residence.
Our residence options are either within walking distance to our colleges or are easily accessible via public transport.
Shared House Available: London
In the house you will share facilities with other adults who may be studying or working. Some houses offer the option of a private bathroom. A shared house is perfect for those seeking a taste of independence in their chosen city.
08
We are proud to offer high-quality accommodation during your stay with us. During the first week and throughout your stay with us, we will make sure you feel happy with your accommodation and comfortable in your chosen city.
For full accommodation details and to see options available at all our colleges please visit www.british-study.com Vita, Manchester
09
Britannia Study Hotel, Brighton
Vita, London
Vita, Manchester
Vita, Manchester
Vita, York
Britannia Study Hotel, BrightonVita, York
Vita, York
Our Courses
Over the next few pages you can find more information about our General English, Exam Preparation and specialist courses to help you make the right choice.
All courses include:
report
tutorial
of attendance
10
We offer a broad range of courses that have been carefully designed to cater for all needs and objectives.
Course materials Personal myBSC account First-day placement test Collaboration Hub Communication workshops Job club workshops Progress
1-to-1
End-of-course report BSC certificate
Our Courses at a Glance
General English
Page 16
From breakthrough to advanced, our General English courses give you the skills you need to communicate with confidence.
Skills for Career and Academic Success
Page 16-17
Real-world preparation and development to enhance your communication skills for work or study. A perfect accompaniment to our General English programme.
Exam Preparation Courses
Page18-19
Intensive or with a General English component; we offer courses to help you pass the exam you need for study, work or personal achievement.
English for Specific Purposes
Page 20
Focused English courses helping you to develop your vocabulary and communication skills with particular careers and interests in mind.
One-to-One*
Private lessons are available at all colleges to suit your needs and daily routine. Lessons are 60 minutes long and the content is agreed between student and teacher.
50 minute lesson time Interactive lessons Individual assessment Progress tracking & guarantee
myBSC:
This online study platform is your portal to the BSC world. Ideal for practice and self-study before, during and after your stay. You can:
• Build your study skills pre-arrival
• Complete your pre-arrival level test
• Develop a study plan
• Track progress and view tutorials
• Access exam practice material
• Keep practising and improving post-departure
Qualified & professional teachers
Real-world tasks Learning outside the classroom myBSC online study platform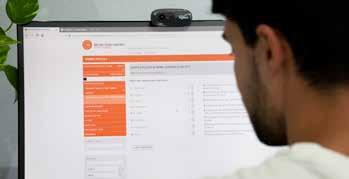 11
50
Your Study Journey
Your Great Things Start Here experience begins before you arrive, continues throughout your time with us and carries on long into the future. We have added personal touches to enhance your overall experience and make you feel special at every stage of your journey.
Getting to College
Our teams are committed to ensuring that you have a safe and problem-free journey to college on your first day. You will receive detailed information about your journey to college and our Student Experience teams are available to help and support you if you have any problems getting to college on your first morning.
1 2 3 4
Book your course Start studying
You can now start using myBSC to take a level test and create your personalised study plan.
Welcome Activity
Arrival at your destination
Arrive on a Saturday to ensure you have time to settle into your new home.
Welcome activity
It is important to us that you feel welcomed, supported and excited from the moment you arrive. On the Sunday before your course starts, you are invited to take part in our welcome activity to meet other students and get to know some of our team. There is also Tea & Biscuits on Tuesday where you have the opportunity to meet and socialise with teachers and students from different classes. You can continue to socialise with students and practice your English by signing up for our weekly activities programme.
Your first day
We're here to help you find your way.
You will be warmly welcomed by our team and shown around the college. You will complete a placement test to assess your level and will be in class by the first break.
12
Student Ambassadors
Our Student Ambassadors will welcome you on your first day and are here to offer you support and give you advice. They are an integral part of the BSC family and work closely with the Student Experience team to ensure that you feel supported and have a memorable experience at BSC.
Keeping in Touch
Our students tell us they make friends for life at BSC so we want to make it easy for you to keep in touch with the people you meet during your trip. You will be able to connect with other students and receive updates from our team through our BSC alumni group once you leave.
As well as having access to myBSC for 3 months after you leave, you can also book online lessons or or discuss your future language requirements on a video call with one of our team members.
5 6 7 8 9
First week at college
Our Student Ambassadors will welcome you and are here to offer you support and give you advice. We offer welcome activities to help you meet other students.
Continued engagement Communication workshops to help you with your career, pronunciation and communication skills. Practise your English on the social programme and in day to day life.
Continued learning
Regular tutorials with your teachers. Monitor your study plan with myBSC.
Graduation
Receive your certificate and end of course report. Celebrate your achievement with a graduation ceremony at your college.
Keeping in touch
13
BSC's Progress Guarantee – our pledge to your success
At BSC we are 100% committed to your success. Over several years we monitored and tracked the progress of our students and then conducted some in-depth analysis of the data. This means we are confident we know what it takes to improve and reach the level you are capable of. Our teaching methods and co-curricular activities are designed to help you reach your goals, so if you commit to following your personal learning plan and the actions outlined below, we will guarantee that your English level will improve in the specified timescale.
What you will do:
What we will do:
• Pre arrival placement test, with further checks on arrival
• Create a Personal Learning Plan (PLP) with you
• Provide weekly progress tests to consolidate learning and end of level tests
• Give you a one-to-one tutorial every 4 weeks to review and update your PLP
• Put on a varied and focused calendar of workshops and social activities
>Action 1: Attendance – to learn and improve, you need to be in class. To guarantee your progress you must attend a minimum of 95% of your lessons.
>Action 2: Participation – by actively participating in all class activities, and regularly joining our communication workshops and social programmes (three per week minimum), you will put your language into practice and definitely improve. We ask you to maintain a score of 9/10 for class participation.
>Action 3: Demonstration – show us what you can do, and see your progress for yourself! Regular use of myBSC and completion of all homework tasks will guarantee your improvement.
If you undertake the above actions, and your English does not improve accordingly*, we will offer you 4 weeks of free tuition (20 lessons per week), plus a two-hour one to one academic coaching session in order to maximise your progress further.
*attainment concerns must be raised with the Director of Studies at least 2 weeks prior to departure
14
Progression Timelines
EXAM
Elementary (A1/A2)
10 WEEKS
Pre-Intermediate (A2+)
10 WEEKS
Intermediate (B1)
WEEKS
Intermediate Plus (B1+/B2)
WEEKS
Upper Intermediate (B2/B2+)
WEEKS
Advanced (C1)
WEEKS
Proficient (C2)
IELTS 0-2.5
TOEFL iBT 8-23
IELTS 3.0-3.5
TOEFL iBT 24-56 Cambridge A2 Key IELTS 4.0-5.0 TOEFL iBT 57-86 Cambridge B1 Preliminary B1 Business Preliminary
Elementary (A1/A2)
12 WEEKS
Pre-Intermediate (A2+)
12 WEEKS
Intermediate (B1)
12 WEEKS
Intermediate Plus (B1+/B2)
IELTS 5.5-6.5
TOEFL iBT 87-109 TOEIC 785-944 Cambridge B2 First
12 WEEKS
Upper Intermediate (B2/B2+)
IELTS 7.0-8.0 TOEFL iBT 110-120 TOEIC 945-990 Cambridge C1 Advanced IELTS 8.5-9.0 Cambridge C2 Proficiency
WEEKS
Advanced (C1)
WEEKS
(C2)
15
10
10
10
10
10 WEEKS 20 WEEKS 30 WEEKS 40 WEEKS 50 WEEKS 60 WEEKS 25/30 LESSONS PER WEEK
12
12
Proficient
12 WEEKS 24 WEEKS 36 WEEKS 48 WEEKS 60 WEEKS 72 WEEKS 20 LESSONS PER WEEK
General English and Skills for Success
Whether your goal is to communicate effectively, progress your career or enter the academic world, our interactive courses will not only improve your English skills but ensure you have a lot of fun along the way.
KEY FACTS
Start dates: every Monday
Course levels: Breakthrough* to Advanced (A1 to C1)
Maximum class size: 14
Minimum course length: 1 week
Minimum age: 16
Lesson duration: 50 minutes
Number of lessons: choose from 20, 25 or 30 lessons a week
*Breakthrough level is available in London, Manchester and York.
MORNING CLASSES
Morning classes are based around a course book, followed by a fluency-focused Speaking & Listening lesson.
20 min BREAK
09:00 - BEGINS
COURSEBOOK
Monday to Friday mornings you work with a coursebook and cover all English language skills and systems. This provides you with a varied and engaging syllabus. Teachers and students plan together to ensure everyone's needs are met.
11:50 - FINISHES
10 min BREAK
12:00 - BEGINS
SPEAKING & LISTENING
The lunchtime lesson provides an opportunity for fluency practice with lots of communicative activities. You will receive feedback from your teacher that develops your confidence in dayto-day speaking and listening transactions.
12:50 - FINISHES
13:30 - BEGINS
SKILLS FOR SUCCESS
AFTERNOON CLASSES
Our afternoon classes are suitable for anyone and everyone who wishes to further develop their English in a post-pandemic, 21st century context.
10 min BREAK
The first session combines use of a coursebookdesigned by BSC, for BSC students, in collaboration with our partners at National Geographic Learning - with group and individual projects such as presentations, podcasts and infographics.
14:20 - FINISHES
14:30 - BEGINS
SKILLS FOR SUCCESS
The second session allows students to focus on their particular areas of need; taking their projects and language use even further and demonstrating their progress through the creation of digital portfolios.
15:20 - FINISHES
16
BOOK FOR 2023! The Skills for Success Series
Using material from National Geographic Learning, these two bespoke courses have a primary focus on the skills and learning strategies required for academic and career success in a post-pandemic world.
These dynamic, student-centred classes will allow you to develop your creative and critical thinking, collaboration, problemsolving and communication skills.
The Skills for Success series makes up the afternoon lessons of our intensive courses but can also be booked as a tenlesson per week stand-alone course.
Start date: every Monday Course length: minimum 1 week
SKILLS FOR CAREER SUCCESS
Skills for Career Success develops the confidence and skills you need to express yourself powerfully in English and is ideal if you wish to enter the world of work or advance your career at home or abroad.
SKILLS FOR ACADEMIC SUCCESS
Skills for Academic Success prepares you to work effectively and confidently in an academic setting and is ideal if you wish to continue your studies in an English speaking environment or prepare for an exam.
Exam Preparation Courses
IELTS for university access, Cambridge to enhance your CV, OET to kickstart your career in healthcare - whatever exam you plan on sitting, BSC has a course to help you practise and prepare.
IELTS preparation
Start Date: any Monday, or specific start dates in Brighton
Course Length: minimum 1 week
Min. Level: B1
Available in: all locations
The IELTS (International English Testing System) test gives you a globally recognised qualification to help you access university courses or obtain a visa to study.
Course components: 20 morning lessons dedicated to the skills, language and exam practice you need to achieve your desired result.
Add 10 afternoon lessons of Skills for Academic Success to fully prepare yourself for the exam, university and future study.
Cambridge Exam Preparation Courses
B2 First (FCE) and C1 Advanced (CAE)
Start Date: check specific location
Course Length: 6 or 4 weeks
Min. Level: FCE = B2 CAE = C1
Available in: London, Manchester, York
Internationally recognised certificates of English language proficiency, these qualifications help enhance your CV and university applications and can provide a real focus for personal growth and achievement in your language-learning journey.
Course components: 20 lessons of General English plus 10 exam focused lessons in the afternoon with further guidance for self-study and revisions.
18
General English Plus Exam Preparation
Start Date: any Monday
Course Length: minimum 1 week Min. Level: B1
Available in: all locations
Combine General English with focused One-to-One lessons - our experienced teachers can help you prepare for any exam you hope to take, all year round.
Course components: 20 lessons of General English plus one two-hour private lesson per week. Guided study advice and exam practice will also be provided.
OET (Occupational English Test) Preparation
Start Date: first Monday of the month
Course Length: minimum 1 week Min. Level: B2
Available in: Manchester (our Premium OET Preparation Provider & Exam Centre)
Used to assess the medical English skills of healthcare professionals around the world, our preparation course gives you a better understanding of what you need to pass this exam. Using OET material from respected publishers as well as bespoke
content created in-house, our professionally qualified and experienced teachers will plan the lessons to ensure you get personalised feedback and support on the specific areas you need to improve before your test day.
Course components: 20 morning lessons dedicated to the skills, language and exam practice you need to achieve your desired result.
Add 10 lessons of Skills for Success to fully prepare yourself for the exam and your future career.
19
ESP Courses
English for Specific Purposes
These two-week courses focus on specific careers and areas of interest. Intensive in nature, you will spend 25 lessons per week in the classroom and 5 lessons on visits, tours and research, plus some guided study and homework tasks. You will gain new vocabulary and real-life project experience to help develop confidence and expertise in the language required to succeed in these fields.
English for Tourism and Hospitality
Start Date: check specific location Course Length: 2 weeks Min. Level: B1+ Available in: York and London
A perfect course for anyone who works in hotels, restaurants, retail and tourist attractions that wishes to improve their English in order to better welcome, understand and problem solve for their guests and customers.
English for Art and Cultural Studies
Start Date: check specific location Course Length: 2 weeks Min. Level: B1+ Available in: Brighton
For the budding art critic, cinephile or all-round culture vulture – this course will expand your vocabulary and give you the opportunity to review, critique and converse confidently in all things art and culture.
English for Social Media Marketing
Start Date: check specific location
Course Length: 2 weeks Min. Level: B1+ Available in: Manchester
This course will help those who need to use appropriate English when posting on social media. Whether it's to promote a small, independent business, or as part of a job for a large corporate organisation, this course will give you confidence to use English accurately and professionally in this rapidly developing area.
English for Business Professionals
Start Date: check specific location
Course Length: 2 weeks Min. Level: B1+
Available in: Manchester
This course will suit all those who work in a more formal business environment, who need the vocabulary and reallife practice to feel confident using English in their daily tasks. Learners will explore situations such as meetings and networking, writing emails, reports and proposals. Feedback will also be given on sample work documents through homework projects and assignments.
20
21 Course Location Overview Course Name London Brighton Manchester York General English ✓ ✓ ✓ ✓ IELTS Preparation ✓ ✓ ✓ ✓ OET Preparation ✓ Cambridge B2 First Preparation ✓ ✓ ✓ Cambridge C1 Advanced Preparation ✓ ✓ ✓ Skills for Academic & Career Success ✓ ✓ ✓ ✓ English plus Exam Preparation / plus Private Lessons ✓ ✓ ✓ ✓ Private Lessons only ✓ ✓ ✓ ✓ English for Tourism and Hospitality ✓ ✓ English for Arts and Culture ✓ English for Social Media Marketing ✓ English for Business Professionals ✓
Learning English in the UK
The UK is the number one choice for international students who want to learn English. With BSC you can choose from our selection of colleges in some of the UK's most iconic cities. Great things start here…
Key for College Facilities
Central Location
Outdoor
Club
Hub
22
Job
Roof
Terrace
Student
Resource Centre
Collaboration
Space Academic Workshops Specialist Teacher Training Centre
Glasgow
Arthur's Seat
Edinburgh Newcastle
Edinburgh Castle
Lake District
Durham Manchester
YORK
Famous for: Medieval history, chocolate and great street names including Whip-Ma-Whop-Ma-Gate.
MANCHESTER
Famous for:
World famous football clubs, industry and iconic music scene. The city's emblem is the busy worker bee.
Liverpool
The Peak District
Leeds Snowdon National Park
Birmingham
The Cotswolds
Choose BSC York for: A friendly College in an historic British city.
Choose BSC Manchester for: A highly rated College in the UK's home of sport, music and innovation.
Bath
Stratfordupon-Avon Stonehenge
Cambridge Windsor Castle
Luton Stansted
Oxford
LONDON
Heathrow Gatwick
Canterbury Bristol
BRIGHTON
Seven Sisters Country ParkCornwall
Famous for: The Pier, the seaside and fish & chips.
Choose BSC Brighton for: A welcoming College in a truly international city.
Famous for: Historic landmarks, red double decker buses and a world-leading theatre district. 40% of London is green space and open water.
Choose BSC London for: A vibrant College in this bustling and cosmopolitan capital city.
23 Loch Ness
BSC Central London
There's no place quite like London; full of history, heritage and culture combined with an eclectic mix of people. Whether you're looking for shopping, restaurants, nightlife or famous landmarks and museums, London really has it all.
World-famous landmarks
Exciting capital city Multicultural character
24
Immerse yourself in this bustling city and discover why 9 million people call London home.
North Building, Staple Inn Buildings, 335 High Holborn, London, WC1V 7PX
Great things start at BSC Central London
Set in the heart of this dynamic, cosmopolitan city, BSC London is just a short walk from world-famous sites including Covent Garden, Oxford Street, the British Museum, St Paul's Cathedral and The River Thames.
Nearby:
Shops and Restaurants: 2 minutes
British Museum: 15 minutes
Tube stop: in front of college Covent Garden: 15 minutes
Leather Lane and Hatton Garden: 8 minutes
College Facilities
Central Location Job Club
"It's a college full of lively people! We had fun together and learned about each others' cultures and languages! Everyone is so open minded and I was surprised with myself that I managed to make friends so easily and socialise -which is usually difficult for me! I am very happy I decided to come here.
BSC Central London student Giorgia, Italy
Social Programme:
The college runs a varied weekly social programme. A typical month can include boat tours on the River Thames, visits to the British Museum, Natural History Museum, or Science Museum, and walking tours of the city.
Accommodation:
Student Residence, Homestay and Shared House options available. Visit our website for further details.
Top 10 Nationalities at
BSC Central London France
Brazil Germany
Collaboration Hub Student Resource Centre Academic Workshops India
Japan
Saudi Arabia
Italy Switzerland
Spain Turkey
25More information about BSC Central London can be found online at www.british-study.com/london
BSC Brighton
Brighton is a vibrant seaside destination full of culture, unique attractions and exciting festivals for you to discover. Wander through its quirky lanes, enjoy afternoons at the beach or take part in the city's frequent activities and events. Often known as 'London by the sea', you'll find plenty of fantastic places to eat and drink here. Plus, if you want to experience the real London and all its famous attractions then you can be there in less than an hour by train.
Lots of festivals and events
Seaside location
Lively and welcoming
26
Soak up the atmosphere at this famous seaside city whilst making friends from all corners of the globe.
Vantage Point, New England Street, Brighton, BN1 4GW
Great things start at BSC Brighton
BSC Brighton is just a short walk from Brighton train station and has a wide range of shops and restaurants in nearby Seven Dials.
Nearby:
Bars and cafés 5 minutes
Brighton Pier 20 minutes
Brighton train station 8 minutes
Royal Pavilion 9 minutes
North Laine 11 minutes
College Facilities
Workshops
'We get asked what we want to practise, so speaking, reading, or listening. Our teacher tried to do the course so we practise our favourite part of English, and I think that worked very well. Our teacher really loves to teach, he lives for this language.'
BSC Brighton student Adrian, from Germany
Social Programme:
Our weekly social programme offers a wide range of events. Whether it's walking tours of the city, attending festivals and events, or showing students where the best cuisine can be found.
Accommodation:
Student residence and homestay options available. Visit our website for further details.
Top 10 Nationalities at BSC Brighton
Brazil Germany
France
India
Italy Switzerland
Japan Saudi Arabia
Spain Turkey
27More information about BSC Brighton can be found online at www.british-study.com/brighton
Central Location Job Club
Collaboration Hub Student Resource Centre
Academic
BSC Manchester
Everyone from Manchester will tell you it's the best city in the world and it's easy to see why. The city's symbol is the bee, representing the energy, community and spirit that you'll find here. Known as the 'capital of the North' Manchester boasts two of the biggest football clubs in the world (City and United) and is home to MediaCityUK – an international hub for technology and innovation. There is a thriving music scene to enjoy as well as a wide variety of bars, restaurant and activities.
Hub of sports, technology & innovation
28
Lively city centre Thriving music scene
Manchester is known for many things: industry, science and academic achievements, world famous bands and of course, football!
7 Chatham Street, Manchester, M1 3AY
Great things start at BSC Manchester
Located in the centre of Manchester, our college is the perfect place to study English whilst experiencing life in a lively and exciting location. This is a newly converted historic building with bright and spacious classrooms. BSC Manchester also boasts an impressive rooftop terrace! Students enjoy relaxing in the Collaboration Hub and also exploring the many cafés and restaurants nearby.
Nearby:
National Football Museum 14 minutes
Manchester Cathedral 14 minutes
Manchester Art Gallery 8 minutes
Islamic Centre and Mosque 4 minutes
Piccadilly Train Station 5 minutes
Afflecks Emporium 5 minutes
College Facilities
"I was terrible in English, but now I am better. My experience here is great because I know a lot of new friends and we talk in English. The problem in other situations is that students want to find other Arabic speakers to speak Arabic, but at BSC I find students from other countries and it's really, really great. What's been the best moment so far? All of them!" BSC Manchester student Khalid, from Saudi Arabia
Top 10 Nationalities at BSC Manchester
Social Programme:
There's plenty to do in Manchester and our social programme offers many activities including conversation club, film nights, bowling and visits to galleries and museums. You can also book weekend trips to a range of destinations across the UK.
Accommodation:
Student residence and homestay options available. Visit our website for further details.
manchester
Italy
Brazil France Switzerland
Saudi Arabia
Spain
Japan Turkey
Kuwait Thailand
29More information about BSC Manchester can be found online at www.british-study.com/
Central Location Student Resource Centre Specialist Teacher Training Centre
Collaboration Hub Job Club Roof Terrace
BSC York
The city of York is bursting with history, from its narrow cobbled streets to its ancient city walls and the awe-inspiring York Minster. It's a small, friendly city that's easy to get around and students will find a wide range of restaurants, cafés and attractions to enjoy.
Historic city
Easy to get around
Friendly and welcoming
30
Explore the museums, monuments and medieval architecture of one of England's most historic cities.
7 New Street, York, YO1 8RA
Great things start at BSC York
Housed in delightful Georgian buildings on a quiet street in the city centre, our college is the ideal location from which to explore this culturally rich city.
Nearby:
Betty's Tea Room 2 minutes
The Jorvik Viking Centre 5 minutes
York Minster 6 minutes
City Walls 8 minutes
York Mosque and Islamic Centre 20 minutes
Ouse River Boat Cruises 5 minutes
College Facilities
Central Location Job Club
"I really enjoy the atmosphere. As soon as you enter the school you get welcomed and greeted warmly and that makes you feel like home."
BSC York student Nora, from Switzerland
Collaboration Hub Student Resource Centre Outdoor Space Academic Workshops
Top 10 Nationalities at BSC York
Brazil
China
Social Programme:
Every week the College organises a variety of social activities that are perfect for meeting new people and practicing your English. Activities include meals out, museum trips, live music nights as well as theatre and cinema trips.
Accommodation:
Student residence and homestay options available. Visit our website for further details.
Kuwait
Japan
Saudi Arabia
Spain
Italy Switzerland
Taiwan
Thailand
31More information about BSC York can be found online at www.british-study.com/york
More from BSC...
Manchester Exam Centre
Looking to take an English exam? Then choose BSC Manchester. We run regular English exams at our new Manchester college location in a purpose-built exam facility.
BSC Manchester is an established authorised exam centre for Cambridge Assessment English and the Occupational English Test (OET), running examinations throughout the year.
You don't need to attend a course to sit your test at our centre, but students who have had the right preparation are more likely to pass first-time. Check our course pages to find out more about our exam preparation courses.
Why choose BSC Manchester?
• Established exam centre in Manchester
• Rated excellent and fully compliant in our most recent inspections
• Exam dates available throughout the year
• Purpose-built test centre in the heart of the city centre
• Experienced test day team
Every year we help thousands of students achieve their English language goals and succeed in their chosen English exam. You can be next.
Got a question about an upcoming test or want to book online?
visit https://www.british-study.com/en/learners/ language-courses/english-exam-booking or contact exams@bsc-education.com
LanguageCert
BSC is proud to be a LanguageCert Examinations Partner. Through BSC, you can purchase vouchers to book an online or Secure English Language Test (SELT) LanguageCert exam. These exams are recognised by UK Visa and Immigration (SELT only) and by an ever growing number of international Higher Education establishments.
Get in touch today to find out more.
32
University Pathways
Specifically designed for international students looking to continue their education in an English-speaking country or context.
An accredited partner of NCUK, BSC Education is recognised for its outstanding academic and social provision, and offers students a stimulating learning environment on their journey to gaining an undergraduate or postgraduate qualification.
International Foundation Year BSC Central London, BSC Brighton and BSC York are NCUK delivery centres offering the International Foundation Year programme in one or more of three different subject areas: Business, Humanities and Engineering.
The International Foundation Year leads to Year One of a Bachelor's degree at a wide range of prestigious NCUK universities in the UK, USA, Canada, Australia, New Zealand and more. All NCUK Universities have a reputation for quality and excellence all around the world.
Upon successful completion of the programme, international students are guaranteed a place at one of over 45 NCUK Universities. There are thousands of degree courses available for BSC International Foundation Year students to progress to. From the Arts, Humanities and Law to Engineering, Science and Technology through to Business, Finance and Marketing.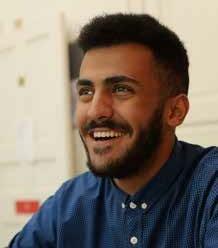 Find out more at https://www.british-study.com/en/ learners/university-pathways
CELTA Courses
A Certificate in English Language Teaching to Adults (CELTA) is your passport to a career in English language teaching anywhere in the world. The Cambridge-accredited course is also suitable for experienced teachers who want to consolidate their core skills and gain a globally-recognised qualification.
With online and face to face options, you can choose between our intensive Fast-track CELTA or part time Flexi CELTA to suit your needs and situation.
Find out more on our website
https://www.british-study.com/en/courses/celta-courses
33
Terms and Conditions 2023
1. CLASS INFORMATION
Courses run from Monday to Friday and are scheduled in the morning and/or afternoon depending on product and location. BSC Education (BSC) reserves the right to change the timetable structure.
BSC reserves the right to use classrooms in alternative premises.
Special focus classes including exam classes, free language workshops and language activities may vary between BSC locations and are subject to change due to availability.
One-to-One lessons are subject to availability and will be scheduled accordingly. Lessons may be offered outside of regular class times and may occur outside of the college premises.
All One-to-One lessons require 72 hours' notice for cancellation, postponement, or changes for a refund. Sessions cancelled, postponed, or changed with less than 72 hours' notice will be charged in full.
One-to-One lessons booked as a course package (15 lessons or more per week), will be treated like all other BSC programmes, and refunded as per standard terms and conditions.
Any class or one-to-one lessons cancelled by BSC will be entitled to a full refund. If a student does not have the required minimum level of English needed to participate fully in a specific course, BSC reserves the right to move the student to an appropriate class.
Where a class is held online, students agree that they will turn their webcam on. Failure to do so may result in removal from the class.
2. PAYMENTS
A 20% deposit must be paid immediately upon booking for all courses contained in this Price List. Some BSC courses may require a different deposit amount. A booking confirmation will only be sent when a deposit has been received. Bank details are provided on the invoice. Payments must be received in full 28 days prior to the course start date.
Bookings made within 14 days of arrival must be paid in full at the time of booking. Payment must include all bank
transfer charges (including intermediary bank charges).
Payment plans are available for courses and accommodation longer than 12 weeks. For further details, please speak with your BSC team.
3. CHANGES TO ENROLMENT
BSC reserves the right to charge an administration fee of £50.00 each time the course, accommodation or centre is changed or postponed after BSC has confirmed the initial enrolment. This also includes requests for changes whilst the student is studying with BSC. A downgrade in course type after booking is considered a cancellation and the same refund policies will apply.
BSC reserves the right to cancel a program at any time. In such an event, any deposits for the impacted program will be refunded without prejudice. These programs will be removed from our online booking form and no separate announcement shall be made. Any students on these courses will be notified in advance.
4. REFUNDS AND CANCELLATION FEES
All refunds will be made to the original fee payer only.
If BSC cancels a programme after a student's enrolment, BSC will refund all monies already paid.
In the event that a refund is due, prorated refunds will be calculated on a weekly basis.
When determining the number of weeks of a student's program, BSC will consider a partial week the same as if a whole week were completed, provided the student was present at least one day during the scheduled week.
All refunds will be made within 60 days of cancellation.
a. Cancellation prior to arrival
Students cancelling courses or accommodation before 14 days prior to the course start date, or students who have had their visa application rejected BSC will refund fees received in full less non-refundable charges (registration fee, accommodation fee, courier fees and student insurance fees), the costs are listed for each college in the price list
Students cancelling or postponing accommodation within 14 days of arrival date, for reasons other than visa denial, will be charged a one-week accommodation fee at the standard accommodation rate in addition to the non-refundable charges (registration fee, accommodation fee, courier fee and student insurance fee).
Non-BSC accommodation (i.e. accommodation booked by BSC through 3rd Party suppliers) may be subject to different cancellation terms. Any accommodation booked through BSC that is not subject to the standard cancellation terms must be cancelled or postponed according to the cancellation terms quoted at the time of booking to avoid a cancellation fee (which may amount to the full stay charge). We remind you that in cases of non-BSC accommodation bookings, a deposit is required at the time of booking and payment in full is required one month prior to arrival. BSC will inform you of the booking terms of your chosen accommodation when confirming the booking.
b. Cancellation after arrival and non-arrivals
Students wishing to leave their accommodation early must give notice in writing 4 weeks' prior to termination. After deducting the price of accommodation used, including the required notice period, charged at standard accommodation rates, students will be refunded the remaining accommodation costs.
If the 4-week notice period is not provided, a cancellation fee equal to 4 weeks of the accommodation cost will apply.
Please note: Certain accommodation options may be subject to alternative cancellation charges. Should these differ from above, students will be notified at the time of booking.
After the start date of a student's course, any lesson hours reduced, cancelled or shortened are non-refundable in the event that BSC receives less than 4 weeks notice of the change.
Students who wish to change location and have not booked on a multi-centre package will not be entitled to a refund should the chosen product or location be offered at a lower price or if the course duration is shortened.
5. ACCOMMODATION
Students arriving at a Residence or Homestay between 22.00 – 08.00 may be asked to book alternative accommodation in a hotel on their first night due to late/ early arrival at accommodation. Some accommodation options may charge late arrival surcharges, this information is available at the time of booking.
Where possible special dietary requirements will be accommodated (fees apply). Availability and any applicable fees will be confirmed upon request. BSC may use carefully selected partners to house students with suitable Homestay providers.
Students who are aged 16 or 17 at the time of booking an adult course unaccompanied by a parent or guardian are required to book either a homestay with Half Board with BSC for the duration of their course or book a BSC Student Residence (available only to 17-year-old students who turn 18 before the start of the Academic year).
6. LEVEL OF ENGLISH
If a student does not have the minimum level of English required to follow a specific course, as determined by the BSC Placement Test, BSC reserves the right to move the student to an appropriate course for their level.
7. VISAS
BSC cannot be held responsible for decisions taken by embassies or immigration officials regarding entry visas or visa extensions.
Visa advice can only be given by the appropriate Embassy, Consulate or High Commission. Students should contact their local Embassy, Consulate or High Commission to ensure they are allowed to enter and study in their chosen location. Students must maintain a valid visa status and their course will be terminated without a valid visa.
It is the responsibility of the applicant to ensure that the most updated regulations/ processes are being followed. BSC cannot be held responsible for any visa regulation changes which occur after the booking has been confirmed in compliance with the then existing regulations.
A visa document courier fee or postal fee
34
is charged each time documents must be sent by courier or post. Please see individual location pages for exact fees.
If a visa application is rejected and we receive written evidence at least 10 days prior to arrival, we will refund the fees received in full, less any bank charges and any non-refundable fees (registration fee, accommodation fee, courier fees and bank charges). Accommodation cancellation fees will apply. Should BSC receive positive visa application results fewer than 14 working days prior to arrival, BSC reserves the right to offer alternative accommodation, which may incur additional charges.
If arrival day is postponed due to a delayed visa application BSC reserves the right to offer alternative accommodation, which may incur additional charges.
In the event that BSC have incurred any charges in reserving the accommodation for the student, BSC reserves the right to pass these charges on.
8. SESSION BREAKS
Session breaks are dependent upon destination, course duration and visa requirements and are subject to BSC session break policy, which can be obtained from your BSC Advisor.
9. PUBLIC HOLIDAYS
All Colleges will be closed on Public Holidays. Colleges do not make up for lessons missed on these dates, with the exception of One-to-One lessons, which will be made up. The Public Holidays for 2023 are 02 Jan, 07 April, 10 April, 01 May, 29 May, 28 August, 25 December, 26 December. There is no refund for lessons missed. Published course start dates fall on a Monday. If this day is a public holiday, the course will begin on the following working day.
10. COLLEGE CLOSURE
ALL BSC colleges will be closed from 24 Dec 2023 – 01 Jan 2024 inclusive.
11. ARRIVAL TRANSFERS
Flight or train details, including arrival time , flight numbers, airline & point of origin and amount of luggage must be advised 7 days prior to arrival in order for BSC to provide airport transfers.
No refunds will be granted on transfers if arrival details are not sent to BSC at least 7 days prior to arrival. Airport transfer fees include a maximum of 1 hour waiting time. Further delays may result in additional charges. Transfer cancellations made within 48 hours of arrival will be charged in full. Students under 18 booked on an adult course and not traveling with a parent or guardian and arriving between 20:00 and 8:00 are required to purchase transfers through BSC.
12. SUPERVISION
BSC will provide additional supervision for 16- & 17-year-old students who book an adult course.
All students under 18 will be required to complete a parental consent form prior to arrival. Please speak with your BSC contact for more details.
13. EXPULSION
BSC has a zero-tolerance policy for discrimination, bullying and harassment in the workplace and the classroom and will expel students for unacceptable or unlawful behaviour. No refund will be given, and any unpaid fees become immediately payable. Repatriation is at student's own expense.
BSC reserves the right to expel students for lack of attendance. No refund will be given, and any unpaid fees become immediately payable. BSC requires that students maintain an attendance level of a minimum of 90%.
Students studying on a UK Student Visa are subject to alternative attendance monitoring.
Students expelled from a BSC course are no longer eligible for BSC accommodation. Standard refund policies will apply.
14. PHOTOGRAPHY & FILMING
Prior to any photography or videos being taken, students will be asked to sign a waiver allowing for their usage, storage or transfer internationally by BSC, or by a third-party agent, for promotional purposes including printed and online marketing materials and on any social media network without further consent or notification. If students do not wish to participate, BSC will respect their
wishes and ensure that they are absent from the photograph/video, and that their course is not negatively impacted.
15. HEALTH DECLARATION
It is recommended that students willingly choose to disclose any mental or physical illness, allergy, disability or condition that may impact their ability to successfully complete their programme, the wellbeing of any other student or staff member, that may require monitoring, treatment or emergency intervention during the student's period of enrolment, or that may require special accommodation. BSC will not discriminate on the basis of any above-mentioned conditions and will provide reasonable accommodation to meet all students' needs. Nevertheless, BSC reserves the right to terminate a student's enrolment if the student's participation represents a risk to their, other students' or staff members' health and safety, or if, notwithstanding reasonable accommodations, in the opinion of BSC, the student's physical or mental condition makes the student unable to successfully complete their programme. Refunds will be provided based on standard refund schedules as per terms and conditions.
16. DAMAGE TO PROPERTY
Students must pay the full cost of any damage they wilfully cause to College or Accommodation property.
17. INSURANCE
Before the students arrive in the UK, we strongly recommend that they take insurance for their own financial and personal security. Students can take out their own insurance or take out the international student policy offered by Endsleigh Insurance, via BSC, which has been specifically designed for overseas students studying in the UK.
Insurance is available from £8 per week. Organising this is extremely easy and can be done at the same time as booking the course. For detailed information on the insurance policies above, please contact BSC.
18. LIABILITY
BSC and its employees and representatives will not be liable for loss, damage or injury to persons or property howsoever caused, except where liability is expressly imposed by law. BSC will not be liable if any service contracted to be supplied by BSC becomes impossible to supply for any reason or any cause outside the control of BSC.
19. FORCE MAJEURE
BSC will not be responsible for any failure to comply with any of its obligations (and therefore shall not be required to provide any compensation) if the failure is the result of any cause beyond BSC's reasonable control. BSC shall not be responsible for any costs incurred by or on behalf of the student as a result of any such occasion. Such instances include but are not limited to; war, threat of war, riot, civil strife, industrial dispute, terrorist activity, natural or nuclear disaster, unusually adverse weather conditions and infectious diseases.
20. APPLICABILITY
BSC Terms and Conditions are applicable to all students and agents representing students.
21. REISSUING LOST/MISPLACED STUDENT CERTIFICATES
Paper reprint £40.00
Electronic files £10.00
22. VALID PRICES
Prices are valid for courses commencing 1 January 2023. Prices are subject to change without notice and will be confirmed upon booking.
23. TERMS AND CONDITIONS
The current BSC Terms and Conditions supersede any previous Terms & Conditions that were applicable at the time of student's booking. The most up to date terms and conditions can be found at https://www.british-study.com/en/ booking-terms-conditions
The BSC Terms and Conditions are applicable to all students, agents and third-party bookers.
35
FAQs
Here are some of the most common questions. For anything else please get in touch.
When can I start the course?
The majority of our courses start every Monday throughout the year.
How long can I study for?
The minimum is 1 week but you can study for as long as you want – up to 1 year if you wish!
What is the minimum age?
16 years old. Please note that there is an additional Student Support supplement (£15 per week) for all 16-17 year olds.
How do I book my course?
You can easily book and pay for your course online. Alternatively, you can contact us on info@british-study.com for a list of authorised BSC representatives in your country.
Do I need to pay a deposit?
Yes. We ask for a deposit of 20% to secure the course and accommodation if you require it. Full payment must be received in full 28 days prior to the course start date. Bookings made within 14 days of arrival must be paid in full at the time of booking.
Do I need a visa to study at your college?
Your course length, type and place of study affect which visa to apply for. Please consult the British Government website or check with a British Consulate or embassy in your country of residence.
How many students are there in each class?
We have a maximum of 14 students per class.
Where do the other students come from?
From all over the world! We have students from Europe, South America, Asia and Africa. Depending on the time of year, we have up to 35 different nationalities in our colleges at any one time!
Tell me about your teachers
We select our teachers very carefully. They are all professionally qualified and experienced in teaching English as a foreign language and all have many more skills that they bring with them to the classroom. Our teachers bring energy and enthusiasm to their lessons, making your language learning journey stimulating and enjoyable.
Are all course materials included?
Course materials for General English Classes are available for use while studying at BSC. Students studying Skills for Success receive a book to keep upon completion of the course. All students will have access to myBSC during their stay and for 3 months postdeparture. To optimise your study journey, we strongly recommend bringing your laptop or tablet for use in class and at home.
Will I receive an end of course certificate?
At the end of your course you will receive a certificate as part of your graduation ceremony. This certificate will state the type and duration of your course, your attendance percentage as well as the level at which you studied.
Is there internet access available?
All BSC Colleges and Accommodation includes Wi-Fi internet access.
What should I do if I need to talk to someone about any aspect of my stay?
If you need to talk to us about your course, accommodation or any other aspect of your stay, please let us know as soon as possible. You will find detailed information about the complaints procedure and who to contact on our website.
Insurance. Before you arrive in the UK, we strongly recommend that you take out insurance for your own financial and personal security. You can take out your own insurance or take out the international student policy offered by Endsleigh which has been specifically designed for overseas students studying in the UK. Insurance is available from £8 per week. Organising this is extremely easy and can be done at the same time as booking your course.
36
Discover More Stay connected with us!
Follow us on social media and check out the BSC blog for tips, tricks and useful advice about learning English. You'll also find awesome videos, student success stories and news about upcoming events in our colleges!
Facebook: www.facebook.com/BSCschools
Instagram: @bsc_schools
YouTube: www.youtube.com/c/BritishStudyCentresSchoolofEnglish
Twitter: @bsc_schools
LinkedIn: www.linkedin.com/school/british-study-centres
BSC Blog: www.british-study.com/blog
37
38
Great Things Start Here...
british-study.com These
pages are reserved for new BSC College locations, to be announced soon. We can't wait to tell you all about them!

Contact details Tel: +44 (0)1273 977 702 info@british-study.com Adults / Teacher Training / Pathways / Exams british-study.com ProspectusPrices & Dates